It seems like you've just been to the barber shop, but your mane is already grown out, and a touch-up is required. We've all been in that situation. However, we suggest you spice things up a notch instead of asking for the usual. A burst fade is one of those neat and versatile styles that are conquering the fashion world of mens haircuts. Care to find more inspiring information on the burst fade design range that will rock 2023? Hop on!
*We may earn money from affiliate links on this page. Please check out our disclosure policy for more details.
What Is A Burst Fade Haircut?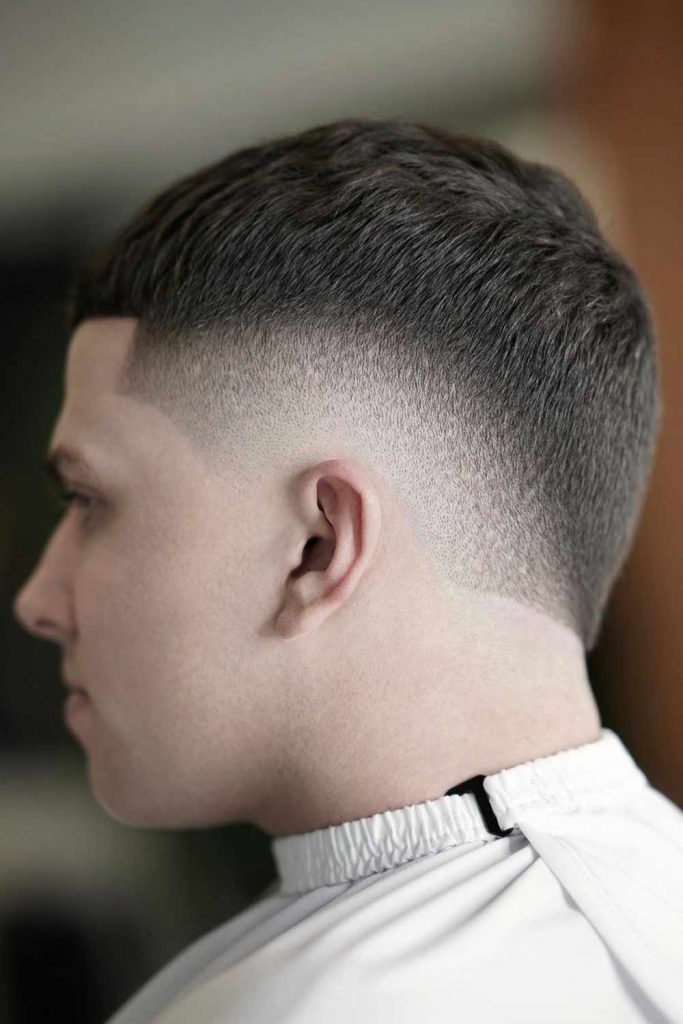 Credit photo: Instagram.com/xbigwesx
It is easy to mistake a burst fade haircut for a drop fade since there are many similarities to spot. However, the burst fade is more about the well-defined hairline than anything else. Originally, the style was the most popular to-get option for African-American men. As time passed, the stylists figured out that the haircut's perks can be well-paired with other textures and lengths. That is how the cut has come into immense popularity.
Burst Fade Haircuts
Burst fade haircuts are a popular and stylish choice for men seeking a fresh and edgy look. Here's our list of the most modern fade hairstyles for men.
Burst Fade Mullet
Credit photo: instagram.com/xbigwesx
i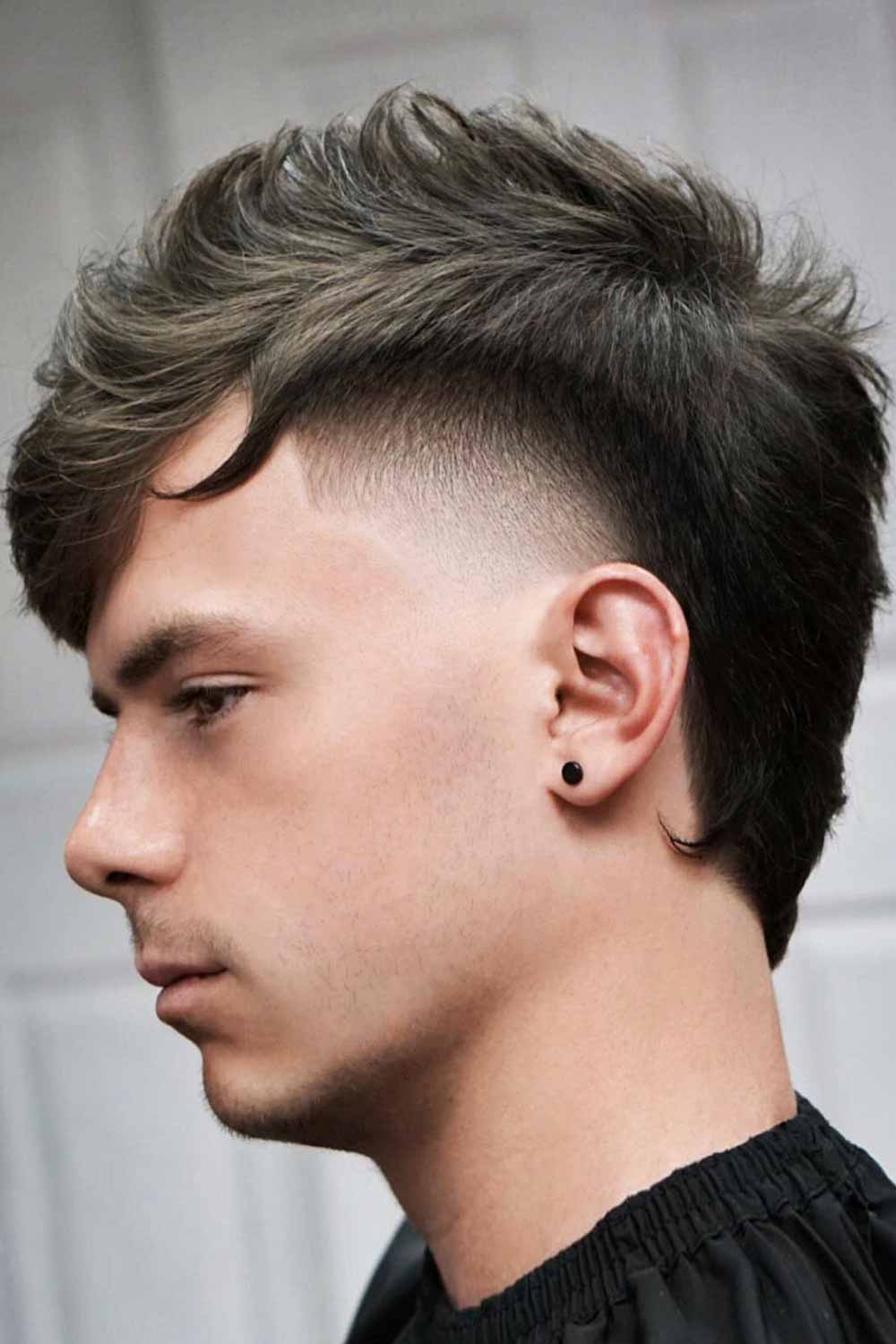 Credit photo: instagram.com/cheobarberpr
i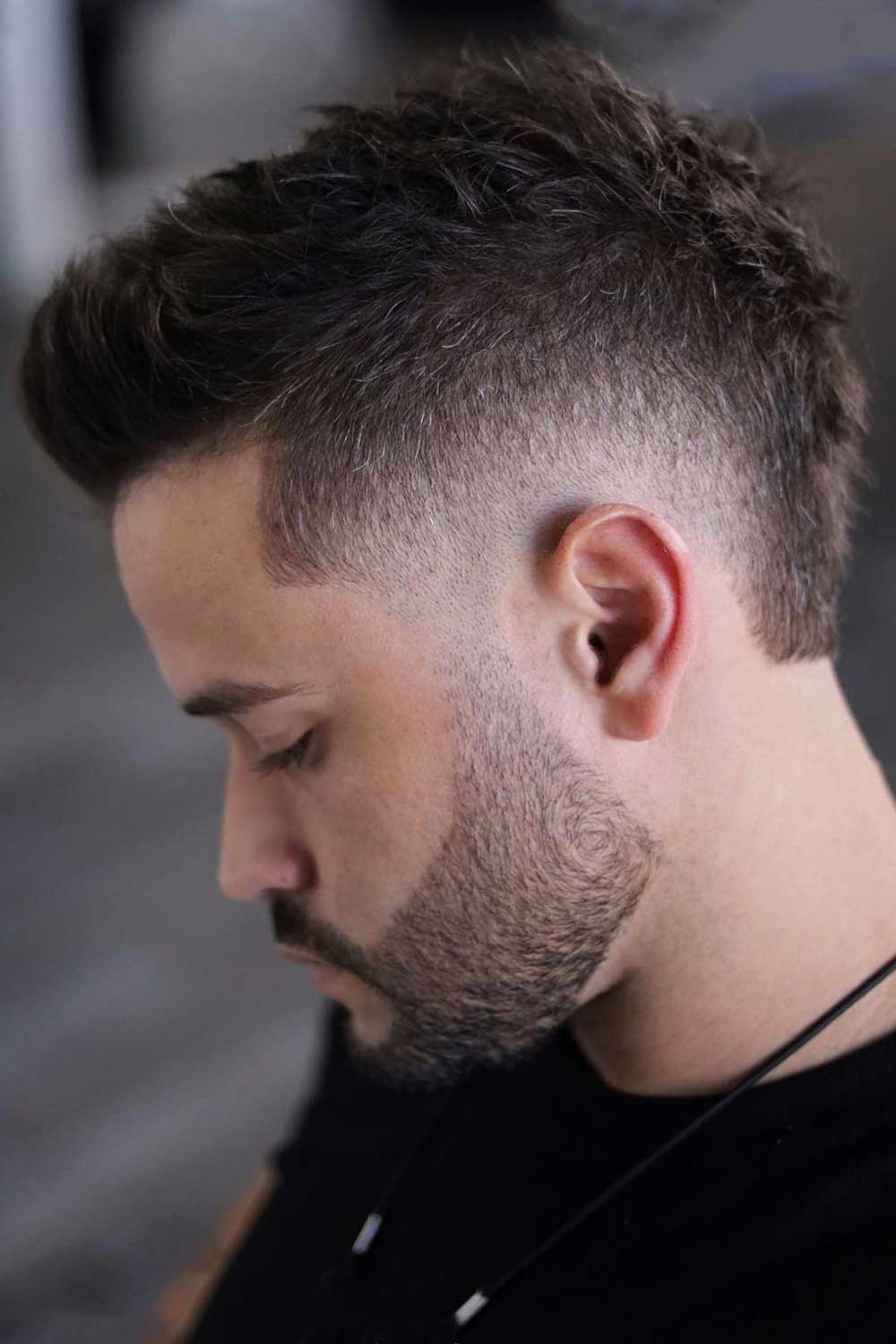 /
Mullet burst fade presents a perfect balance of the prominent features native to either style. The hair on the top of the head should be long enough to replicate the classy burst mullet haircut, while the fade introduces the necessary reserved and neat appeal.
Burst Fade Mohawk
Credit photo: instagram.com/z_ramsey
i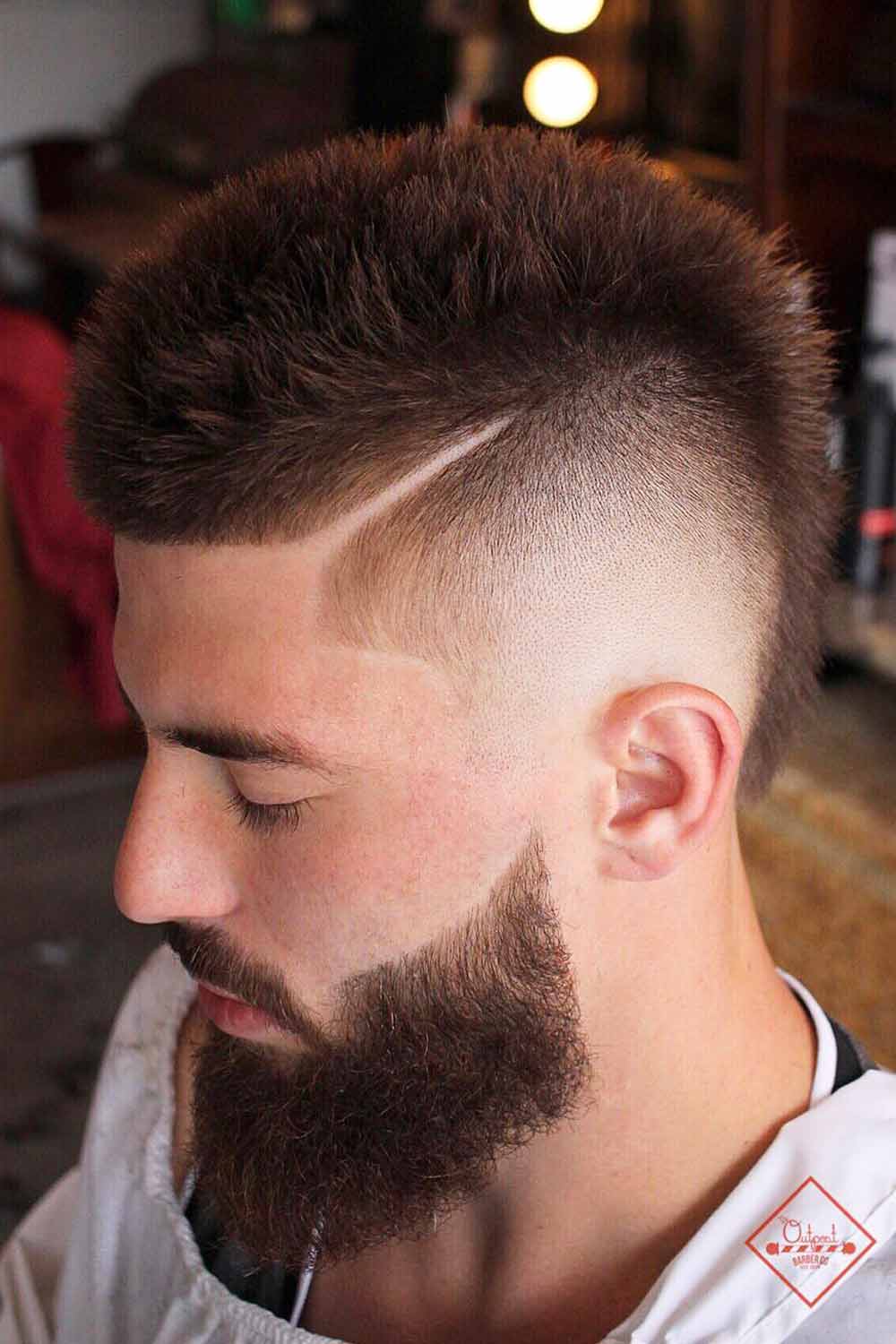 Credit photo: instagram.com/xbigwesx
i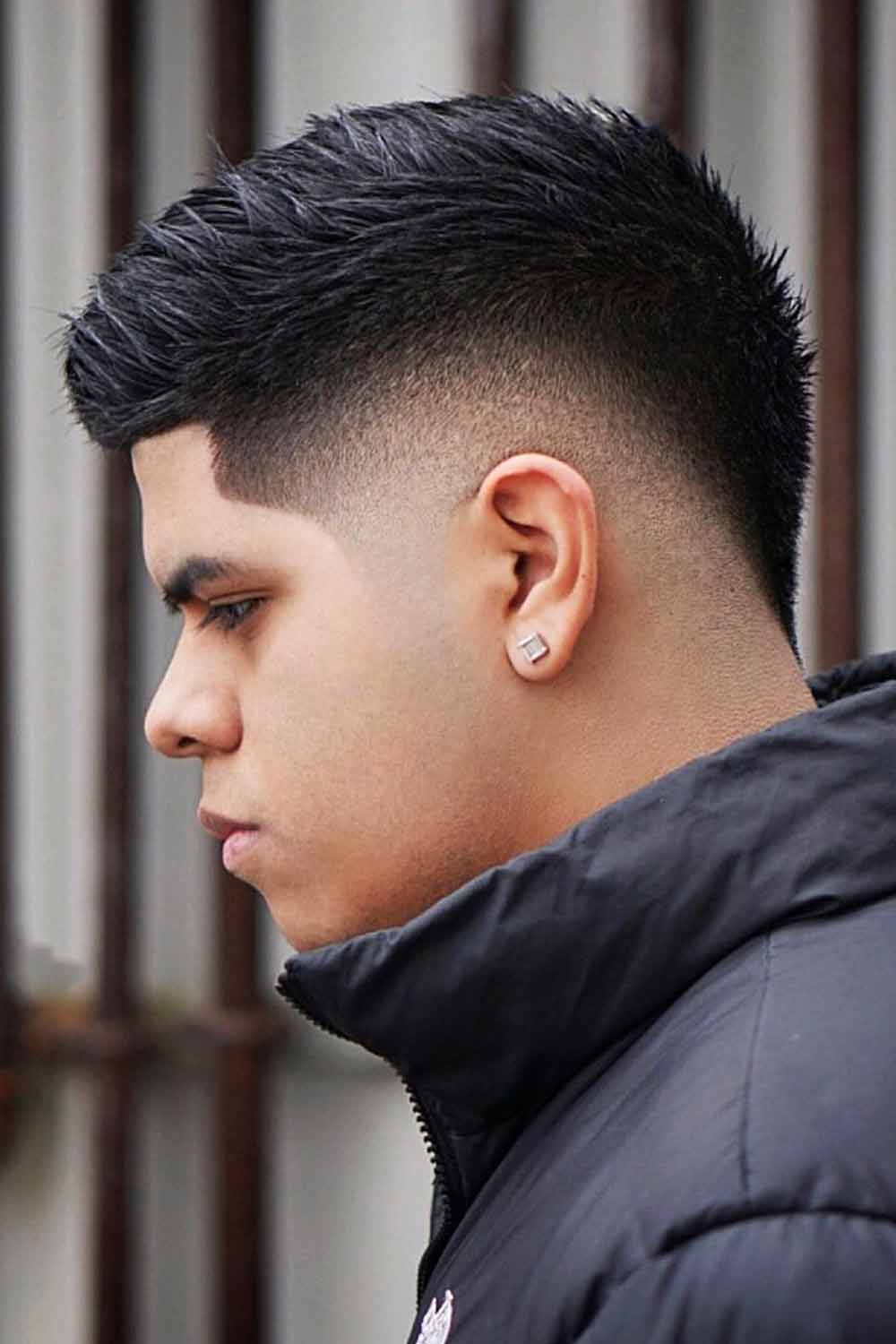 /
It's been mentioned that the burst fade mohawk combo is a match made in heaven. The two styles form the classiest statement look. Should you be looking for something more daring and rebellious, it's worth noting that curly hair texture can intensify the punk vibes of the cut. At the same time, the classy fade flair makes the haircut fit for any semi-formal environment. While some styling should be added to the scene, generally, the look is easy to care for.
Burst Fade Curly Hair
Credit photo: Instagram.com/xbigwesx
i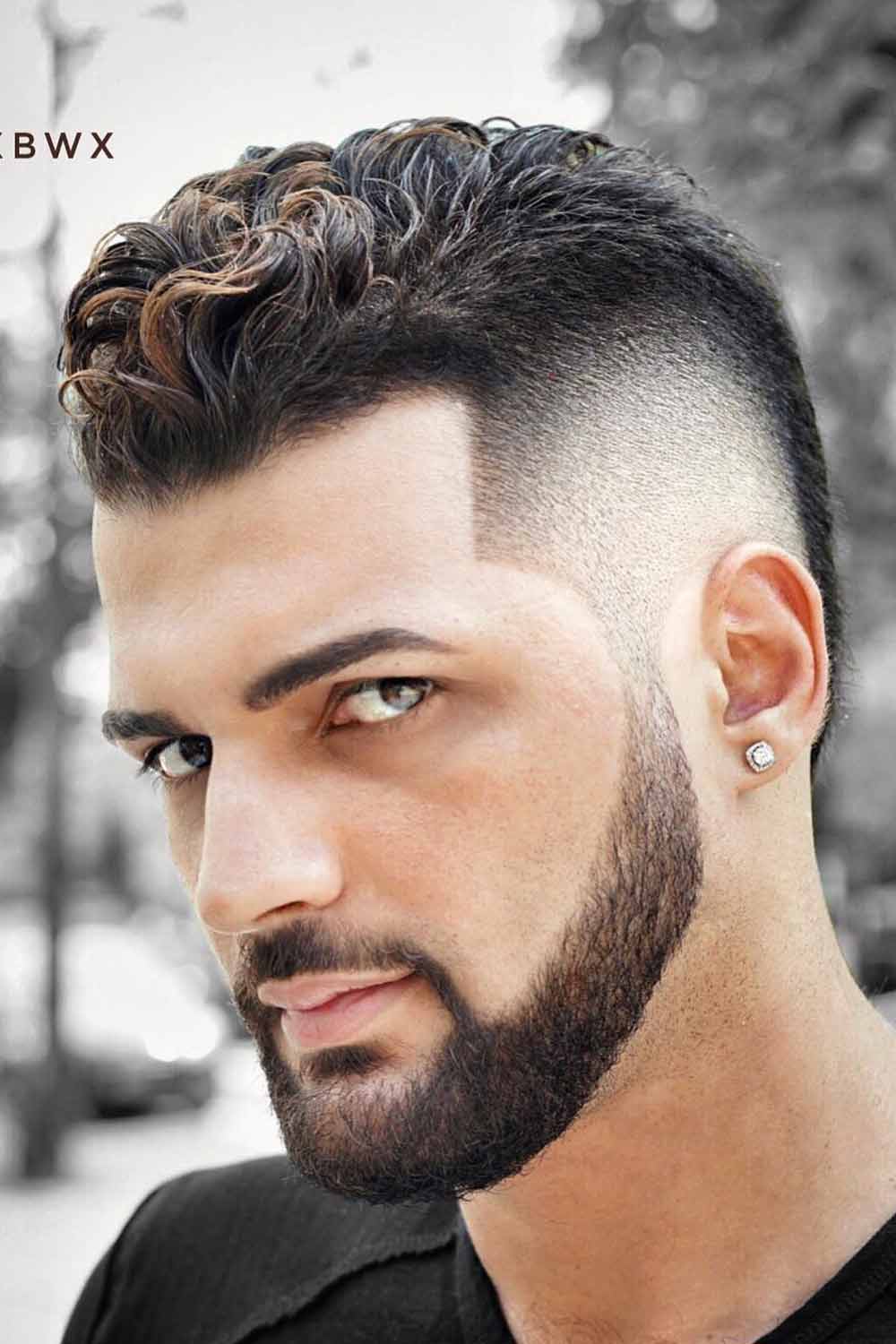 Credit photo: Instagram.com/xbigwesx
i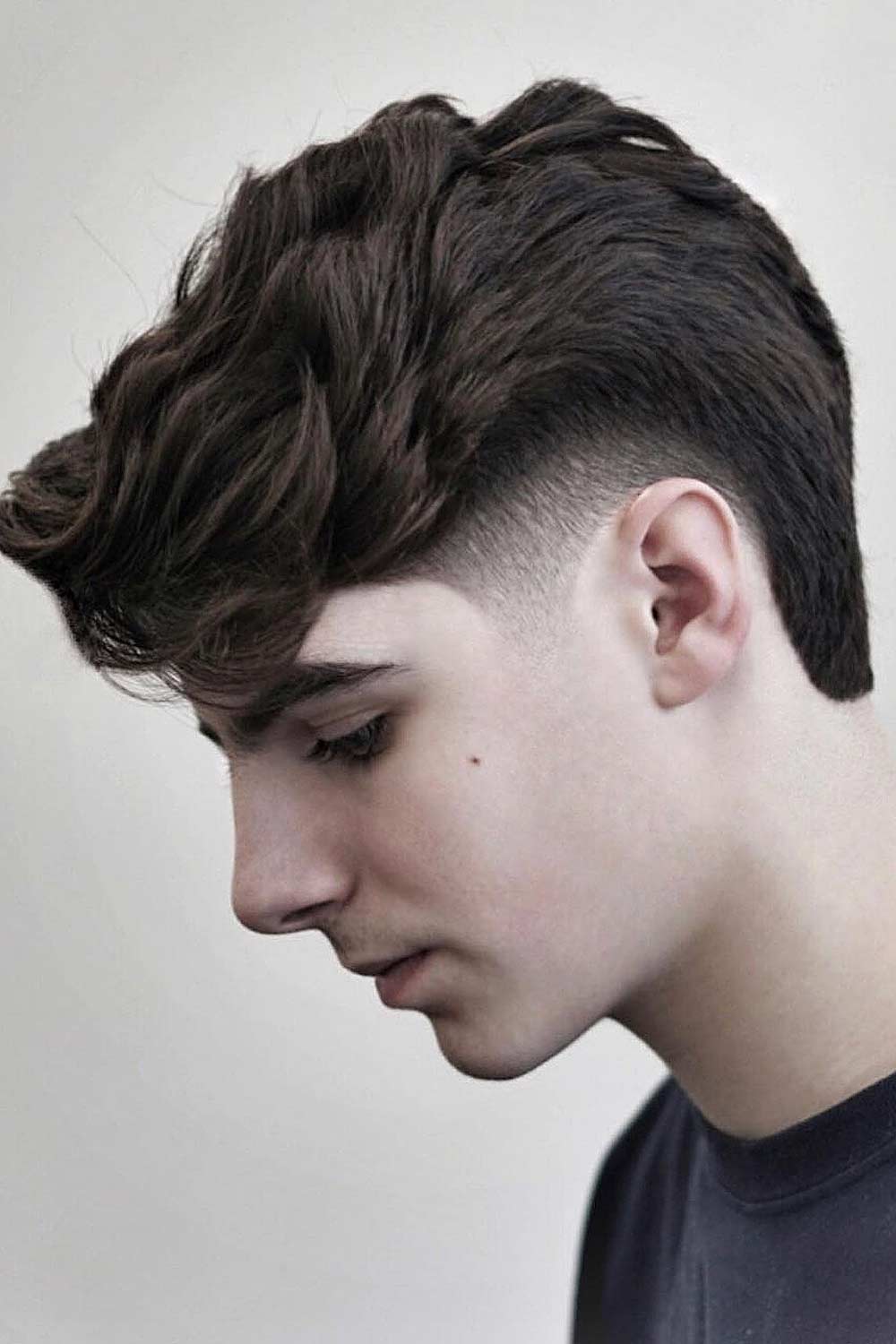 /
A curly burst fade is perfect for those struggling to embrace the texture. The balance between a longer top and short sides creates a contrast that is hard to miss. While a touch of hair styling product will keep the pattern defined.
Low Burst Fade
Credit photo: Instagram.com/z_ramsey
i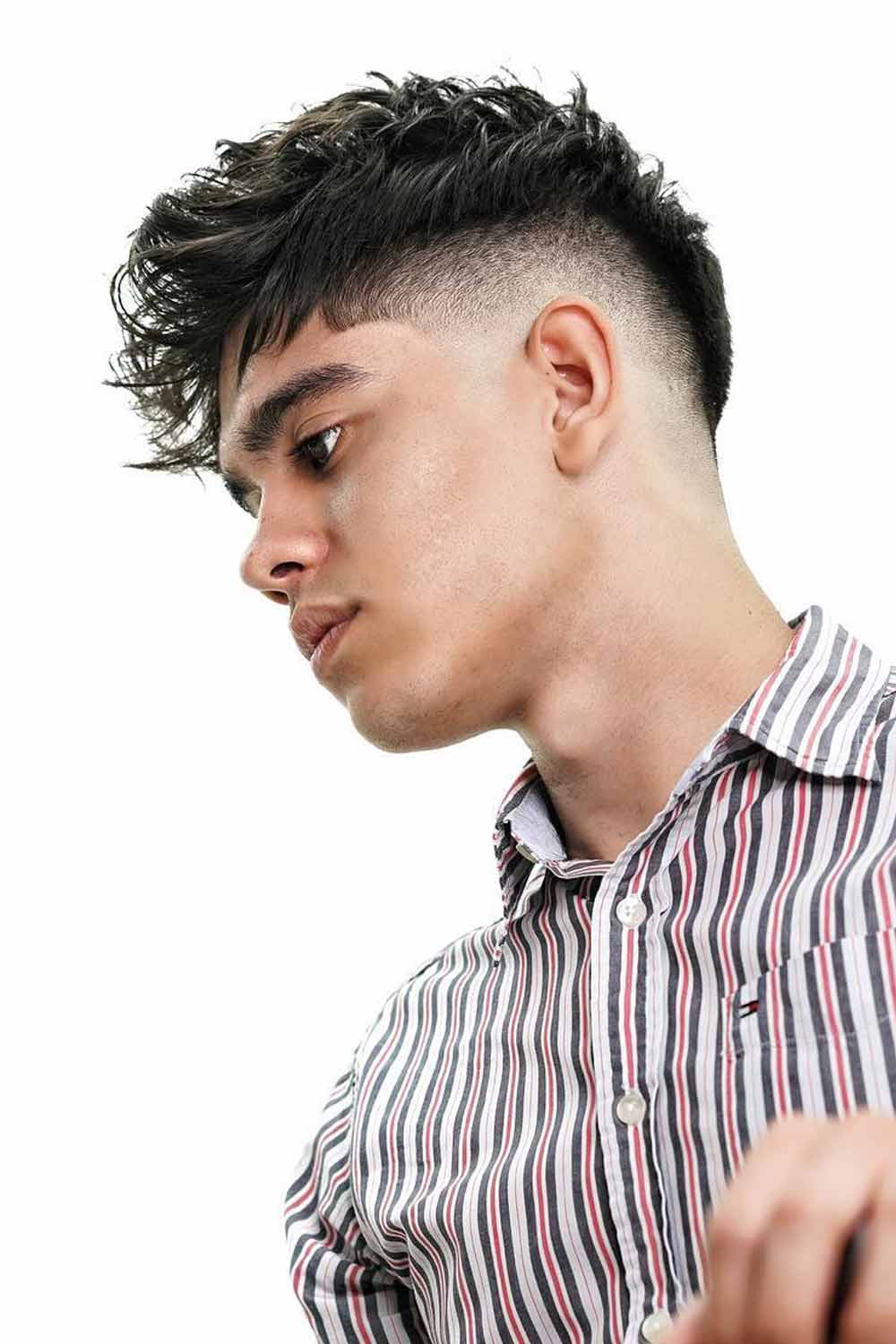 Credit photo: Instagram.com/meeshtheladybarber
i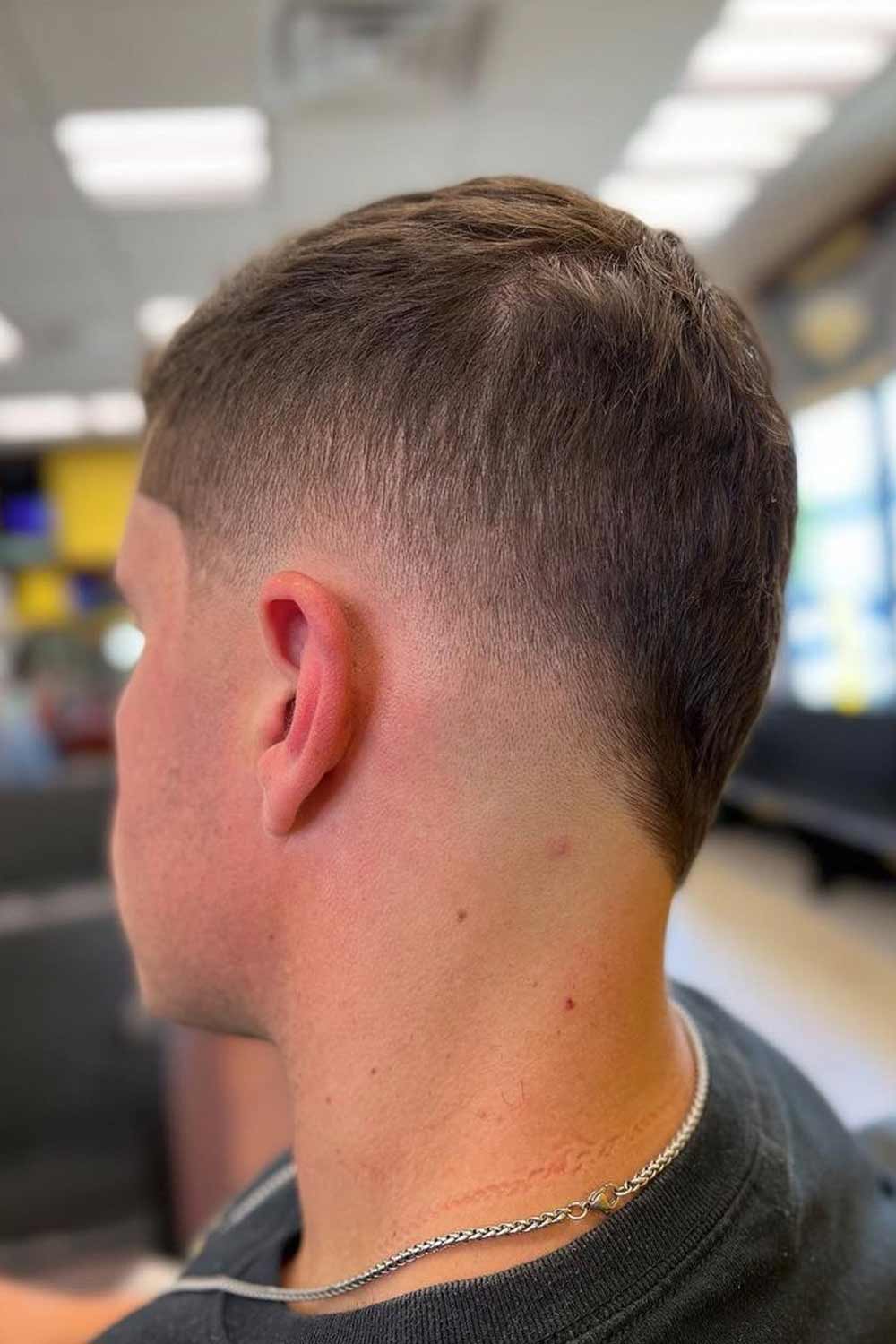 /
Burst fade low cut has become quite recognizable due to its taper line behind the ears. The cut is trimmed in such a way that the hair at the neck is longer than at the sides. When asking for the style, the barber must follow the natural curve of your ear so that the transition is gradual and smooth.
Low burst fade is perfect for professional environments as it is suitable for casual wear. The low fade projects the business-like vibe while the sharp cut ensures its edgy and daring appeal. On a slightly less bright side – regular trims are a must.
Burst Fade With Design
Credit photo: instagram.com/r.braid
i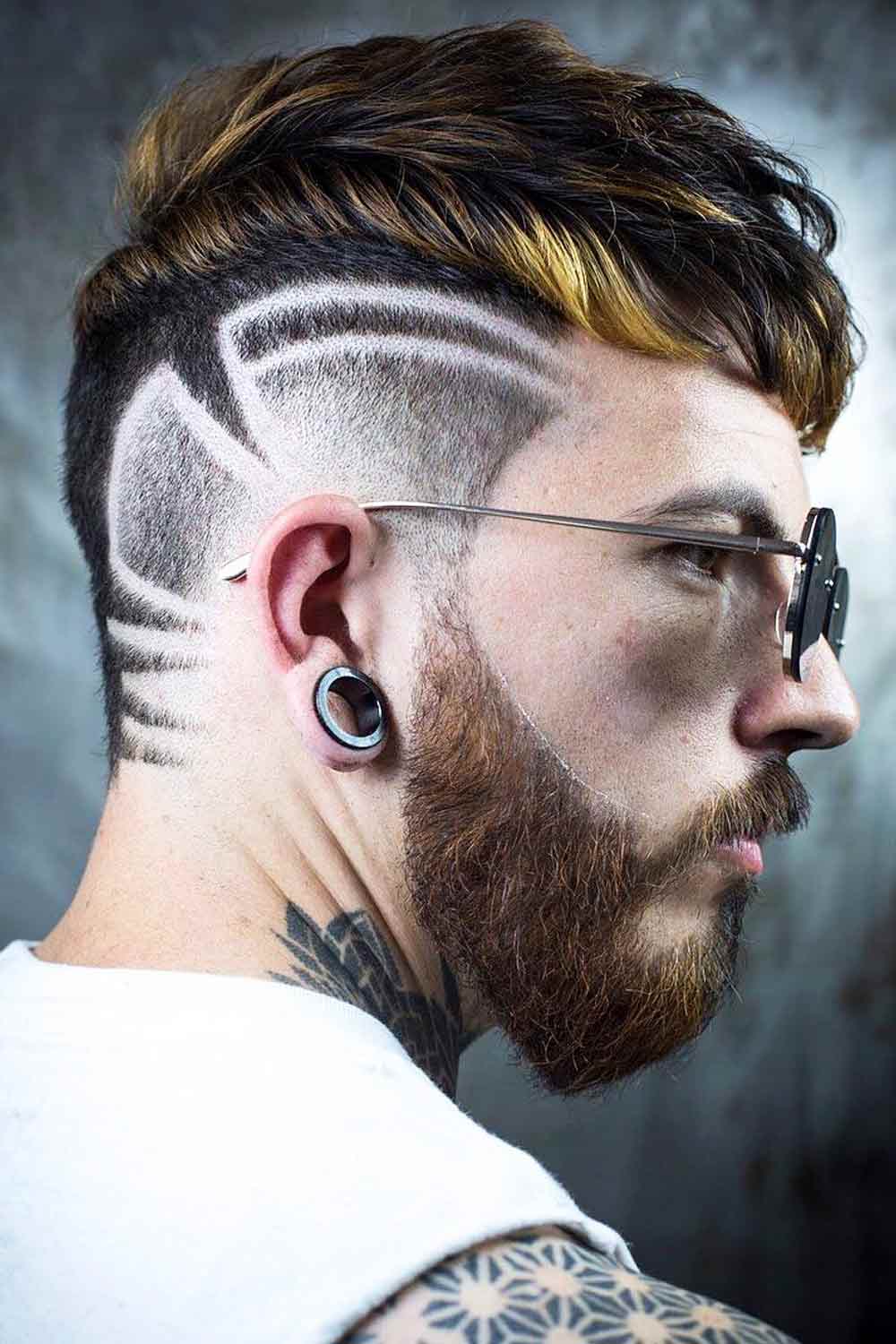 Credit photo: instagram.com/r.braid
i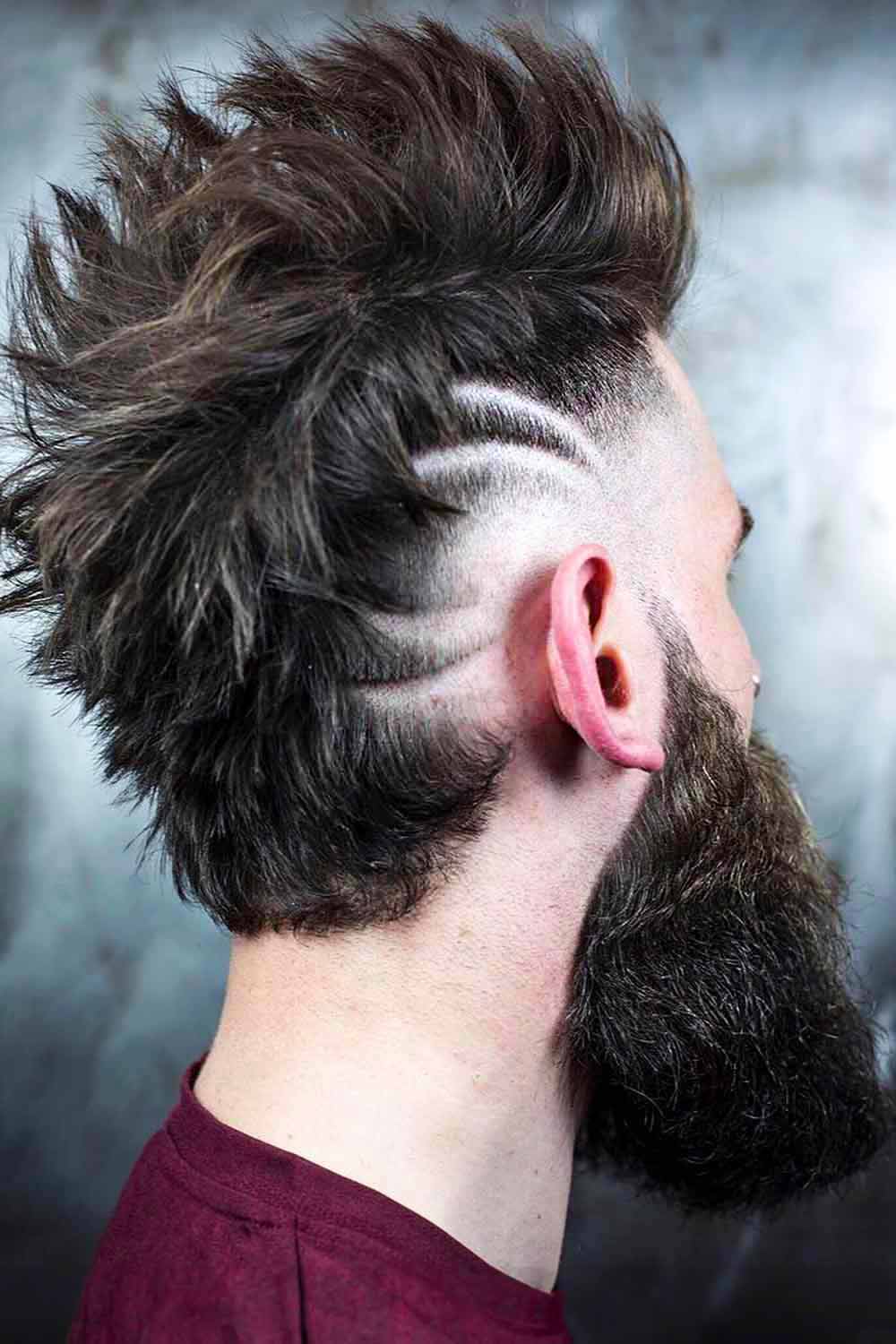 /
Should you desire to show off your unique personality and emphasize the individual style, a burst fade with design is what you should aim at. The haircut requires the same well-tapered approach, but the hair design takes a look to the next level. Besides, playing around with creative coloring is an excellent point to consider.
A word of advice – when considering the look, you must find a barber you can fully trust. The thing is that introducing a detailed design isn't the simplest task to complete. Besides, you should brood upon the length of the top and the texture to maintain.
Burst Taper
Credit photo: instagram.com/andrewdoeshair
i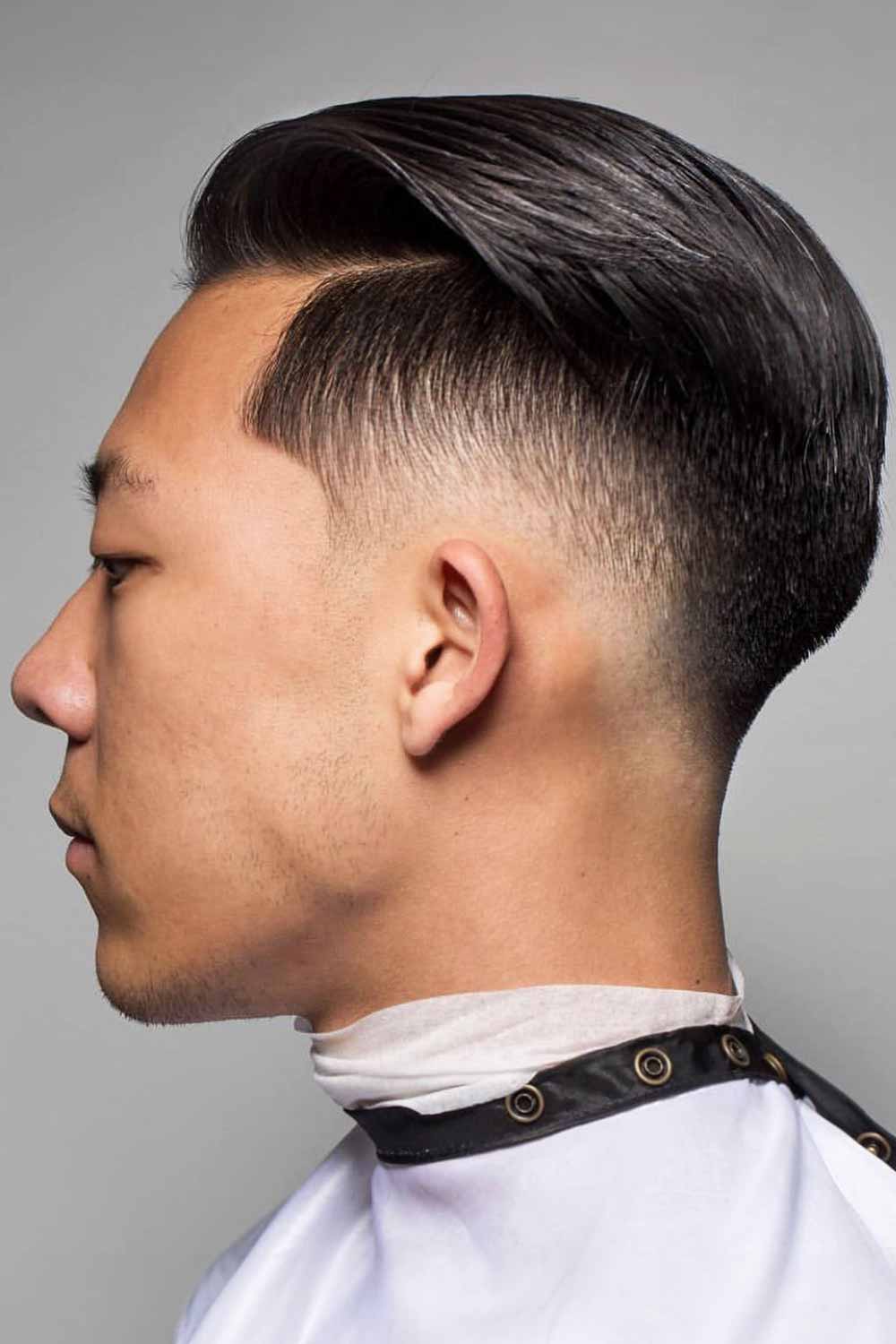 Credit photo: instagram.com/r.braid
i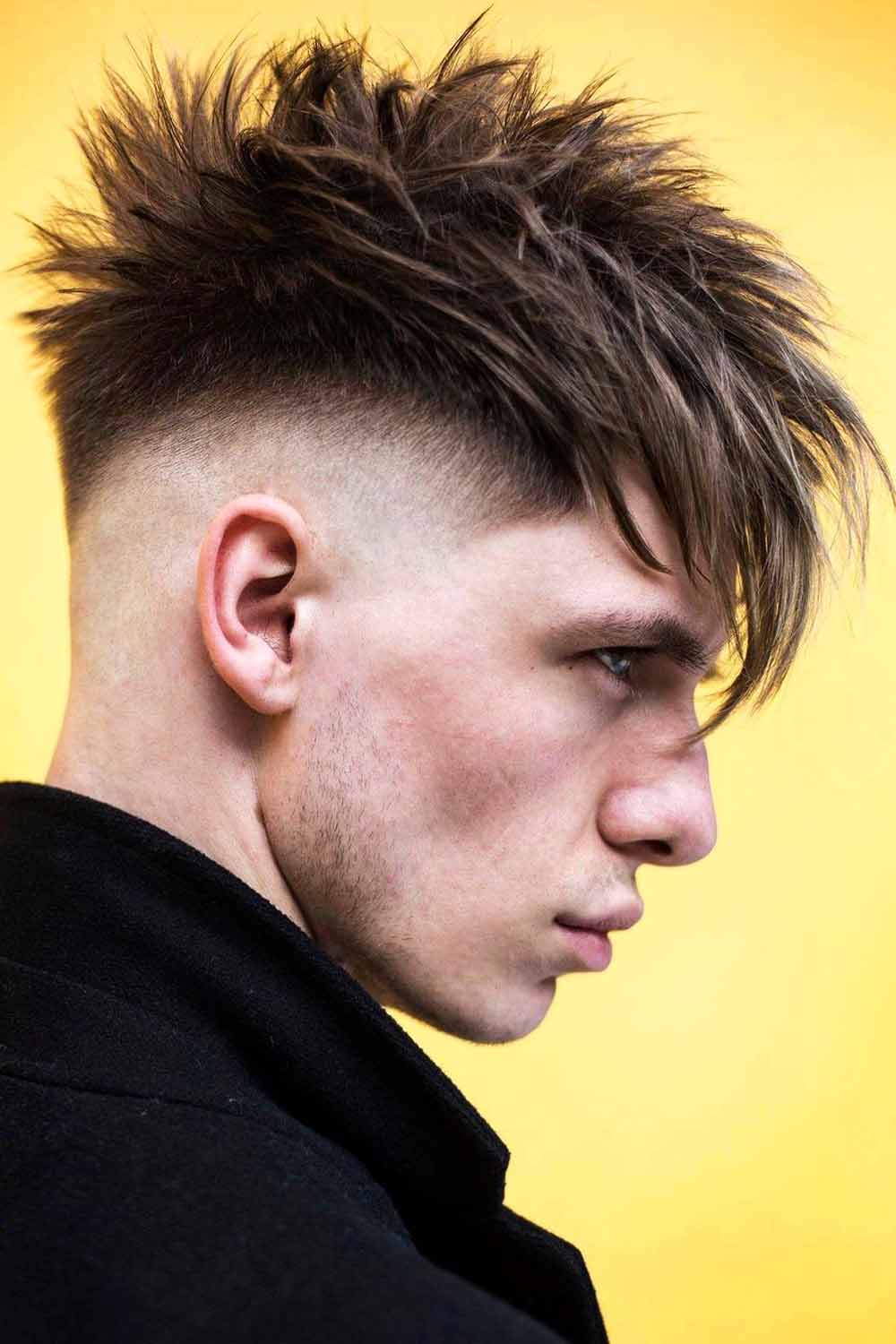 /
Taper burst fade is yet another cool variation of the style to add to your list. The haircut is centered around neat sides and back, while the top remains longer and more prominent. Keep in mind a well-cut burst taper fade should not expose the skin. The primary aim of the style is to project your excellent taste and classy appeal.
Straight Hair Burst Fade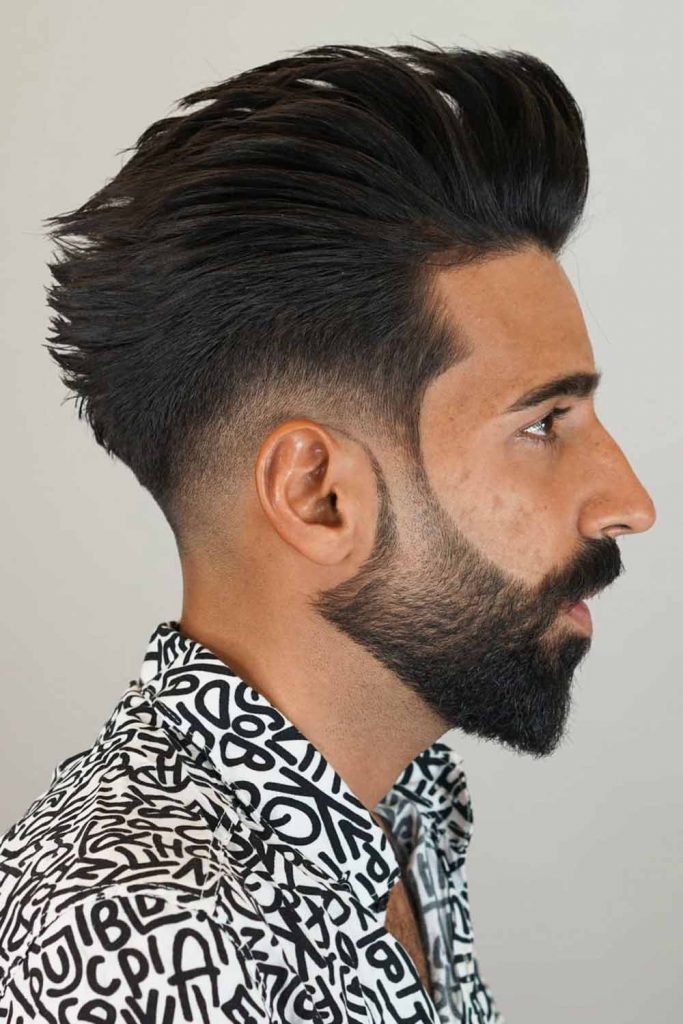 Credit photo: Instagram.com/ahmetaslanhairsalon
Straight hair burst fade proves the cut is well-fit for all textures and haircut types. If you want to make your straight mane stand out, then you must consider clipping the sides short and layering the top to enhance and define it properly. Keep in mind, with style like that, your morning routine may change a little since a fair share of styling is required.
Mid Drop Fade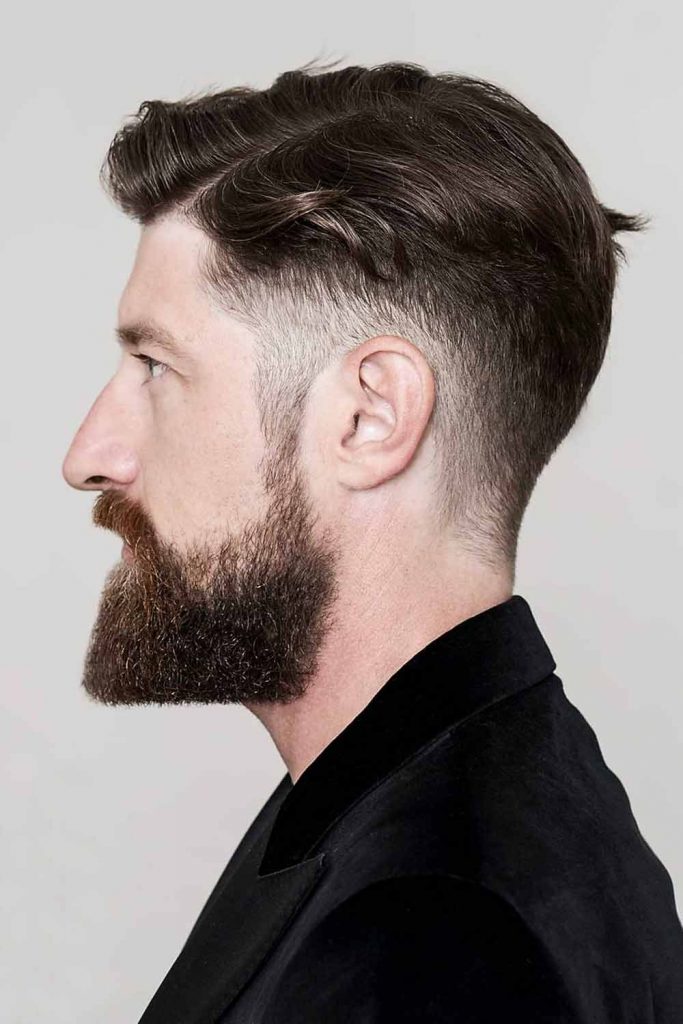 Credit photo: Instagram.com/urednistvo.pricesk.robert
Those interested in an elegant hairstyle but not over-the-edge clean may want to pay some attention to the mid burst fade. The burst around the ears makes the look casual enough to stand out. Moreover, the faded sides introduce enough contrast to showcase the sleek top. Besides, you can always experiment with different comb-overs and side parts to intensify the unique flair of the cut.
Burst Fade Long Hair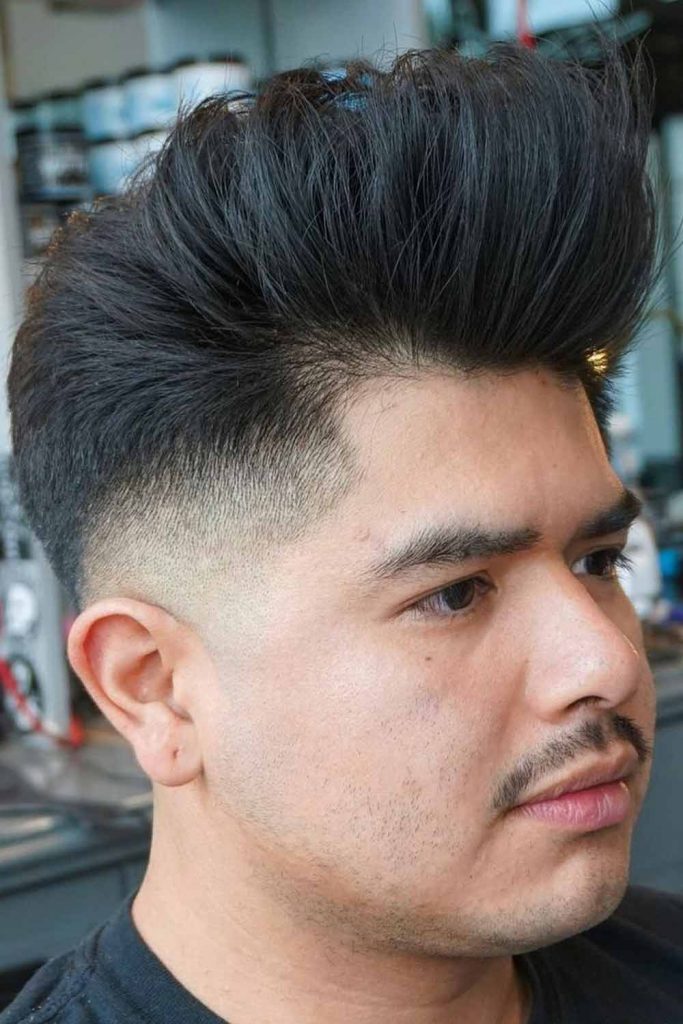 Credit photo: Instagram.com/anthonythebarber916
Some people claim that burst fades do not pair well with long hair, but we are here to contradict and point out practical examples to support the point. An extended mohawk burst fade or a skilled pompadour requires a fair share of length at the top to succeed with. Yet, the shortened sides ensure less frequent visits to the barbershop, not to mention the palpable decrease in style maintenance. Beware – ever-present attention from those around will follow you if you choose the mixture.
Mid Burst Fade
Credit photo: instagram.com/z_ramsey
i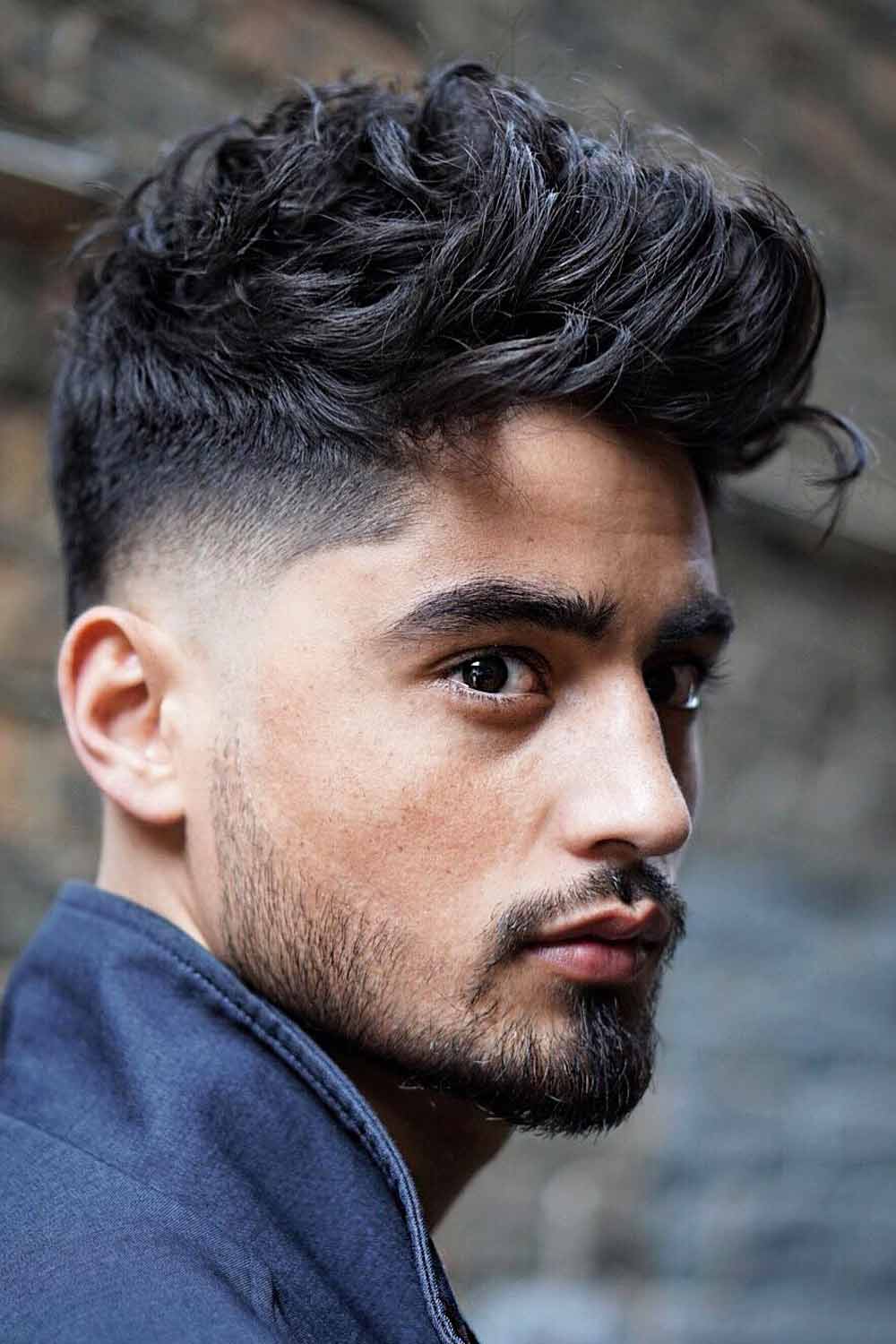 Credit photo: instagram.com/z_ramsey
i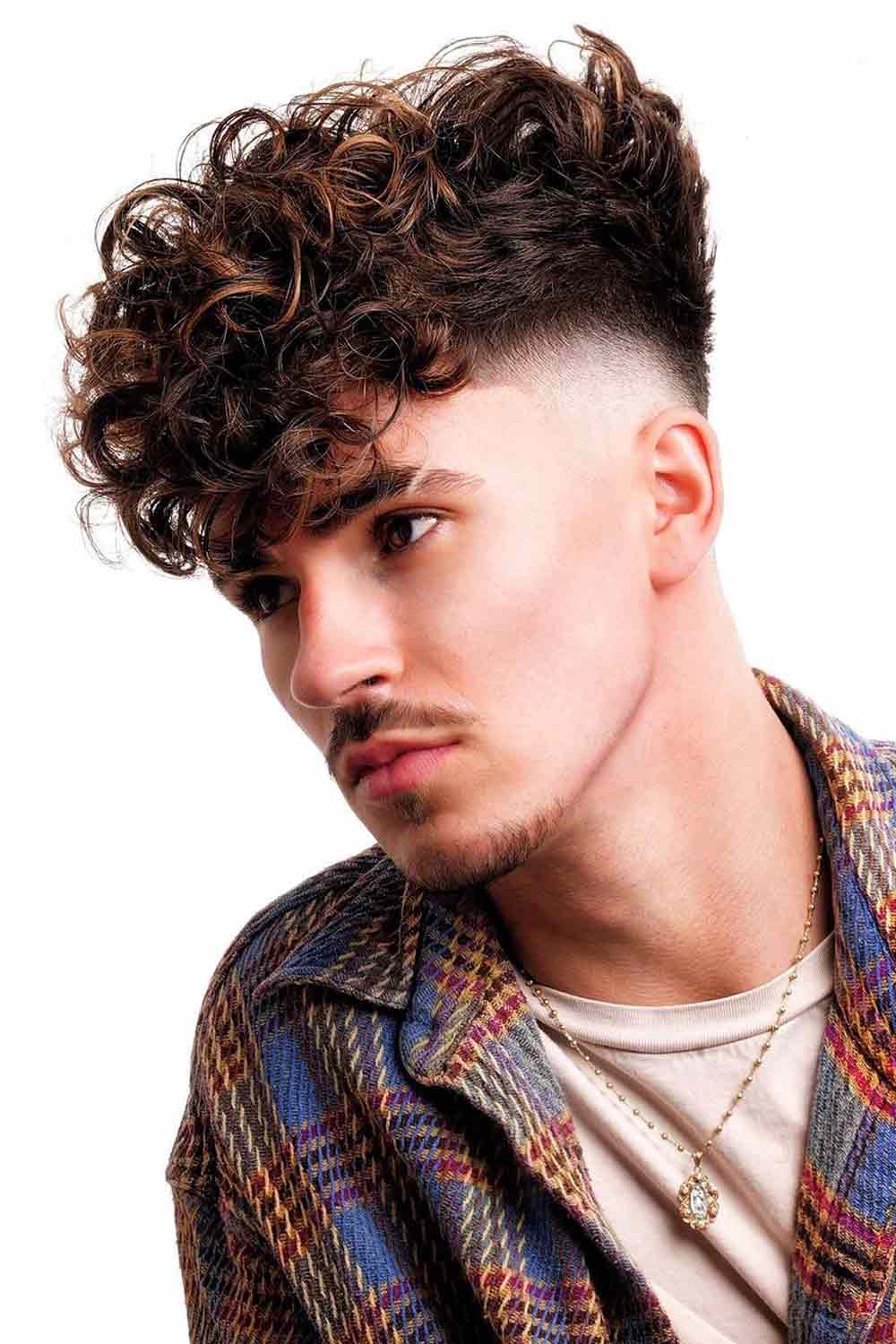 /
A mid burst taper is a failproof option for guys who choose to always look their best. As it creates a neat and polished silhouette for your look, it suits any ambiance, including quite formal. Plus, it matches any hairstyle on top perfectly, from an elegant pompadour to a daring faux hawk.
Pompadour Burst Fade
Credit photo: instagram.com/mikeyyyyyyy_
i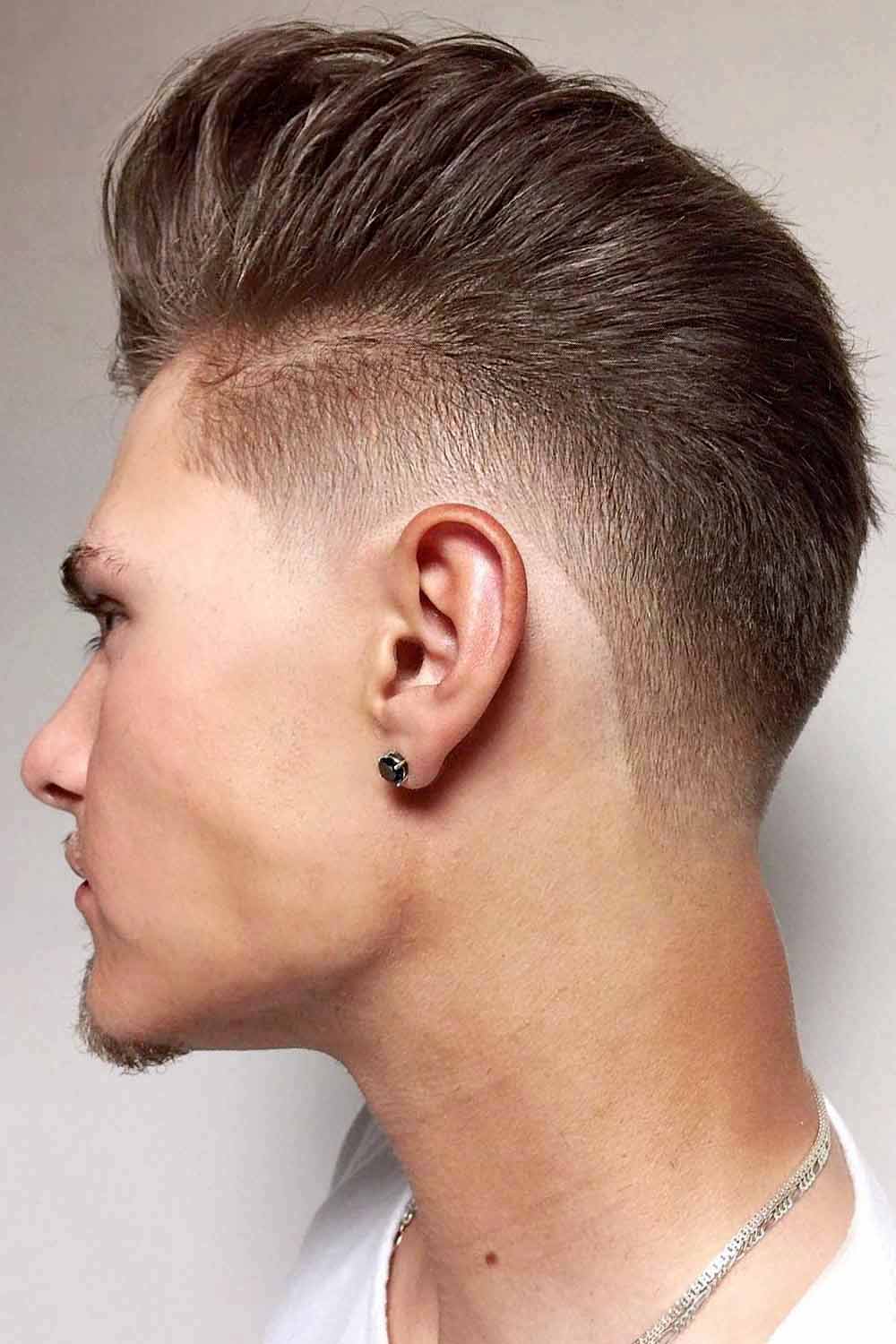 Credit photo: instagram.com/meha_barber
i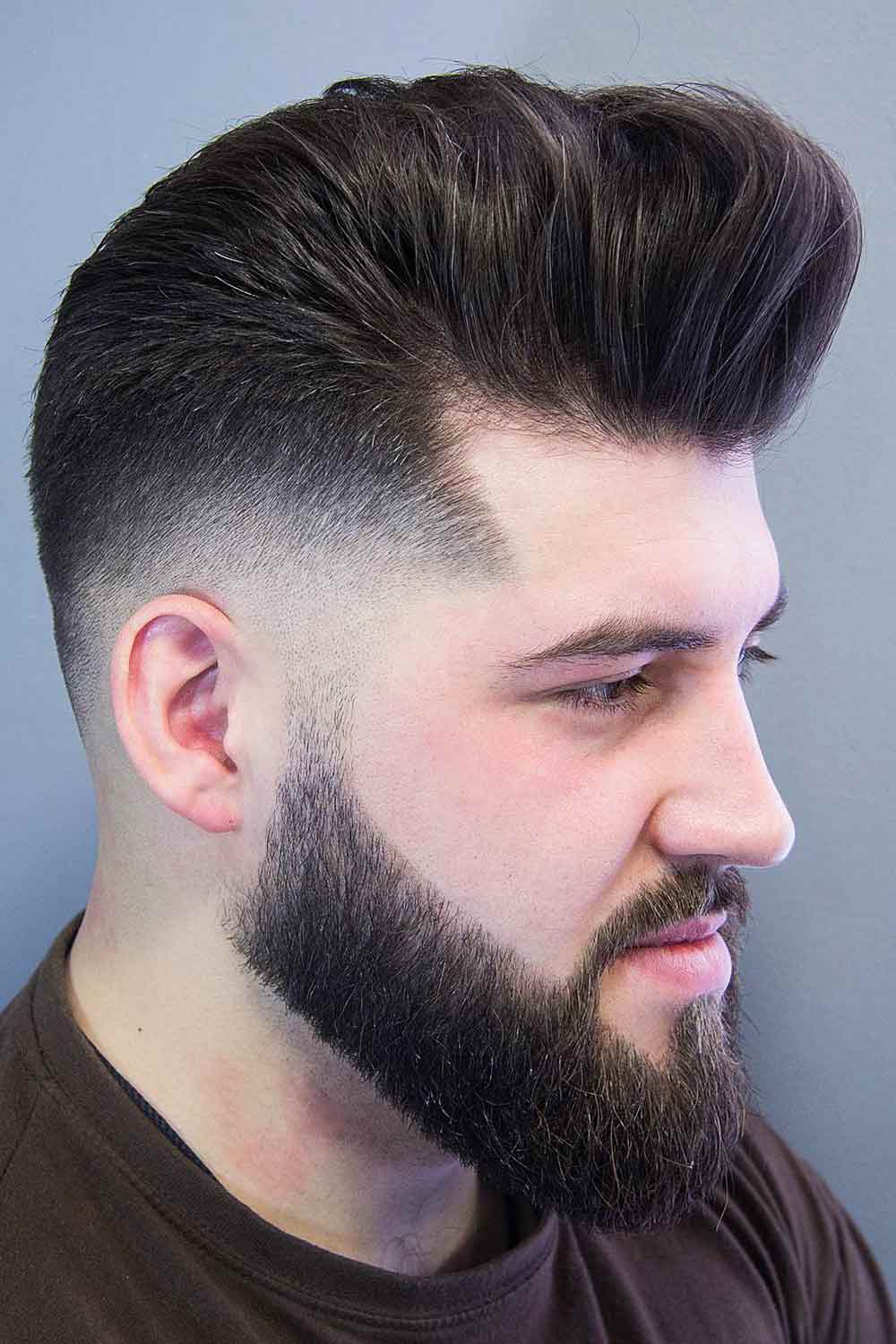 /
A pompadour is a classic hairstyle for men that is always relevant. Yet, like any other timeless hairdo, it has adjusted to the ongoing trends. While there are multiple ways to give it a modern feel, a burst haircut is among the best options. It follows the refined aesthetic of the style while taking your pomp to the center stage.
Burst Fade Edgar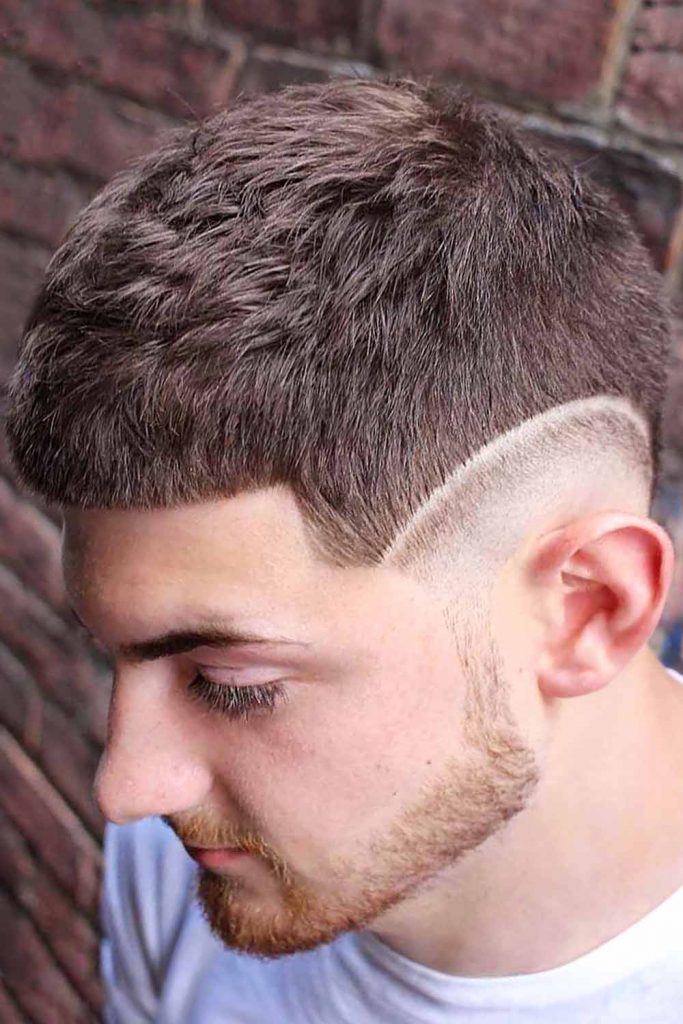 Credit photo: instagram.com/z_ramsey
The Edgar haircut has plenty of texture on top, while the sides remain pretty moderate. If you wish to make the sides look bold too, then consider getting a mens burst fade haircut. Together, they make up an edgy and cool combo that requires little to no maintenance or styling.
High Burst Fade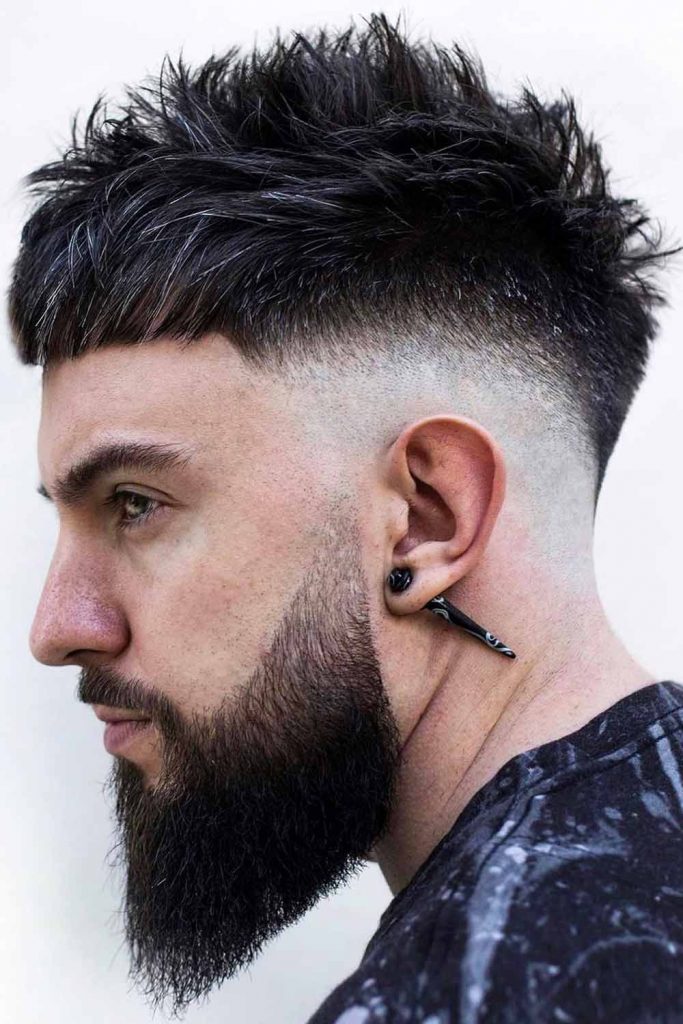 Credit photo: instagram.com/r.braid
As a rule of thumb, the higher the fade is, the more impact your haircut makes. As such, in case you want to get a really striking hair look, go with a high burst fade taper. The top can feature literally any hairstyle, as the fade does all the job for it.
Burst Fade Mullet Curly Hair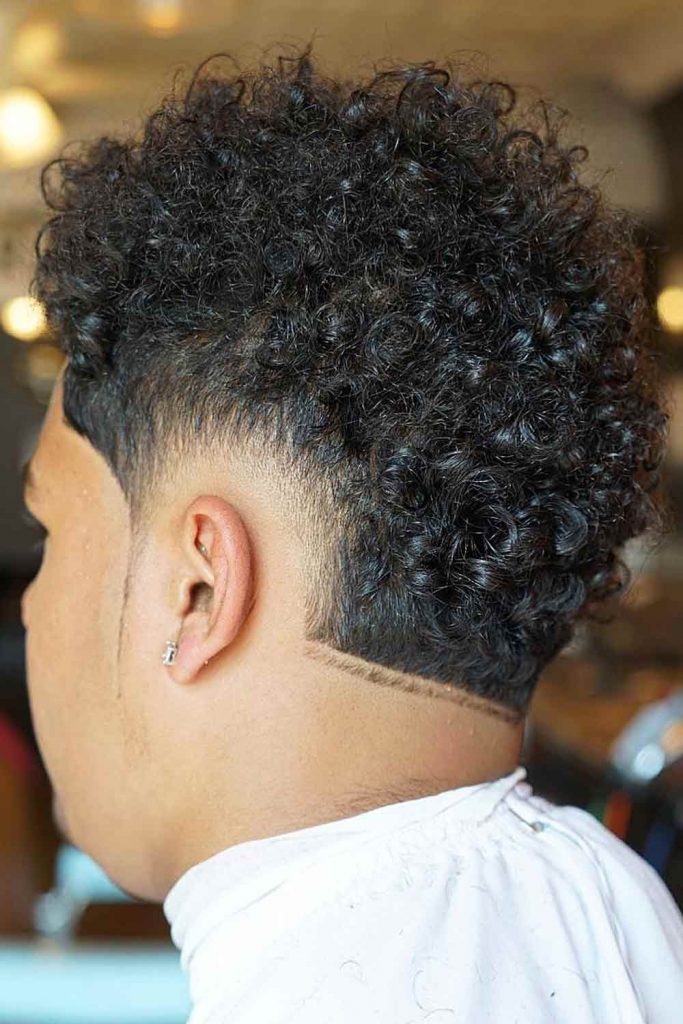 Credit photo: instagram.com/z_ramsey
It is always a good idea to wear a burst fade with curly hair. On the one hand, it makes your hairstyle low maintenance, so it will be much easier for you to tame your locks. And on the other hand, it draws attention to your defined hair texture. And if you get a curly hair burst fade mullet, you will not regret it.
Burst Fade Short Hair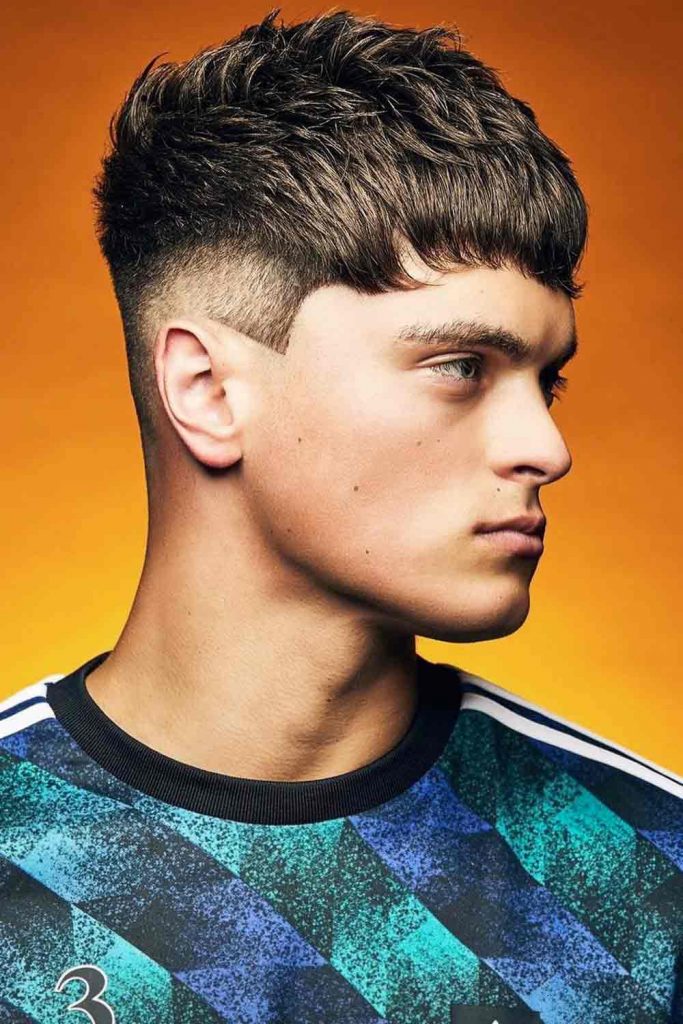 Credit photo: instagram.com/z_ramsey
One of the best things about a burst fade is that it knows no restrictions when it comes to the length of your hair. So, it comes as no surprise that a short hair burst fade is quite a popular duo. Besides, a short burst fade works with any hair texture and type.
Burst Fade Buzz Cut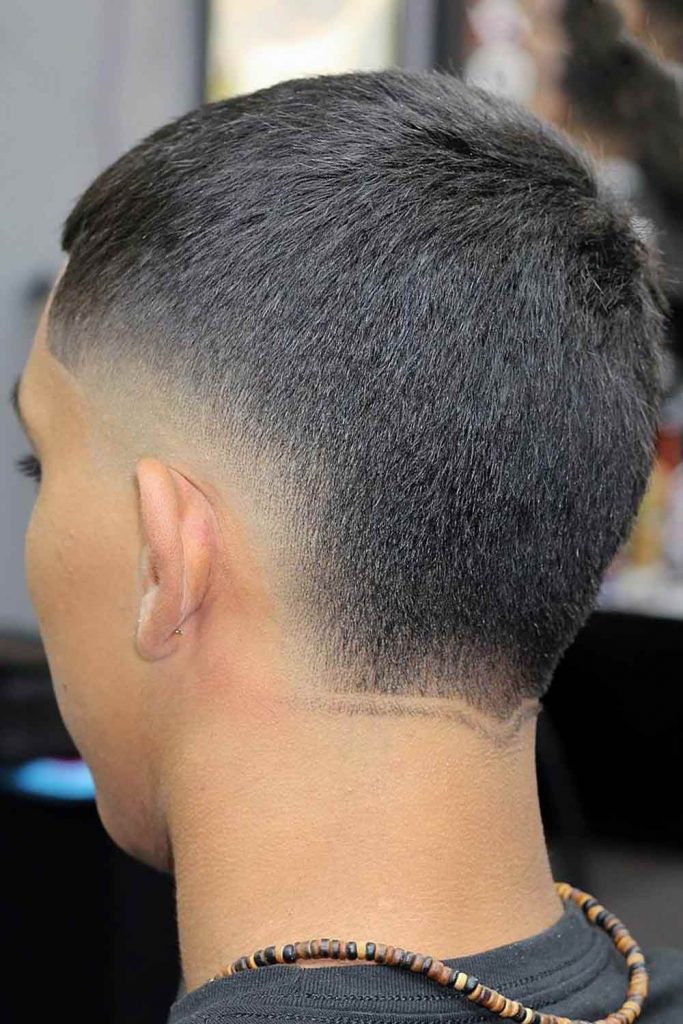 Credit photo: instagram.com/cheobarberpr
Burst faded hair can make your overall look appear more contrasty and pronounced, even if it is such a short haircut as a buzz cut. A buzz cut burst fade is your way to go whenever you want something simple, low maintenance yet trendy. You can also upgrade your look with burst fade designs.
Burst Fade Wavy Hair
Credit photo: instagram.com/r.braid
i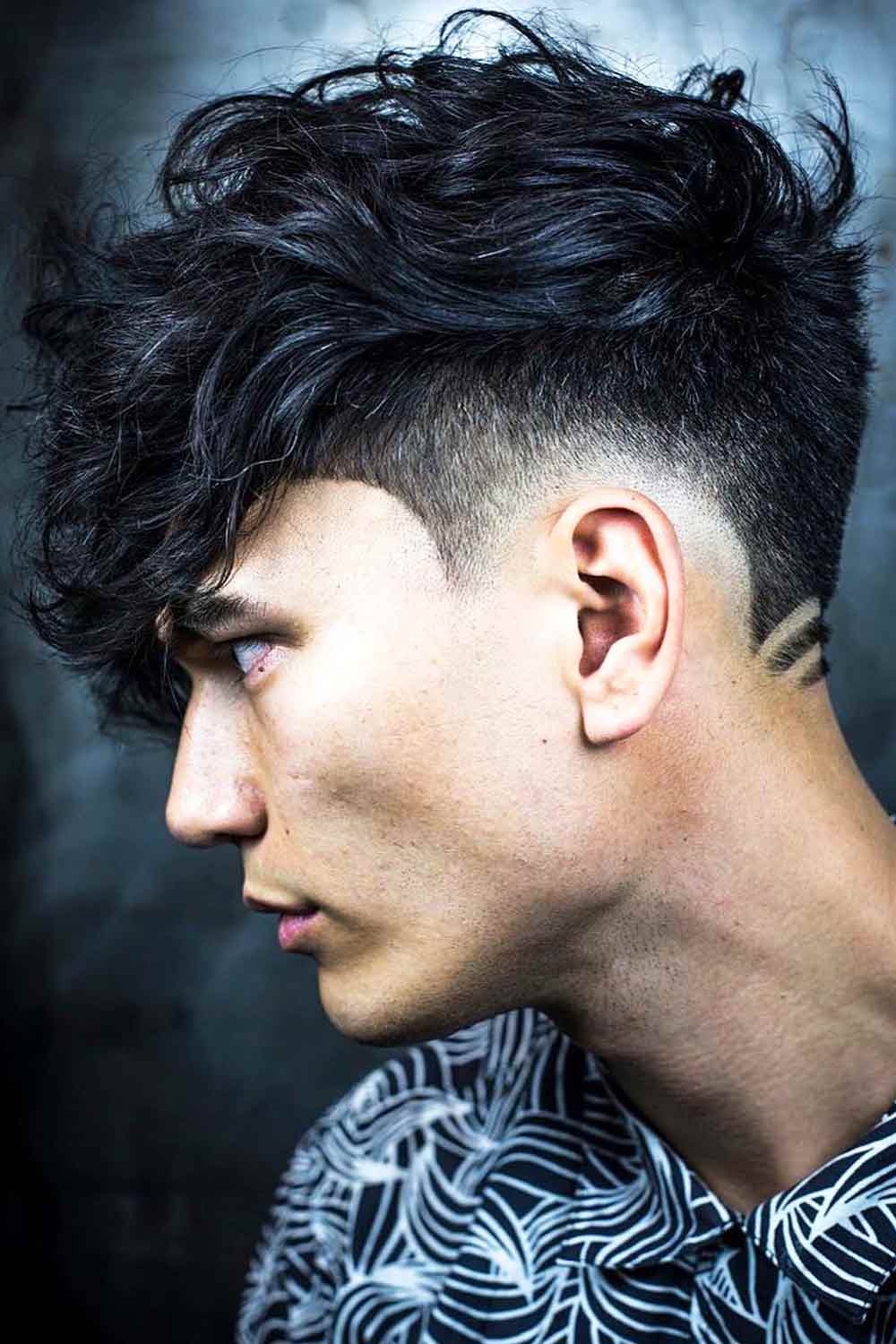 Credit photo: instagram.com/ryancullenhair
i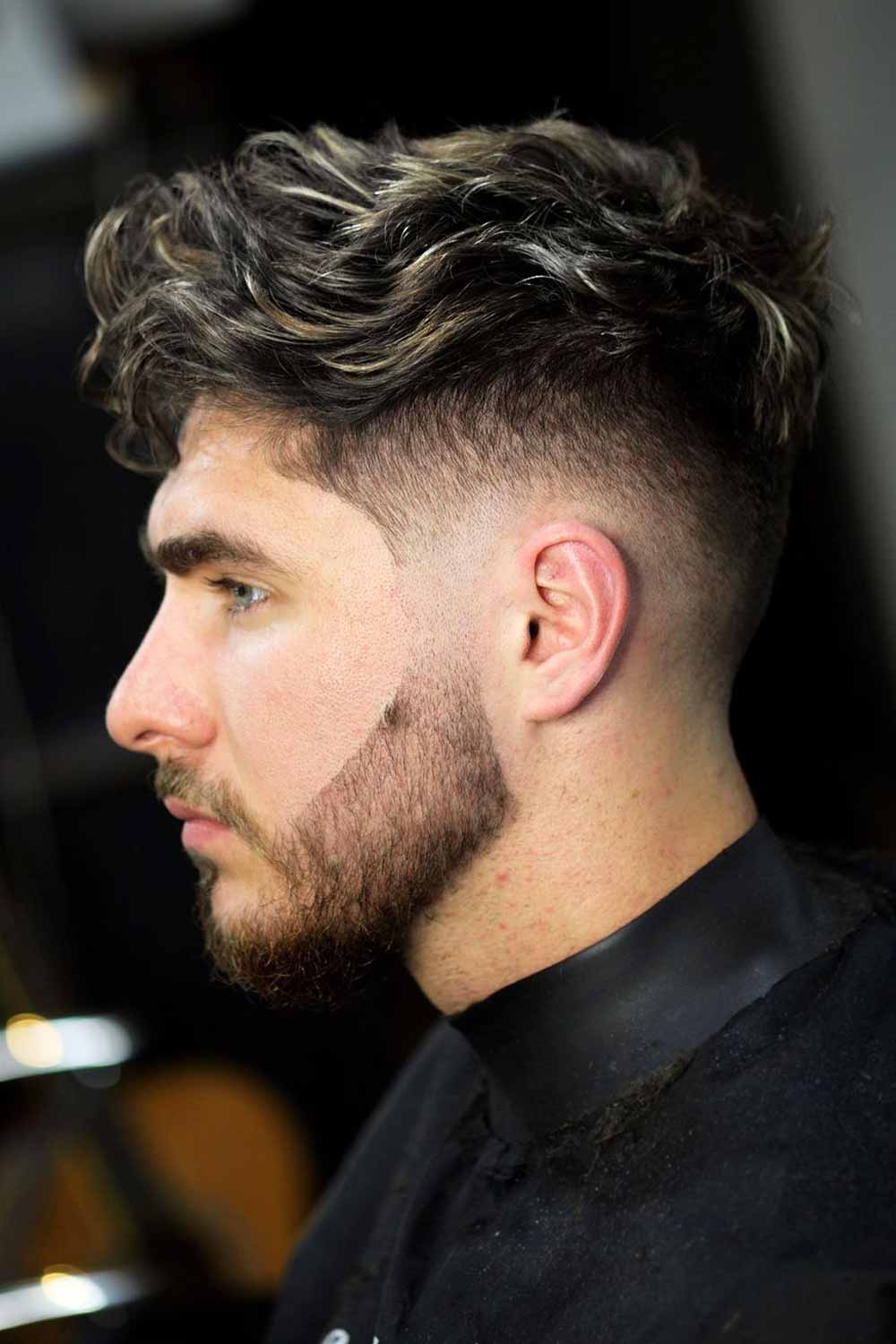 /
Just like a low taper burst fade curly hair cut, a wavy version of this haircut is already quite structured. So, it does not require any specific effort on your part to achieve a bold look. Just apply a sparing amount of a texturizing product to the top and you are all set.
Burst Fade Comb Over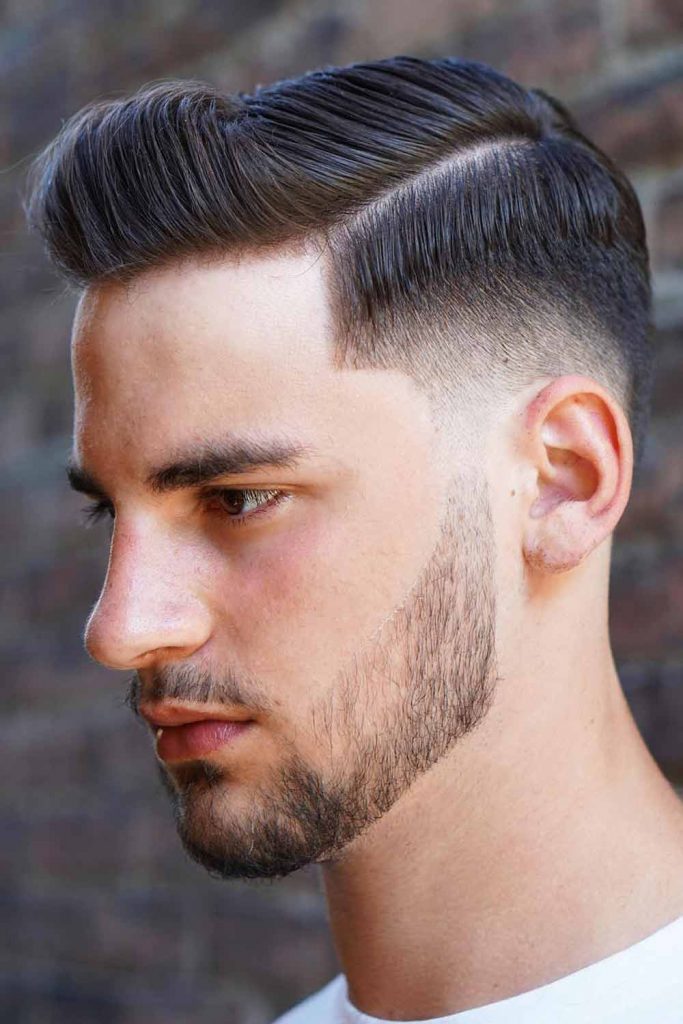 Credit photo: instagram.com/z_ramsey
A low burst taper is a perfect accompaniment for elegant and formal hairstyles, such as a comb over. As it does not remove a lot of hair from the sides, the final result turns out quite reserved and low key. Yet, it is not as boring or plain as you might think. Instead, this hairstyle has quite a lot of interest.
Burst Fade Black Man
Credit photo: instagram.com/keller_konturen
i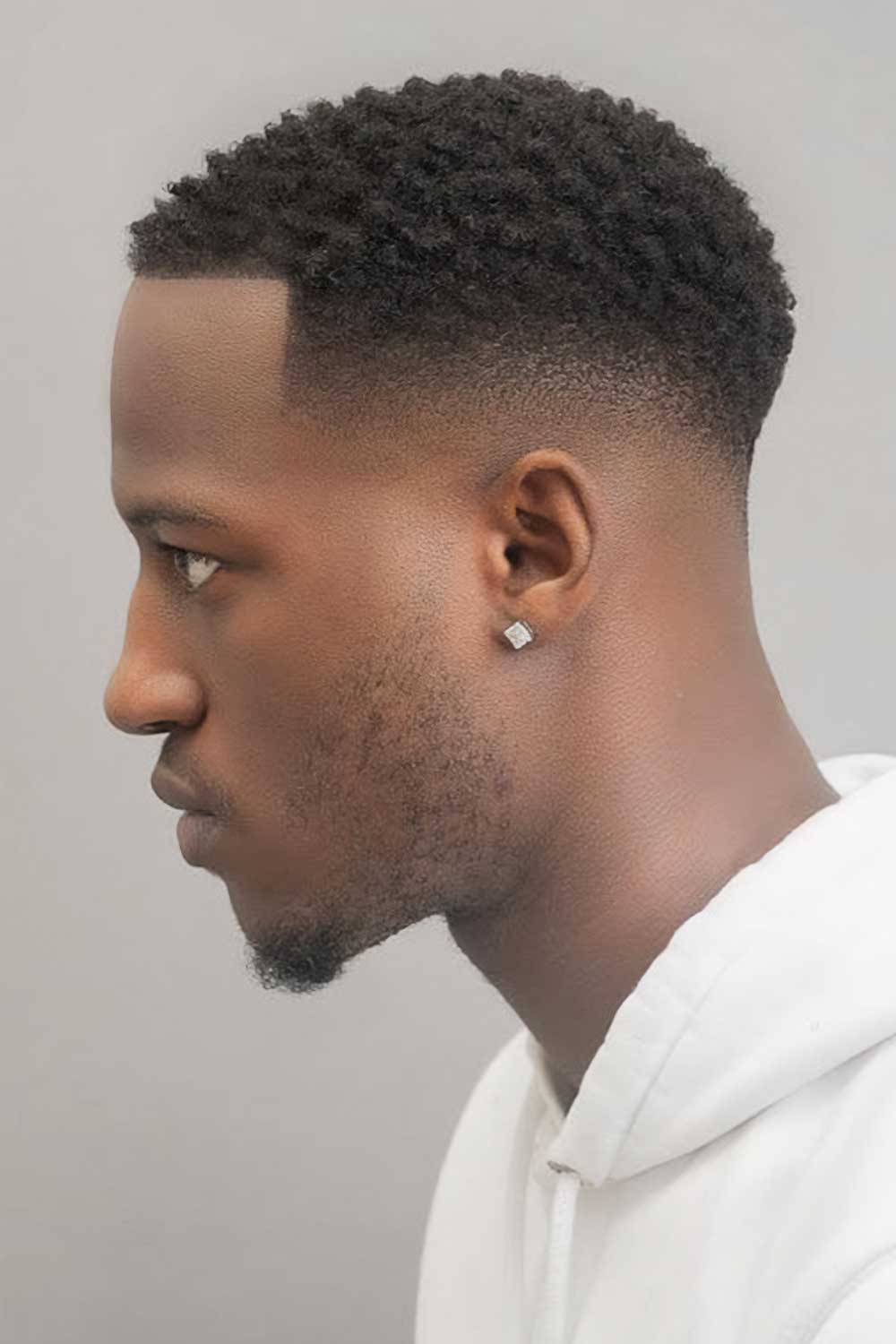 Credit photo: instagram.com/f4fade
i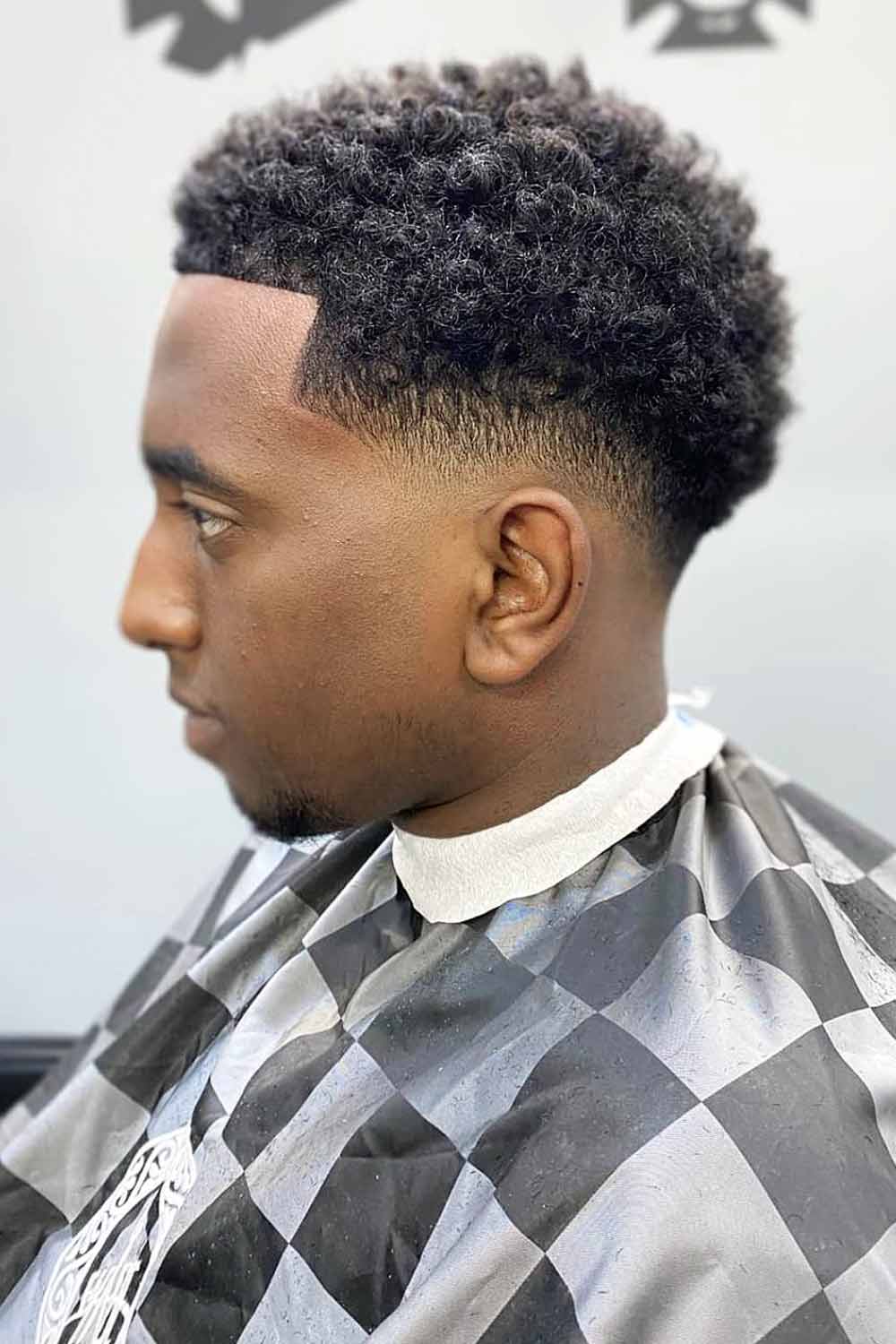 /
Burst faded hair is one of the most popular haircuts among guys with Black hair. A curved pattern of the fade puts a twist on your hair look, so the top can remain pretty simple. Yet, if you decide to go for an intricate hairstyle on top, you can rest assured that it is going to look great too!
Burst Fade Middle Part
Credit photo: instagram.com/hayden_cassidy
i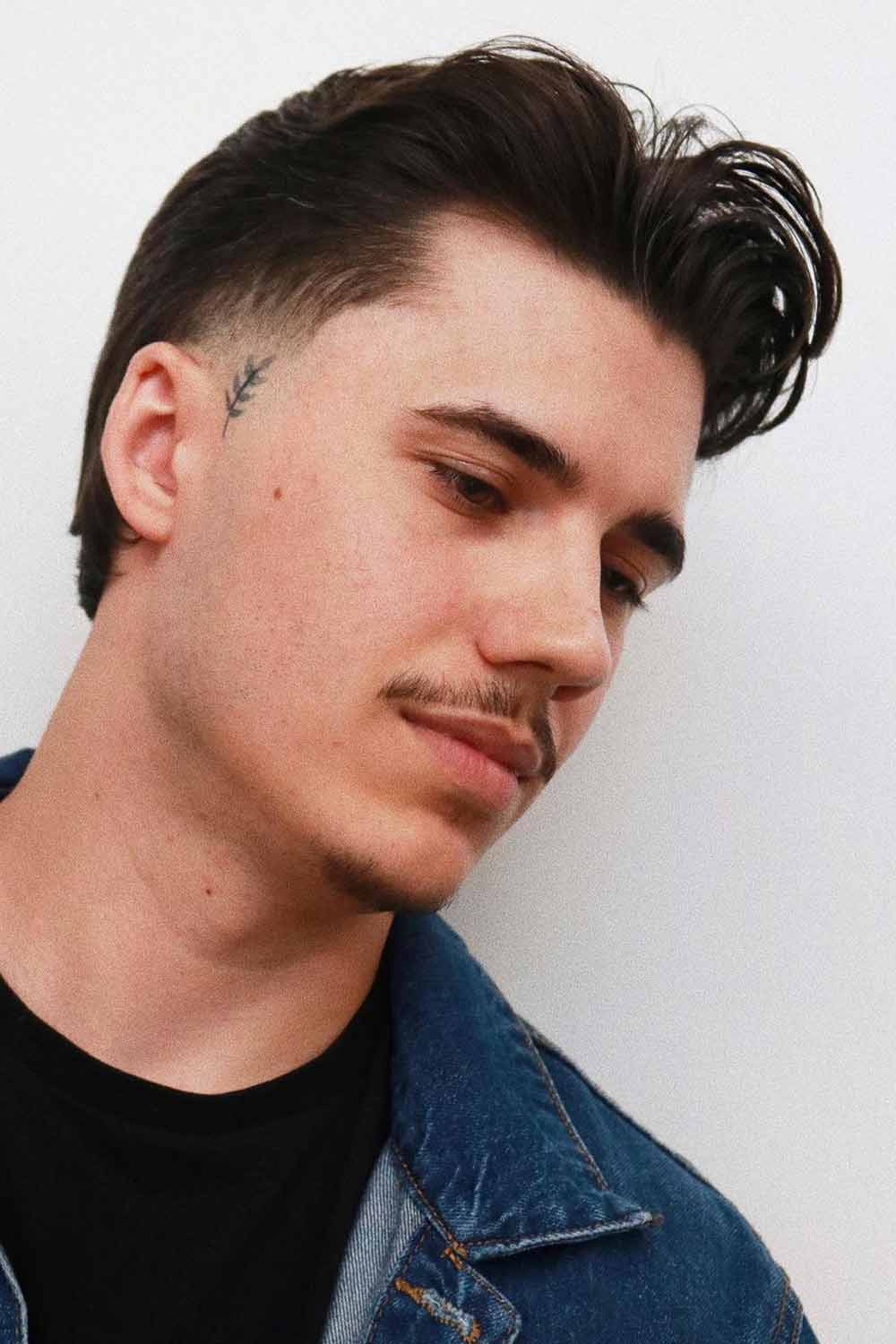 Credit photo: instagram.com/phoneypony_barber
i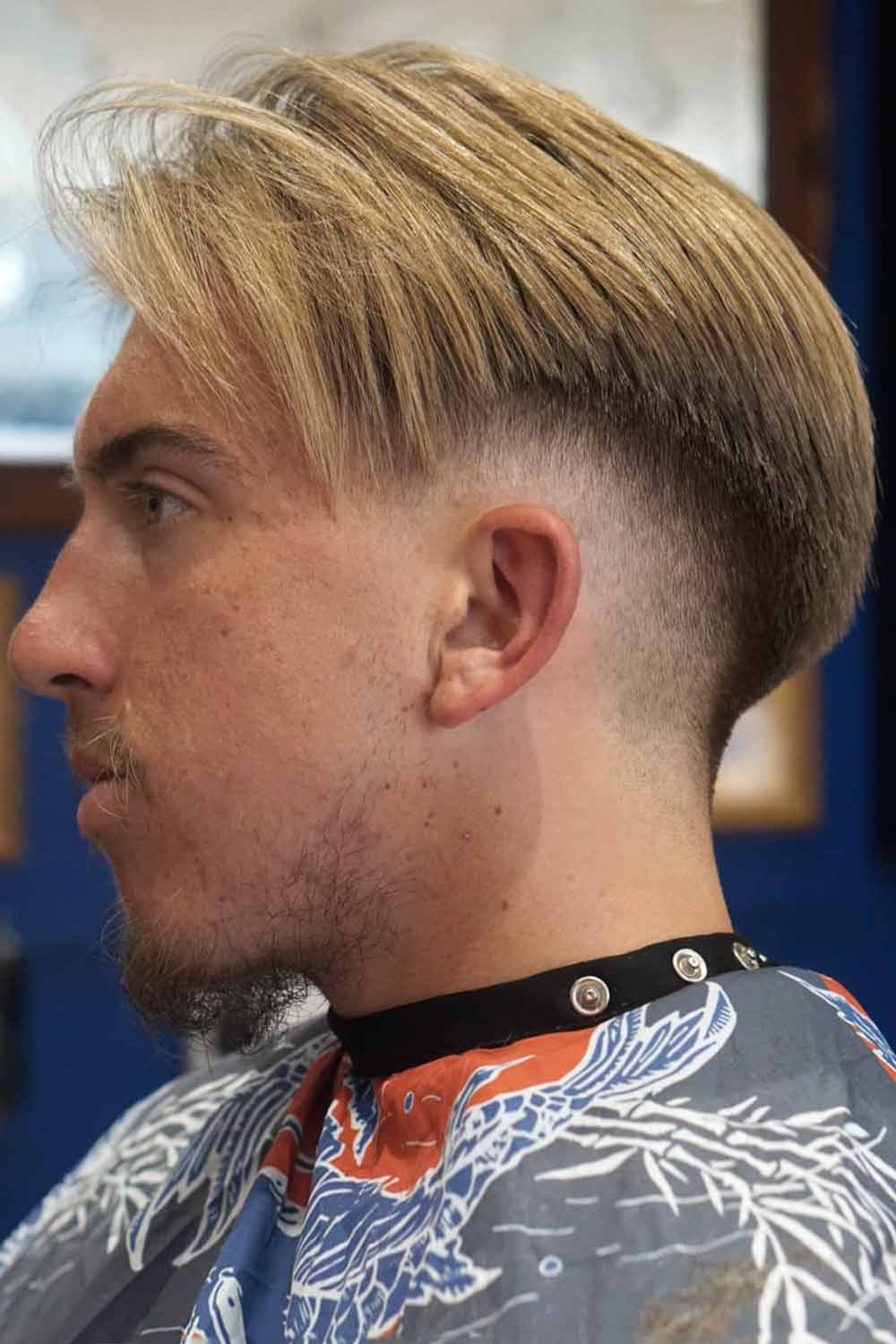 /
A middle part has made a recent comeback to the world of medium hair fashion and we are pretty happy about it, as it gave us quite a lot of cool hairstyles. From a curtain bang to a ducktail haircut, there are hundreds of options to choose from. And all of them may be successfully accentuated with a low burst fade design.
The Technique of Achieving the Burst Fade Haircut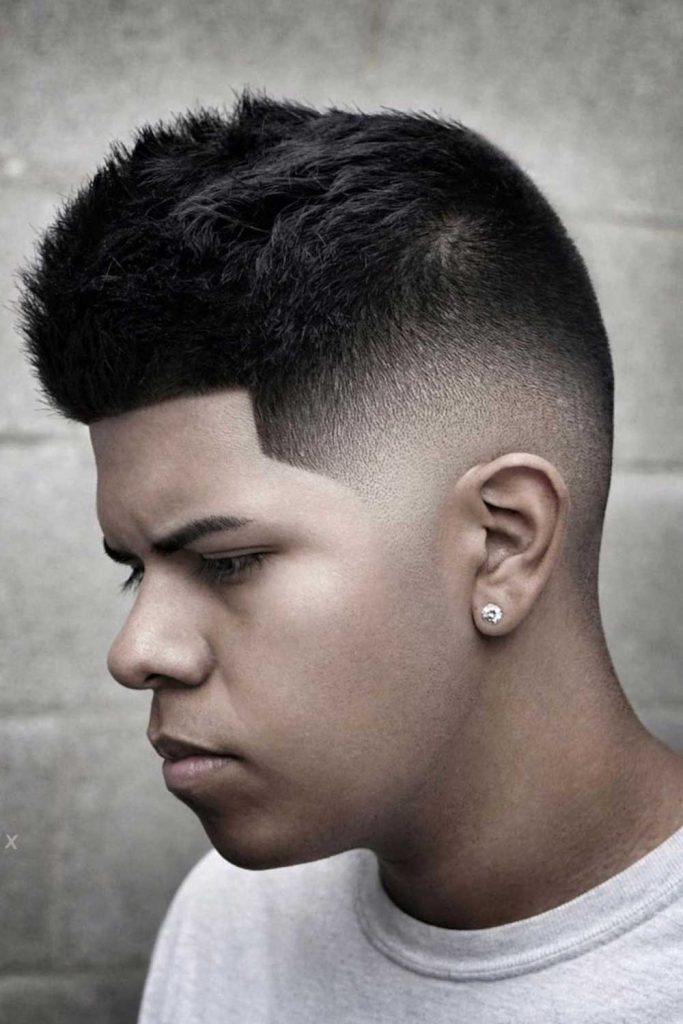 Credit photo: Instagram.com/xbigwesx
Considering the fact that a burst fade stands out from the rest, you must realize the tiny details of the cutting technique that make it unique. First things first, the fade is clipped so that the taper around the ears and the neck blend seamlessly. Besides, the burst fade's shape is much more rounded and curved than the rest. All these peculiarities make it a perfect match for all sorts of mohawks, but genuinely – the sky is the limit here.
How To Style Burst Fade Haircuts?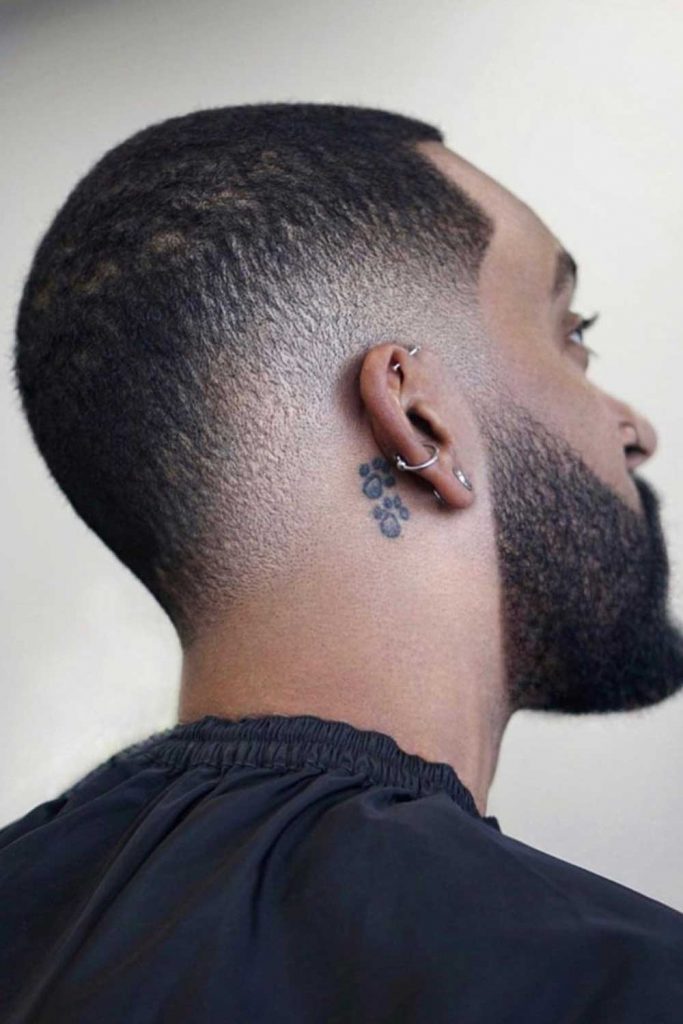 Credit photo: Instagram.com/xbigwesx
An important note to memorize – a burst fade long hair or a burst fade curly hair, not to mention short manes and straight locks, all directions are covered. The haircut can become a symbol of adaptability so that anyone can suit it to their needs and preferences.
Yet, the care routine involved may seem slightly challenging when compared to other cuts. You have to consider regular conditioning to keep the longer part of the hair healthy and shining. Besides, occasional styling product implementation and blow-dry sessions will help you showcase the style in the best light.
Who Would This Haircut Suit?
We've rounded up the best types of burst fade cuts trending at the moment. Before you finalize your opinion, you may wonder as to whom the style fits most. The answer to the question is quite plain –burst fade is one of the most versatile styles in fashion at the moment. As long as you like the cut, you can implement it into any look or style. Besides, a skilled barber will assist you in picking the haircut that embraces your best features, hair texture, and length with style.
Burst fade is a new favorite style in men's fashion. You can rely on the cut if you decide to enhance your manly appeal and adapt the haircut to your personal needs and preferences. Pick the look that calls out to you, and watch your confidence level fire up!
FAQs: Burst Fade
What does a burst fade mean?
A drop fade is defined by a semicircular shape starting above the ears and dropping down behind the ears. Unlike a classy fade, the burst fade does not drop down the neckline.
What is a burst fade vs. a regular fade?
A normal fade usually decreases in length on the sides around the outer edge of the ear and down the neckline. A burst fade features a more gradual decrease in length without drastic skin fades.
Is a burst fade a mullet?
A burst fade pairs well with a modern mullet, but it is not a mullet.
Was this article helpful?