Short haircuts are making a huge comeback. They are not only (mostly) easy to style and maintain, they are playful, stylish and sexy, too! You might not think you can pull it off, but there are so many cute short haircuts for women that you can easily find one that works for you.
When you get tired of the constant styling in the morning, check out how to make your hair grow faster, and you will spend less time on styling longer curly hair. But for now, you can still opt for short curly hairstyles even if you are older than 50. In case you are not a fan of spending hours flat-ironing your hair, you're in luck, short haircuts that show off those luscious locks never go out of style!
If you are feeling daring, why not go for undercut hair. There are short haircuts for women that are "wash and go," while others require a little more time and maintenance. But with such a wealth of styles from which to chose, you won't have to worry. You can certainly find a short haircut to match your style and personality.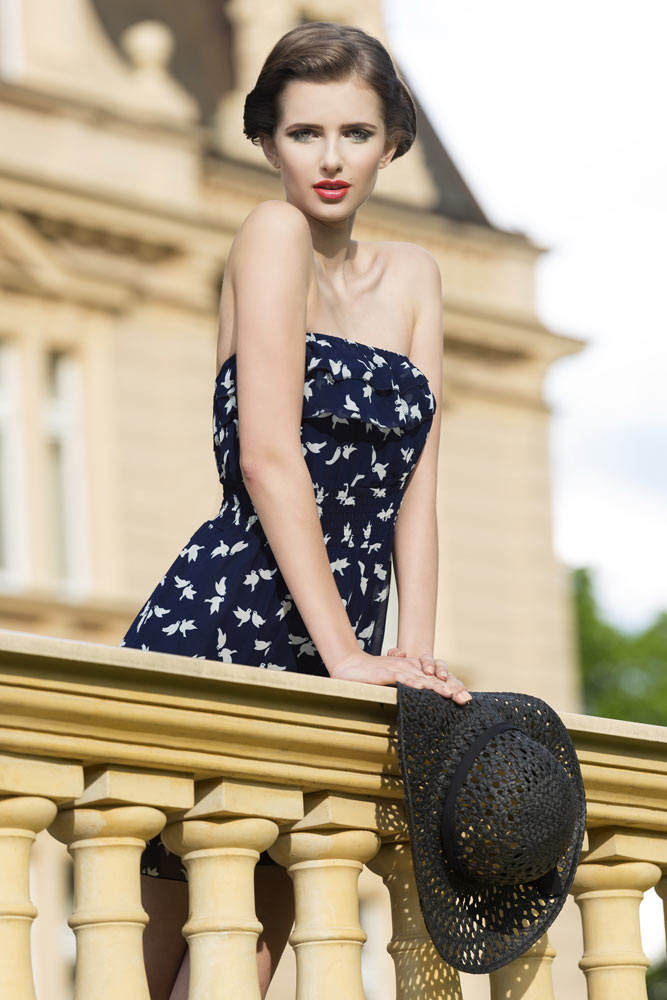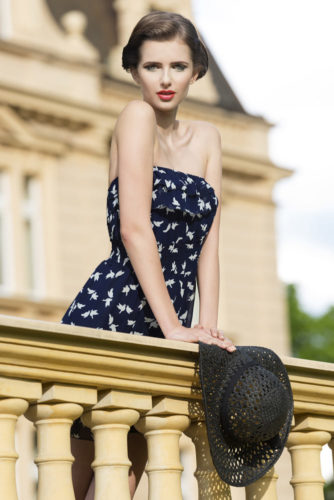 Shorter cuts can accentuate your features, elongate a round face, and make you look and feel youthful and vibrant, as well as sassy and sexy. As you get older, you might want a style that is easier to maintain. Or, if you are younger and you want a playful, edgy look, you can opt for one of the trendy new styles with bold colorful highlights. Also, with summer fast approaching, short hairstyles are always in demand! You can always add some flair to your hairstyle with flowers, clips, bows and headbands, or braid the bangs for an elegant look. Who says short hair has to be boring? You can totally jazz up your style with colors and hair accessories. Be bold and make a statement!
In this article, we will share with you our favorite short haircuts for women including the trendiest short curly hairstyles. So, be bold and daring, call your stylist and make an appointment for your cute short haircut today!
1. The Short, Sassy Crop
If you want to go extreme with a bold new look, this style is perfect for you. With its razored edges and asymmetrical style, this is a perfect look if you want to go really short. This style is perfect for those who want to cut their hair short in order to give it a fresh start and grow it back healthier. It's also a perfect summer cut!
Source: Molly Bee via Instagram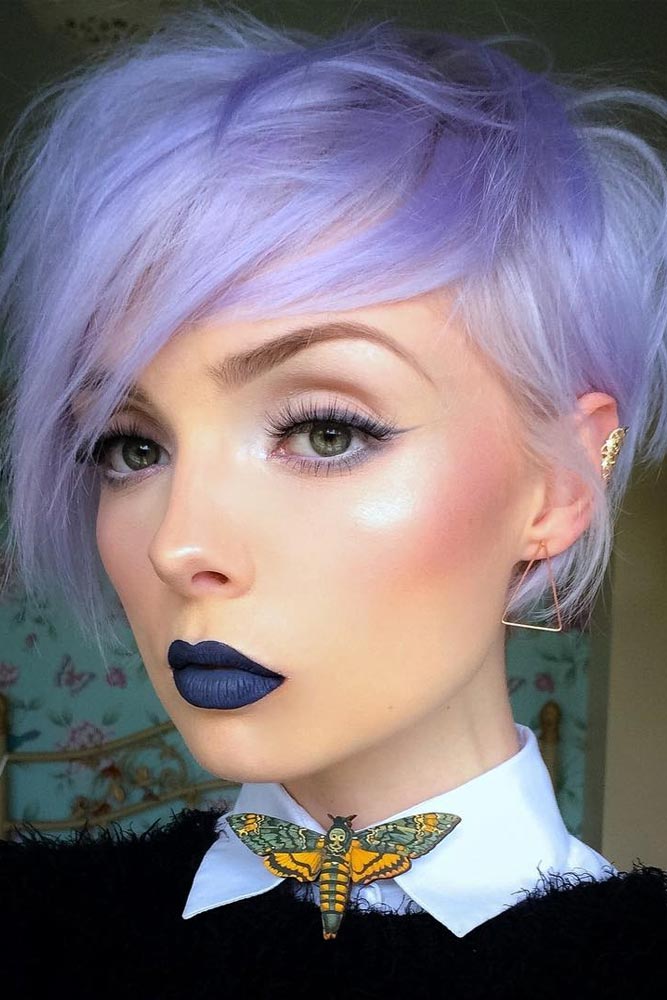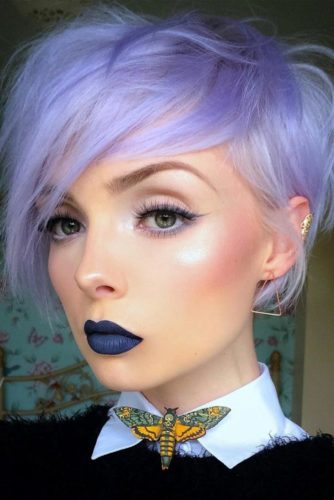 2. The Sandy Shag
This tousled look is perfect for the beach. Rock those beach waves all summer long. This medium length layered haircut is easy to maintain, especially if you have naturally curly or wavy hair. It's the perfect "wash and go" look and works great for both day and evening!
Source: Erin Athey Hair via Instagram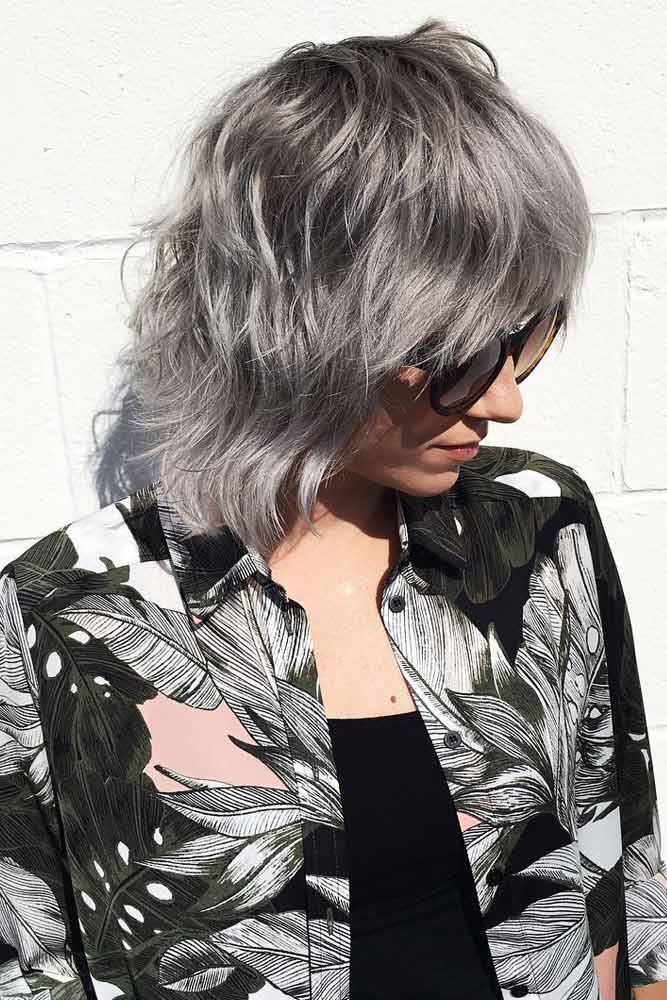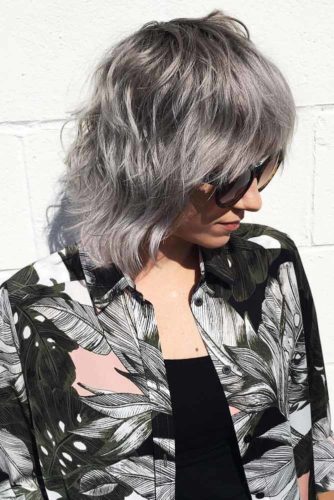 3. Angled Cut with Warmer Hues
Angled cuts are always a fun look. Add a fun hue to add another dimension. Why not go with blonde and red for the summer. Or even red and purple hair? Bring out your inner punk goddess with this short and sassy style!
Source: Kopnina Natalia via Instagram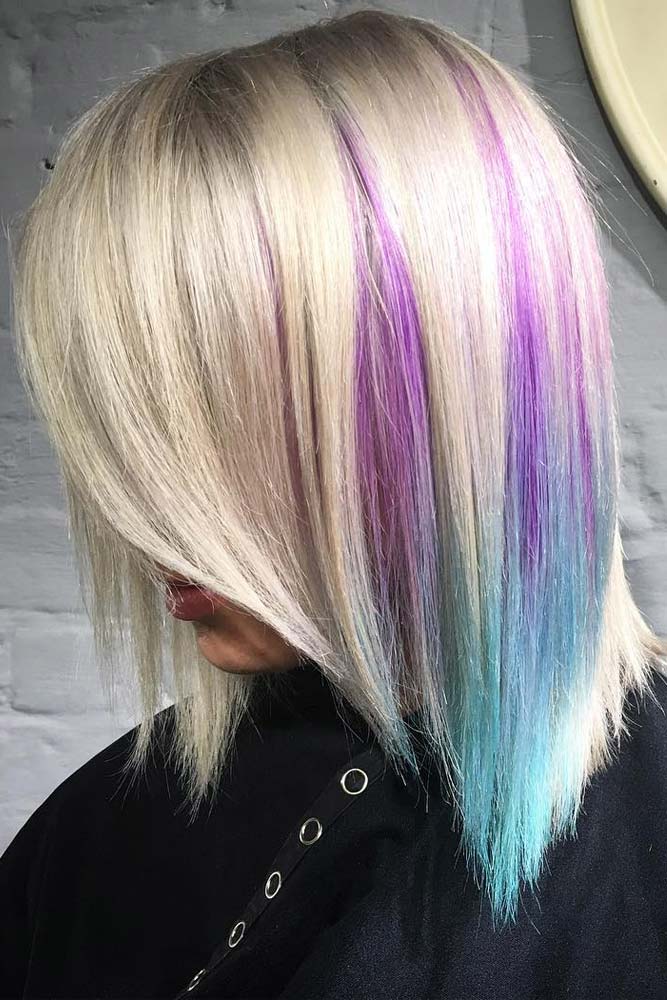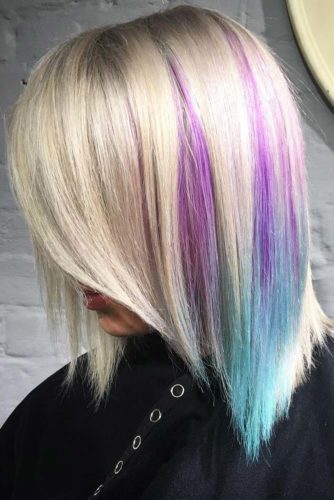 4. Asymmetrical Pixie with Bangs
You can rock this look on any occasion, with this sassy and spiky short cut. This look has just the right amount of edge without going over the top.
Source: Cristina MG via Instagram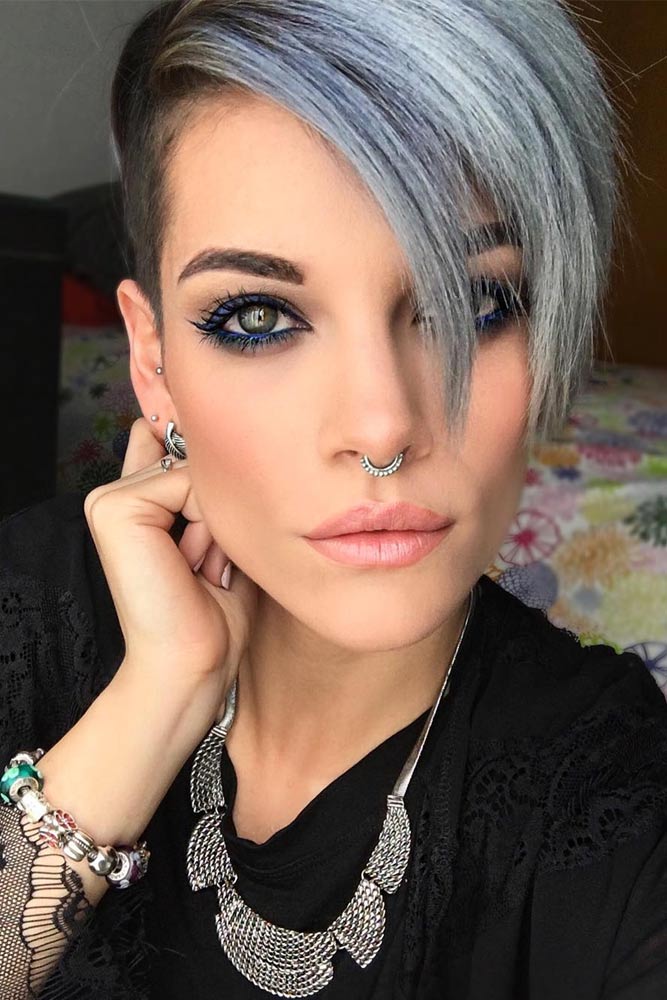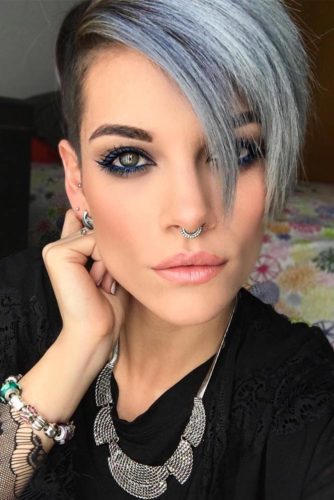 5. Bombshell Curls for Short Hair
If you still want to rock those curls, you can add texture with these brushed back curls with a tapered look to give off a bold and daring vibe.
Source: Thy Nguyen via Instagram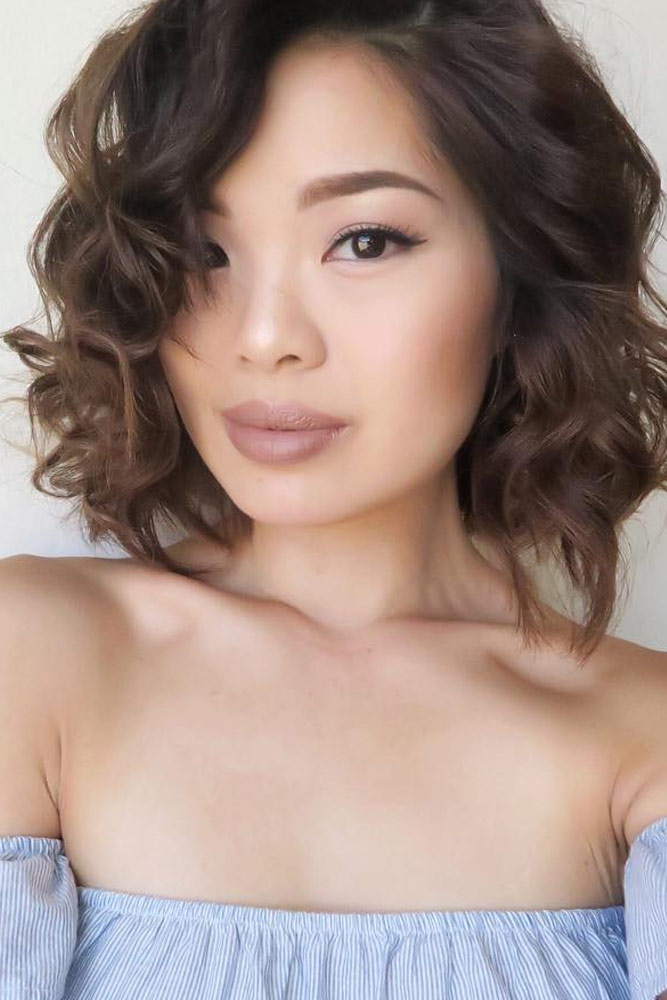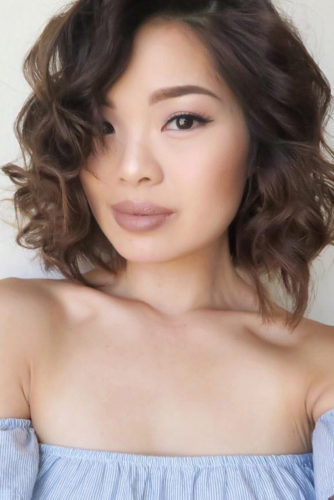 6. Layered Pixie with Edgy Fringe
With its sharp, angled layers, this look creates a texture that will never leave your hair looking limp or flat. You can add volume with a texturing product and finger comb your bangs to one side. This look is youthful but still has sophistication and style.
Source: Erika Fermina via Instagram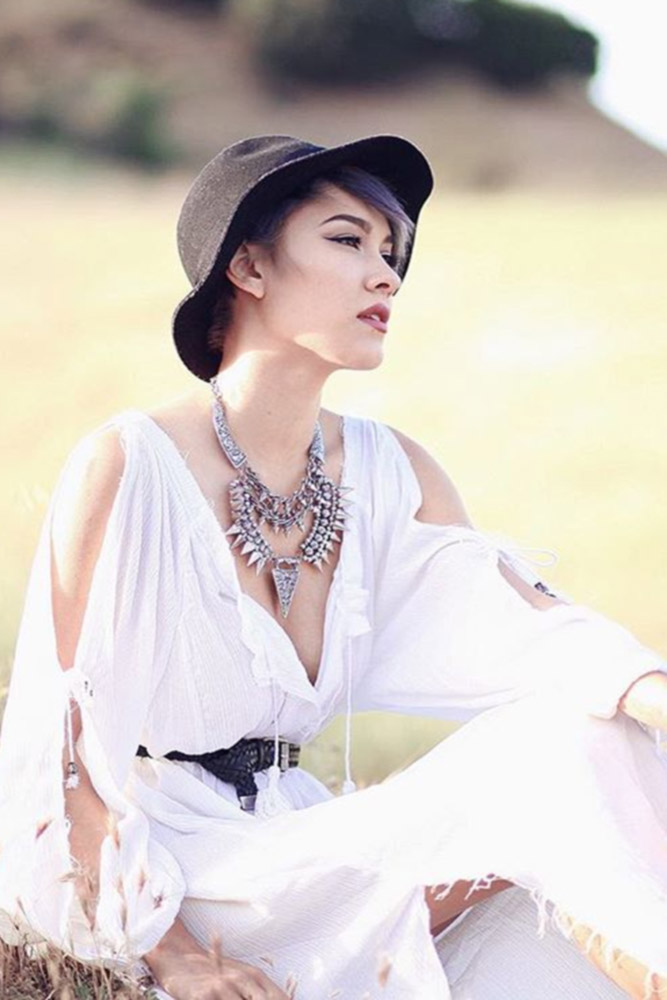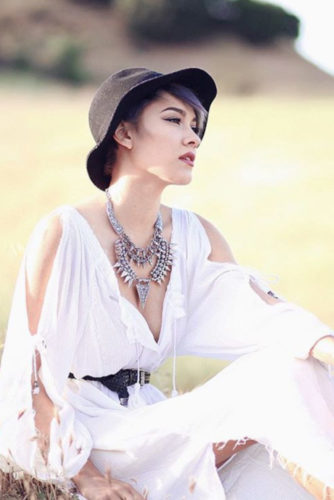 7. Asymmetrical cut with geometric lines
This style works great for those with an oval shaped face. The geometric lines draw the attention to your stunning facial features. There are no layers as the hair atop your head falls seductively to one side, all one length.
Source: James Mould via Instagram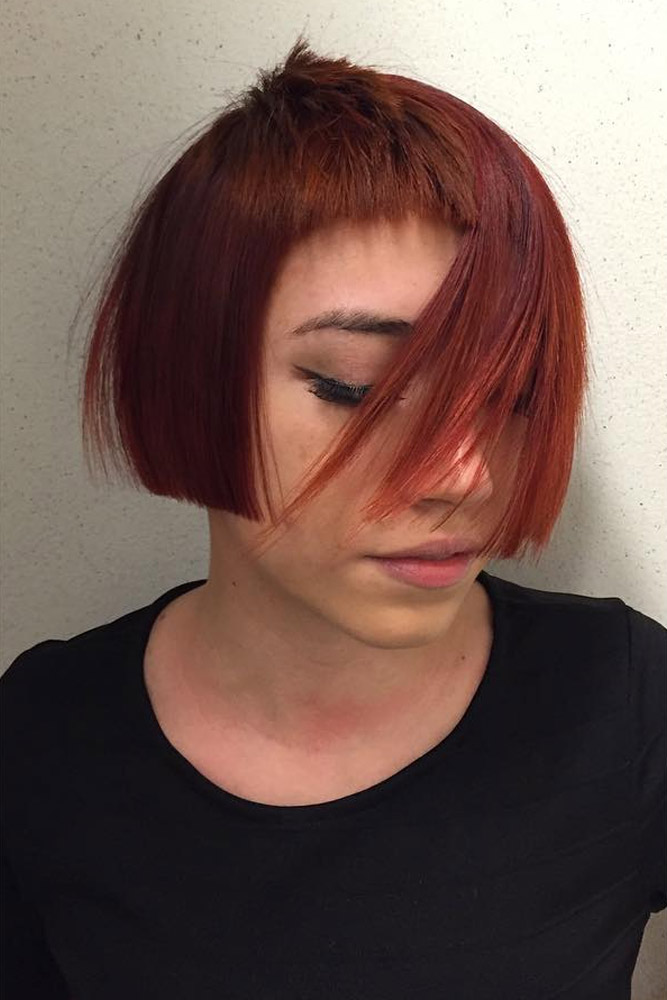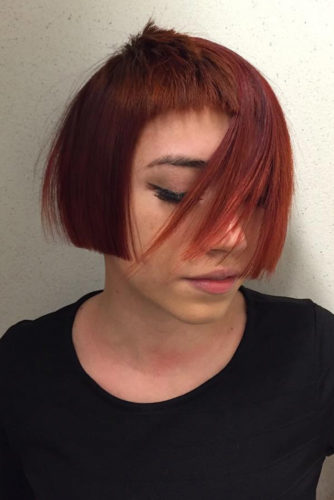 8. Asymmetrical style for naturally curly hair
This style is perfect for those with natural waves or curls as the back is graduated, lifting up the curls. The sides are cut to allow the curls to lay perfectly giving you a carefree tousled look that's sure to draw attention.
Source: stillglamorus via Instagram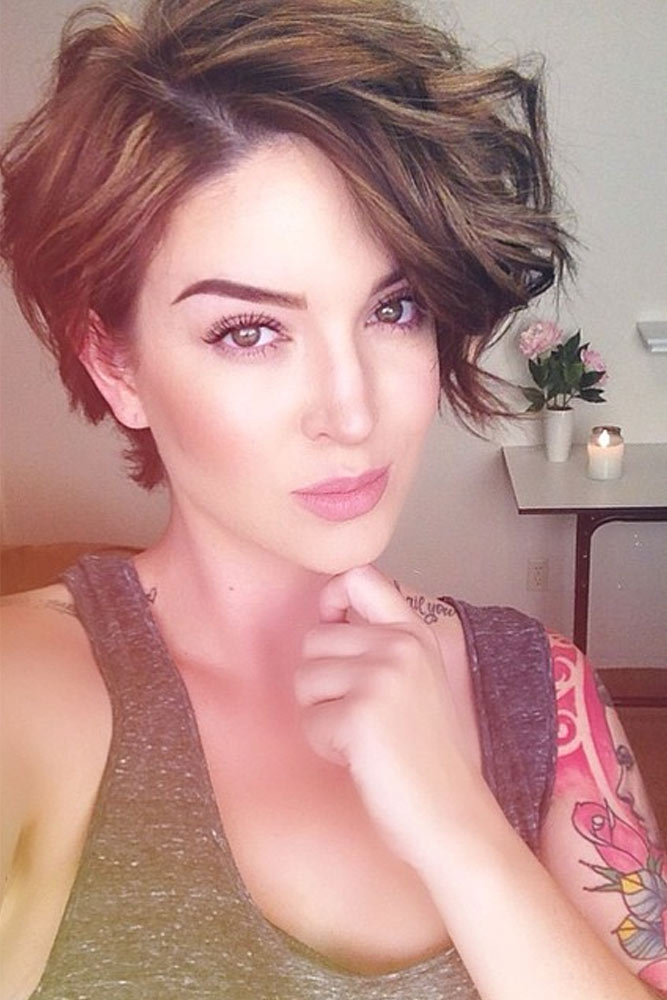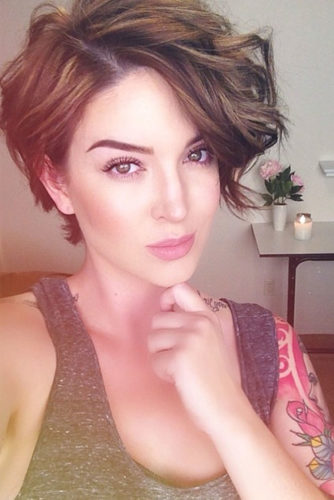 9. Messy Pixie
For a carefree, fun, messy look, why not get really short layers to achieve a multi directional effect. All you have to do is use a light gel to achieve a tousled look that will leave them staring at your gorgeous tresses.
Source: Sarah H. via Instagram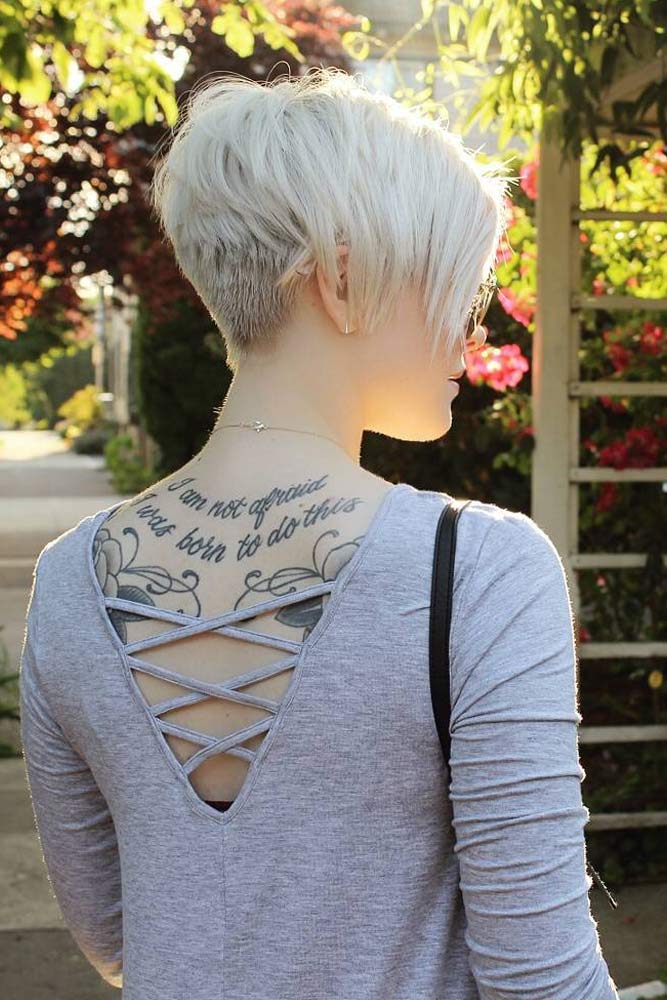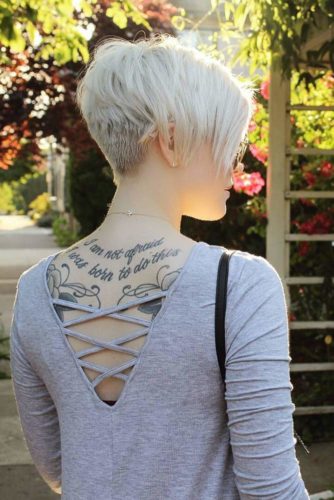 10. Bob with Longer Layers
This look works great for anyone with its layers that gradually get longer to beautifully frame and accentuate your face. You can blow dry it straight or use a flat iron to achieve that sleek and shiny sexy look!
Source: Kate McCarthy via Instagram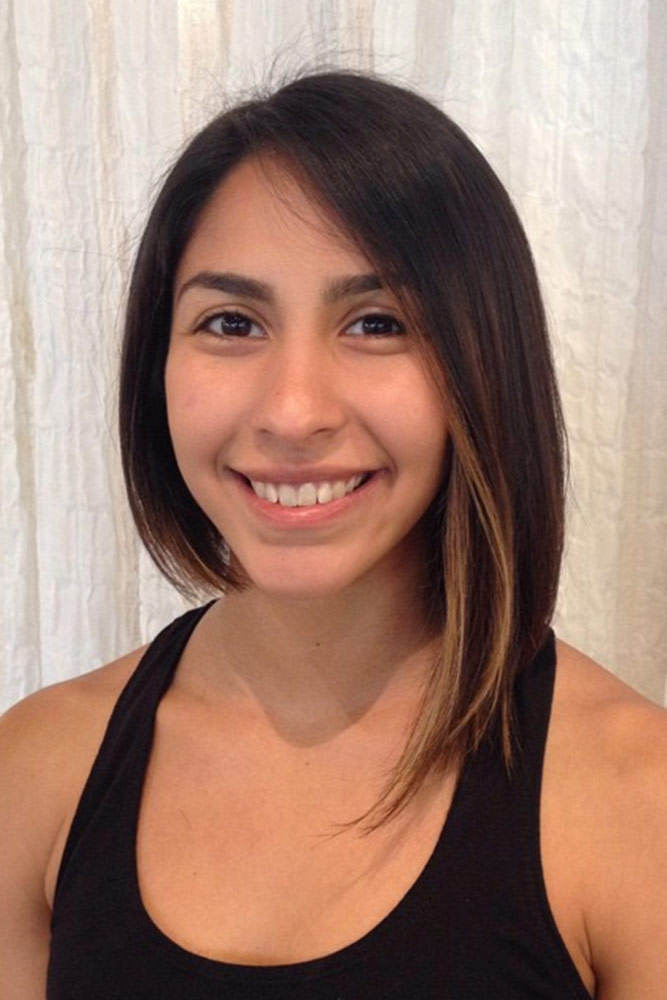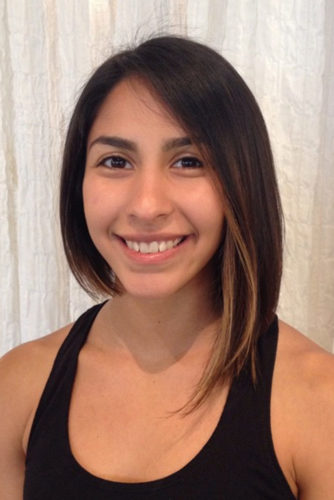 11. Short Braided Hairstyle
If you have very fine hair and want to add volume, you can braid a portion of your hair (i.e.: your bangs) and pin it on one side behind your ears. Or, if you can't braid, a cute twist works just as well. Then use a cute accent such as a clip or barrette to flaunt the braid. This look adds both volume and style to your short hairdo.
Source: liz.colors via Instagram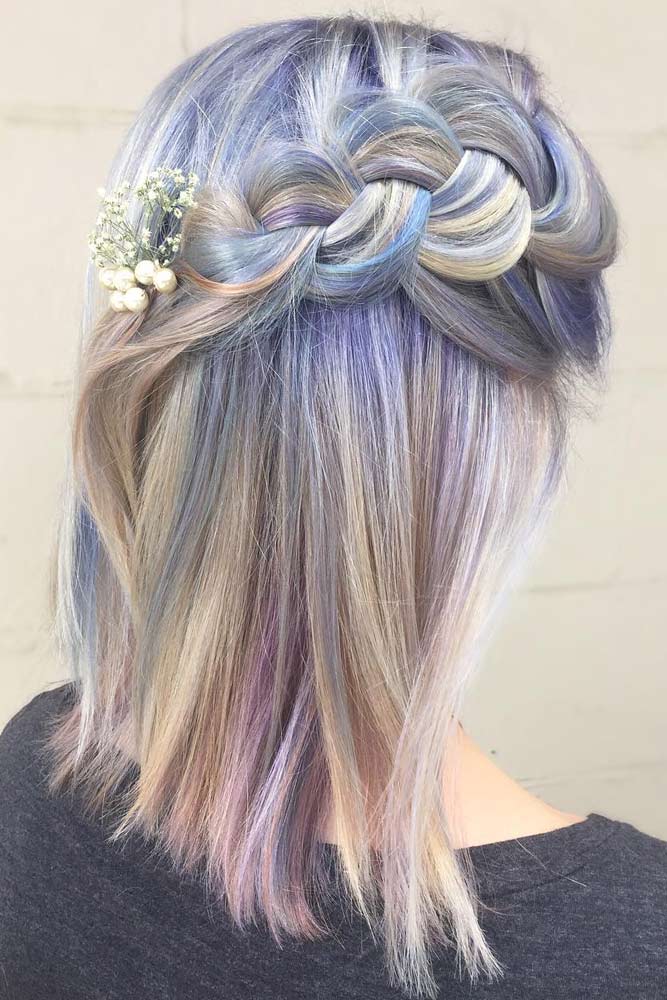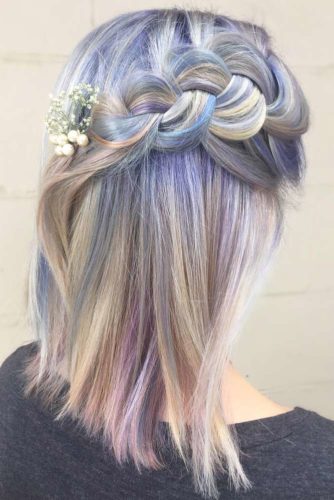 12. Graduated Asymmetrical Bob
This adorable inverted bob adds volume to the back showcasing the neck and jaw of one side of your face and covers the other side for a sense of mystery. It gives your profile a seductive shape that will stop them dead in their tracks.
Source: aleyana via Instagram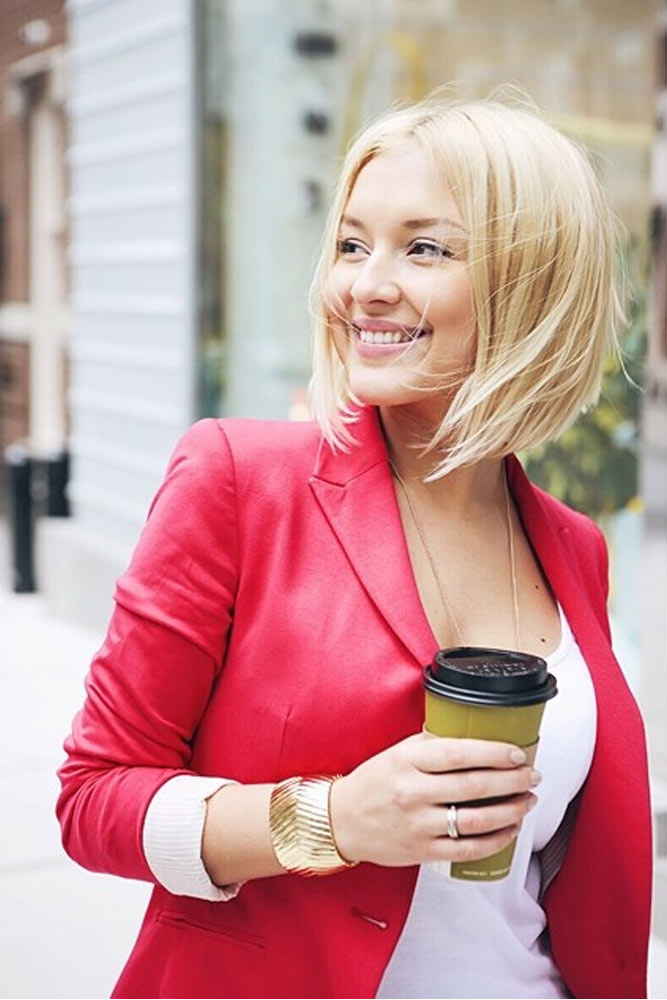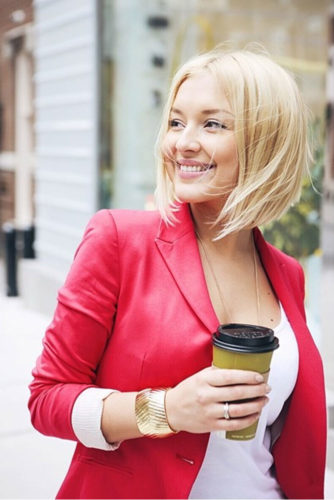 13. Exaggerated Pixie
This look is serious and playful at the same time. It is perfect for those with a rounder face to make it seem more vertical. To add texture, use matte wax with your finger to achieve the desired effect.
Source: Elena Karantagli via Instagram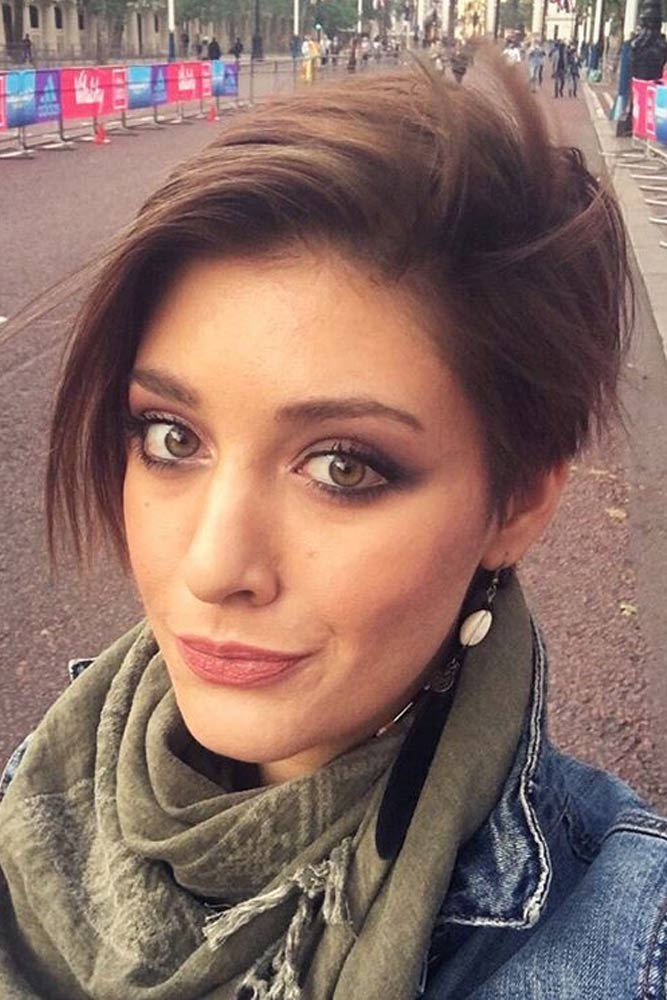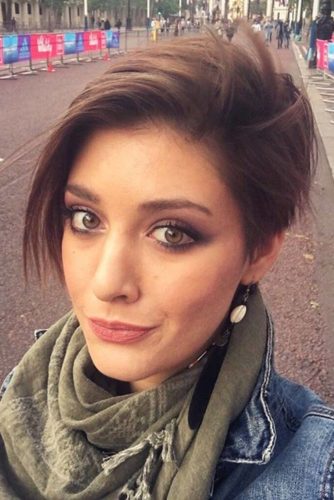 14. Vintage Curls
The 40's flapper style is back big time. Everywhere you look, celebrities are flaunting this timeless look. With a shorter cut, your curls will have added life and bounce. You can rock this look any time of day if you are one of the lucky ones to be blessed with natural curls.
Source: ROBERT COPPA Photography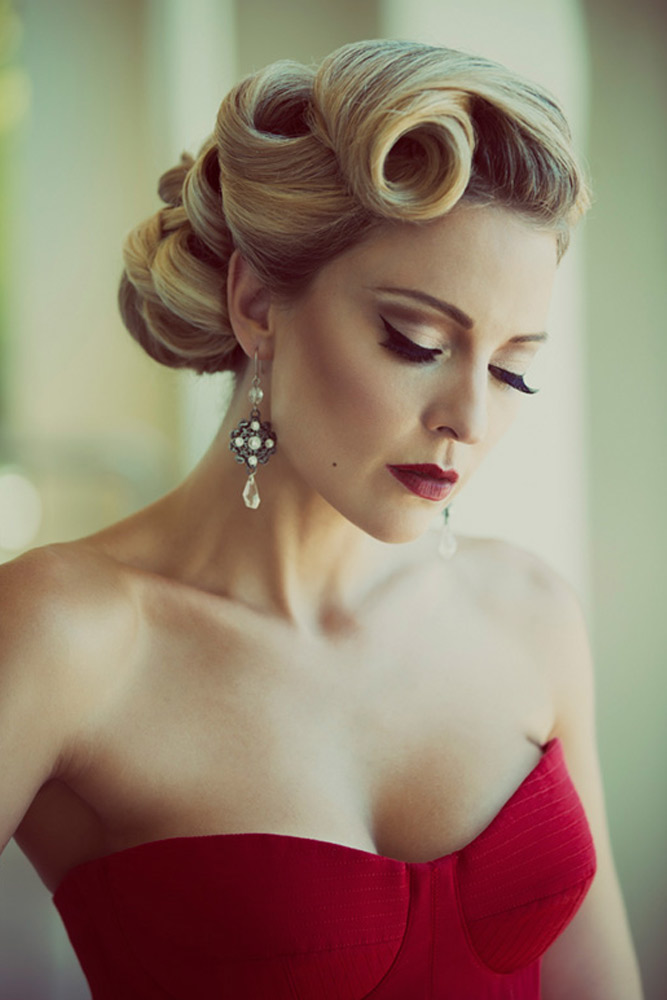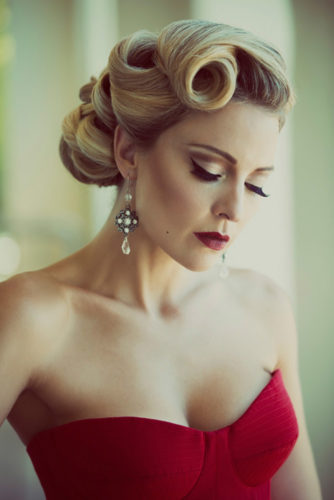 15. Posh Style Pixie
If you want to be bold and daring, go for this stacked layered pixie with layers throughout. The soft bangs sweep your forehead for a dramatic effect. This is perfect for women with longer faces who want a stylish yet subtle hairstyle to show off their facial features.
Source: Emily Sparks via Instagram