This portfolio of work outfits ideas can offer inspiration to any woman, whether she works in an all-business or really casual office. Also, no matter where you work, if you are a true fashionista, you will never forget about accessories.


Work Outfits Guide
What Do You Wear To Work?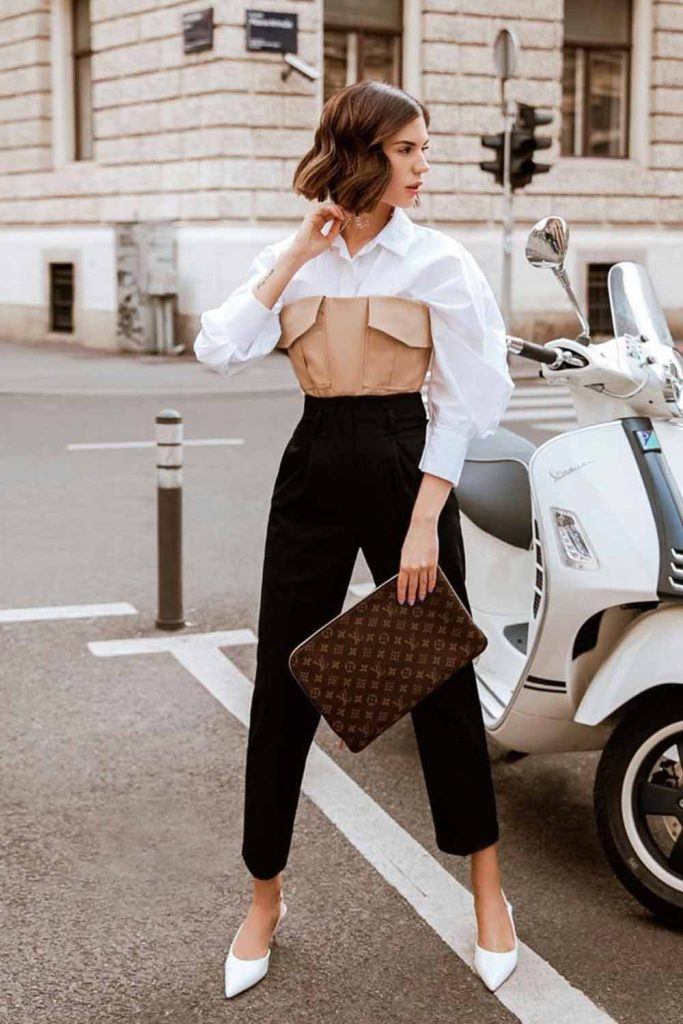 Credit: Instagram/dorica505
The freedom of choice in modern fashion has made it easier for women to express their sense of style in workplace outfits. Of course, suits featuring a jacket with matching pants or a pencil skirt will always be the musts. However, today you can wear restained but stylish power suits with culottes, accentuate your outfits with silk tops, involve striped patterns, and even go big following minimalist turtleneck blouses with blazers.
How Should A Woman Dress For The Office?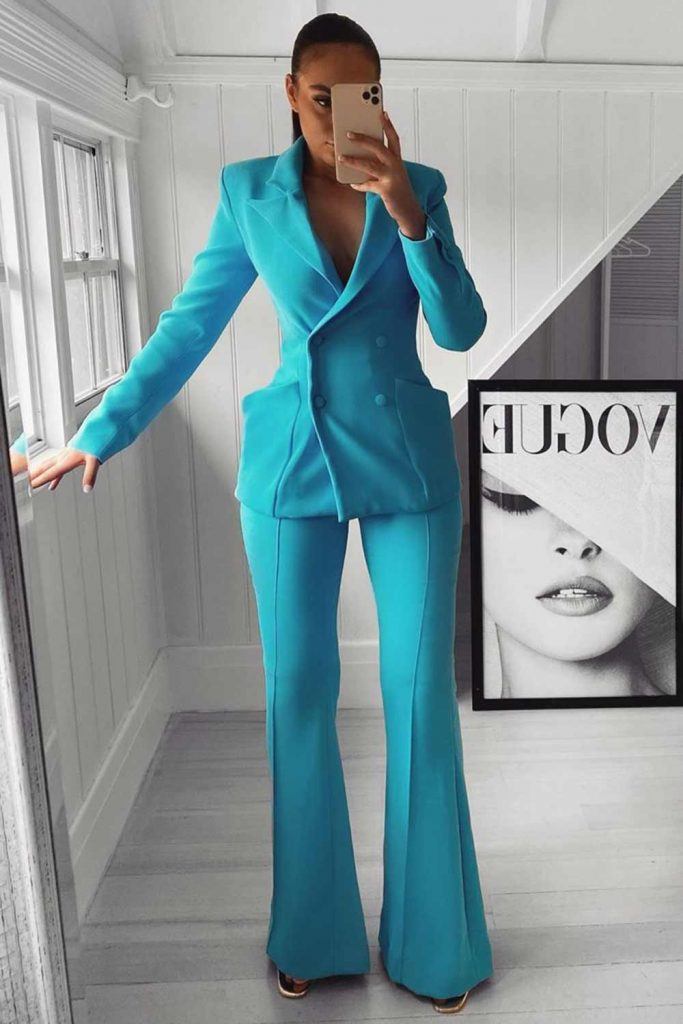 Credit: Instagram/em.spiliopoulos
In order to look professional, you should stick to minimalism in your office look. For example, you can opt for a suit featuring either a pencil skirt or classic pants as a bottom piece. A dark or pastel jacket or blazer will also be a good idea. When choosing shoes, don't go too drastic: a chic design without patterned details will be enough to show off your sense of fashion while looking professional.
What Not To Wear To Work?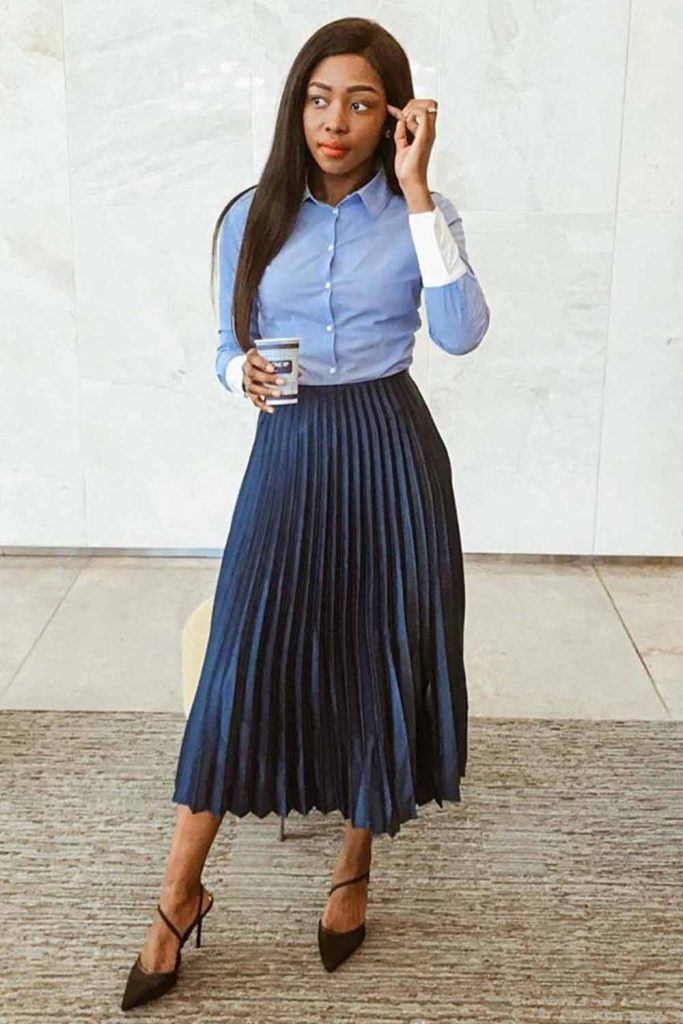 Credit: Instagram/kimmynokz
Such items as ripped jeans, leggings, see-through blouses, and flip flops are no-nos when it comes to common office dress codes. The same goes for sleeveless tops, cleavage dresses, and open-back designs, as well as mini-skirts and shorts. In fact, there's a huge variety of ways to look presentable and stylish at once: just look through this gallery.
Trendy And Practical Power Suits
Colorful Power Suits For Work Style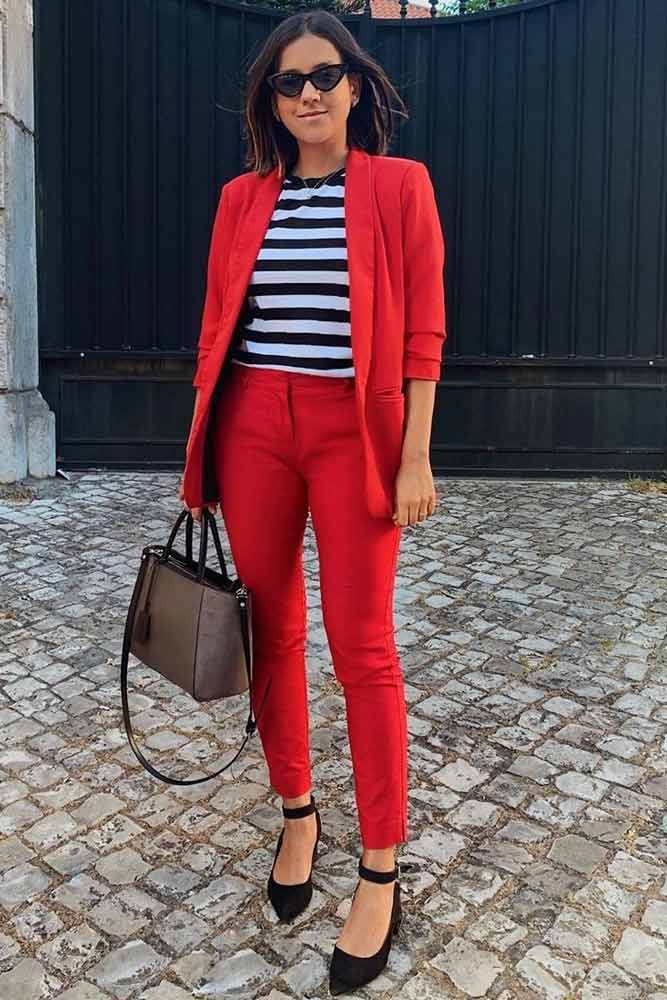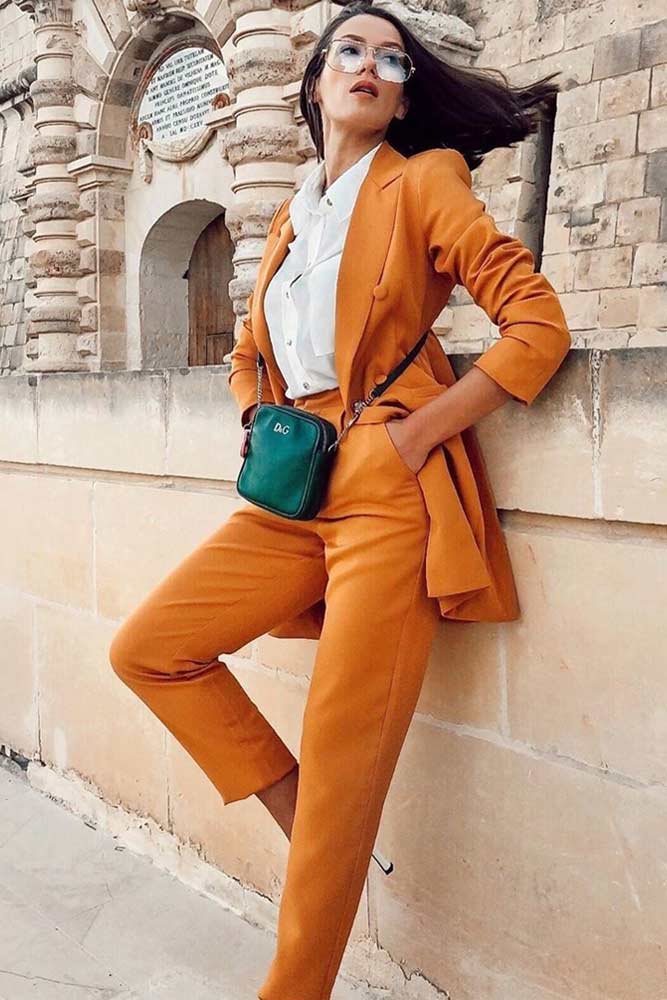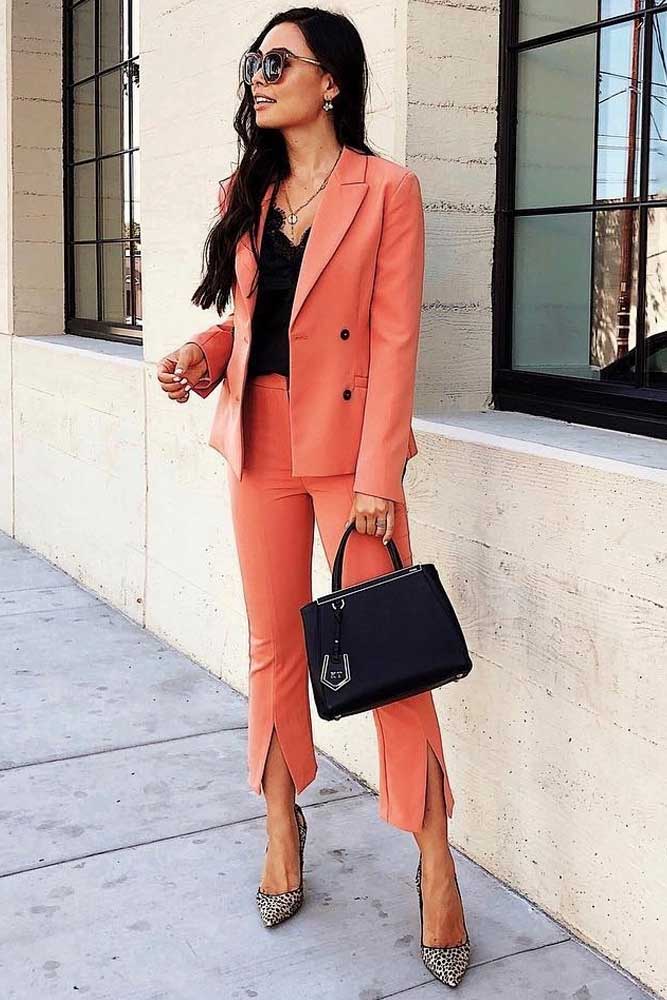 Credit: Instagram/daysantoss, Instagram/nena_kay_, Instagram/kattanita
Today, most companies don't really have color restrictions. And this is where you can show off your bright personality! A red suit with a striped b&w blouse and comfy flats are all you need to stand out in the crowd while following the dress code.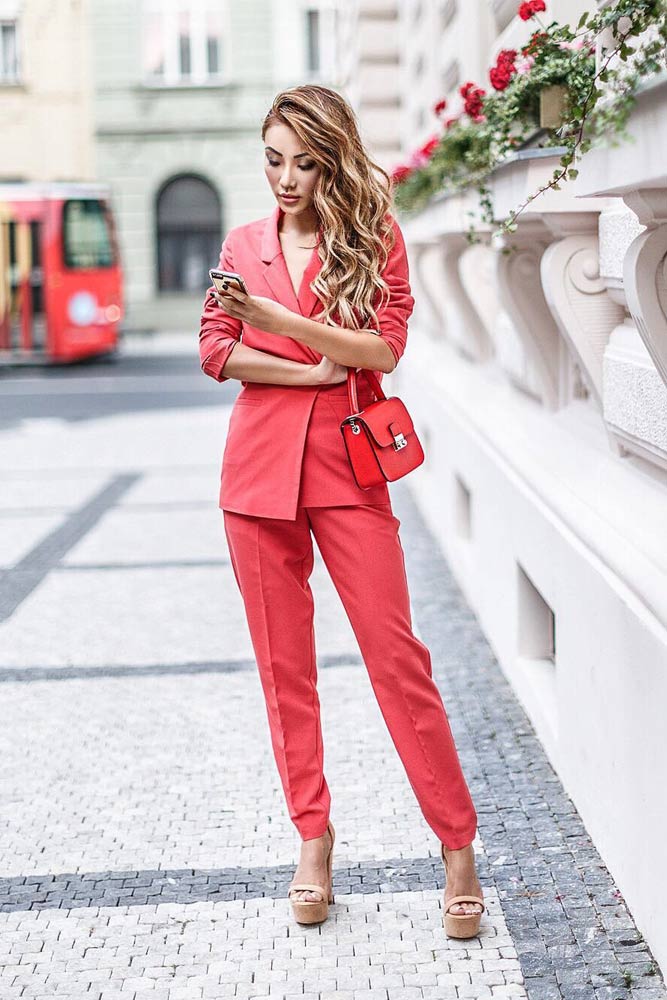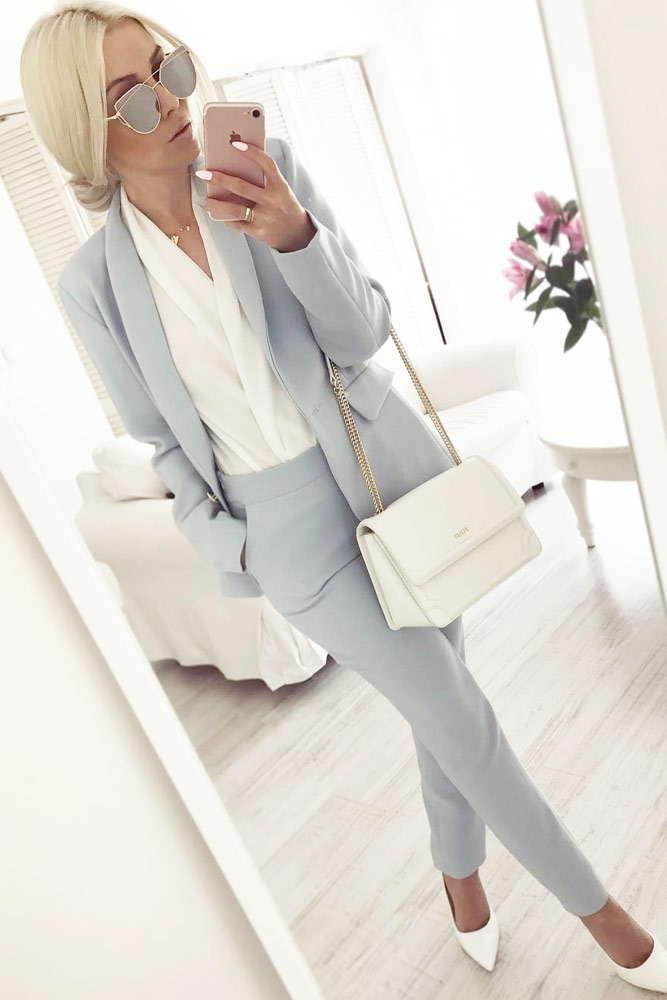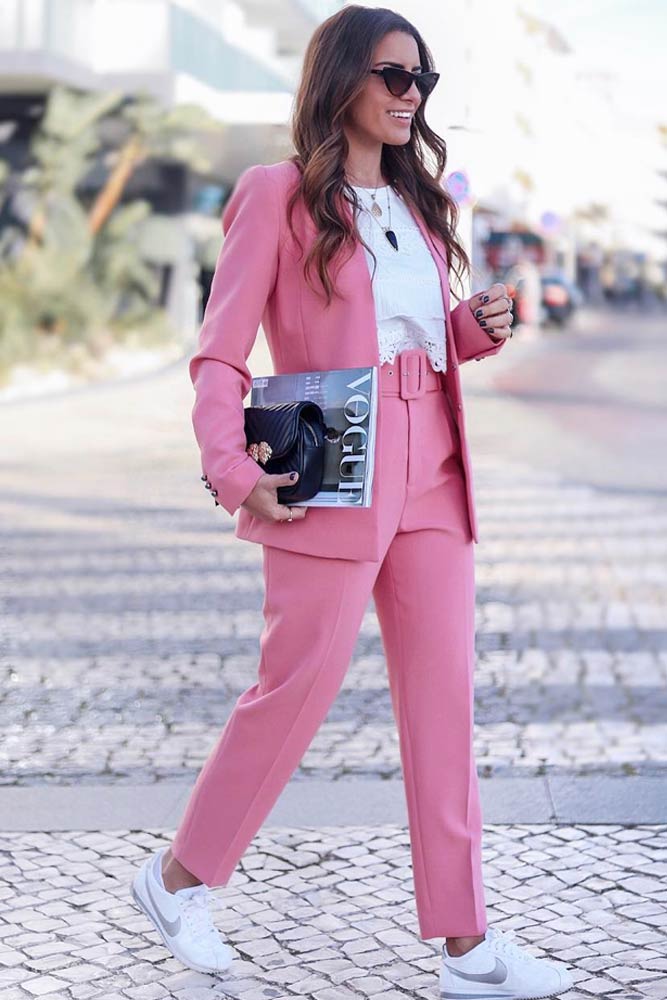 Credit: Instagram/notjessfashion, Instagram/mirabelove, Instagram/joanavaz_
Modern suits are so fancy and attractive that going to work turns into a runway show! A mustard yellow shade will nicely fit in your working routine, especially if it's a suit. All in all, it's neutral and unique at the same time.
Dark Colors Power Suits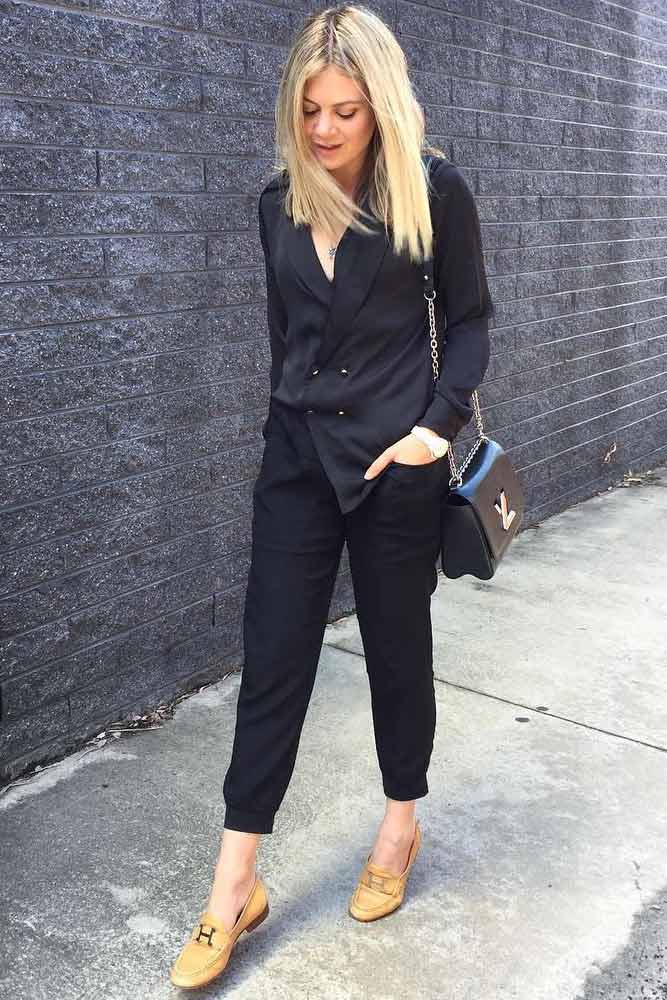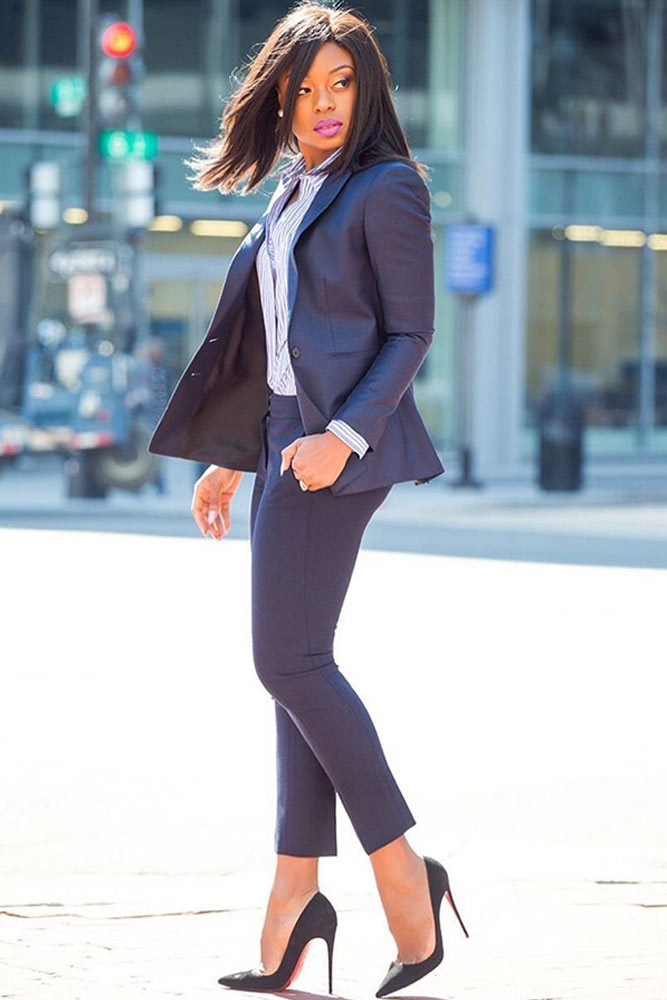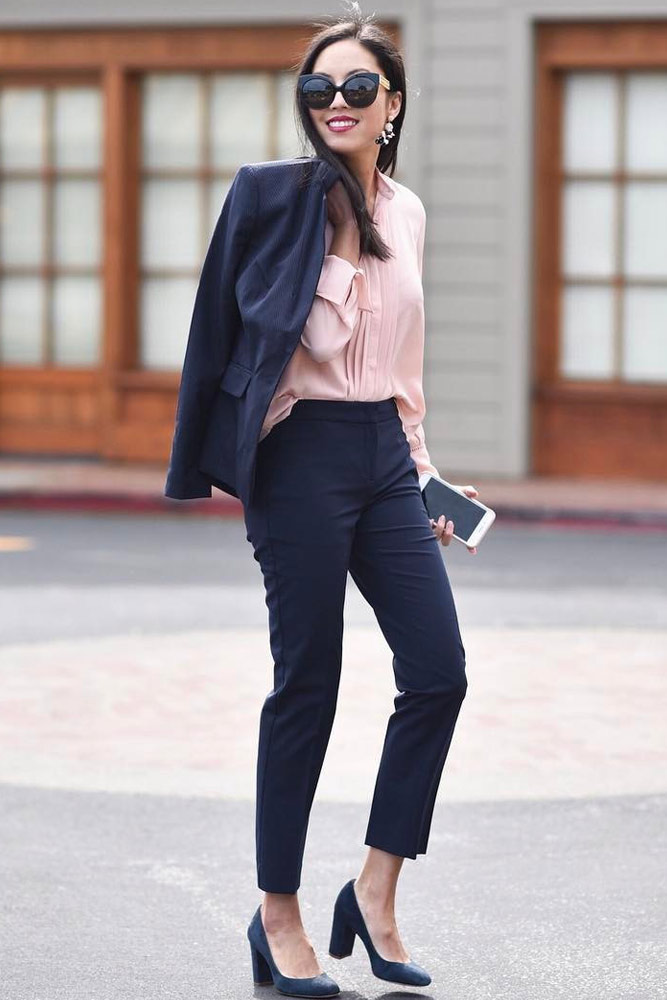 Credit: Instagram/whatwouldkarldo, Instagram/jadorefashion, Instagram/9to5chic
Or, go for a carelessly chic image. It's a marvelous combination of office wear and street style. Experiment with shapes (fitted versus slouchy), and looks (masculine and feminine).
Different Fabrics And Prints For Power Suit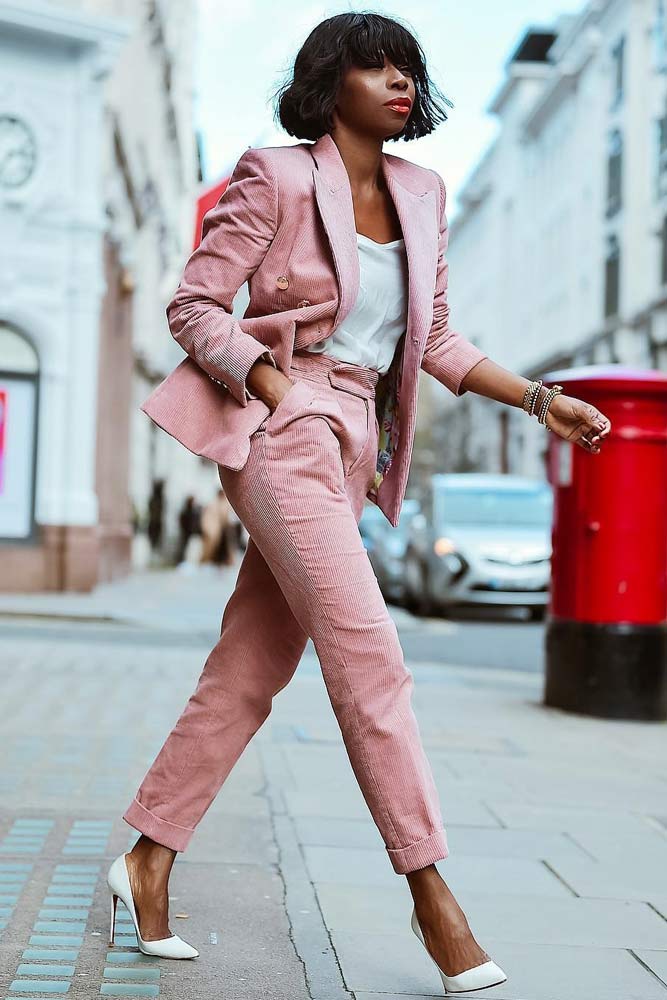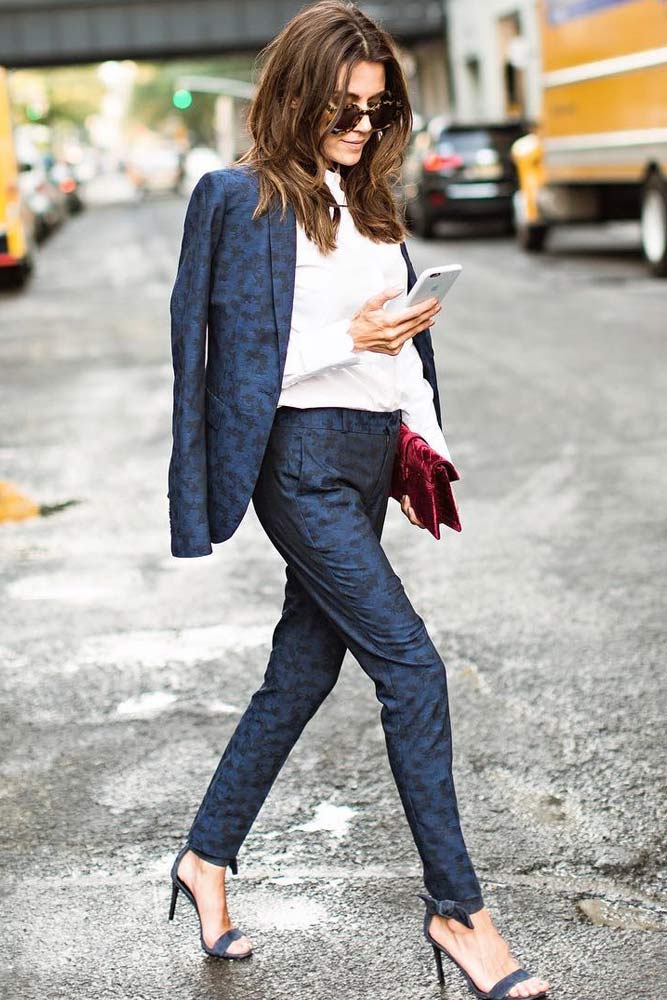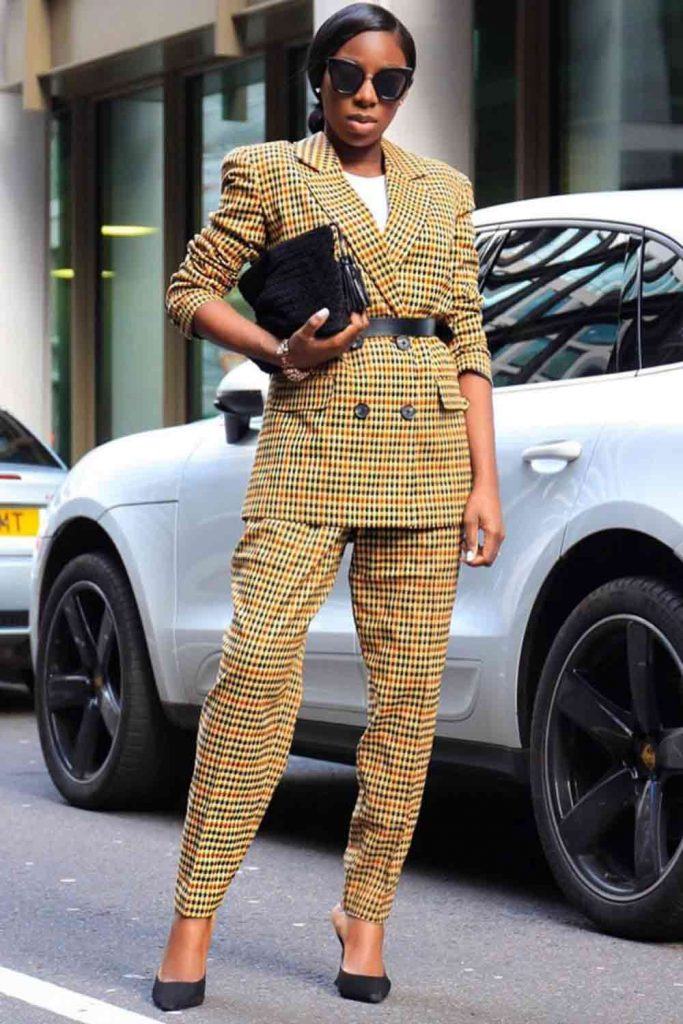 Credit: Instagram/thestylebungalow, Instagram/hellofashionblog, Instagram/amagodson_a
Different prints of a business attire with a black silk top is a practical yet stylish combination that won't leave modern fashionistas indifferent. Put on your favorite heels, grab your black bag, and you're ready for a nice productive day!
High Waisted Pants Outfits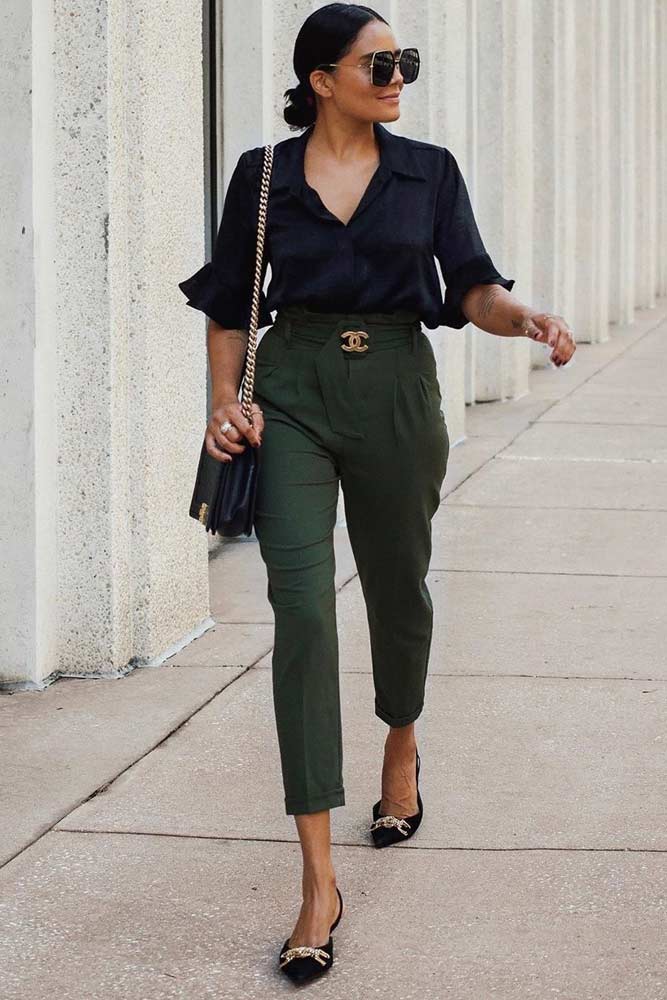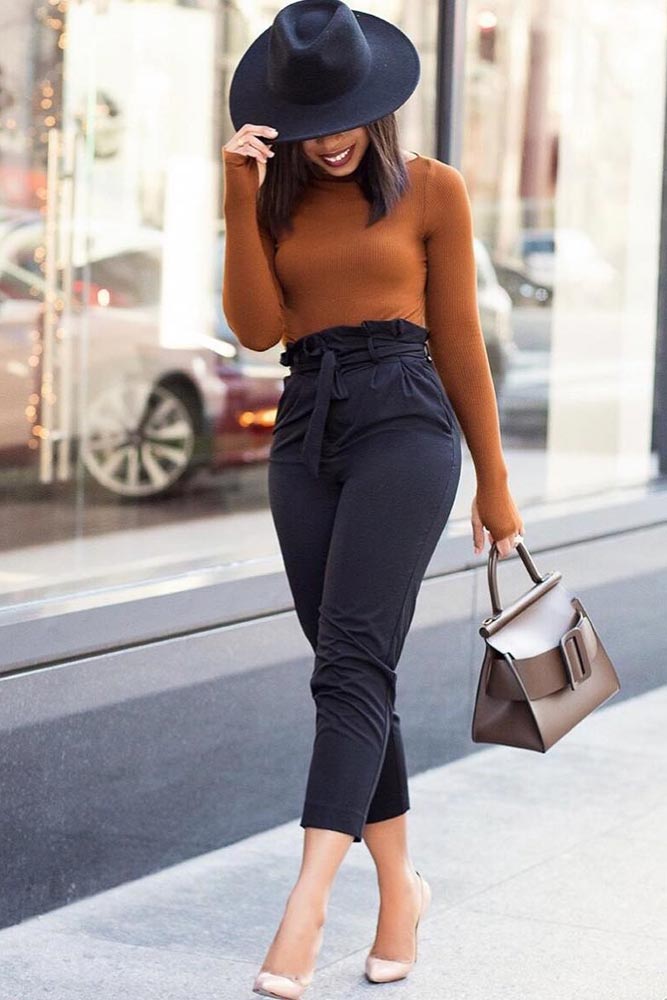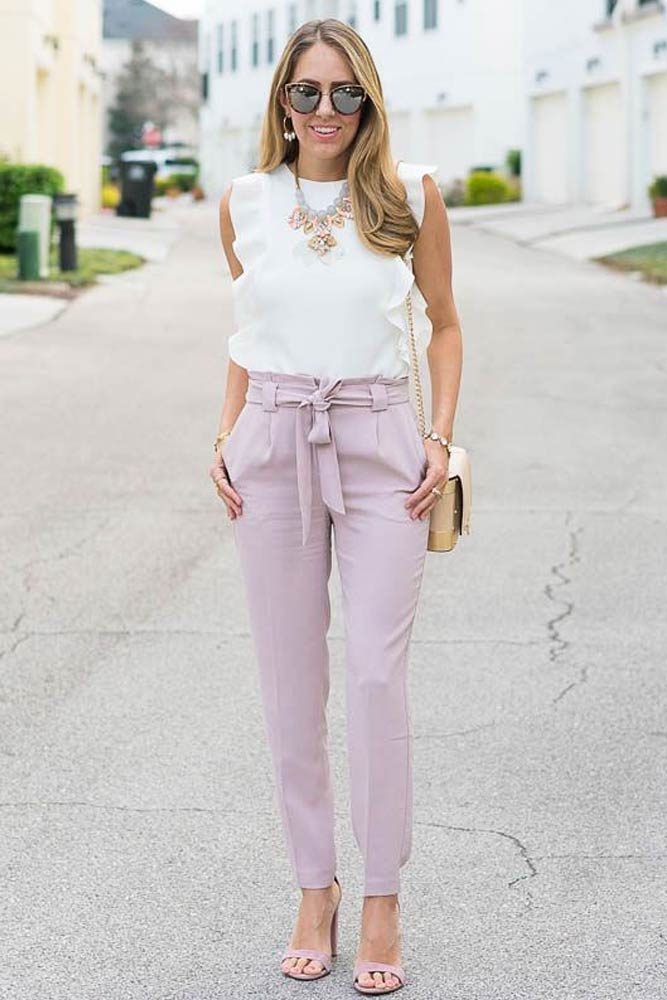 Credit: Instagram/alpa.rama, Instagram/jadorefashion, Instagram/jseverydayfashion
When you have an awesome waist and sexy hips, why not emphasize them with a high-waisted work combo? Such pants won't cling your body while enhancing your best parts. Besides, khaki shades are all the rage right now, and they go awesomely with black tops.
Outfit Ideas With Trousers
Palazzo Trousers With Jacket Outfit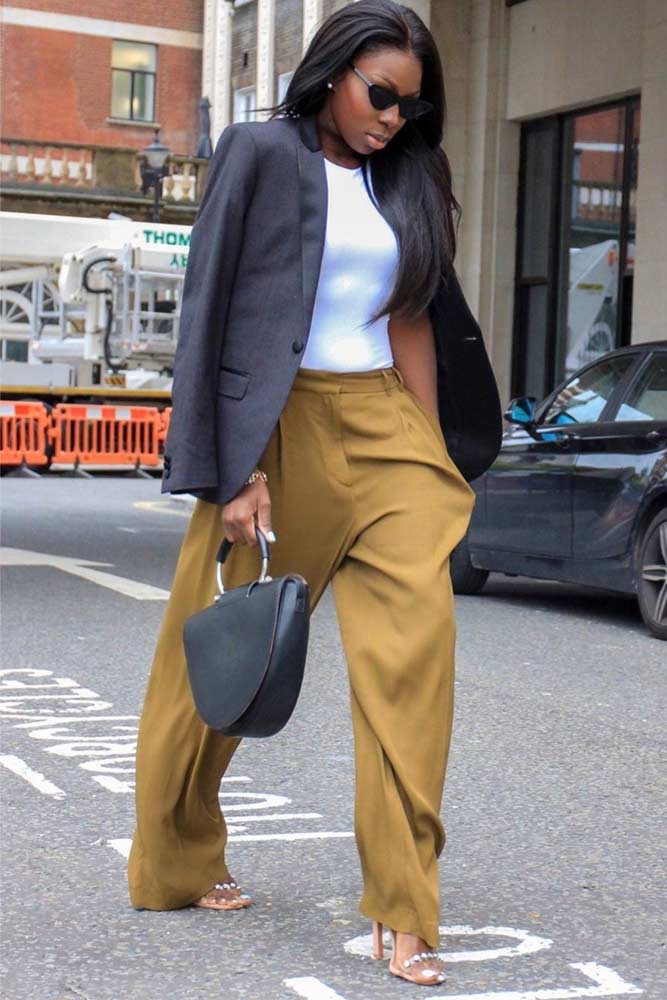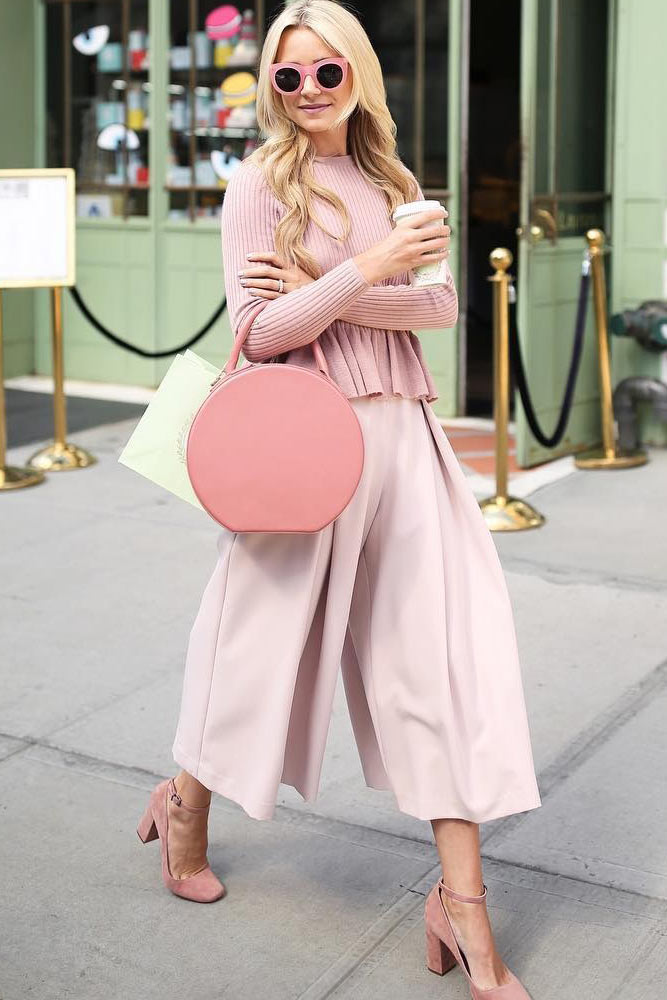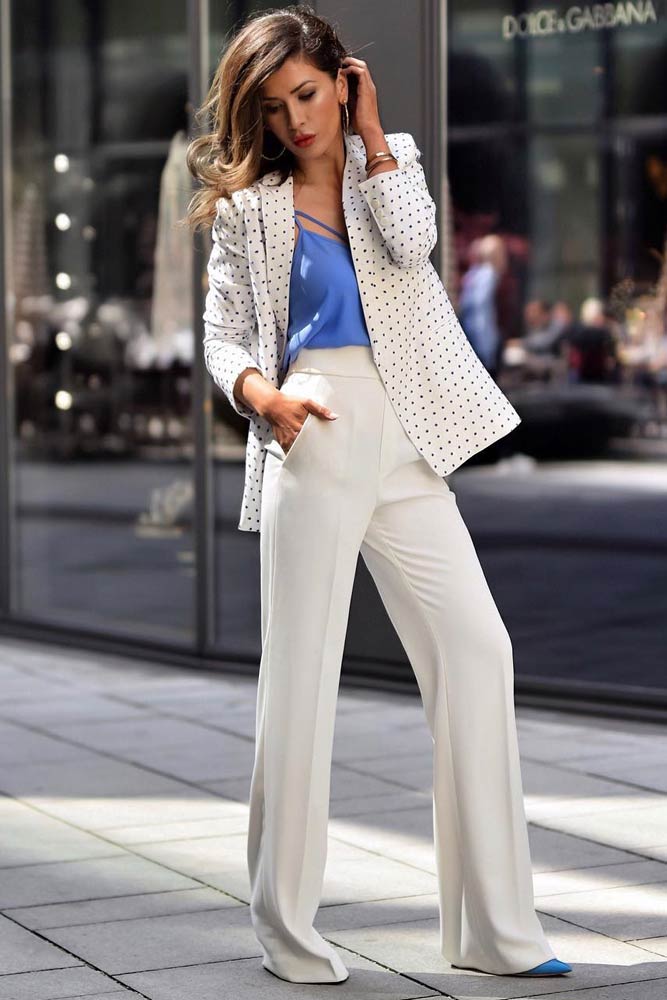 Credit: Instagram/amagodson_a, Instagram/blaireadiebee, Instagram/shortstoriesandskirts
If you don't need to wear a formal dress or suit, getting dressed for the work can be a reality test. But, don't fear, we're prepare for you stylish outfit ideas to answer the every day question "what should I wear for the office?"
Wide Leg Trousers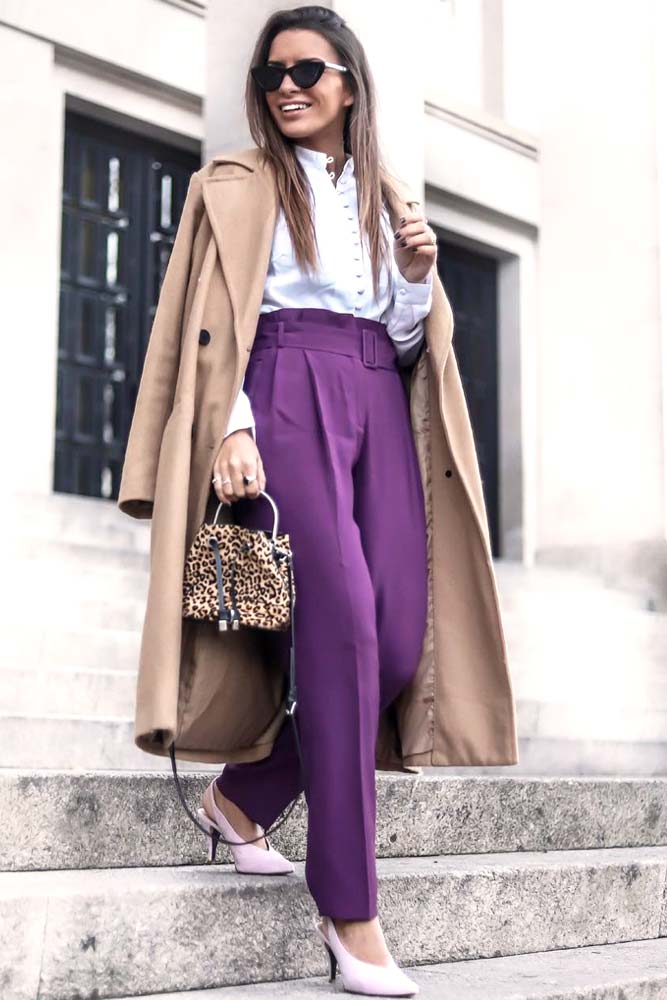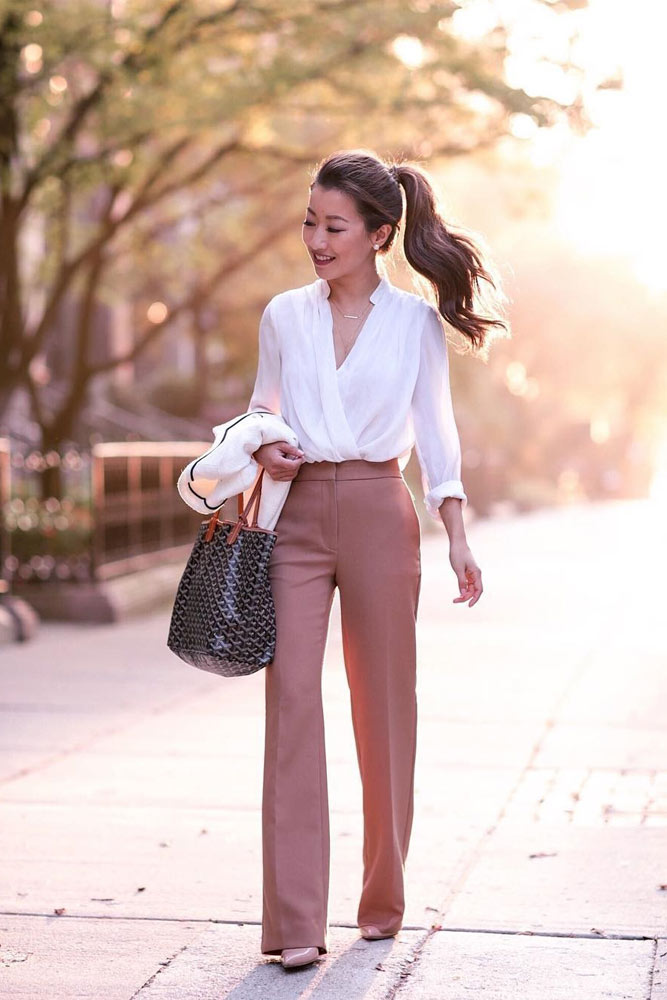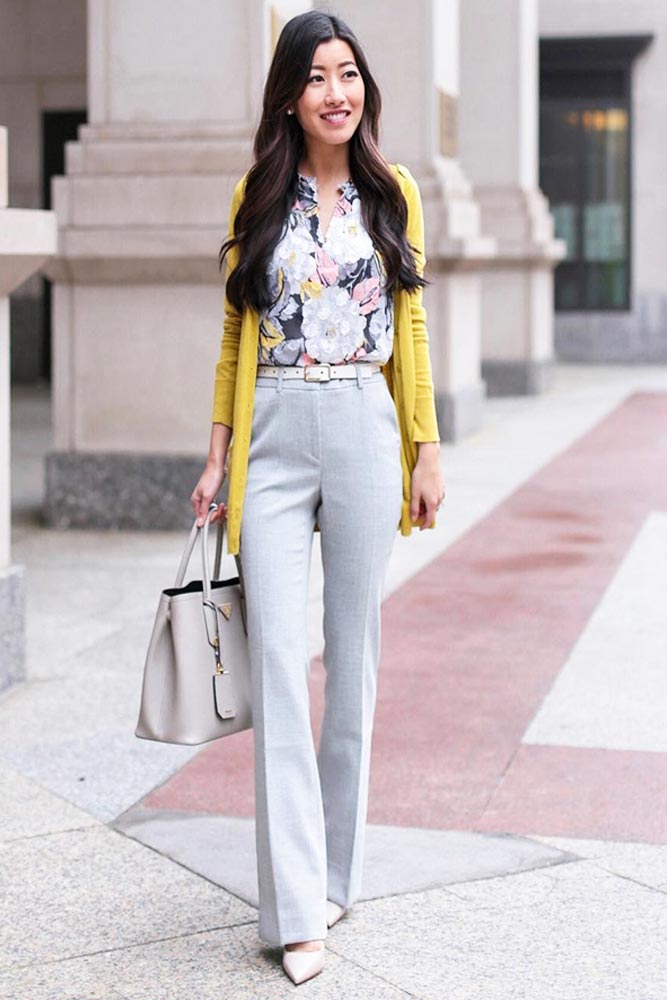 Credit: Instagram/joanavaz_, Instagram/extrapetite, Instagram/jeanwang
Flare Pants For Work Outfits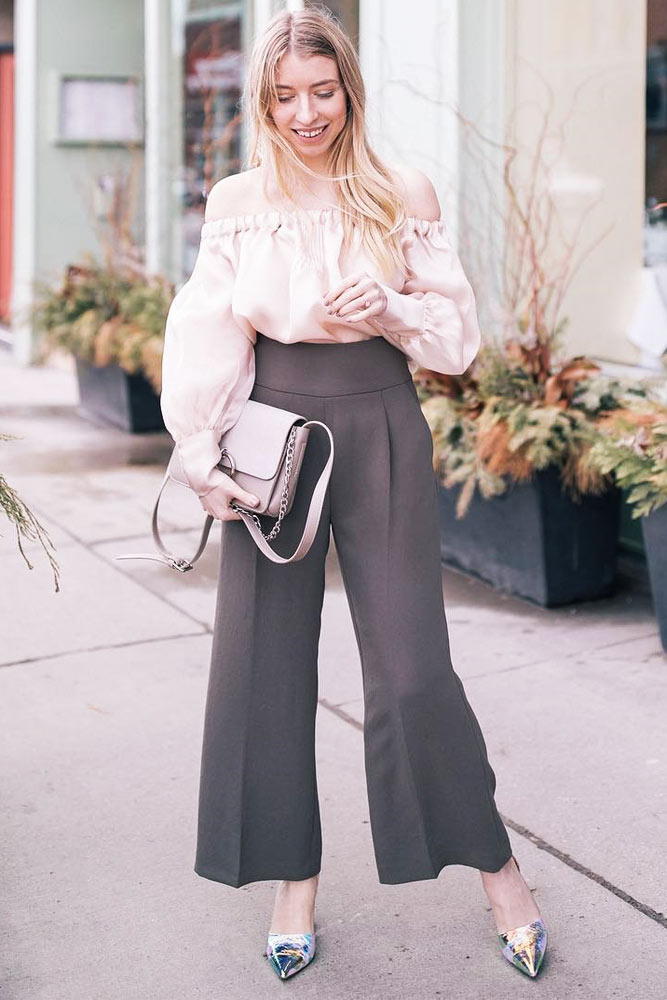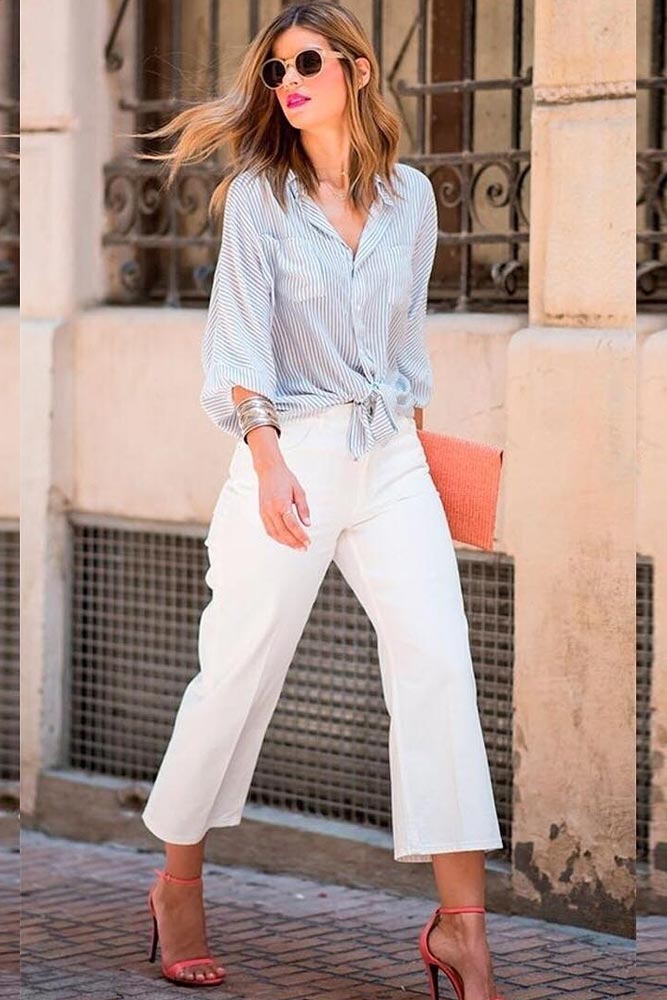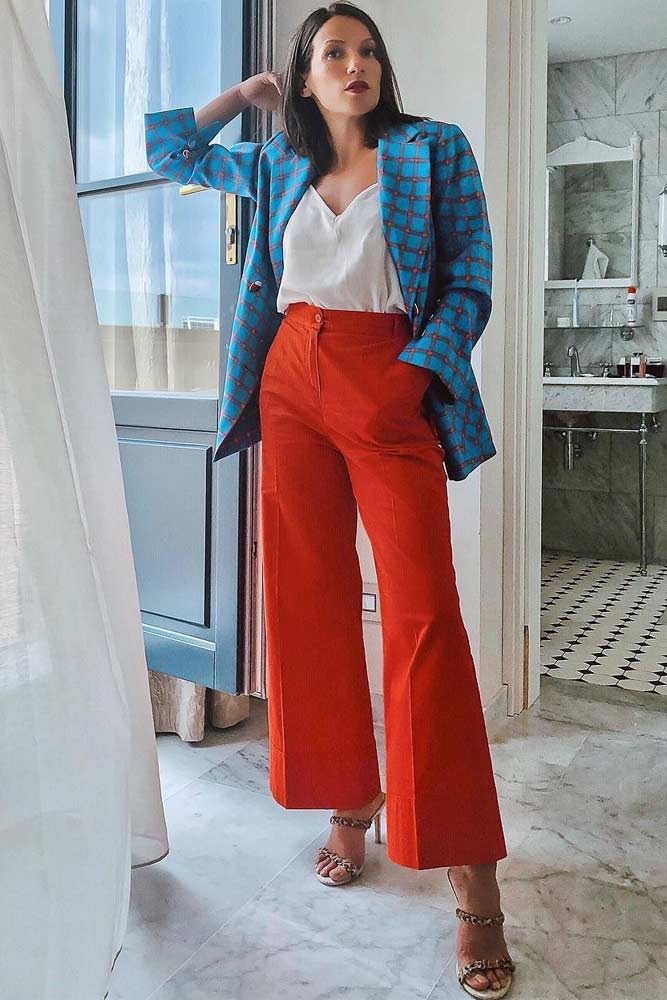 Credit: Instagram/theblondielocks, Instagram/natstanichi, Instagram/nena_kay_
Straight And Skinny Trousers Outfit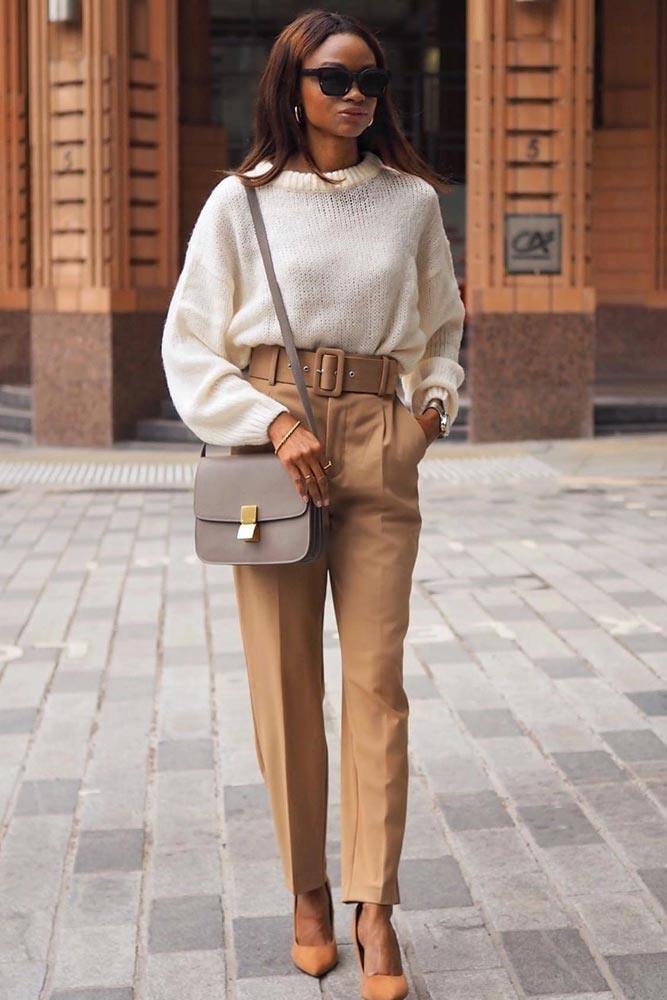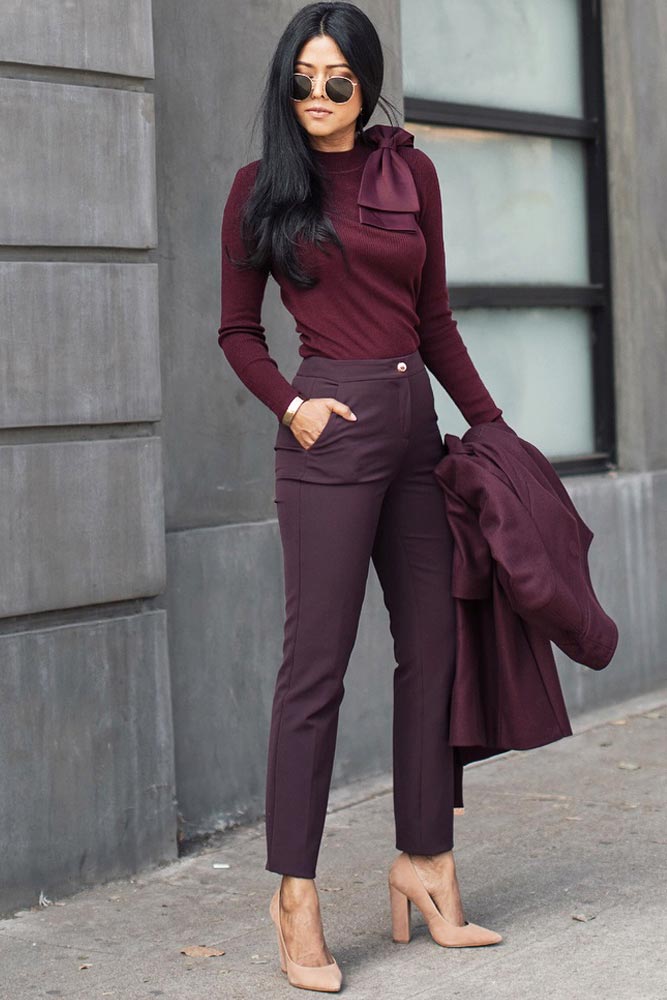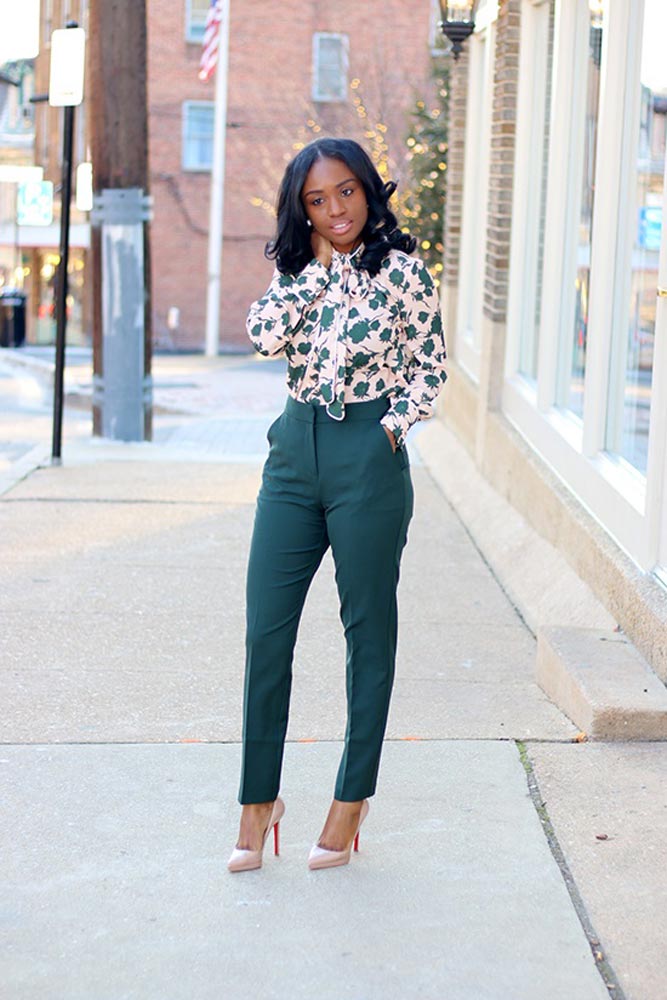 Credit: Instagram/symphonyofsilk, Instagram/jseverydayfashion, Instagram/prissysavvy
Cropped Trousers Outfits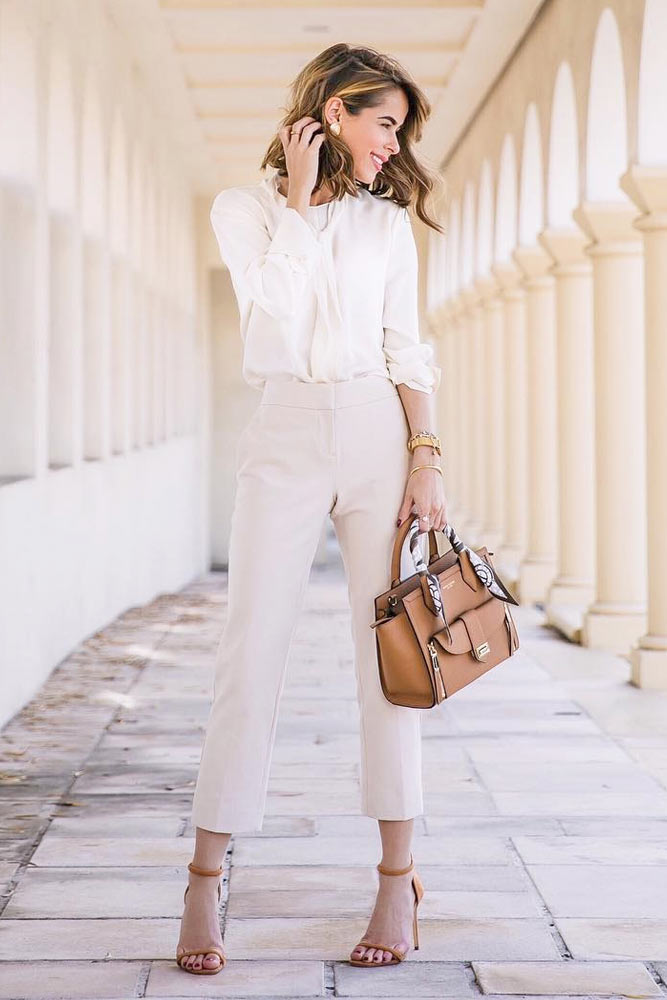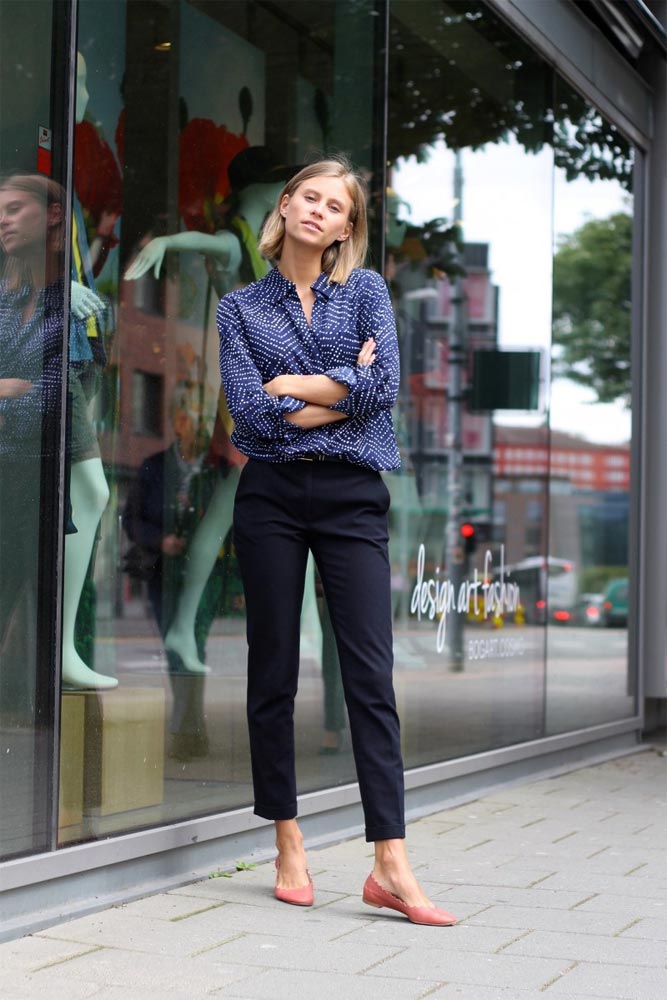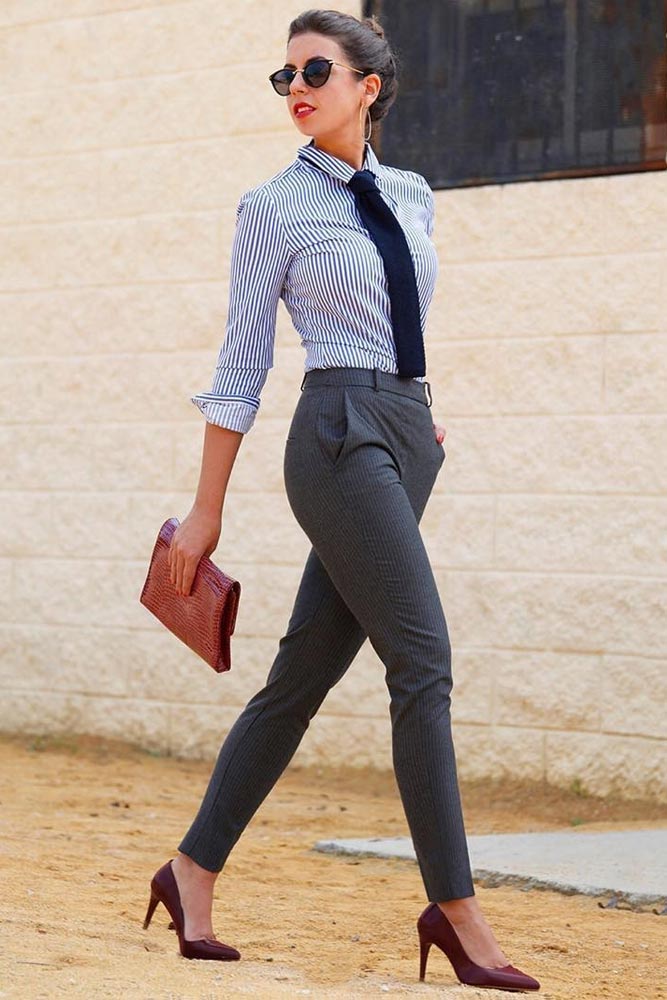 Credit: Instagram/s4de_u, Instagram/tineandreaa, Instagram/1sillaparamibolso
Printed Cropped Trousers Outfits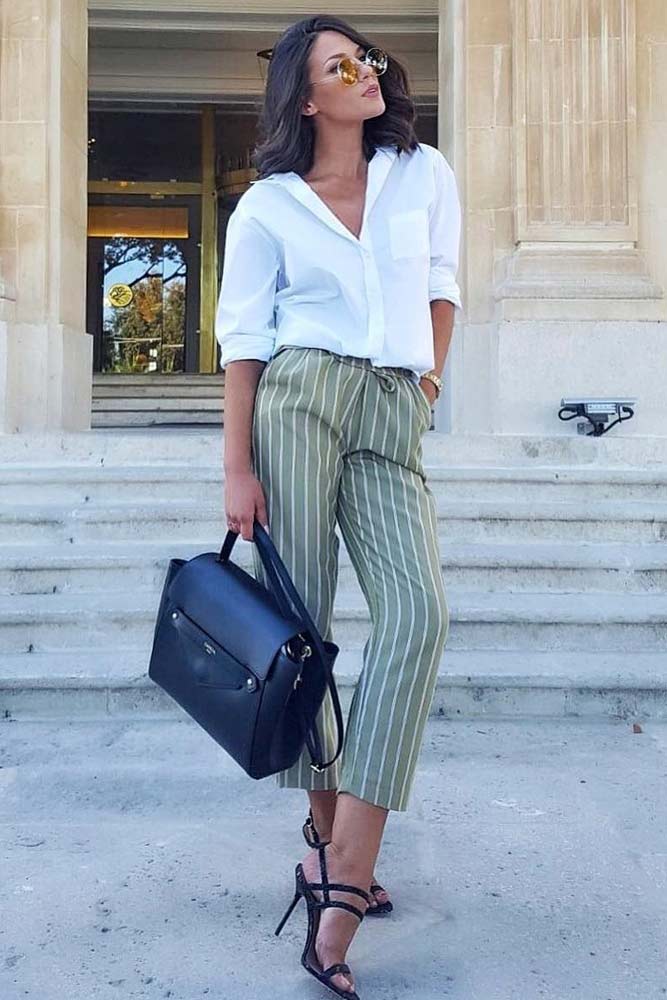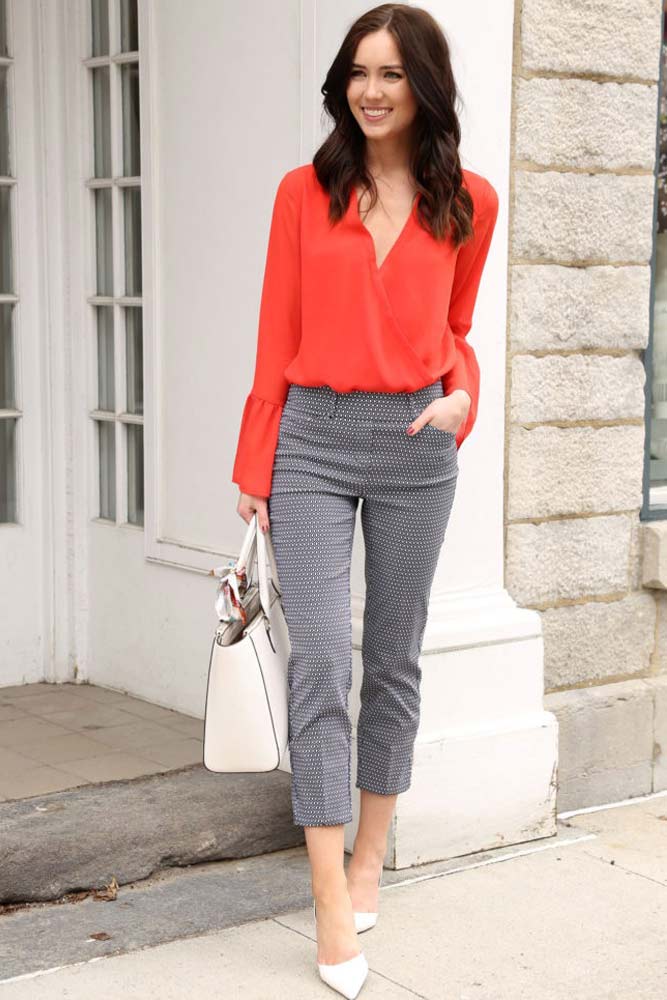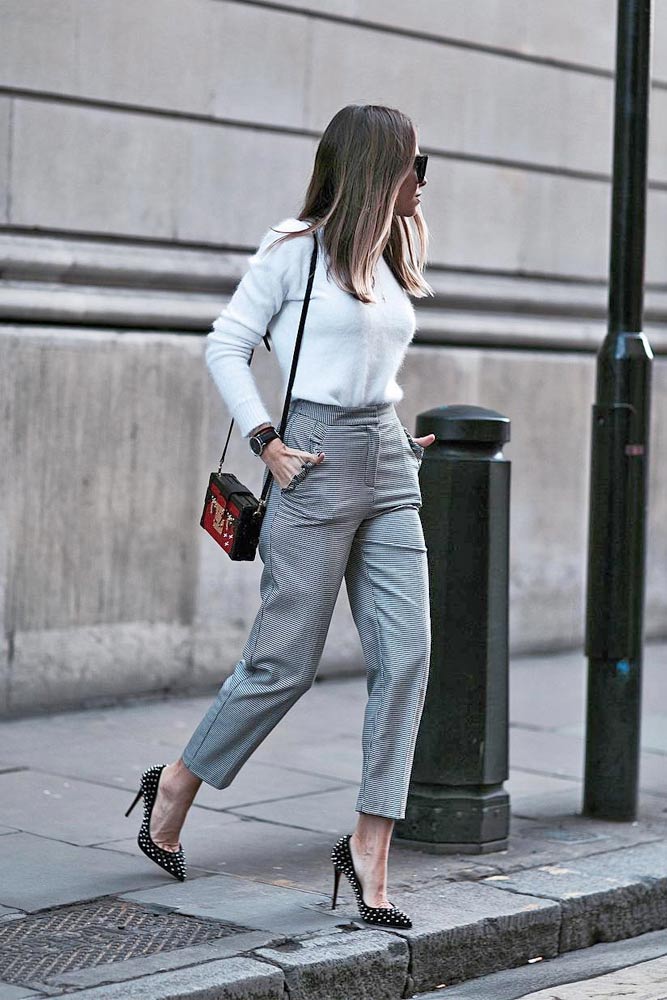 Credit: Instagram/nena_kay_, Instagram/mariesbazaar, Instagram/martacarriedo
Black Classy Trousers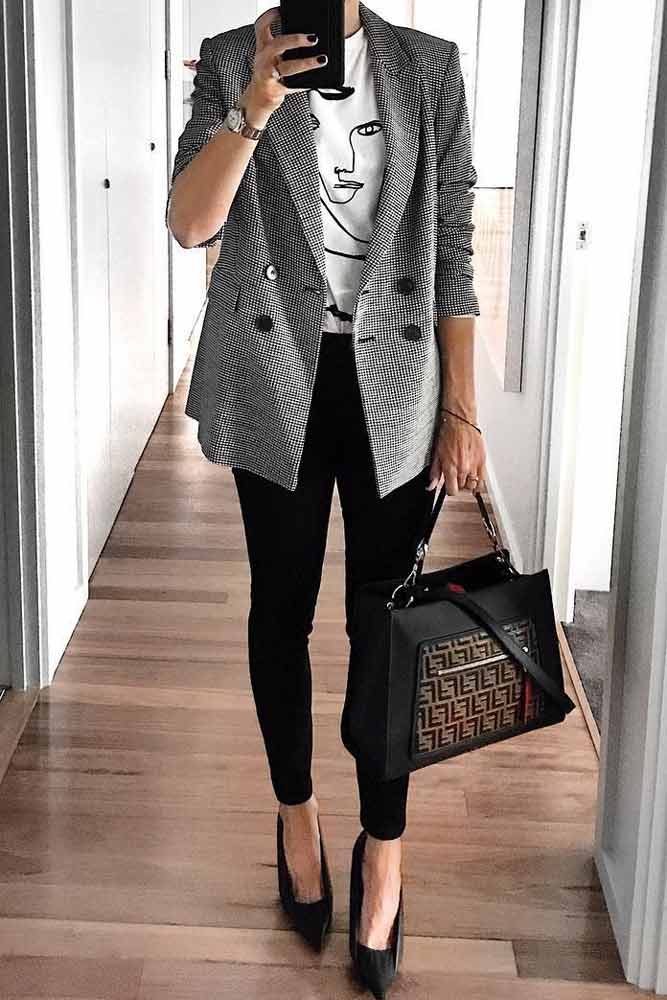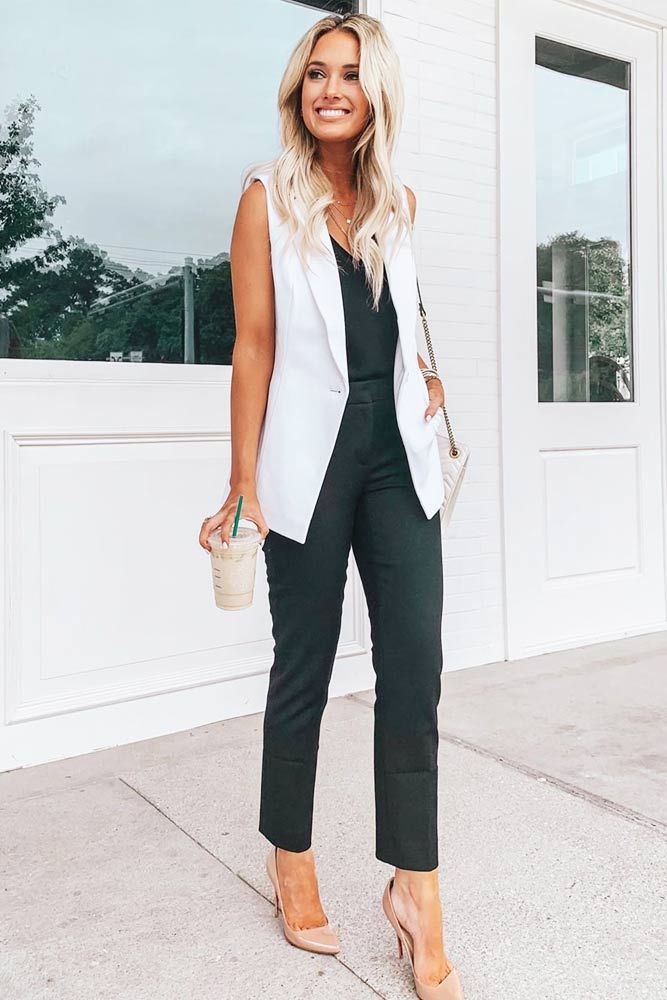 Credit: Instagram/jessannkirby, Instagram/style_by_aggie, Instagram/champagneandchanel
One of the most essential accessories to wear to work is a bucket bag – very practical. Other women would prefer to pick a clutch bag, which is also acceptable this season.
Skirts Outfits
Perfect Work Outfits With Printed Skirts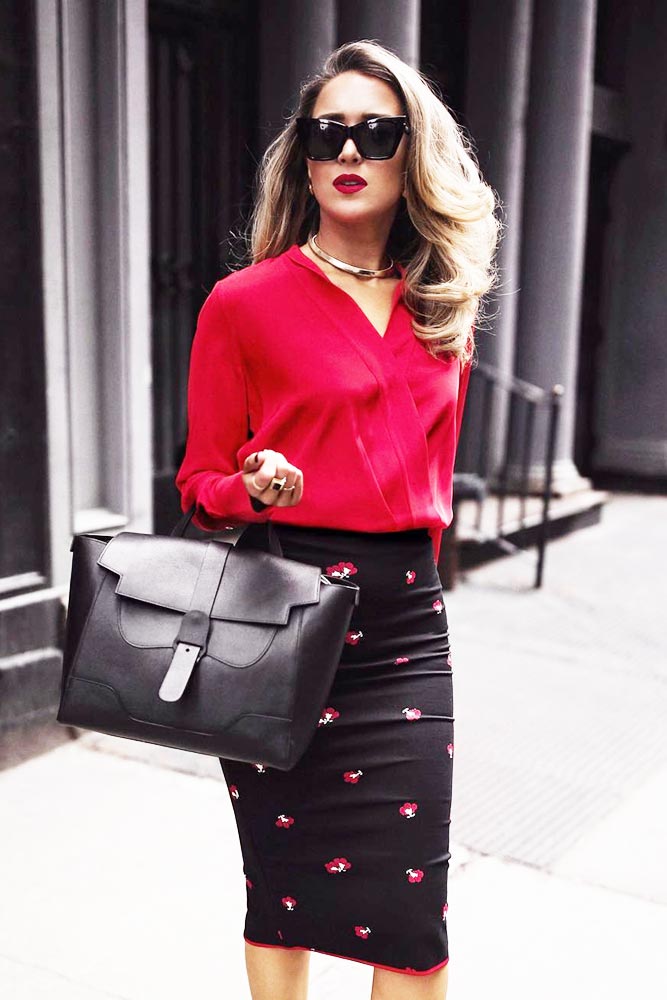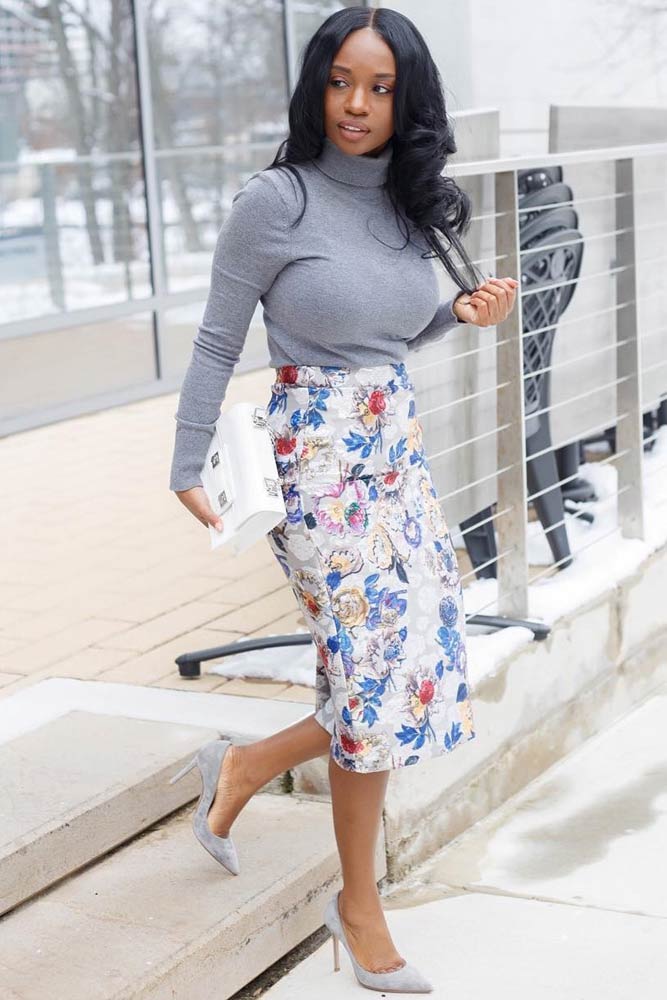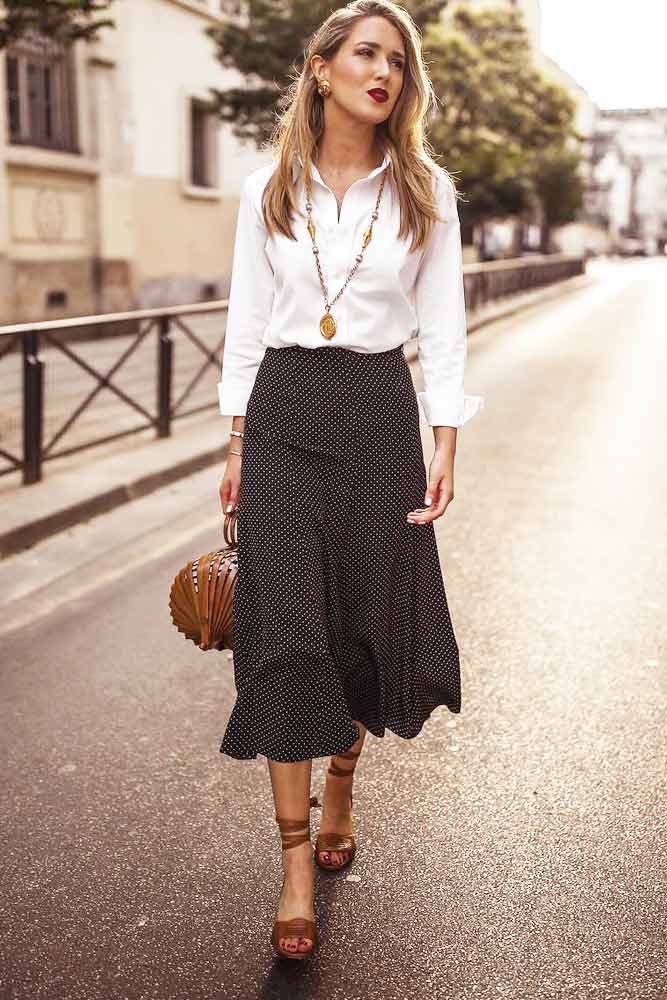 Credit: Instagram/maryorton, Instagram/prissysavvy, Instagram/maryorton
Thus, your outfit will never seem boring. As for a statement item, it can be shoes, a scarf, jewelry, lips, glasses, bag, nails, or a watch. Remember that even classic designs can pop./p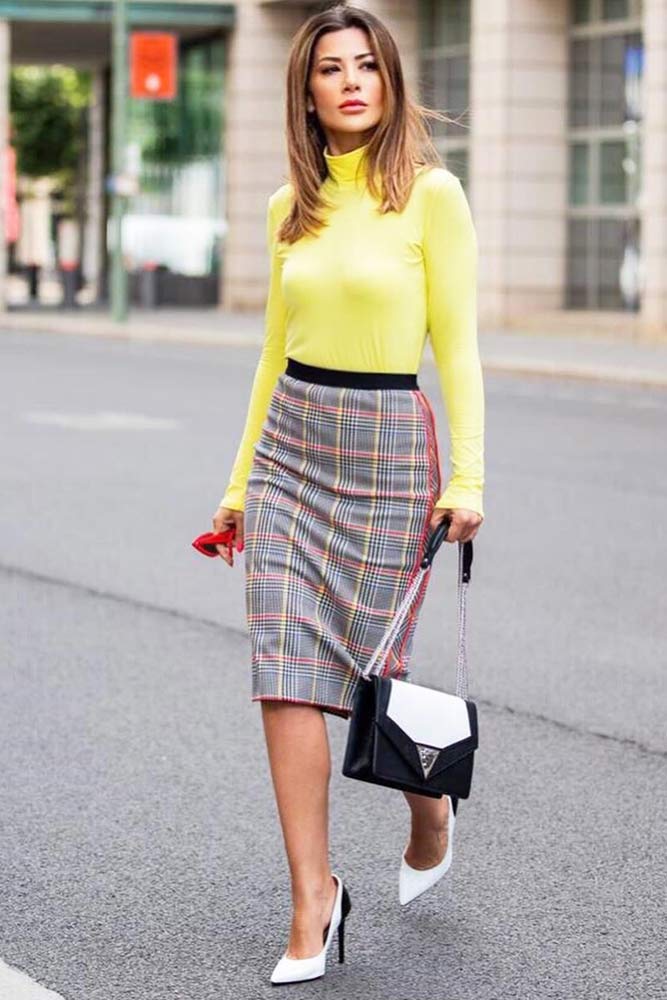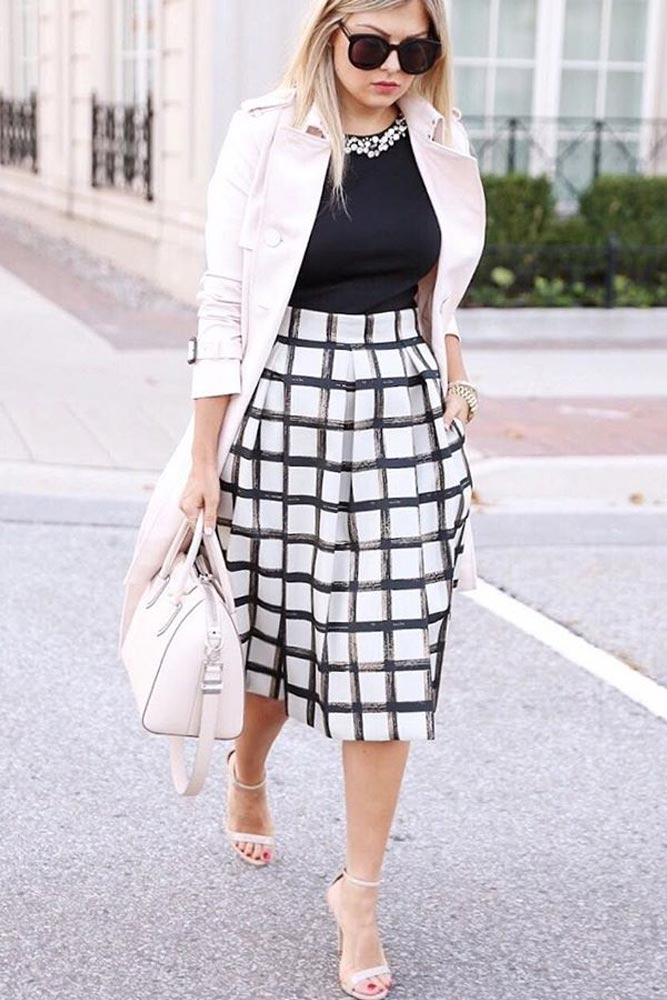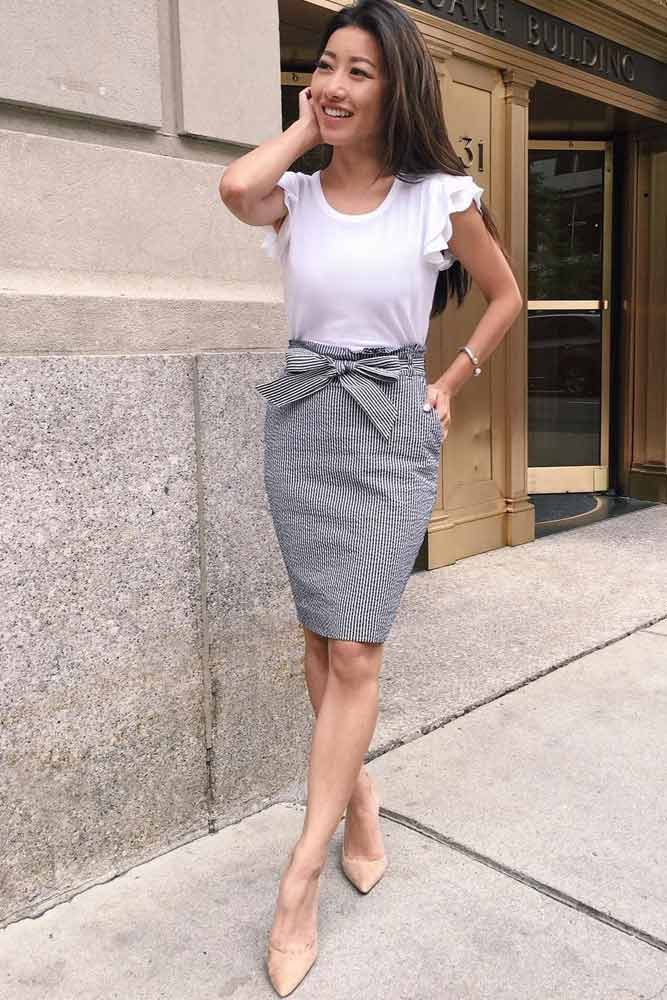 Credit: Instagram/shortstoriesandskirts, Instagram/krystin_lee, Instagram/jeanwang
In general, when shopping for office spring outfits, it is better to stock up on not only airy, but also warmer items of clothes. Spring weather is unpredictable, so get ready!
Work Outfits With Monochromatic Skirts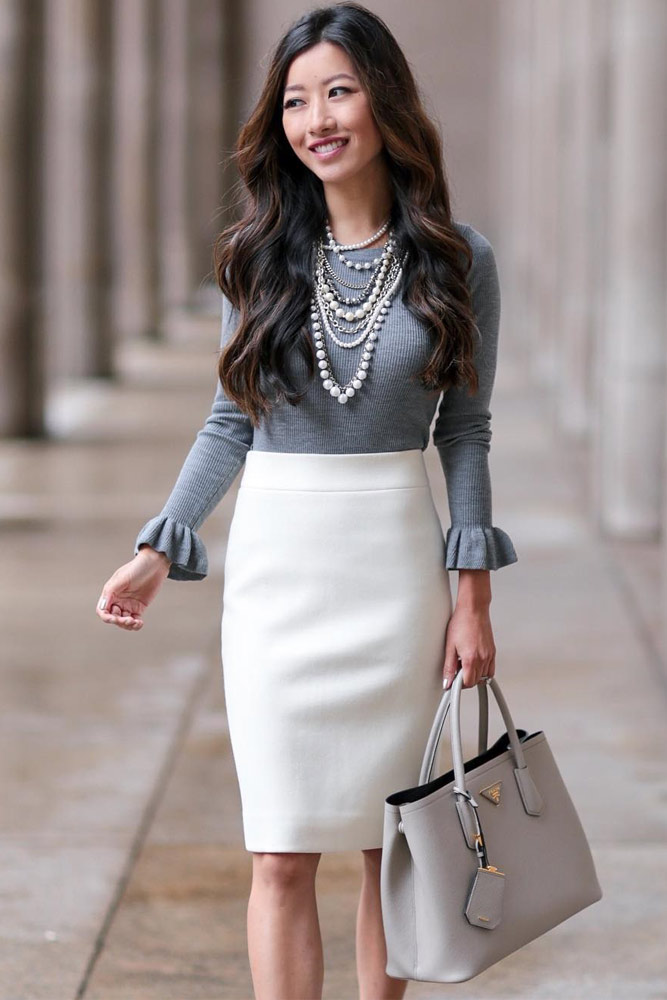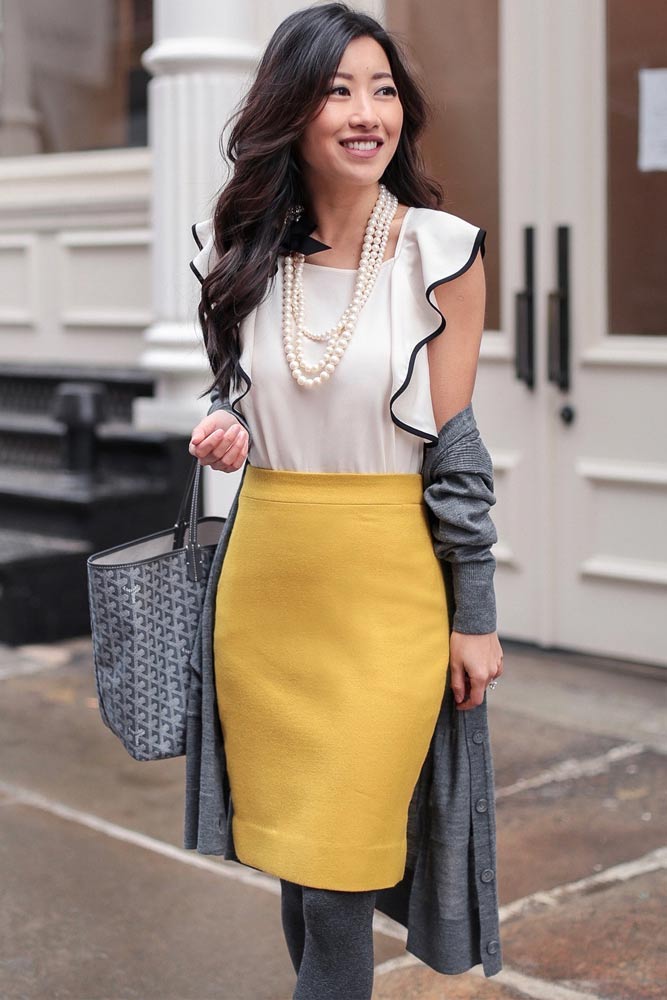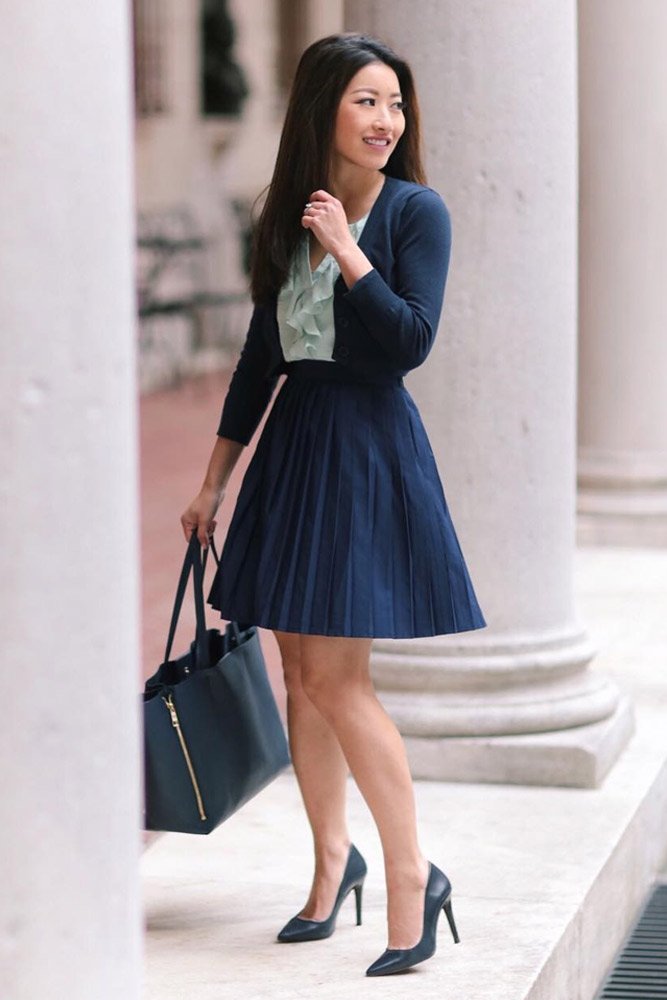 Credit: Instagram/jeanwang
That means that besides picking some light skirts, dresses and blouses made of chiffon, cotton, and flax, you should also have a pants suit and some warm jacket just in case.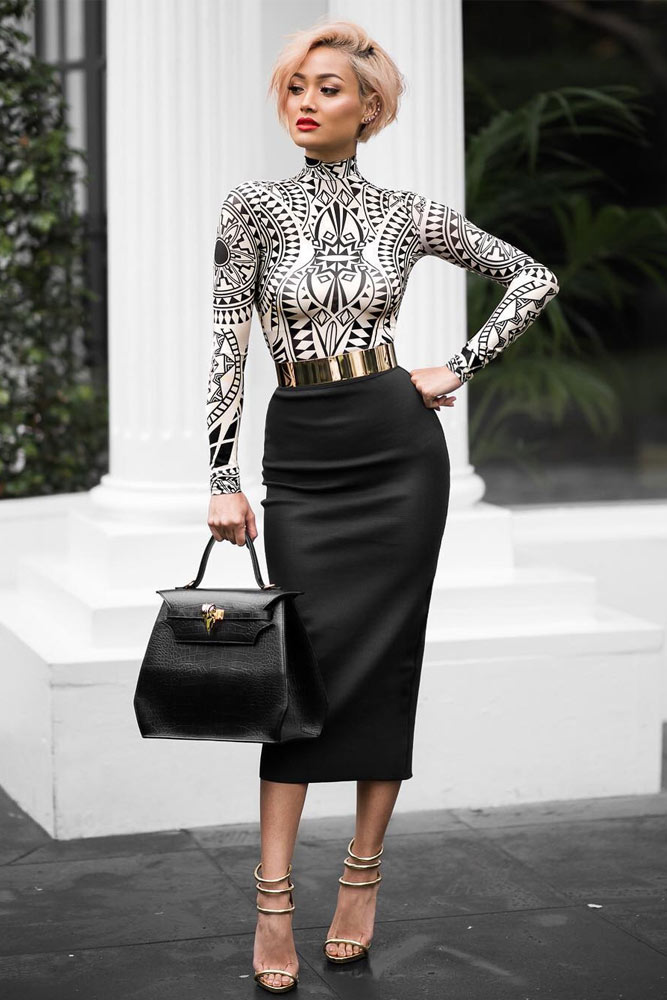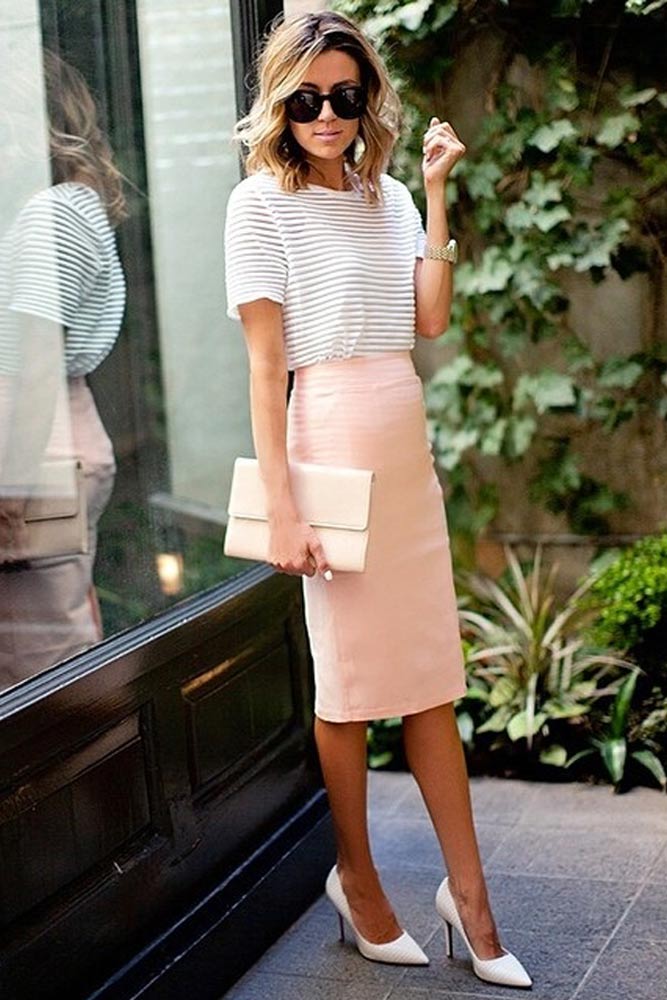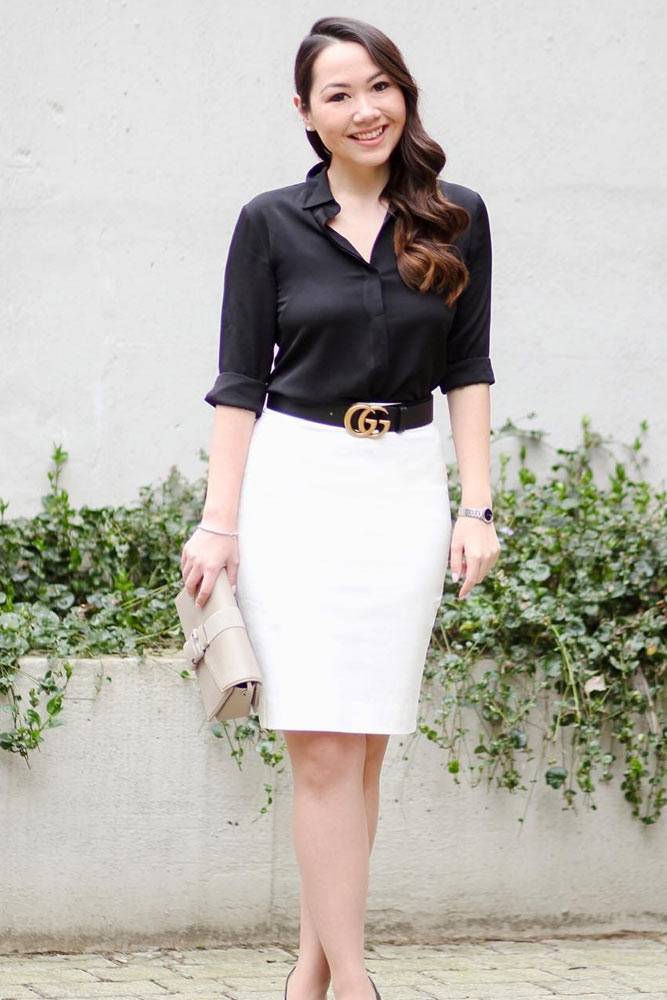 Credit: Instagram/micahgianneli, Instagram/hellofashionblog, Instagram/chase_amie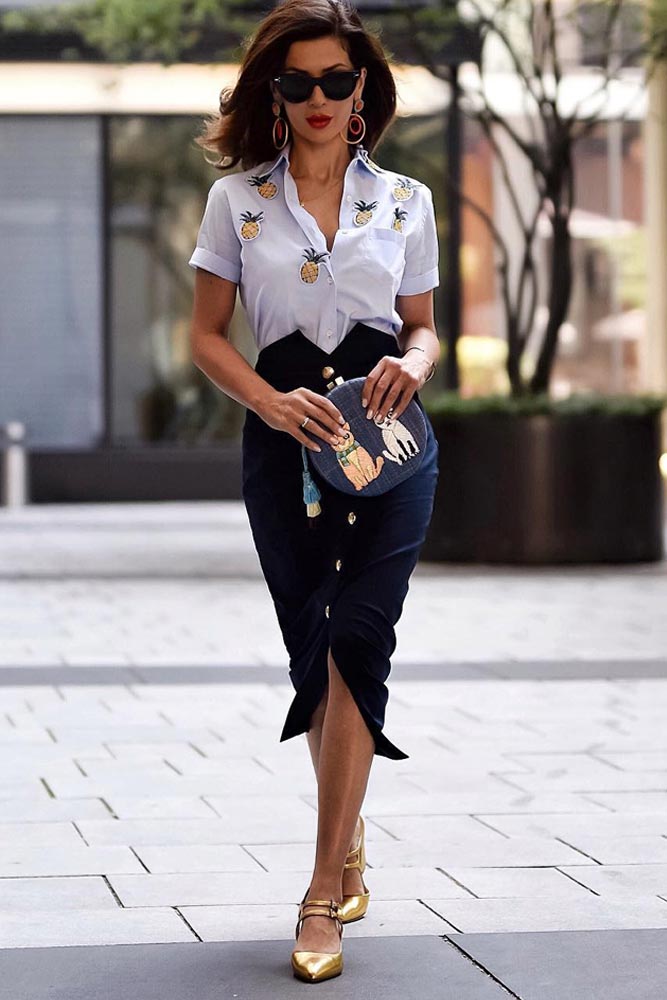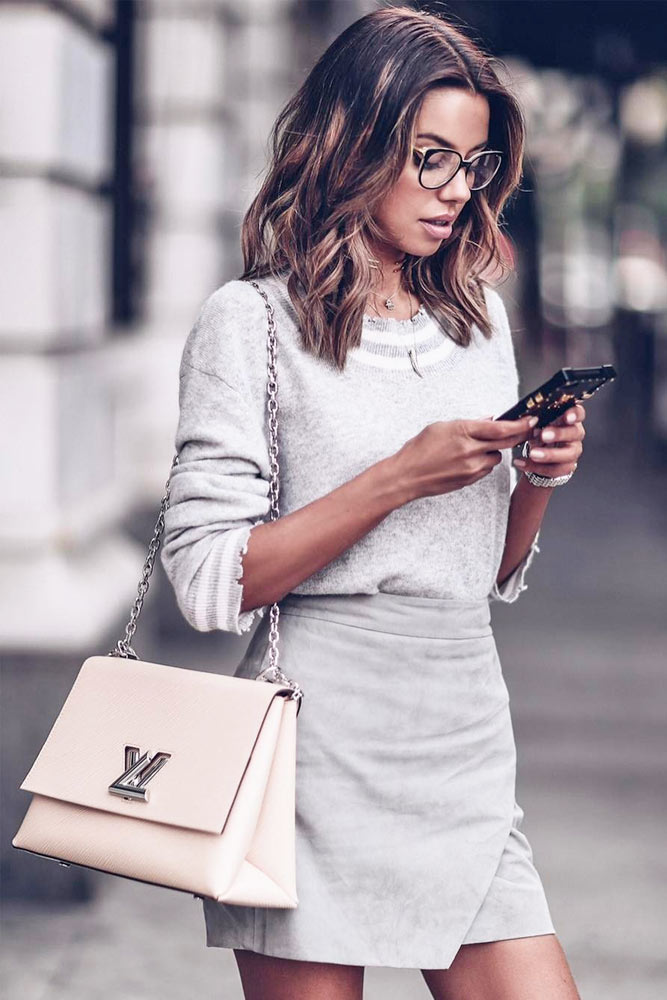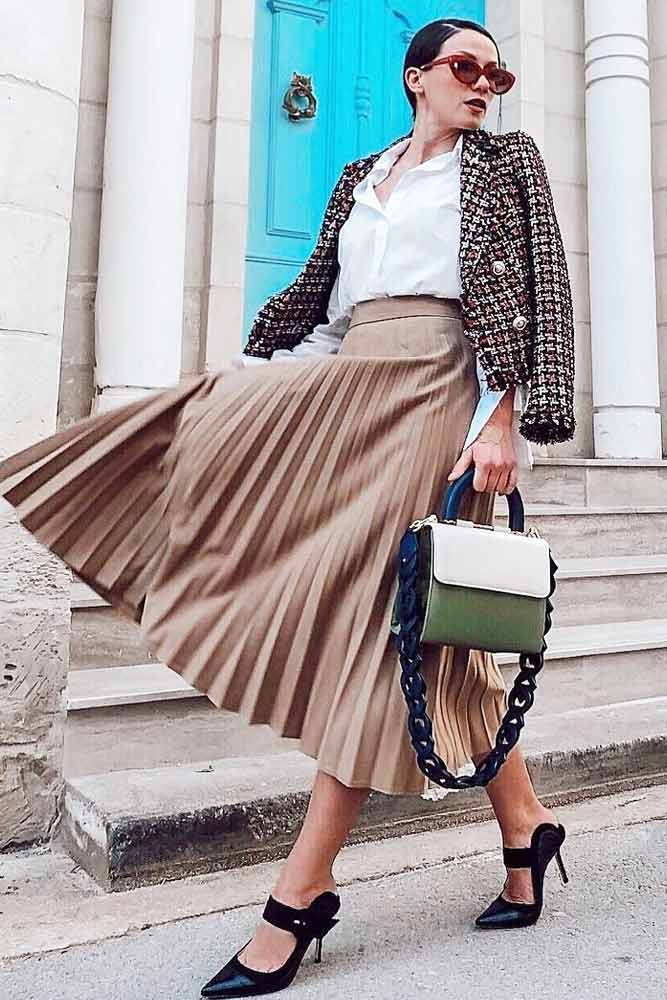 Credit: Instagram/shortstoriesandskirts, Instagram/vivaluxuryblog, Instagram/nena_kay_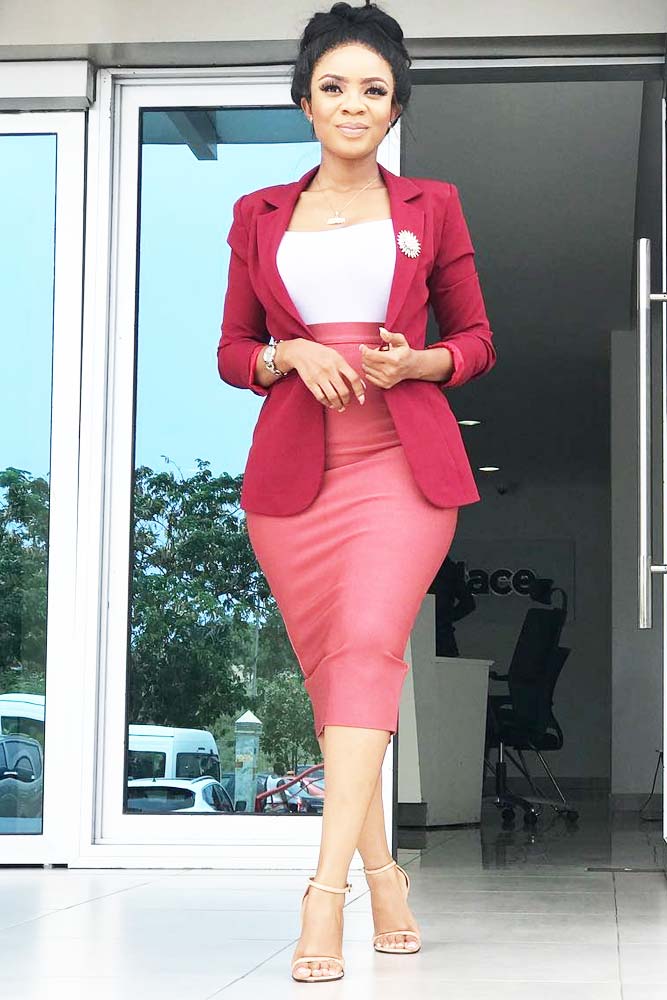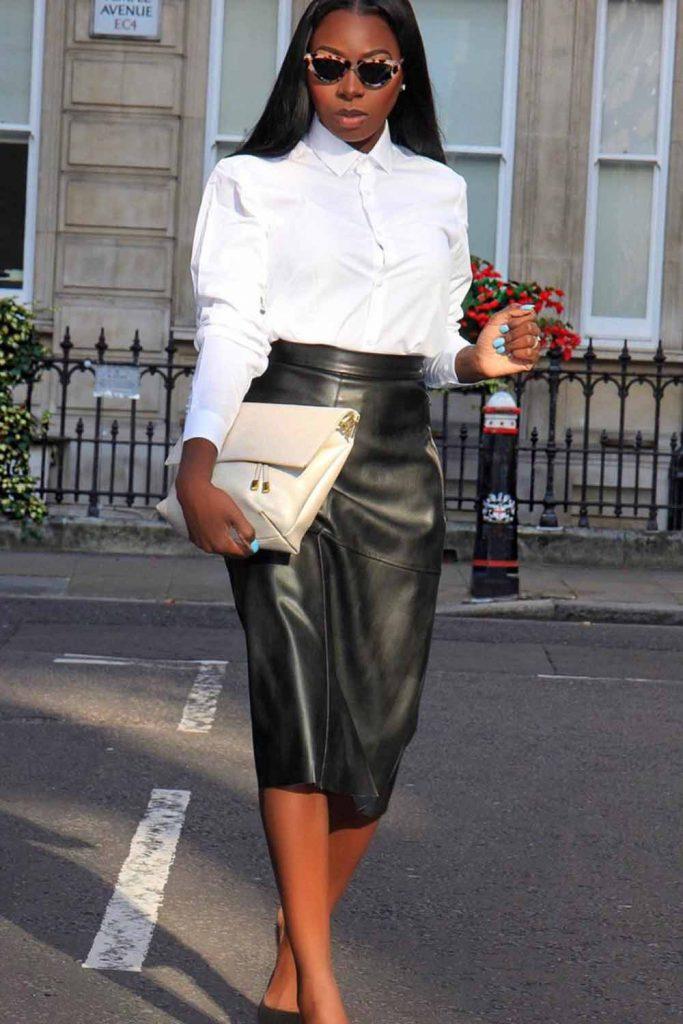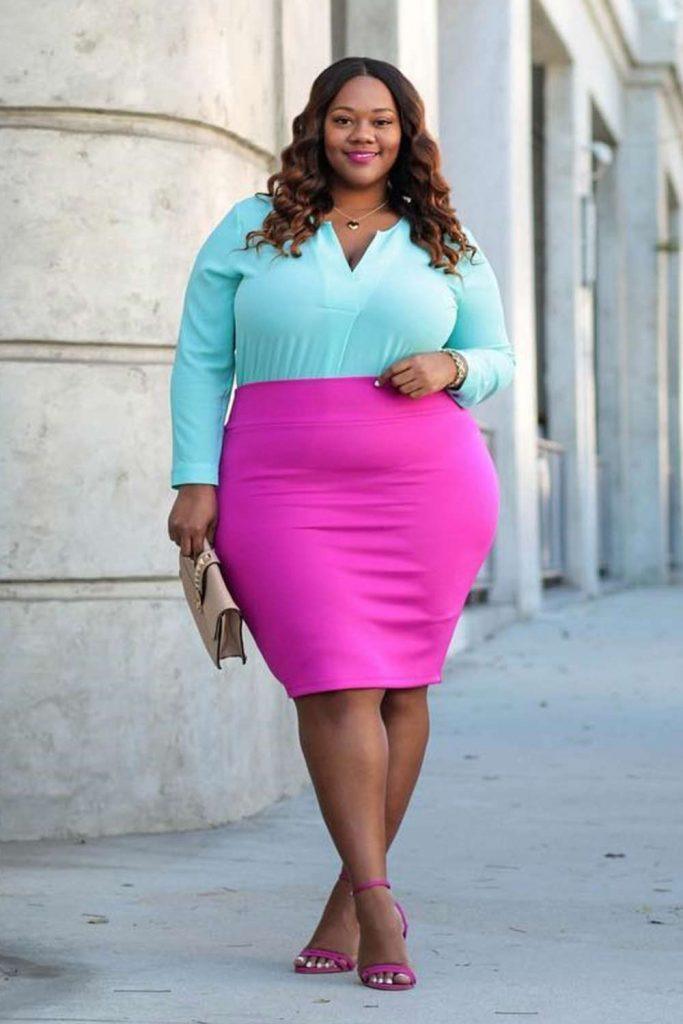 Credit: Instagram/serwaa55, Instagram/amagodson_a, Instagram/mskristine
Dresses Outfit Ideas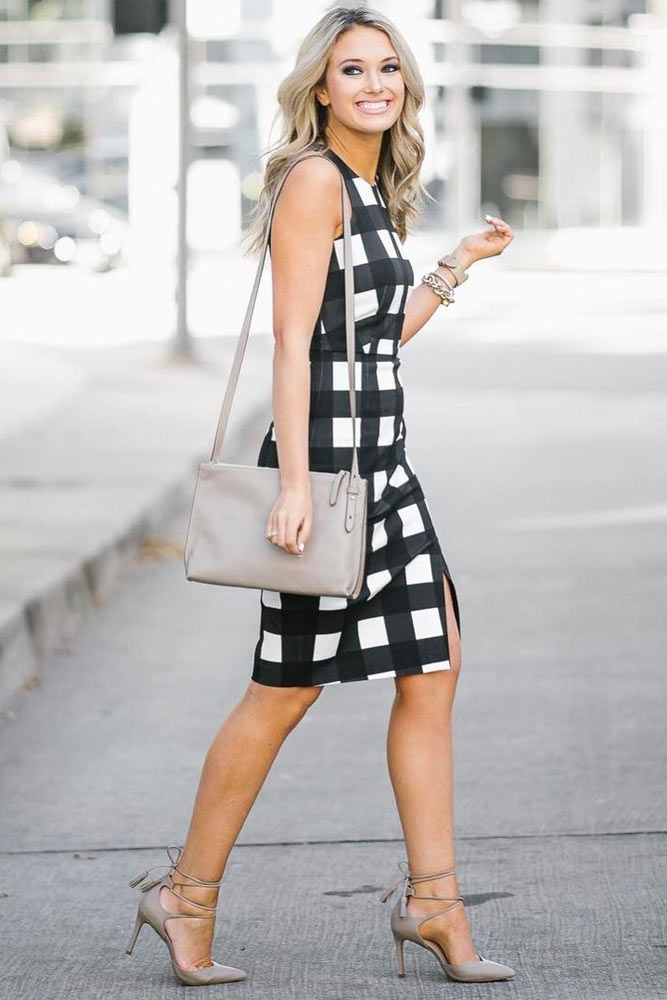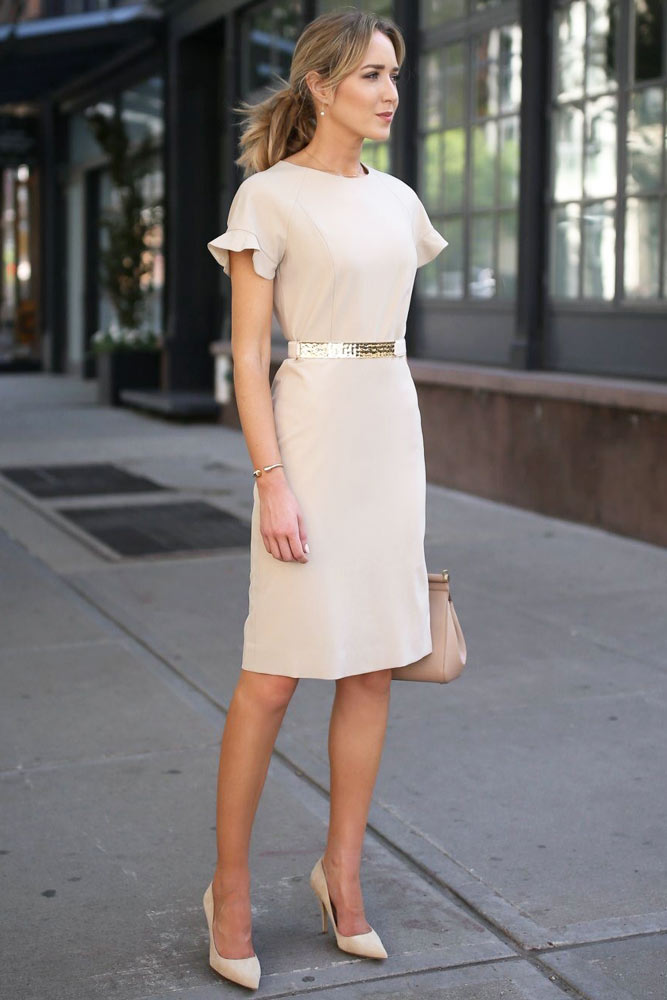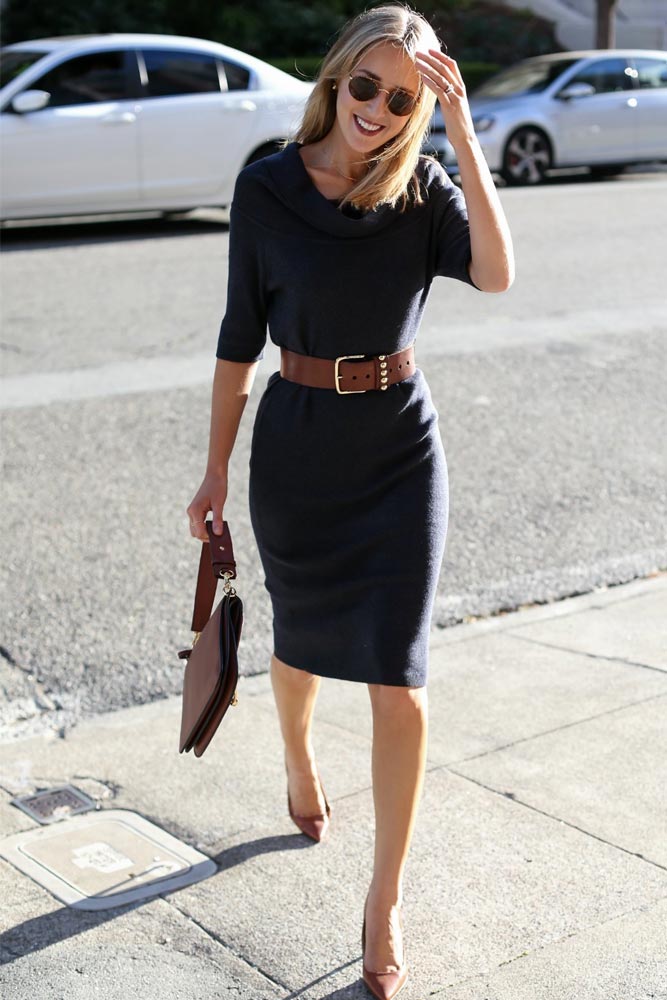 Credit: Instagram/champagneandchanel, Instagram/maryorton, Instagram/maryorton
Even if the dress code in your office is strict, it doesn't mean that there is no possibility to spice up your outfits. Always wear a statement item in a more eye-catching color.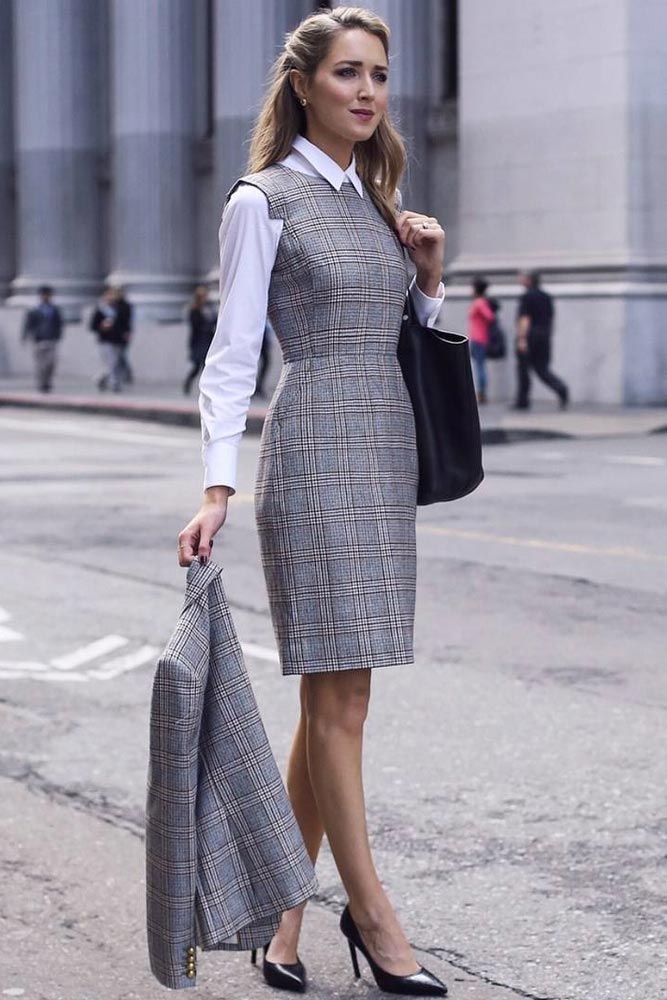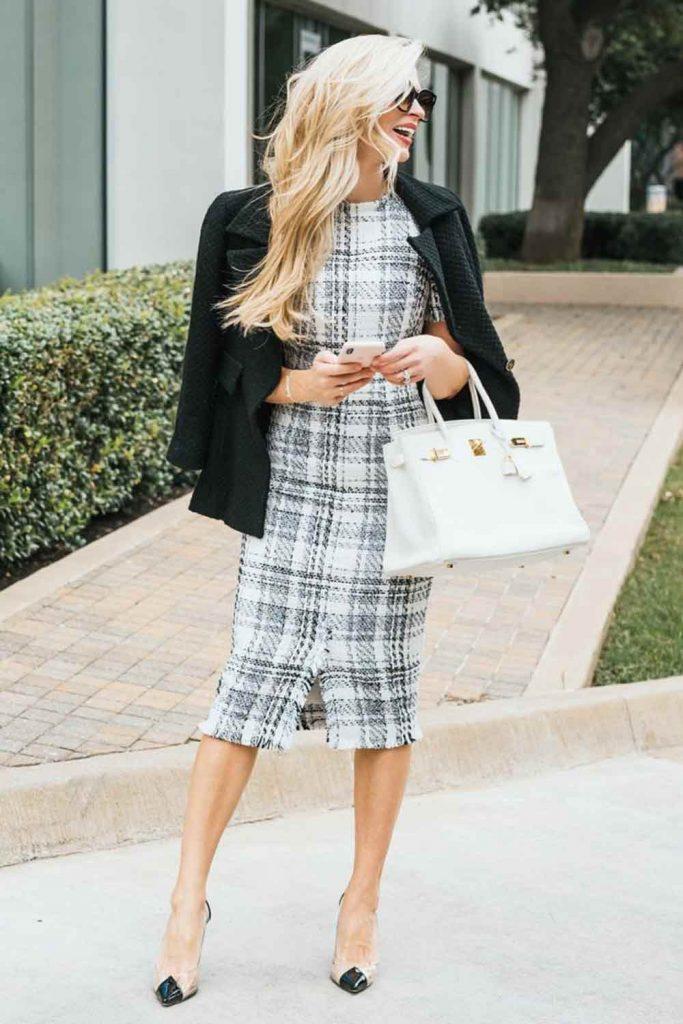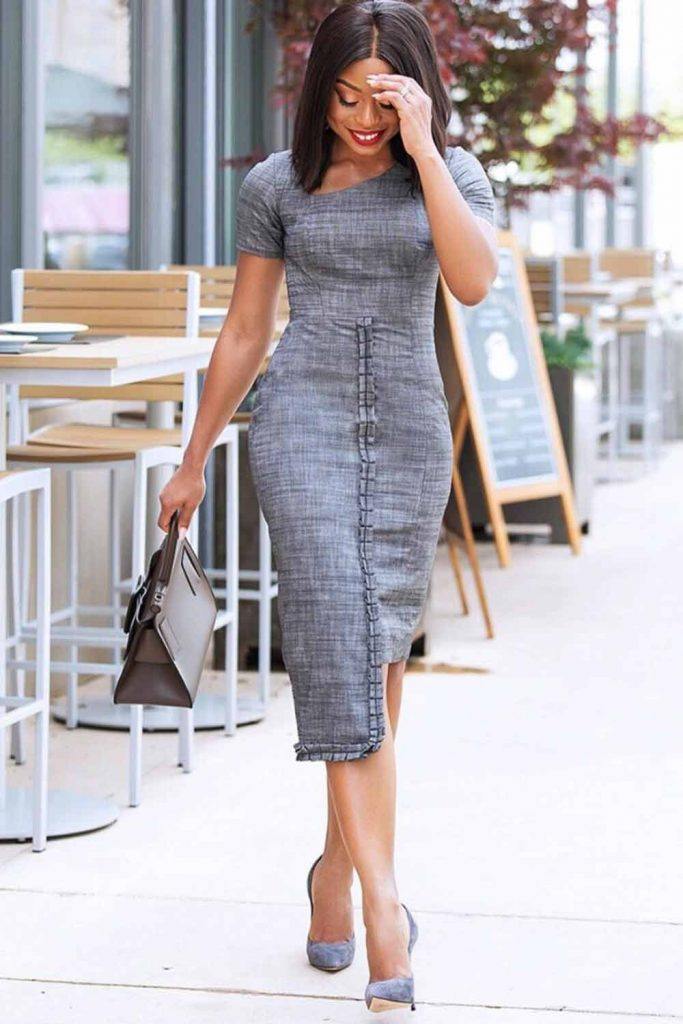 Credit: Instagram/maryorton, Instagram/jamieobanion, Instagram/jadorefashion
These are inspirational looks that combine elegance and style. You will definitely turn heads if you wear a similar outfit!
Outfit Ideas With Jeans And Leggings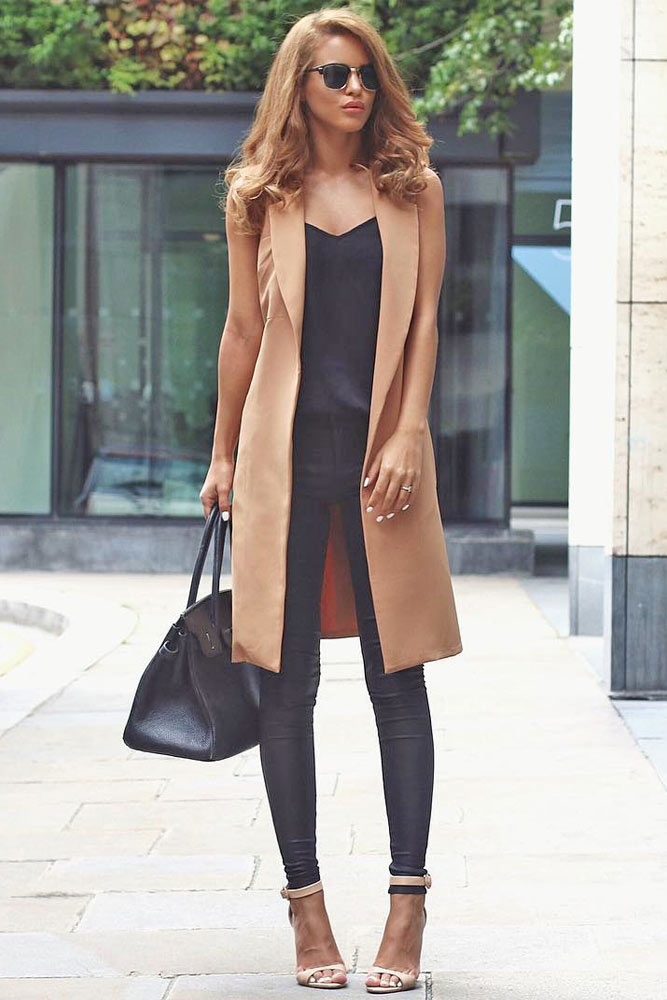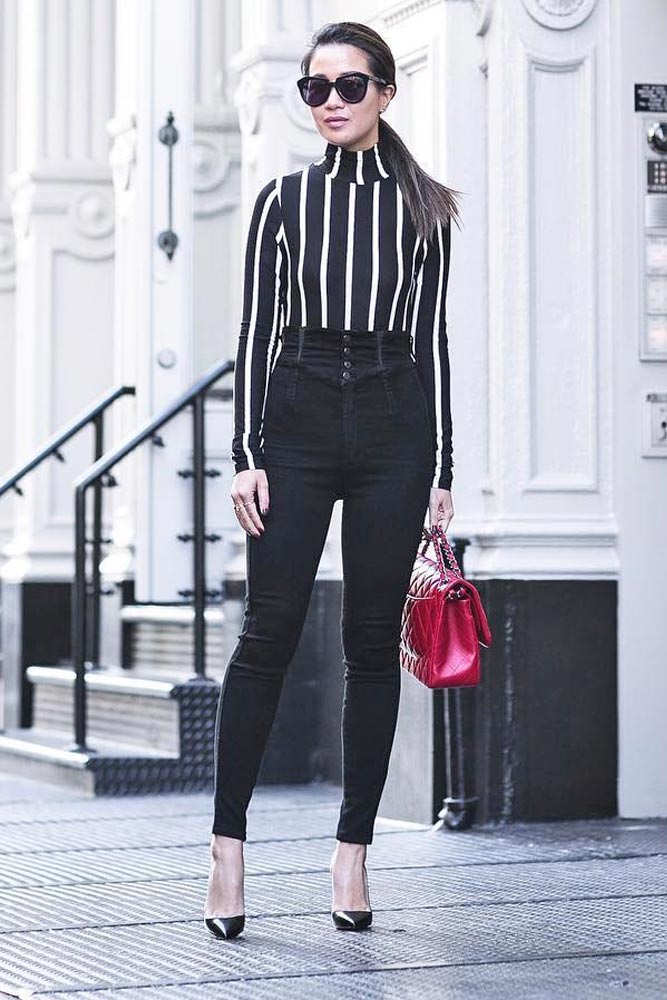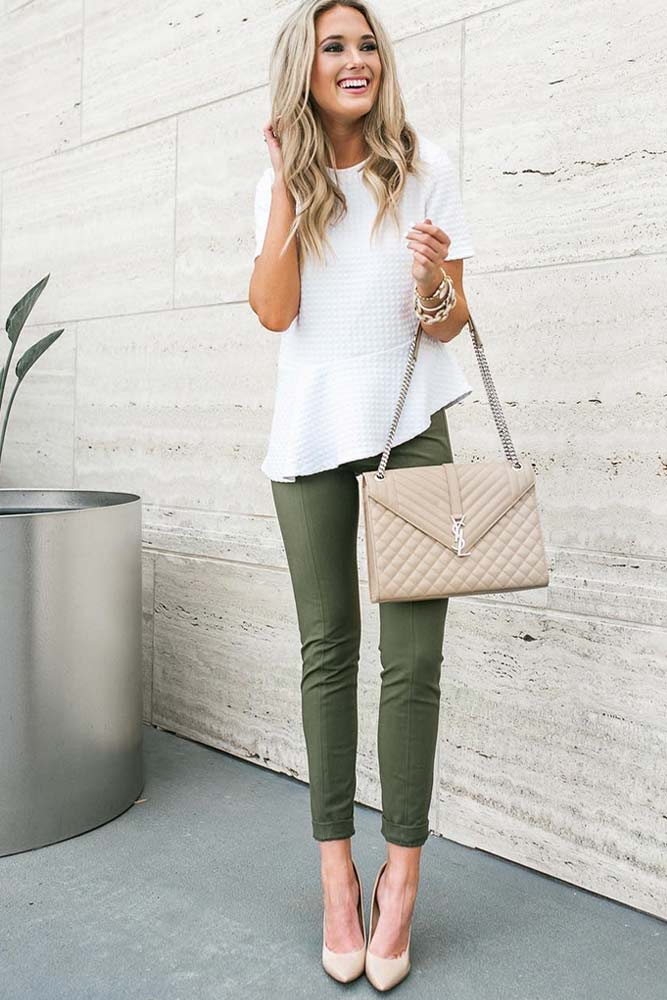 Credit: Instagram/nadaadellex, Instagram/wendyslookbook, Instagram/champagneandchanel
And if your office dress code is not so strict and you can wear something more casual, you are allowed to wear jeans, but only paired with something classic, like a blouse and blazer.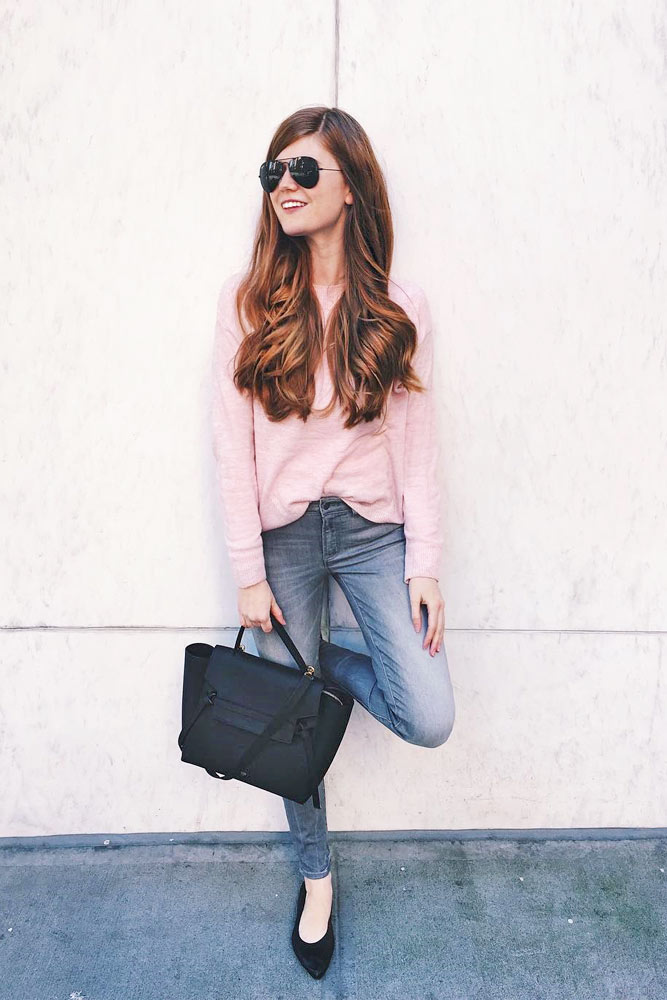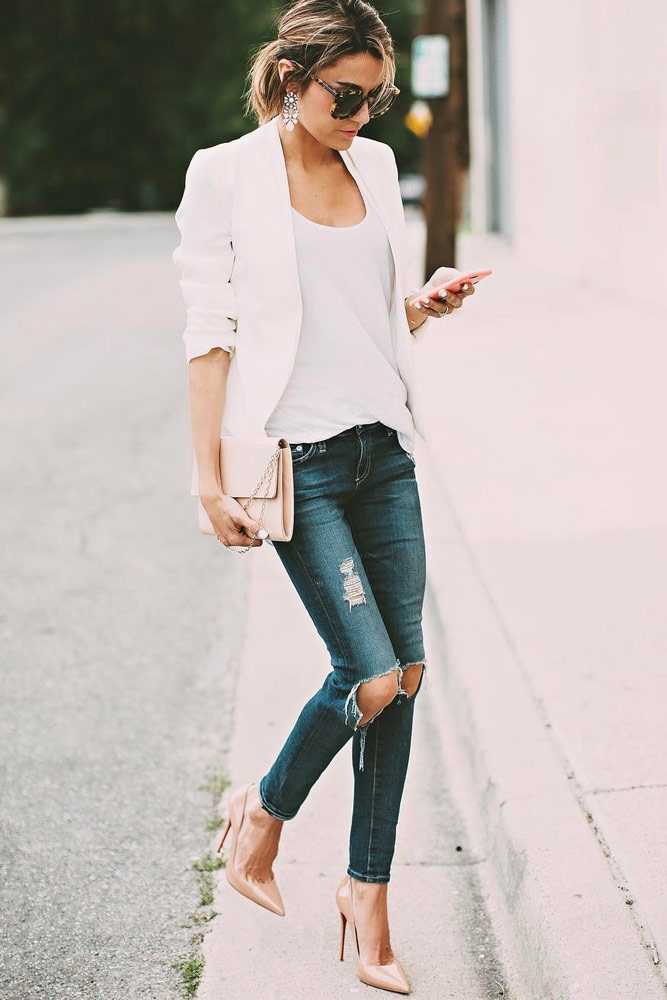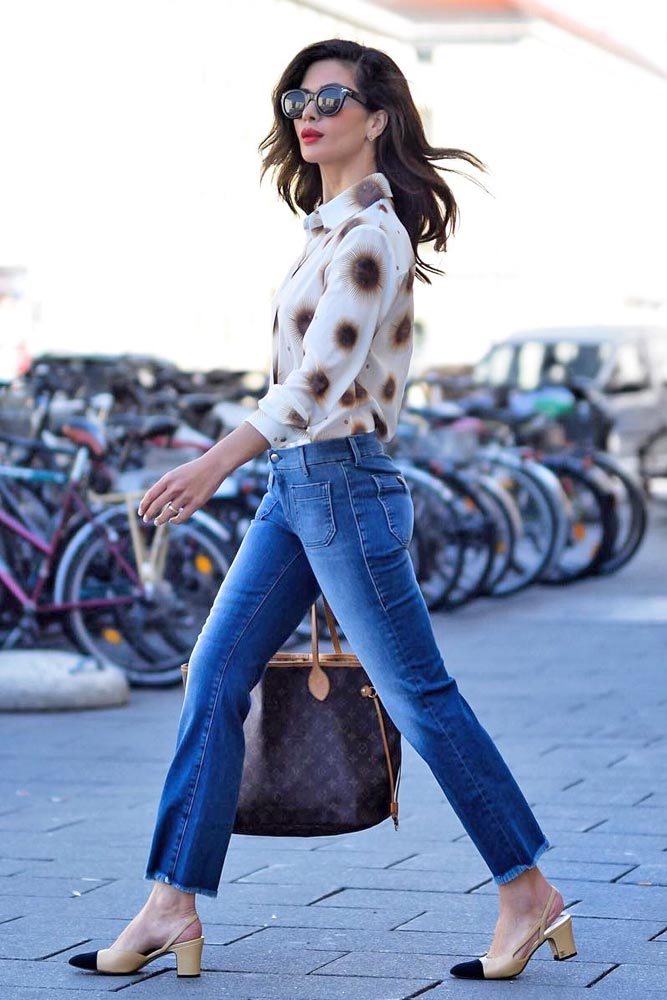 Credit: Instagram/astylishsideproject, Instagram/hellofashionblog, Instagram/shortstoriesandskirts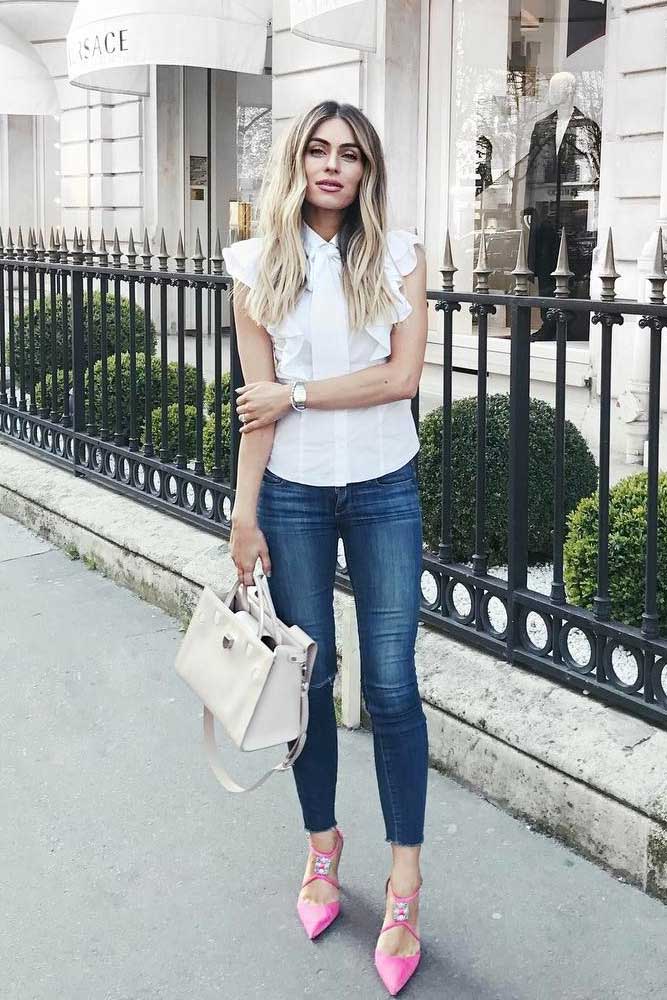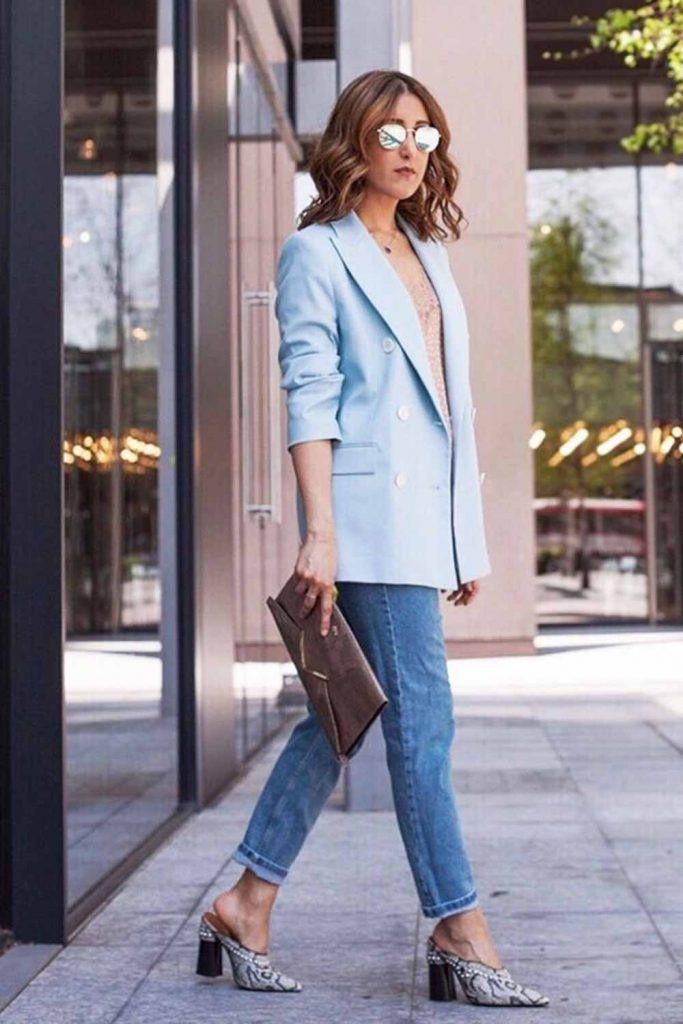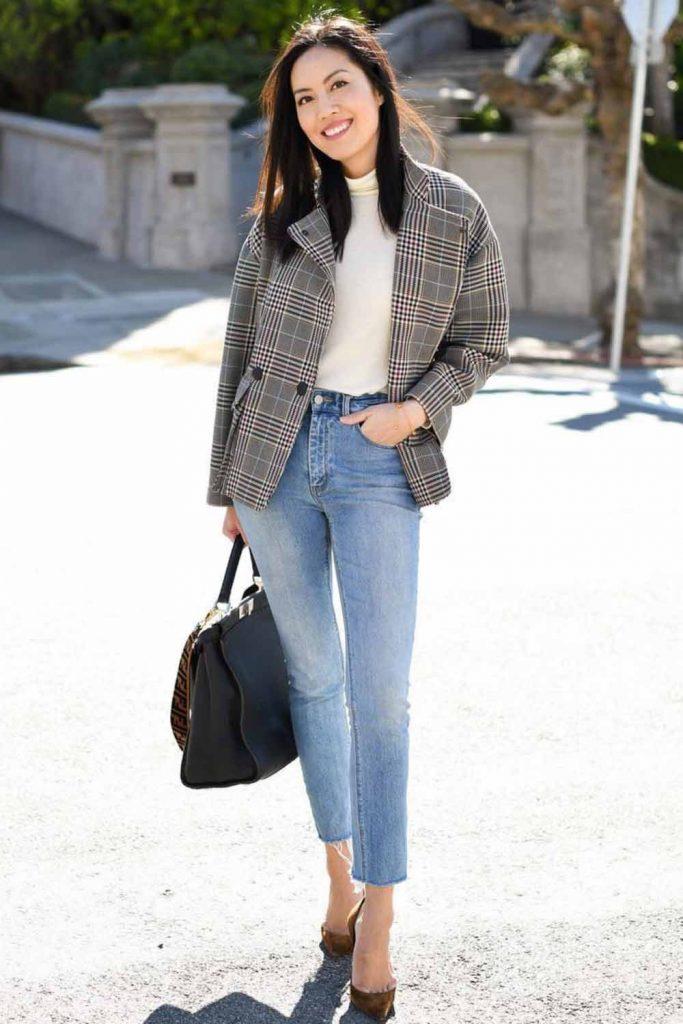 Credit: Instagram/lydiaemillen, Instagram/theglossybanker, Instagram/9to5chic
Each of these outfit's formula is the fashion hit. Besides, all these looks not only comfortable, you'll be taken seriously professionally and feel confident.
REFERENCES:
Trousers or pants (American English) are an item of clothing that might have originated in Central Asia, worn from the waist to the ankles, covering both legs separately (rather than with cloth extending across both legs as in robes, skirts, and dresses). Source
Suit-wearing etiquette for women generally follows the same guidelines used by men, with a few differences and more flexibility. Source