Perfect Trench Coat Suggestions To Fit All Tastes
It is true that a trench coat is something classic and universal. However, every decade and every season has its peculiarities not to mention the fact that trends are changing at the speed of light. That is why you need to be fully aware of what to opt for when fall hits so that you not only stand out from the crowd but also feel stylish and comfortable with your choice. The best range of trench coat options and looks is gathered here, so you better help yourself!
Classic Trench Coats
Of course, it is obvious enough that we need to start from the beginning. That is why if you are kind of a classic gal, this is precisely the range of options to suit your elegant taste!
Gray Classic Trench For Casual Look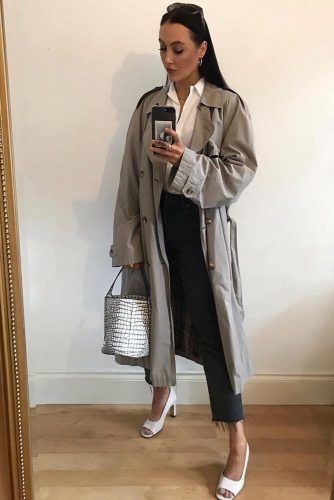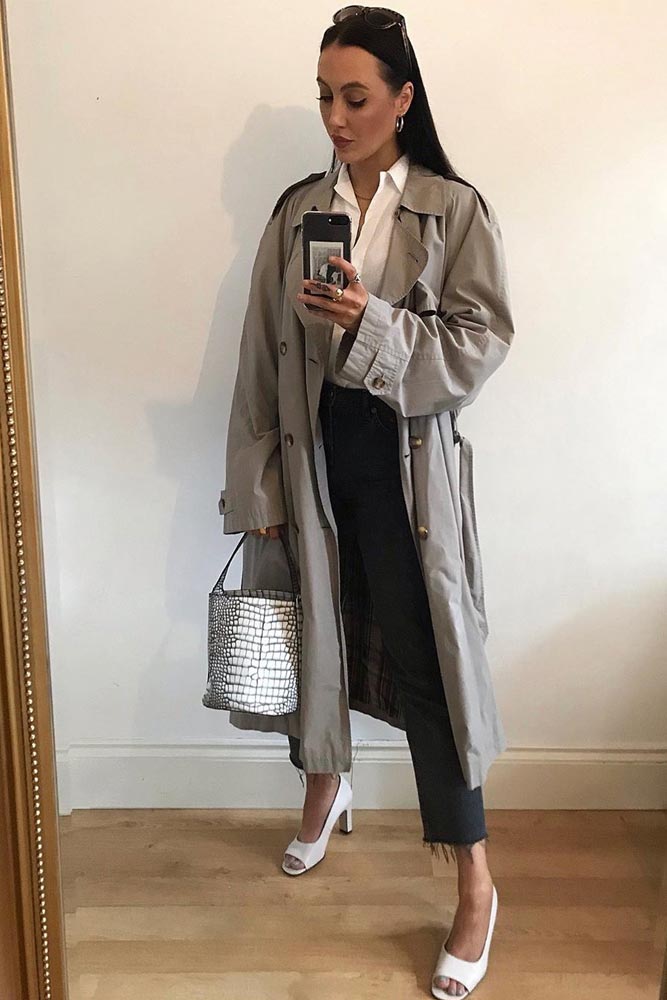 Source: mon.agar via Instagram
In case you are looking for a trench coat to wear on a daily basis but still look stylish and neat then we have a suggestion for you. This gray classy trench coat will fit in your casual look just perfectly. The best items to combine it with would be classic trousers and a stylish top.
Classic Black Trench Coat For Monochromatic Look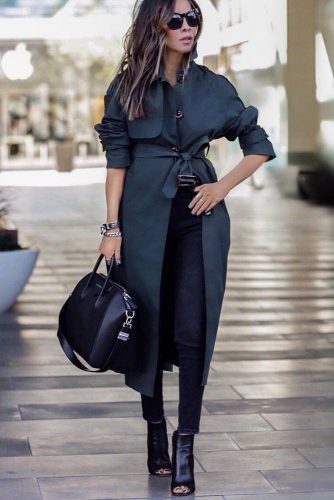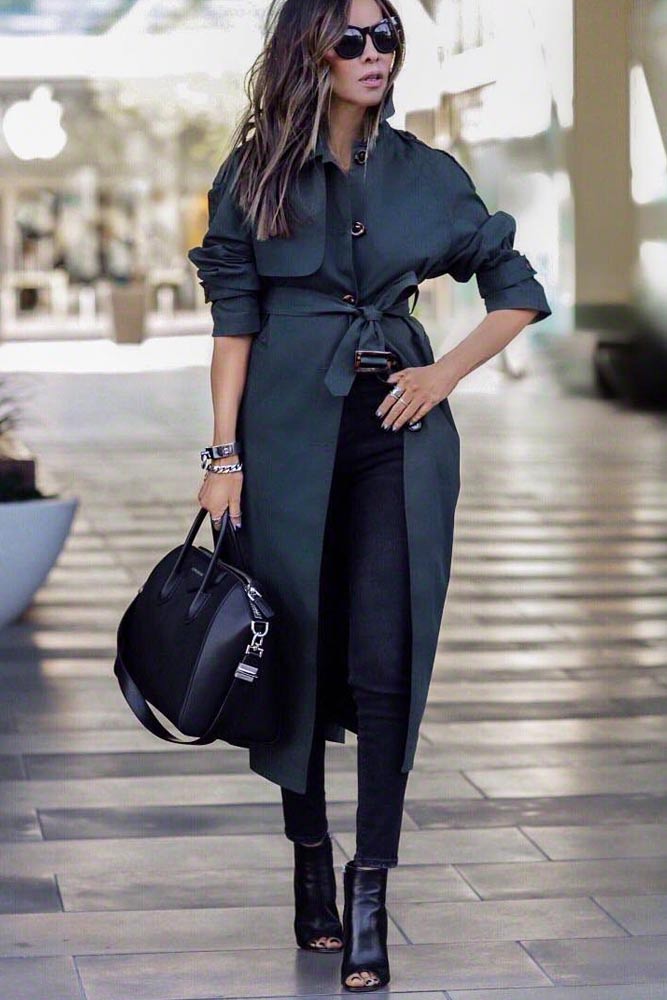 Source: lolariostyle via Instagram
Having your trench coat black is the option that many businesswomen opt for. We understand such a monochromatic choice correctly. However, even with such an obvious choice you can still give in to experimentation and opt for a piece with a little bit of intricate design.
Classy Beige Trench Coat For Formal Look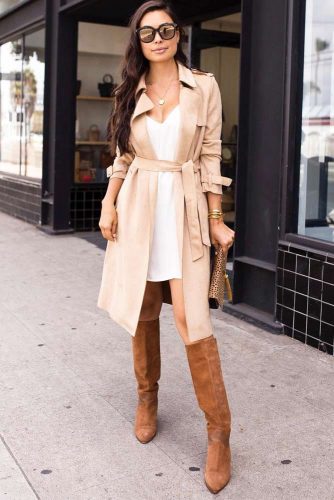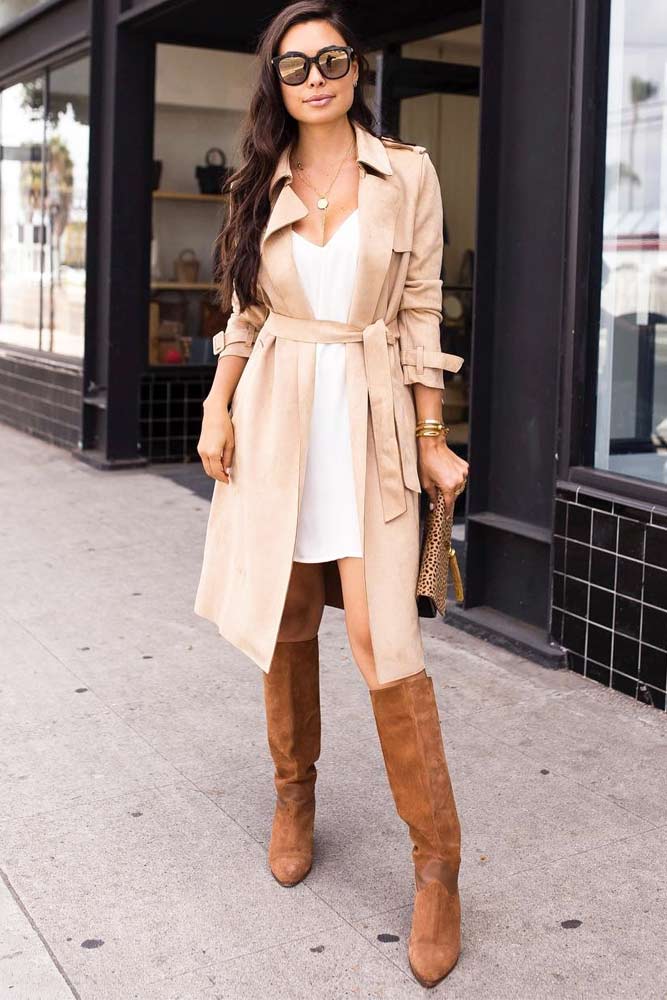 Source: kattanita via Instagram
These days formal looks are a little bit different than they used to be. The thing is that these days there is a wider range of items to pull off while working on your formal look and adding a classy beige trench to your look is one of many options.
Classy Brown Trench For Everyday Look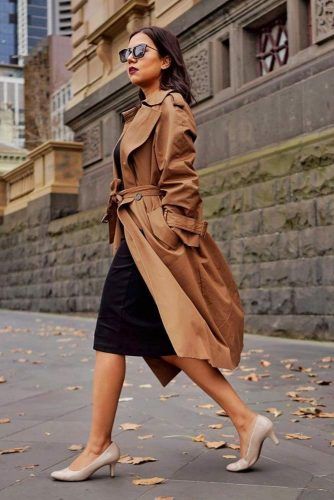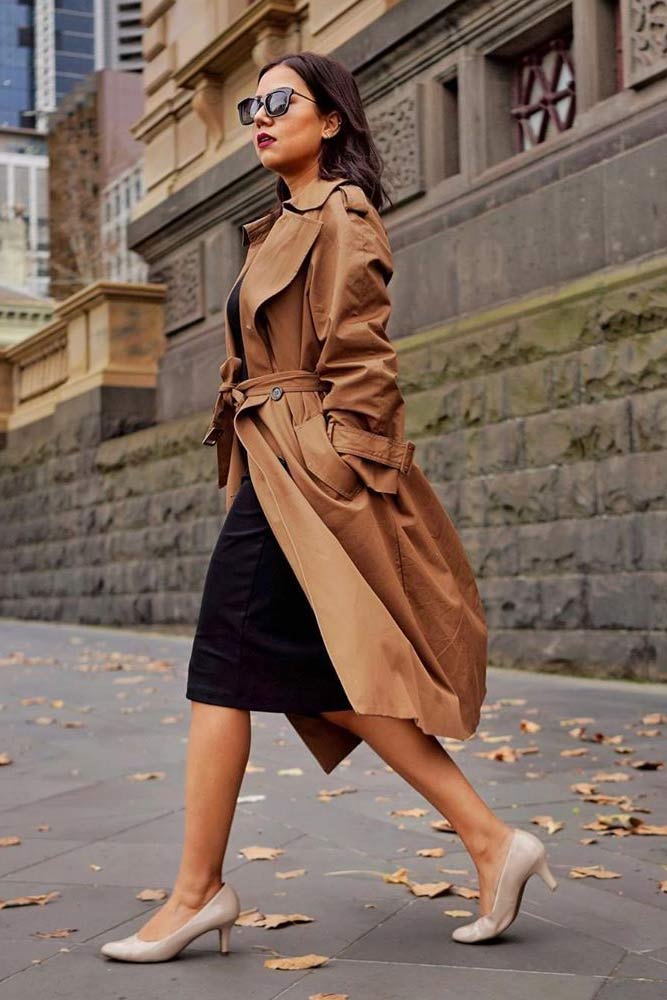 Source: ankita_fashion via Instagram
When you are looking for a trench coat to wear every day, you need to come up with such an option that will look good with both jeans and something more official. It happens so that we have a perfect suggestion up our sleeve. See for yourself!
Light Gray Trench Coat For Business Look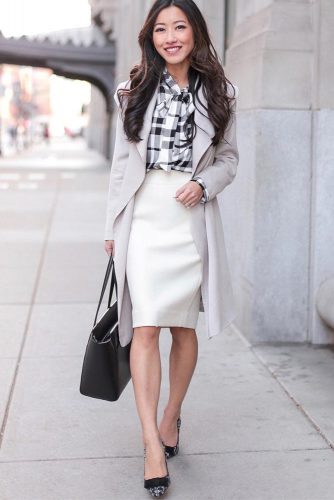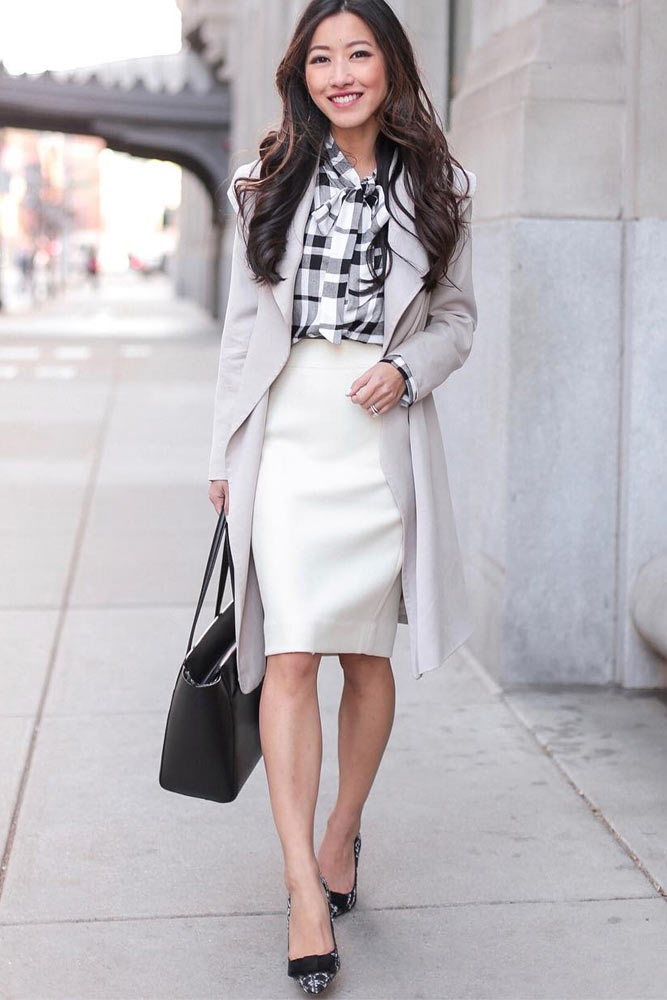 Source: jeanwang via Instagram
It is not always an easy task to find a matching your trench coat dress or vice versa. When you wish to pair a trench and a dress, there are a lot of things to take into consideration, and the color is surely one of them. Keep it in mind that light dresses go well with as light-colored trenches.
Khaki Trench For Comfy Street Outfit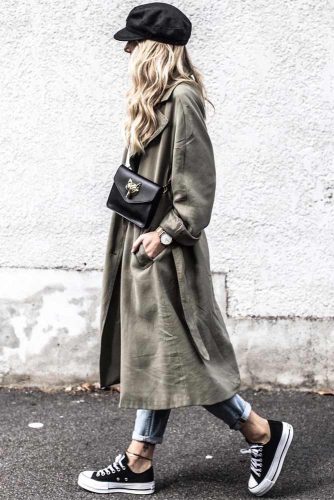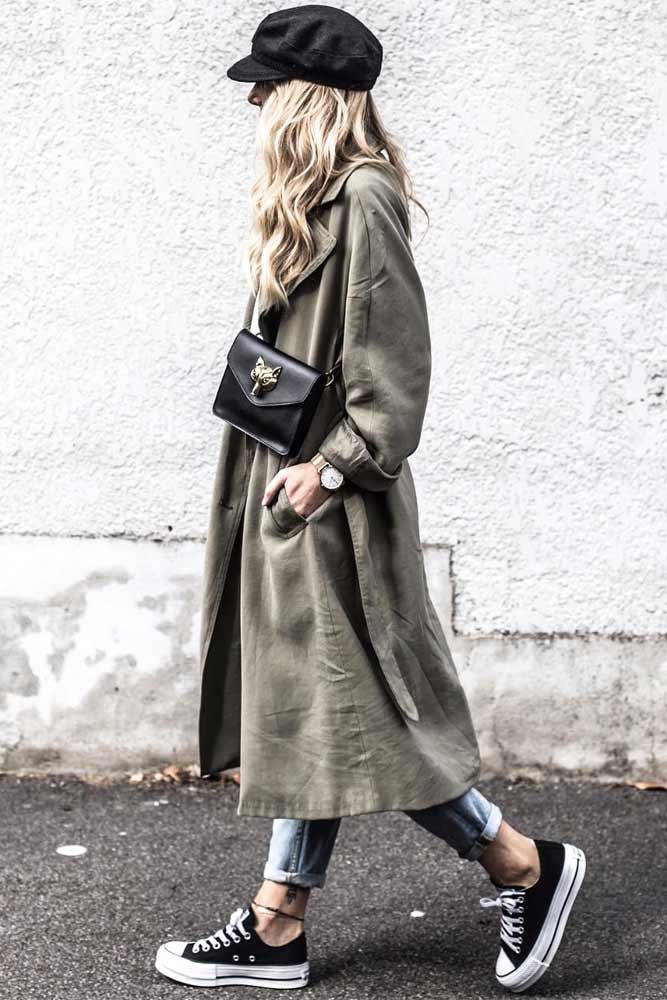 Source: littlefashioncloset via Instagram
If the street style is your cup of tea, then we know a way to enrich your wardrobe. The thing is that loose khaki trench coat will go well with your carefree street look and it will accent your style just as perfectly.
Color Trench Ideas
Very often it is considered that since a trench coat is a classic clothing item, it should remain neutral-colored. However, things have changed over the past few years, and if you wish to add some bright accent to your autumn look, the bright-shaded trench is a proper way to do so.
Green Trench With Red Boots To Refresh Fall Outfit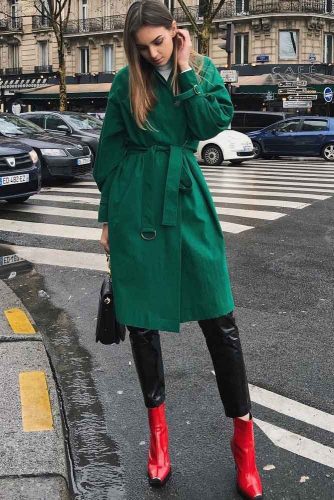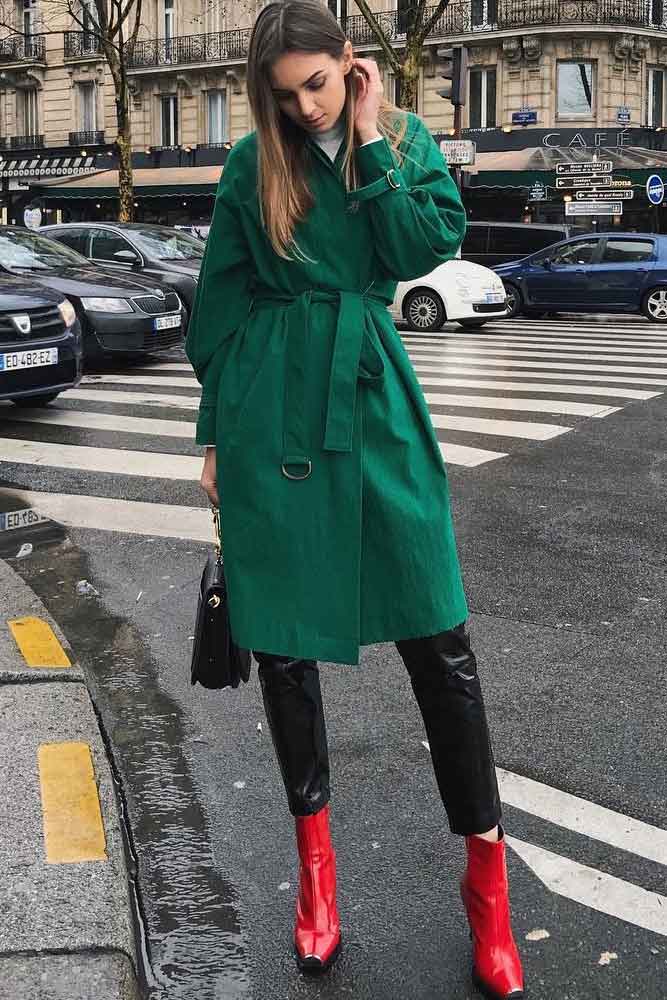 Source: fashionagony via Instagram
When the weather leaves much to be desired do not be afraid to add some brightness to your outlook. Pair a green trench with red boots and black leather pants to look super stylish and trendy.
Teal Color Trench For Street Outfit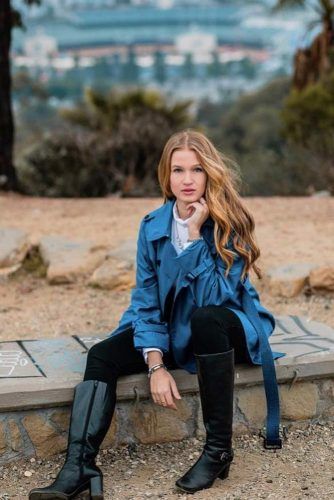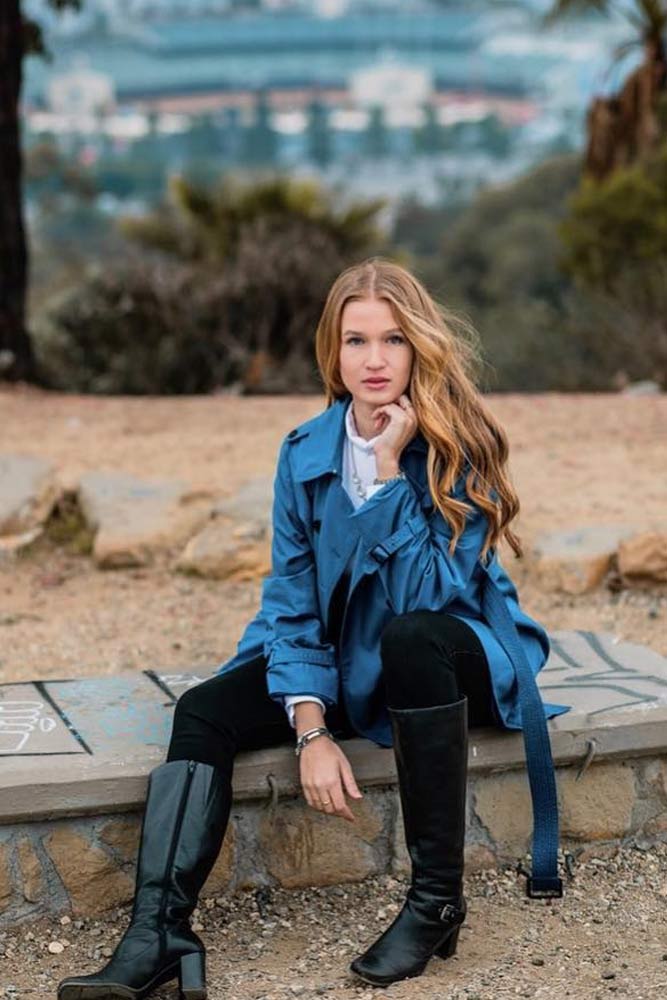 Source: aracelisphotography via Instagram
It is very easy to experiment when it comes to a street style. As a matter of fact there are no basic rules so you can get as creative as you like. Do you feel like wearing a teal trench? Go for it!
Ultraviolet Trench Coat For Everyday Outfit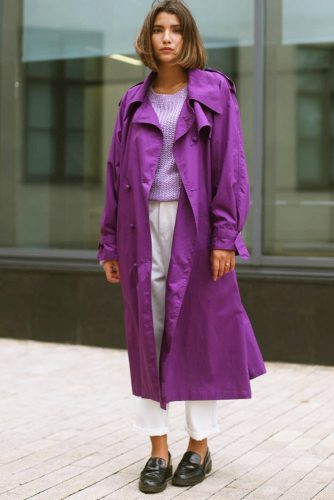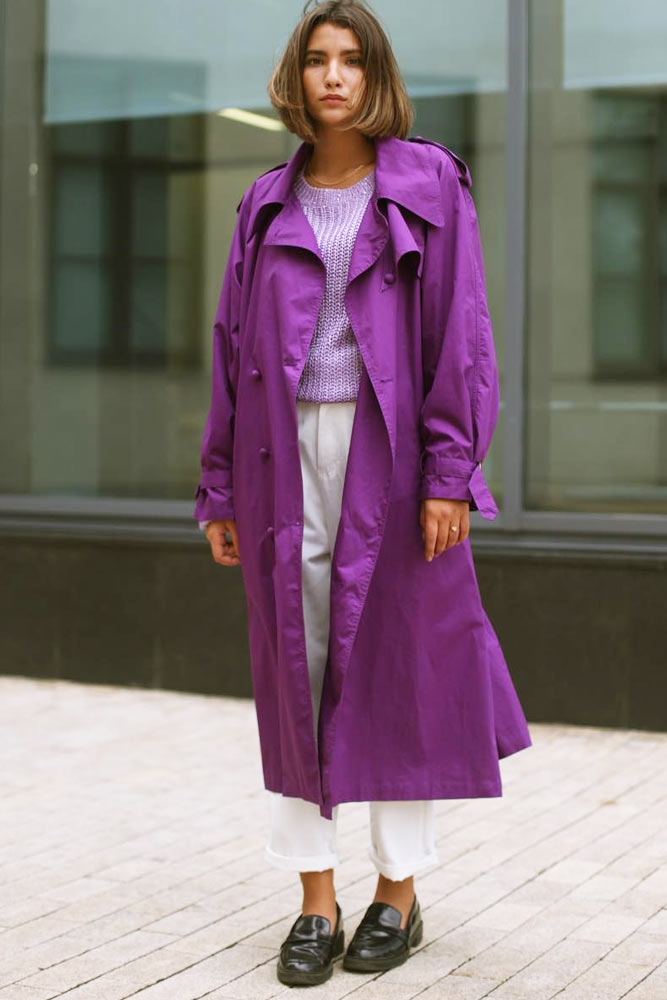 Source: naglo_ via Instagram
Purple hues are on the edge of popularity these days, and we suggest you use it to your advantage. The ultraviolet trench coat is exactly what you need to complete your fall everyday outfit.
Bright Yellow Trench With Dark Jeans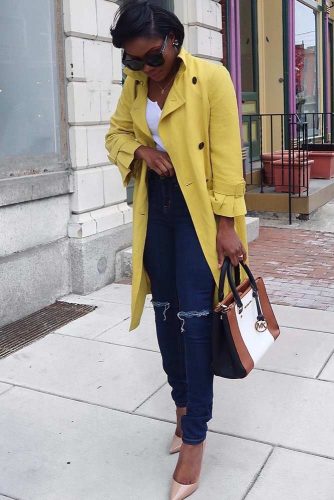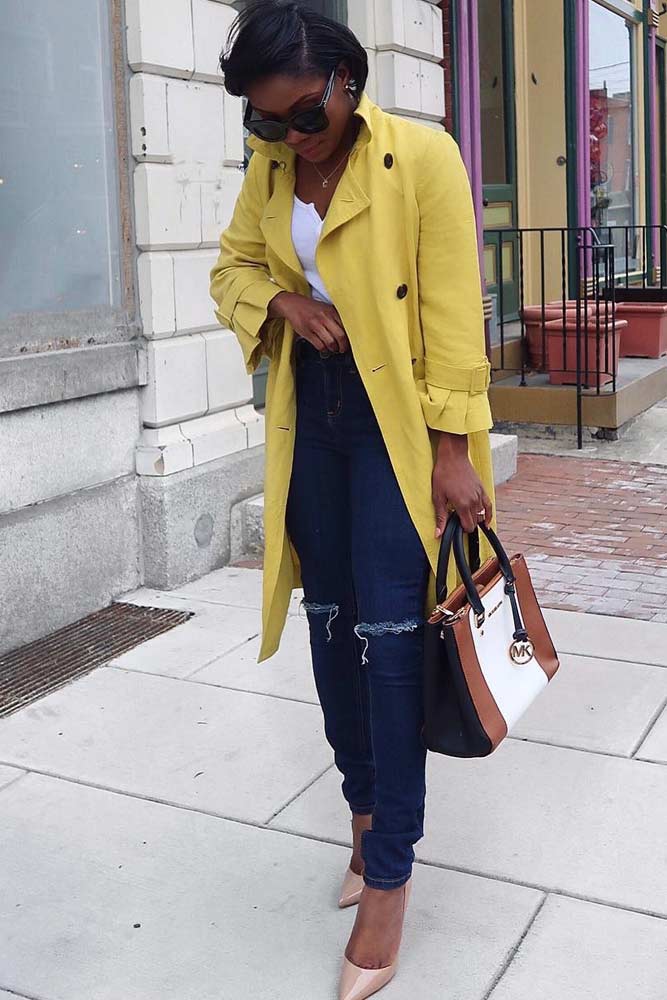 Source: emmalynlove_ via Instagram
It is true that the opting for a bold yellow trench is a courageous move that is why you just need to know what to pair it with. Luckily, dark jeans and such a coat suit like bread and butter.
Monochromatic Red Outfit With Vinyl Coat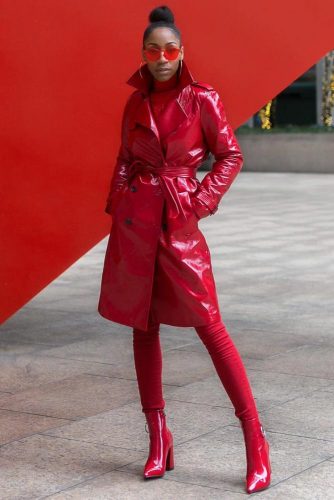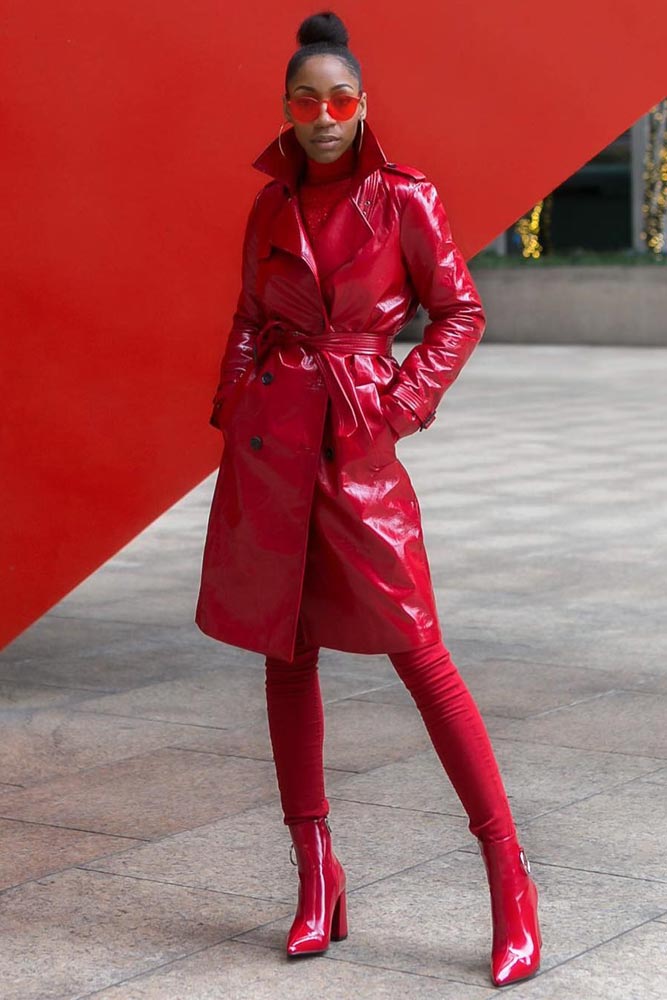 Source: the_real_chi via Instagram
There is no such a thing as too much red in your outfit. If you feel like wearing a monochromatic image today, make it red. However, it would be best is the material that a trench coat is made of differs from the rest.
Soft Pink Coat For Girly Casual Look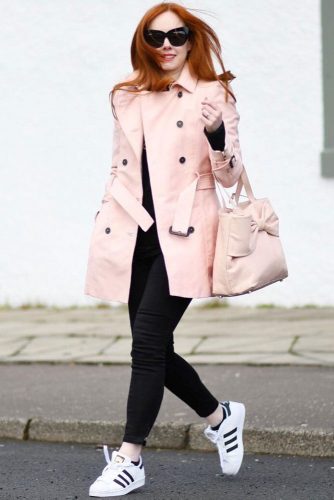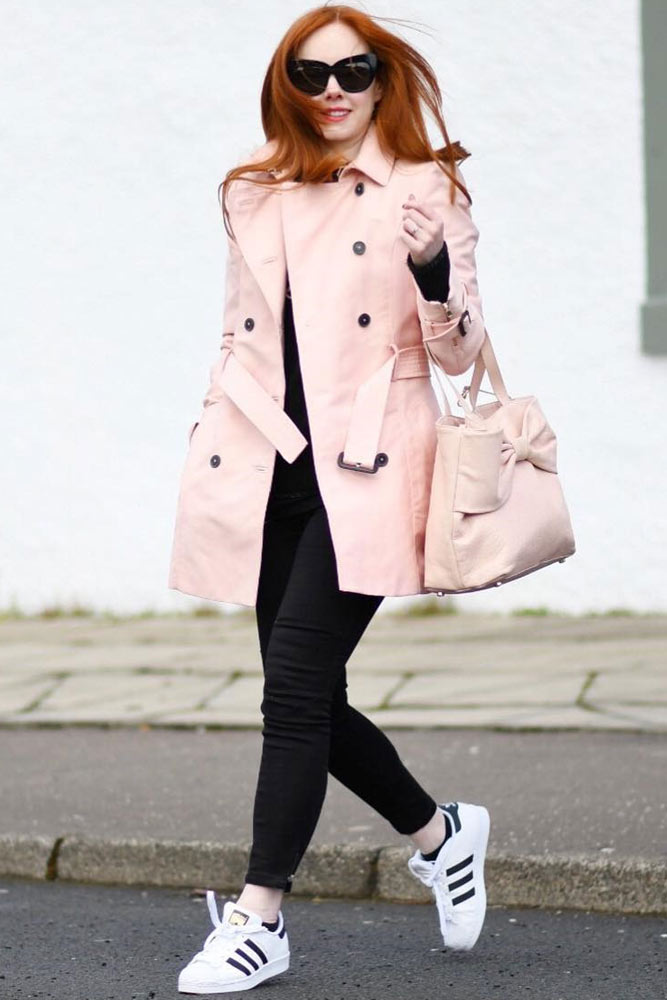 Source: foreveramberblog via Instagram
Pink short trench coat womens idea would suit those of you who are all about feminine touch and cuteness. Besides, it is easy to match such a trench with your favorite sneakers!
Patterned Trench Coats
When the solid-colored trench is not your style, then we have something entirely different stored for you in here!
Noticed Patterned Trench Coat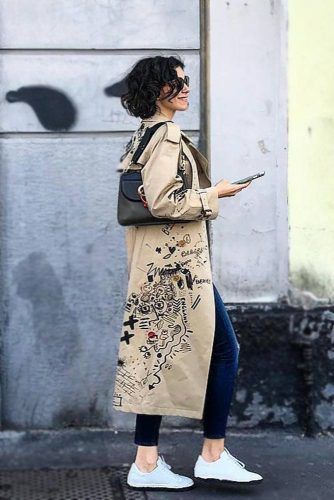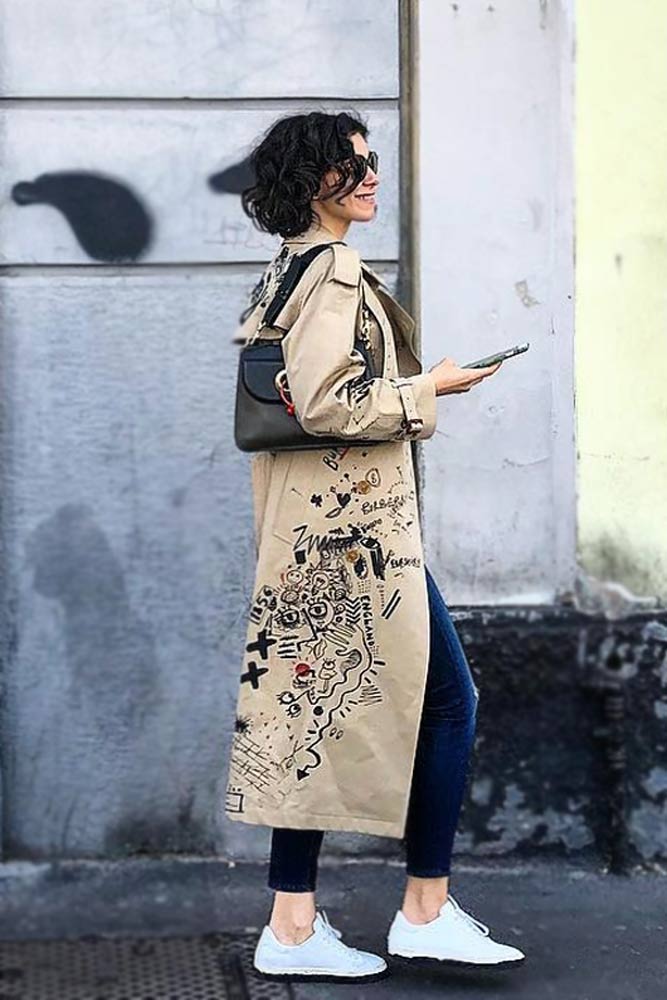 Source: laitalianka via Instagram
Every trench coat pattern is unique in its own way, and you need to find such a pattern that will represent you best. Beige trench coat with unusual print will suit your casual style like nothing else.
Khaki Trench With Art Dots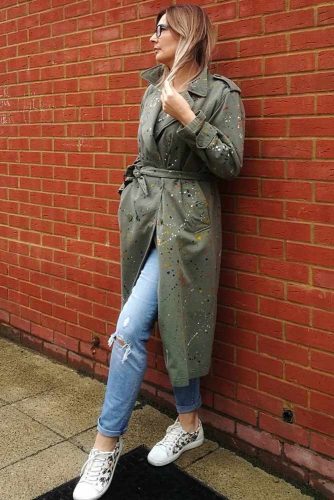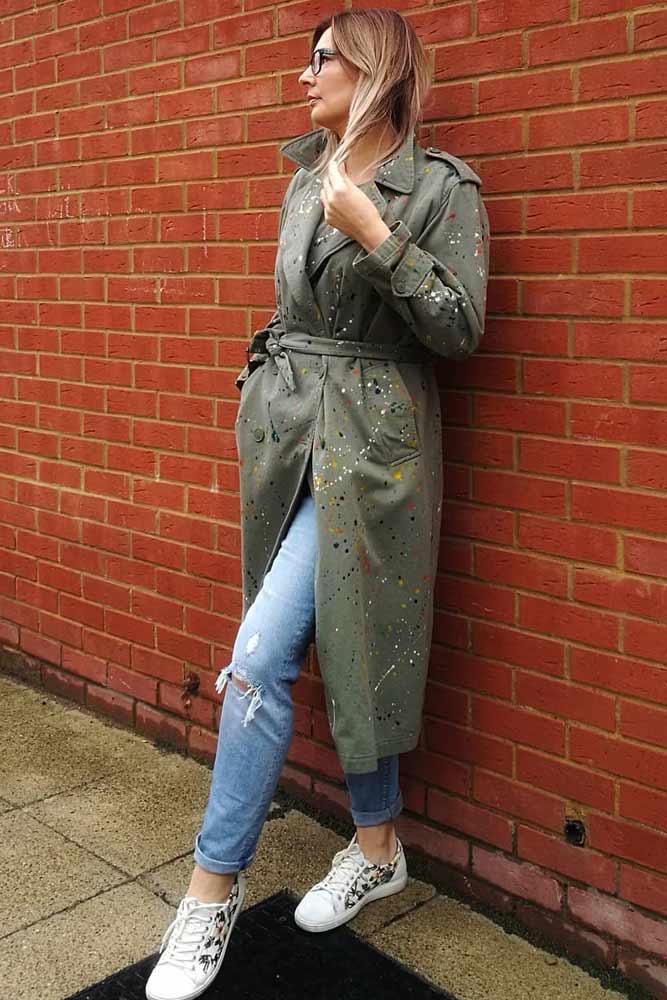 Source: _swiezutka via Instagram
Sometimes it is not that easy to express your artistic nature. However, when you feel like you want the whole world to know that you are an artist, then an artistic khaki trench coat will fit in the goal entirely.
Plaid Trench Coat Design With Red Hat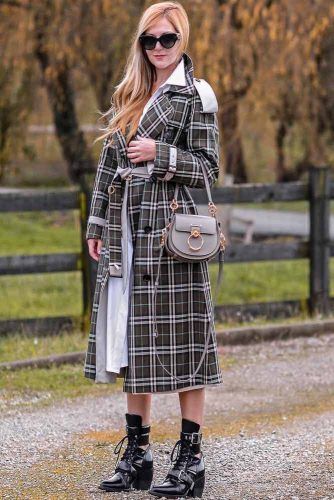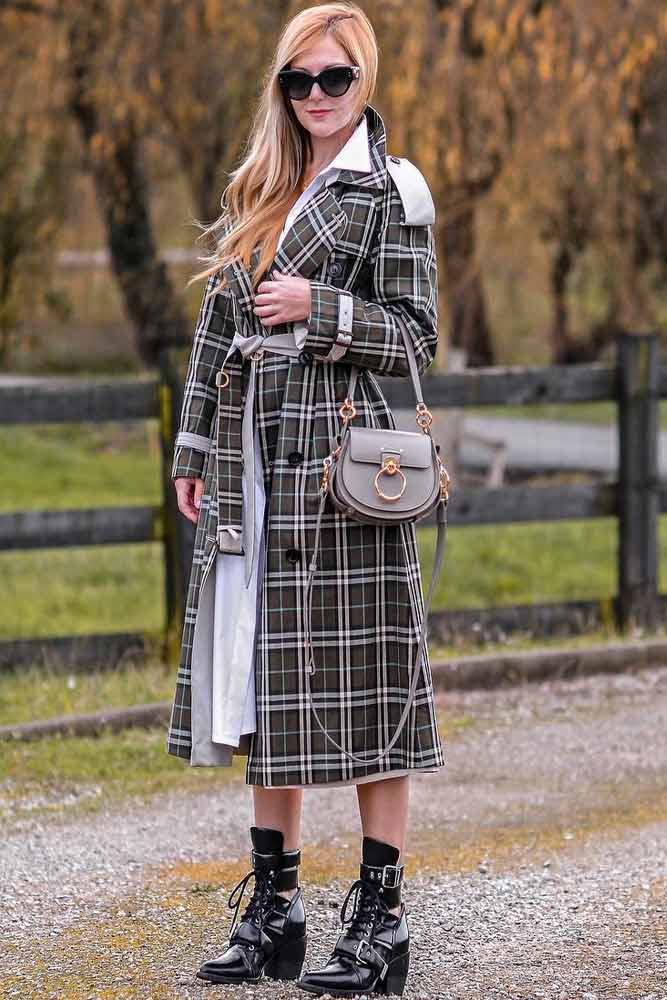 Source: ohmyvogue via Instagram
It is true that when you create your stylish look every detail matters. That is why even when you find a trench coat of your dream it is essential that you pair it with proper accents. For example, this white accents emphasized the chevron pattern trench and adds unique vibe to the look in general.
Vinyl Red Plaid Coat Design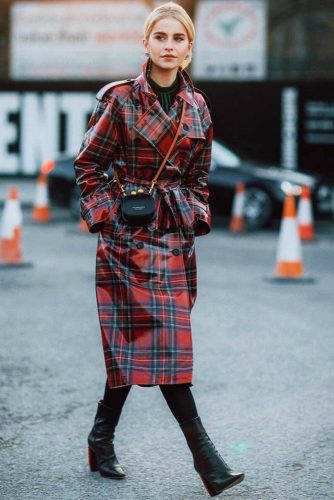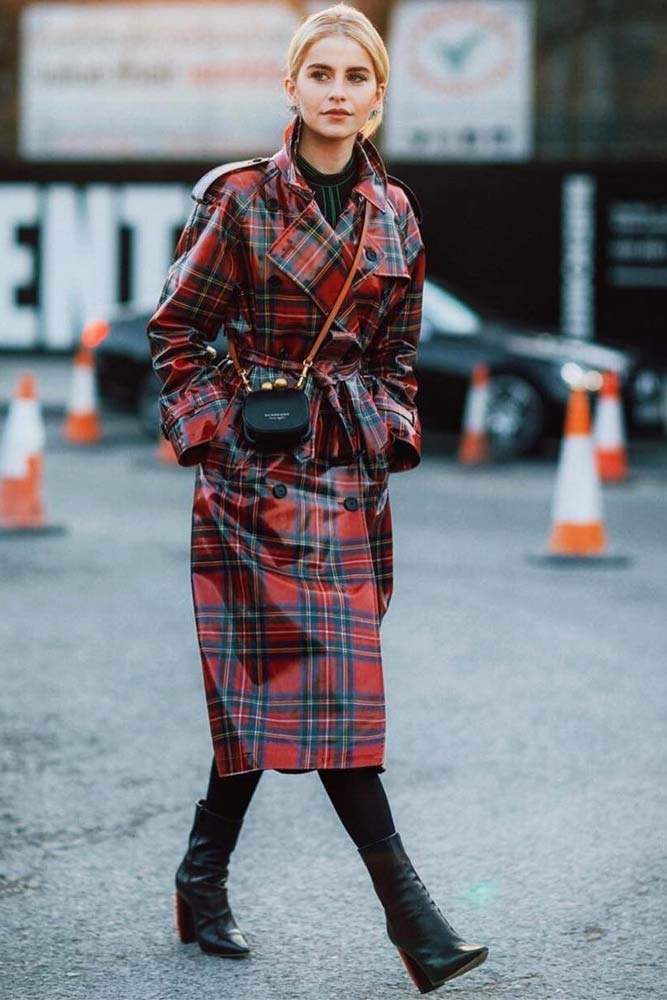 Source: carodaur via Instagram
Plaid patterns are perfect due to many reasons that is why heading for a plaid trench coat is a worthy idea. However, to take things to the wholly new level of trendy and useful, make sure your trench is made of vinyl.
Beige Trench With Color Plaid Accents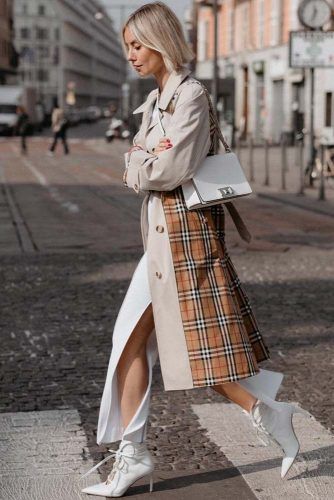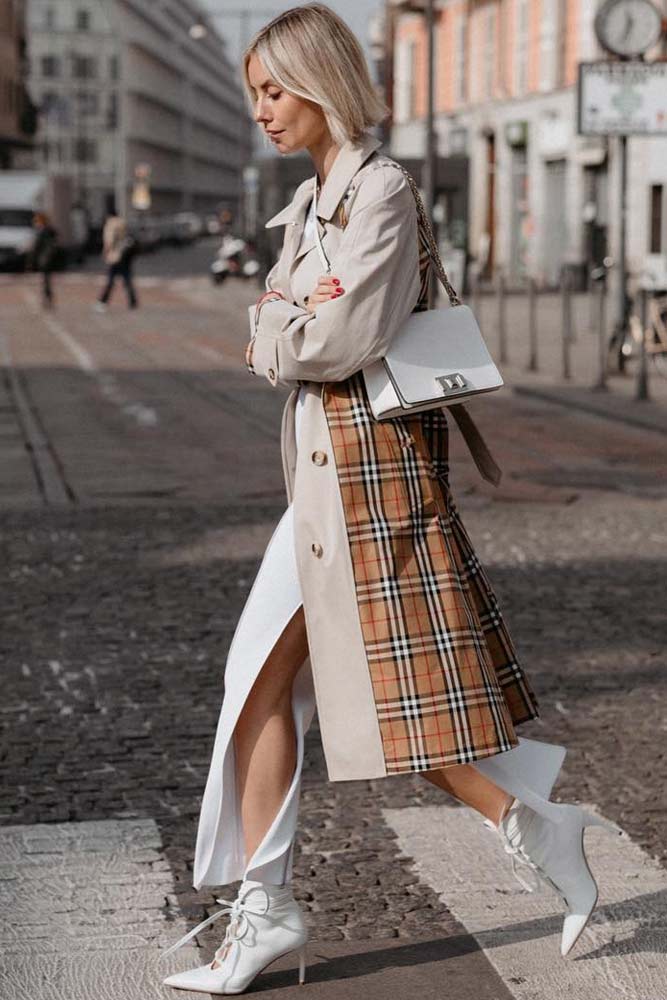 Source: lisahahnbueck via Instagram
When you can't decide whether neutral or plaid trench is the coat of your dream, it is time to experiment and compromise. What can come out of such a decision? See for yourself!
Gray Plaid Trench With Beige Sleeves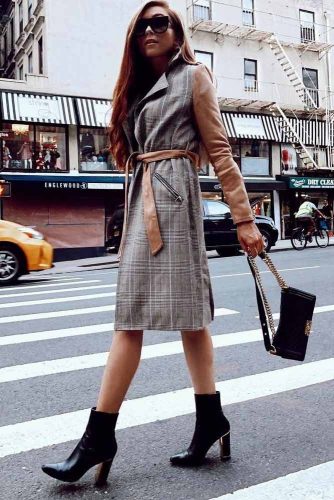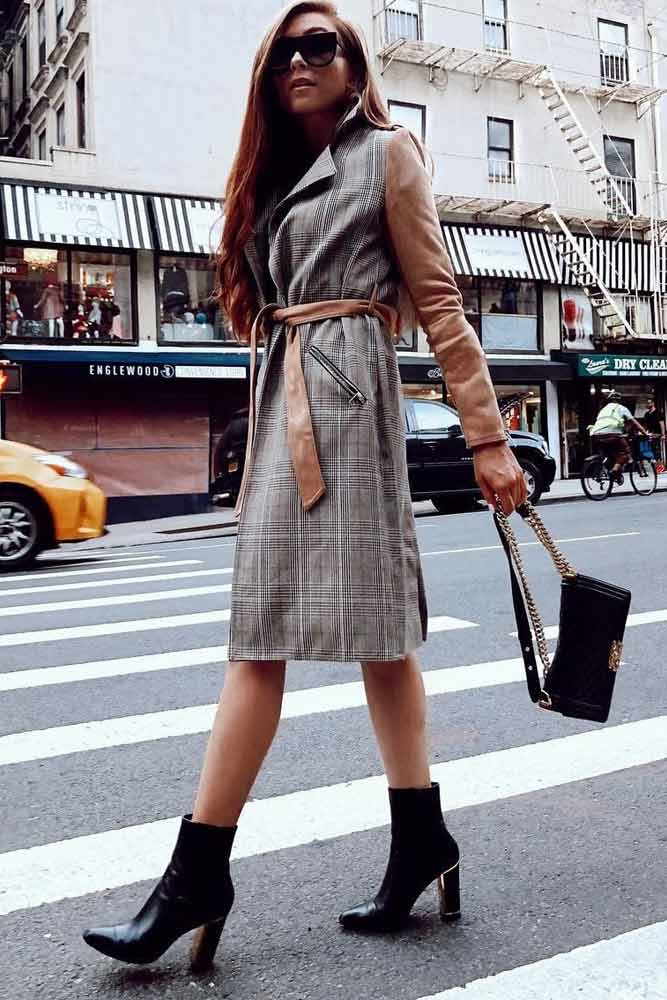 Source: retroflame via Instagram
These days it is very trendy to combine a pattern with a solid color when it comes to a coat. That is why a plaid trench with beige sleeves is a good example to opt for stylish look this season.
Stylish Outfits With Trench Coat
How To Style Plaid Trench Coat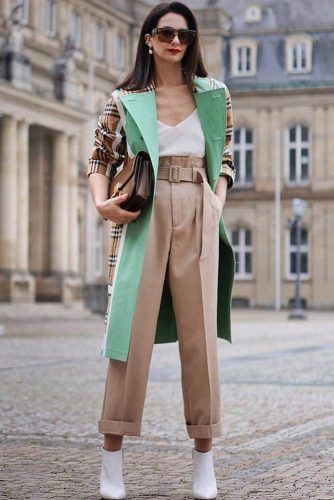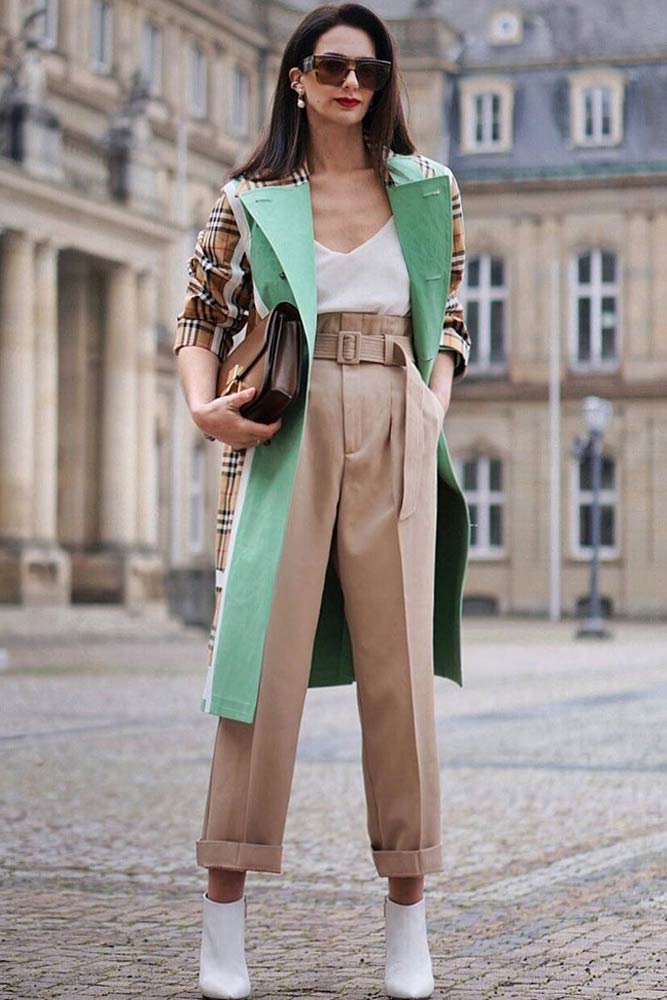 Source: missmondo via Instagram
Dark Green Coat With Black Monochromatic Outfit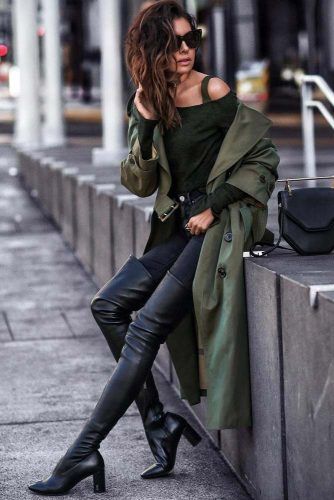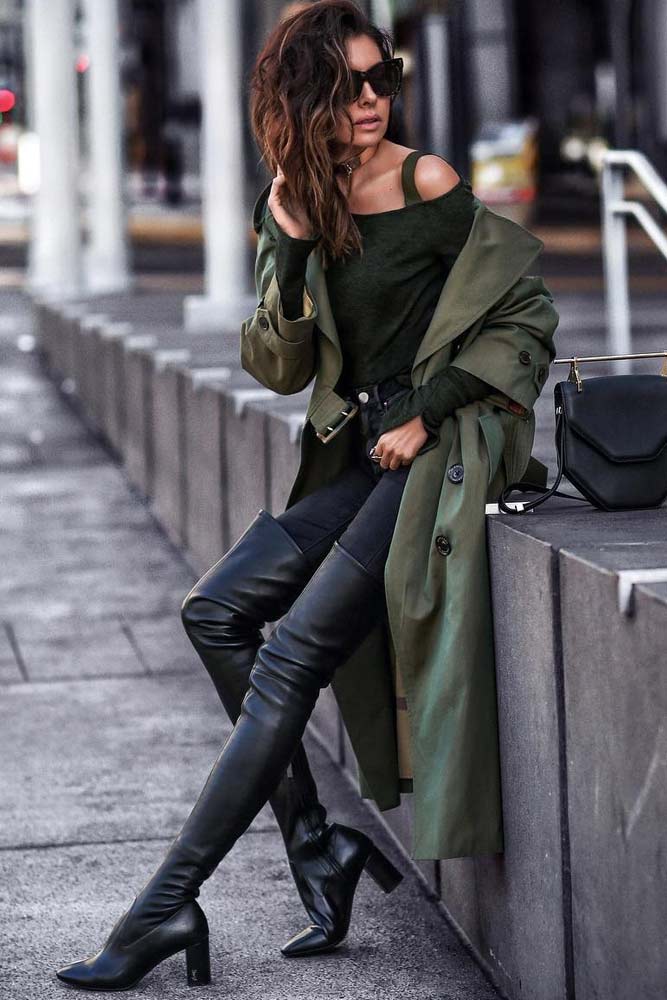 Source: fashionedchicstyling via Instagram
Beige Combined Trench Coat Outfit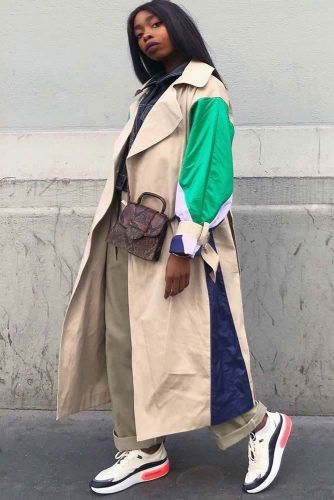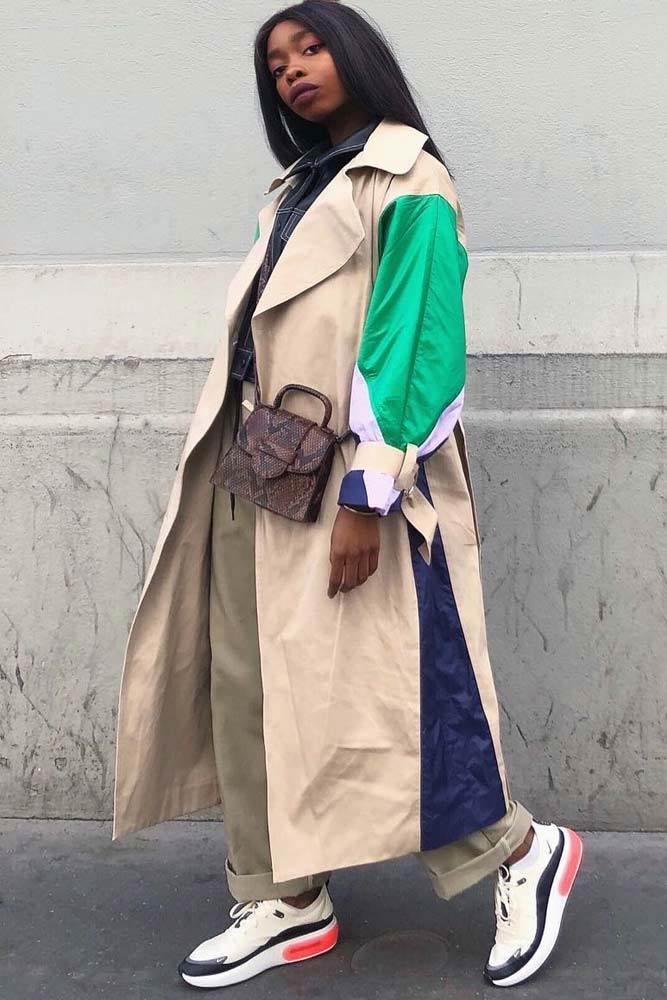 Source: aude_julie via Instagram
The trench coat is an essential attribute of your flawless autumn look. That is why you should better pay attention to the recent trends and ideas before coming up with a trench choice. To ease the task we have made this stylish trench coat compilation for you!