Haven't been to a club before and the question: What do I wear to a club for the first time?' bothers you more than anything? You have come to the right place! Best club outfits: that's what we discuss today, ladies. We have some tips to help you create the perfect image for a night out. It does not matter whether you are looking for popular casual outfits or something a little fancier – we happen to know all on the matter. Besides, our photo gallery with the trendiest combos of club looks will shed some light on what to wear when you are living it up.
What Is Fashionable Nightlife Attire?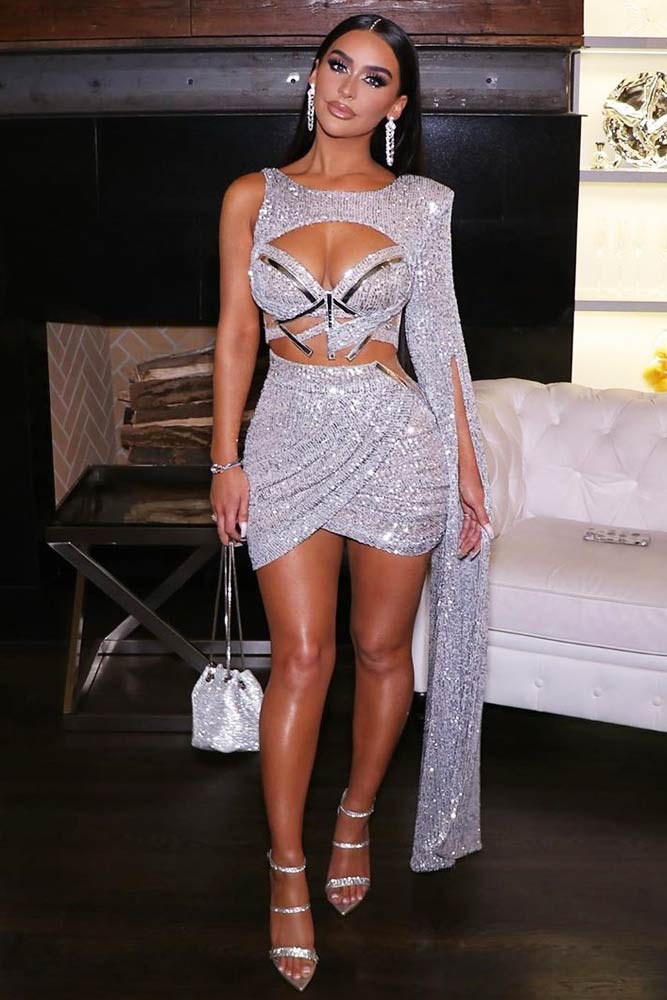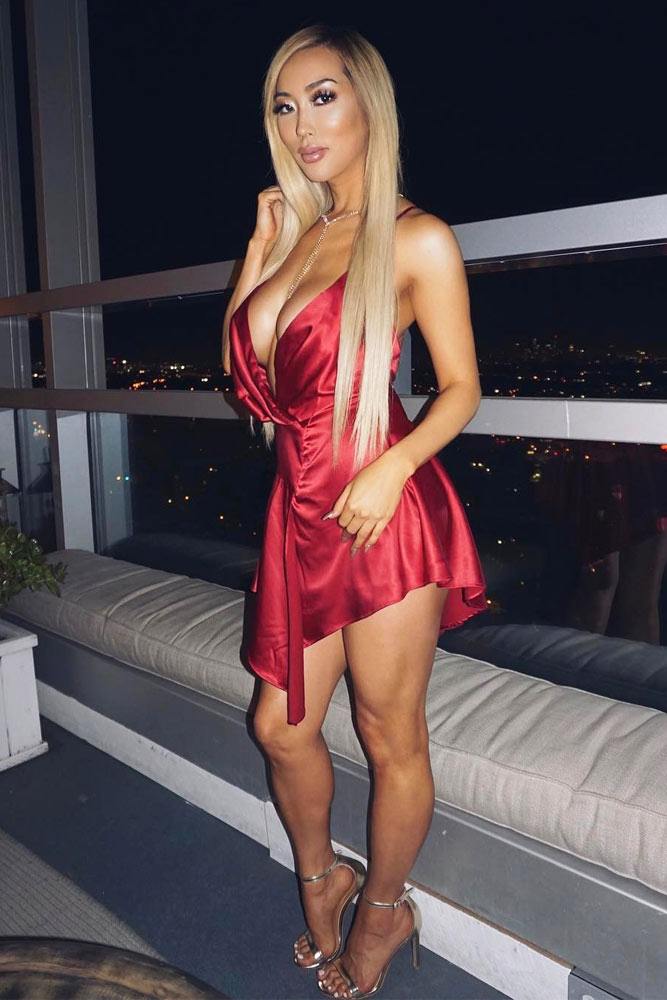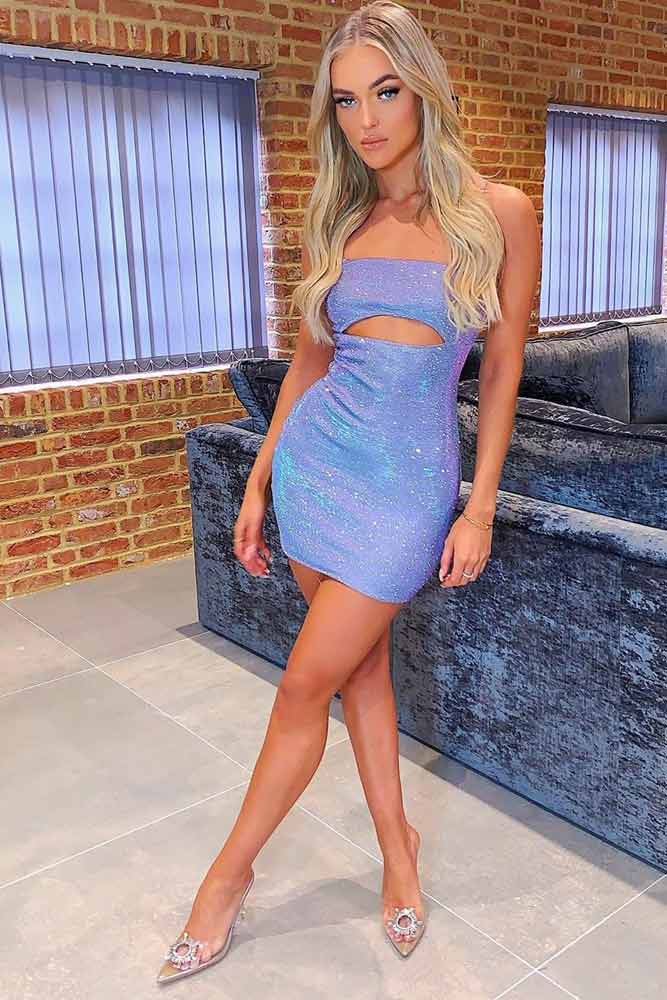 Credit: Instagram/carlibel, Instagram/arikasato, Instagram/mary_bedford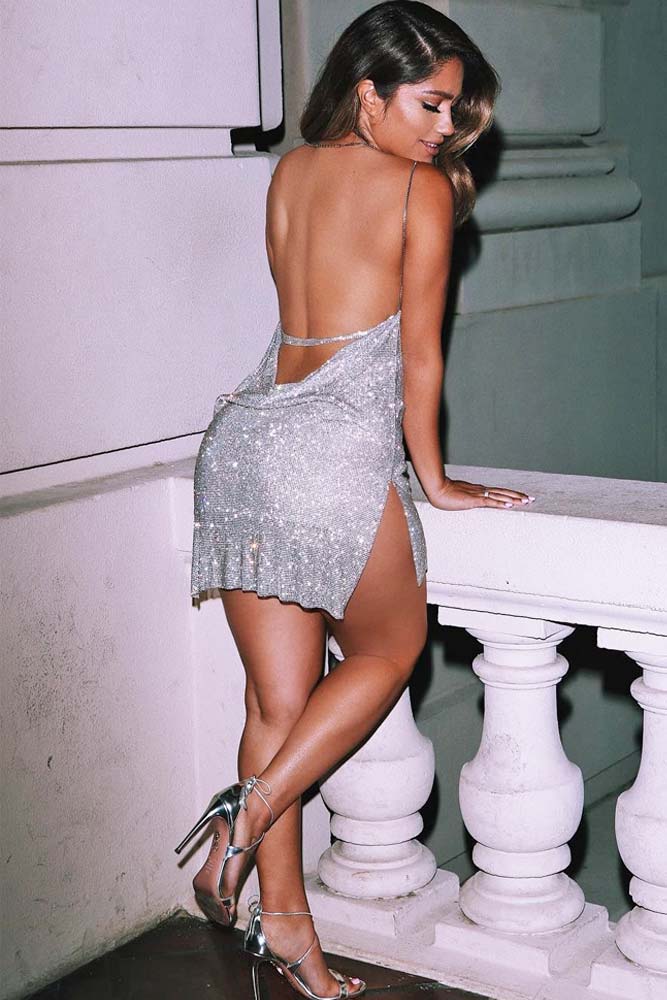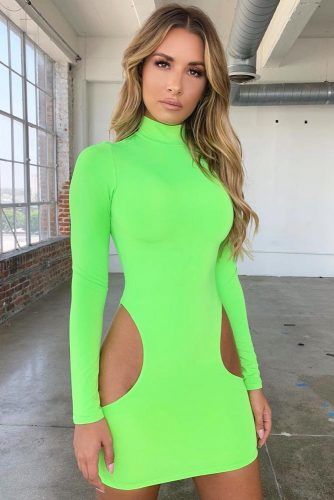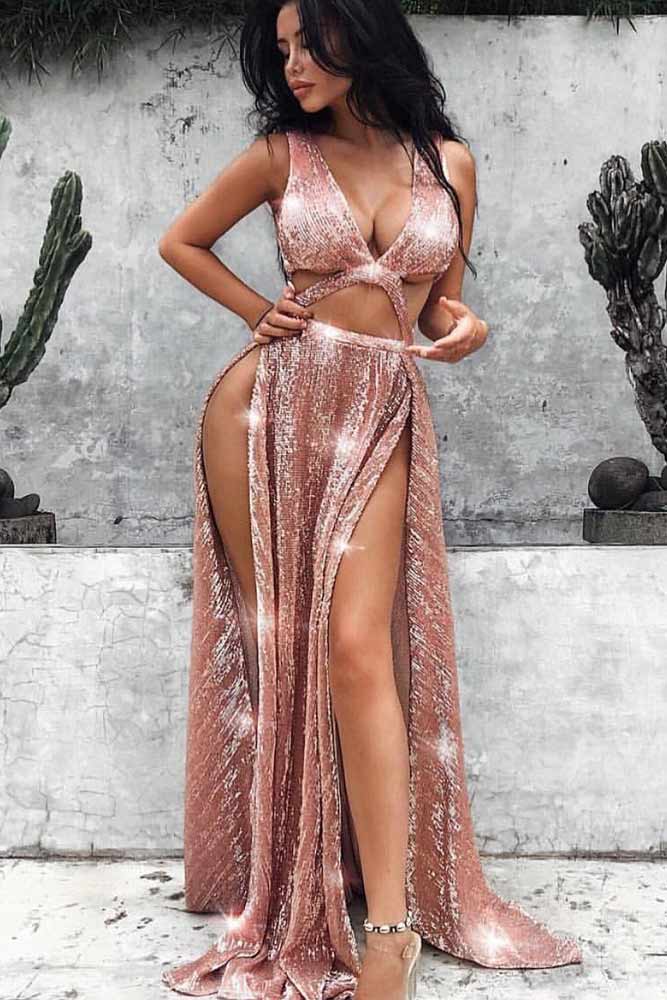 Credit: Instagram/jessicaburciaga, Instagram/ohpolly, Instagram/abyssbyabby
If you happen to be a beginning clubber, it is hard to determine how sexy club outfits differ from non-sexy ones. We are going to present a list of things you SHOULDN'T wear to the club in no case, all that is not in the category can be considered cute club outfits, as simple that!
Don't put on sneakers and other athletic shoes
Keep it restricted on shorts unless they are super fancy
Torn clothes do not fit club atmosphere unless there is a themed dress code
Leave all your favorite baggy clothes at home
Do not wear anything that contains offensive language or prints
No hats. Period!
As you can see, the list is not that extensive, so that you can easily exclude all those items off your clubbing outfit list.
Skirt Outfit Ideas To Wear For Clubbing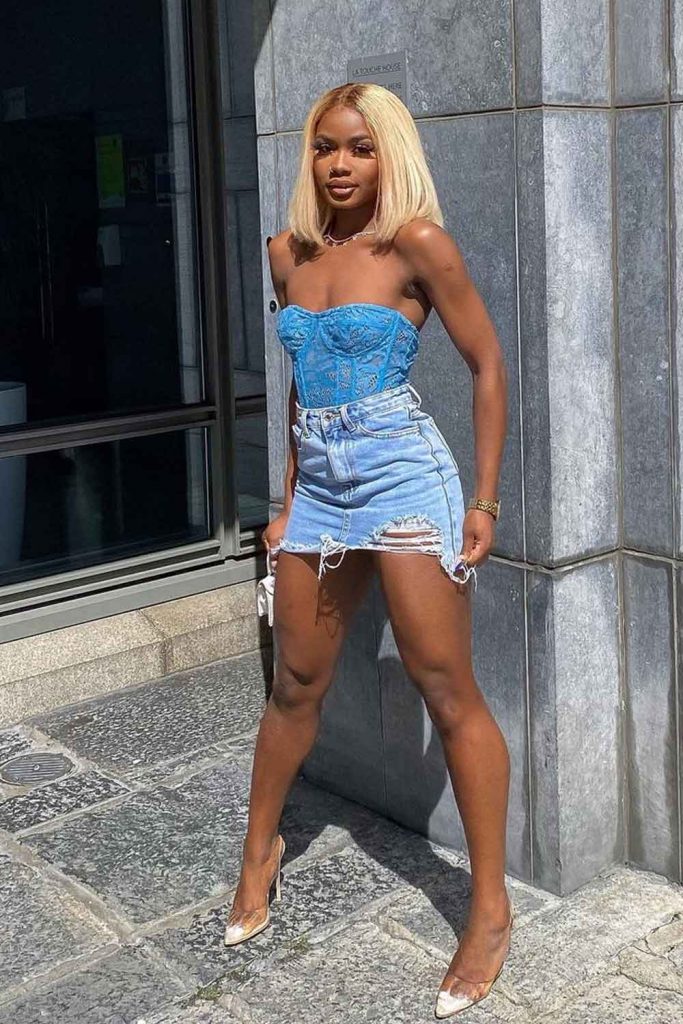 Credit photo: Instagram.com/billykiss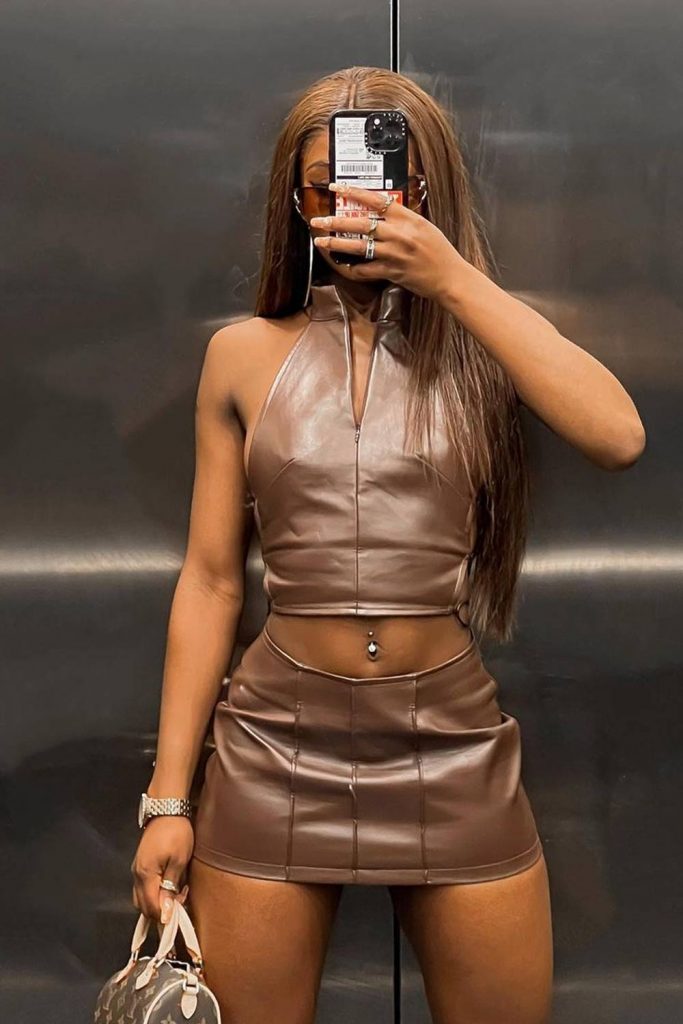 Credit photo: Instagram.com/billykiss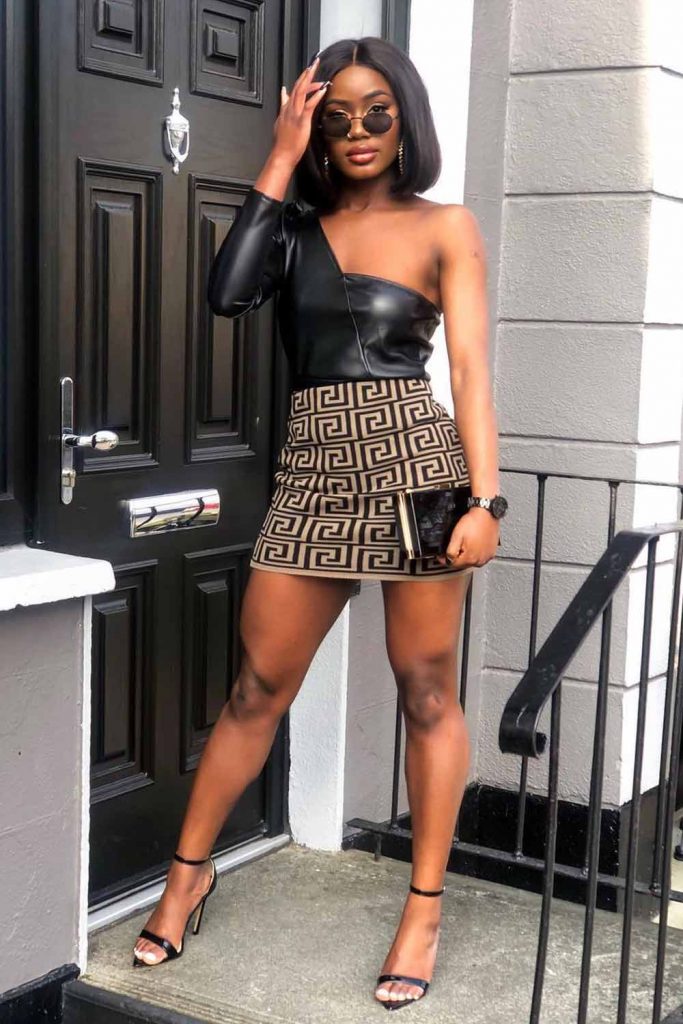 Credit photo: Instagram.com/billykiss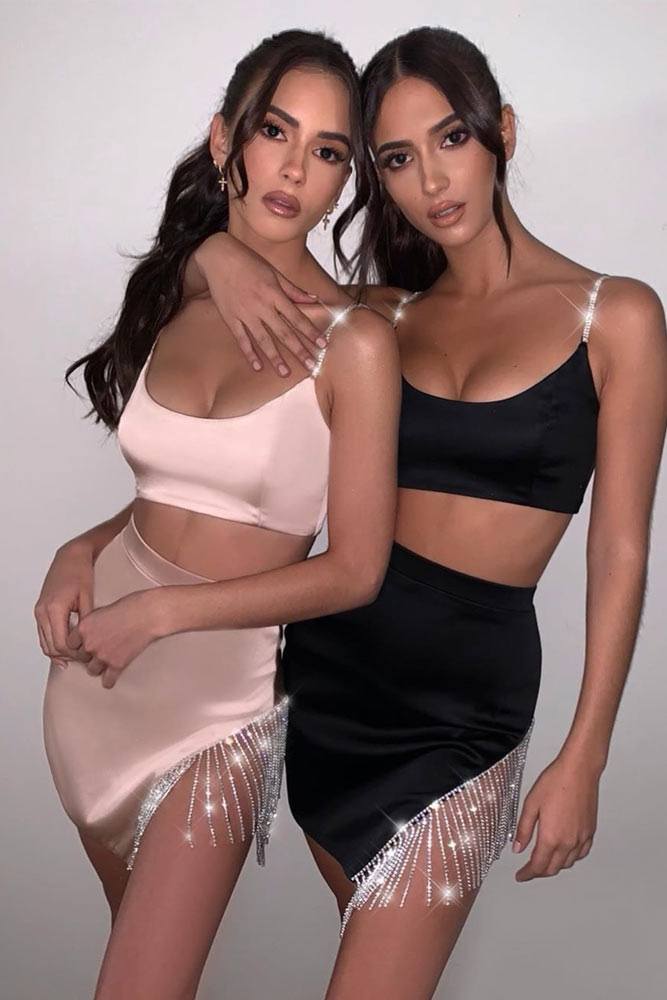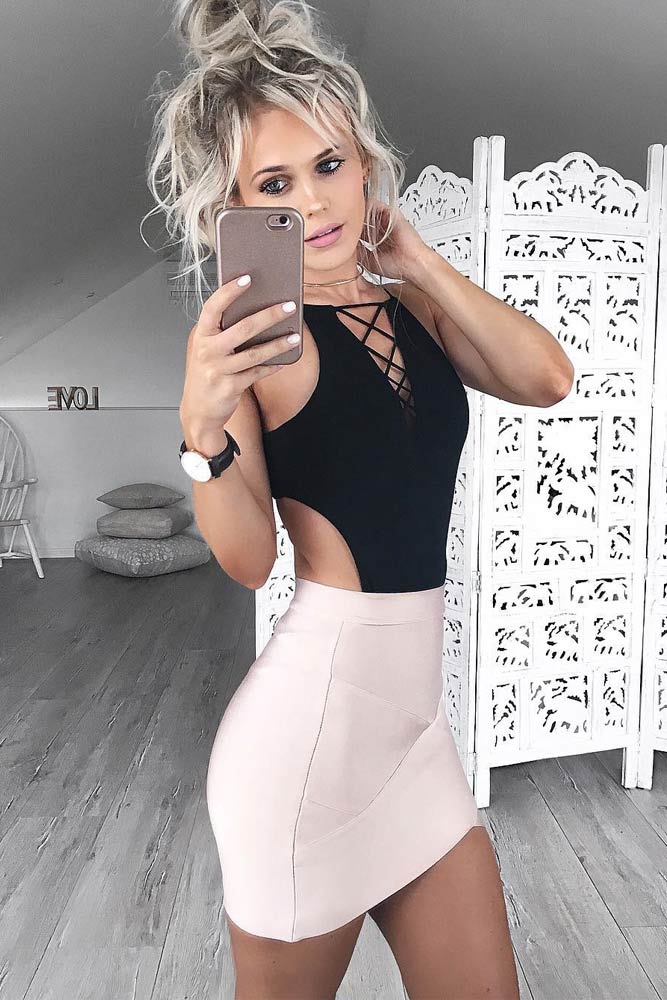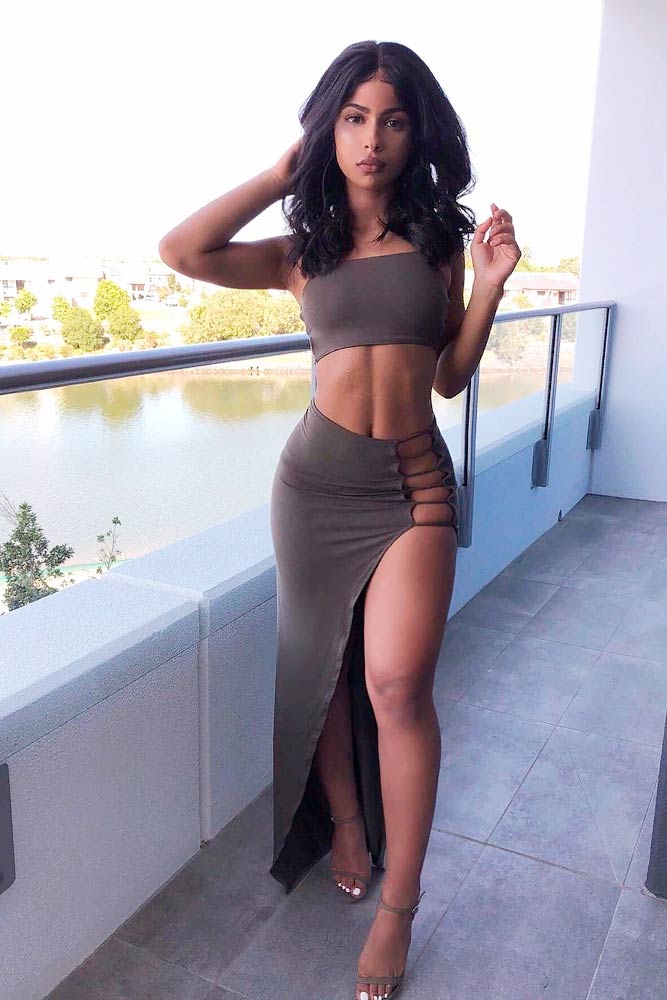 Credit: Instagram/ohpolly, Instagram/hildeee, Instagram/lemybeauty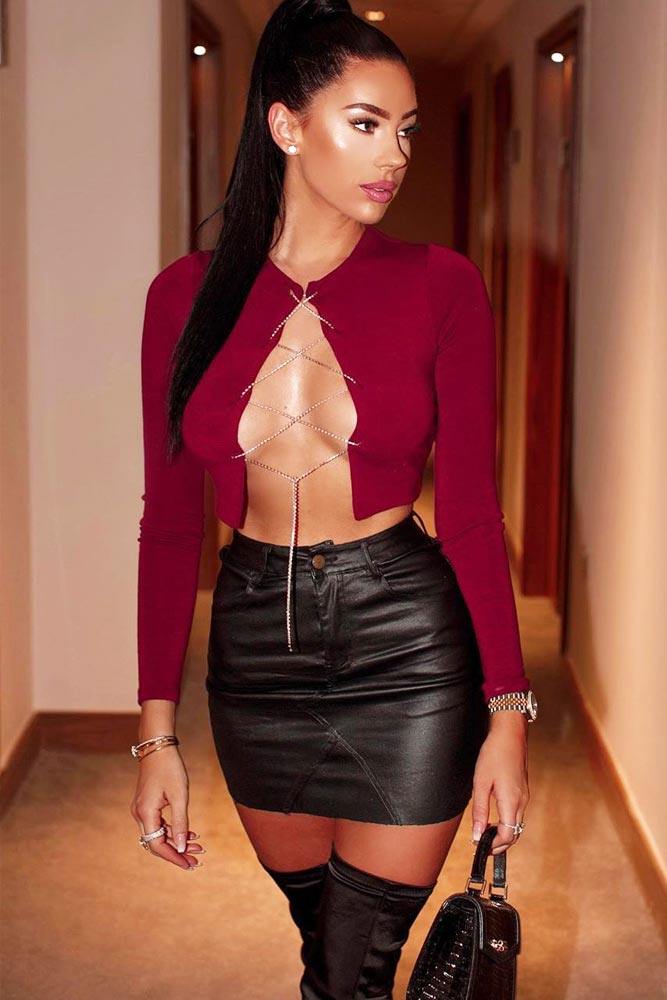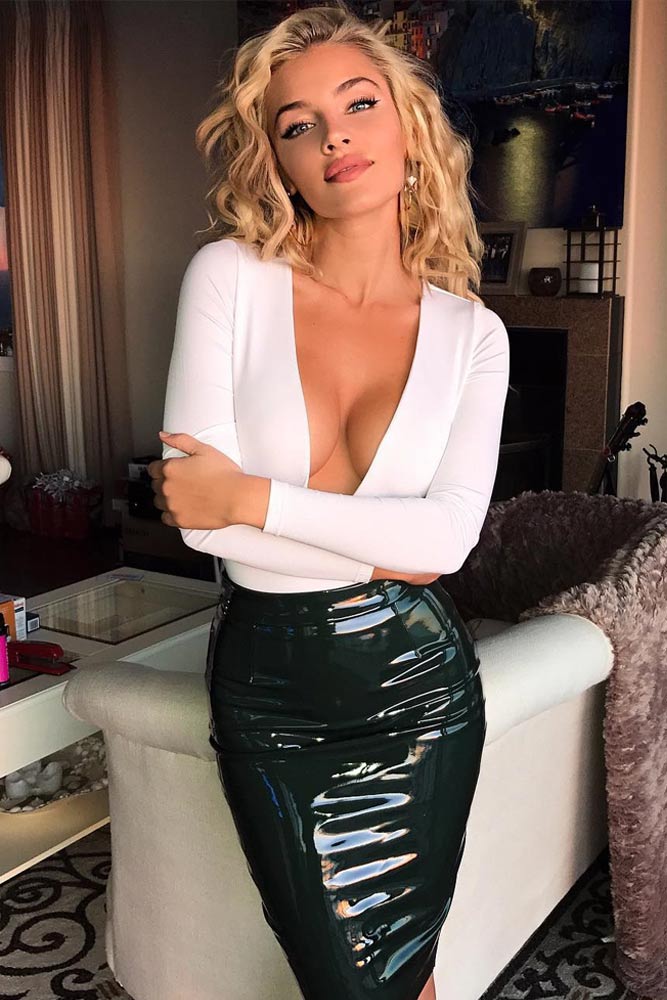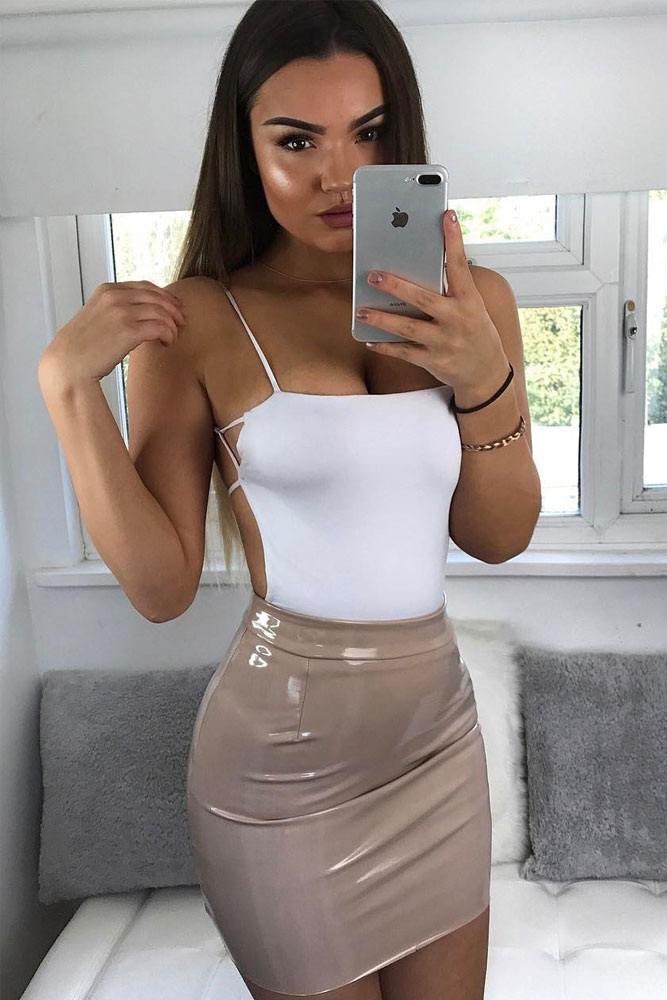 Credit: Instagram/klaudiabadura, Instagram/jean_watts, Instagram/daniellemetz
We all saw those barefoot ladies in a club who got too exhausted wearing their heels. But it's gross, tacky, and most importantly, not safe. So, pick the shoes that are comfortable enough. What is more, you need to think about whether a mini skirt, midi or maxi you are going to wear, the shoes that fit one may not suit the other. Keep in mind!
What Do You Wear To A Club In The Winter?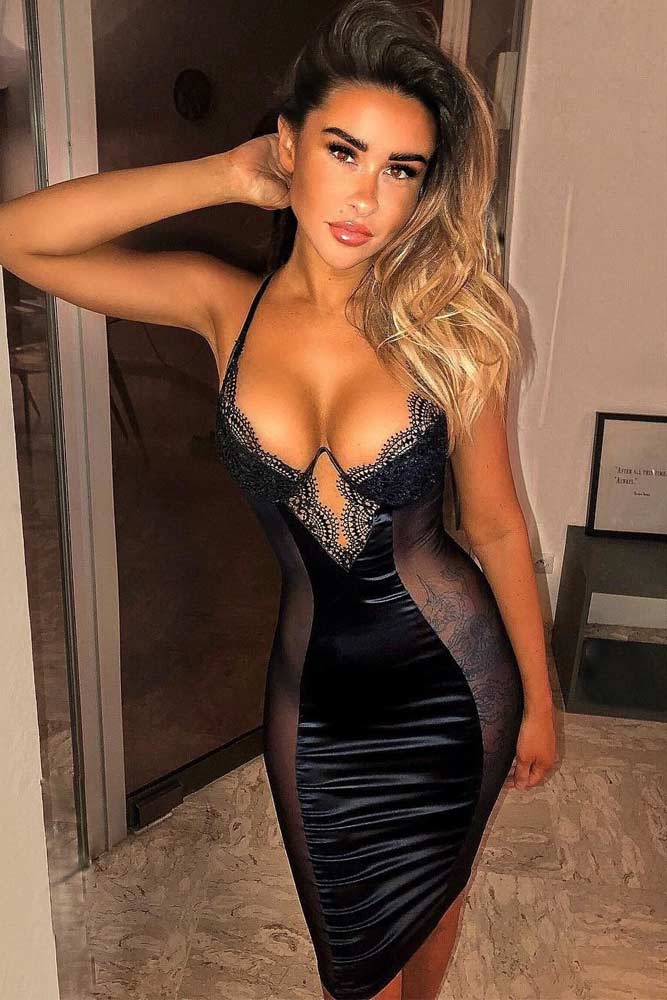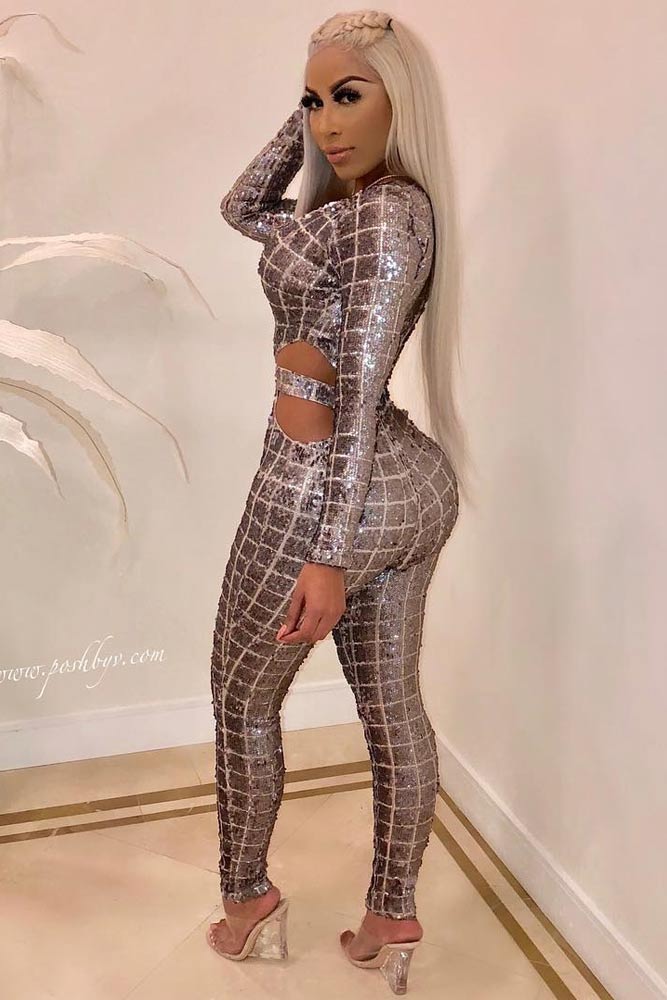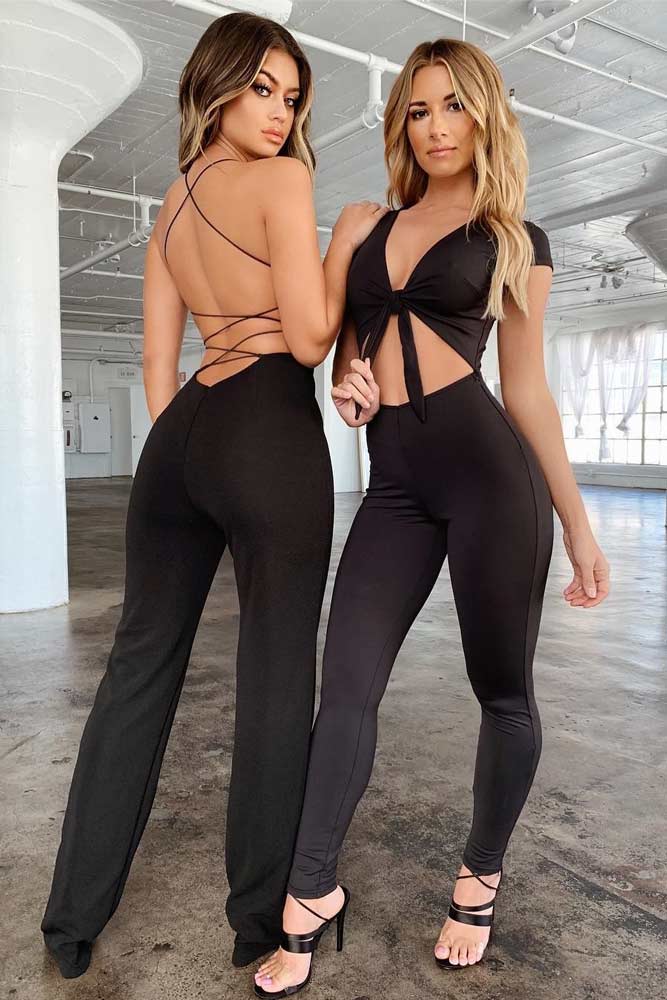 Credit: Instagram/ohpolly, Instagram/poshbyv, Instagram/tigermist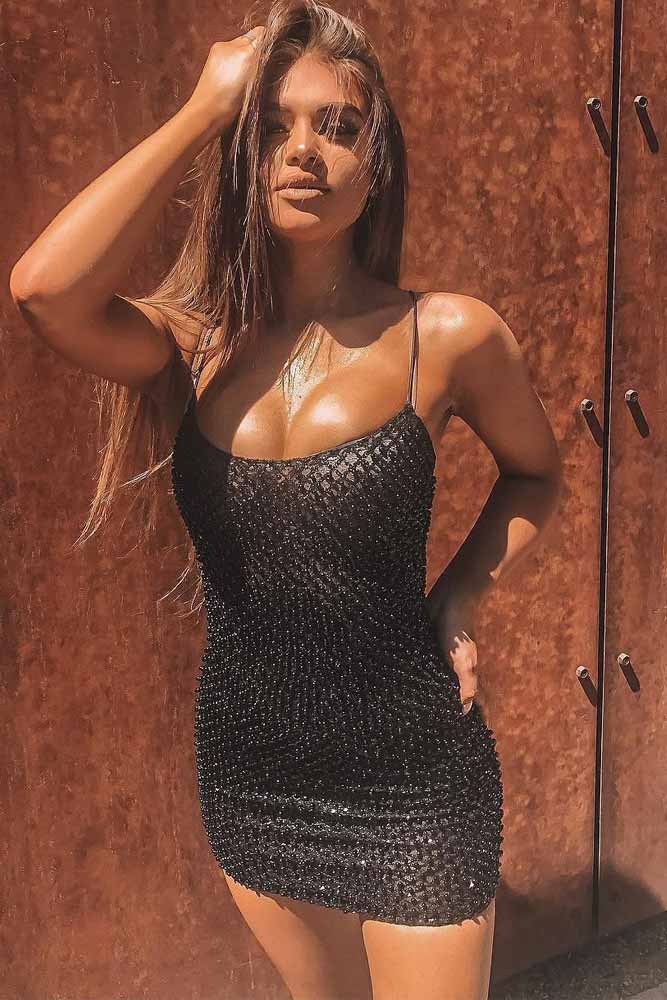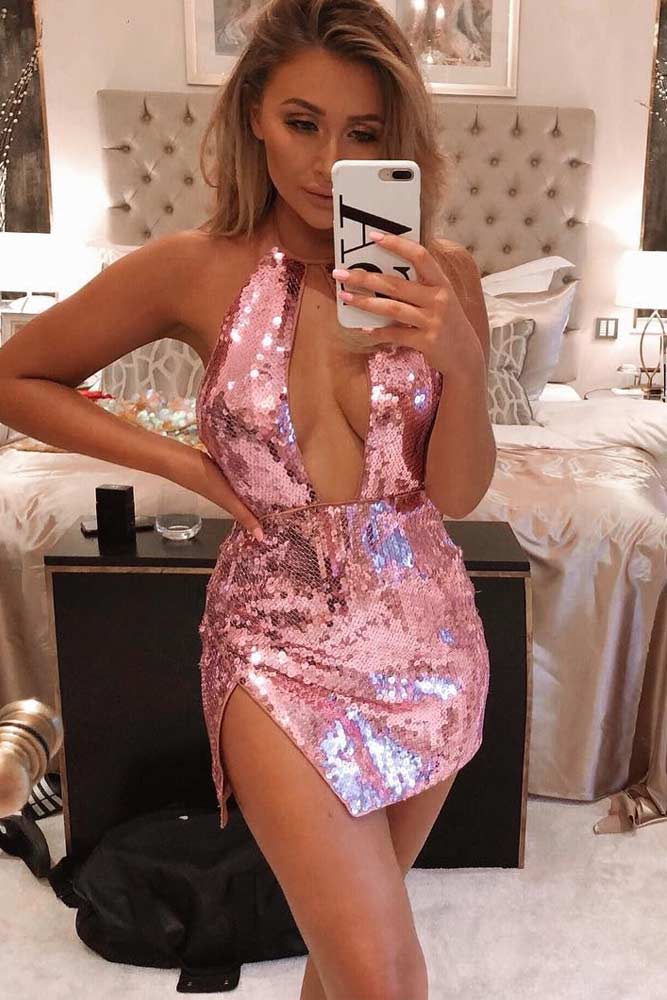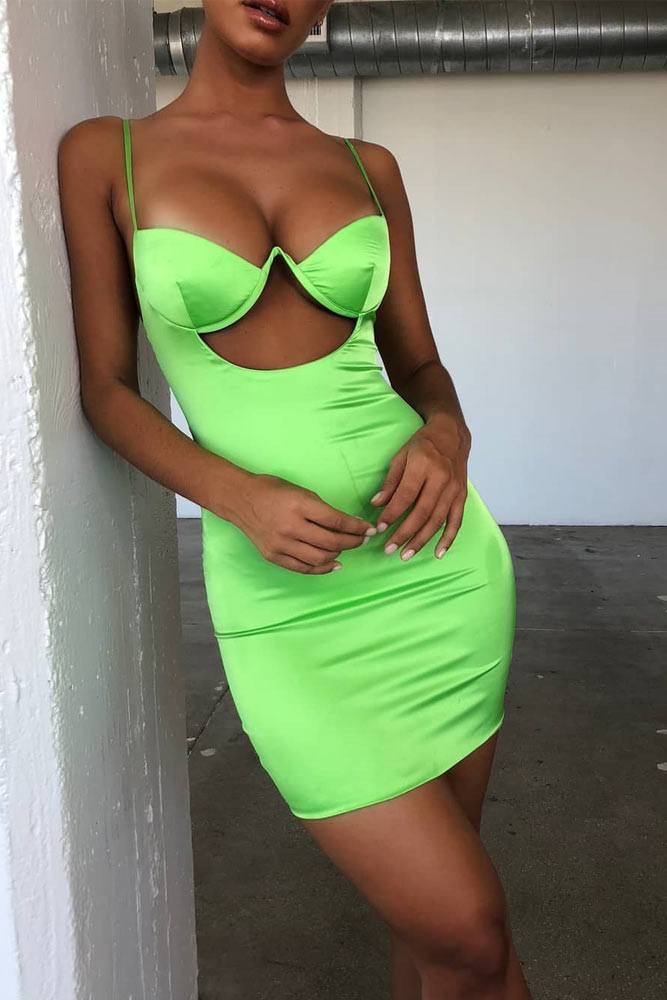 Credit: Instagram/gabidaiagi, Instagram/sarahhashcroft, Instagram/ohpolly
It may be a lot clearer with all the summer club outfits since they are close to being unlimited. There is barely anything that you wouldn't be able to pull off to a party or club as long as it shows some skin. However, what about the outfits to wear to the club when it gets a little chilly outside? Well, you may say that you can postpone some clubbing until it gets warmer, but we say – there is no need to do that! There are many ideas you can experiment during the fall-winter season.
Jeans+Blouse
It is quite obvious that there will be no skin showing this time, but you want to stay warmer, right? Besides, a gentle blouse paired with skinny jeans will result in the creation of a super sassy and elegant look, so it is still worthy of your consideration!
Sweater dress
There is a false assumption that sweater dresses are all baggy and fit for a cold day at the office only. That is not true, as long as the dress is short and enhances your figure, you can easily sport it to any club. One thing to remember – OTB are a must with a dress like that.
Off-the-shoulder sweater
When you are not feeling like putting on a thin blouse, an off-the-shoulder sweater is a sassy alternative.
Mini dress+Tights
There is something summery that you can pull off when it gets colder too. What we have in mind is a light, preferably vintage summer dress combined with thick tights.
Can I Wear Jeans or Pants To A Club?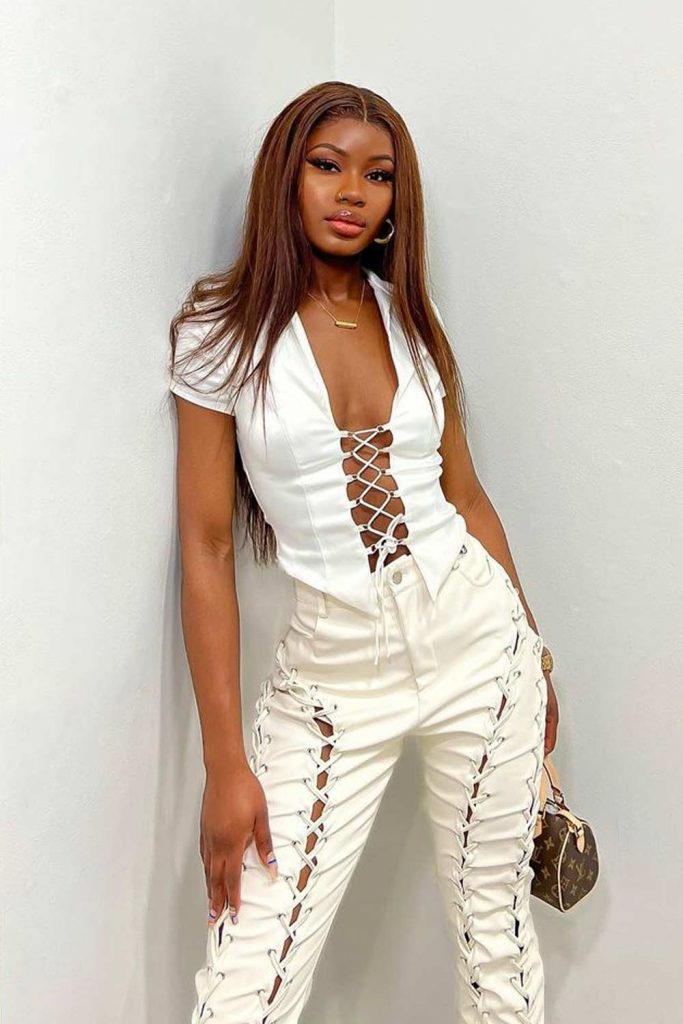 Credit photo: Instagram.com/billykiss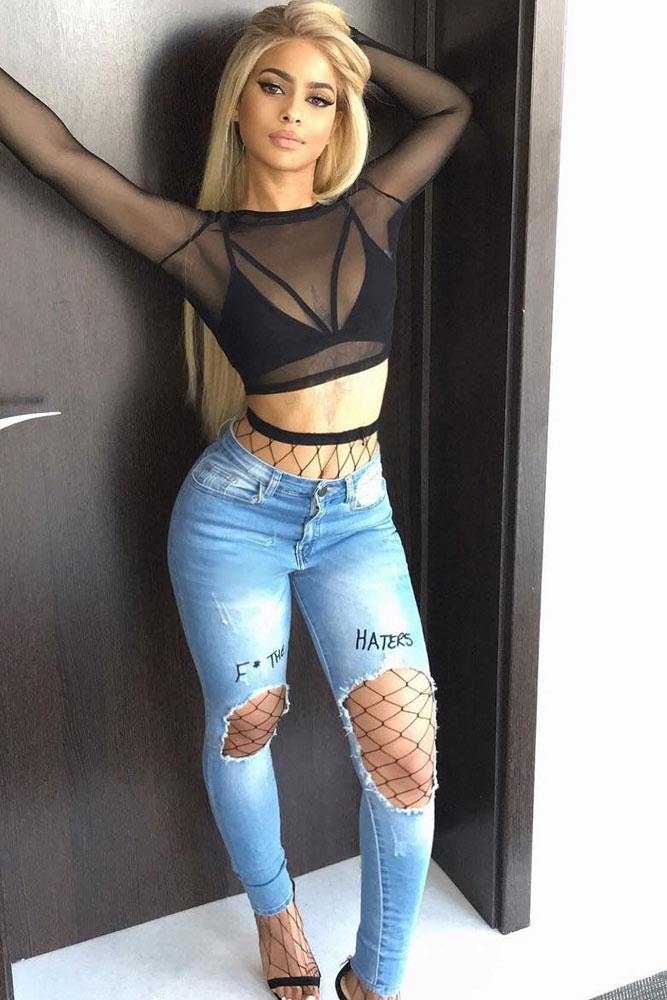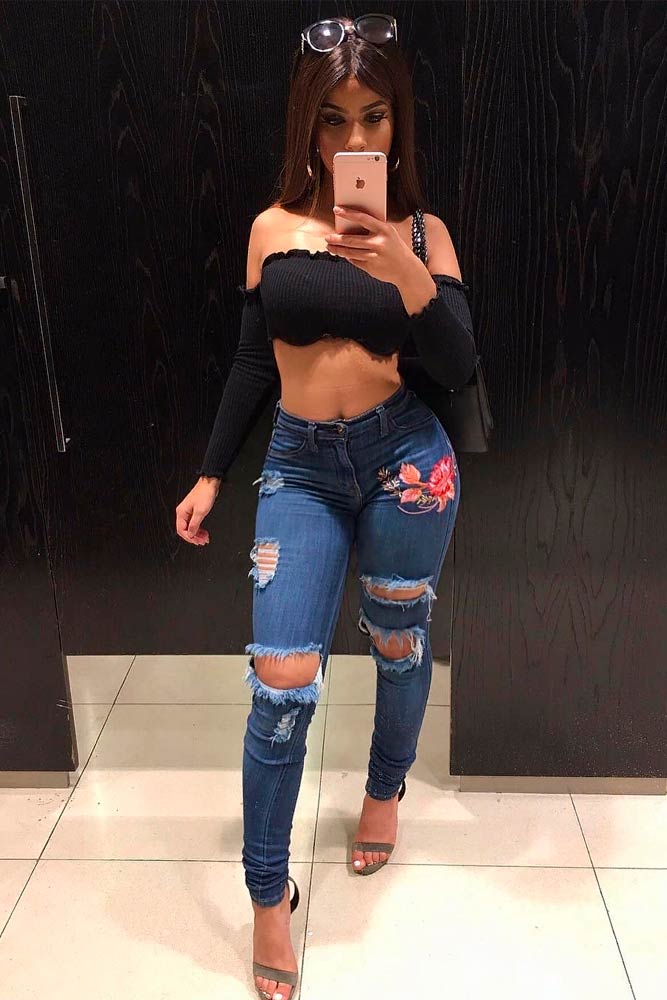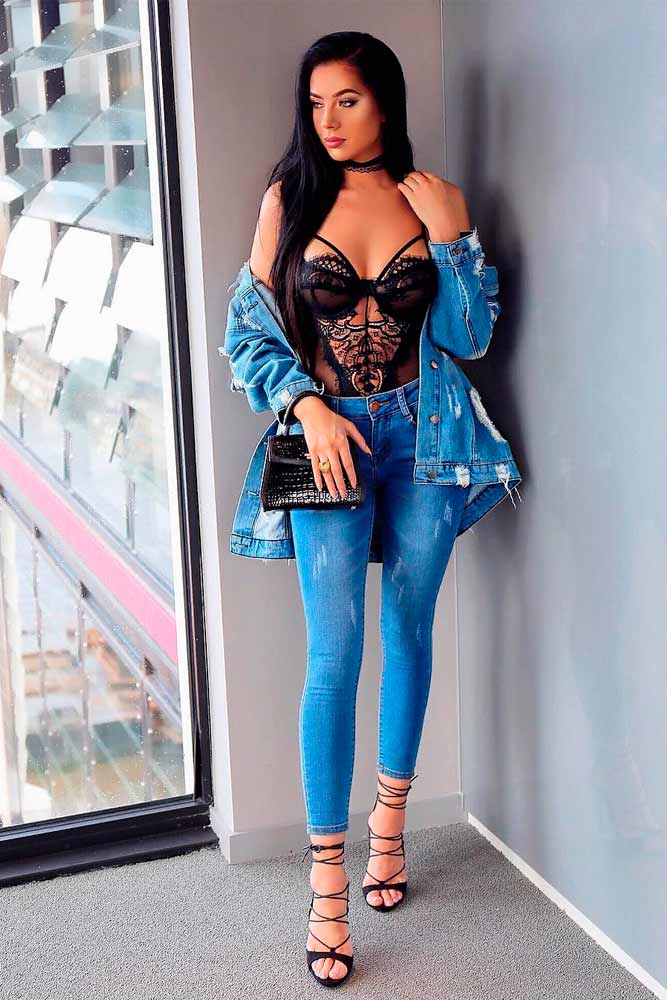 Credit: Instagram/lemybeauty, Instagram/lemybeauty, Instagram/klaudiabadura
The first thing that comes to mind is that all night club outfits are supposed to be over the edge fancy. That is not necessarily true since even a pair of your fav jeans can be worn to a party. Yet, there is a list of things to keep in mind when you are planning your look:
Club outfits with jeans always need an upgrade. You can still look a tiny bit casual due to the jeans part, but a fancy top is a must.
Set your working out outfits aside straight away.
If you choose to put on heels, you are bound to remember that you are going to walk and dance in them all night long. If there is a tint of doubt that you won't manage to do that – do not put them on!
Comfort above all. You should never ever thin about dressing up into something that is either too small or too short. As a result, you will spend all night trying to keep it in place and get home annoyed.
Sexy is not about showing the most of your body. It is about showing it in a proper amount. A dress with a low-cut back should look quite reserved in the front.
Don't you dare bringing a huge purse with you to the club. It will always be in the way, especially if you are planning on a little dancing. Take a small one that can fit in all the necessary things.
The Hottest Jumpsuit Outfit Ideas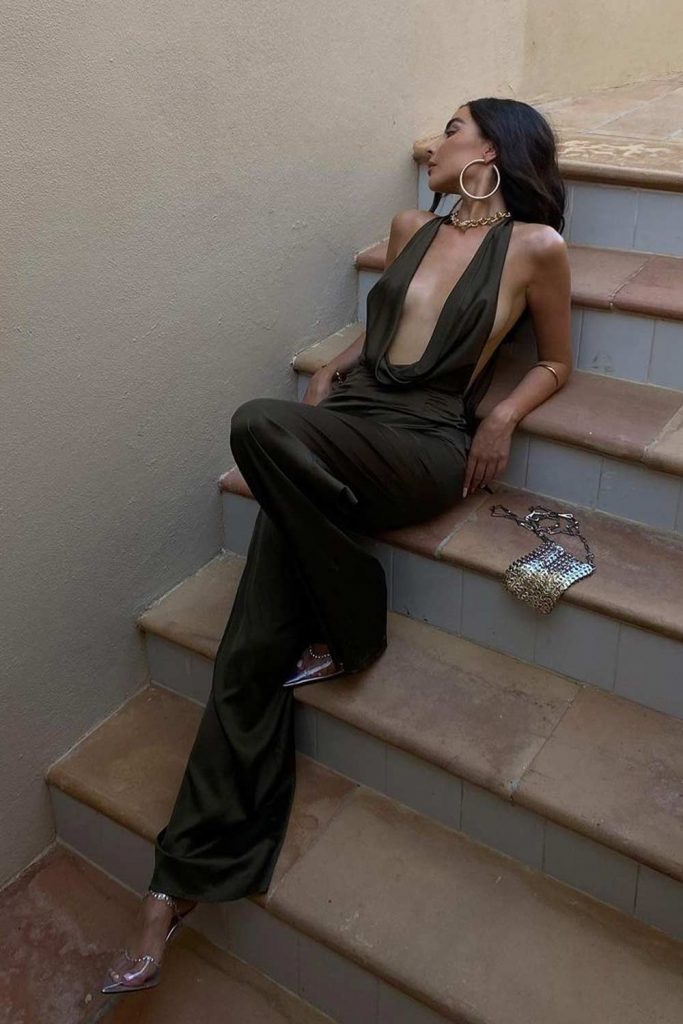 Credit photo: Instagram.com/showpo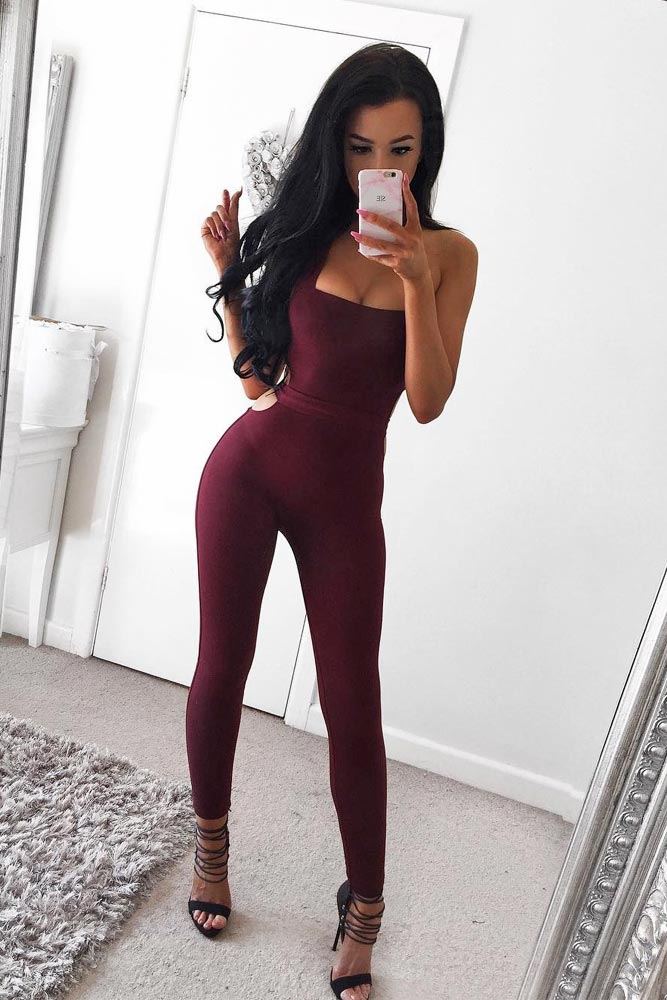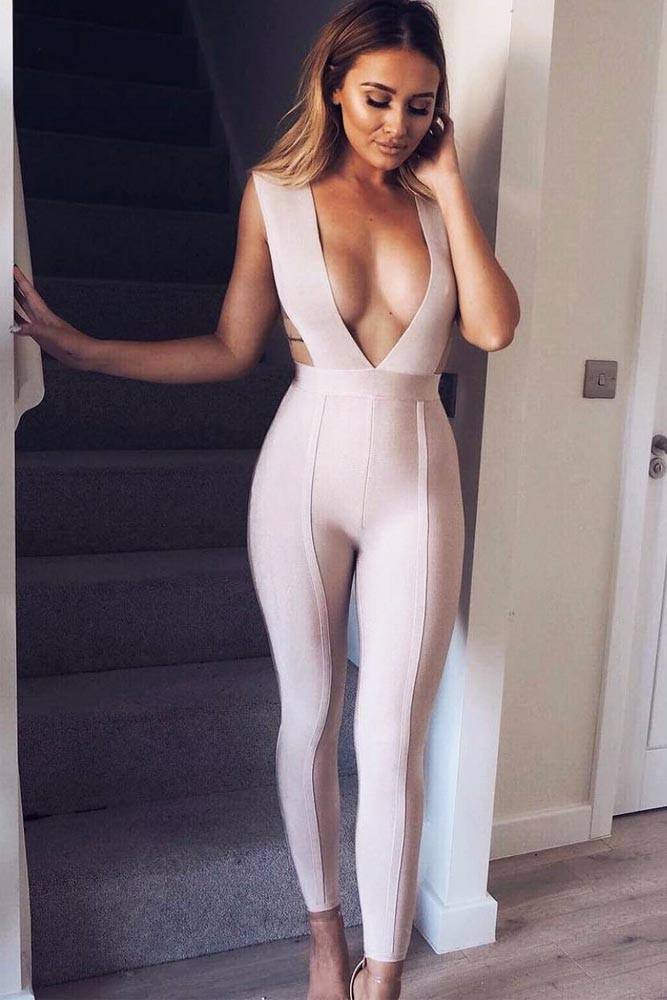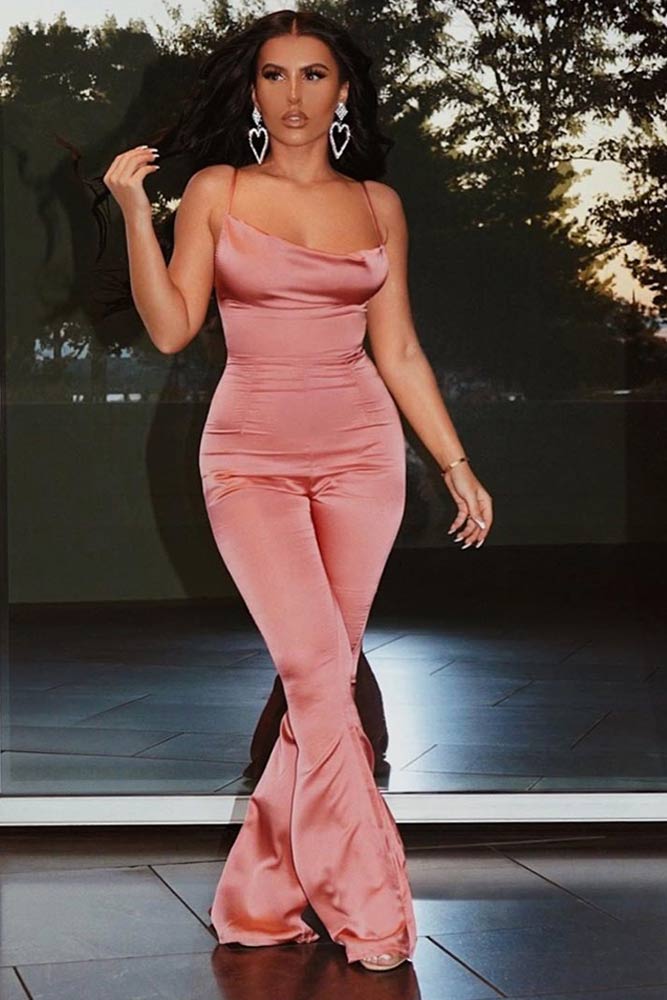 Credit: Instagram/sellisx, Instagram/sarahhashcroft, Instagram/amrezy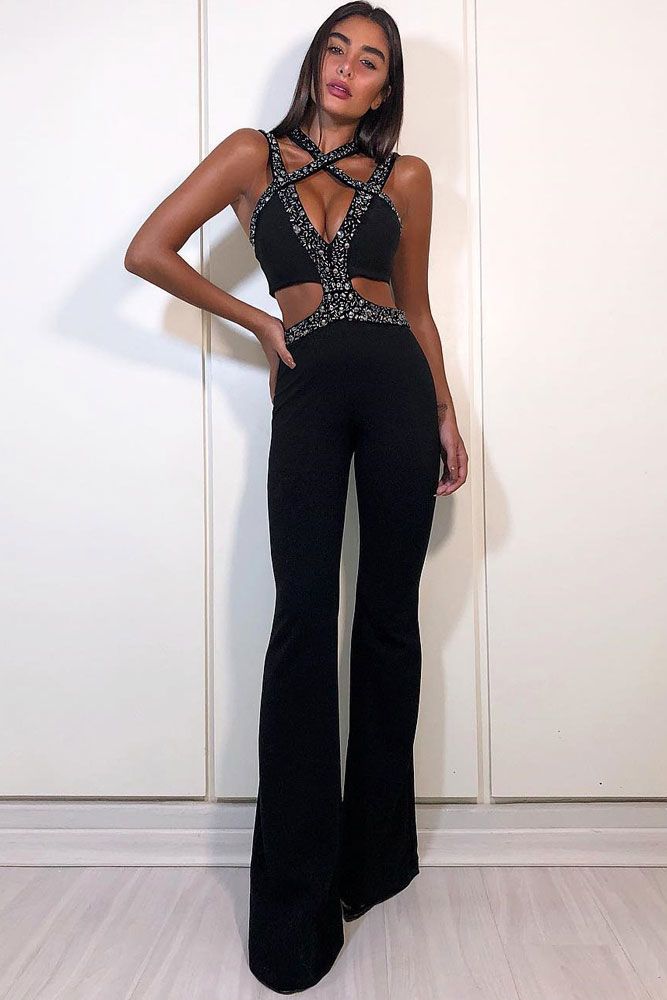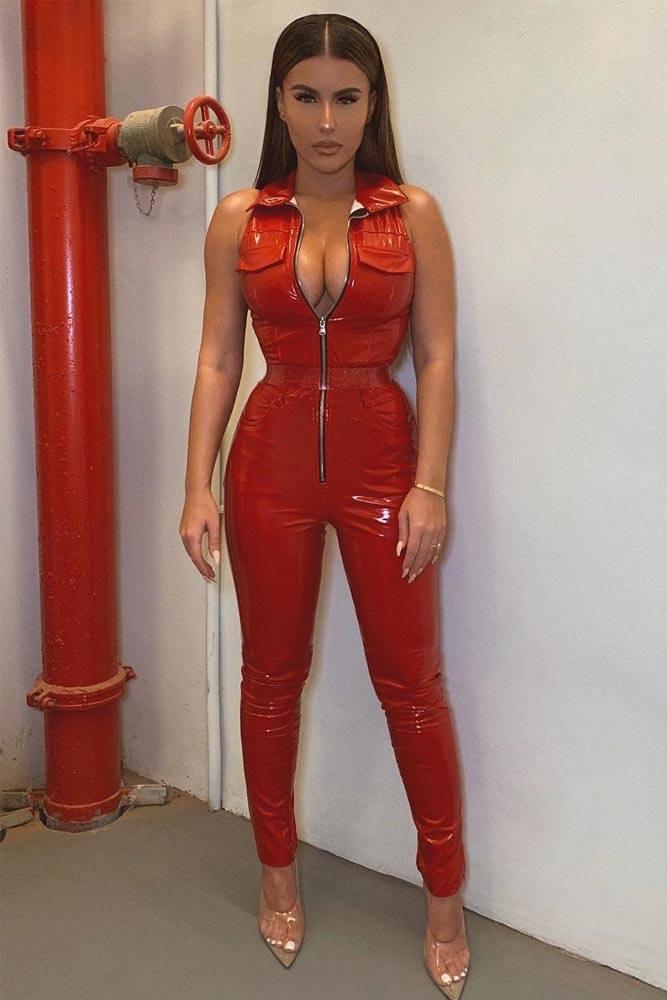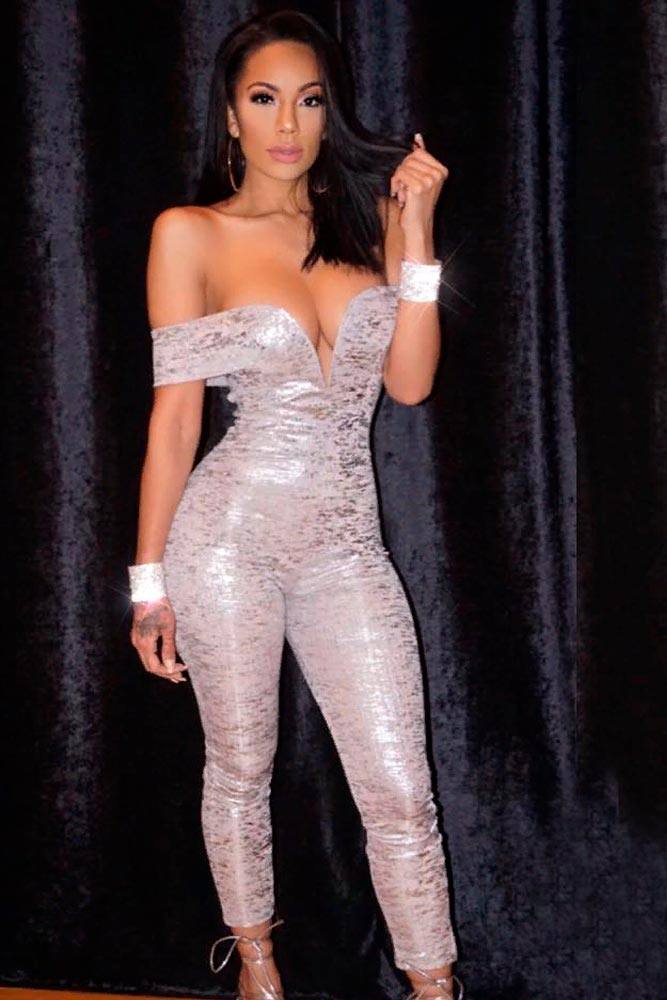 Credit: Instagram/jenniferauada, Instagram/amrezy, Instagram/iamerica_mena
But don't go way too casual, as well. Bendable flats are ok, but sneakers as well as Lululemon are no-no. You are not going to work out there. A club is not a gym!
Short Jumpsuits for Club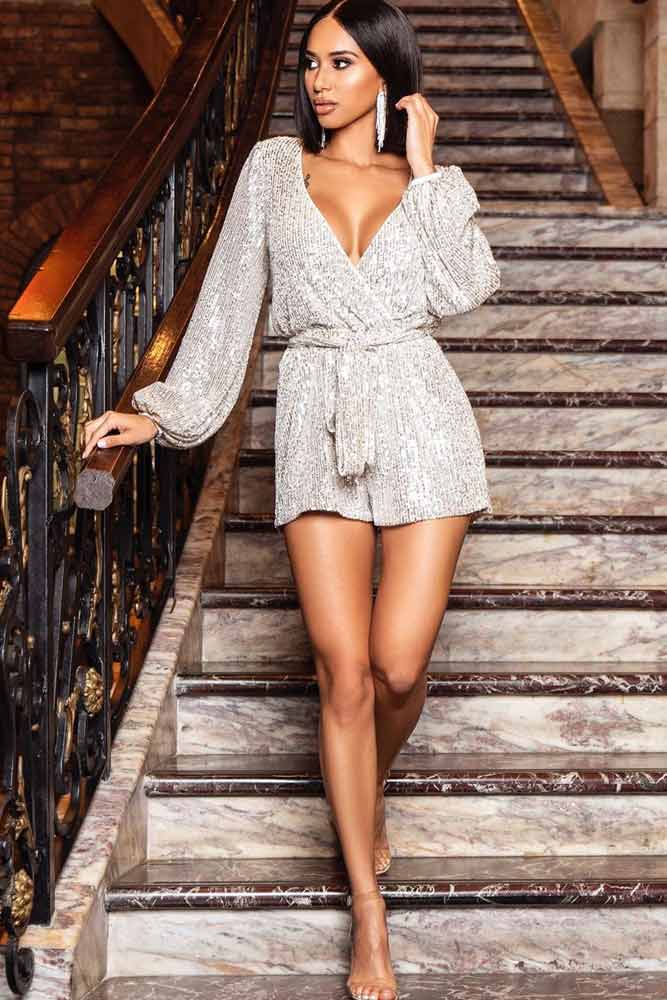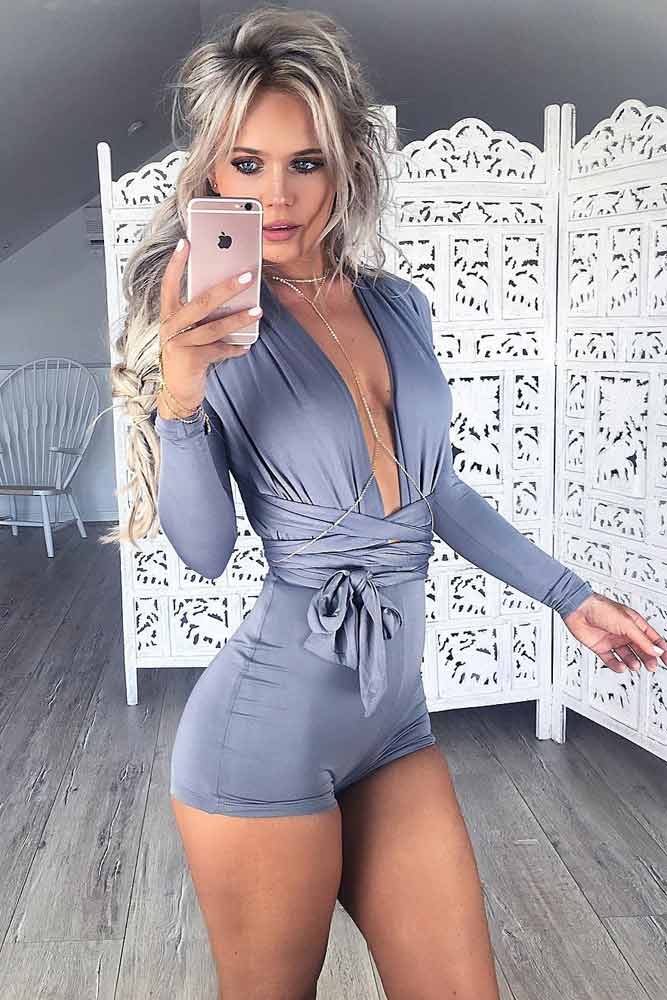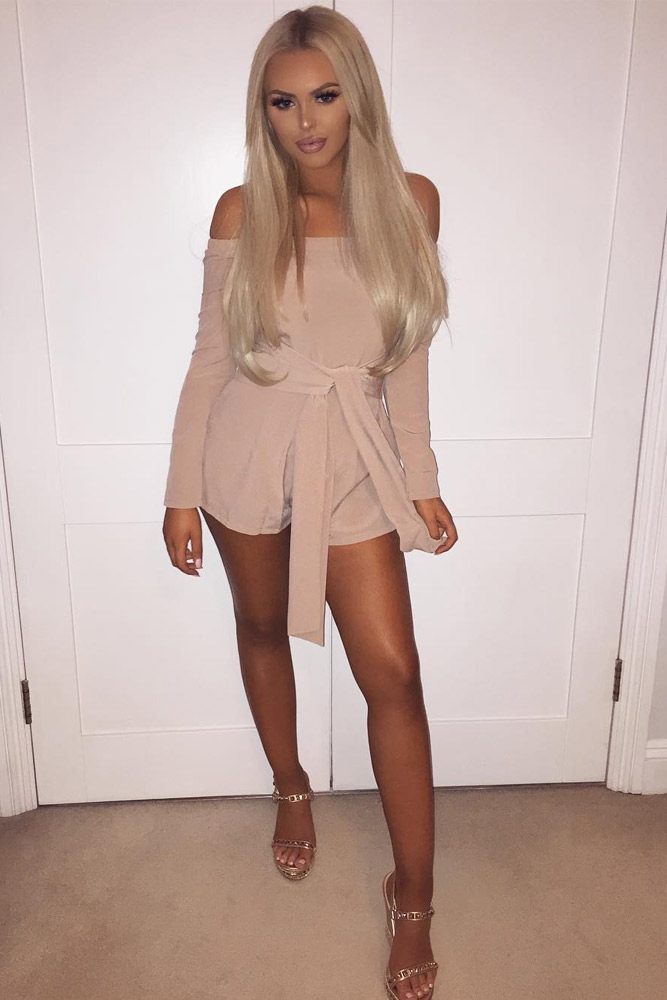 Credit: Instagram/hotmiamistyles, Instagram/hildeee, Instagram/pollymarchant
Trendy Dress Club Outfits To Inspire You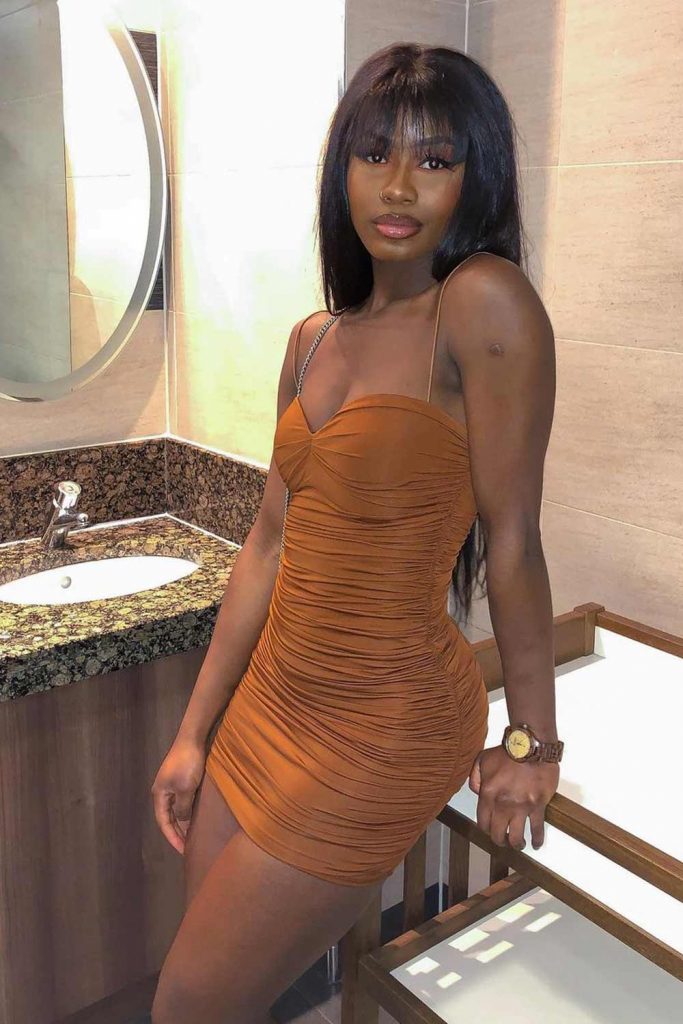 Credit photo: Instagram.com/billykiss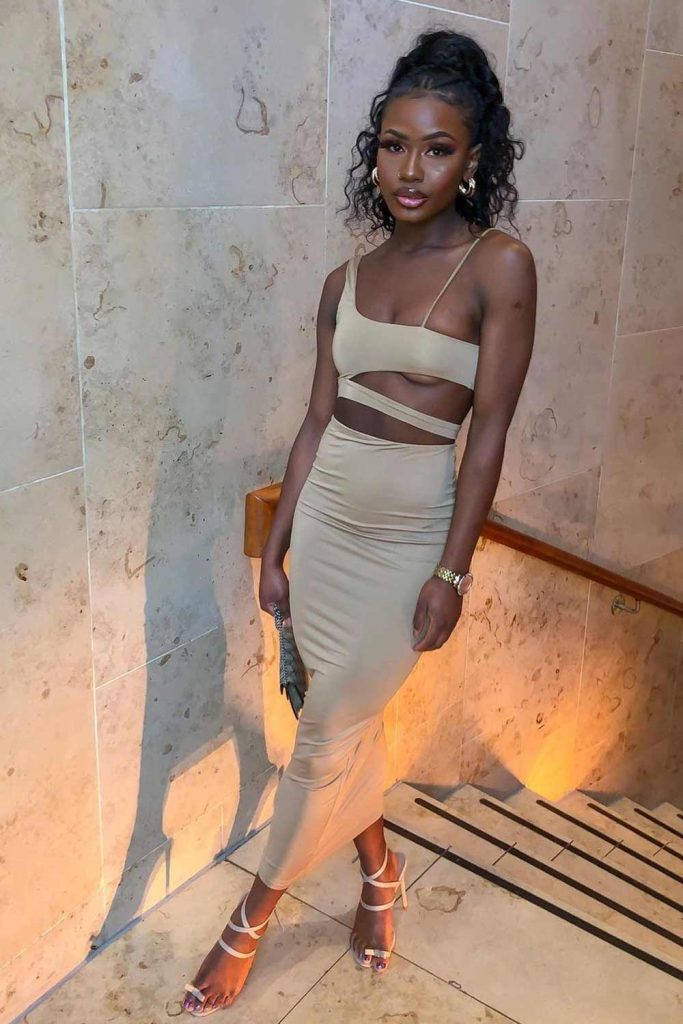 Credit photo: Instagram.com/billykiss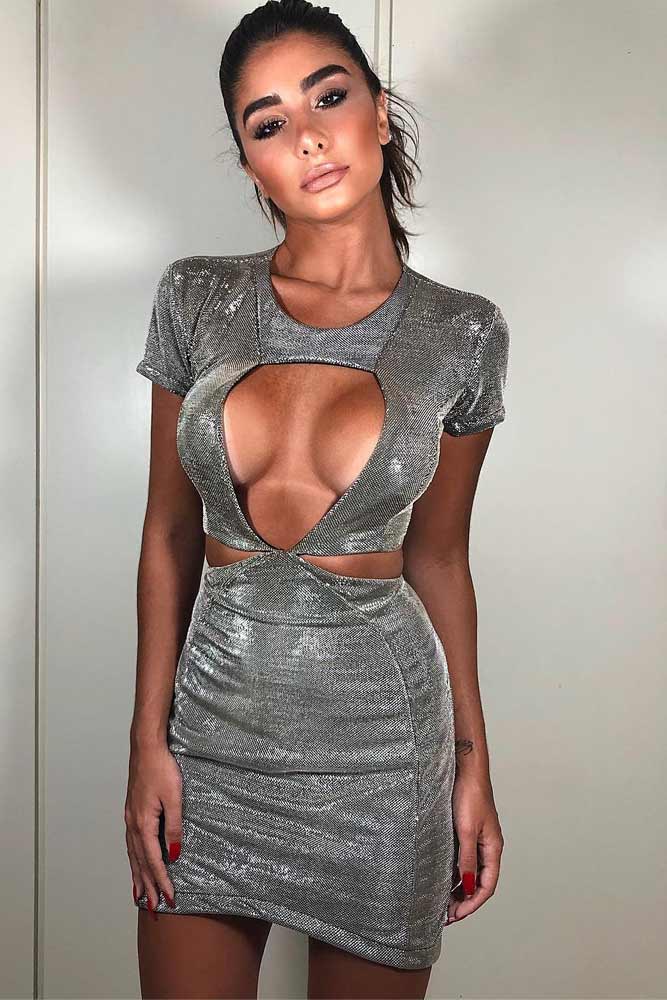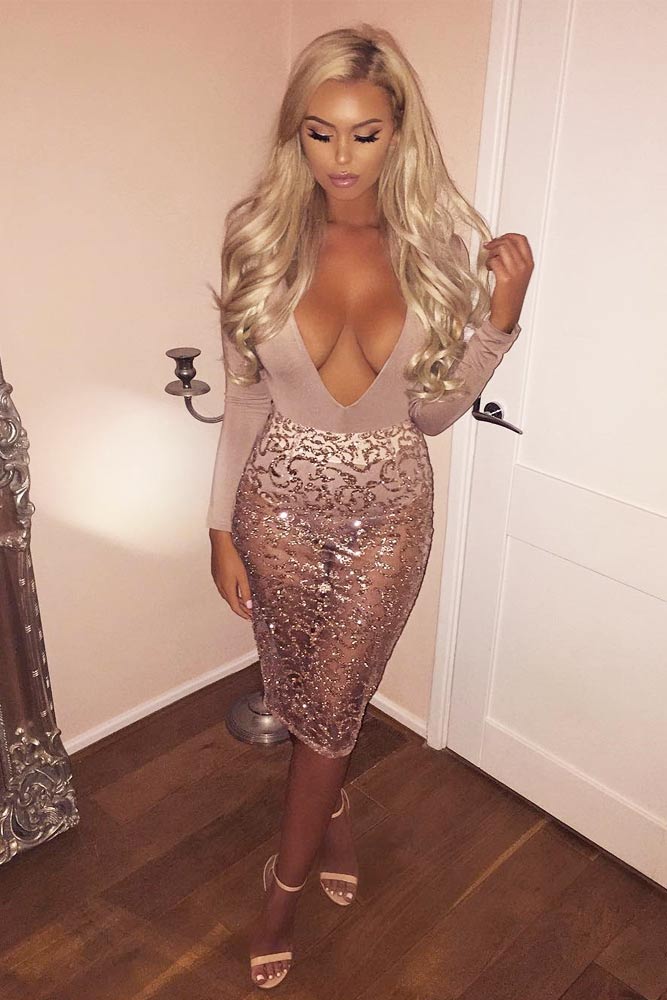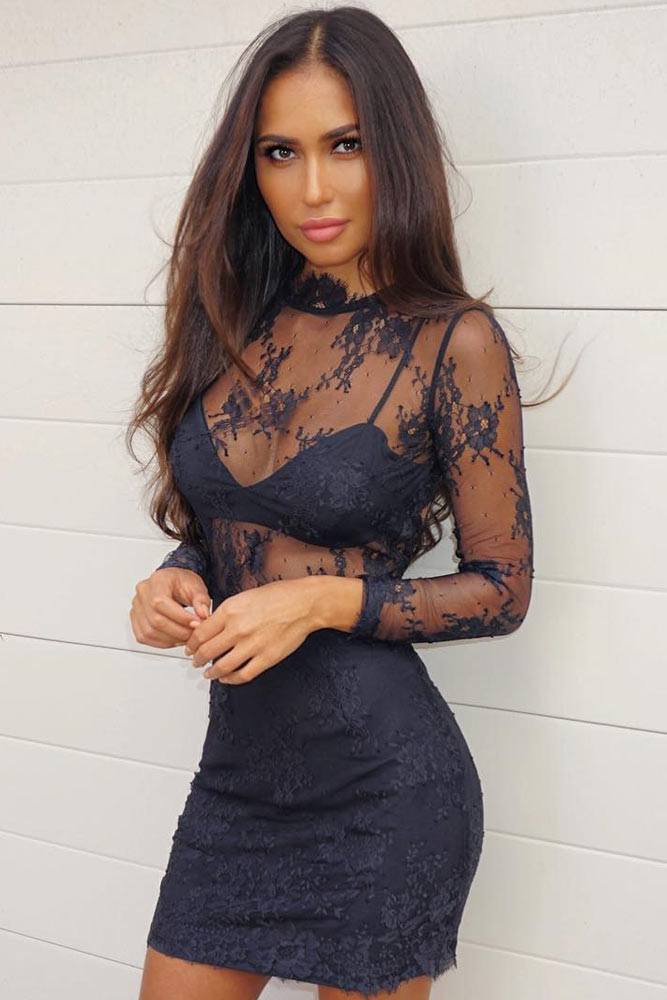 Credit: Instagram/jenniferauada, Instagram/pollymarchant, Instagram/diazdilya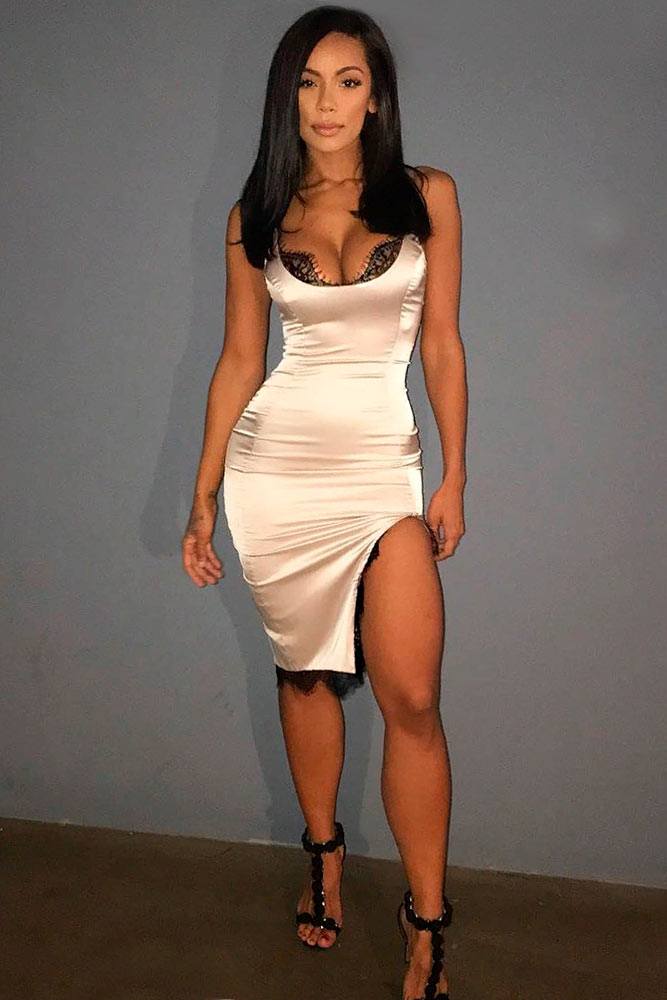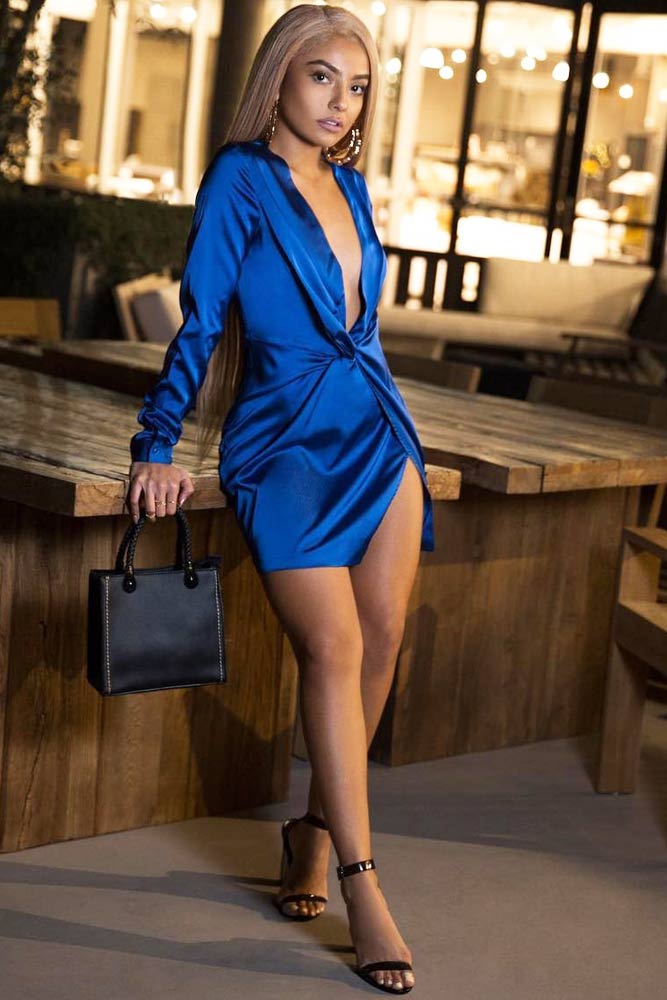 Credit: Instagram/iamerica_mena, Instagram/iamerica_mena
Also, it is essential to pick an outfit that actually fits. Ladies tend to consider too short and too tight dresses to be attractive for a night in a club. In reality, it's a fashion misperception.
The Most Lovely Playsuit Outfits And Outfits With Shorts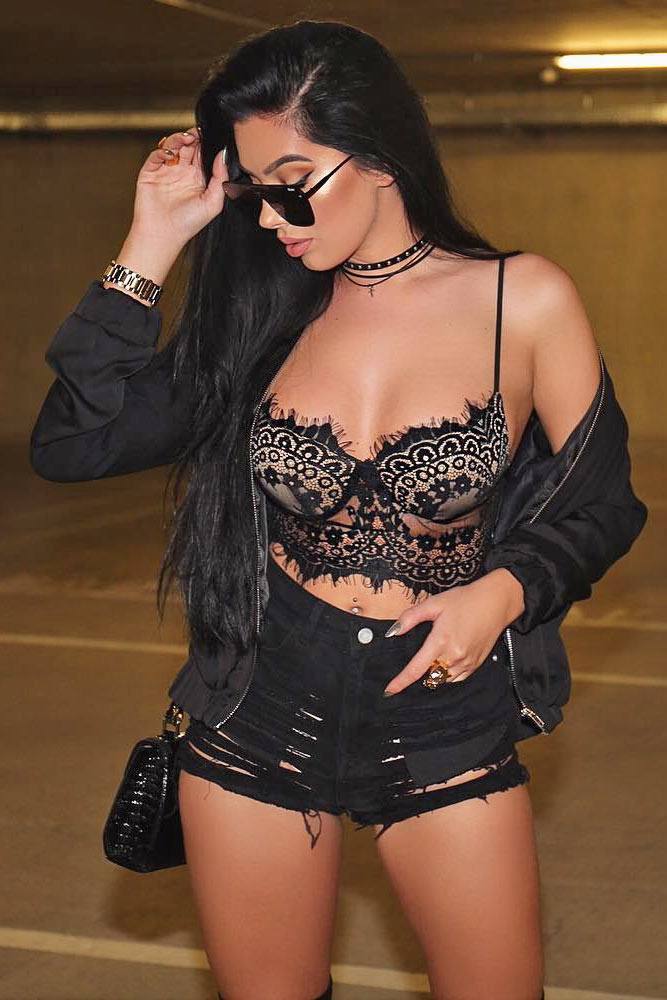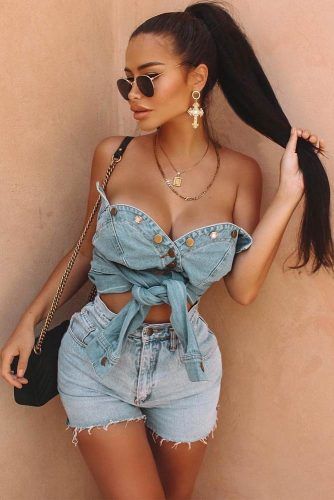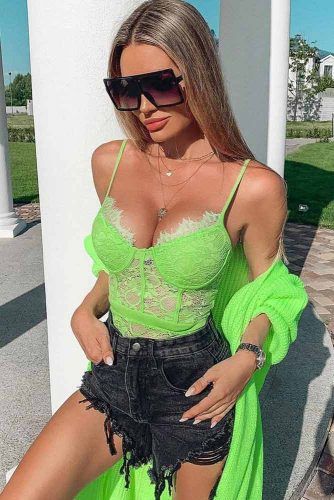 Credit: Instagram/klaudiabadura, Instagram/adelegrisoni, Instagram/missyempire
Surely, sexy outfits are appropriate to wear to a club. These often involve high heels. However, it is advisable to put on heels only if you can spend the night wearing them.
Ideas Of Sexy Outfits Rocked By Celebrities
Gold Bodycon Dress With Crystal Accents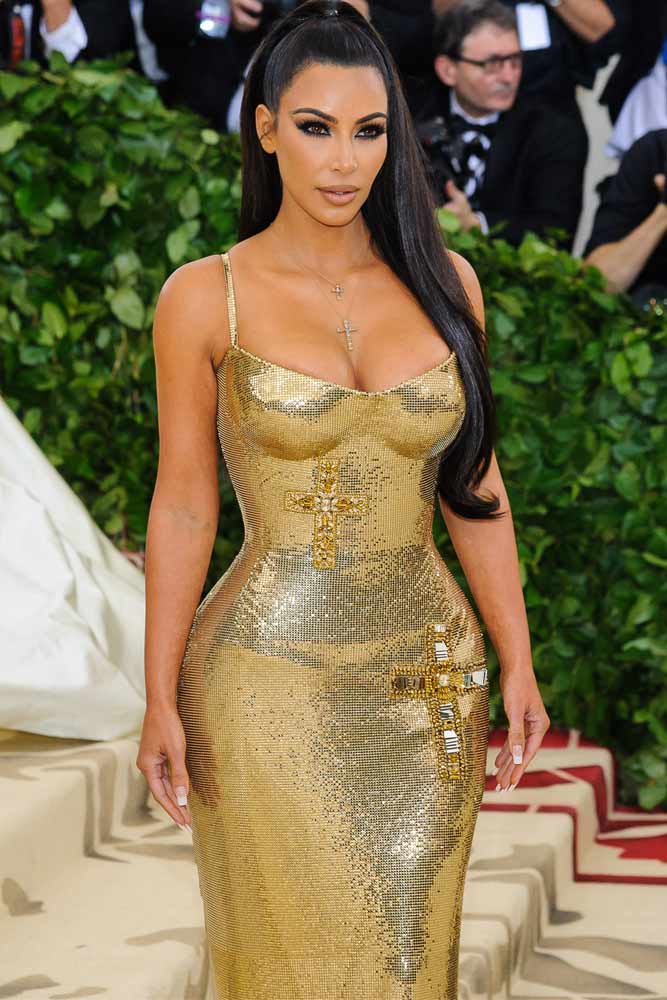 Source: Sky Cinema/Shutterstock
Why don't steal a club look from one of your favorite trendsetters? For example, iconic Kim Kardashian always knows how to enhance the beauty of her best features, and this bodycon maxi dress is proof! Not only does the shiny dress fascinate with its illuminating effect but also show off the enviable body of the sexy celeb!
Sequin High Neck Mini Dress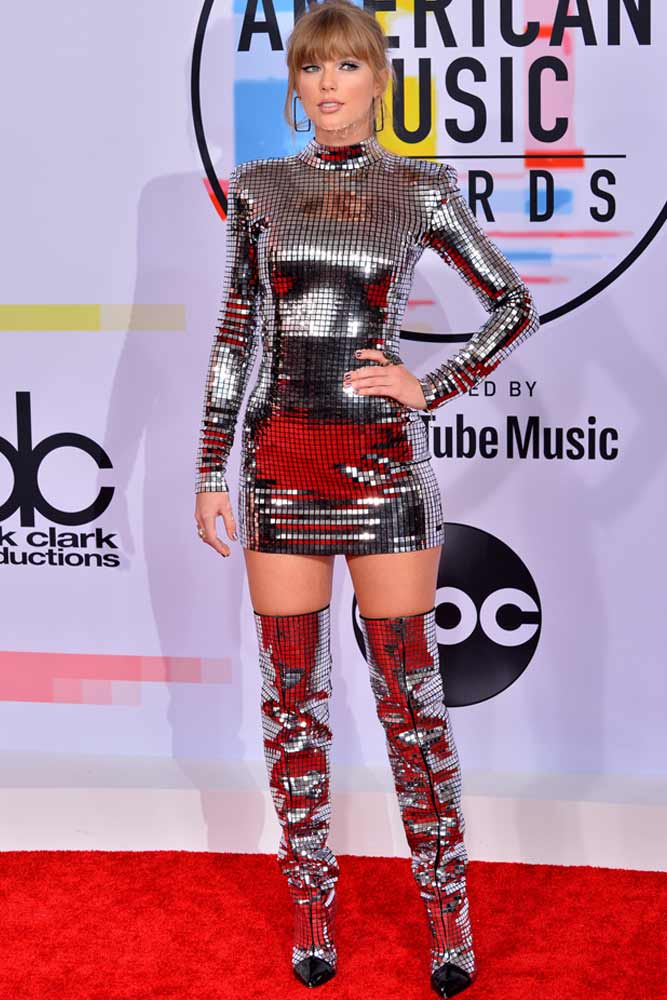 Source: Featureflash Photo Agency/Shutterstock
Most red-carpet looks of Taylor Swift bring a lot of feminine and minimalist vibes. And here you can see how her outfit looks like when she's about to make it big. Needless to say, once you show up with a dress and knee-high boots like these, you will shine even brighter than a disco ball.
Satin Top Bra Dress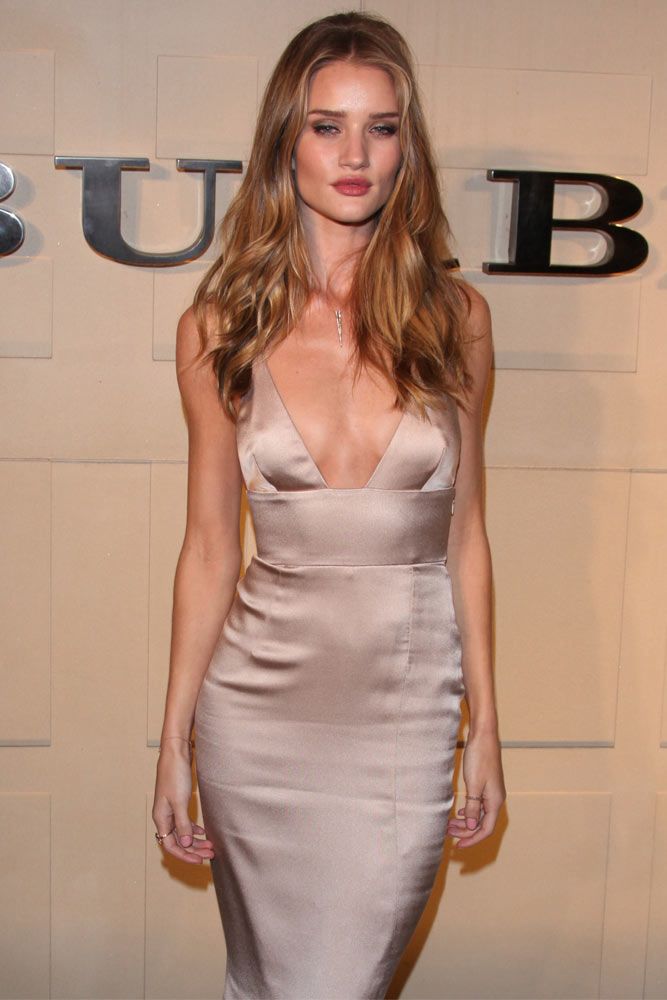 Source: Kathy Hutchins/Shutterstock
What can be sexier than an elegant, satin bra dress that fits your body like a glove? Well, Rosie Huntington-Whiteley can show the charm of bra dresses like no one else. Such a sleek and exposing silhouette will nicely fit your night-out occasion!
One Piece Sequin Bodysuit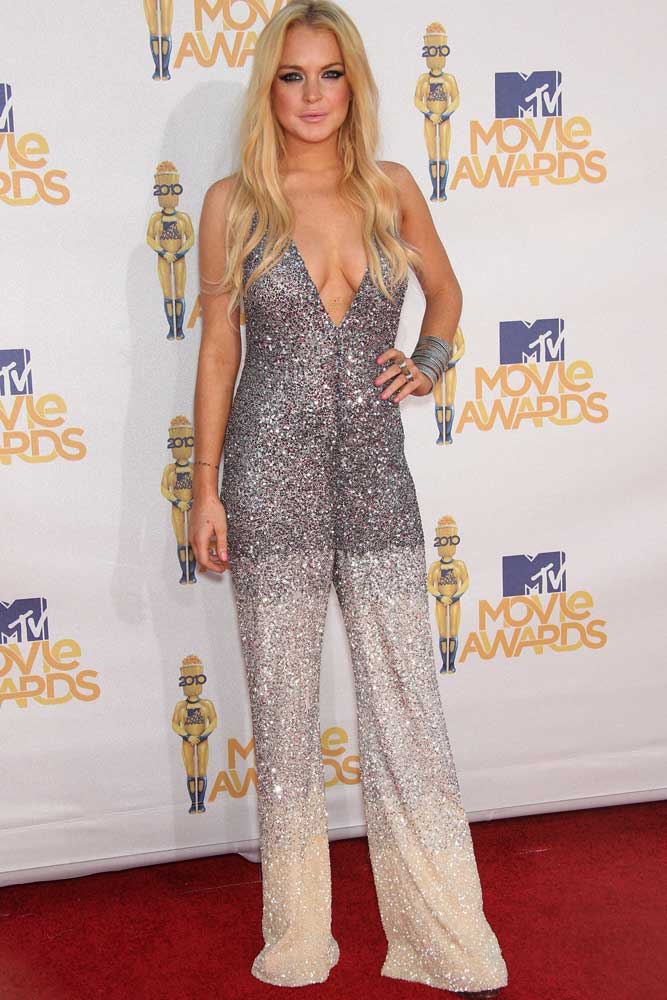 Source: DFree/Shutterstock
If you feel super confident about your body, a one-piece bodysuit with a deep cleavage dress and shiny rhinestones is a stunning idea. Lindsay Lohan is never afraid to show off her body and rebellious taste, so she wouldn't mind you stealing her club outfits!
Latex Pink Top And High Waist Leggings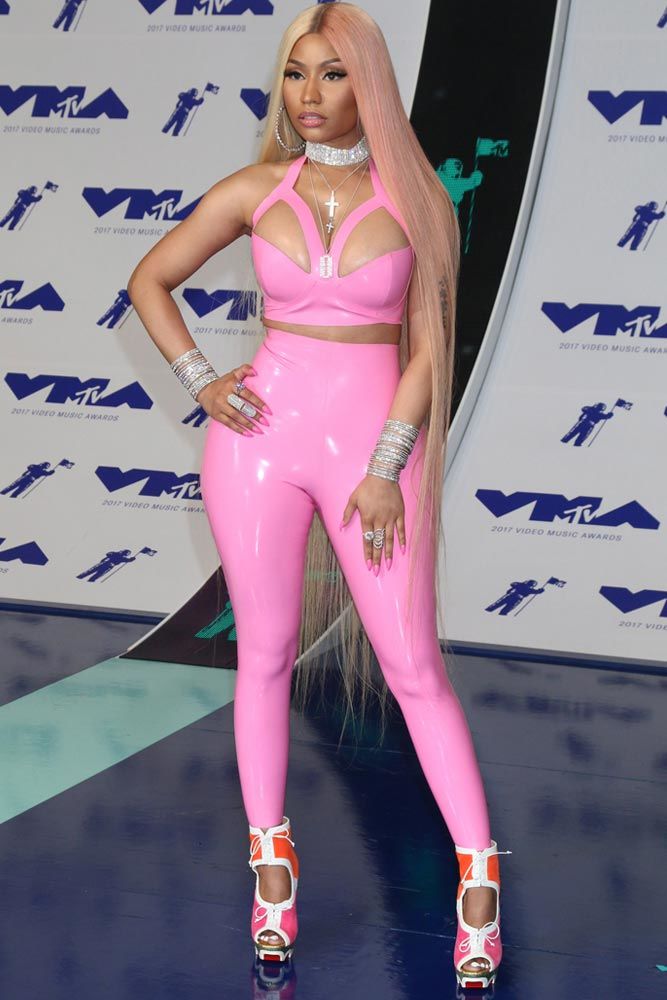 Source: Kathy Hutchins/Shutterstock
You need to have the Nicki Minaj courage to rock such a head-turning and slinky idea! Yet, if you share the same view in terms of club fashion, copying her look will guarantee you catching all eyes around you.
Shoulder Off Top With Burgundy Leggins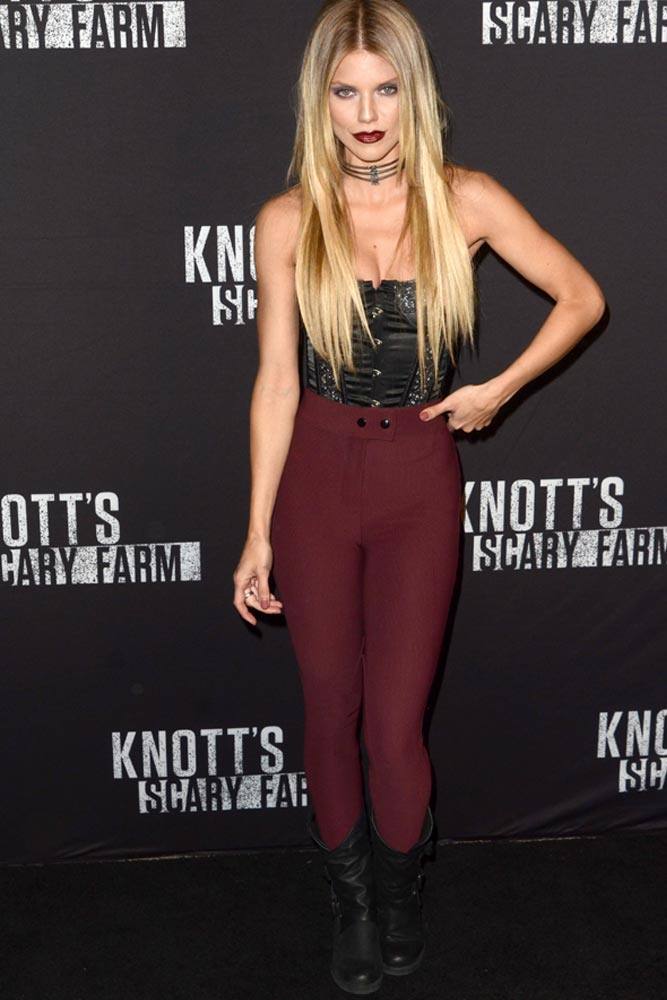 Source: Wild Print Mini Dress/Shutterstock
This AnnaLynne McCord's club outfit is here to let your punky soul run wild to accompany you for the evening party. Make sure that bold colors of your outfit match one another and don't forget to finish the look with an attention-grabbing makeup.
Wild Print Mini Dress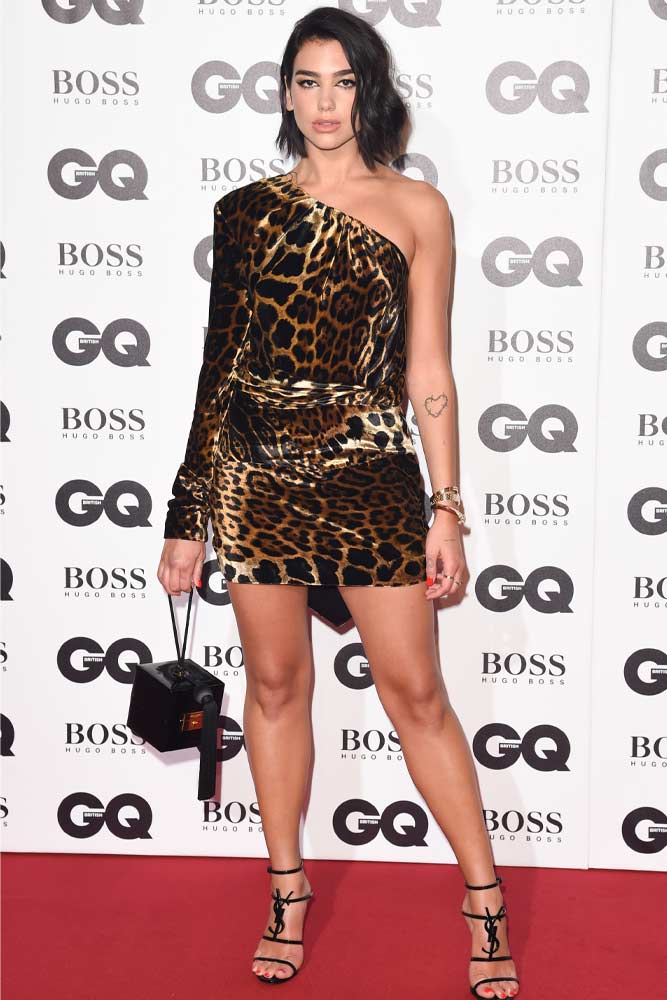 Source: Featureflash Photo Agency/Shutterstock
The once outdated wild print trend is back in town, so no wonder that Dua Lipa decided to rock such a mini dress. Some chic, minimalist high heels and a simple, little bag are enough to make the gorgeous look complete.
Black Cut Out Split Leg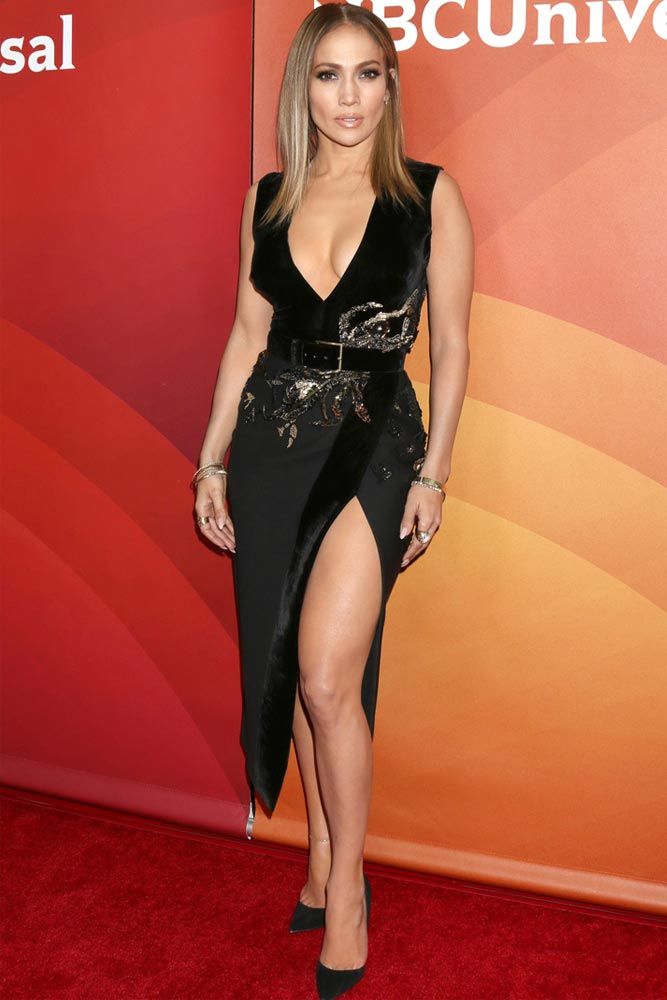 Source: Kathy Hutchins/Shutterstock
Just look how amazing Jennifer Lopez's curvy body looks in this dress. While accentuating her awesome waist, this dress opens up her well-shaped silhouette with the help of cut out split leg feature. Isn't that a glorious look for curvy ladies?
Black Top With Maxi Crystal Skirt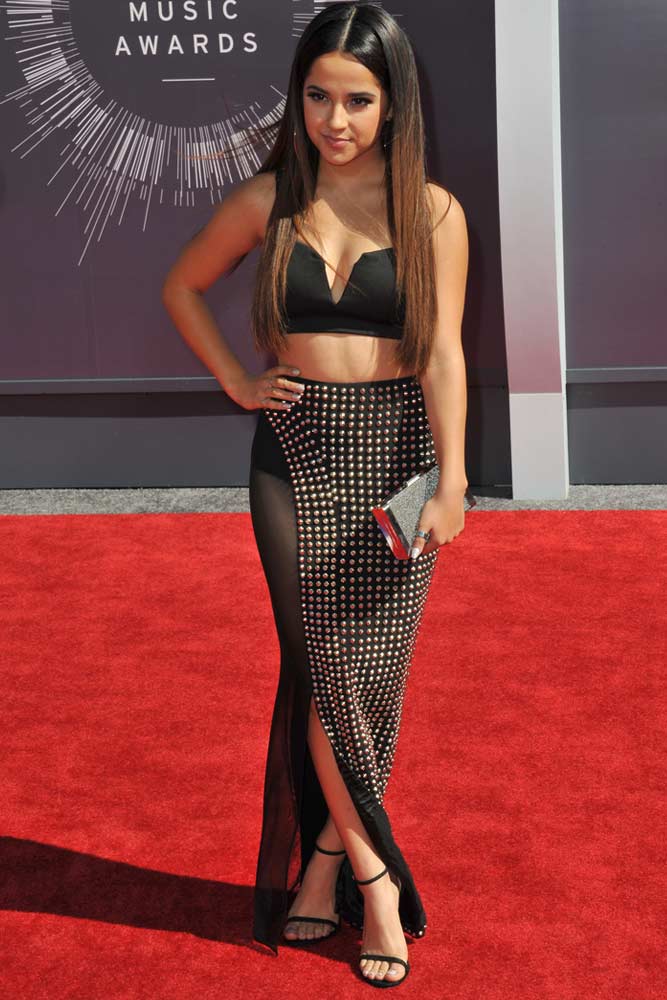 Source: Featureflash Photo Agency/Shutterstock
If you are into club outfits that combine maxi skirts and hot, exposing tops, look no further than Becky G's look. Many women opt for maxi skirts to hide up some flaws, but this time it's all about eternal shining that enhances the graceful hips.
Black Mini Dress With Double Slits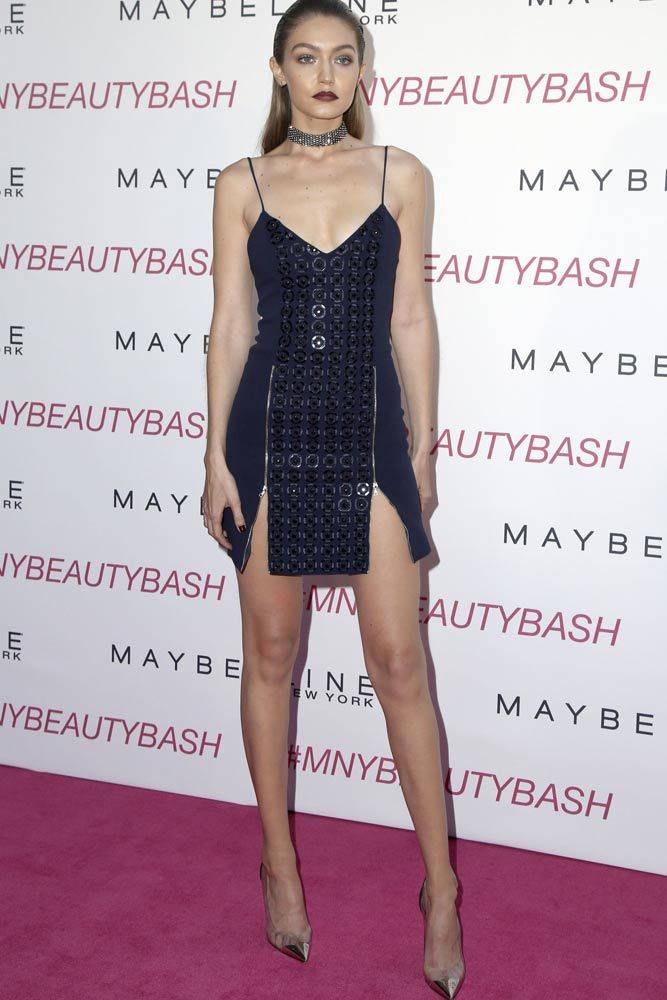 Source: Kathy Hutchins/Shutterstock
Everything that Gigi Hadid touches turns into gold, and the idea of little black dress is not an exception. She has diversified the classic to make it more modern by opting for a mini dress with double slits. And a chic choker and edgy shoes stand as a glamorous finish!
FAQ: Club Outfits
Can you wear a maxi dress to a club?
Yes, maxi dresses are the one which are perfect for night out. They make you look glamorous. The only thing, you need to manage the exposure from the slit, depending on the kind of people you would meet in the club. Just make sure it's comfortable to wear and the style isn't too formal.
Another tip is that you need to manage the exposure from the slit (if there is one), depending on the kind of people you would meet in the club.
What should you not wear to a club?
Usually night clubs require a specific dress code. Flip flops or sandals are unacceptable, neither they look appropriate nor offer enough support for your feet. Sweatpants are also out of the question. Ill-fitting clothing can be simply uncomfortable, so choose natural fabrics. Keep in mind you may be asked to remove your sunglasses entering the club.
What should I wear to a club in my 30s?
Wear breathable fabrics and styles that are easy to move in.
A lace shirt paired with black leather pants is a chic look. Pick a lightweight long sleeve shirt and wide-leg pants for a modest look. Wear a crop top with a print, some accessories with high-waisted flared pants for a spicy look.
REFERENCES: