By:

Glaminati Media

| Updated:

05/27/2019
Bright Ideas For Undercut Women Hair Style
Undercut women hairstyles is tempting girls all over the world nowadays. But not every one of us is so courageous to cut or shave one or even both of our temples. Though, for those who are ready to go this road we have something interesting to pay attention to.
Trendy & Versatile Undercut WomenHair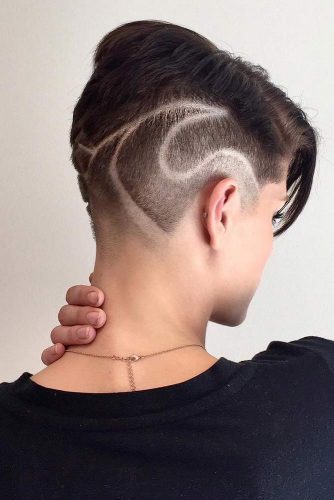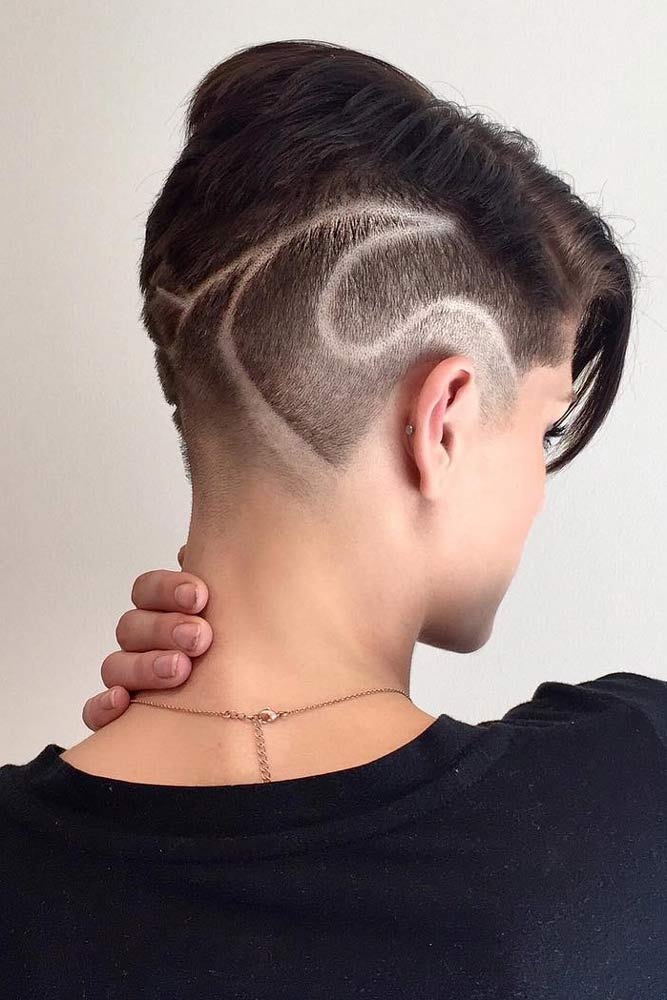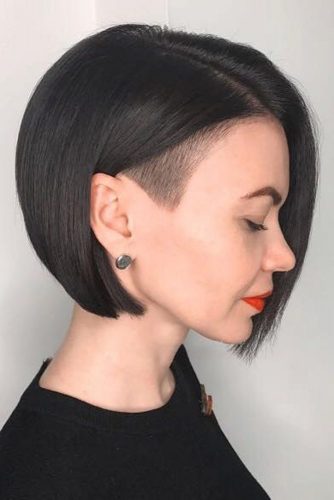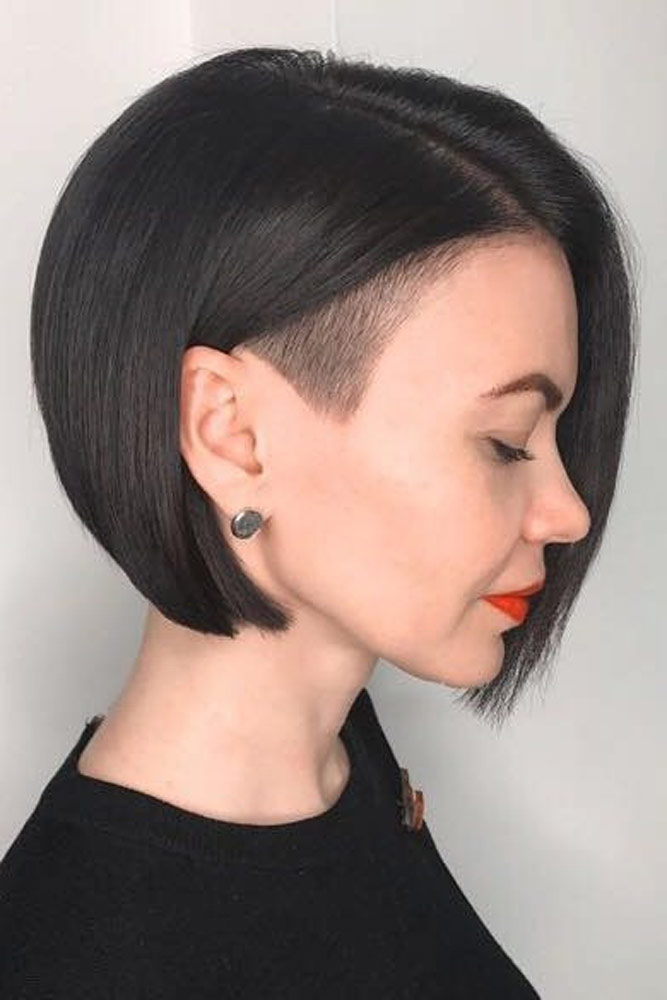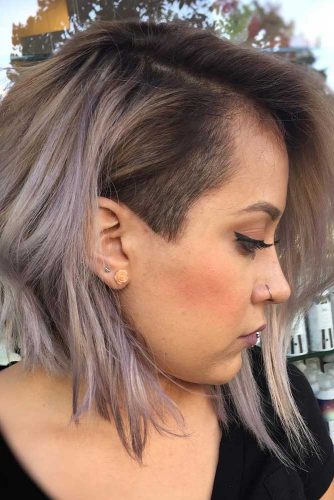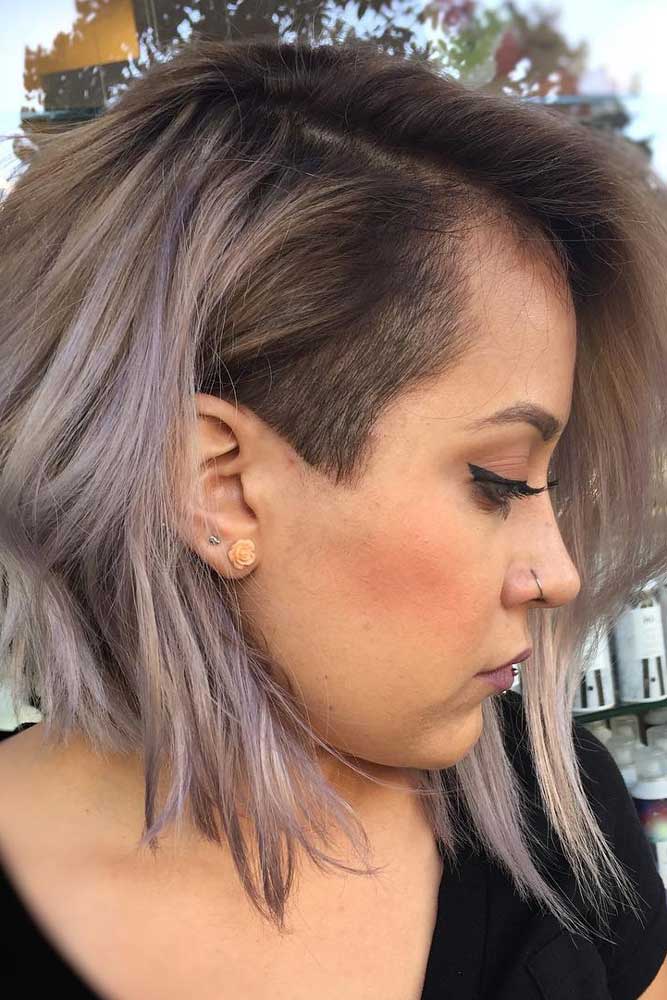 There are many different short haircuts for thick hair, but undercut is one of the few outstanding and distinctive options. Undercut haircut is very popular today, not for nothing. Lots of women all over the world go to the salon in order to ask to shave their hair and make some hair tattoos. When you are not afraid of experiments and want to be different, why don't make your hair illustrate your bright personality? The best thing is, your undercut can be anything you want it to be: a chic swept pixie with a shaved design, a classy bob with a nape taper, or an asymmetrical, messy cut with clean sides.
Unique Undercut Tattoos Ideas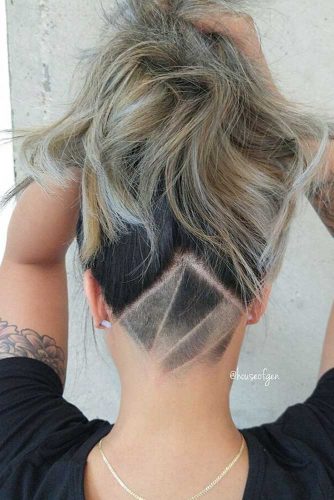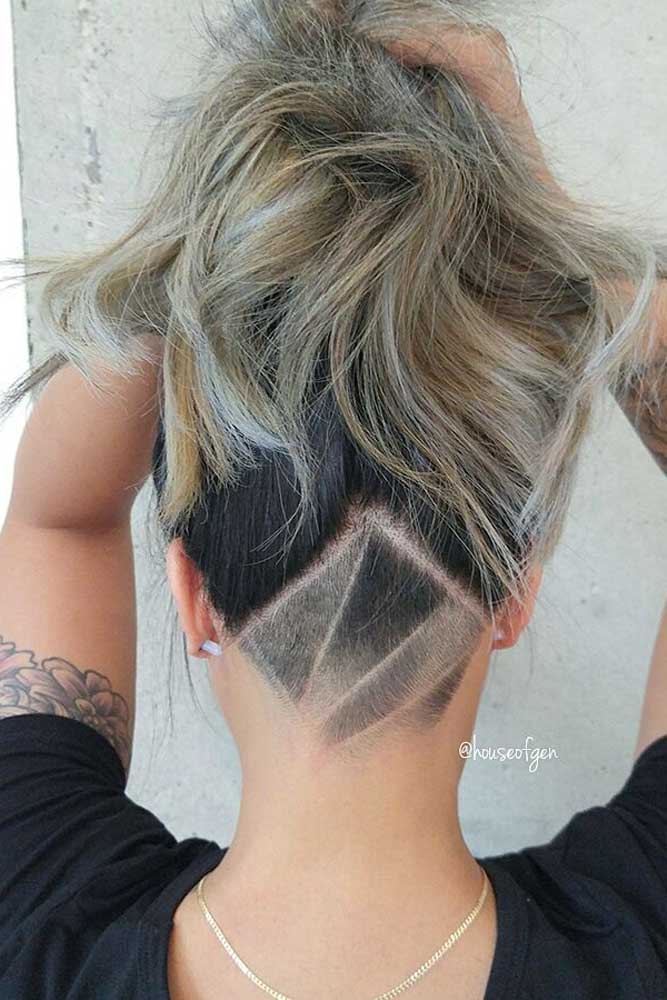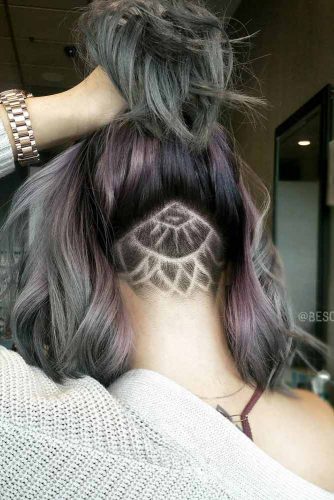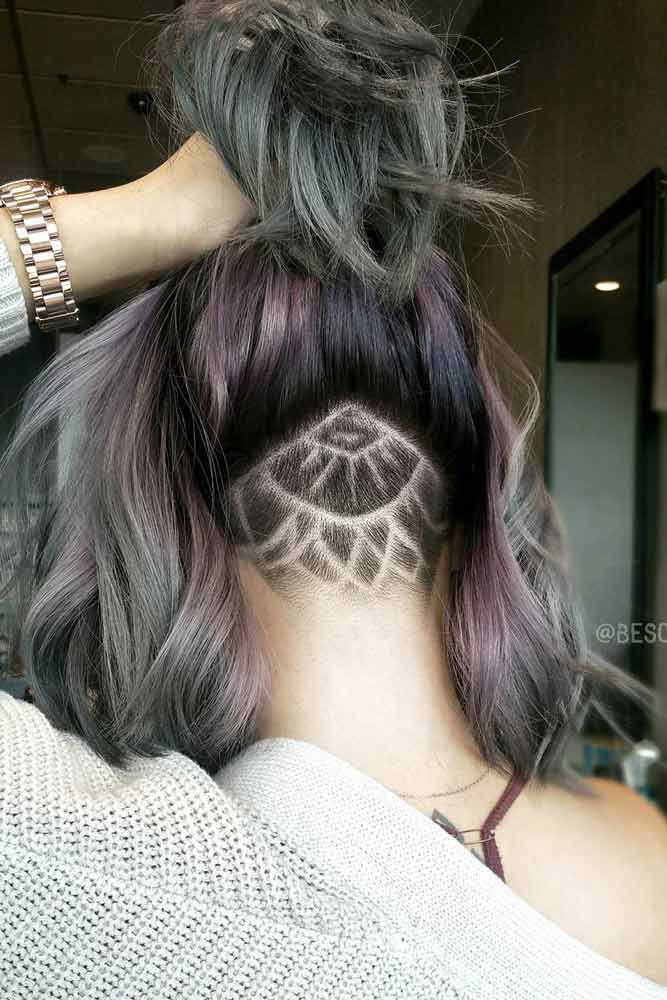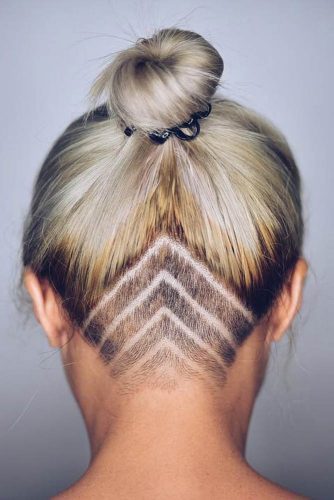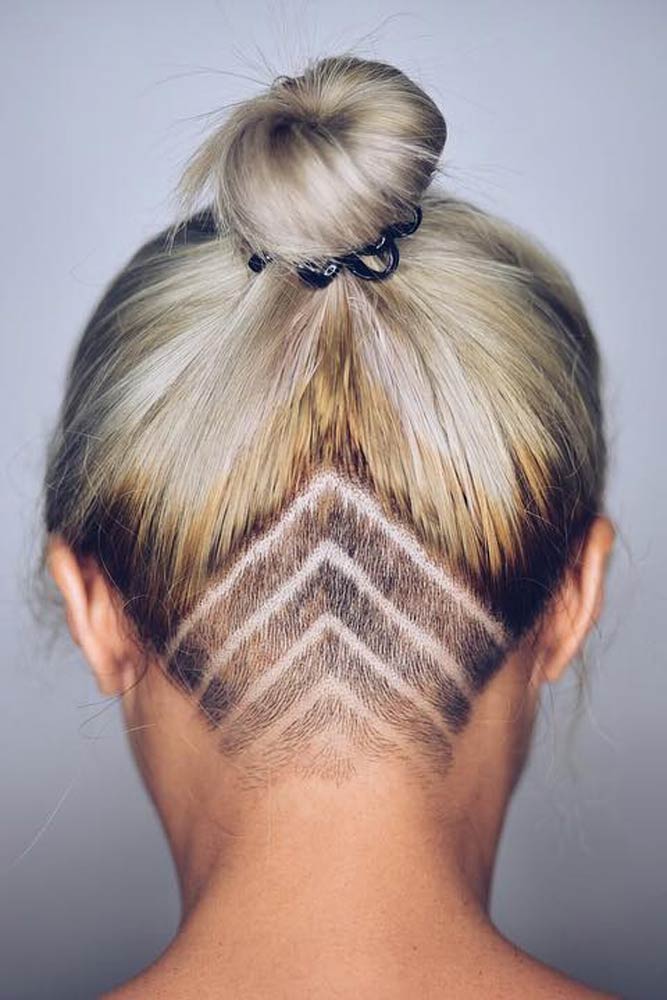 Such short haircuts are meant for those who want to rebel while having a simple and low-maintenance haircut. If you think that your style needs a unique accent, but don't feel like going for a new cut, a hidden undercut with an edgy design is exactly what you are looking for! First off, you can make your lob, bob, or whatever look different by pulling off your own unique hair tattoo. Secondly, the most common hairstyles will give you a lot of oomph: whether it's a high pony or a simple bun that reveals your undercut design.
Statement-Making Undercut Designs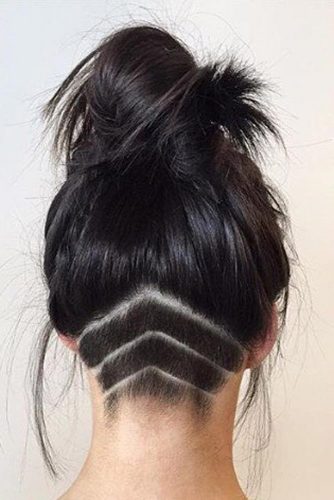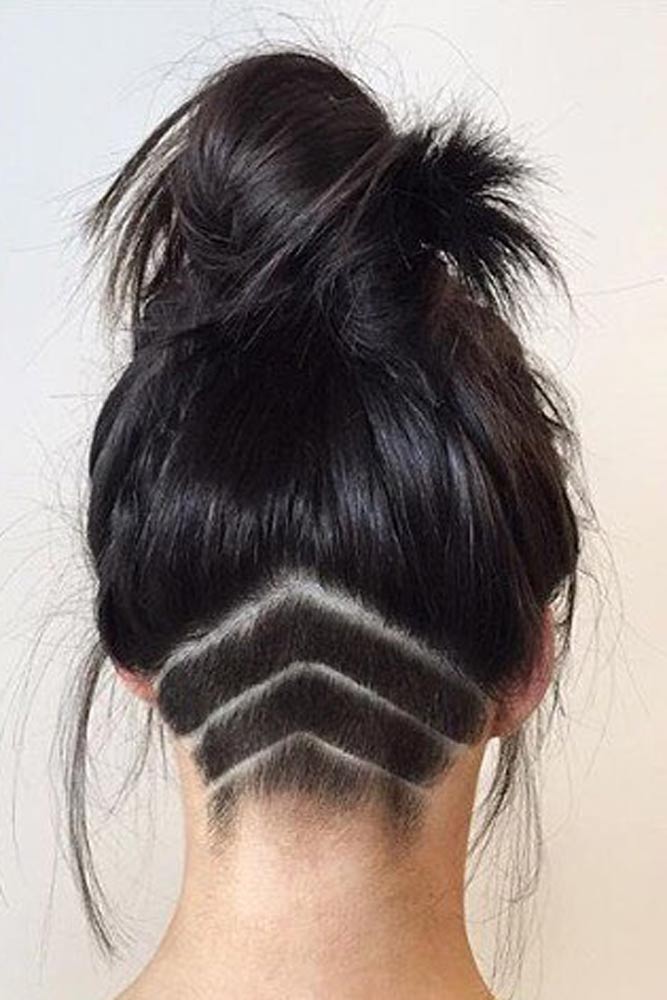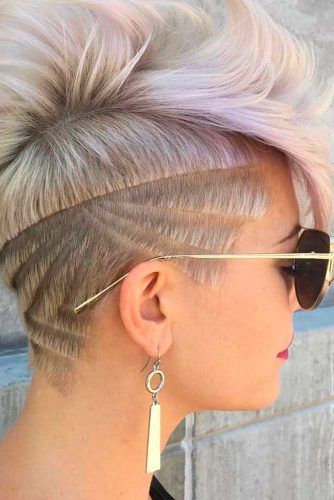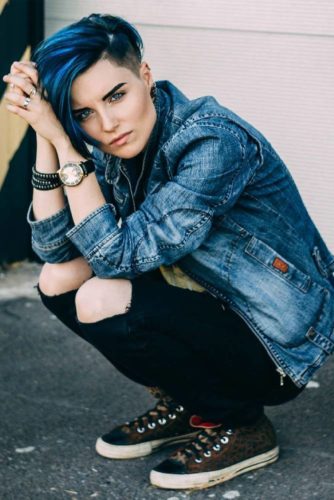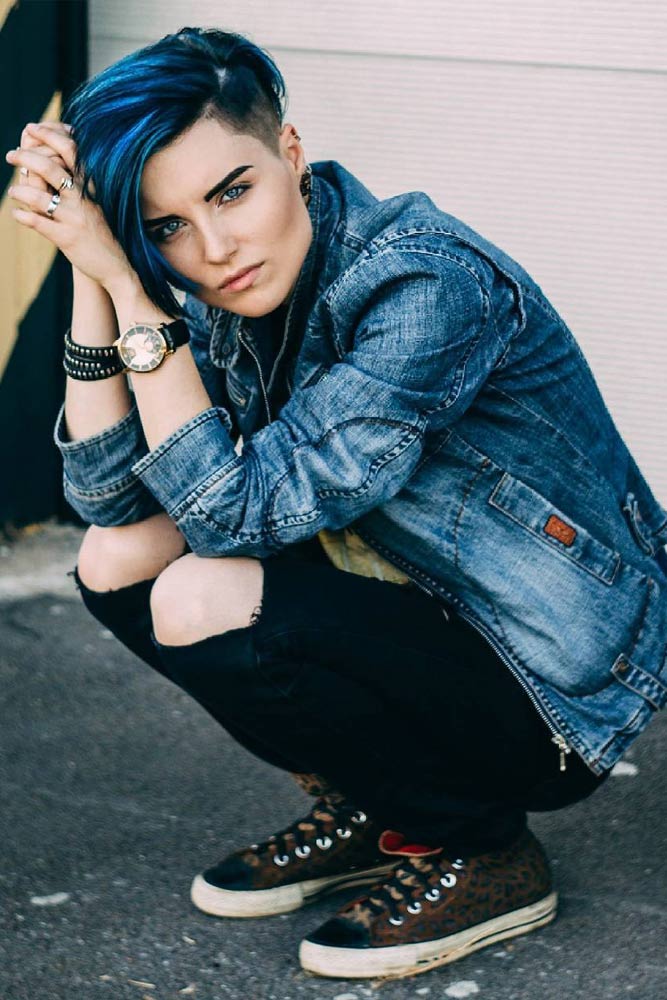 Since we can't have too much of creativity, let's see some more options of undercut hair designs. As you can see, you can always combine roughness and sweetness by wearing a short, sharp undercut with a feminine design. Of course, you shouldn't forget that beauty requires sacrifice, so your rebellious shaved sides will need regular maintenance to keep up with the unique look. Flowers, stripes, geometric designs: it's only the beginning of the variety of options that you can try out!
Awesome & Colorful Undercut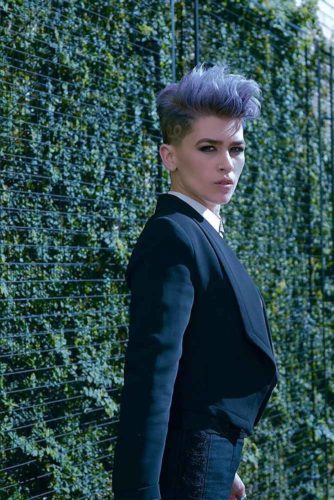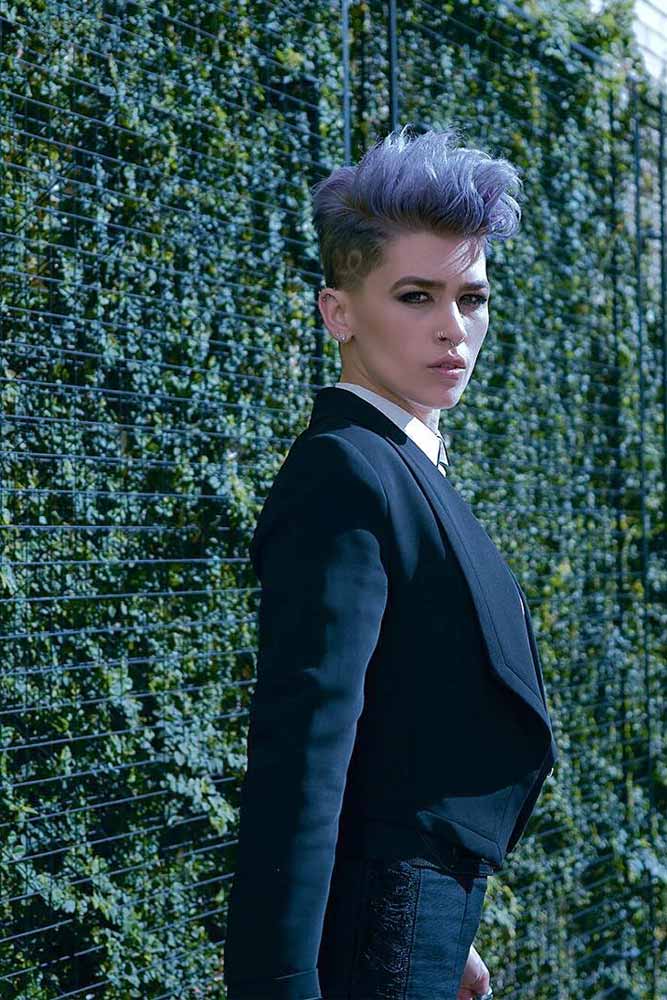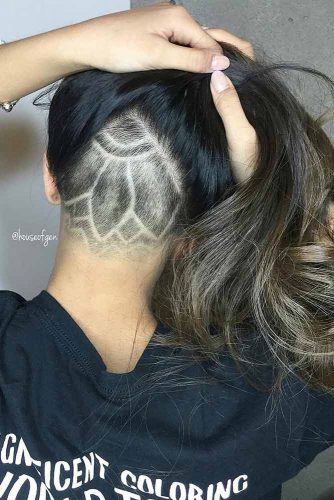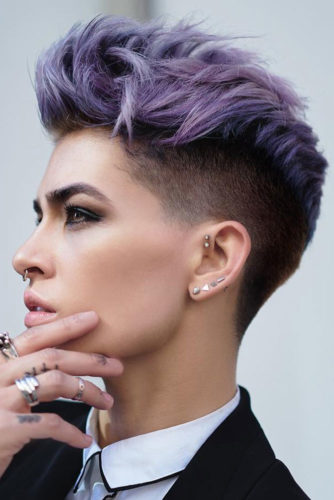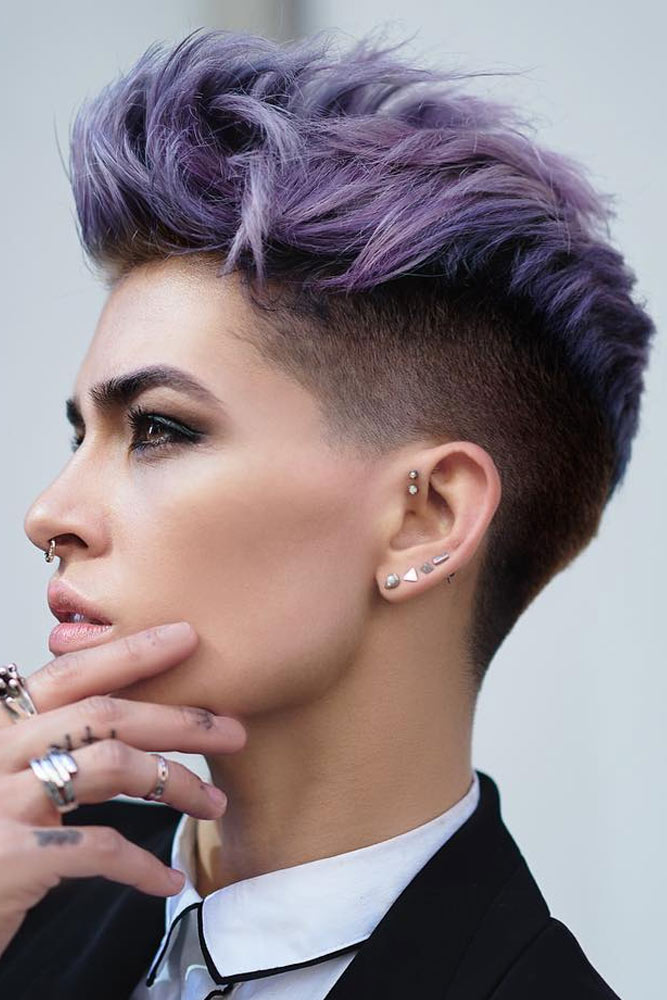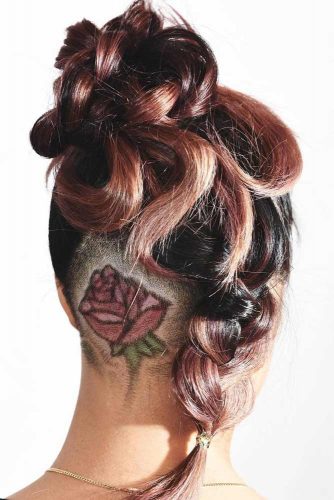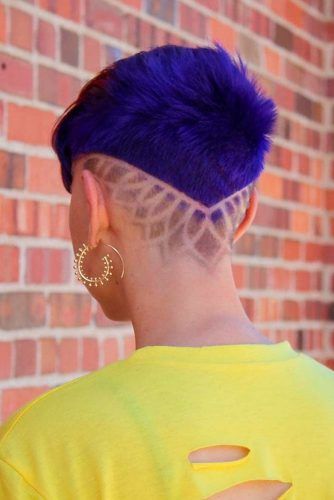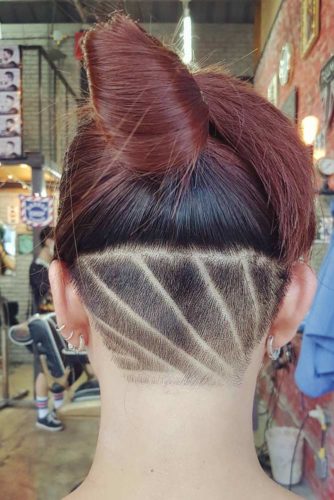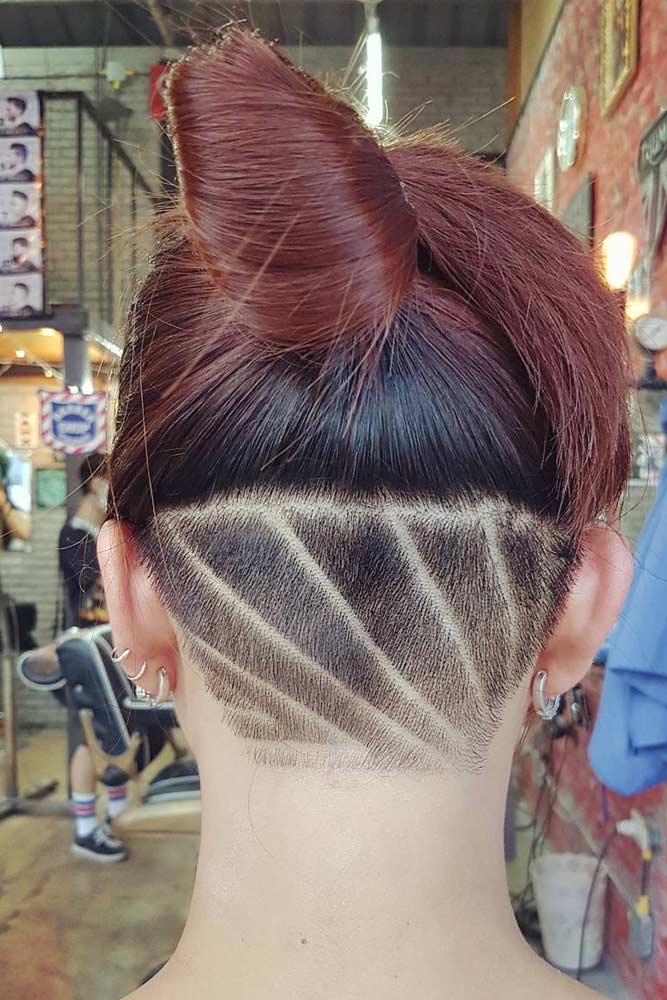 Besides the one-of-a-kind designs, there is one more way to individualize your undercut and make it stand out in the crowd. What can express one's personality better than colors? Let your undercut be the canvas to your imagination! Go full rainbow if you want to look like no one around you. Also, you shouldn't skip the undercut layers, give them some vibrant colors too! For a more refined and sophisticated style, color the top portion in pastel. How about ombre? It will look ravishing with your undercut tattoo. Just don't be shy to be creative!
Popular Undercut Women Hair Designs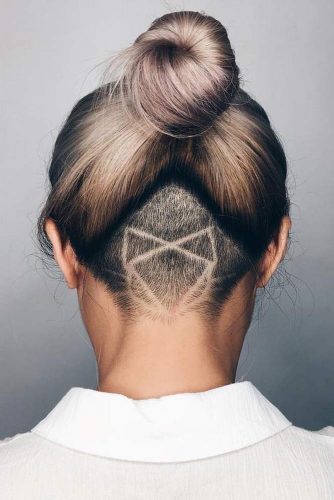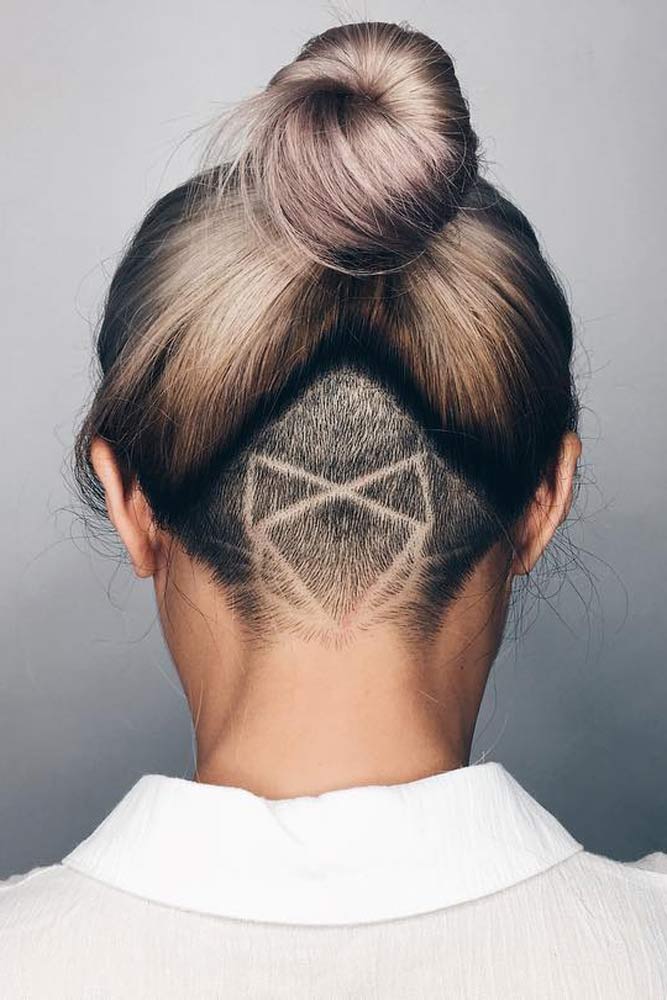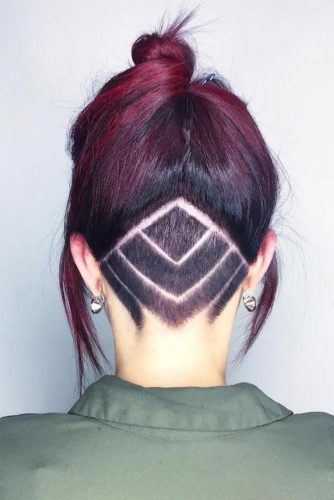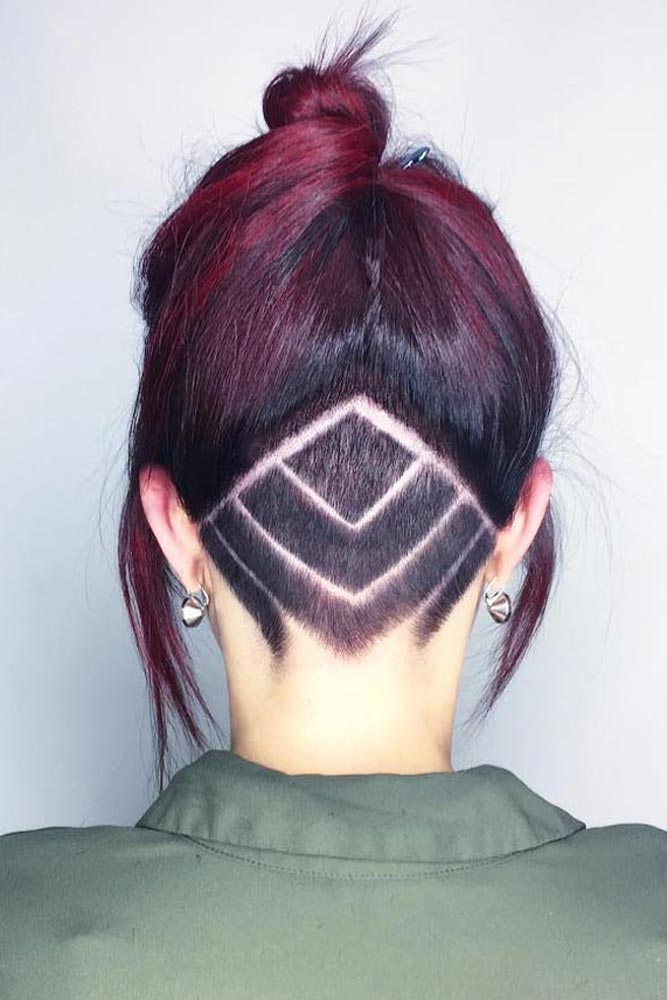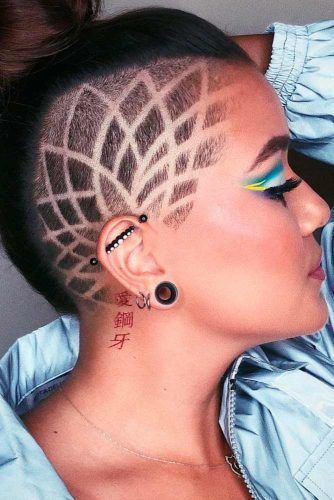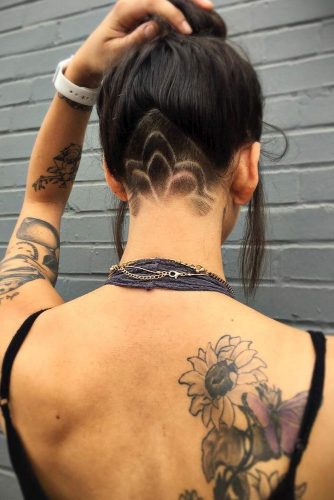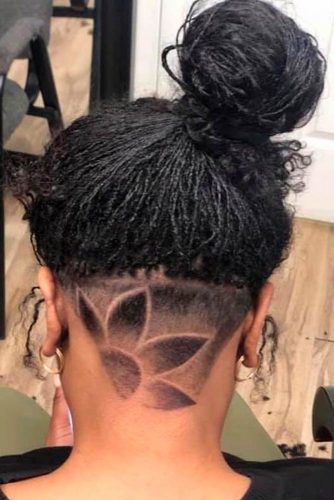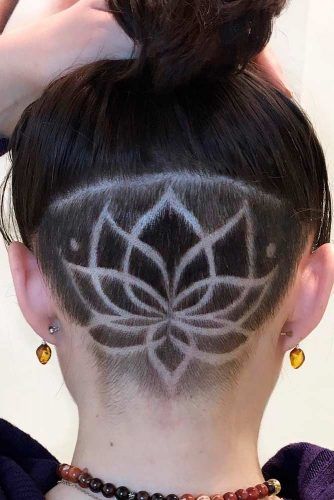 Playing around with your design ideas is fun, but in case you don't know for sure whether you will love how it looks with your cut, it's better to start with some common options. For example, tribal and geometric patterns are pretty popular when it comes to modern undercut women hair ideas. If you are into the glitters thing, you can also spice up your design with sparkles and shiny accessories. To finish your magic style with colors, mixing a simple pattern with dark and garnet hues would be a perfect choice for brunettes, while blondies can go for some bright or pastel shades.
Undercut Women Hair With Minimalist Pattern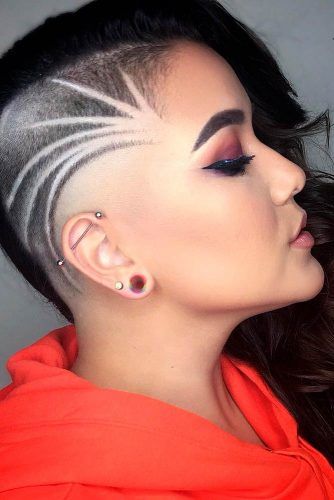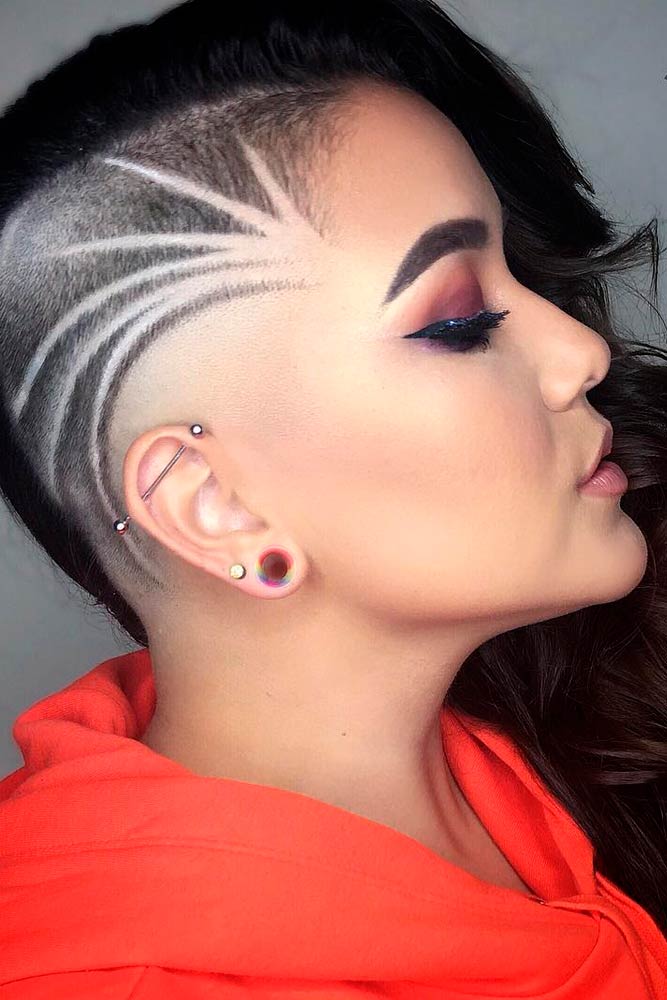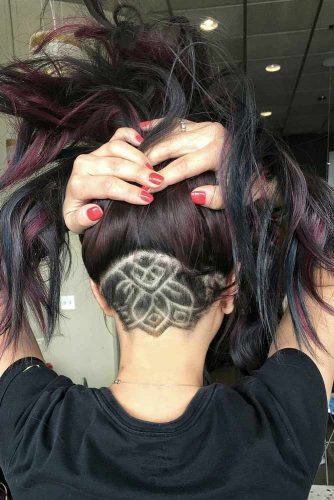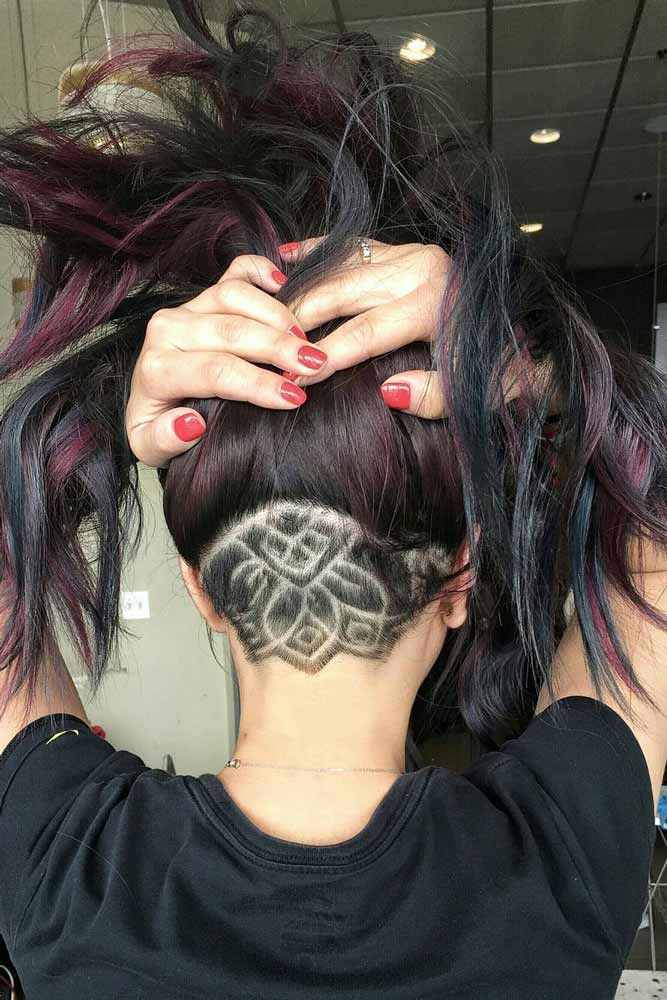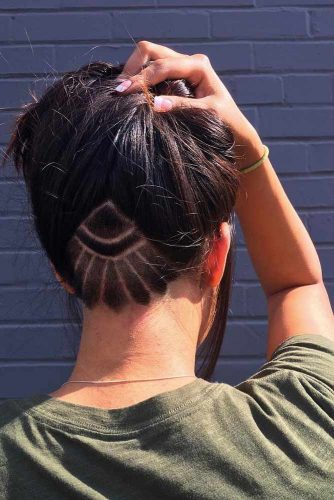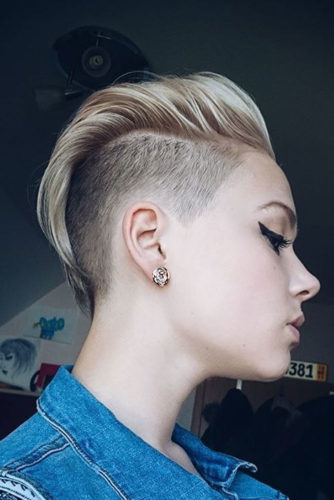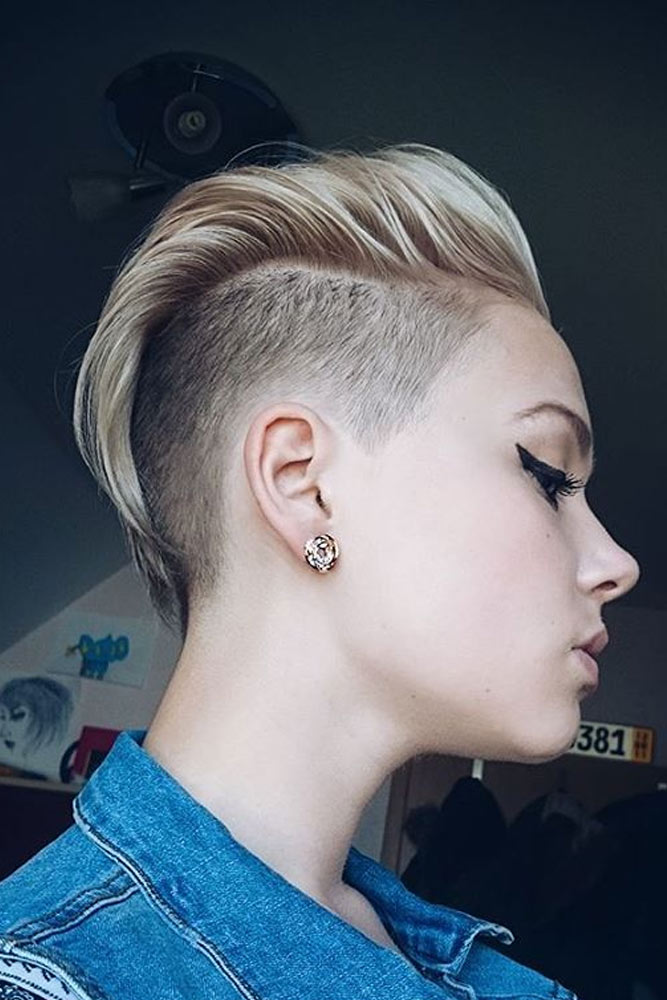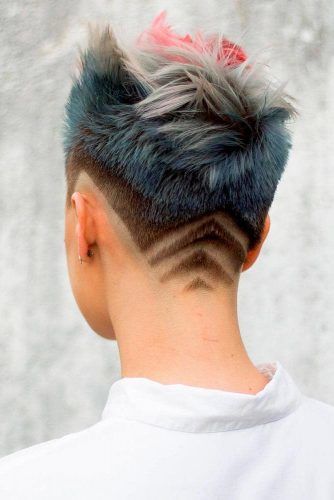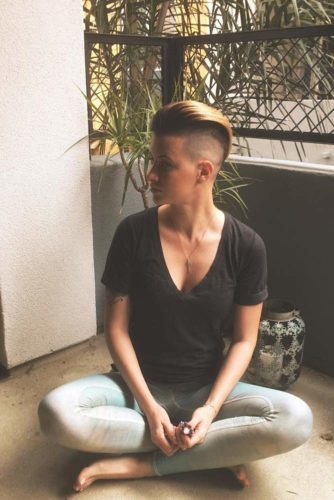 Many modern hairstylists recommend bold ladies to don't step out of the balance too much. By the balance, they usually mean the way an undercut design complements its body. To follow their point of view, you can ask for a minimalist but precise pattern that will nicely finish the style, making everything look harmonic. A couple of shaved stripes that outline the voluminous top, a shaved part, simple geometric or tribal design: these are nice examples of refined and well-groomed undercut looks.
Cool Styling And Shaving Ideas For Undercut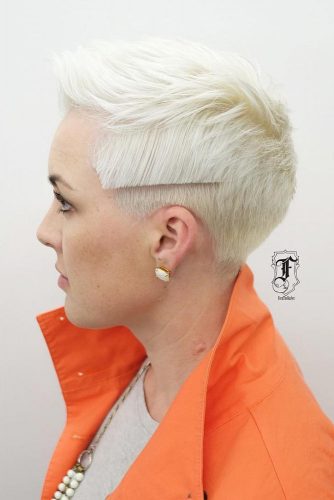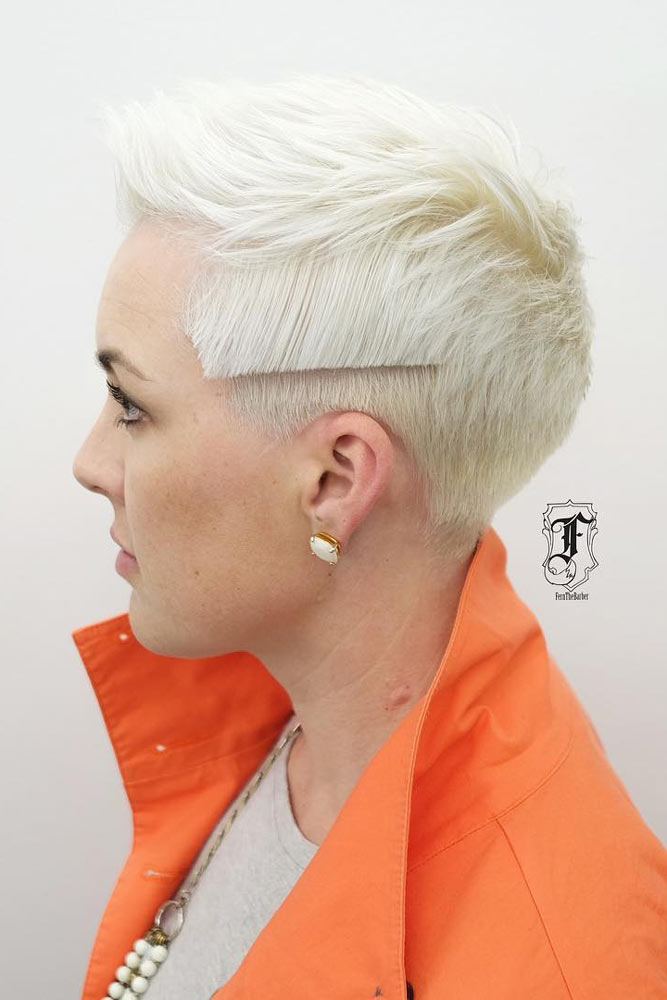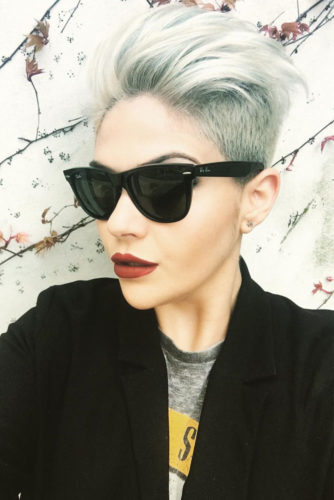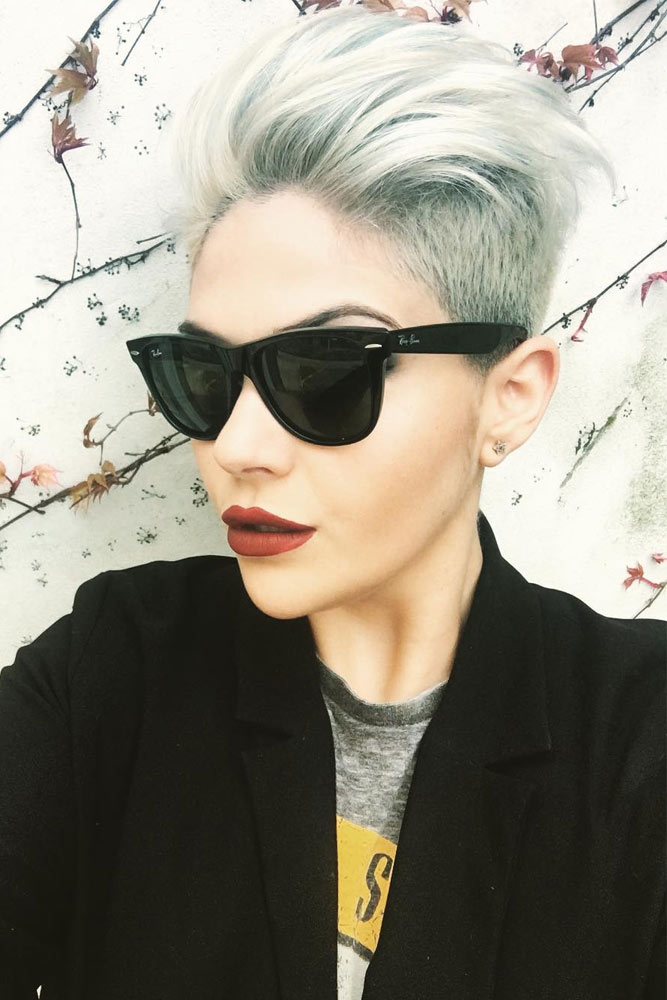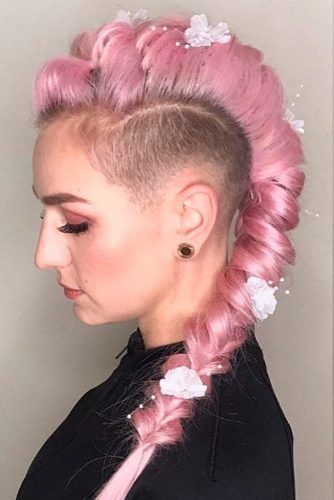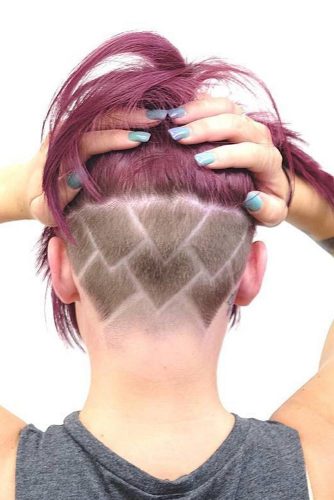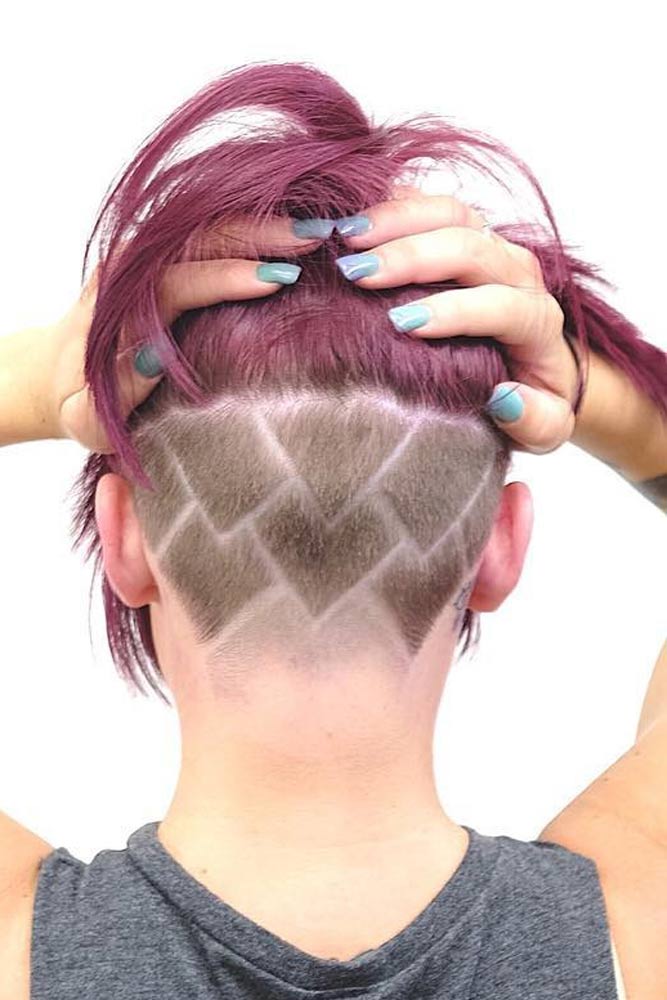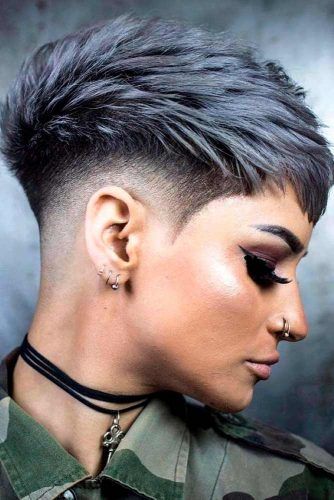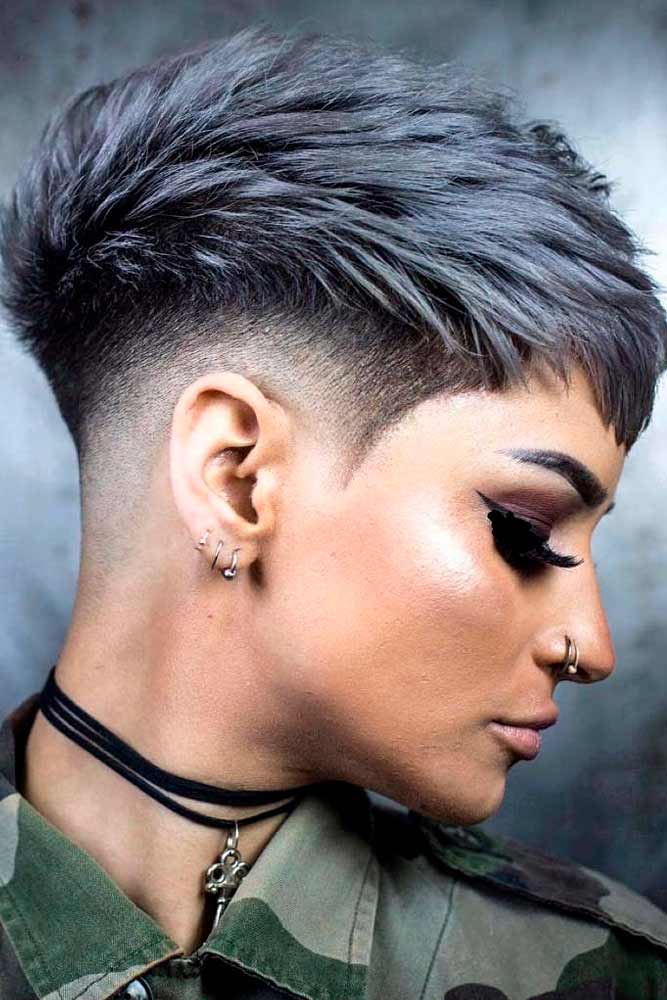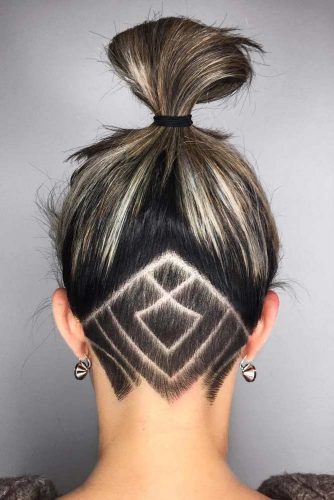 Some ideas of styling and shaving variety won't hurt! Designs and colors are all well and good, but don't you forget that you can also customize the appearance and structure of your cut. You can regulate the thickness of the sides and fullness of the top, wear it sleek or messy, experiment with parting. As for designs, they can also feature different lengths and thickness throughout the pattern to create stunning visual graduation. And you know what? With one undercut you can bring all these ideas to life. Isn't that awesome?