While we're no longer strangers to once overwhelming rainbow ombres, mermaid hair, and oil slick technique, there's one more thing for women to discover - Manic Panic hair. Although those coloring options are different, they have a couple of things in common: they're meant to let women express themselves and tend to fade away with time. At this point, we'd like to tell the reason you should get to know Manic Panic shades: they move in the opposite direction.
Since every Manic Panic hair dye is a vegan, cruelty-free semi-permanent product fortified with a signature moisturizing formula, it allows for endless color experiments. Many women don't go for bright colorful hair for one simple reason: it takes a lot of time to recover from those dyes. And this is where Manic Panic colors come in.
Now, you're probably wondering what results you can get with the game-changing dye. To satisfy your curiosity, we've selected the most creative and vivid hair looks achieved with the semi-permanent product. Of course, we won't leave you without essential tips and how-tos!
*We may earn money from affiliate links on this page. Please check out our disclosure policy for more details.
Cotton Candy Pink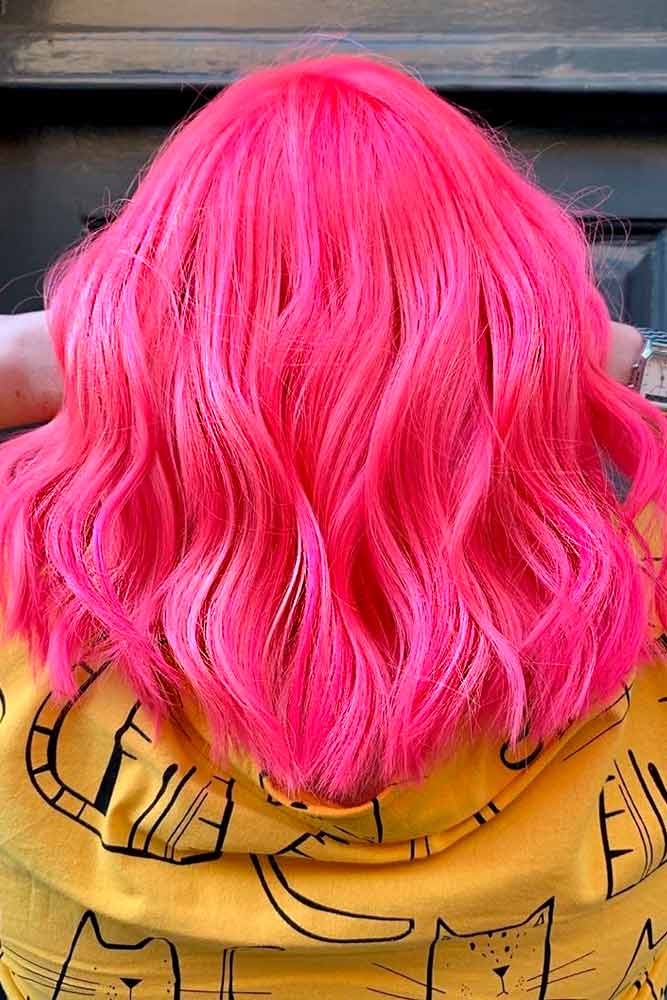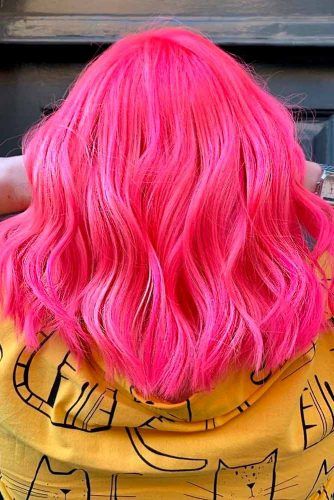 Source: andpinks via Instagram
Yes, you can achieve that flamboyant pink hair with minimum damage. To get this sweet shade, look for Manic Panic Cotton Candy Pink in the dye aisle. Before you set your expectations high, don't forget that all dyes by this brand give the best results only on pre-lightened hair. Depending on the area you want to dye (it can be anything from a strand or the whole mane), follow the color swatches from their lightening kits, which are also suitable for damaged hair.
Stick to the instructions on the dye and leave it for as long as you need, and rinse it off with cold water. Note that if you want the color to be supersaturated, it's better to give it at least one hour.
Q: How long does Manic Panic last?
A: While it varies from person to person, the maximum duration of vivid shades is 6 weeks on level 8 - 10 blonde hair. It also depends on how light and healthy your hair is.
As for creamy shades, they may last up to 4 weeks on level 10 blonde hair based on the same parameters.
Mystic Heather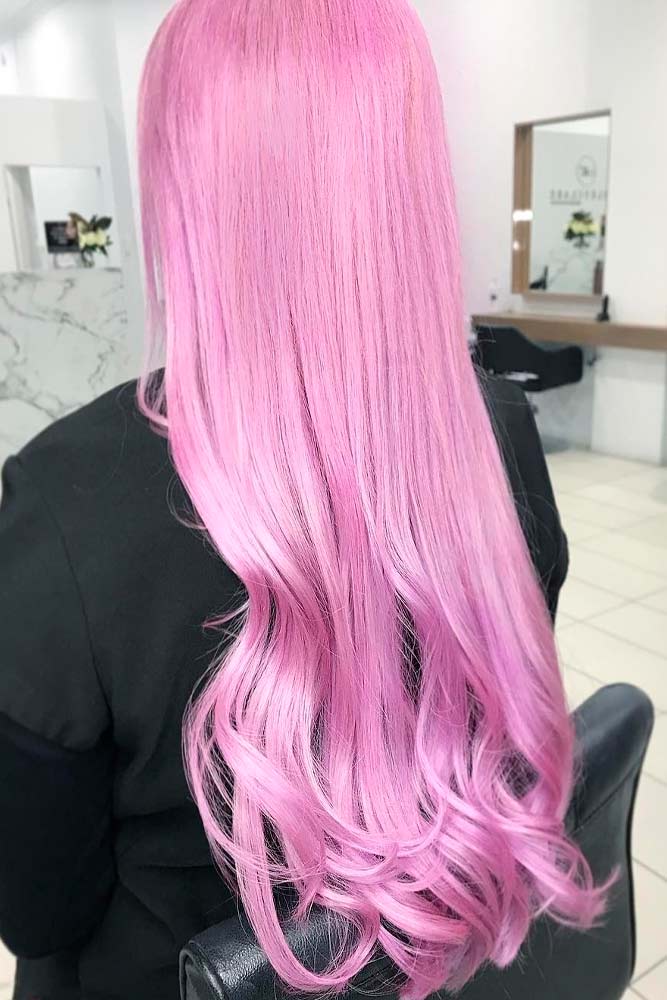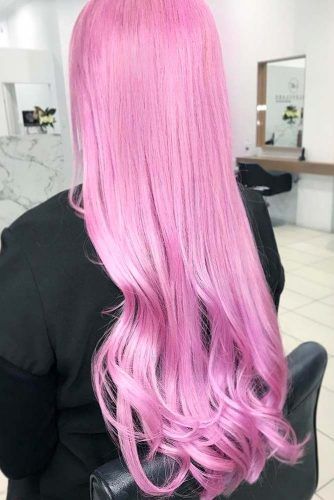 Source: salon.bl via Instagram
Manic Panic purple hair color chart is full of surprises! The variety of dyes has an approach to all kinds of women, whether you want to make the spotlight your second home or need some light changes. So meet Mystic Heather - the lightest shade of purple hair for those who want to embrace the trend without going too much with the color.
The color comes as a combination of soft orchid hints with pinkish undertones. Again, it's one of the lightest shades of the brand, so lightening hair to the level 10 blonde is a must to get radiant results. Needless to say, this pic shows a totally new side of purple colors.
Ultra Violet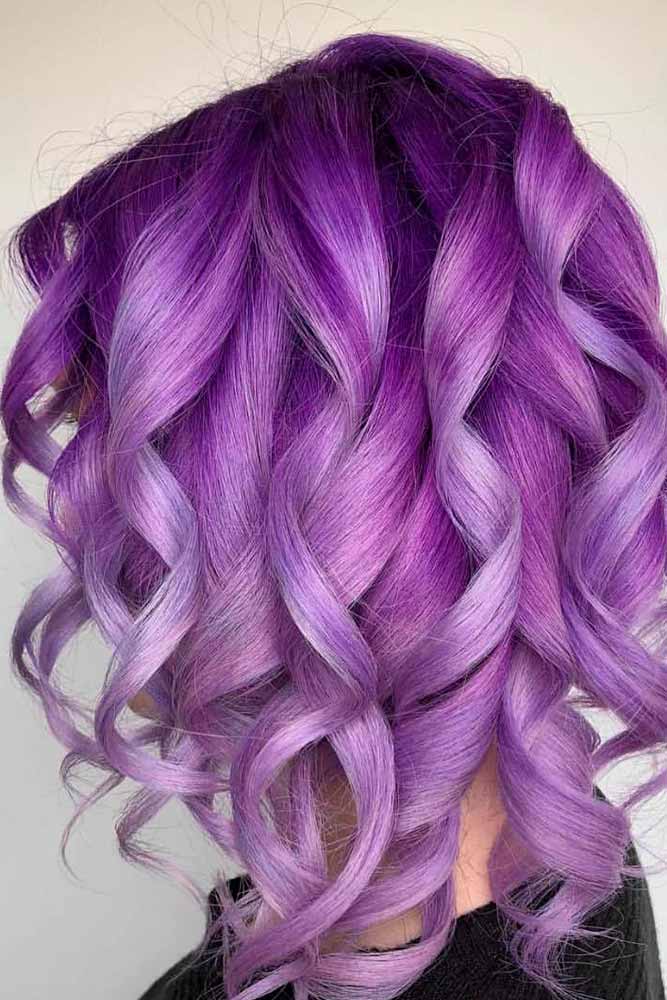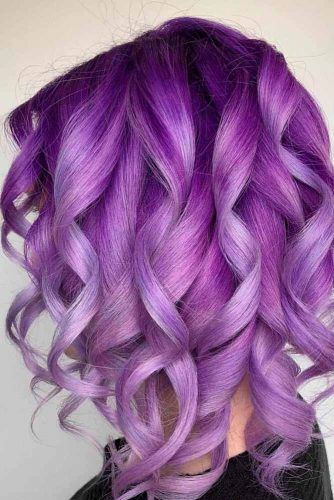 Source: corieshairescape via Instagram
Please, do yourself a favor and never turn your imagination off when playing around with colors. Here, you can see the breathtaking Manic Panic Ultra Violet not as a stand-alone shade but as a base for a jaw-dropping ombre!
Believe it or not, one dye for a two-toned ombre is more than just enough: just hold the dye on the roots longer. Of course, for this idea, you'll need to have all your hair pre-bleached. And you know what? Once the dye starts to fade, it will give you a pleasant purple hair tint which is easy to cover with another shade.
Deep Purple Dream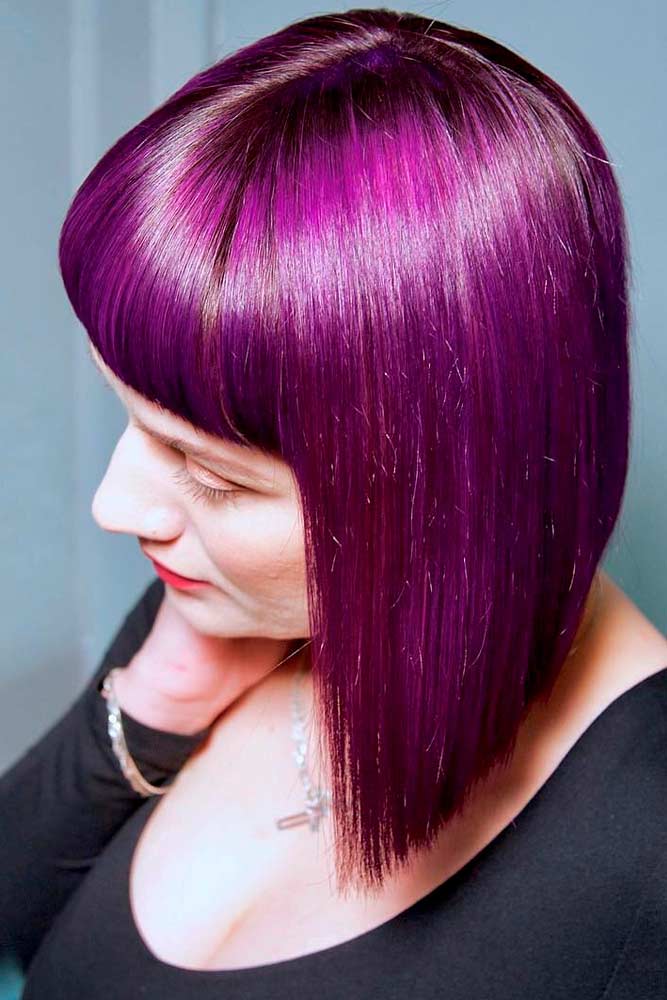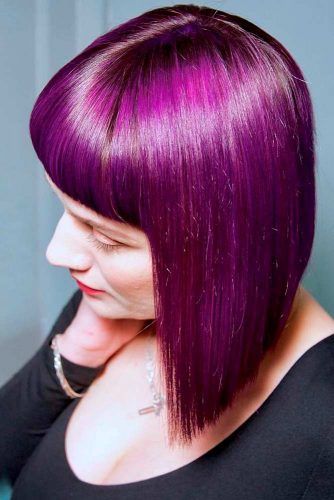 Source: Georgiabellhair via Instagram
If you're wondering how dyes by Manic Panic on dark hair look, it's time to get to know Deep Purple Dream. Those who're afraid of bleaching but still want to rock an eye-catching shade can try out this sultry shade of purple. Obviously, on unbleached hair, the results will vary based on an individual's hair type.
By the way, all colors by this brand go ravishing with one another, so you can make your hair a palette for experiments. This idea, for example, is a mix of Manic Panic Purple Haze, Deep Purple Dream, and Raven.
Fuschia Shock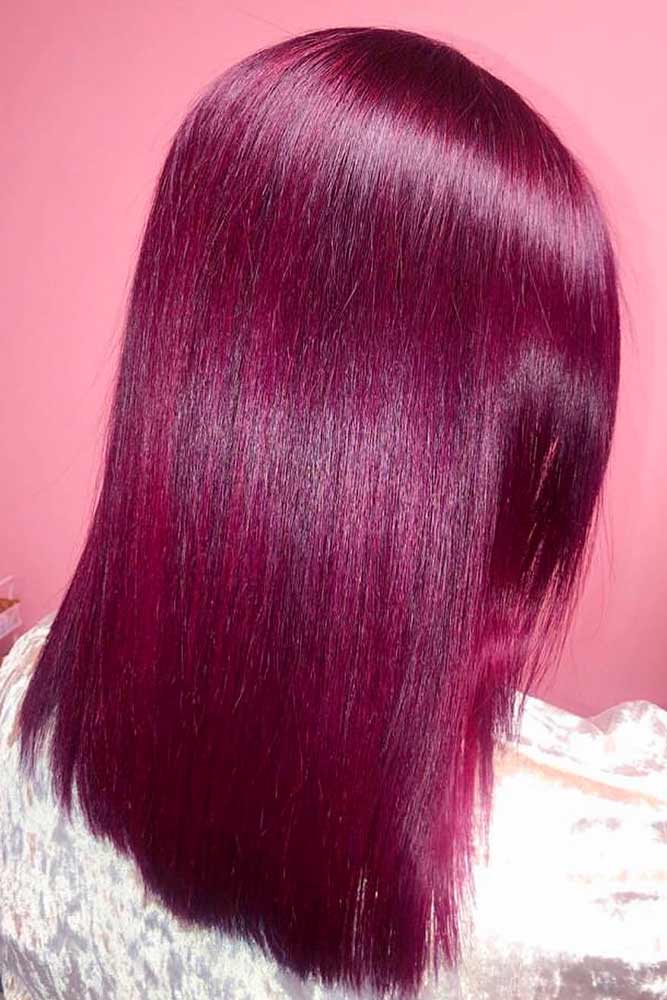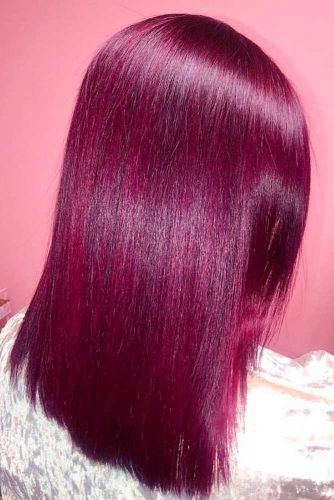 Source: kelseygillespiee via Instagram
As it turns out, brown and pink can form a totally harmonic duo! With the help of Fuchia Shock - the darkest pink shade from the Manic Panic collection! It works wonders even on virgin, non-bleached hair, although it gives radiant results when applied to light and bleached hair.
How do you like this color, though? It's achieved with no bleach at all.
Vampire Red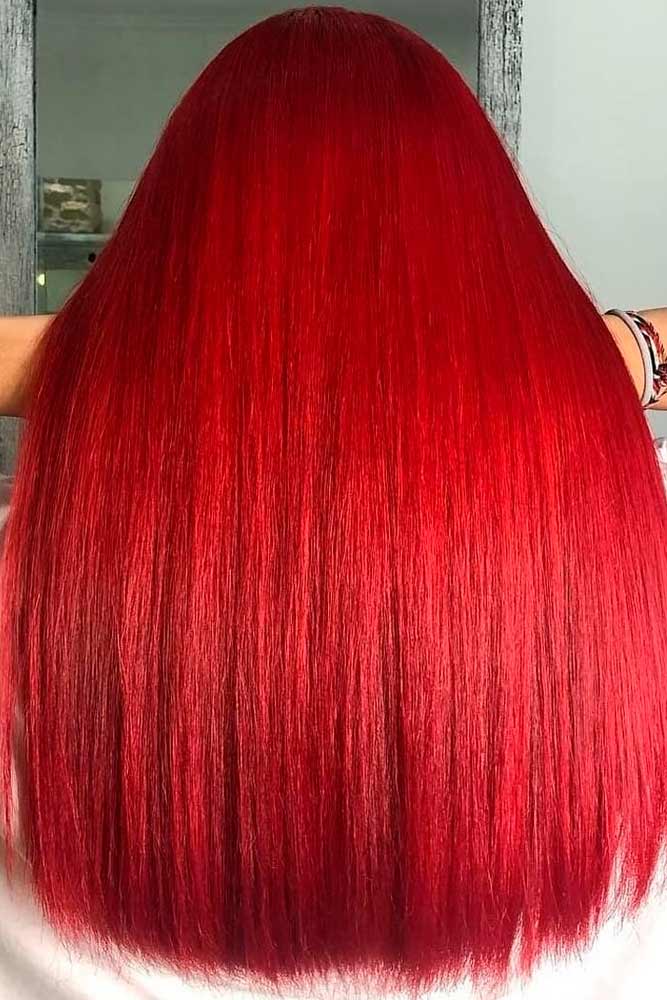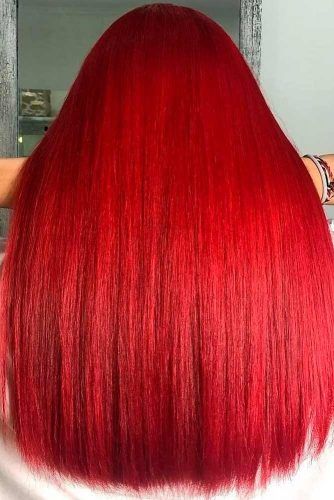 Source: Irwant_Erwan via Instagram
According to lots of reviews on the web, nothing can compare to the majestic charm of Manic Panic Vampire Red. The red hair color comes out unbelievably vivid and dramatic, just as the brand promises.
Also, if you have some light brunette shade, you can go for the color without bleaching. Consequently, girls who want to become Ariel with their dark manes should lighten their hair to at least light brown level.
Psychedelic Sunset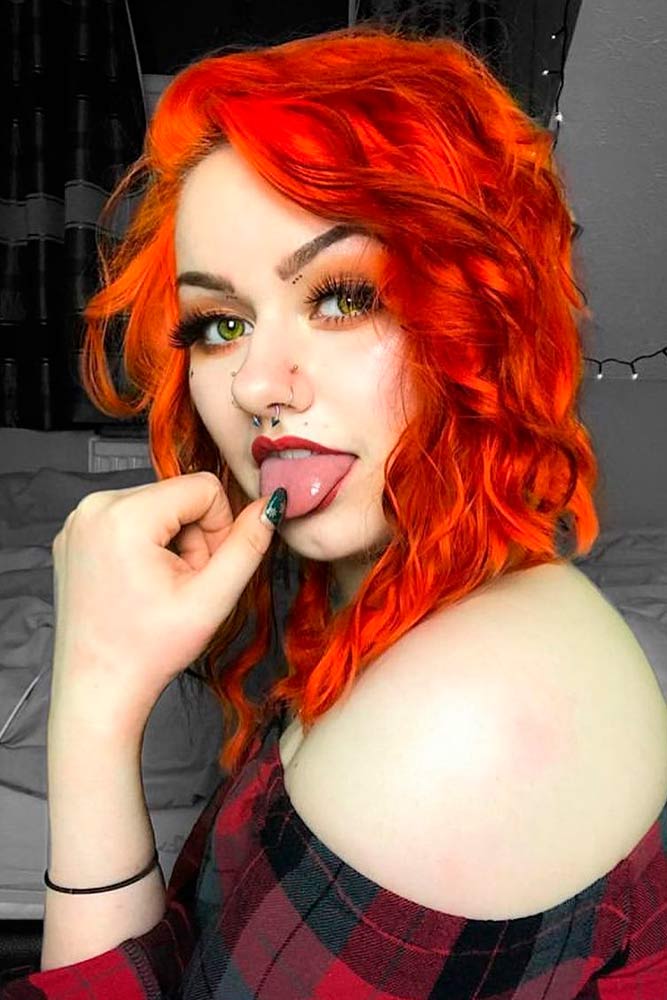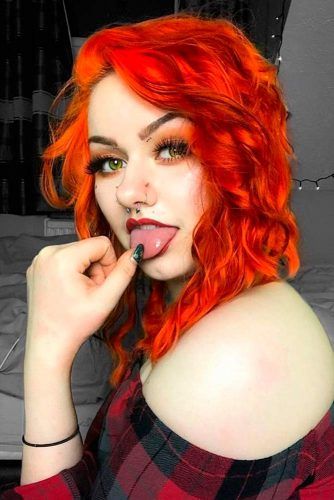 Source: Firefxiry via Instagram
If Manic Panic red is too bloody for you, then you will love the brightest orange shade they have. Not only does this shade have a stunning reddish undertone but it also a cute auburn hair shade, which makes the color super dynamic.
Based on the look you want to achieve, apply the dye to your pre-lightened or virgin hair color and wash it out with cool water. Should we mention that it would be a perfect hair transformation for this Halloween?
Electric Lava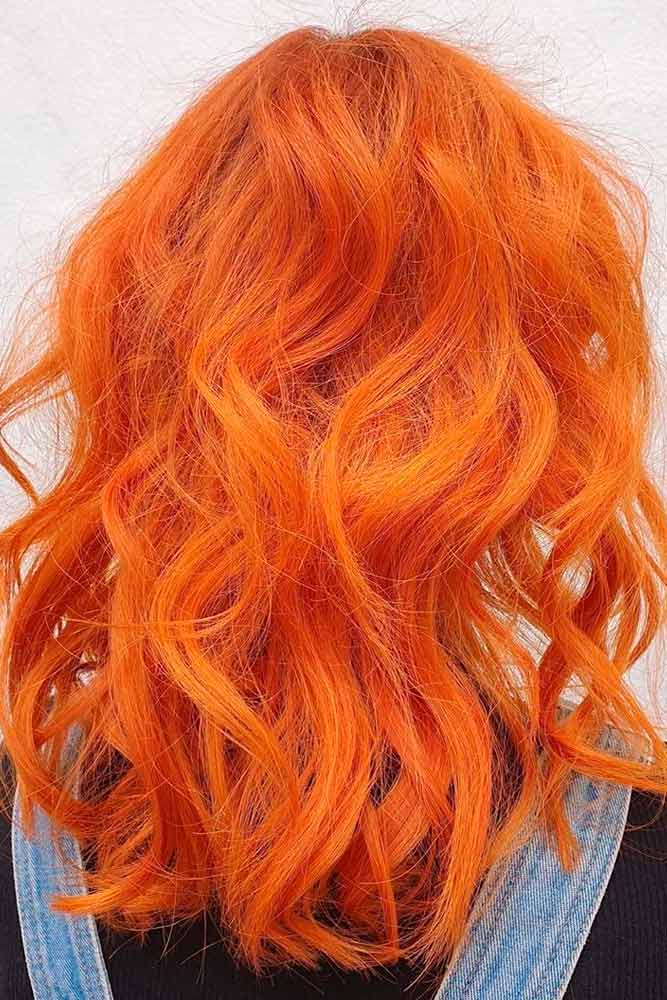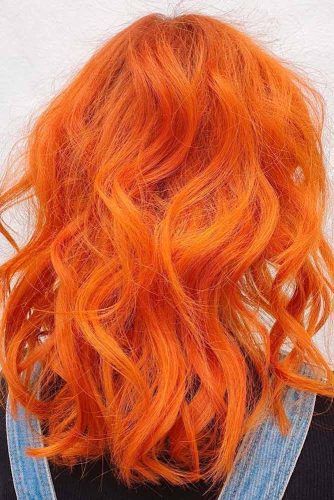 Source: jamesbhair via Instagram
Electric Lava can be anything you want it to be. If you prefer soft, pastel-like orange hair, you can simply hold the dye for 20 minutes. And if you aim to get a spectacular lava-inspired shade of red, rinse the product in an hour.
Since this color is bright rather than deep, you will need to bleach your hair so that the dye comes out at its best.
Solar Yellow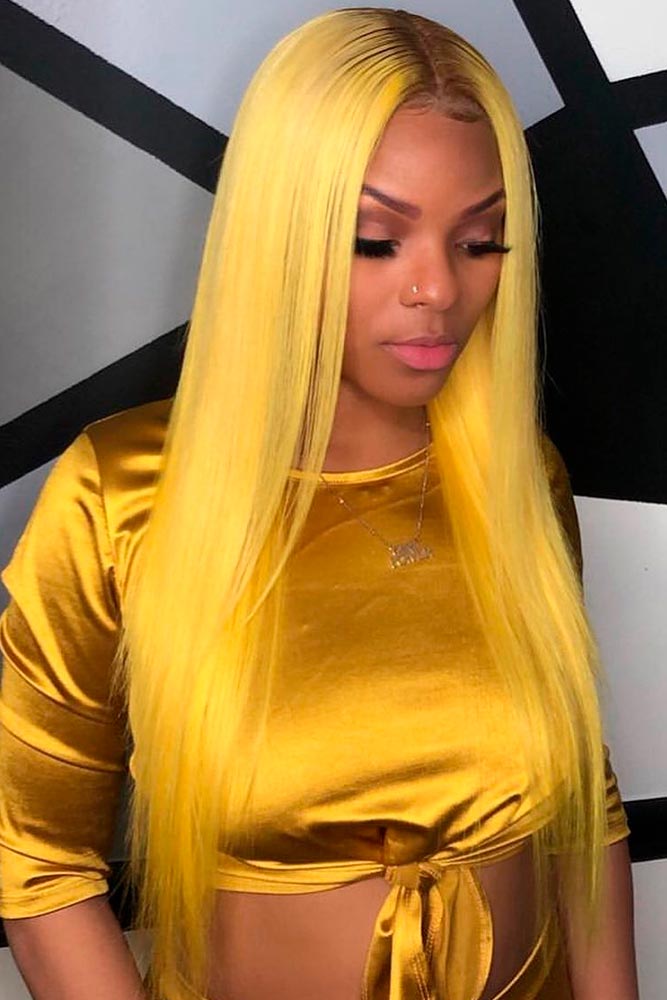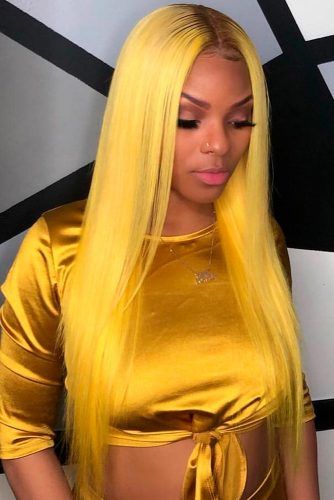 Source: jusquez via Instagram
How about you to move the blonde trend to the next level and ruin the myth of bad-looking yellow hair once and for all? Unlike previous ideas, this one is achieved with Solar Yellow dye gel that lasts for 40+ shampoos. The product is infused with rich, pigmented, and moisturizing oil formula that will keep your hair healthy and shiny through experiments.
The product doesn't require a developer and has the same application instructions as most dyes do.
Virgin Snow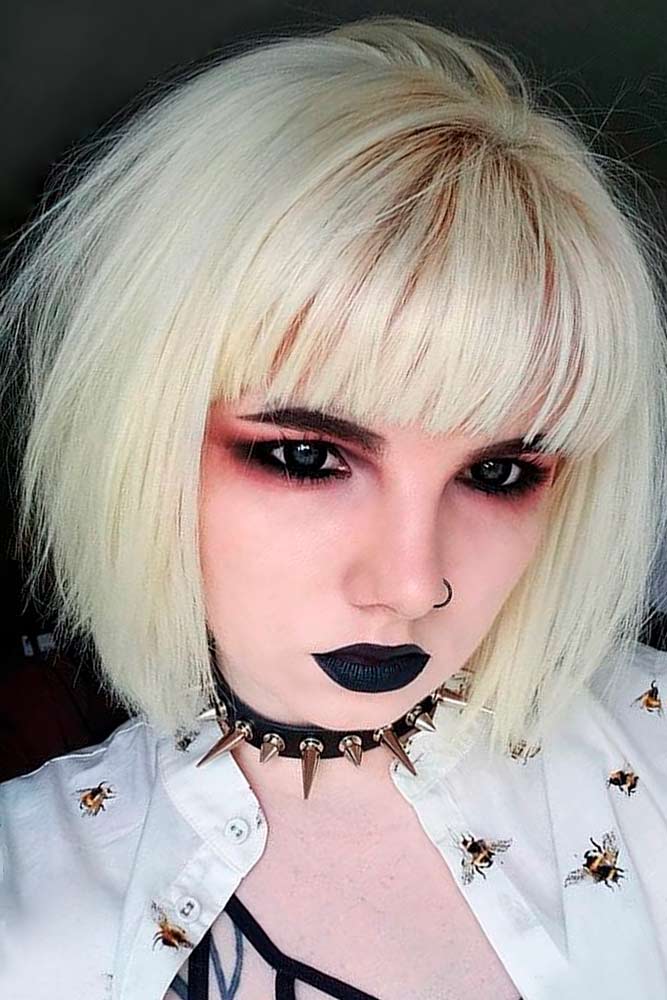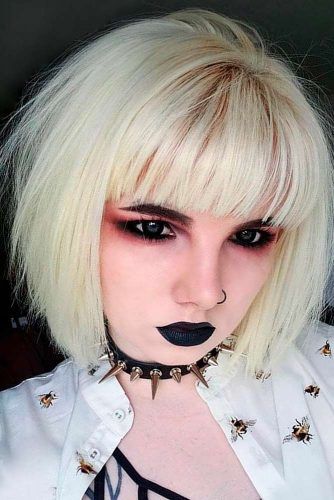 Source: aprilinalindsay via Instagram
Manic Panic Virgin Snow is nothing but the saving grace for blondes who struggle with brassiness, as well as for those who want to flaunt with an enviable platinum shade! And it goes without saying that you must have your hair lightened in order to get this light shade of blonde. This short haircut is a good accent for such an icy color.
Admittedly, women with naturally light blonde hair can apply the dye as it is, without mixing it with peroxide and bleaching their locks.
Electric Lizard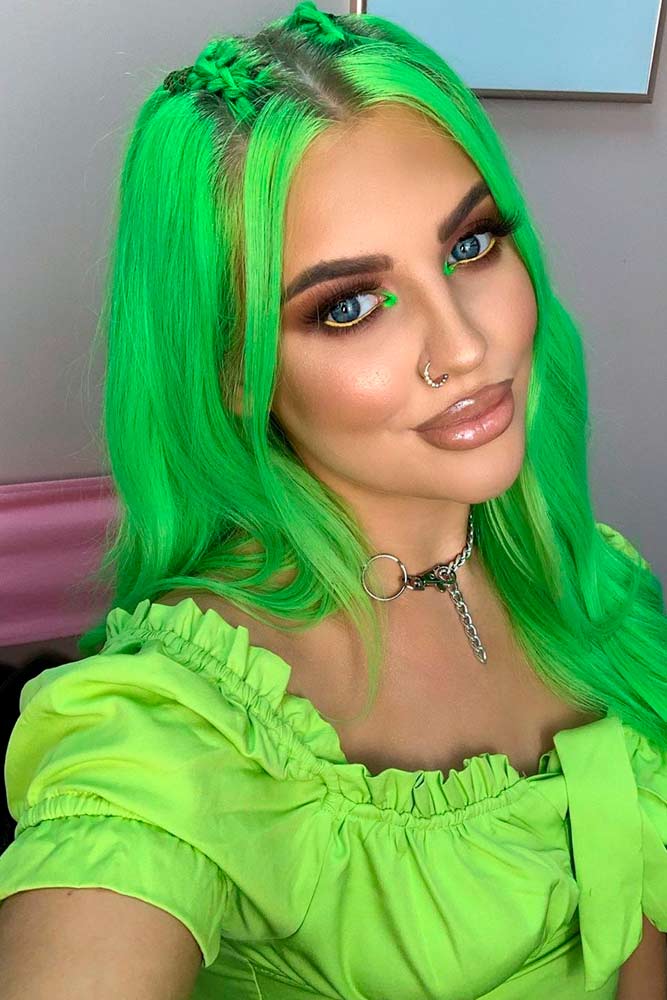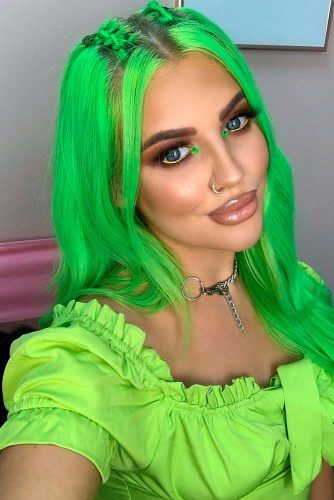 Source: bigfatjenna via Instagram
Dreaming about neon green mane that will hit people's eyes from a mile away? Well, some bleach and Electric Lizard is all you need to let the amazing shade of green into your life. As you can see, it's pretty light by default, so if you want it to be bright enough, make sure to work with a lightened base.
Those who prefer pastel tones of green or would like to skip bleaching should try one of the dark green hair dyes by Manic Panic, as they contain more concentrated pigments.
Green Envy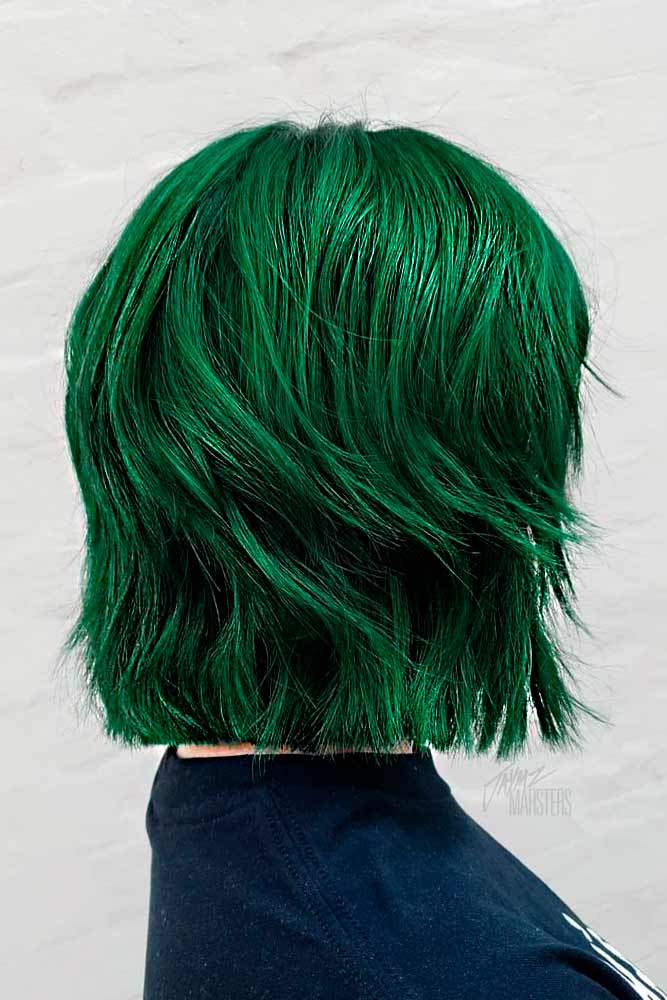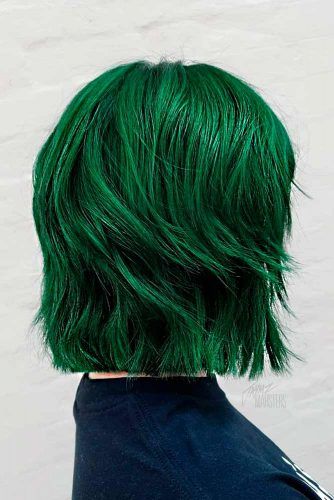 Source: tishandsnooky via Instagram
consists of profound emerald dye and soft blue tint.
As the brightest shade of green this color can be added as highlights to dark hair to accentuate it with a trendy touch. Still, it is recommended to work with pre-lightened hair to reveal the full potential of the day, especially if you want all-over color.
Enchanted Forest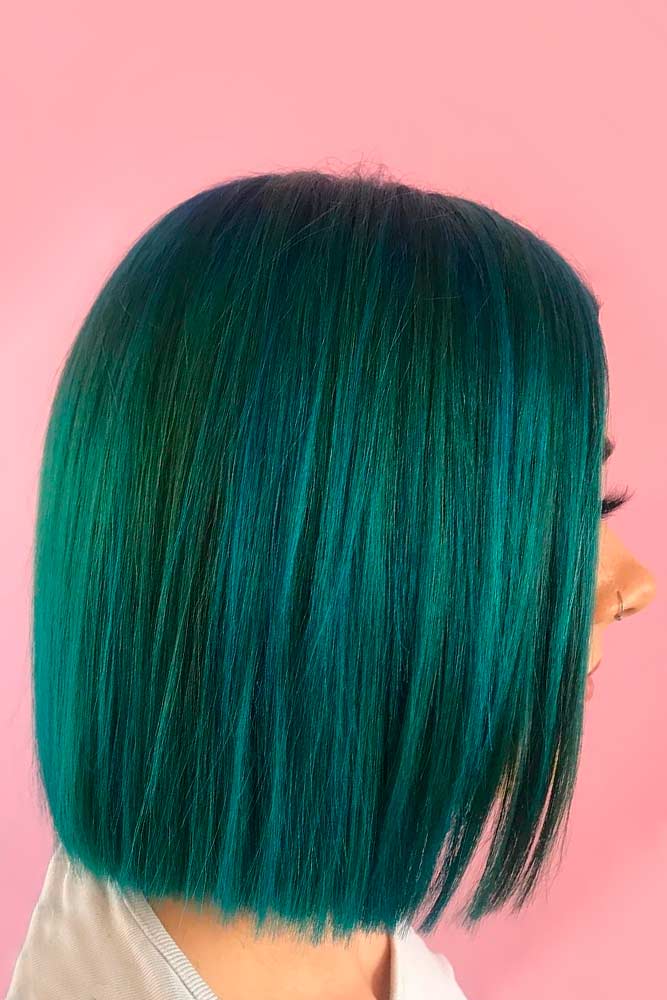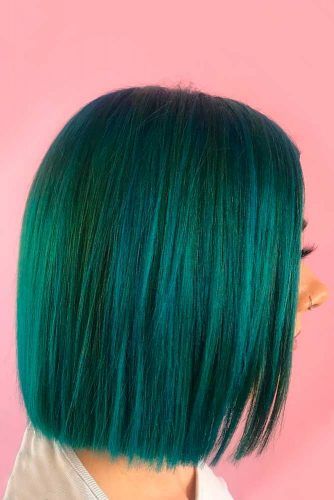 Source: Liveandletdyestafford via Instagram
It's time to take you to the forest where all the fairy creatures are hiding from us mere humans. Be careful using Manic Panic Enchanted Forest, though! Those who tried it say that this shade is addictive. No wonder: it's impossible to resist pine green shade with bluish undertones.
For a super-dimensional finish, mix this color with some Manic Panic blue and light green shades.
Atomic Turquoise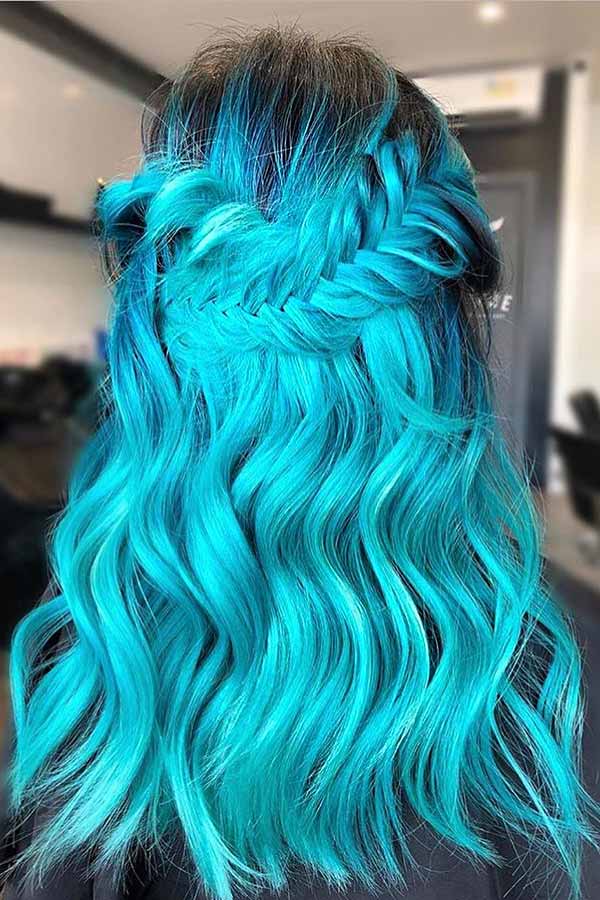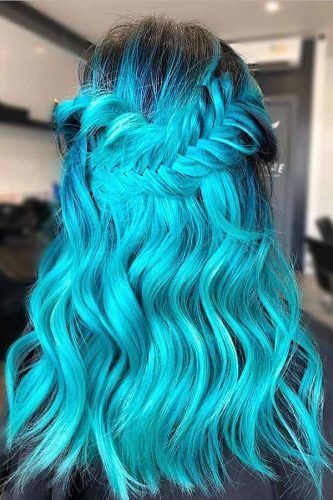 Source: chris.styles.mai.hair via Instagram
Atomic Turquoise is an aqua-neon crowd-pleaser that simply takes the biscuit! It looks fantastic as a base for color experiments, highlights, and, most importantly, as all-over color. If you're a blonde who wants to brighten up your hair routine, some streaks of this shade will do the trick.
For brunettes who want to make this color a part of their palette, lightening the hair is mandatory.
Mermaid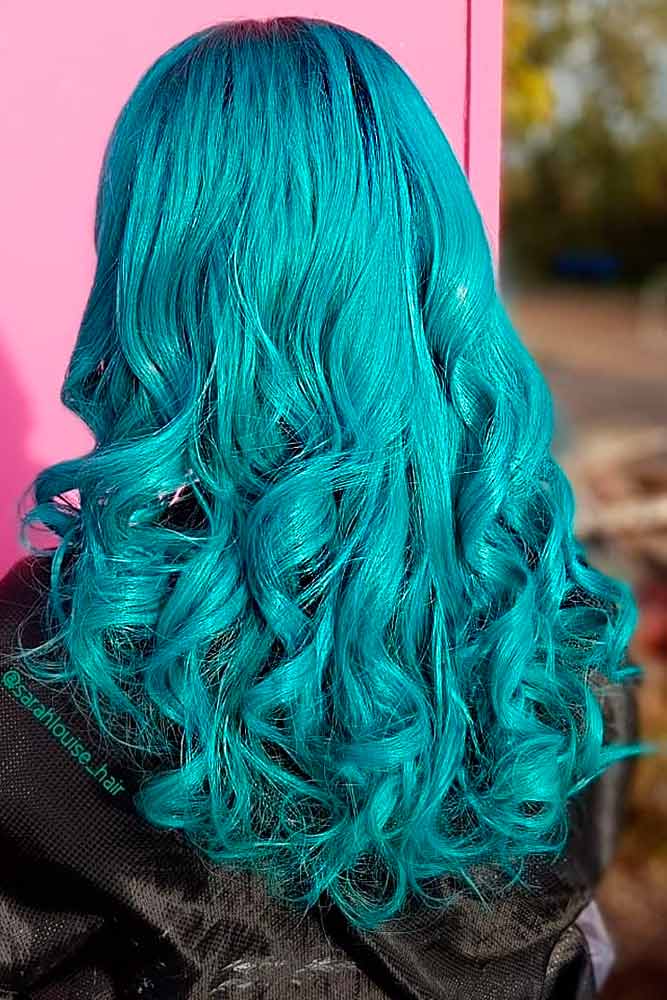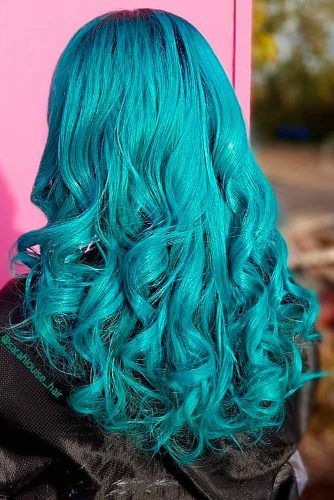 Source: Sarahlouise_hair via Instagram
Every girl has her own picture of mermaid hair. What if we told you that yours can be enchanting and glam while being vegan and cruelty-free? This neon ocean-blue shade works on all types of manes and gets on well with all colors.
On blonde or lightened hair, Mermaid can even glow under a blacklight.
Blue Moon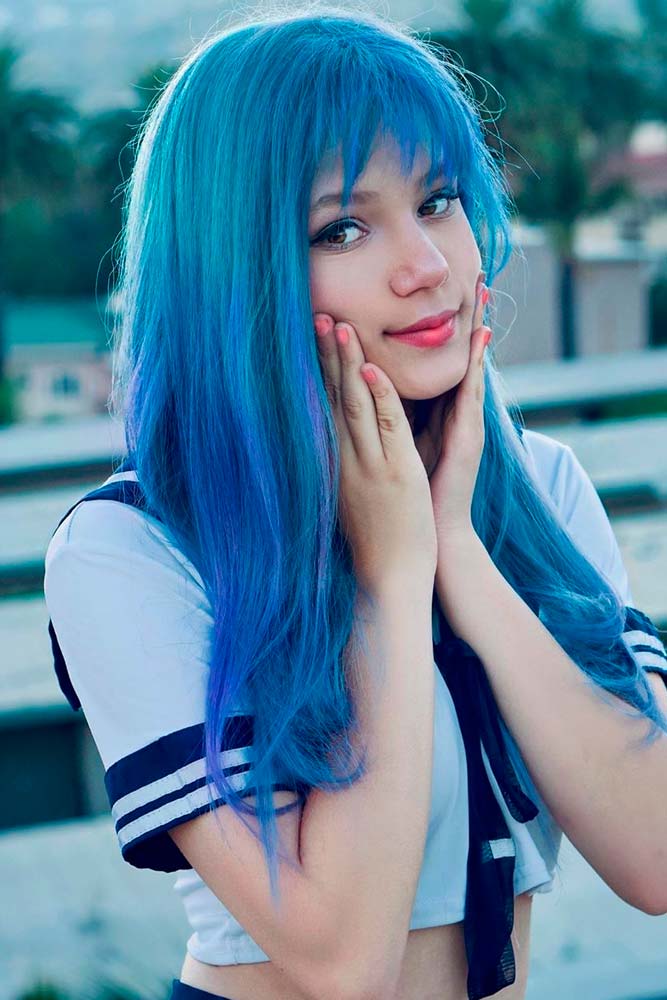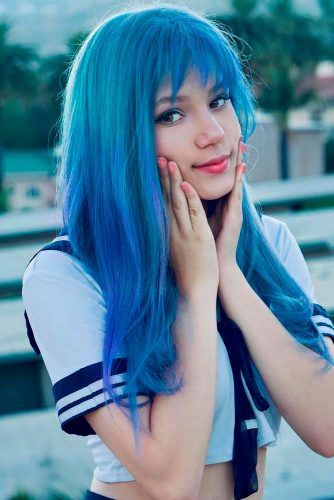 Source: maddiebekatty via Instagram
Blue Moon is another highly requested shade with girls who love neon and marine-inspired hair colors. Apart from giving a gorgeous blue shimmer in the sunlight, the color is very deep and intense.
But it's very important to work with very light or bleached to a light level 9 blonde in order to avoid an unpleasant faded or greenish finish.
Voodoo Blue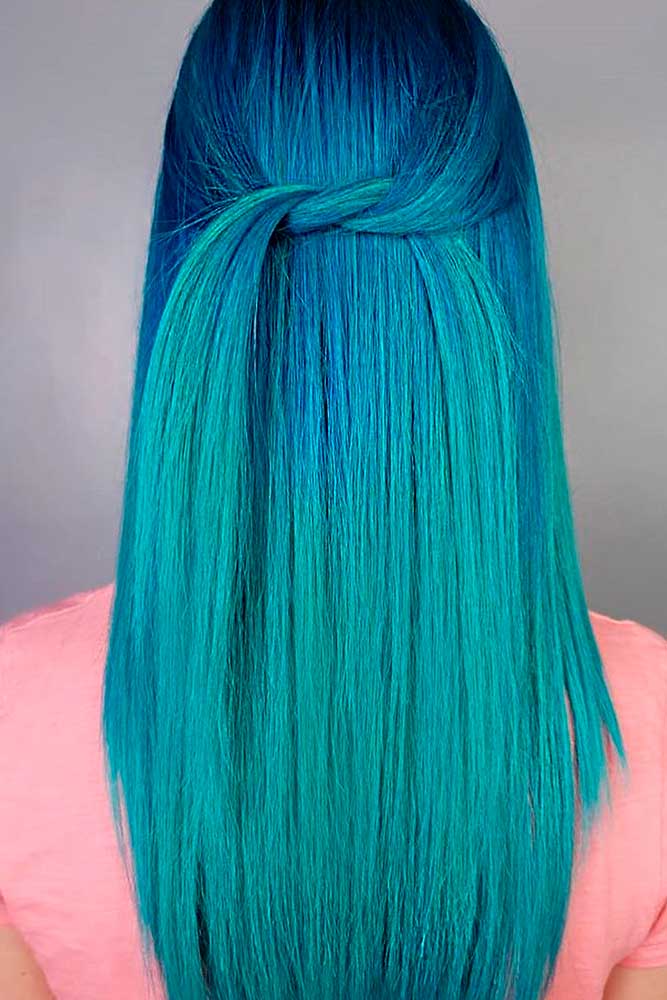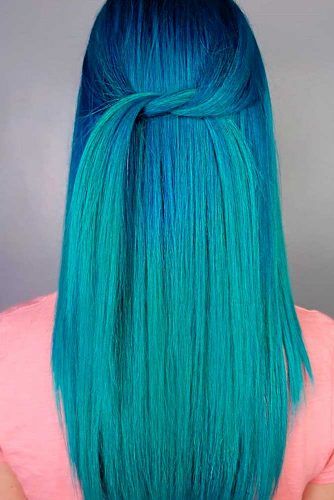 Source: StevenAustinHairArtist via Instagram
You may have heard of Manic Panic Voodoo Blue as a blue chameleon for all hair colors. On unbleached hair, it adapts to the undertone of the hair, giving a pleasant teal tint. And if it's applied to very light bleached locks, in produces a mesmerizing dark cyan shade with greenish undertones.
The idea above features this color on the mid shafts, gradually stretching the shade from dark blue roots to the vibrant tips. To maintain the color and avoid brassy looks, make sure to get a toner.
Colorful Hair With Manic Panic Colors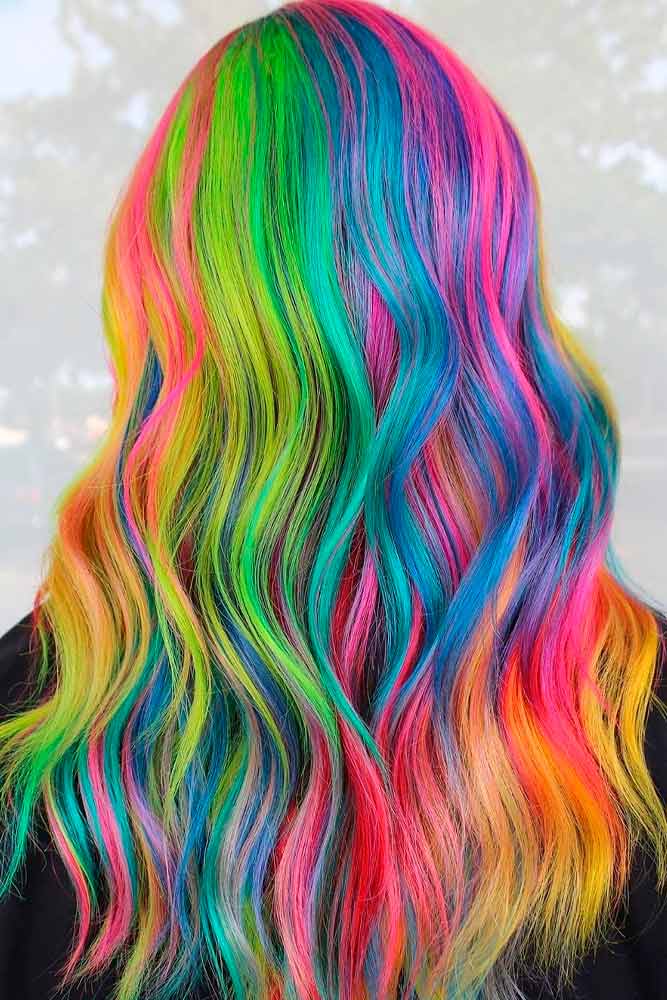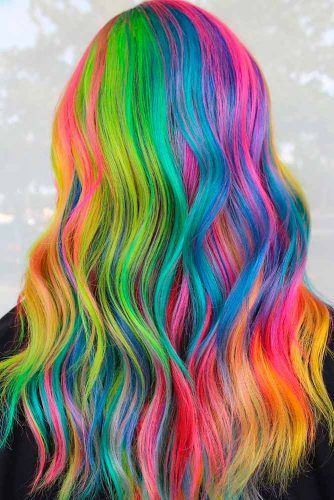 Source: isthatkotabear via Instagram
Every time you want to create a one-of-a-kind shade, remember: your hair is the canvas for your imagination. As for Manic Panic colors you can come across, they are your chances to express yourself by mixing and combining various spectacular hues in any way you want. With a creative approach to your hair, you can get yourself anything from trendy blue and purple hair ombre to rainbow highlights. Don't limit yourself with one all-over color. Instead, accept the challenge from your imagination and give each shade its unique role to give birth to a truly special color.
Manic Panic Fuschia Shock Hair Tutorial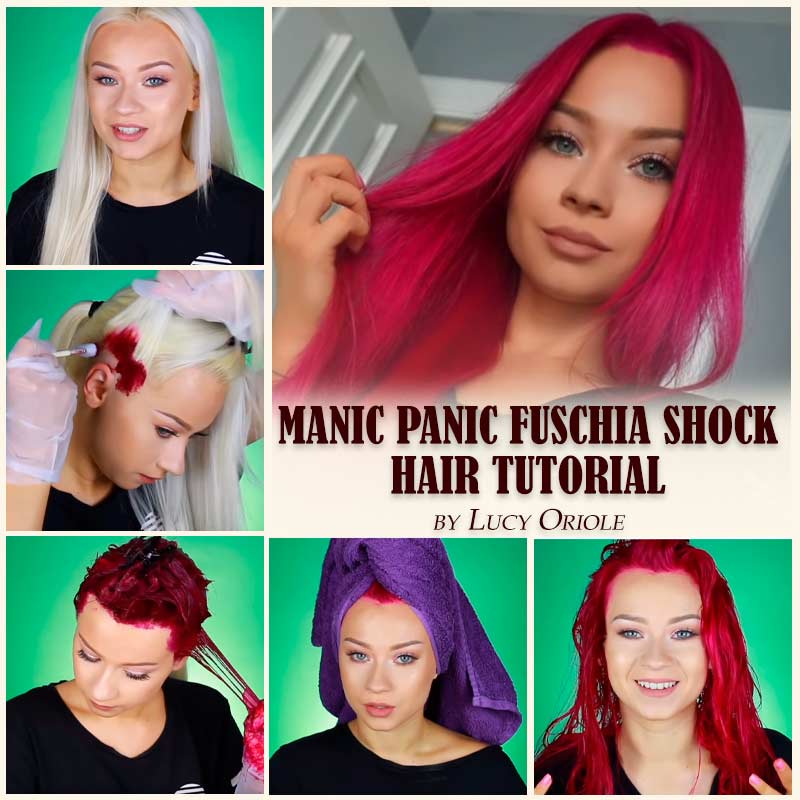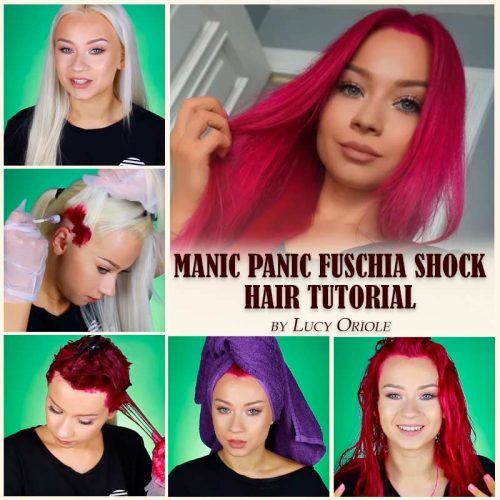 Source: Lucy Oriole via Youtube
Now, it's time for a little application guide! Follow this simple tutorial to understand the main principles of mixing and applying Manic Panic dyes to make every single experiment successful. Certainly, you can replace this shade with the ones you like the most, this idea is just a nice start with which you won't go wrong.
Start with your hair lightened up to between level 11 and 9.
Make sure to work with freshly washed and dried hair, without using a conditioner prior to coloring.
Brush your hair thoroughly and secure it with a clip.
Then, rub some vaseline with your fingers and apply some to the area around your hairline, neck, and ears so as not to color your skin there.
With a rattail comb, separate off the front portion and section off a small piece of hair.
Depending on your hair length, put a whole tube of Fuchsia Shock or more and apply it to the roots, directing the dye away from the face with a brush.
Run your fingers through the roots to distribute the dye evenly.
Go on coloring the hair section by section, brushing each one thoroughly so that the color comes out even.
Leave your hair for 15-20 minutes and rinse the dye off with cold water.
Don't use shampoo; just condition the hair afterward.
Today, you've learned everything every color geek should know in her life! Now that you're familiar with the most iconic dyes by Manic Panic, as well as you know how to apply and mix it right, it's time to let some bright colors into your life. And don't forget the main rule: there are no rules when you work with those dyes.