A fancy bohemian bedroom can help you to express your personality. Reach out to a hippie trapped inside you and create a special atmosphere in your bedroom which is not only creative and interesting but also warm and cozy.
*We may earn money from affiliate links on this page. Please check out our disclosure policy for more details.
Bohemian Beds
Credit photo: Shutterstock
i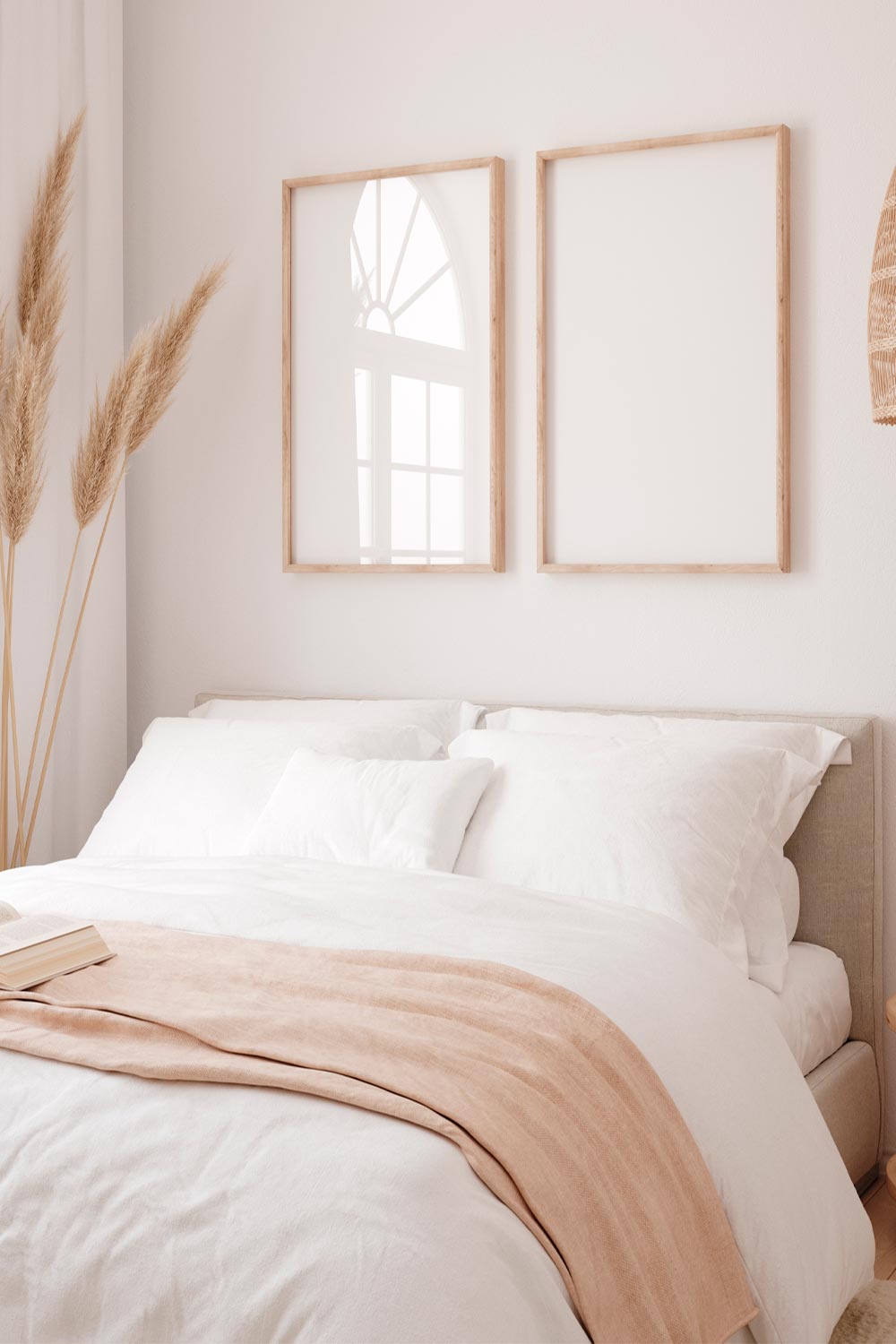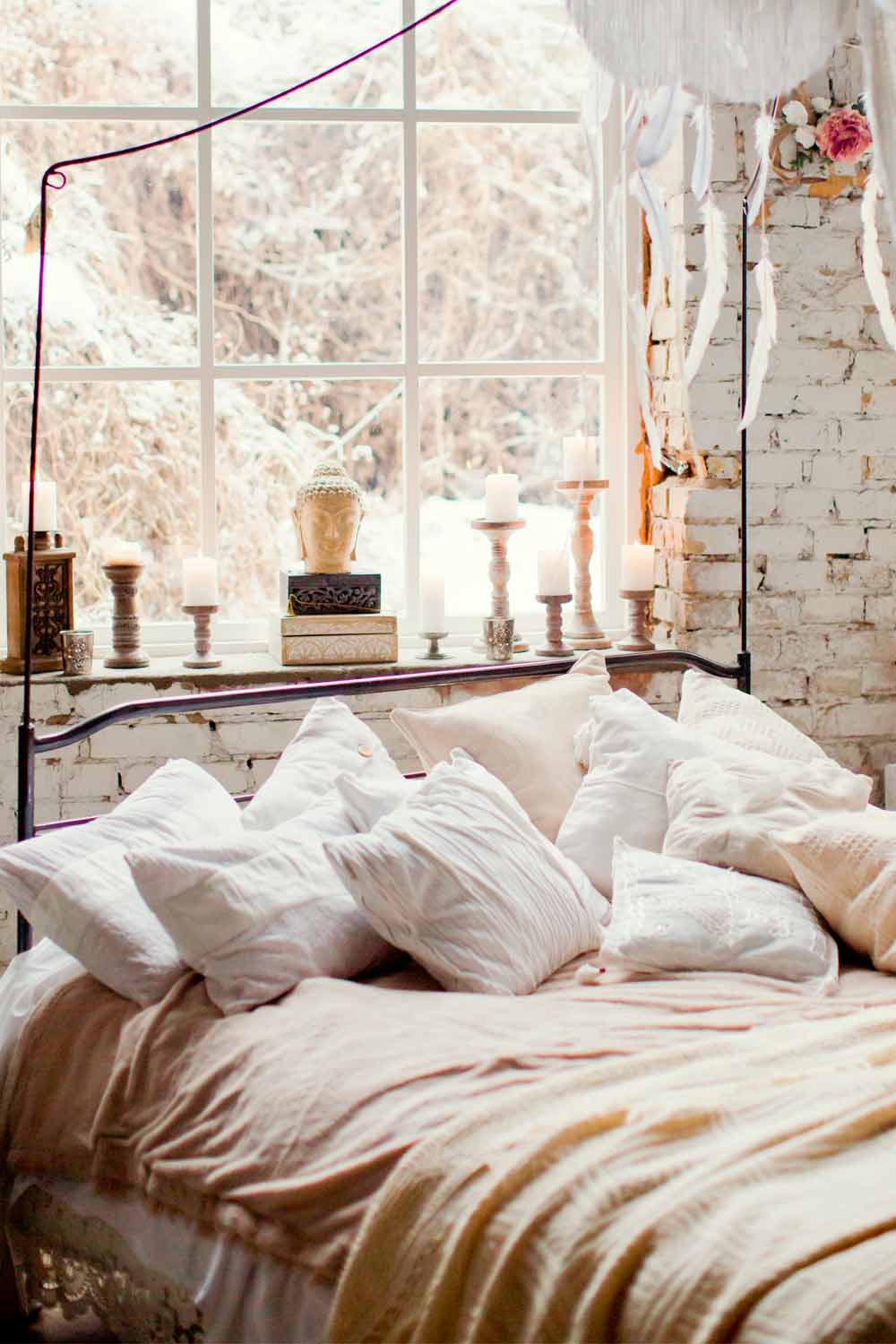 Credit photo: Shutterstock
i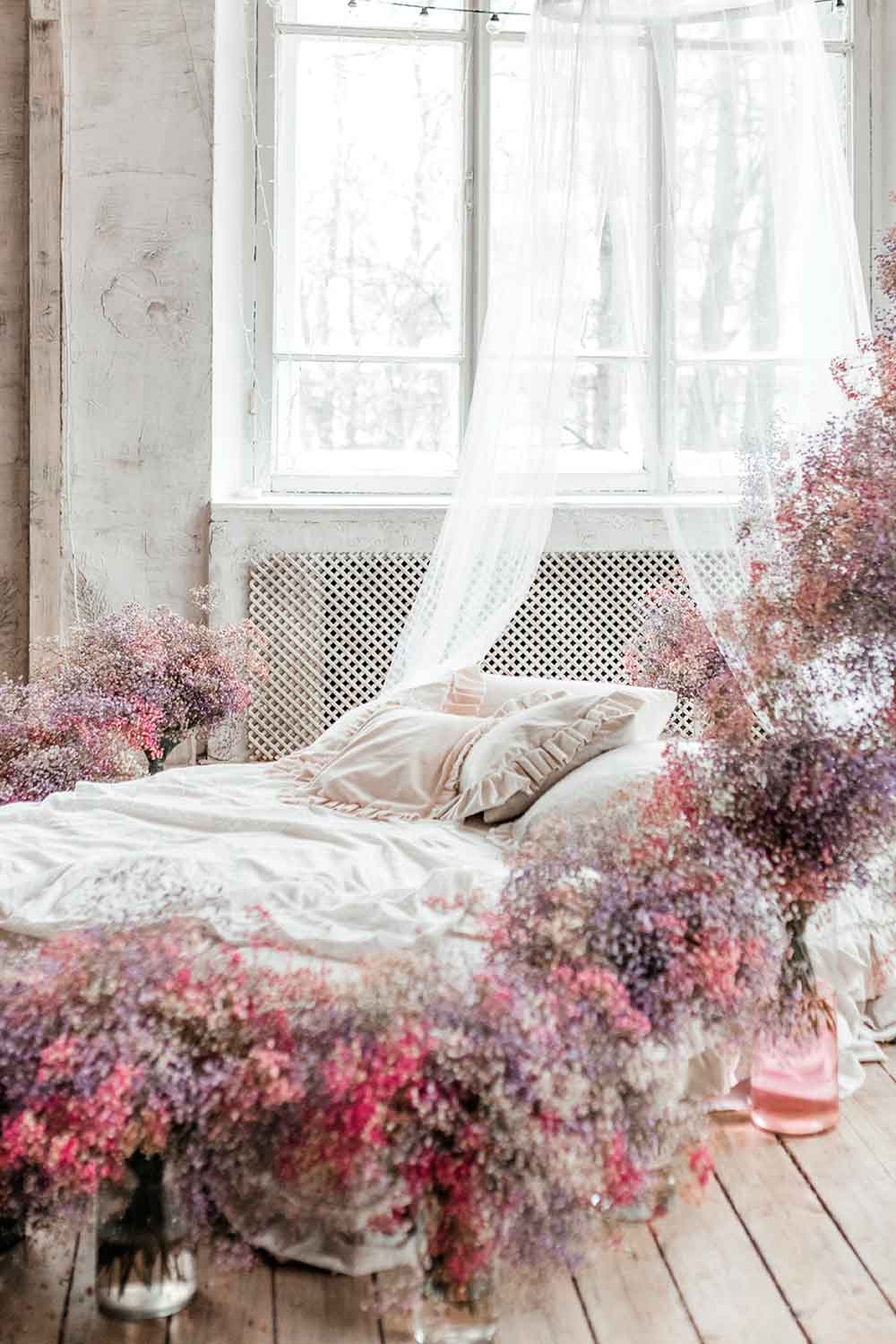 Credit photo: Shutterstock
i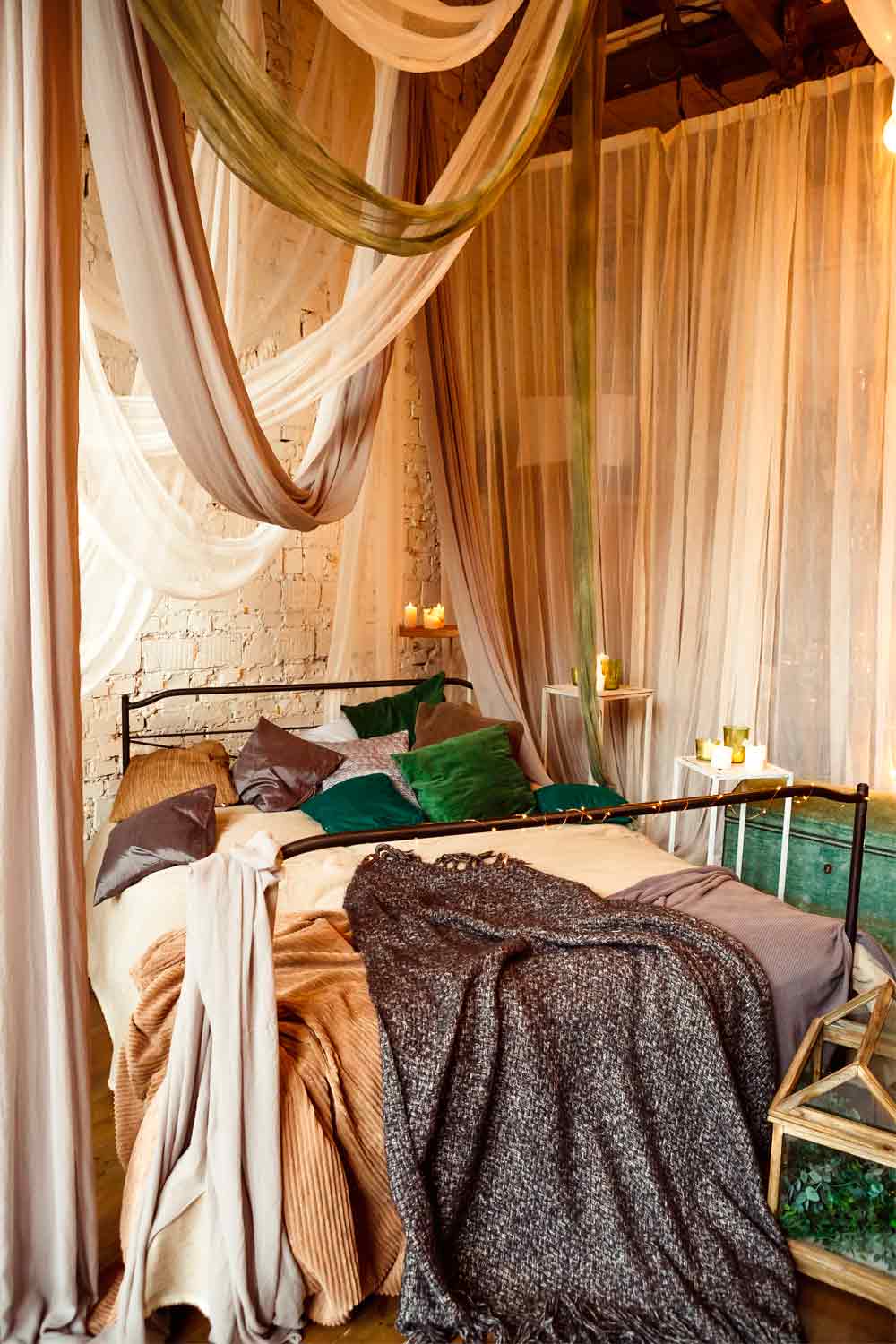 /
What is the most vital element of your bedroom? Surely, the bed. While people with different tastes pay attention to various bed styles available on the modern market, we want to focus on such a trendy option as a boho bed. How do you land with the best bed on the market? Follow these simple tips, and you'll be golden:
Natural materials. Bohemian beds are usually made of wood and rattan. Beds made of those usually come in organic shapes, including but not limited to carved wood, light-colored wood frames, or curvy rattan.
Brass bed frames are on the list of boho beds too.
Low-profile beds often complete a bohemian bed interior, but floor beds don't belong to the category.
If you want to intensify the cozy vibe of your bedroom, you may want to pay some attention to four-posted canopy beds.
Decorate your bed with flowing fabrics, plants, or fairy lights to take the atmosphere to the next level of boho.
Pillows
Credit photo: Shutterstock
i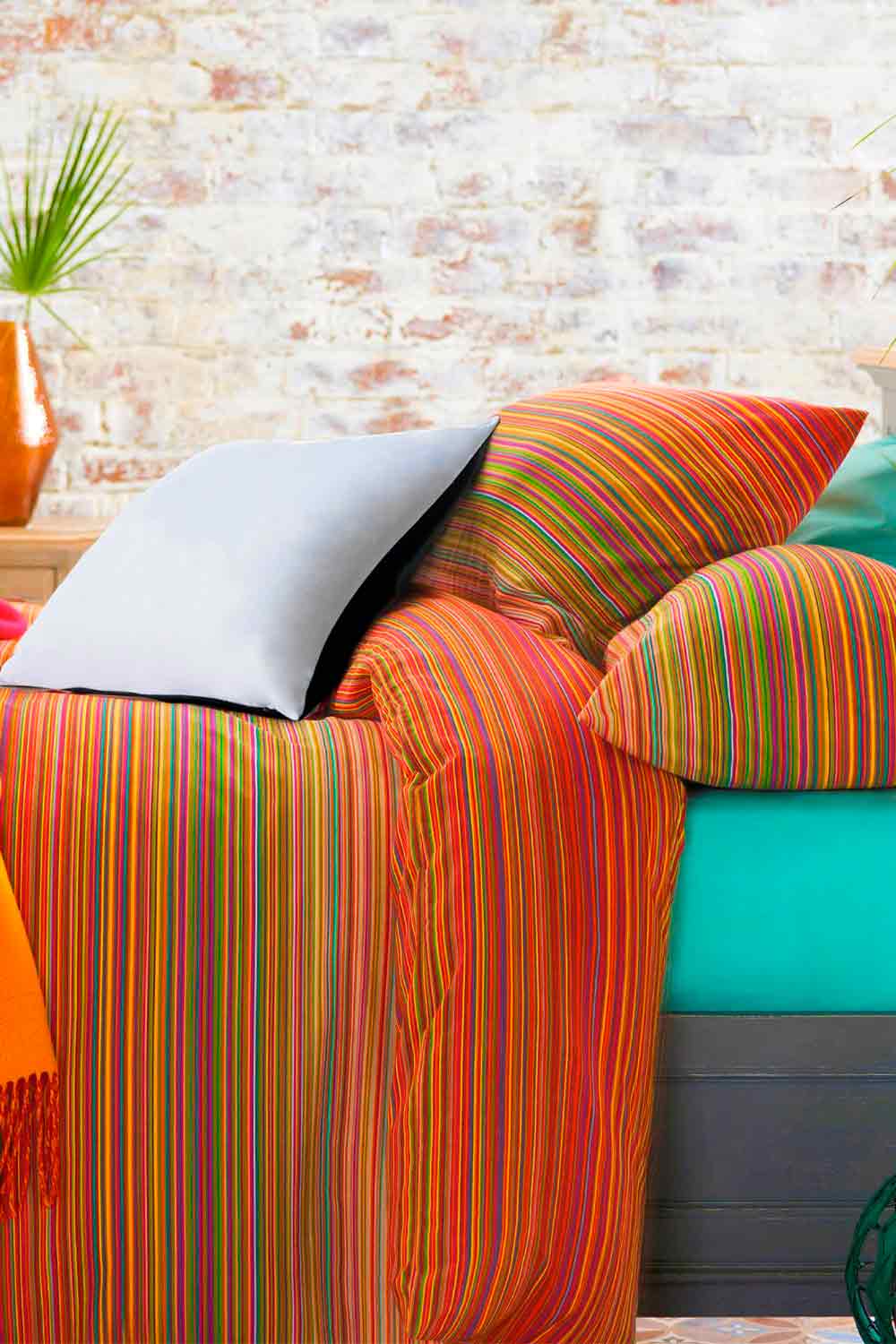 Credit photo: Shutterstock
i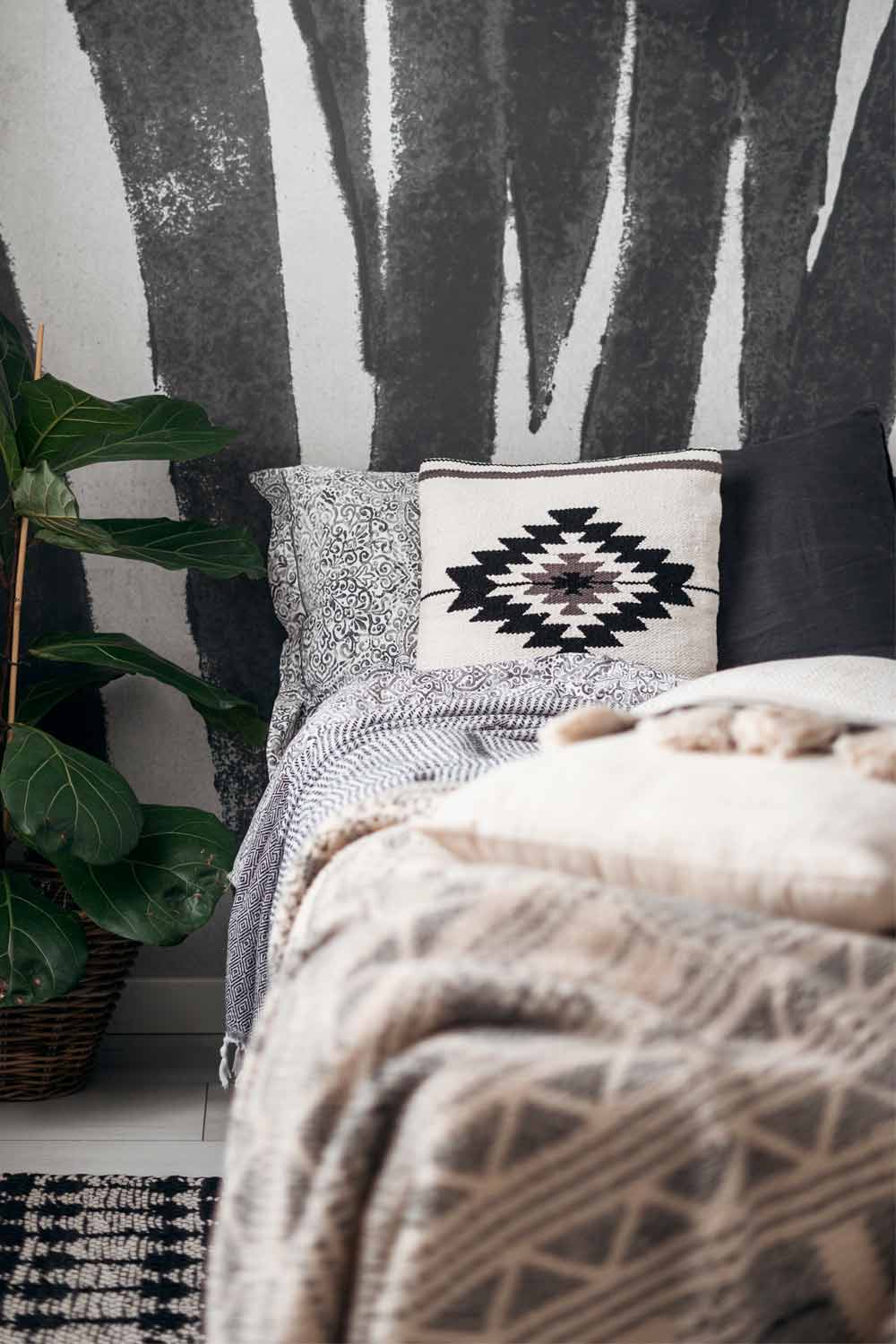 Credit photo: Shutterstock
i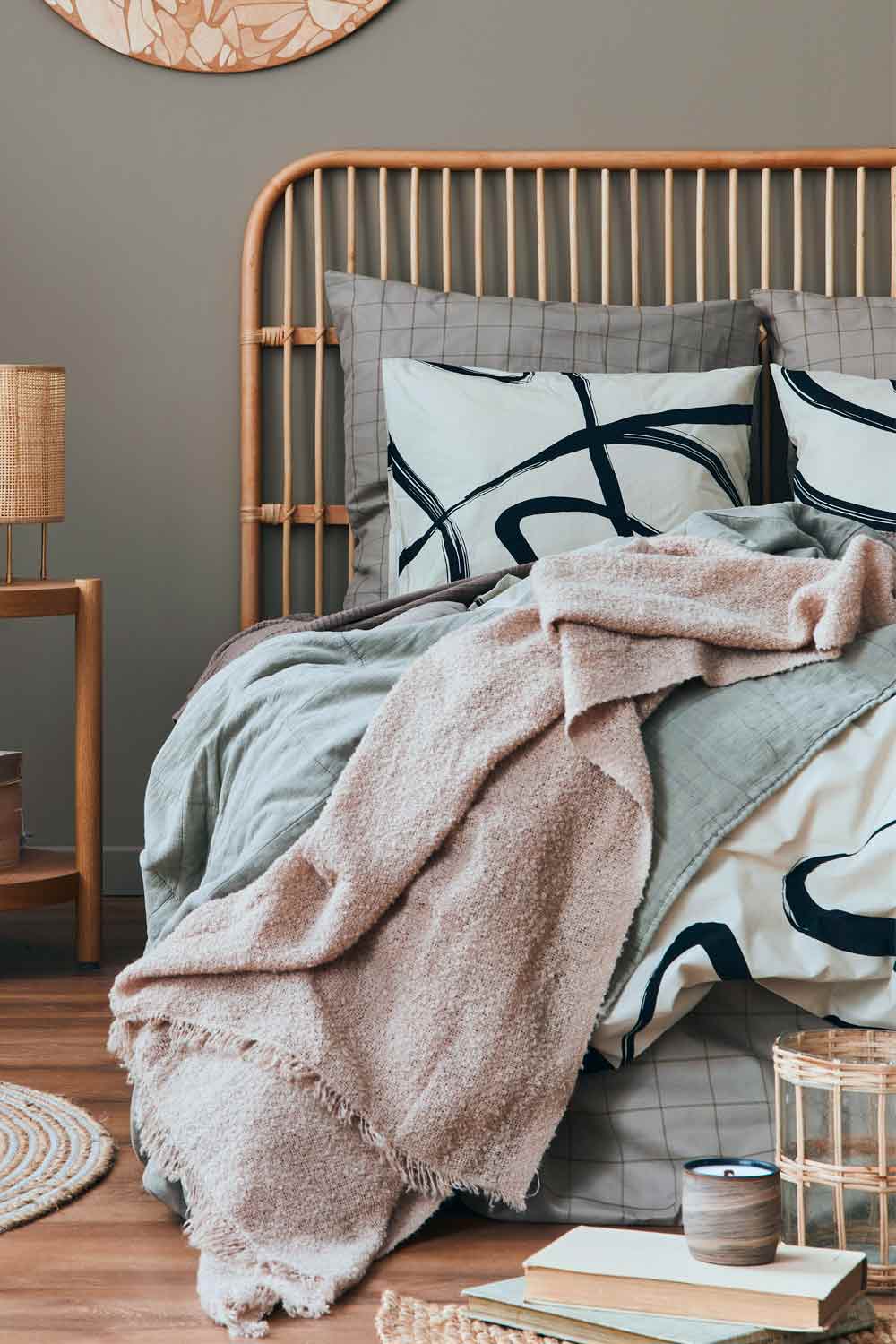 Credit photo: Shutterstock
i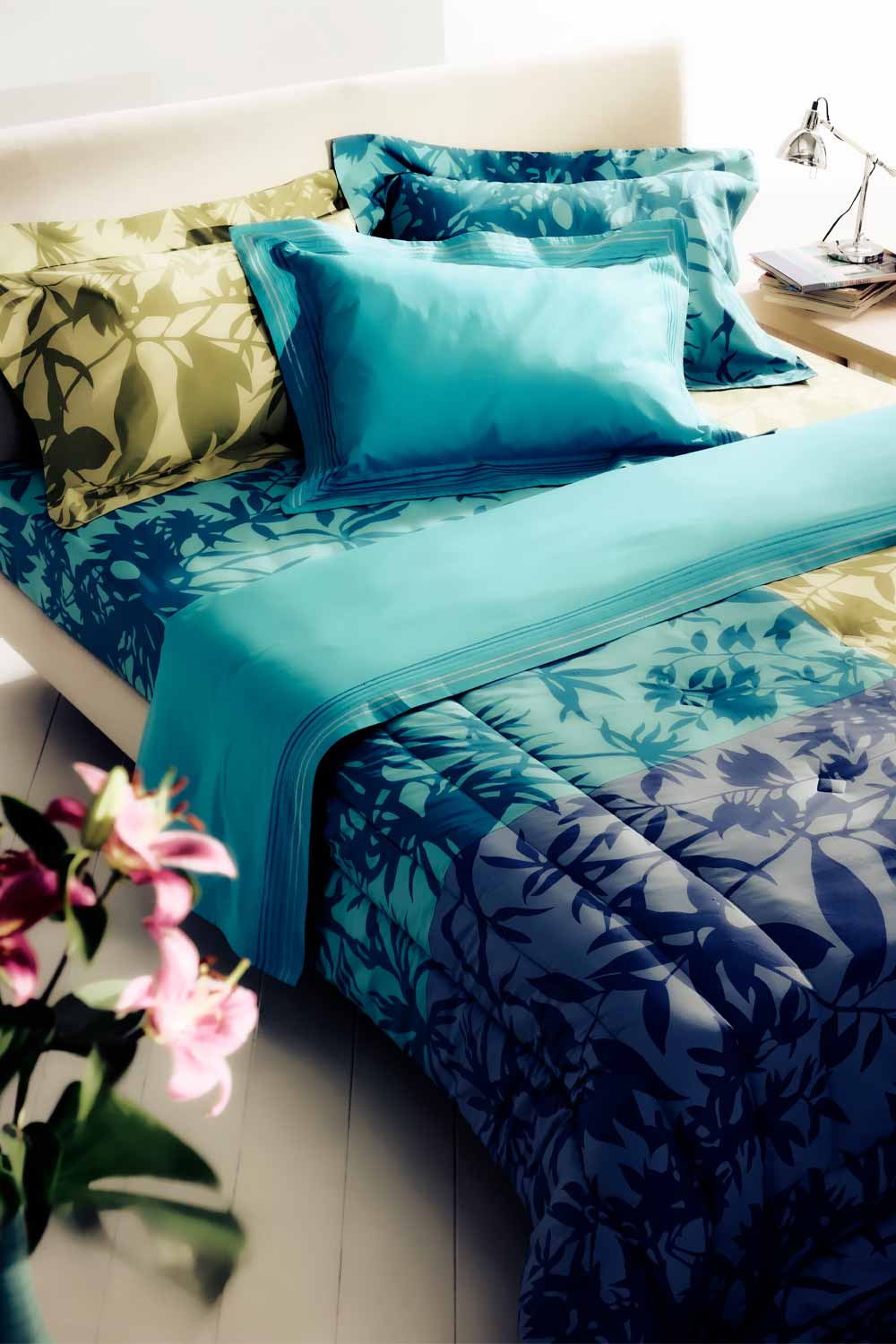 /
Multiple pillows are a critical component of a boho bed style. The rule 'the more, the better' applies perfectly in this case. Soft and big throwing pillows are what you should consider acquiring.
You can play with different patterns and textures as you introduce more pillows into the bedroom. Think about the accent color and get a few pillows in the shade. If you don't know your accent shade, all it takes is to look closely at your drapes, rug, or artwork.
Some people aren't that fond of multiple pillows on the bed. In case you belong to the category, we suggest you center your efforts on a lumbar pillow and place it over the main pillows.
Lastly, pillowcases come in all sorts of funny designs, colors, and patterns, so you can easily incorporate them into the rest of your house décor.
Rugs
Credit photo: Shutterstock
i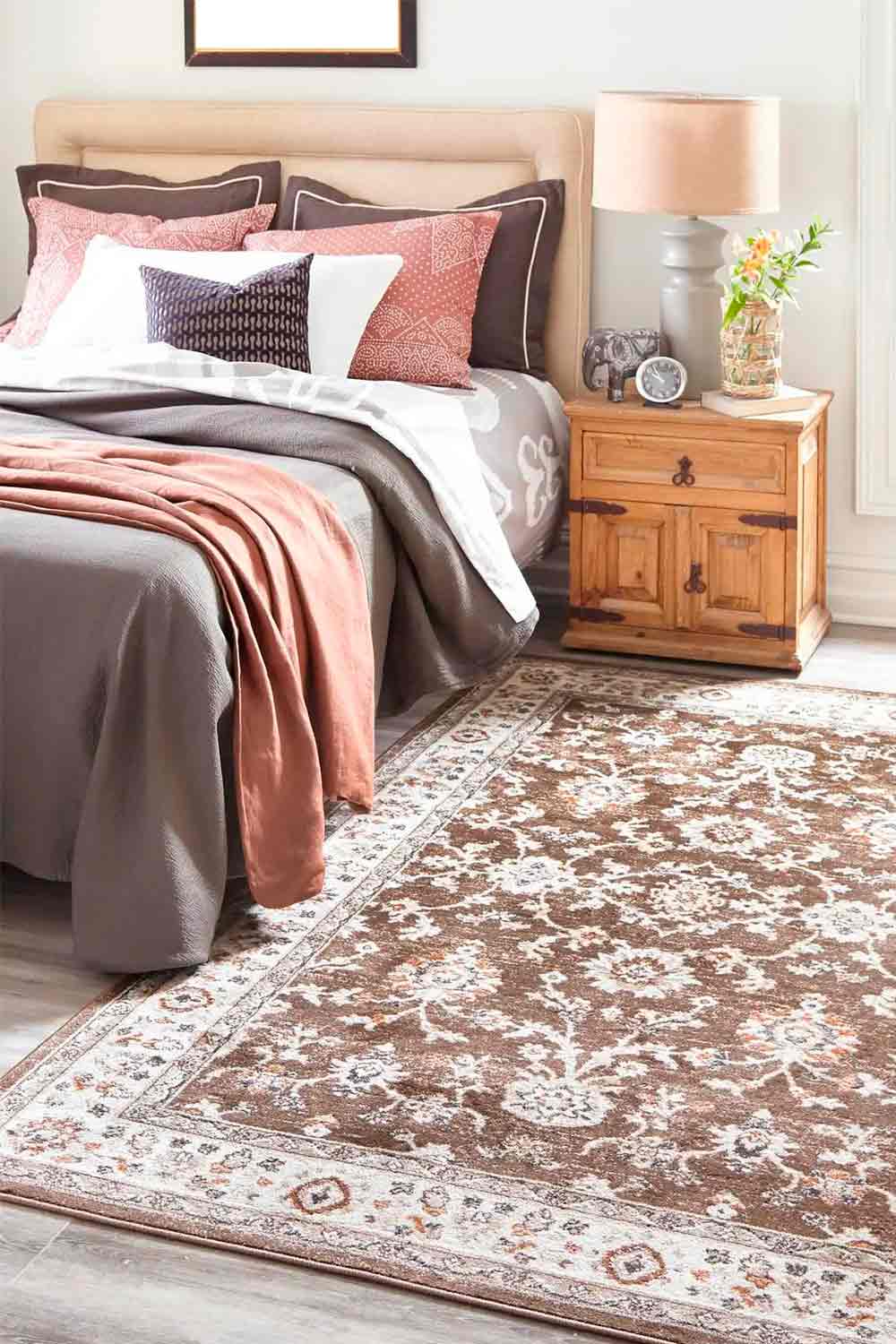 Credit photo: Shutterstock
i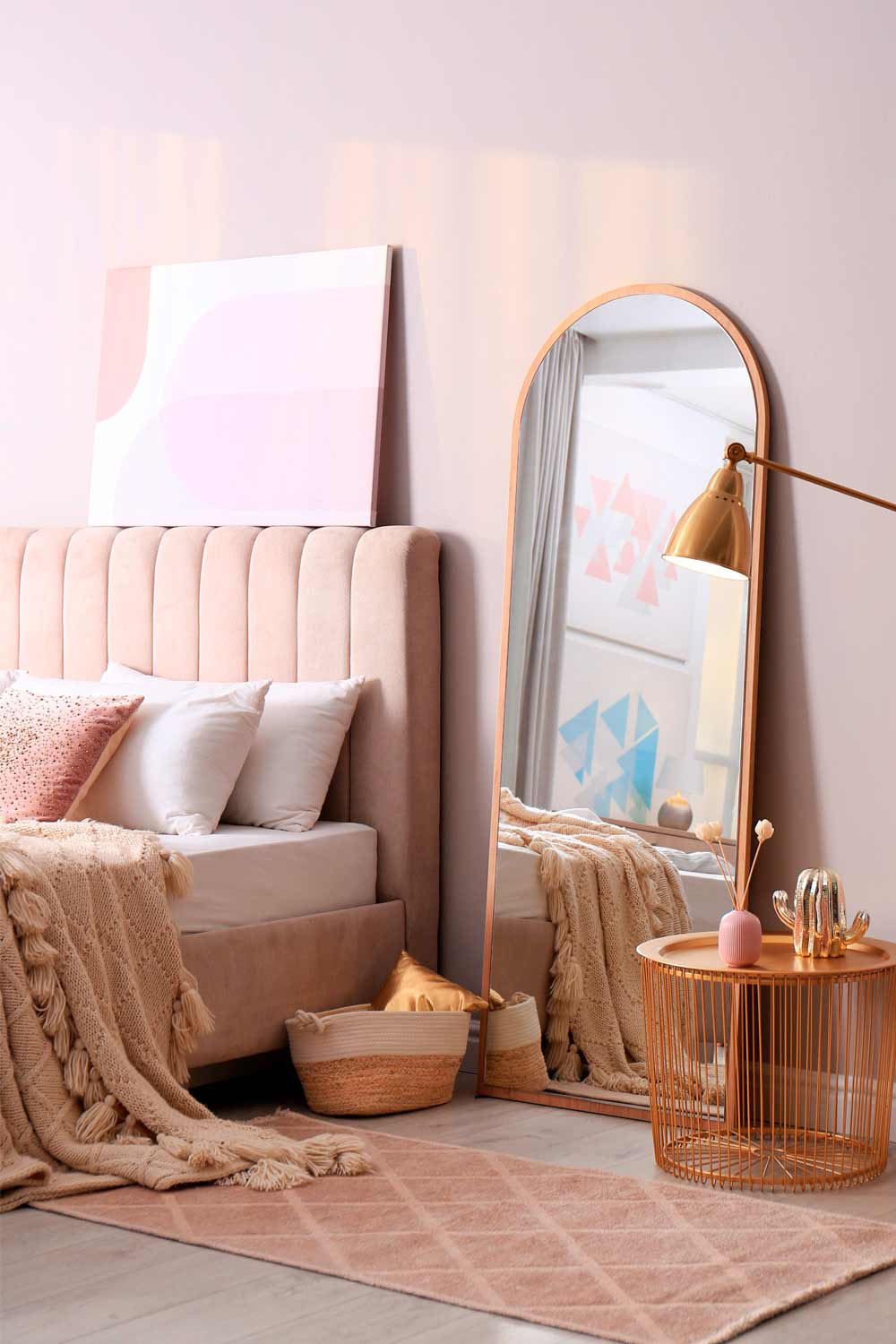 /
Bohemian bedrooms are about cozy and stylish rugs, so you won't see one without a rug. Otherwise, it won't be a boho room. It does not matter what type of floor lies underneath the rug since all the focus will be on the rug.
You can lay down a bunch of smaller rugs or use a one-piece rug that instantly changes the feel of the room – it's up to you. However, you should keep in mind that jute rugs are on the table. Even the slightest accent will make a difference. Play around with bringing shades and outstanding patterns to suit the room to your taste and style.
What Is The Difference Between Boho And Bohemian?
What Are The 5 Types Of Bohemian?
What Color Is Not Ideal For A Bedroom?
Boho Color Schemes
Opt For Warm Colors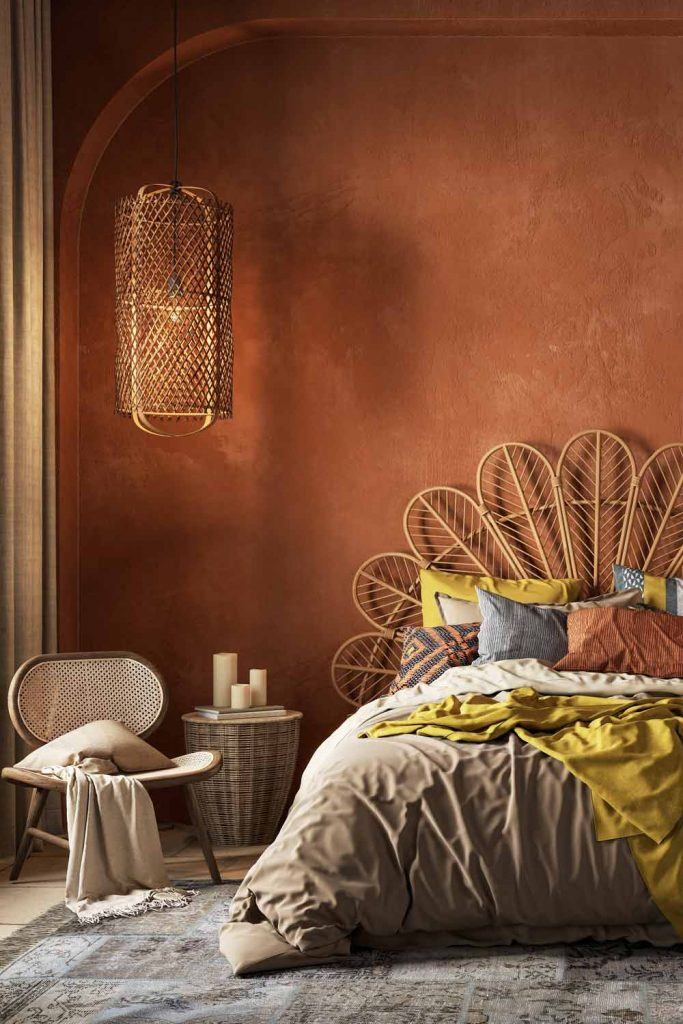 Credit photo: Shutterstock
If you are interested in a mid-century boho vibe, we suggest you color your bedroom in warm brown and yellow tones. Try not to go too bright or dark with the palette unless it is an accent wall you are working on.
Consider Black-and-White Style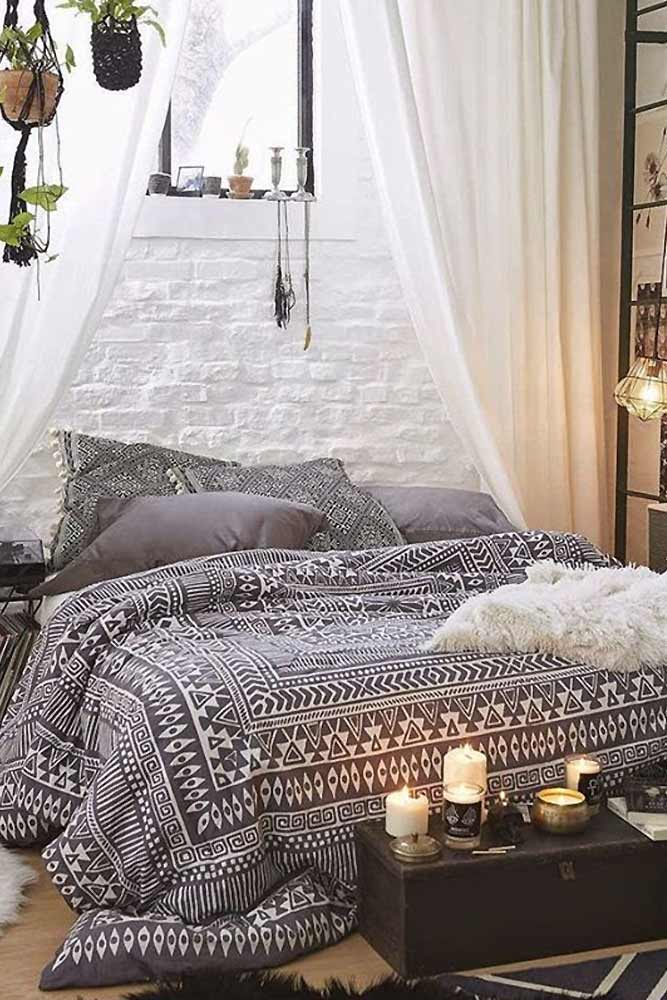 Credit photo: Instagram.com/decoholic_blog
The combo of black and white will introduce a retro flair into your bedroom. Make sure your furniture interacts with the chosen vibe so that a vintage chest of drawers fits the scene perfectly. A white furry rug may become a relaxing accessory from which any boho bedroom will benefit.
Brighten Up Your Bedroom!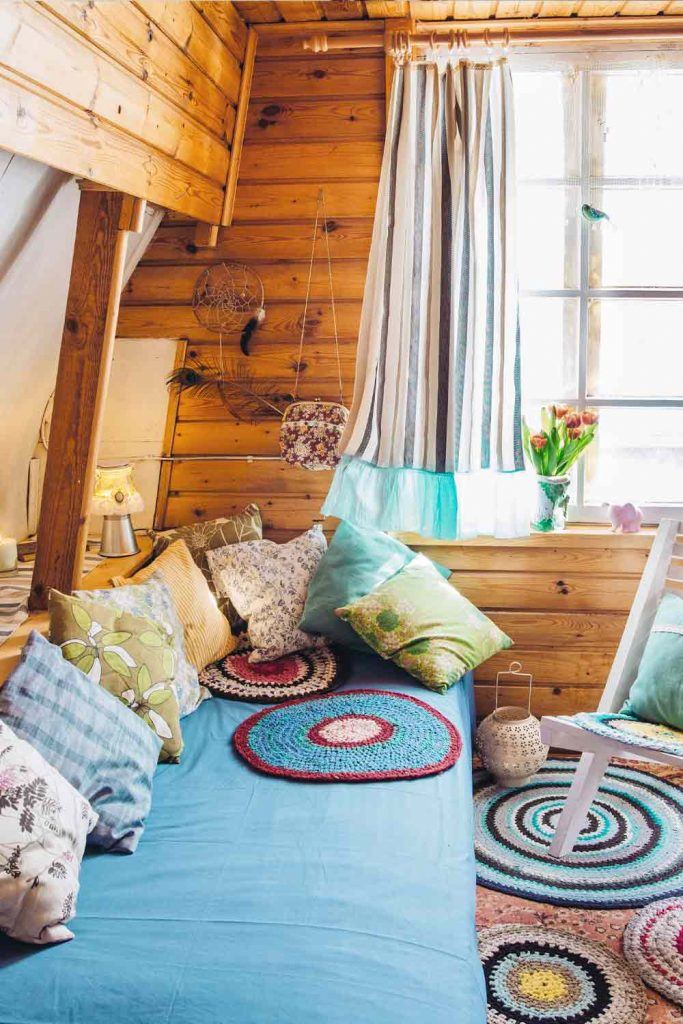 Credit photo: Shutterstock
You don't have to paint the walls in bright shades to make them feel spacious, inviting, and stylish. All it takes is to match your rustic-shaded walls with bright tapings, colorful pillows, interesting posters, and bright-patterned accessories. Such elements present your tone and project the lived-in flair that makes people feel comfy.
Calming Neutral Tones
Credit photo: instagram.com/marzena.marideko
i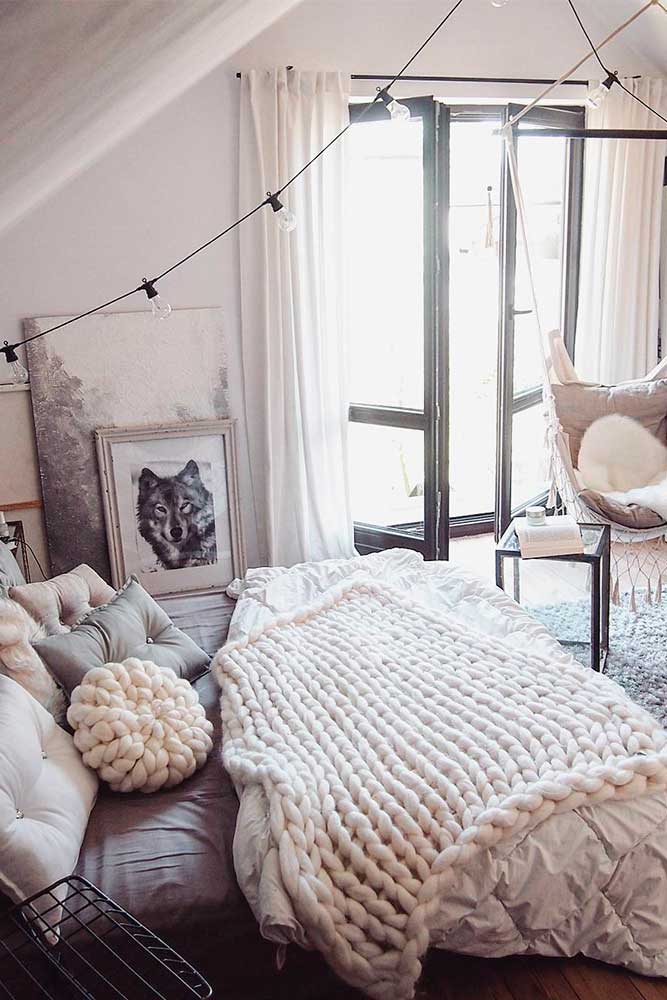 Credit photo: Shutterstock
i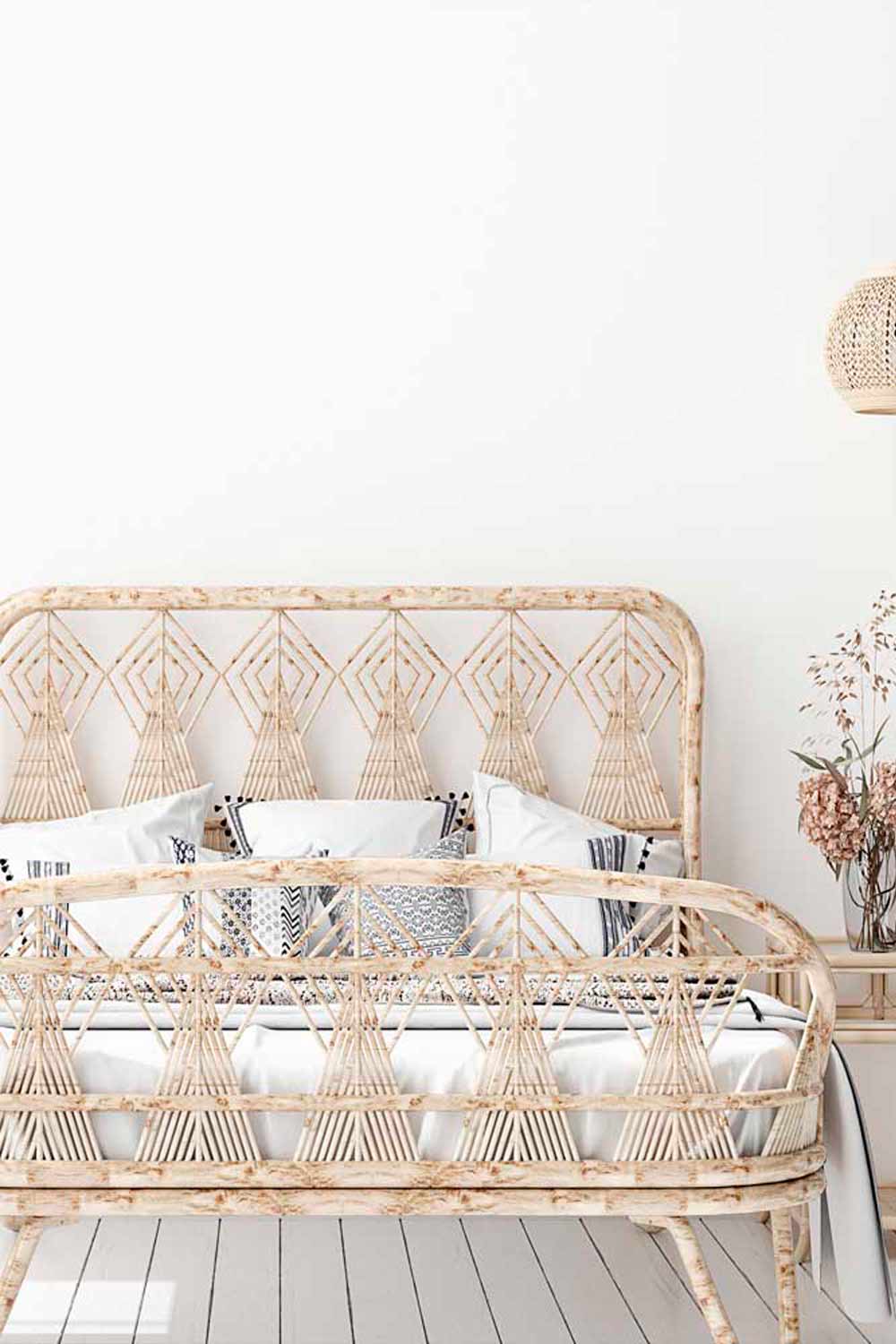 Credit photo: Shutterstock
i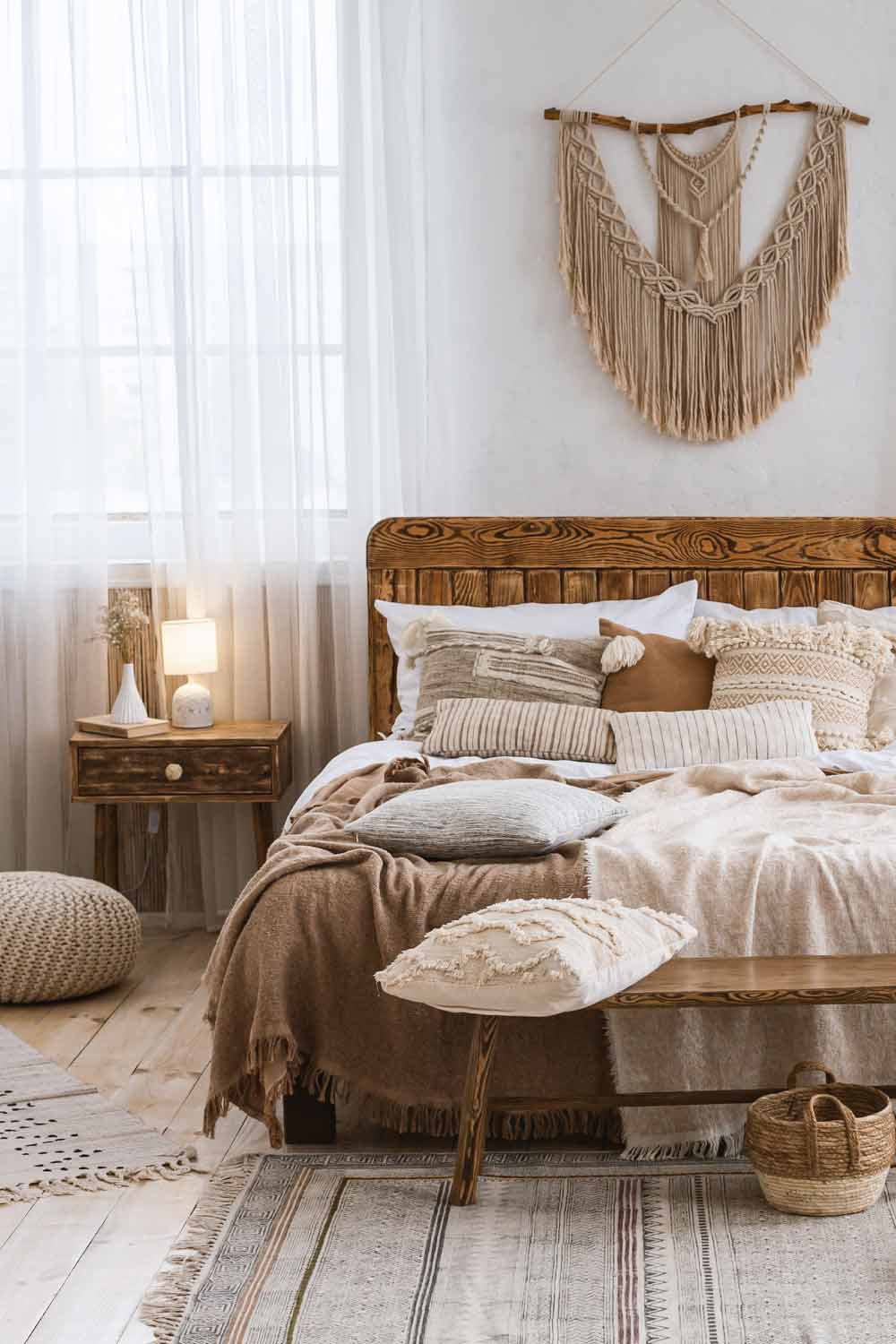 Credit photo: Shutterstock
i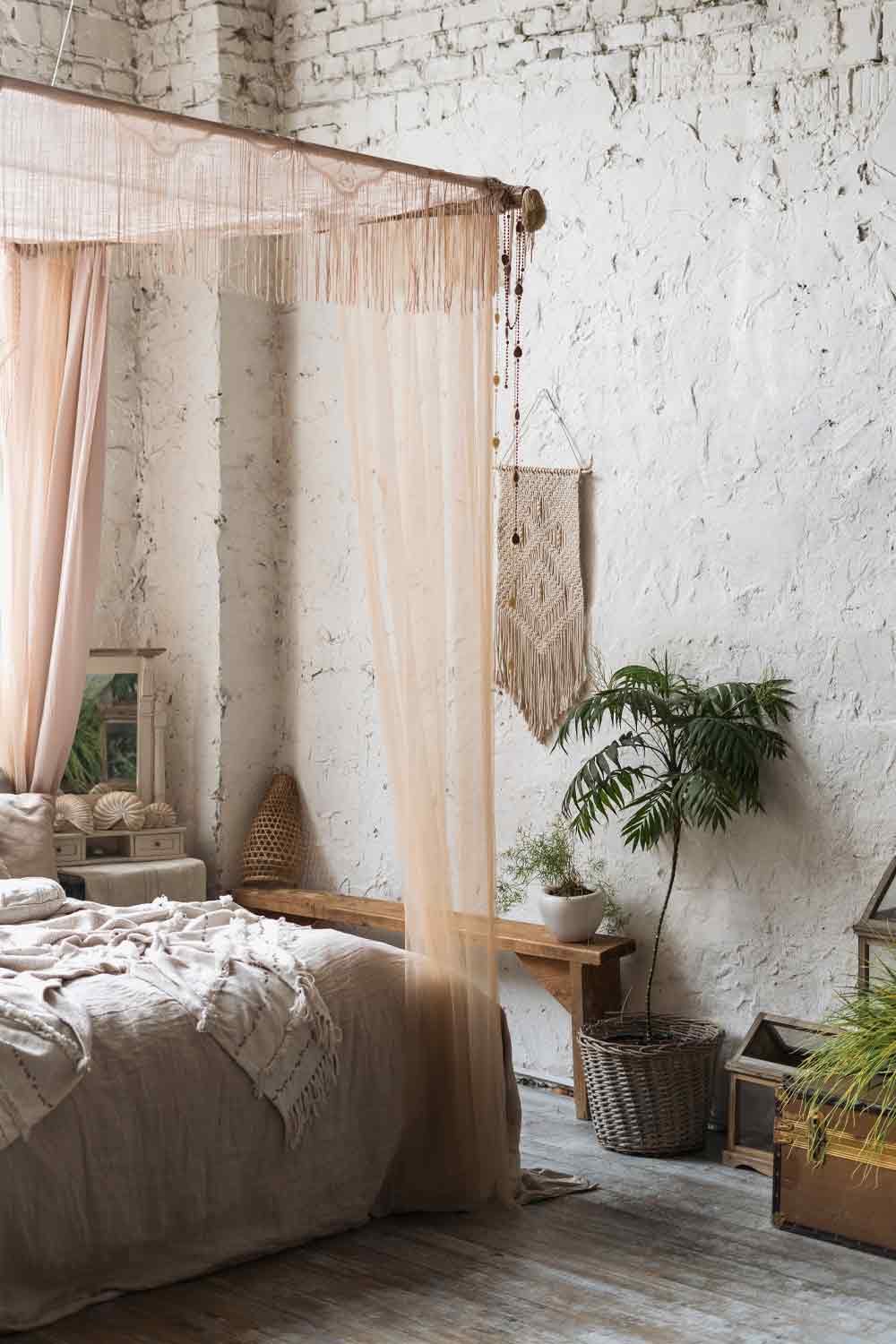 Credit photo: Shutterstock
i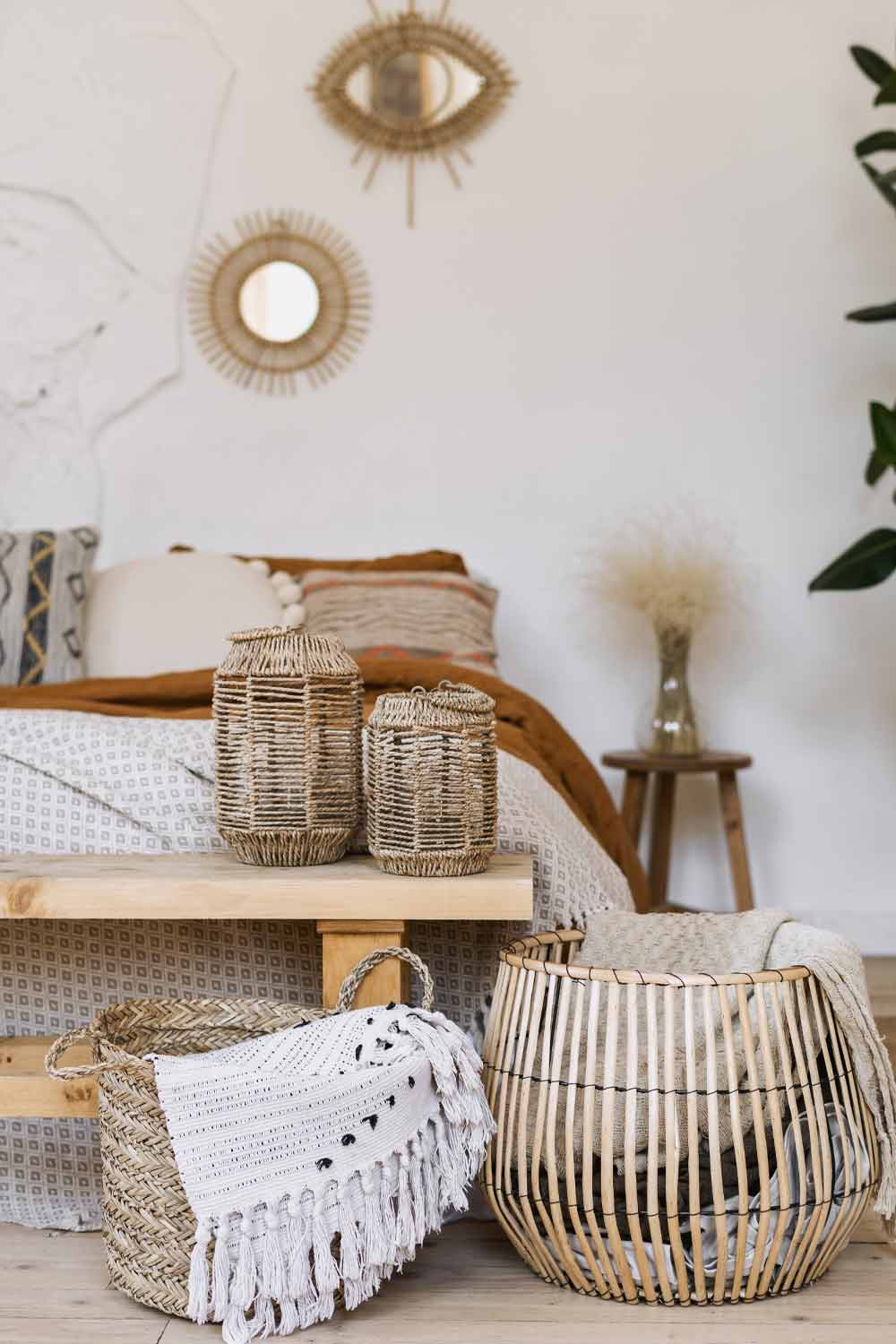 /
When it comes to picking the colors for your bedroom in a bohemian style, it is crucial to quit while you are ahead. That is, the color scheme of your choice should be cohesive and have no similarity to a circus show. A rainbow, even if it is so pleasing to the eye, has nothing to do with a boho style. All whites are acceptable. However, it would be better to go for some neutral shade and combine it with an accent shade plus several of its variations. That combo is a win-win option.
Credit photo: Shutterstock
i
Credit photo: Shutterstock
i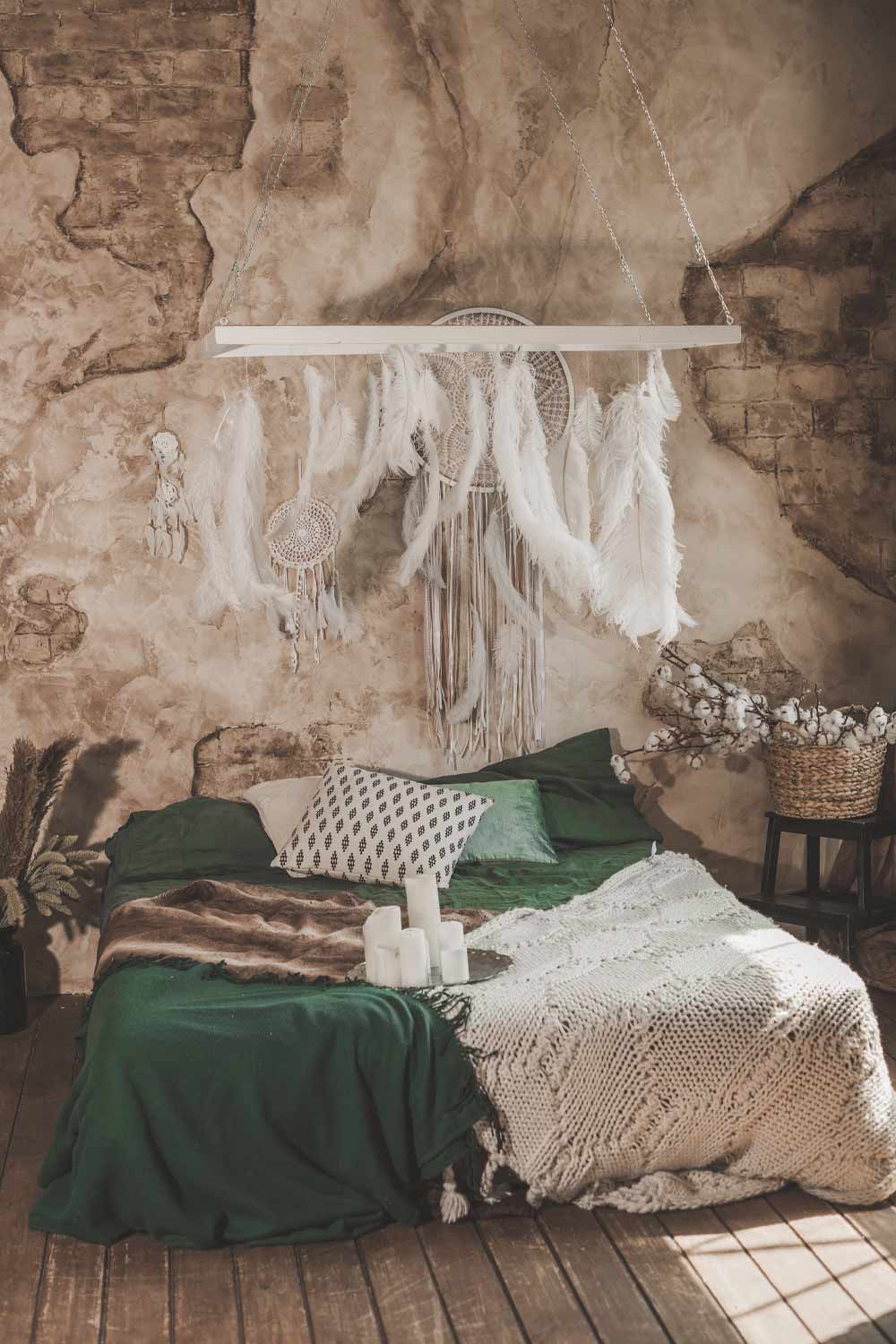 Credit photo: instagram.com/homesbycaz
i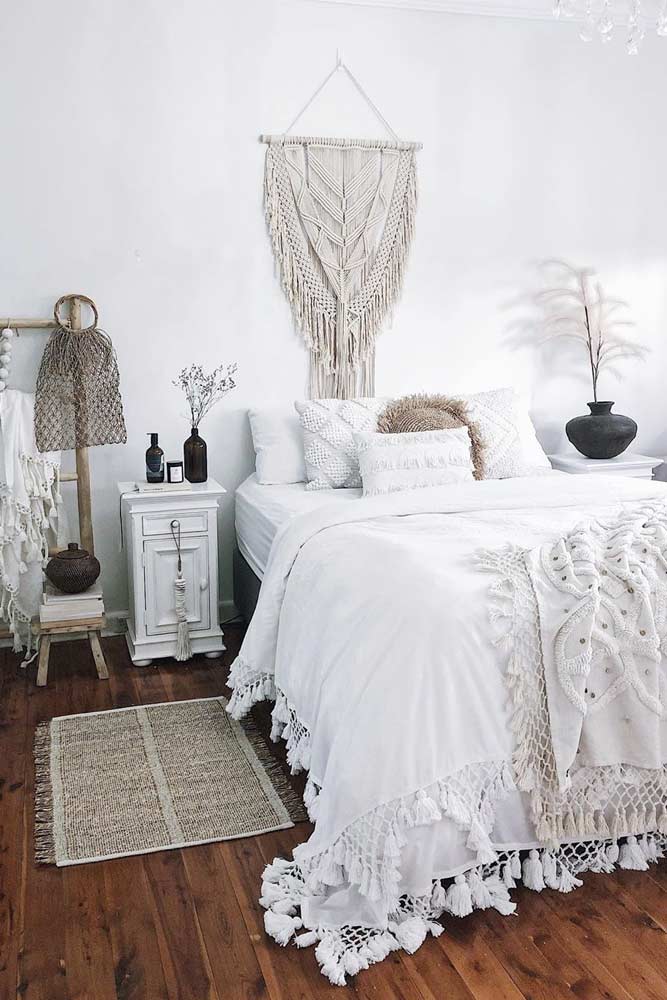 Credit photo: instagram.com/kalk_katt
i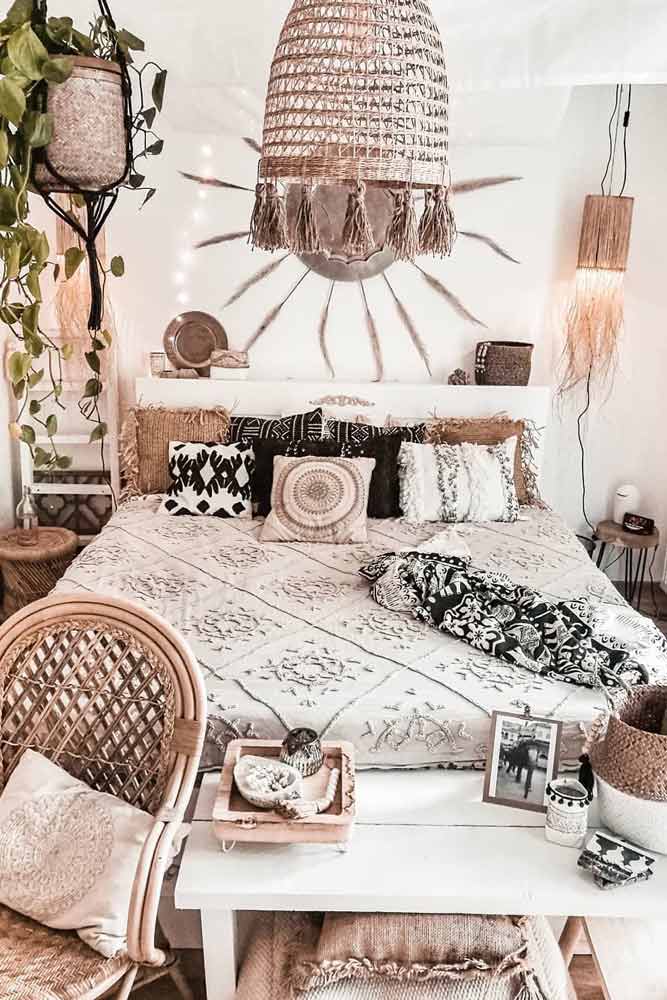 Credit photo: instagram.com/styledbymarit
i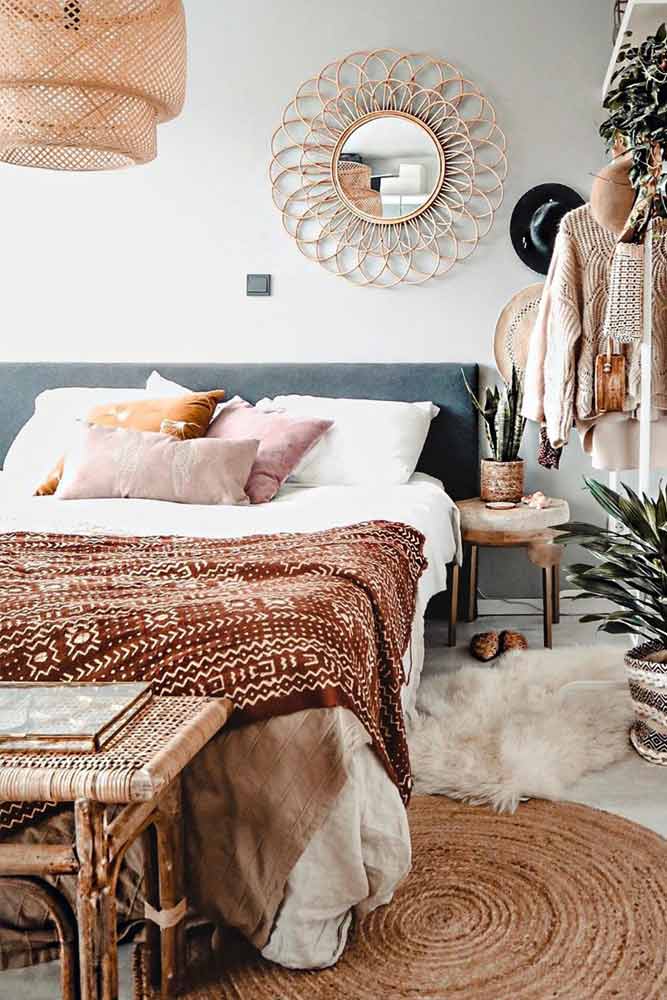 /
Your bohemian bedroom does not necessarily have to be bright or overstuffed. Choose neutral or subtle shades as shown, and you can create a bedroom of your dream in no time!
If you seek a serene retreat in the form of your bedroom, avoiding bright shades would be your best bet. Yet, you may want to focus on layering different textures to create a proper boho nest.
Peaceful Green Tones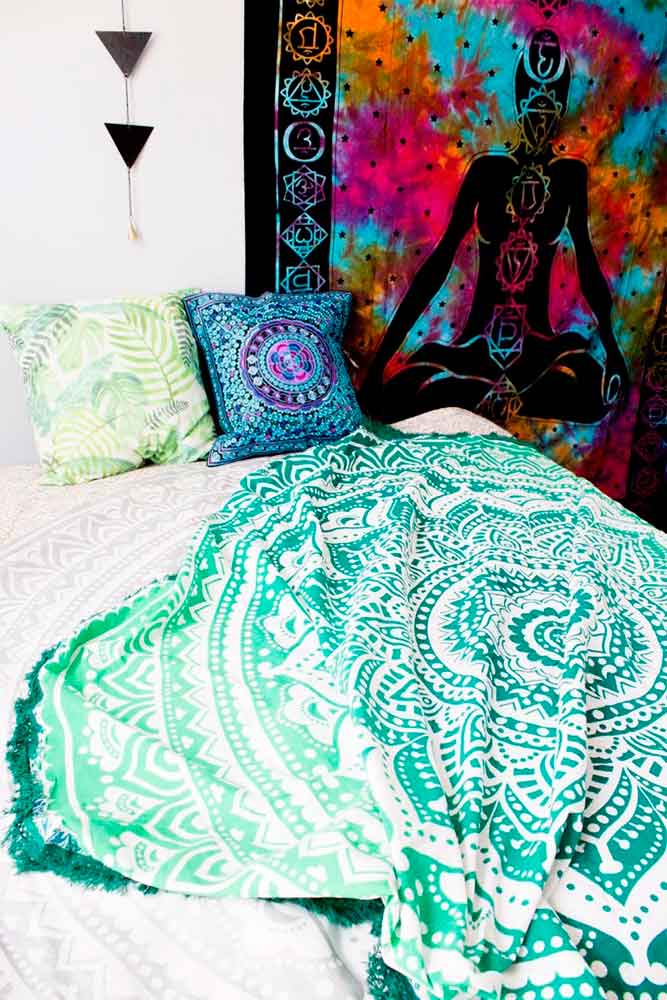 Credit photo: instagram.com/iamladyscorpio
It's been stated that green shades can affect your mind positively, calming you down and helping you relax. However, you must keep away from acid-green tones in favor of dusty greens.
Bohemian Fabrics Elements
Consider layering various kinds of fabrics every here and there. It is necessary as a bedroom in a boho style requires a special atmosphere that is comfy and luxurious at the same time. First, pick a duvet or a blanket for your bed and let its design be intricate. Patterned cushions can join the ensemble. Then choose a rag to lay on the floor. Keep in mind that when it comes to a boho bedroom, the rag is supposed to unite all the decorative elements in the room. Thus, these elements will not seem random. Think about other places to decorate with fabric. For example, hang a lightweight see-through shawl on top of the mirror and original curtains over windows.
Knits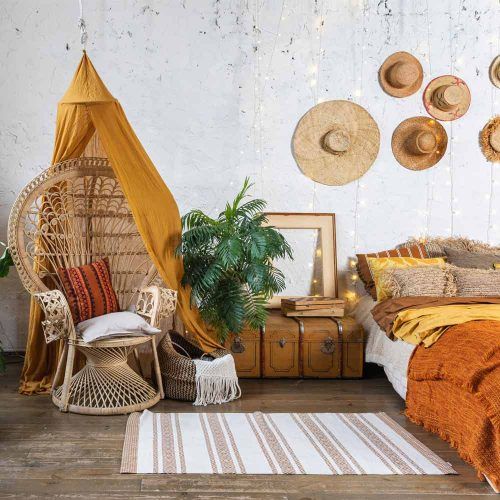 Credit photo: Shutterstock
Textures matter when it comes to the boho interior, and knitted accessories are an absolute must-have. You can start with knitted pillows and expand as far as you feel comfortable with them. Knitted elements will intensify the sultan-palace vibe that comes from your bedroom.
Wovens and Trims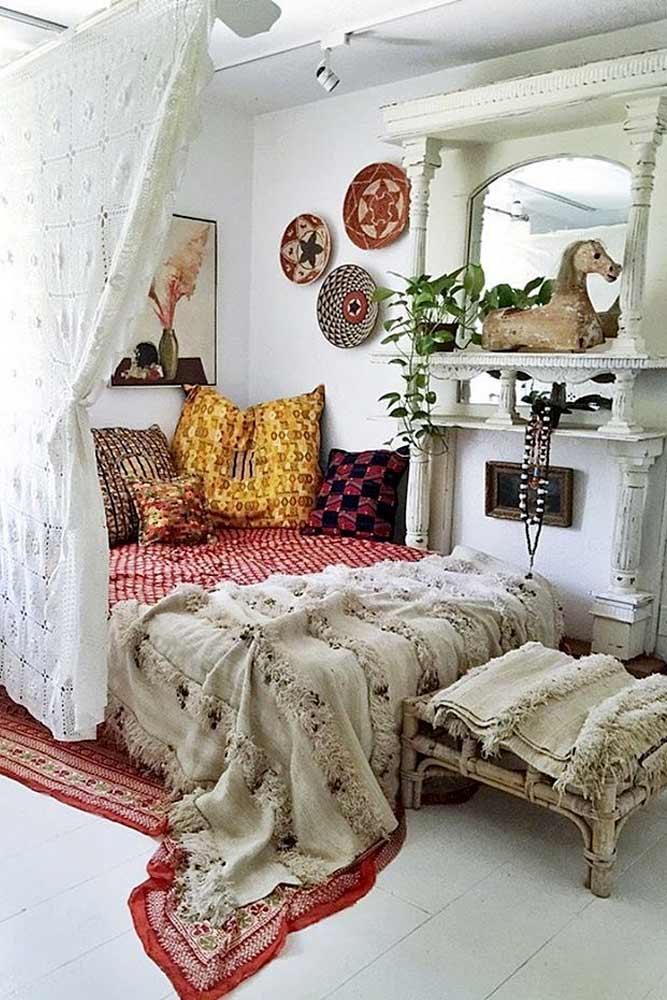 Credit photo: instagram.com/atlantishome
Woven sheets and related items can neutralize the vibe of overly bright tones and textures. So that if you don't want to get rid of your bright pillows and carpets, you can use a woven sheet to even things out. As you can see in the picture, nothing seems to be out of place, all due to balanced layering.
Lace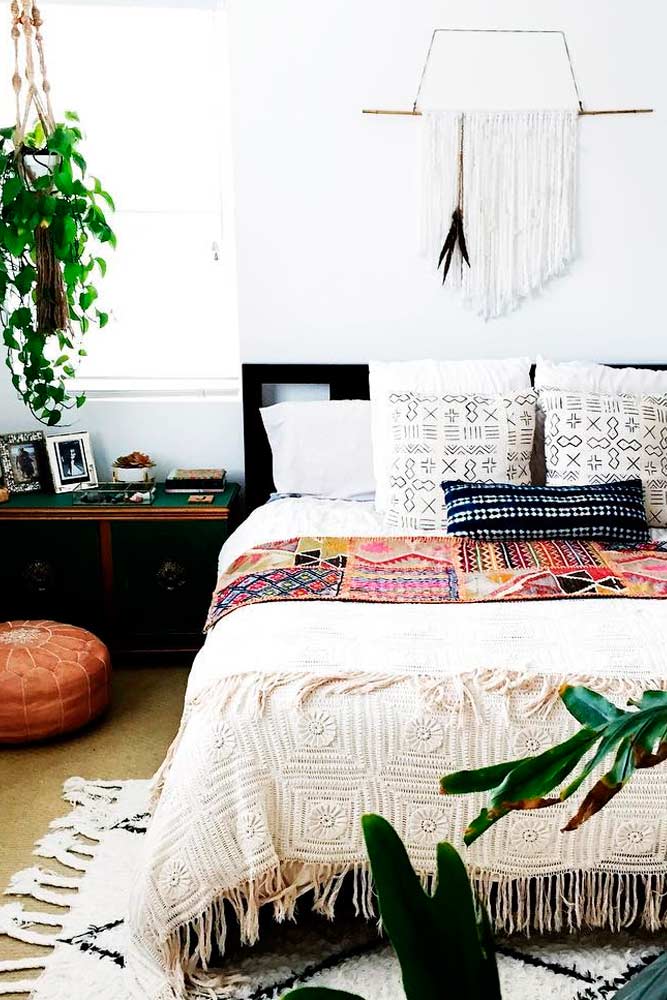 Credit photo: instagram.com/colby_tice
Bohemian lace will bring it up well if you decide to paint your bedroom in off-white hues. A laced bed sheet or a rug with laced elements is what you need to take the gentle vibe of your boho den to the next level.
Bohemian Lighting Styles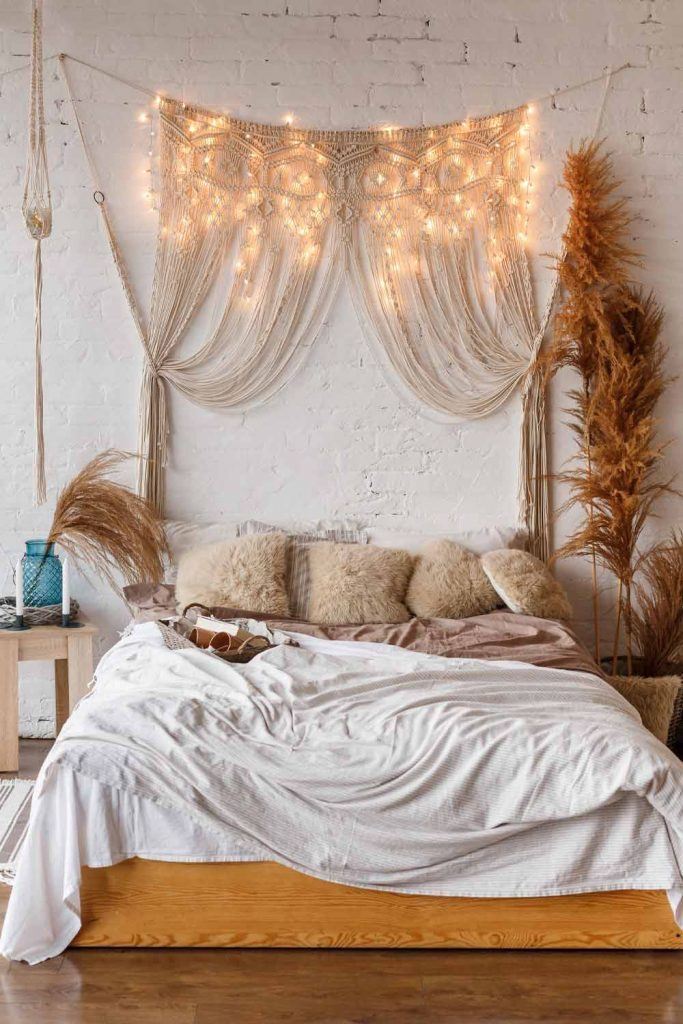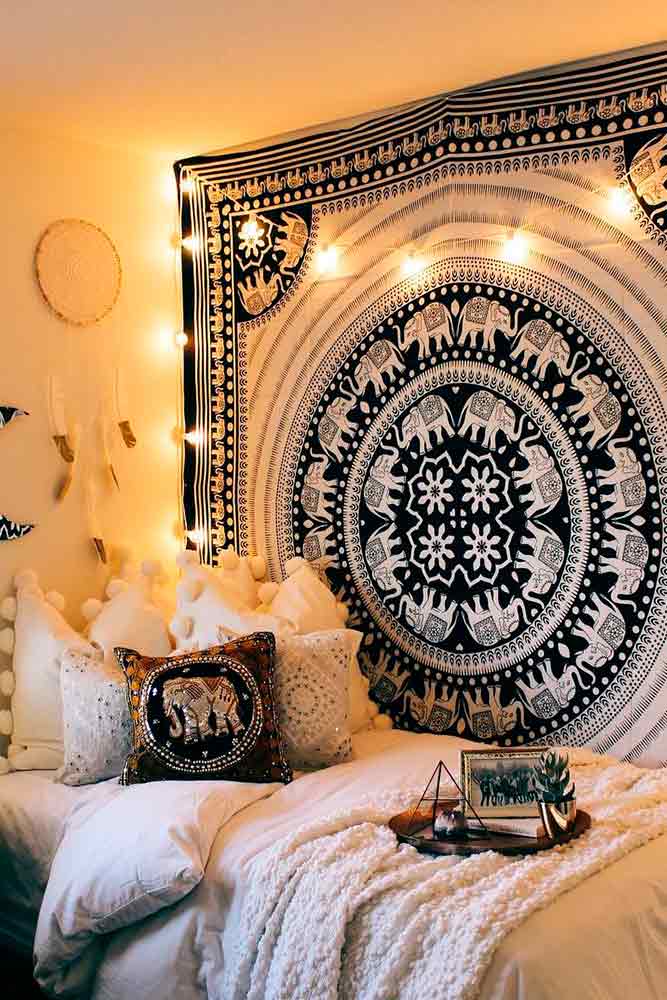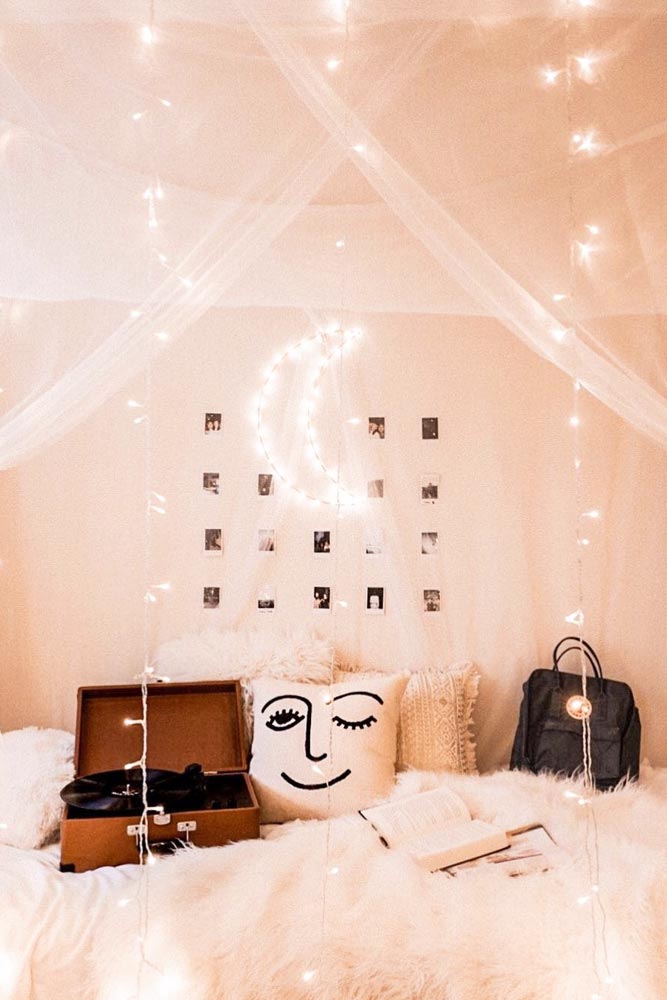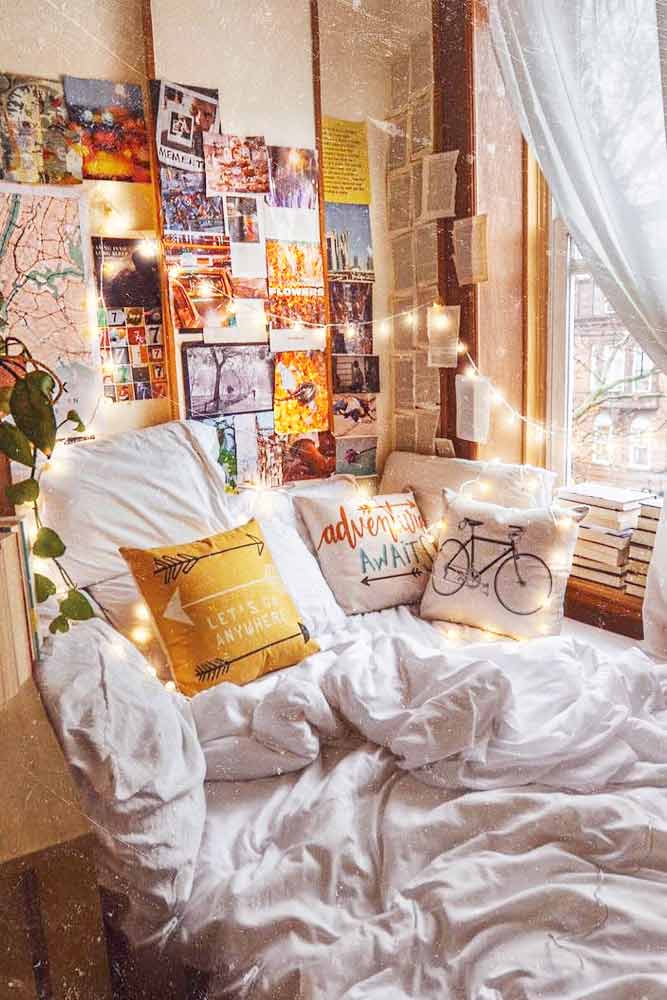 [/carousel_offset]
When we decorate our rooms, we tend to think about lighting as a more practical rather than embellishing piece. However, experts in design point out that unlike other decorative elements, lighting can change the game drastically. So, pay extra attention to this aspect. When it concerns boho lighting, intricateness is its main feature. For example, hang a lighting garland or string lights over your bed. That will fill your room with a glow that is warm and relaxing. Also, incorporating several candles into your boho style is a must.
Little Greens To Perfect Boho
Credit photo: Shutterstock
i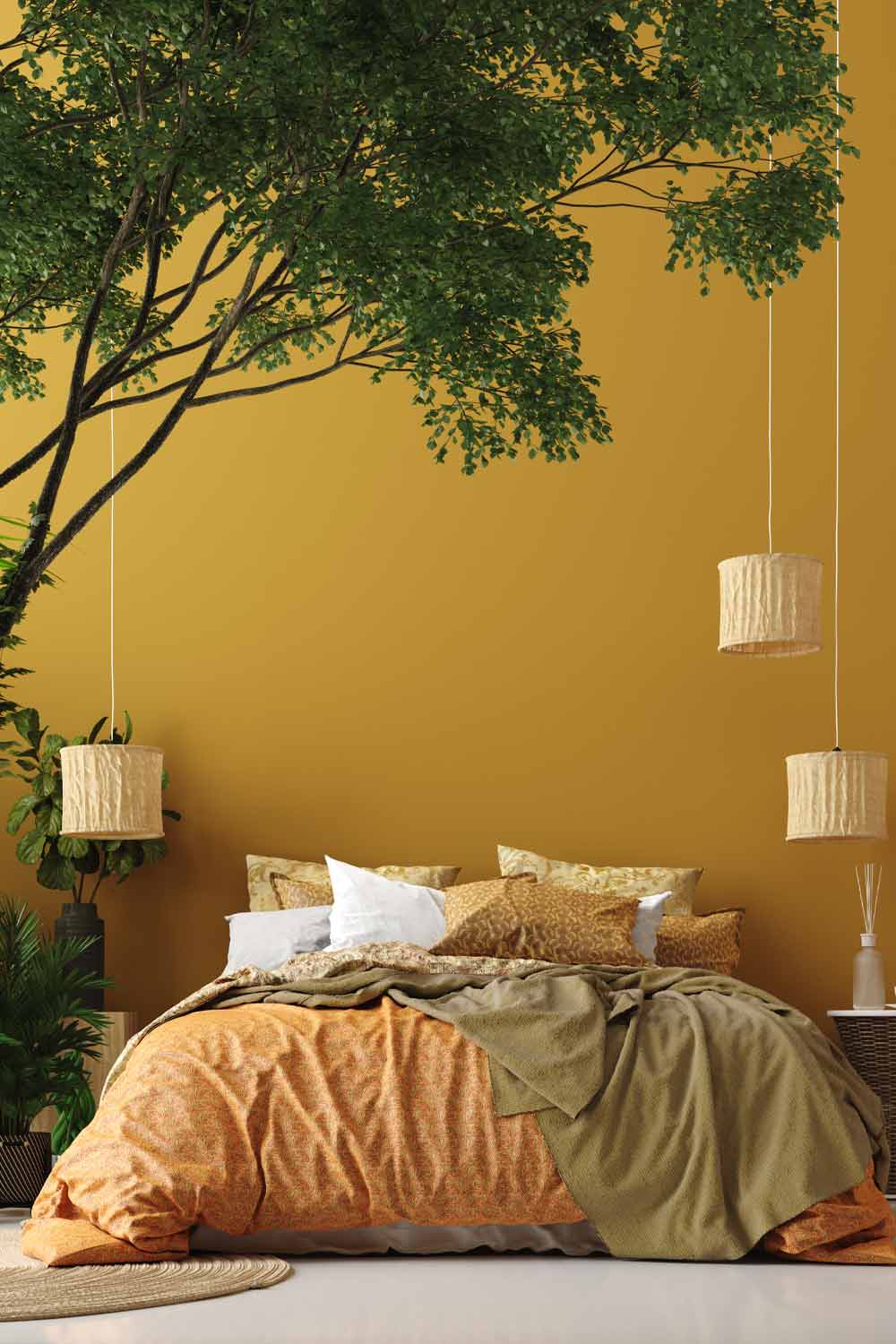 Credit photo: Shutterstock
i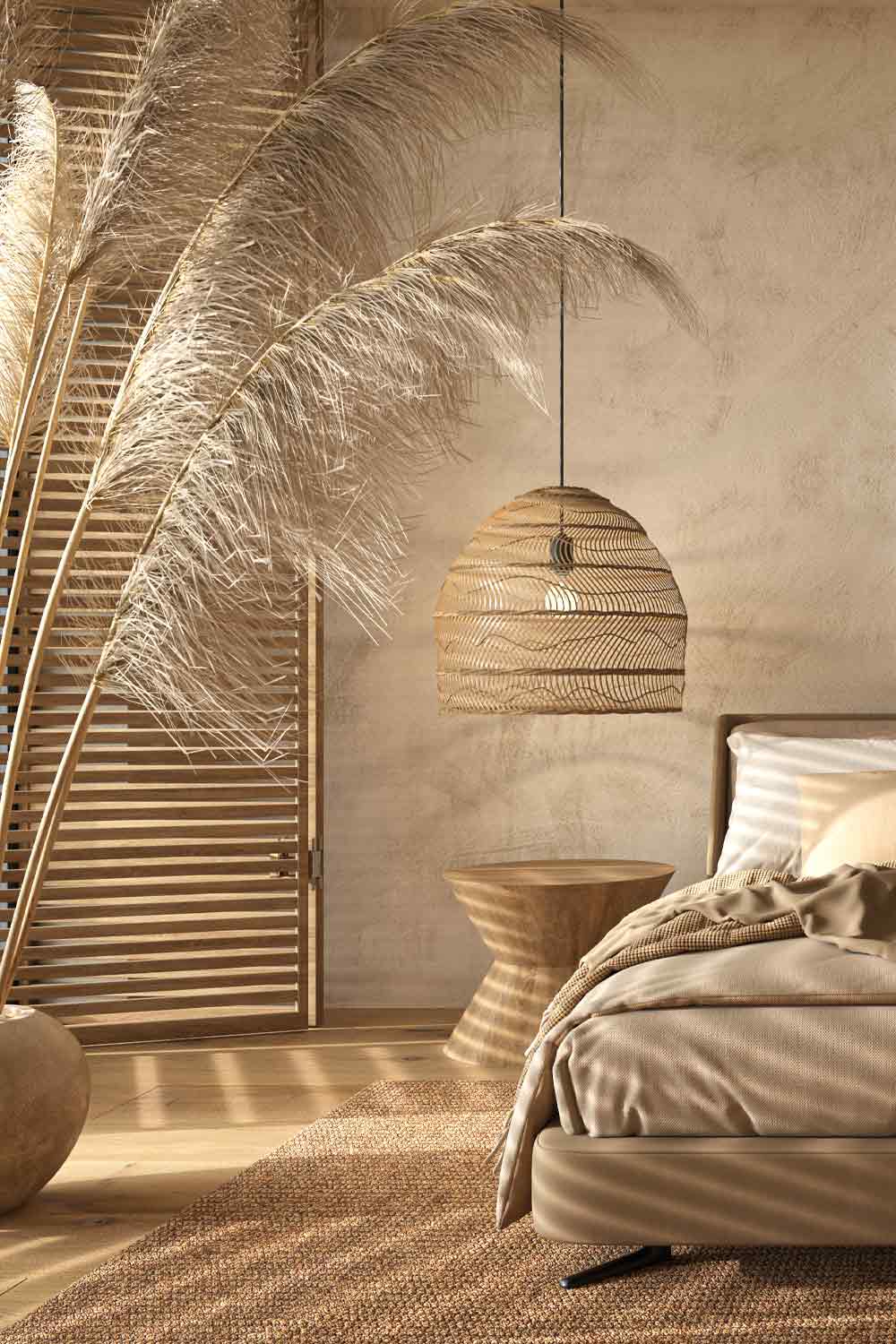 Credit photo: Shutterstock
i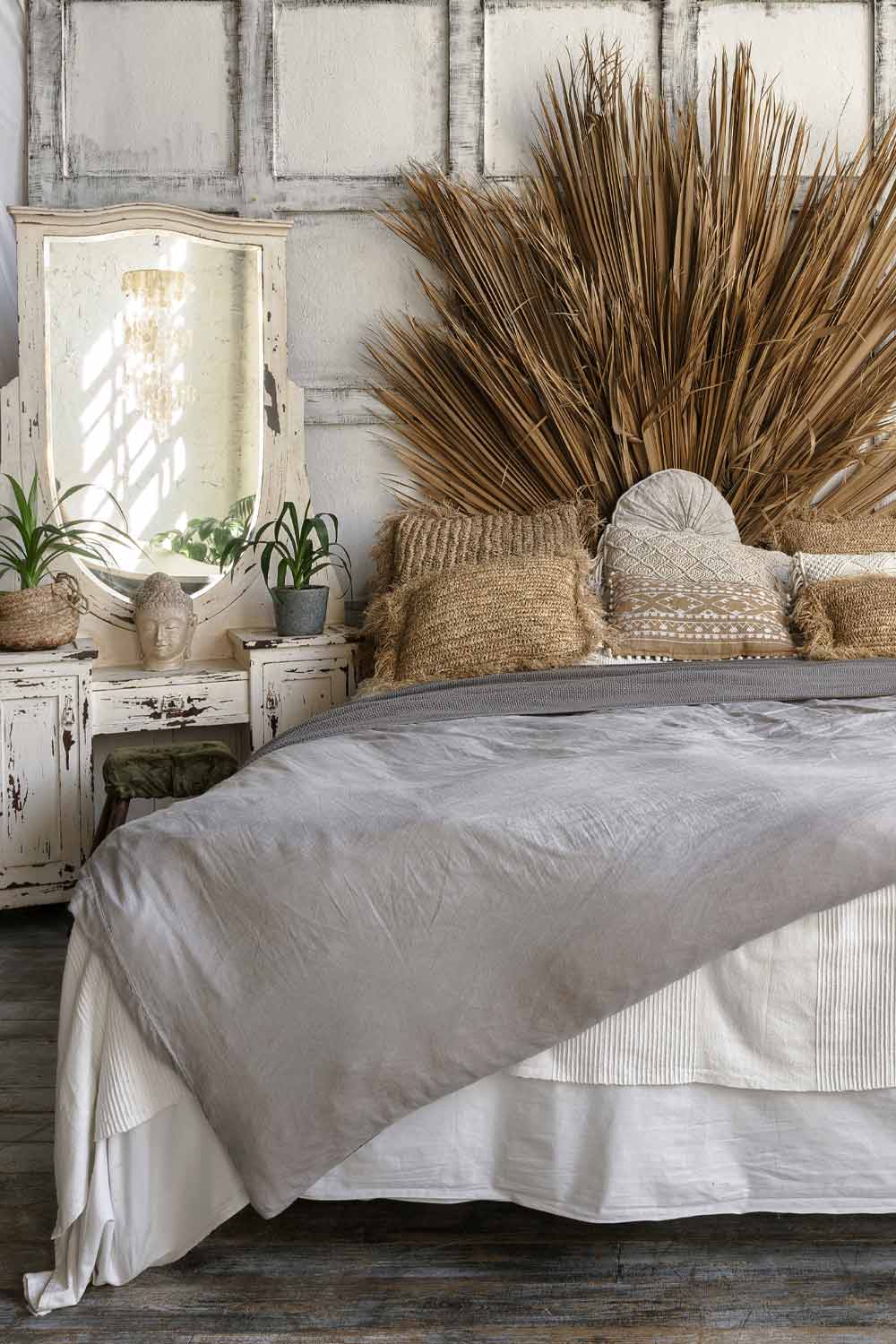 Credit photo: Shutterstock
i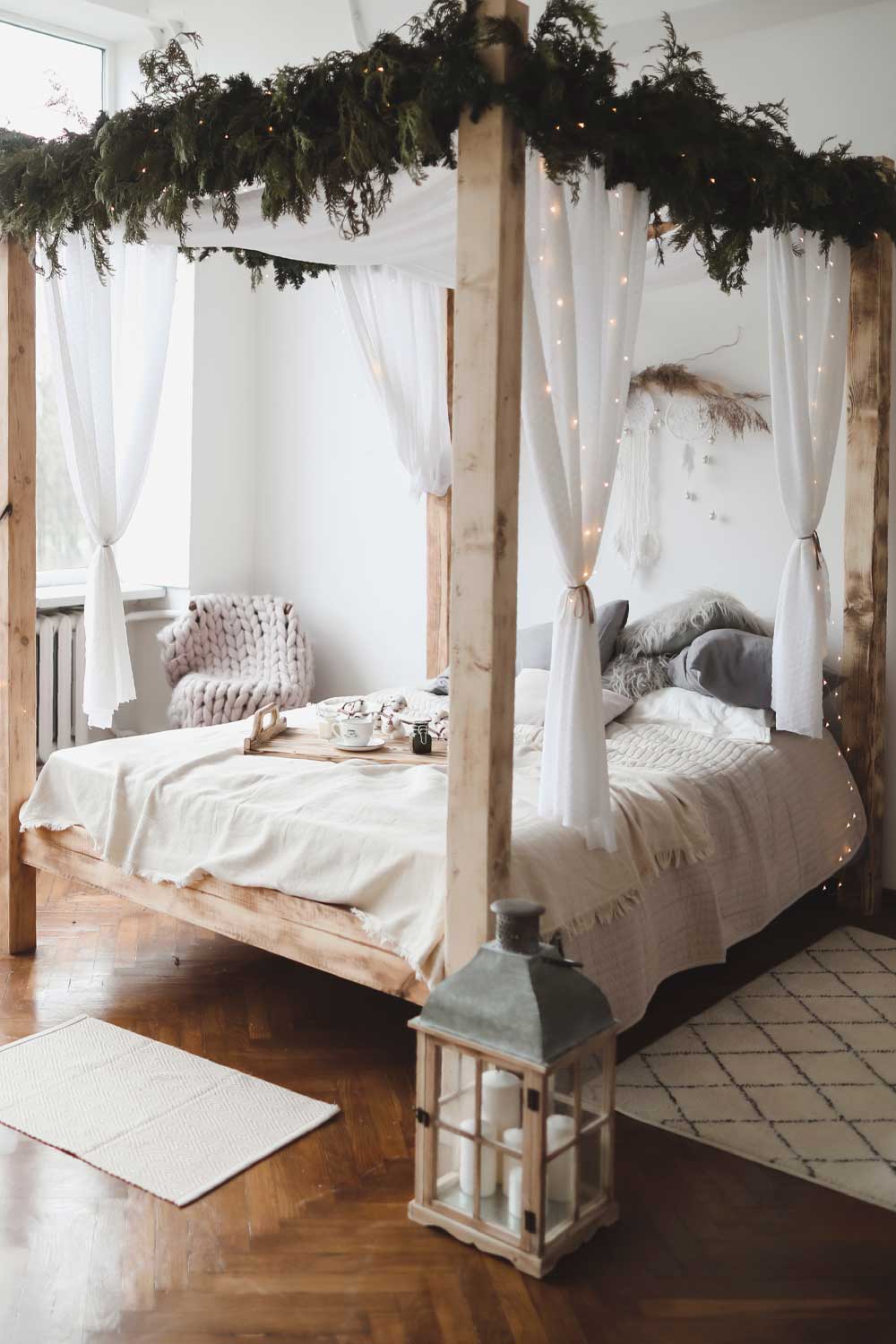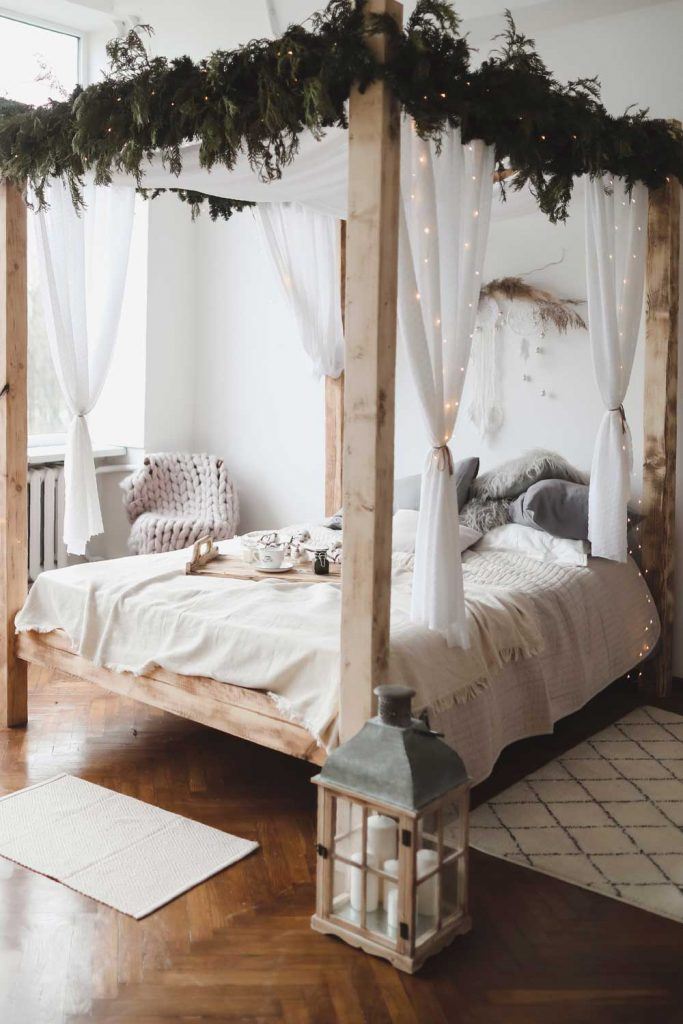 Credit photo: instagram.com/kristianirey
i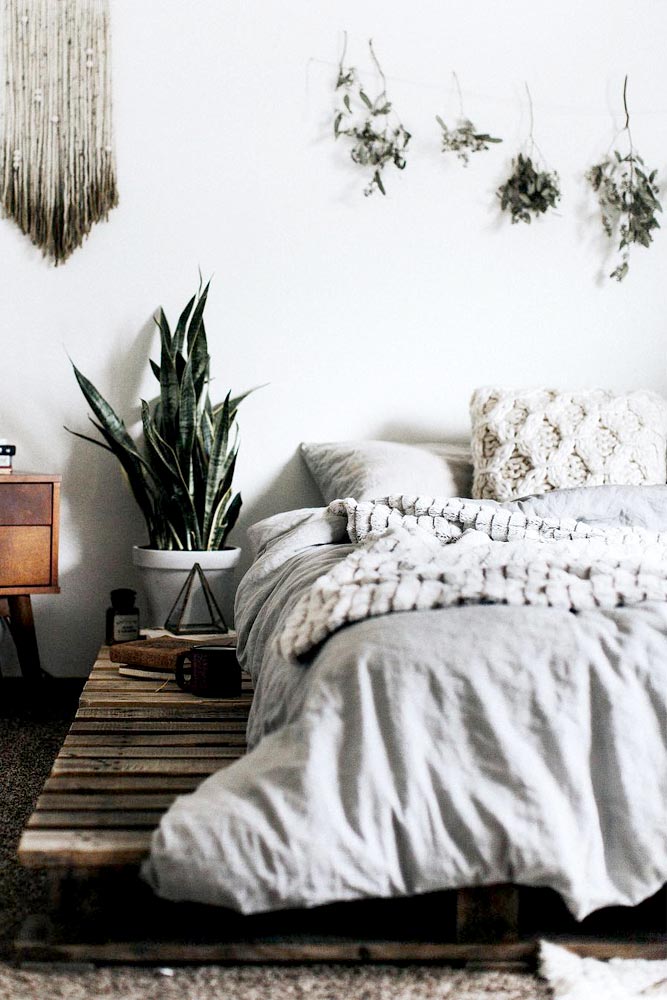 Credit photo: instagram.com/dkrenewal
i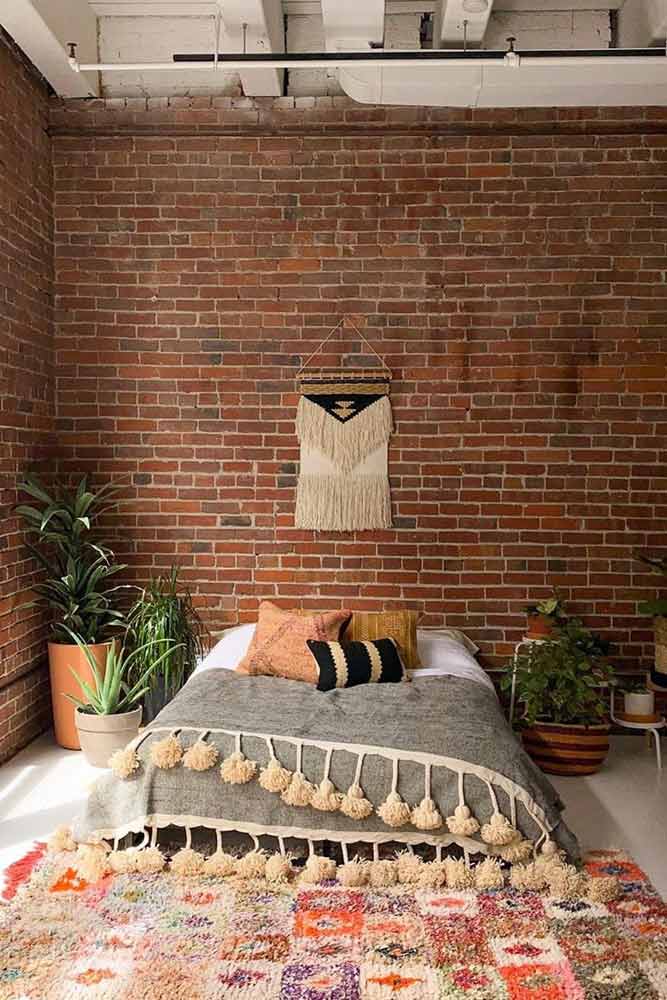 Credit photo: instagram.com/mimandmae
i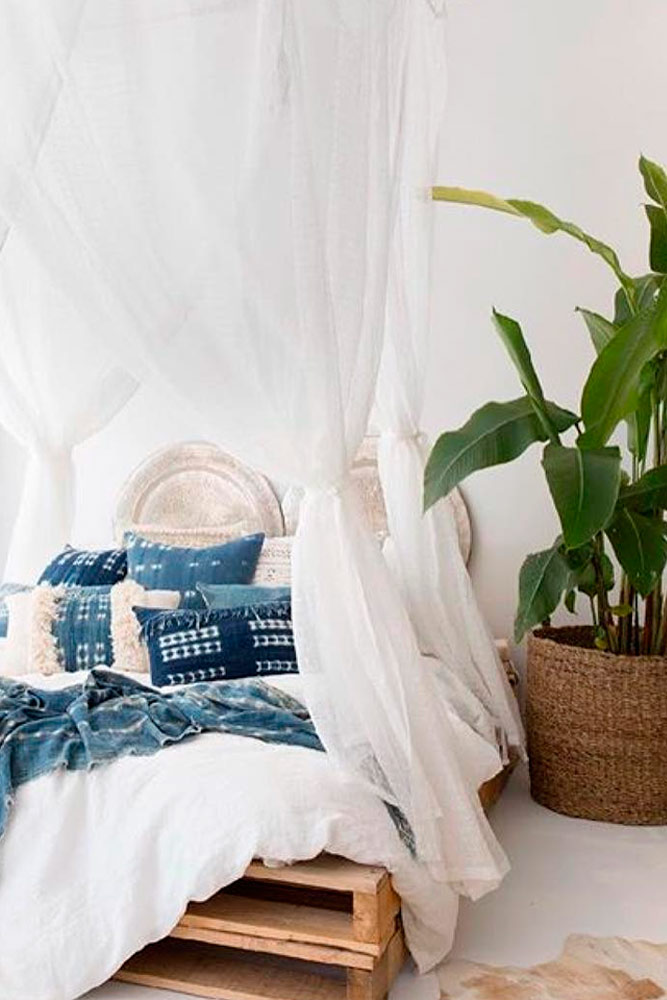 /
Complete the bohemian design of your bedroom with your favorite house plants. Your green companions can really help you to improve your décor. For example, Cat Palms can become something like a little oasis in your bedroom. Besides, these plants are not difficult to take care for. And Pothos and Philodendron are climbing vine plants that can add the feeling of motion to the whole décor. Phalaenopsis Orchid and Peace Lily can work great as colorful accents. Make everything possible for your green companion to feel like home and flourish in its planter. As for well-known plant murderers, they can opt for cut flowers bouquets set in exquisite vases.
Boho Decor Placement
Credit photo: instagram.com/cotemaison
i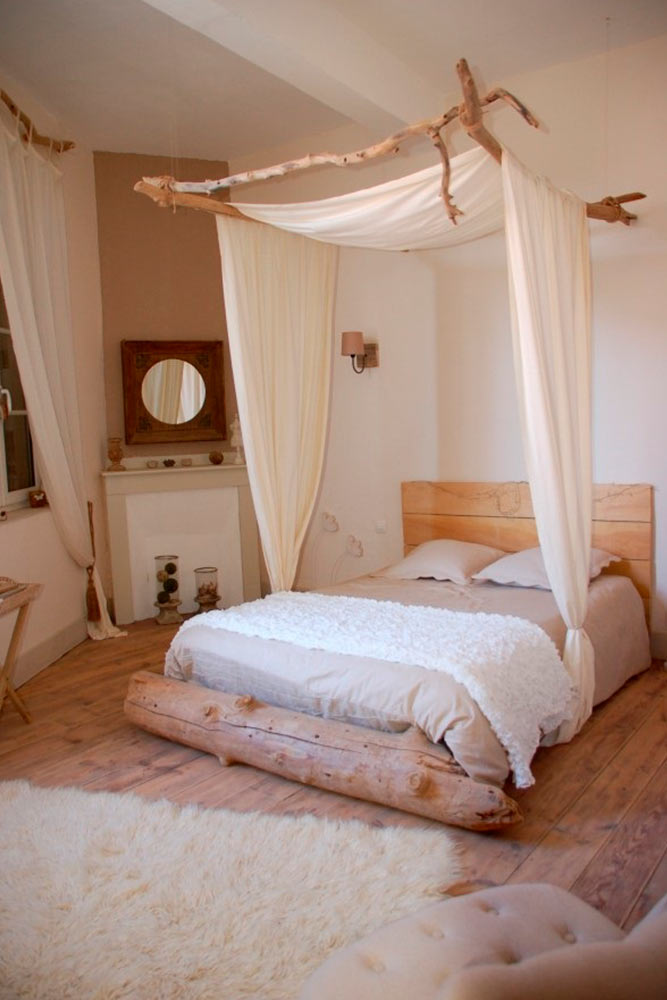 Credit photo: instagram.com/trend_dsign
i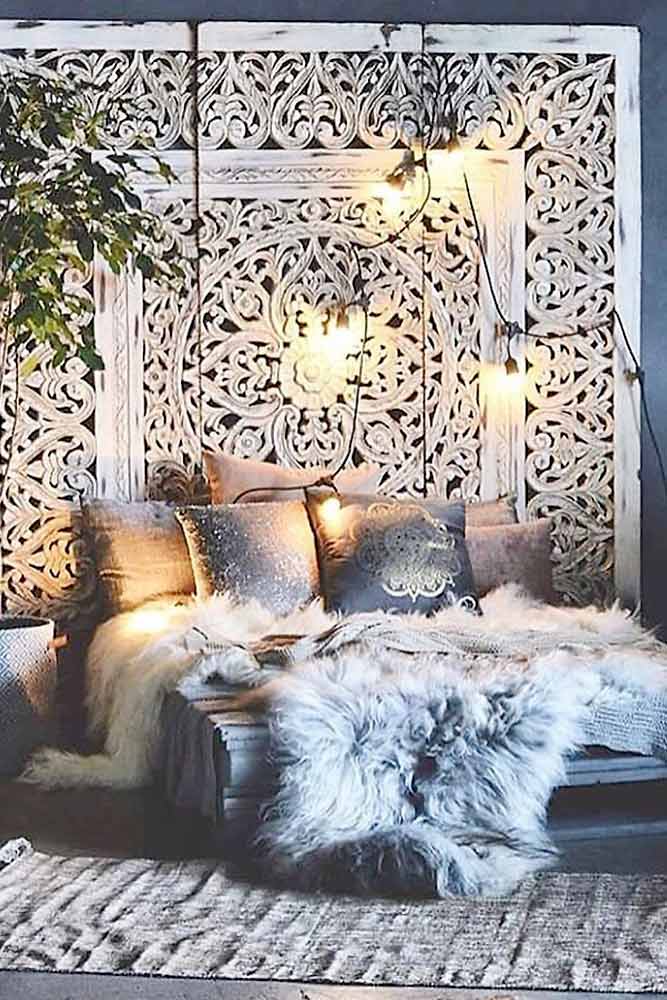 Credit photo: instagram.com/seraoflondon
i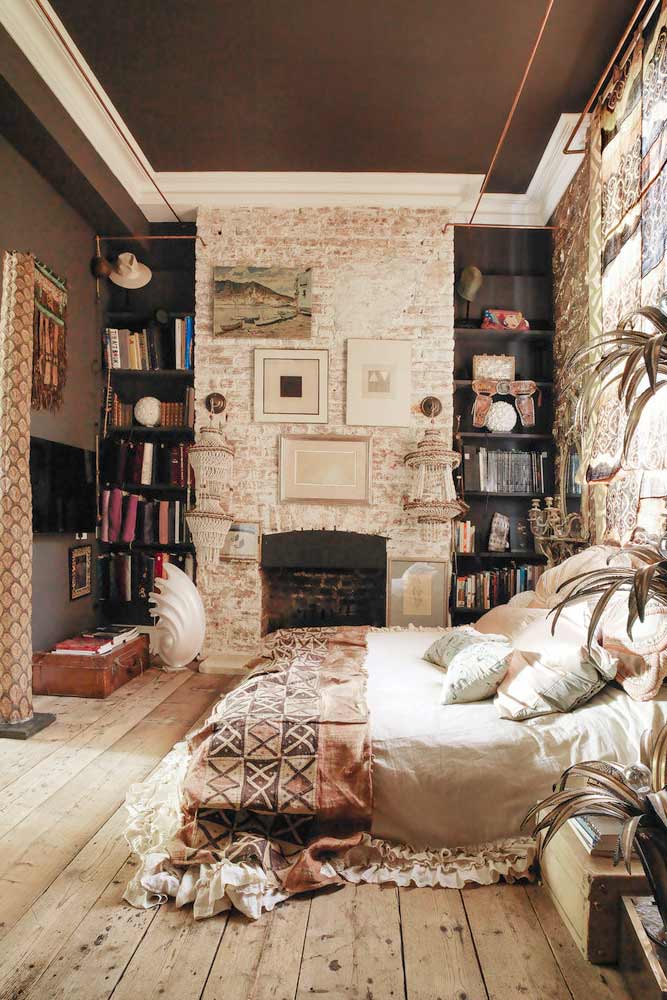 /
Another thing to consider is where to place various bohemian accents. Well, designers agree that in this case, you can hardly be overzealous. To the contrary, the more boho decorative pieces, the better. Therefore, spare no corner of your room. Beads, dreamcatchers, feathers, fur, embroidery, fancy furniture – add whatever you like and put it wherever you wish. Actually, compared to other decorating styles with their endless lists of rules, this quality makes a bohemian style truly stand out.
Incorporate Boho Patterns
Credit photo: instagram.com/instahippieandchic
i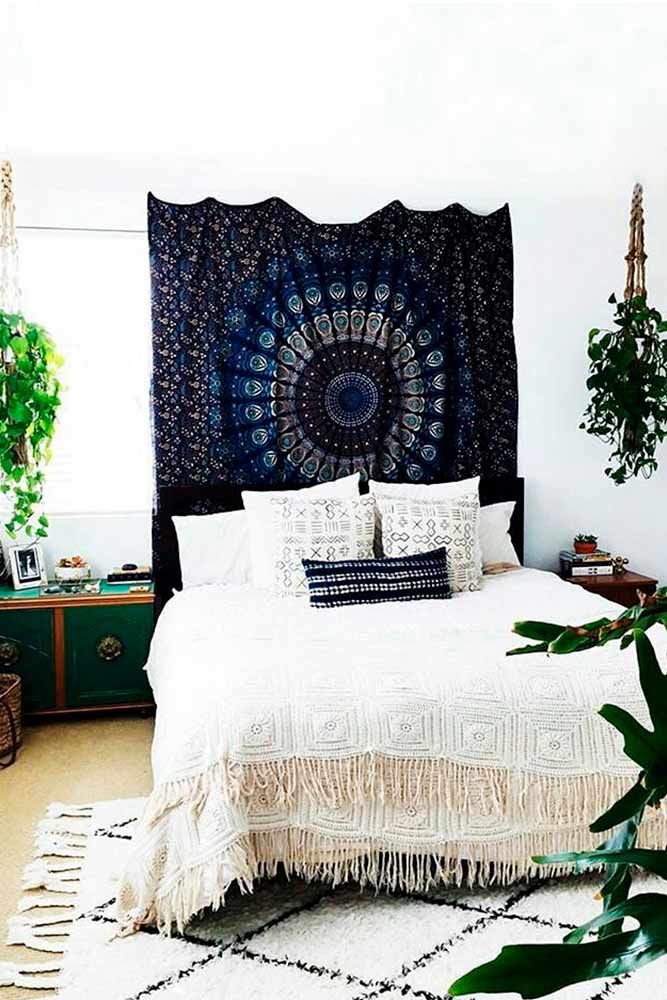 Credit photo: instagram.com/freepeople
i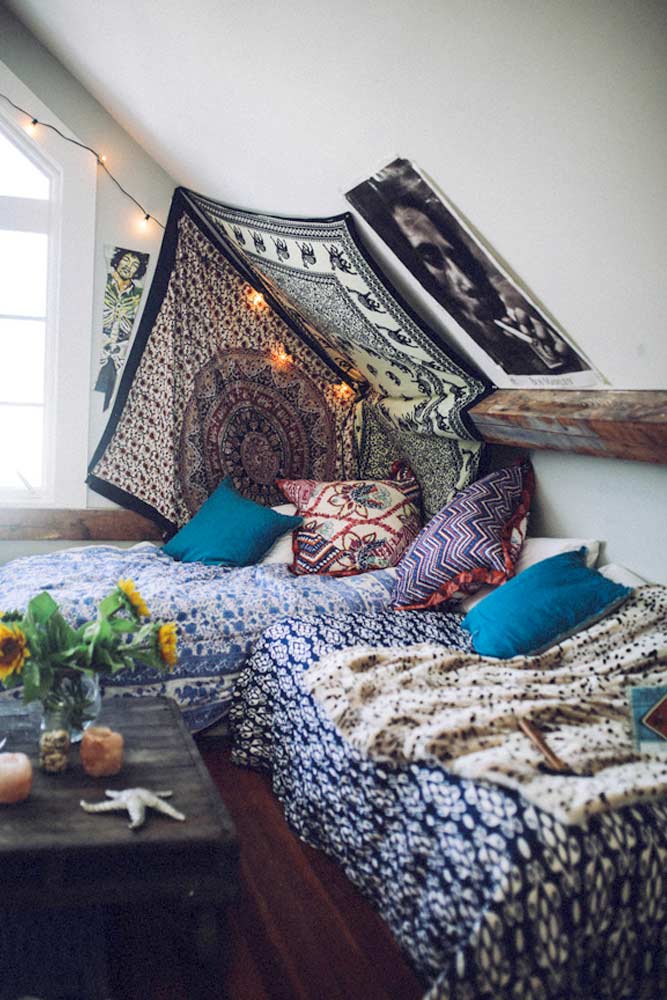 Credit photo: instagram.com/emily_katz
i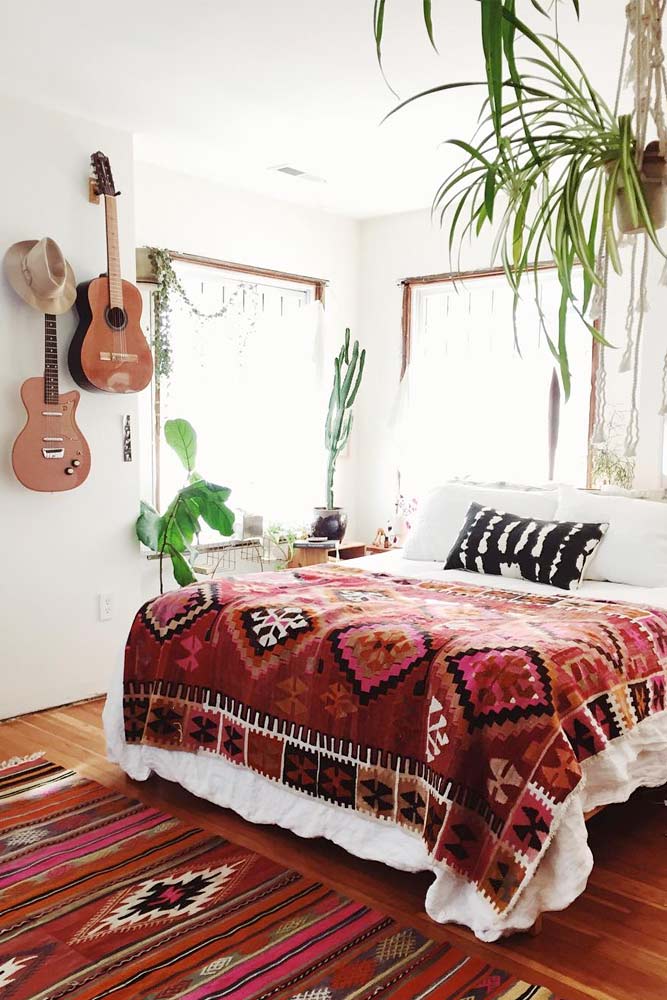 /
Finally, make sure that bohemian design fails to lose its heart and become disorganized. That is why you need to involve patterns into the design, which is significant yet problematic. Choose distinct patterns that can create décor layers and the feeling of motion in your room. To make this task easier for you, follow this rule: the elements should have one shade in common or more and their pattern family should be alike, that is, paisley or geometric or some other.
Popular Bohemian Bedroom Ideas
Credit photo: instagram.com/bytrineravn
i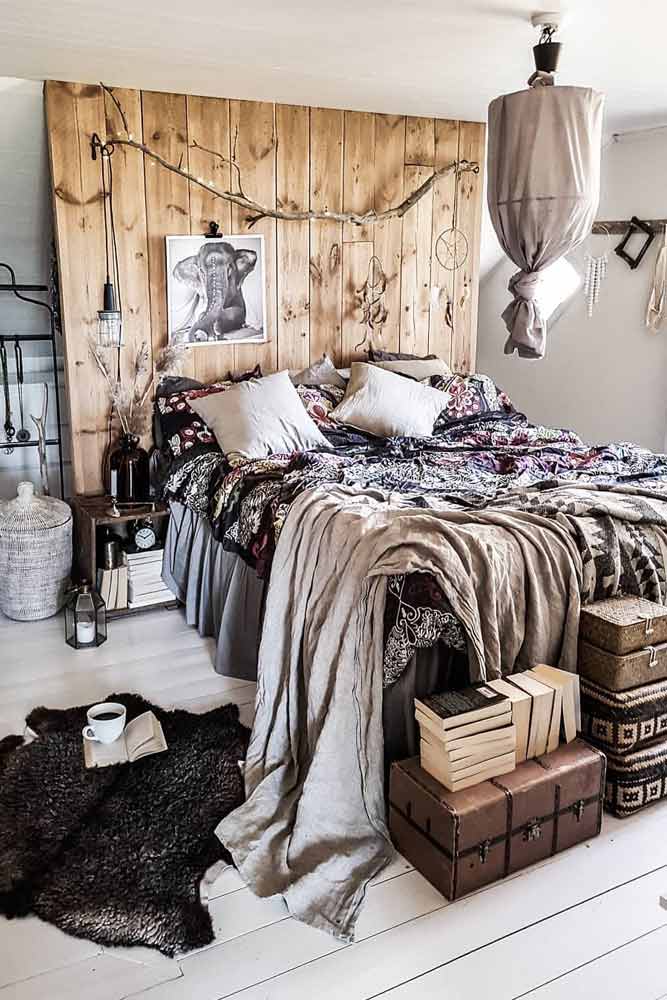 Credit photo: instagram.com/dkrenewal
i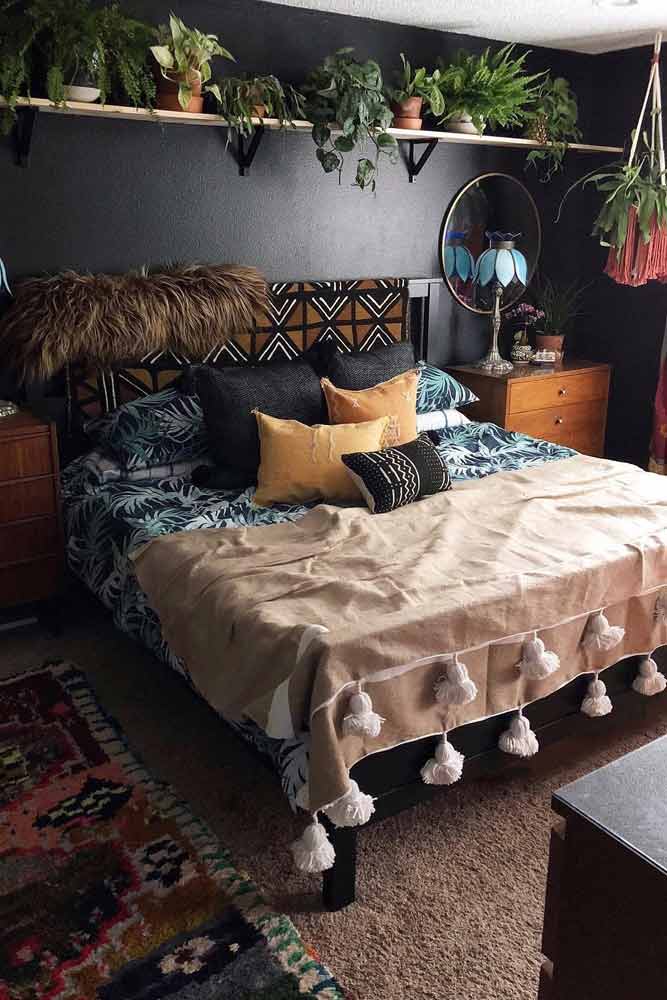 Credit photo: instagram.com/lacasitademara
i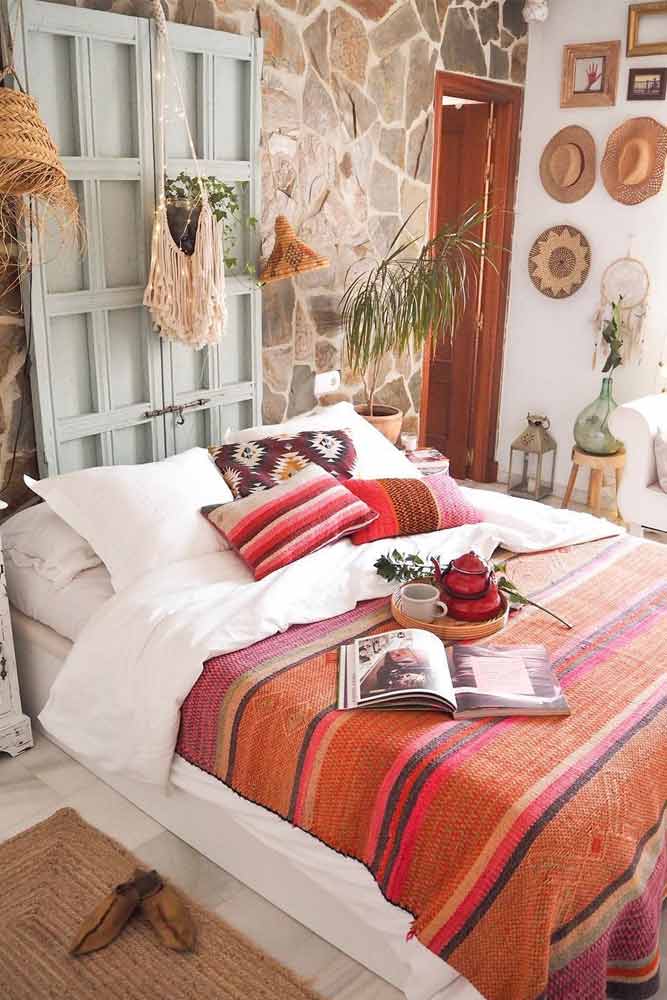 Credit photo: instagram.com/anaberdesign
i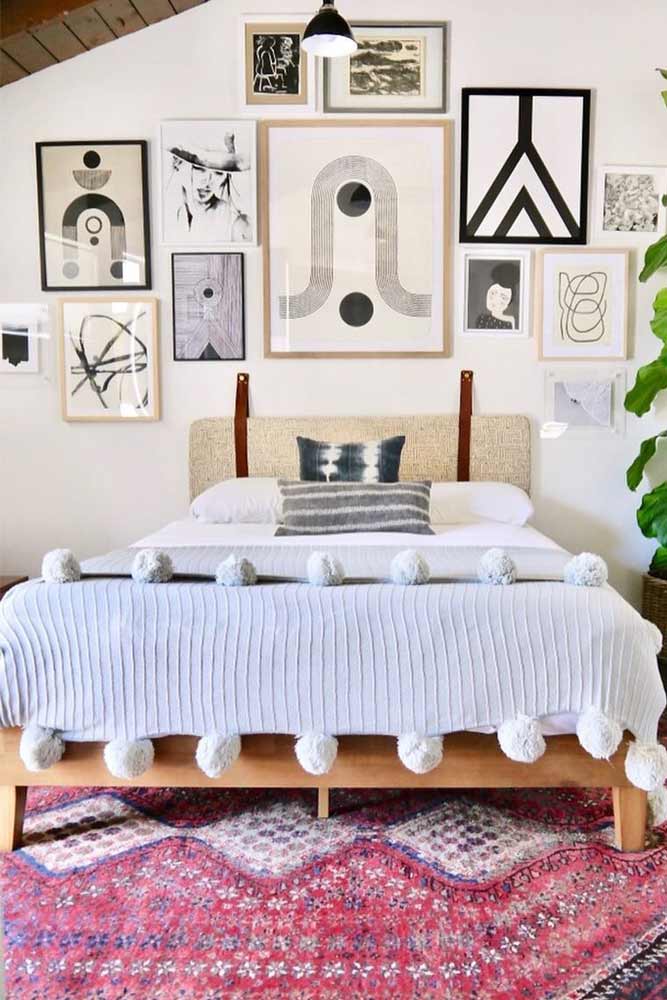 Credit photo: instagram.com/kalk_katt
i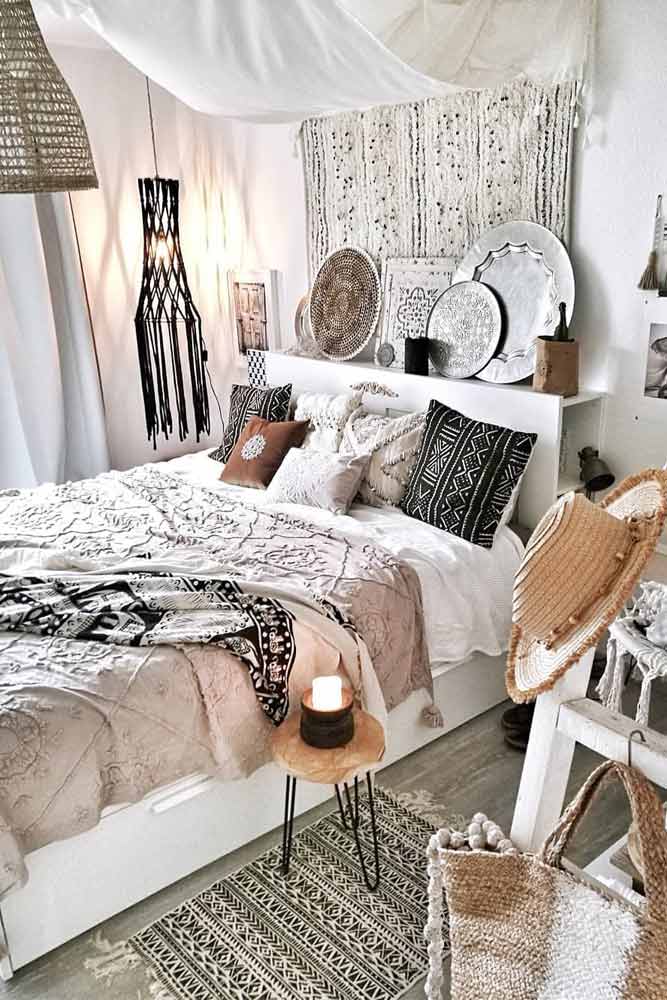 Credit photo: instagram.com/chunkyknitsbyjo
i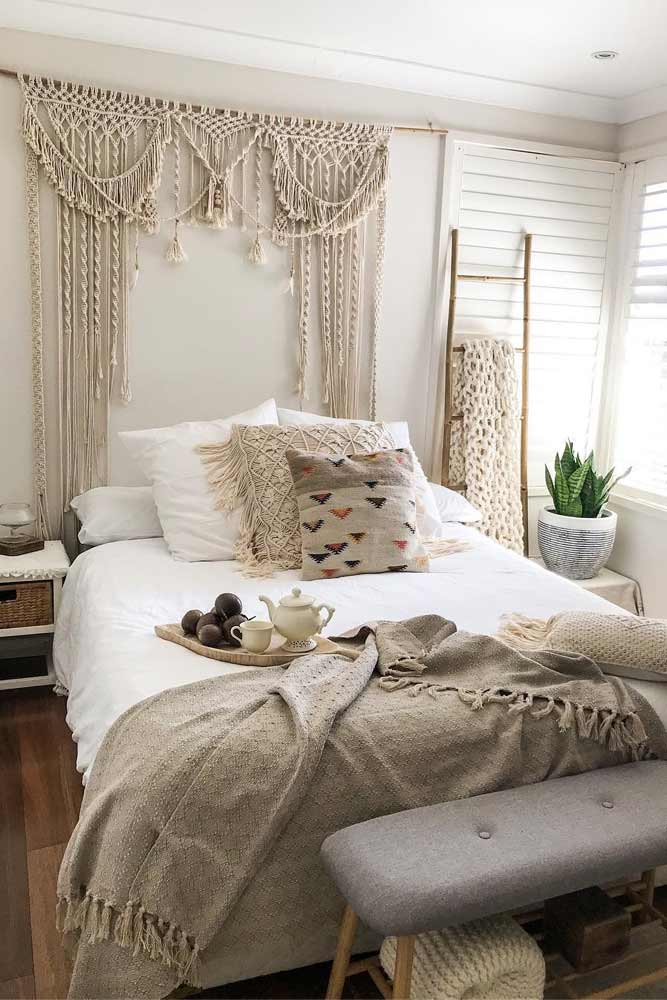 /
Now you know the basic rules that can assist you in creating bohemian design in your bedroom. Have fun!
FAQ: Bohemian Bedroom
What is a boho themed bedroom?
Boho themed bedroom is a place where colors, layers, textures, patterns are comfortably connected to create an unconventional décor. You can find an untraditional combination of colors and favorite souvenirs that comprise a relaxed approach and a personalized look.
How do you decorate a small bedroom boho?
Choose neutral shades to create a color base. The room will look spacious and lighter. This way it will be easier to incorporate all the layers and patterns afterwards. For example, earthy tones go well with grey textured pillows, off-white rug, knitted blankets, house plants and wooden furniture.
REFERENCES:
Bohemianism is the practice of an unconventional lifestyle, often in the company of like-minded people and with few permanent ties. It involves musical, artistic, literary, or spiritual pursuits. In this context, Bohemians may or may not be wanderers, adventurers, or vagabonds. Source
A bedroom is a room of a house, mansion, castle, palace, hotel, dormitory, apartment, condominium, duplex or townhouse where people sleep. Source
Was this article helpful?