Very often, you may hear that hair clips are for little girls. We rush to assure you that such an assumption is wrong to the core. A perfectly chosen hair clip can result in the creation of unique and elegant hairstyle. All you need to do is to choose the correct one, as well as place it properly. That is precisely what we are going to discuss today. It is time you learn more about the world of spicy hair accessories!
*We may earn money from affiliate links on this page. Please check out our disclosure policy for more details.
Types Of Hair Clips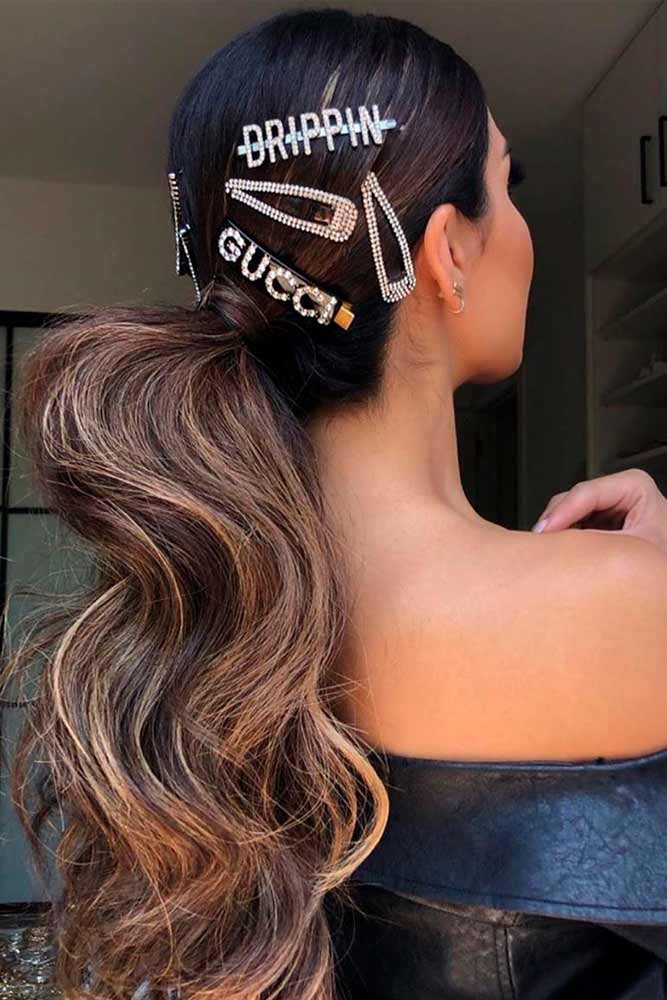 Credit photo: Instagram.com/natalieannehair
It may sound unbelievable, but the existence of hairpins goes as far back as to cave dwellers. Cave people used anything they found fit, be it twigs or thorn to use as hairpins. Starting with cave people, the hair accessories turned into perfume or poison containers during Roman times. However, starting with the Victorian era, hairpins transformed into something that we know as modern bobby pins.
Nevertheless, if you think that bobby pins are the only hairpins that you should know about. That is not true. There are various kinds of those for every situation and style. We are going to disclose all types of hair clips so that there is no mystery left!
Bobby Pin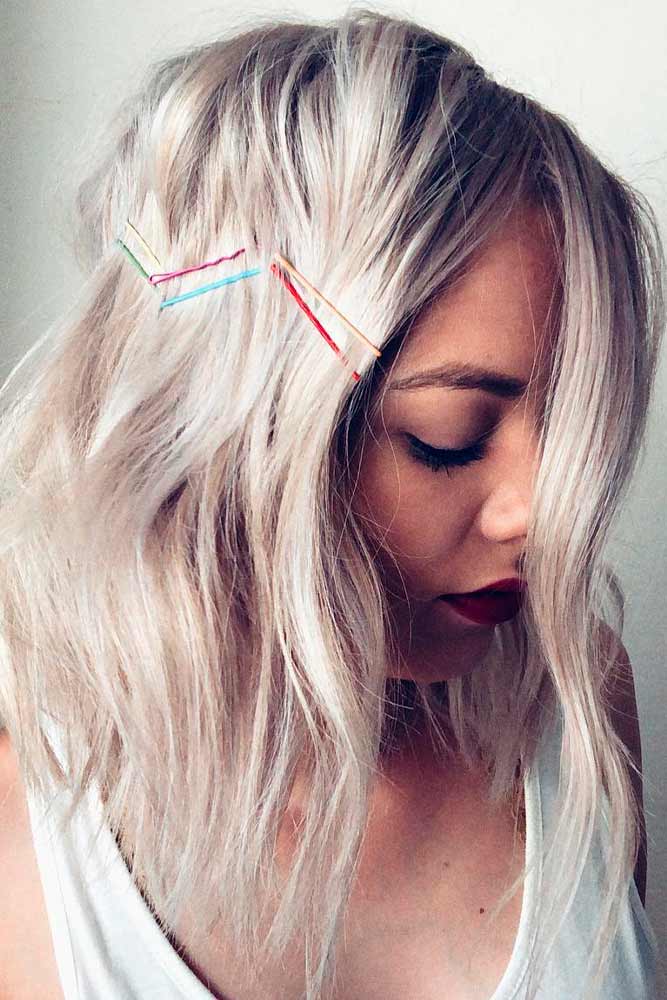 Credit photo: Instagram.com/alishajaredhairartistry
Of course, a bobby pin is the first hair clip on the list since most of you are already familiar with it. There is nothing complex about the design of this clip, what is more, there is not any mechanism that ensures that the pin does its job. It is designed in such a way that one side of it perfectly smooth while the other has little grooves to it. Such a design help the pin keep your mid-length layered haircut in place without sliding out itself.
There are two balls on every tip of the bobby pin so that it does not rip or damage your hair as well as doesn't scratch your scalp. As for the colors that bobby pins come in, they are unlimited. Starting with natural shades and ending with bright hues, you can choose a bobby pin to either blend it or stand out. You can create almost anything using bobby pins, and you do not need to invest a fortune into the accessories since they are incredibly cheap.
Claw Clip
Credit photo: Instagram.com/kayleymelissa
Claw hair clips were extremely popular during the '80s as well as the '90s. However, they kept the popularity up till now, but with a little modification added to the look. You may know claw clips referred to as butterfly hair clips too. Basically there are two names to the very same clip.
If you wonder how a claw clip looks and works, it is a comb with large teeth on each side joined by a strong spring in the middle. It works in such a way that you open its mouth, grab your hair, and close it. It will keep your hair tight and in place.
There is a wide variety of shapes, sizes, and colors that claw clips come in so that you can choose a few for every occasion. Besides, you can use a claw clip to either keep the hair away from your face or to create a unique hairdo with its help. The choice is yours.
Snap Clip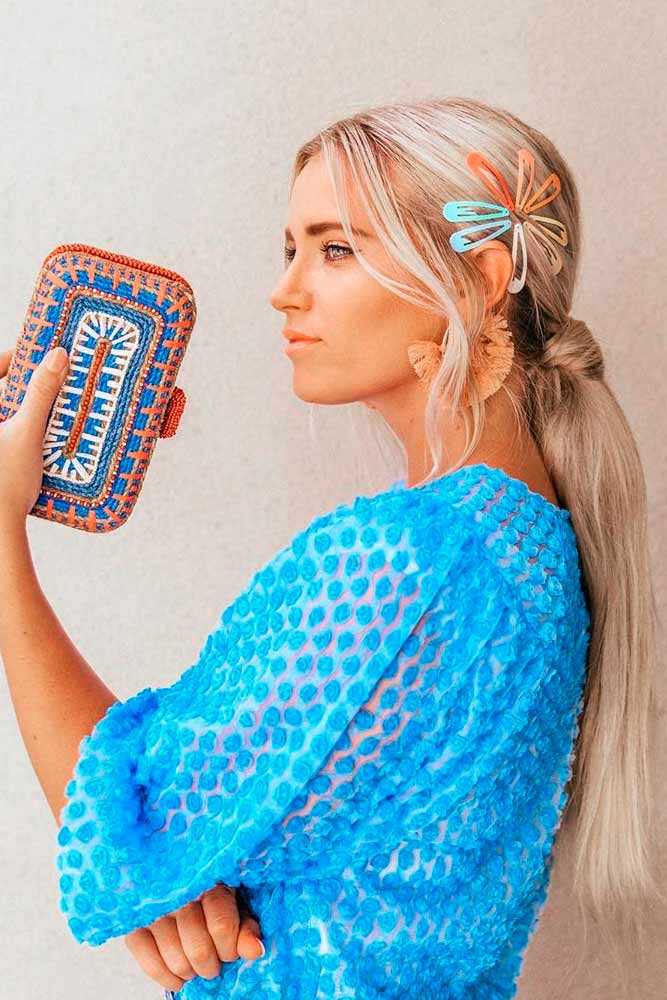 Credit photo: Instagram.com/brookescheurn
Snap clip can be called one of the widely used hair accessories when it comes to both kids and adults. The fact is that due to such popularity you can find almost any color, pattern, size applied to a snap clip.
It is made of metal and works in such a way that when you pull the two ends of it at the same time, it opens up, when you pull the ends down, it will close down and will secure your hair in place.
Snap clips are also super affordable and versatile so that if you want to stand out, you can form the wildest patterns using these clips, or you can choose neutral one just to secure your hair in place.
Classic Hinged Barrettes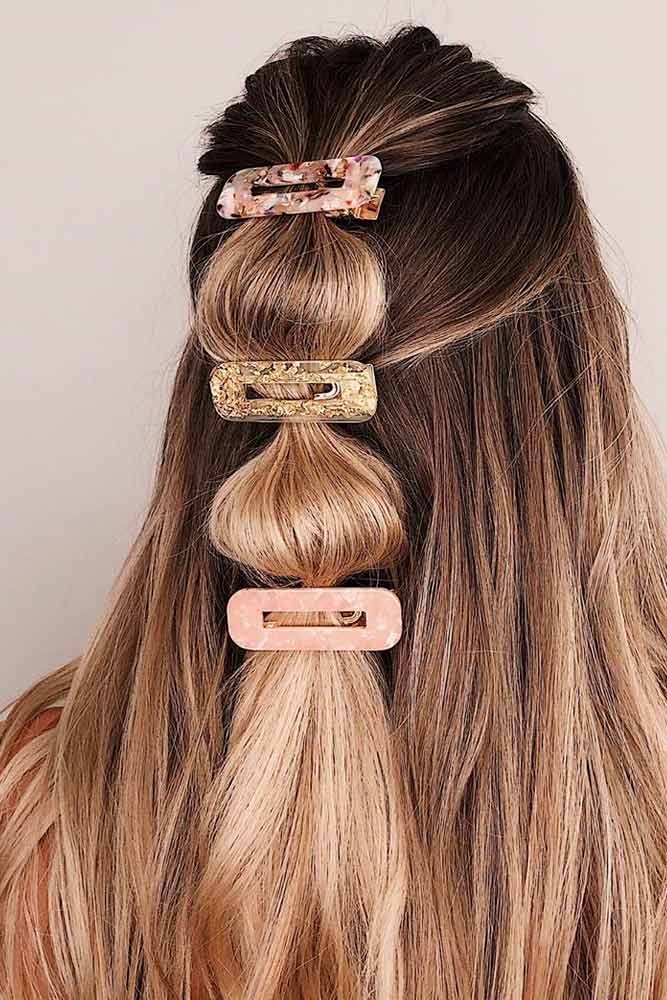 Credit photo: Instagram.com/thisislaurendavis
Truth be told, hinged barrettes were extremely popular a while ago. However, some of them can be sported, even nowadays. Barrettes also come in all shapes and sizes, but the way they work is a little different compared to all the described clips above. The fact is that primarily barrettes are made of plastic and come with a hinge in the middle that makes it unfold into two. The bottom part has a small hole so that the bag on the top snaps to hold it close.
Even though barrettes are very pretty and stylish, there is a little downside to them. The thing is that they are not designed to hold your hair in place tightly. If you are planning to be active, barrette wouldn't be the clip of choice that we would advise to keep your hairdo in place. This hairstyle will look perfect if you have a balayage.
Banana Clip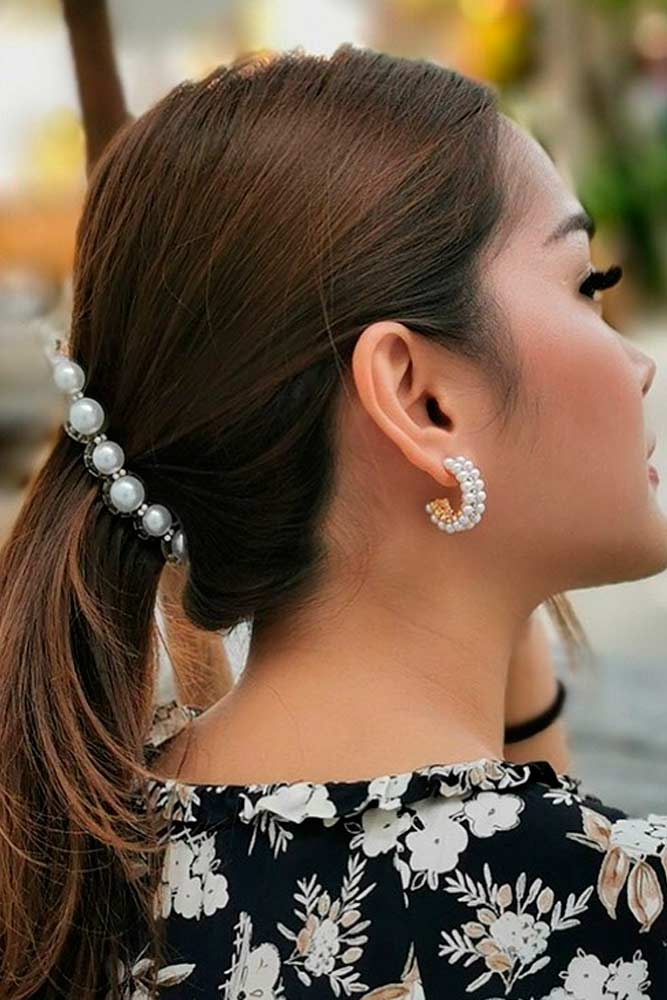 Credit photo: Instagram.com/acnivegen
Banana hair clips hit the stage in the 80's. However, they remain popular up till now. There is no wonder why since this is the type of clips that women with long hair find merely irreplaceable.
Banana clips are designed in such a way that there are teeth situated on every side of the clip once the teeth are locked they keep your hair in place. Apart from keeping your hair in place, the clip also results in the creation of the illusion of longer hair, and that is certainly a huge advantage.
There are many styles that banana clips come in so that you can easily pull off the clip to a fancy occasion as well as wear in on a regular basis.
Alligator Clip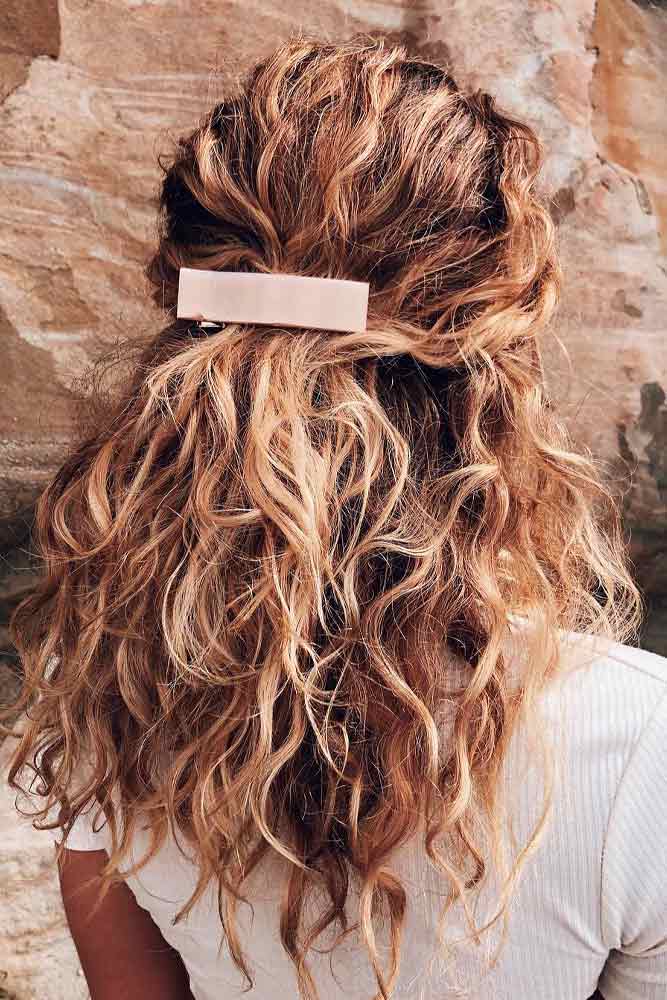 Credit photo: Instagram.com/kristin_ess
You may have already heard about alligator hair clips, what is more, you may own a pair of your own. Very often, this particular type of clips is used equally by hairstylist and parents. In both cases, the primary goal is to keep the hair out of the way. However, there are also other uses to an alligator clip.
You can use alligator clips for decorative purposes as well since the range of design sot choose from is simply limitless.
How does it work? The thing is that while the bottom part of the clip is flat and comfortable to your head, the upper comes with little sharp teeth. The spring on end ensures that once the clip is closed, there is rarely a chance that your hair will get loose.
Duckbill Clip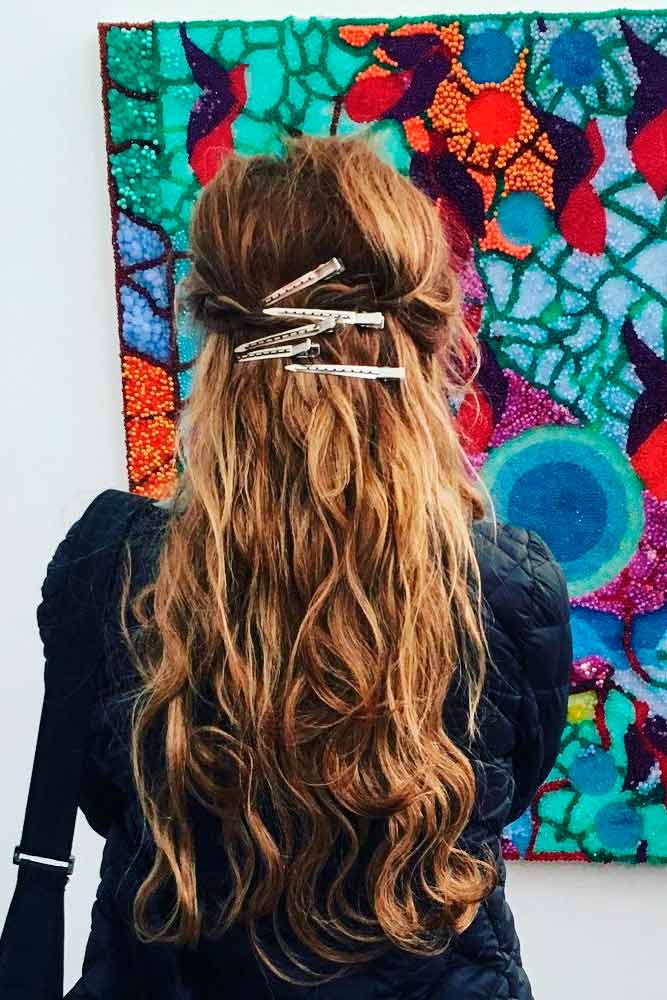 Credit photo: Instagram.com/mrbarryofhollywood
Duckbill clip is no fancy hair jewelry to put it plainly. The fact is that in most cases the clip is used in hairstyling to section as well as to secure the hair evenly. In everyday life, there is rarely a chance you may need those clips unless you decide to cut and style your hair on your own.
Due to the reasons described above, duckbill clips are always simple-looking, they rarely come with some decorative element added.
Creative Hair Clips To Modern Styling
Embellished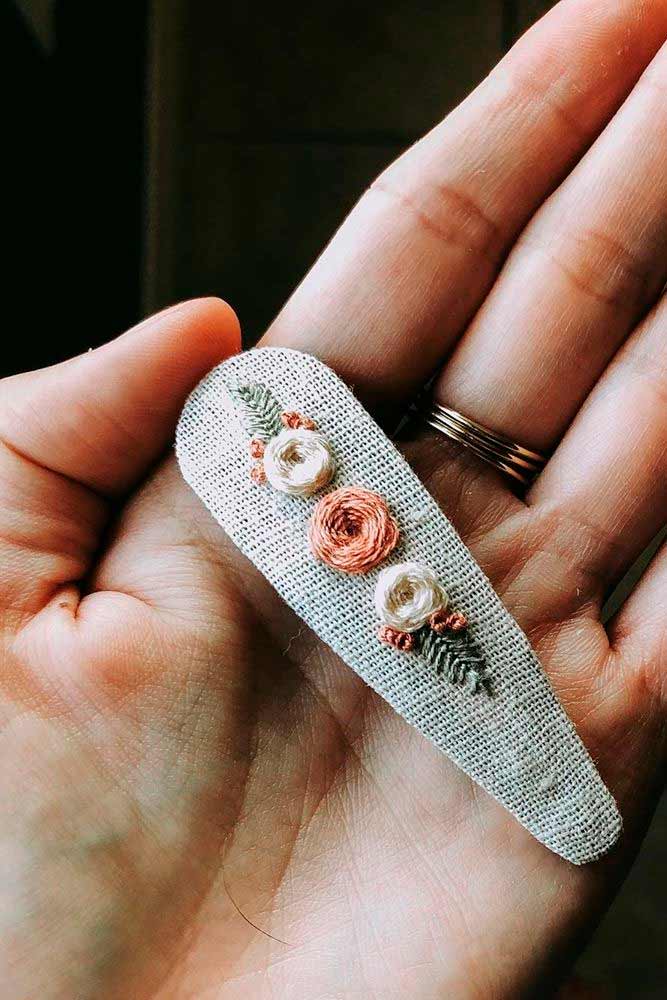 Credit photo: Instagram.com/ellieandfig
The primary goal of hair clips is to secure your hair in place. However, there are other purposes too. The fact is that embellished hair clip can be that one finishing detail that makes your hair look perfect. For instance, flower hair clips will add charm and femininity to your image even if you are wearing your hair loose. Having a bunch of embellished clips at your disposal is a way to ensure that your hair looks fabulous no matter the event.
Minimalistic Style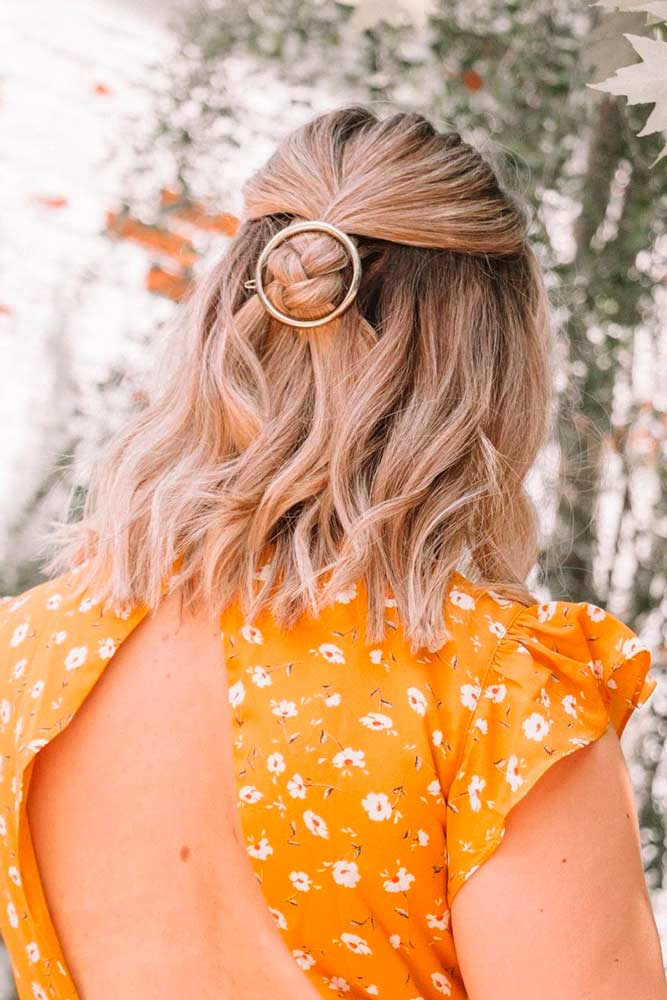 Credit photo: Instagram.com/kayleymelissa
Larger clips attract attention, that is a fact. If you want all the attention center around your outfit, not your hair, then you need some small hair clips. To tell you the truth, the choice of those is as wide as in the case with the larger one. Just choose the one that can hold your hair the way you want it and leave the rest to the minimalism of the clip.
Theme Hair Clips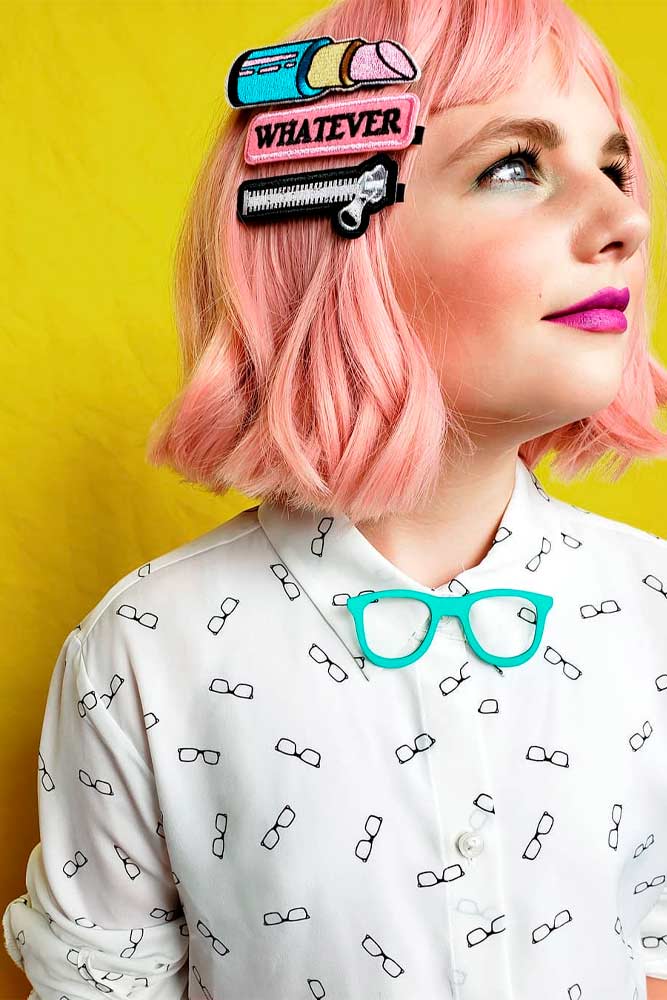 Credit photo: Instagram.com/magnus_clothing_co
The list of decorative hair clips or as they call them – themed clips is almost unlimited. The fact is that you can find some clips suitable for any occasion, but it a Halloween or Valentine's day. There is rarely a chance that you can go over the edge with those. On the other hand, themed clips will add that special vibe to your look that many are looking for. It's good for short hair as like blunt or inverted bobs.
How To Wear Hair Clips To Be In Trend
Now, when you know about all the peculiarities of hair clips as well as the versatility, it is time you learn how to incorporate them into your look to be flawless!
Business Women Look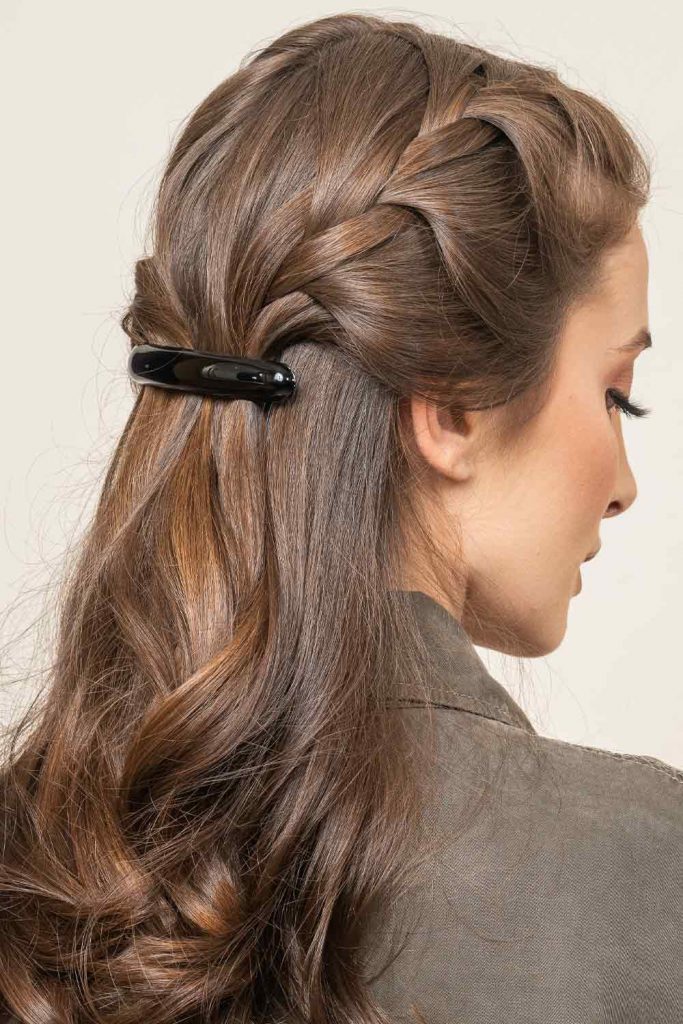 It is hard to look your absolute best when there is work to do, from Monday to Friday. However, there is no need to spend countless hours in front of the mirror to come up with a perfect casual hairdo. All you need is a straightened or a little wavy hair adorned with a mix of metal hair clips. Trust us, a few clips can influence the whole look tremendously.
Easy Casual Hairstyles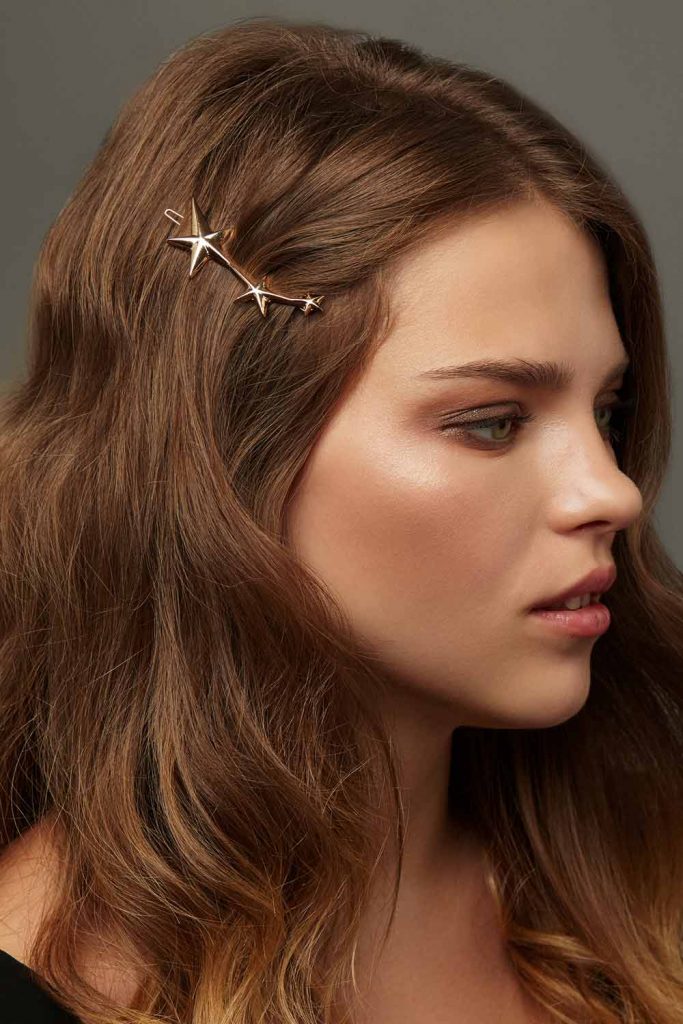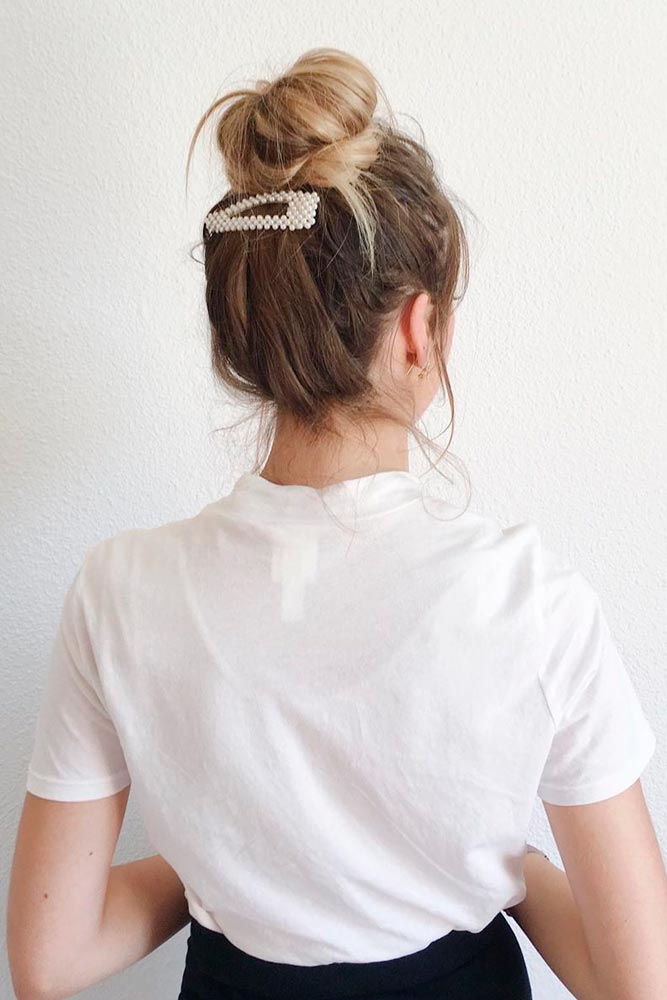 Credit photo: Instagram.com/noemie_spq
There are times when you do not have a spare minute to devote to straightening your hair, not to mention washing it, at that point. In times like this, a good old topknot will save the day. Besides a stylish snap clip will add a trendy vibe to your look.
Sweet And Girly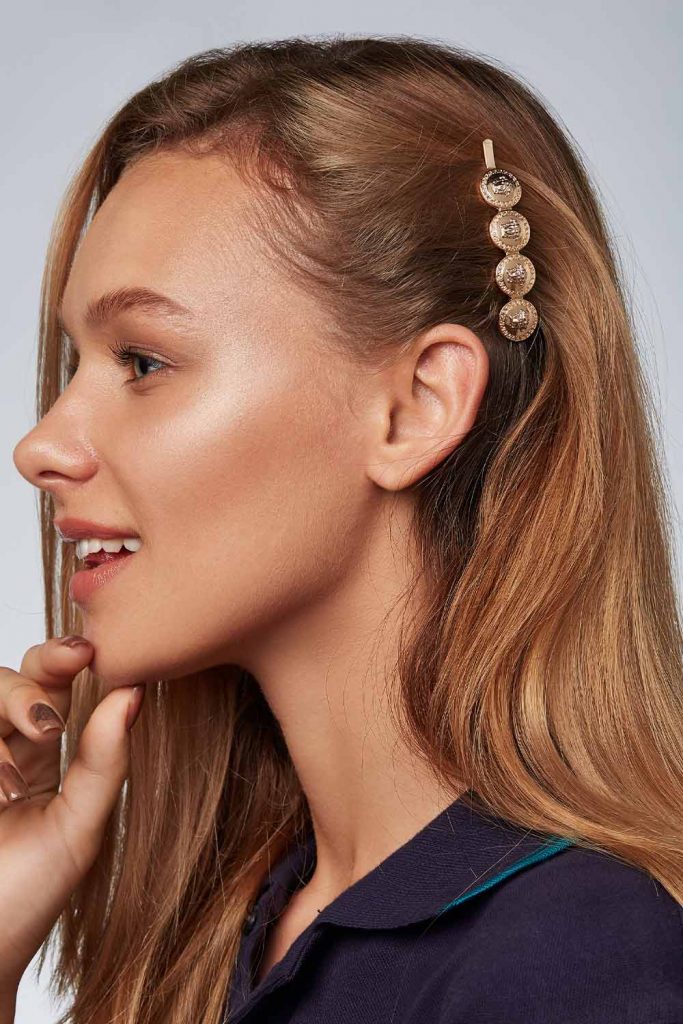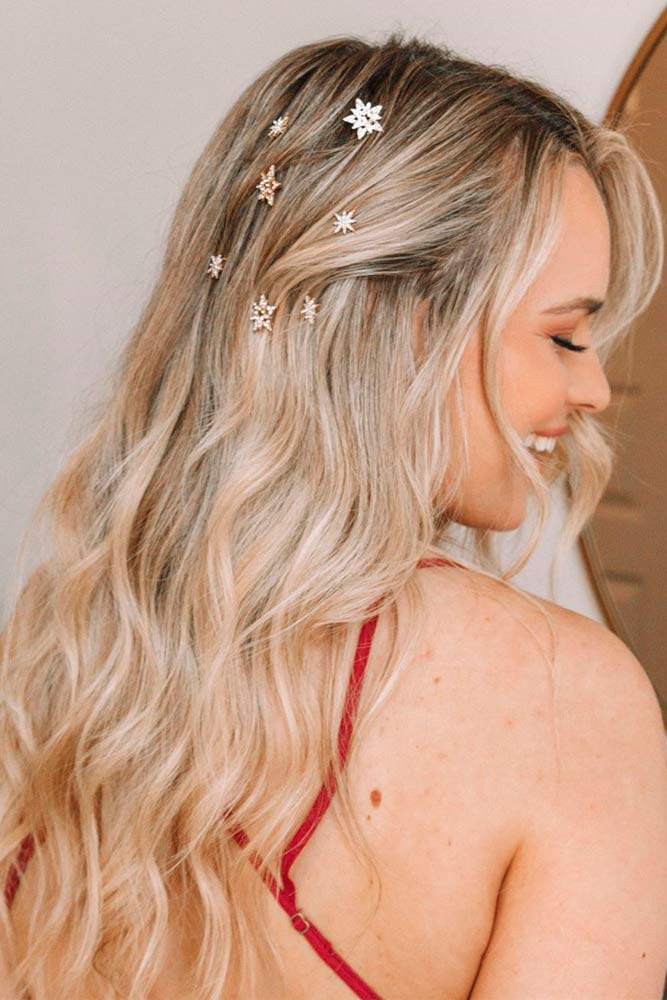 Credit photo: Instagram.com/kayleymelissa
In case you still do not know, but there are rhinestone hair clips too. Such a set of sparkly clips will come in more than handy when there is a romantic occasion ahead. Just add a few clips to your loose hair, without overcrowding them, and the sweet and girly look is ready.
Edgy Look For Stylish Girl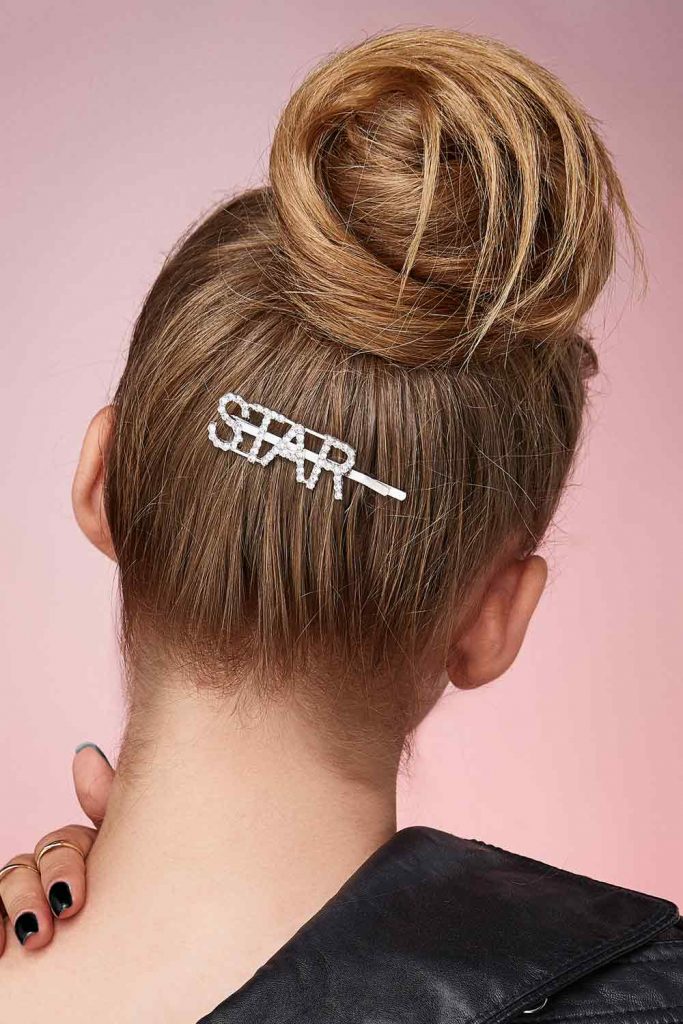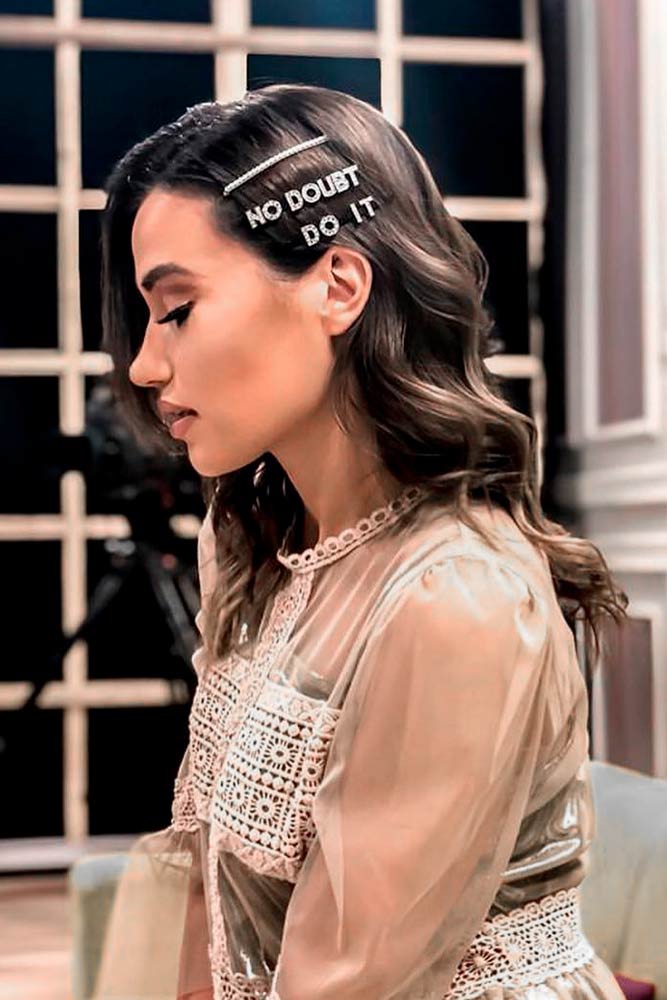 Credit photo: Instagram.com/mimada.j
You will be surprised how many purposes hair clips can serve. If it a look to stand out that you are looking for, we may know a way how to ensure that. The thing is that there are clips with slogans on them. Choose the ones that express your mood best and do not be afraid to show the way you feel today!
Pretty And Romantic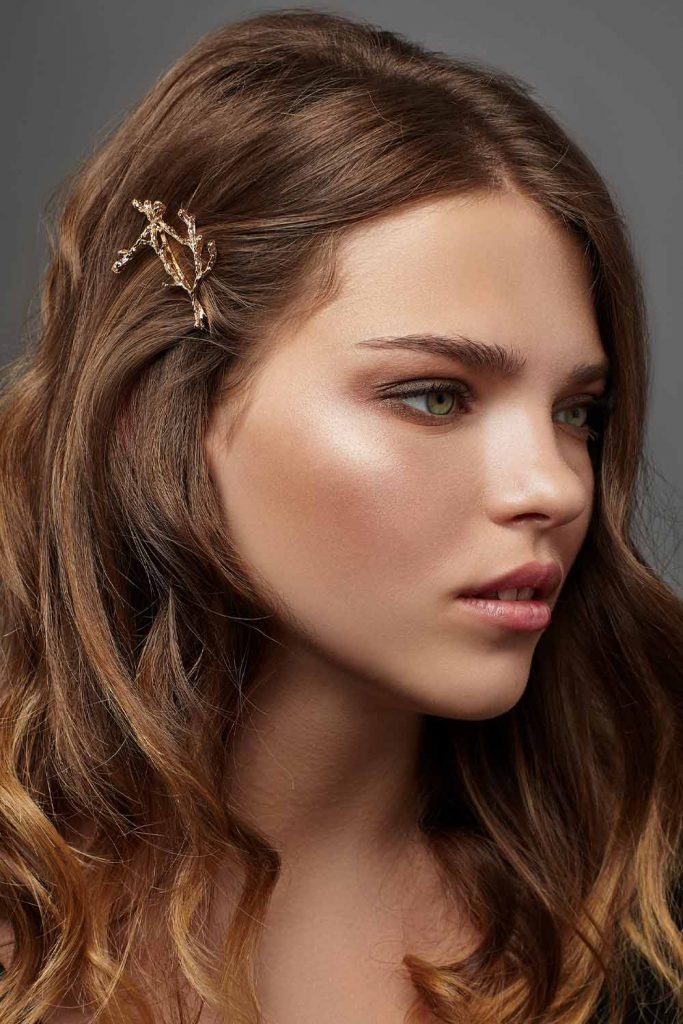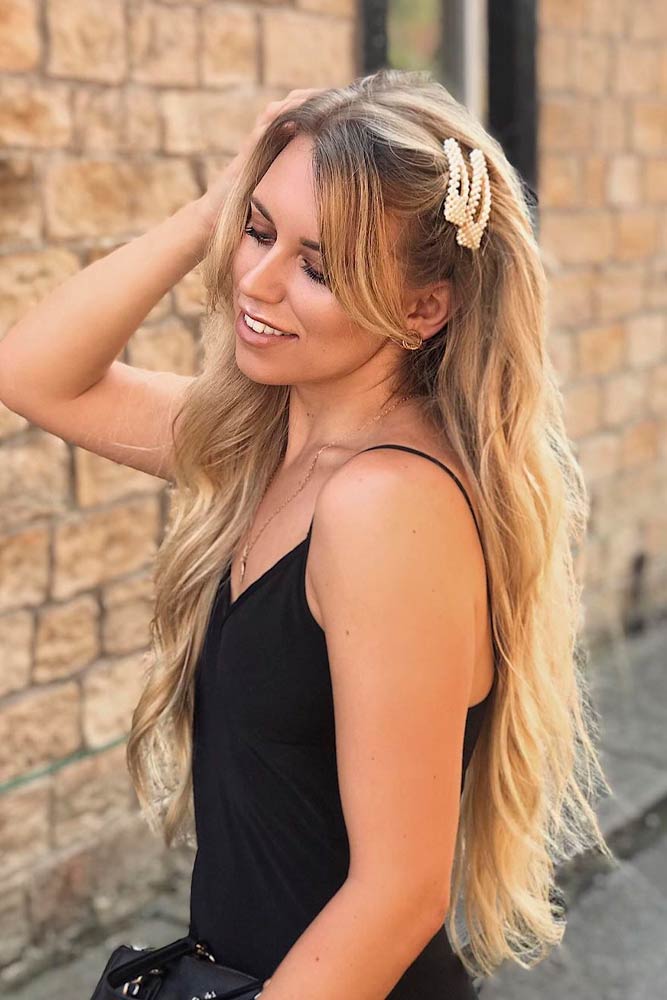 Credit photo: Instagram.com/freyafarrington1
When you are heading for a date, there is no need to sport the full armor look. It is best to opt for something simple and feminine. Choose a clip or two just to add that playful touch to your look. You can also use the clips for keeping your hair in place, but that won't influence the general vibe. As simple as that!
Tips And Tricks Of Using Hair Clips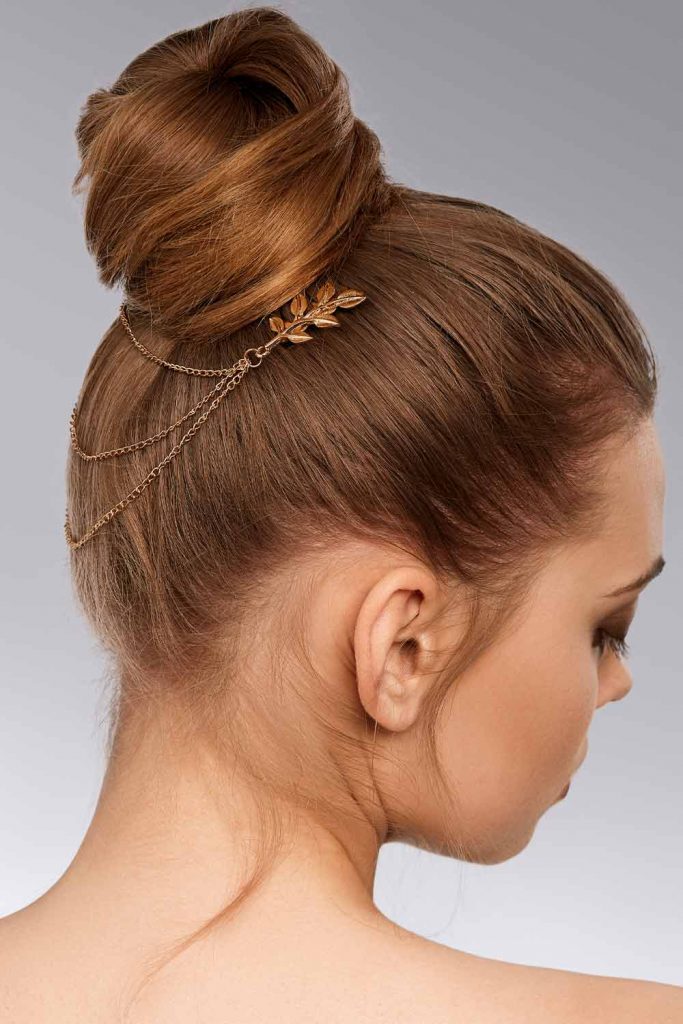 As a finishing touch, we would like to share a few tips and tricks as for how to use the hair clips to your advantage.
Pay attention to the placement. Make sure that the clip accents your best features and hides away the flaws.
Use a couple of clips when one can't deal with the amount of hair.
Do not use the clips as the main accent. Use them as decorative elements to add up to your style.
Make sure that the clips you use do not damage your hair.
Experiment with your style when using the clips.
Do not be afraid to replicate the looks found online.
Follow these simple steps, and you will look gorgeous on a regular basis!
What do you know about hair clips? No, they are not the relics of the past! In fact, hair clips are having a major comeback these days. It is best if you are fully aware of all the trends to follow!
FAQ: Hair Clips
Can hair clips damage your hair?
Clip-in extensions may weigh down your natural hair and cause harm to your scalp over time. They may pull your hair out, producing visible bald spots and gaps. So, if you really like these extensions, don't wear them every day, especially if your hair is already thin.
What is the difference between barrette and hair clip?
Hair clips and barrettes are commonly used to keep hair in place on the back of the head or to the side of the face. A barrette is a sort of hair clip that comes in a variety of clasps. In order to secure more hair in a french twist, ponytail or bun, large barrettes are usually worn towards the rear of the head.
What is an alligator hair clip?
Hair alligator clips are usually used to keep hair away from the face. Stylists used them in the early twentieth century to keep curls in place until they were set. Hair alligator clip is a pinch style clip that uses a spring to grasp the hair and prevent it from slipping out.