Balayage: first of all, we need to make sure that you know what it is. Well, it is a buzz word today, but not everyone knows its definition.
Basically, it is a technique of highlighting that is done freehand (unlike traditional cap and foiling techniques). And we owe this technique to colorists from France who developed it in the 70-s. If to translate balayage from French, we will get the verb to sweep.
This technique has many perks, and its versatility is definitely among them. Whether you sport a shorter pixie haircut, or a super long haircut, balayage can work on any hair length, giving your locks a sun-kissed, natural-looking effect and much movement.
You also need to know that this highlighting technique is subtle and has nothing to do with a drastic change of color like bright contrastive highlights for brown hair, for example. So, it might work for you in case you are a newbie at coloring and wish to revive your blonde, red, or brown tresses.
And here is the great news: unlike other coloring techniques, balayage is really low maintenance. It means that you can save much time and money as having to visit the salon to get the regular touch ups will be in the past. Intrigued? Then let's have a look at the trendiest balayage hair ideas that Glaminati team prepared for the next time you go to the salon.
What Is A Balayage?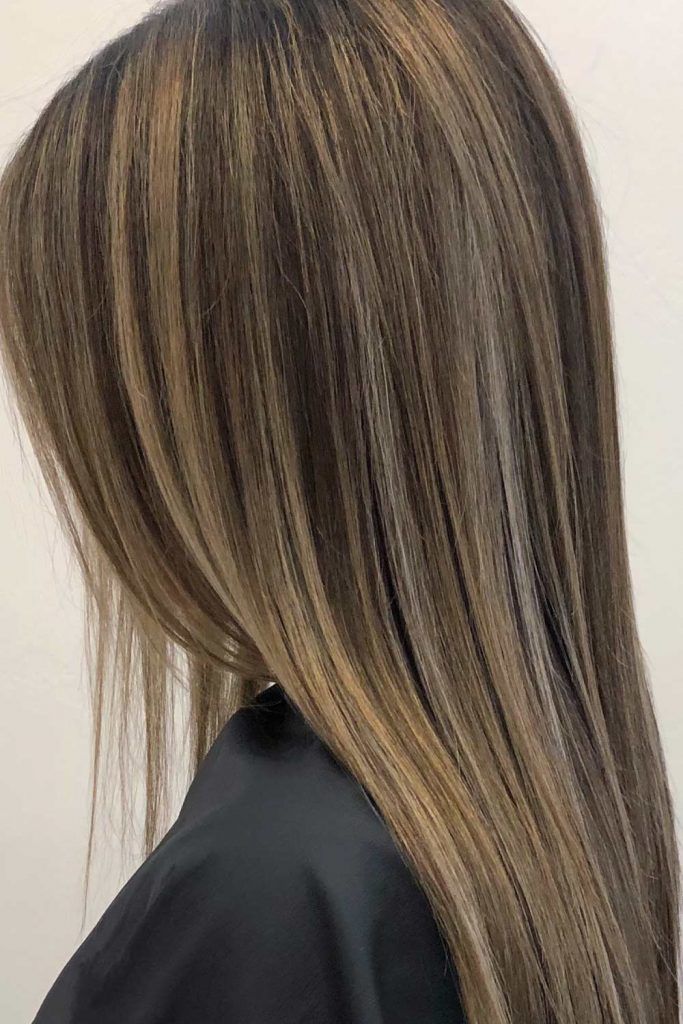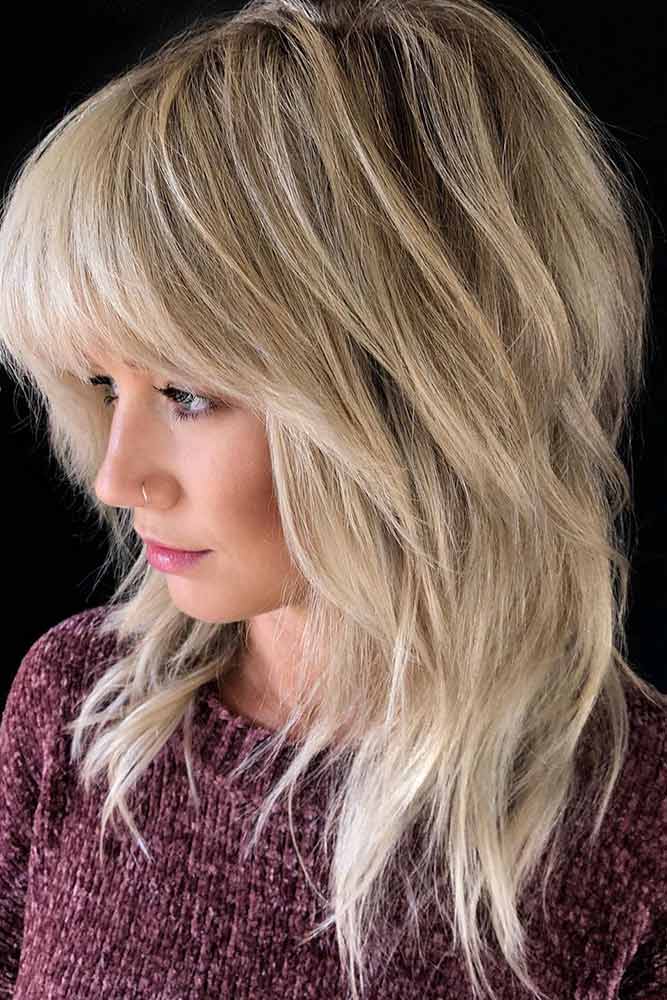 Credit photo: instagram.com/rachelwstylist/
You see it everywhere: on runway shows, on magazine covers, and even on girls in your neighborhood. Yes, balayage is those sweet dimensional plays of colors that make the hair look so alive and dynamic. But do you know why this technique is so special and how it's actually done? Basically, the balayage technique involves painting the hair highlights in a free-hand technique invented in France. Well, this is where the name came from.
How Is Balayage Done?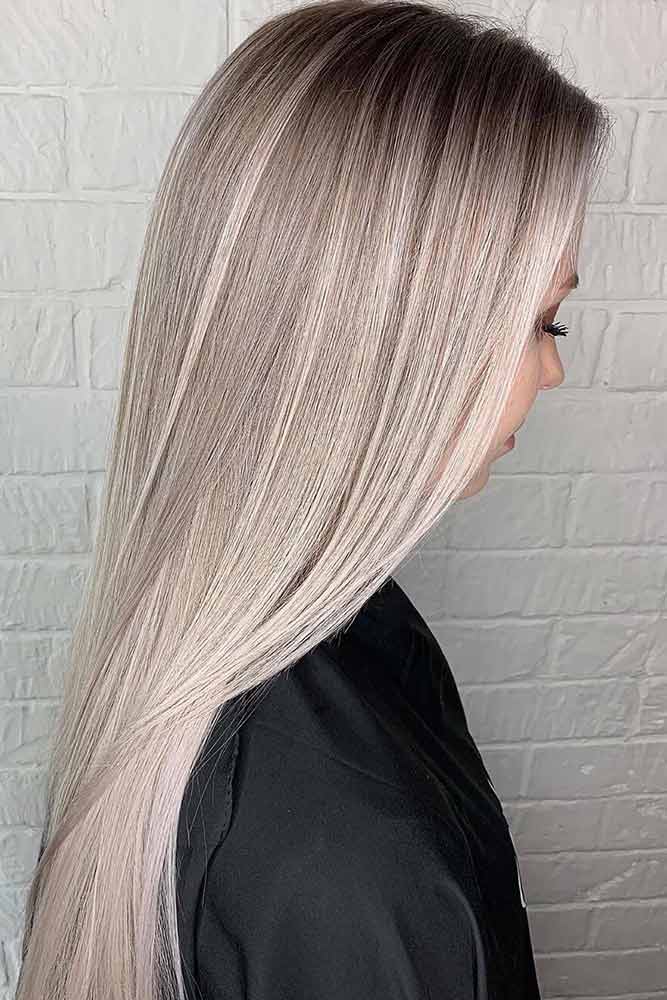 Credit photo: instagram.com/nanaiski_buriat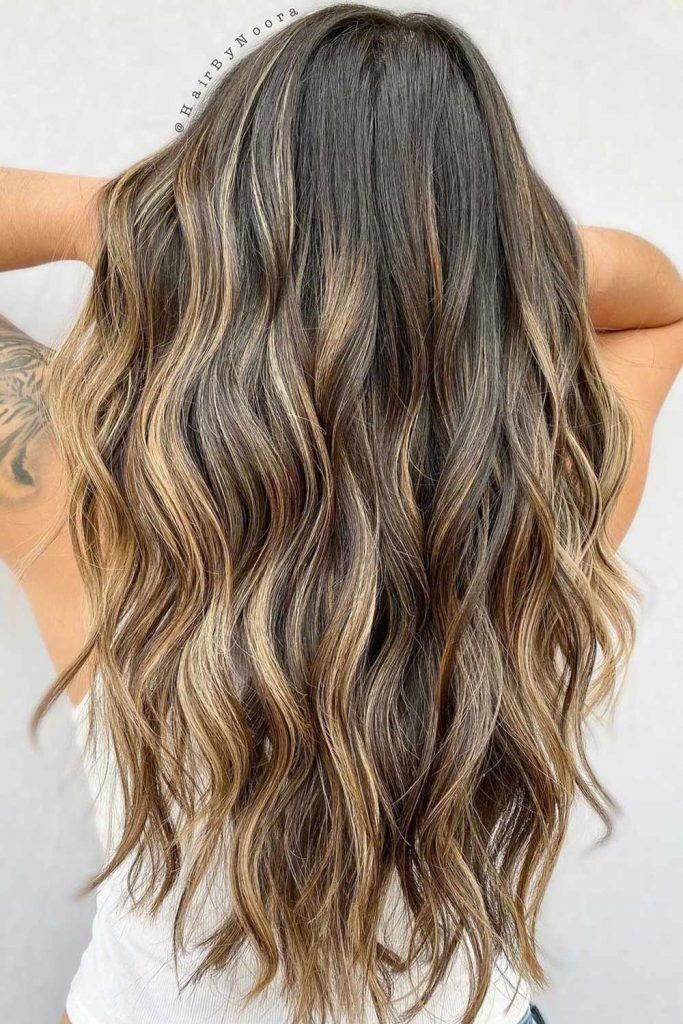 Credit photo: instagram.com/
hairbynoora
When giving balayage, colorists sweep the dye from the roots to the ends, creating a natural-looking, smoothly blended graduation of lightness. As a result, the hair gains a dimensional appearance with a fresh touch of a lighter color.
This technique splits into many variations. For example, for the classic one, colorists separate the hair with cotton pieces. Some may also use foil as a divider, however, it will give a slightly different look. At the same time, your stylist can do without sectioning at all. It all depends on the look you want to achieve, though.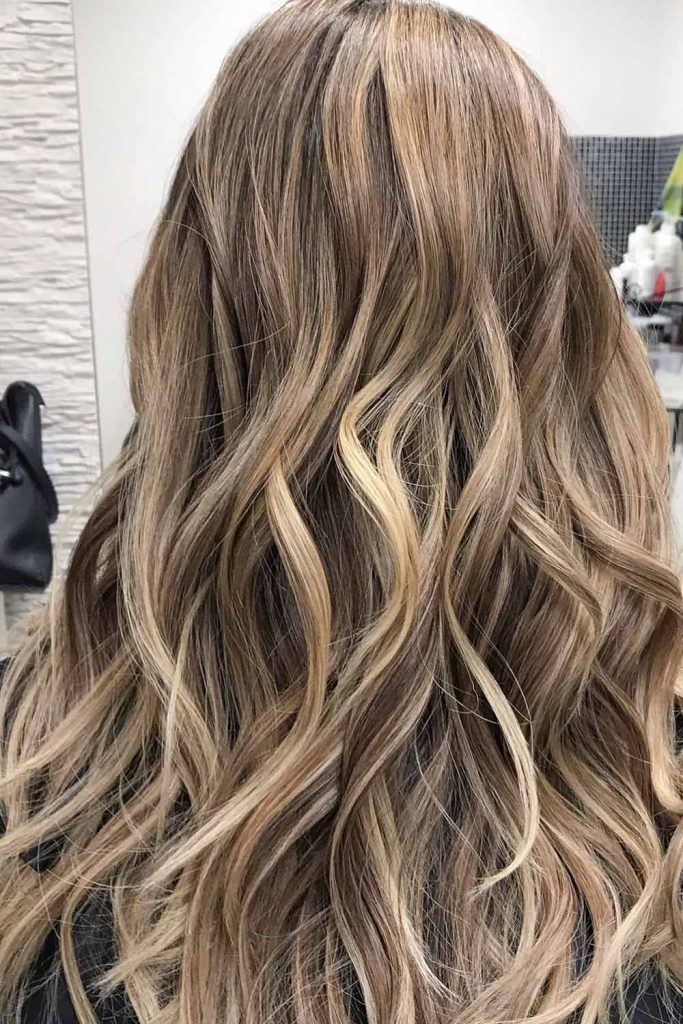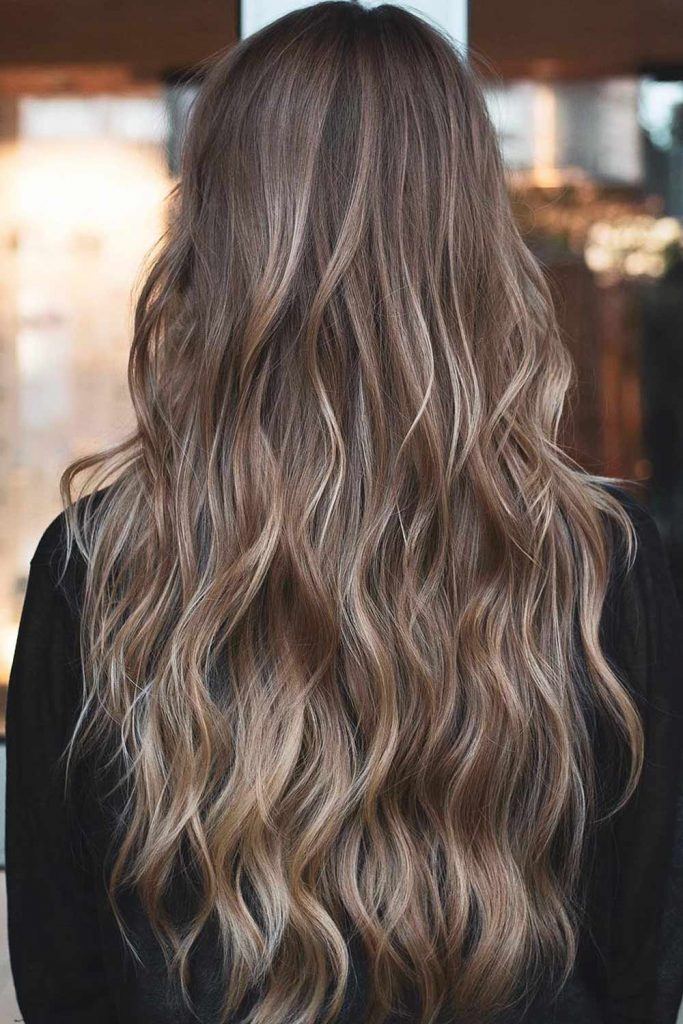 Credit photo: instagram.com/
cutyourhair
The reason why balayage has become so viral lies in its flexibility and versatility. It doesn't only work for any hair colors but it also allows for various customizations to give a truly unique look. The icing on the cake? It's super low-maintenance.
Is Ombre And Balayage The Same Thing?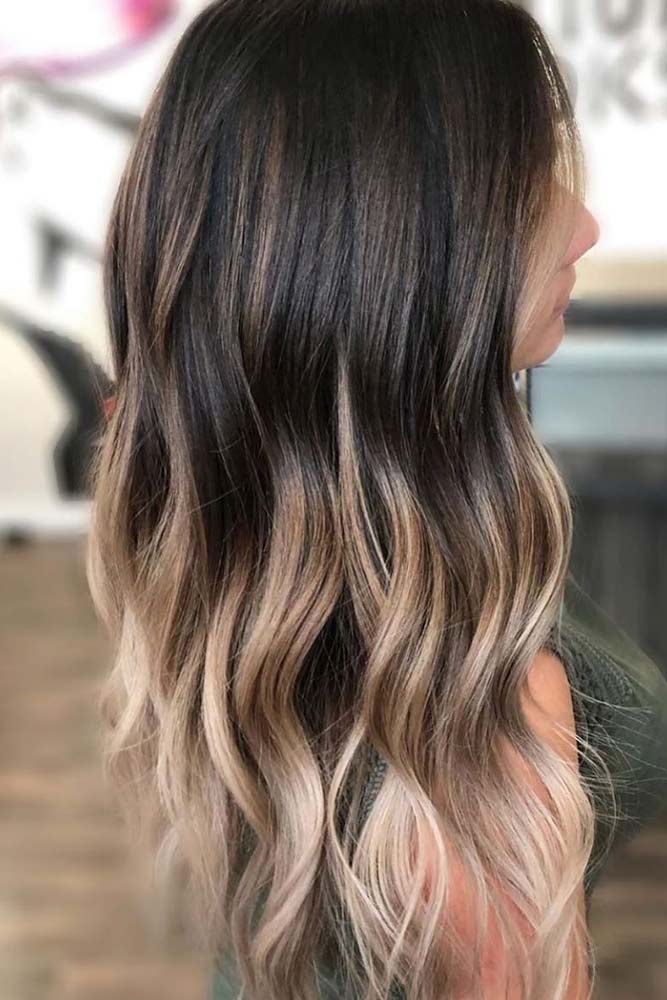 Credit photo: instagram.com/bucking_hair
It just so happens that when two color techniques become popular, people start to confuse them. They both involve lightening the hair, so what's the deal? In fact, the difference is pretty big, and it's all about the placement of the lighter color.
Ombre consists of horizontally lightened strands with full saturation of the lightener, whereas balayage is done by applying the color vertically and blending it in a sweeping upward motion.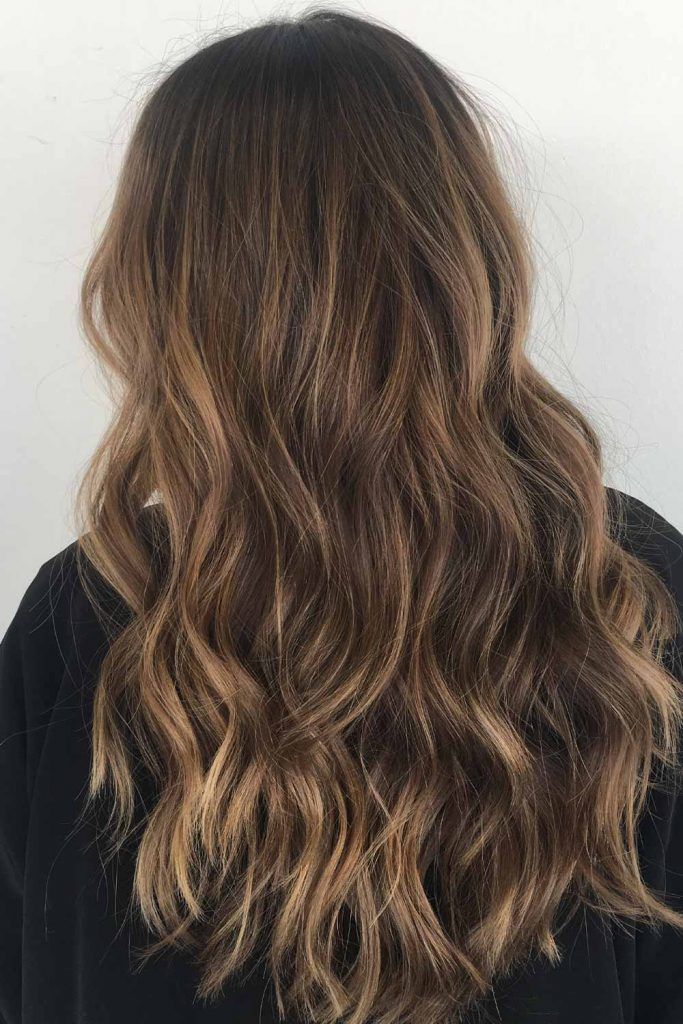 These two have one thing in common: they're both low-maintenance. Once your hair grows out, you will still have a fresh look, especially if you include the right hair care products into your routine.
However, if you aim for a natural look, it's easier to achieve an effortless color play with the help of balayage.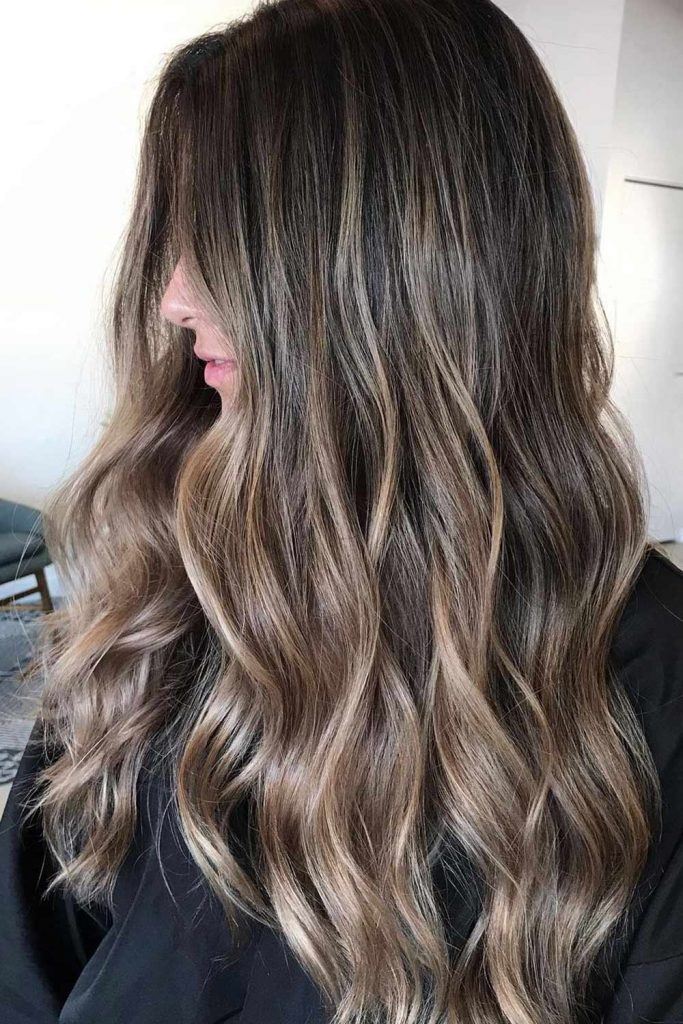 Credit photo: instagram.com/
kellymassiashair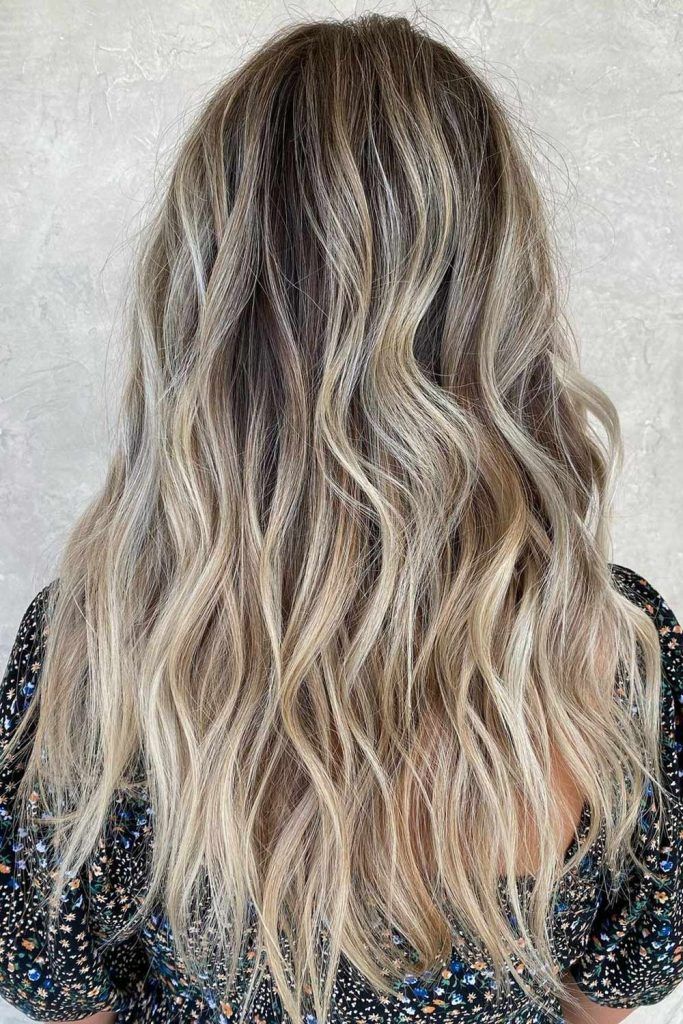 Credit photo: instagram.com/
taylor_lamb_hair
Check your knowledge
How do you think, is the color idea in this pic a balayage or ombre?
It's one of the most popular brown ombre hair ideas, and here's why: you can clearly see where the added color ends and begins. If it featured a well-smudged seamless blend, that would be balayage.
Is Balayage Better Than Highlights?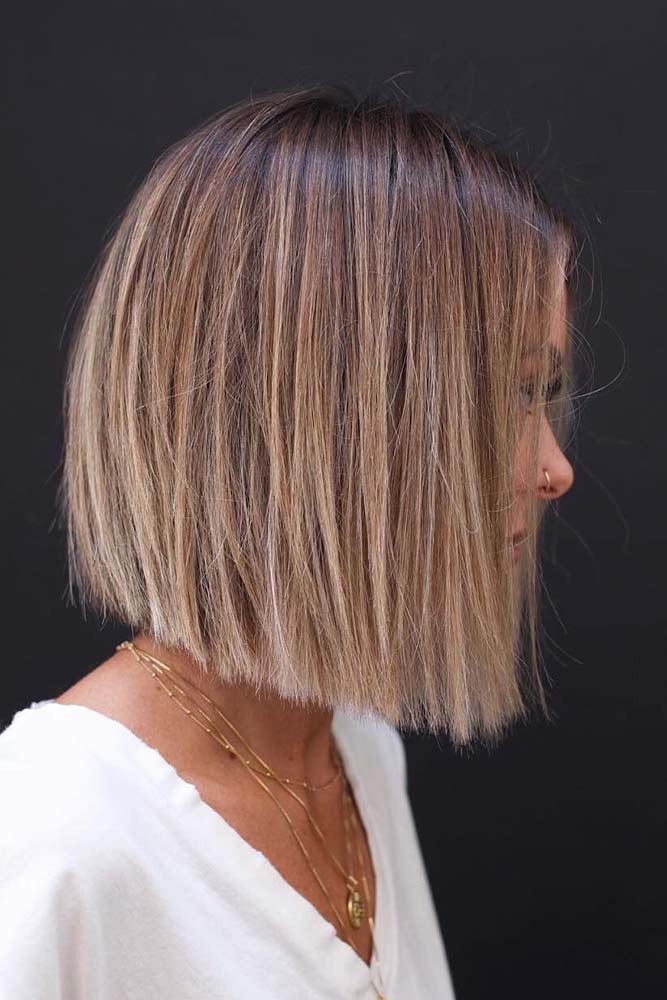 Credit photo: instagram.com/anhcotran
Now, you may probably wonder how balayage and highlights differ, as the former features the latter in some measure. So let's get it all straight about the difference between these two techniques.
Balayage is meant for creating a visual dimension and depth, while highlights focus on accentuating certain strands or framing the face.
Highlights follow a more structured pattern, whereas balayage produces a well-blended smooth look.
Balayage involves painting the hair starting at the midshafts, and highlights are done by saturating the strands from roots to tips.
Highlights start at the very roots, which means you will need to plan regular touch-ups. As for balayage, it requires less maintenance.
How Long Does A Balayage Last?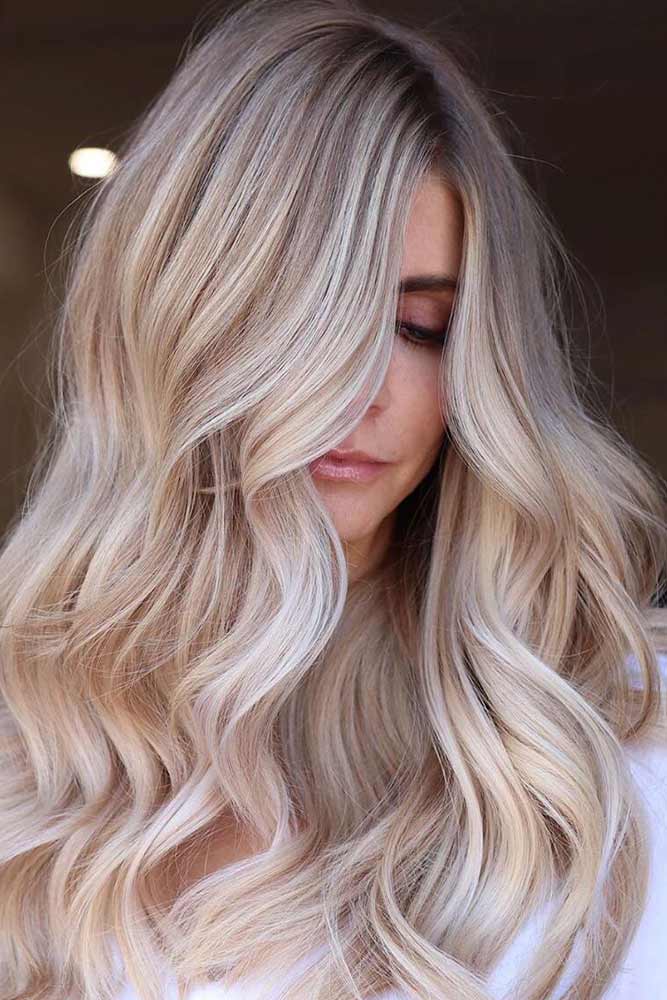 Credit photo: instagram.com/carleejo.locks
Although balayage isn't the cheapest color option, its maintenance and lifespan are absolutely worth the price. This technique doesn't require as much upkeep as regular coloring, and that's the biggest perk of going for it. Its blended finish allows you to tack between salon appointments while still having a decent look. With the right approach to the color care routine, you can prolong the amazing effect of your color job.
Balayage Ideas For Long Hair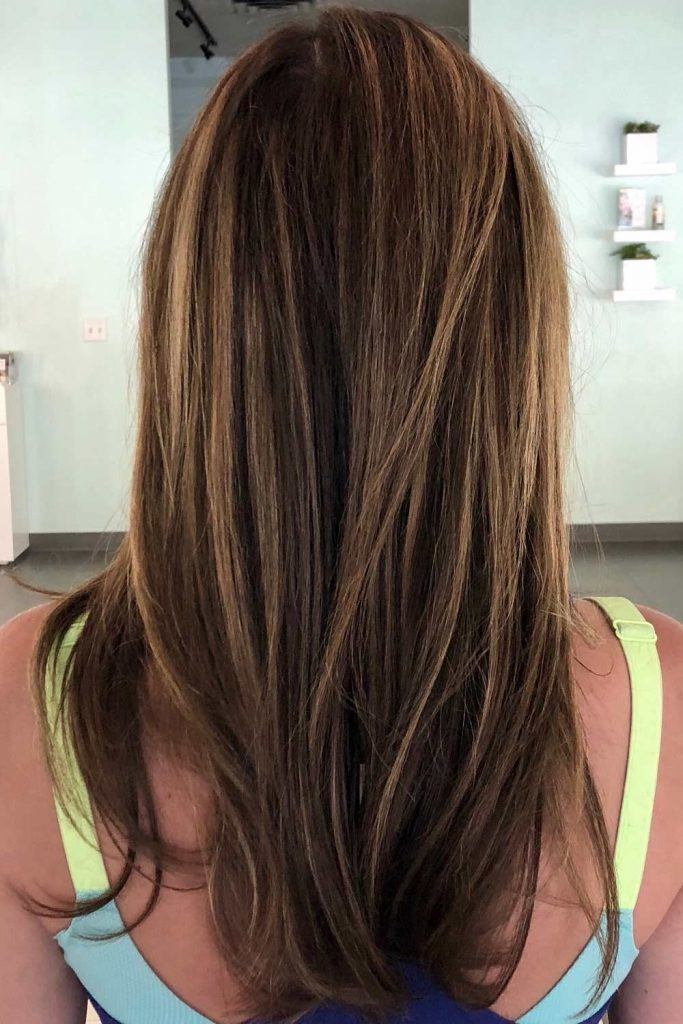 If you have longer tresses, balayage tones really add texture and depth to your hair. One of the best things about balayage is it that it is more subtle than ombre and is a bit more stylish than just your average highlights or lowlights. Your stylist will take the time to hand paint your chosen shade onto your hair, thus making it look natural. Another advantage of balayage is that it grows out nicely as it blends into your natural or base hair color. As well, most shades of balayage require little upkeep. If you opt for light blonde tones, you may need more frequent touch-ups. However, most shades will last for quite some time.
Credit photo: instagram.com/balayageartists, instagram.com/balayageartists, instagram.com/hairbyhollyx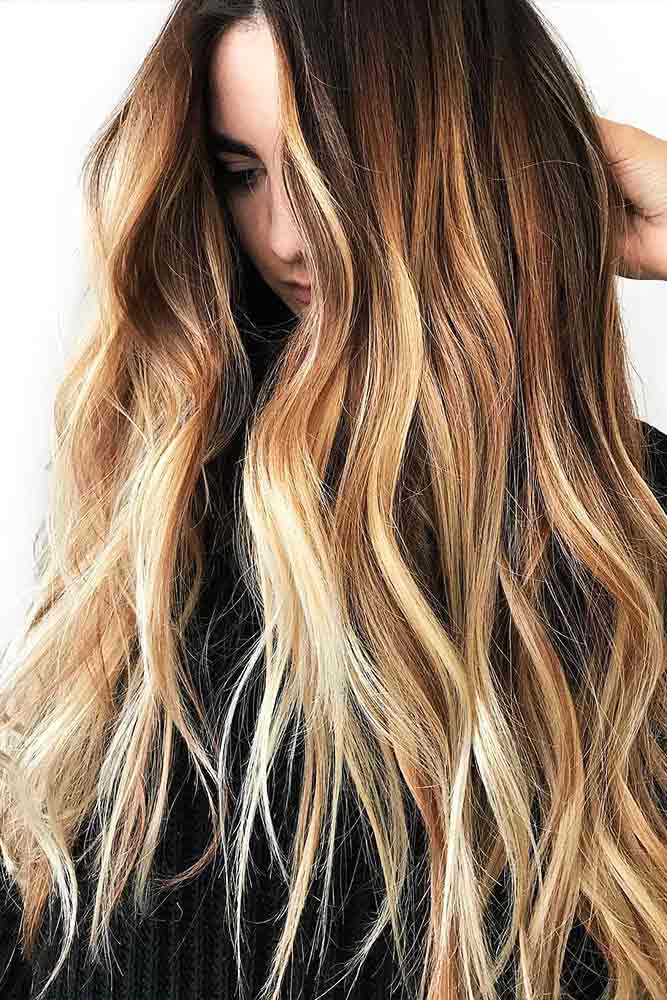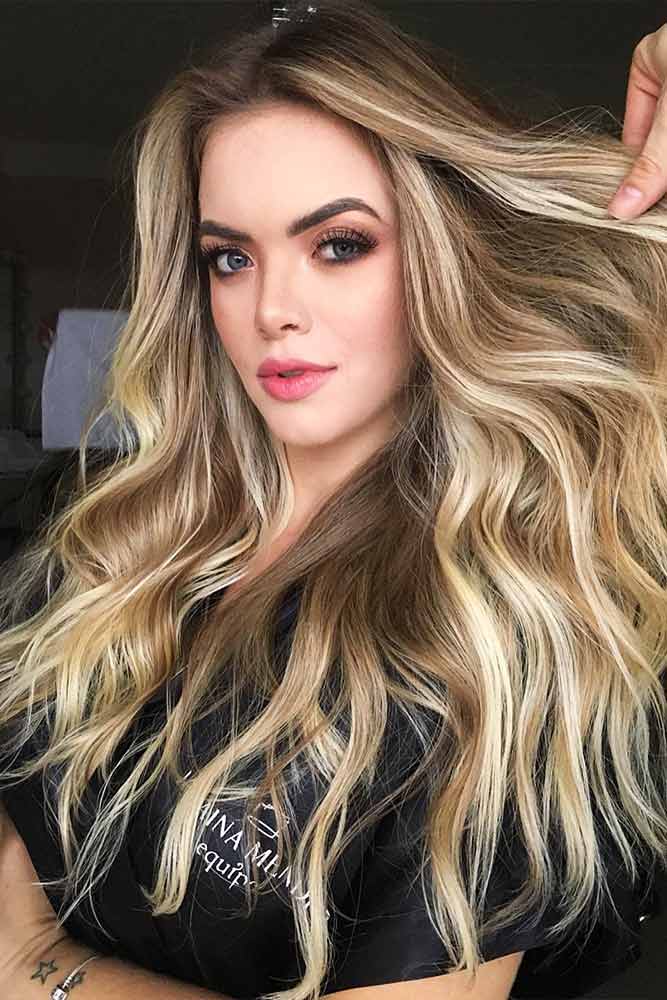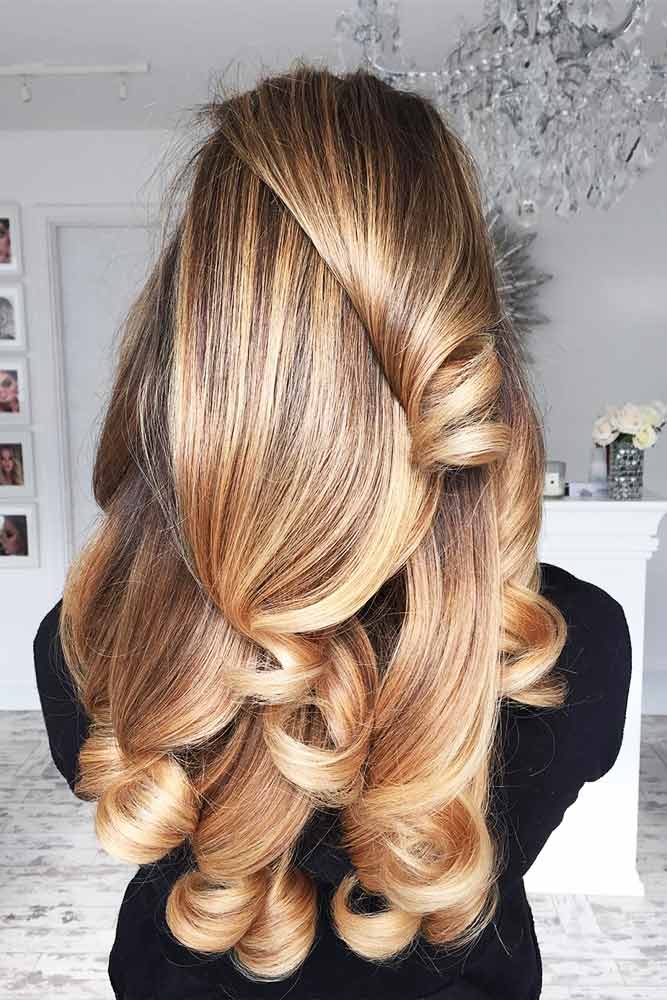 So are you thinking about a new-look for your long tresses but don't want to get over dramatic with hair color? Then, balayage might be just what you're looking for. Here is a quick list of some of the most popular balayage tones this season:
Brunette and caramel balayage
Chocolate and balayage dark brown hair
Buttery blonde and balayage long hair blonde
Dark auburn and balayage long hair brunette
Dark brown and honey brown balayage
Creamy blonde and dark blonde balayage
Natural blonde and platinum blonde balayage
Deep red and mahogany balayage blend
Salt and pepper balayage
Sun-kissed blonde and natural brunette balayage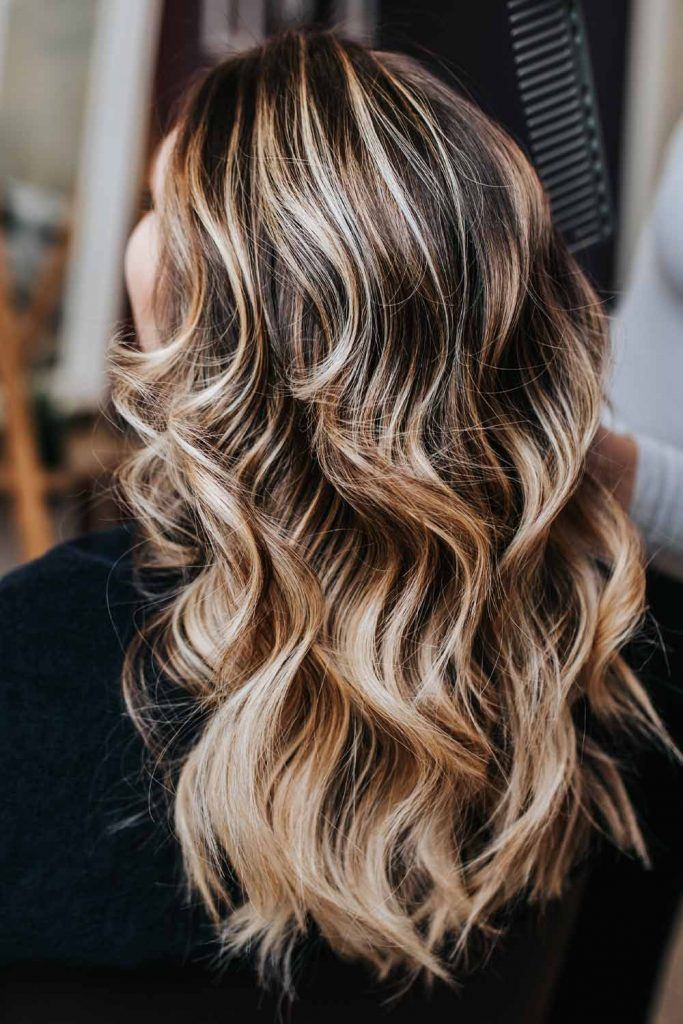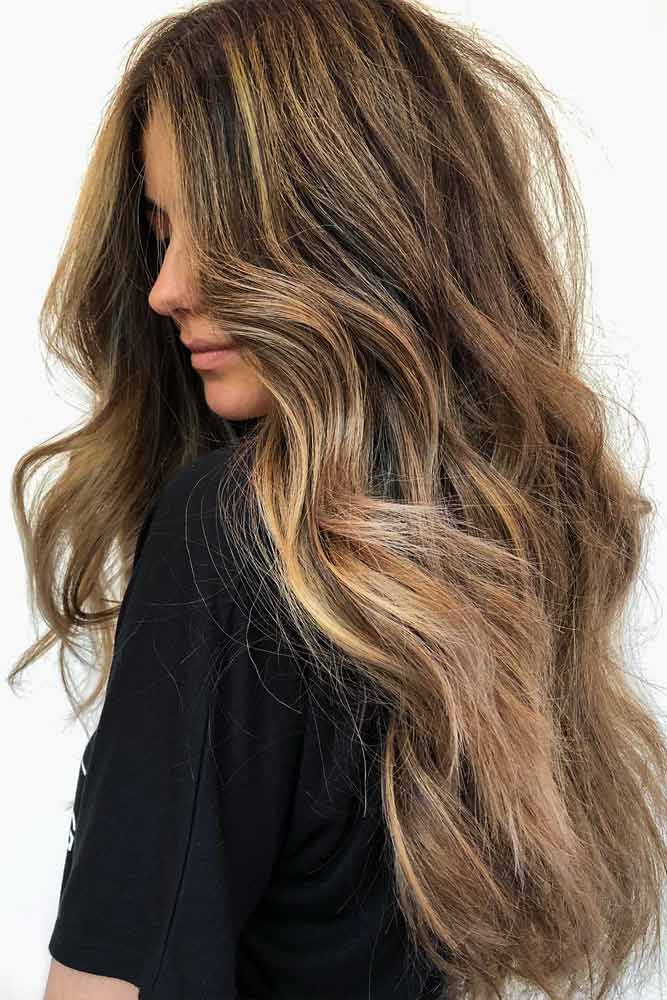 Credit photo: instagram.com/meltedbymish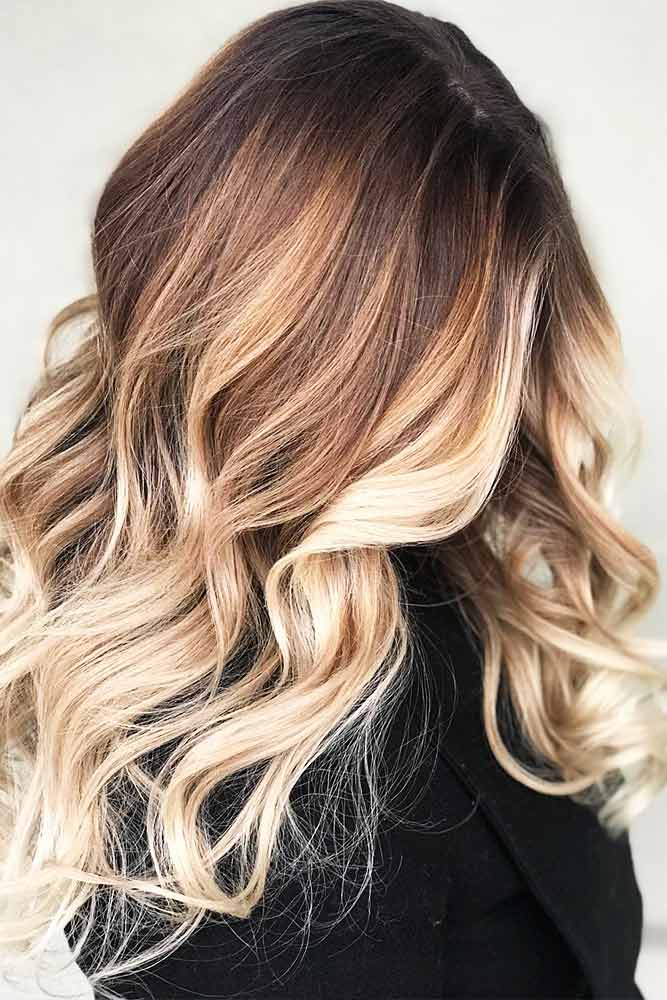 Credit photo: instagram.com/thefaithfulblonde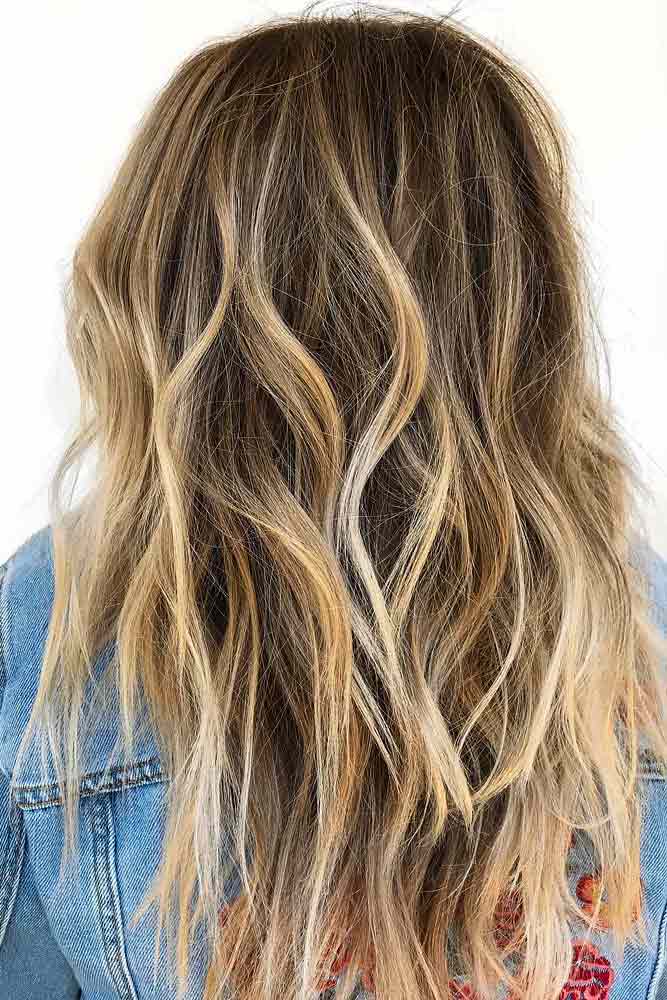 Credit photo: instagram.com/salt.hair
As you can see from the photos above, balayage looks stunning on long wavy hair. It adds a good amount of texture to any hair type and gives your hair that natural skin-kissed look that will be sure to turn heads wherever you go!
Be sure to discuss your choices with your hairstylist. If you are dying your entire head a different shade, it might require more than one appointment, especially if it requires bleaching. However, most balayage techniques can be done in one sitting as the entire process generally takes 45 minutes to an hour. And we don't recommend trying balayage at home the first time. It always pays to get it done by a professional to ensure that this hair technique is applied right the first time. Booking an appointment with your stylist can save you a great deal of time and hassle in the long run!
Medium Hairstyles with Balayage
Medium hair looks especially stunning with balayage tones as they can add so much depth and dimension to shoulder length locks. As always, unless you are planning to dye all of your hair a new base color, it is recommended to only go a few shades darker or lighter than your base hair color. If you are considering cutting your longer hair but don't want to chop it all off and go super short, a medium length cut with balayage is a great way to liven up your hair without being too drastic.
Credit photo: instagram.com/camouflageandbalayage, instagram.com/prettylittleombre, instagram.com/costatto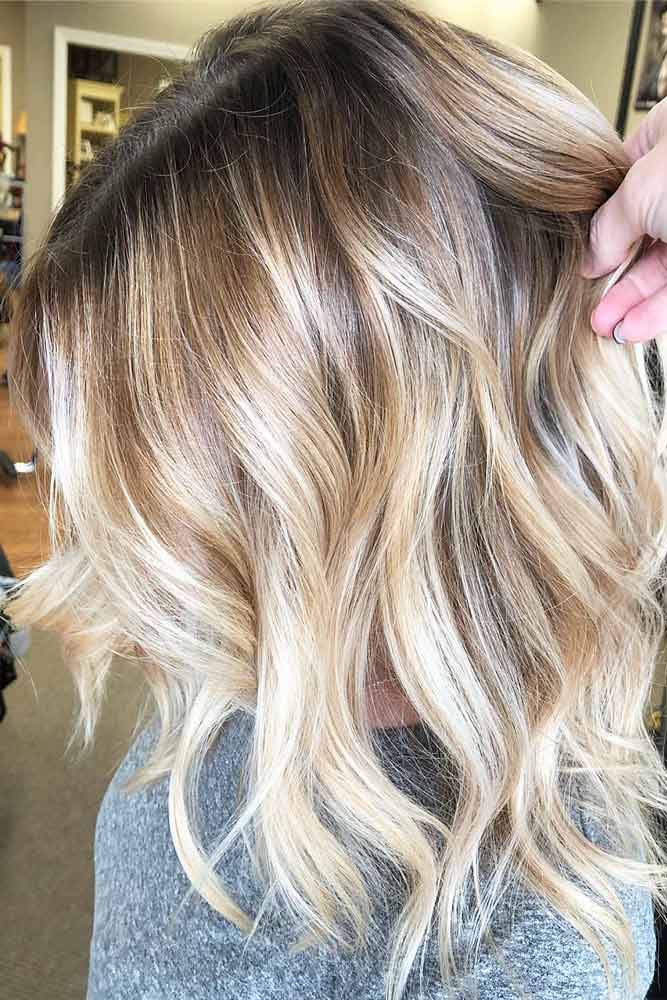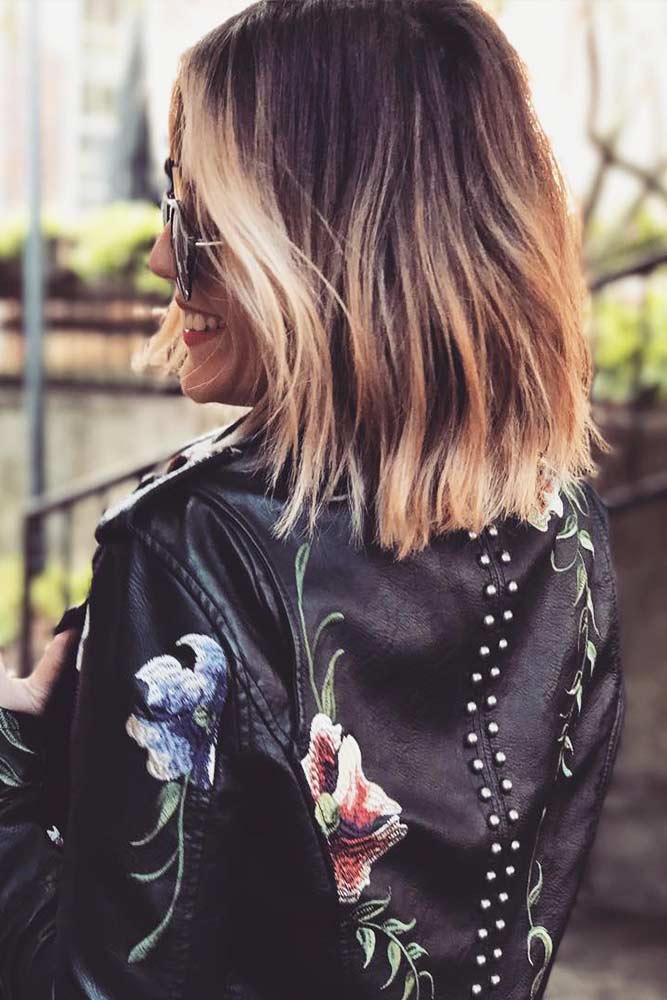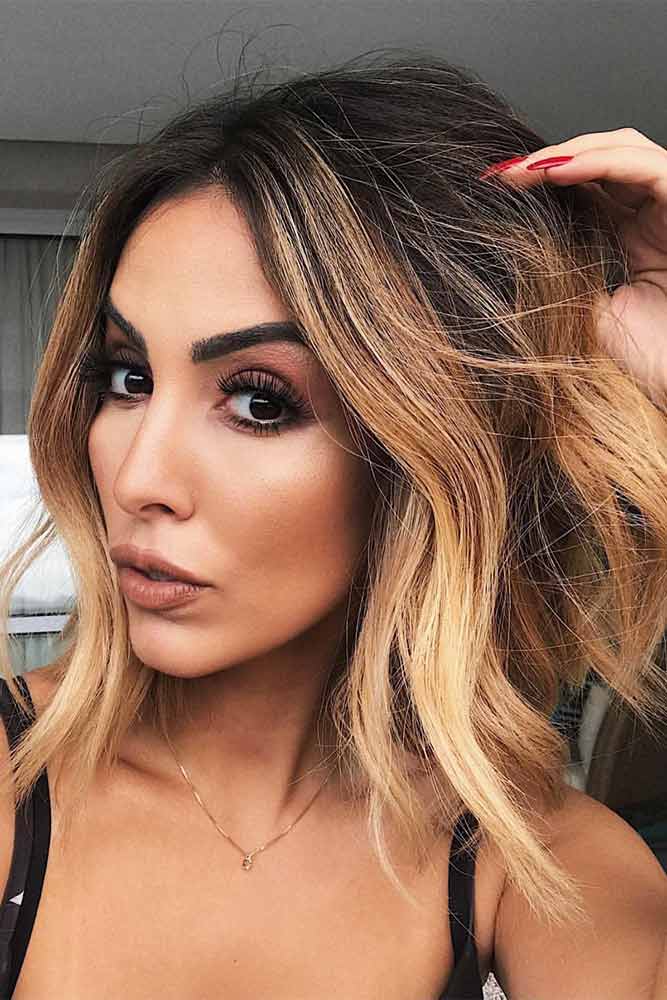 Here are some of the most popular balayage trends for mid length and shoulder length tresses:
Caramel and balayage brown hair
Peek-a-boo balayage hair blonde
Auburn and dark brown balayage
Honey balayage brown to blonde
Brunette and chestnut balayage
Strawberry blonde balayage
Cinnamon balayage hues
Butterscotch blonde balayage
Toffee balayage
Silver and gray balayage
One of the advantages of a mid length cut is that it will not require quite as much upkeep as a longer balayage style. This, of course, will depend on what shade you chose. Keep in mind that lighter shades of blonde such a platinum will require more maintenance. Blonde highlight and hues generally require a touch up every six to eight weeks while darker tones can last up to several months, depending on the cut and style.
Credit photo: instagram.com/crisferreira23, instagram.com/romeufelipe, instagram.com/mariohenriqueoficial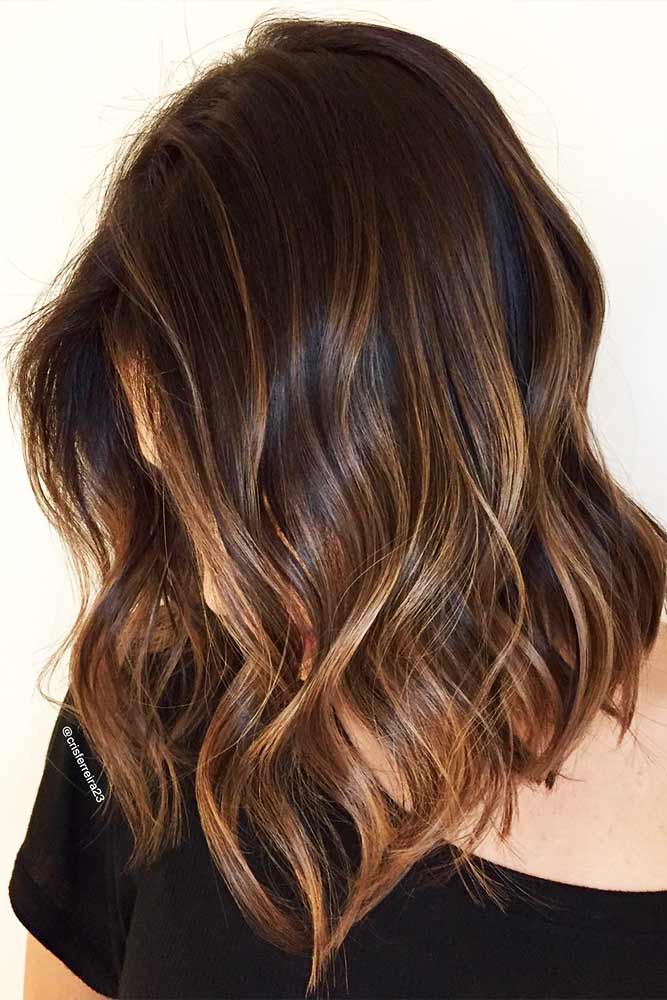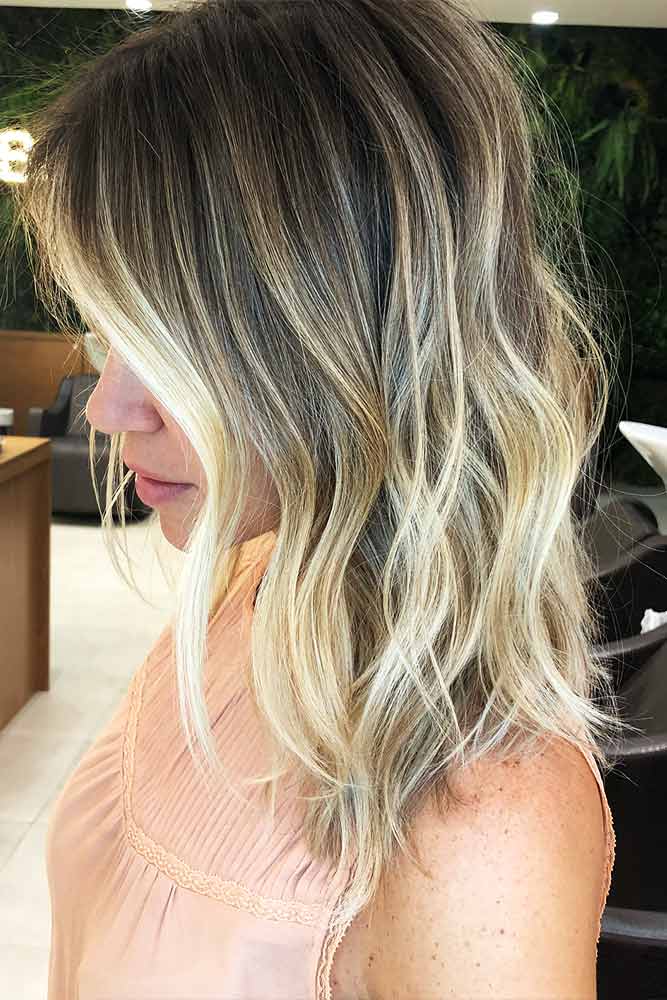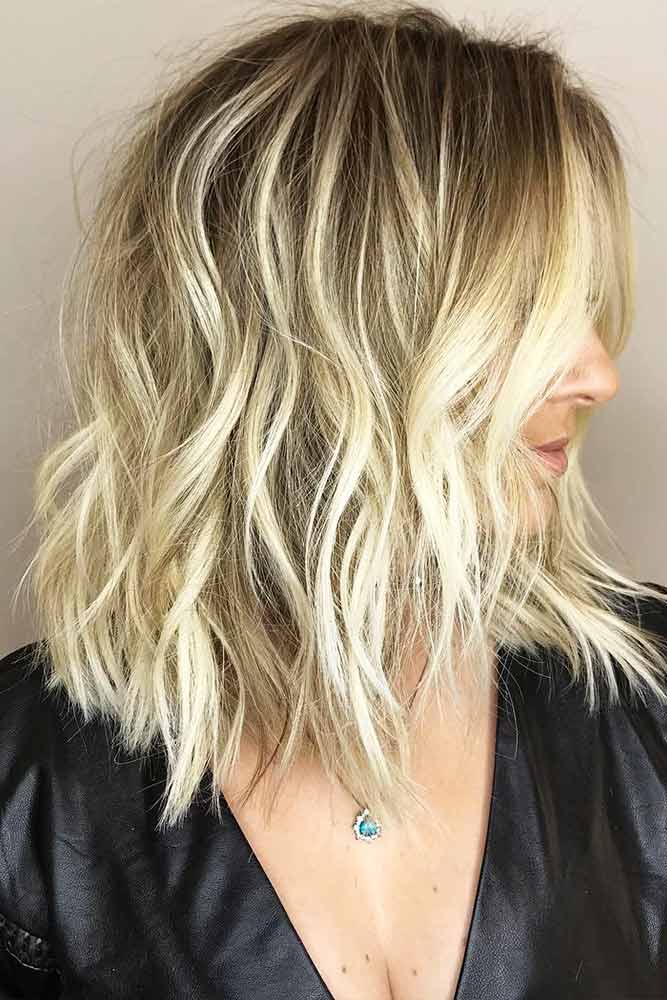 As you can see by the photos above, balayage looks positively gorgeous on mid length layered haircuts. Whether your hair is poker straight, wavy or curly, you will be able to find the perfect cut and balayage combo to suit your style and personality. A simple color change can make you look and feel years younger, renew your self-esteem and give you a fresh outlook on life. Not to mention, a sassy new style will make you feel sexy!
Balayage Hair Highlighting for Short Hair
Short hair, don't despair! If you think that balayage tones will not work with shorter tresses, you couldn't be more mistaken! Short hair looks even more gorgeous with balayage hues. If you think your shorter locks are boring, balayage effects will add more depth, texture, and body to your short hairstyle!
And as an added bonus, you won't have to get as many touch ups as someone with longer hair! Short hair is perhaps the best length for balayage as it is super easy to maintain. Again, we must going out that if you opt for lighter shades such as pale blonde, you will need more frequent touch-ups that you will with darker hues.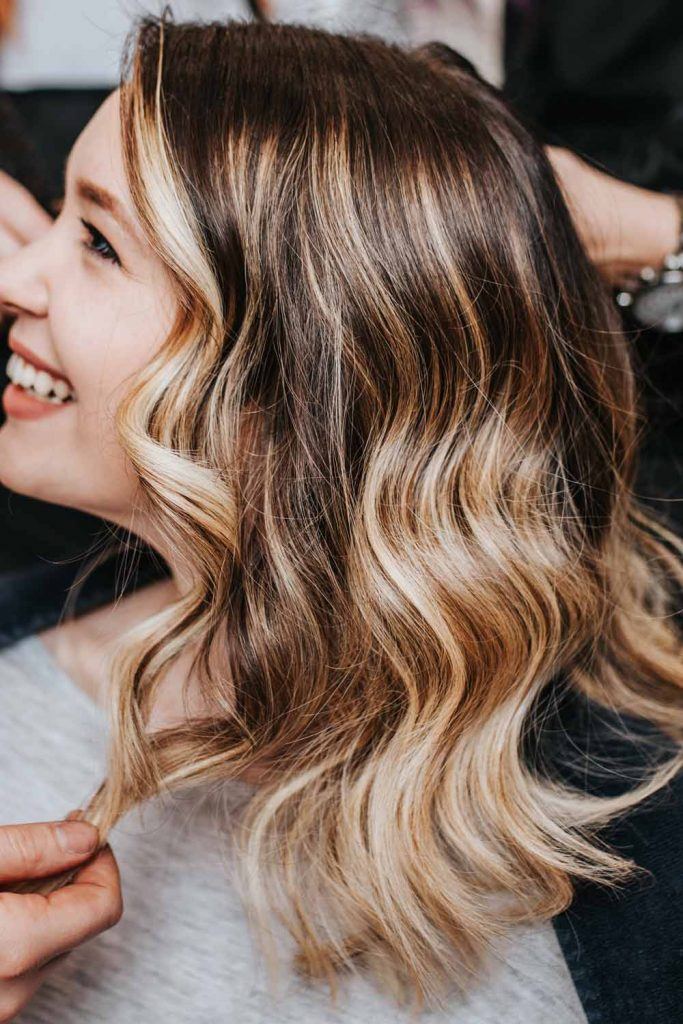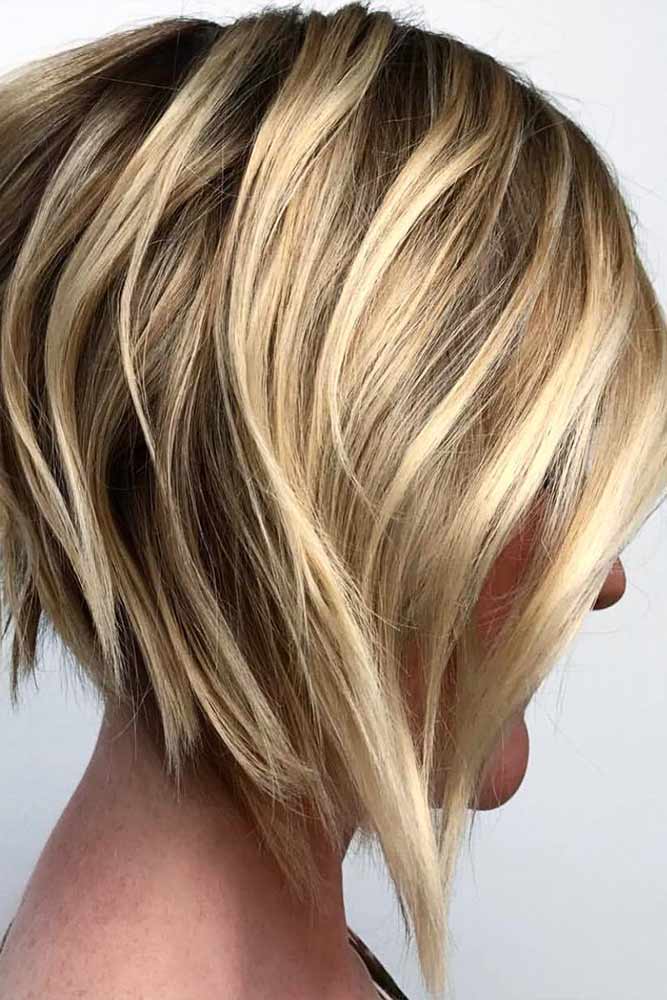 Credit photo: instagram.com/styled_by_carolynn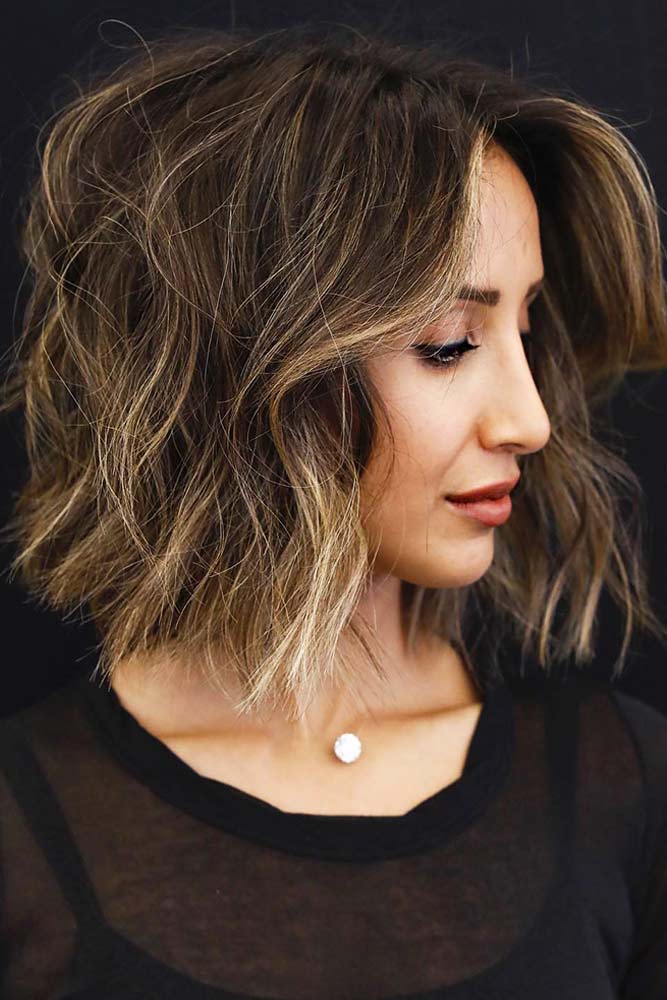 Credit photo: instagram.com/romeufelipe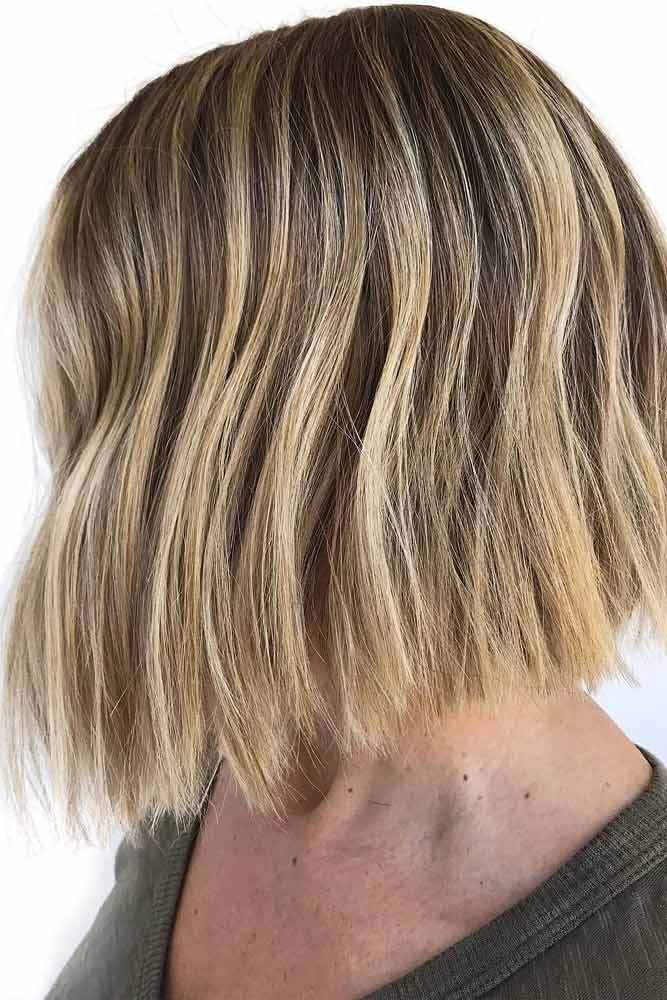 Credit photo: instagram.com/megahairmaniac
Following are some of the most popular balayage short hair trends this year:
Icy blonde balayage
Blonde and caramel balayage
Raven black with platinum blonde balayage
Fiery sunset balayage
Tortoiseshell balayage
Bronde balayage
Dark black and light brown balayage
Dark blonde and silver balayage
Rose gold balayage
As you can see, there are so many timeless and trendy color possibilities for balayage hues for shorter tresses! Whether you have waves, curls or straight hair, balayage can add life to your short locks!
Still not sure if a short balayage cut will work for you? Check out these sexy short cuts with beautiful balayage hues! From buttery blonde waves to balayage bob brunette hues, these fun and flirty short hairstyles are super cute and chic!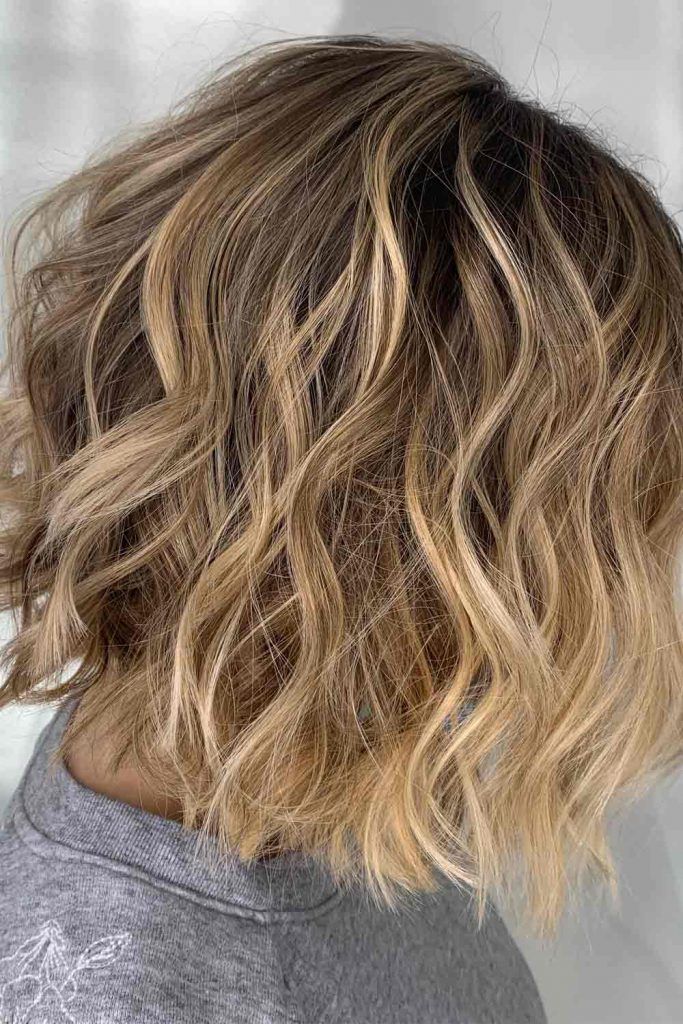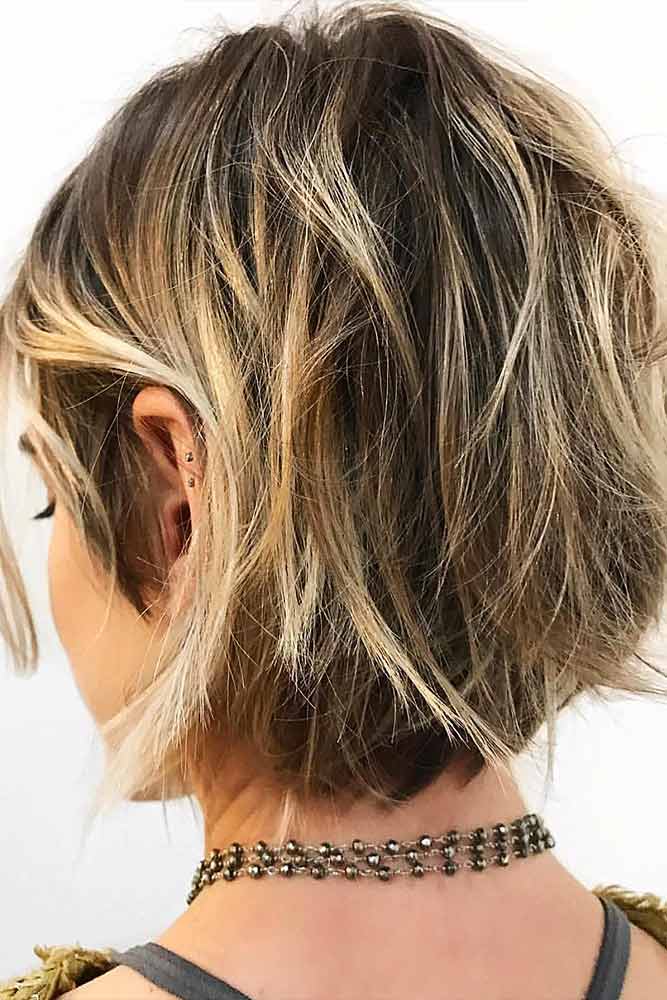 Credit photo: instagram.com/timm.morrison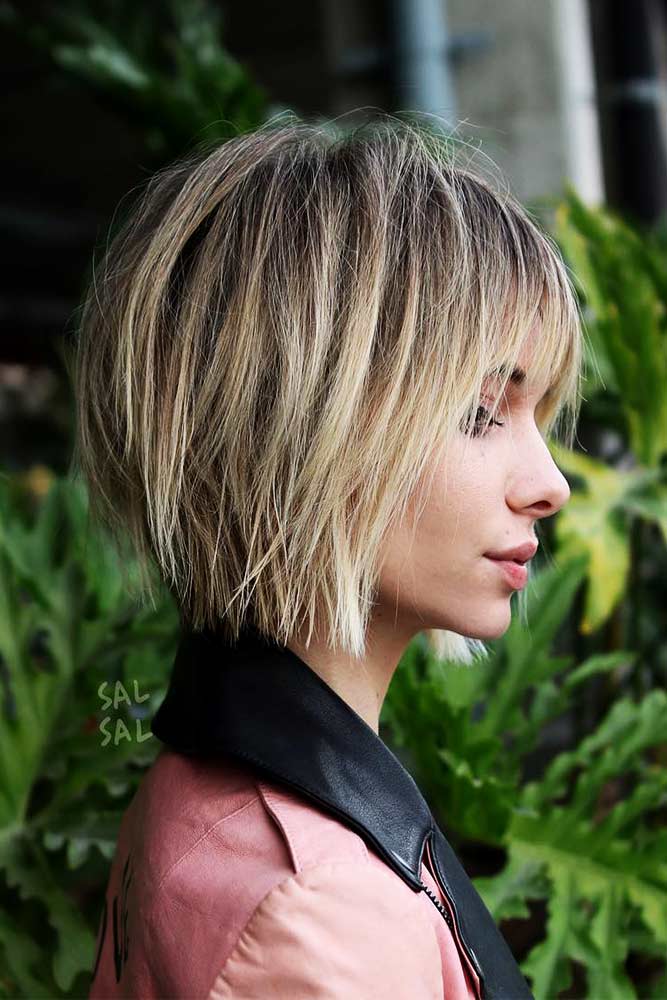 Credit photo: instagram.com/salsalhair
A balayage inverted bob style is one of the most popular hair trends this season. Also balayage pixies are making a huge splash! Celebs have taken short balayage hairstyles to the next level!
Beautiful Hairstyles With Balayage
Credit photo: instagram.com/megahairmaniac, instagram.com/megahairmaniac, instagram.com/hairby_chrissy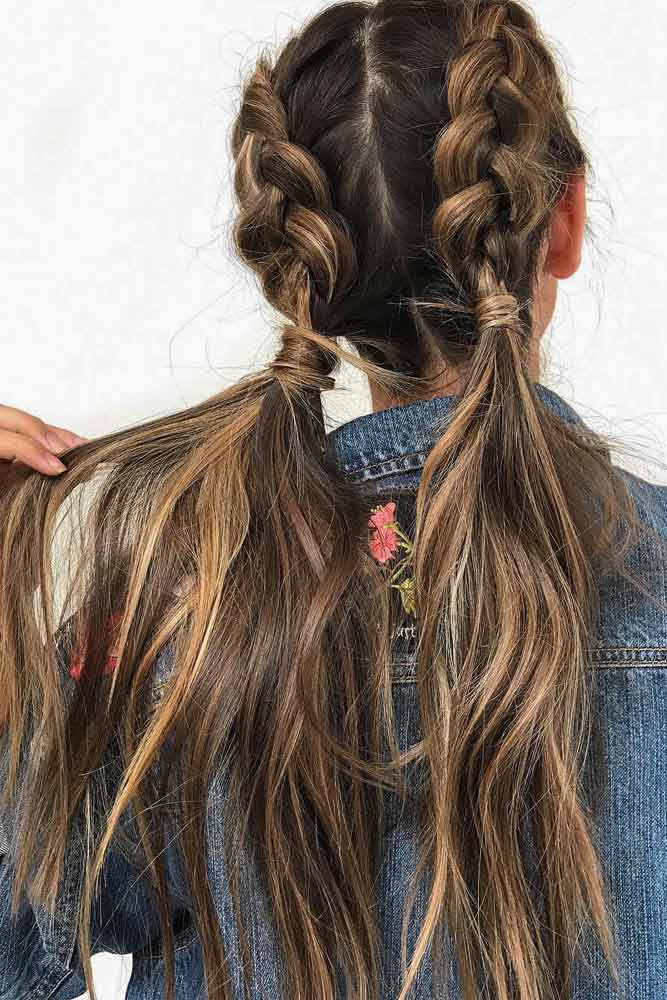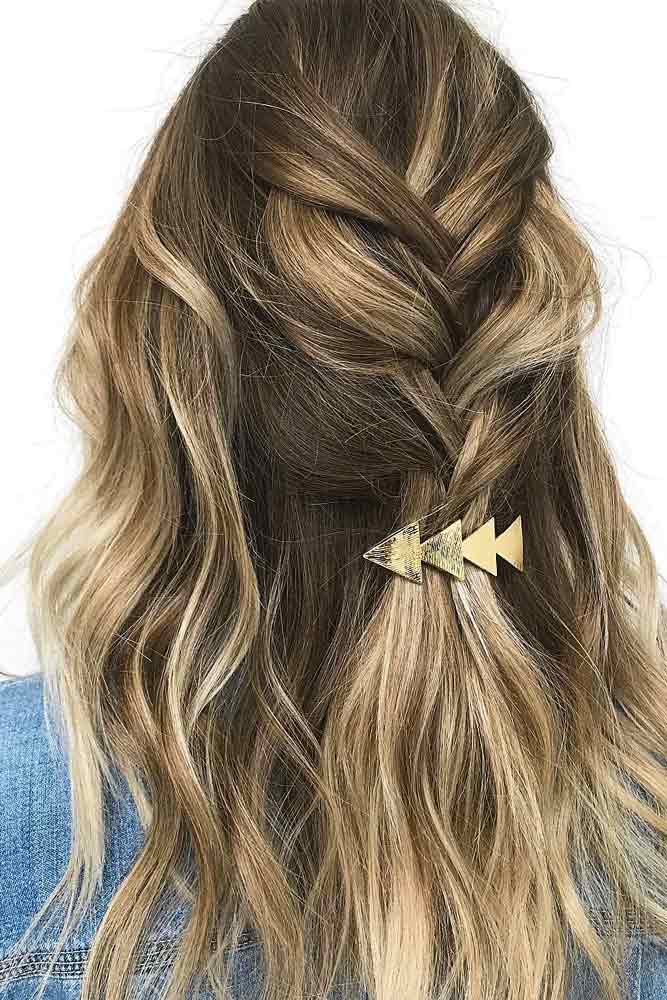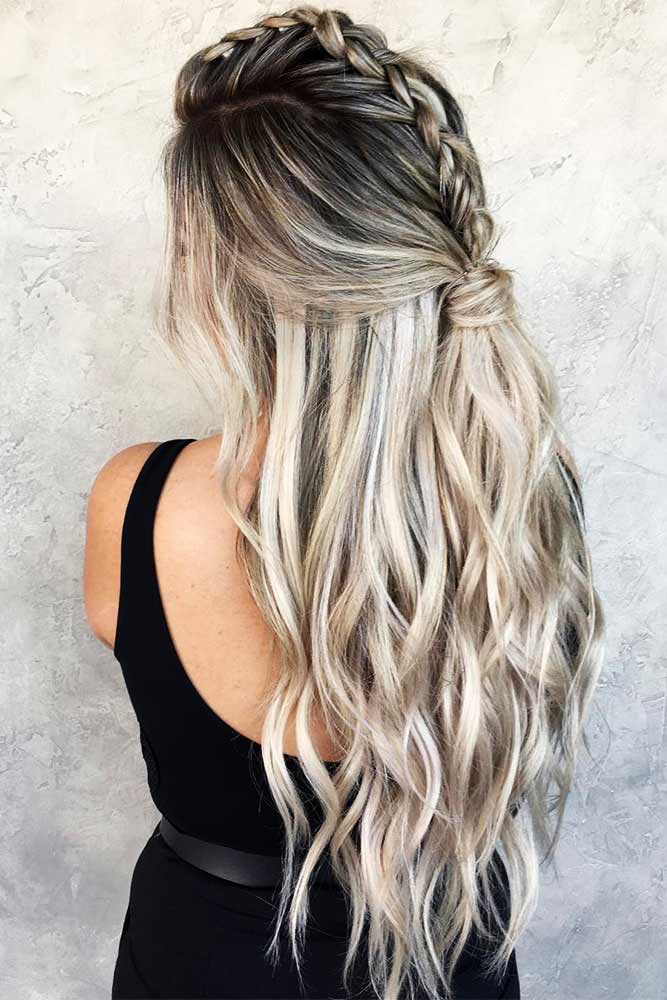 Brown Balayage For Shaggy Layered Lob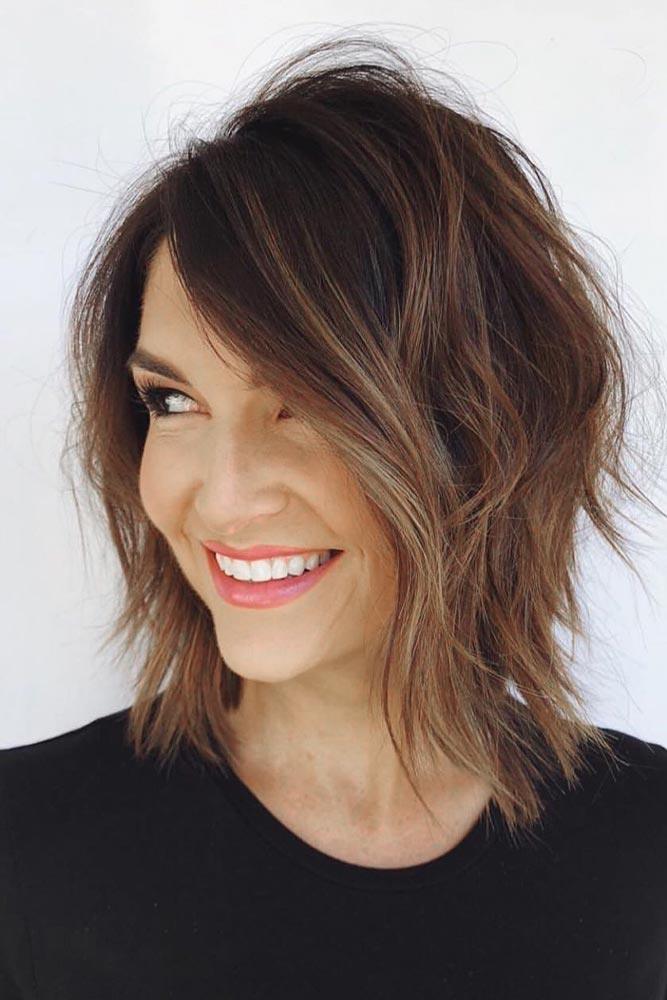 Credit photo: instagram.com/chrisjones_hair
Just look at this fantastic flowing color that enhances the movement in the hair and intensifies the edgy ends! If all the perks of having balayage are not enough for you to call your stylist, here's something you won't be able to resist: balayage can make thin hair look thicker. The visual magic is pretty simple, but this simplicity is enough to take your hair to the next level. Paired with a textured cut like a layered shaggy bob, you will see the best sides of this technique.
Long Glossy Brown Balayage Hair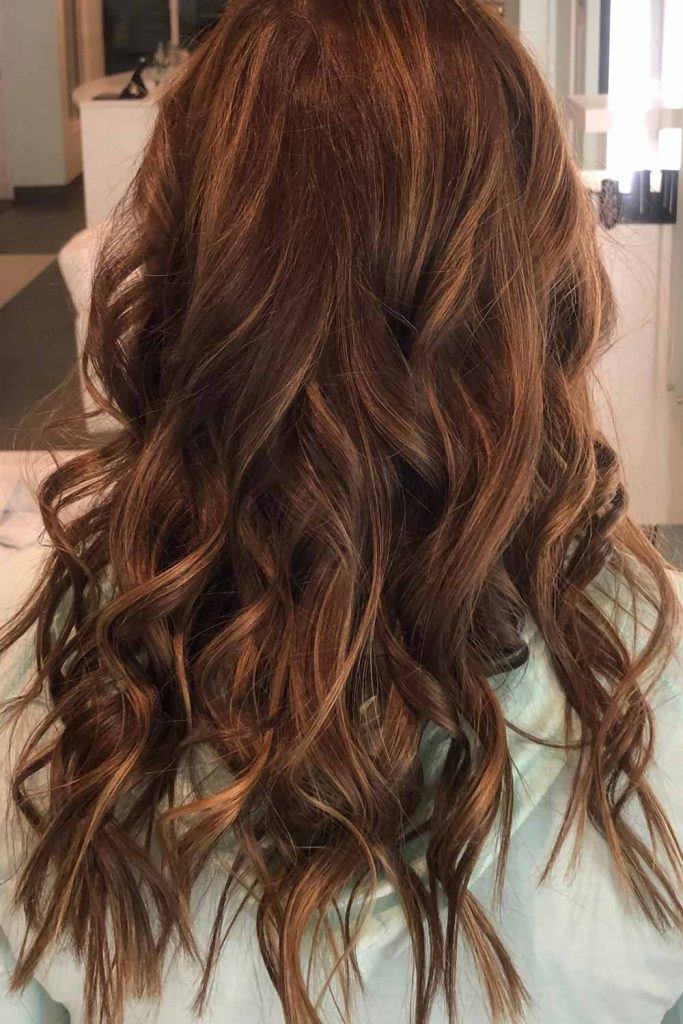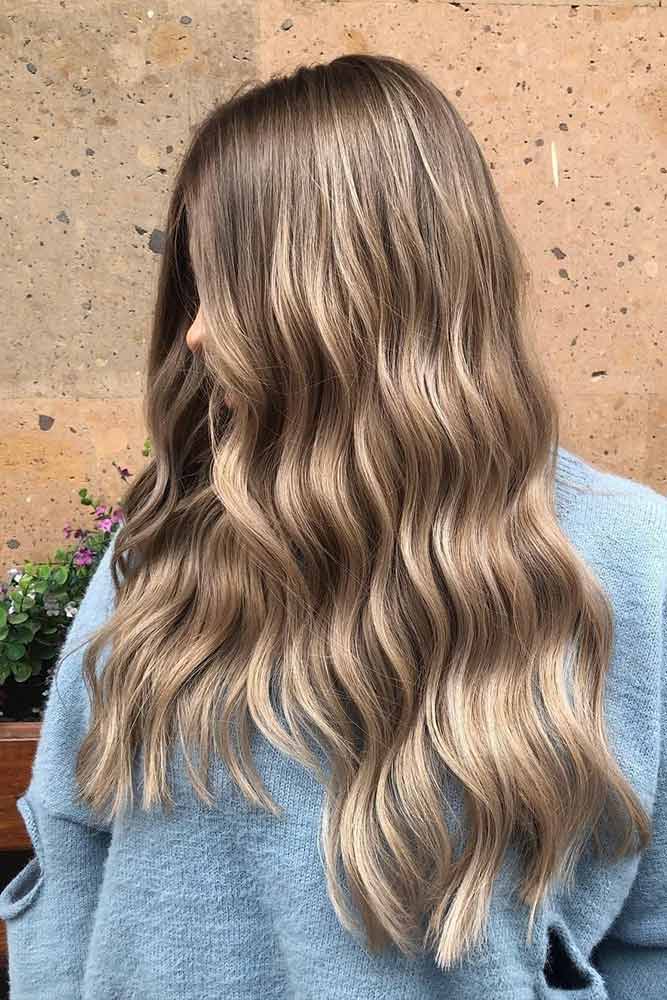 Credit photo: instagram.com/hair_by_aram
We weren't lying when we told you that balayage could be multi-faceted. This time, it has a nicely blended mix of colors that also stand out at some point. As a matter of fact, this idea is a perfect middle ground between balayage and highlights, as the strands are accentuated and precise while the blend is smooth. By the way, how do you like this new take at the good old brown-to-blonde transition? Soft beige and ashy hues are a thing today!
Celebrities with Sunkissed Balayage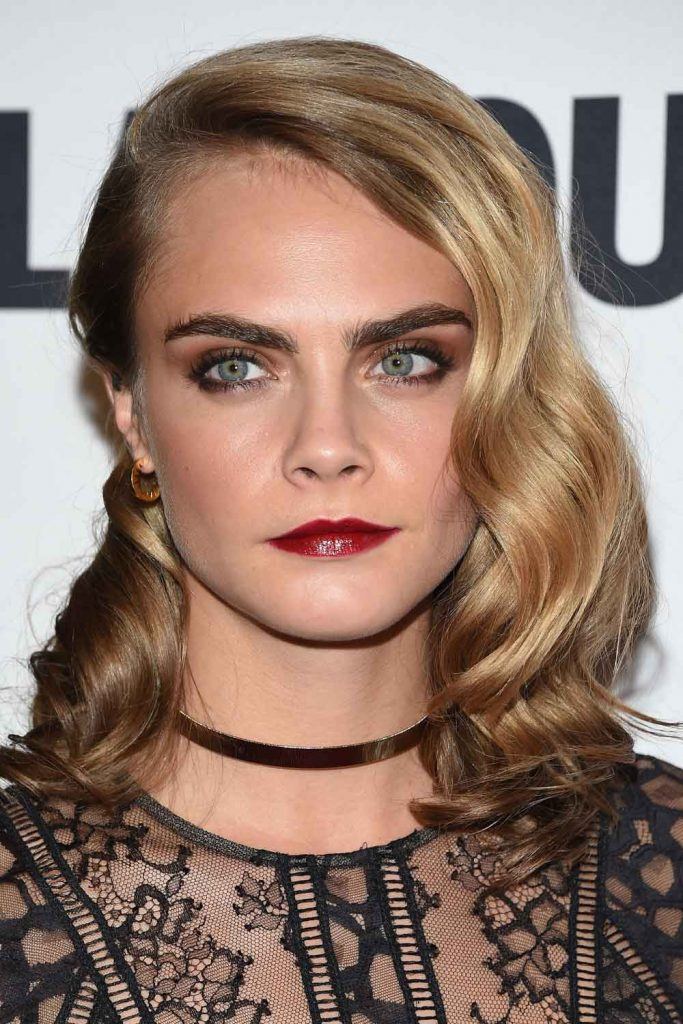 Credit photo: DFree/Shutterstock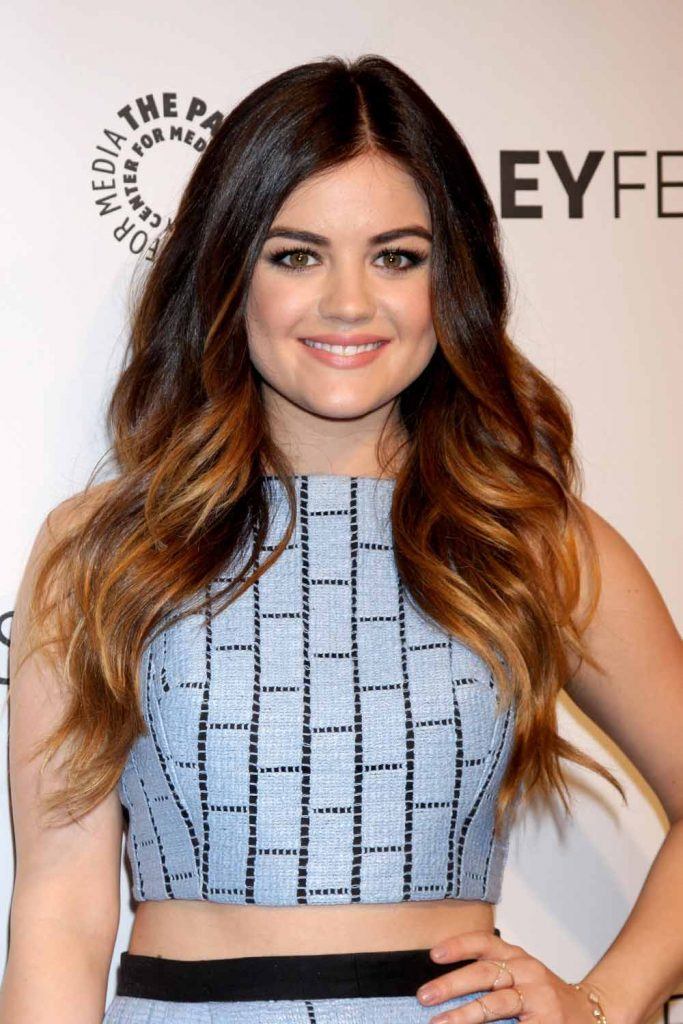 Credit photo: Kathy Hutchins/Shutterstock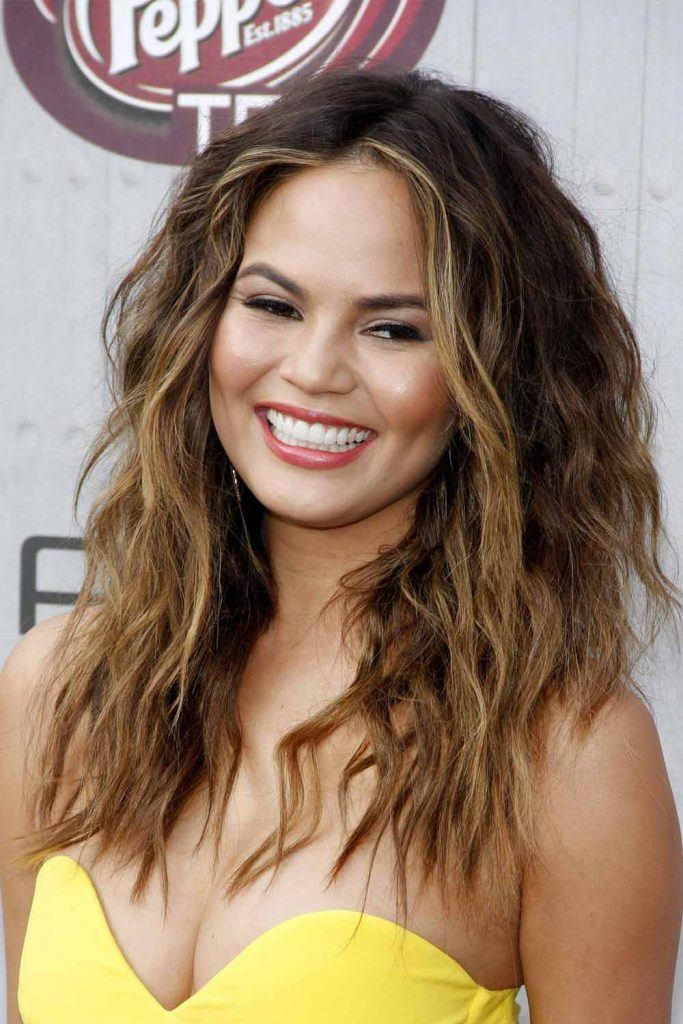 Credit photo: Tinseltown/Shutterstock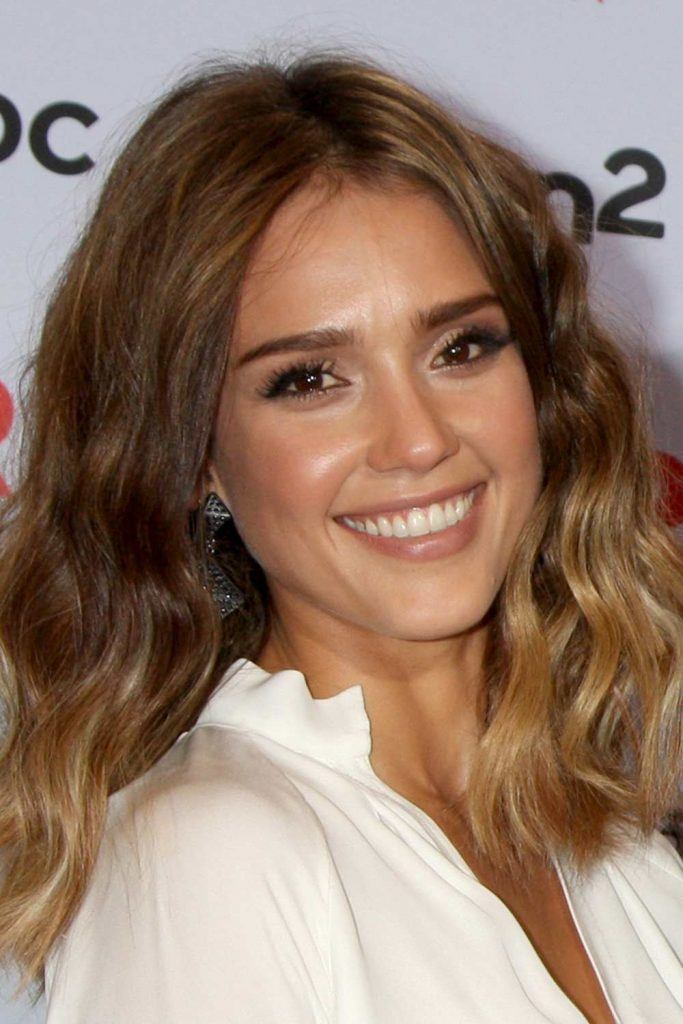 Credit photo: Kathy Hutchins/Shutterstock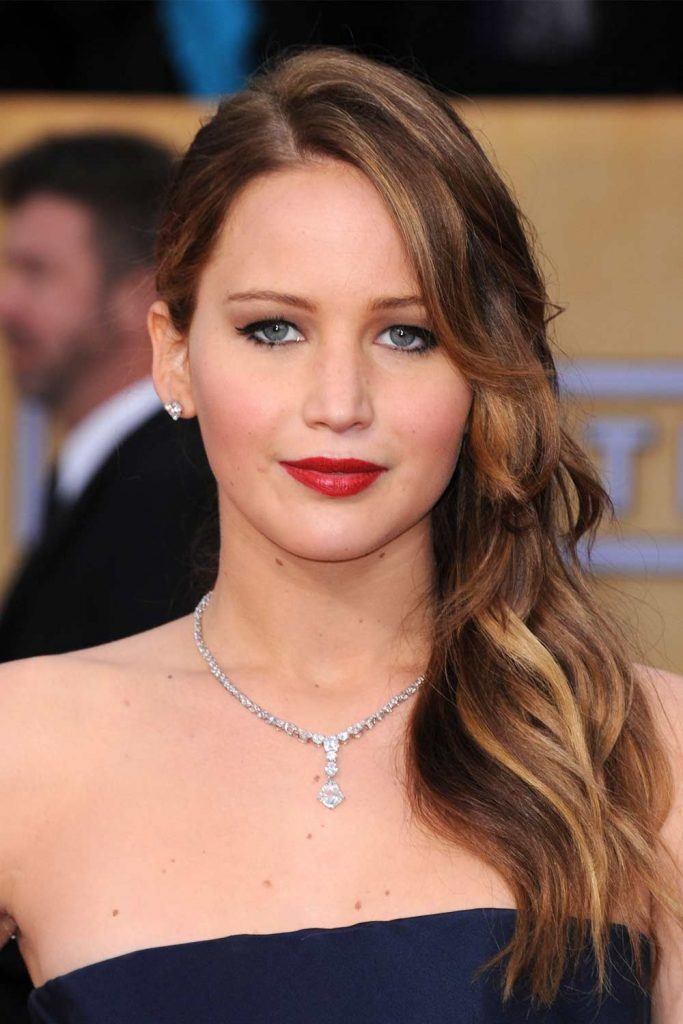 Credit photo: DFree/Shutterstock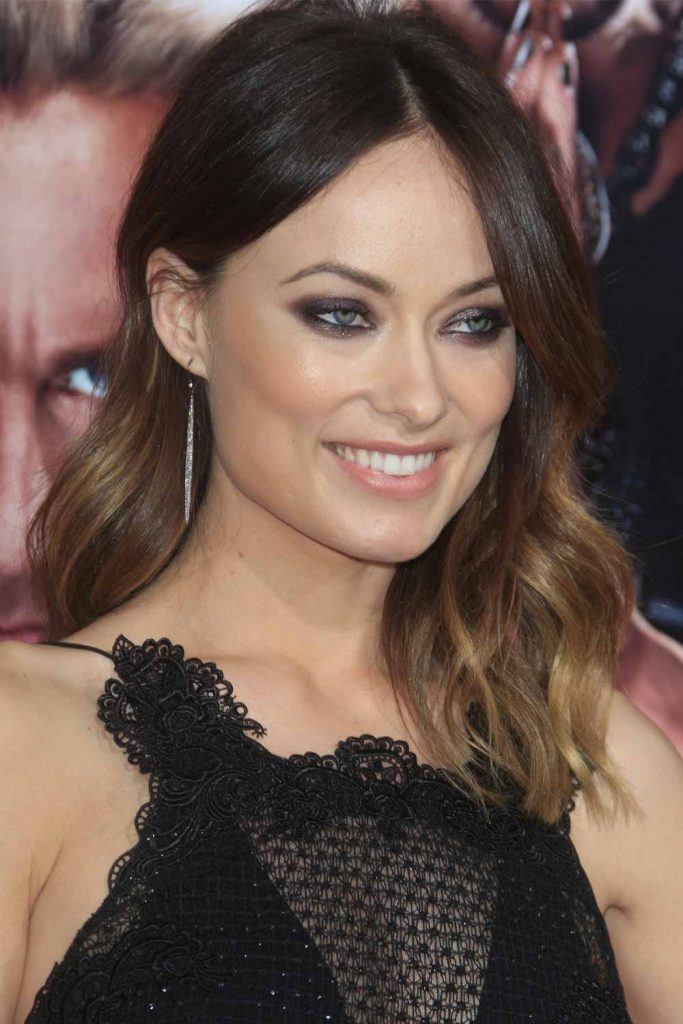 Credit photo: Kathy Hutchins/Shutterstock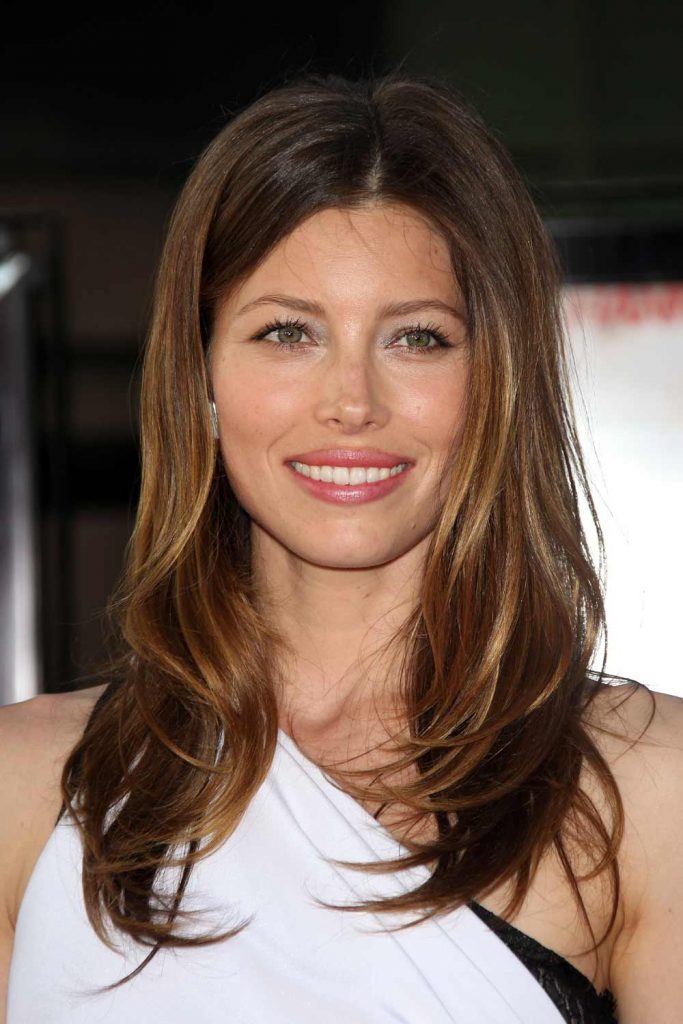 Credit photo: DFree/Shutterstock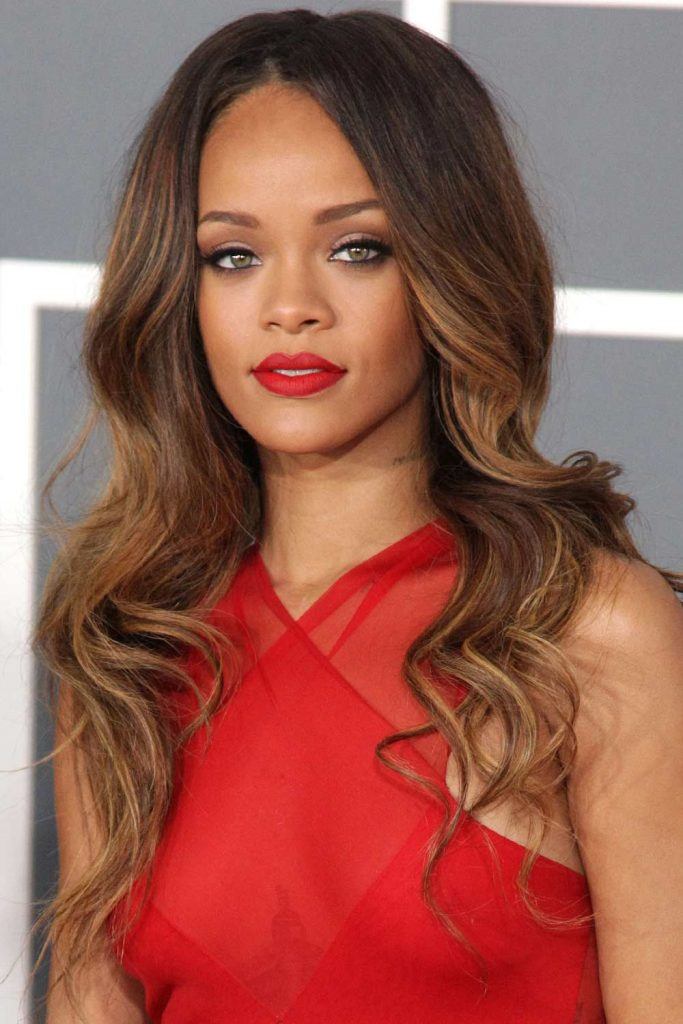 Credit photo: DFree/Shutterstock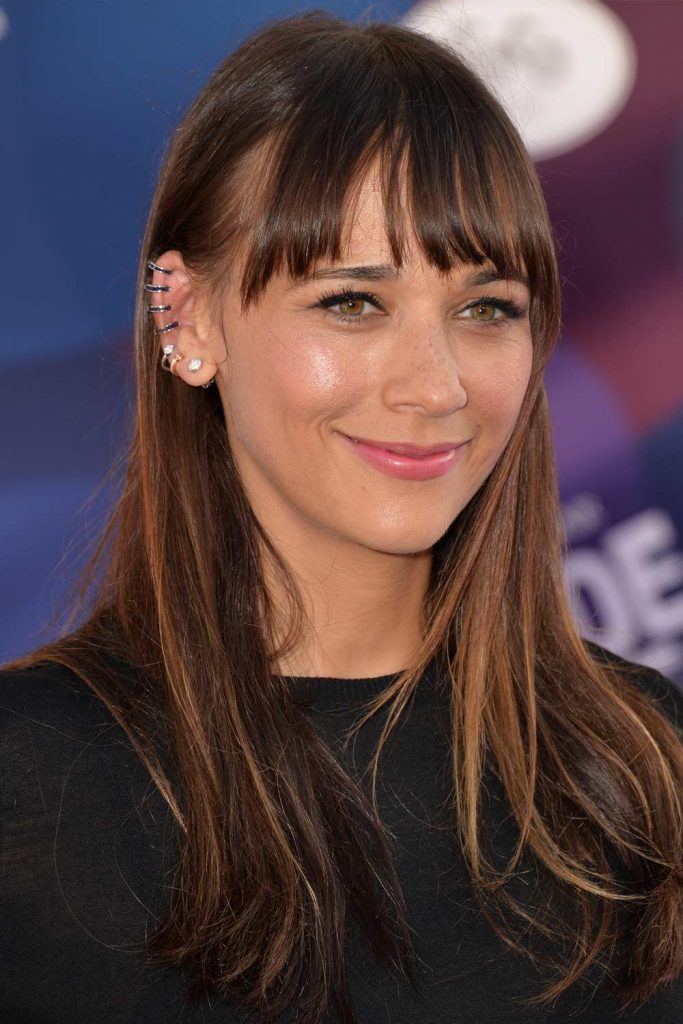 Credit photo: Jaguar PS/Shutterstock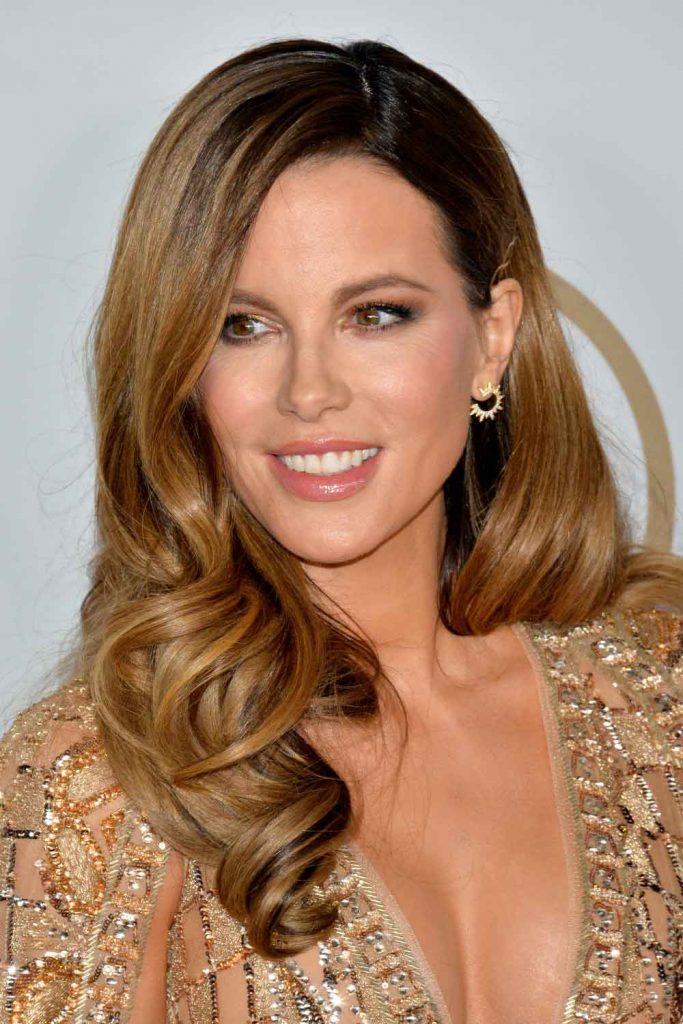 Credit photo: Featureflash Photo Agency/Shutterstock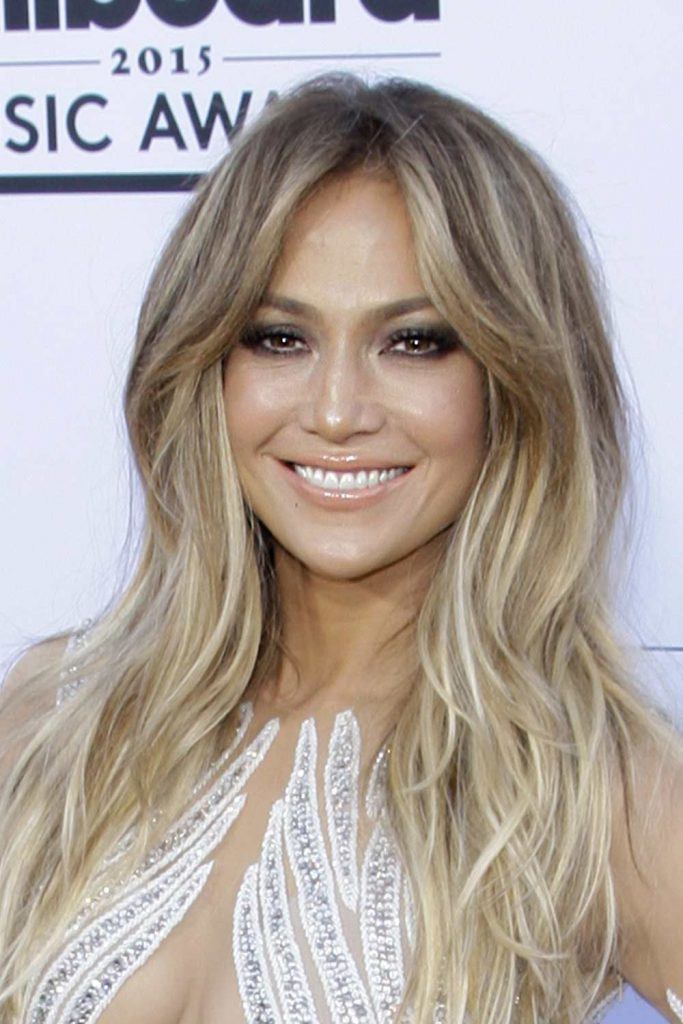 Credit photo: Kathy Hutchins/Shutterstock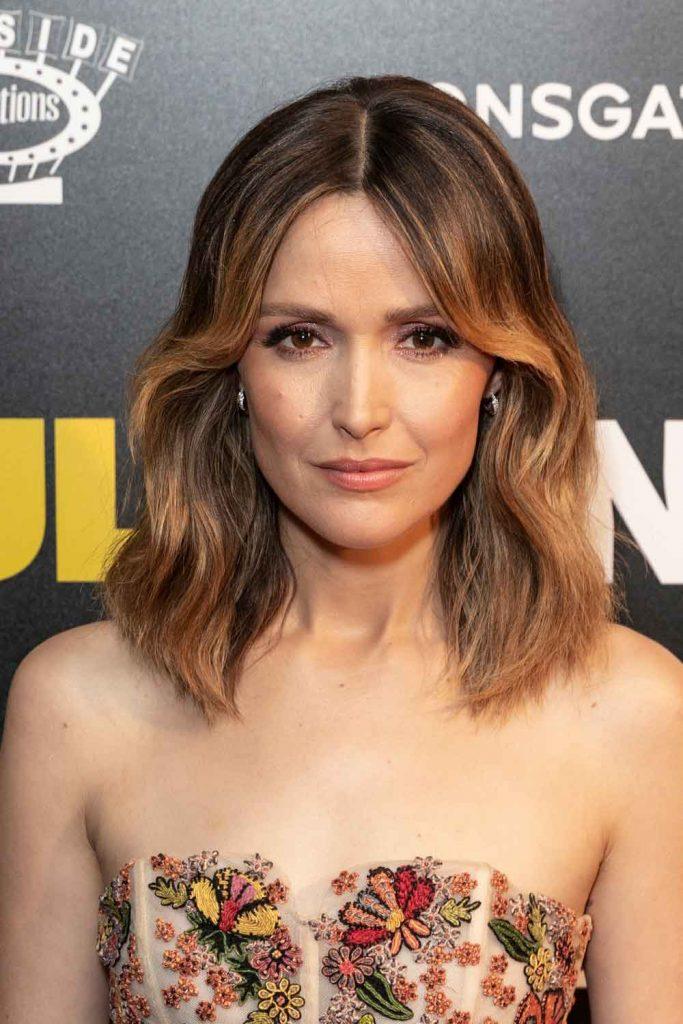 Credit photo: lev radin/Shutterstock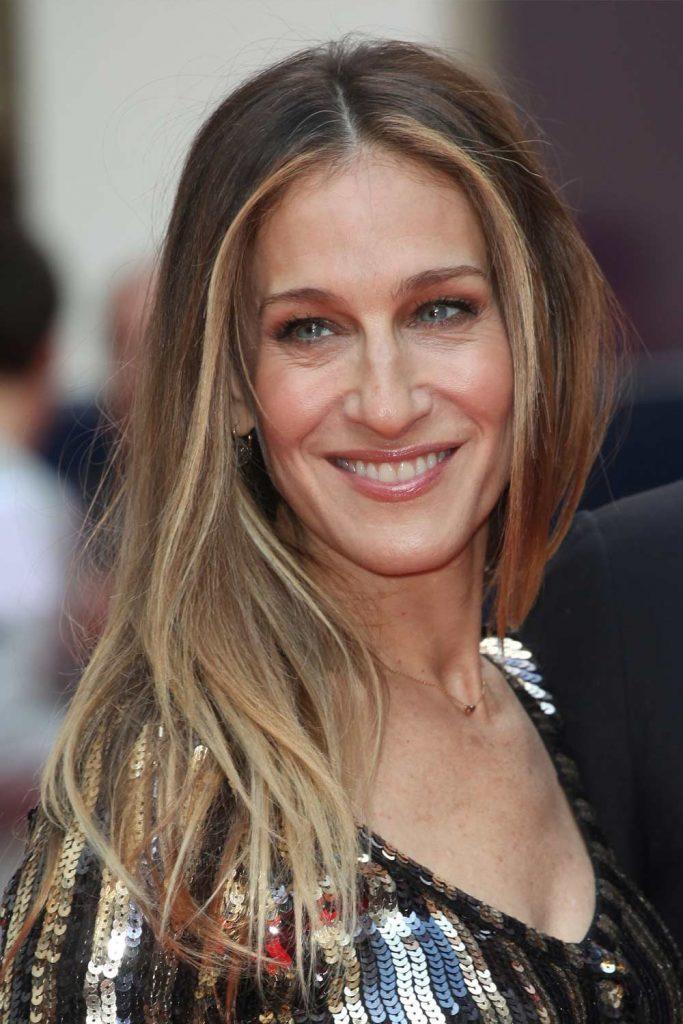 Credit photo: Featureflash Photo Agency/Shutterstock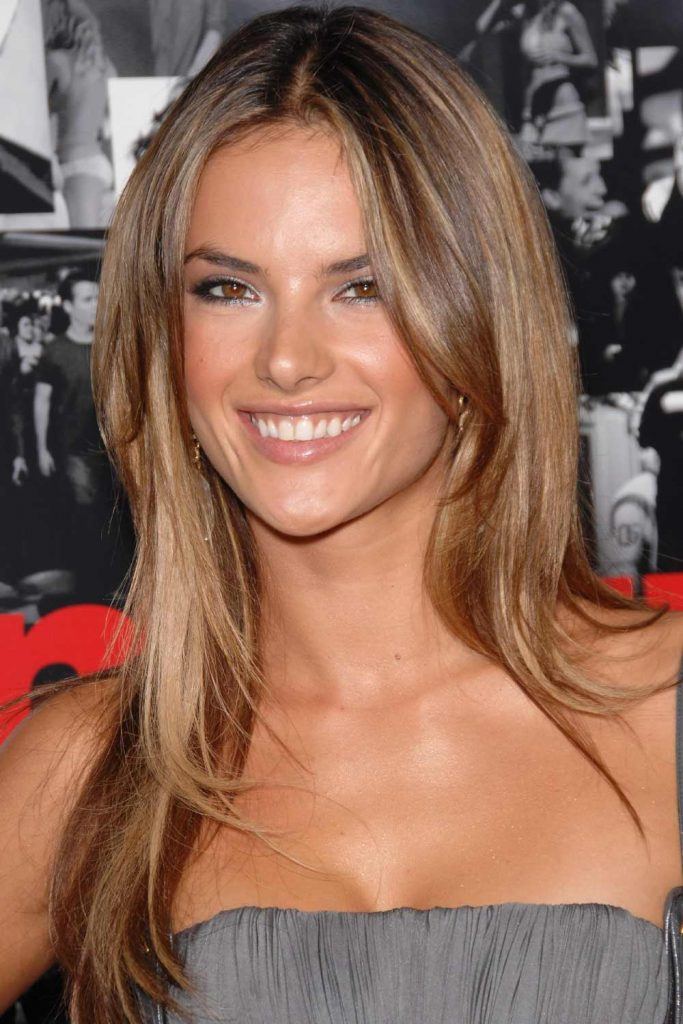 Credit photo: Featureflash Photo Agency/Shutterstock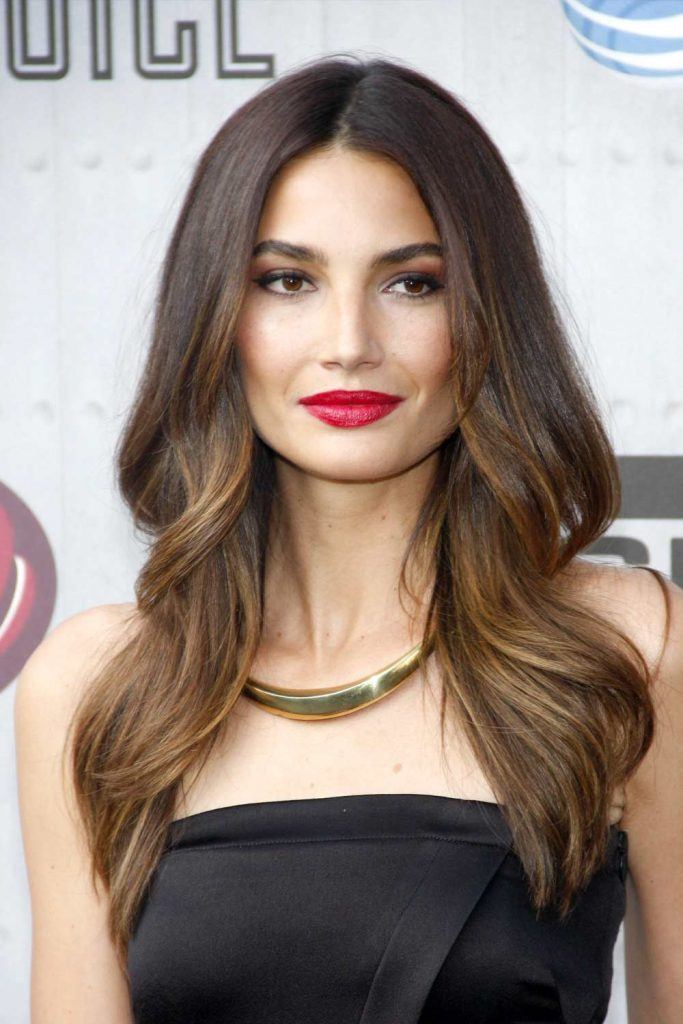 Credit photo: Tinseltown/Shutterstock
Have you found the perfect balayage look for you? We hope we have given you plenty of inspiration with our gallery of sassy and sexy looks for balayage hair. Whether your length, hairstyle or texture, balayage can add new life to your hair!
FAQ: Balayage
What is difference between Balayage and ombre?
Ombre differs from balayage in the direction of the hair color placement. The placement in ombre is gradual and horizontal, while balayage requires sweeping the color vertically. Generally speaking, ombre refers to a style, whereas balayage implies a technique. Yet, they both are not very difficult to achieve, as there are no strict requirements for color placement.
What is a Balayage for hair?
Balayage is a technique of hair highlighting without the use of foils. The color is hand painted straight onto the locks, which allows the color to blend better and look natural, thus creating an effect of the strands kissed by the sun.
Is Balayage bad for your hair?
Not at all. When done correctly, balayage is absolutely not bad for your hair. As it does not involve the use of ammonia and foils, it may cause even less harm than other techniques.