Strawberry blond stands among the most eye-catching hair colors. Even though it is not the brightest one, people can't take their eyes off its natural softness and variety of hues when the light shines on it. Why is it so special? Well, it's pretty unique as it is actually a mixture of two colors - red and blonde. This trendy color plays the lightest role in the red palette, so no wonder so many fashionistas literally fall in love with it:
This color has lots of variations;
It looks wonderful even on dark hair;
It volumes up your hair, no matter how thin it is.
Reasons Why You Should Set Your Mood For Strawberry Blonde
Is Strawberry Blonde Red Or Blonde? What Does Strawberry Blonde Hair Look Like?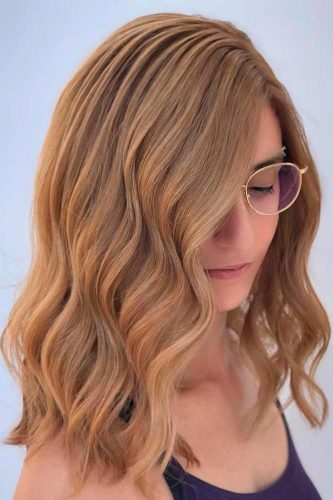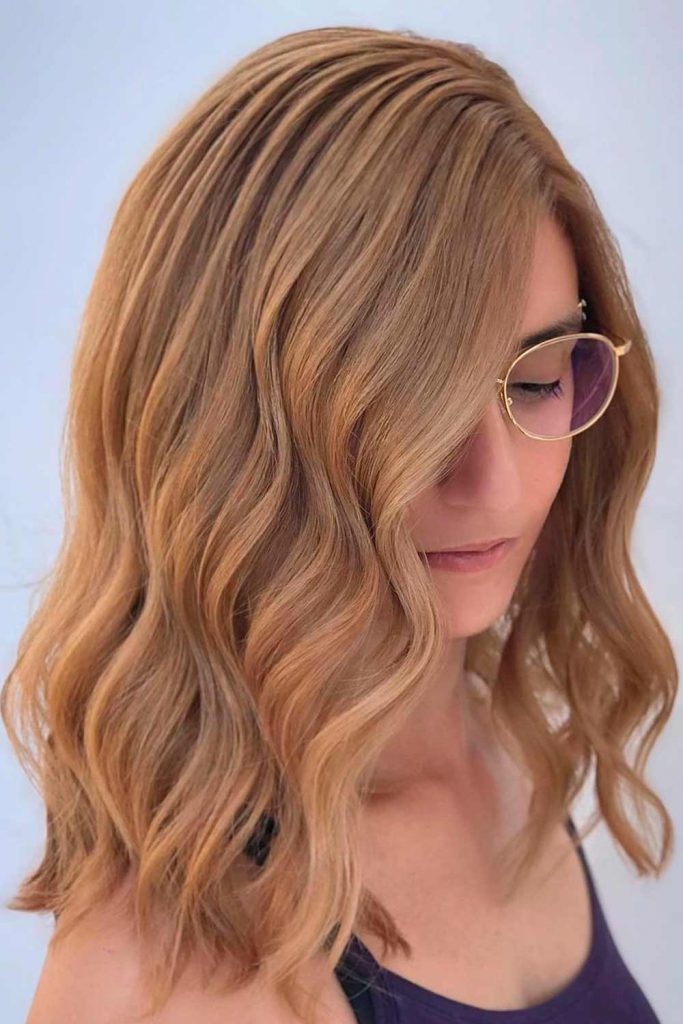 Credit photo: instagram.com/jeanclaudeelmoughayar
When you hear about that type of hair that is both strawberry and blonde, it is natural to feel lost for a while as to which shade such hair color resembles most. Well, the truth is that few are born with such a hue in the locks. It is neither red nor blonde, it is something in-between, and that is what makes it so special. Some professionals even claim that strawberry is the lightest tone of red, and we are not going to argue with that.
Is Strawberry Blonde Warm Or Cool?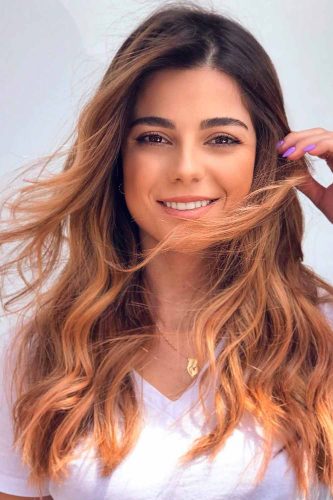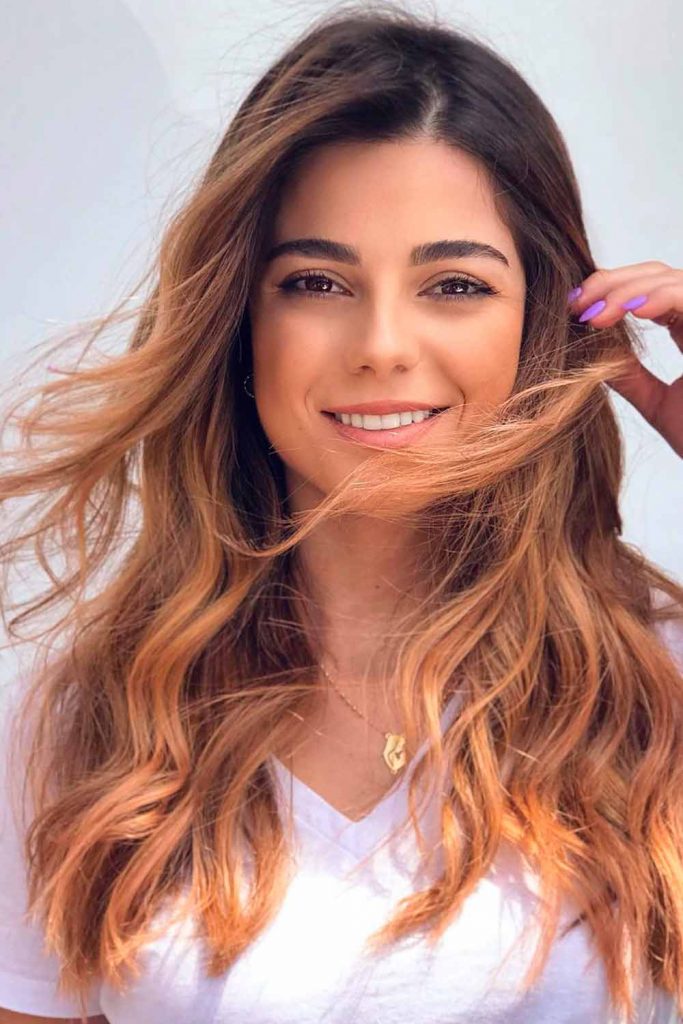 Credit photo: instagram.com/jeanclaudeelmoughayar
You do not need to be an expert to figure out that the tone is a warm one, along with such warm shades as golden, copper, and light brown hues.
Should I Dye My Hair Strawberry Blonde?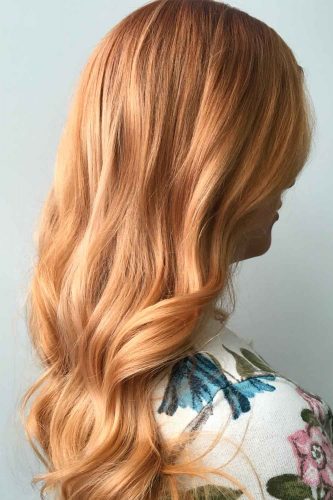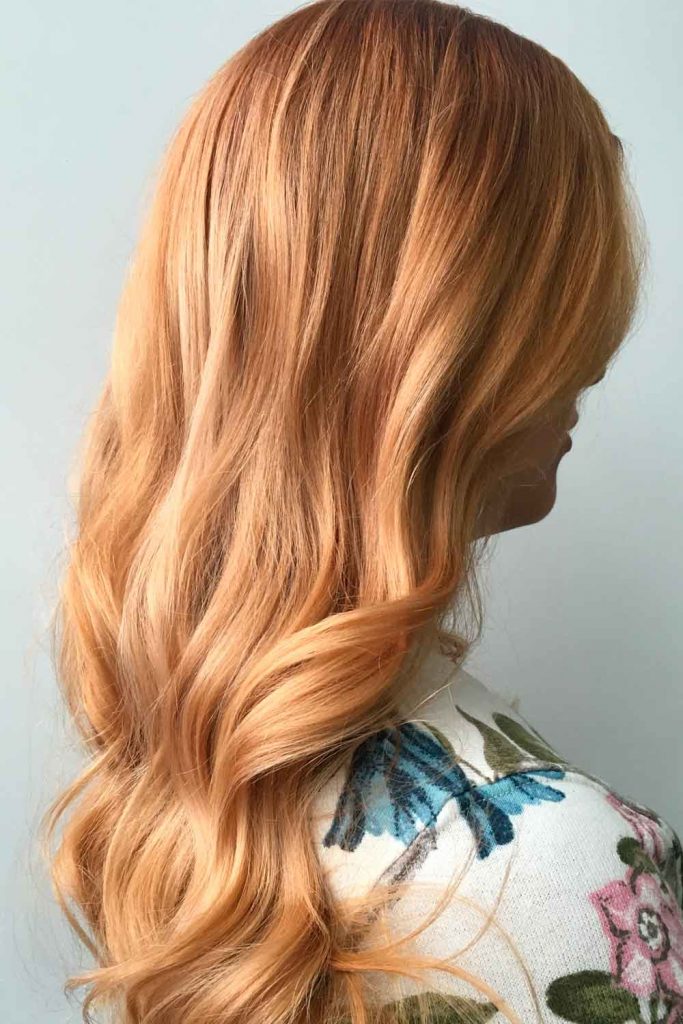 Credit photo: Shutterstock
It is hard to say if you should or shouldn't dye your hair strawberry since it is a matter of preferences and style. What we can tell you for sure, is that you need to consider the hair color that you are going to apply blonde with a tint of strawberry to it over. The fact is that the darker is the hair you wish to turn into a strawberry, the darker should the final tone be. You can lighten it up gradually, but going too light too fast will certainly damage your hair.
Does Strawberry Blonde Look Good?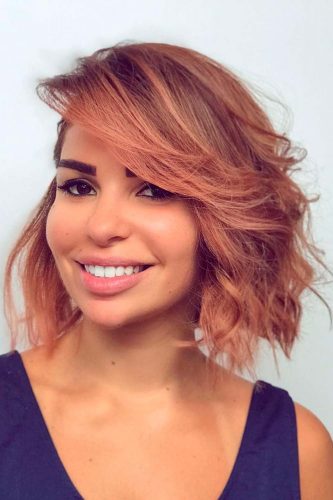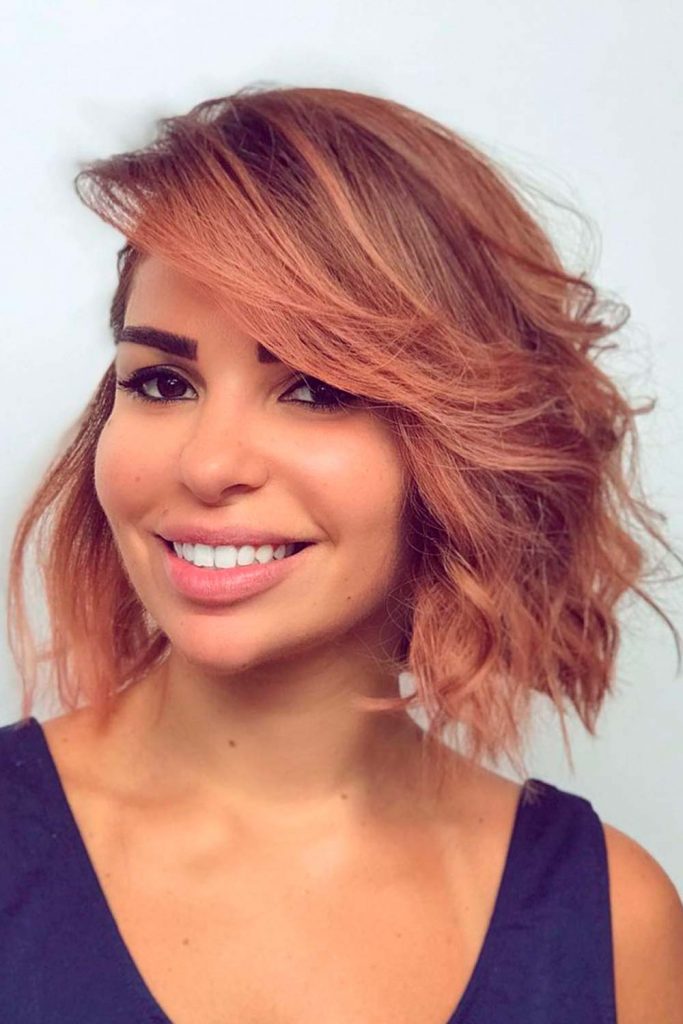 Credit photo: instagram.com/jeanclaudeelmoughayar
No matter how popular a color may be, the chances are that it is not going to fit everyone equally. Before you choose to opt for a blonde with a touch of strawberry to it, you need to know which complexion is yours. The research proves that ladies with pale and fair complexions and freckles are the ones who can sport the color best.
Is Strawberry Blonde High Maintenance?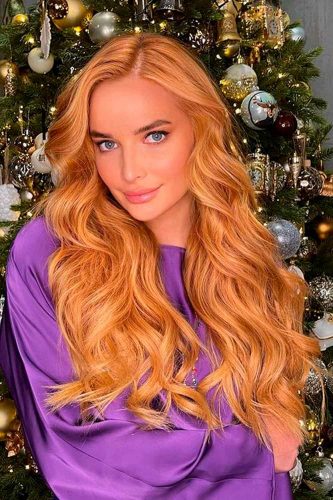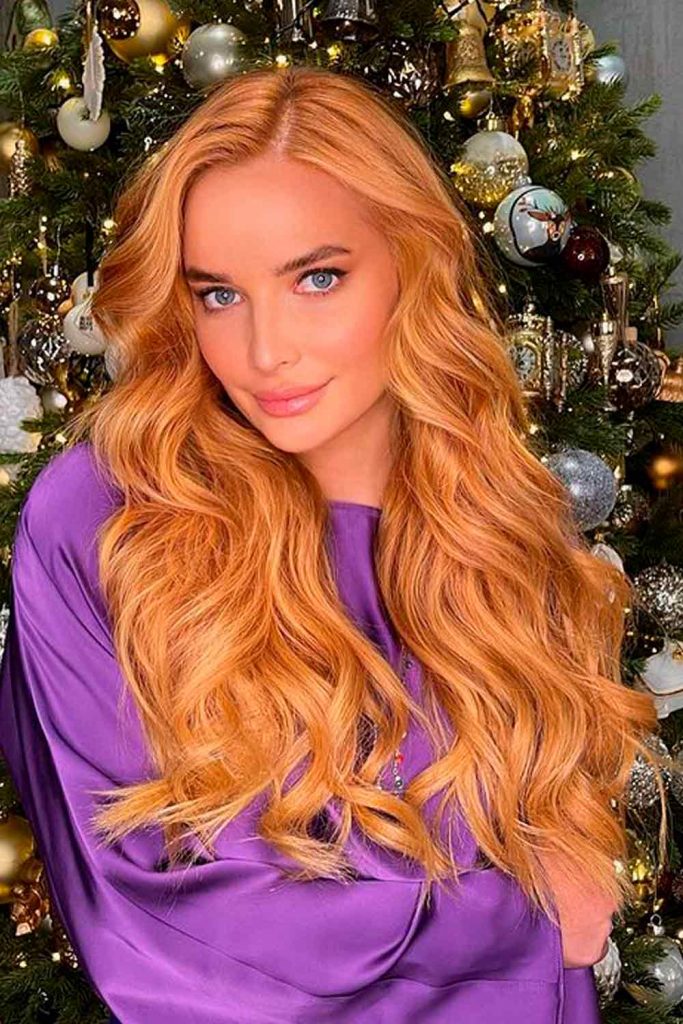 Credit photo: instagram.com/sheffpavelstylist
When you are about to try out some trendy hue, you certainly consider how much time and effort it is going to take you to look after it. Well, in the case with the strawberry-blonde mix, there is nothing to worry about. You can maintain your hair the usual. No regular touchups are required so that the color is not only stylish but also practical.
Celebrity Strawberry Blonde Hair Looks
Blake Lively's Golden Blonde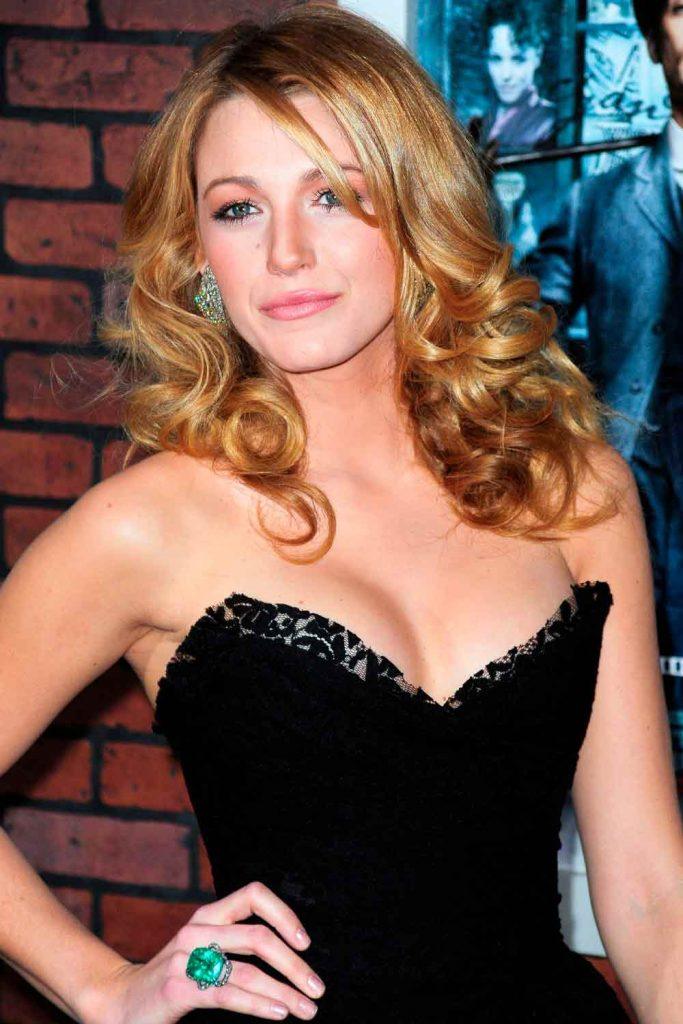 Credit photo: Everett Collection/Shutterstock
As it turns out, Blake Lively is not that fond of being blonde after she has given that golden strawberry color a try, don't you think? We can't say that we blame her since the tone is certainly breathtaking!
Soft Blonde Hair Color By Rachel McAdams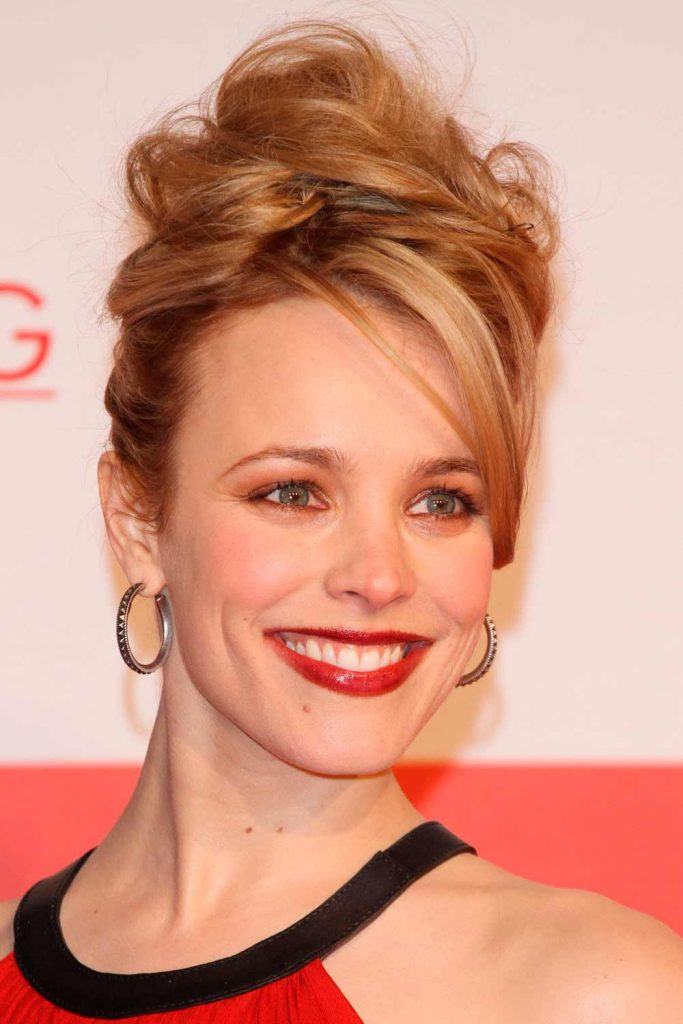 Credit photo: vipflash/Shutterstock
The beauty of strawberry blonde hues lies in their incredible versatility. You can choose almost anything from too dark to too light without spoiling the color, and Rachel McAdams proves it with her gorgeous soft hair.
Long Blonde Hair with Layers From Isla Fisher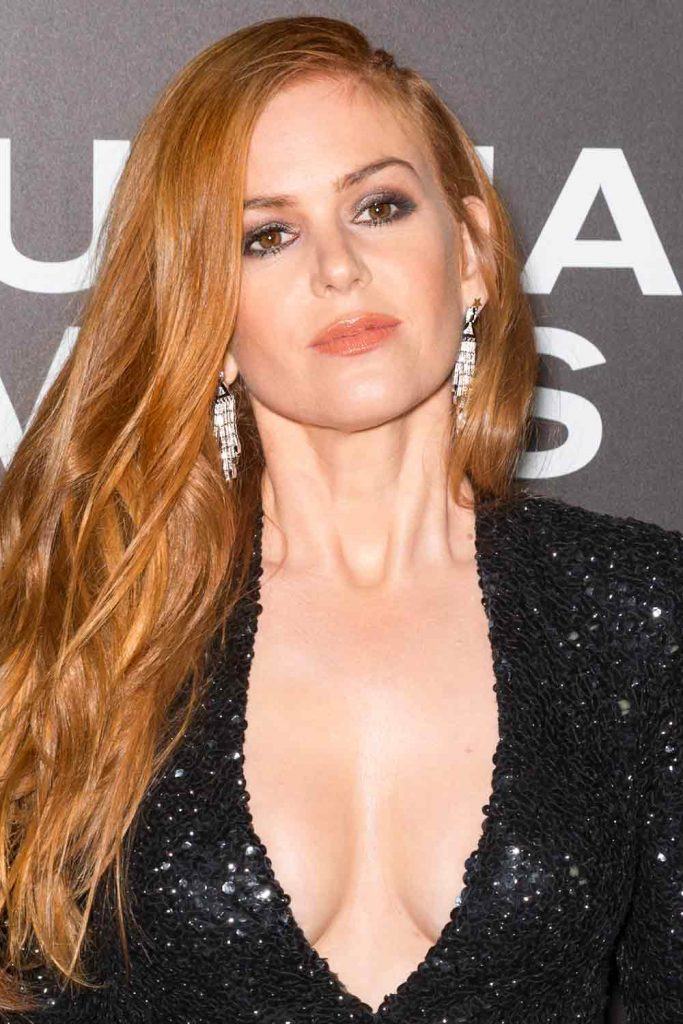 Credit photo: Ovidiu Hrubaru/Shutterstock
You need to be aware of the fact that the same hue can look different depending upon the length it is applied to. Thus, longer hair with waves that Isla Fisher sports add that insanely fabulous transition to the deep strawberry hue, and we can't but love it.
Emma Stone's Medium Blonde Hair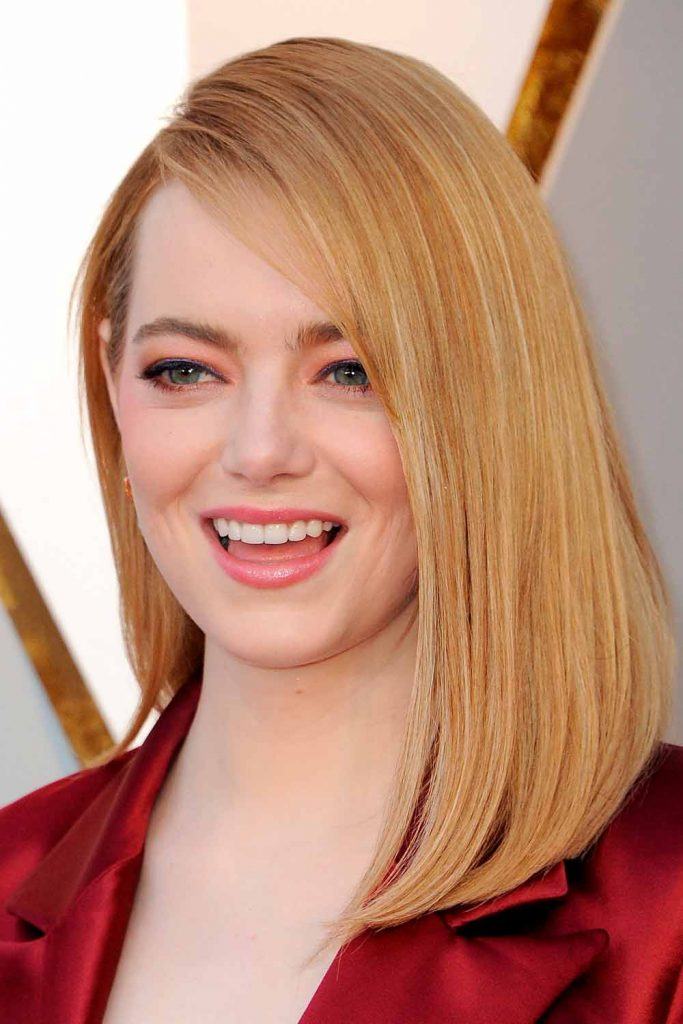 Credit photo: Tinseltown/Shutterstock
Emma Stone decided to look a bit different than anyone else, and the blonde highlights are the weapon she used. We can only applaud her stylish for the creation of such warm perfection!
Reddish Blonde Waves By Jessica Chastain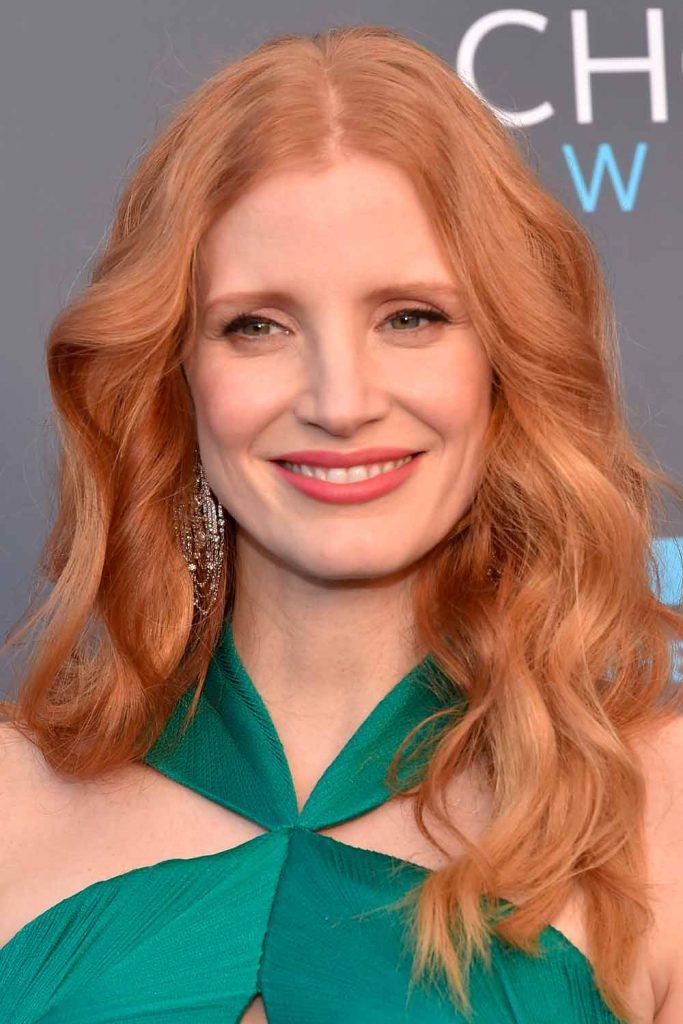 Credit photo: DFree/Shutterstock
Jessica Chastain is the natural-born redhead, and there is no use denying it. However, she likes to step away from the roots from time to time and experiment with colors that are close to her natural shade. These days the actress wears reddish strawberry, and we must say that it complements here well!
Cameron Diaz's Natural Strawberry Blonde Hair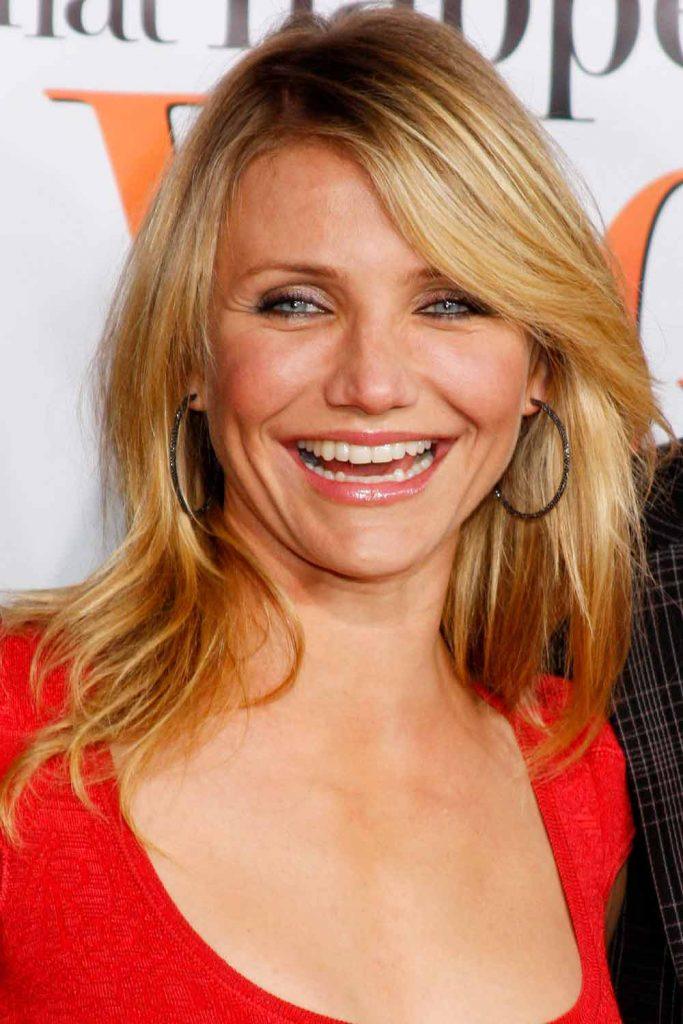 Credit photo: Tinseltown/Shutterstock
We know that Cameron Diaz is devoted and recognized Hollywood blonde, but she loves the recent strawberry trends as it seems. Without stepping away from her signature look, she chose to upgrade it. We think that the upgrade was successful. What do you think?
Short Hair from Cate Blanchett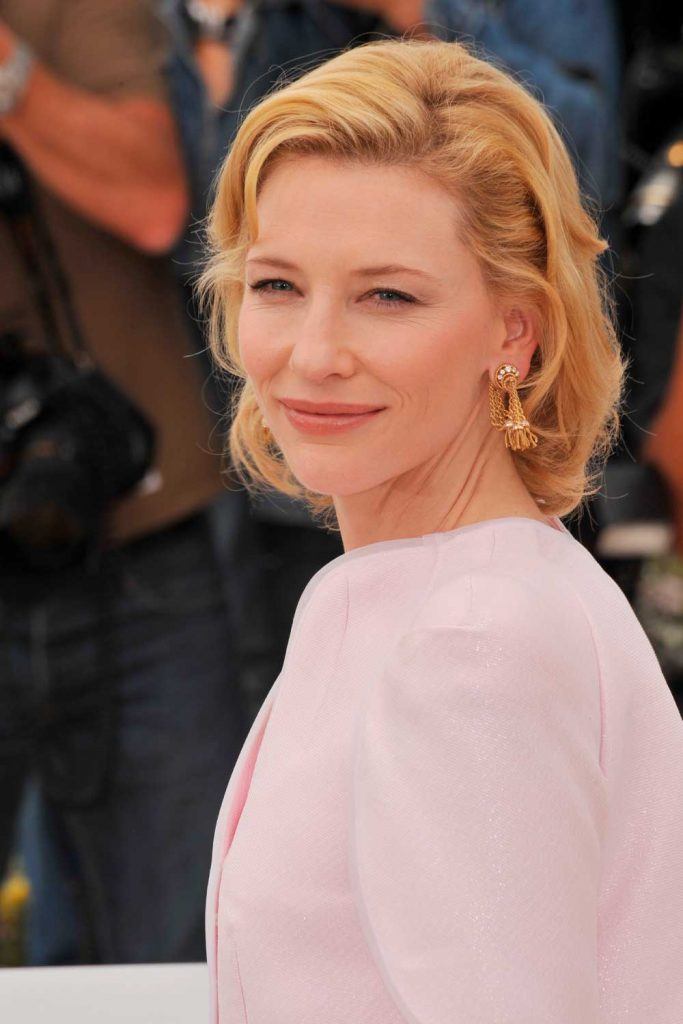 Credit photo: Jaguar PS/Shutterstock
We know Cate Blanchett as the actress porcelain doll complexion. Those who do not know, it is very hard not to look washed out with a skin tone like that. However, Cate knows that warm undertones in her locks are her primary weapon, and she never stops using it!
Strawberry Blonde Has A Shade For Every Girl
It's not a secret that every girl who wants to change her hair color to one of the shades of natural red hair can come across a real strawberry blonde vs ginger color fight. Some people may argue, but the strawberry blonde color is the winner due to its versatility. Doesn't matter what skin tone and natural hair color you have, you can provide yourself with a nice fresh hairstyle. And one of the main strawberry blonde hair facts you should remember - it will suit any girl. The best thing is that this color has so many shades, let's find them out and go on experimenting!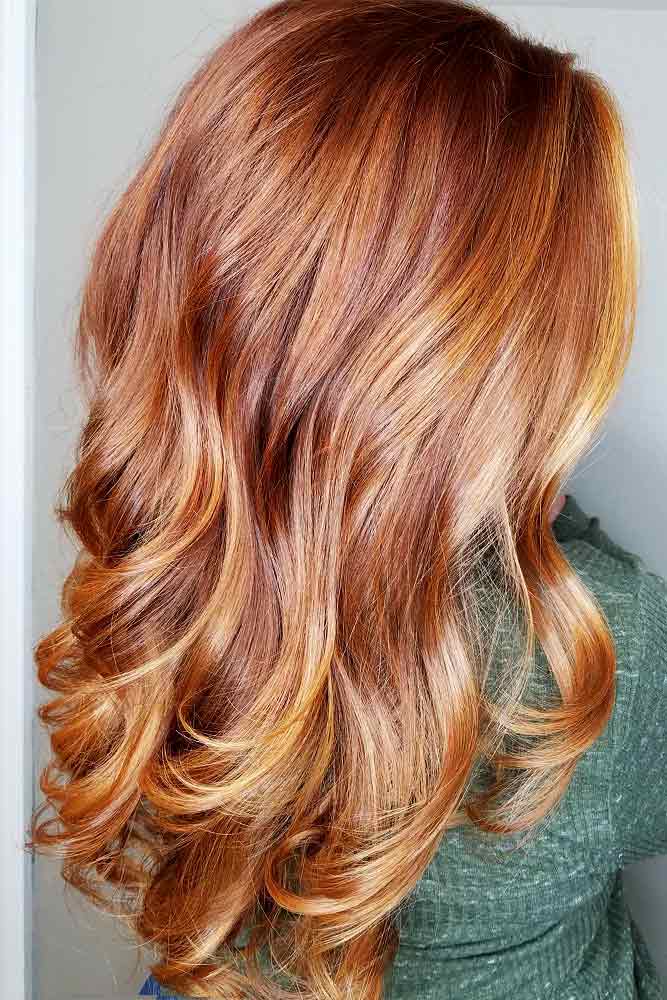 Credit photo: instagram.com/camouflageandbalayage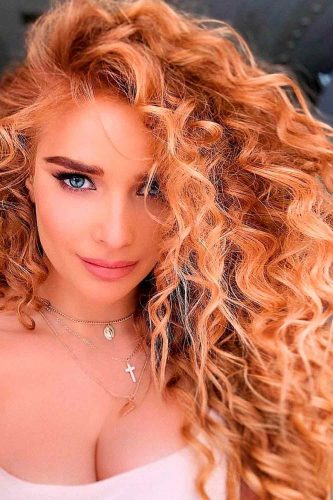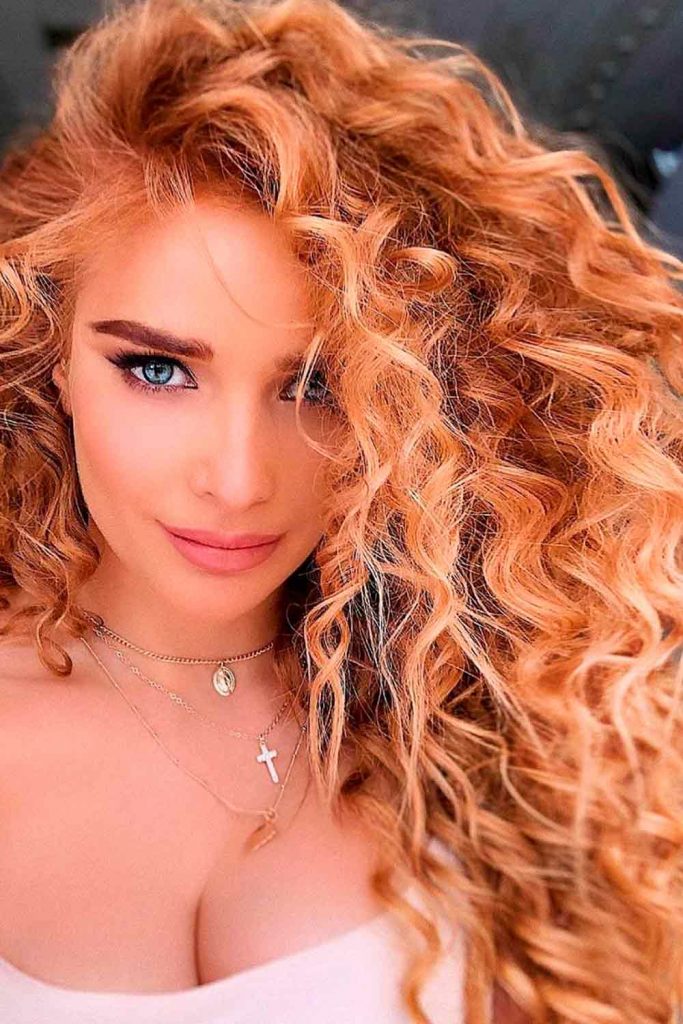 Credit photo: instagram.com/sheffpavelstylist
You want to refresh your blonde hair and make it look more adorable? Or you are a girl with natural auburn hair that needs some total style changes? You are in the right place. Keep in mind that strawberry blonde hair is the lightest shade of red hair group, so it looks perfect on girls with pale skin. But don't panic if you are a brunette with olive or warm-toned skin, as now, thanks to advanced professionals, there is a great choice of dark strawberry blonde highlights for you.
Strawberry Shade For Those Who Are Bored With Ordinary Blonde
Strawberry blonde highlights on blonde hair it is the best duo ever. You can complete your brand new hairstyle with a pastel look of soft golden and pink hues melted together. And admit it, these elements always get on well with blonde shades.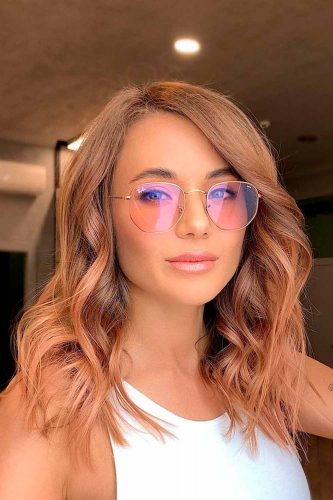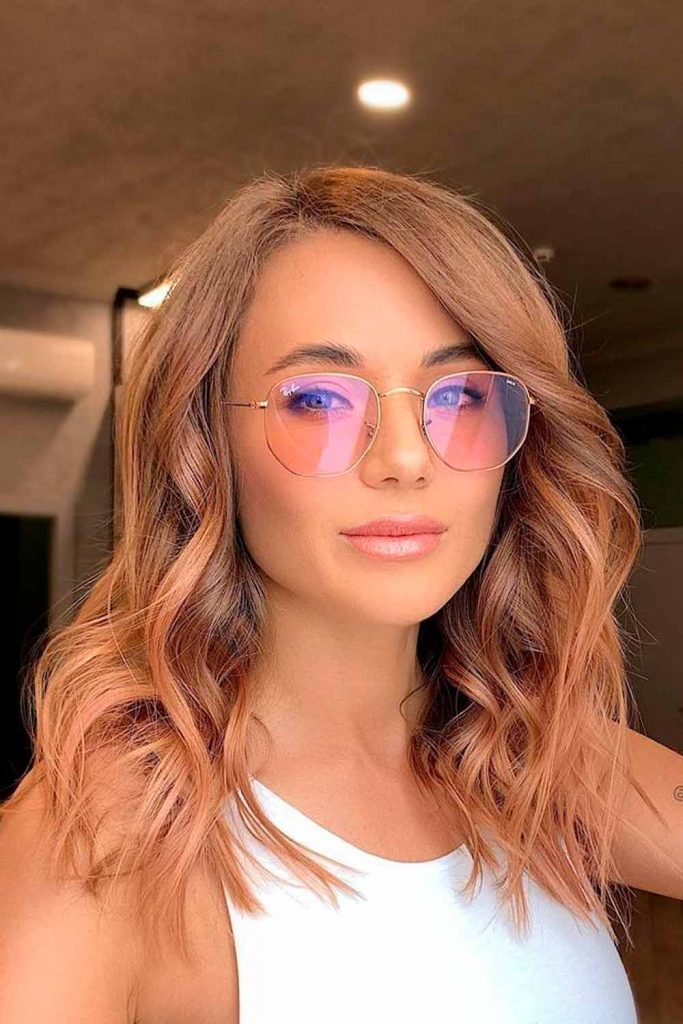 Credit photo: instagram.com/sheffpavelstylist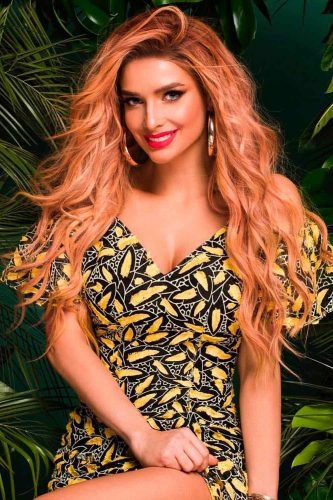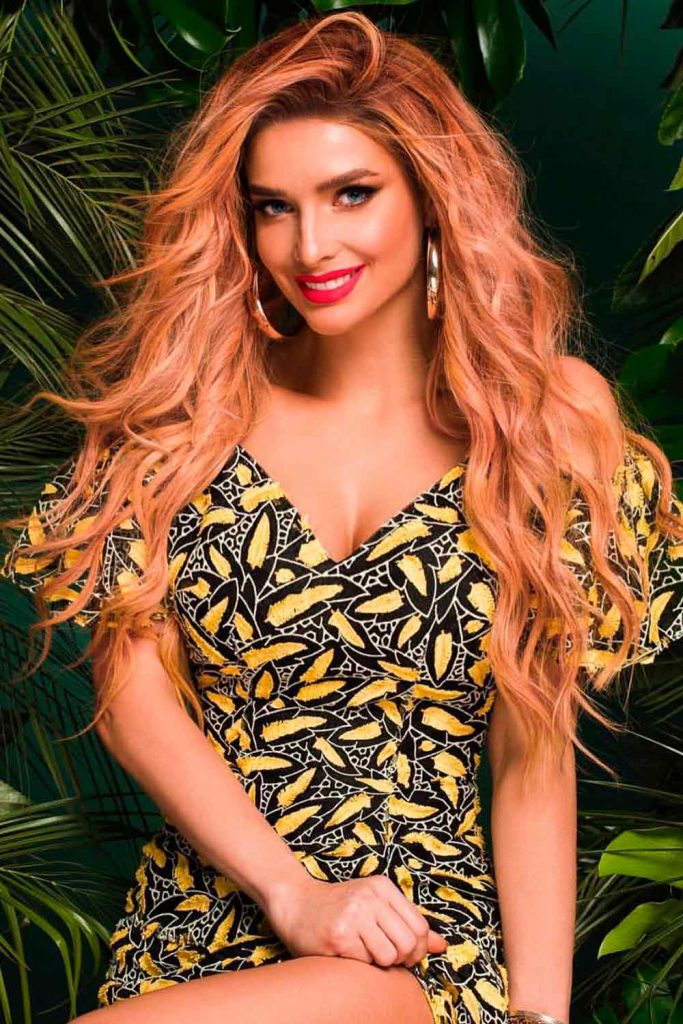 Credit photo: instagram.com/sheffpavelstylist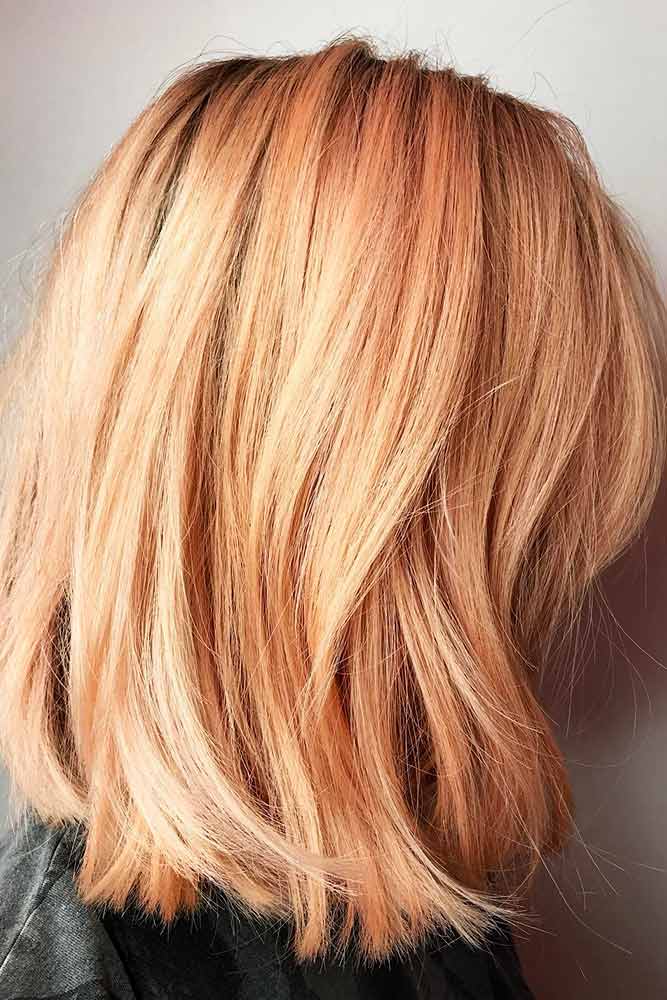 Credit photo: instagram.com/bleachlondon
Ombre has always been popular with us girls, so what about changing your style to strawberry blonde ombre? Forget about usual blonde color, this one is something new and breathtaking. You can create any look you want by playing with colors and transiting blonde colors to copper ones. Needless to say, the ombre bob is just gorgeous. The most pleasant thing: the chosen strawberry blonde ombre hair color will bring an extra-dimensional look to your hairstyle!
Strawberry Balayage For Blonde Hair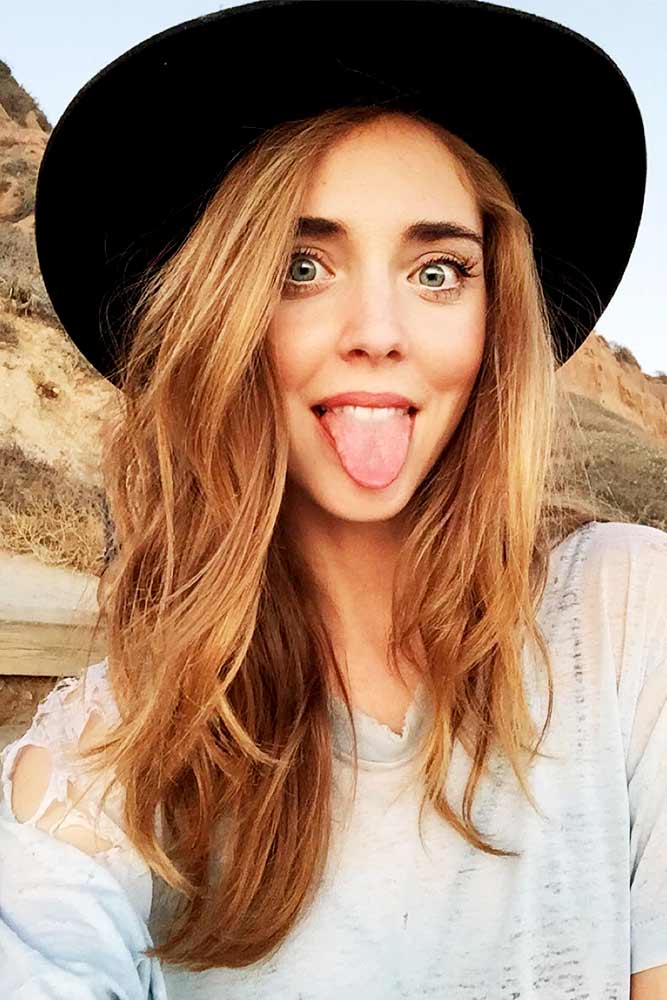 Credit photo: instagram.com/chiaraferragni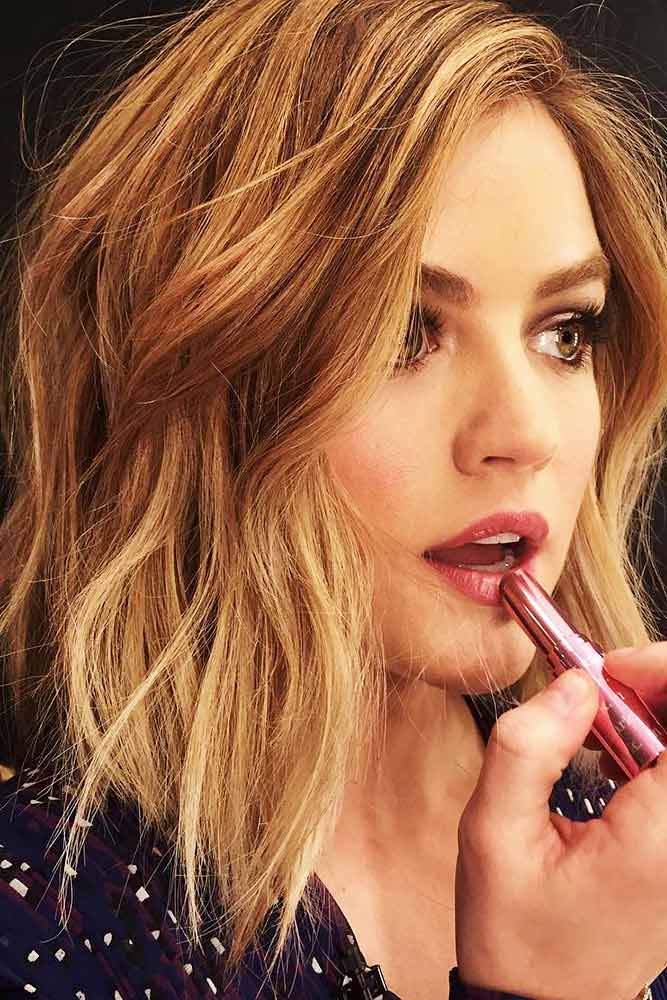 Credit photo: instagram.com/lucyhale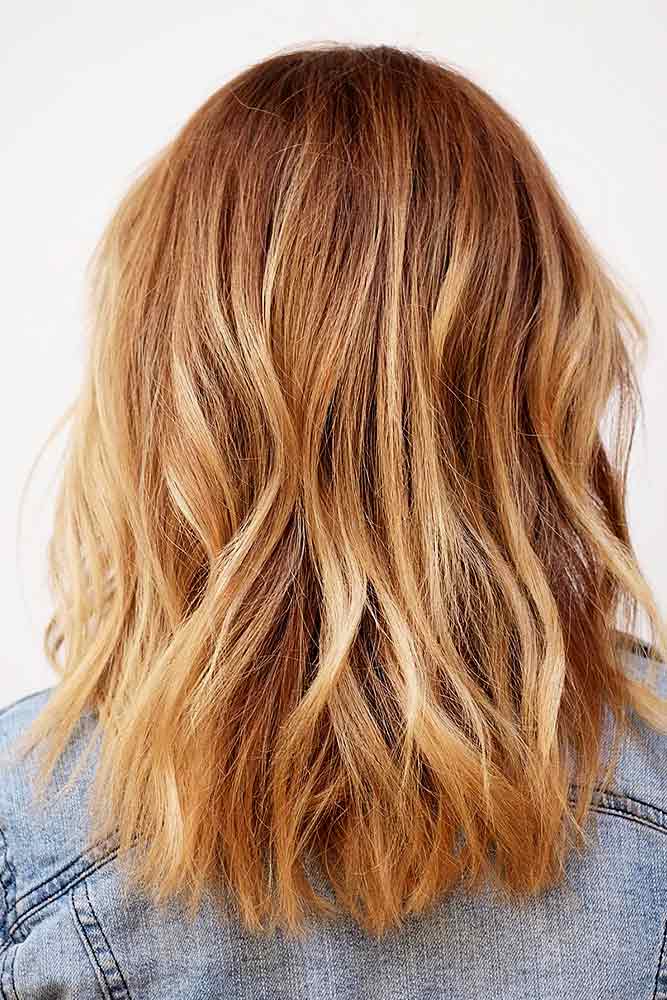 Credit photo: instagram.com/christinesilvermancolor
A lot of inspiration can be found in strawberry blonde balayage, too. This technique is very popular too, and you know why: it creates unbelievable dimension while keeping your hair look natural as if it was kissed by the sun. If you feel that it's to your taste, you won't be mistaken in choice.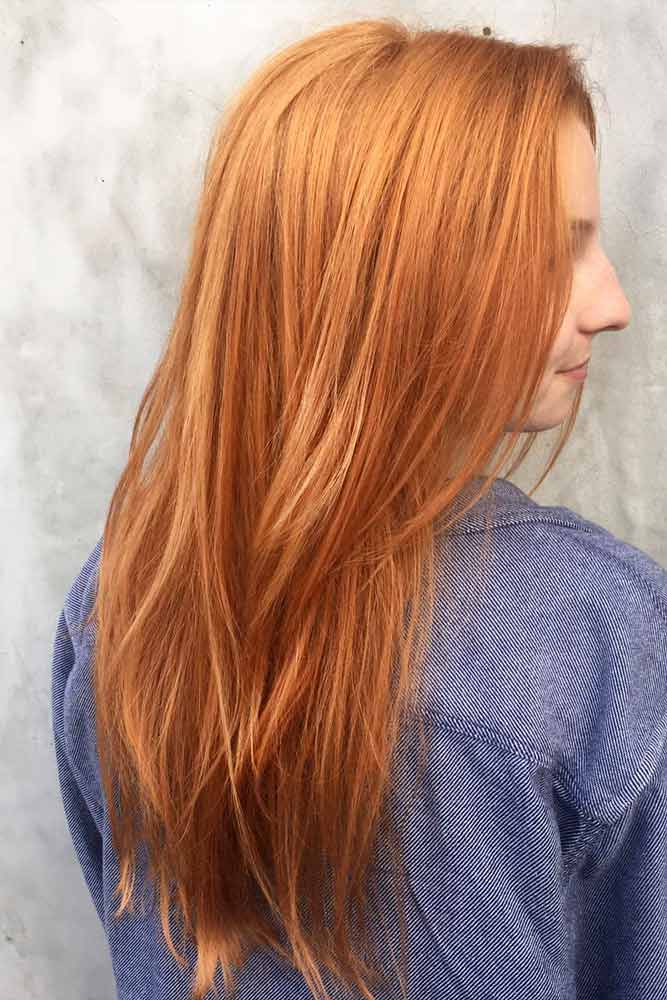 Credit photo: instagram.com/hairbytabitha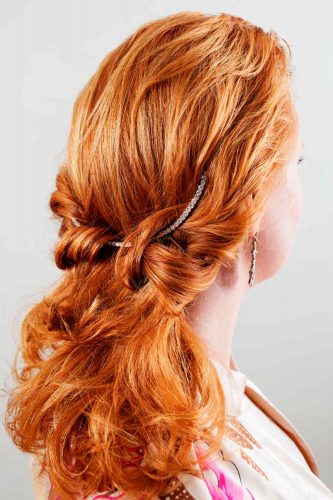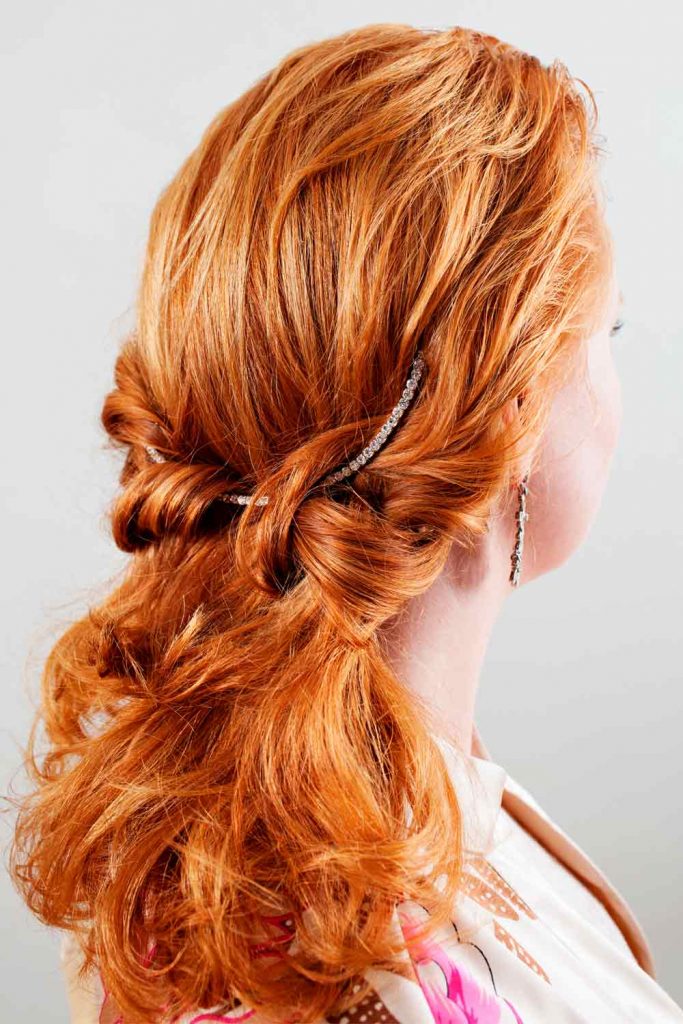 Credit photo: Shutterstock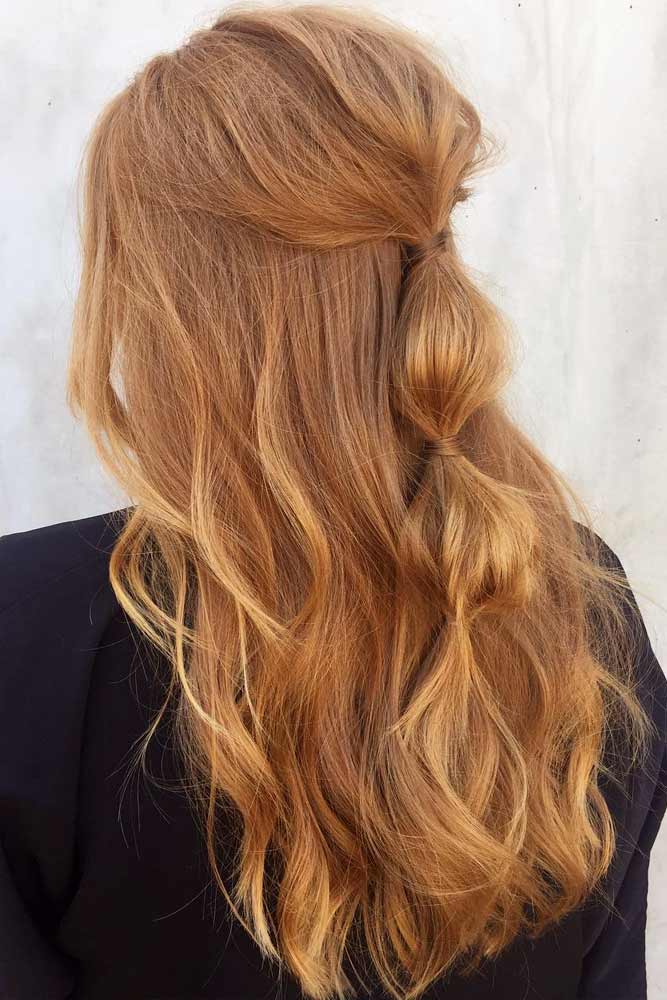 Credit photo: instagram.com/lindseyneavitt901
Any colors you would like to combine will look fantastic: from a ginger hair color to warm rose blonde shades. Let your imagination run wild, mix different colors and try them out on any hair length. A little advice: braided balayage can be a good idea for your casual look.
Dark Hair Is Not An Obstacle To Blonde
This part is all about dark hair. Please, don't feel confused, the word "blonde" doesn't mean there is no place for darker hues. There is nothing impossible about this color, remember? So as not to look bleak, you should try its darker versions, such as dark strawberry blonde hair color. You will never regret if you try strawberry blonde ombre on brown hair, and the magic of contrast will do the talking.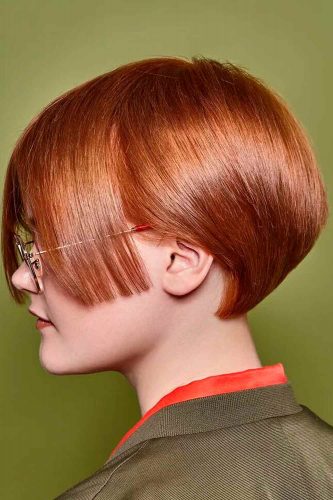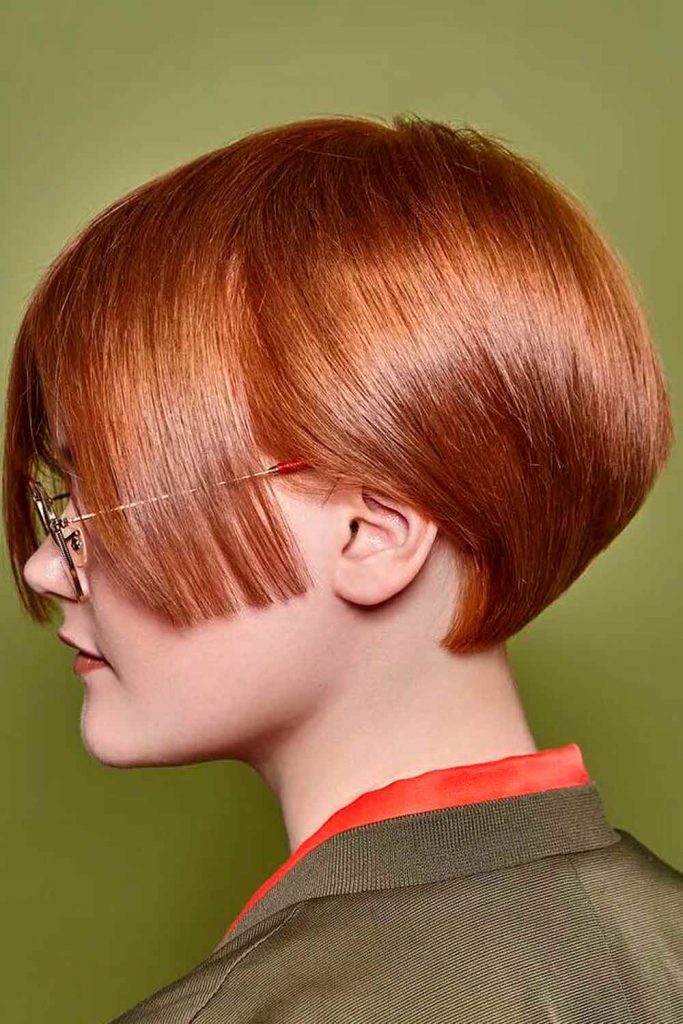 Credit photo: instagram.com/cut_and_color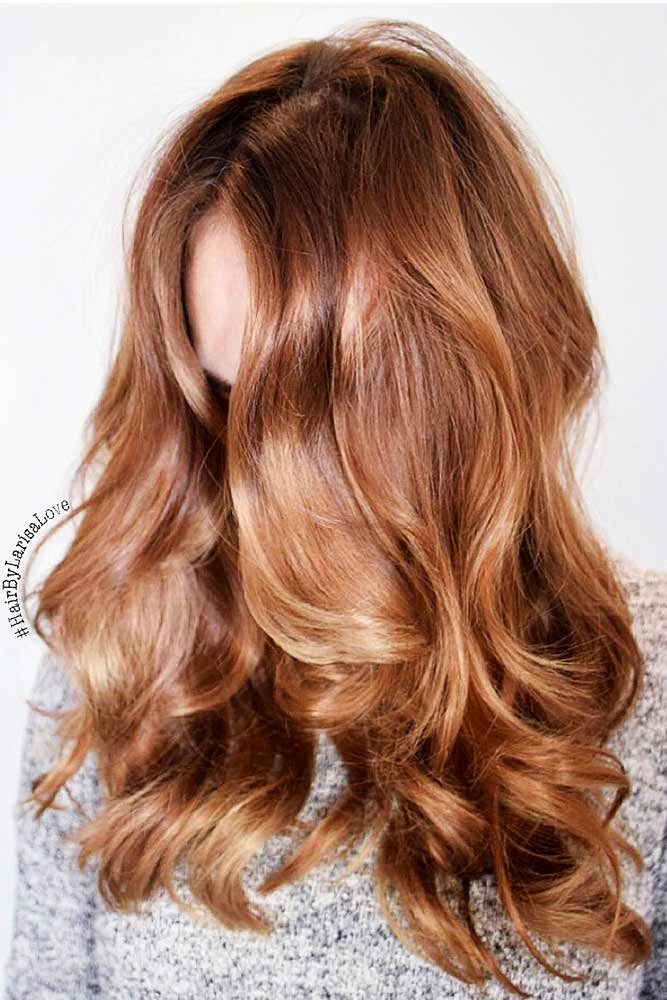 Credit photo: instagram.com/larisadoll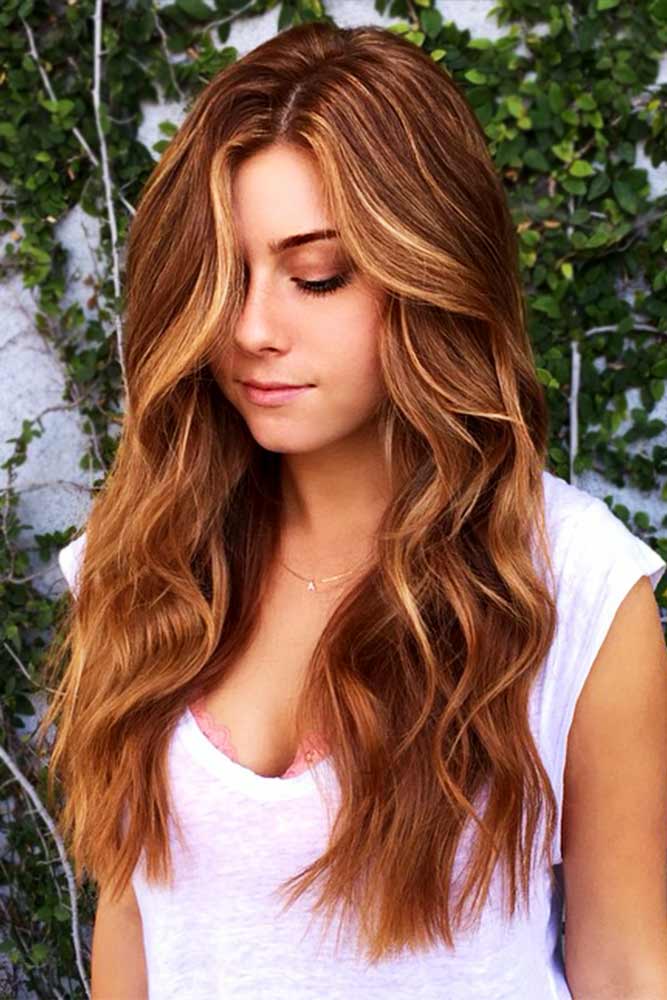 Credit photo: instagram.com/chrisgreenehair
When two opposite colors are mixed together they give a life to outstandingly beautiful dark strawberry blonde. Just look at how you can reveal your beauty with strawberry blonde highlights on light brown hair. Dark strawberry blonde balayage can be another stunning decision for you. With the help of everybody's favorite balayage, you can create an enviable hairstyle by mixing reddish colors with dark strawberry blonde. Now you can see that strawberry blonde highlights on dark brown hair are as charming as those you saw on blondies. You will love the lighter locks of dark strawberry blonde balayage on your waves, and it will gleam like liquid sunshine on straight hair as well. Even if you think that your color is too dark, there are lots of sweet variations of strawberry blonde highlights on black hair.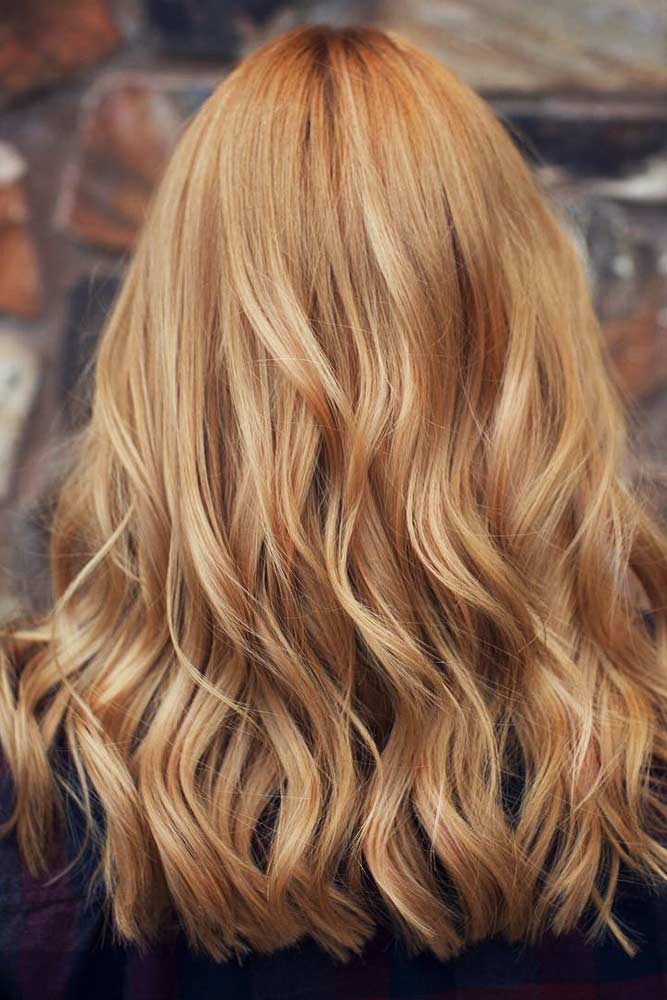 Credit photo: instagram.com/lucyrlarsen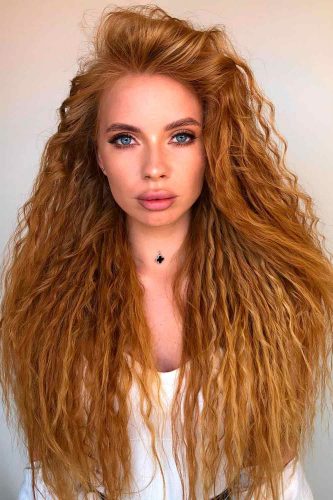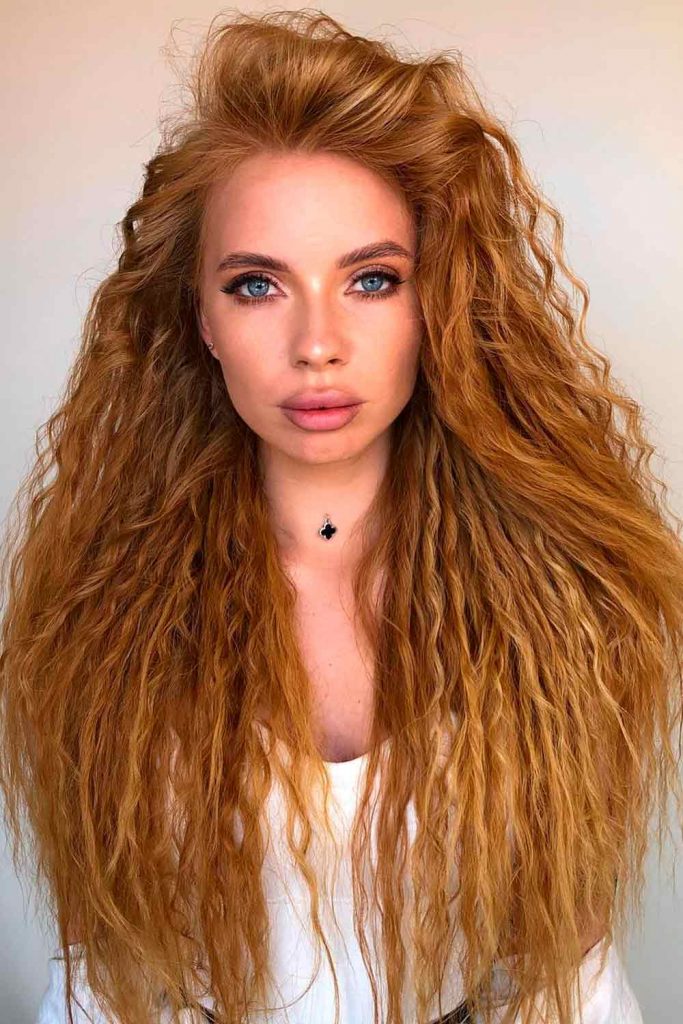 Credit photo: instagram.com/shiyan_marina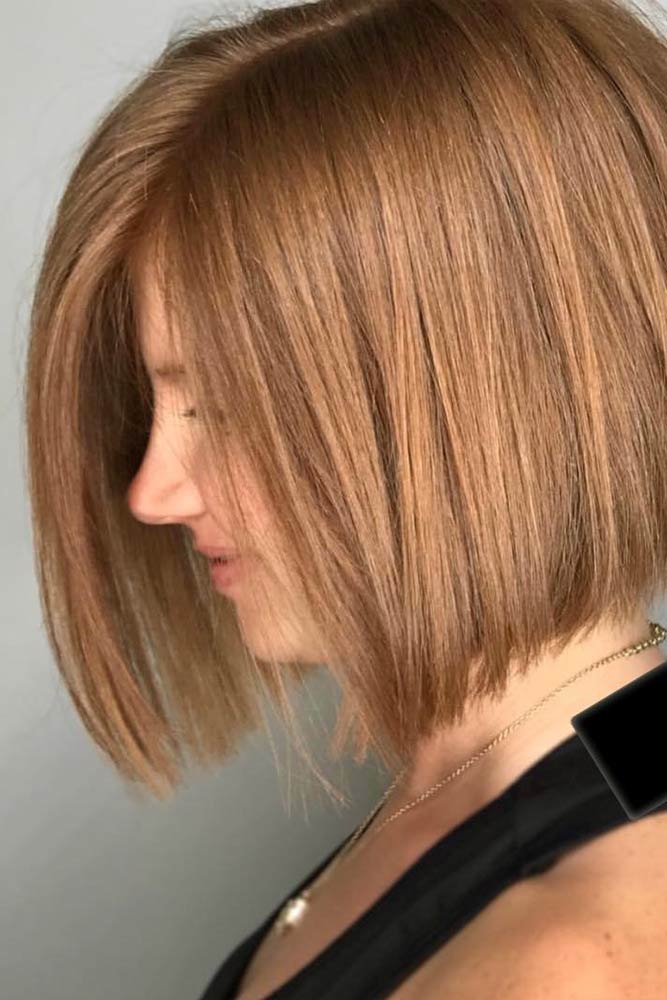 Credit photo: instagram.com/yunuskarat
Attention! In order to avoid an undesirable outcome don't try to find out how to get natural looking red hair from dark brown yourself, it is better to ask a professional colorist.
Give it a try, and your dark strawberry blonde hair will take over the world.
Strawberry Blonde Is A Secret You Really Want To Know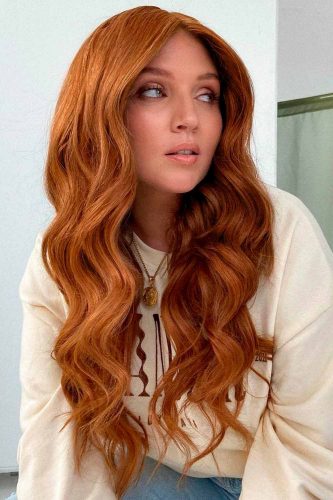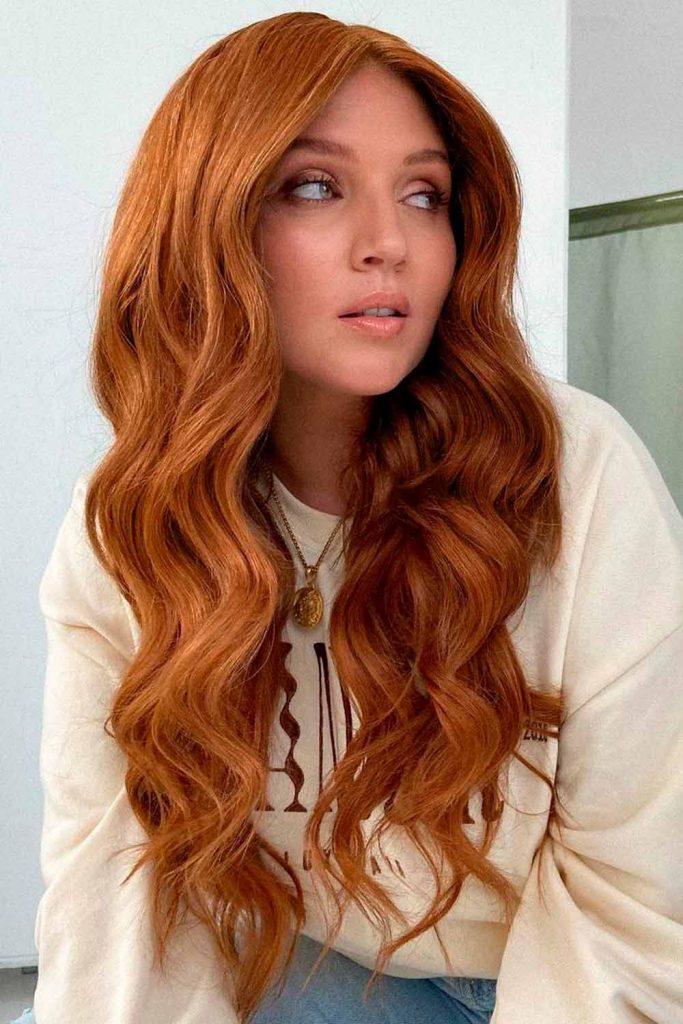 Credit photo: instagram.com/luxyhair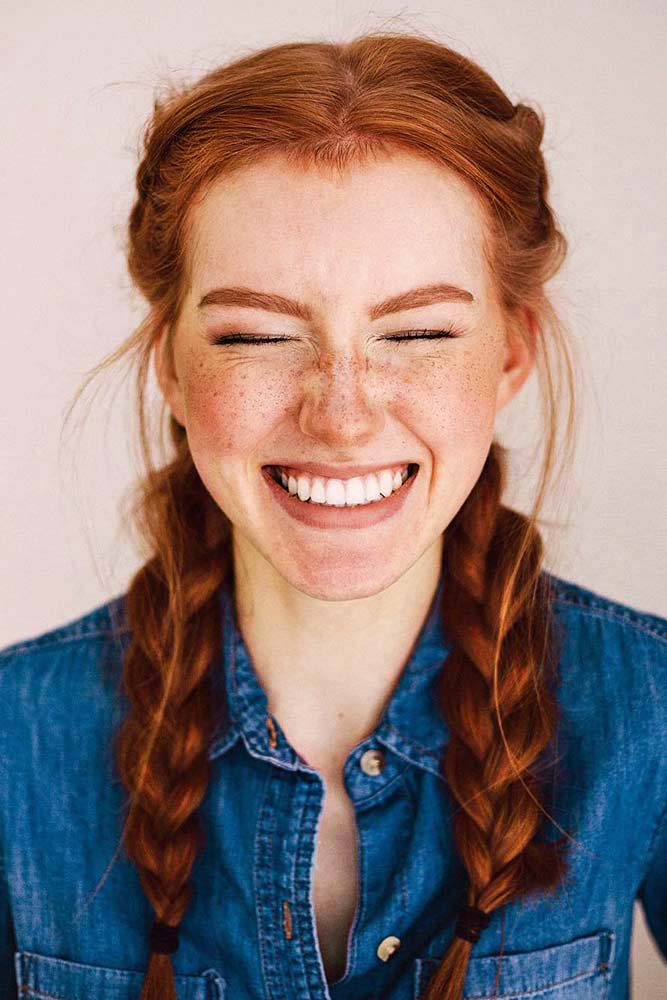 Credit photo: instagram.com/kayleighlockhart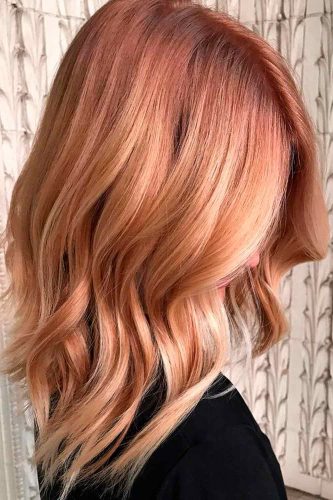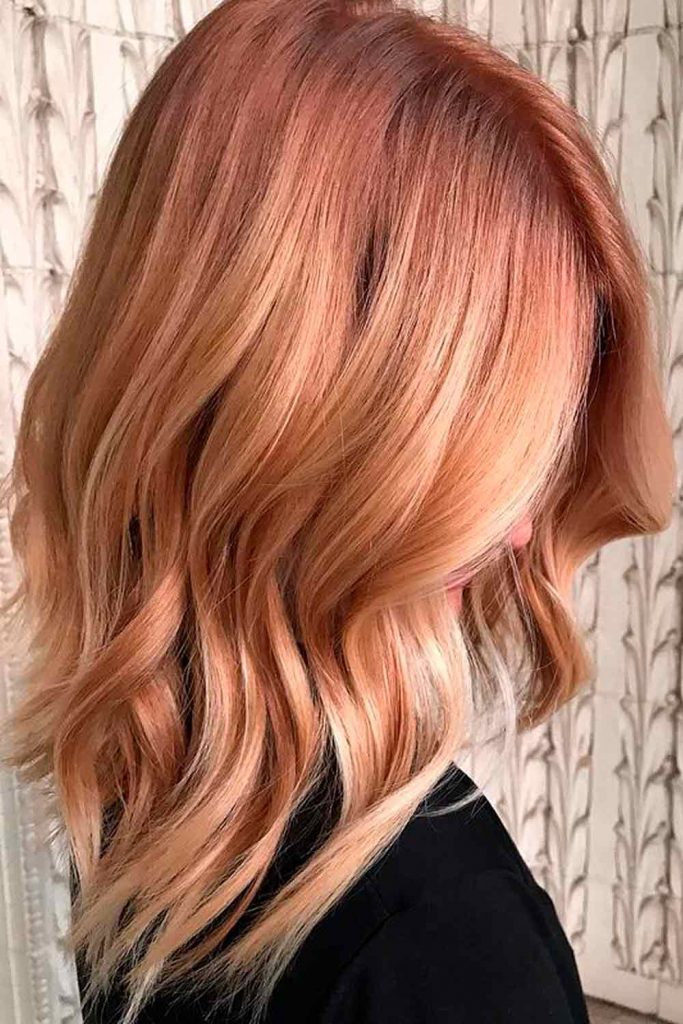 Credit photo: instagram.com/isaac4mayor
Do you remember how many times you felt envious when you saw a girl with beautiful ginger hair? Well, everyone knows that natural red hair is very rare, so people tend to literally lose their minds due to its magnificent color. You might ask yourself now:"If red hair can only be met by chance, how rare is strawberry blonde hair then?." It's the rarest of all shades of natural red hair. And you can see it only on people with pale skin and cute freckles. It seems like these lucky ones found out the secret of strawberry blonde hair genetics. If you have natural strawberry blonde hair, don't be surprised that your hairstylist never lets you dye it!
FAQ: Strawberry Blonde
What hair colors go with strawberry blonde hair?
Strawberry blonde hair goes well with turquoise, green, gold, violet, blue, peachy, brown, beige. Stylists recommend to pair colors with warm or golden tone with strawberry blond hair.
What skin tone does strawberry blonde look good on?
Light strawberry blonde looks amazing on fair, cool or neutral skin tones. Honey colored or rose gold strawberry blonde with orange undertones goes best with a medium to deep skin tone.
Will my baby hair stay strawberry blonde?
Hair color tends to get darker overtime. As we age, our bodies start to produce a pigment called eumelanin which means even if a baby is born with a strawberry blonde hair color, it will most likely get darker.
REFERENCES:
Various subcategories of blond hair have been defined to describe the different shades and sources of the hair color more accurately. Source
strawberry blond - an uncommon hair colour that is a combination of blonde and red. Source
Was this article helpful?