These days, there is a vast range of hair products that you can choose from. However, when you decide to try them all to find that perfect one for your hair type, it becomes nearly impossible. Besides, as you switch from one product to another, you may cause more damage than good to your locks. That is why every time something new comes out, you need to research the matter before jumping to the conclusion to try it out on yourself. Today we are going to center our attention on such a popular notion as sulfate-free shampoo. We are going to discuss if it is as great as some advertisers claim, and we are going to review the most popular options too.
Why Sulfate Is Bad For Your Hair?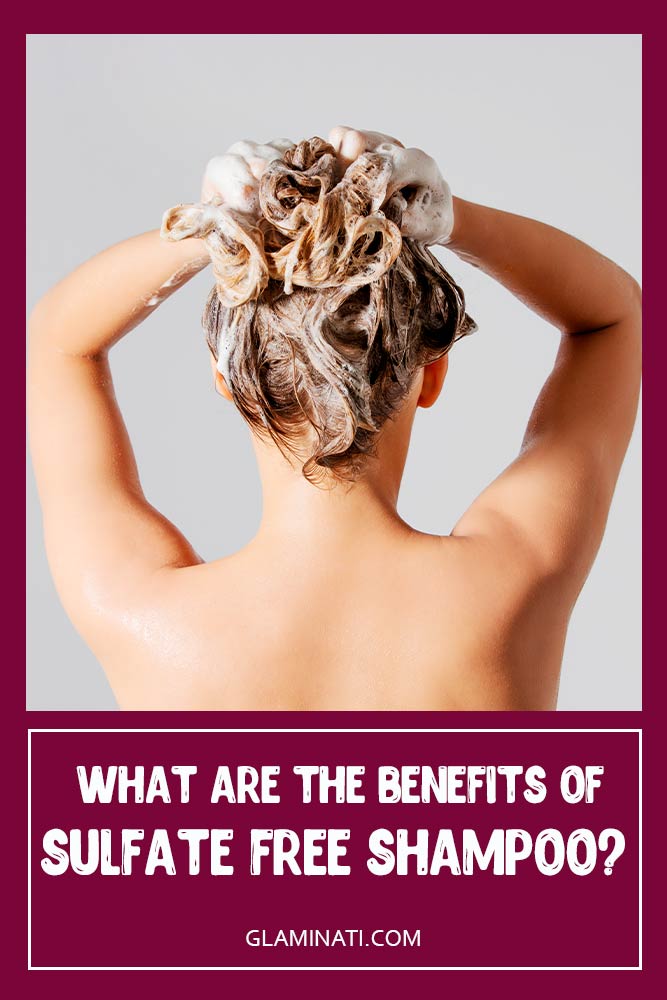 If you just rushed to your bathroom to check your shampoo for sulfates – good for you! However, just before you start throwing all of your hair products away, wait until you hear all the truth. The fact is that sulfates are those particular components that make shampoos that foamy for the most part. Also, the sulfates act in such a way that all the greasiness, together with the dead skin, is removed from both your hair as well as your scalp. So, where is the trick here, you may wonder, what is this fuss all about? Well, the fact is that sulfates wash out the natural oils from your hair too, and that leads to damaged and brittle hair. Also, in some cases, the sulfates may cause scalp irritation too. These are the two key points that caused the bad rep for the shampoos with sulfates.
What Ingredients Should I Avoid In Shampoo?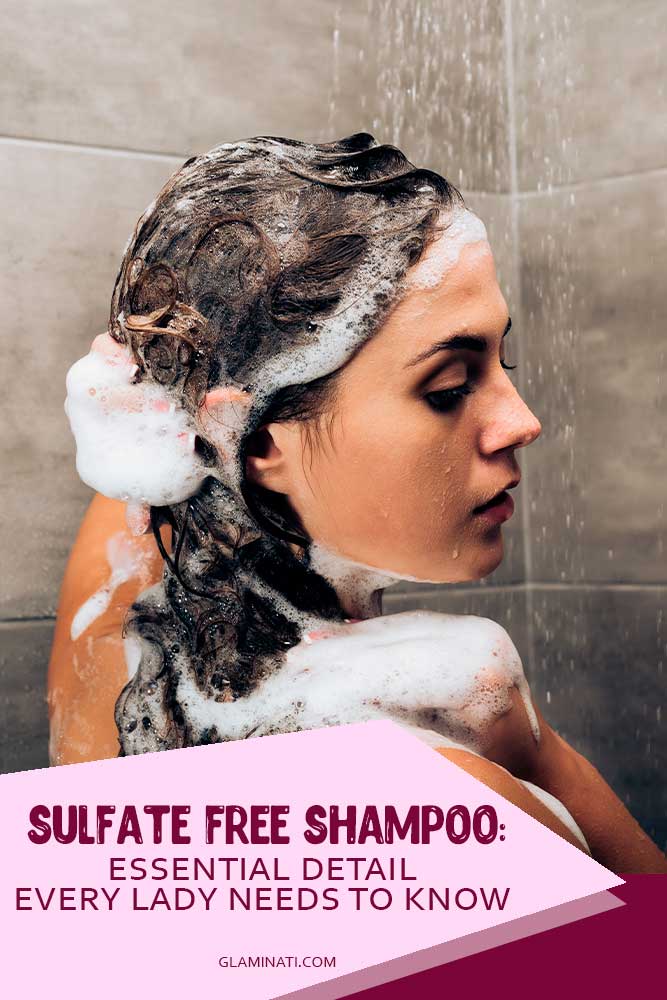 There is no one-for-all type of sulfate. There is a bunch of them, and some are worse than the others. These are the ingredients that you should better check your shampoo and conditioner for:
Sodium Lauryl Sulfate – is said to lead to liver damage, skin rash, eye damage, and depression.
Fragrance – any synthetic perfume clogs your lymphatic system.
Cocamidopropyl Betaine - the foaming agent that may cause eye and skin irritation.
Triclosan – when it piles up, it may lead to general intoxication.
Polysorbates – disrupts your natural pH levels and eliminates that skin and scalp protective barriers.
Polyethylene Glycol (PEG) – this component is directly connected with cancer, so it is best if you stay clear out of it.
Potassium Sorbate – leads to skin intoxication.
Phenoxyethanol – may cause skin, eye, and even lung irritation.
Retinyl Palmitate – provokes skin tumors and in some cases, cancer.
Dimethicone – dries out your skin and scalp.
Behentrimonium Chloride – in high concentrations, leads to eye damage.
Quaternium-15 – the agent related to formaldehyde, which makes it carcinogenic and Insafe.
What Are The Benefits Of Sulfate Free Shampoo?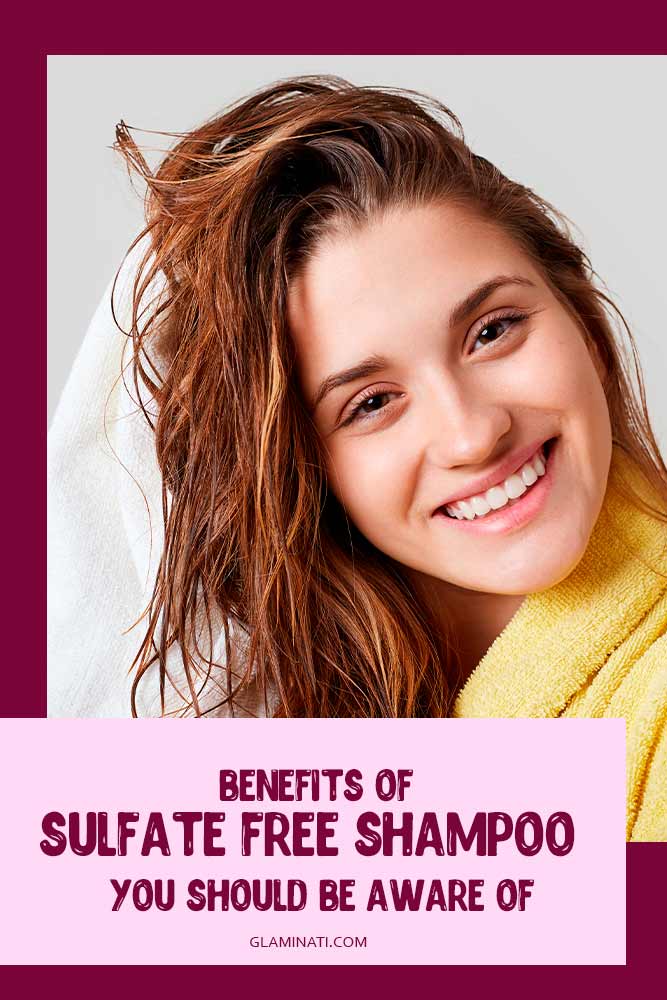 Now, when we learned about the dangers of sulfates, it is time to discuss the benefits of shampoo without sulfate:
A shampoo without sulfates leaves all the natural oils intact so that your hair remains healthier and looks shinier.
Sulfates affect the dyed hair not in the best way, while sulfate-free shampoos preserve the color longer.
Shampoos without sulfates make your hair stronger.
No sulfates – no scalp rashes.
ulfates are extremely hard on curly locks, while shampoos without sulfates are not.
What Is The Best Sulfate Free Shampoo?
*We may earn money from affiliate links on this page. Please check out our disclosure policy for more details.
There are many sulfate free shampoo options that you may come across online. However, we decided to gather all the best ones in one place so that you can choose the best one according to your hair type.
Daily Hair Cleanser Shampoo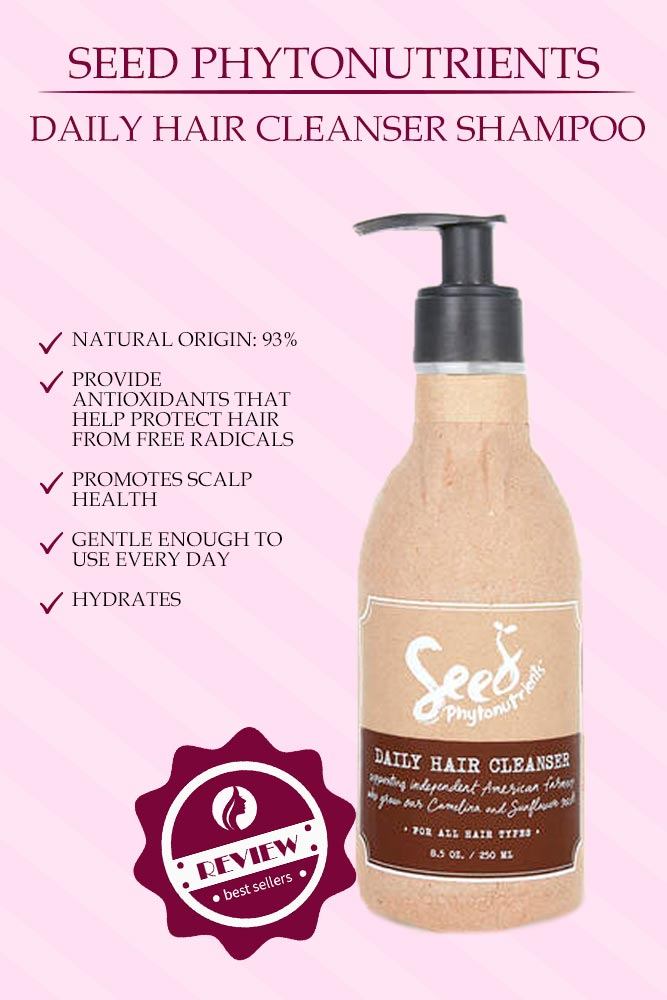 Credit photo: seedphytonutrients
Best for: fine hair.
If you are looking for a good sulfate-free shampoo that is not going to weight your locks down, Seed Phytonutrients Daily Hair Cleanser may be just it. The sunflower seed oil that is it packed with will keep your locks light and silky. As a bonus, it comes with eco-friendly packaging.
OGX Nourishing + Coconut Milk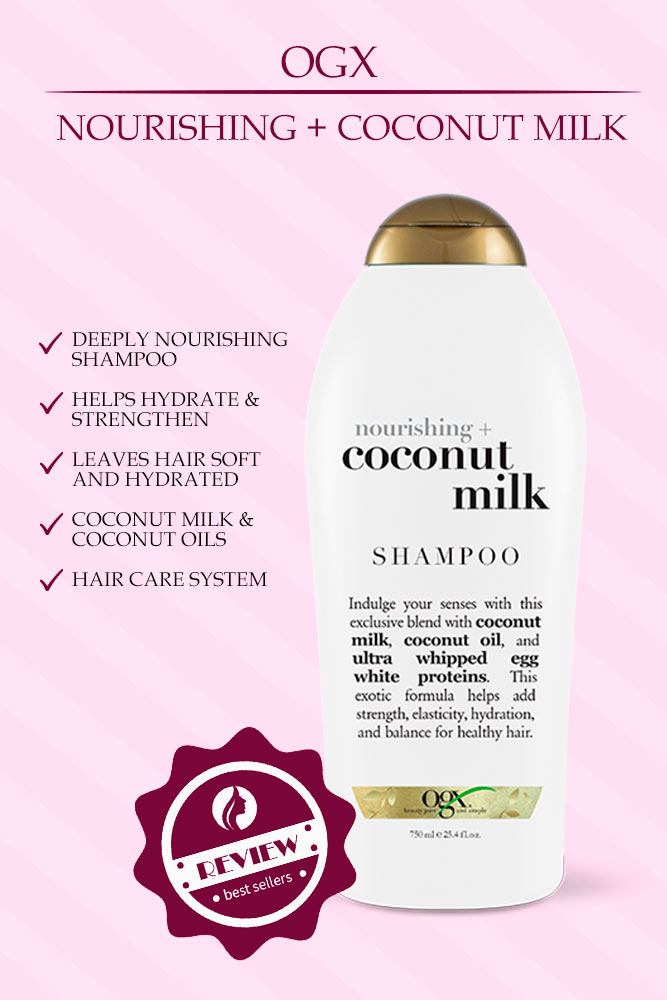 Credit photo: ogxbeauty
Best for: thick hair
OGX Nourishing + Coconut Milk Shampoo is also on the shampoo sulfate free list. The coconut oil and milk nourish those locks that are thick and prone to dryness.
Love Beauty And Planet Murumuru Butter & Rose Blooming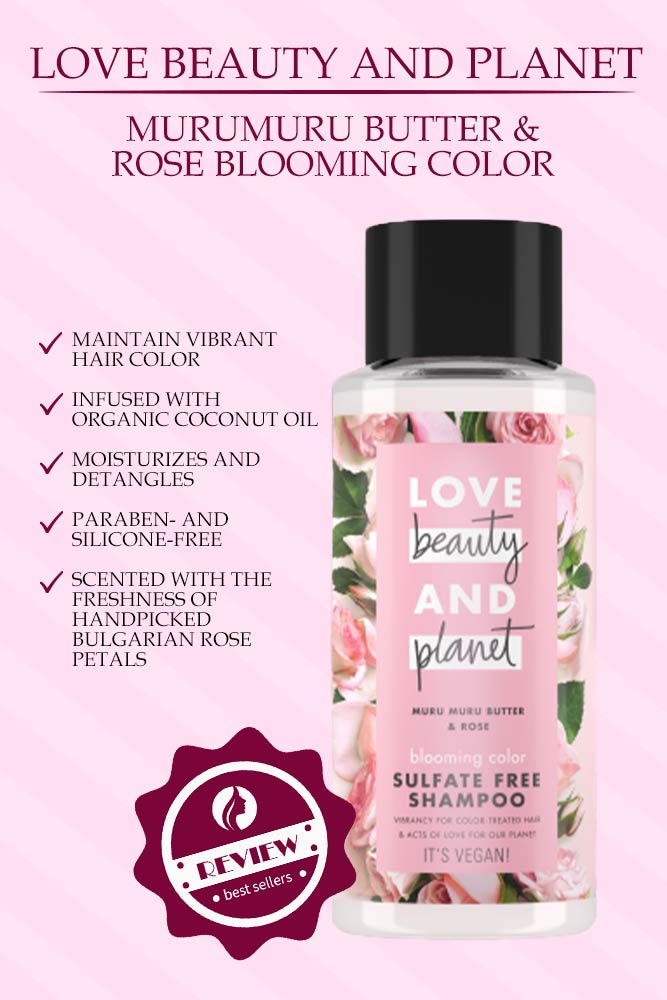 Credit photo: lovebeautyandplanet
Best for: dyed hair
Those of you who are searching for the best sulfate free shampoo that would fit your colored mane, you have found it! This particular beauty pack with coconut oil will ensure that every hair washing routine goes as easy on the color as possible.
Aveda Dry Remedy Moisturizing Shampoo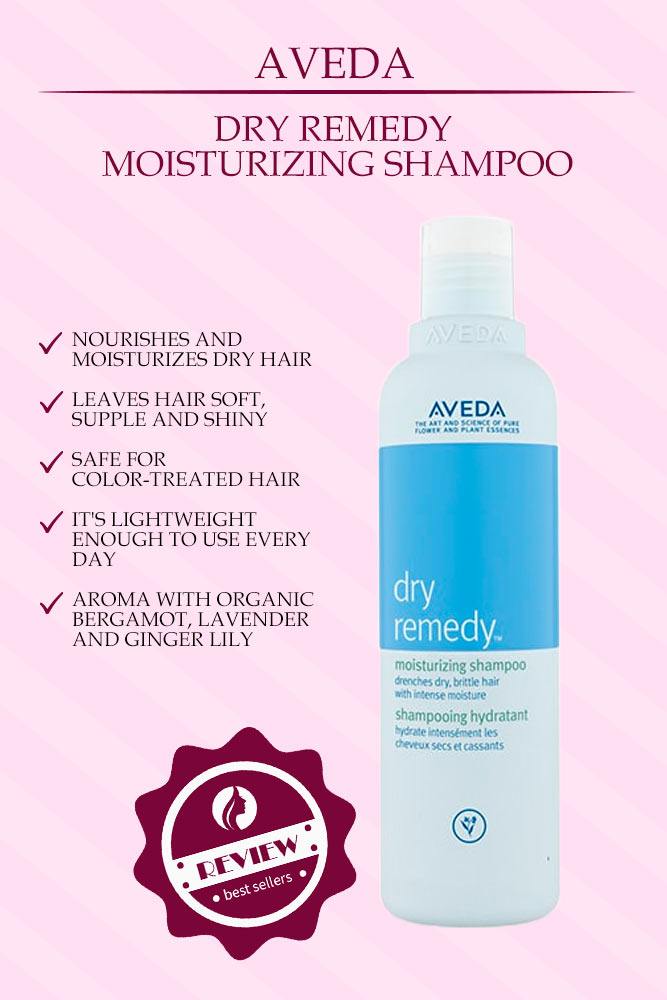 Credit photo: aveda
Best for: dry hair
Those with dry hair may in constant search for the best moisturizing shampoo, well we have found it for you! Aveda is a great shampoo that cares about your scalp and your hair. There is a minor downside to it – it does not smell magically, but as long as your hair is healthy and nourishes, it does not matter.
R+Co Sunset Blvd Blonde Shampoo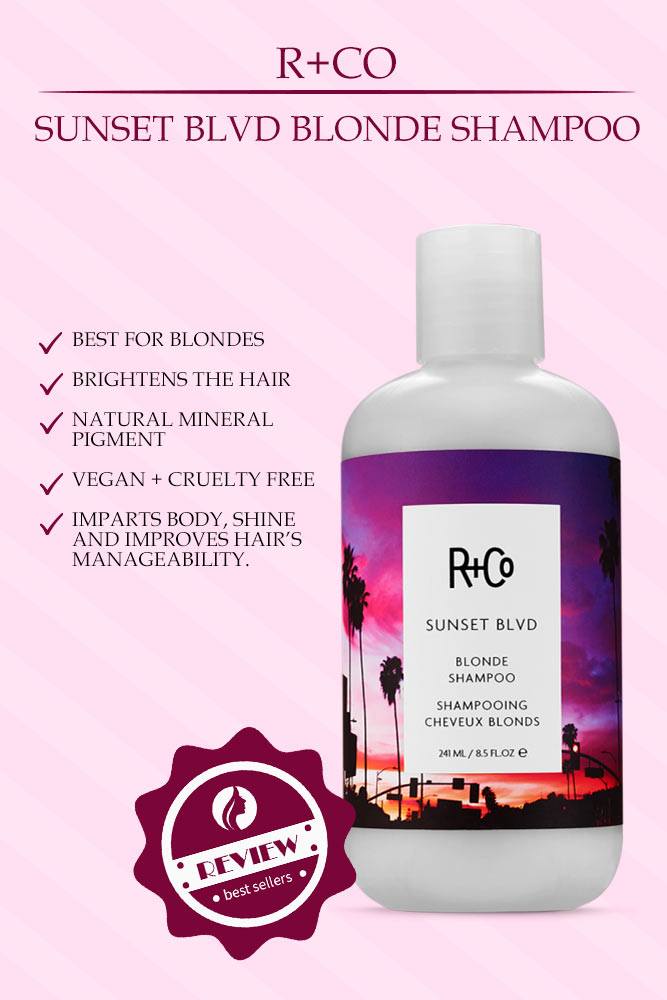 Credit photo: randco
Best For: blonde hair
It may sound strange, but there is a special free of sulfates shampoo that was created for blonde hair in particular. Its main aim is to brighten up your locks and to grant them that heavenly shine that all the celebrities show off.
Paul Mitchell Awapuhi Wild Ginger Moisturizing Lather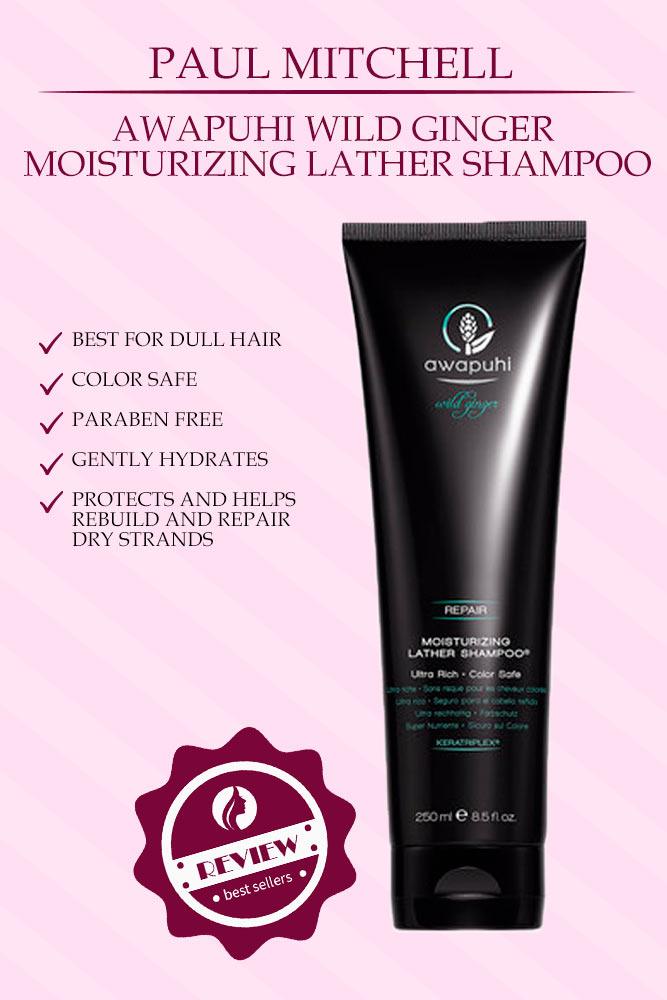 Credit photo: paulmitchell
Best For: dull hair
At times your hair may be clean, but it still looks dull. This happens due to the lack of hydration that your locks receive. All can be changed with the help of this gorgeous shampoo formula!
Aveeno Active Naturals Pure Renewal Shampoo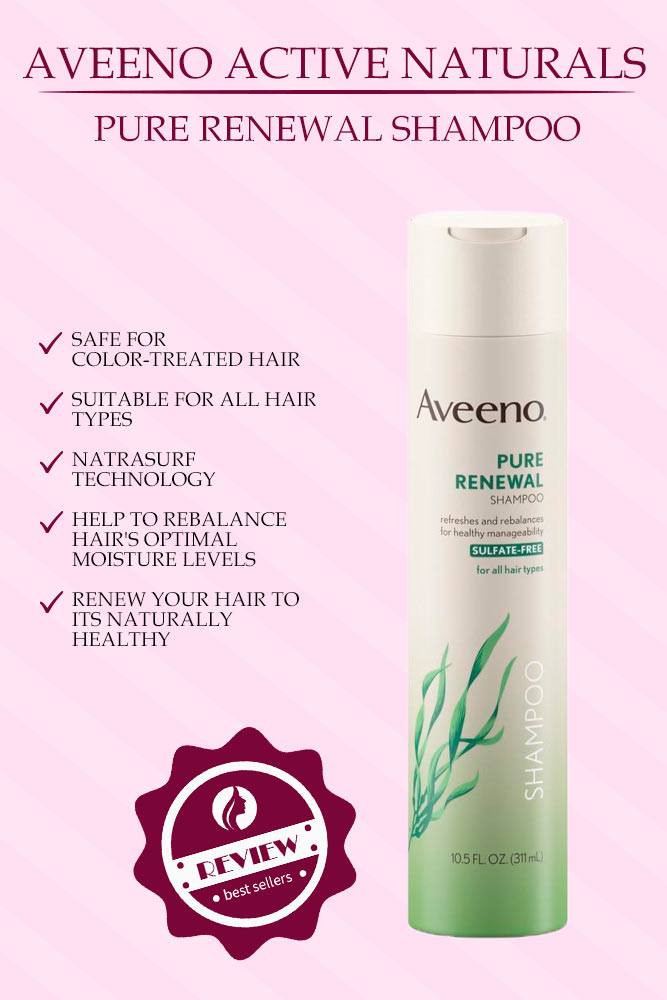 Credit photo: aveeno
Best For: budget buy
In case you think that all the good sulfate-free shampoos are not that easy to afford, that is not true. There is also a good budget option that you can give a try to until you save up for something else. Besides, it may turn out that you do not need a more expensive version after all.
Sulfate free shampoo is all the rage at the moment, so if you still do not know what it is - it is high time you discovered all the details. What is more, we have all the information that you may need gathered in one place!
FAQ: Sulfate Free Shampoo
Why sulfate is bad for your hair?
Helping in the removal of oil and impurities from the hair in shampoos, sulfates may remove too much moisture from the hair, leaving it dry and lifeless. They may also cause the scalp to become dry and irritated. Aside from the drying effects, using sulfate cleansers correctly poses no harm to one's health.
What happens when you start using sulfate free shampoo?
Going sulfate-free has a number of advantages, including reduction in frizz and oiliness, as well as less scalp irritation. Because sulfate-free products don't produce the same lather as sulfate-based cleansers, you'll need a lot of water to properly apply your shampoo.
How long does it take for hair to get used to sulfate free shampoo?
It may take 5-6 washes for your hair to acclimatize to sulfate-free shampoo, though everyone's experience may vary. You've been using sulfate-containing shampoos for years, so your hair is merely adjusting. Don't give up and be patient.