A lot of us may remember taking castor oil as a child due to its extremely unpleasant taste. We used to cringe when our mothers made us take a spoonful for "tummy troubles." However, despite the not-so-pleasant taste, this oil has a great many benefits. It is full of vitamin E as well as many proteins and minerals and has a lot of medicinal properties for both skin and health.
As it is the main ingredient in many cosmetic products, this oil has plenty of amazing benefits such as reducing acne and promoting hair growth. In this article, we will take a look at the many benefits of castor oil.
Benefits for Hair Health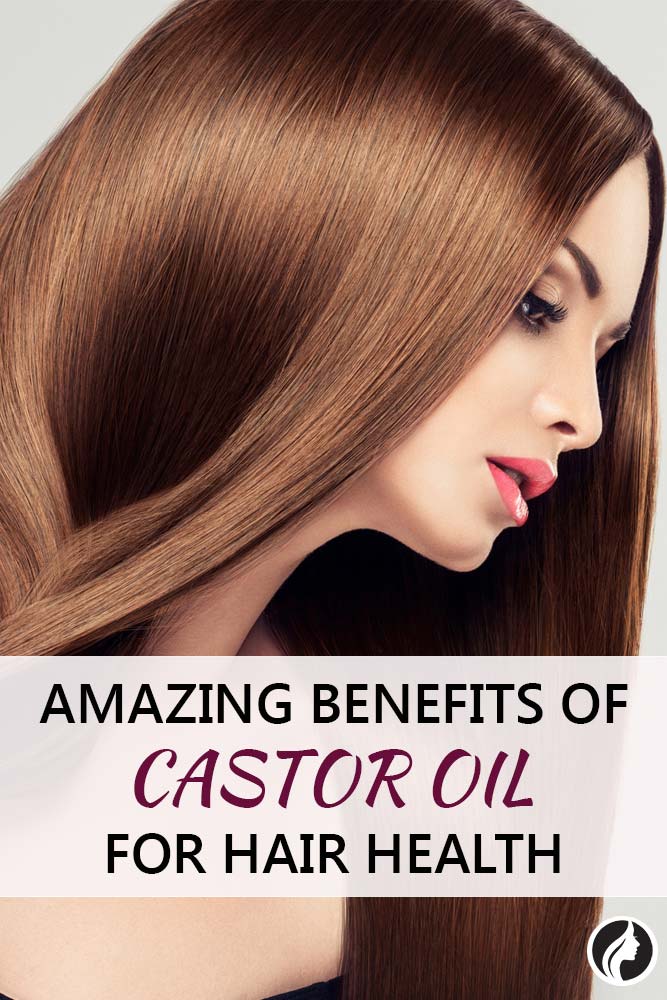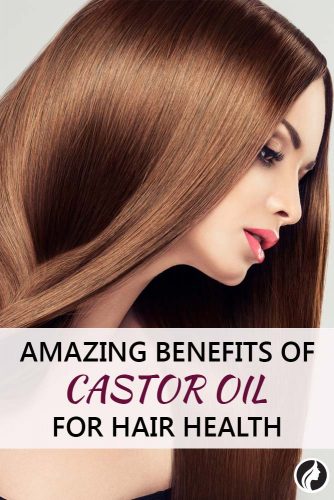 Promotes Hair Growth
If you want thicker and fuller hair, massage some warm castor oil onto your scalp to stimulate the follicles. It contains a great deal of omega-9 fatty acids which can reduce split ends and also promote hair growth. Plus, it's an excellent way to condition your hair.
Boosts Hair Color
If you want to enhance your natural color or maintain your salon color, warm a tablespoon of castor oil and coat your hair, making sure it covers every single strand. Your color will be richer and more vibrant.
Helps Treat Scalp Issues
With its numerous antibacterial and antifungal properties, it can help fight the pathogens that cause scalp infections such as dandruff and dry scalp. Simply massage some warm oil into your scalp.
Benefits for Skin Care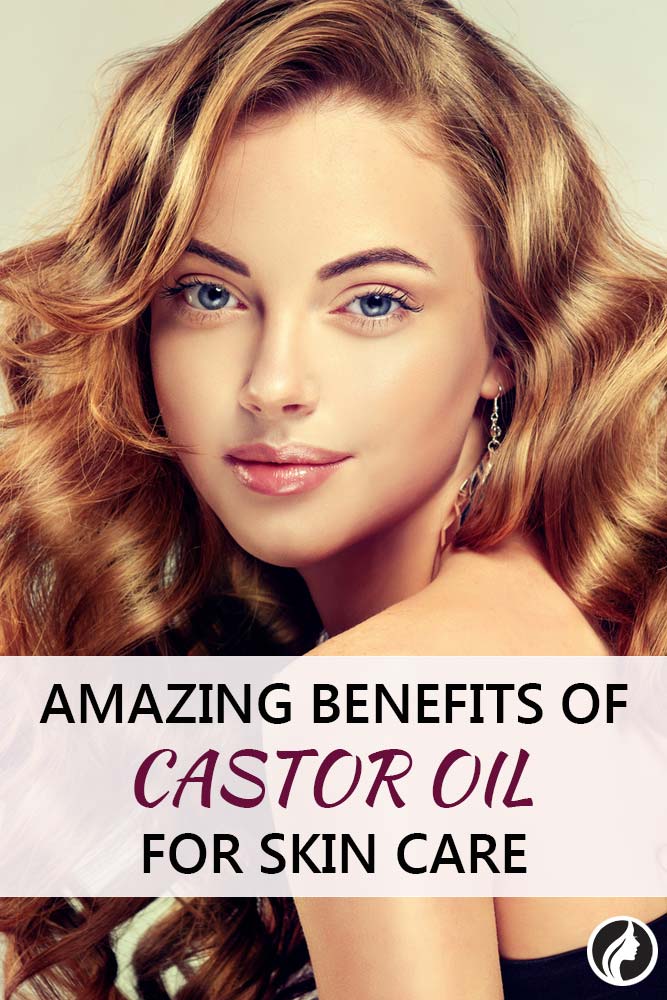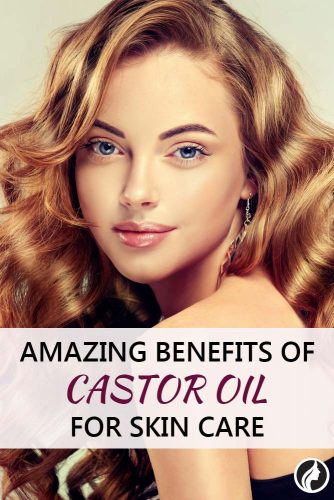 Acts as a Moisturizer
As it contains fatty acids, it can both moisturize and nourish your skin when penetrating into the tissues. Simply apply a small amount to your skin and rub in gently.
Reduces the Appearance Of Stretch Marks
Again, being rich in fatty acids, castor oil can help reduce the appearance of stretch marks. During the final two months of your pregnancy and after delivery, apply this oil topically to your skin to prevent and reduce the appearance of stretch marks. This can also work for those who have stretch marks due to the weight gain or loss.
Helps Fight Acne and Other Skin Issues
Due to the anti-inflammatory and anti-microbial properties, it acts as one of the most effective acne remedies and also helps reduce the appearance of blemishes, skin tags and even warts. Studies have indicated that it may also help fight dermatitis. Apply to the affected area and dab gently. You might not notice effects overnight but with continued use, it can not only cure skin issues, but also prevent them.
Helps Fight Signs of Aging
As it penetrates the skin deeply and hydrates thoroughly, it also stimulates the production of both elastin and collagen, which helps prevent fine lines and wrinkles. When applied regularly, it can make your skin softer and smoother and years younger.
Helps Repair Dry or Cracked Heels
Many people suffer from cracked heels during the colder months. Rub some warm oil directly to your heels and let it stay overnight to help moisturize the skin. Within weeks, your heels will feel smoother and softer.
Benefits for Health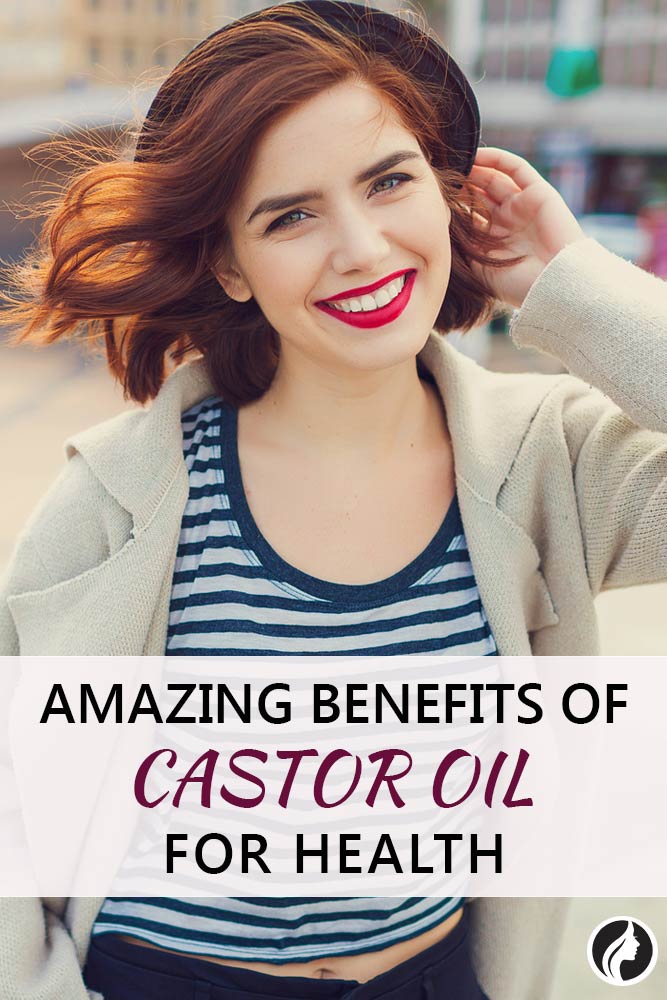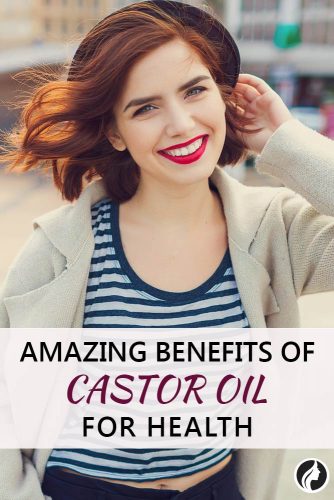 Helps Treat Ringworm and Other Fungal Infections
As it contains an active compound known as undecylenic acid, it can help treat fungal ailments such as ringworm, jock itch and athlete's foot. Apply warm oil to the affected area before going to bed and let it stay overnight. Repeat it for 7 days or until the infection has fully cleared.
Acts as a Natural Laxative
Since it contains ricinoleic acid, it also helps cure constipation. Take 1 to 2 tablespoons as an adult, and 1 to 2 teaspoons for children under 12. For children under 2 years old, use no more than one teaspoon. You will see the effects in two to five hours.
Helps Relieve Muscle and Joint Pain
If you massage this oil onto your muscles or joints, it can help reduce the pain and inflammation due to the presence of ricinoleic acid. If you mix it with a little peppermint or chamomile oil, it will provide an extra soothing effect.
Helps Promote Sleep
If you rub a dab of this oil onto your eyelids, it can help you fall asleep and stay asleep. However, it does tend to make you very groggy the next morning as it helps you sleep for the extended periods of time. So, do not use this sleep remedy if you have no opportunity to get 6 to 8 hours of uninterrupted sleep.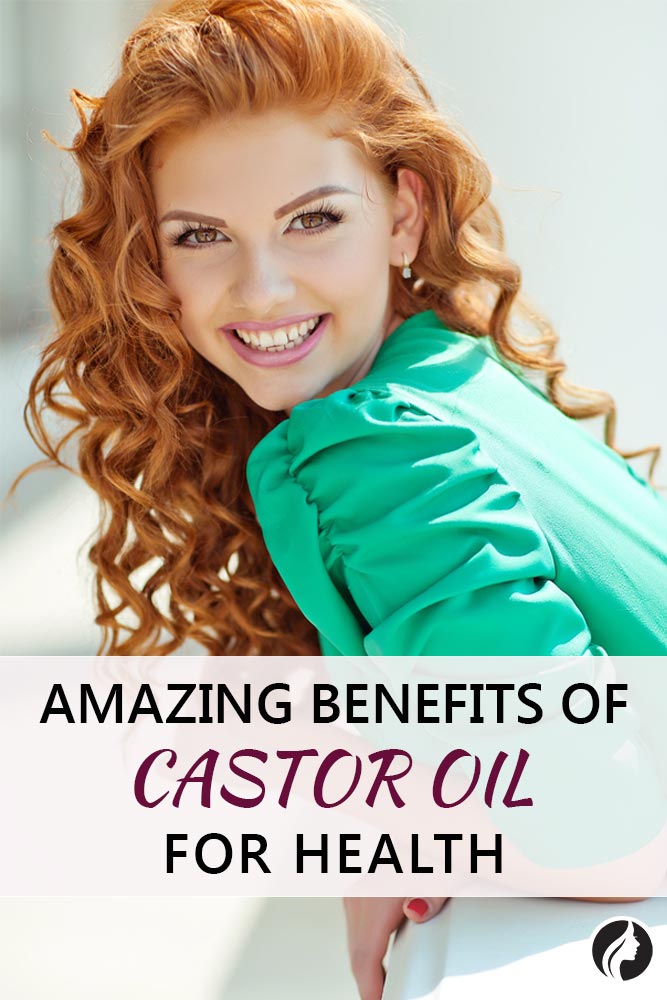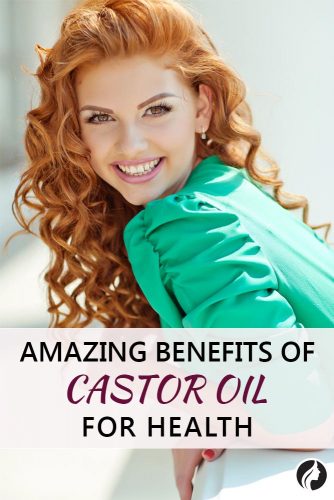 Helps Fight Menstrual Cramps
If you rub a bit of warmed oil on your belly, back or legs, it can help prevent menstrual cramps in women. It has also been known to help reduce symptoms of PMS and PMDD when taken orally, as well as help to heal yeast infections. Consult your physician before taking orally for menstrual issues.
May Help Induce Labor
If you are past your due date, you might be able to induce labor by taking no more than 60ml (4 tablespoons) of this oil mixed with orange juice. However, you should always consult your physician before taking any home remedies to induce labor as every case is different.
Helps Boost Your Immune System
Taking a few drops of this oil daily can help boost your immune system. Mix it with juice to help sweeten the taste. Also, you can use it as a lotion daily to help increase the production of white blood cells which can help fight diseases.
Helps Fight Allergies
Taken orally, it can help fight allergy symptoms as it is naturally anti-allergenic. As always, consult your doctor before using this oil to treat your allergy symptoms.
As you can see, there are many wonderful benefits of castor oil. Castor oil even can help you to get rid of moles! Follow the directions according to your age, etc. before taking orally or topically. And as always, consult your physician before using this oil for any of the above. If you experience any allergic response, stop the use and seek immediate medical care.