It is too easy to underestimate the beauty of being able to work from home. The fact is that if you haven't tried working from your house yet, you need to realize that there is a list of things to consider before you take all the load home. First of all, you should come up with your personal home office, no matter how small it can be. You may think that working from the bed works just fine for you, but once you face all the distractions along with temptations, you will surely reconsider the opinion. We are here to save you from any terrible, or not so much, mistakes. We will share that knowledge on how a perfect office should look like along with a bunch of visual examples for you to inspire from!
Main Points You Should Know Before Organize Your Home Office
Identify What You Need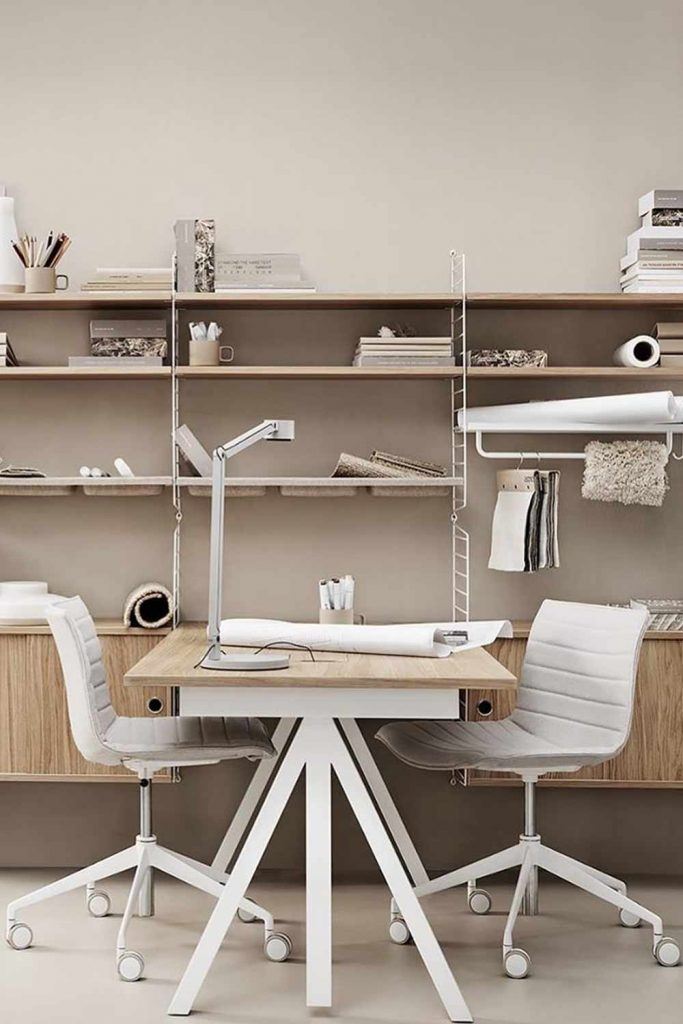 Source: Instagram/stringfurniture
We know that you are dying to see some home office ideas straight away. However, we must say that you need to start your planning with a list rather than with a ready-made office look. Why is that you may wonder? Well, the answer is very basic in its core.
Your office organization will mainly depend upon what you do for a living. If you are a nail artist, you need a space for all your belongings to be stored at and some room for the client. In case you are an artist, you may need two desks – one for your computer and the other for the artwork. At times your work may require some additional equipment to be installed, and you surely need enough room for that too. So, list all the things that your work involves in the first place, and then you can proceed to the organization itself.
Choosing The Space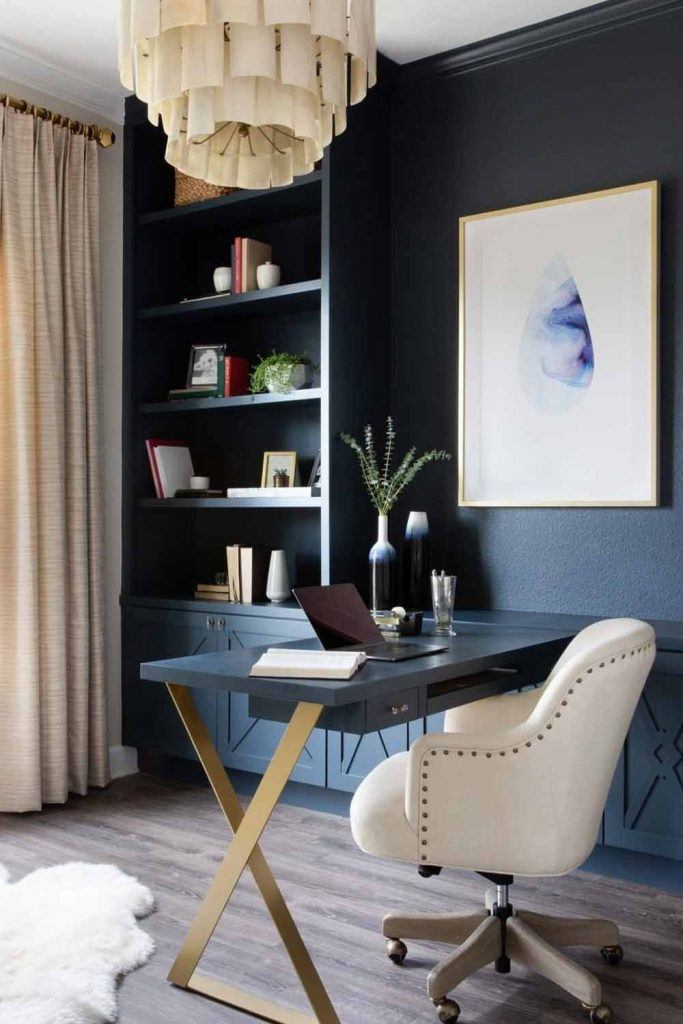 Source: Instagram/jointhebandd
When you are considering your home office design, you need to think about how much time you are going to spend working from there. If you are going to sit in your home office an hour a day, a few times a week, there is no need to dedicate a large room to it. On the contrary, if you are spending a lot of time in there, you may think about the view too, to distract yourself from work at times. The fact is that you can fit into the most limited space if you are creative enough, while the most spacious room can turn out to be not enough if you do not plan everything correctly.
Writing Surface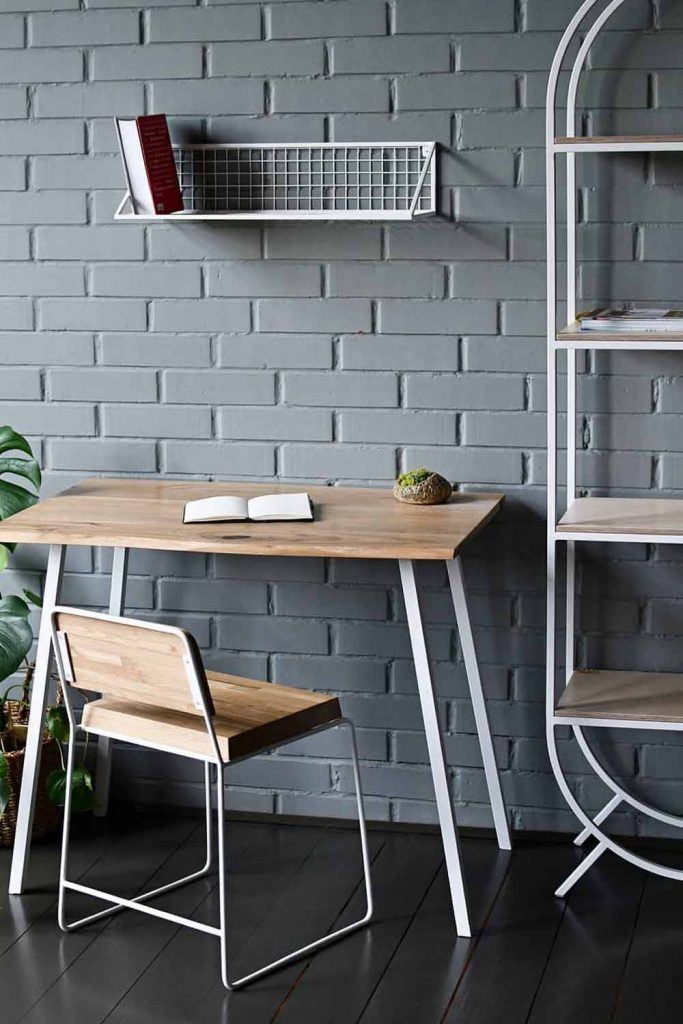 Source: Instagram/thesarai_
It matters not whether it is a modern home office or a classy one that you are planning on creating, you need to think about the desk as about one of the main furniture elements in the room. You may not have a fancy table at your disposal. However, you can ensure that the height, the surface, and the size of your desk fits into space as well as suits your needs and requirements well. A word of advice would be to hang the shelves around so that all the books and other supplies are within your reach.
Consider The Light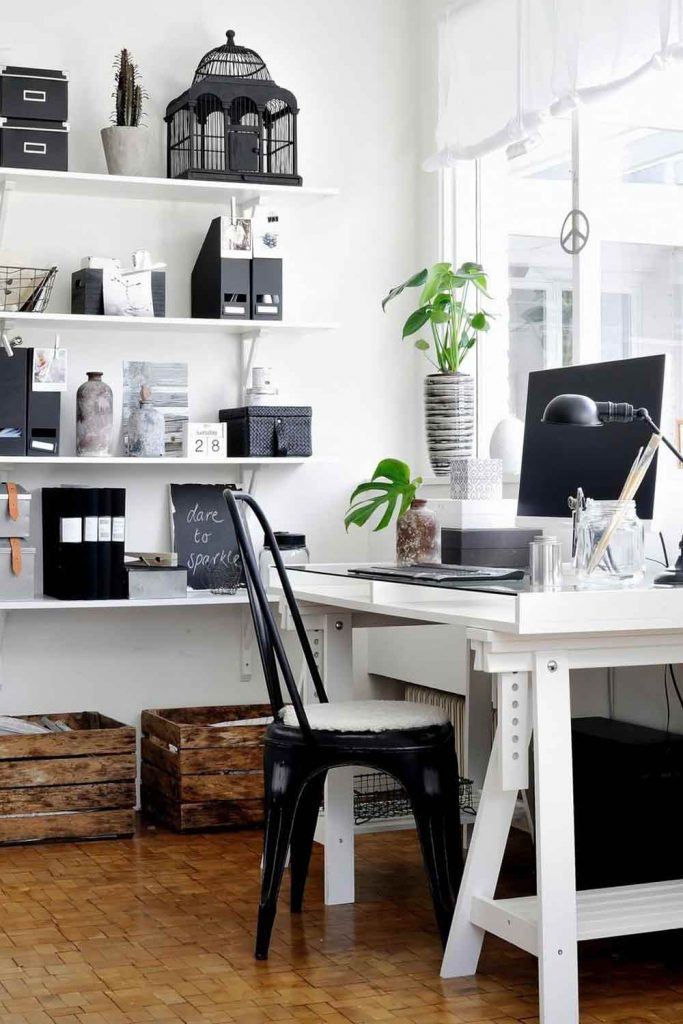 Source: Instagram/living4media
One of the primary rules of productive home office organization is the presence of light. You need to be aware of the fact that while cold light, say daylight, improves your creativity whereas warm light, say fireplace, will set you into a relaxing mood. There is nothing wrong with some relaxing time. However, when there is a project in front of you that requires concentration, it is best to work with natural light. Creating a working area near the window is one of your best bets.
Sit In Comfort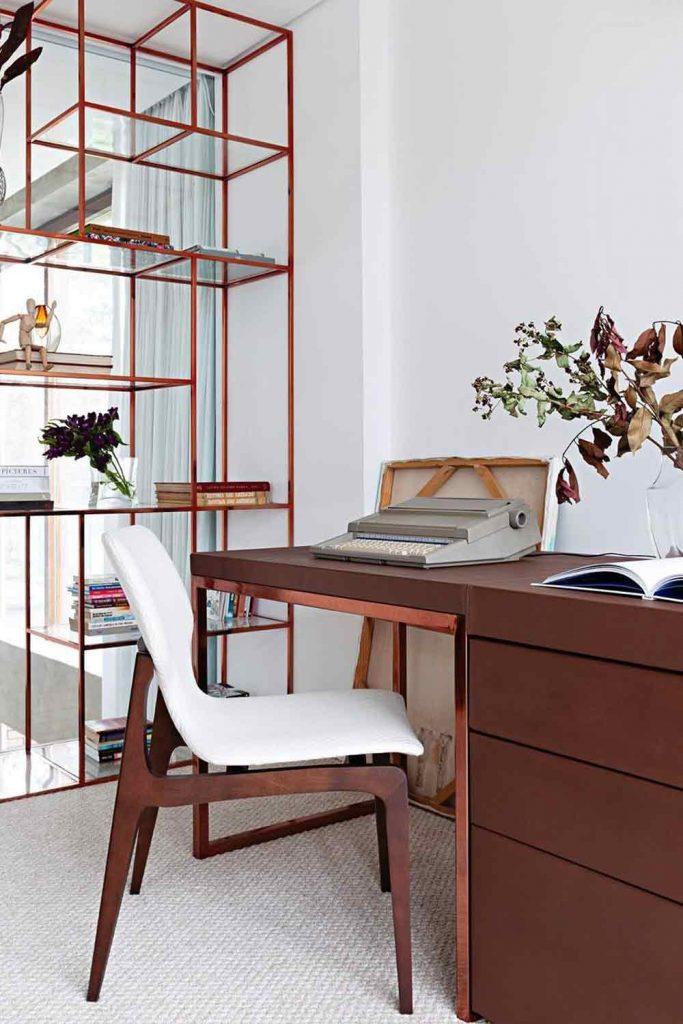 Source: Instagram/felipe.gargioni
It is true that there are many space organization aspects when it comes to work from home. Apart from the desk, you need to consider the chair that you are going to use as well. It is essential that the chair you choose is comfortable so that you do not tire sitting in it after a few minutes of work. Also, such things as your keyboard or mouse are supposed to be comfortable to work with. It may take you a while to tune all the aspects up, but the end result will undoubtedly be worth it!
Separate The Professional From The Personal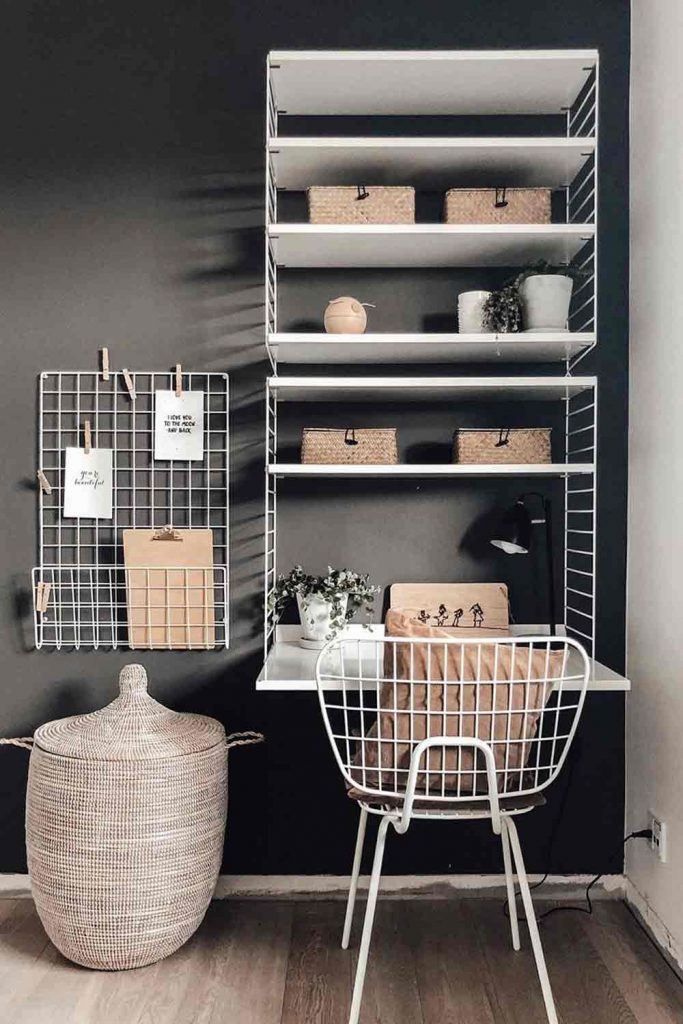 Source: Instagram/my.little.royals
Some people may think that a home office desk is a place to store anything on it, starting with some personal belongings and ending with business mail. That is not true. The main idea of such an office is that it is fully dedicated to your work and nothing else. Also, when you are trying both to cook the dinner and work at the same time – you are most definitely going to fail at both. So, when you are working, you are working, and nothing personal should be distracting you from it and vice versa.
Add Green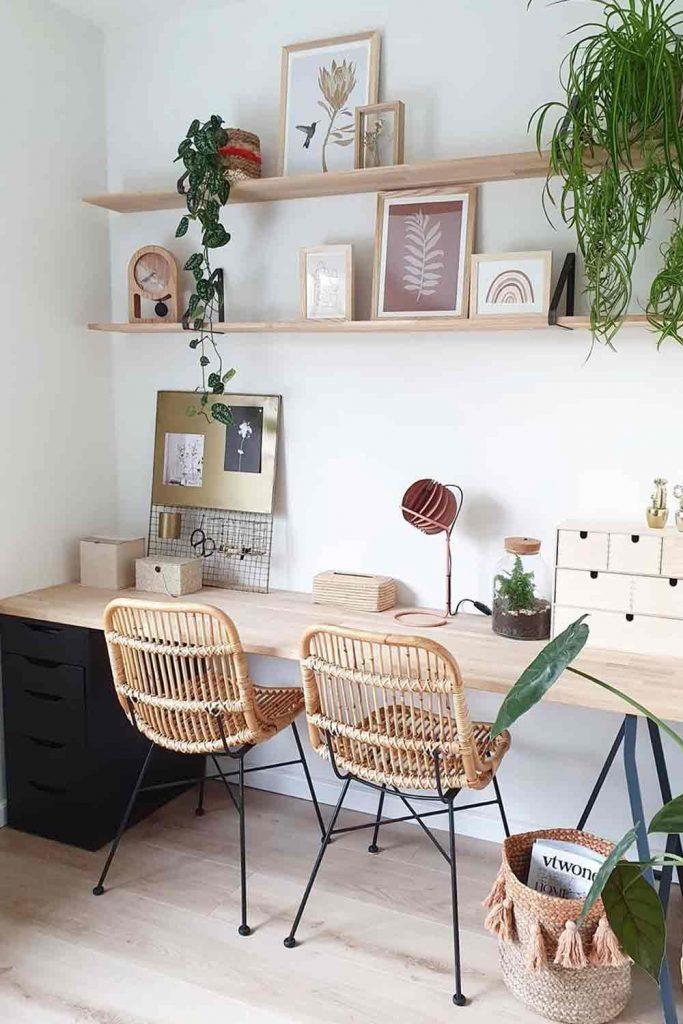 Source: Instagram/nieks_servies
It goes without saying that a dull office area won't inspire you to create or work productively at that point. This means that office decorations are not less essential than the space organization. First things first, we would advise you to bring some low-maintenance plants in. Not only will they add that peculiar vibe to the office area but also keep you calm and concentrated. These are proven facts.
Work In Color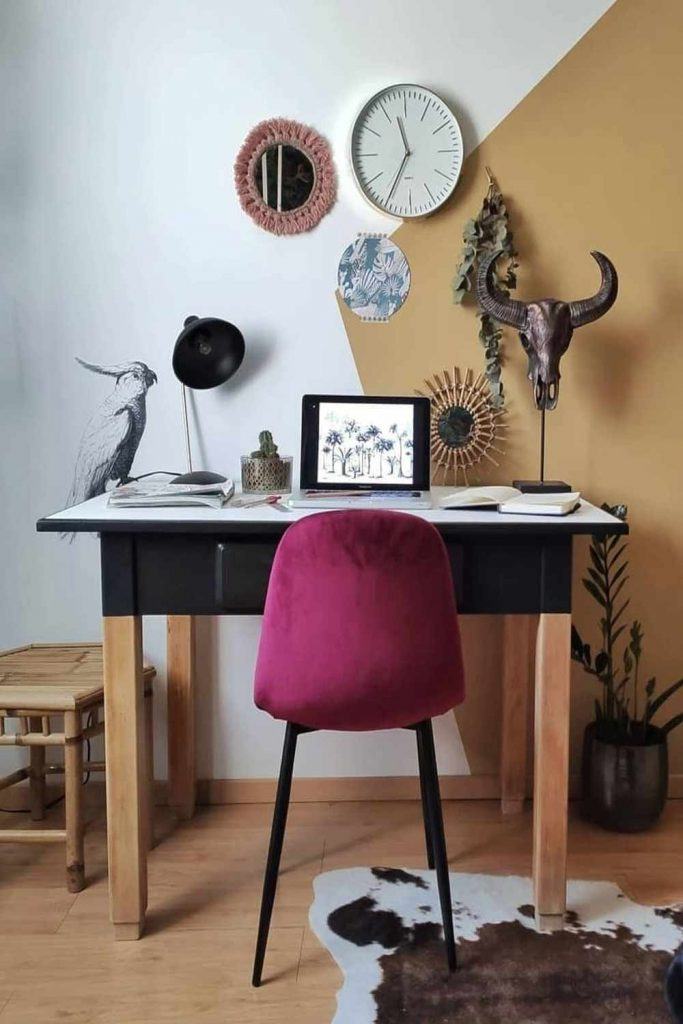 Source: Instagram/westwingfr
In order to use your office effectively, you need to love it. That is why coming with your personal design ideas is one of the main things to do just before you start working from your home office. You can decorate the office according to your style and preferences, add some decorative details to the interior, and experiment with the color palette until you find that ideal look that will be both welcoming and inspiring.
Optimize Your Space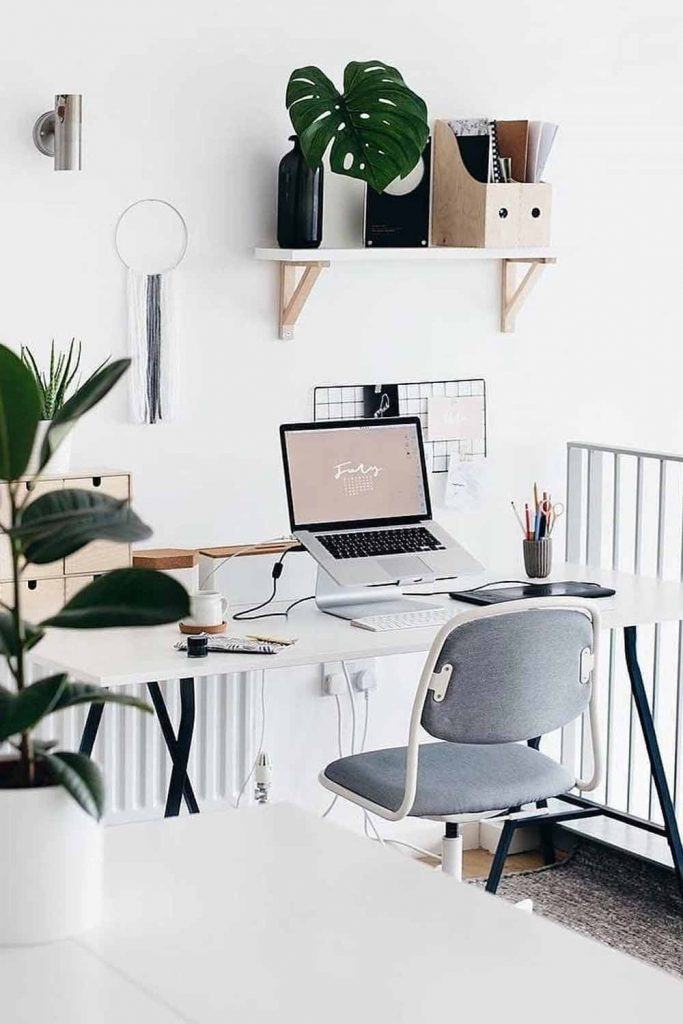 Source: Instagram/gingermadebread
It does not matter how spacious your office room is, you still need to be able to use it to its fullest potential. What does it mean? It merely means that you should not waste even an inch of space. You need to be ready to add some cabinets and shelves to your home office to optimize its practicality even. It may seem a little too tiresome, but in the long run, it is going to pay off greatly, you can trust us on that!
Home Office Décor Ideas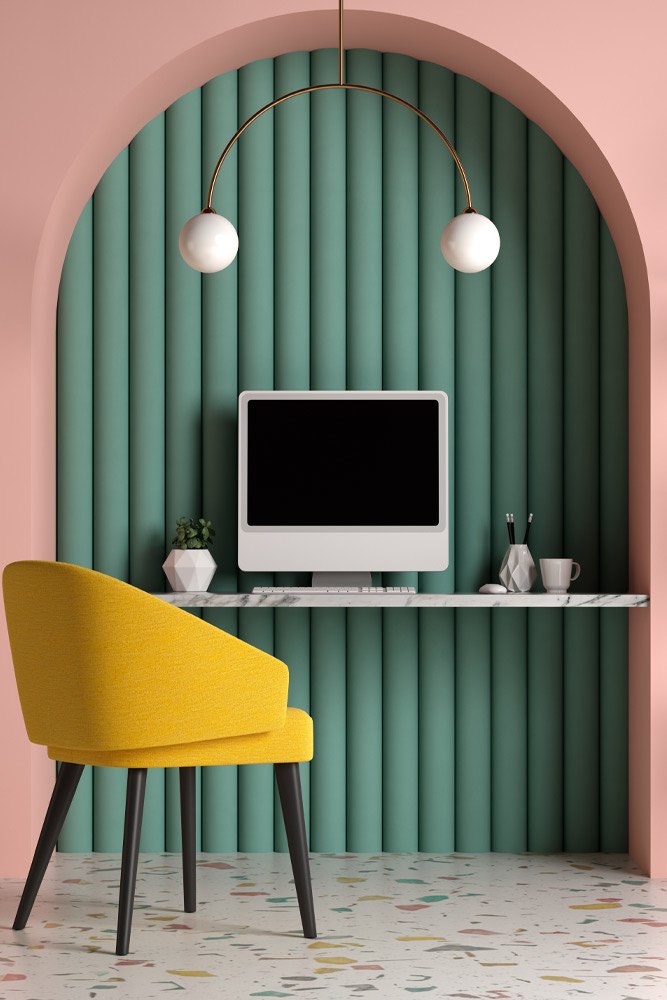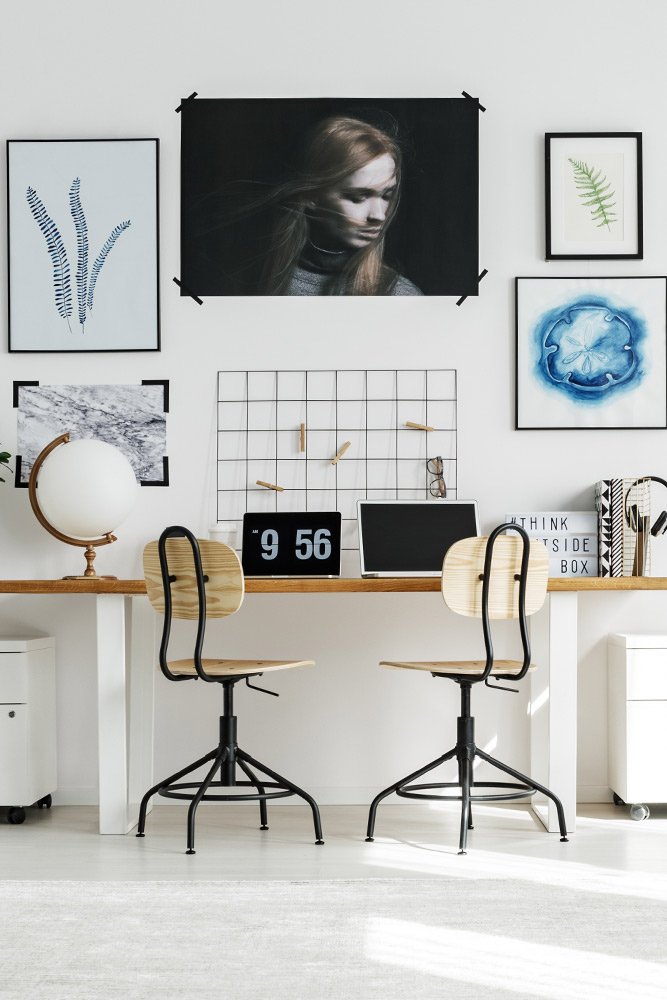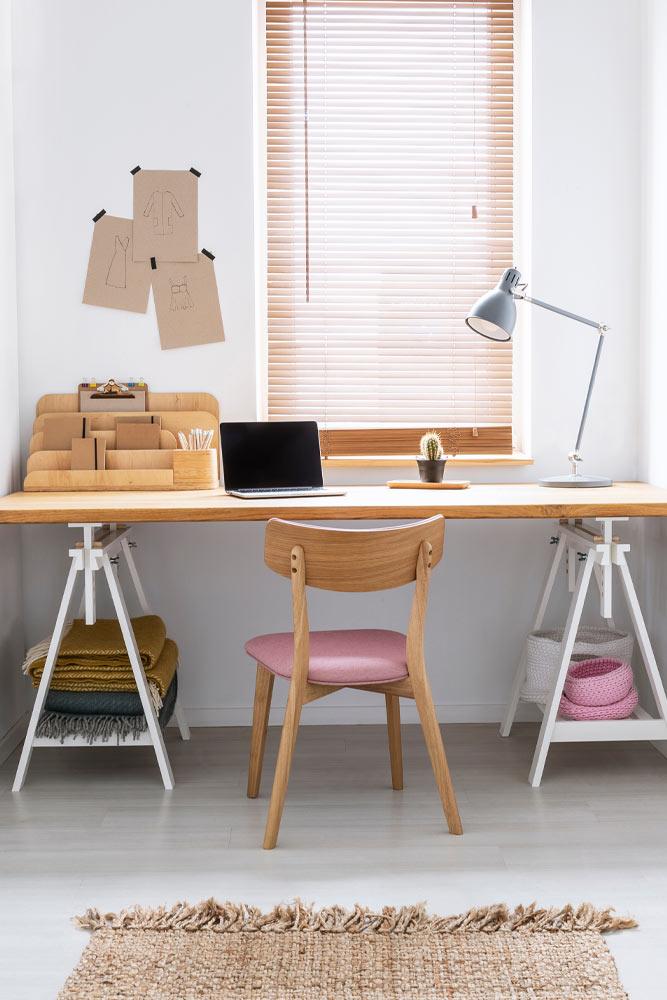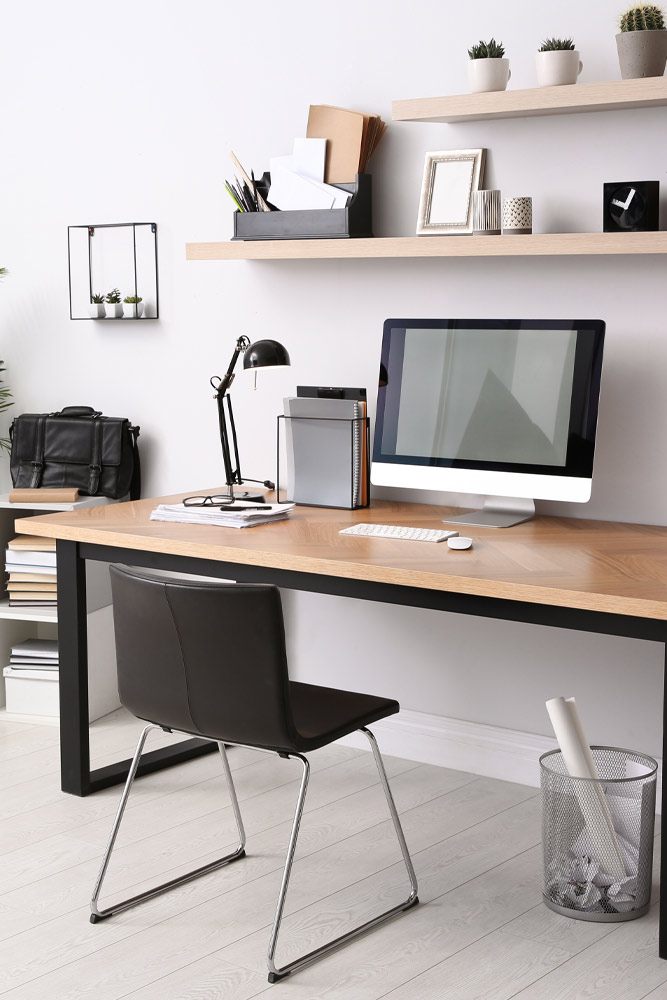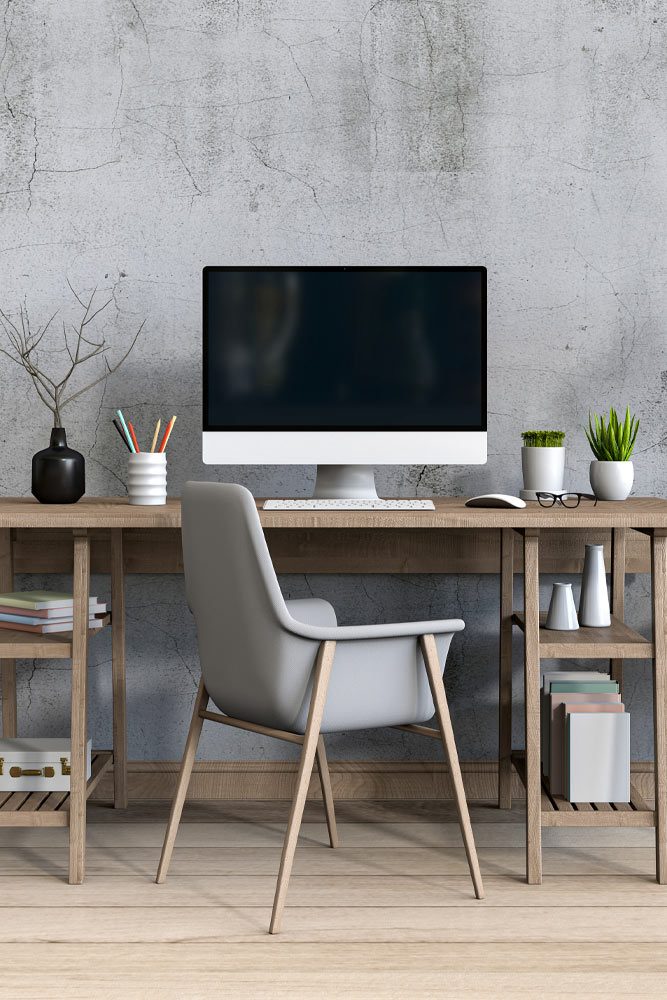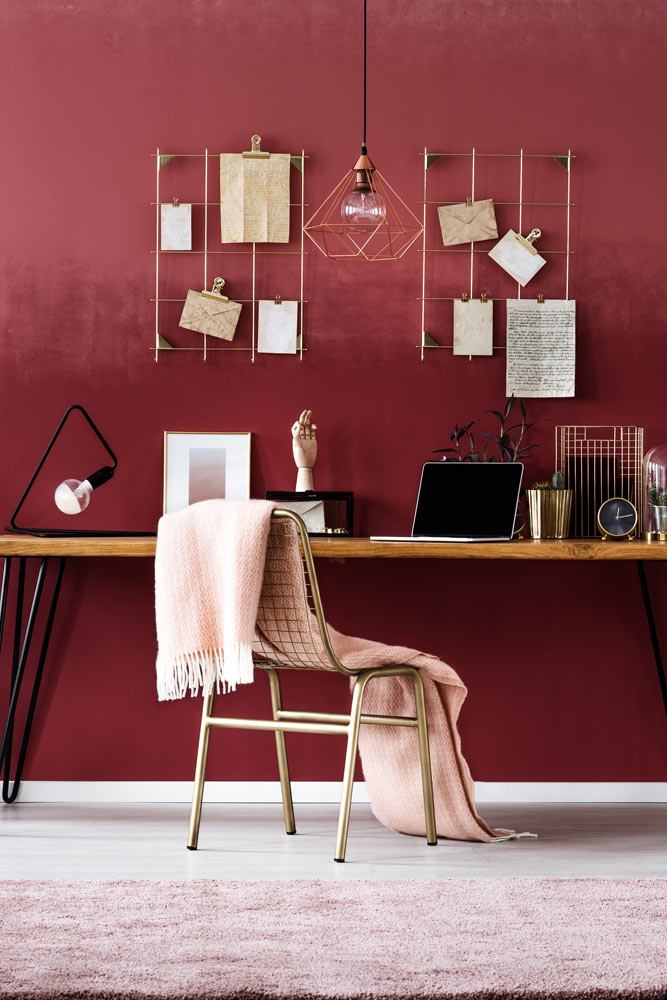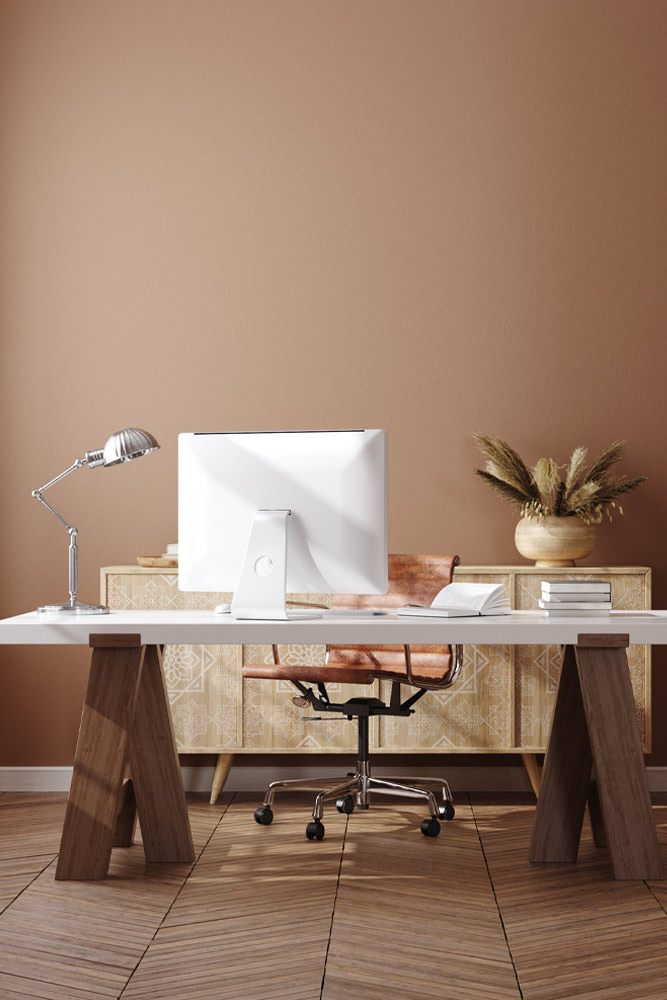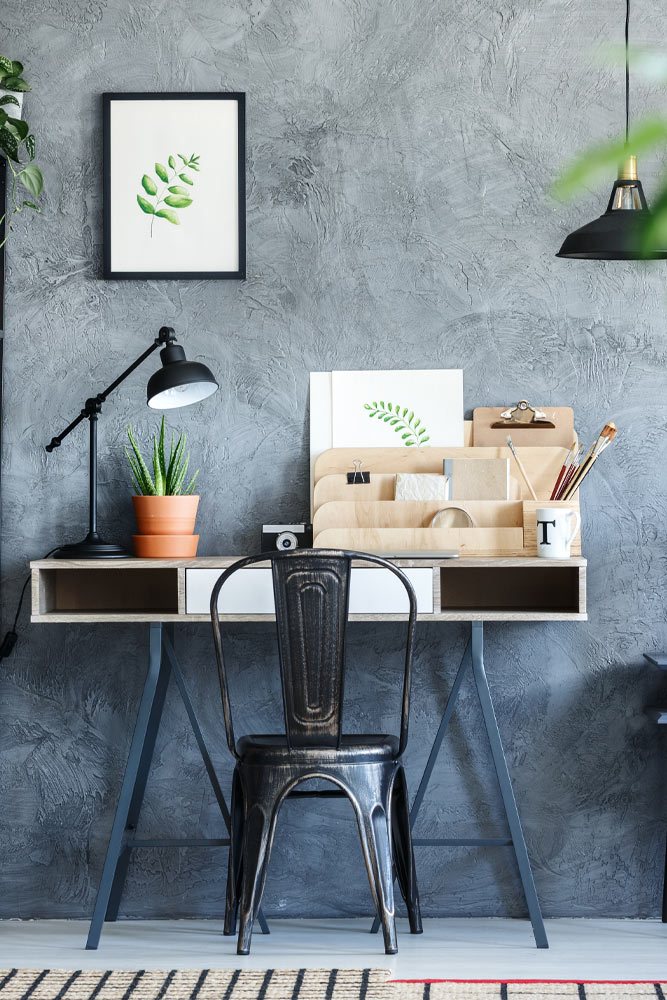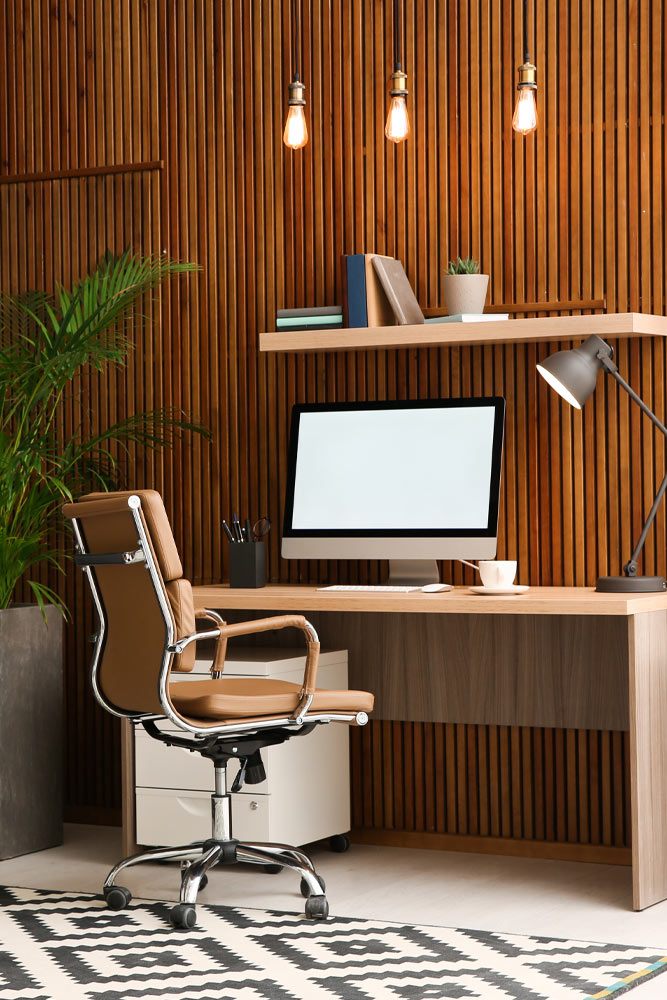 Modern Home Office Space With Maps Wall Decor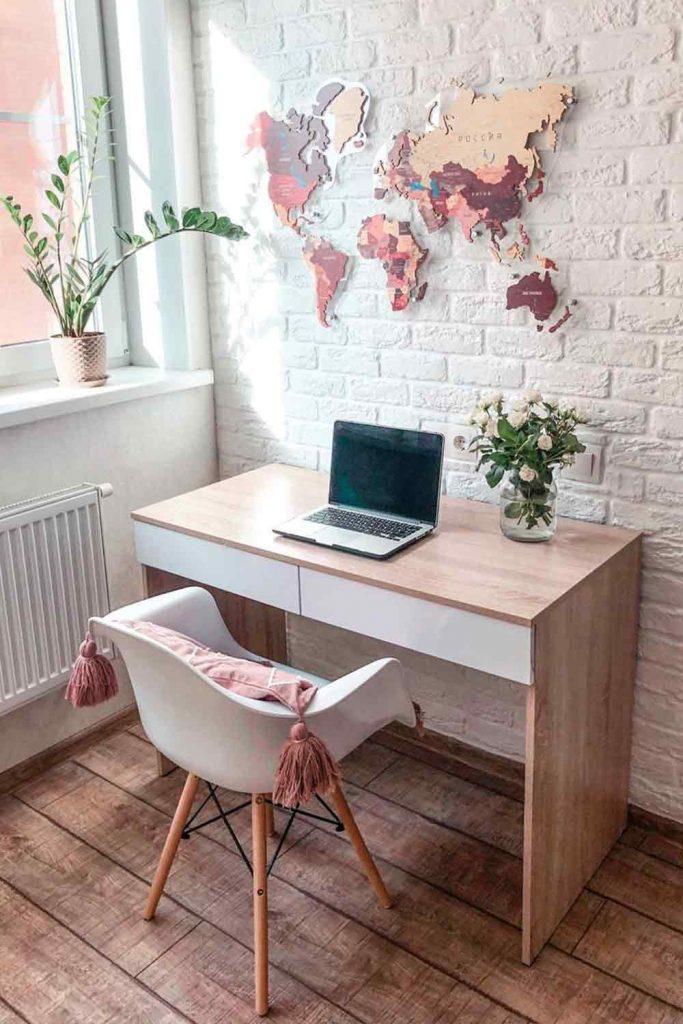 Source: Instagram/i_n_e_s_s_a
The truth is that the minimum of home office furniture can be enough to come up with that necessary working atmosphere. However, you should not forget that even the tiniest details, such as flowers on the desk, create that ideal mood you need to burst with energy and creativity.
Work Space Nook - Idea For Small Space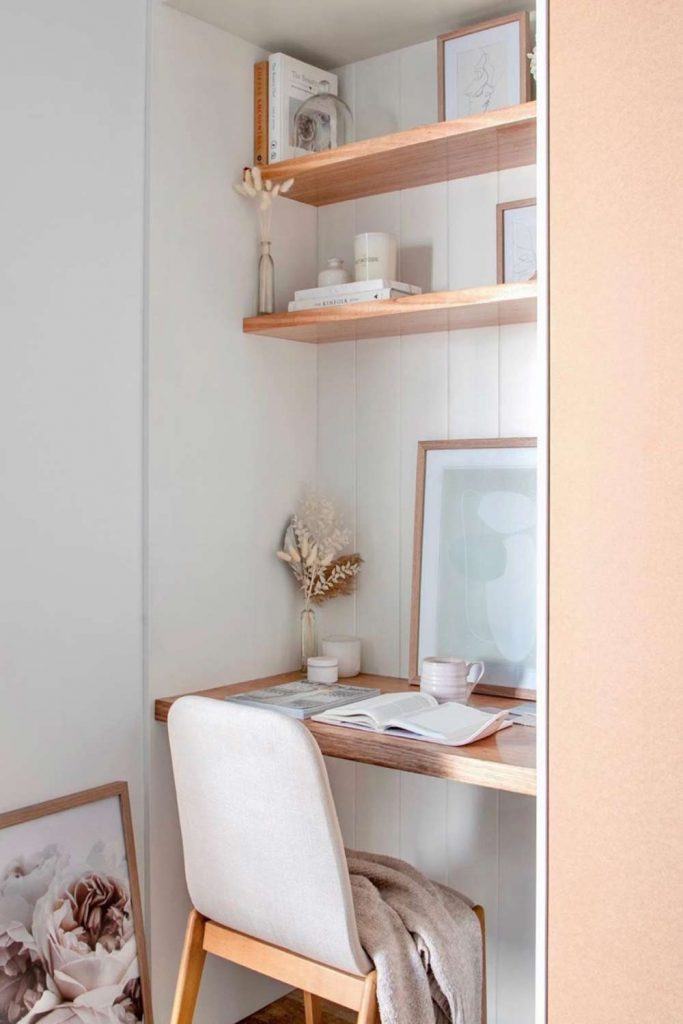 Source: Instagram/everyday.home
We know that not all of you may have a spare room at your disposal to turn into a fully-functioning home office. Nevertheless, even a simple desk paired with a home office chair can be enough. If you need some additional storage for your work stuff, you can always make use of those walls around you.
Retro Style For Home Office Organization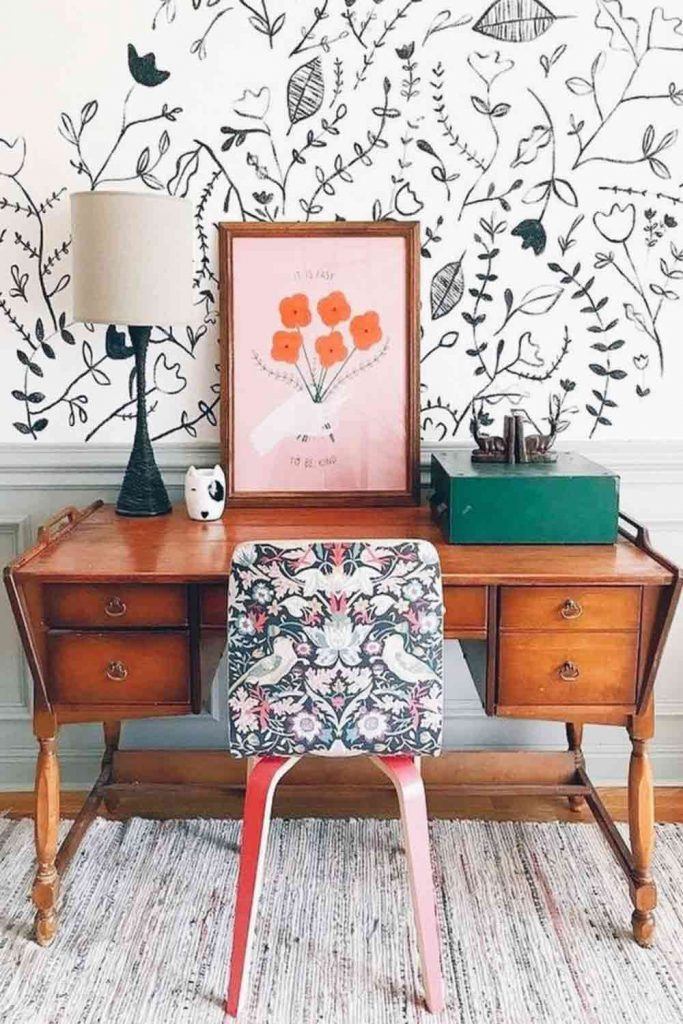 Source: Instagram/marzena.marideko
If you think that you require some super-modern office table to be able to come up with a usable working space, you are gravely mistaken. Even such a retro desk will fit the purpose perfectly, besides with a desk like that you will be able to create not just a simple office, but a retro one!
Loft Home Office Design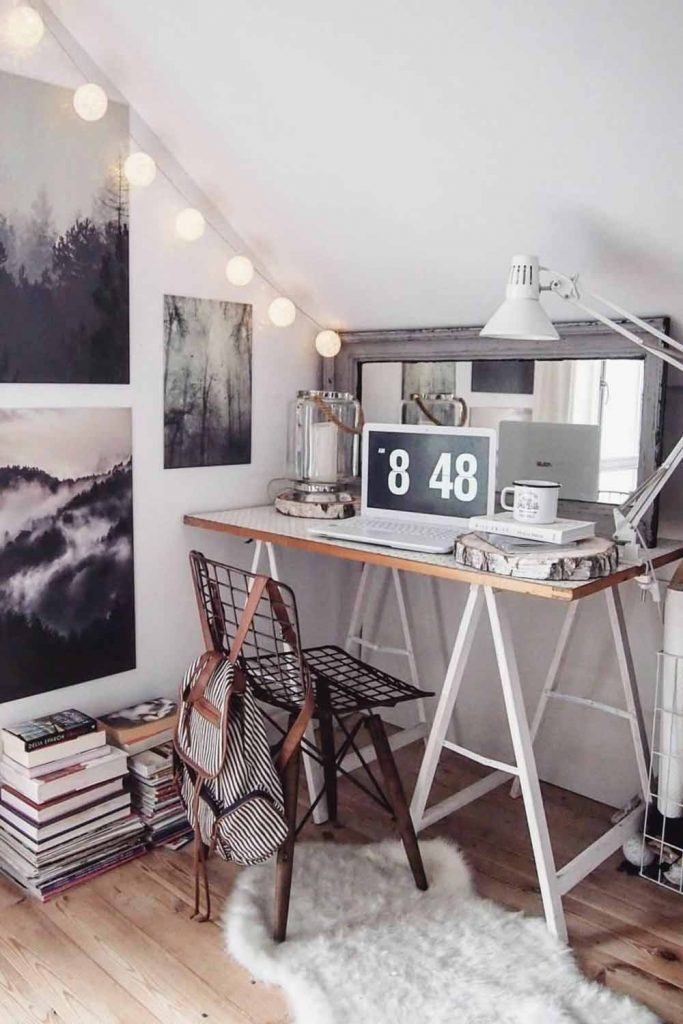 Source: Instagram/marzena.marideko
Those of you who are searching for some small home office ideas with a loft-style to them – we have a perfect example at hand. If you have no room on the walls to hang the shelves at – use the floor for storing purposes. As simple as that!
Home Office Décor In Industrial Style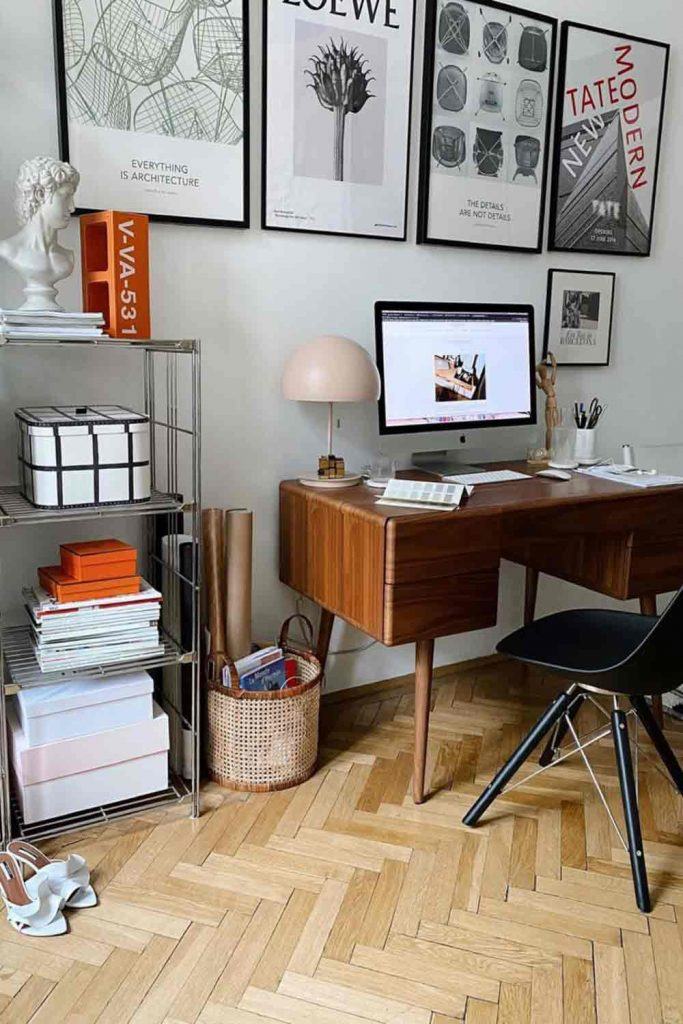 Source: Instagram/lesfactoryfemmes
It is not always a possibility to come up with some complete home office furniture sets. In times like this, you may think that there is no way you can afford a personal home office. That is not true. Even simple metal stands can carry out the roles of spacious storage furniture. At the very same time, stands like that will definitely introduce that industrial vibe into your house, and the style is quite required at the moment, we must say.
Small Work Space With Black Color Accent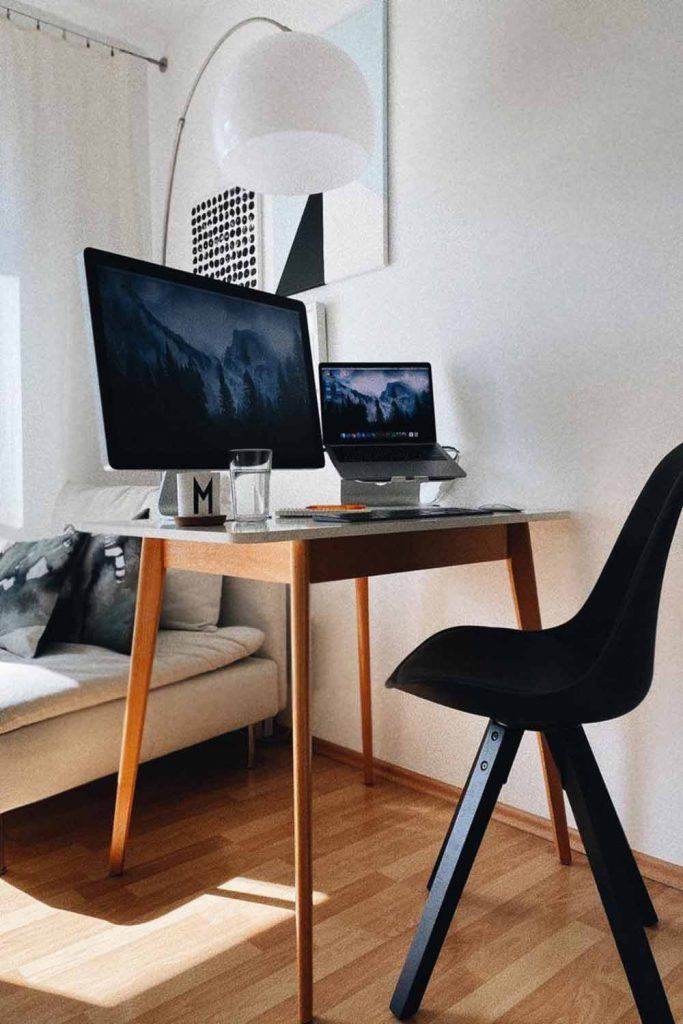 Source: Instagram/mainmuc
One of the best ways to make the most of a tiny working area is to spice it up with noticeable details. In this case, those black accents distract the attention from the size and attract to the meaning.
Home Office Space In Monochromatic Color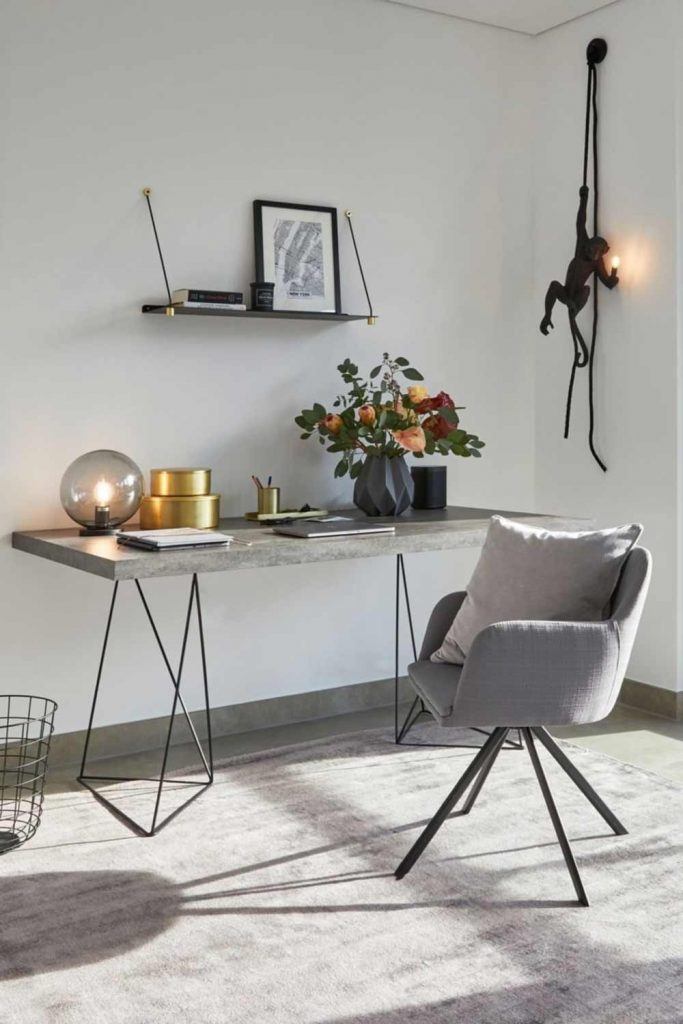 Source: Instagram/westwingnl
It is true that every person has his or her own styles and preferences, and there is nothing wrong with it. If you are not willing to add some specks of color to your home office – don't. As long as you enjoy that monochromatic design and it keeps you inspired and motivated – go for it!
Black And White Home Office Décor Idea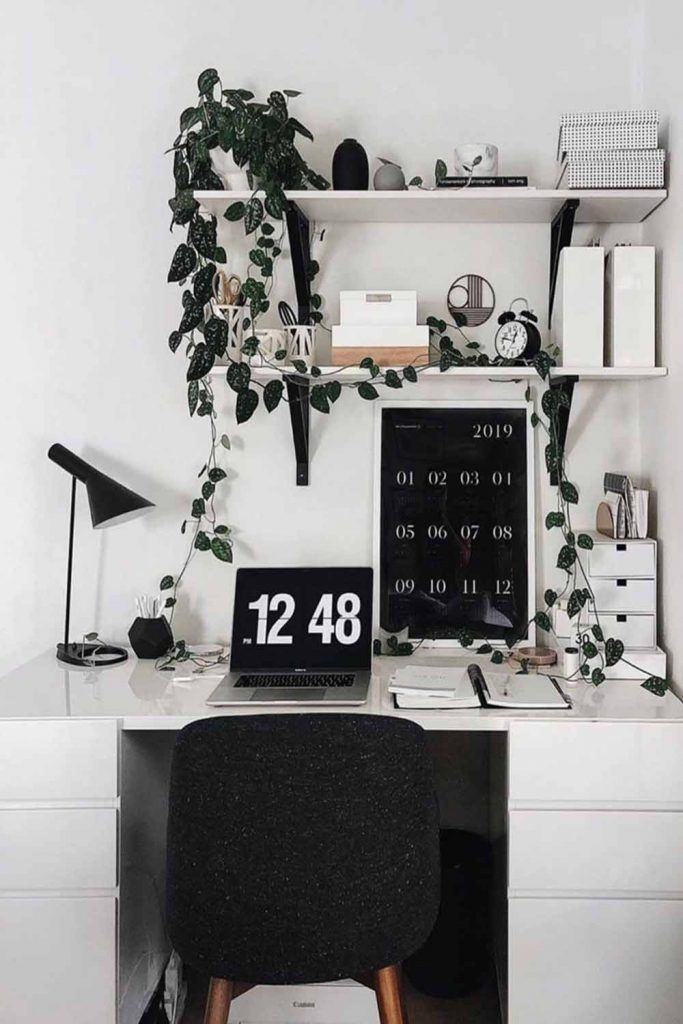 Source: Instagram/chicworkchick
Very often, people need their home office to be a precise replica of a standard one or something close to it. In case you belong to the category, then we would advise you to consider classy contrasting hues when you are decorating the home working space. The black and white home office looks reserved, stylish, and practical at the same time. What else do you need?
Work Space With Wall Pictures Décor And Plants Accents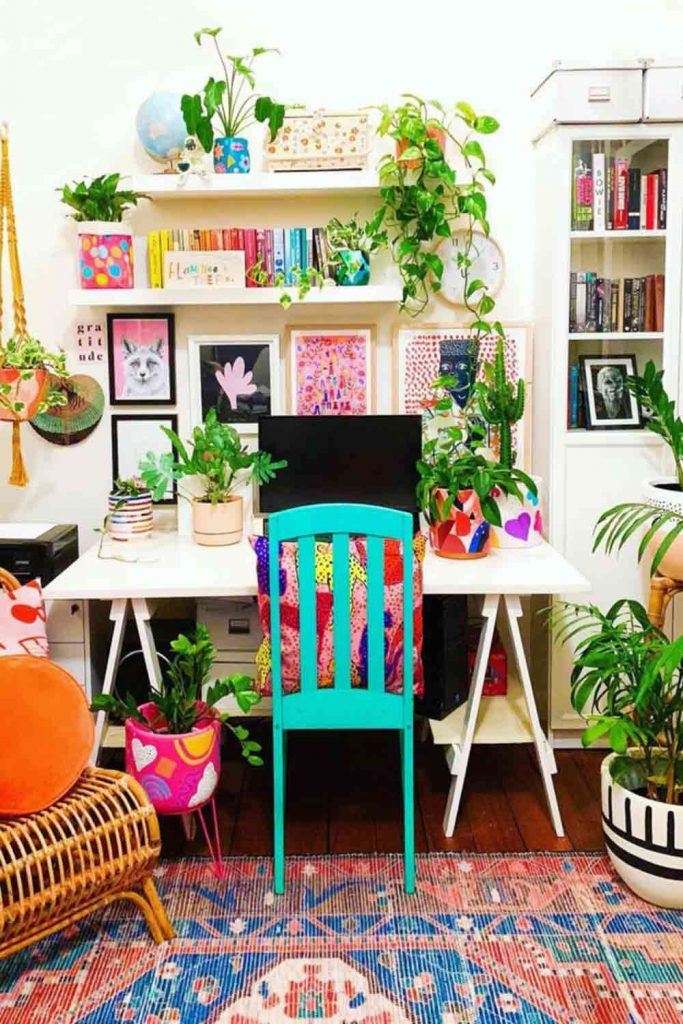 Source: Instagram/theflamingoandthefox
Creative people are in constant search for inspiration. We know that. That is why all creative people should consider brighter offices rather than reserved ones. Besides, we assure you – there is no such thing as too much color. See for yourself!
Some people strongly dislike it when it comes to working from home. We say that we love it. The reason why we do is that we know how a practical home office should be organized and styled. Besides, we are ready to share the main tips and ideas with you too!
FAQ: Home Office
Should my desk face the window?
It's best if the windows are on your side. You'll be distracted if you start contemplating the view. When you're at your desk, work, and when you're on a break, take in the view. Being able to easily enter and exit the desk is important.
What size should a home office be?
A home office can be any size, but the usual size is between 50 and 150 square feet. Some people, on the other hand, are quite content with their home office space as tiny as 30 square feet, while others choose a room with more than 200 square feet of storage and workstation.
Is it bad to have a computer in your bedroom?
The computer should not be used in your master bedroom since it emits bad chi. The bedroom should be used for leisure and rest only. If having your computer in your bedroom is indispensable, you can still improve chi flow by following a few feng shui rules.
REFERENCES:
The Home Office (HO) is a ministerial department of Her Majesty's Government of the United Kingdom, responsible for immigration, security and law and order. Source