Organize your home office desk in a creative, stylish, and beautiful way, and any work you do there will be much more fun. See our pieces of advice on how to revamp the desk at home.
Also, consider how to arrange the things not only on your desk but also in front of it, for example, opt for a gallery wall. A set of pictures that you prefer can easily enhance your mood.
When picking a wall color, pick something trendy, like a chevron pattern. But mind that cold shades keep you focused while warm shades make you relax. Now let us revamp the desk.
How to Style Your Home Office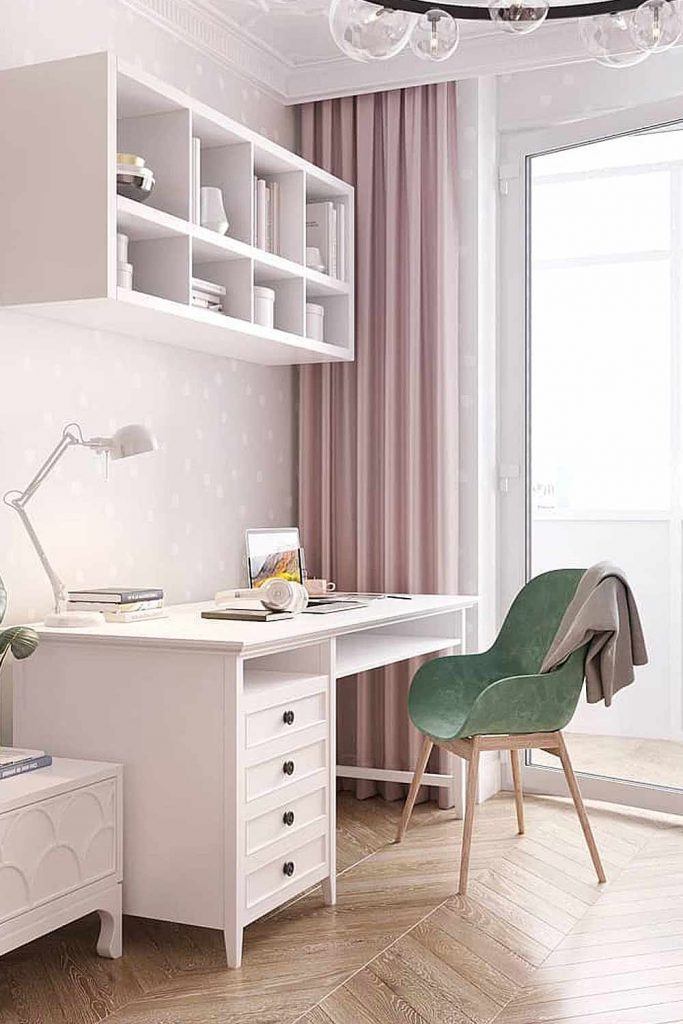 Credit photo: Instagram.com/kurtina_elena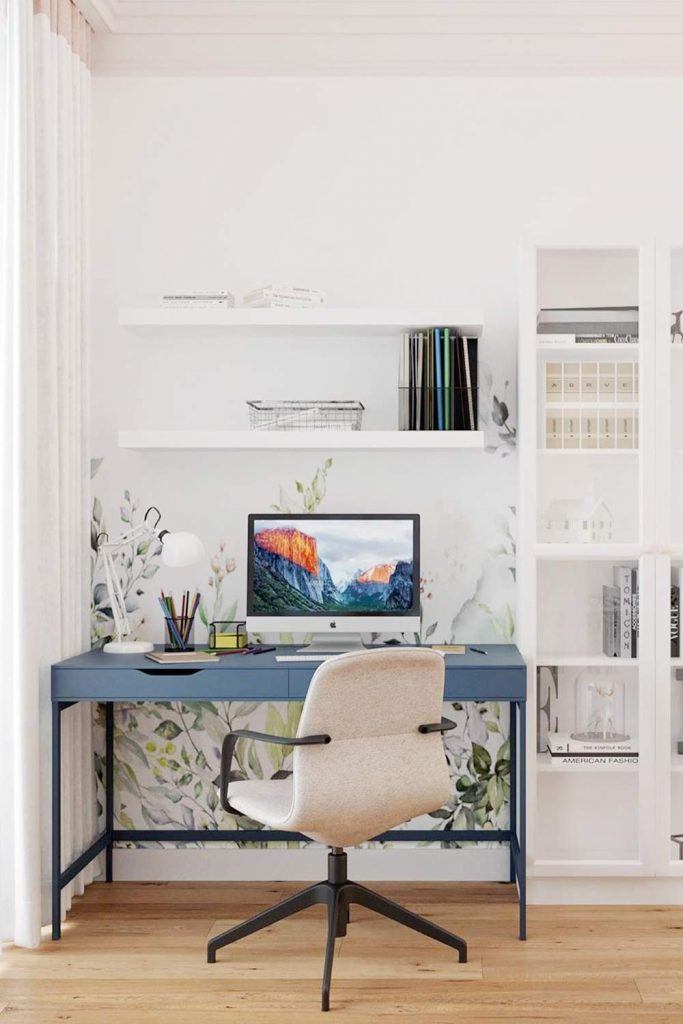 Credit photo: Instagram.com/flatforfox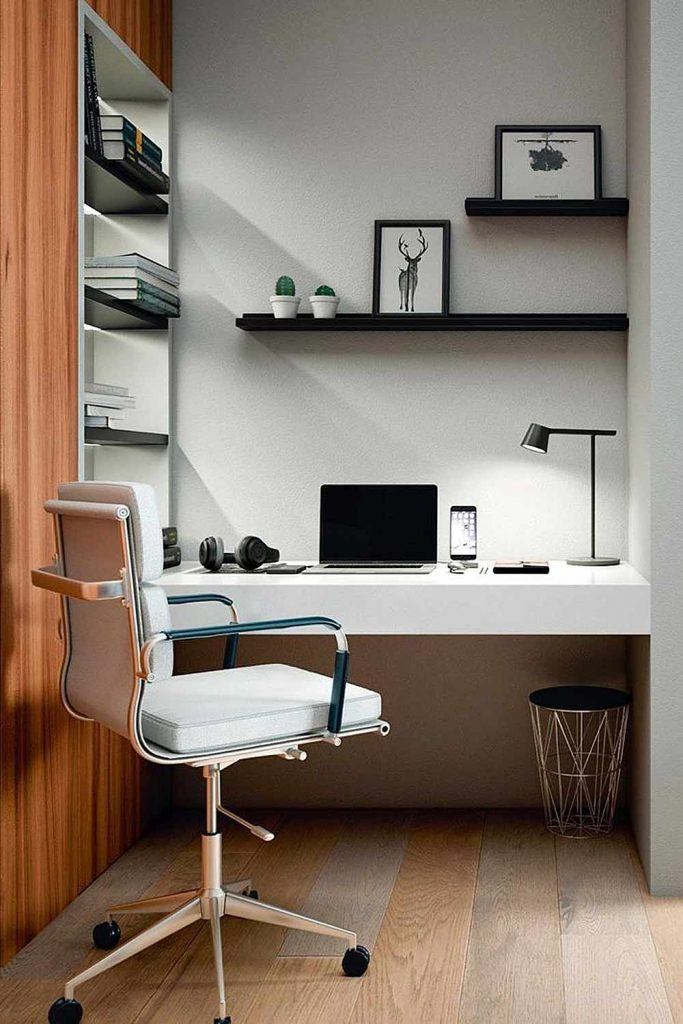 Credit photo: Instagram.com/novinskiy_interiors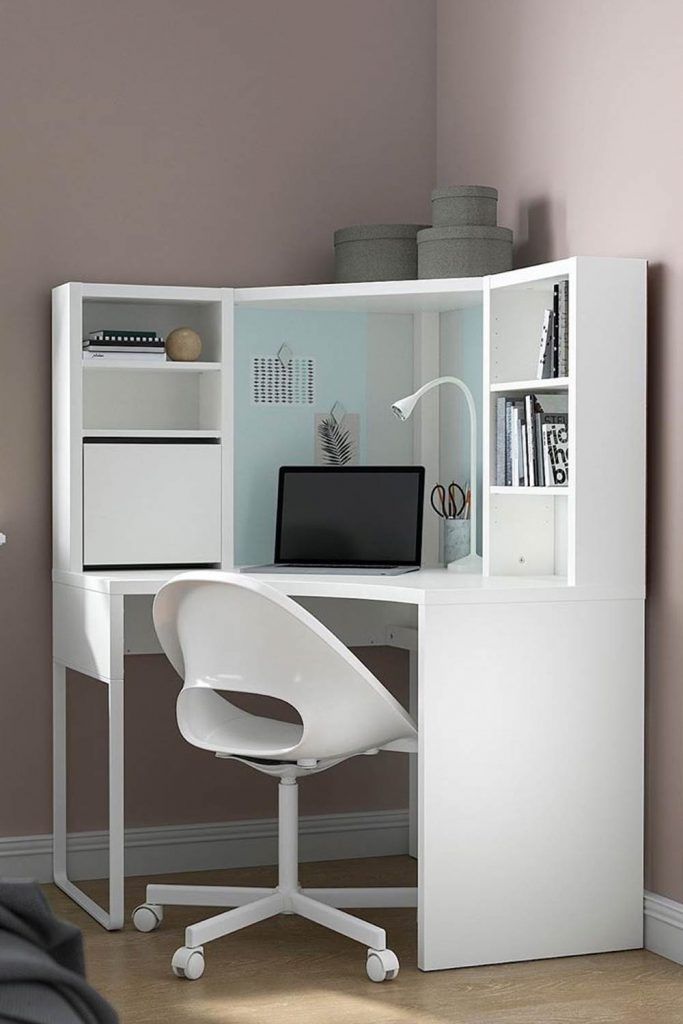 Credit photo: Instagram.com/wmart.kz
Desk Organization Ideas
Hang Your Calendar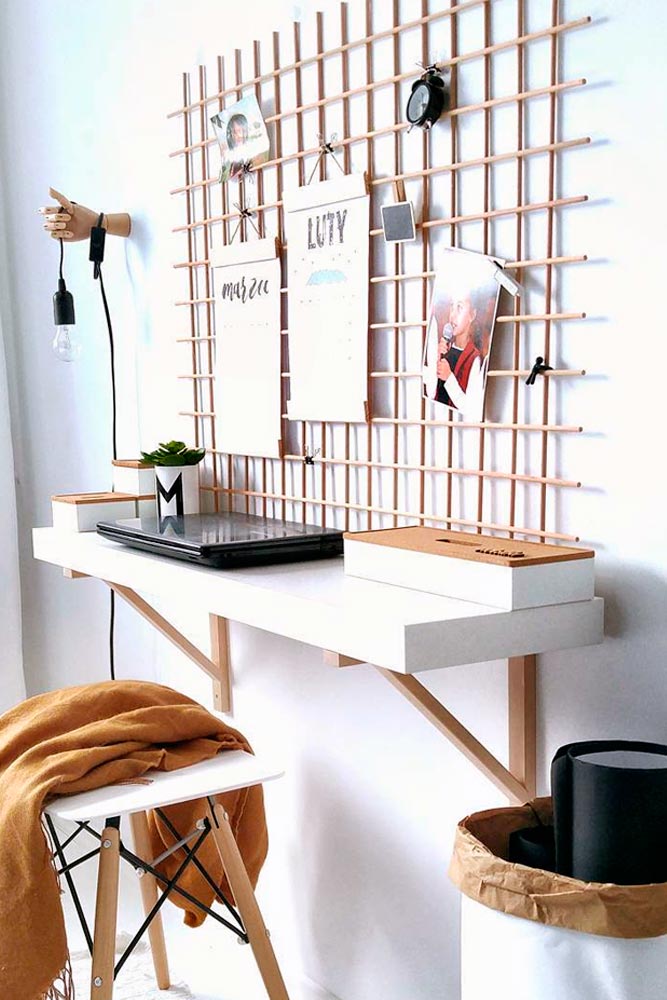 Credit photo: Instagram.com/so.very.me.and.home
It might seem obvious, but having a calendar in front of you is really convenient. Place your schedule and calendar on your table to be constantly reminded about important things and events.
Stick With A Color Scheme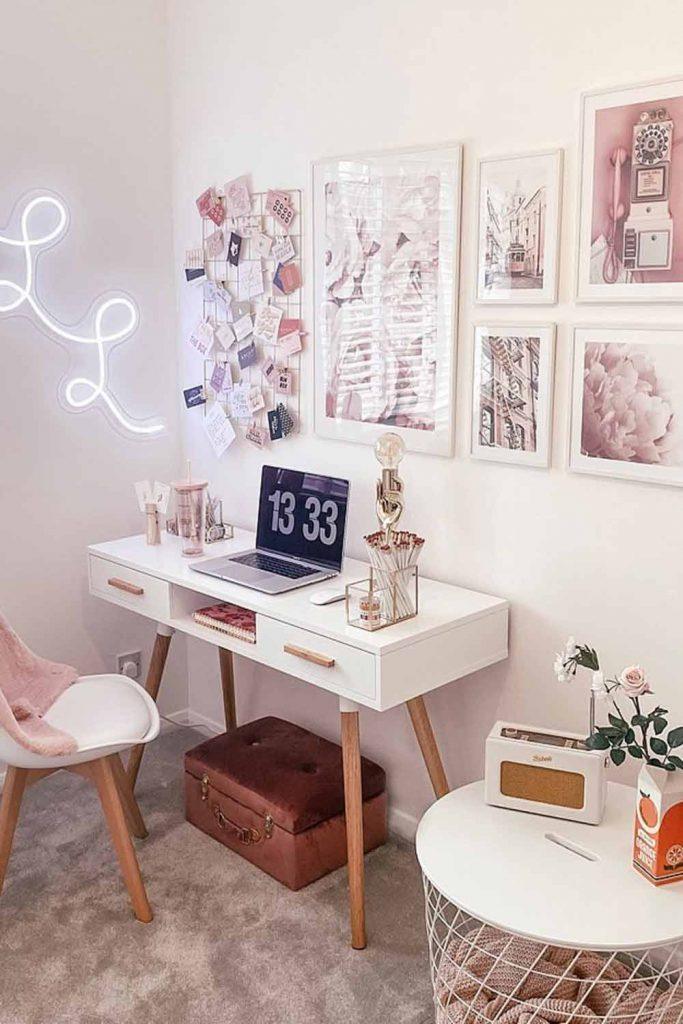 Credit photo: Instagram.com/lucys.logos
When organizing your desk, pick colors that are pleasant for you to look at and that are also well-combined. Two to three colors will suffice as more colors can distract you all the time.
Watercolor Calendar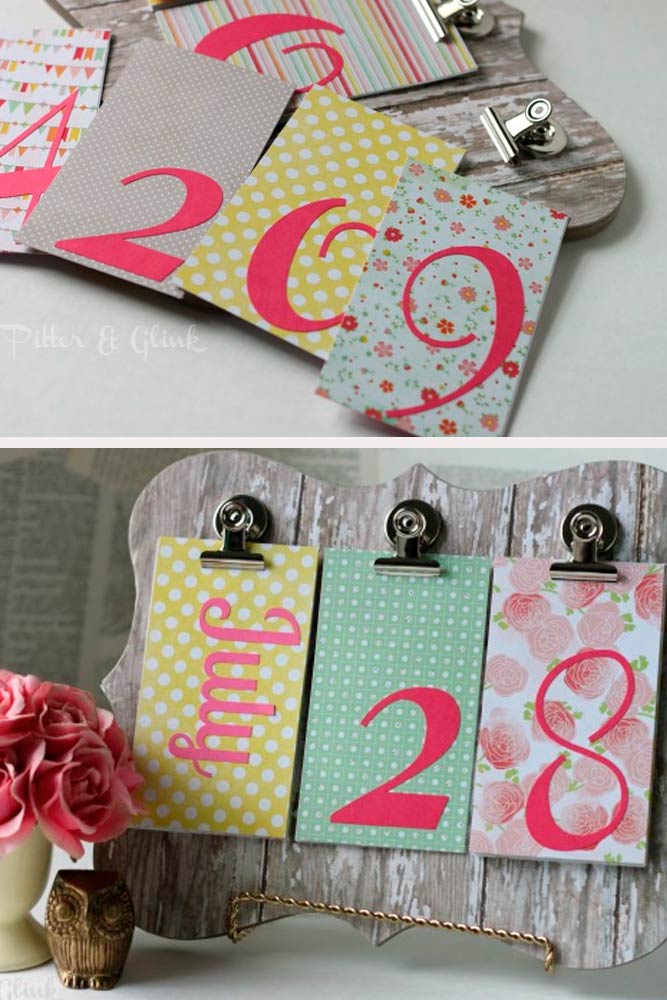 Credit photo: Instagram.com/pitterandglink
If you want a calendar to serve for more than one year, you can easily create it at home. There are so many techniques how to do it, just pick the one that works best for you.
Hanging Wall File For Home Office Desk Organization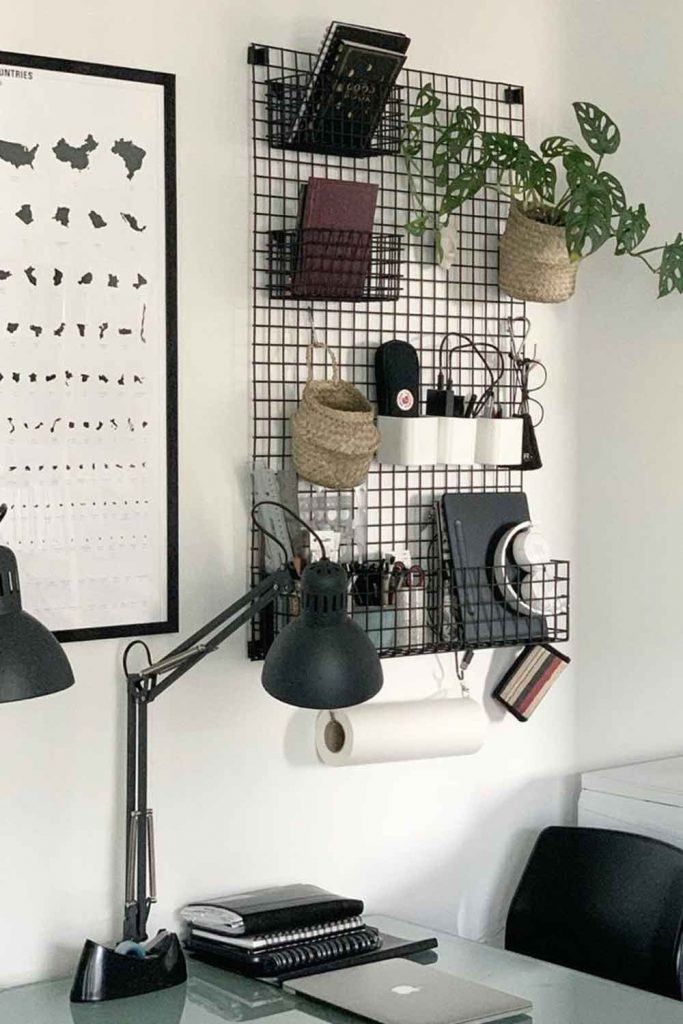 Credit photo: Instagram.com/puuhailee
Besides being embellishing, file holders are really functional. By hanging them on the wall in front of your desk, you will get much free space. And all your papers will stay in the exact place where you can easily find them.
Pencil Holder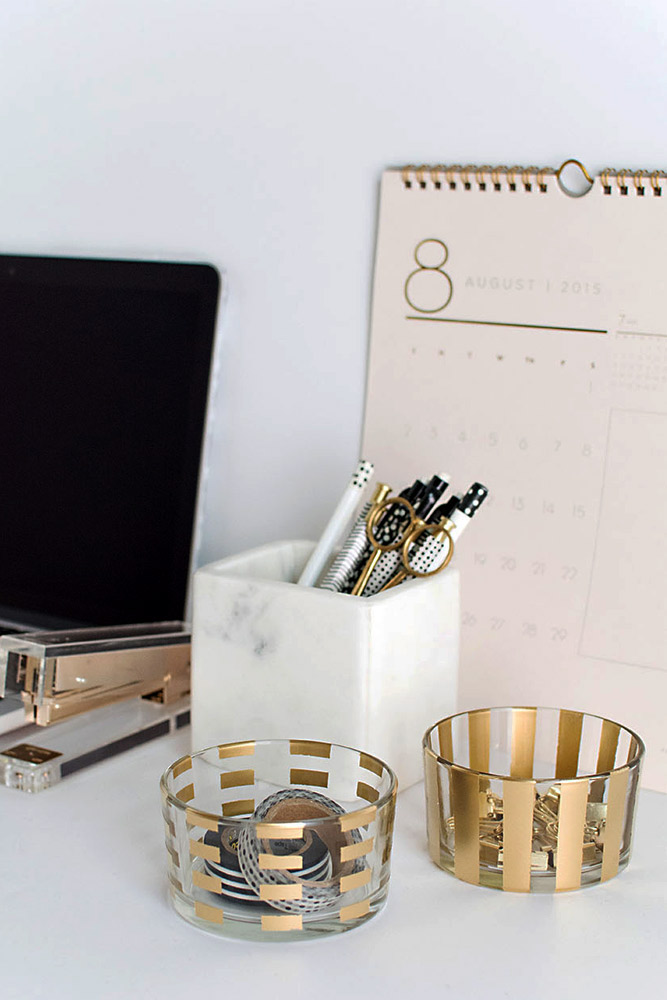 Credit photo: Instagram.com/homeyohmy
We all know that a pencil holder is quite a useful thing to put on our home office desk. And the good news is that a pencil holder can be made by yourself, using materials that can be found in your apartment.
Label Your Inner Home Office Desk Storage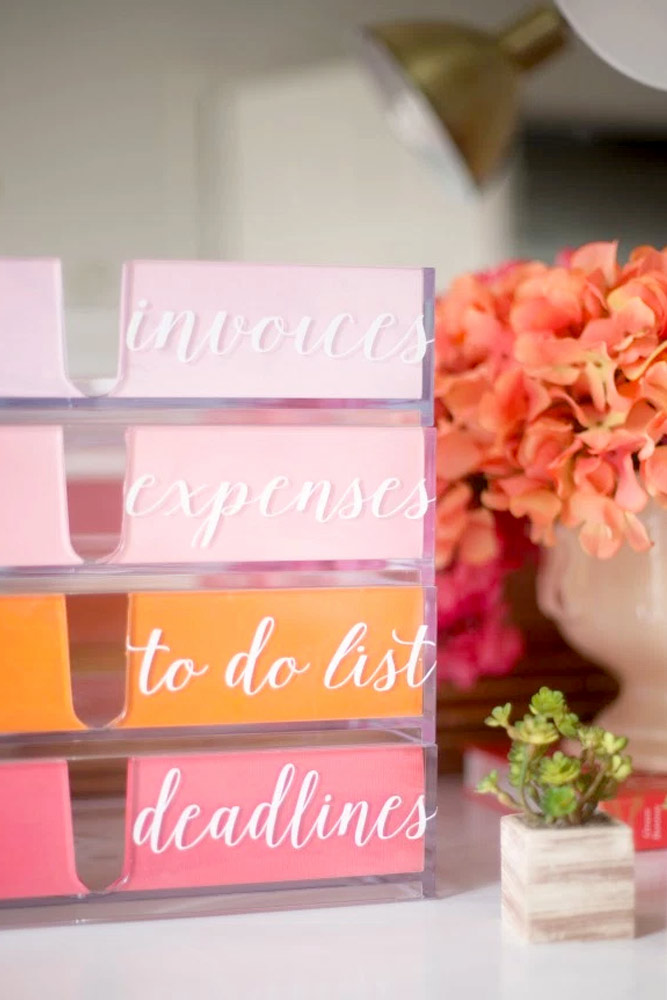 Credit photo: Instagram.com/justdestinymag
Labels are the true masters in the world of organization. Sort your things, label them, and you will be able to reach any necessary thing in the blink of an eye.
Shoebox Shelving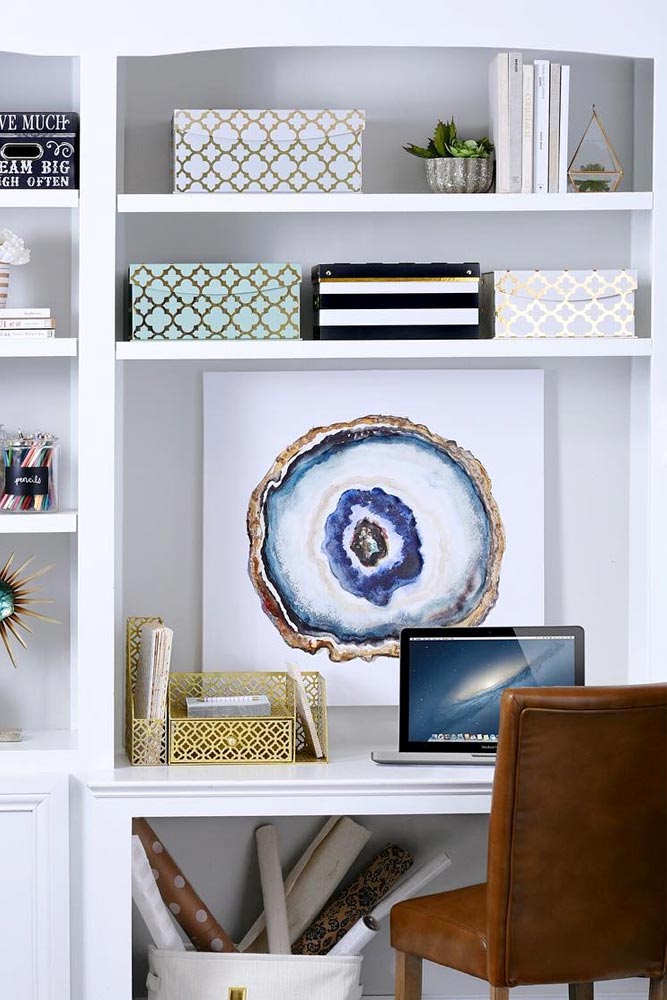 Credit photo: Instagram.com/kirklands
Shoeboxes have recently become rather popular arrangement utilities. And this trend is not surprising as every woman has many shoeboxes but has no idea where to place them. So, turning shoeboxes into shelves or just storing your things in them is a smart decorative solution.
Mouse Pad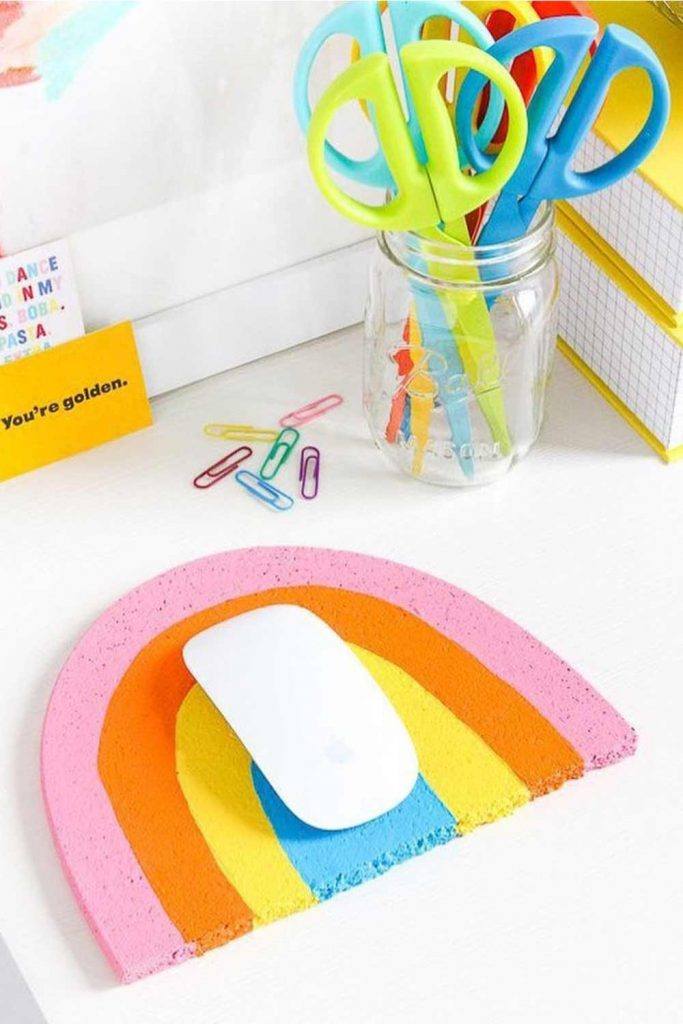 Credit photo: Instagram.com/plaidcrafts
Oftentimes, we search for a particular mouse pad design or color and cannot find it anywhere. Well, if you happen to know what we are talking about, don't get upset as there is a simple way out. Just create a mouse pad by yourself and decorate it the way you wish to.
Jazzy Letter Holders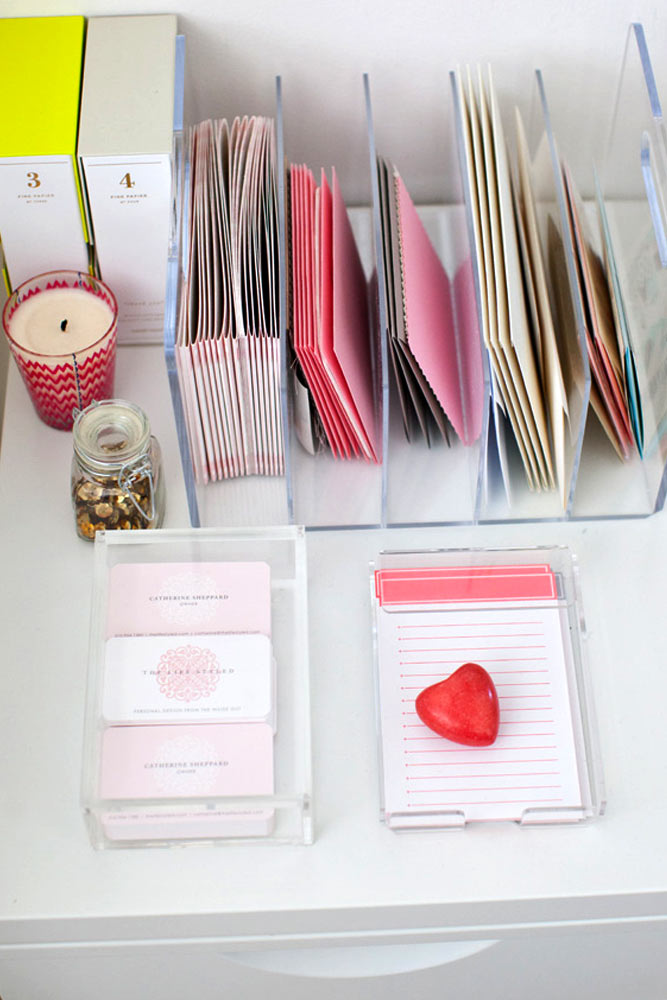 Credit photo: Instagram.com/glitterguide
Place a letter holder on your table, and all your documents, letters and notes will be at hand all the time. It's better to choose a letter holder with multiple sections. Thus, you will be able to sort your documents more easily.
Desk Caddy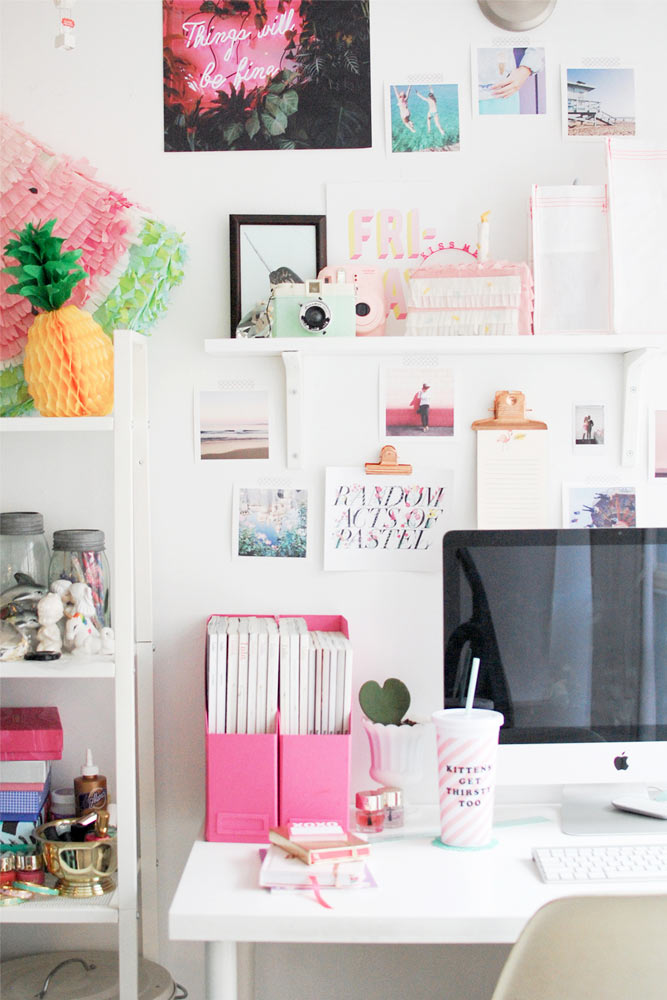 Credit photo: Instagram.com/randomactsofpastel
A desk caddy is such a functional upcycle! Reuse some colorful boxes in a creative way to store your things on your table.
Picture Desk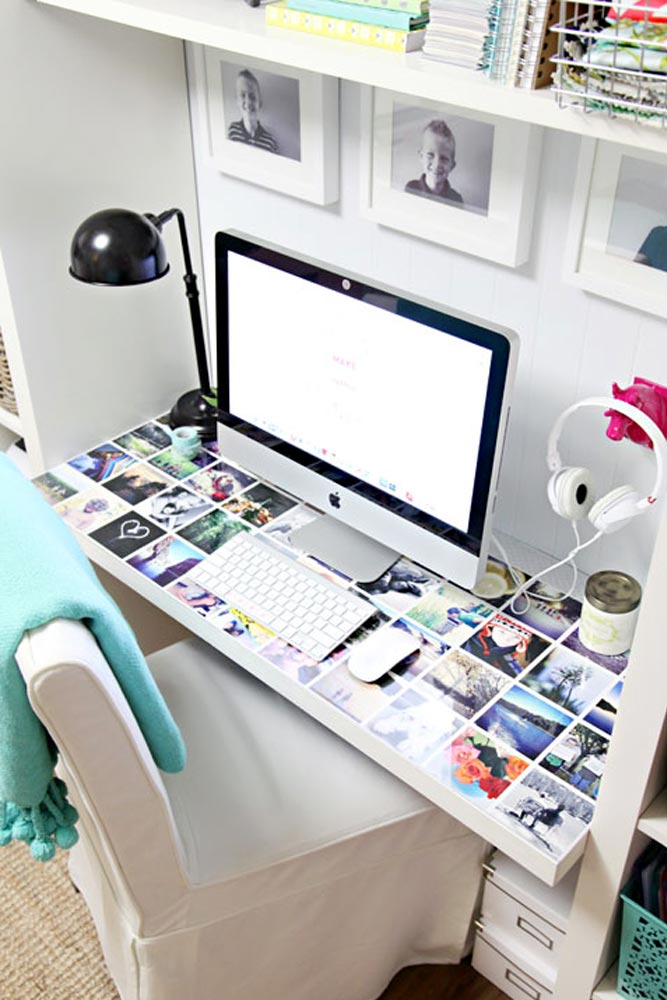 Credit photo: Instagram.com/iheartorganizing
Decorate your table with some pictures that can easily improve your mood. While working or studying, you can temporarily shift your focus on these pictures to allow your mind to rest.
Tape Frames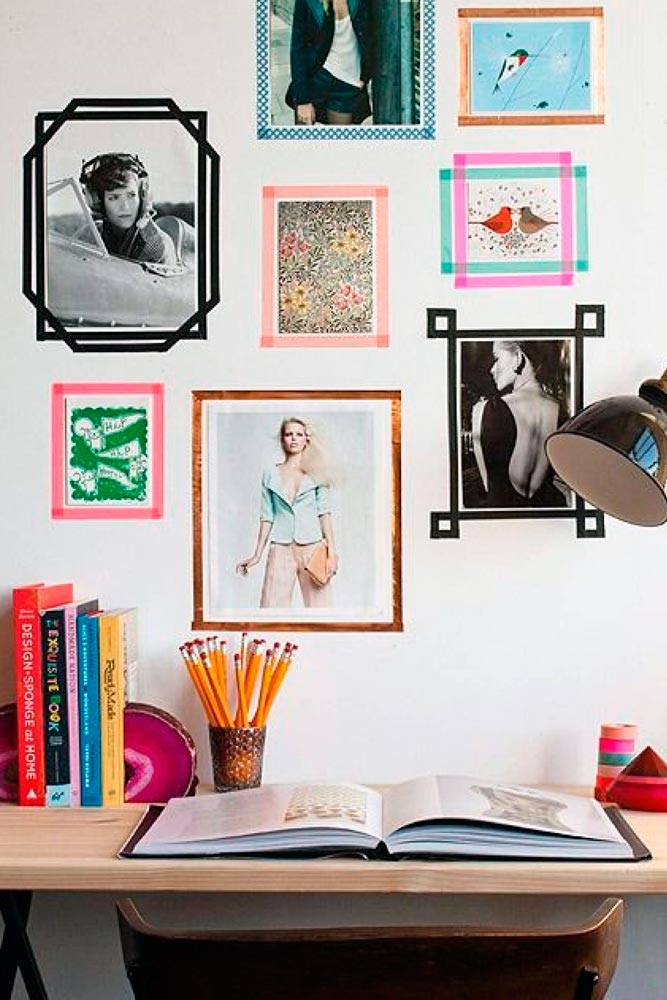 Credit photo: Instagram.com/sixthingsshop
Instead of deciding between costly frames and damaging nails, hang the decorative elements with the help of electrical or washi tape. Thus, your walls will really stand out and you won't have any problems when it's time to replace your custom frames.
Fabric Buckets For Home Office Desk Organization
Credit photo: Instagram.com/dom.w.kadrze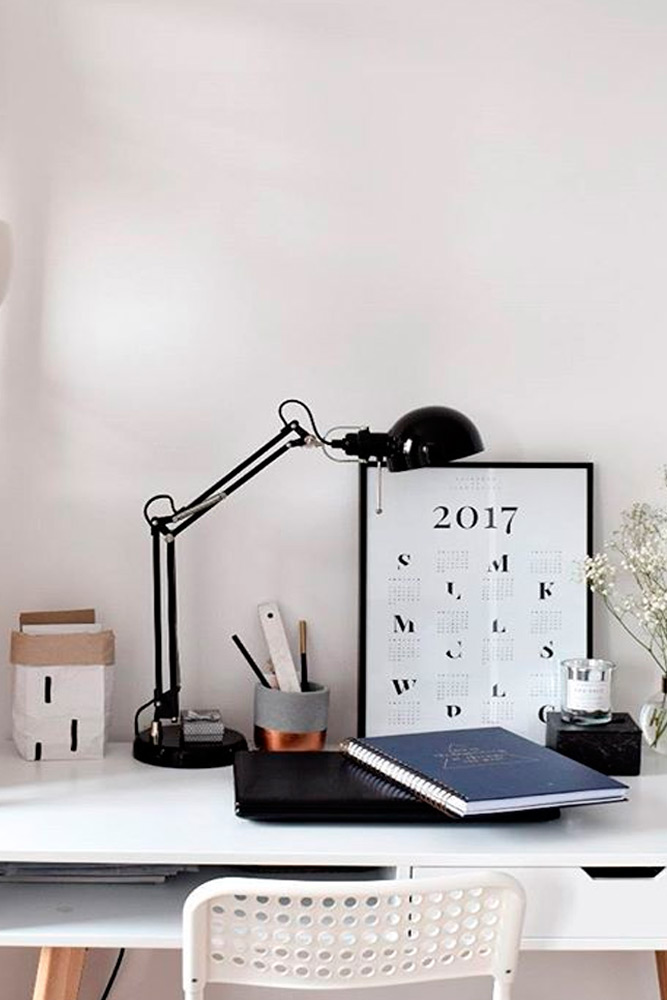 Who says that all things on your desk should be made of wood, metal, and glass? It is your desk, and you can organize it in a less formal way, for example, by placing there some decorative items made of fabric.
Spray Paint Your Accessories
Credit photo: Instagram.com/hobbylobby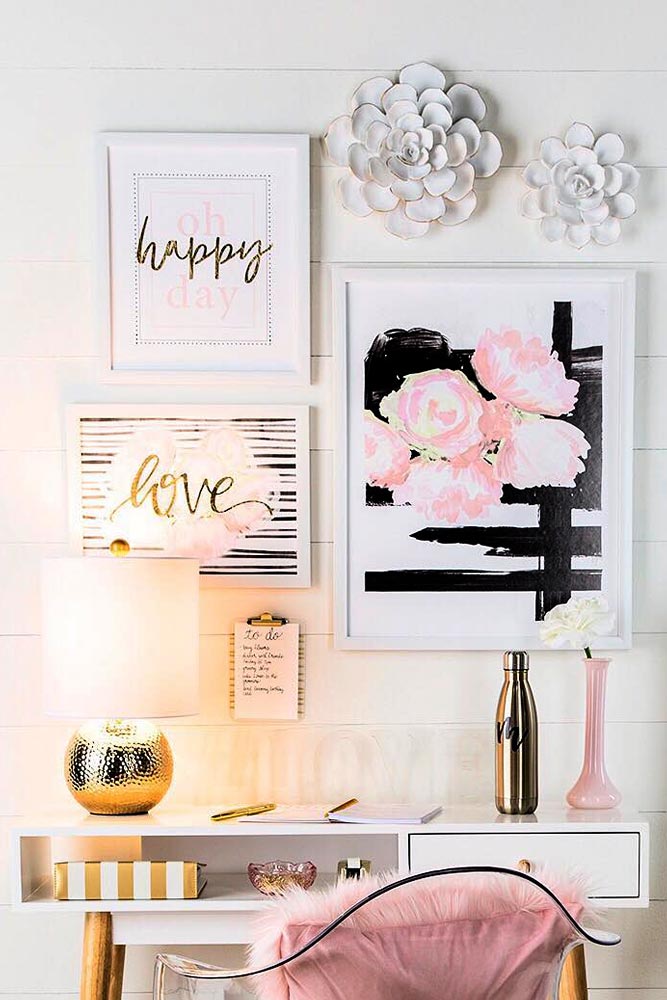 Spray painting your decorative items allows you to renew the look of your desk without spending much time and effort. Moreover, all items will match each other if you spray paint them.
Revamp a Cheap Desk With Fake Marble Vinyl
Credit photo: Instagram.com/homegoods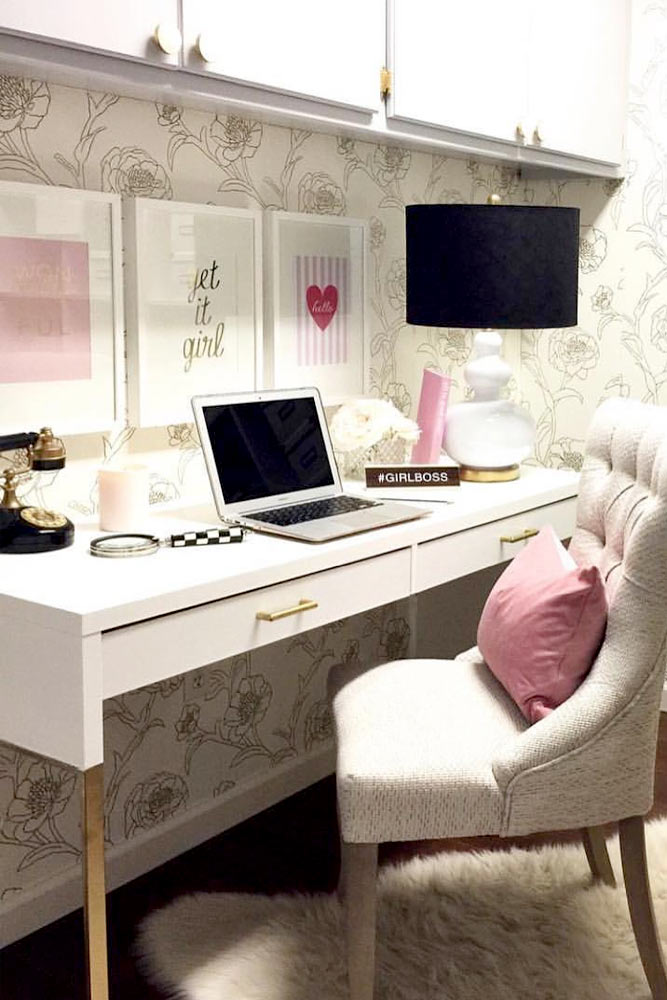 And if your desk is not very expensive but you wish it to seem like that, it is possible to achieve the desirable look by applying fake marble vinyl. This little trick will make your working space look really cool.
Rolling Cart For Space Organization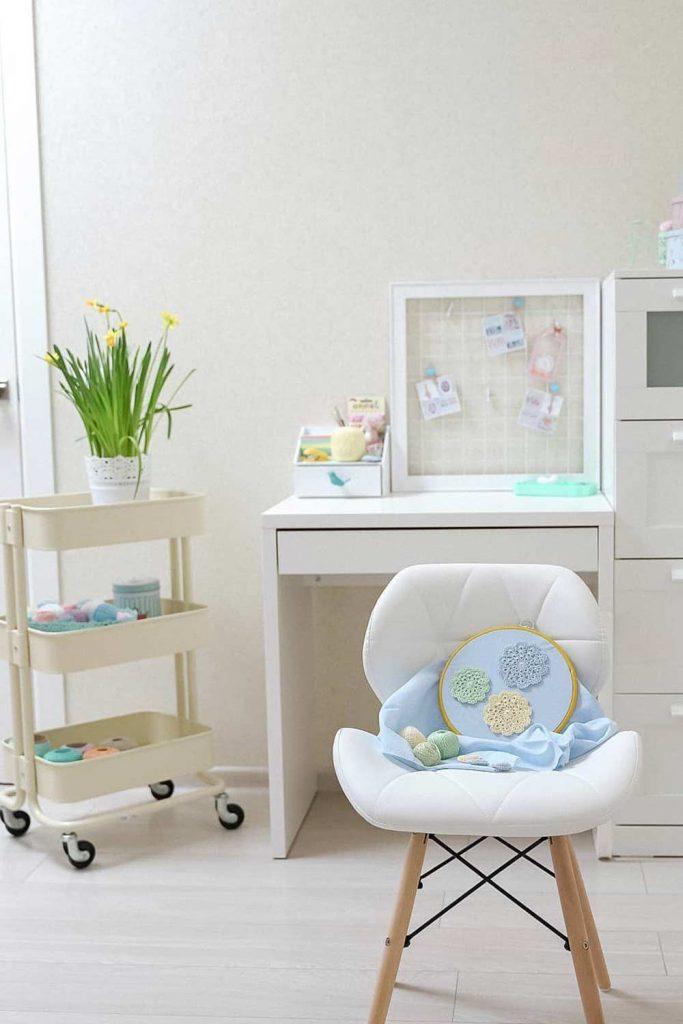 Credit photo: Instagram.com/designed_by_natalia
No matter how big your desk may be, it is always not enough to contain all of your belongings. Besides, when your desk is overcluttered, it takes time to find the object you need right there and right now. There is a perfect way out, though. All you need is a rolling cart. Such a cart can become an ideal extension of your desk so that there is room for everything.
Space Storage Under The Home Office Desk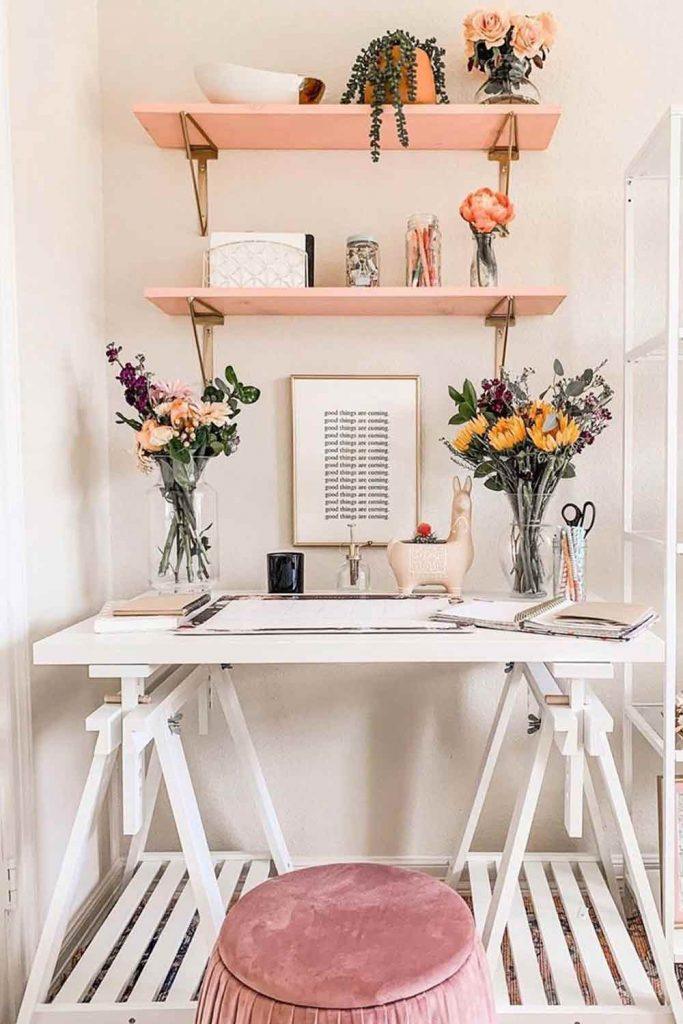 Credit photo: Instagram.com/astoldbymichelle
You need to be skillful enough to use every centimeter of your home office because the belongings are many, and the office is at times limited. Look under your desk, what do you see there? Free space! Use it! Add floating shelves to the bottom of your table and store some of the essential items under there.
Pegboard For Customizable Storage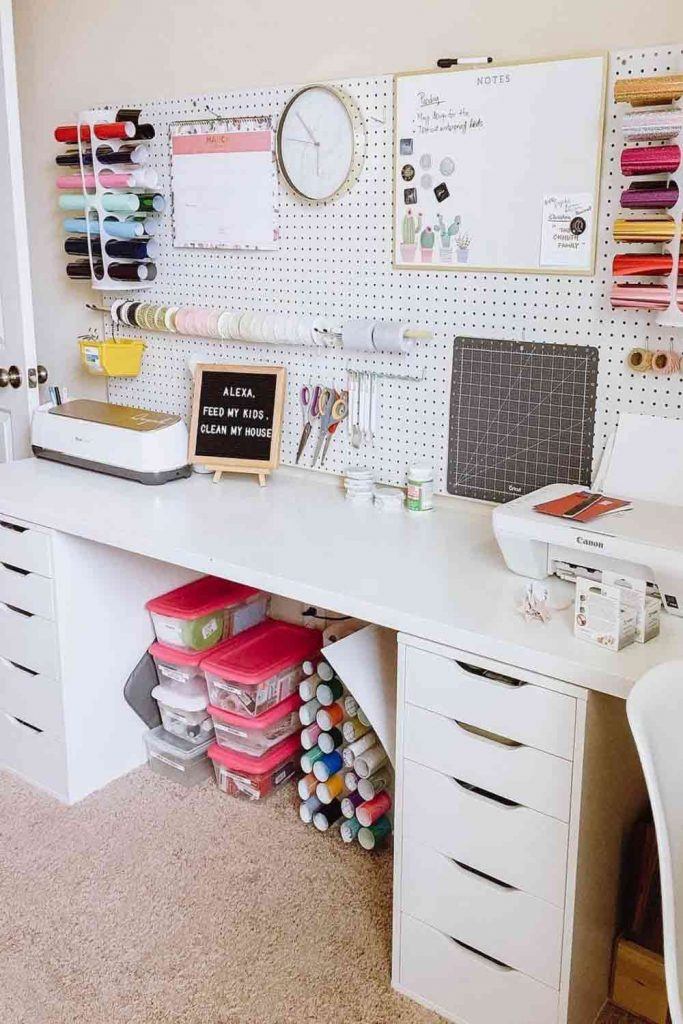 Credit photo: Instagram.com/bestcraftrooms
When you think about storage, you usually consider the ground surface. However, your walls are perfect for storing smaller items as well. All you need is a pegboard wall, and your home office will suddenly become a lot more spacious.
DIY Ideas For Home Office Desk Organization
DIY Pen Holder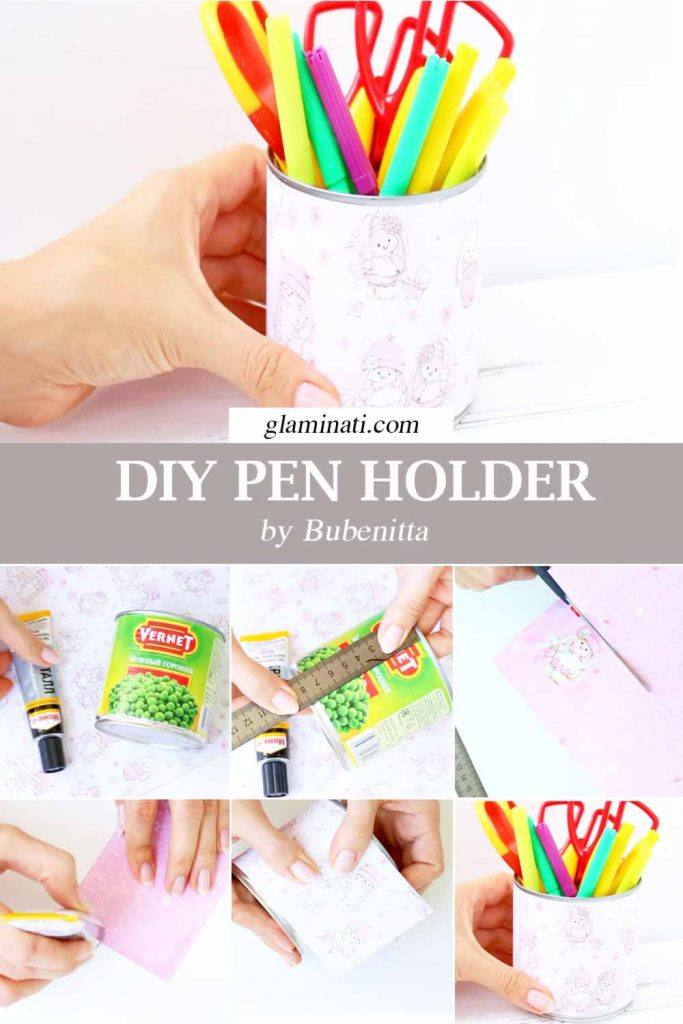 Credit photo: Bubenitta via Youtube
Does it bother you that all of your pens and pencils are lying around scattered on the table? Say no more! This simple pen holder will deal with the matter once and for all!
Take a used tin can large enough to contain all of your belongings.
Measure the height of the can.
Transfer the measurements onto the wrapping paper of choice.
Put on some glue onto the paper and stick it to the can.
Smooth the paper, glued to the can and let it dry.
A perfect pen holder is ready!
DIY Cardboard Organizer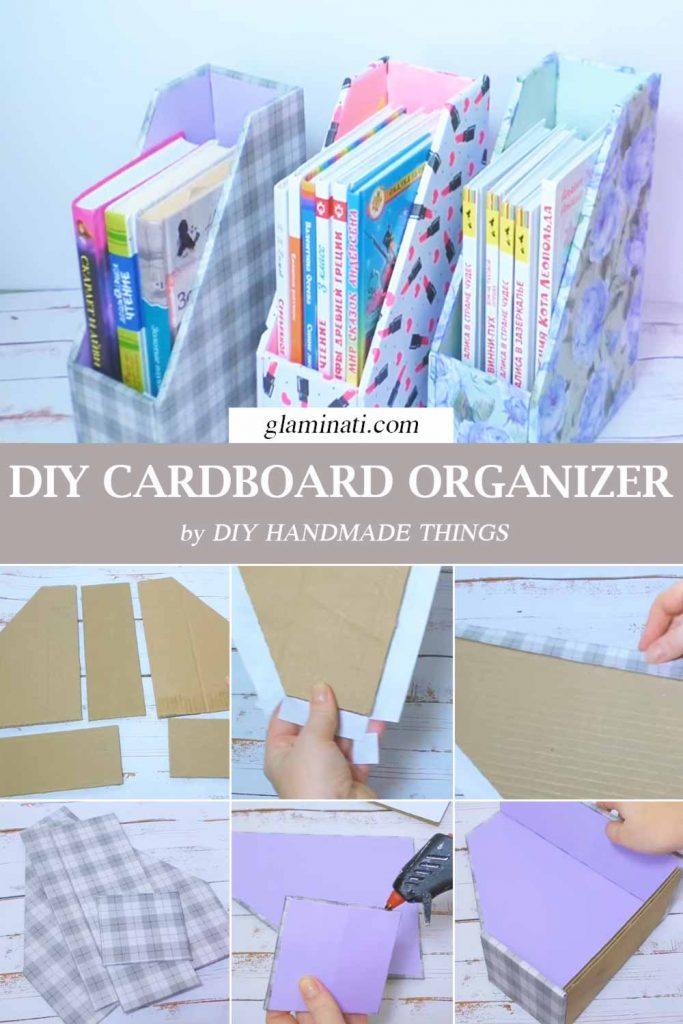 Credit photo: DIY HANDMADE THINGS via Youtube
Keeping all your books, notebooks and magazines organized is the best way to declutter your table. You can succeed with the task if you have a carboard, glue, and wrapping paper at hand.
Start with cutting the parts of the organizer out of cardboard.
Wrap each part in wrapping paper, do not forget to glue the paper to the cardboard.
Add a matching paper lining to each part of the organizer.
Glue the parts together.
Let your organizer dry out, and you can use it.
FAQ: Home Office Desk
Do you need a desk to work from home?
A desk, a chair and, of course, a computer are required in every home office. We also recommend using noise-cancelling headphones with speakers for video conference calls.
Where to study if you don't have a desk?
Investing in a wall mounted desk is the most space-saving solution to establish a study place without a standard desk. For students living in small rooms or dorms, a wall mounted desk will be a perfect solution.
Do you think an office desk job is not stressful?
According to a recent study, some form of physical activity at work can assist in reducing psychological stress both during and after working hours. When compared to individuals who were less physically active at work, those who practiced physical activity at work had 15 percent less physiological stress after working hours.
REFERENCES: