Tips To Prevent Damaged Hair
Do you have damaged hair? As women, we put our hair through so much from excessive washing to blow drying, curling and straightening to the use and abuse of hair products. All of this can leave our hair frizzed, dry and severely damaged. However, there are plenty of ways how we can fix our damaged tresses, from managing our diet to caring for our hair with natural products that do not contain harsh ingredients.
A DIY hair mask is a great way to help heal damaged tresses. You can easily make it at home with a few natural ingredients.
It doesn't cost a lot to have healthy hair. In this article, we will give you many tips to help repair years of hair damage.
First, we should take a look at some of the things that can cause damaged hair. Of course, extensive washing may be the culprit, but also the overuse of hair products. Processes for your hair, including bleaching, highlighting, coloring, perming and straightening are not healthy either. Too much sun exposure and brushing your hair excessively can also contribute to hair damage. If you do not take the time for your hair, it can result in dry hair, split ends, thinning hair, and excessive breakage. Following are some tips on how to properly care for, repair and even prevent your tresses from getting damaged.
Essential Oils To Repair Hair Damage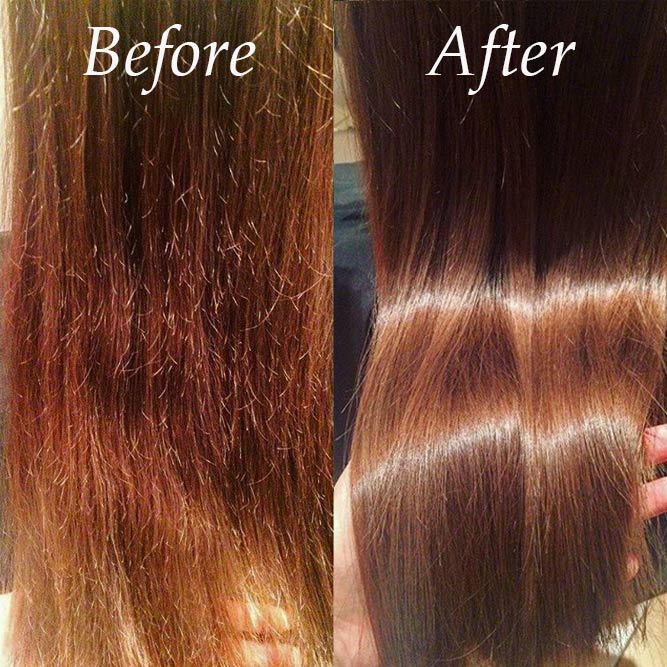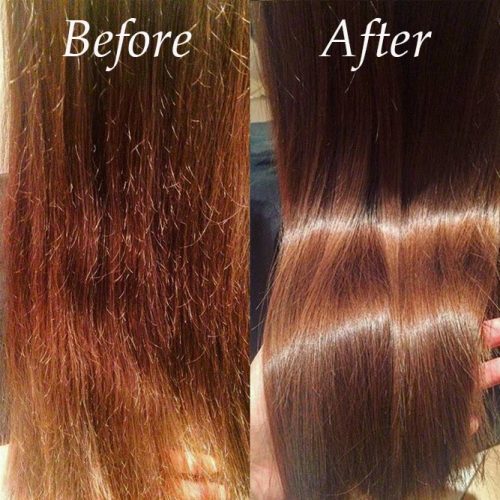 Source: anna_kovalenko_beauty via Instagram
Essential oils are an excellent way to help repair your hair by restoring moisture and nourishing your hair naturally. Since they penetrate the roots, oils nourish from the inside out. As they contain important vitamins and fatty acids, they can not only repair the previous damages but also prevent the further damages.
1. Olive Oil
Olive oil is good for so many things. It does wonders for your hair as it the best oil to naturally condition your hair. Simply apply a tablespoon of warm olive oil to your scalp and massage in a circular motion. Cover your hair for about 40 minutes with a shower cap and then rinse thoroughly. If you hair is really greasy, wash with gentle shampoo.
2. Avocado Oil
Avocado oil works great for dry and damaged hair as it penetrates the roots and provides superior moisture to the core. As it contains vitamin E and monounsaturated fatty acids, it will give your hair a healthy sheen and promote hair growth. Simply deep condition your hair with hot avocado oil for at least 30 minutes before rinsing. Or, you can leave it on overnight under a shower cap and wash it out the next morning.
3. Tea Tree Oil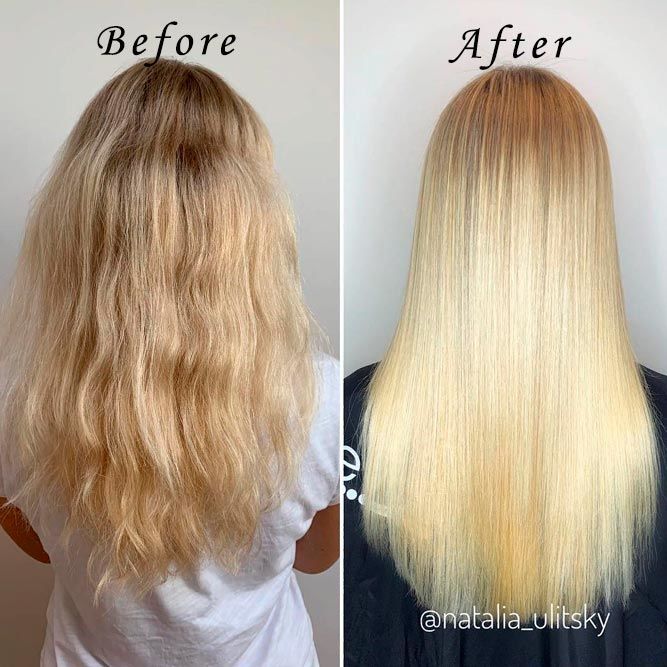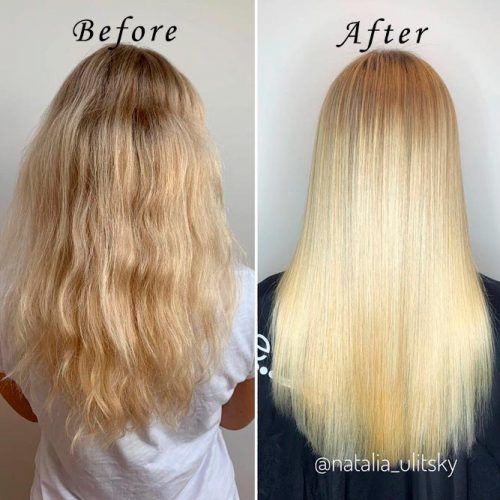 Source: natalia_ulitsky via Instagram
Tea tree oil is a great way to treat dry, itchy scalp and unclog your hair follicles. Besides, it helps promote hair growth. To use, wash and condition as usual, then towel dry and comb your hair. Put 10 drops of tea tree oil in your hands and apply to your hair, massaging it gently into your scalp in a circular motion. Leave it in and style as usual. Adjust the amount used per the length of your hair as needed.
Homemade Hair Conditioners For Hair Repair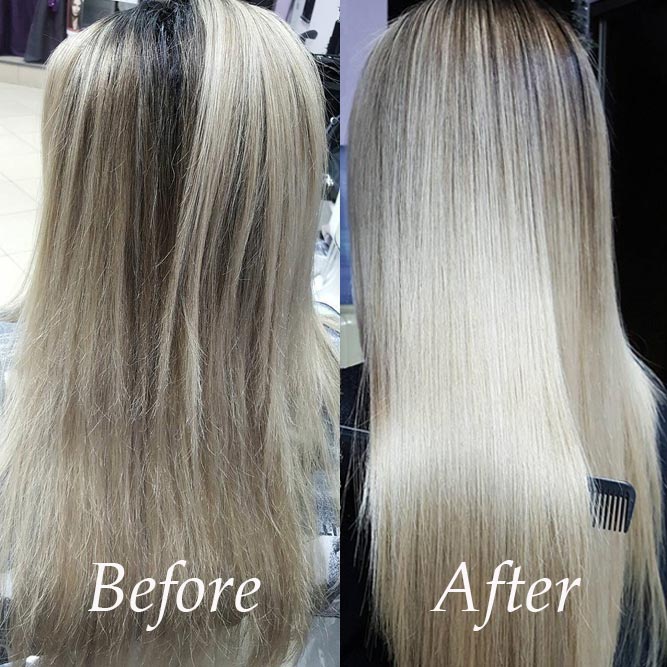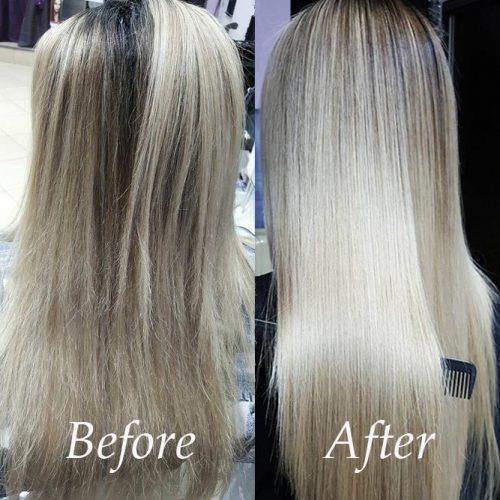 Source: olesya_lav_ via Instagram
These simple homemade conditioners can help restore your dry, brittle hair to its natural sheen. You can apply these 1-2 times a week after shampooing your hair normally.
1. Avocado And Banana Hair Conditioner
This homemade conditioner will make your hair soft and shiny. Avocado will promote hair growth while conditioning your hair. And banana nourishes your hair naturally and prevents frizz.
Simply peel an avocado and mush it into a paste (use half an avocado for short hair and the whole avocado for longer hair). Next, add half a banana and 2 tbsp olive oil. Mix well. Finally, put the mixture in a blender, add one egg, and blend until soft.
Apply to dry hair. Work through your hair, starting with the top and working down. Do not rub into your scalp. Allow to stay for ten minutes before rinsing.
2. Egg And Honey Hair Conditioner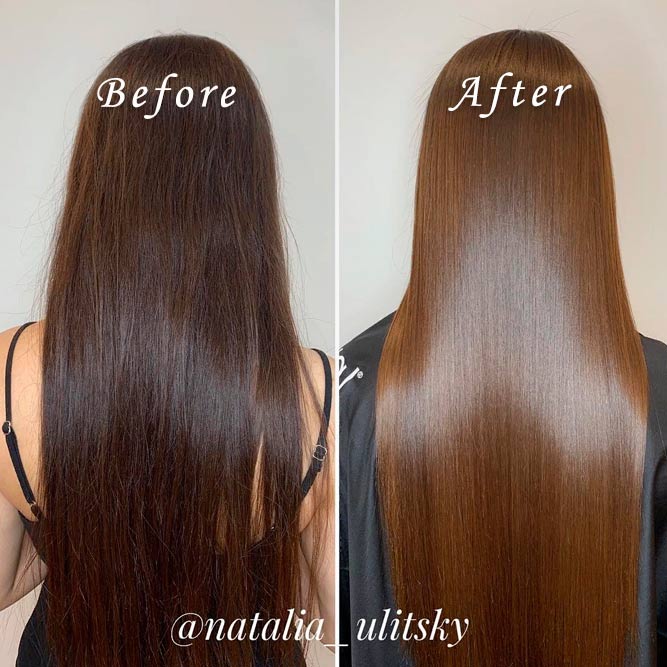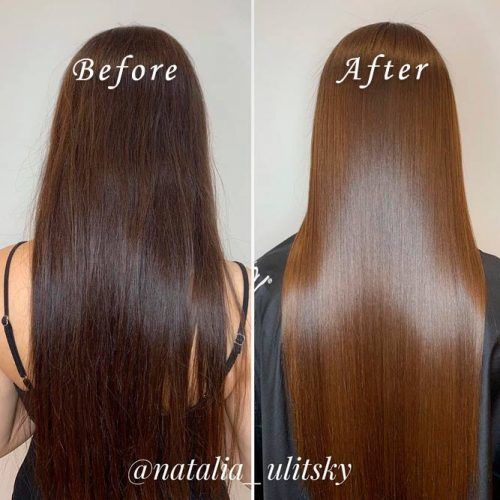 Source: natalia_ulitsky via Instagram
Eggs contain a great deal of protein, which helps to condition your hair. And honey helps to replace and retain natural moisture in your hair.
Whisk 2-3 egg yolks and then add 4 oz of extra vinegar, 5 oz lemon juice, 2-3 tablespoons of honey, and 8 oz of extra virgin olive oil. Pulse in a blender until it becomes a thick paste.
Apply to the tips of your hair only and allow it to stay for about 15 minutes before rinsing with cold water. Allow your hair to dry naturally.
Homemade Hair Masks To Repair Hair Damage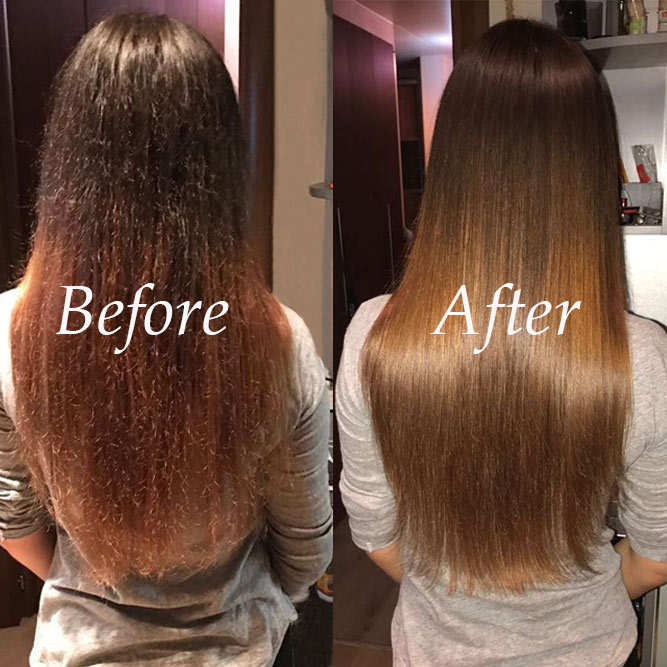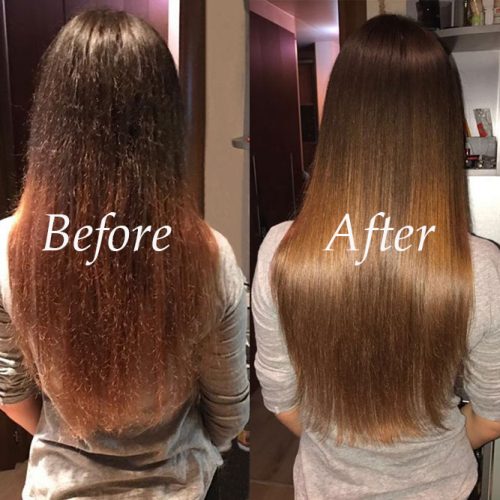 Source: magic_hairstyle via Instagram
These homemade hair masks are simple and can help heal your damaged and dry hair. Simply apply at least once a week (but no more than three times), and your hair will be healthy and shiny.
1. Yoghurt And Egg DIY Hair Mask
Yogurt and egg whites make an excellent hair repair mask. This homemade hair mask can help restore years of damage to your locks. Simply beat an egg white until smooth. Then add 6 tablespoons of natural, unsweetened yogurt and blend. Massage onto your scalp and hair, cover with a shower cap and let it stay for half an hour. Wash with mild shampoo and allow the hair to dry naturally.
2. Banana And Honey Hair Mask
Source: the.tattooed.aesthetician via Instagram
This simple hair mask will work wonders to repair your dry, brittle tresses. Simply mix one egg, 3 tablespoons of honey, 5 tablespoons of extra virgin olive oil and one mashed banana till you have a smooth paste. Apply thoroughly to your hair and let it stay for half an hour before rinsing and washing with gentle shampoo.