When you look around, you can see that lots of 80's attributes have a major comeback this season. Perm is not an exception. The fact is that fashion during the 80s was not only bright and unique but also allowed people to express themselves the way they needed it. Taking all that into consideration – lovely curls are just a suitable way to express yourself these days, especially if you belong to the category of straight-haired beauties.
We have gathered all the necessary information on modern perm in here. So that, considering all the pros and cons, you can make up your mind as for whether or not you should do it. Read on to learn more!
"Hello" From the 80s Or What is A Perm?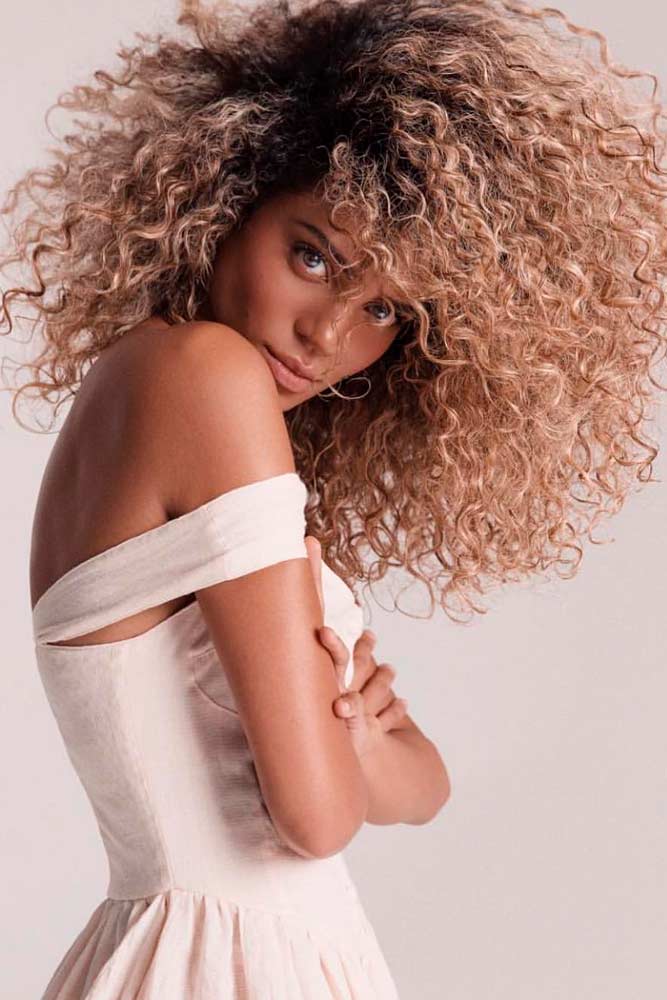 Source: dailiperezvia Instagram
Of course, we are going to begin our survey by stating the obvious – what is a perm. Perm gained its popularity during the 80s when women wanted to show their independence and uniqueness in all possible ways. Perming the hair is a procedure when a trained professional uses certain chemicals to change the structure of your hair. To put it simply, a hairdresser makes your hair go from straight to curly. As for how long does a perm last, usually, it is about 6 months that you have to enjoy your wavy mane.
The truth is that perming your hair was quite a damaging procedure back in the day, while now, it is a lot safer, not to mention a lot more versatile.
Is Perm Suitable For Your Hair Type?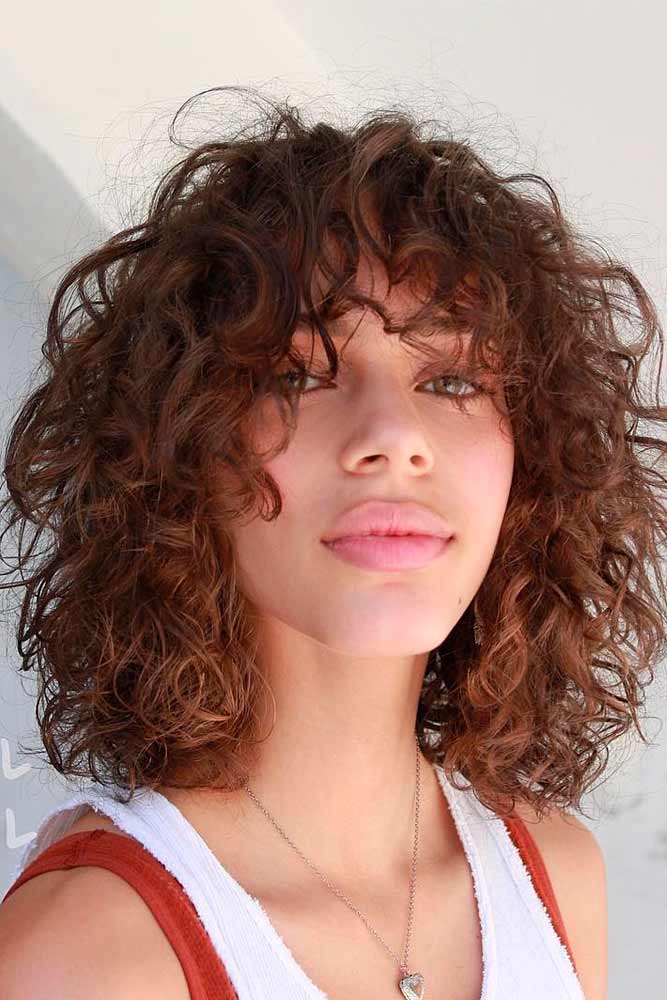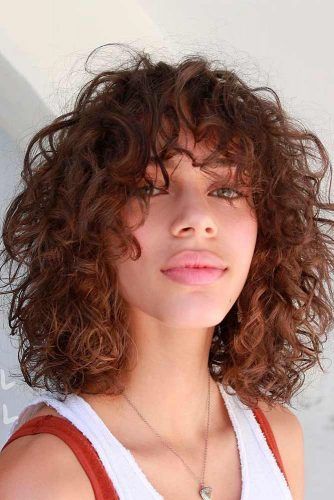 Source: salsalhair via Instagram
Now, when you know what hair perm is, it is only natural to wonder whether it fits your hair type. The thing is that there are no set boundaries since you can easily apply perm to any type of hair. However, you need to keep it in mind that if your hair is already damaged, considering perming it wouldn't be your best decision. Also, there are some cases when perm is not advisable at all. They are:
Highlighted Hair – those of you who have lovely highlights in your hair should better reconsider perming. The fact is that since your hair is already bleached the chemicals used during perming may result in serious hair breakage.
Dry Hair – dry hair is already damaged, so it is best if you do not use perm on it for a while.
Short Layers – actually perming short hair is possible, the only inconvenience is that it is very easy to cross the line between looking hot and like a nice old lady. This means that you need a real professional to help you not cross the 'granny' line.
Can You Have A Perm And Still Color Your Hair?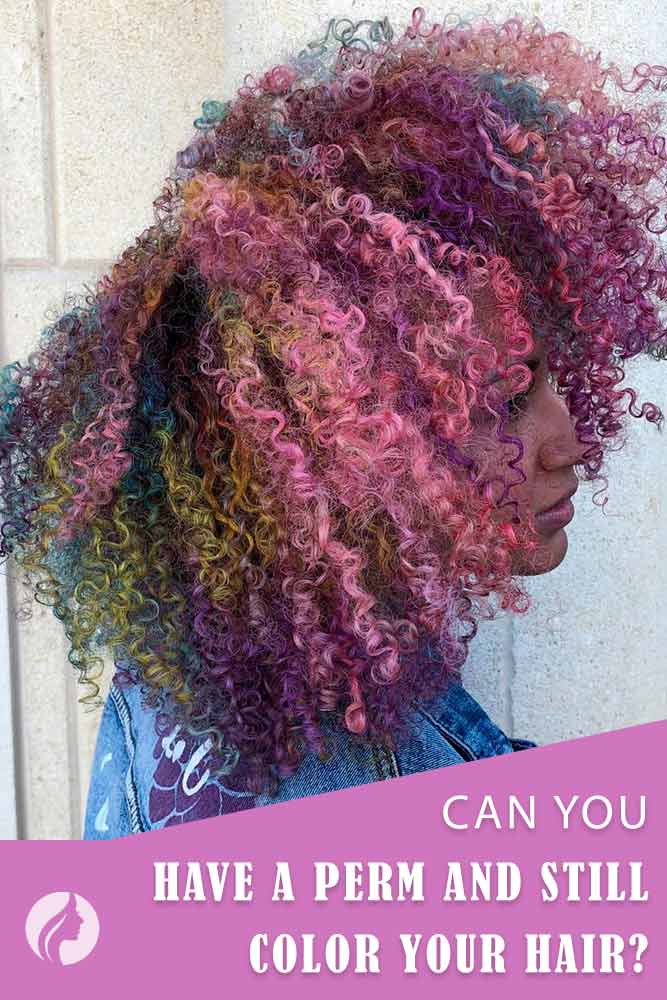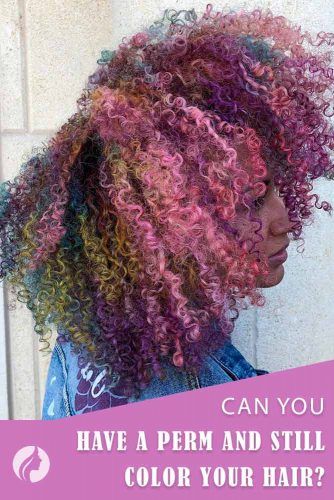 Source: leysahairandmakeup via Instagram
As it has been already mentioned as beautiful, a wavy perm can be, so damaging if you do not do it correctly. The fact is that even if your hair was bleached a couple of years ago, it is still possible that perm can cause breakage so that it is best to consult your hairdresser first.
If your hair is dyed with semi or semi-permanent dyes, then you can opt for perm without the slightest fear. However, it is advised to do perm first and then after a few weeks dye your hair.
If you care for your healthy and beautiful mane, then you should also consider a pigmented shine treatment after the perm. The procedure will allow your hair to restore necessary hydration as well its shine.
Types Of Perm Wraps
Permed hair might have been all the same in the past, but these days there are different types of perms. We are going to list them all so that you can choose the best suitable one for your hair.
Spiral Perm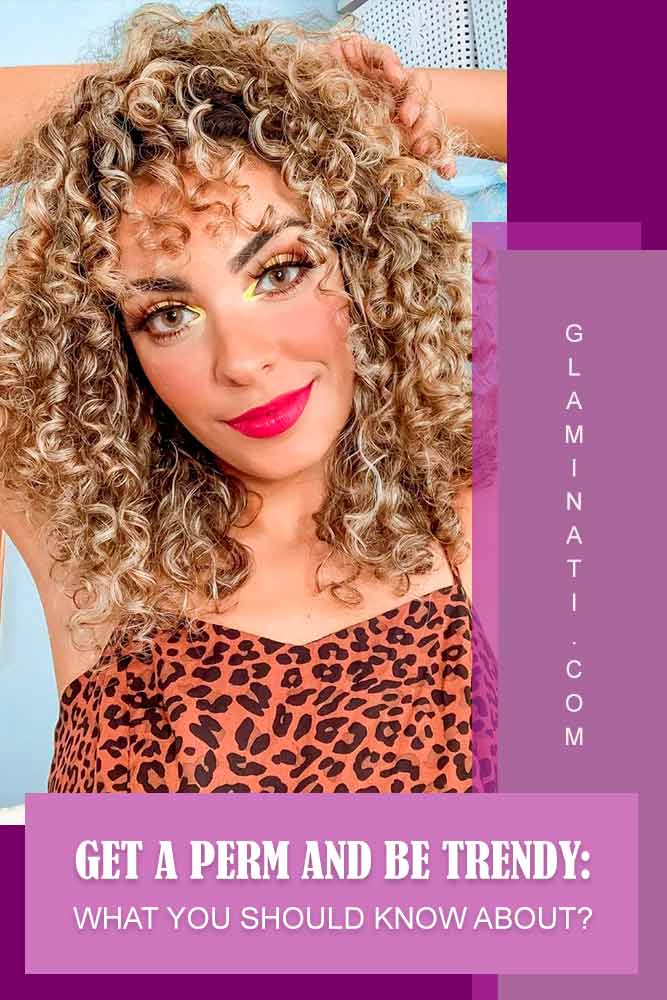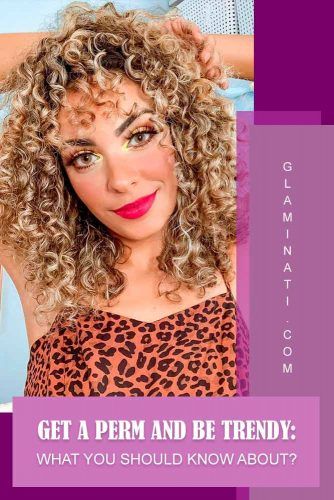 Source: faladantas via Instagram
If you are a fan of a corkscrew kind of curls, then spiral perm is what you need. The thing is that the spiral rods are placed in your hair vertically so that they result in such a peculiar type of perm. The size of the rod depends upon how many curls you want as well as the length of your hair.
Body Wave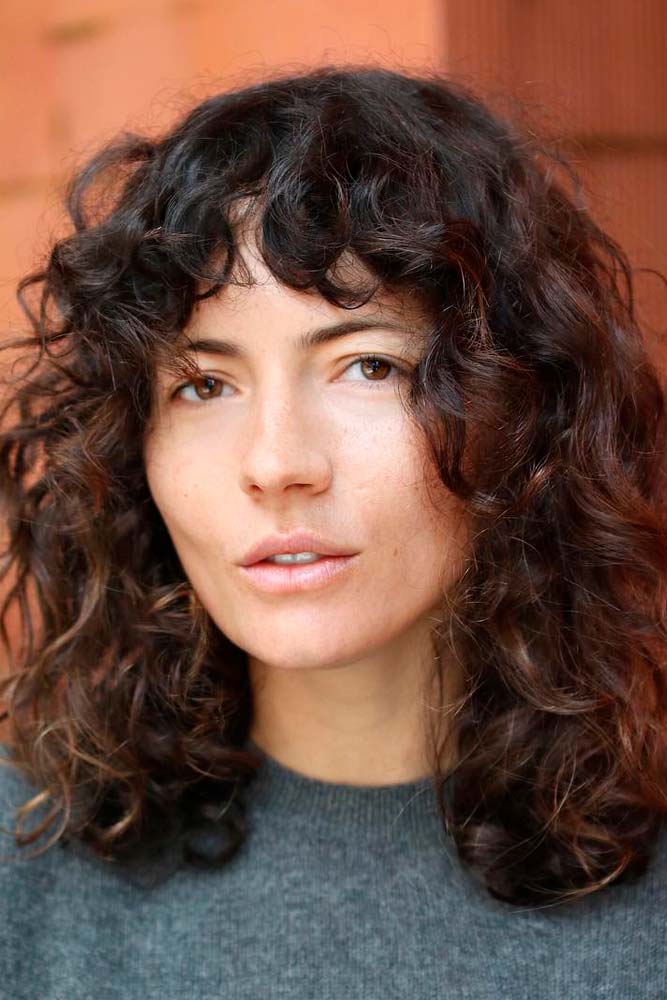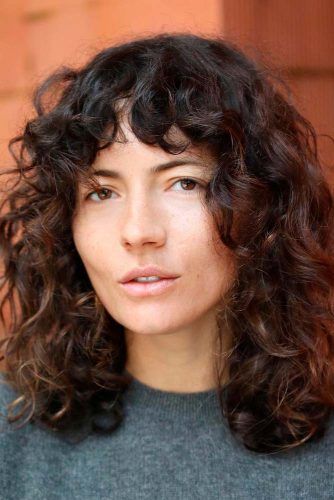 Source: salsalhair via Instagram
If you are all into beach waves, look then body waves are what you need. They are achieved with the help of larger rods, so that close to loose natural curls are created. Such curls will surely add movement to your looks, not to mention style. However, it should be emphasized that such a type of perm will last a little less than all the others.
Spot Perm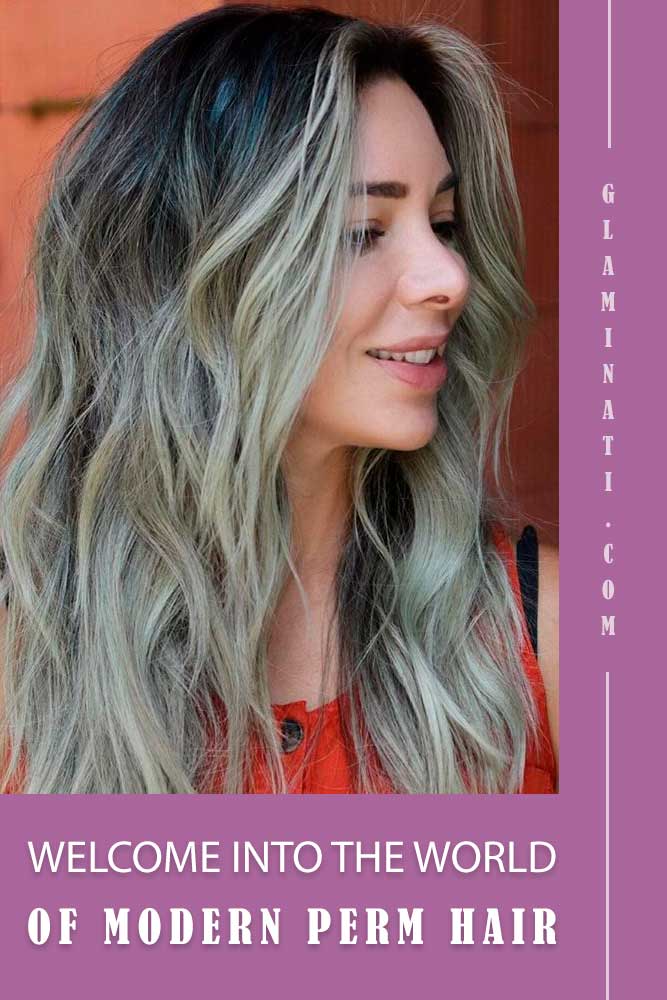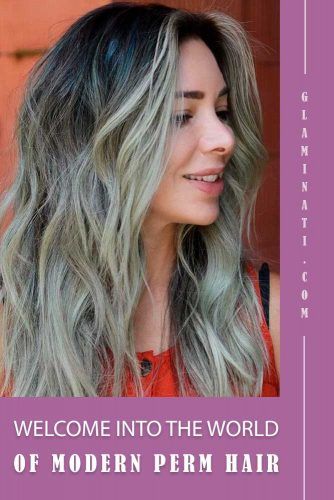 Source: salsalhair via Instagram
There are two definitions as well as uses of spot perm. The first one is for ladies who have already curly manes, but it happens so that one part of your hair is less curly than the other. That is when a spot perm comes in. With its help, you can easily even the curliness of your mane. However, there is also another use for spot perm. If you have thin hair and you would like to add some volume to it without going too far with the perm, this is the type you need. You can look at these perm before and after images to get the point.
Pin Curl Perm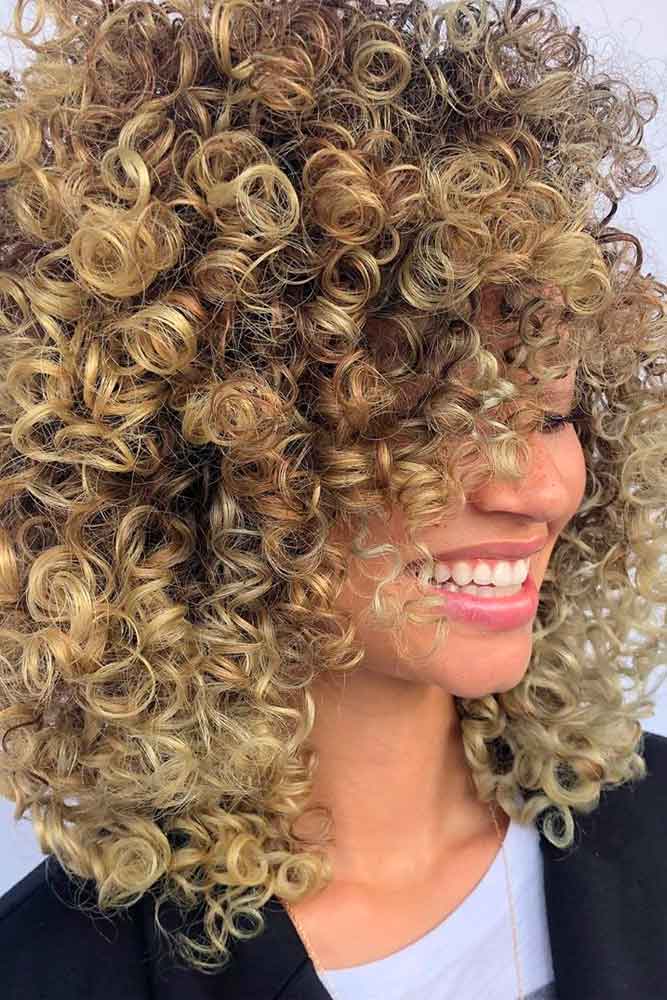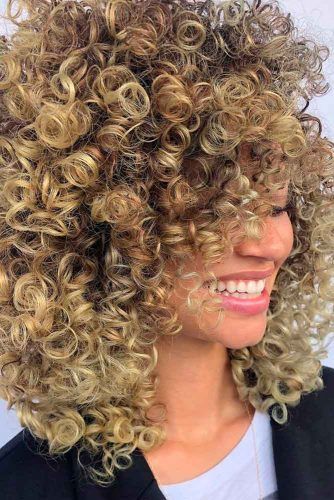 Source: leysahairandmakeup via Instagram
Those of you who want your short permed hair to look fun, bouncy, and with a defined pattern, we know what you need. Pin curl perm is that one kind of perm that will help you achieve all the set goals in no time.
Multi Textured Perm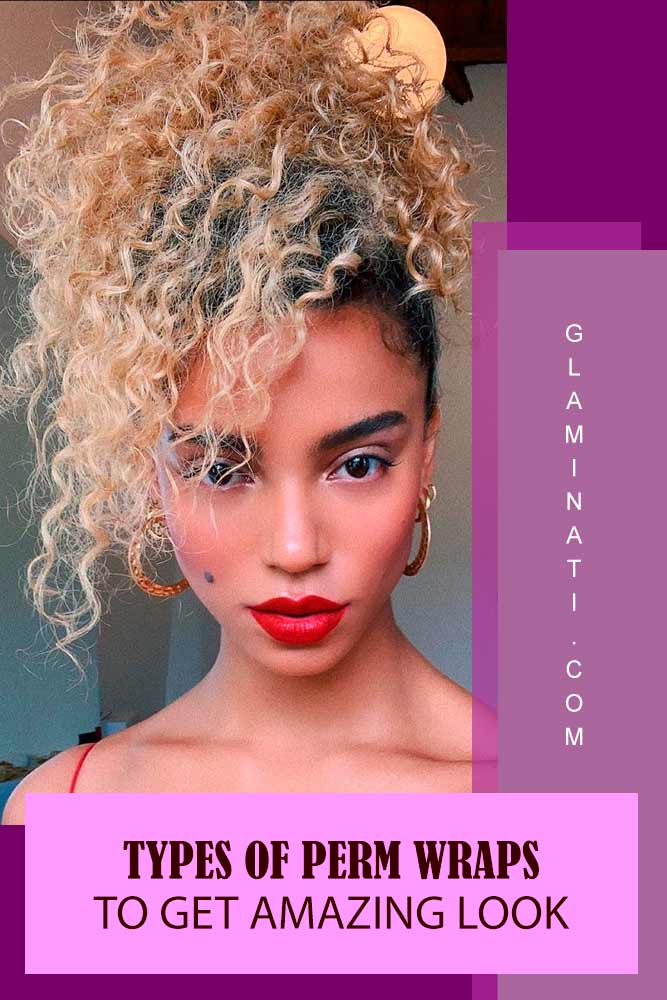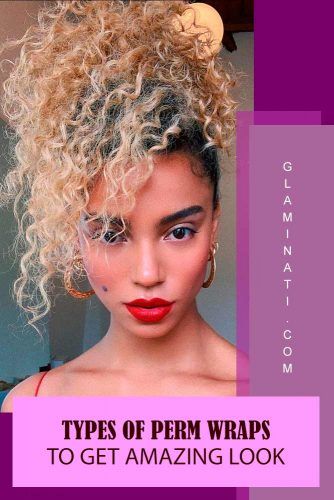 Source: dailiperez via Instagram
As it has been already mentioned that modern perm hairstyles, as well as patterns, are a lot more versatile than they used to be. Multi-textured perm involves different types of warps used at the same time. Those of you who do not wish to spend too much time on their daily hairdo routines need to consider this perm type in the first place.
Partial Perm
Source: mr_colorist_2017 via Instagram
Another peculiar type of perm is a partial perm. The thing is that such a perm will grant you that magazine-like hair look. The perm is applied only to the ends so that the top and the mid-section are untouched. If you are undecided, whether straight or wavy, you want your hair to be; this is the perfect perm type to give a try to!
Perfect Styling Ideas For Your Perm Hair
It is time you learn about some perfect styling ideas to try out if you finally have given up to the trendy perm!
Layered Multi Textured Perm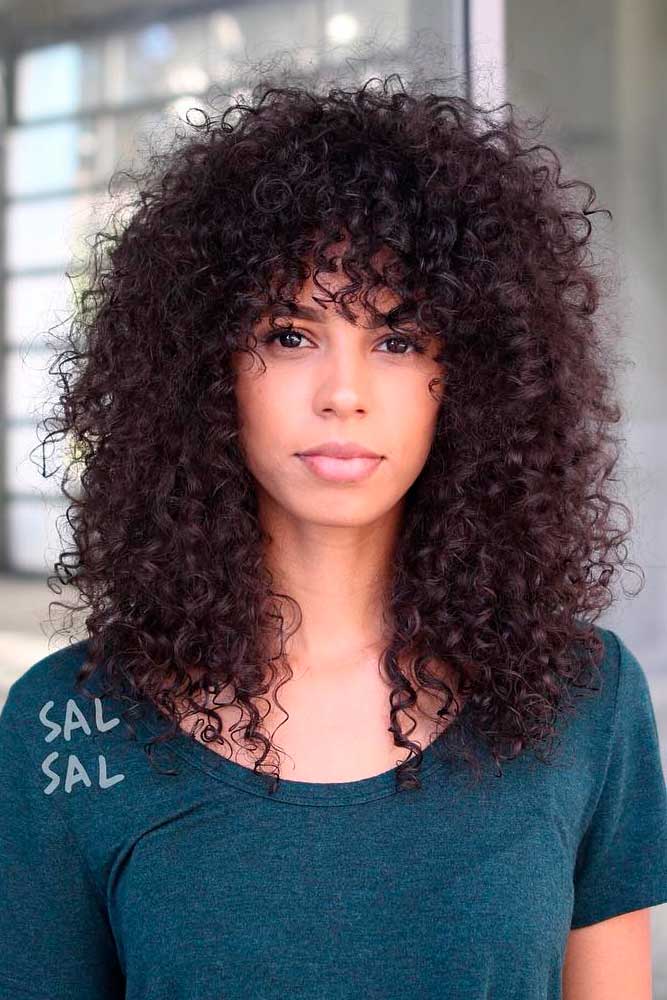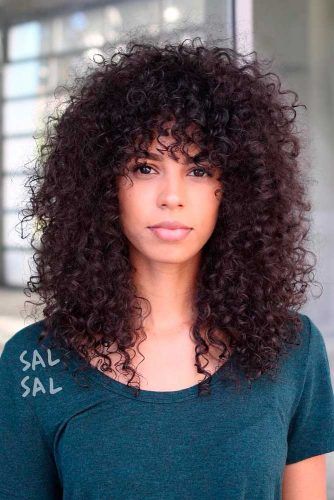 Source: salsalhair via Instagram
If you want to add your shoulder-length mane some stylish and alive look, we may have an idea in mind. The thing is that playing around with both multi-textured curls and layers can result in the creation of a perfectly hot look. See for yourself!
Medium Bob Spiral Perm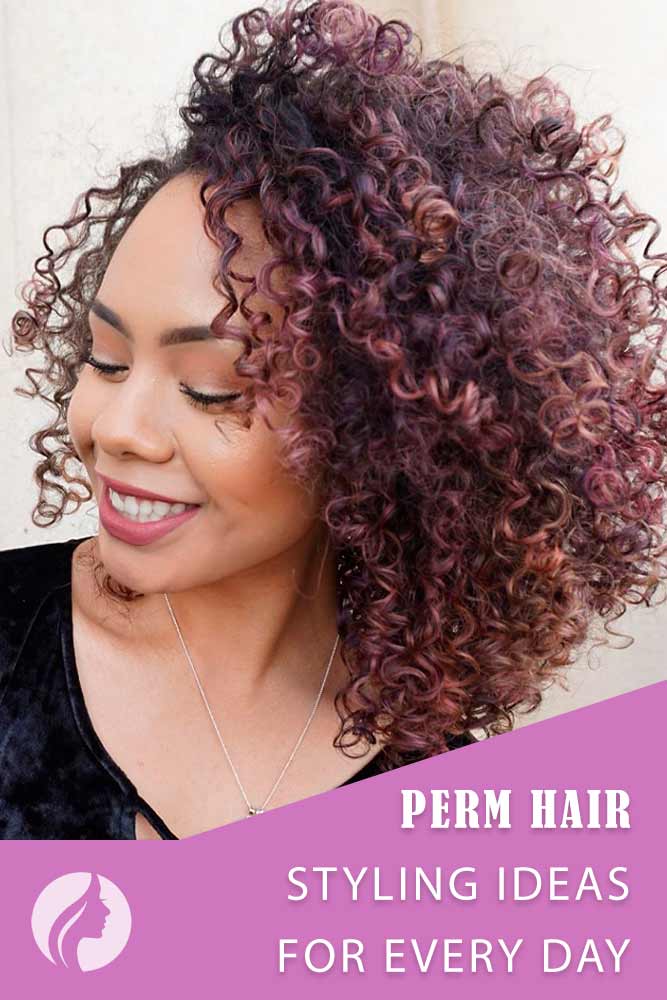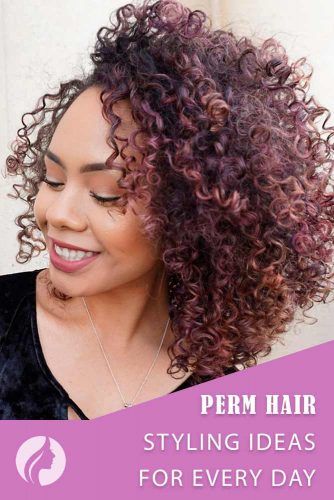 Source: leysahairandmakeup via Instagram
Many women would give anything just to look like a real runaway model. We know one way how you can achieve that fashion-show hair in just a few simple steps. All you need to do is to be bold enough to go for a medium bob and upgrade it with a spiral perm. As simple as that!
Swooped Bangs Perm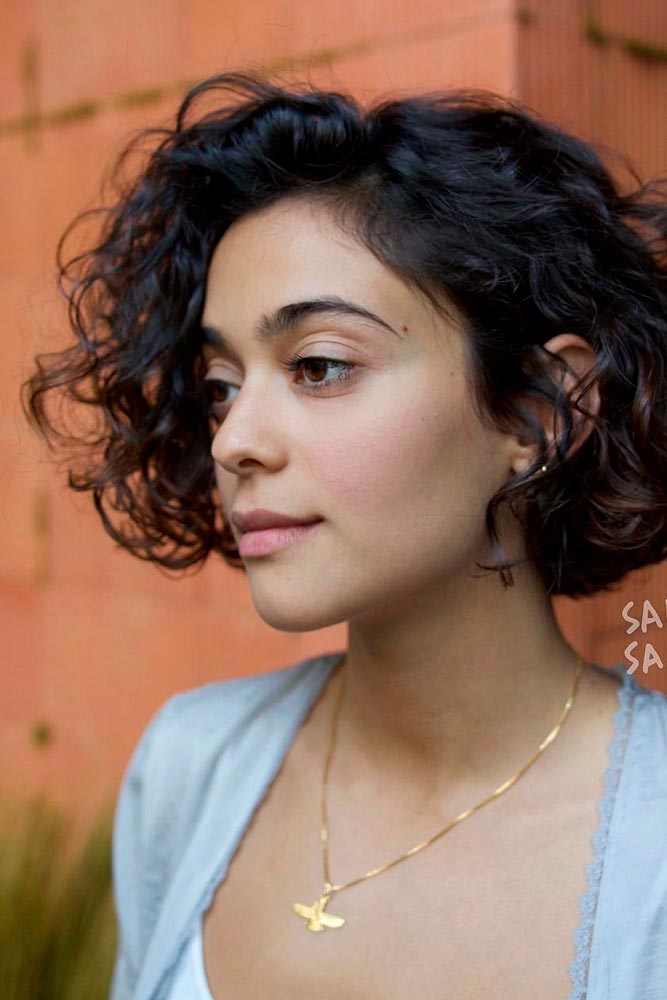 Source: salsalhair via Instagram
Some ladies prefer to stick to the basics as well as to classics when it comes to their looks. Can't say we blame them since classy is always trending. For instance, this swooped bang perm is the best representative of the idea. It is simple, elegant, and stylish. Besides, while perm adds volume to your hair, such a cut adds angles to your face.
Wild Olaplex Perm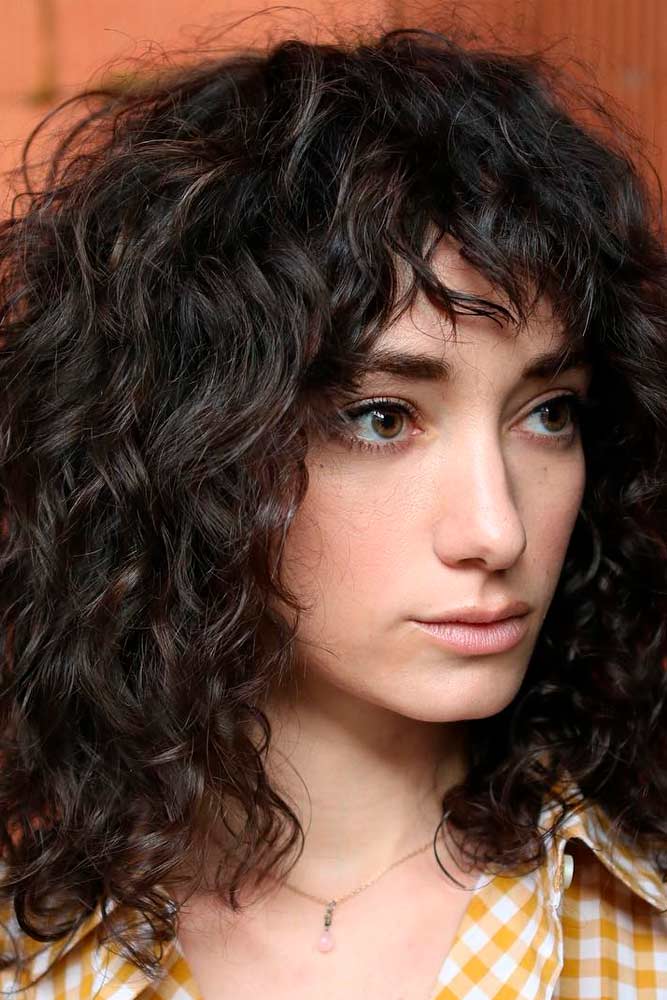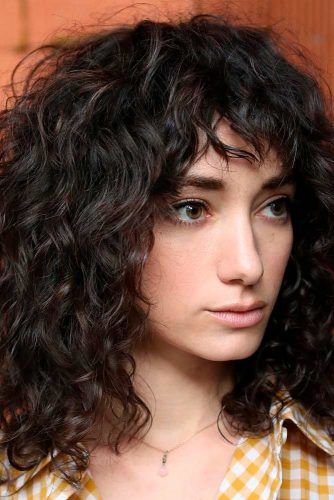 Source: salsalhair via Instagram
Those of you who want to let their wildness out – we have something in store for you. The thing is that Olaplex perm is created in such a way that it adds lots of dimension as well as texture to your locks, which adds up to the wildness of it. In case that is not enough, you can opt for a short shag bob to intensify the vibe.
More Ideas Of Stylish Perm Hair
Multi Textured Perm Shaggy Bob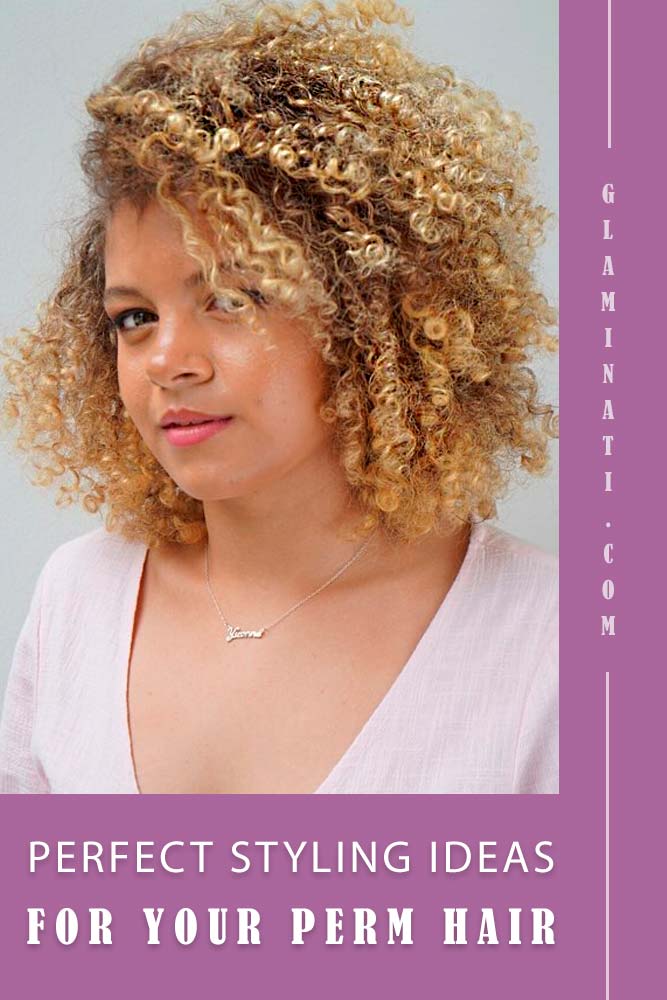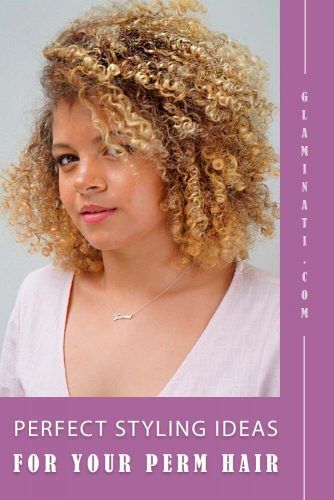 Source: leysahairandmakeup via Instagram
There are times when you are ready to do something dramatic with your hair. In times like that, we would suggest to get yourself a shag bob. It is both cute and effortless looking. However, there is a tiny downside – it may be tricky to style. Yet, there is a simple suggestion to that too – all you need to do is to spice it up with a multi-textured perm!
Sultry Cold Perm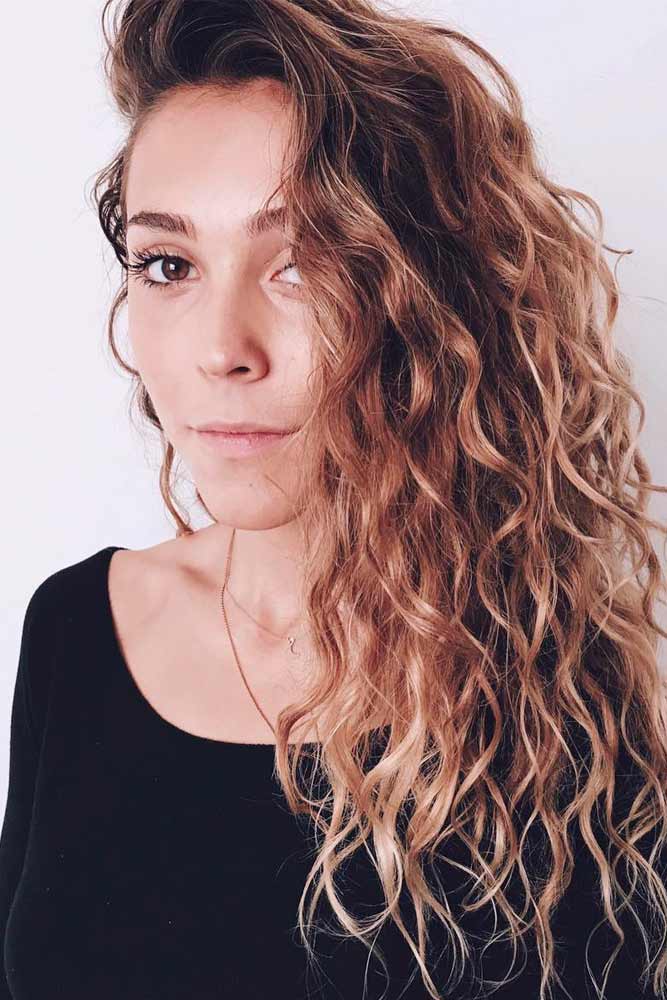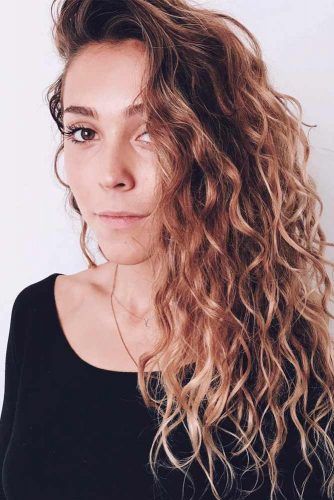 Source: kristin_ess via Instagram
In case you are still wondering whether long hair perm is worth opting for – just look at the example we provide. This sultry cold perm grants your mane that sassy out-of-shower look that drives men crazy. A cold spiral perm is what will help you achieve the look with the least of efforts involved.
Mid-Length Diffused Perm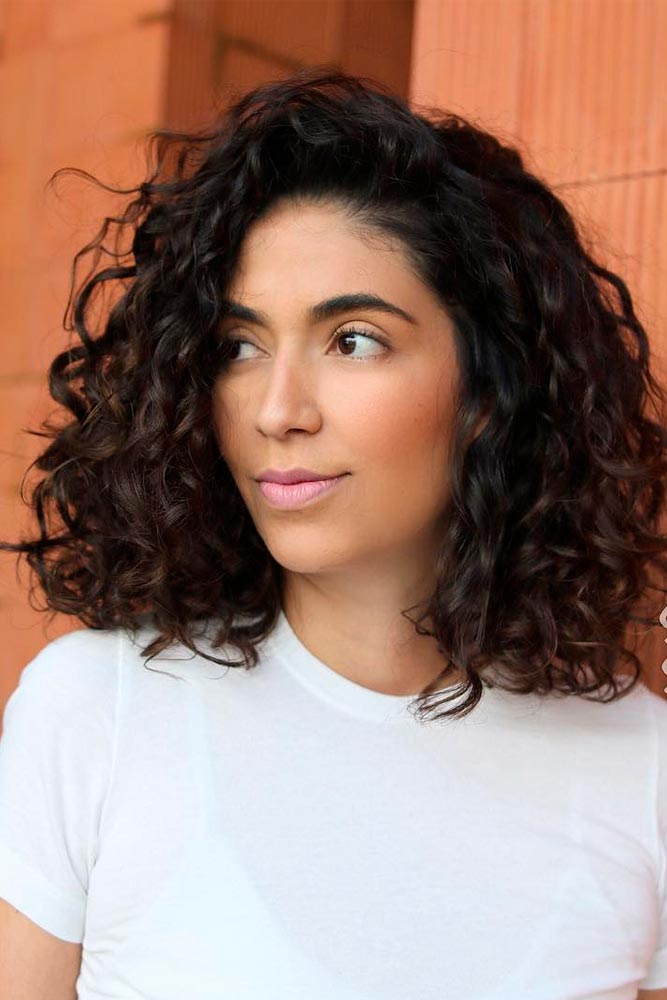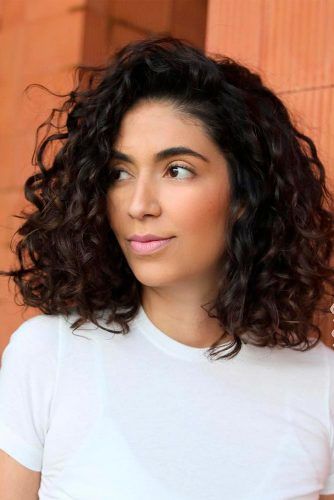 Source: salsalhair via Instagram
Some of you may think that there is no point in opting for a perm if you still have to use a diffuser to dry your hair. However, if you are mesmerized with defined and lively curls, you will consider it. Besides, if you are a lucky owner of such a coal-black mane, it would be close to heresy not to give a diffuser perm a try!
Pixie Perm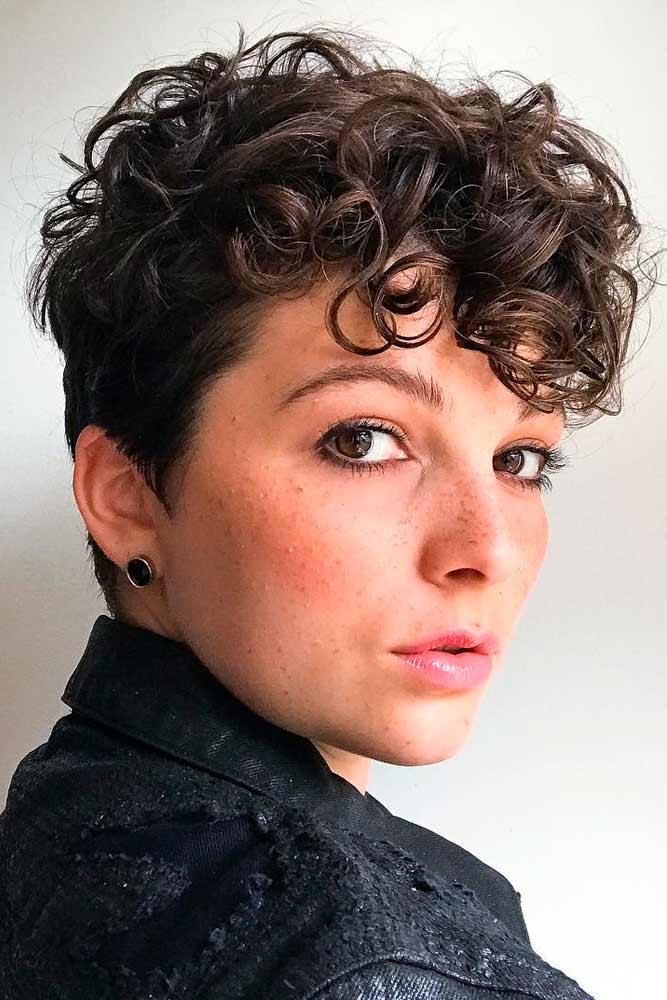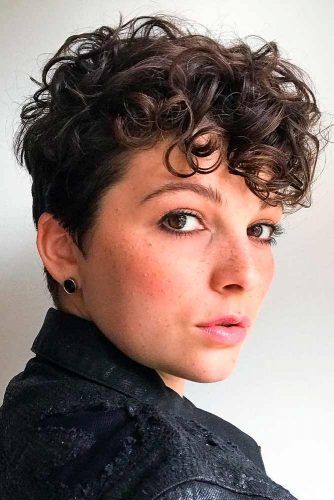 Source: esther.itterly via Instagram
Very often, it is considered that short hair perm is tricky and not worth the risk. Nevertheless, pairing a perm with a pixie cut is clearly a nice option. One look at this dramatic and flawless hairstyle will prove the point.
How Should You Look After Your Perm?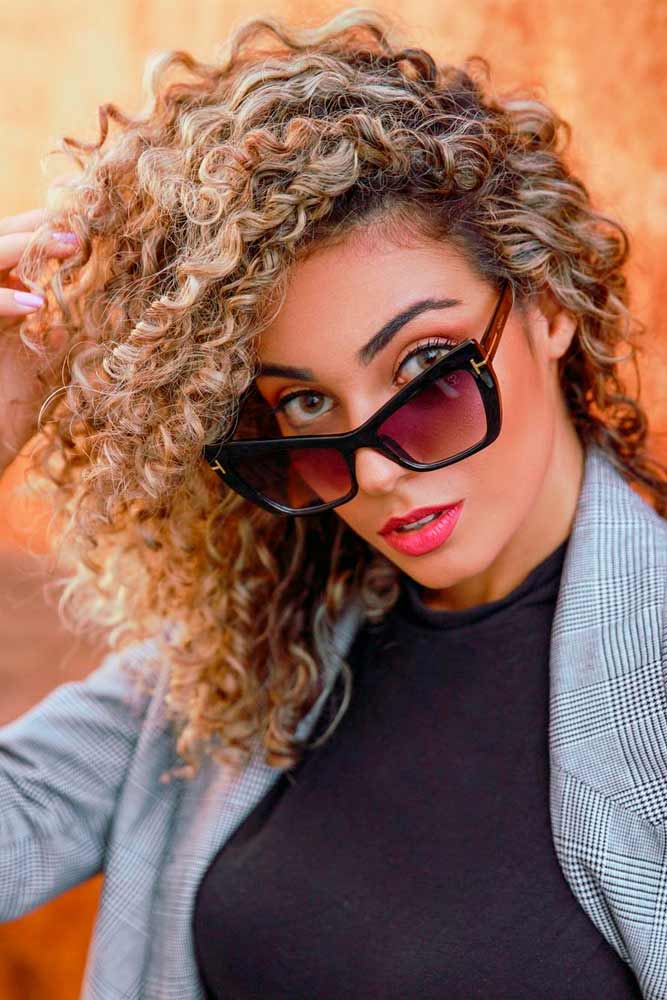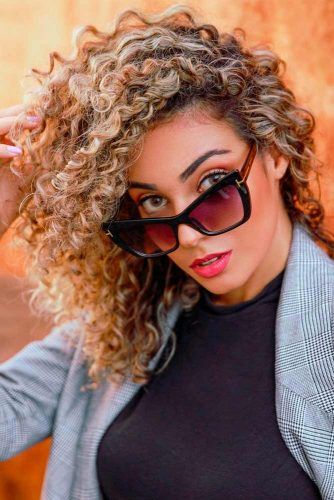 Source: faladantas via Instagram
To sum up our all about hair perm guide, it needs to be mentioned that permed hair needs proper aftercare. That is why you need to follow these steps to take proper care of your freshly curled mane.
Do not wash your hair sooner than 48 hours after the procedure. Otherwise, you may lose some curls.
Use hydrating shampoo as well as a conditioner on your permed hair to keep it healthy and hydrated.
A deep conditioning mask once a week is a must.
Brush your permed hair with a comb with spaced out teeth so that you do not pull the curls out.