A Keratin Treatment Factsheet For You To Get The Best Result
Let's talk about a keratin treatment today. With its origin in Brazil, this treatment has fast conquered the world. And being so popular, there are many myths about it. We will discuss facts only.
So, what does this treatment do to hair? Our hair has the porosity, which causes breakage, frizz and tangles. And such a procedure helps to fill in that porosity. As a result, the hair becomes shiny, smooth and the frizz decreases. In other words, the hair starts looking very healthy.
Read on to discover everything about this treatment!
Dream About Glossy Straight Hair? A Keratin Treatment Is The Answer!
Source: foreverlonghairsalon via Instagram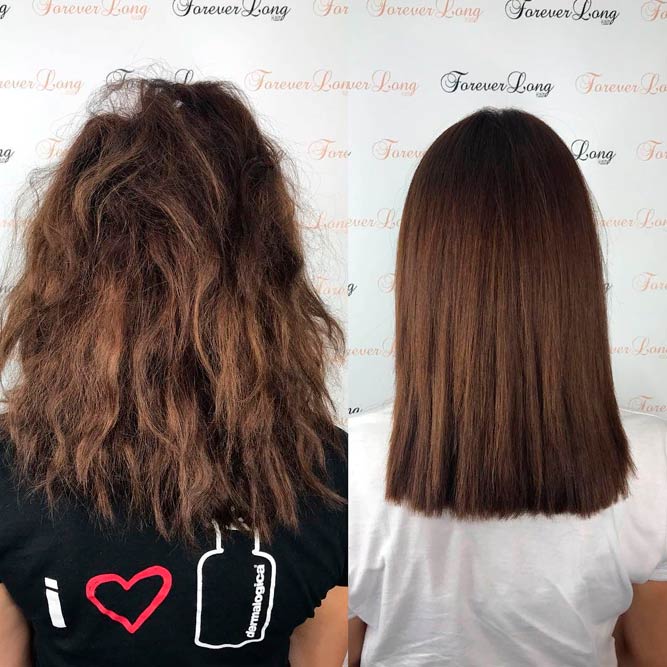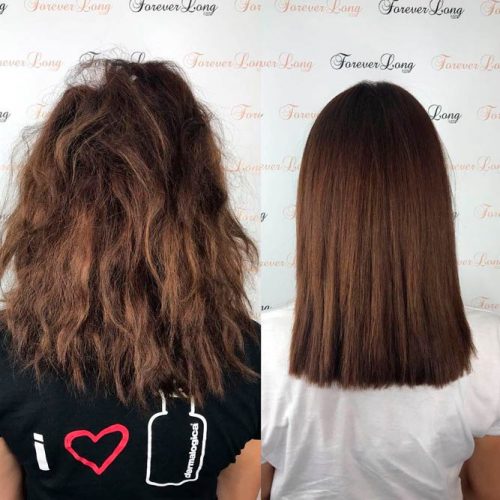 First of all, it's essential to know which procedure is a keratin treatment because the terminology is a bit confusing today. Use the correct name to get the right treatment. If you want to get your hair straightened, you need to ask for a Brazilian blowout. And in case you wish to have a smoothing treatment that adds some shine and de-frizzes your tresses, you need to ask for Cezanne or Goldwell Kerasilk or Saffron.
Surely, the keratin complex is a compound of all these treatments. But it is not the major compound. A Brazilian blowout is what we normally suppose when getting our tresses treated with the keratin. Your tresses are soaked in a special solution for about 20 minutes. Then your stylist will blow dry and flat iron them.
Source: ehdgarmushulov via Instagram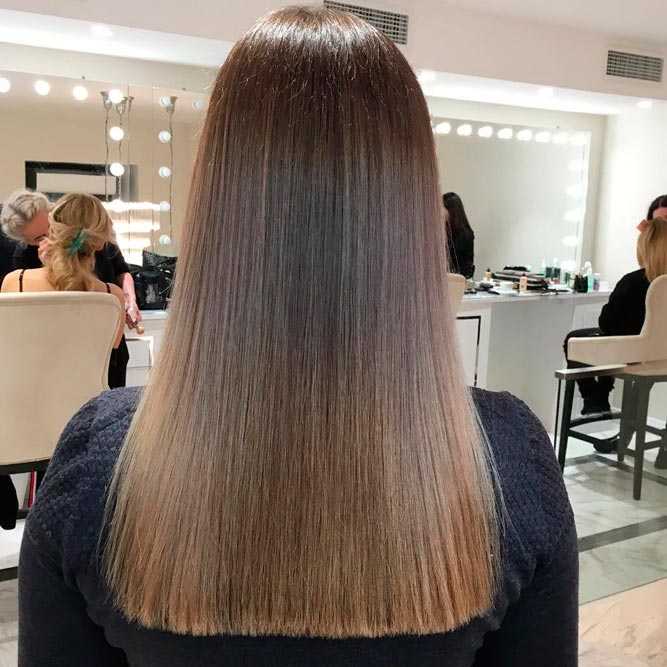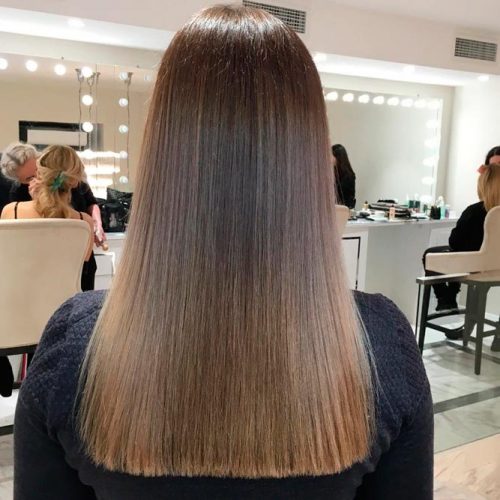 The treatment has pros:
It can be done on any hair type.
It will not damage your tresses permanently, unlike other straightening procedures.
Your styling routine will become more pleasant.
The effect is quite long-lasting – up to 3 months.
It is not high maintenance.
But a Brazilian blowout has also cons:
The artificial keratin may cause irritation and allergy when applied.
The procedure is quite costly.
You will need to get the treatment again in several months.
If your stylist is not experienced enough, you risk getting damaged hair and prevent it from growing fast.
Pregnant women would better avoid this treatment.
Be Ready For Some Sacrifice
Source: keratin_treatment_brooklyn via Instagram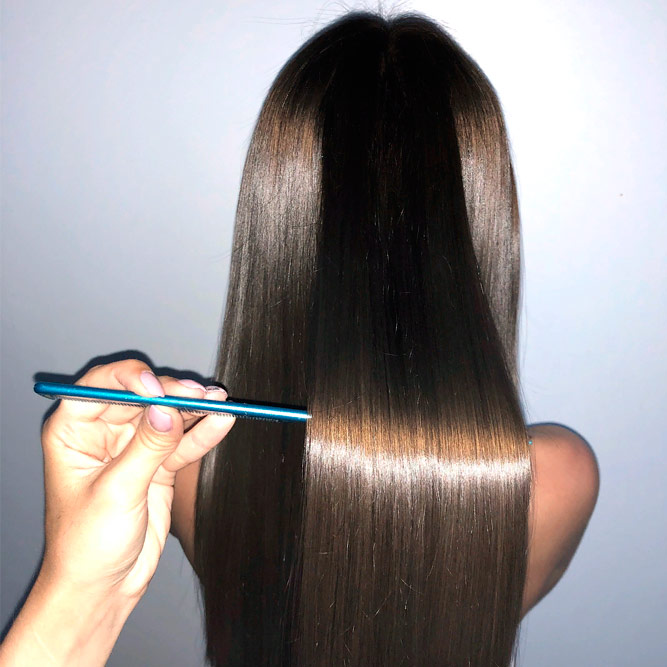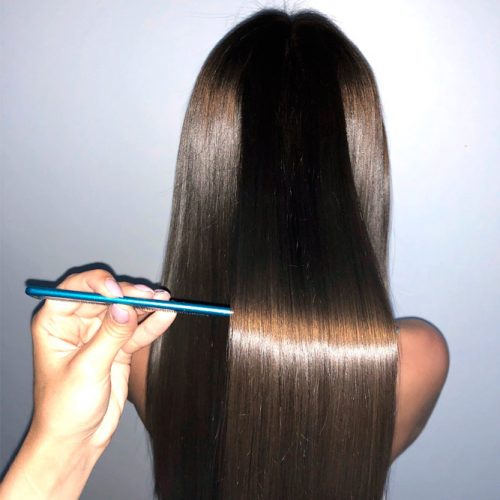 Do you know that keratin treatment products contain formaldehyde? It is frustrating, but organic hair straightening procedures do not exist. Actually, some of the chemical compounds of such a treatment are likely to not be approved by the FDA.
Well, formaldehyde-free procedures exist. But if some salon offers you a Brazilian blowout with no formaldehyde, these people try to make a fool of you. If you don't see this substance in the list of ingredients, it does not mean that it is not there. Formaldehyde is a gas emitted from chemicals exposed to high temperatures.
Also, you can't touch your tresses for 3 days after the procedure. There will be no possibility to style your hair during this period, too. And there is a chance that your hair color will fade a bit.
Do It Yourself: How To Do The Keratin Treatment At Home
Source: bellamihair via Instagram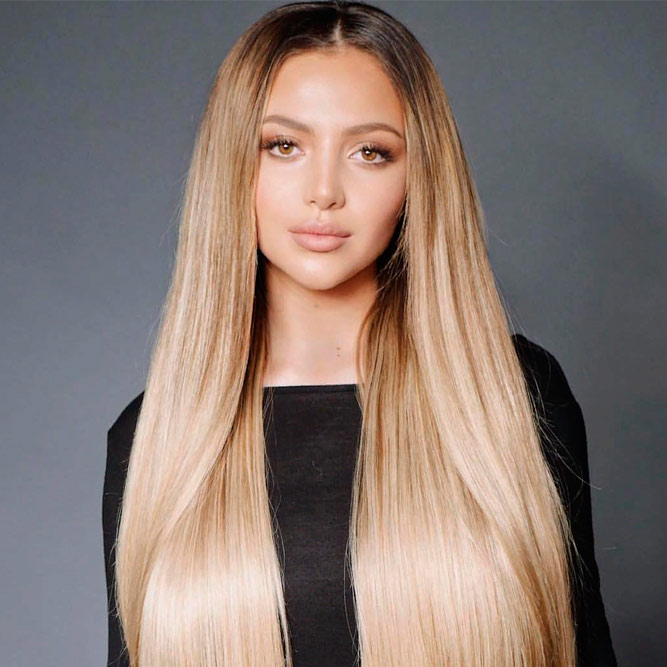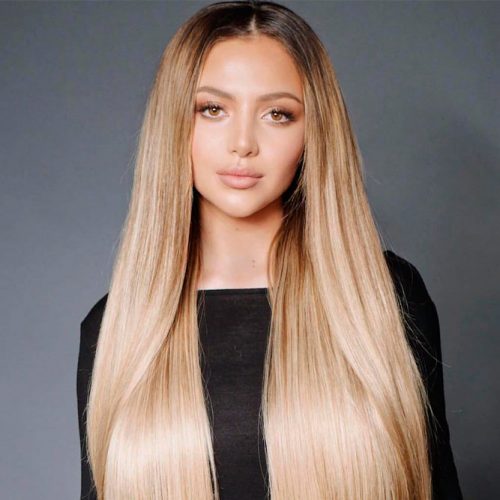 When we are talking about doing a keratin treatment at home, keep in mind that it does not concern the GK keratin treatment. Unless you have a license and, consequently, excess to the GK products.
For a non-licensed stylist, we would recommend that you go for a Saffron keratin treatment for curly hair. About 2.5 to 3.5 oz will suffice. But take more product, if you have very long tresses.
Pour the product in a bowl. Part your dry dresses into sections to ease the application. Apply it to all sections with a brush.
Comb through your tresses thoroughly and put on a plastic wrap. Wait for 50 minutes and put off the wrap. Rinse your tresses for no longer than half a minute with cold water.
Using a flat brush, blow dry your tresses thoroughly. Make sure the tresses are completely dry before you proceed with ironing. Set your flat iron at 380 to 450 degrees Fahrenheit and run it over small sections of hair. The higher temperature is required for curly hair. And in case you have straight hair that is slightly frizzy, go for the lower temperature. When you finish ironing, let your tresses cool.
Wash your tresses with high quality shampoo and warm water. Condition, blow dry them. Voila!
Keratin Treated Hair Care
Source: samw.hairextensions via Instagram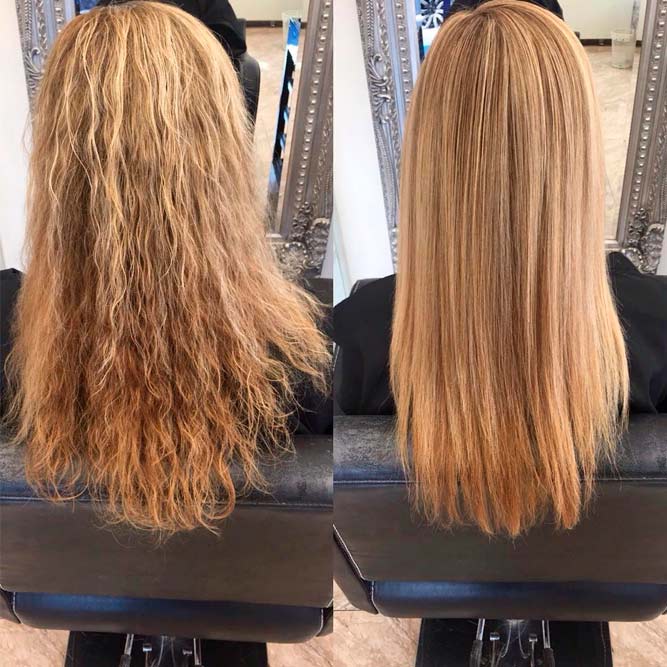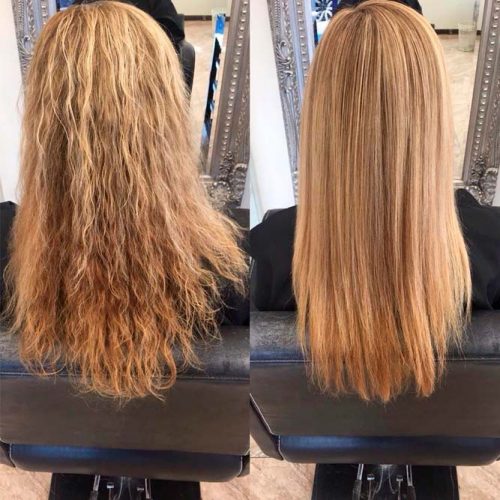 Keratin treated tresses require special maintenance. But it's simple. Do not wash your hair too often. And stay away from the high UV exposure, salt or chlorine water. Otherwise, the results will wash out sooner.
It is better to use sulfate free shampoo and conditioner after the treatment. And it is advisable to buy hair products for keratin treated tresses from now on. Thus, the result will be more long-lasting.
One time a month, apply deep conditioning mask that is sulfate free. This will help nurture your tresses.
Also, silk pillow cases are friendlier to keratin treated tresses. So, if you have such an opportunity, do not sleep on cotton pillowcases.
Useful Tips For Those Who Want to Go For the Keratin Treatment
Source: germanbessarab via Instagram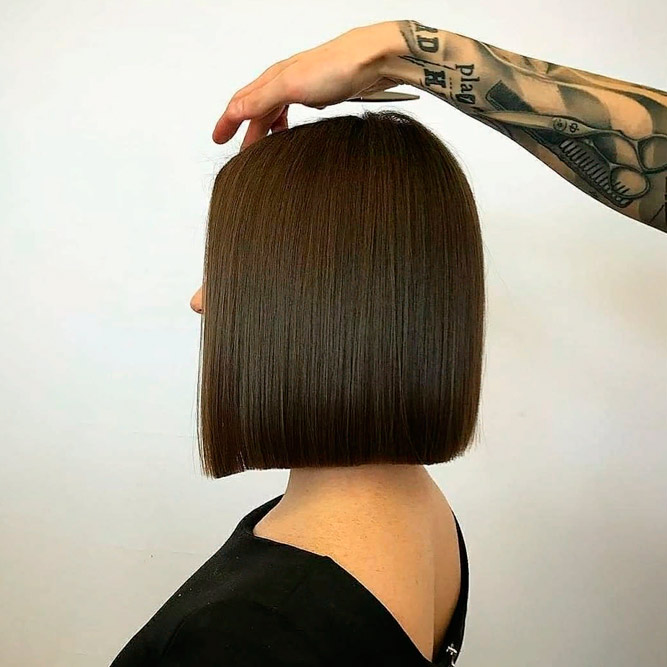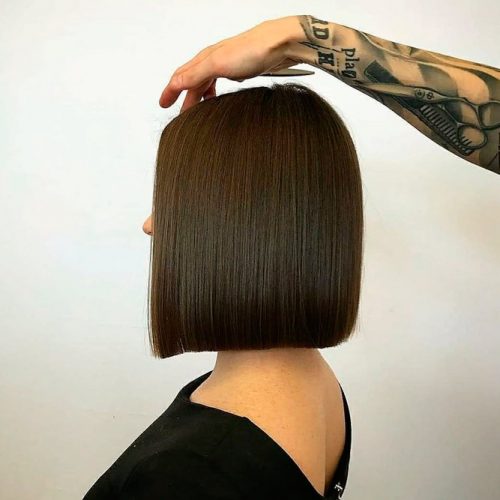 In case you get a straightening treatment, it is better to color your tresses beforehand. Then get a keratin treatment. Thus, the treatment will seal the color and make it more vibrant and long-lasting.
As for the timing for a haircut, we would recommend that you get a haircut after the keratin smoothing. Your tresses will be softer and lie differently.
In case your tresses are already chemically treated, it is better to wait for at least two weeks before getting a Brazilian blowout.
Now you know everything about treating tresses with keratin. More useful info is waiting for you on our blog.