The rainbow hair trend originally appeared in 1980-s and became a somewhat signature look for that decade. That was the time when challenging limits became mainstream.
Thanks to that, women's hair color started to involve a multiple of shades. Today rainbow hair is experiencing a comeback. However, new dyeing techniques and modern paints allow for expanding the notion of a rainbow color. Thus, today a rainbow color is not necessarily bright – it can be pastel. And this hair color should not necessarily involve 7 shades of the actual rainbow. We can use any number of shades and any combinations. This versatility lets a woman get rainbow hair at any age: brighter looks will work for younger women, while hidden rainbow looks will do for more mature women.
And you can even get a rainbow color at home! Let's discuss it in detail and get some inspo from the pics we gathered.
Medium Hair Length With The Rainbow Coloring
Source: hairbymisskellyo via Instagram, hairbymisskellyo via Instagram, hairbymisskellyo via Instagram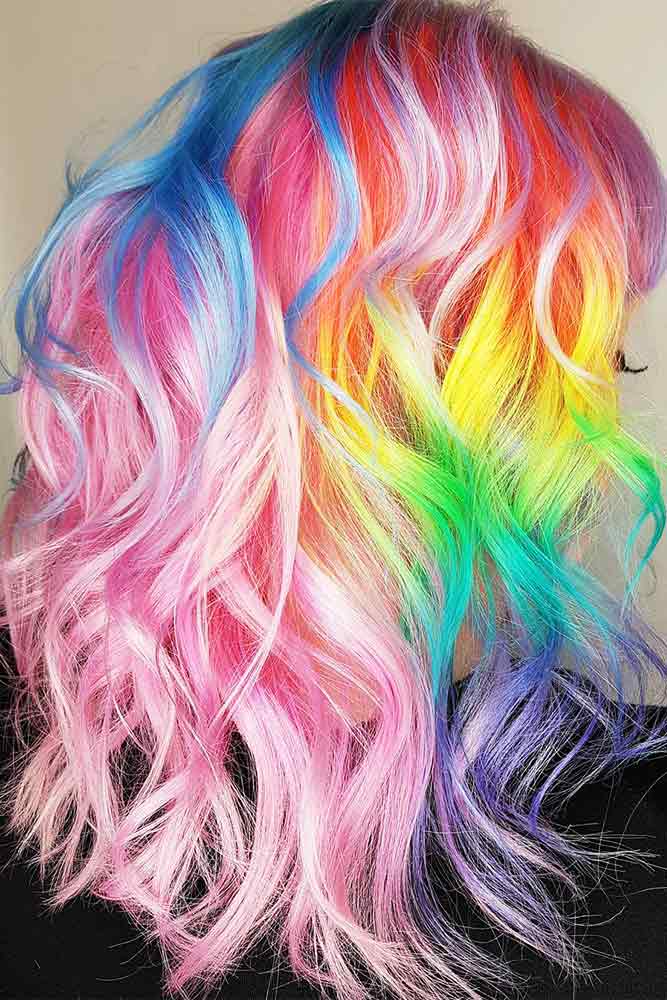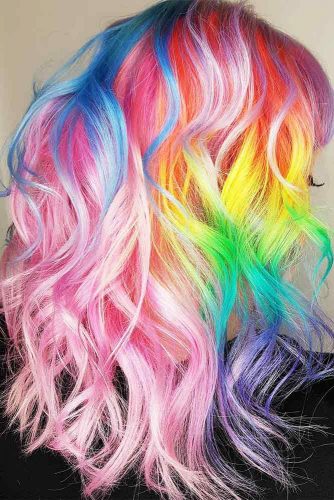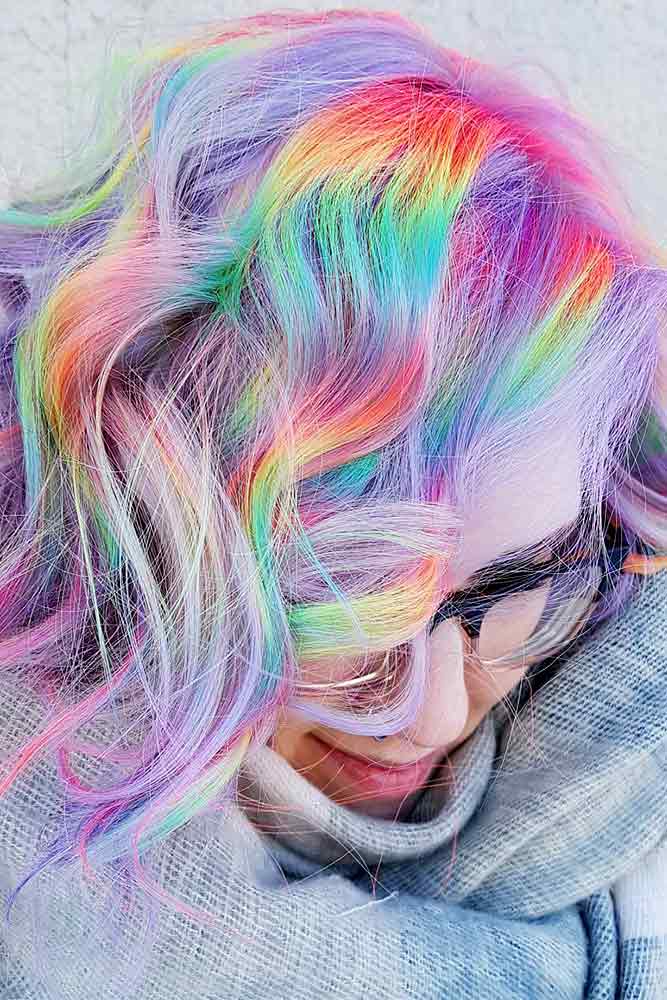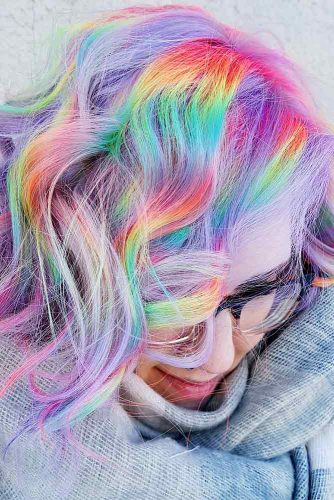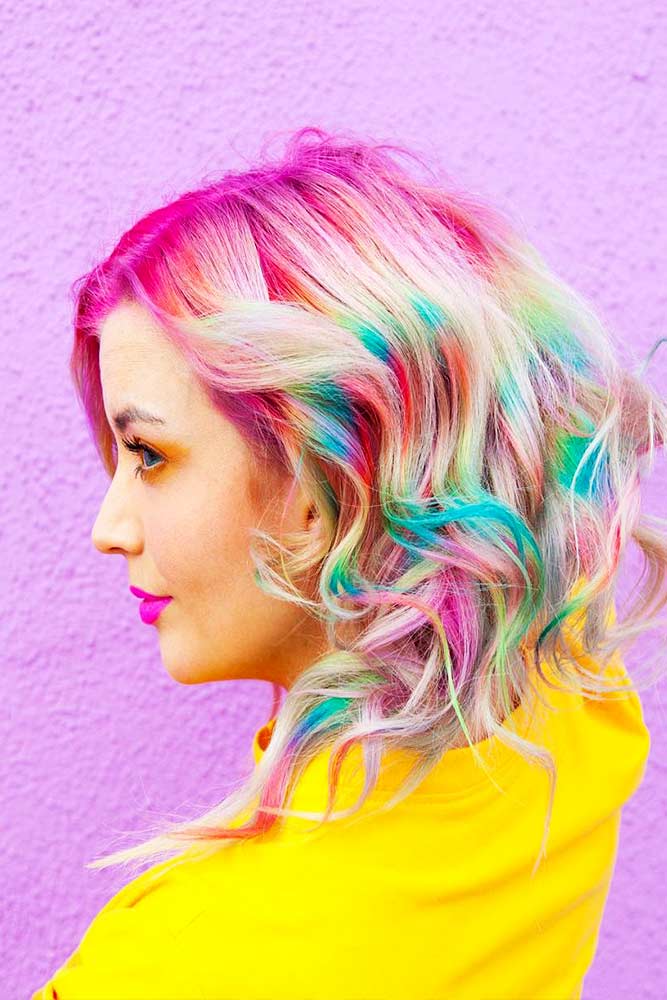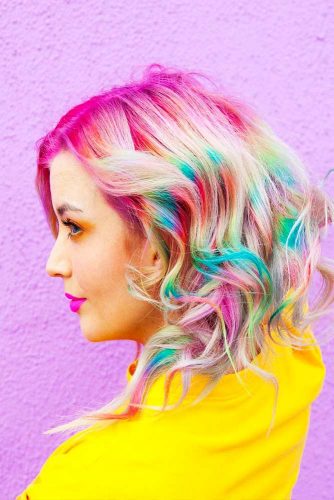 Source: hairbymisskellyo via Instagram, laserb.kate via Instagram, hairbymisskellyo via Instagram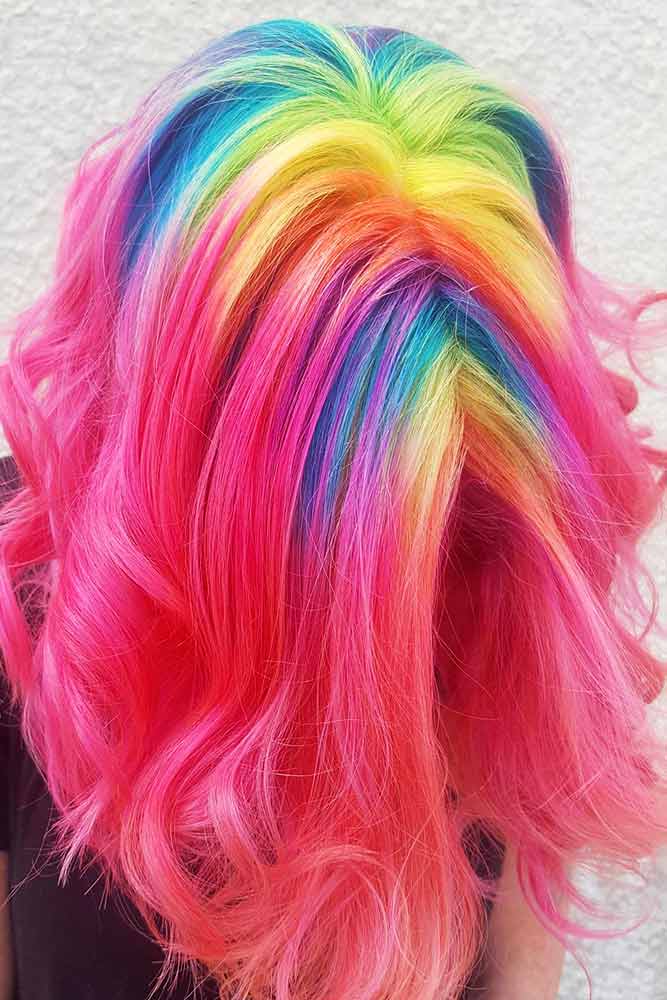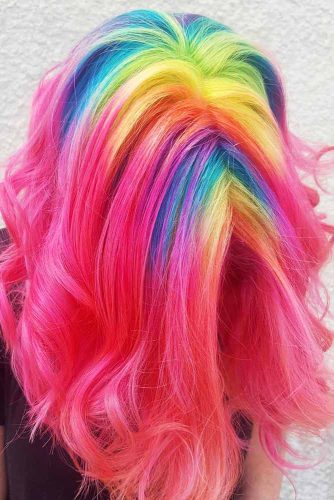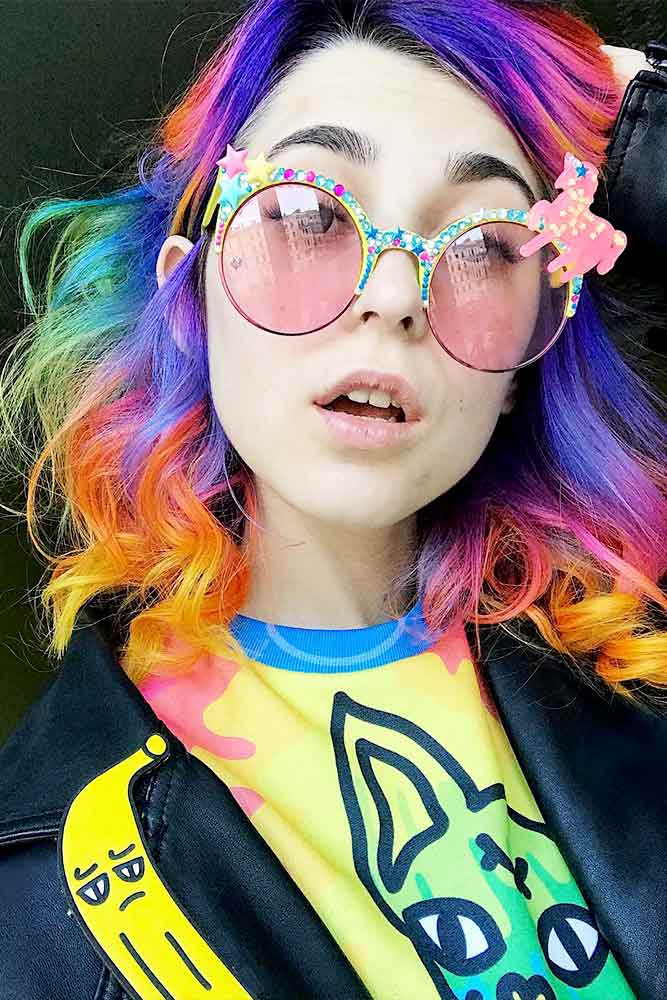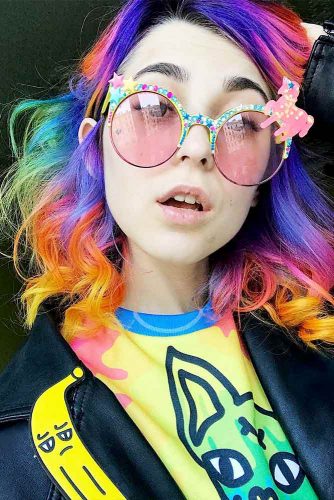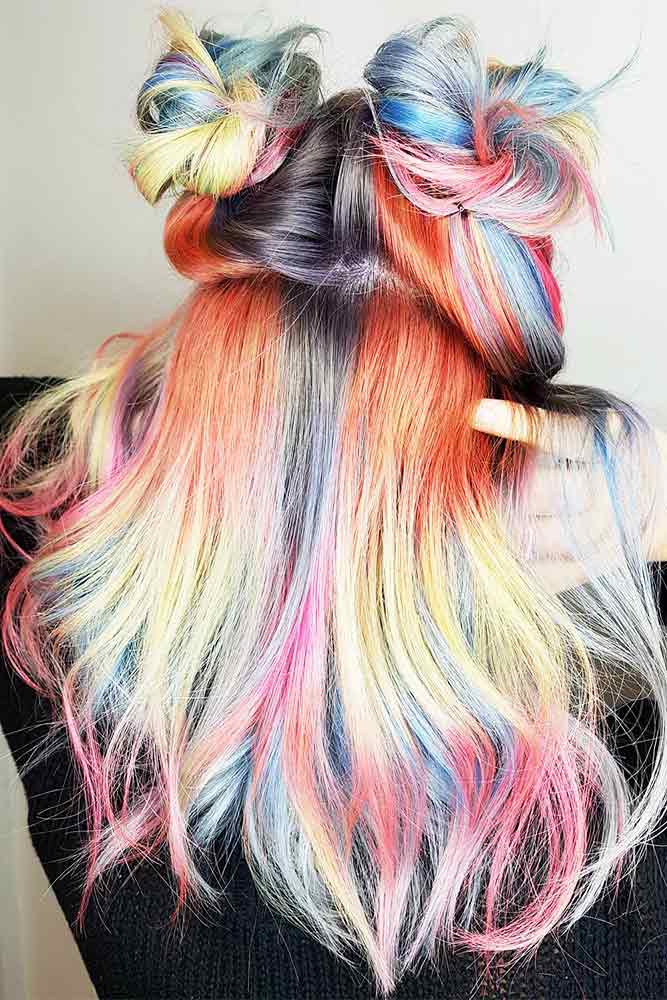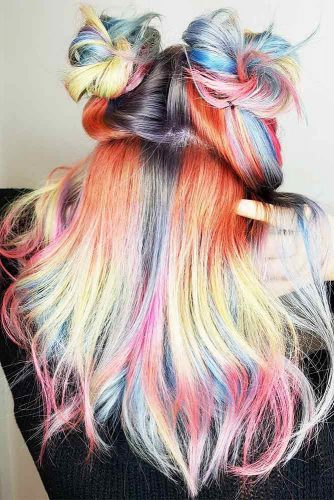 To get a rainbow color at home, start with preparation.
Get your tresses cut prior to dyeing. It will help them to withstand bleach and hair dyes.
Next, pick the color you would like to get. Our photo gallery can bring you the inspiration you are looking for. Some models rock dyed tresses, while others wear clip extensions. As for the clip extensions, it is a solution for babes who do not wish to dye their tresses but still want to follow this hot rainbow trend. Also, you can 'try on' your future hair color before getting it – we think it is a nice idea. Then you can be sure that this particular combination of shades will be true to you. Plus, you can mix and match the shades, searching for the ideal combo.
Long Rainbow Hair Ideas For A Bright Everyday Look
Source: amythemermaidx via Instagram, deathbycouture via Instagram, hieucow via Instagram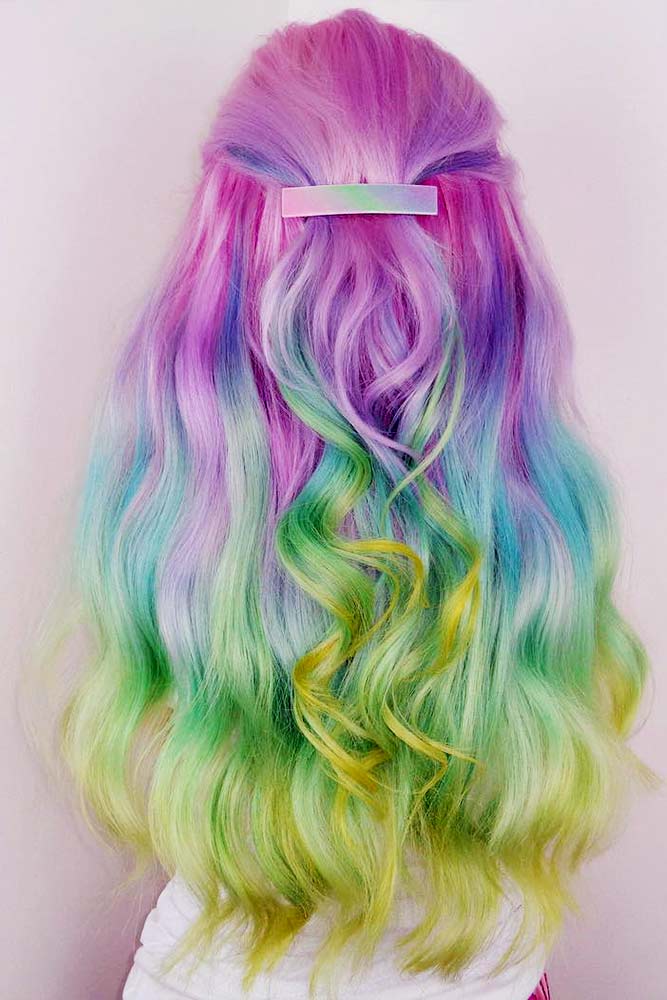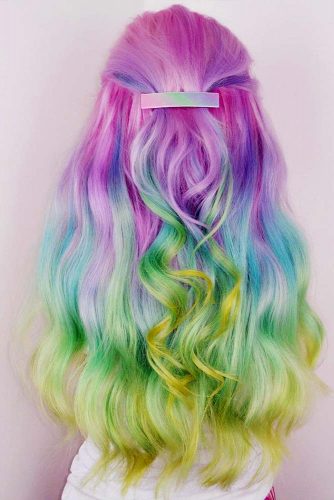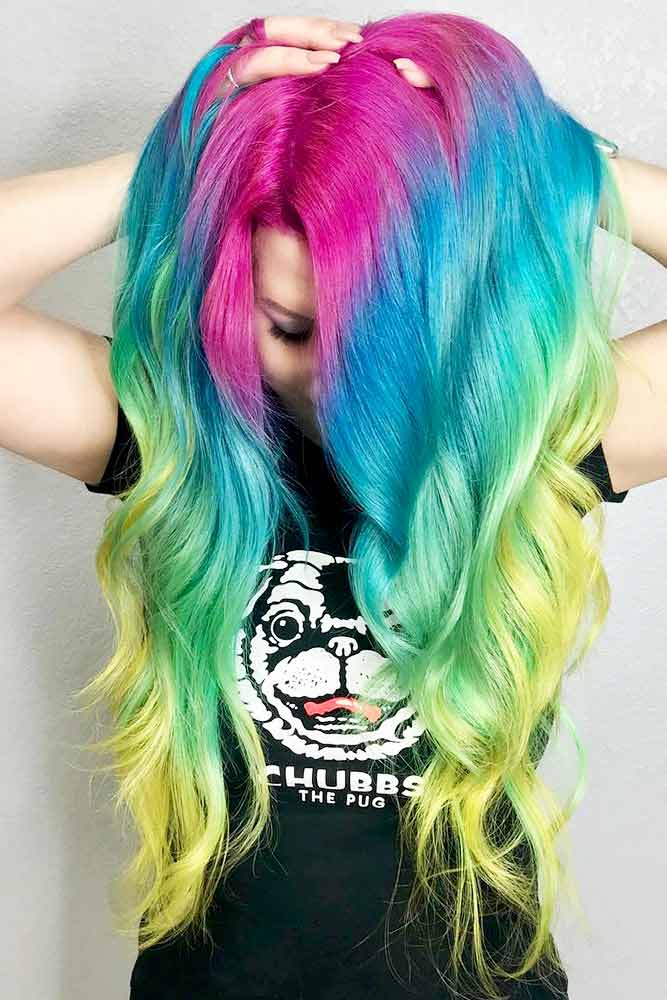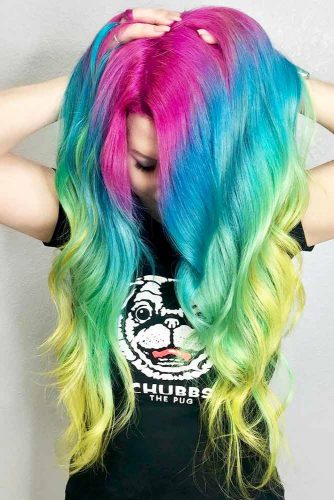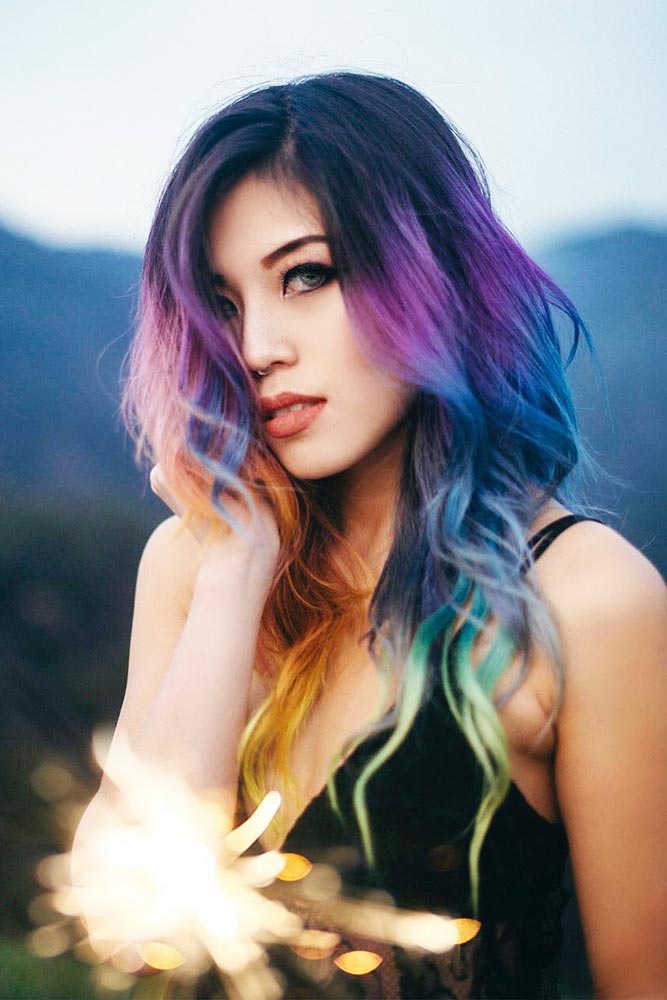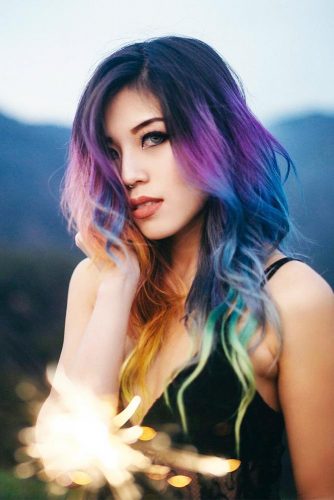 Now let's decide whether you are going through this alone or ask someone for help. Well, you can always invite several friends over and have a hair-dye-themed slumber party. Plus, do not forget that there are spots on the head that are difficult-to-reach and all dyes must be spread evenly.
The ideal base is the key.
Bleach is of great importance. It is the initial step that will allow you to proceed with dyeing your tresses.
So, you can't skip this step and you can't underdo it – your tresses must be completely stripped off color. As for the bleaching, you can either do it by yourself or ask your friends or book an appointment at the salon. Whichever option you choose, undergoing the conditioning treatment after that is a must. Otherwise, your tresses risk at becoming frazzled. After that, you need to allow the bleach to breathe for up to one week. Only then you can start coloring.
Source: cozmic.color via Instagram, hieucow via Instagram, hairbykaseyoh via Instagram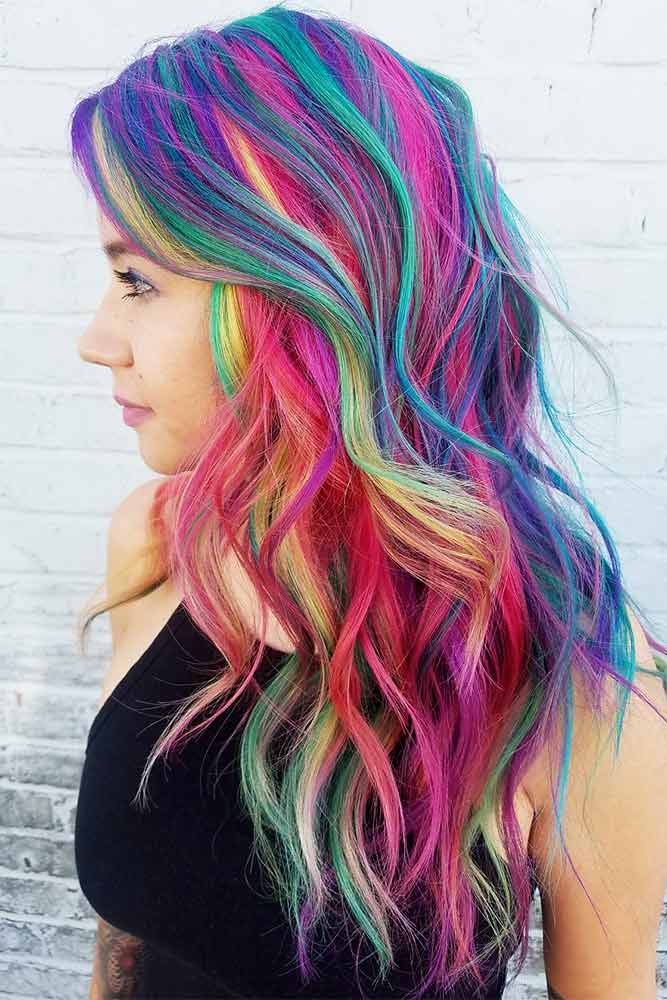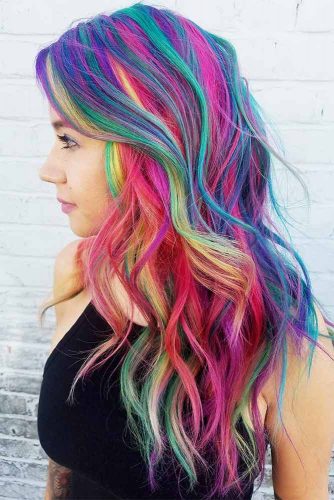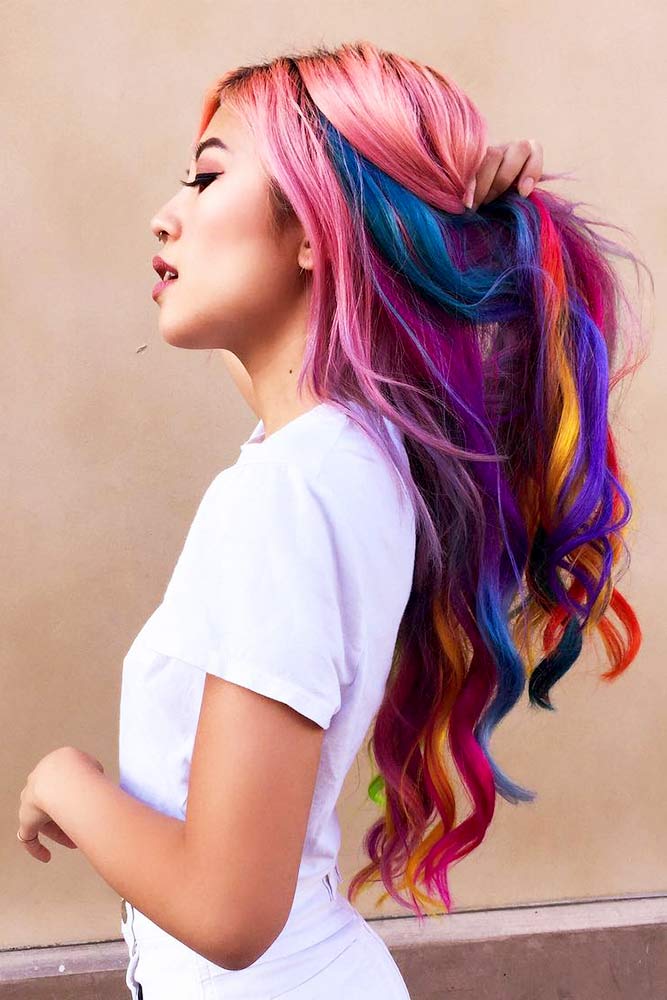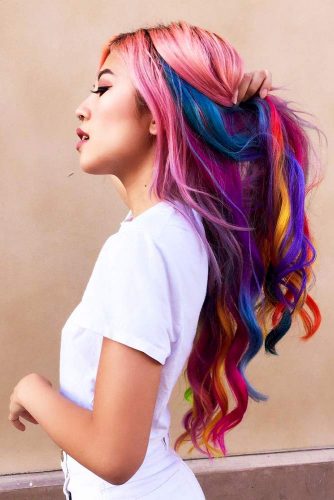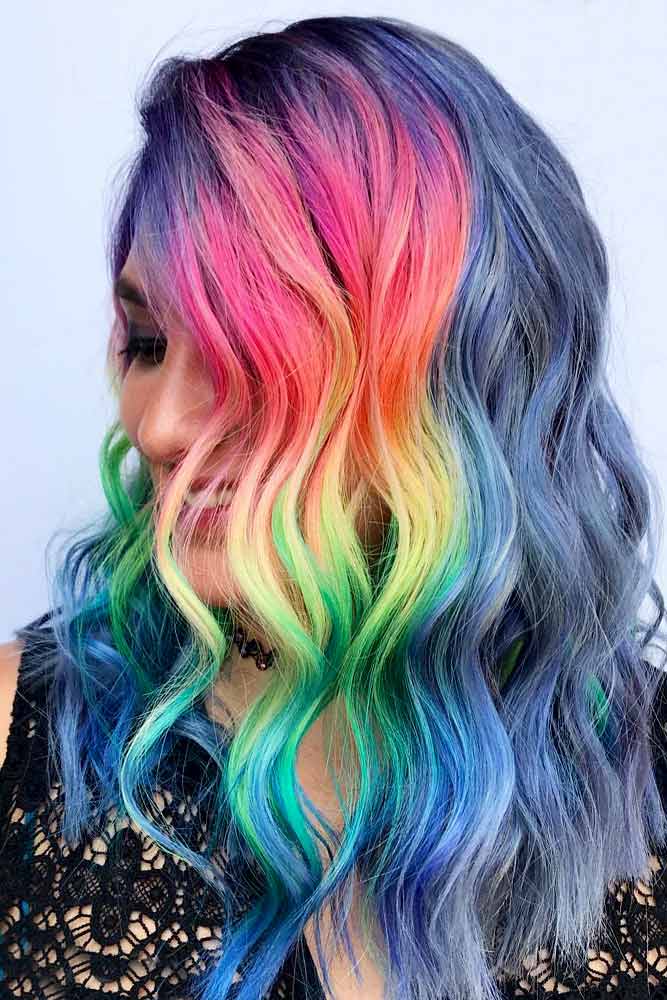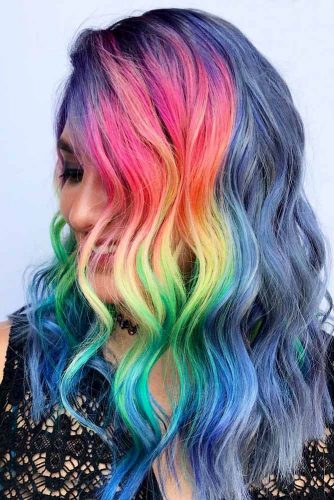 Prepare your home salon.
Put on a T-shirt you don't mind to spoil, pick some old towel to cover your neck, back. Apply petroleum jelly or oily face cream to your face, ears, and neck. Place bowls, clips, gloves, dyes, and a comb in front of you.
Mix the dye.
Every dye has its own application rules, and you must learn them beforehand. Then mix the dyes in a bowl. In case you need to lighten a hue, you can add some white conditioner for this effect. In general, your task is to get a darker hue in a bowl, comparing to the one you wish to get on the head. The hues fade fast.
Stunning Hairstyle Ideas For Rainbow Hair
Source: hairbymisskellyo via Instagram, amythemermaidx via Instagram, hieucow via Instagram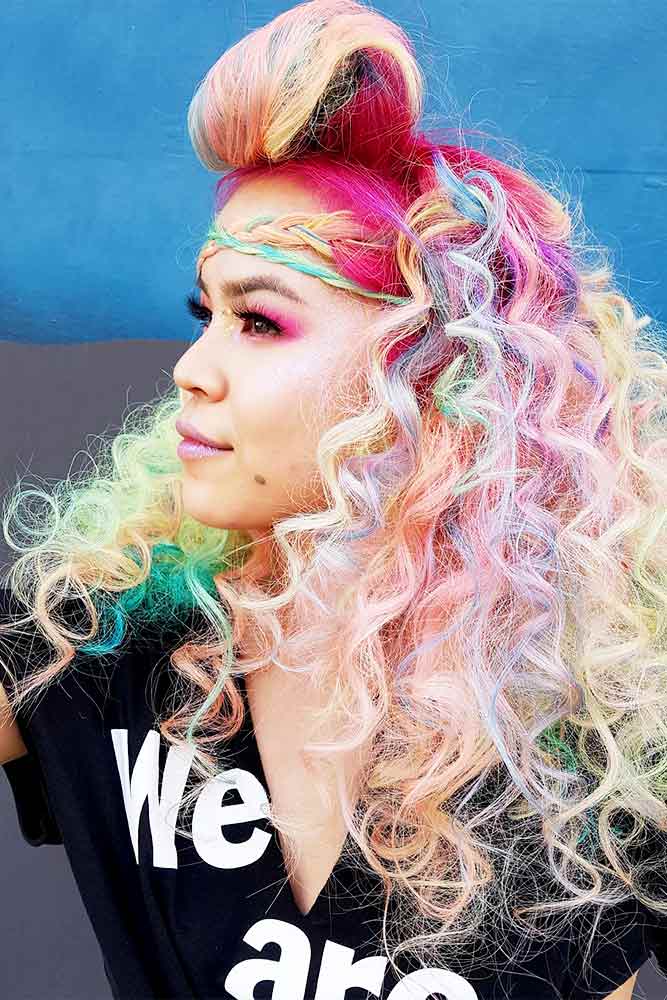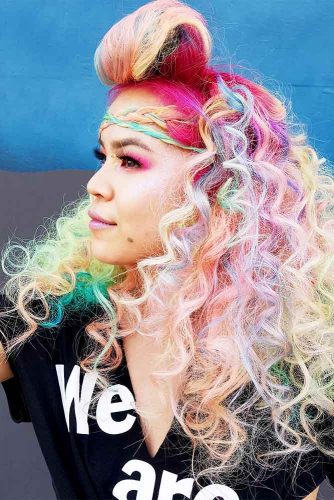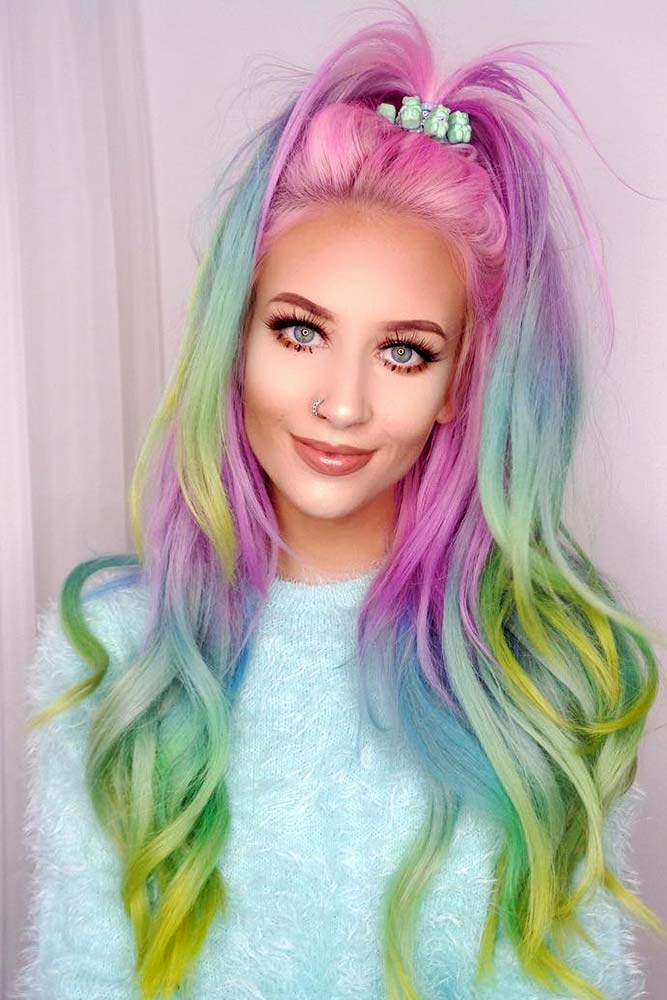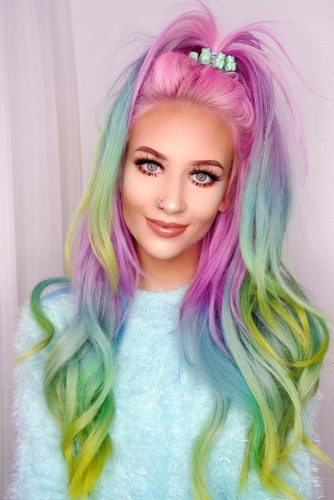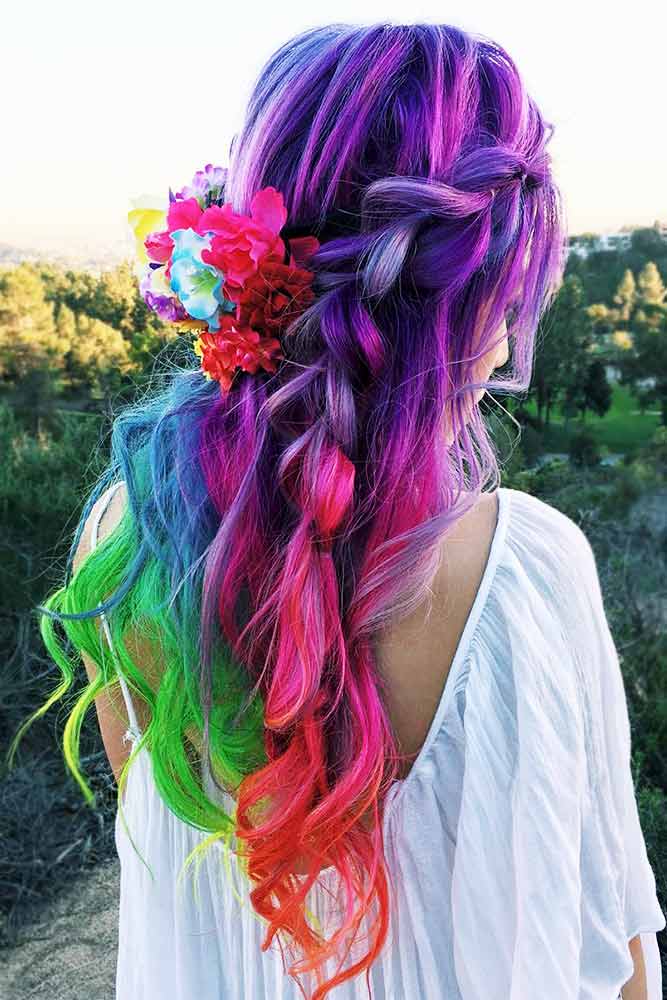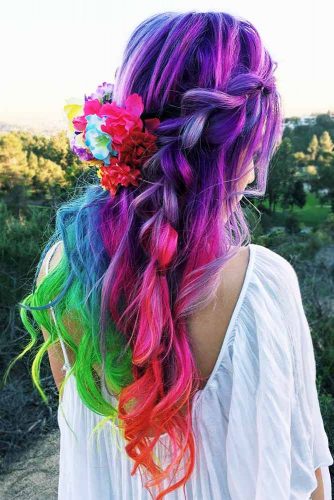 Dyeing.
The strands must be clipped in sections so that they do not touch one another. To apply the dye, you can either use a special application brush and foil, or simply divide sections with the gloved hands, apply the color with the fingertips.
The trickiest thing is when you need to blend the hues into one another. But practice makes perfect.
Source: amythemermaidx via Instagram, hairbykaseyoh via Instagram, hairbykaseyoh via Instagram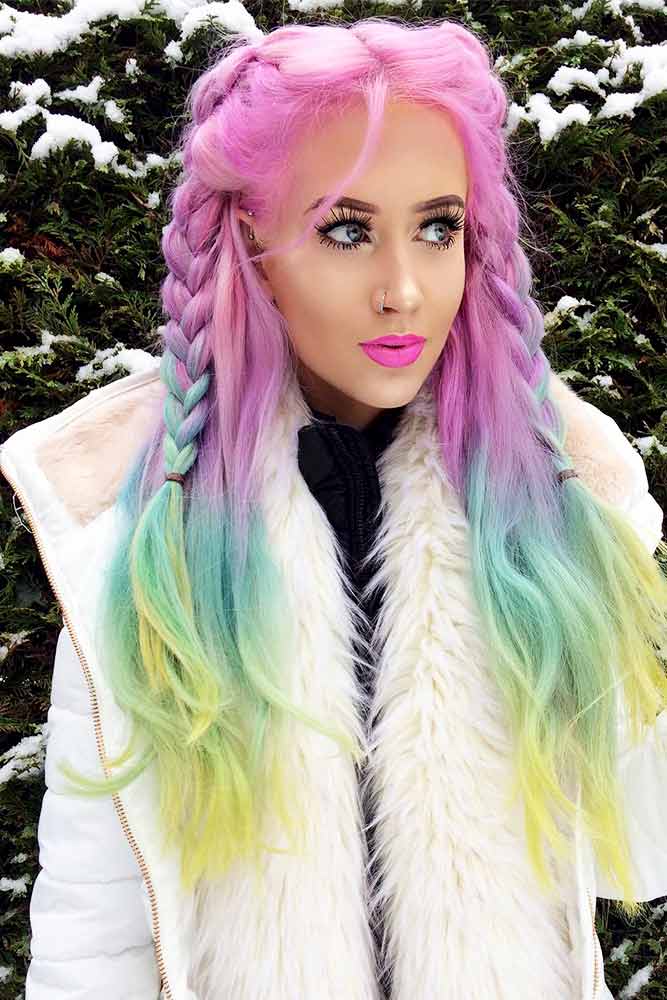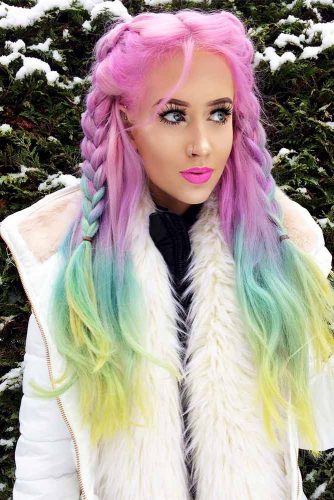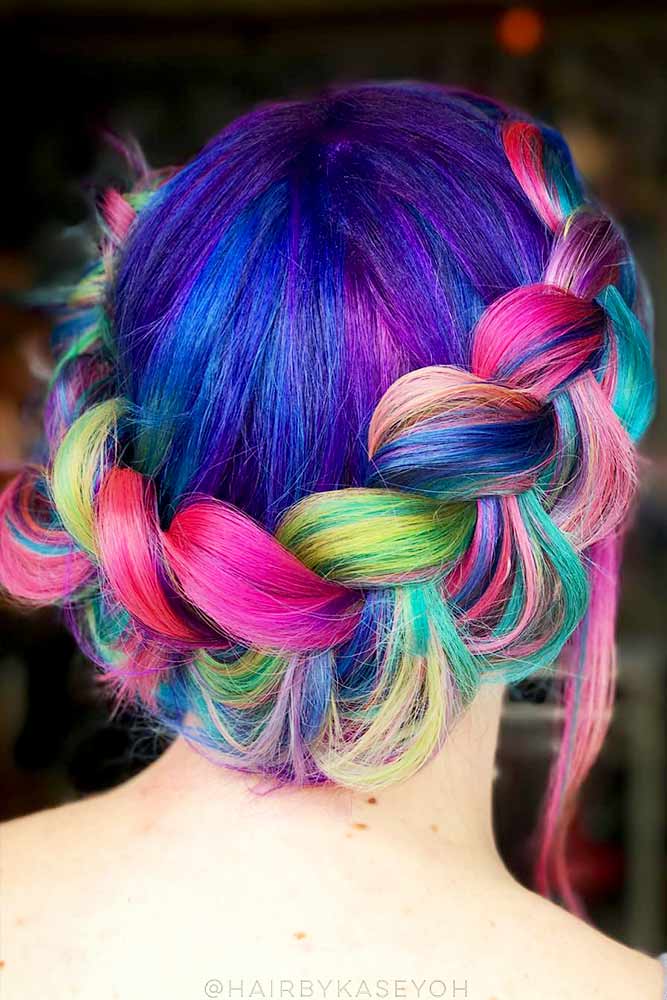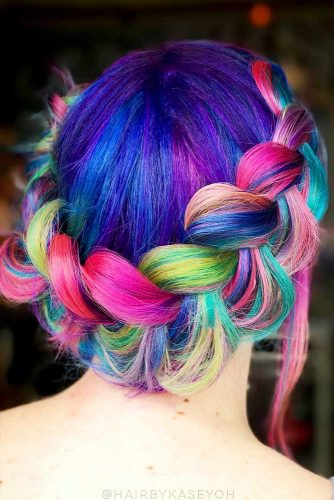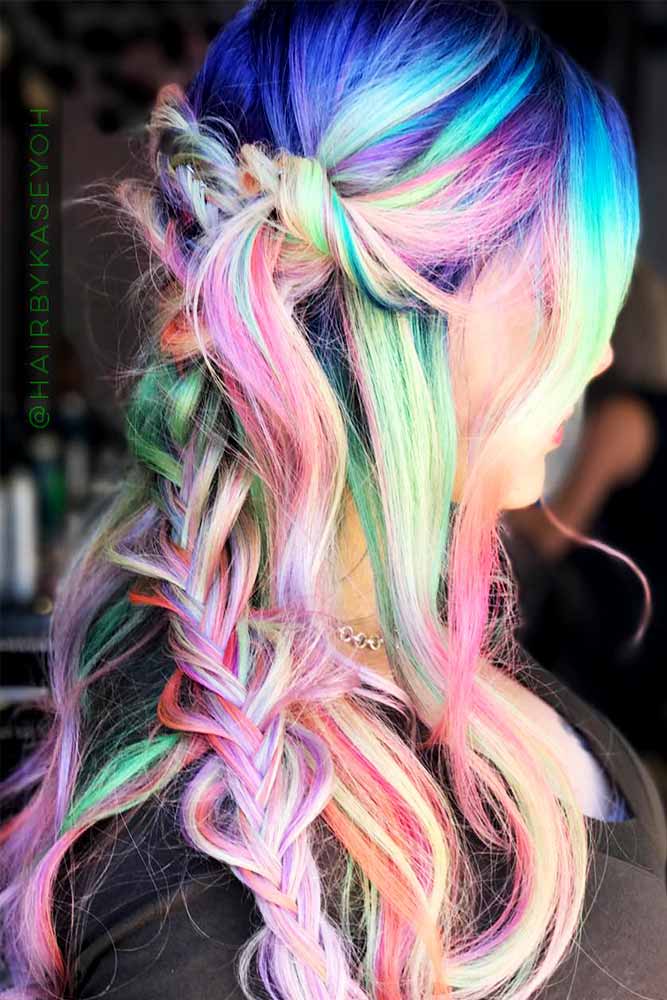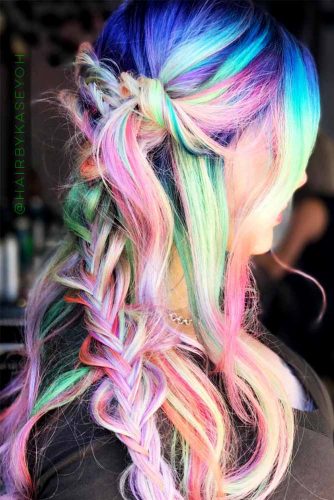 To dye your tresses, pick the strands you wish to color, spread the dye evenly. Then pin back every colored strand into a tiny bun, secure it. Normally it will take about 30 minutes for the dye to work. Though the instructions may differ, so this time period is approximate. When you wash out the dye, it is advisable to use lukewarm water for the color to last longer.
Short Hairstyles With Rainbow Coloring
Source: aliyousha via Instagram, aliyousha via Instagram, bottleblonde76 via Instagram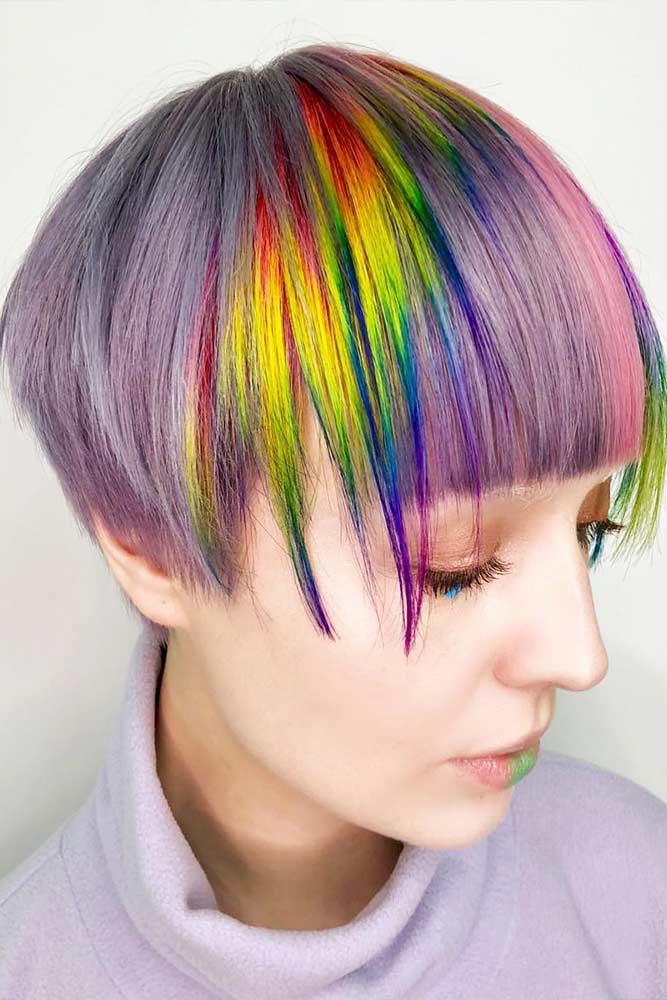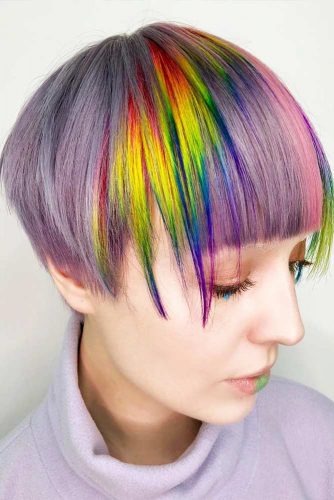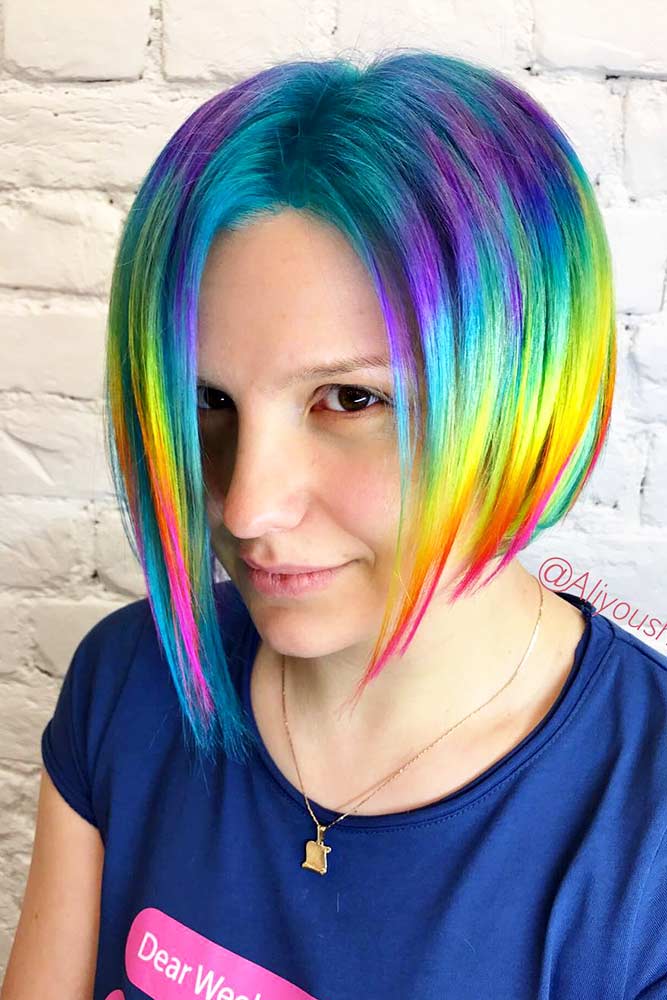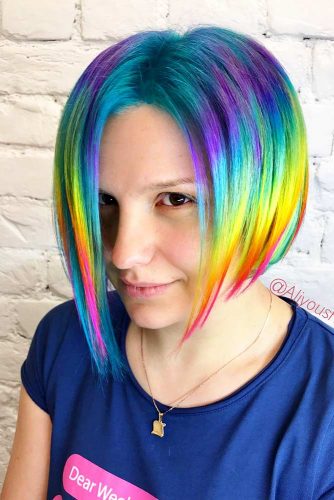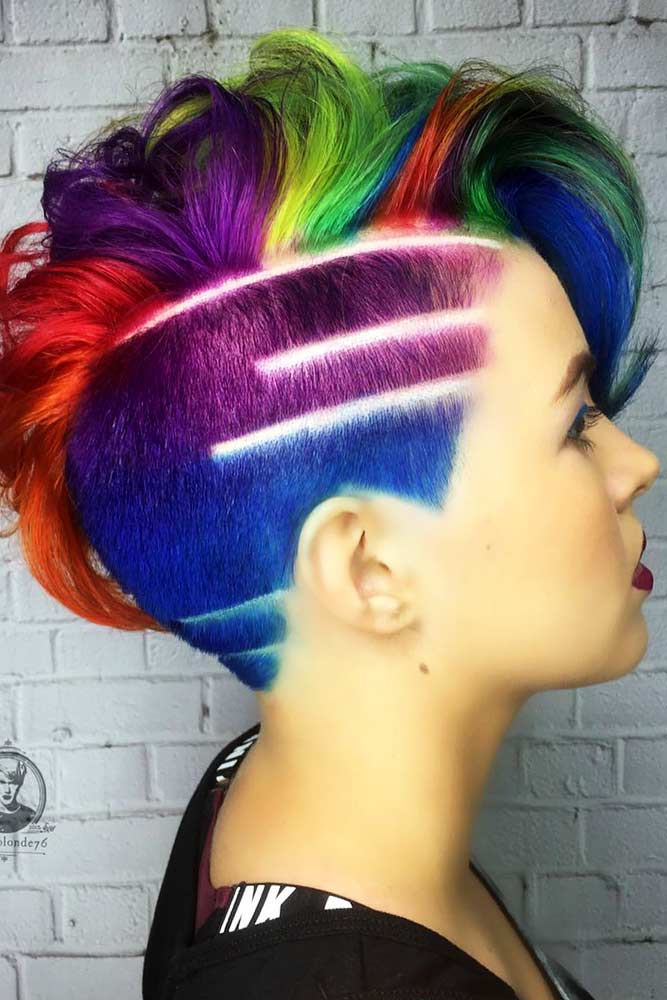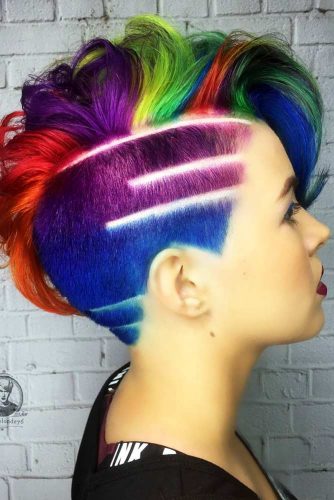 How to maintain your new vivid color.
The dye fades a bit after every wash. So, limiting the washes might be a nice idea. You can also apply dry shampoo in-between washes.
Do not overuse heat appliances, avoid staying in the direct sunlight to slow down the process of fading.
About once a week, undergo deep conditioning treatment or apply mask to nourish your distressed tresses.
Source: hugosalon via Instagram, hairbykaseyoh via Instagram, hugosalon via Instagram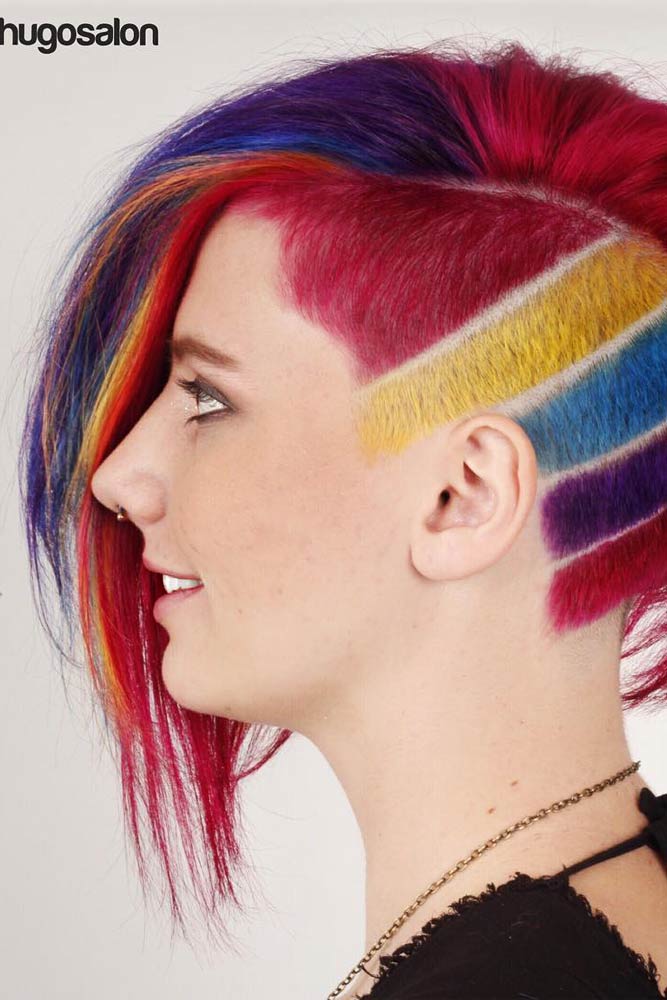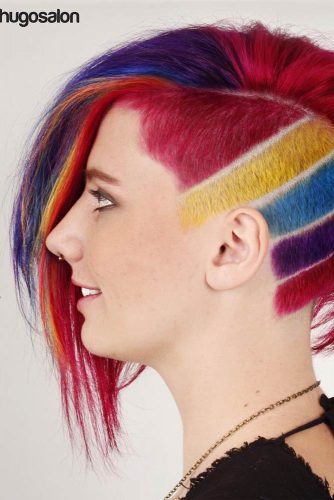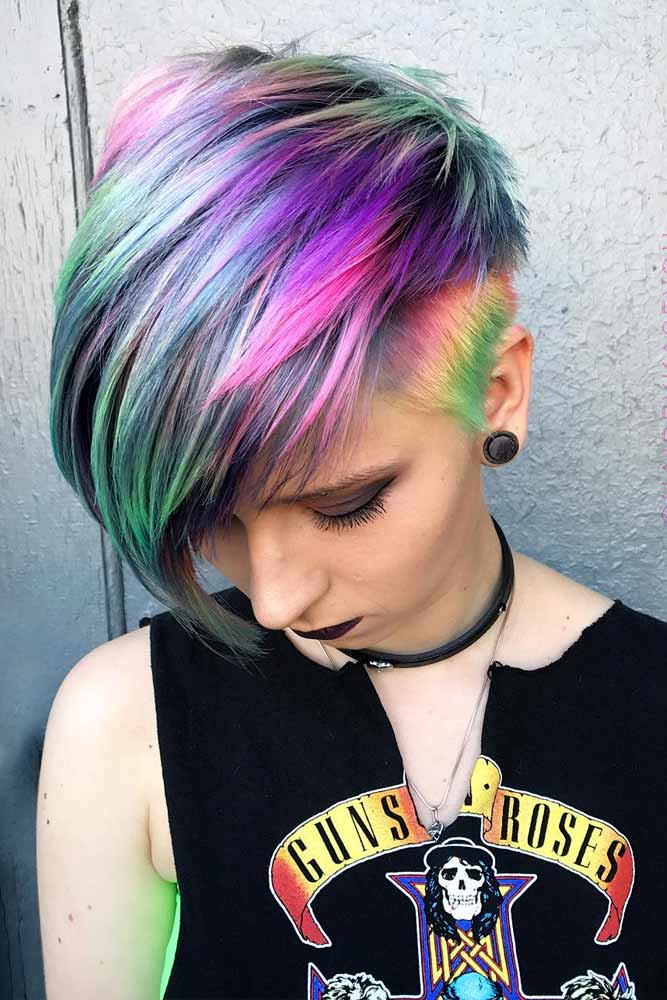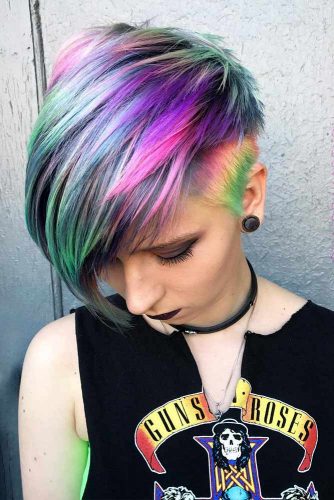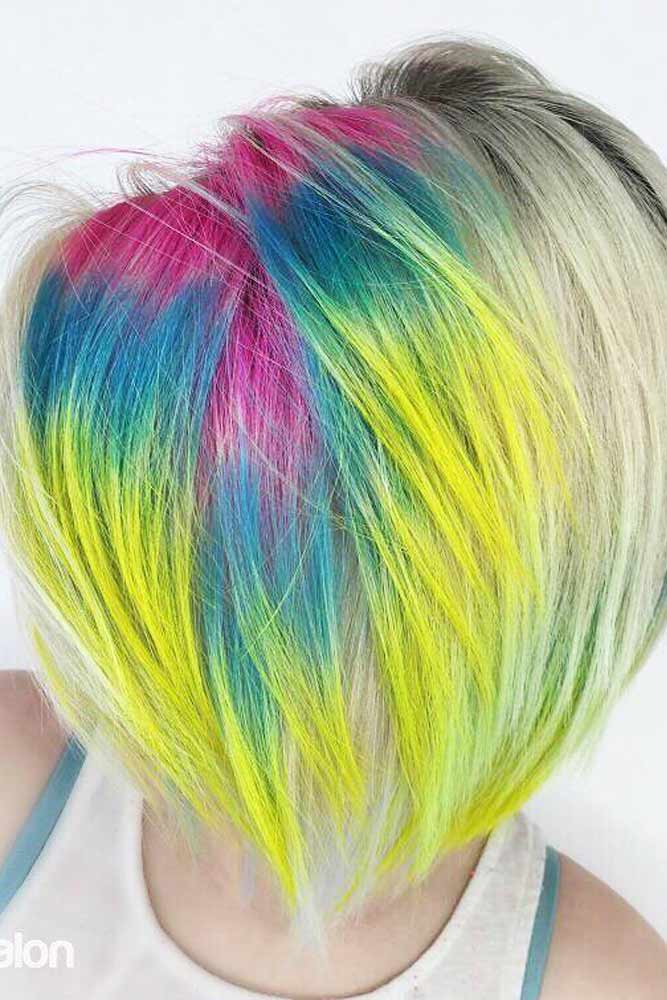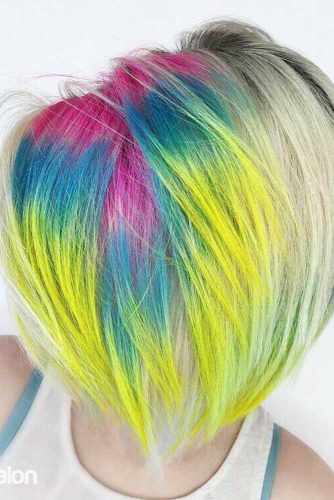 Are you tempted to try a color that will probably turn heads wherever you go? One of these looks can work great for babes who wish to experiment with their pixie haircuts. To look super extraordinary make your short haircut bright and shiny.
Partial Rainbow Hair Coloring
Source: hairbyclairperez via Instagram, phildoeshair via Instagram, hairbykaseyoh via Instagram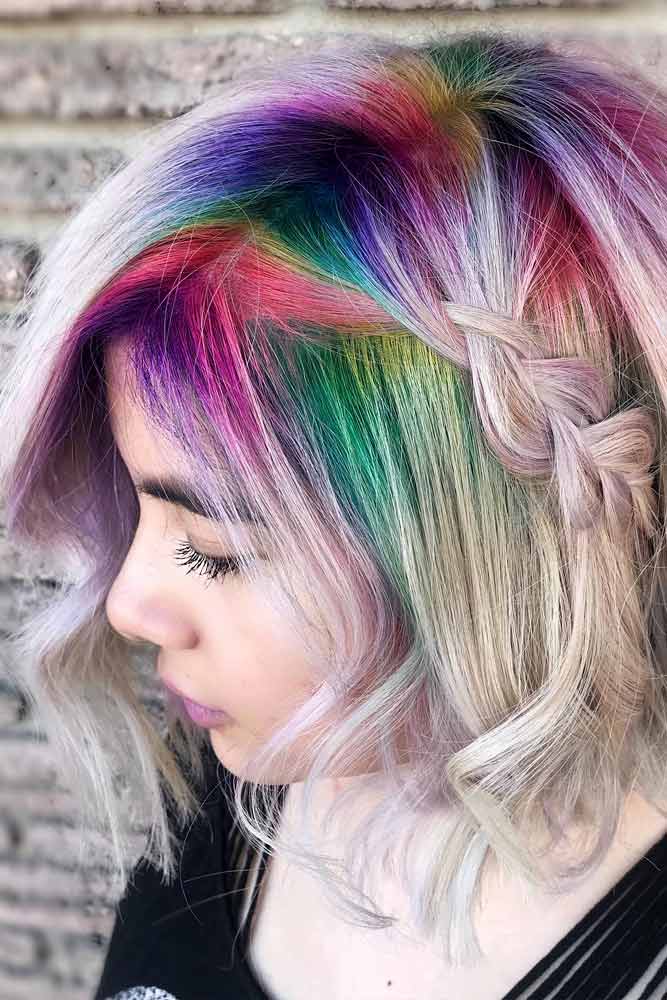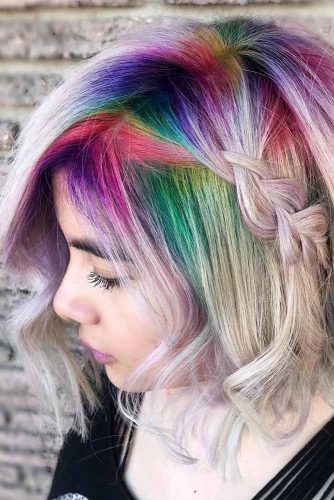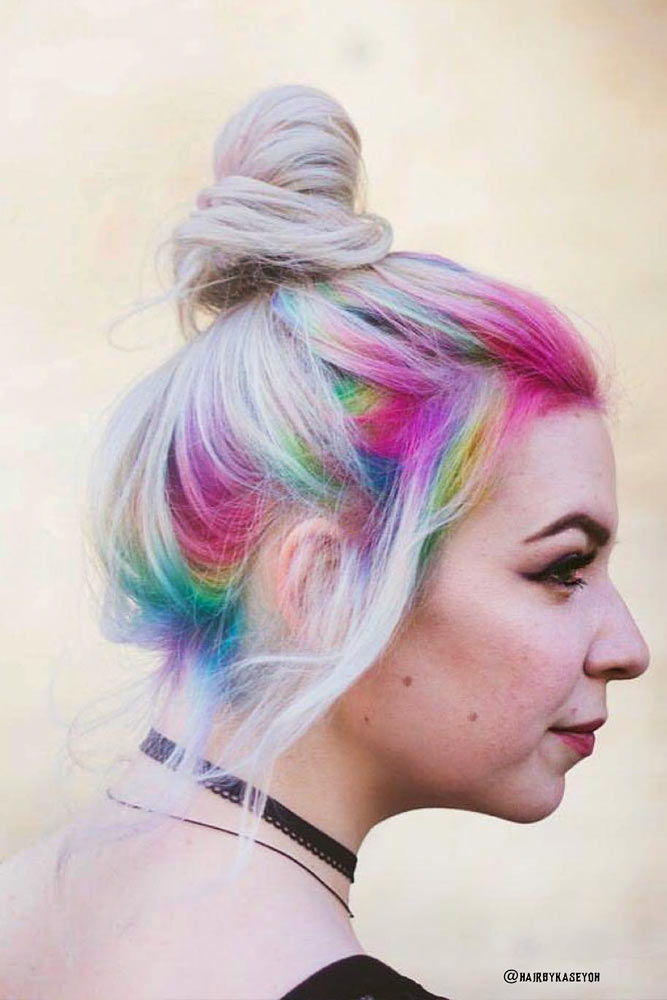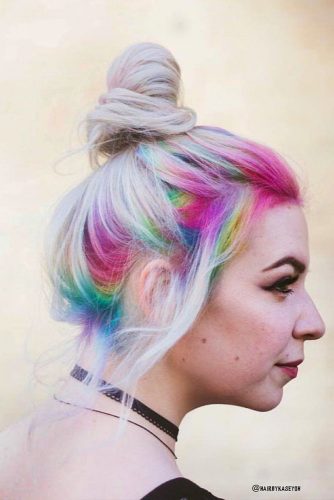 When it comes to the rainbow trend, you do not have to go overboard with it. You can always opt for the partial rainbow style. Thus, you can show off the bright color or hide it if necessary.
Source: vanessashairaddiction via Instagram, nealmhair via Instagram, jaymz.marsters via Instagram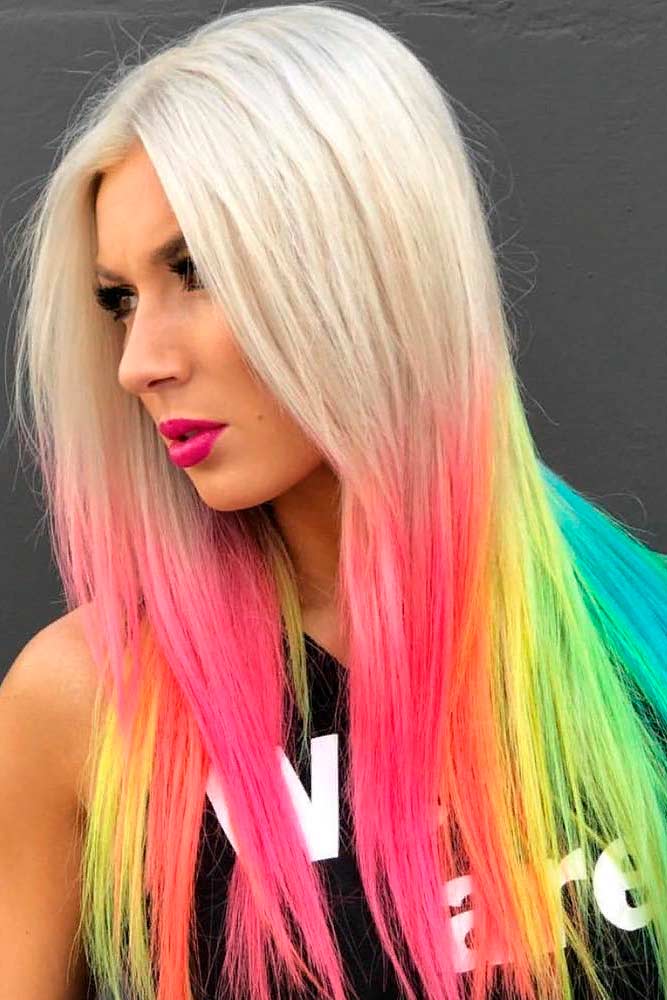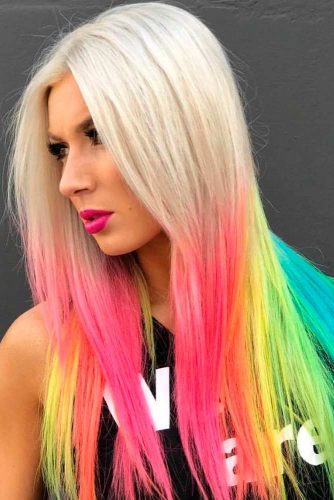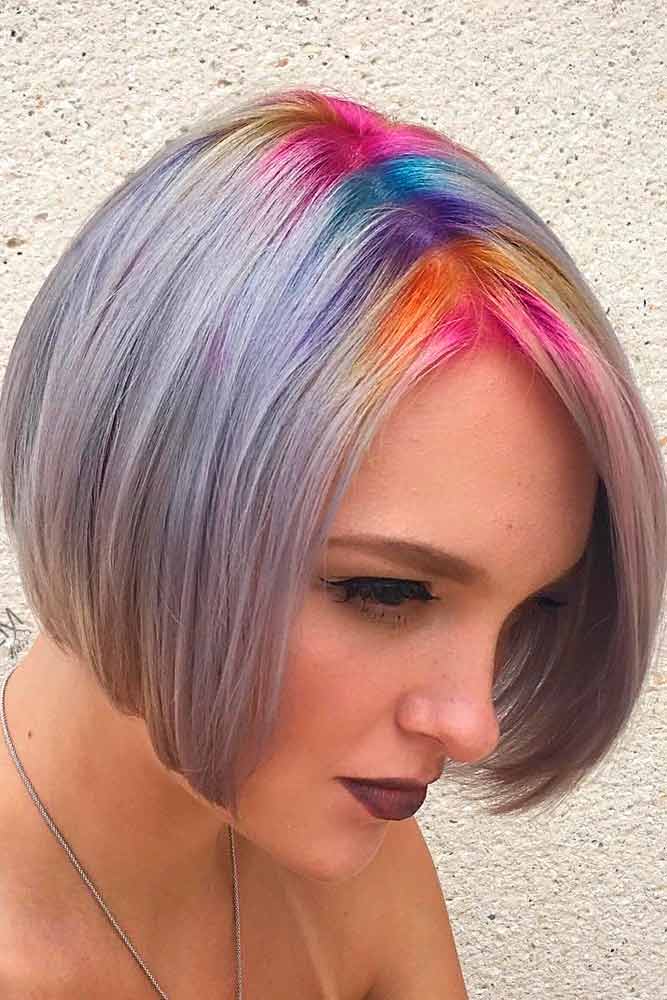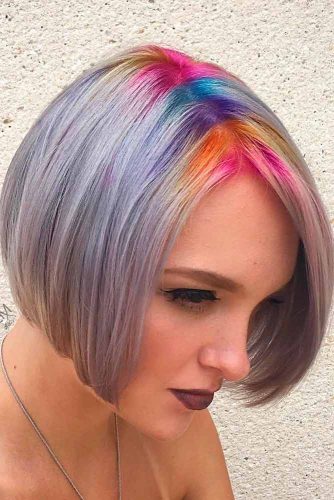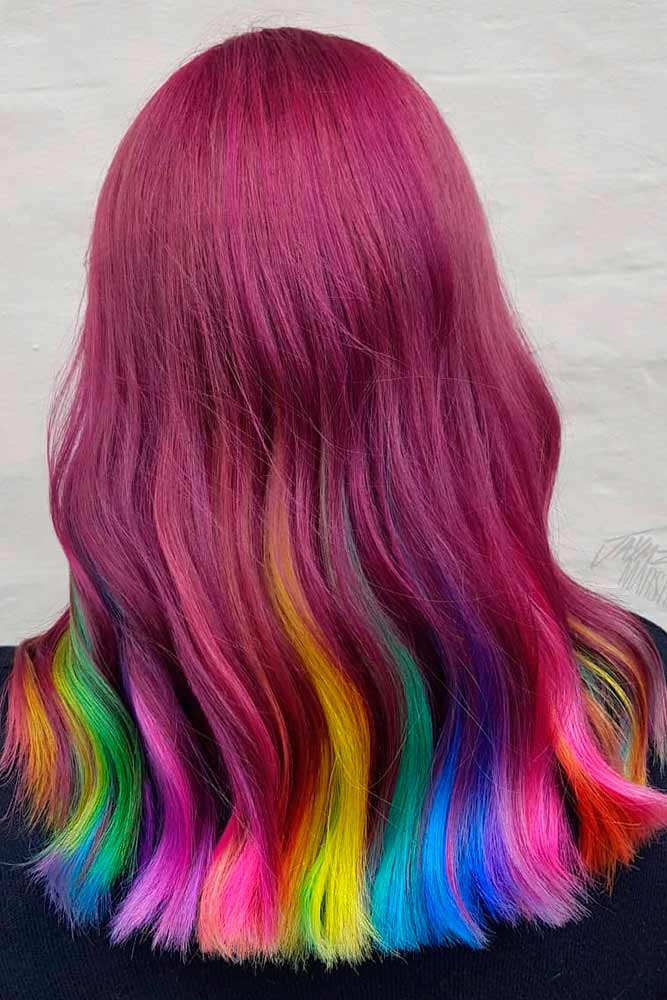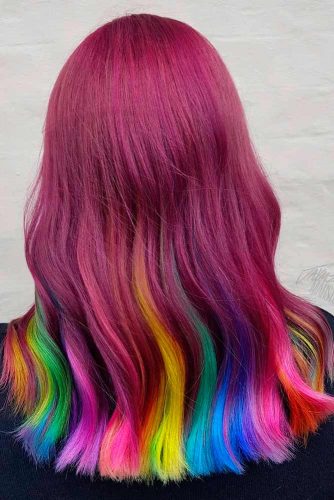 Here you can see that the partial rainbow hair coloring can start either from the roots or from the medium length and go towards the ends. Choose what you like more.
Soft Pale Raindow Hair
Source: butterflyloftsalon via Instagram, glamiris via Instagram, guy_tang via Instagram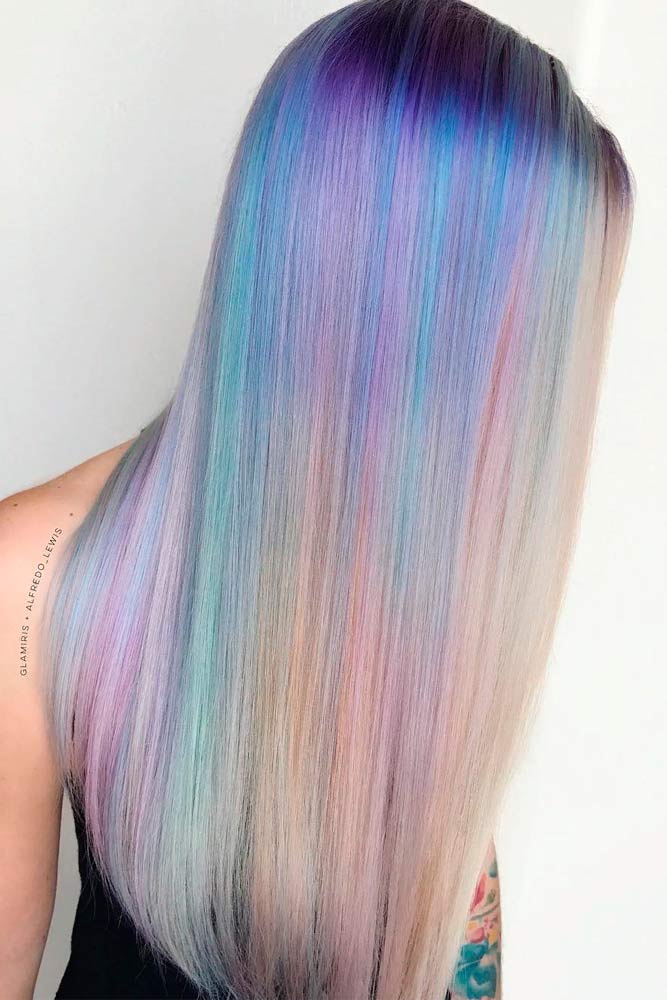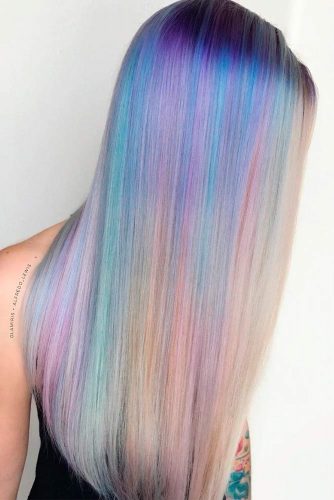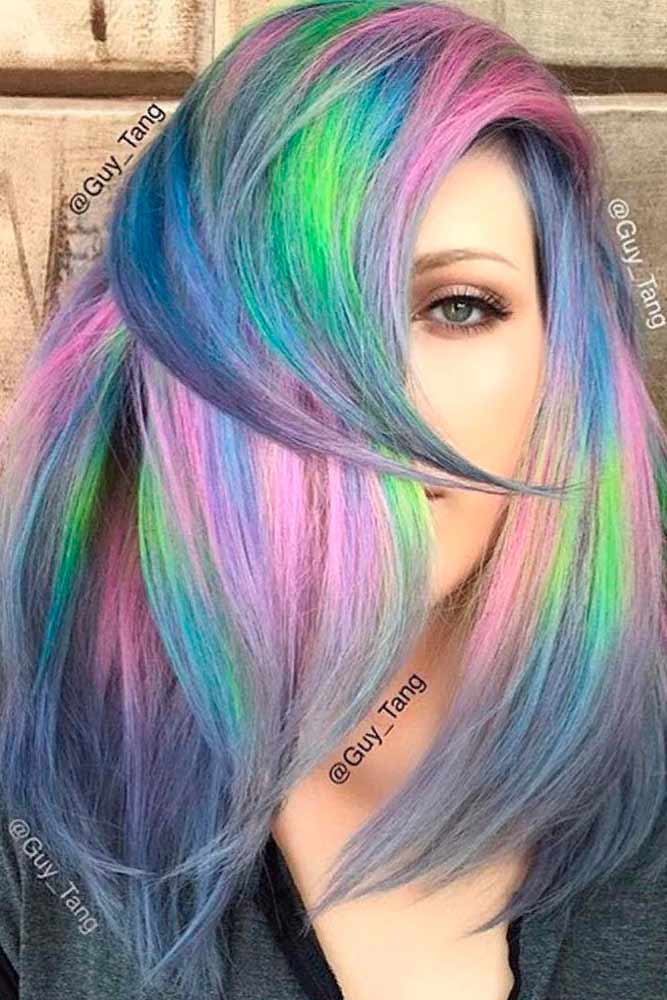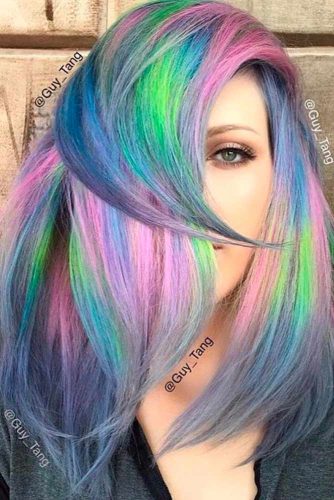 Who says that the rainbow hair color should be extra bright? Pastel, soft options like the ones shown in these pictures are pretty and fun, as well. It really good looks with medium length layered haircuts.