Side Fishtail Braid For a Romantic Look
A side fishtail braid looks really gorgeous and it seems as though it takes a lot of time and skills to do it. You may also think that you would need to go to a hair salon if you want this hairdo. This is a wrong thought. You just need to arm yourself with patience, some hair appliances, and our tutorial.
Source: Confessions of a Hairstylist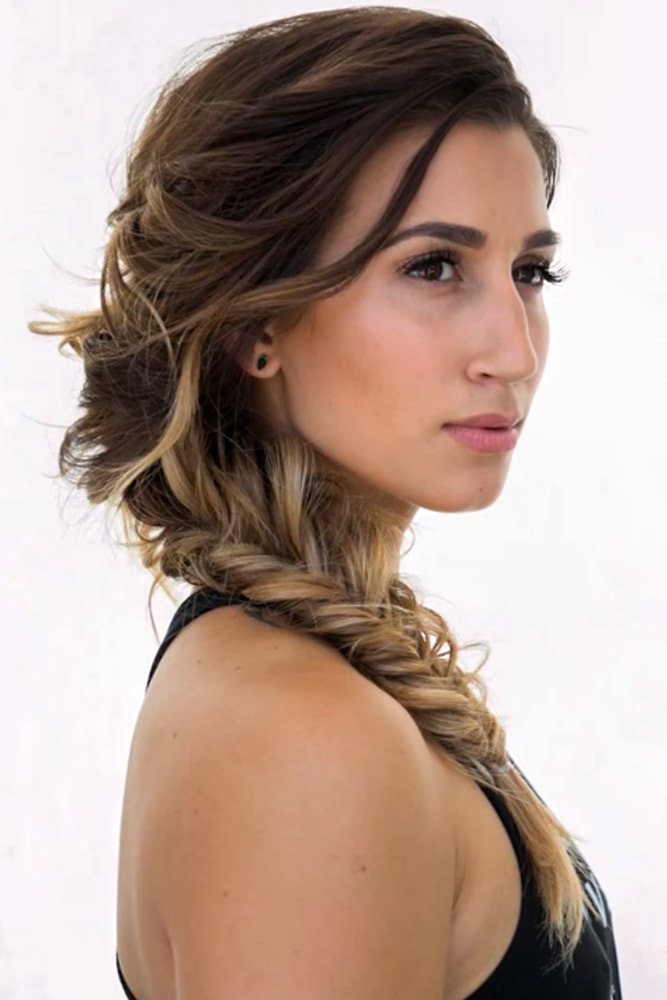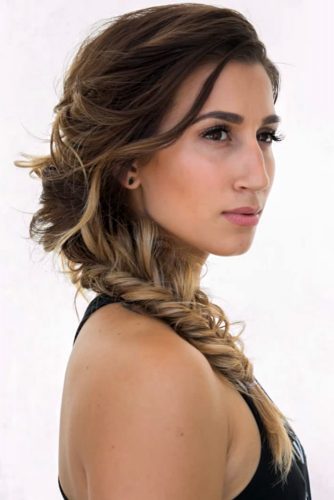 Your hair styling skills will be improved instantly with our detailed and interesting explanation on how to do a side fishtail braid upstyle.
Preparing
To prepare your hair for a side fishtail braid you need to add some thickening spray. With the help of it, you will add texture to your hair.
Sectioning
The next step will be sectioning. We need to divide the hair into three sections. The first two will be at the top. Make a part in the middle right to your high crown and then move to the top of your ear. After this, make a part from the high crown to the ear on the other side of the head. Clip those two sections with pins. By the way, in case you have hair extensions, be extra careful while sectioning. At this point, you should have two top sections and one back section.
You also might like: ★ How to Do a Half Up Side Braid ★ How to Do a Double French Braid With A Ponytail ★ 12 Favorite Braided Hair Tutorials
Now we are working with the back section. Comb your hair, go straight down, divide it into two strands. Start making a French braid, which is quite simple. Take a thin strand of hair from one side, place it over to the other side, and repeat it all the way down. Be sure the strands you take are not too thick. Otherwise, you won't get a fishtail effect. When you reach the point where you have braided about two-thirds of your hair, start directing the bulk of the braid to one side. Just change your body position. Once you are done braiding, secure the braid with clear elastic.
Finish
Now we need to deconstruct the braid a little bit. Use a dry texture spray all over it. After this, pull out the strands of fishtail. This will add some bohemian touch to the 'do.
You also might like: ★ How to Do a Big French Side Braid ★ How to Do a Twisted Side Braid ★ How to Do a Bohemian Side Braid
At this point, we start working with top sections. Begin with a side part, curl all of the hair away from the face with a curling iron. Make a couple of vertical sections, tease at the roots, twist and tuck them into the fishtail. Secure these strands with bobby pins. Also, leave some hairs out at the top which is essential for the romantic look we are striving to.

We hope this tutorial was useful for you and you nailed it.