This style of the braid has been sported on the runway lately. Having a unique feminine, yet slightly messy vibe, this hairstyle is perfect for every day as well as for some fancy parties. Wanna learn how to do this glam hairstyle fast?
Prepare
Source: Gal Meets Glam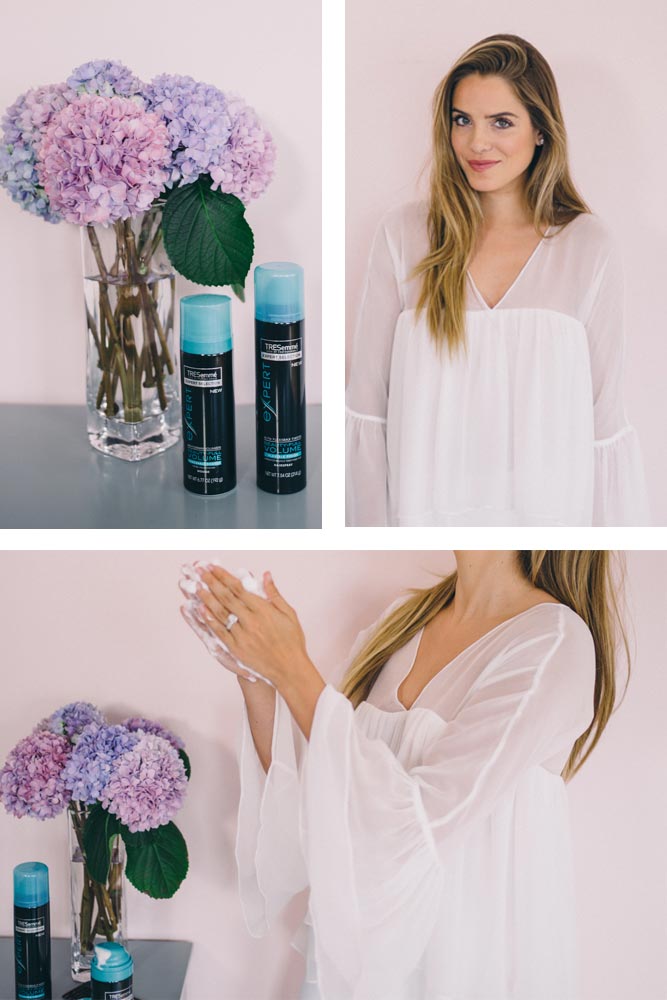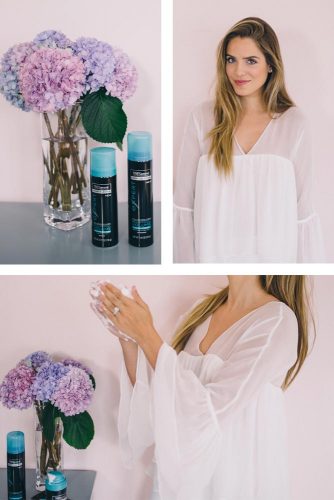 The first thing you need to do in recreating twisted side braid is creating texture before you begin actually braiding. It is easy to achieve voluminous hair with the help of texturizing spray or mousse. In case you want to skip this step, your braid will look flat. By the way, second or third-day hair would be perfect for this hairdo.
Make Side Braid
Source: Gal Meets Glam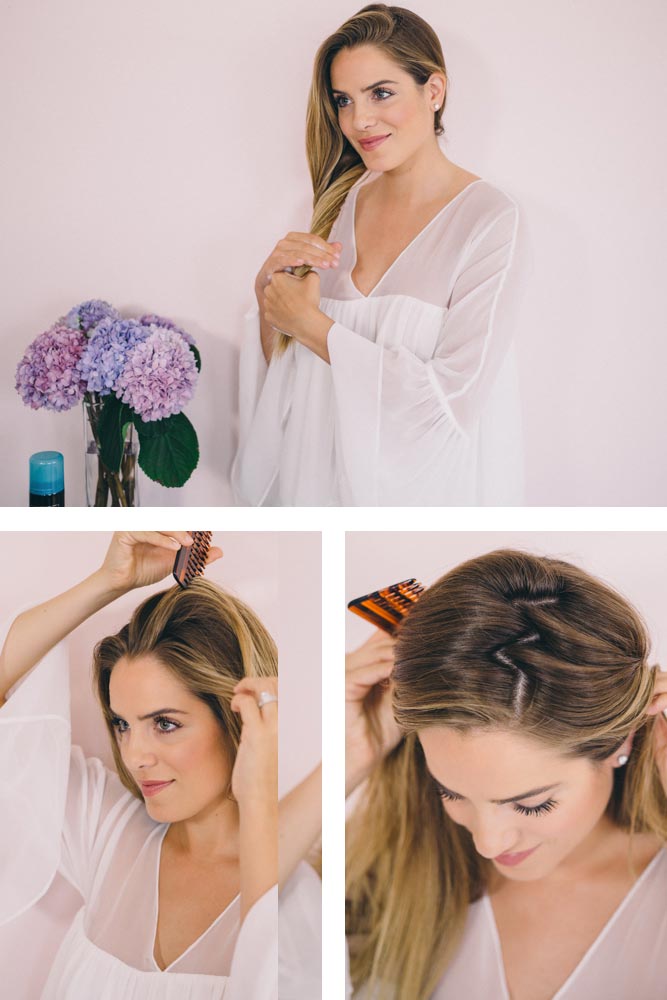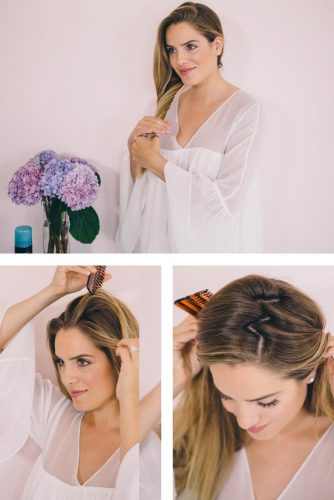 Divide your hair into two sections with a side part. For a more creative variant, opt for a zigzag side part. A comb will help you with it.
On the side where you have a smaller bulk of hair take a bigger part of hair and start braiding. Follow your hairline till the moment you get to the other side. It's like an unfinished halo braid.
Keep braiding on the other side till you reach a jaw line. The front part of hair should be left out in order to make a twist afterwards. Tie your French braid up with a hair tie. A clear one would be perfect. Afterwards, use some hair spray so that there won't be any unnecessary flyways.
Front Twist Going Into Braid
The next step is twisting that front part. Make sure you do it in the opposite direction from the face. Twist it along the hairline till the ear. Once you have reached it, make a small hole at the back of the braid and pull your twist through it. Now you should have four hair strands.


Keep on braiding. On this stage, you should be creating a braid out of four pieces. When you are done, secure the braid with one more clear hair tie. In case you want to slay it all day long, add some bobby pins to the twist.
In order to achieve a more romantic effect, try spreading the braid a little bit. You can also pull out some strands to make it even more effortless.
As a finishing touch, add a teeny-tiny amount of finishing hairspray and you are ready to go and conquer the world.
Twisted Side Braid - More Ideas
Source: The Cutegirlshairstyles, Lulus, Luxy Hair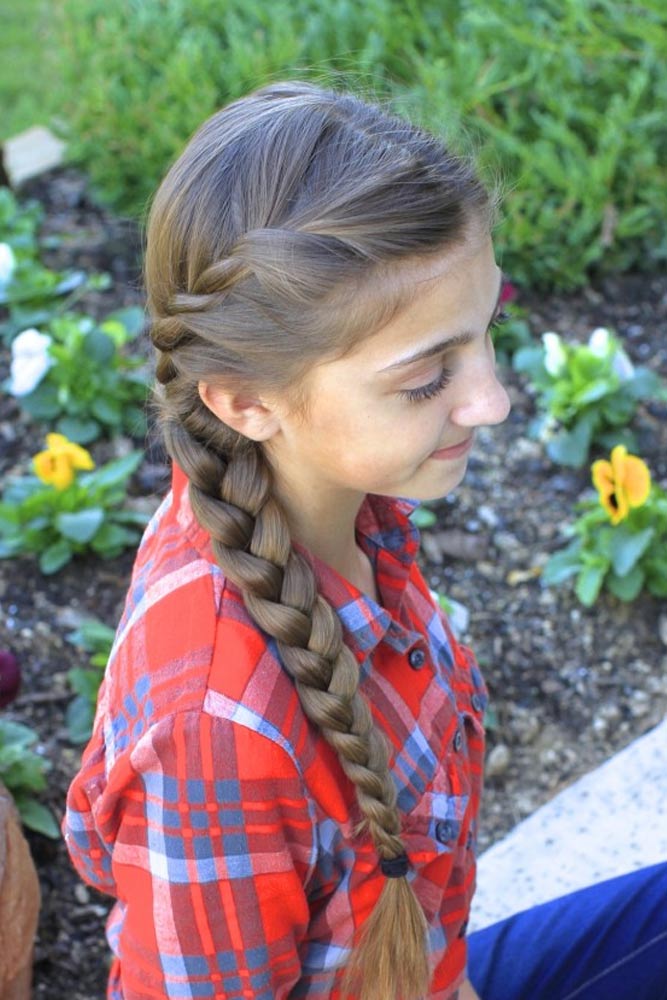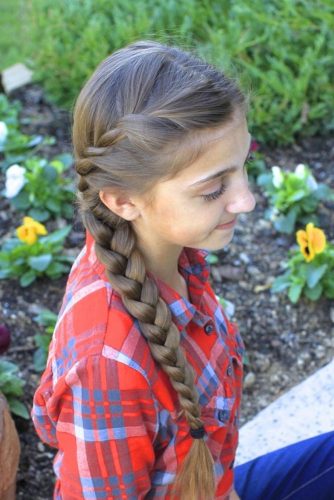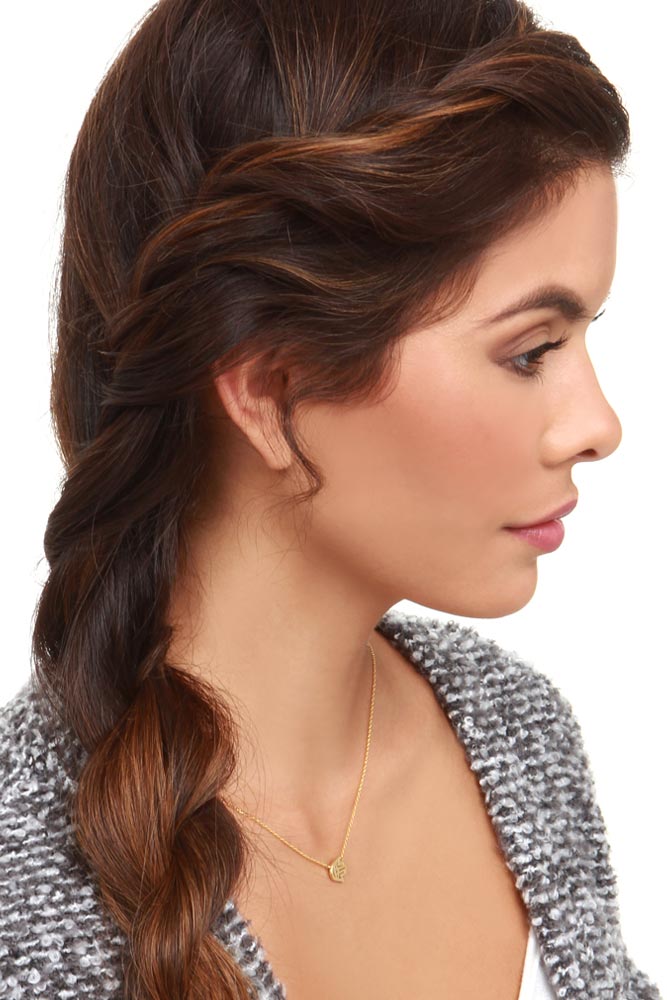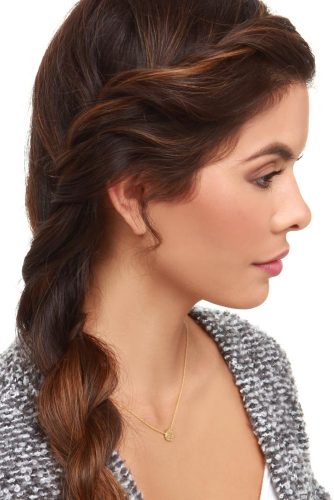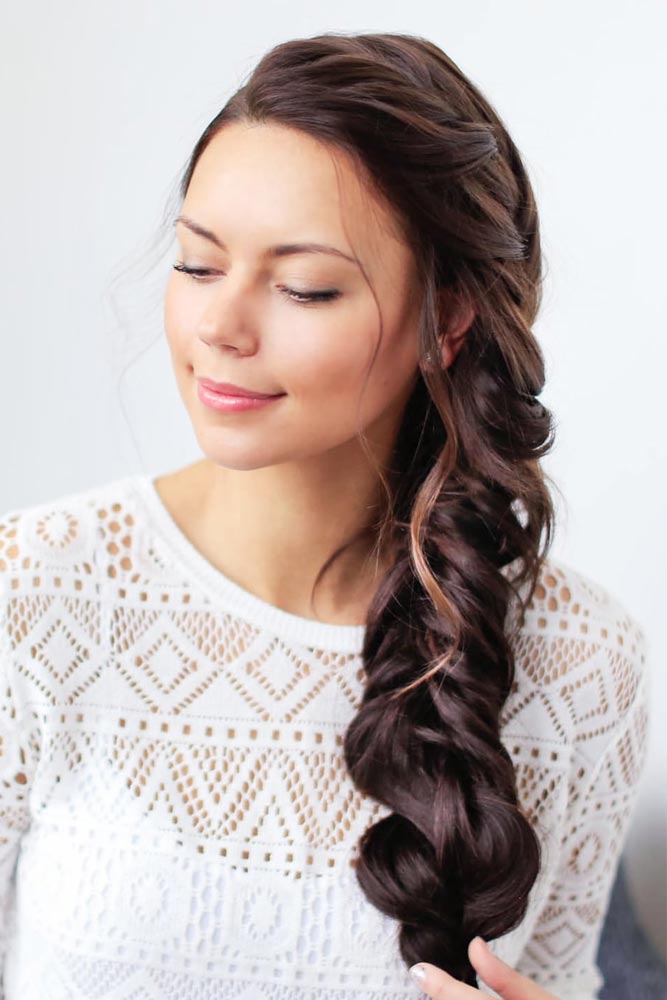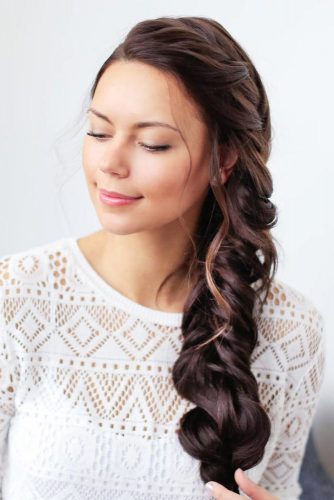 Source: Shaunece Harper via Pinterest, Andraste via Pinterest, Kaelamishae via Instagram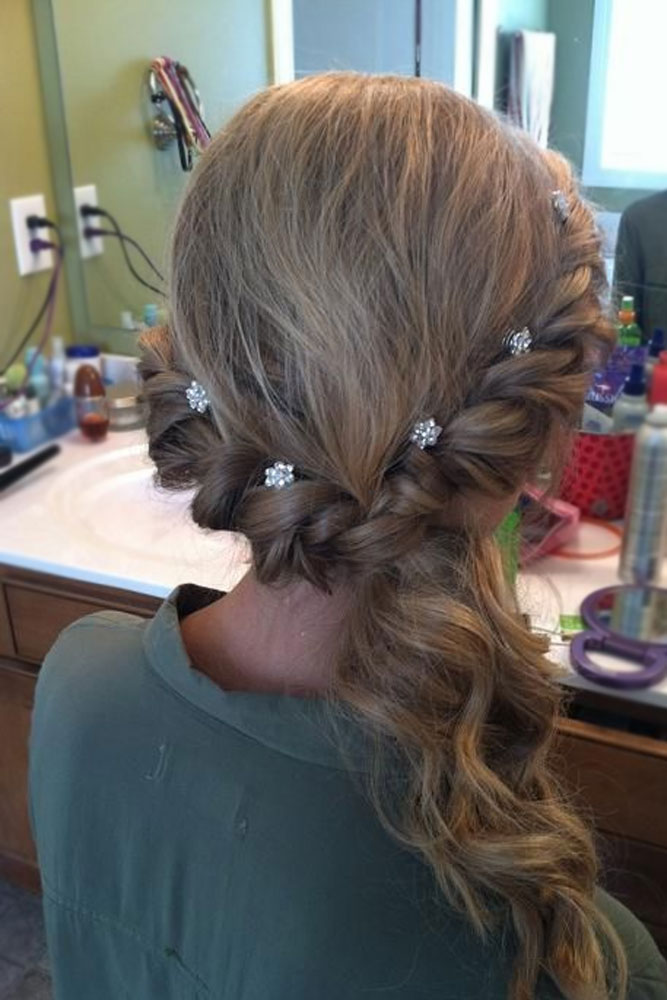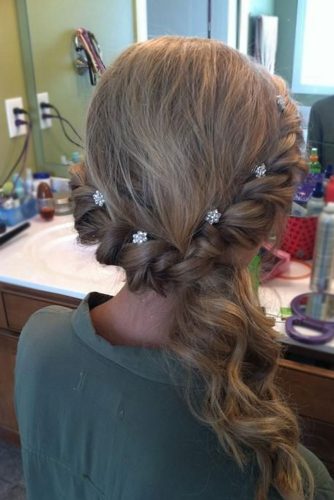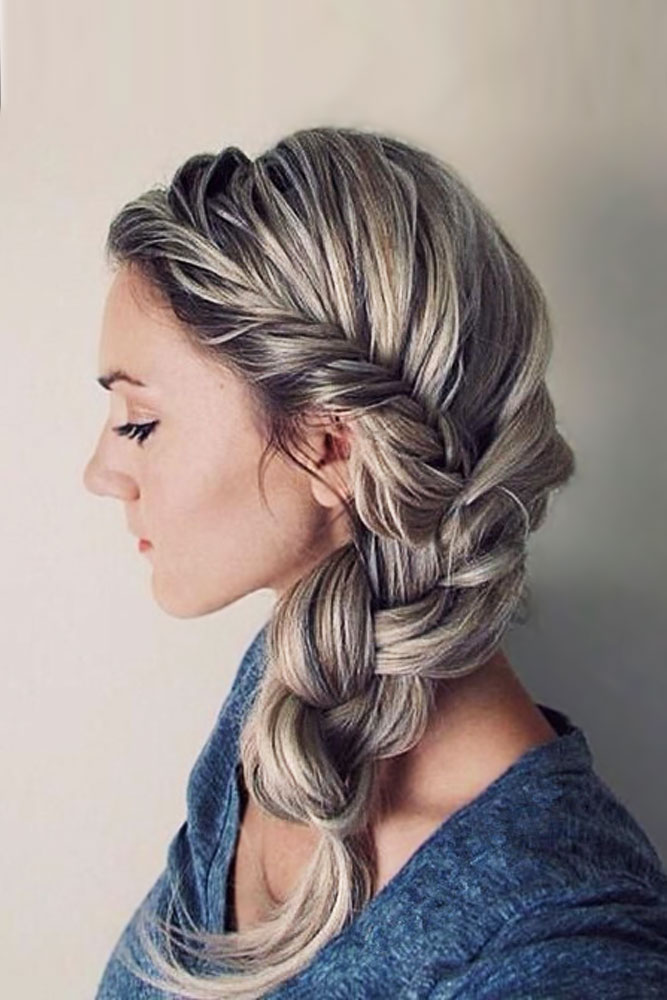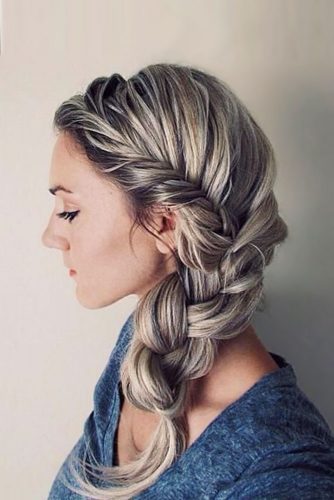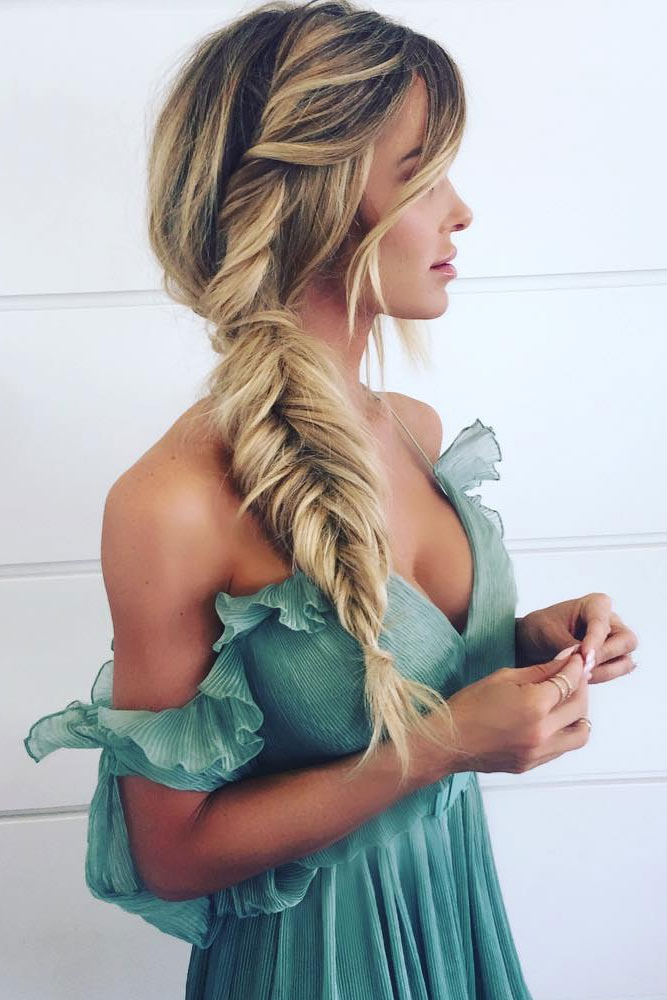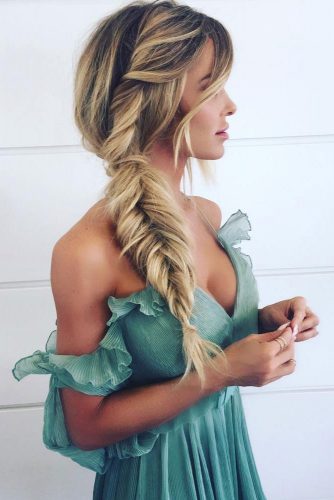 This braid should become your ultimate favorite. You can make changes and get a new stylish haircut.
FAQ: Side Braid
Why do you get bumps when your hair is tight?
These bumps are your hair follicles, which have become irritated as a result of the tension in your hair. If you find such pimples appearing after getting your hair done, it signifies your braids are excessively tight and need to be loosened.
Do bumps from braids go away?
Braid bumps will fade over time if the braid tension is released, the affected scalp is cared for with a gentle massage, hydrating with warm water and using a conditioner. If your scalp is excessively itchy and unpleasant, braids should better be removed.