A mullet haircut is one of those returning trends that cannot leave anyone indifferent. Some people cannot stand it, others make it their signature hairstyle. But no one stands aside. No matter which side you are on, you may want to know more about this debatable hairstyle, especially now that it has made a huge comeback as a fashion trend. To enlighten you on the topic, we have prepared this informative guide.
What is a Mullet Haircut?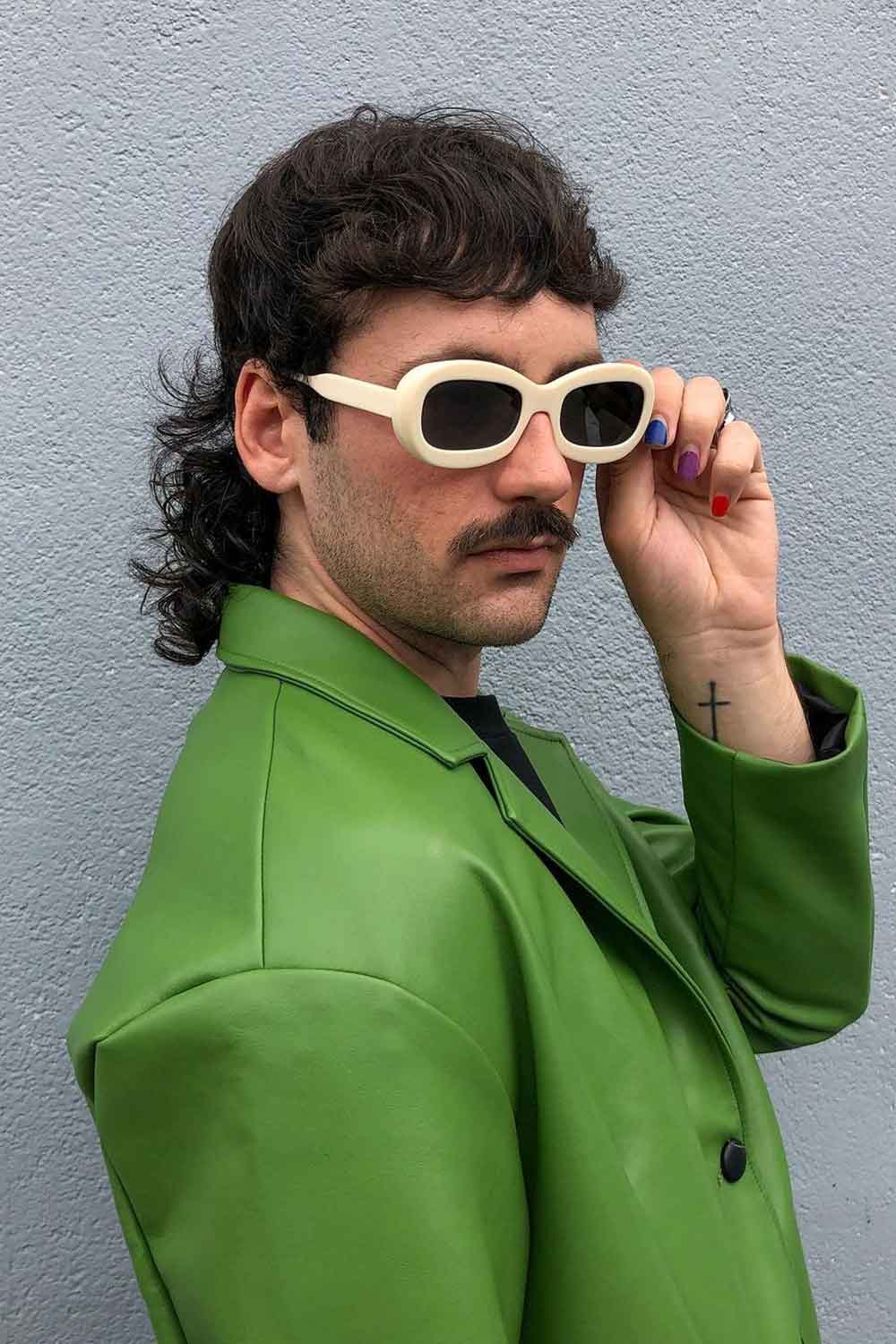 Credit photo: Instagram.com/coiffeurstory
But first things first, what is a mullet haircut? Well, to tell the truth, you can hardly find a more unconventional and recognizable hair look than this one. It is one of those mens haircuts that have very definite characteristics, which allow them to stand out from numerous others. As such, the mullet haircut features a short top with even shorter sides and a noticeably longer back. While originally it was mainly worn by men, there are plenty of female mullet haircut styles nowadays.
The History of Mullet Haircut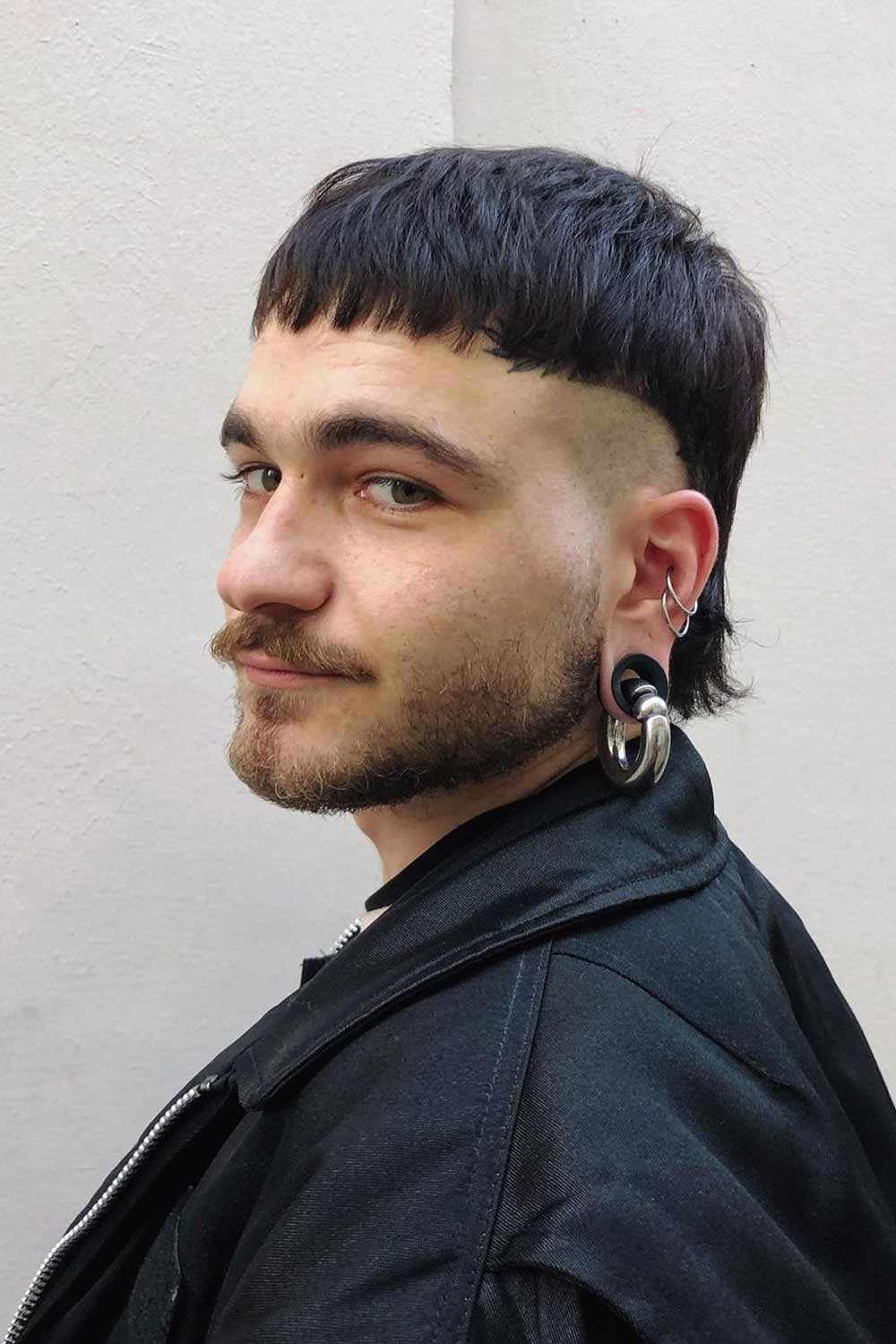 Credit photo: Instagram.com/coiffeurstory
The first appearance of the hairstyle dates back to the 1970s-80s. Both women and men opted for a muller as their go to hair look. The original version of the cut combines a long back with a short top. They were gradually blended with each other. Thick sideburns and whiskers accompanied the look most of the time. The noughties were the period when the mullet first reappeared as a hair trend. Yet, at the time, it was much shorter compared to its prototype and included faded or undercut sides.
Is Mullet Back?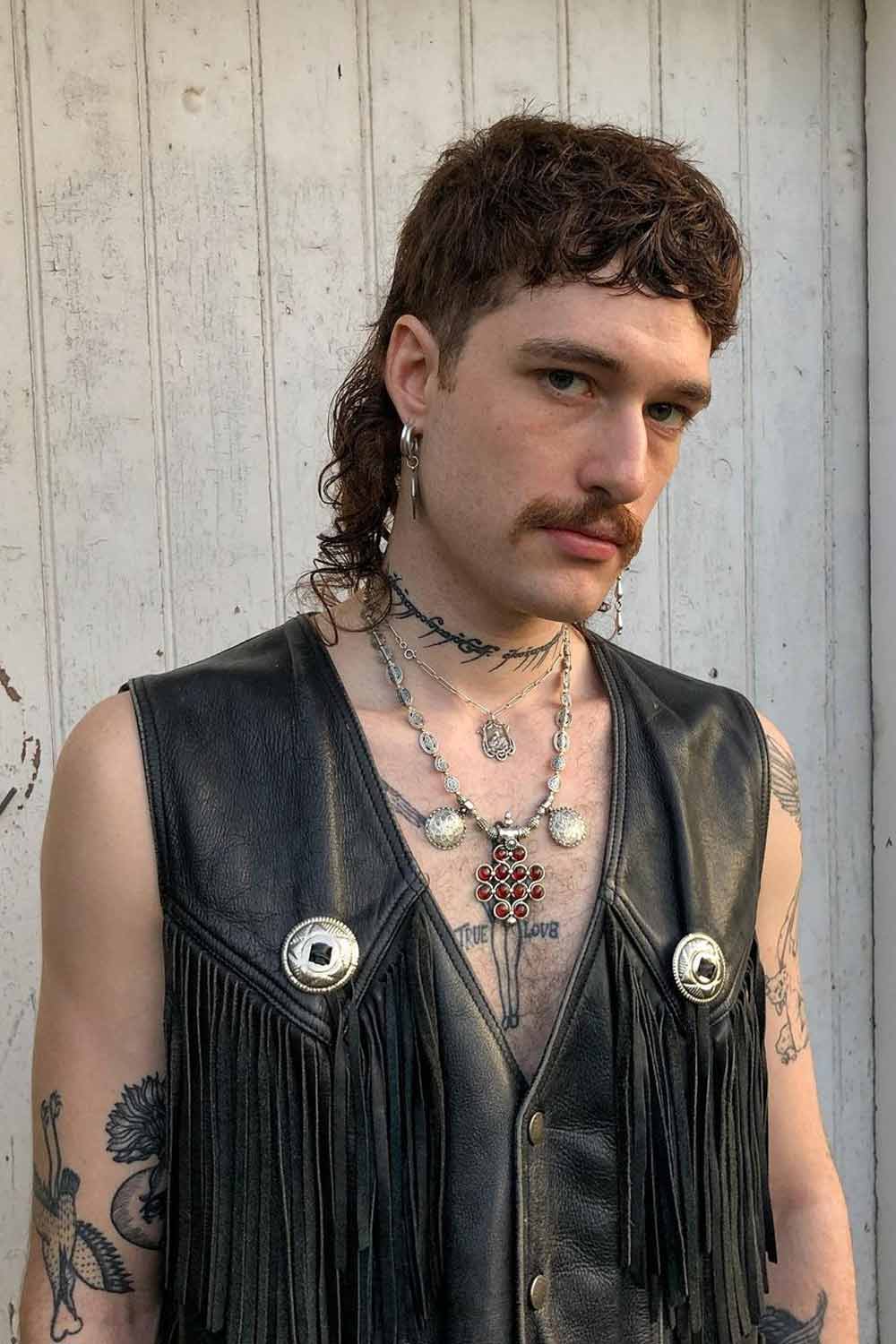 Credit photo: Instagram.com/coiffeurstory
The mullet haircut has resurged recently. This is provided you have ever considered it to be gone into oblivion. The modern mullet haircut is often enhanced with bold and trendy accents, such as a fade, a taper or an undercut on the sides, while still having a somewhat retro vibe. The top is mid length and the back is elongated. But what distinguishes the contemporary mullet from the traditional one is the fact that nowadays, the hairstyle is incredibly versatile and has set off multiple cool variations for every hair type.
Different Styles of Mullet Haircuts
To back up our words, we have put together the most popular mens mullet haircut ideas, trending nowadays. So now you can simply check them all out and select the one that appeals to you most.
Undercut Curly Mullet Haircut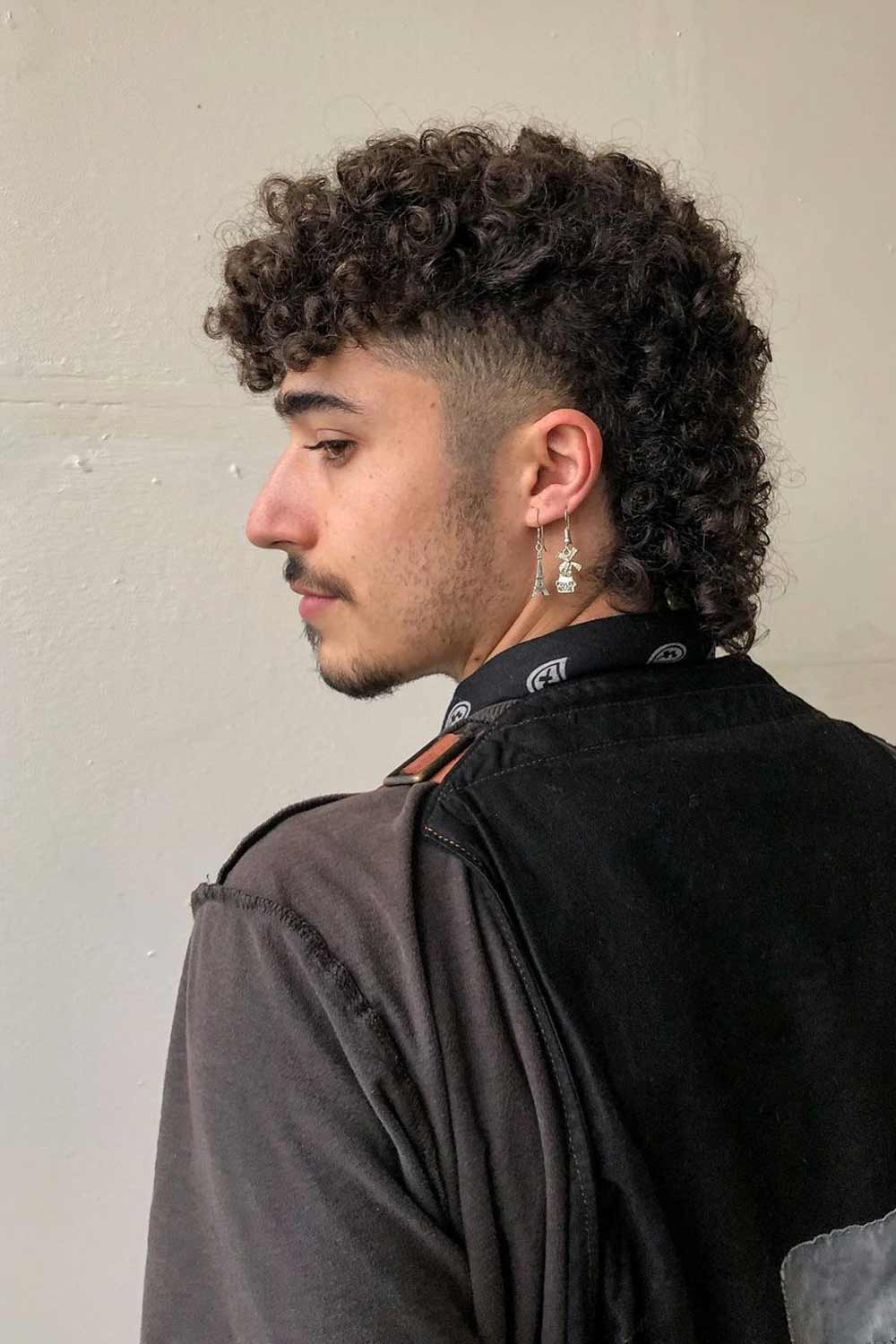 Credit photo: Instagram.com/coiffeurstory
Like we said before, you can make a modern mullet work for any type of hair and curly locks are no exception. A curly mullet haircut calls for a bold accompaniment, such as an undercut. On the one hand, it draws more attention to your defined top and on the other hand, it makes your locks easier to maintain.
Short Mullet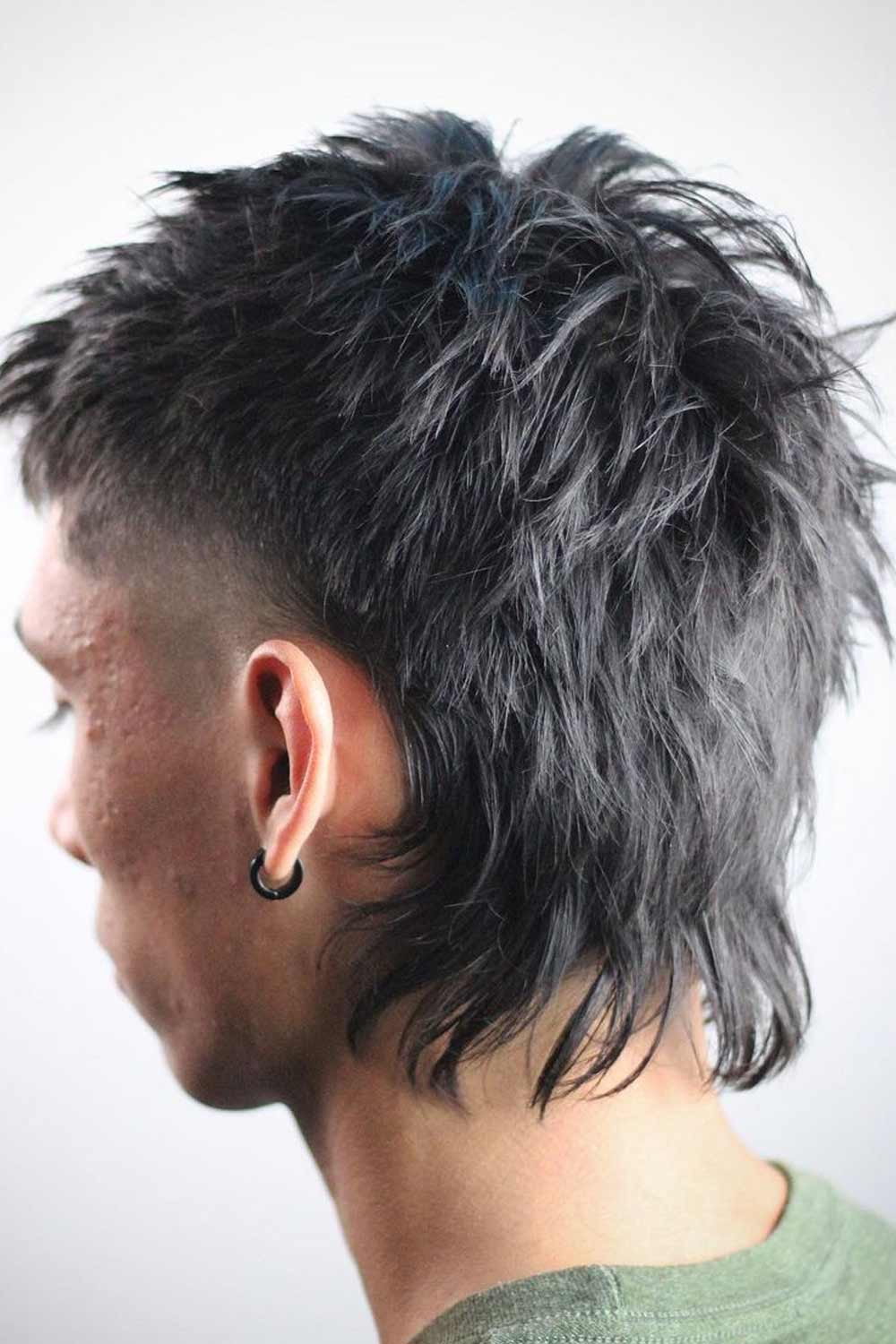 Credit photo: Instagram.com/shrunknheads
A short mullet haircut is how you wear it nowadays. If a classic style was often described as awkward and inexplicit, you cannot say it about a modern short version. As it already looks neat and well groomed, you do not need to be bothered with excessive styling, if any.
Super Long Straight Mullet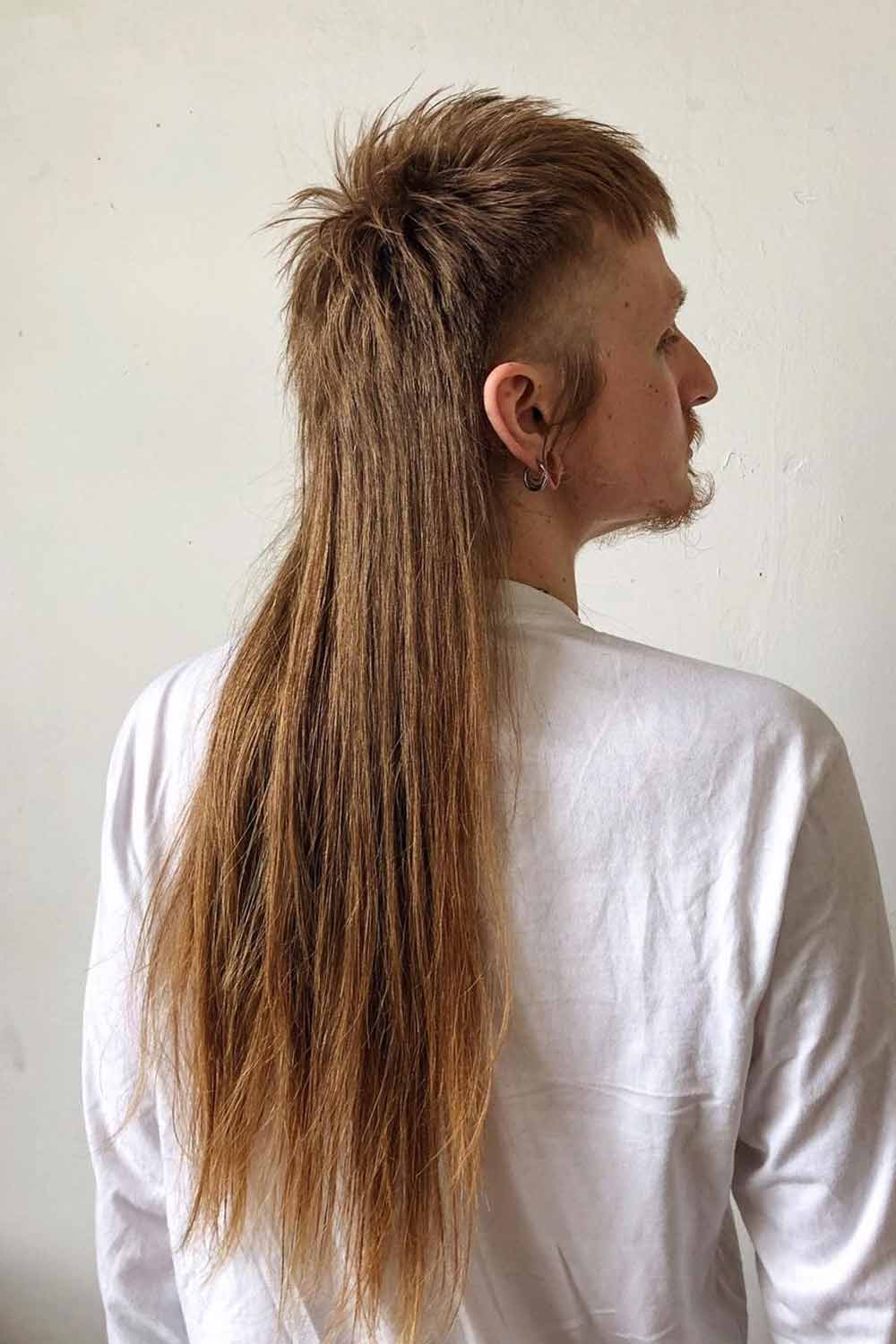 Credit photo: Instagram.com/coiffeurstory
With this extra long mullet haircut men are sure to be the center of attention. It does require quite a lot of effort to grow such long tresses and then to maintain them, but we reassure you it is absolutely worth it. The rest of the head can be trimmed quite short with the sides being shaved to the skin.
Spiky Mullet Haircut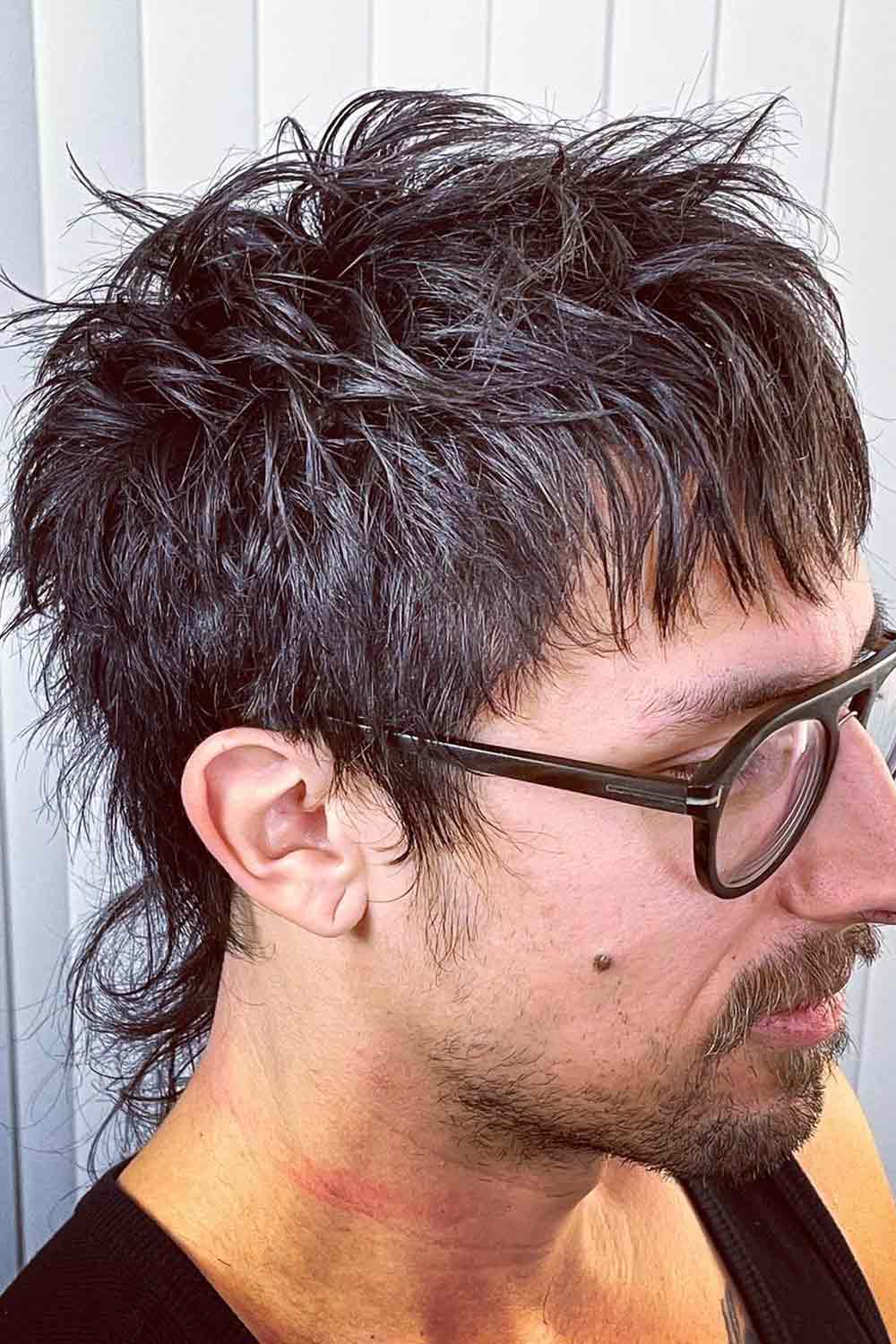 Credit photo: Instagram.com/shrunknheads
Mullets are all about texture and definition. The top is usually texturized for a more voluminous and structured look of the cut. It then can be styled in many different ways with ease. To bring a rock feel to the hairstyle, spike up the tips of your hair with the help of a styling product of your choice.
Mullet Haircut for Wavy Hair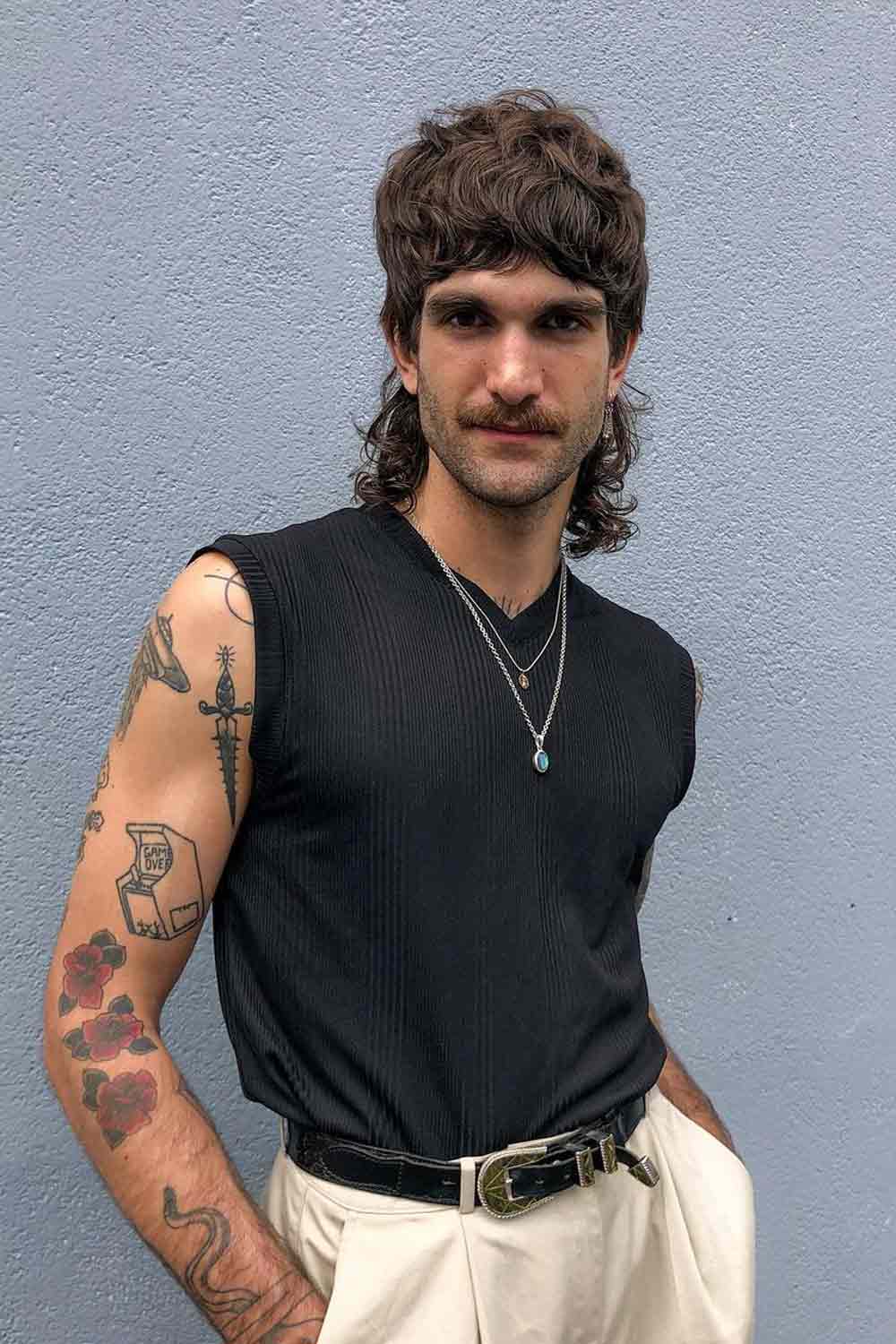 Credit photo: Instagram.com/coiffeurstory
With a mullet haircut curly hair, as well as waves, can be taken to another level. Thanks to your hair texture, it is much easier to blend the top into the back despite the striking difference in length. Plus, if you struggle to tame your kinks, a mullet is your sure bet.
Mohawk Mullet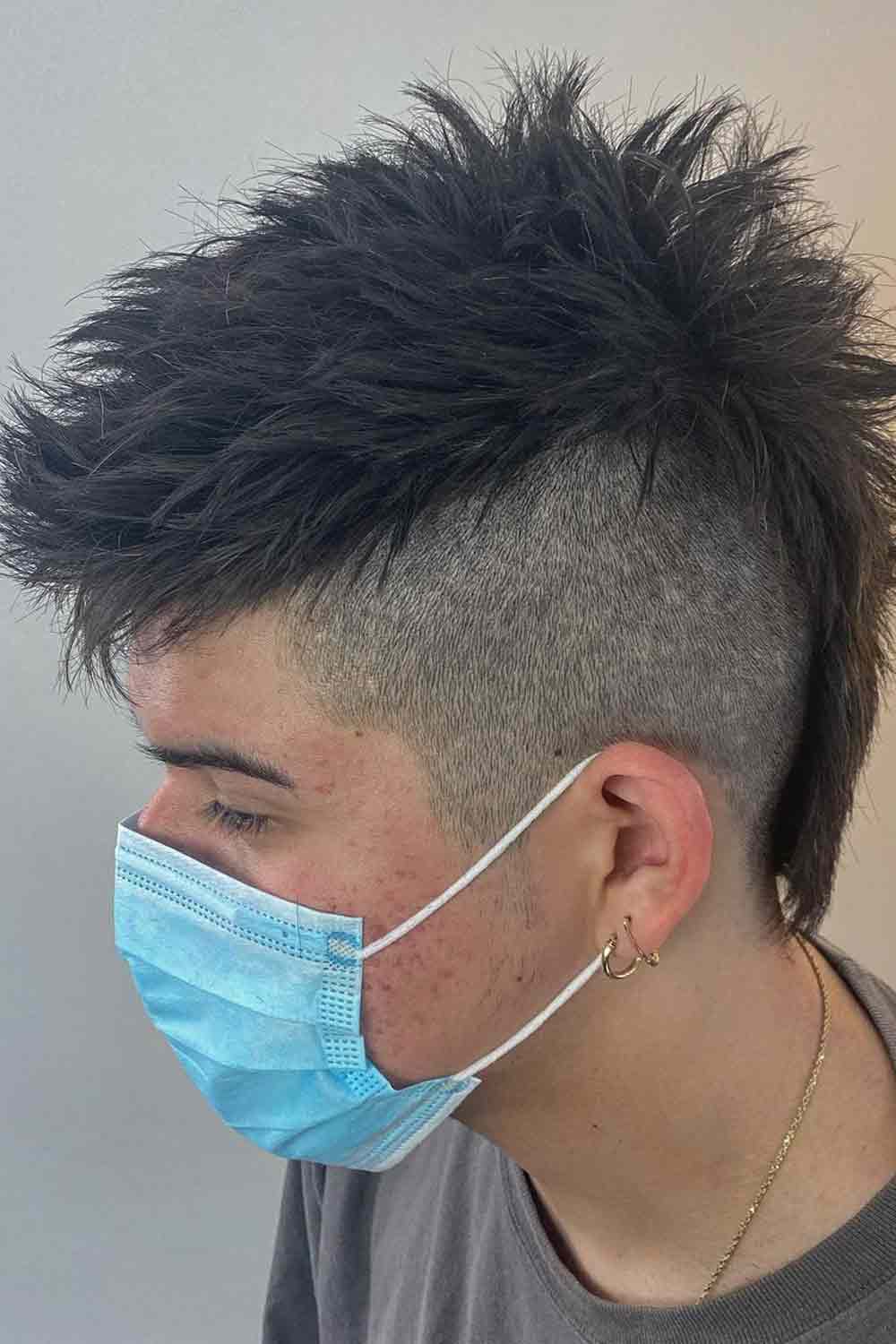 Credit photo: Instagram.com/shrunknheads
You are welcome to team a mullet haircut with other popular men hair looks. As such, a mohawk mullet haircut makes up an awesome combo. To get the look, you should trim the hair on the sides very short or even shave it off completely. Do not forget to leave enough hair in the back to retain the aesthetic of the mullet.
Shaggy Mullet Haircut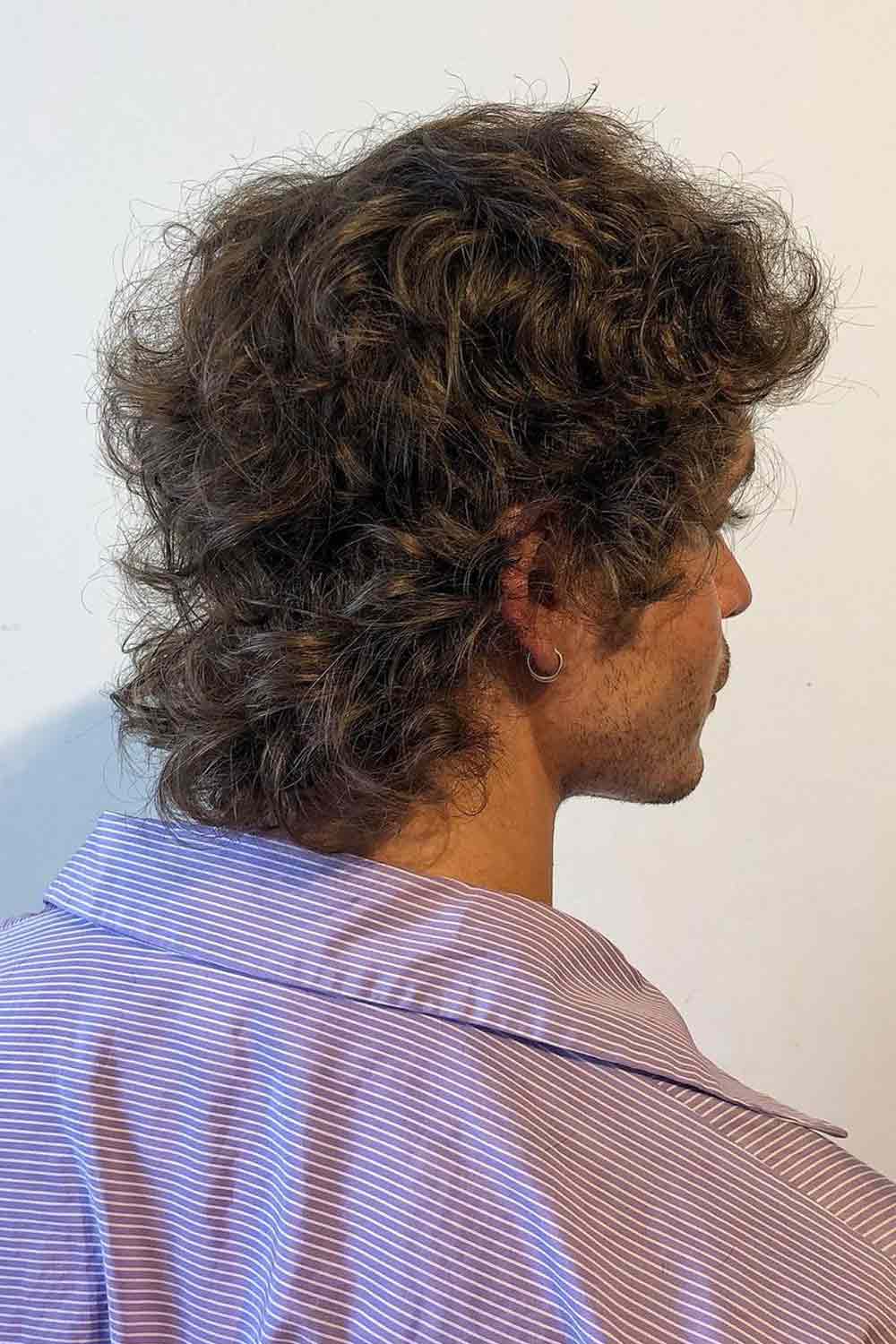 Credit photo: Instagram.com/coiffeurstory
A shag is another retro haircut that reemerged recently and it sometimes feels like it was made to be partnered with a mullet. A shag mullet haircut takes the best features from both haircuts, resulting in a very ample and defined hair look. It is all party and volume in the back with a slightly messy business on the top.
Permed Mullet Hairstyle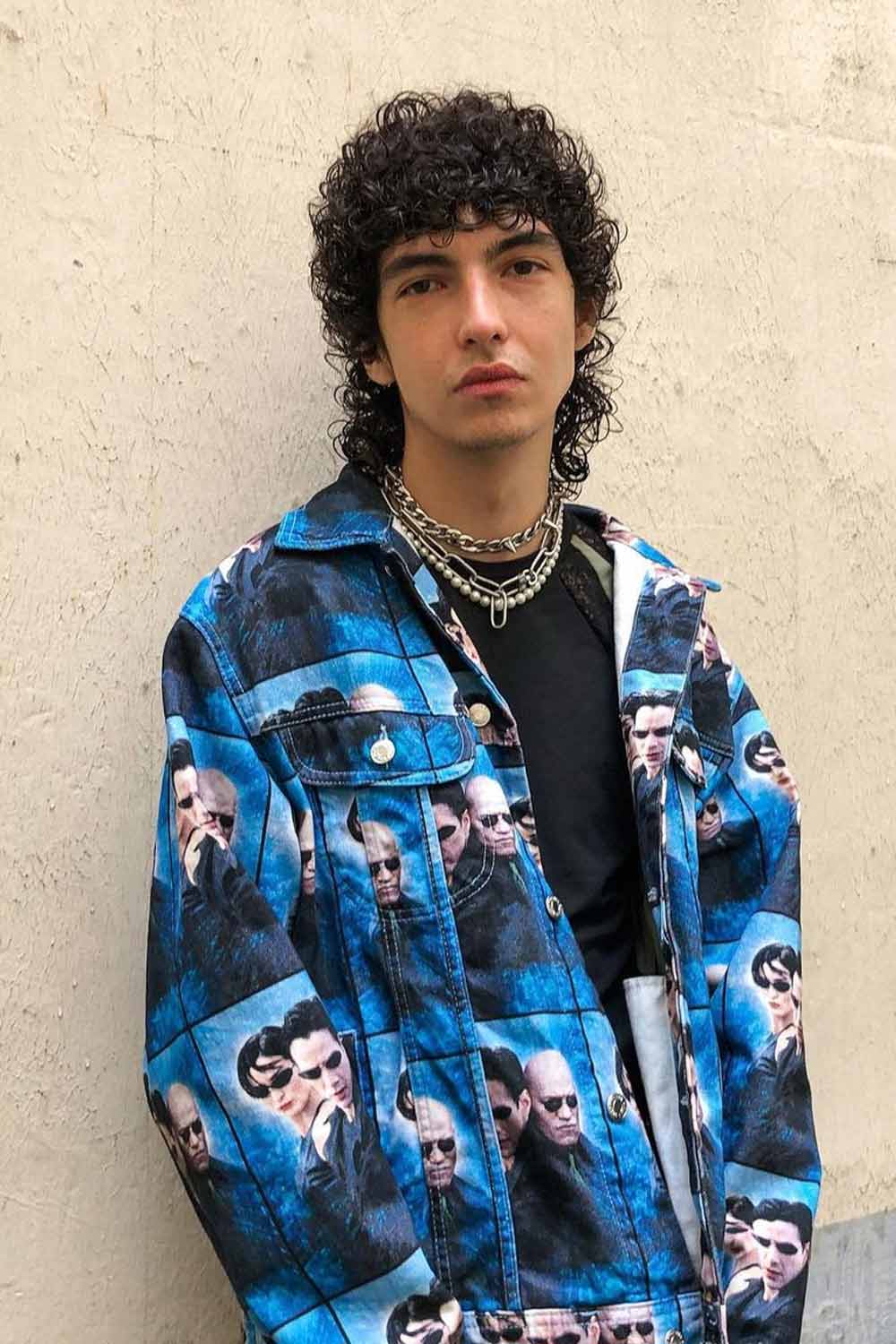 Credit photo: Instagram.com/coiffeurstory
If you want to try on a fashionable curly mullet but your natural hair texture is straight, a perm is a surefire way out for you. We can all agree that it is quite a commitment, as it needs to be maintained and taken care of properly. However, this is hardly an obstacle for a fashion savvy guy, right?
Bowl+Mullet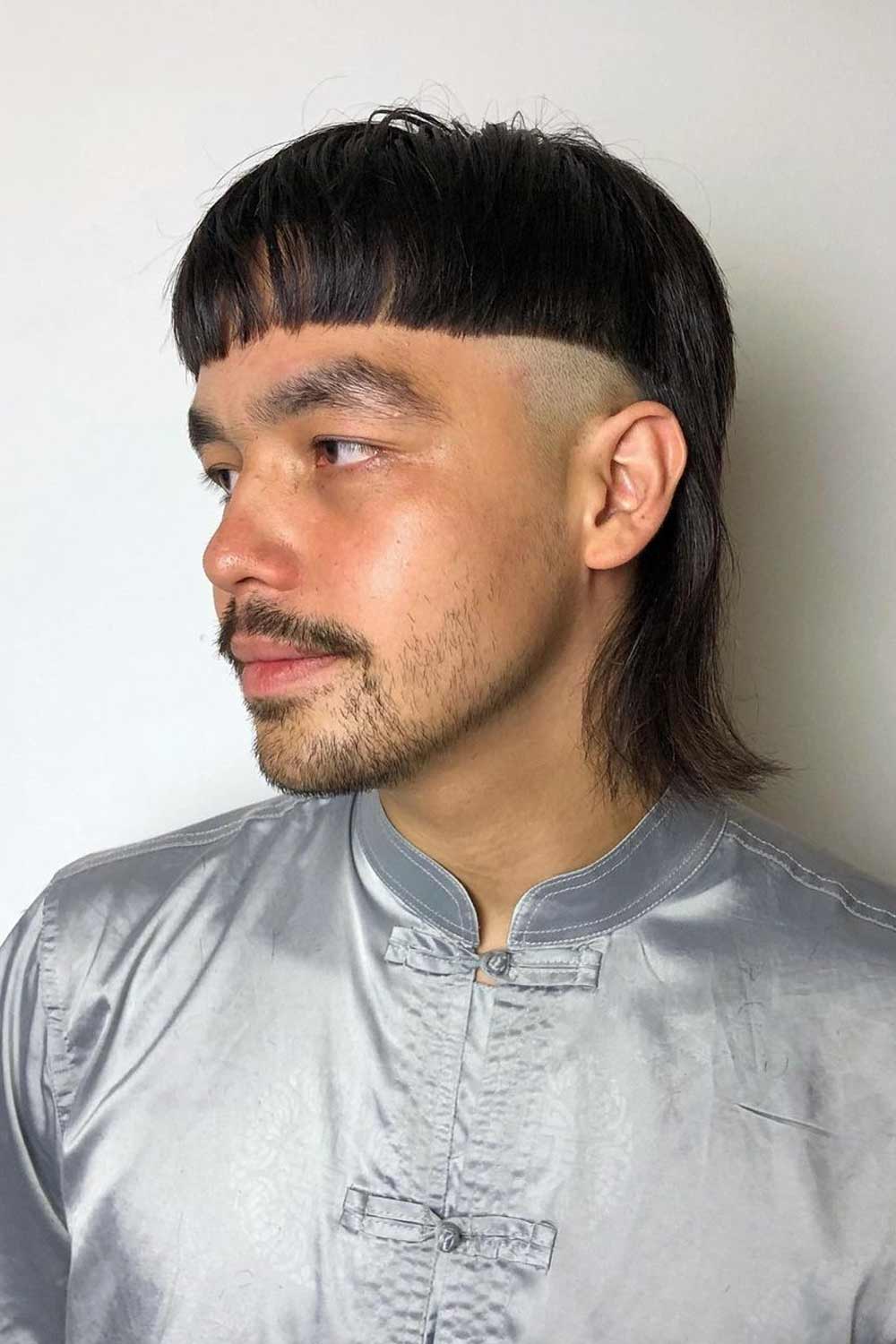 Credit photo: Instagram.com/coiffeurstory
Not everyone will be able to appreciate this highly fashionable and edgy look. Yet, if you are one of those guys who follow modern trends, then a bowl mullet cut is made for you. While it can be pulled off on any hair texture, guys with straight hair will find it the most flattering.
Mullet with Curtain Bangs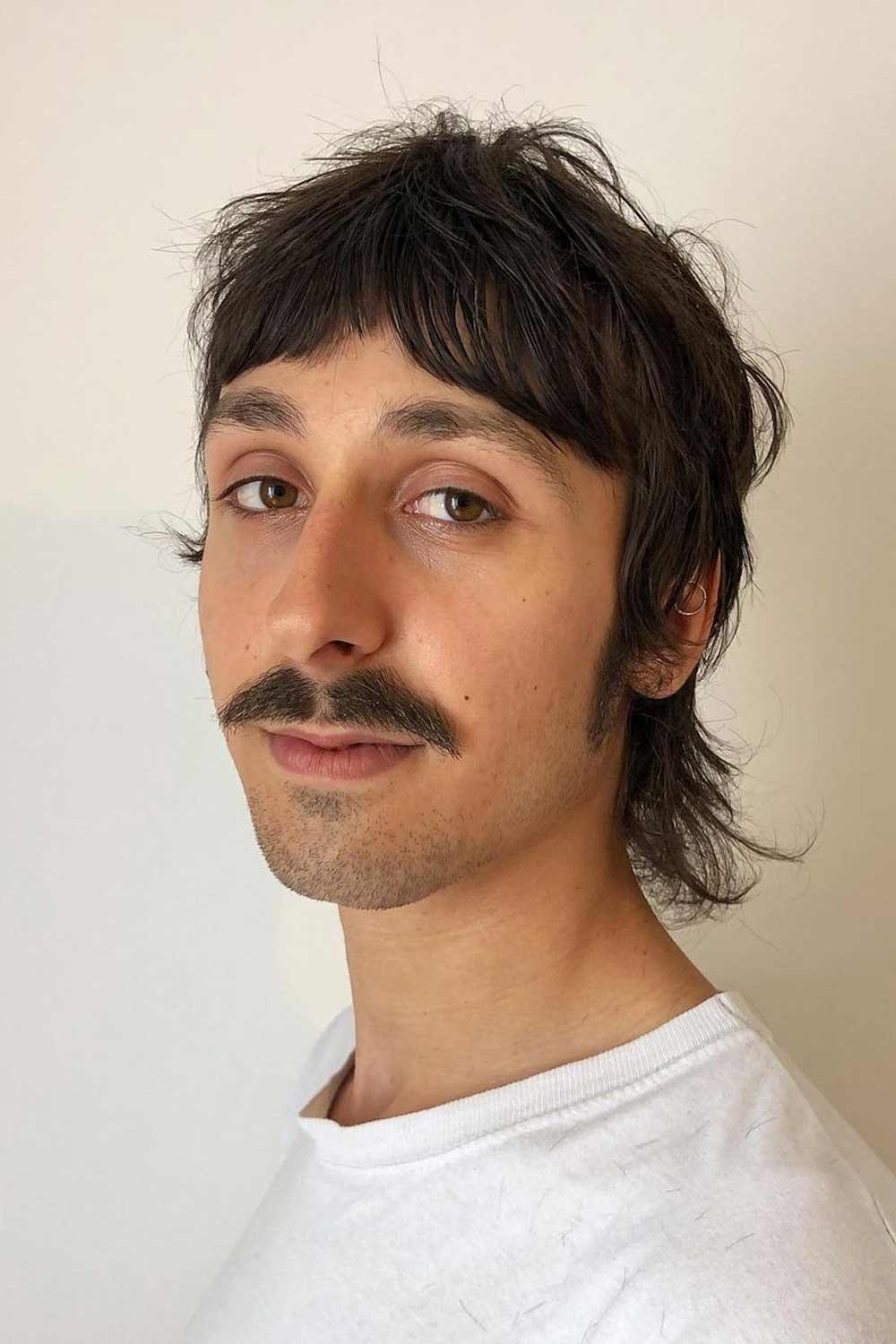 Credit photo: Instagram.com/coiffeurstory
The curtain bang is a staple of E boys haircuts. By opting for it, you will make girls go crazy about your hairstyle. But can you only imagine what impact it is going to make if you team a curtain bang with a mullet? We neither. So, let's better find it out, shall we?
Undercut Mullet Haircut with Dyed Bangs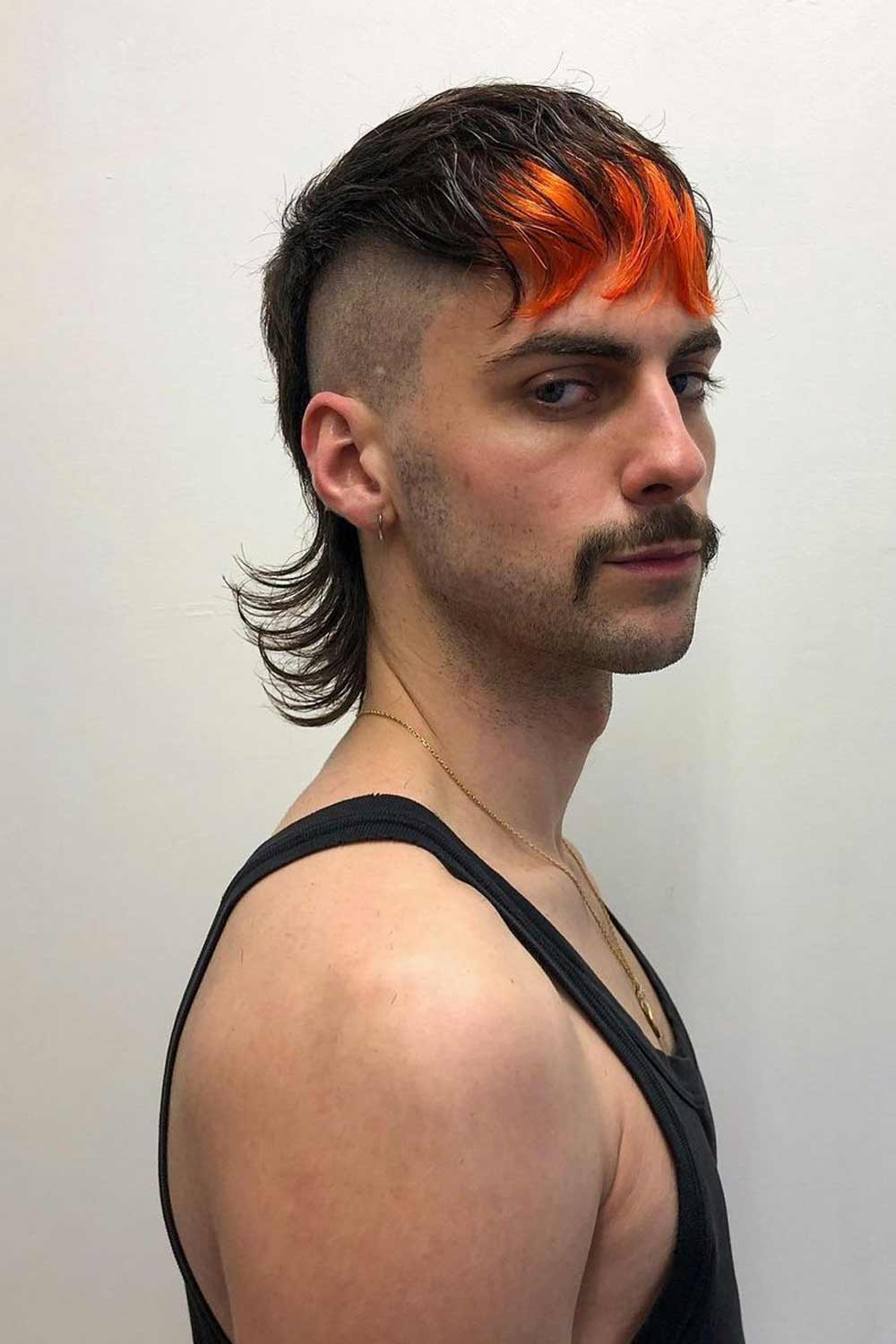 Credit photo: Instagram.com/coiffeurstory
For those who like to experiment with their haircut mullet undercut may not be edgy enough anymore. That is why you may want to upgrade it with unusual coloring. It does not mean that you need to change your hair color completely. Just add highlights or better yet, add a colorful accent to the bangs.
80s mullet style with Curly Hair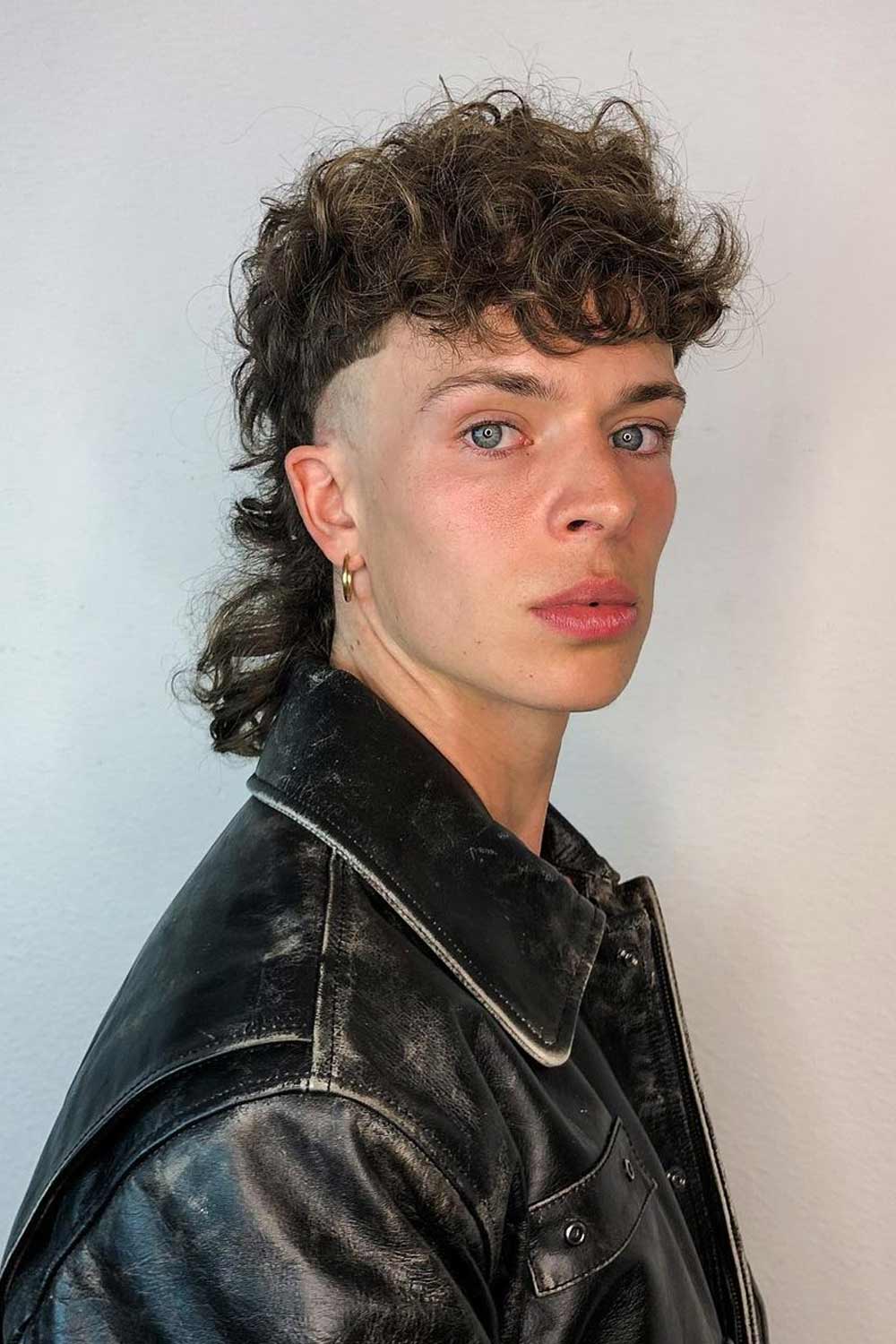 Credit photo: Instagram.com/coiffeurstory
If you curly hair but prefer a more authentic look of the hairstyle, feel free to get the 80s mullet haircut. For added definition, rub a tad of a hair pomade between your palms and work it into your curls. Amplify the look with a retro outfit and some old school accessories.
Mullet for Straight Hair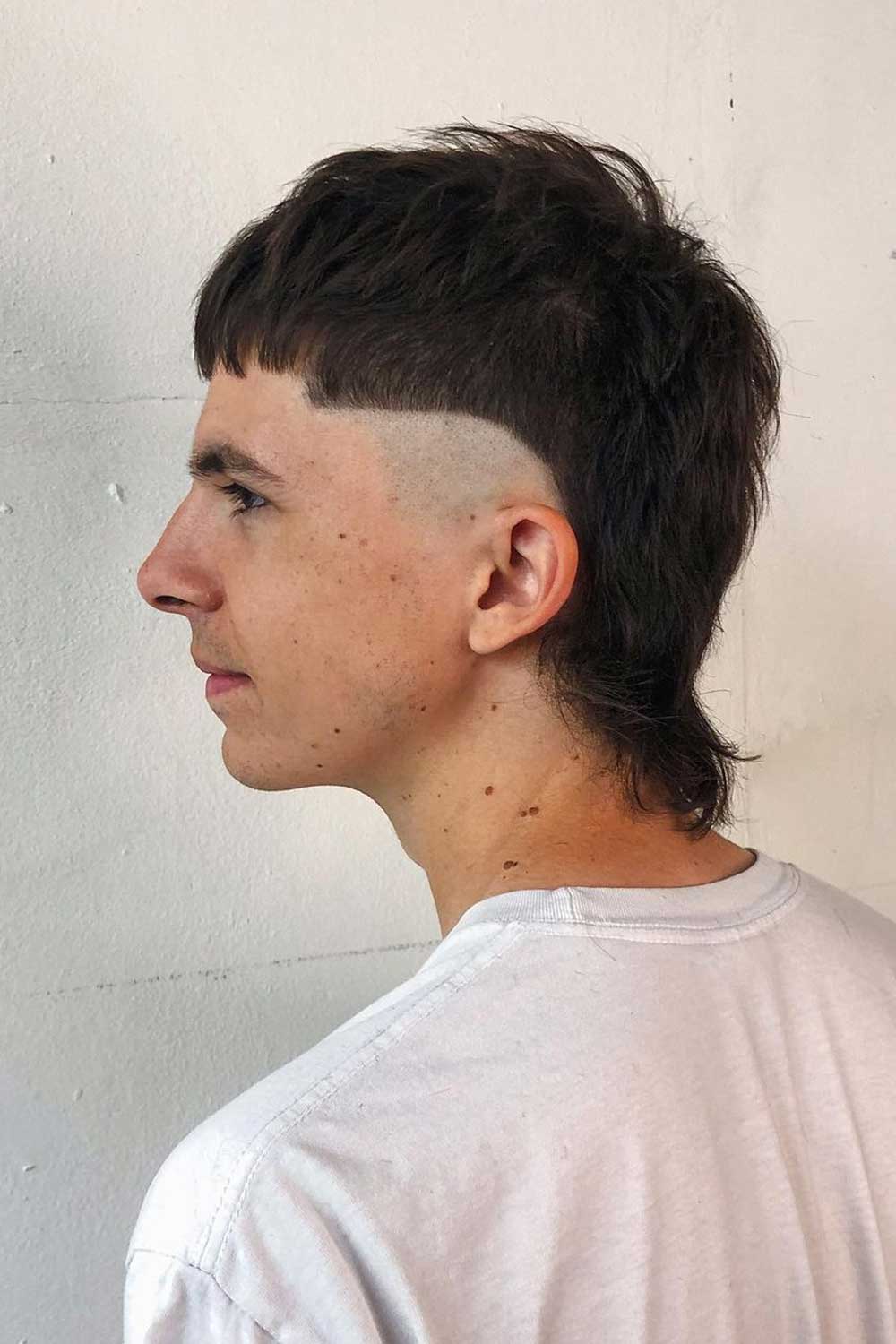 Credit photo: Instagram.com/coiffeurstory
To make the most out of the muller cut for straight hair, you need to get a textured cut on the top and back. This will give your locks structure and some dimension. For more contrast, complement the cut with a fade on the sides. As a result, you will get a very pronounced straight mullet fade haircut.
Shaggy Mullet Haircut for Curly Hair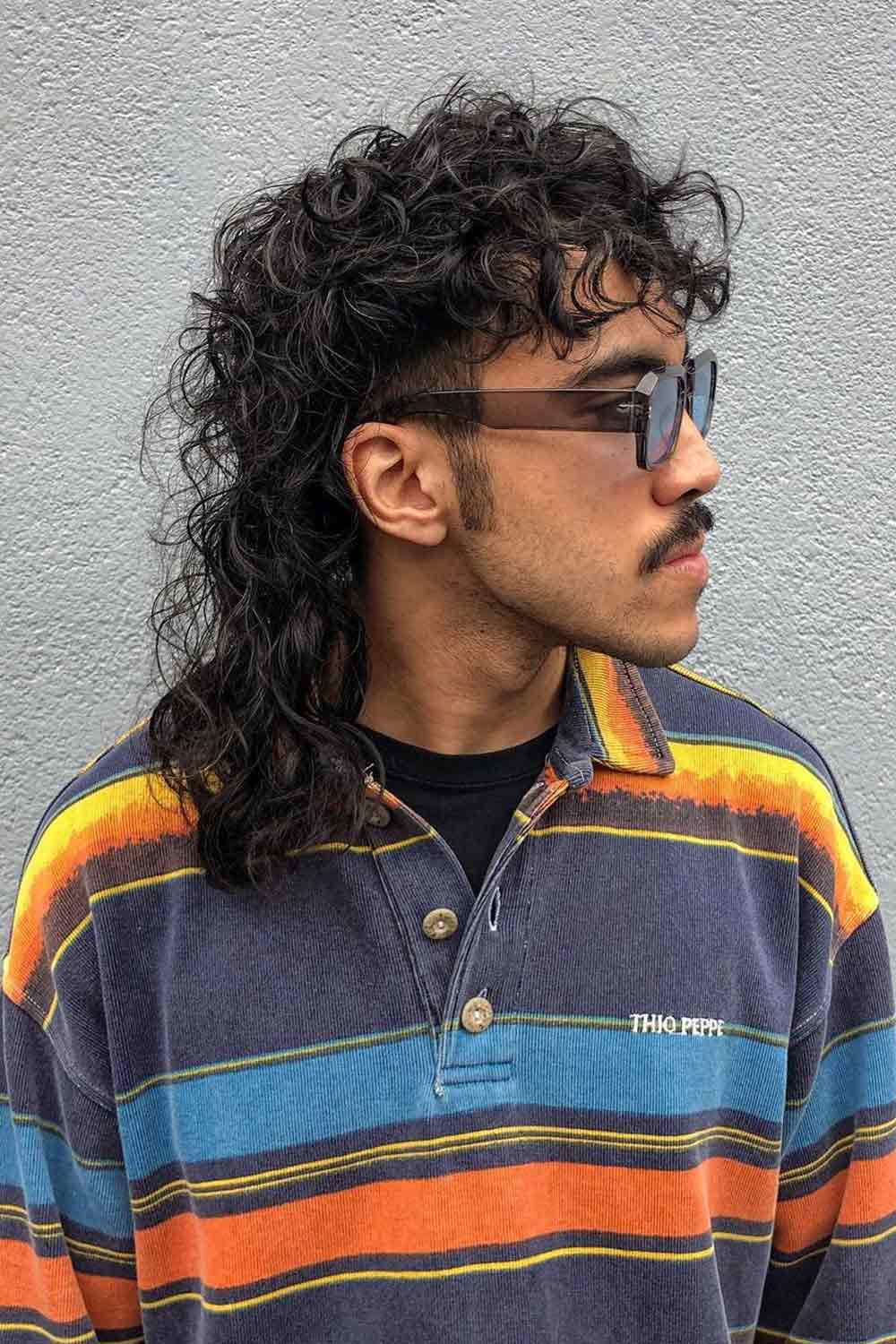 Credit photo: Instagram.com/coiffeurstory
Guys with curly locks should not sacrifice their hair texture for the sake of a mullet. They should instead embrace it and put the curls on display. And a shaggy mullet is aimed at helping you achieve this. For more emphasis, apply a texturizing mousse and style your curly tresses with a diffuser attachment.
How Do You Style Mullet Haircut?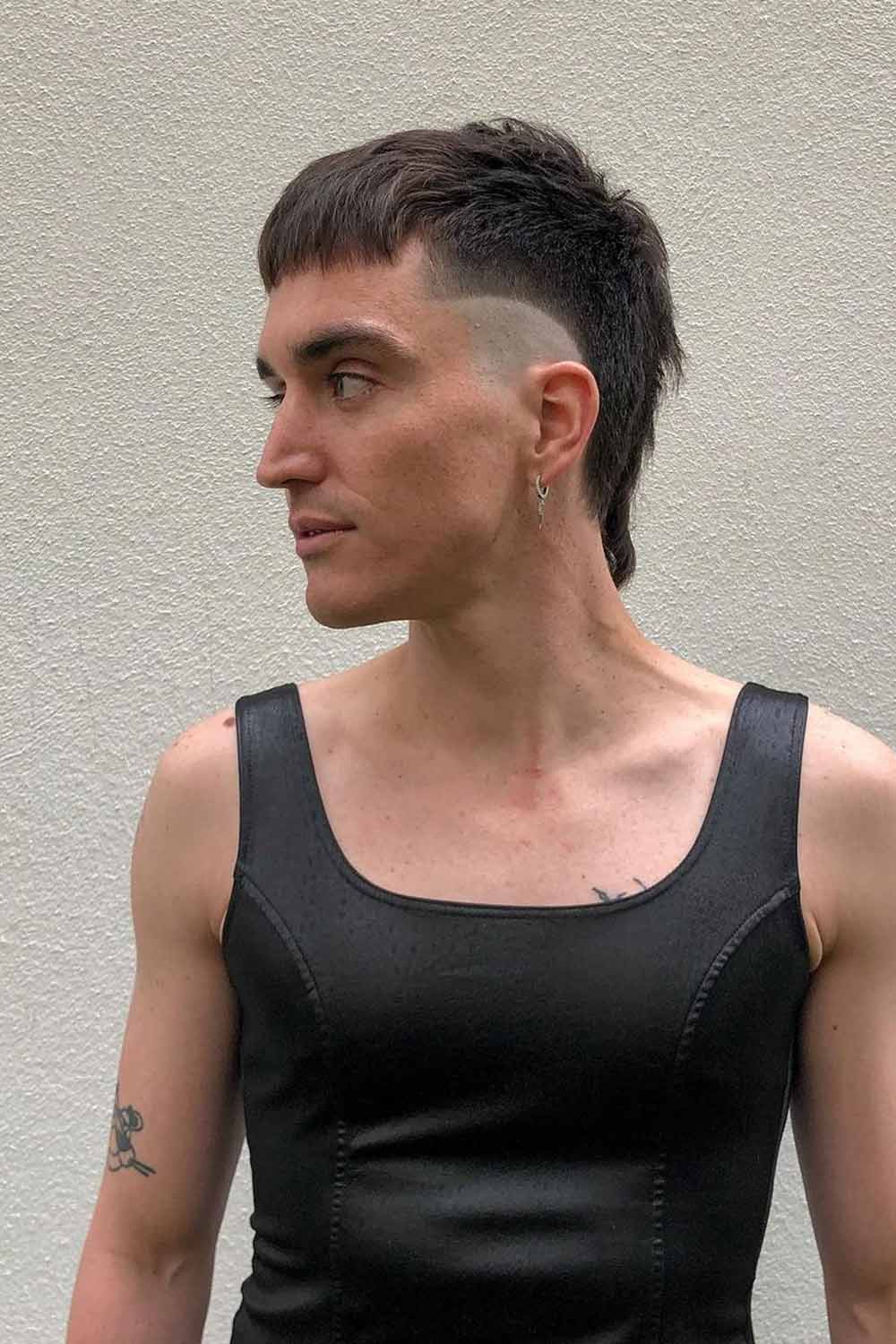 Credit photo: Instagram.com/coiffeurstory
Even though modern mullets are shorter than their predecessors, they can nevertheless be styled. It is up to you to decide how to do it. Yet, here is what we recommend:
Style the mullet to the side by combing or brushing the top.
Push the strands upward and slightly to the side.
Sleek the hair back using a gel or another strong hold product with a glossy finish.
Spike up the strands on top for a bit of the 90s flair.
As for the hair in the back, it also has several styling options, such as a ponytail, a bun or simply loose locks.
Now that you know all this information, you should be able to nail a mullet haircut like a pro. As you see, it does not take much effort or time to make it flatter your hair texture or face shape. It is just important to pick out the most suitable mullet hairstyle for your preferences and needs.
FAQ: Mullet Haircut
Are mullets in style 2023?
Mullets are sure back in fashion for 2023. Obviously, this is not the same hairstyle it used to be back in the day. Now, it is more textured with colorful accents and elaborate styling.
Why is the haircut called a mullet?
As for the origins of the mullet haircut name, there are many versions. The most common one is attributed to the song 'Mullet Head' by the Beastie Boys. The band leader Mike D invented this phrase in 1994 to describe the haircut itself and the people wearing it.
What is a mullet haircut?
A mullet is a haircut that has short sides and a short top as well as a longer back.
What is the modern mullet called?
Because a modern variation of the muller cut is shorter and softer, it is often called a shullet, which stands for a short muller. Another meaning of the shullet is a play on the words "mullet" and "shag", which is also a popular combo.