It is no surprise that some ladies take dirty blonde hair color as a grown-out trend that has pushed itself out of the world of women's fashion. And who would've thought that today's value of naturalness would be pushed back by the once-unattractive coloring?
Dirty blonde highlights, smooth dishwater blonde balayage, and chic dirty blonde ombre are only the beginning. With the magical creativity of modern colorists, the color that used to take a backseat has gained lots of new versions, and therefore worldwide popularity. Whatever opinion about the dishwater blonde you have is going to improve today: see how the color has changed for better than better.
If you ask your colorist about this color, you will hear a lot of its benefits. Do you want to see how the good-old mix of dark blonde and light brown can work on your complexion, give a framing touch to your face, and enliven your eyes? Go on reading this post and get inspired by the iconic pics that the Glaminati.com team has prepared for you!
What Is The Dirty Blonde Hair?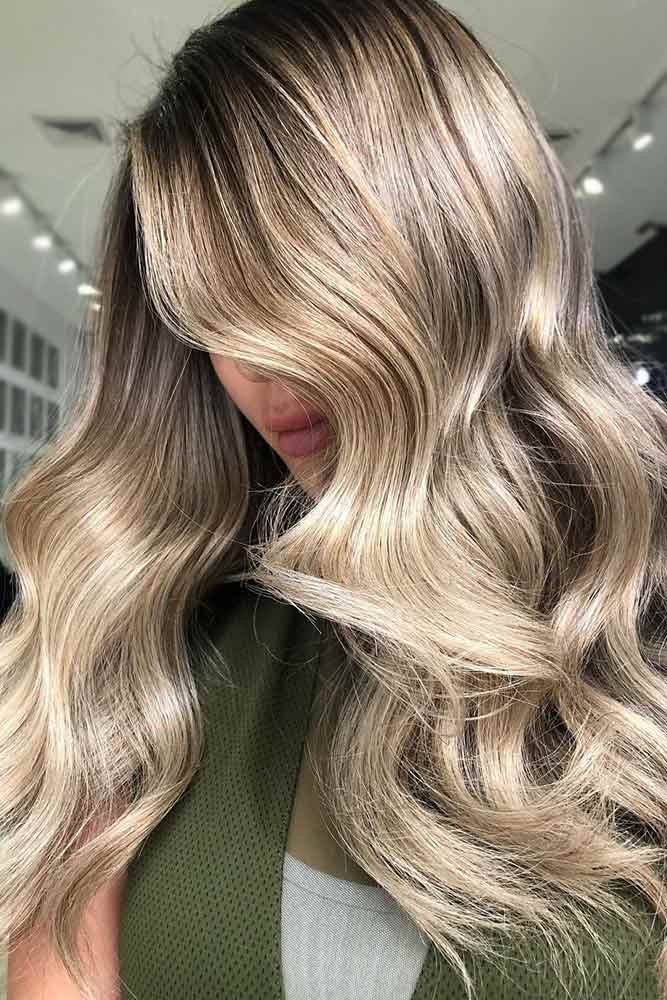 Credit photo: instagram.com/natalieannehair
As the name of the dirty blonde hair color suggests, it comes as a combination of some dark shade of blonde and the lightest shade of brown. But there's something that you won't guess by its name - the flexibility of its variations. Initially, it's a cool tone, yet, you can always make it warmer by adding some bright blonde hues to fit your complexion. Or if you want to make it even cooler, some ashy hues will do the job.
As for skin tones, the color works perfectly for light to medium complexions. To get an authentic, well-balanced look, girls with cool and pale skin tones should opt for ashy and brownish ideas. Those with warm complexions will look ravishing with a dark dirty blonde hue.
Is Dirty Blonde Natural Hair Color?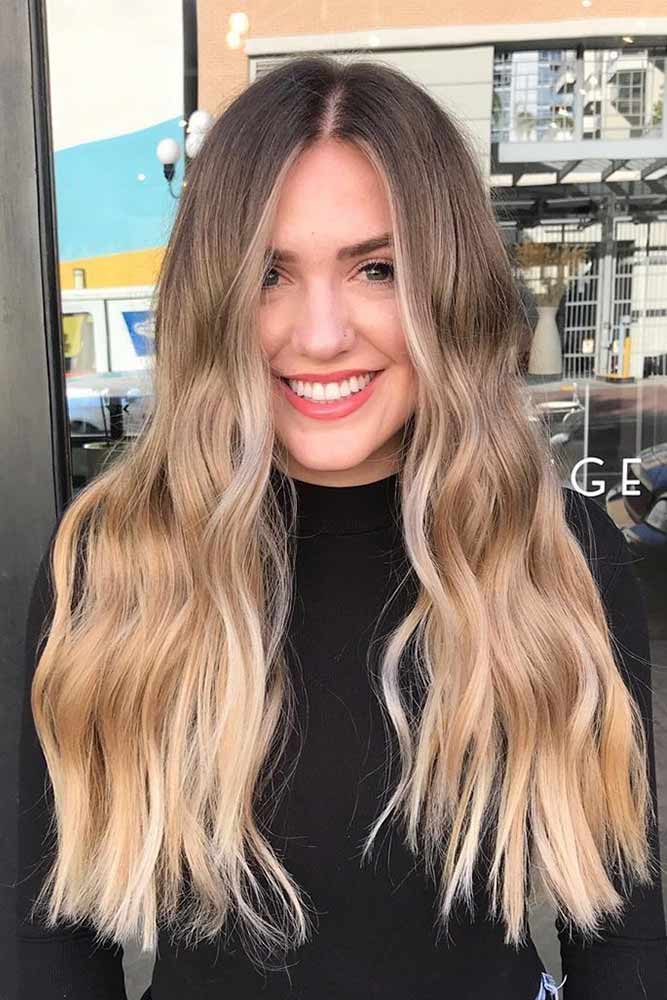 Credit photo: instagram.com/sarahrosemccleary
Dirty blonde, or dishwater blonde, may occur naturally in women who were born as blondes and then became darker with the time. Natural dirty blonde hair color usually consists of a couple of dark blonde and neutral brunette shades blending with one another. It may also have slightly darkened roots, but that's not always the case.
As a matter of fact, the color has too many facets to generalize its appearance. It may come as a cool-toned blonde or ashy brown color with blonde streaks naturally. And when it comes to coloring your hair this shade, your imagination is the only limit to the variety of its shades. You can customize anything from the color placement to its temperature. Before you see how to take your hair look to the next level with dirty blonde, let's learn more about its upkeep.
Benefits Of Getting Dirty Blonde Hair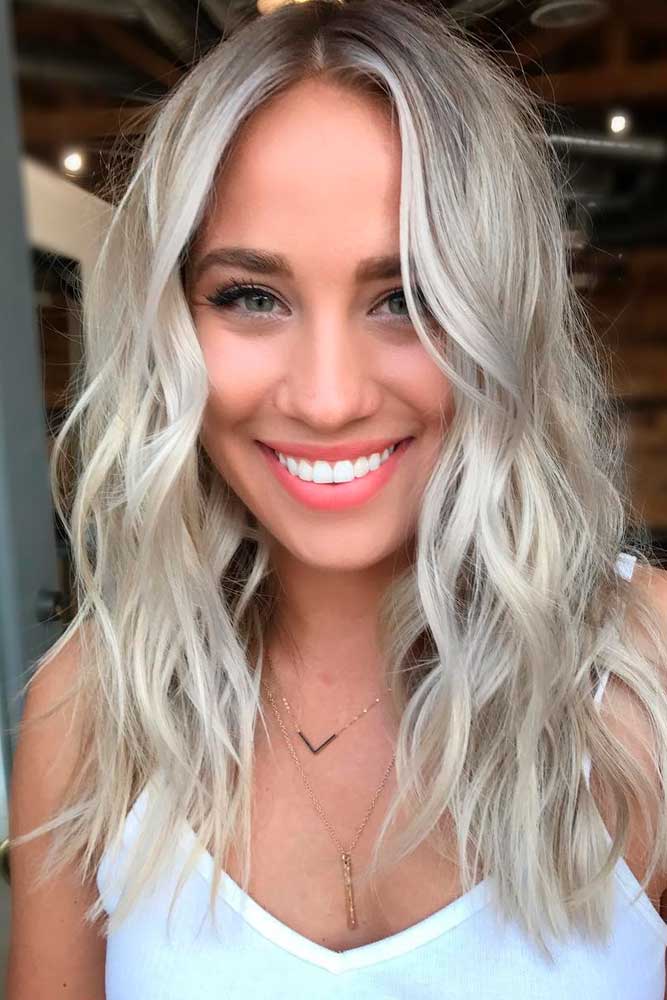 Credit photo: instagram.com/raylorojohair
One of the best things that you will find to be interesting about this hair color is its versatility. By the versatility we mean that the dishwater blonde can create a unique hair color for everyone, giving a flattering effect to your skin tone. So with the variety of its shades and ways to apply them, there's no way you won't find the perfect dirty blonde hair dye for you.
Also, you can customize your brand new blonde-to-brown color based on the look you want to achieve. For example, instead of a huge, all-over color commitment, it can be a low-maintenance, damage-free coloring that you can achieve with subtle highlights or basic balayage.
And the last, and probably most important benefit is the effortless look of the color. Even though it's a two-color combo, the way colors melt with one another gives pleasant dimension, which, in its turn, gives a sense of natural look.
What To Consider Before Going For Dirty Blonde Hair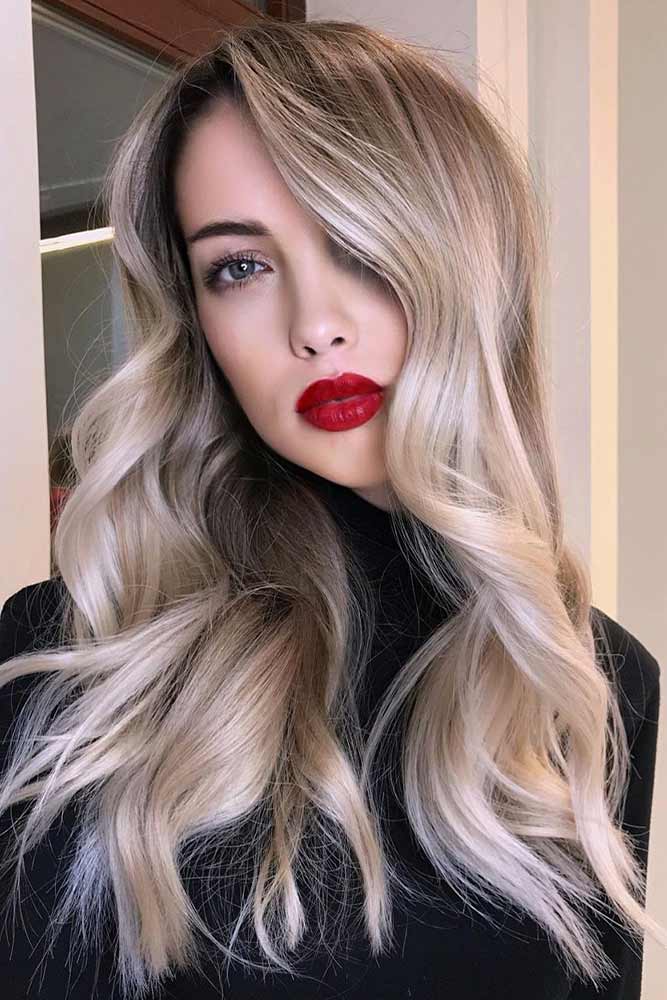 Credit photo: instagram.com/polinazhdanovaa
When you are about to try a new shade, no matter how natural or dramatic it might be, it should look flattering on you. And dirty blonde color is no exception. The color you leave the salon with must look harmonic against your whole appearance, making your look complete rather than looking like a highlight. Therefore, we want you to keep in mind the following basics before making a color appointment.
Consider your complexion & eye color. Your skin tone and eye color are the main determinants of your future color experiments. Although this shade of blonde has an approach practically to any girl, you should be attentive when picking dirty blonde hair dye for the next appointment. In general, the shade looks best on cool-toned complexions and lighter eye colors. Still, with the help of your colorist, you may find lots of fantastic options for medium skin tones.

Make sure to pick a shiny shade. Since this blonde has a rather cool character, you will want to ask your colorist to involve shine-reflecting shades into the process. You see, when creating a natural-looking shade, the palette should blend at least three colors to create a nice shadow, light, and dynamics. Also, don't forget to ask some questions about maintaining the natural luster in your colored hair.

Look for dimensional colors. You probably want your shade to be the best version of dirty blonde, so the dimension of colors is a crucial criteria to look for. As a multi-toned color consisting of lighter blonde hues and medium brown accents, you need to mix the colors into a soft dimensional play. If you have a natural shade of dishwater blonde but it doesn't have that pleasant dimension, you can go for soft dirty blonde highlights over your base.
How To Care For Your Dirty Blonde Hair Color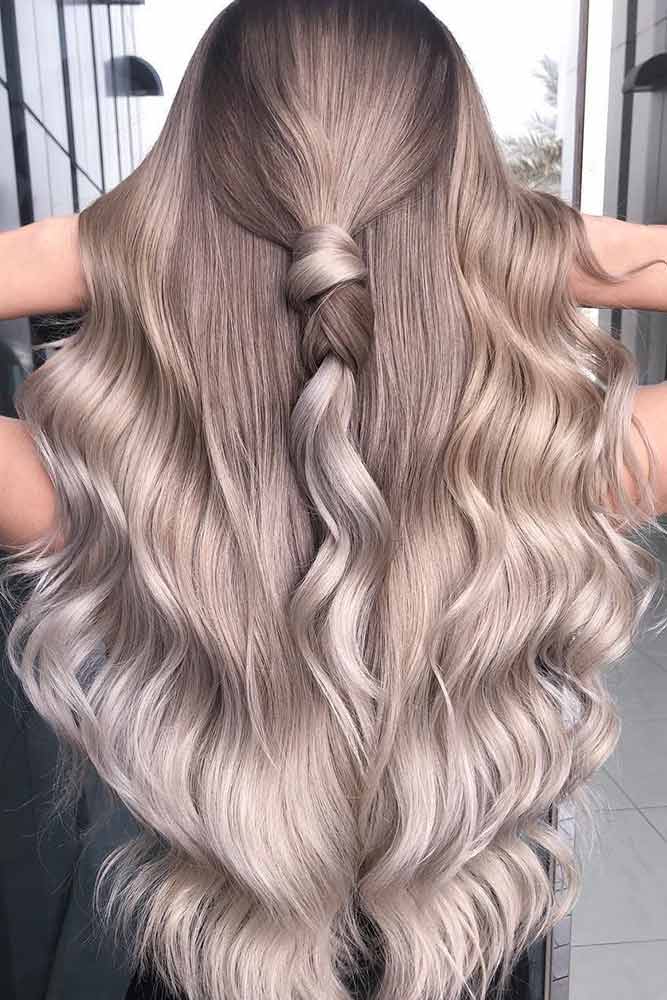 Credit photo: instagram.com/eyadalami
Just like any other color, dirty blonde requires a proper maintenance and thorough approach to hair care. Even if you go just a shade lighter or do just a few lighter streaks, you want to get the most of your coloring, as well as keep up with a healthy state of your hair. Taking care of dirty blonde isn't a tough task when you know how to adjust your hair care routine. The following tips will help you keep your hair color fresh as long as possible while staying away from damage.
Use bonder. It doesn't matter if you start with virgin or over-processed hair, as safety always goes first. Though modern professional dyes are designed to nourish and maintain moisture in the hair, they still contain certain chemicals that may affect the cuticle. For this reason, we recommend you include a bonder into your routine. This product is designed to help bleached, damaged hair get back to healthy shape and prevent damage from occurring in normal hair.
Detangle gently. Light hair colors are prone to damage and breakage, so it's better to detangle it with softening conditioners. Ensure that your product is designed for color-treated hair, as such conditioners contain essential nourishing components. Condition your hair before detangling with a gentle brush like paddles or teasers.
Keep away from brassiness. The brassy undertone is the main enemy of blonde hair colors. It may come into your life at the most unexpected moment: anything from UV rays to minerals in your water may cause those yellowish tones. But, there's no need to panic! Using good purple shampoo and following all the tips above won't let the brassy look come out.
How To Transform Dirty Blonde Hair Color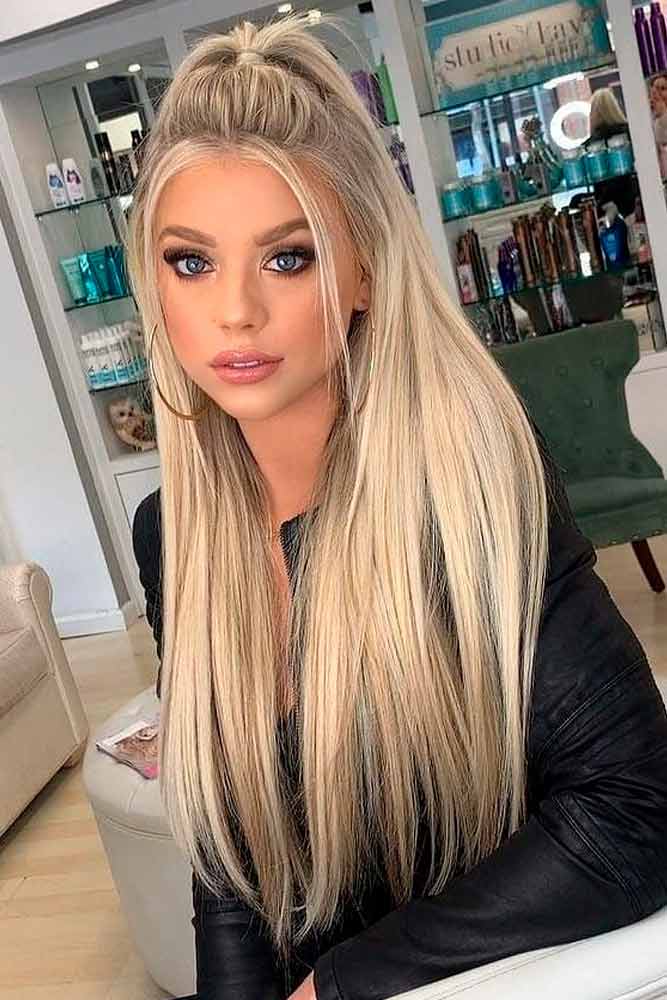 Credit photo: instagram.com/cabelo_rapunzel_31
If you're not satisfied with your natural dirty blonde hair, you can always make it work for you. The good news is, you won't need to bleach your hair, as it's already light enough for adding more colors. Sometimes changing the tone for a little or adding just an accent of a lighter or darker shade is enough to get exactly what you want. Here are some popular ideas to enhance your color!
Buttery shades of blonde will work wonders enlivening your pale base with warm gold highlights.

Sandy blonde hues will be a fantastic way to diversify your cool-toned base with the dimension of beige-toned highlights.

Baby blonde is the most delicate shade of blonde that will give a pure vanilla tone over your lightened neutral base.

Rose gold hair color everyone is so in love with is a nice pick if you don't mind going a shade lighter for a cool-toned rosy charm.

Mocha blonde is a great color pick for brunettes or girls with darker shades of blonde: it offers a sultry middle ground between warm and cool tones, looking its best with balayage highlights.

Silvery shades of blonde require some bleach, but even a few silver streaks for your blonde base would be enough to enhance its cool-toned character with a noble smokey tint.

Platinum blonde hair with a pearly-violet hue over a dishwater undertone will simply show the new level of dirty blonde for those who are not afraid of bleach.
Natural Blonde Color Fuse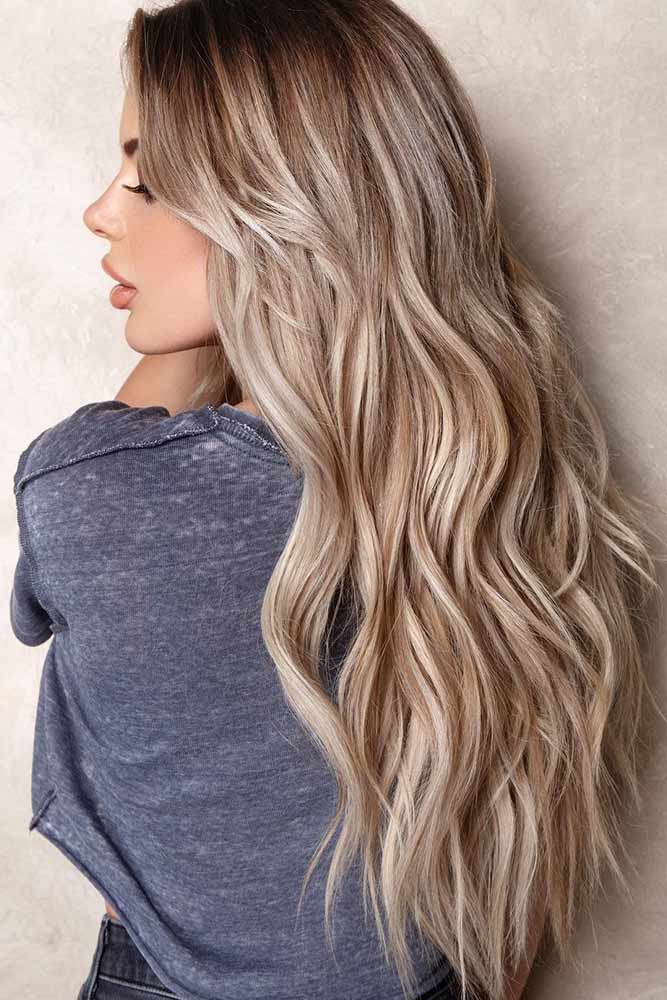 Credit photo: instagram.com/hairby_chrissy
There are two reasons to go for dirty blonde hair with highlights. The first one is that you won't condemn your locks to bleach and leave your colorist with soft, silky, and healthy hair. The second reason lies in the naturalness of the look you can get: the movement that dirty blonde strands and light beige brown base form together gives a "no hair color" look.
Dirty Blonde Balayage Babylights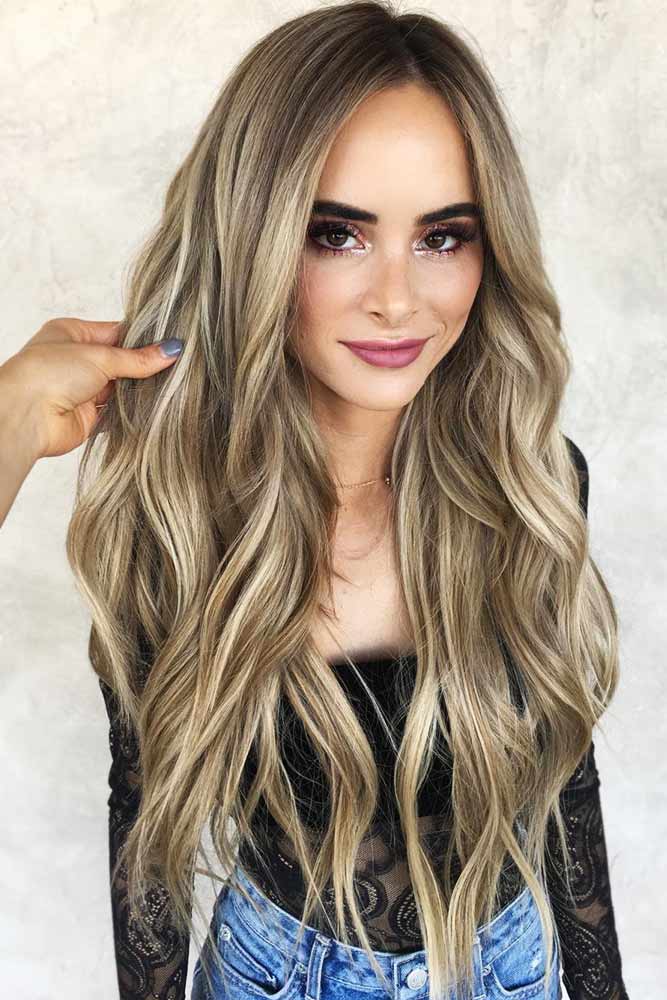 Credit photo: instagram.com/hairby_chrissy
Babylights technique is a softer version of highlighting that involves soft blonde accents gently running through your chevelure as if it was lightened by the sun. Ladies who prefer subtle and detailed colors will love the way this dirty blonde balayage shows off the charm of blonde hues.
Beachy Waves With Blonde Highlights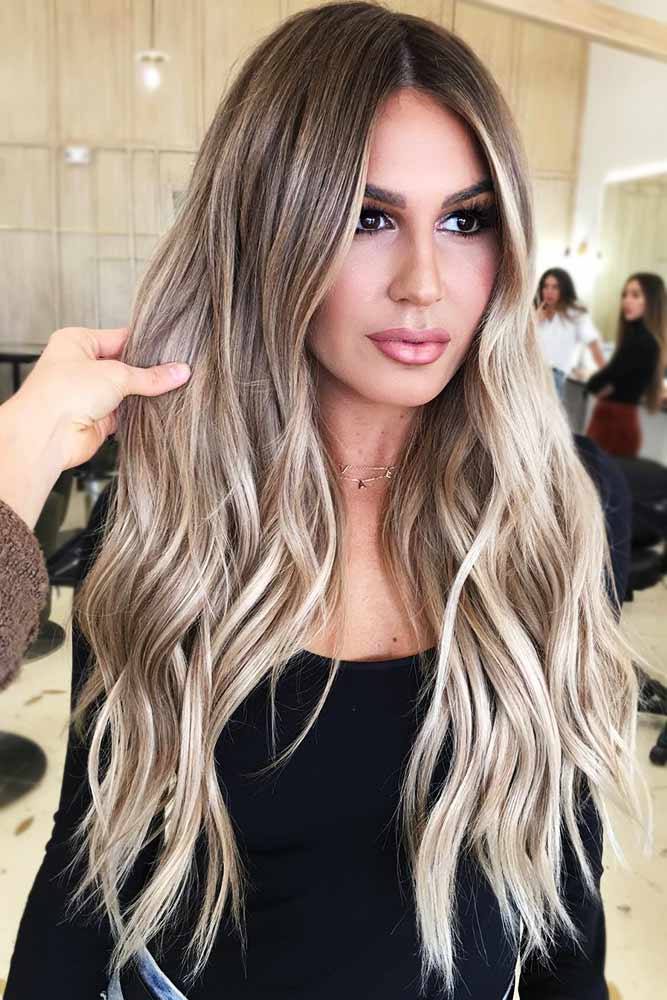 Credit photo: instagram.com/hairby_chrissy
If naturalness is what you seek, adding pastel blonde highlights over your brownish base is the right move. Every lady knows that beach waves are the synonym to truly effortless looks, so once you style your brand new color in this way, you will get the perfectly natural appearance.
Dark Roots With Honey Highlights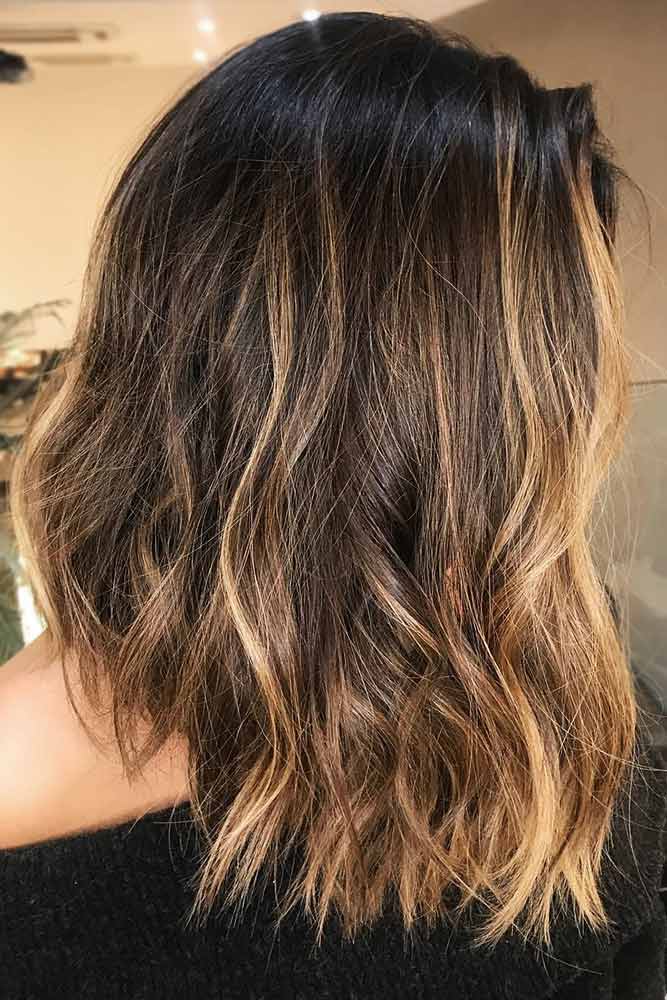 Credit photo: instagram.com/petermenezes
Wondering how the darkest option of dirty blonde looks like? This dark chestnut base accentuated with honey highlights can satisfy your curiosity. The deep and vibrant duo takes the best out of blonde and brunette colors, resulting in a fresh and unique one.
The Perfect Balance Of Blonde And Brunette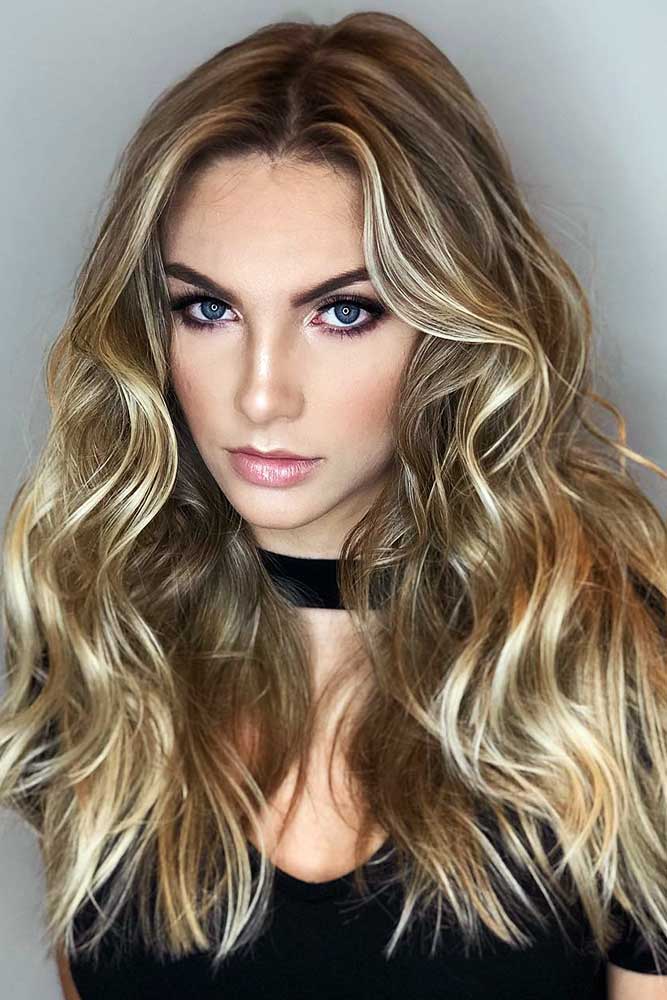 Credit photo: instagram.com/rafaelbertolucci1
It's hard to notice where the blonde color ends and the brunette shade begins. Yet, you can feel the presence of each one, especially once the sun shines down on this fantastic mane. A little tip: if you can't choose between two colors, mix them together!
Brunette With Dirty Blonde Ends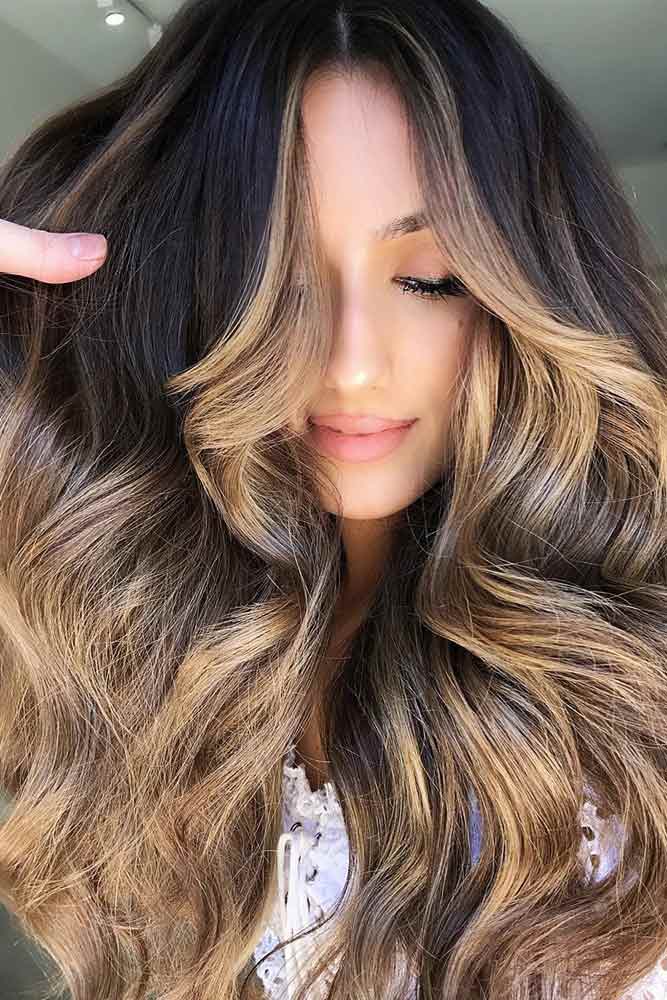 Credit photo: instagram.com/natalieannehair
Love the idea of dirty blonde color, but you can't betray your amazing brunette primary? Let your tips do the talking! Sometimes the best way to freshen up your natural hair color is not to change it; you can emphasize its beauty with another, lighter color by putting it strategically to the ends and front tresses.
Golden Bronze Blonde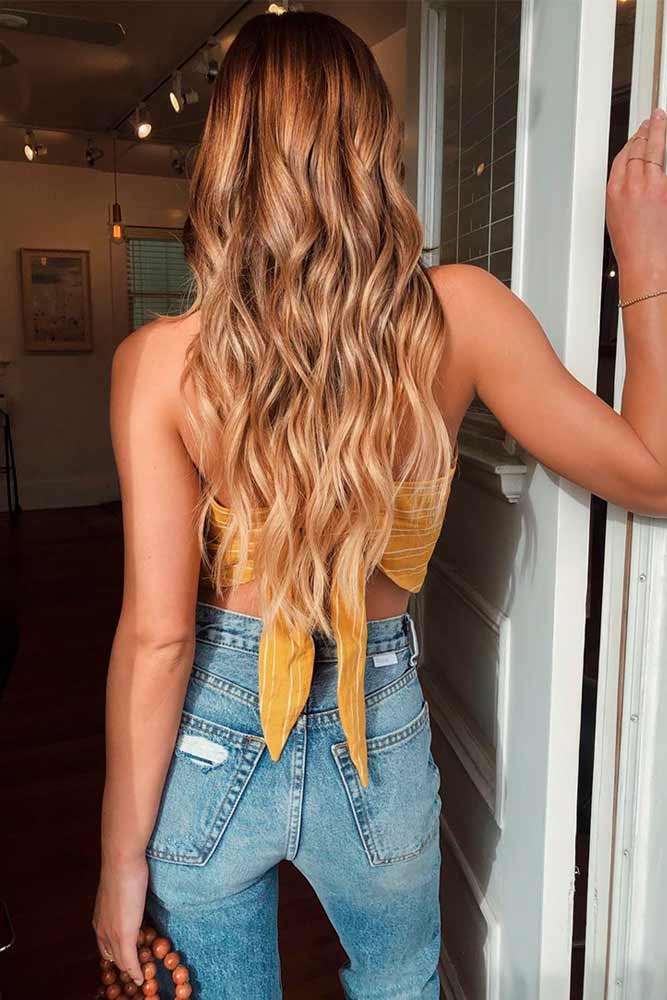 Credit photo: instagram.com/claudiagraziano
There are a lot of ways to get a natural dirty blonde hair color. And here's one of them! The wheat brown base meets some golden highlights and a bronze hue to create a stunning look that will make people think you have such a playful color since birth.
Dark Roots And Icy Cool Ends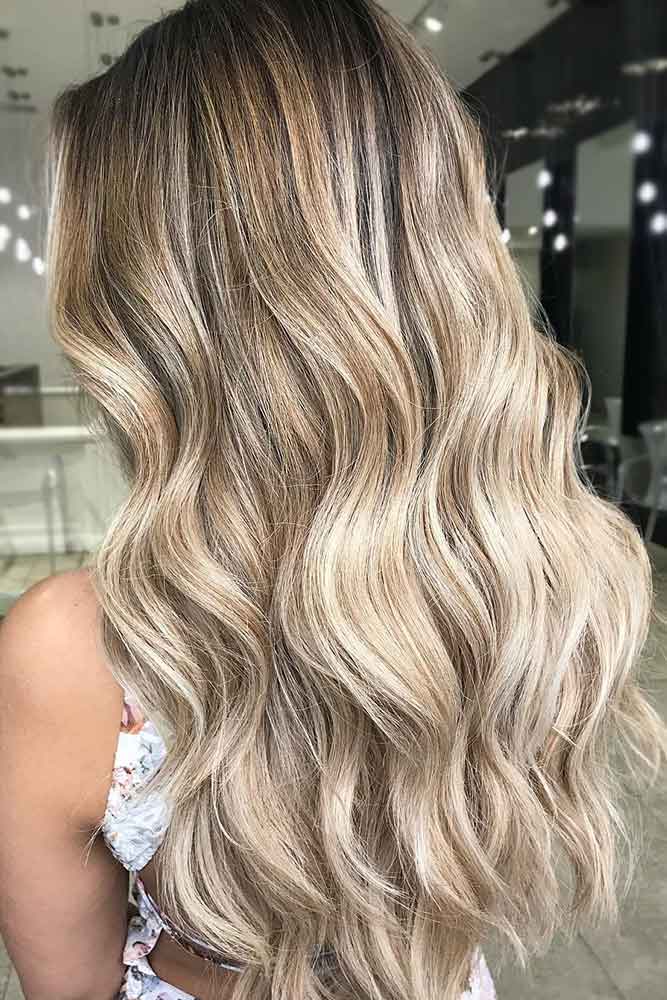 Credit photo: instagram.com/natalieannehair
Want to add some cool vibes to your medium warm complexion? Changing your dark base to something lighter and colder is a nice way to enhance the warmth of your skin tone and build the balance. Dark roots that gradually turn to lovely cool ends, what a fascinating play of shades!
Dirty Blonde Ombre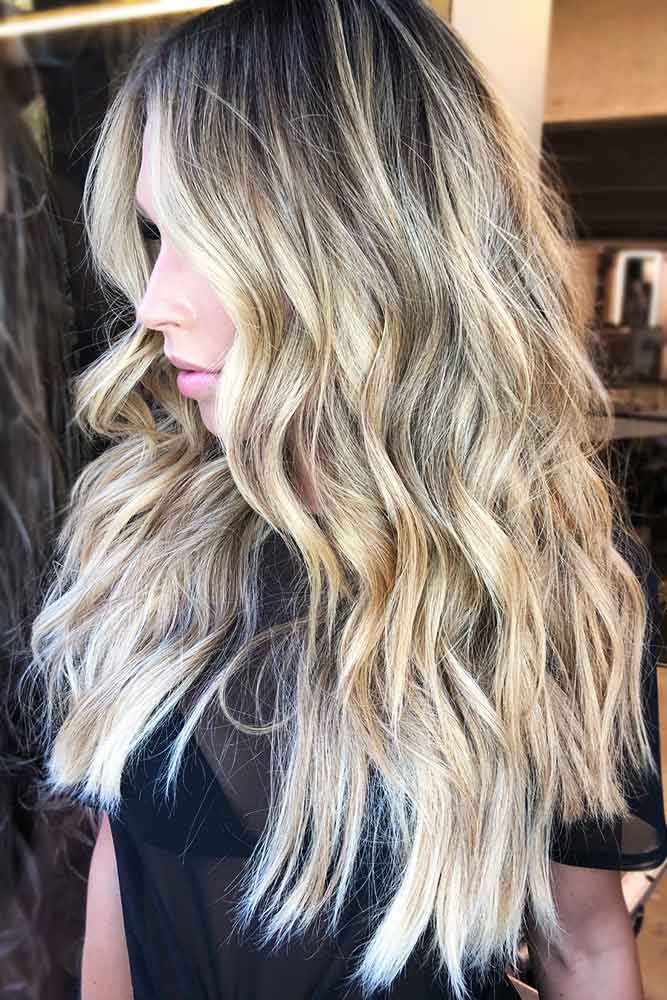 Credit photo: instagram.com/romeufelipe
The idea of dirty blonde ombre hair has a clean line between the dark and light shades. And this is actually the thing that makes the color so diverse and alive, as a seeable contrast gives a very distinguished look.
Ashy Sandy Dirty Blonde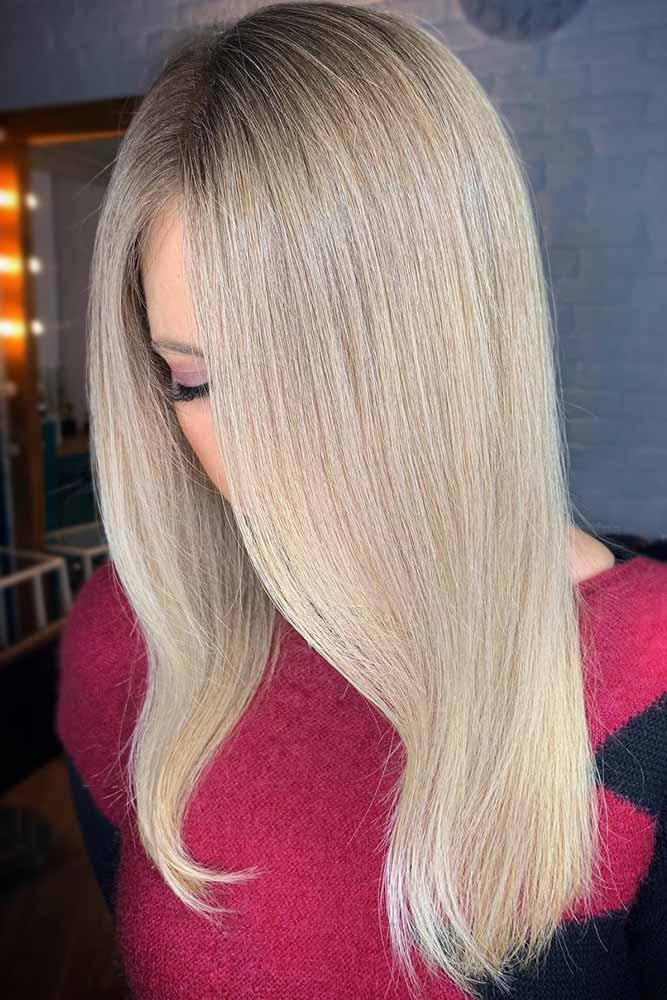 Credit photo: instagram.com/sheffpavelstylist
Sandy blonde hair color also has many faces. Of course, it can come as an ashy option, too. To achieve such a rich but not drastic color, your hairstylist will mix a soft what blonde base with light dirty ash hues.
Shiny Mochaccino Blend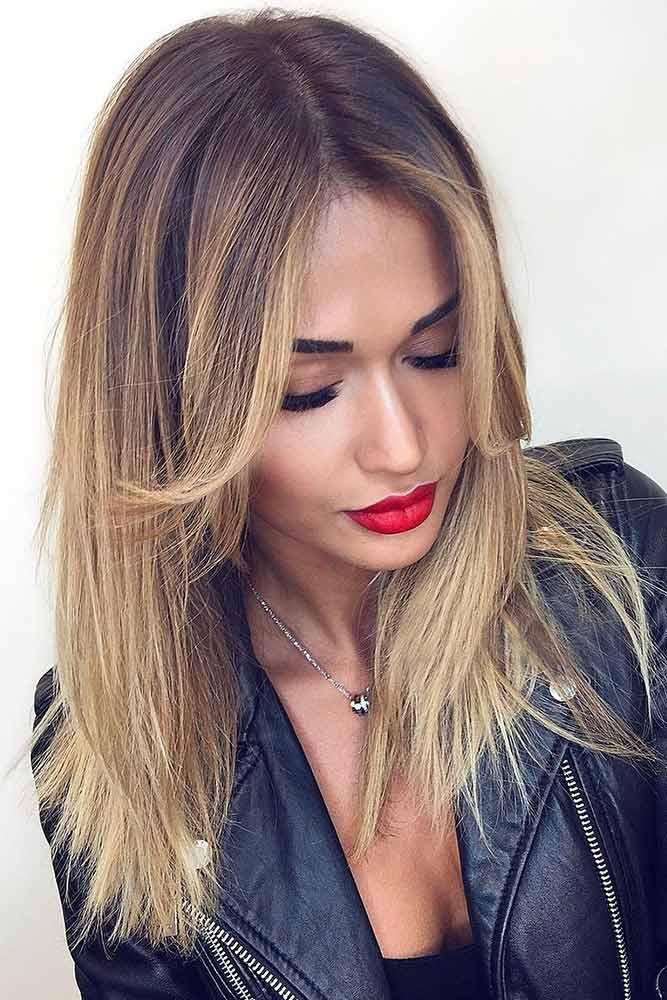 Credit photo: instagram.com/sheffpavelstylist
If you want the brown accents of your dirty blonde coloring to prevail, the shiny mochaccino blend is a must-try for you. The overall color is relatively dark, and the lighter accents on the tips build a nice balance, giving a stunning melt of two different shades.
Ashy Brown With Dirty Blonde Ombre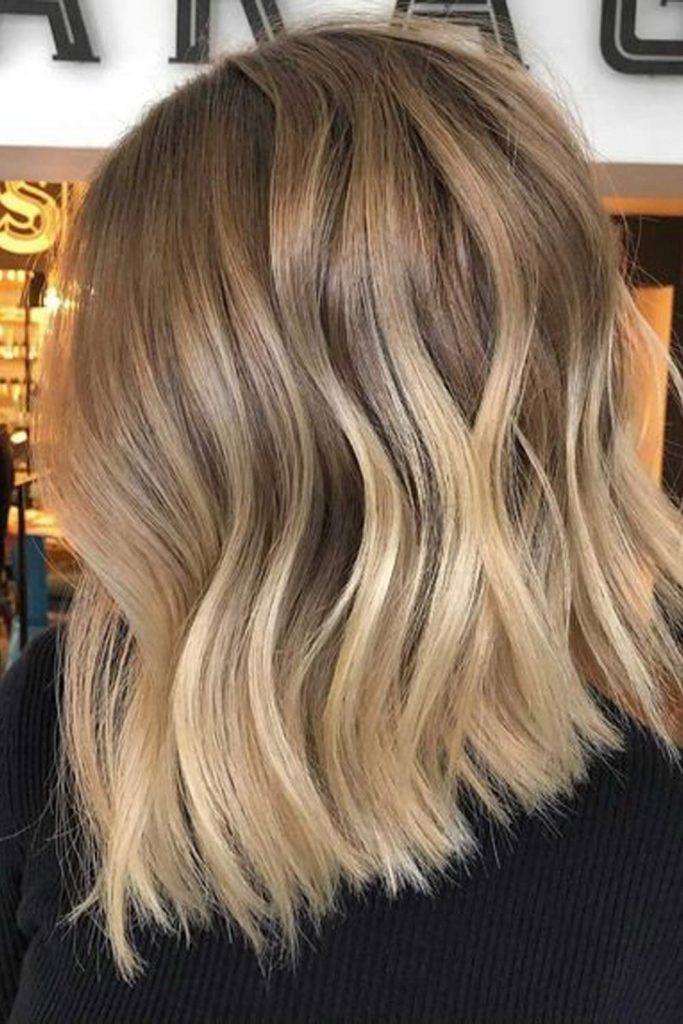 Credit photo: instagram.com/mustinnn
Browns always look gorgeous with a touch of a cool-toned shade of blonde. By going for a smoothly flowing ombre or even sombre, you can create your own version of dark dirty blonde hair. If your brunette shade is rather ashy, you won't go wrong pairing it with ash-blonde shades, as sticking to your natural temperature is what makes the color balanced.
Dirty Blonde Balayage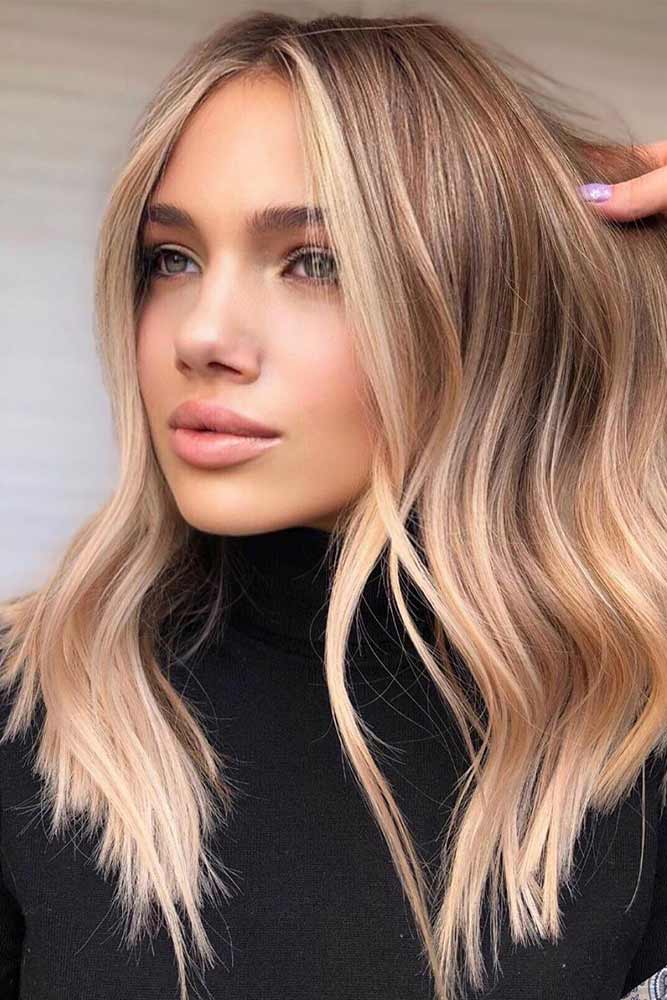 Credit photo: instagram.com/up_studio_aloft
Balayage color ideas always look different. And when colorists experiment with dirty blonde balayage, the smooth mixes of shades look like brand new color techniques. Here, you can see at least three different blonde shades, where the dark ashy tone sits on the roots and gets lighter to the ends. Also, this idea features babylights softly kissing the face.
Dark Brown And Dirty Blonde Combo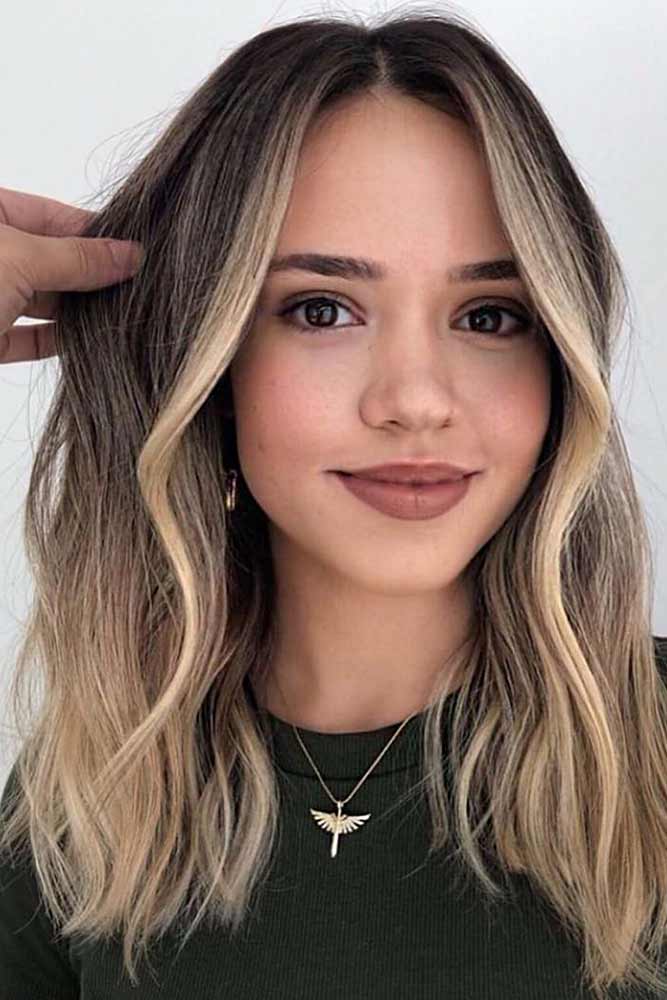 Credit photo: instagram.com/mustinnn
That's how the perfect balance of brunette and blonde looks in dirty blond hair! The lighter color seamlessly blends with the darker shade while still highlighting the front. With such a dimensional color play and visual volume, you can amp up your fine and thin hair.
Sunkissed Blonde Locks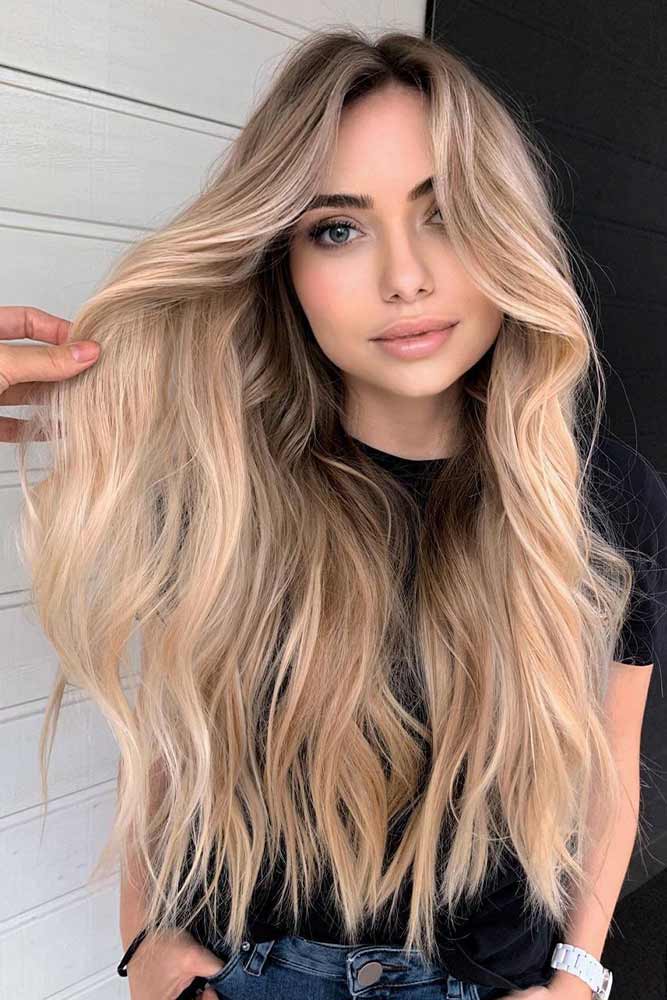 Credit photo: instagram.com/polinazhdanovaa
As you know, you need to create a seamless dimension in hair to make dirty blonde hair natural and effortless. Well, this is where sunkissed or sandy blonde comes in. If you take a closer look, you will see that the color is slightly warmer and darker underneath. This is how you make the color more alive, stretching the darker color from the roots and outer layers to lighter hues on the surface.
Careless Dirty Blonde Hairstyle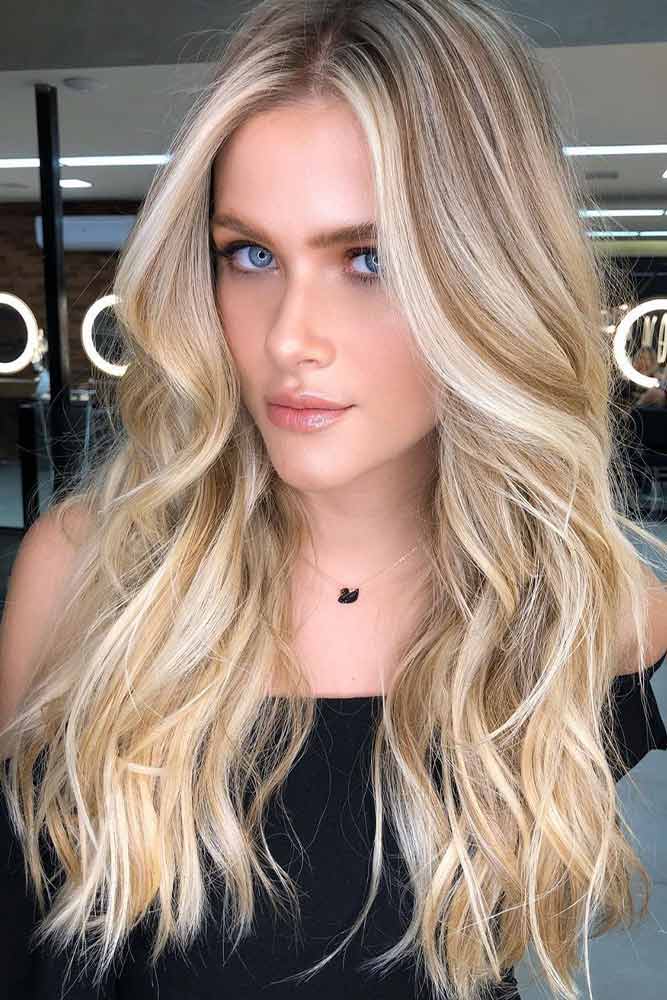 Credit photo: instagram.com/romeufelipe
How do you like this carefree light dirty blonde hair with messy waves? What we love about this color is the approach to mixing warm honey and cool blonde shades to achieve a subtle dirty blonde look. Waves, in their turn, enhance the movement of colors, creating a trendy disheveled appearance.
Gold Caramel Blonde Hair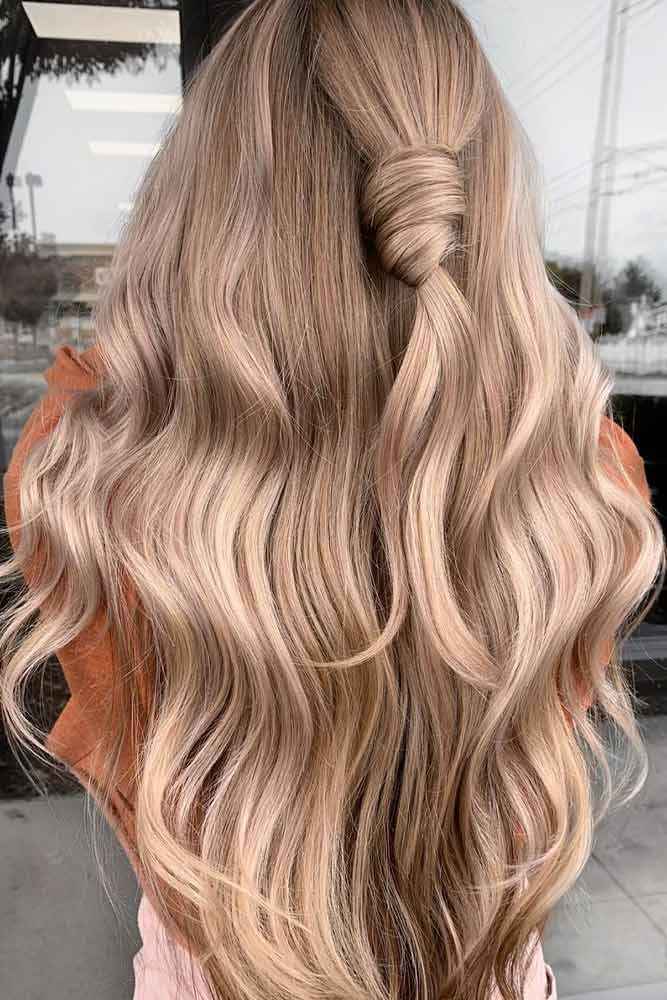 Credit photo: instagram.com/ashytones
Do you know what happens if you add warm caramel to a cool ice-cream? We bet that you will create another spectacular idea of dirty blonde hair with highlights. Yet, when mixing two contrasting temperatures, you should make sure that the blend is as smooth as possible. It's hard to notice caramel gold highlights in this idea, but you still can feel its warmth.
Dirty Blonde Hair: Celebrities Choices
Celebrities, like decent trend setters, love a dirty blonde hair colour. So, whenever you hesitate with the choice of the hair color and style, it is a good idea to draw your inspiration from them. So that you do not have to browse the internet for the best opinions, we have collected them for you below.
Jennifer Aniston with Straight Dirty Blonde Layers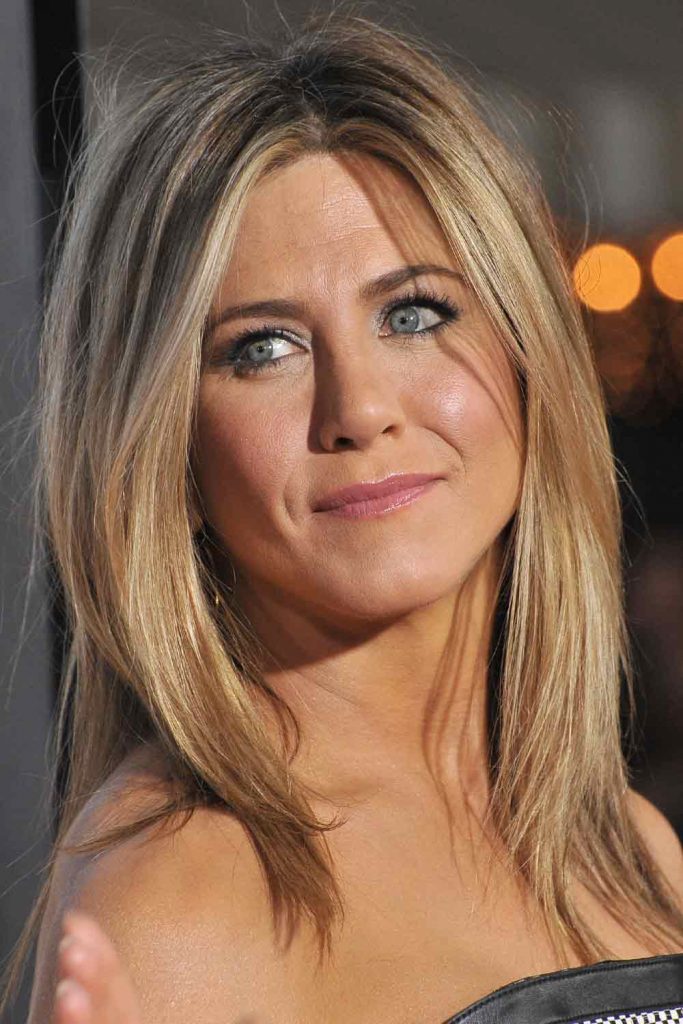 Credit photo: Featureflash Photo Agency/Shutterstock
Jen knows how to pull off bold yet natural dirty blonde hair like no other. Her highly requested "Rachel hair" has become iconic not only because of the cut but thanks to the color style as well. As such, the Friends actress often prefers to wear her dirty blonde hair with highlights and layers on perfectly straight locks.
Rachel McAdams with Dirty Blonde Bob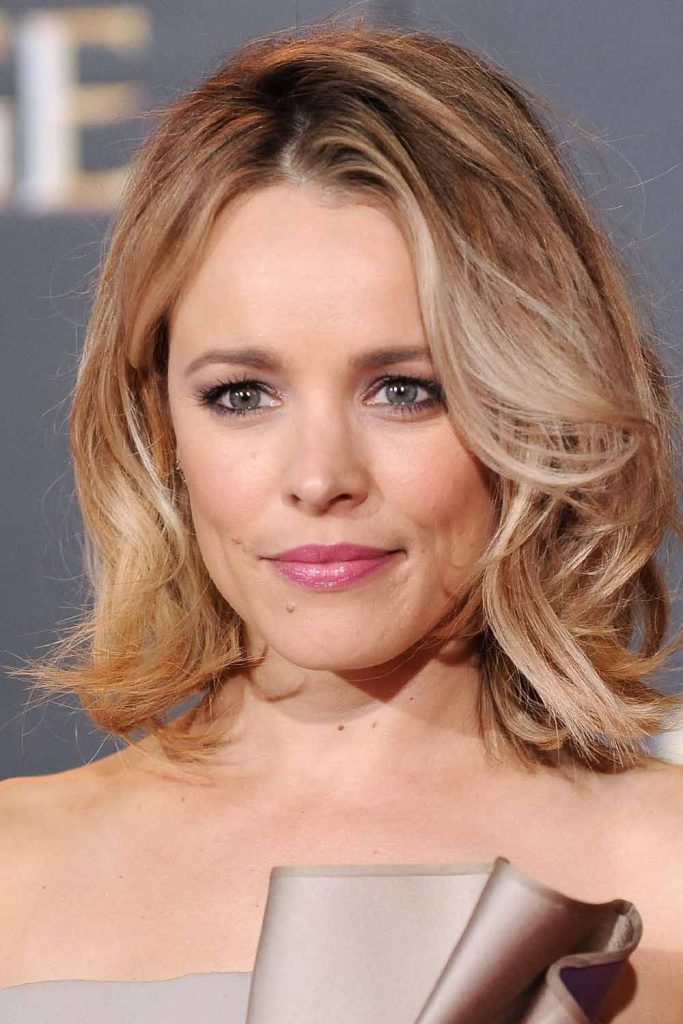 Credit photo: DFree/Shutterstock
We have seen Rachel McAdams both blonde and brunette and we cannot decide which hair color flatters her most. It seems that the actress has found the middle ground with the help of dirty blonde hair dye. While it looks gorgeous on any hair length and style, Rachel opts for a chic bob.
Laverne Cox Long Wavy Dirty Blonde Hair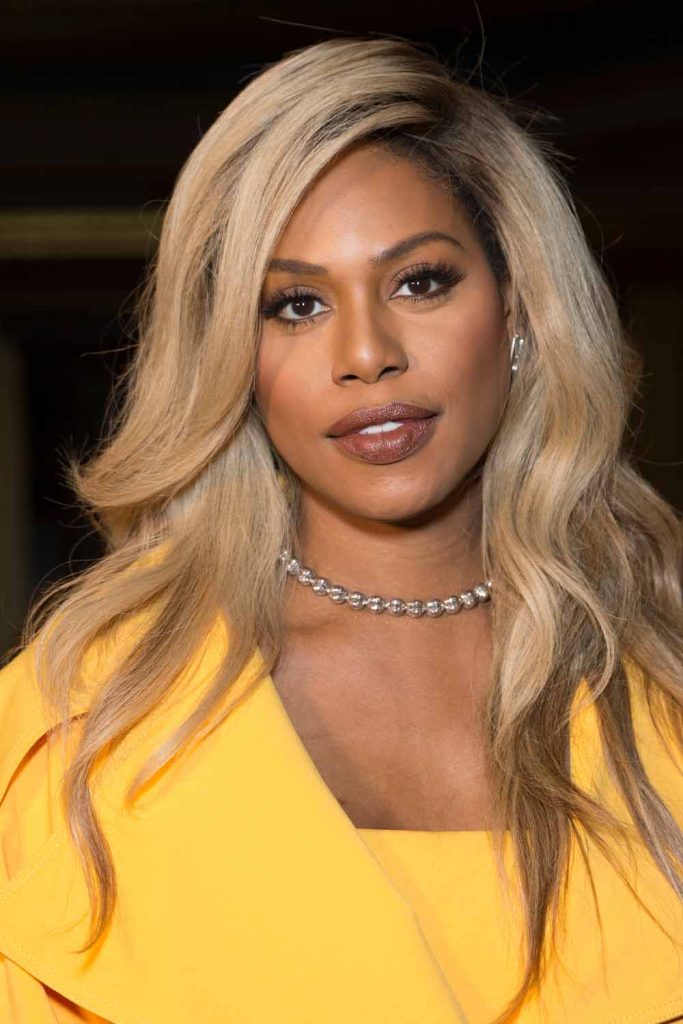 Credit photo: lev radin/Shutterstock
Laverne Cox's long wavy dirty blonde locks cannot leave anyone indifferent. As the actress chooses a pretty soft shade of dirty blonde, her hair color comes out unbelievably good on her. Of course, such long tresses require a lot of effort to maintain. Though, it fully pays you off with tons of compliments you are going to rake in.
Cara Delevingne with Neutral-Toned Blonde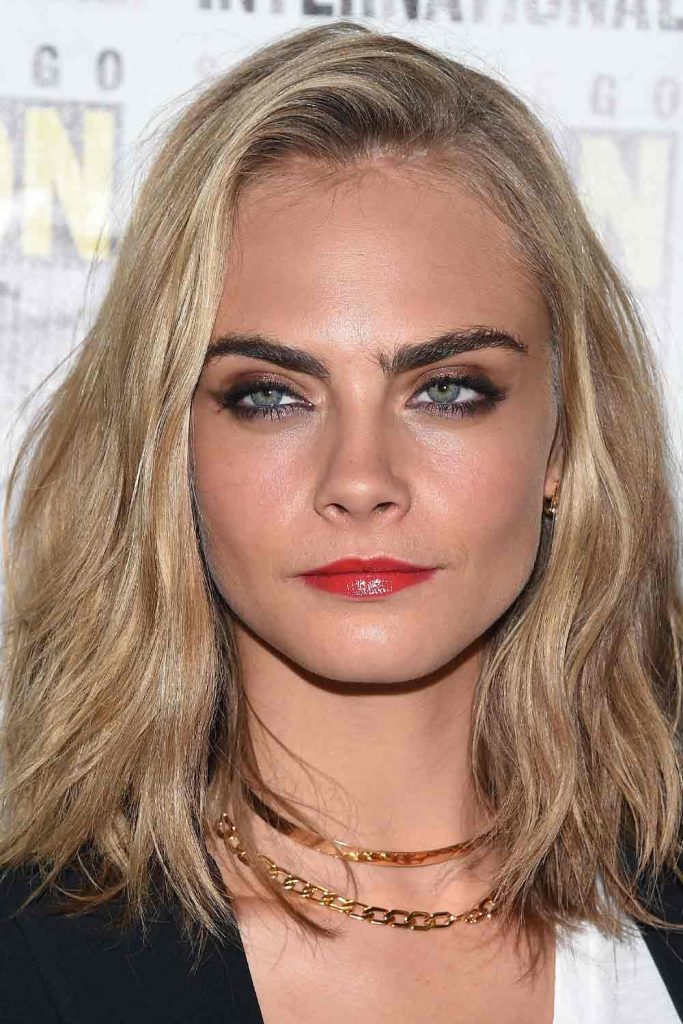 Credit photo: /Shutterstock
Cara Delevingne's high contrast appearance has made a lot of stir in the beauty world. The Dior Beauty Ambassador, who naturally has full dark coal black brows, goes with a dirty ash blonde hair color. Thanks to its neutral undertone, it does not look off. Instead, this combo is a match made in heaven.
Emma Roberts with Warm Dirty Blonde Bob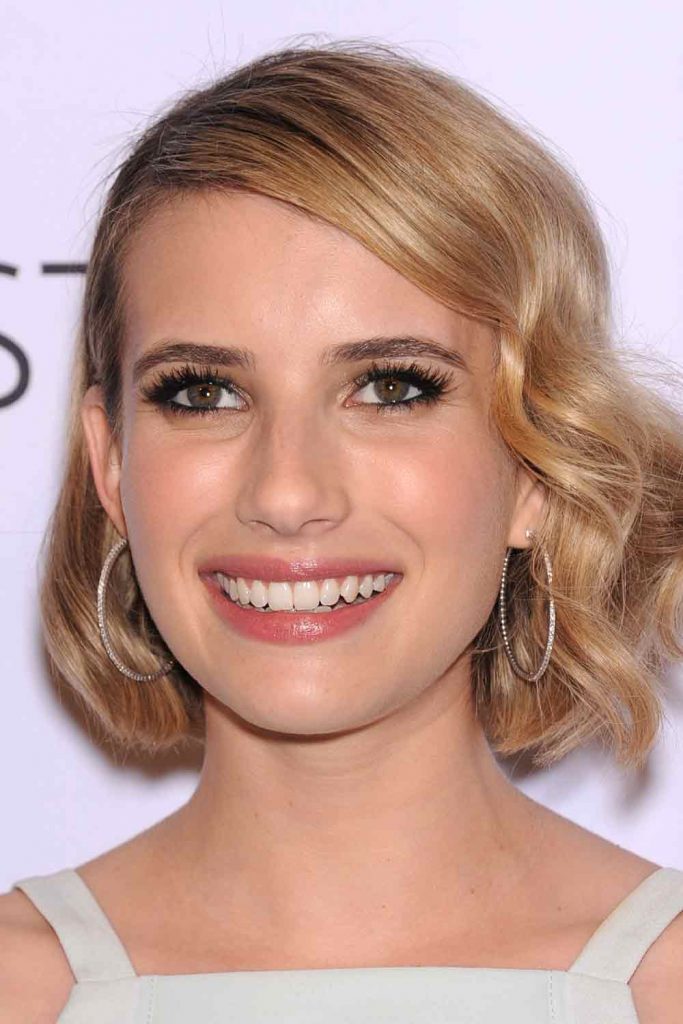 Credit photo: DFree/Shutterstock
To make a transition from brown dirty blonde hair can be warm toned first, which turns out amazing on Emma Roberts's classy bob. Then, if you feel like this is too dark dirty blonde hair shade for you, you can add highlights to it or lighten your hair up to ash blonde.
Olivia Wilde with Dirty Blonde Balayage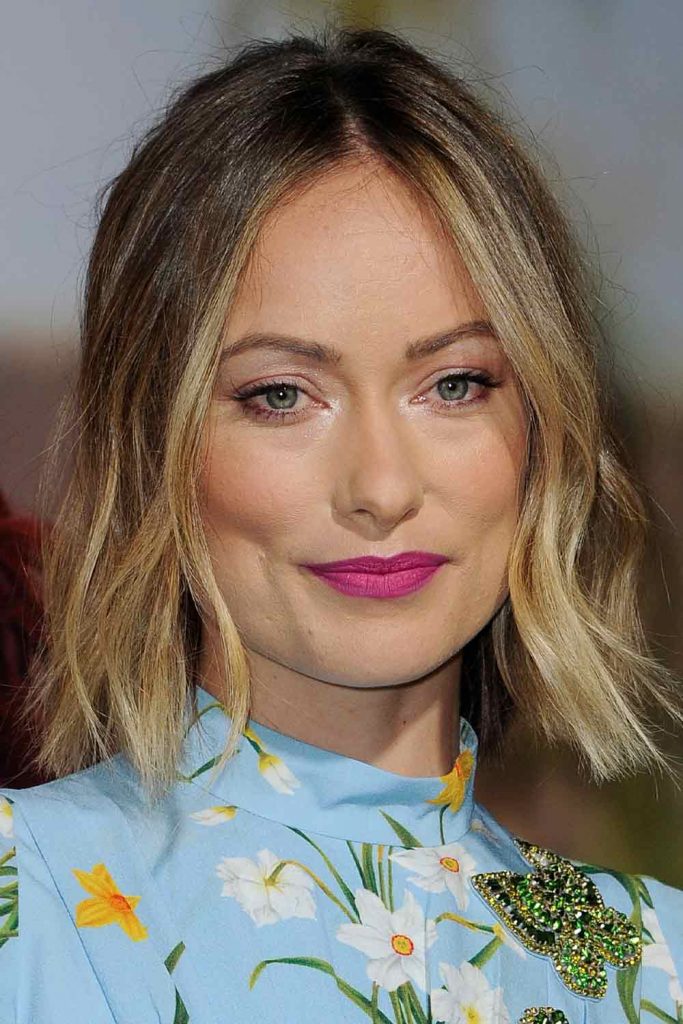 Credit photo: Tinseltown/Shutterstock
Balayage on dirty blonde hair allows you to create a soft transition from your roots to the ends. What is more, when your hair grows out, there is no harsh line between your natural hair color and dyed hair. So, if you are looking for a hair color that would be low maintenance while looking fresh and bright, use Olivia Wilde's blonde hair color as a reference.
Emily Blunt with Dirty Blonde Ombre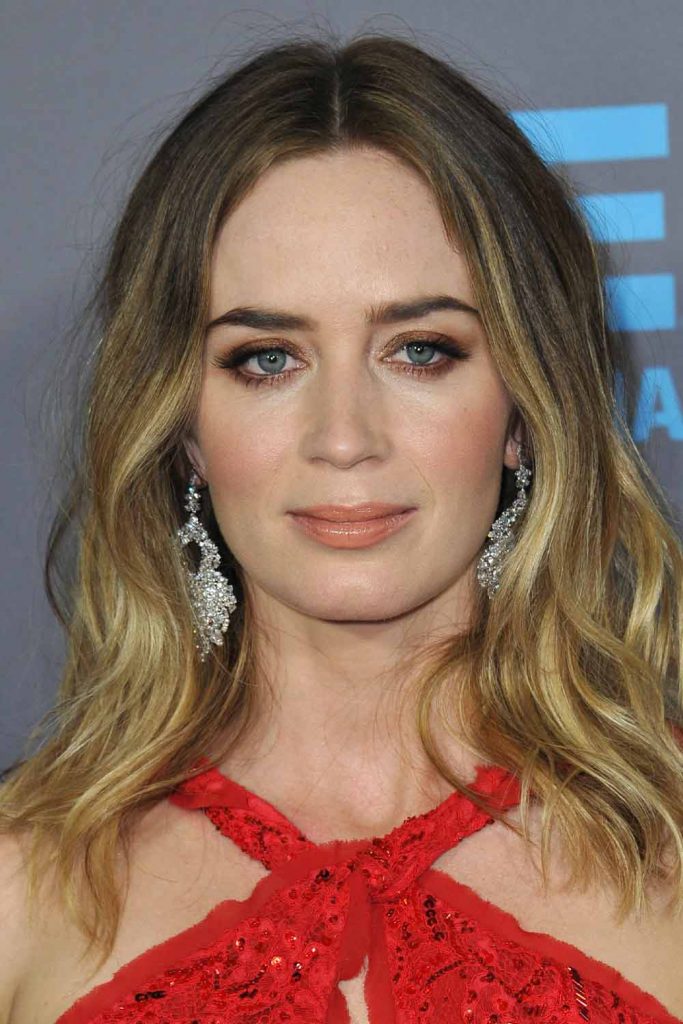 Credit photo: Featureflash Photo Agency/Shutterstock
You are free to use any coloring technique on your ashy locks. With ombre dirty blonde hair looks more voluminous and movable. As it gives depth and dimension to the strands, it works perfectly for thin and fine hair. Emily Blunt seems to know pretty well how beneficial ombre is for her dirty blonde hair and does not hesitate to take advantage of it.
Taylor Swift with Natural Blonde Hair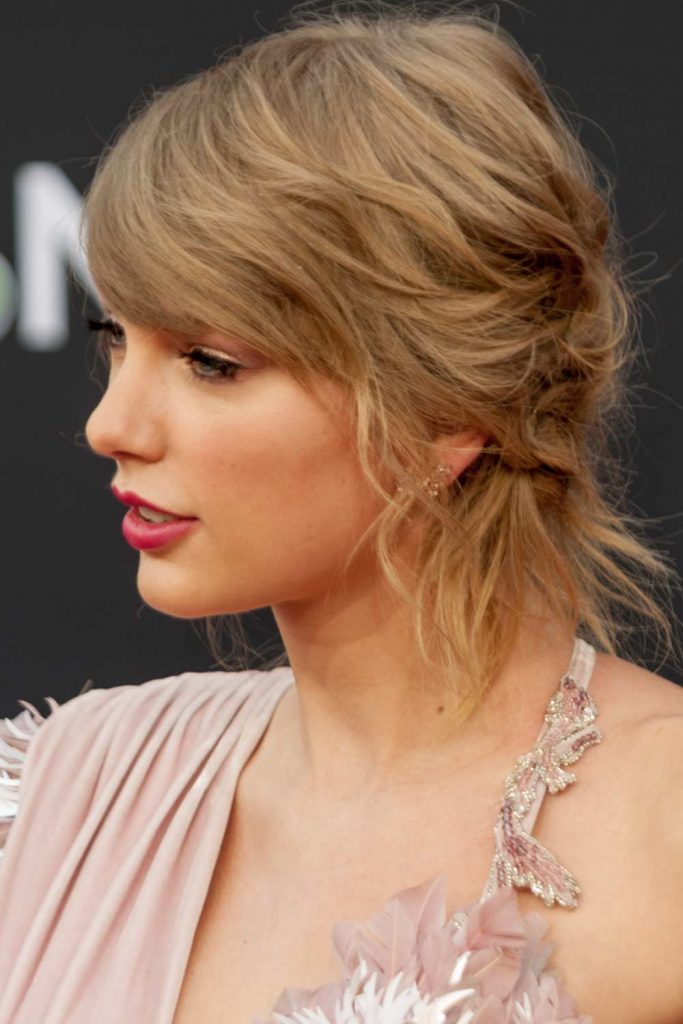 Credit photo: Jamie Lamor Thompson/Shutterstock
Although Taylor Swift has apparently tried every blonde hair color existing, nothing suits her as beautiful as her natural dirty blonde hair color. The popular musician wears her locks quite short most of the time. Yet, she still manages to stun everyone with her hair look, be it a neat rounded bob or a messy updo.
Elizabeth Olsen with Muted Honey Tones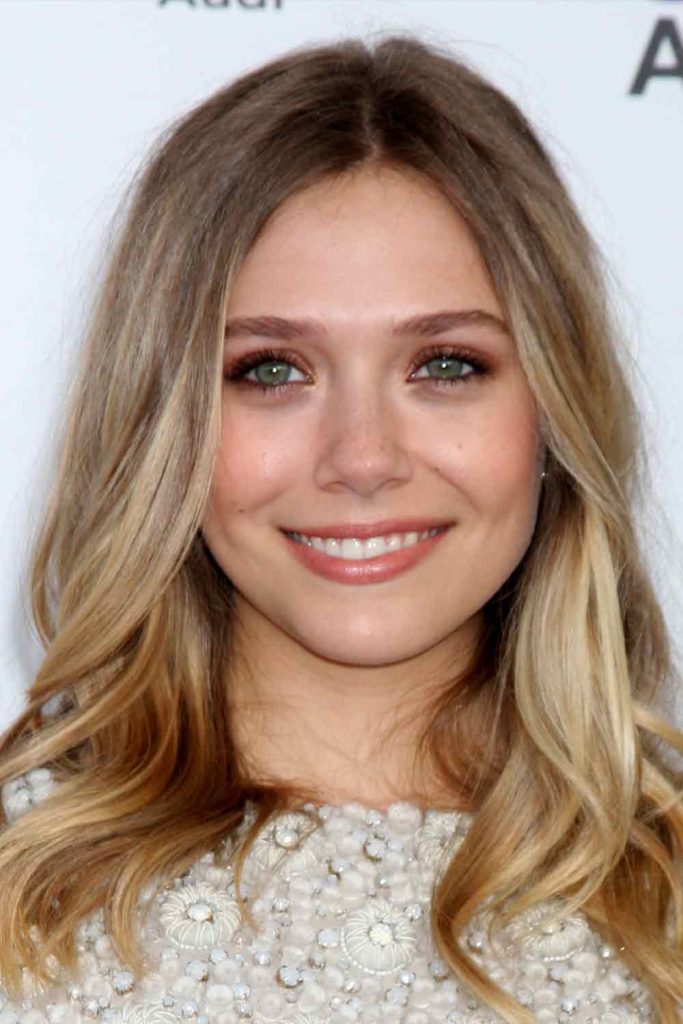 Credit photo: Kathy Hutchins/Shutterstock
If you take a closer look at Elizabeth Olsen's tresses, you may notice that she has chosen honey highlights on dirty blonde hair. Despite being so subtle, they add warmth to your complexion, making it look more radiant and lively. So, do not forget to add several streaks around your face.
Amanda Seyfried with Long Warm Straight Layers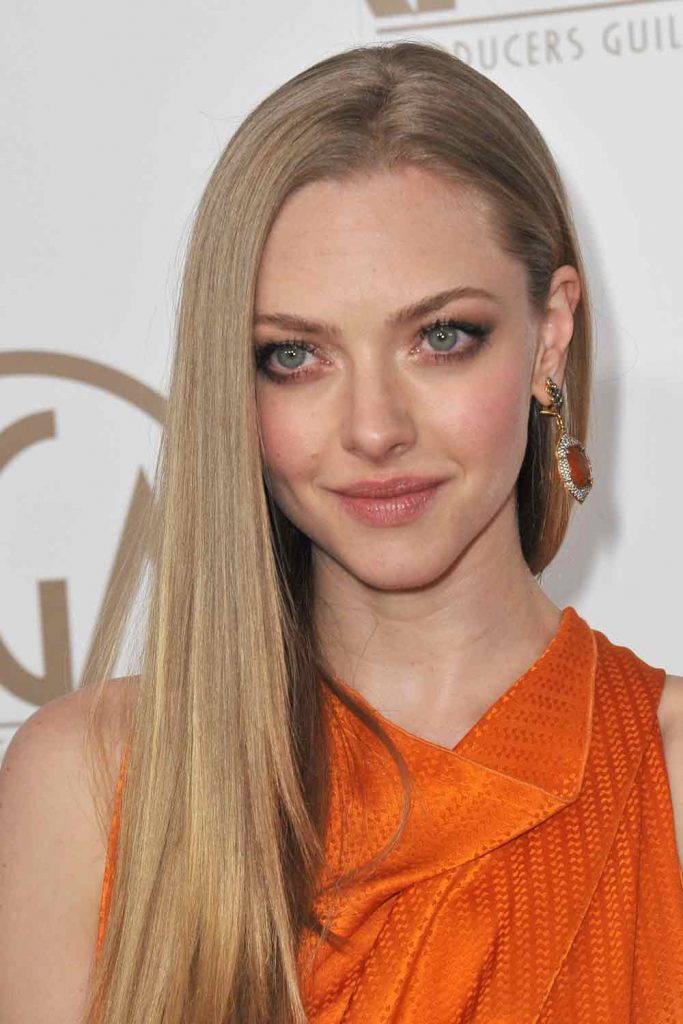 Credit photo: Featureflash Photo Agency/Shutterstock
For Amanda Seyfried's dirty blonde hair natural warm undertones are chosen to make her appearance even softer and more charming. Because the color looks so rich and multidimensional, the actress wears her hair silky smooth. This also allows her to flaunt the glossy finish her strands have.
Now that you know how different the dirty blonde color can be, you can easily freshen up your color with it. Consult with your colorist about the condition of your hair, find the right colors to flatter your complexion, choose the technique and get yourself the dream look!
REFERENCES:
* Blond or fair hair is a hair color characterized by low levels of the dark pigment eumelanin.
Source
* A dark shade of blond, bordering on light brown.
Source
* The best hairstyles made easy with our hair tutorials and style guides, along with the best hair product recommendations.
Source
* Dirty blonde hair is a blonde-meets-brown hue that has tones of wheat (or you could say dirt) in it.
Source
FAQ: Dirty Blonde Hair
Is Dirty blonde the same as light brown?
There is a scale from 1 to 9 that defines the concentration of melanin in the hair, where 1 is darkest black and 9 is lightest blonde. Theoretically, dirty blonde hair is one level lighter than light brown, but it really depends on lightning. Hair can have both light brown lowlights and dark blonde highlights.
What colors do dirty blondes look good in?
Dirty blondes look best in cool tones like pastel blue, lavender, mauve, light gray, off-white, and soft green. Add ash-blonde highlights to make your hair shine and tone your it if you have some orange undertones.