Super-Easy Long Hairstyles
Not all long hairstyles are difficult, believe us. However, such hairstyles look nice only if your hair is salon-worthy, and if it's weak and damaged, you should restore it at first. We have a collection of beautiful hairstyles suitable for long hair and some advice how to take care of your hair.
Fishtail Braid
Source: dacialynnn via Instagram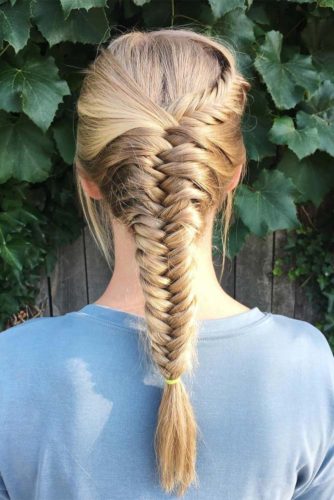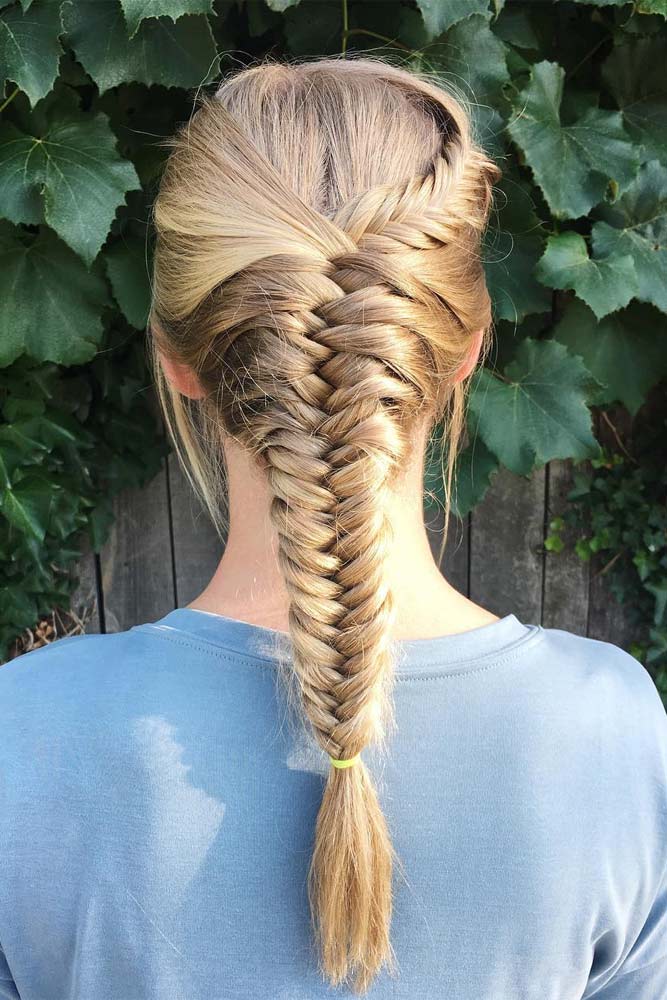 You will love the way fishtail braid turns out. Though it may look confusing to some girls but with a little practice you can master the style. You should start the style by dividing hair into two parts. Then you need to pull a thin strand from the first part. First you need to pull it over the first part and add it under the second part. Repeat it alternatively until you see the fishtail.
French Braid
Source: Larafoxylocks via Instagram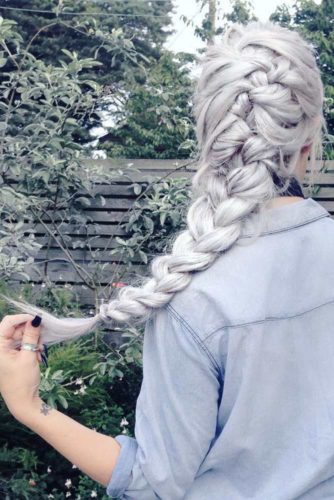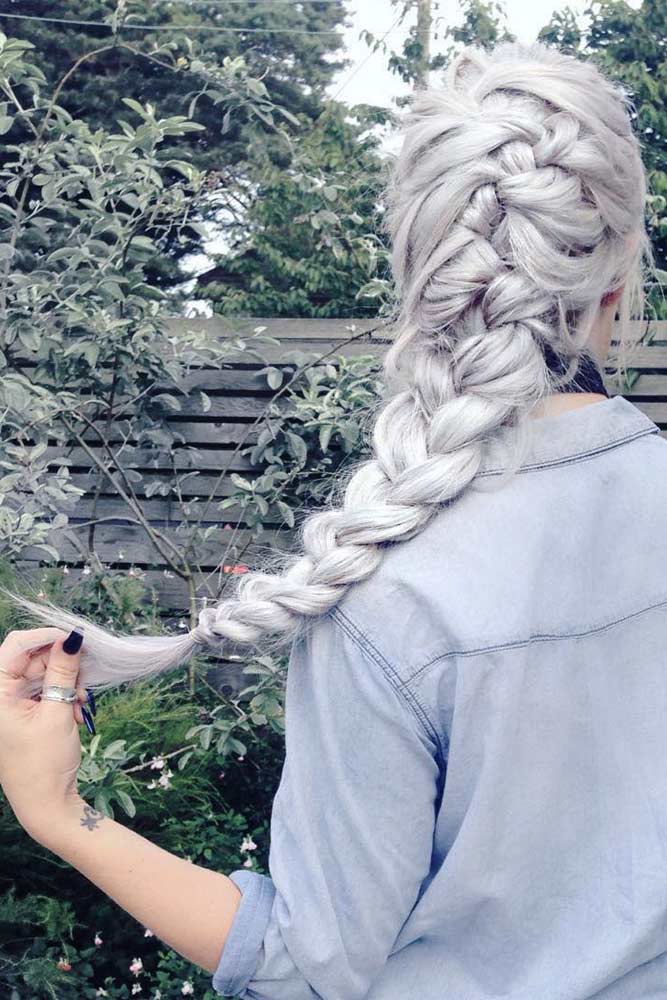 French braid is quite mesmerizing style but it is one the best hairstyles for extremely long hair. It looks difficult but can be perfect with little practice. If you get bored with regular French Braid you can weave a ribbon in to the braid or use different accessories as per your choice.
Waterfall Braid
This braid looks really fabulous. At first it might be confusing. However, after practicing for several times, you will manage to do it within about minutes. The basis of this hairstyle is a French braid which is a bit loose. Don't forget to spritz hair spray when the hairstyle is ready. And you can add any accessory, for example, a flower clip.
Boho Braid
Source: KASSINKA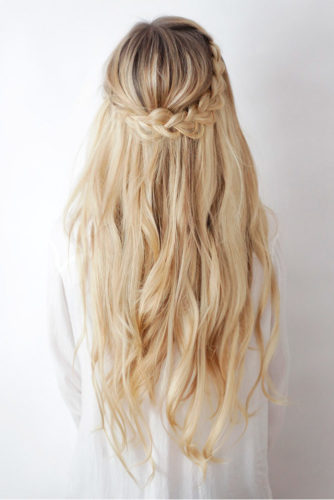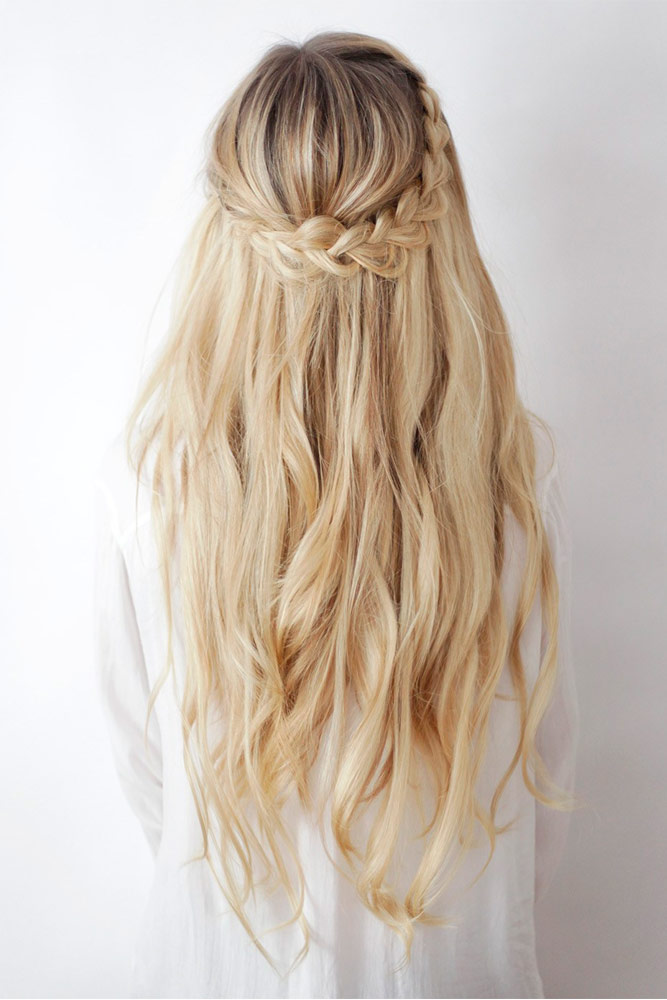 First you need to take a small section of hair from your temple and braid it. Flip it to the other side and secure it with a bobby pin. You should let the hair on the other side cover the bobby pin. You can wear it like this only or can repeat the process 2-3 times.
Princess Jasmine Braid
Source: Aurorabraids via Instagram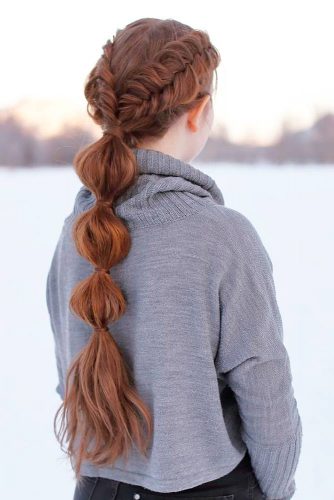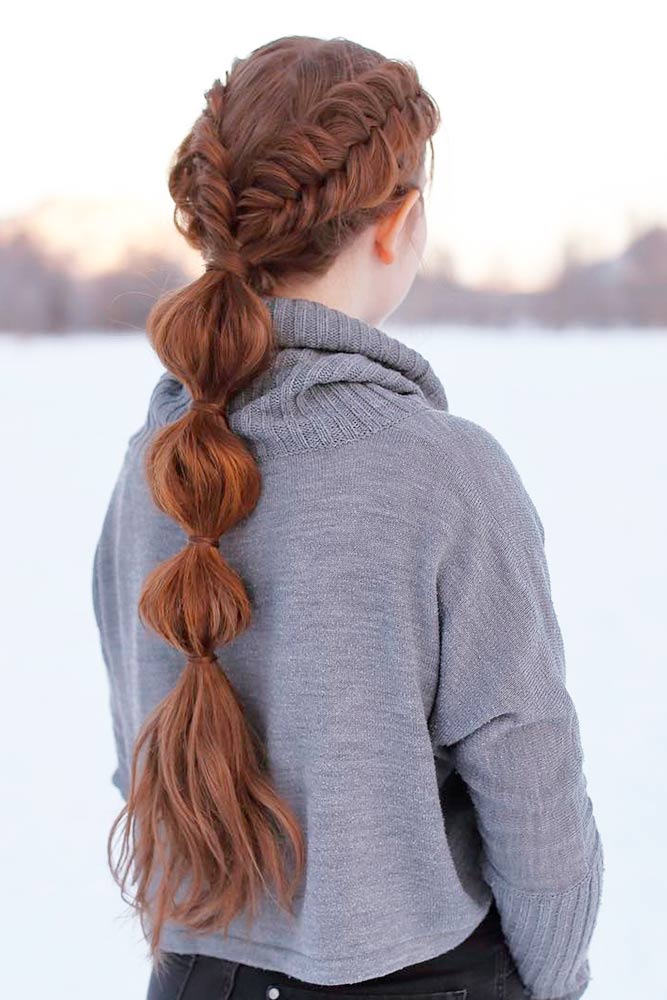 A Disney princess style is for a princess. Princess Jasmine braid is also called the bubble braid. This hairstyle is super fun, you'll see. Stylists point out that this braid will look especially beautiful if your hair is very long. All you need to do is tie your hair near the roots and keep adding a rubber band at every 2-3 inches until you have the bubble braid.
Braided Headband
Source: Alliedoeshair via Instagram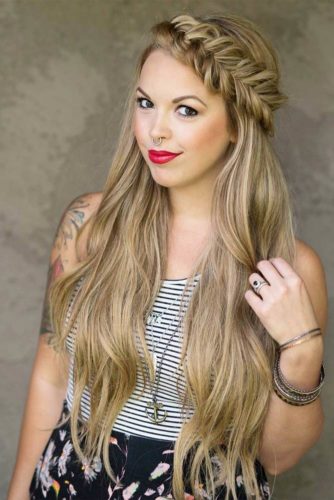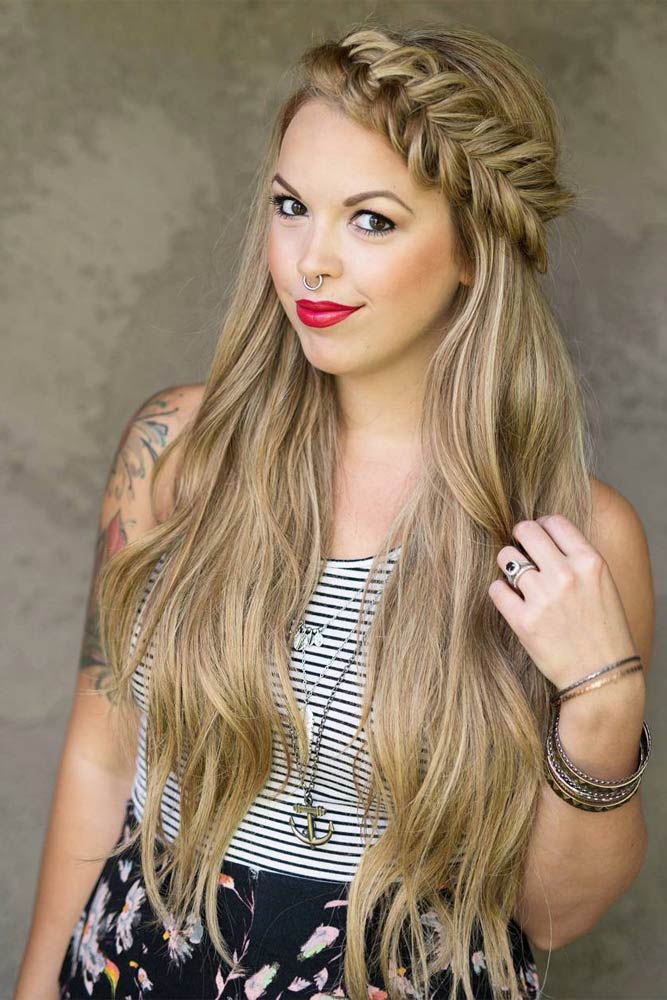 Headbands are trendy now, and even celebrities choose this hairstyle. When the hairstyle is done, do not forget to secure it with several hair pins. And then the clipped out hair should be let down.
Knotted Ponytail
Source: Hair Romance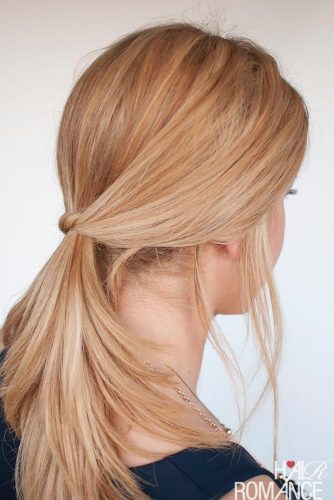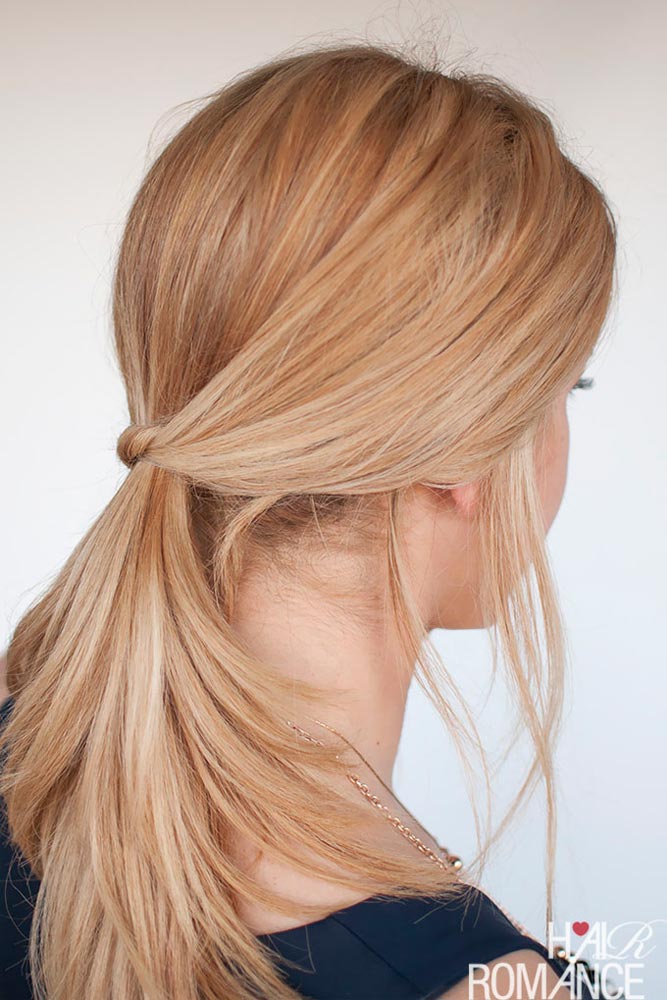 It will take you only 5 minutes to pull of this hairstyle. At first your hair should be pulled to one side, and its top should be separated into two sections. Tie a knot by crossing these sections, and pull the knot tight. Secure the first knot with the help of two bobby pins. Add two little strands to each section. Then the knot should be tied in. And now secure it in a ponytail.
Braided Ponytail
Source: Kirstenzellers via Instagram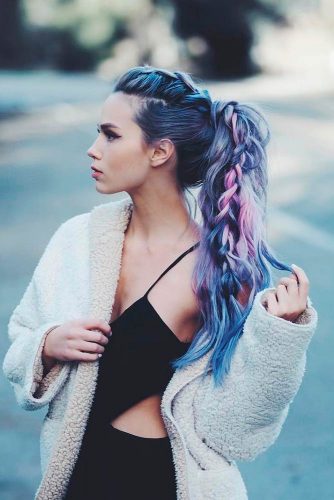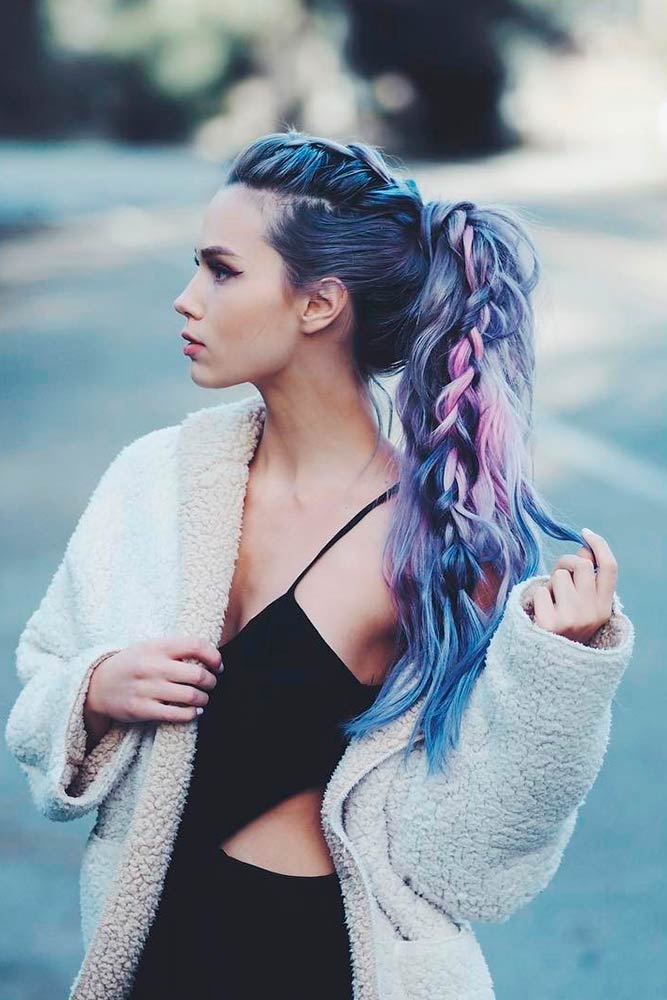 It may sound complex but is very simple. All you need is to tie the fishtail braid twice and then tie the rest of the hair in a ponytail.
Sleek High Ponytail
Source: Yourfoxface via Instagram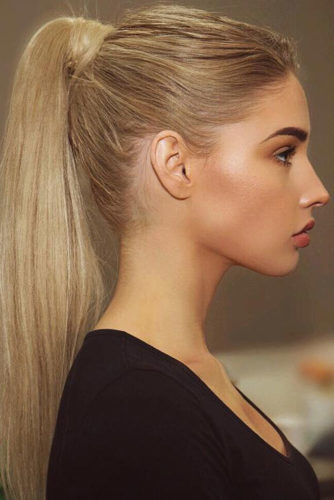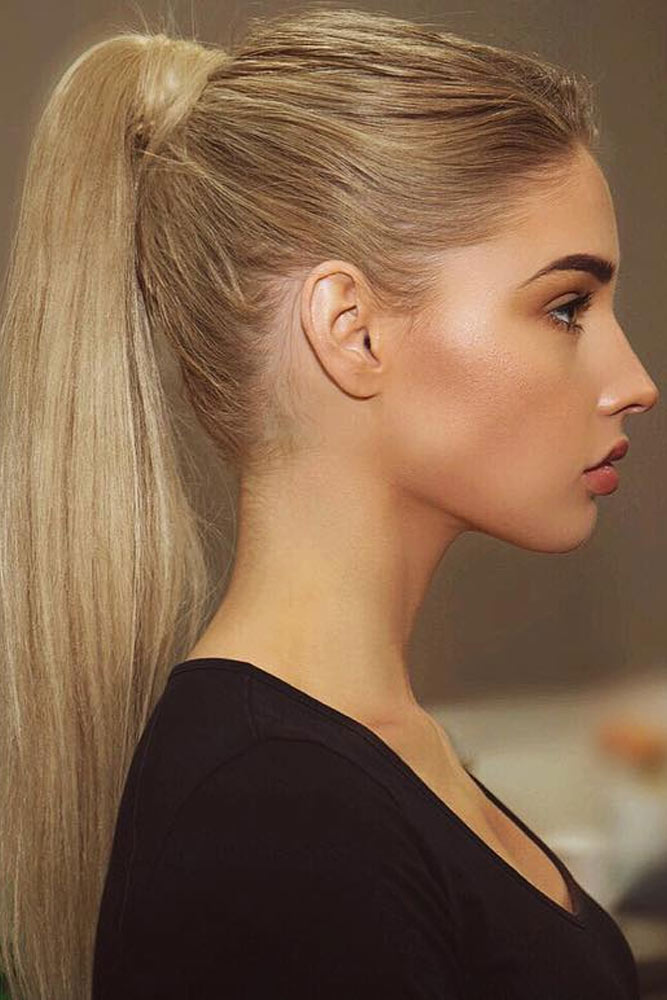 Sleek high ponytail. If you have straight hair or can manage to get it straight, this style is for you. Separate the front section of the hair and pin it with a clip. Brush the remaining hair upwards. Tie a high ponytail using the remaining hair and make sure you tie it as high as possible. Take the first part of hair and divide it in three or four parts. Take them back and spray some hairspray. Now start teasing it until you can't tease it more. Repeat this step until all of the front hair is teased properly. Comb over gently and secure it with bobby pins.
Messy Bun
Source: Emilyrosehannon via Instagram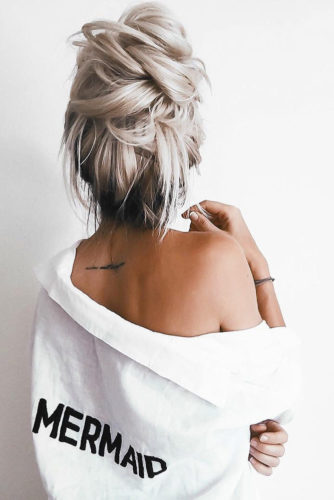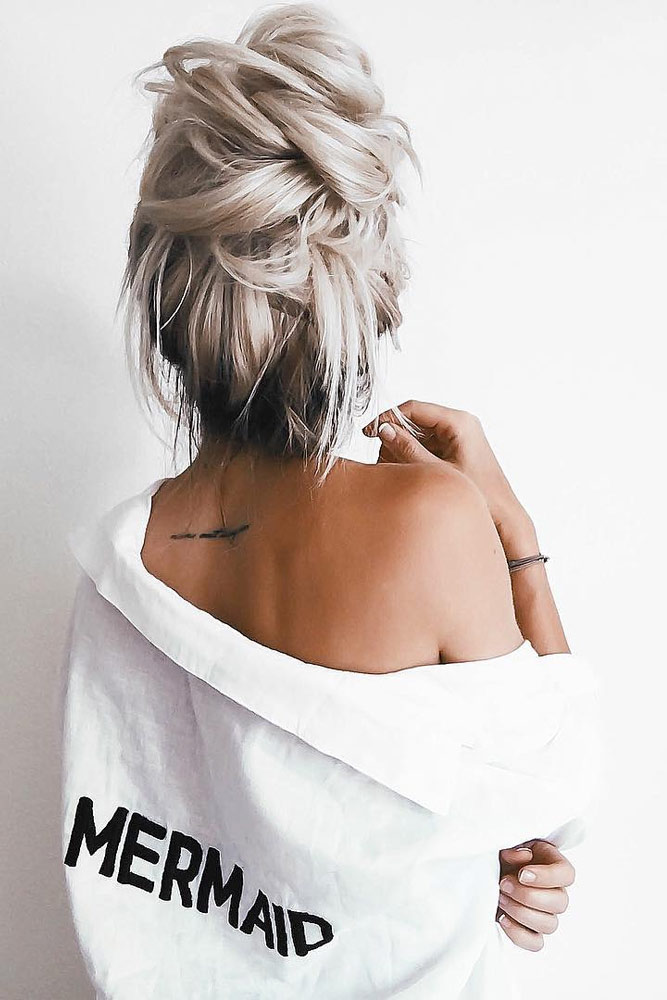 A messy bun is sexy, romantic and one of the best options among hairstyles for long hair. All you need to do is pin your bangs back in a small pouf and keep pinning the rest of your hair one section at a time until you get the desired shape.
Sock Bun Curls
Source: sarahangius via Instagram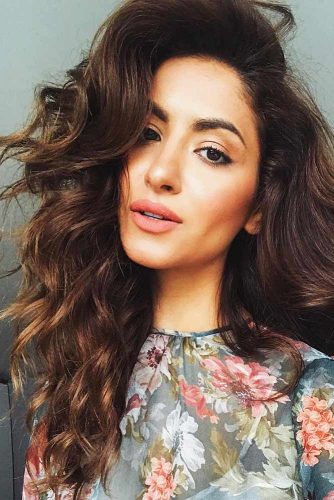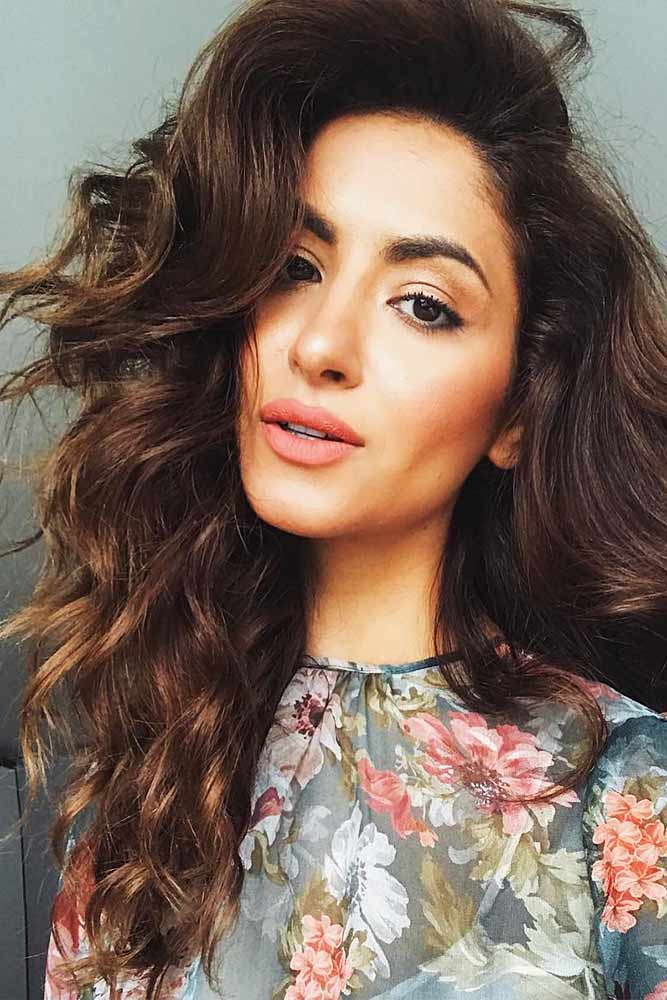 This hairstyle won't damage your hair because it does not require any heat. Before going to sleep, make your hair lightly damp and roll it into a sock bun. After sleeping on it, comb your hair out with your fingers. And if you use some spray gel when your hair is damp, the curls can last longer.
Cinnamon Bun
Source: Linarastylist via Instagram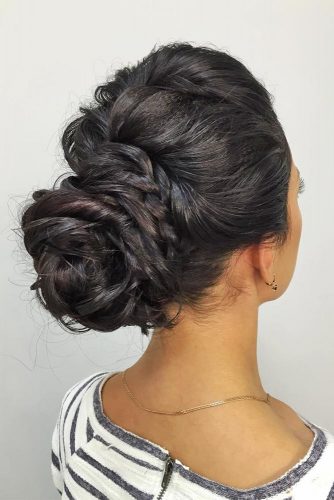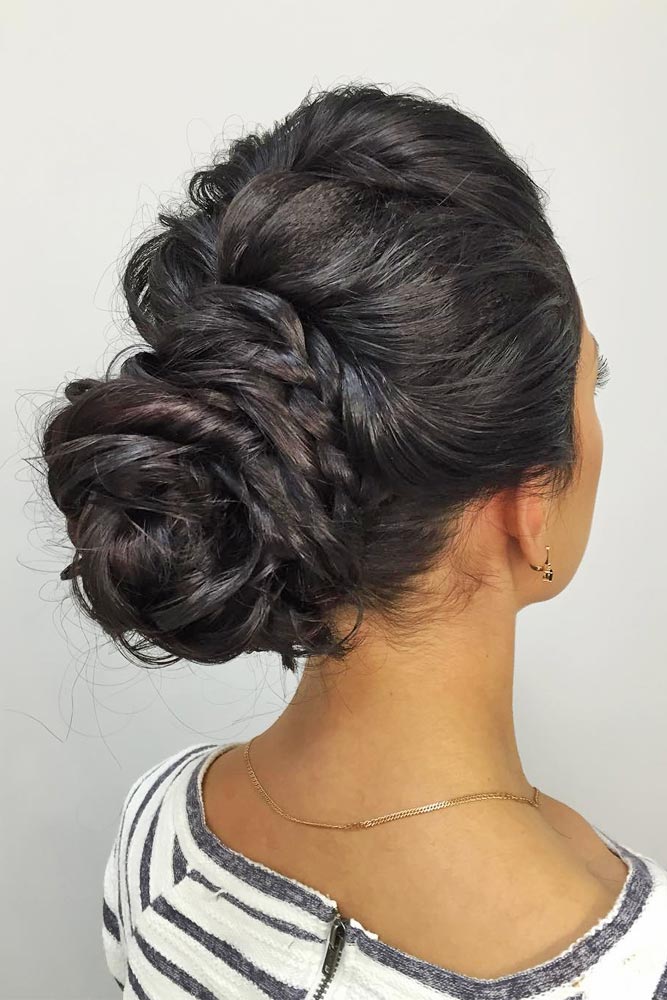 Ideal for formal occasions, this awesome hairstyle will leave everyone in awe! You will need an elastic band and few bobby pins. First you need to tie a ponytail of your hair near the crown using elastic band. Divide the ponytail in two equal parts. Now take the left part and twist it. Roll it over the band and secure it with the bobby pin. Repeat the same with the right side and keep doing it until you are happy with the result.
Voluminous Curls
Source: Okaspen via Instagram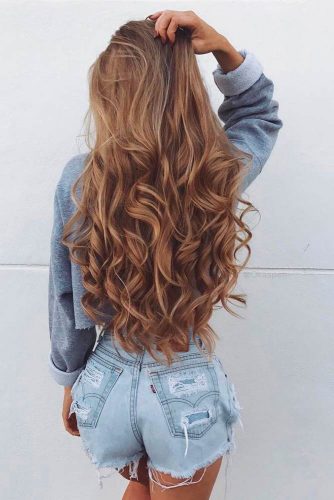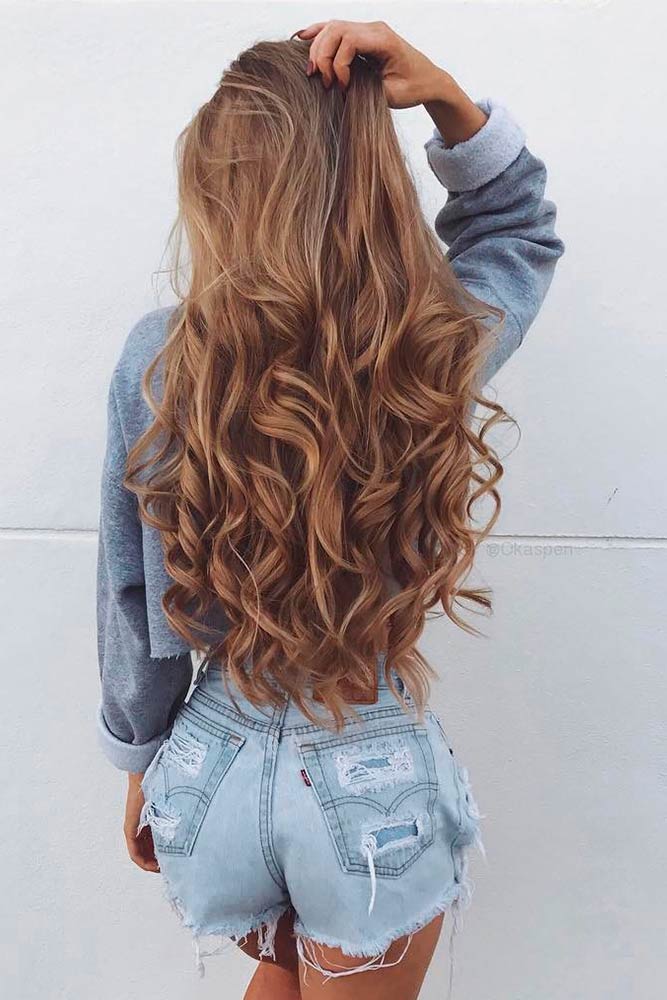 Voluminous curls always look sexy and extremely elegant. To achieve this effect, you'll need volumizing hairspray, a large round brush, bobby pins, thickening spray, styling serum, a blow drier, and a curling iron.
Finger Wave
Source: kalganovanasy via Instagram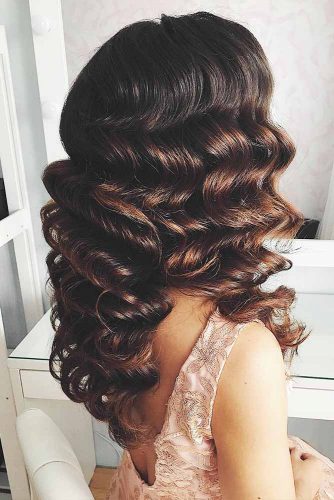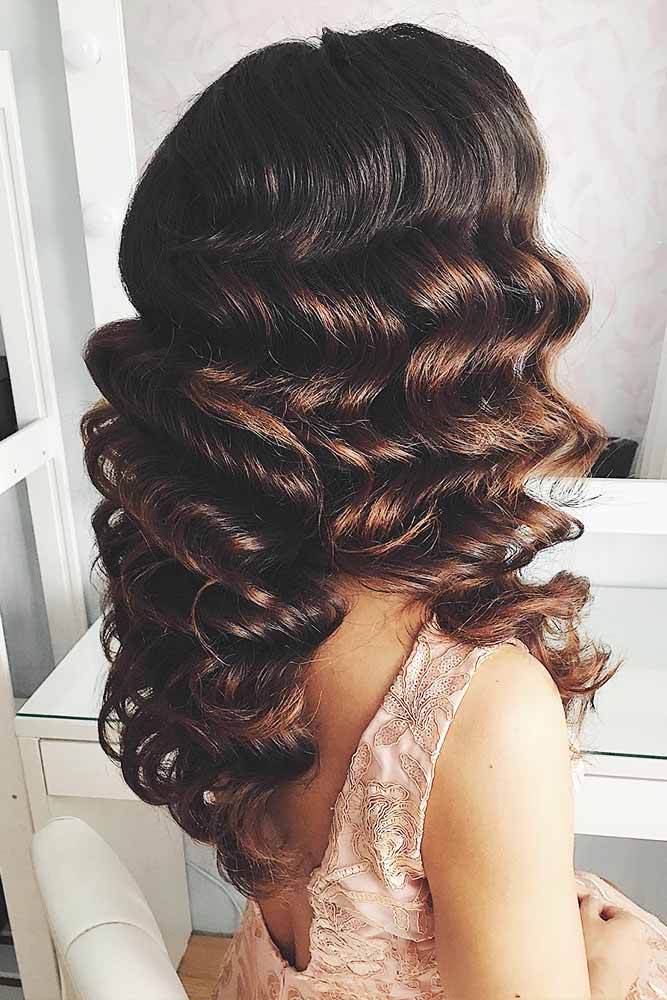 This hairstyle is very glamorous, and it will definitely remind you of the 1920-s and 1930-s. However, this look requires you to use a curling iron, so don't forget to restore your hair afterwards.
Beach Waves – No Heat
Source: riawna via Instagram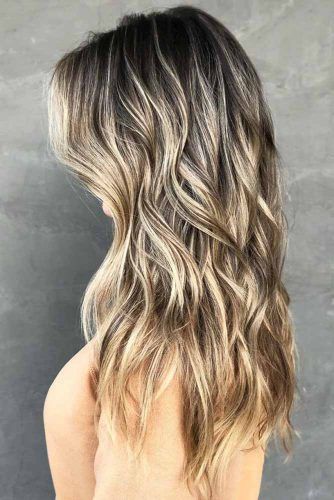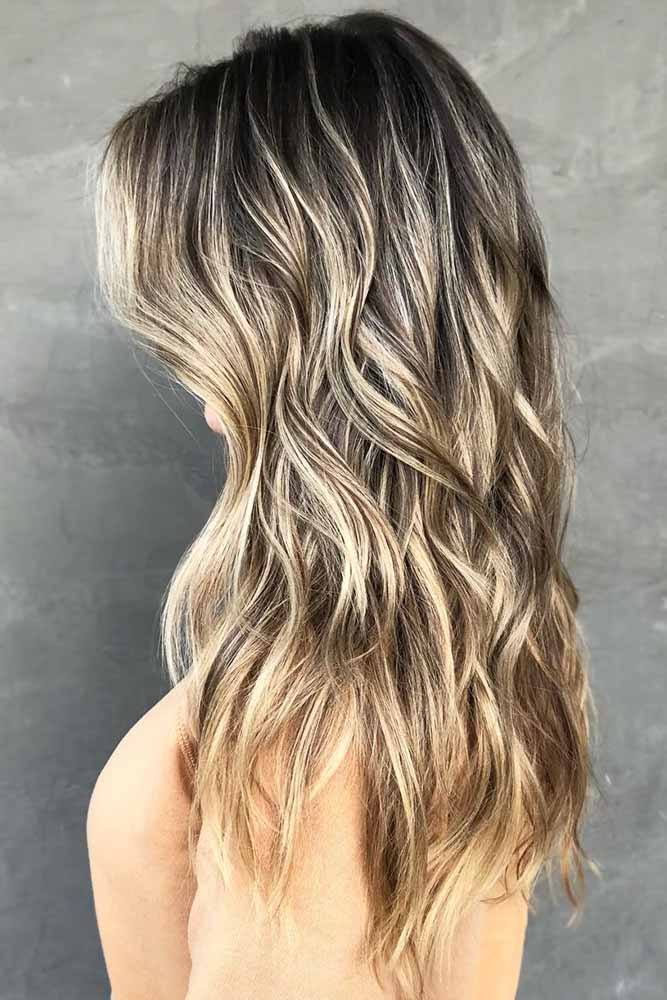 This hairstyle is super easy. Just twirl your slightly damp hair before going to bed and fix it with a clip. Use some curling cream for a long-lasting effect.
Simple Braid
Source: tiaravanessaa via Instagram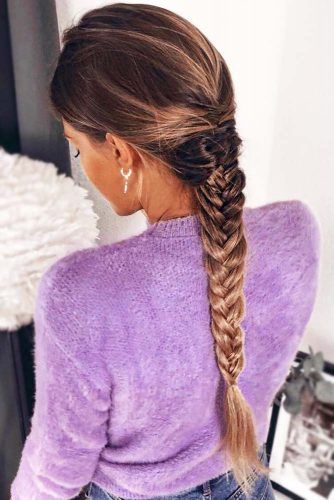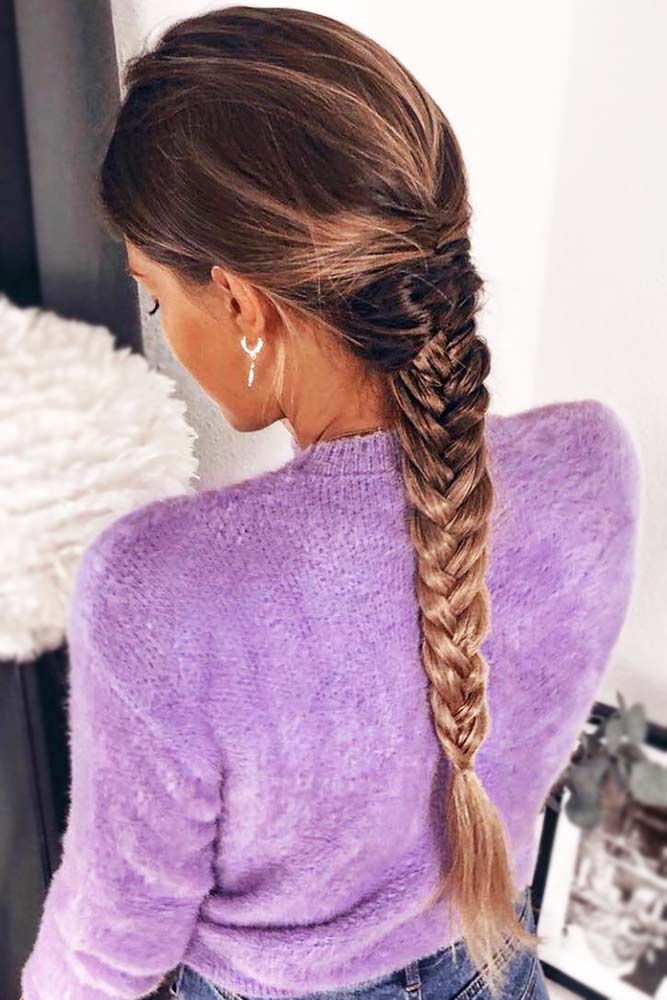 Simple braids are fun, quick and perfect for summer. If you have gorgeous and unbelievably long hair, you should definitely experiment with your braids.
Perky Side Braid
Source: hairby_chrissy via Instagram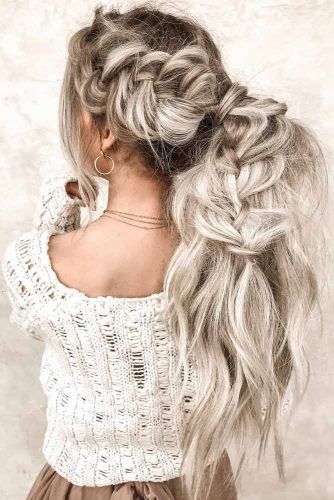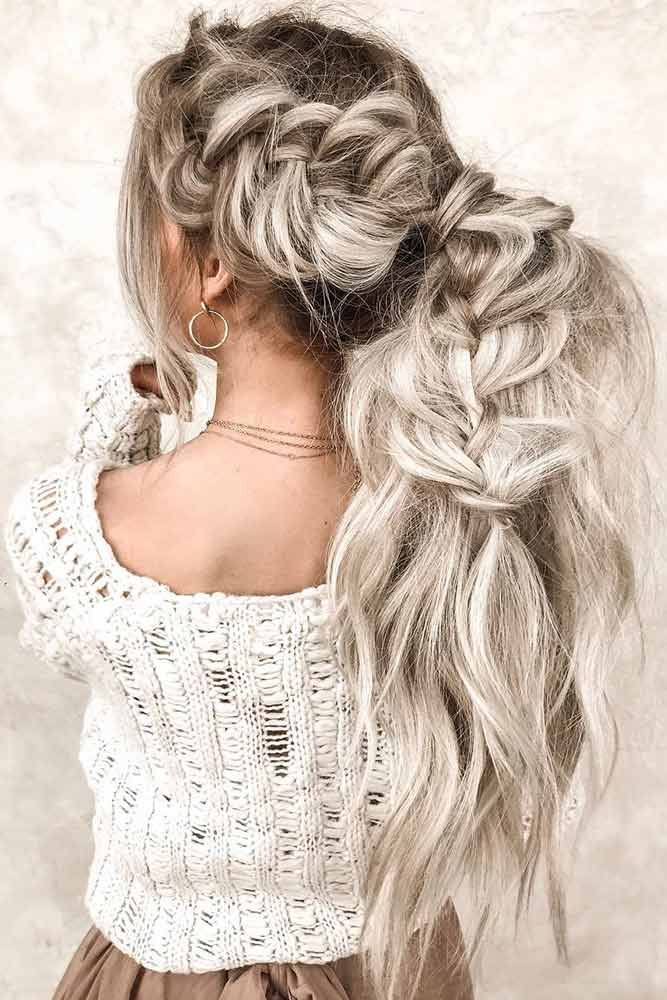 If you have heavy hair you may hesitate to try pony but perky side pony holds it easily and perfectly. First, you need to sweep your hair back into a side ponytail and secure it with a rubber band. Then tease the top part of its base to get the pony to pouf. A little hair spray can be applied to hold it.
Poof
Source: hair_by_zolotaya via Instagram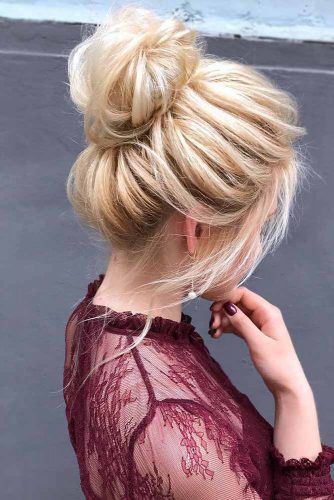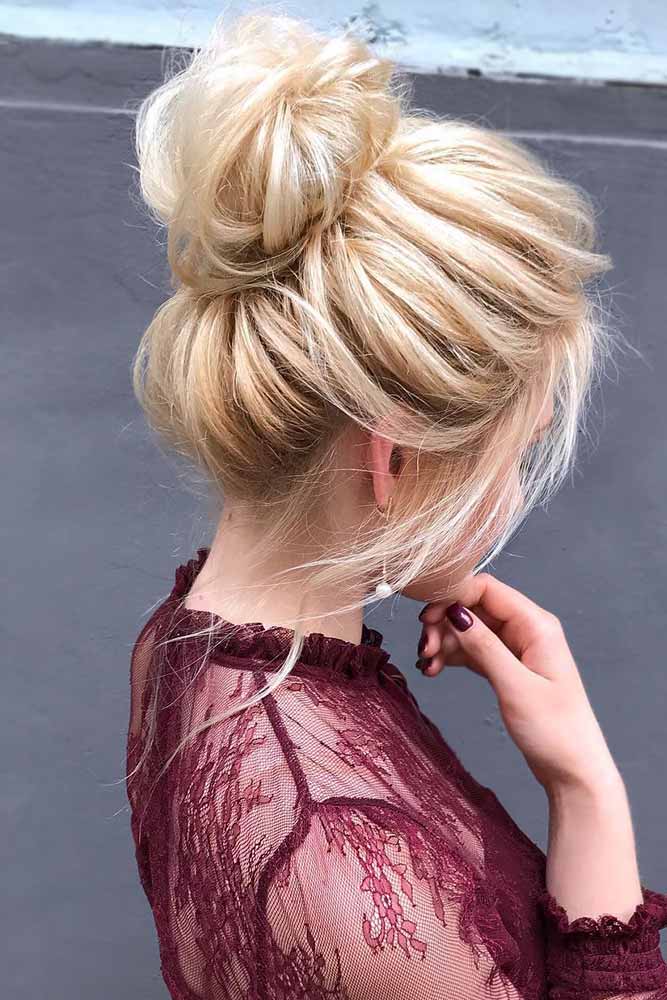 It has many names pouf, poof, bump or quiff. This is the best candidate among the hairstyles for extremely long hair. All you need to do is separate a section on your crown or the part of which you want to make a poof. Then you need to secure it with a clear rubber band at about 1/3 of the length through. Now you need to take your hair from where the rubber band is and place it down securing it with a bobby pin.
Sleek Knot
Source: lenabogucharskaya via Instagram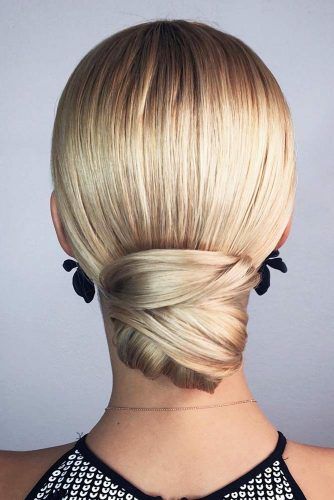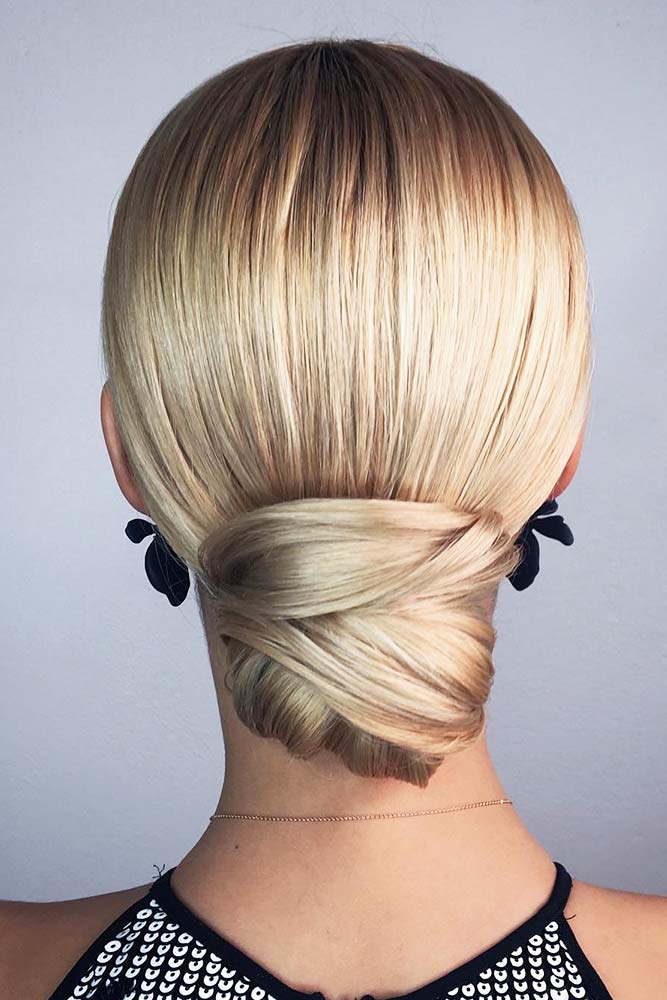 If you have long hair, you know how quickly it can get dirty. Besides, it takes hours to dry it after washing. Sleek Knot is a quick style for such days when you do not have much time. You just need to part your hair at the center, secure it in a low ponytail and just keep coiling it until it is wrapped around the base. It can be secured either with a bobby pin or a rubber band.
Half-Do
Source: harlen_hair_melbourne via Instagram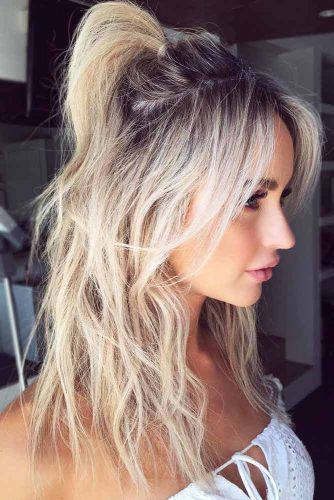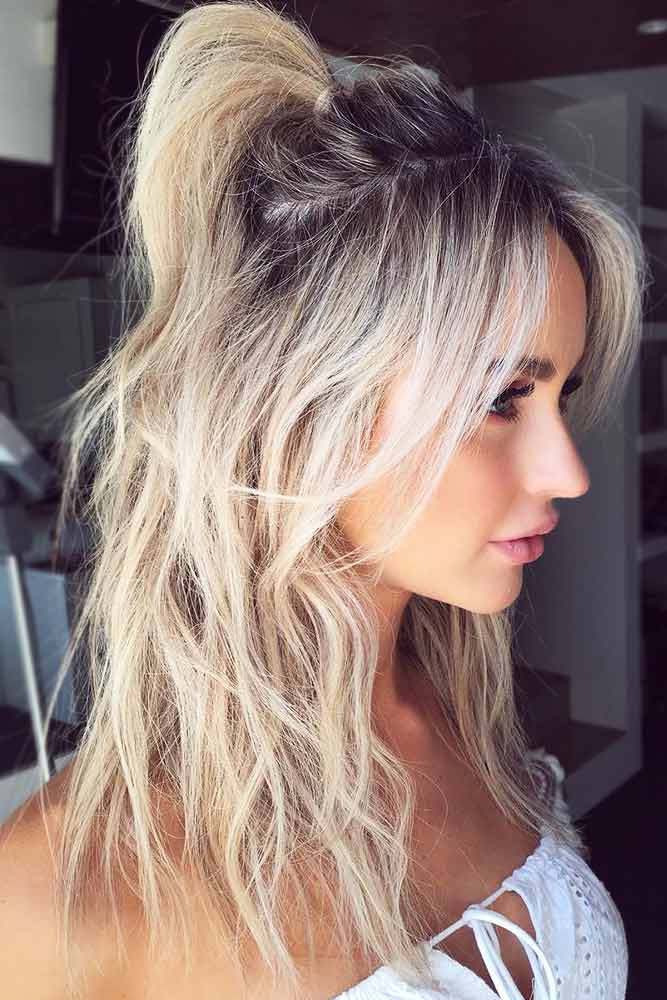 Half-do is a lazy hair style. You need to gather your hair into a half ponytail using fingers or a comb and secure it with elastic rubber. Just tug the top of the ponytail to give it volume and you are done!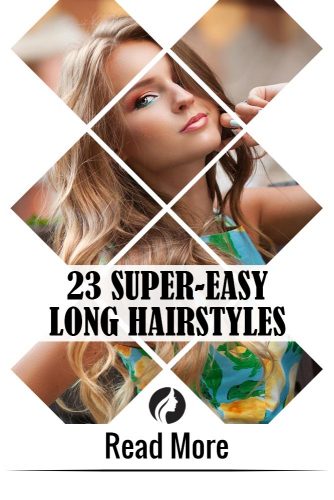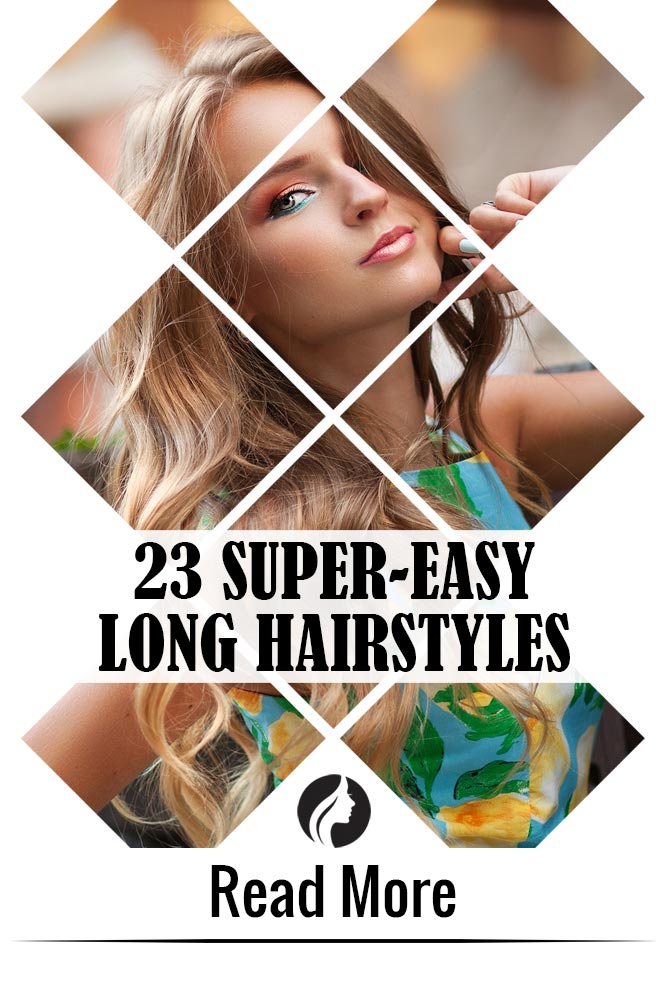 You've probably heard that to have a shiny and healthy hair, you should be careful with shampooing. It's because shampoo contains harmful substances. But of course, shampooing is a must. So how often? Well, it depends on the structure of your hair. For example, you can ask your hairdresser. An expert can figure out if your scalp produces oil actively or not. And dermatologists point out that curlier hair requires less shampooing. But if your hair is straight, the oil can wick down quite fast. And superstraight hair needs to be washed every two days or so. Quite interesting, right? So, adjust to your hair type when shampooing, and your hair will be healthier and, consequently, grow faster.
Braided Flowers Half-Up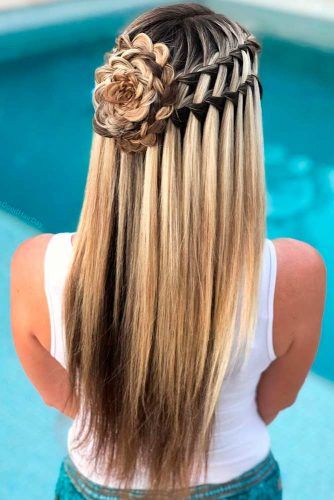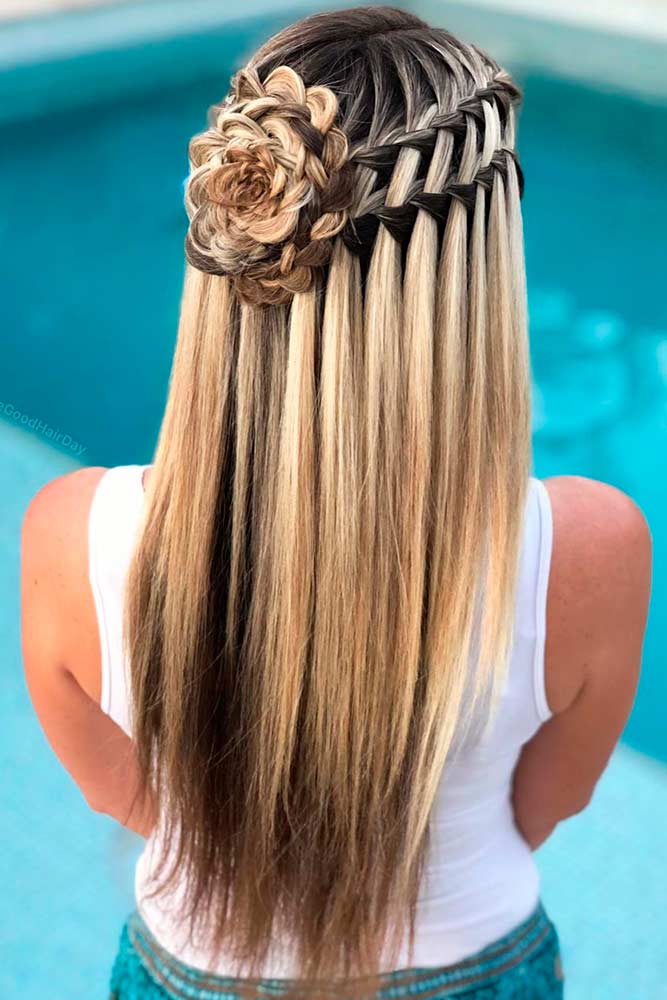 Source: thegoodhairday via Instagram
When headed for a formal event or even an informal party, you should look stylish and elegant at the same time. That is why we suggest you introduce this floral half-up into your arsenal of trendy and fabulous hairdos!
Twisted Half-Up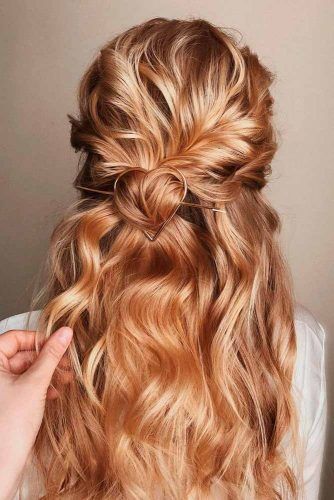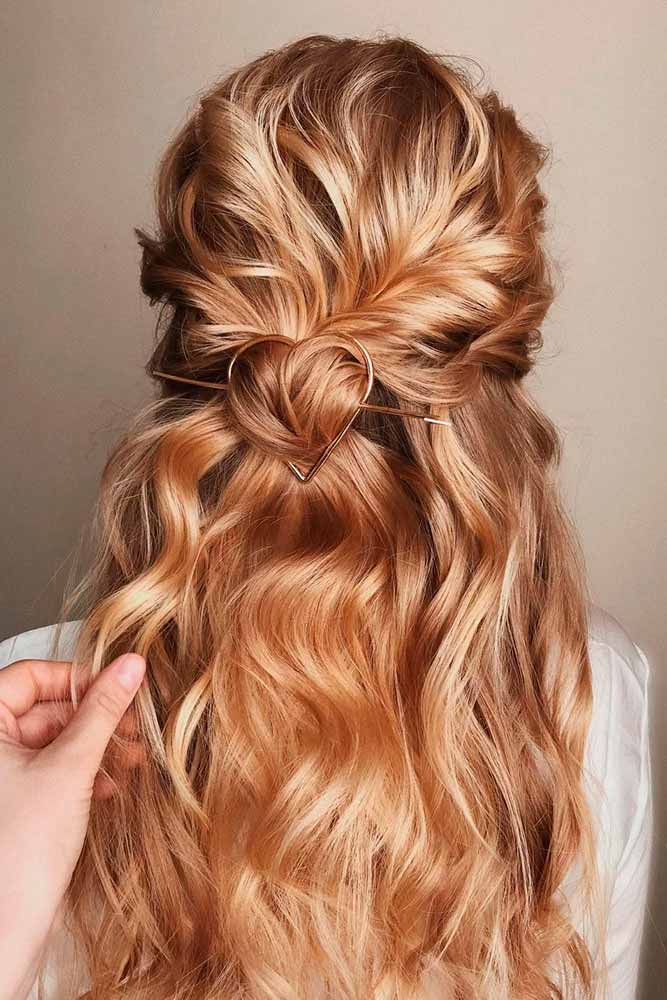 Source: belaya_lyudmila via Instagram
Twisted half-up look very complex and exquisite. However, it is super easy to make. All you need to do is to add some messy curls to your locks, and then twist them in the back of your head, forming a half up. Secure the 'do with a nice pin, and you are ready!
Space Knots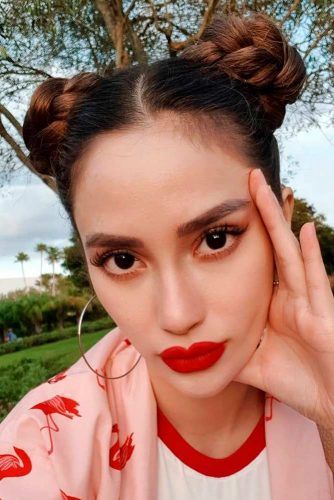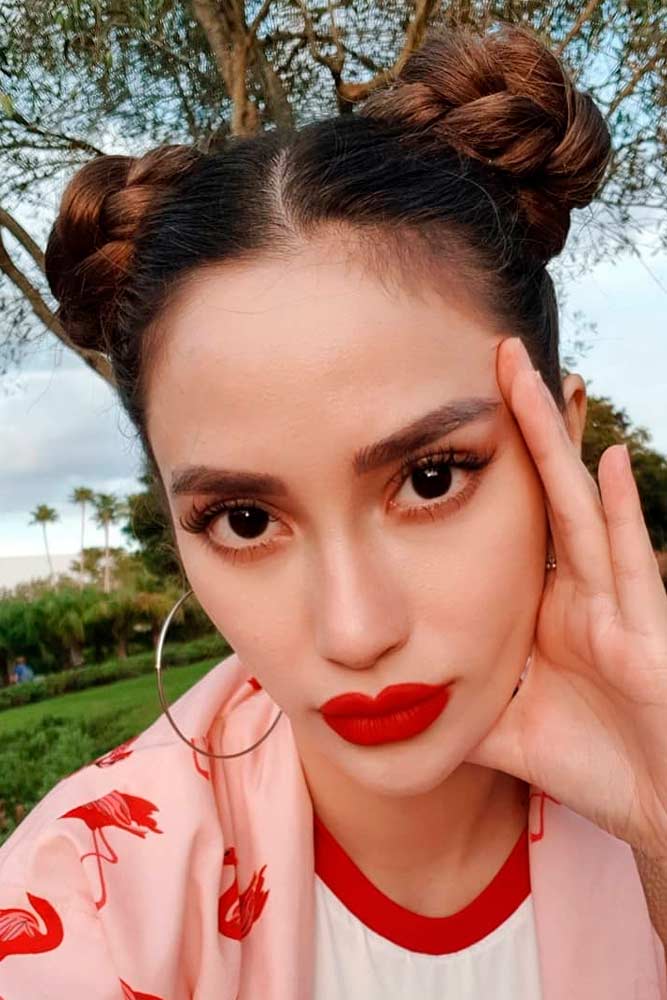 Source: ramonathornes via Instagram
There are times when it is easy to assume that braids are too simple to pull off, especially if there is a special event you need to attend. In times like this we would advise you transform the braids into the ultra-modern space buns. The hairdo is simple beyond compare, but it is fantastic looking at the same time.
Low Bun Updo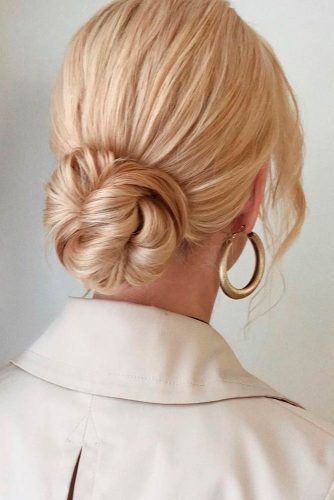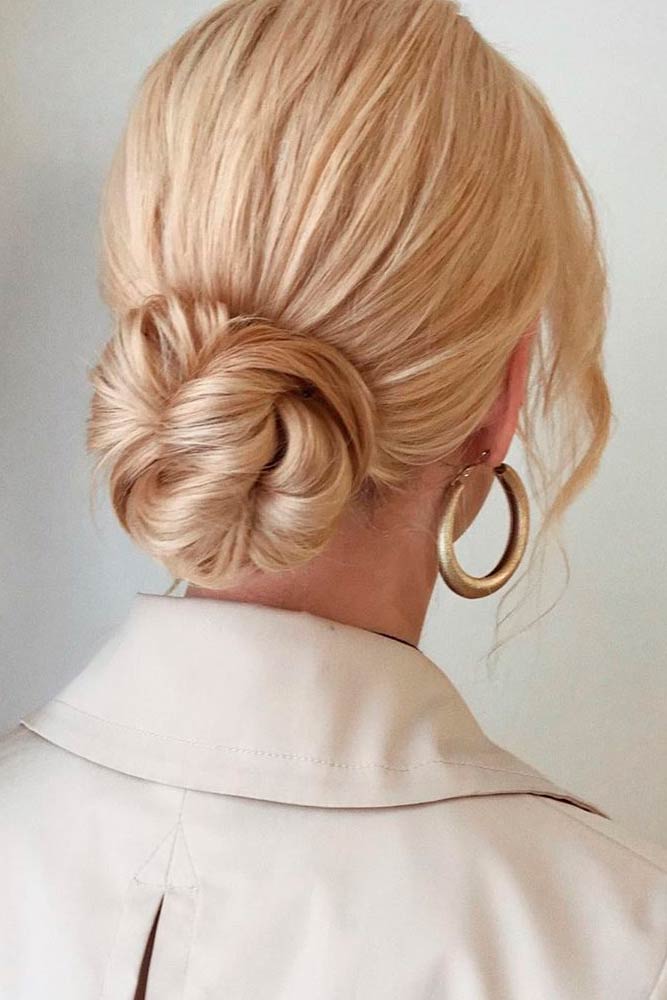 Source: belaya_lyudmila via Instagram
Heading for an interview but have no clue how to wear your long hair? We have an idea in mind! It will take you a couple of minutes to achieve the low bun updo while it will look a million-dollar-worth. Leave some few strands loose in the front to add the image some additional spice.
Low Ponytail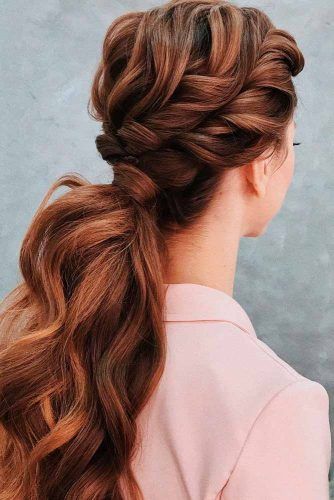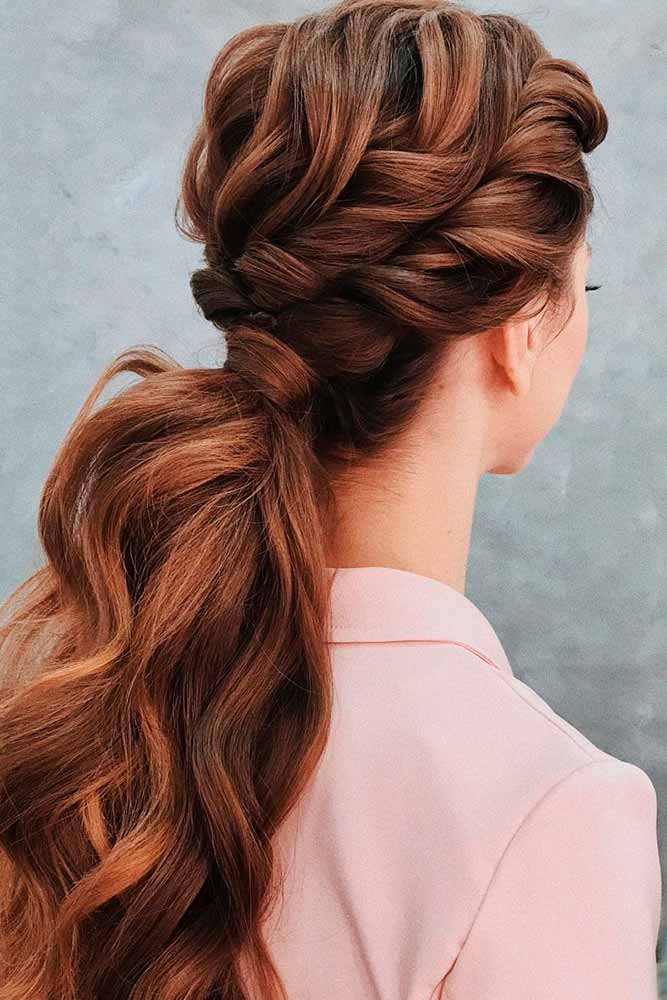 Source: belaya_lyudmila via Instagram
There are countless ways to play the pony around. If you are in low pony kind of mood, then you can decorate it with a voluminous side twist or even two of them. Introducing light waves into the look may also be a good idea.
Voluminous Side Fishtail Braid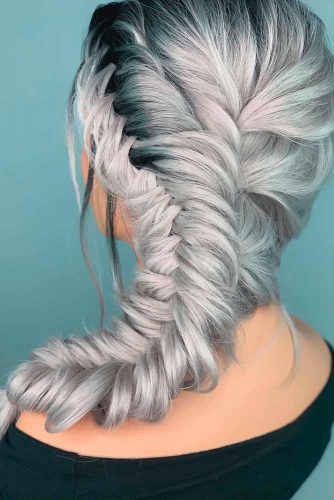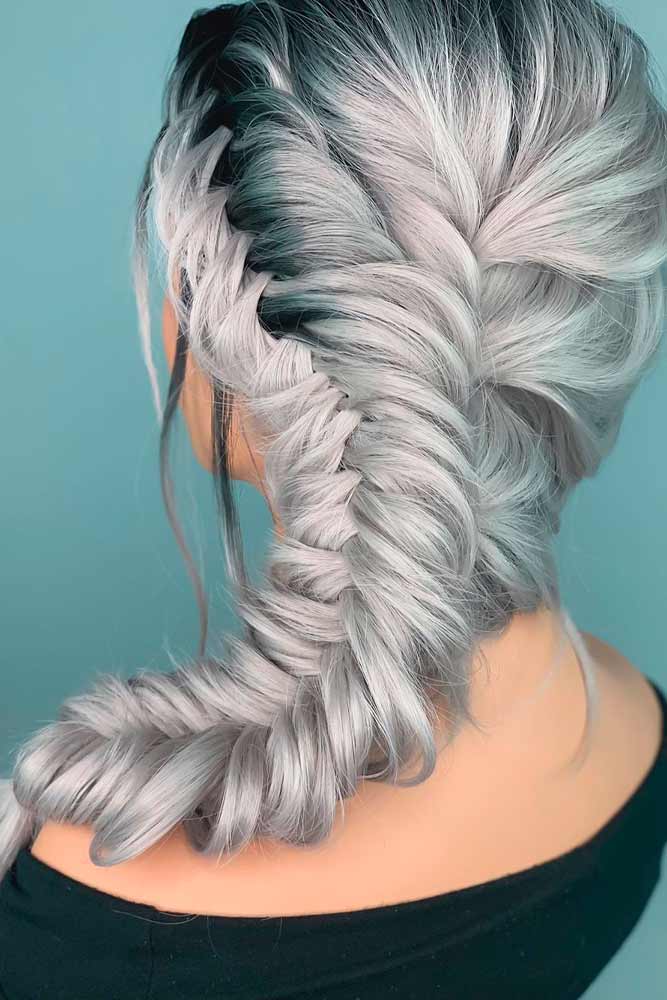 Source: knoxvillebridalhair via Instagram
There is barely anyone who does not know how a fishtail braid looks and how to make it. However, did you know that instead of a regular centered one you can go as far as to pull off a side one? Make it voluminous to emphasize the hair length as well as your trendy hair color.
Also, to be in trend, check out our long layered haircuts collection.
FAQ: Long Hairstyles
How to blowout with rollers?
Apply hair moisturizer or leave-in conditioner on damp hair.
Section your hair: do the mohawk section and side sections over your ear.
Grab one sections. Take a round brush, roll the hair back while drying it and then roll it forward. Wait a few seconds, and let the hair out while twisting the brush. Take a roller and neatly roll it into your section clip it.
The mohawk section is rolled all back and side sections rolled away from the face. Split the hair in the middle at the back and roll it back as well.
Wait for a few minutes and let it out.
Apply some hair oil to smooth the flyaways down.
How to do a headband braid?
Take a small section right at the back, split it in two and do two regular braids. Fluff them out a bit.
Take one braid and place it over your head, behind the opposite ear, thread it through the other braid.
Take the other braid and place it on top, behind the other ear. Secure in the bottom.
Was this article helpful?