It seems that these days women care immensely about the way their hair looks. However, if you have a closer look at the hair routines that women in the 60s sported, it comes clear that a couple of decades ago, stylish ladies invested a lot of effort into complex updos for long hair. When you think about beehive hair, it is obvious that the simpler, the better didn't work during those times. Even though we are not in the 60s anymore, the mentioned about style carries on its existence, and it is time we pay a proper amount of attention to it!
What Is Beehive Hairstyle? How Was The Beehive Hairstyle Created?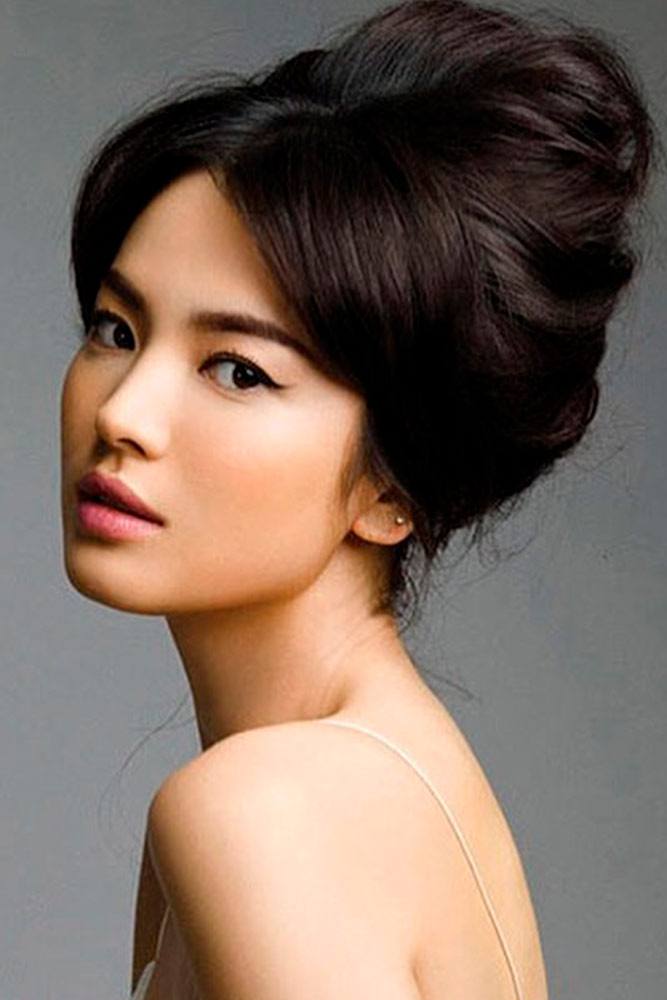 Credit photo: instagram.com/theglamapp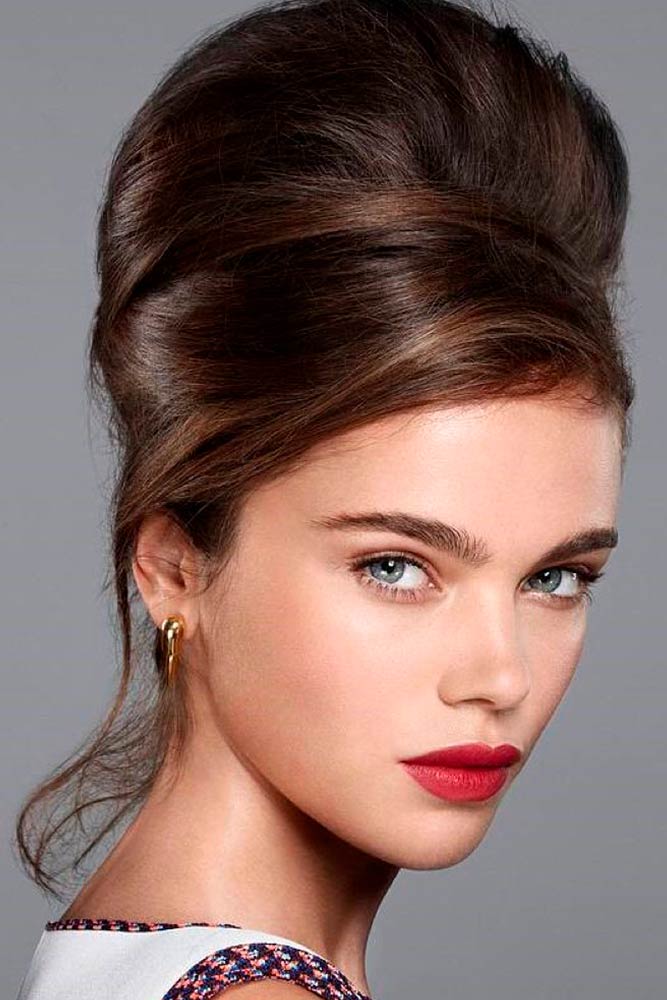 Credit photo: instagram.com/harryjoshhair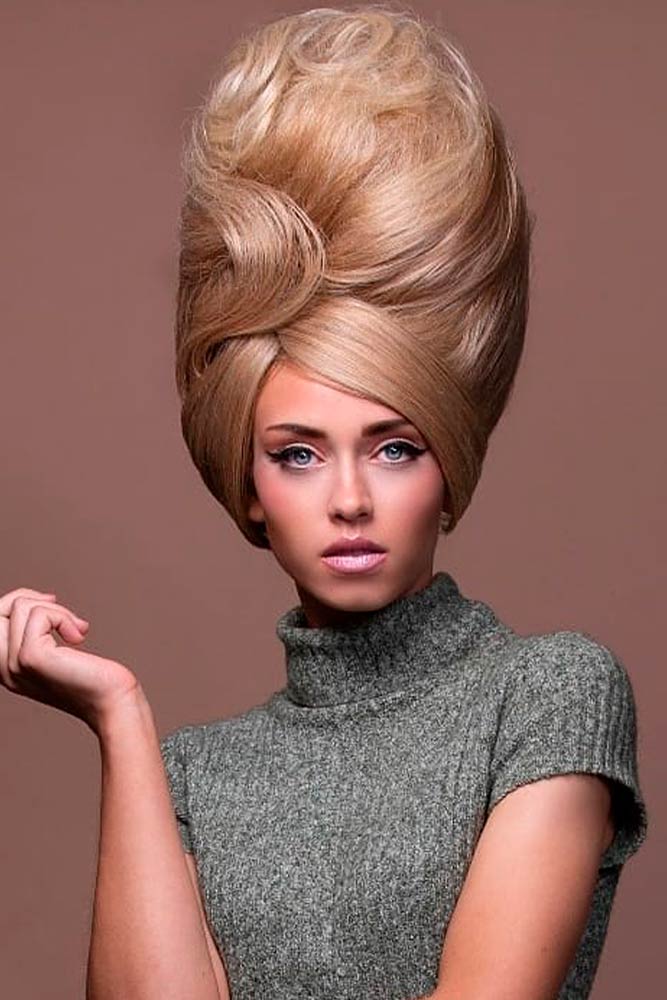 Credit photo: instagram.com/_teresa_romero
First things first, we need to learn about what a beehive hairstyle actually. When you look at the shape that your hair acquires in the process, it is easy to agree that it resembles an actual beehive or the nose of the Boeing-52. In order to succeed with beehive hair style, you need to pile your long hair into a cone-like shape right on the top of your head and point it a little backward.
It is as clear as a day that the hairstyle is anything by modern. Truth be told, it was invented in 1960 by Margaret Vinci Heldt, who was a hairstylist in Chicago. The reason why she created such an incredible hairdo was that she was asked to come up with something new in hair fashion that would turn the tables completely. The woman thought about something tall that could hold its shape no matter what, and that was how she came up with the beehive style.
When Was Beehive Hair Popular?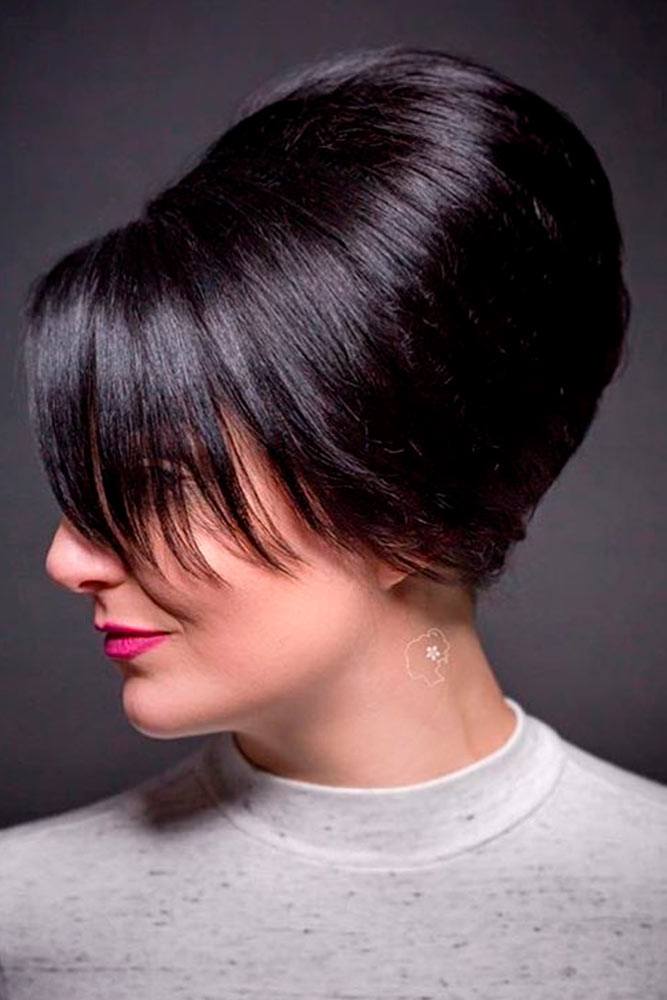 Credit photo: instagram.com/diaryofamindfulmom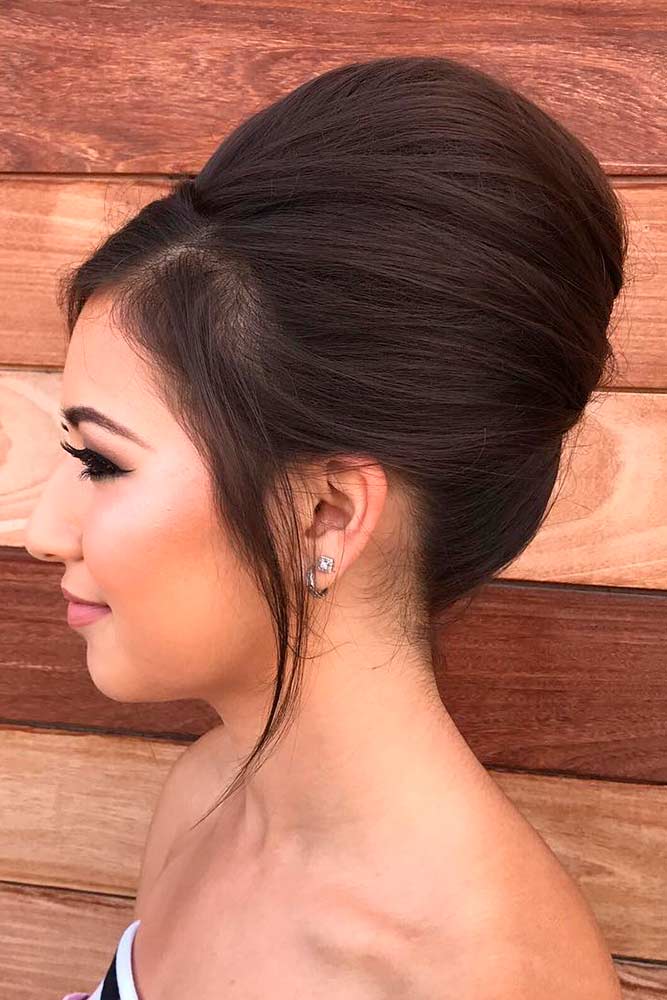 Credit photo: instagram.com/gypsyglowstudio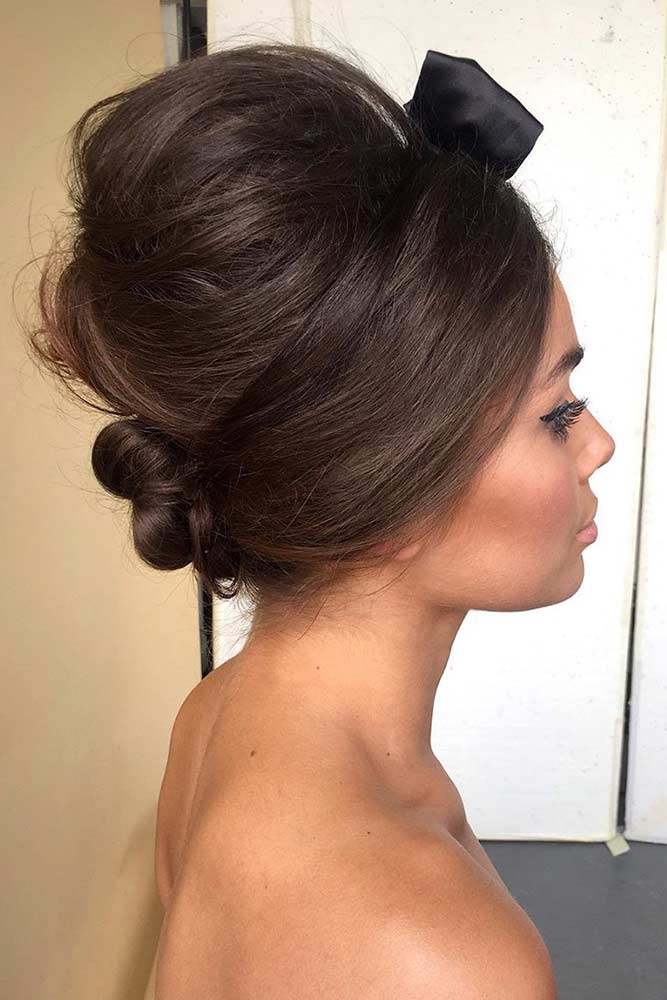 Credit photo: instagram.com/michaelgrayhair
Beehive hairstyles gained their immense popularity in the 60s there is no double about it. However, if you say that beehive hair is not trending these days too, that would be a misleading assumption. Some alterations have indeed been made, but for the most part, the hairstyle remains loyal to the original form.
Funny fact is that some people were not so fond of the style, and they tried to spread the rumor that the style makes women die. The reason they used to support the rumor was that deadly spiders and other bugs could nest in a hairdo like that. Of course, that was just a nasty rumor, and the gorgeous 'do survived that.
How Do You Make A Beehive In Your Hair?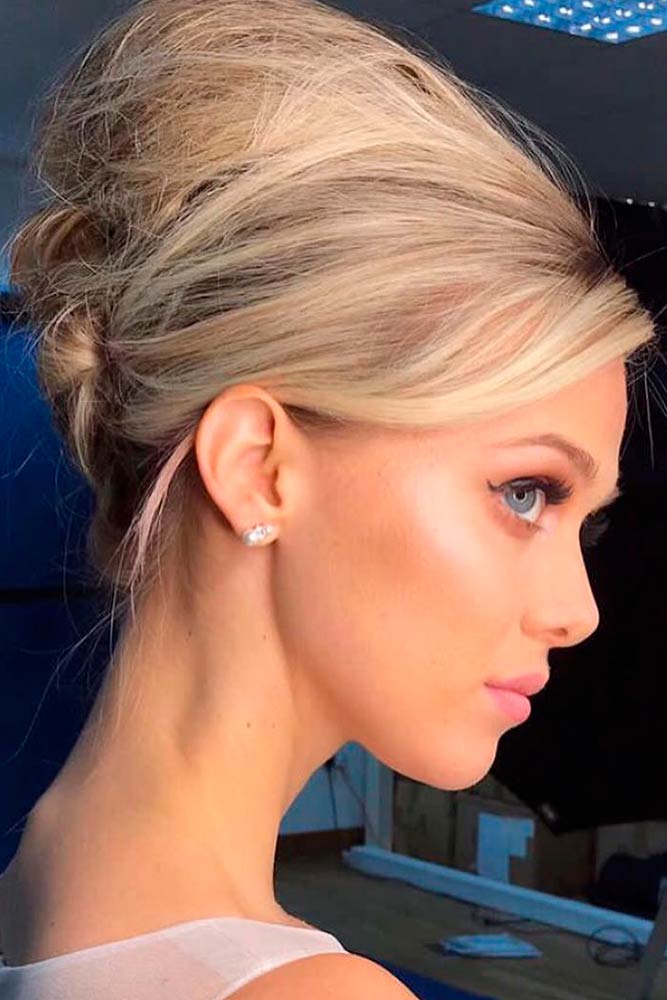 Credit photo: instagram.com/jameswilsonhair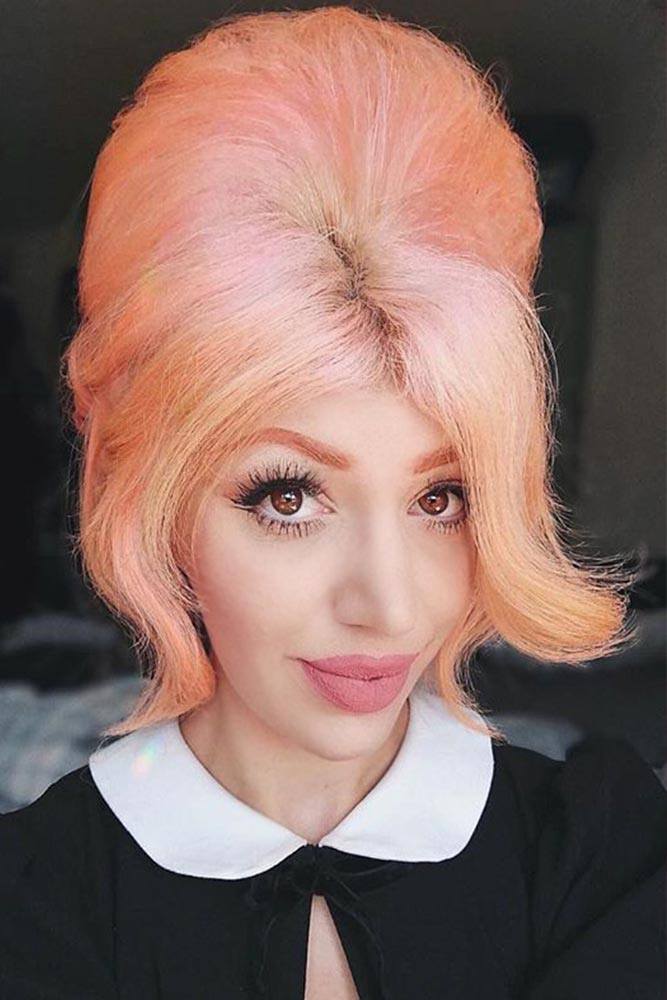 Credit photo: instagram.com/freyavintage
Of course, the minute you hear about a trendy hairstyle, you wonder if there is a way to replicate it. In case you wonder how to do a beehive, we are going to present it in a few simple steps. However, before we proceed to the procedure itself, there are some things that you need to know about beehive hair.
Firstly, you should be ready to embrace the backcombing technique instead of regular combing. It is best if your hair is at least the shoulder-length so that when you backcomb it, there is enough volume to build a beehive. Also, if you have curly hair, it is advised to straighten it before you proceed with the creation of the 'do. Lastly, your hair should be completely dry when you are trying the style out.
Take a small strand of your hair and start teasing it, using small strokes, until you acquire the height you aim at.
Repeat the process using strand by strand. However, you need to leave some hair untouched too so that you can finish the 'do.
When you build the beehive, it is best to smooth it a little using a small comb.
Apply hairspray to keep the 'do in place.
Use the remaining hair to form a chignon, pony, bun, or any other hairstyle.
Apply some hairspray so that the whole hairdo holds in place.
One more thing, you need to be aware of the fact that the particular type of a hairdo, the teasing, in particular, is quite damaging to your hair so that we wouldn't advise sporting in on a regular basis.
From Vintage To Modern: Beehive Hairstyle Ideas For Different
So far, you have learned about the history and essential tips on your way to succeeding with a perfect beehive hairstyle. However, we think that something is missing here too. What we have in mind are the pictures of hairstyles that any lady can introduce into her fashionable style. It is time you give that beehive hair a try!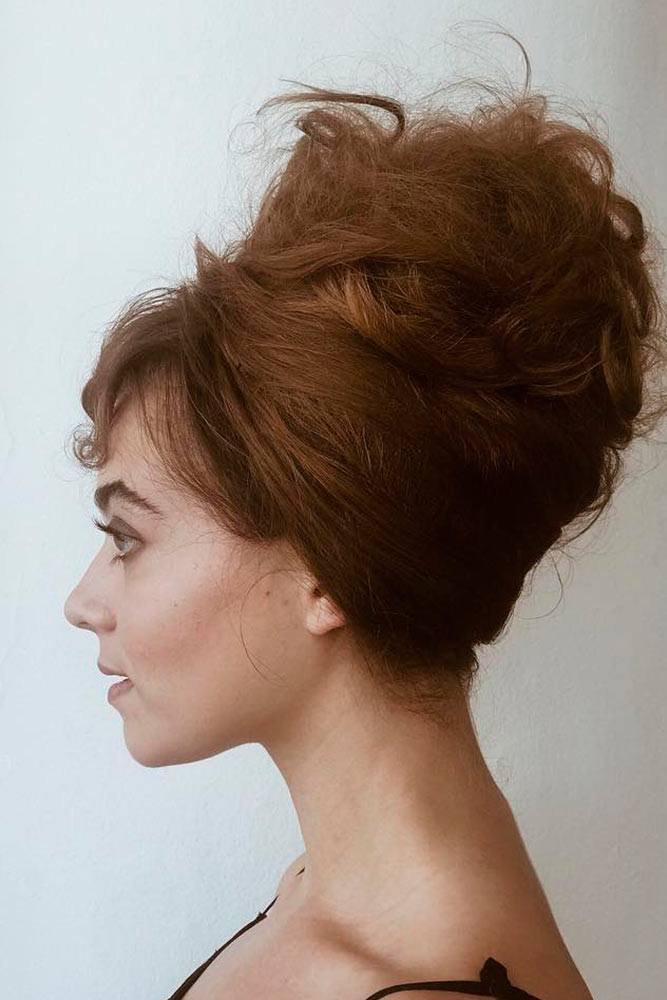 Credit photo: instagram.com/bowrybysabrina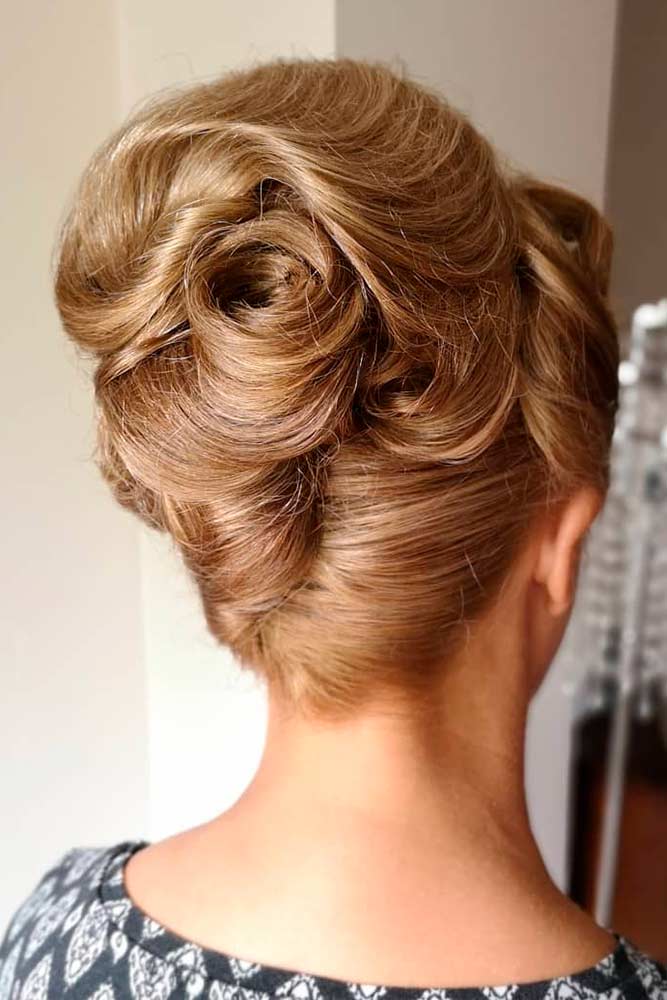 Credit photo: instagram.com/pin_up_curl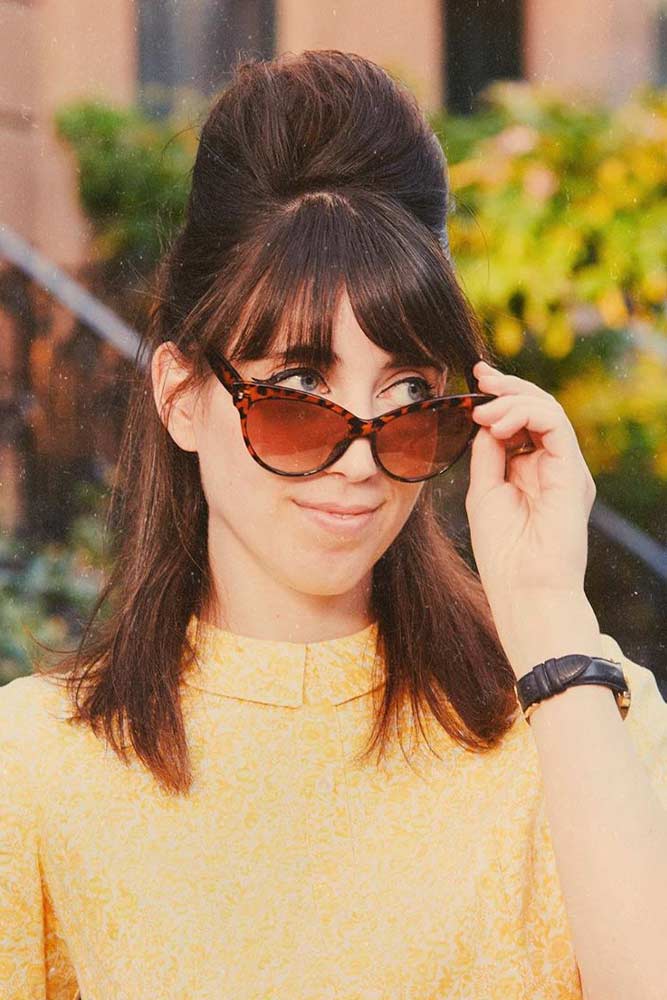 Credit photo: instagram.com/darlingindots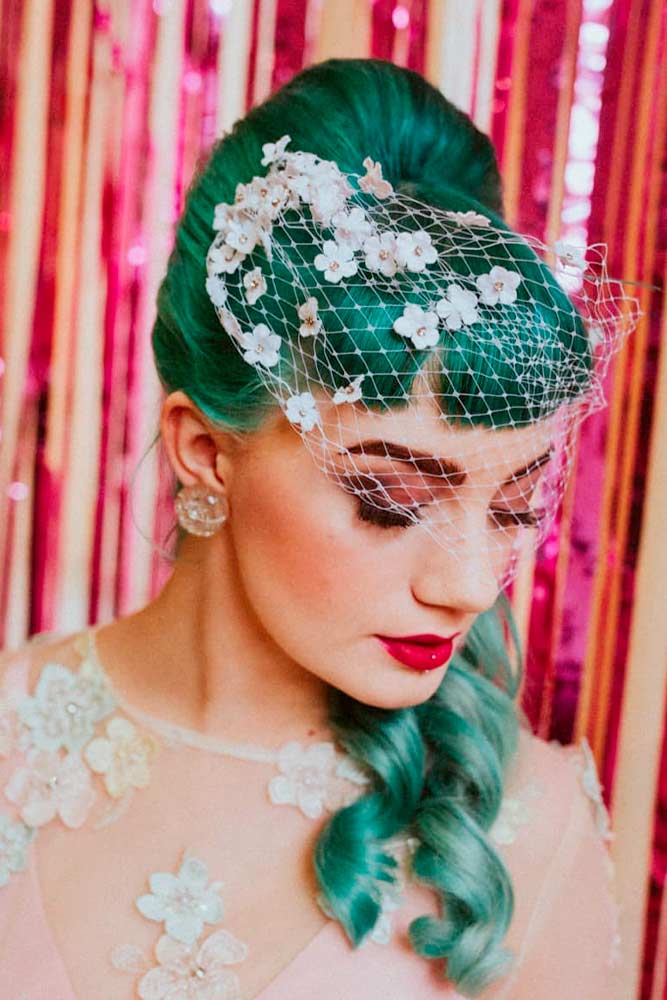 Credit photo: instagram.com/pin_up_curl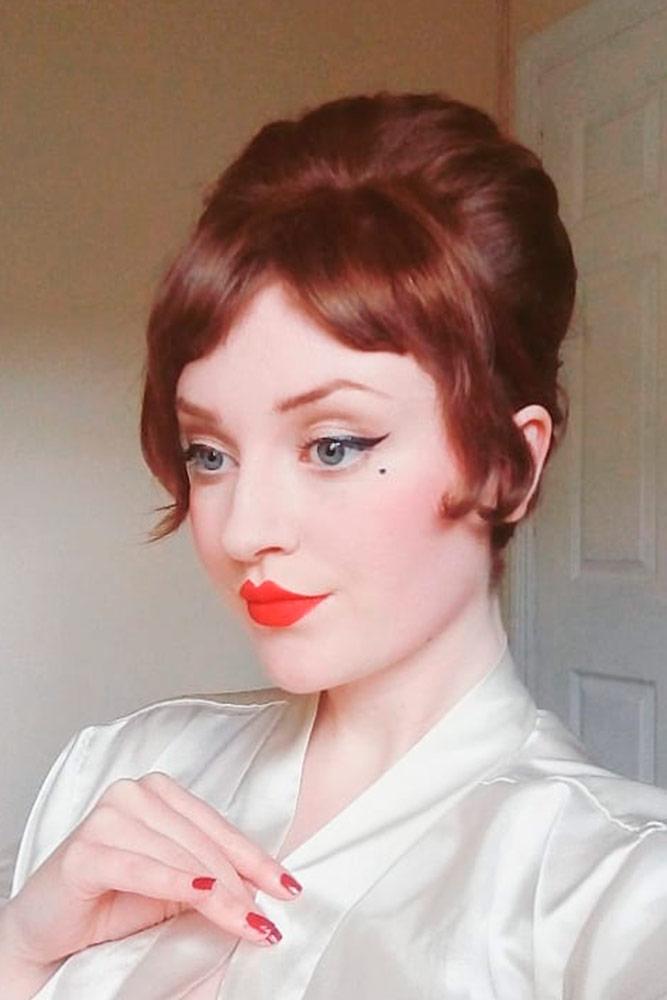 Credit photo: instagram.com/miss.emma.o/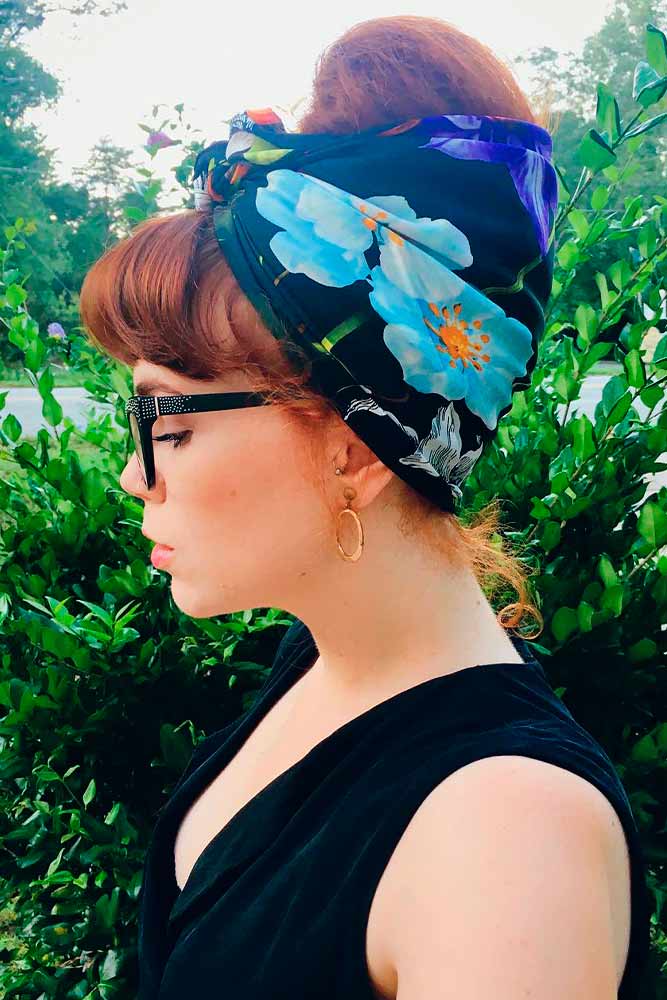 Credit photo: instagram.com/owlista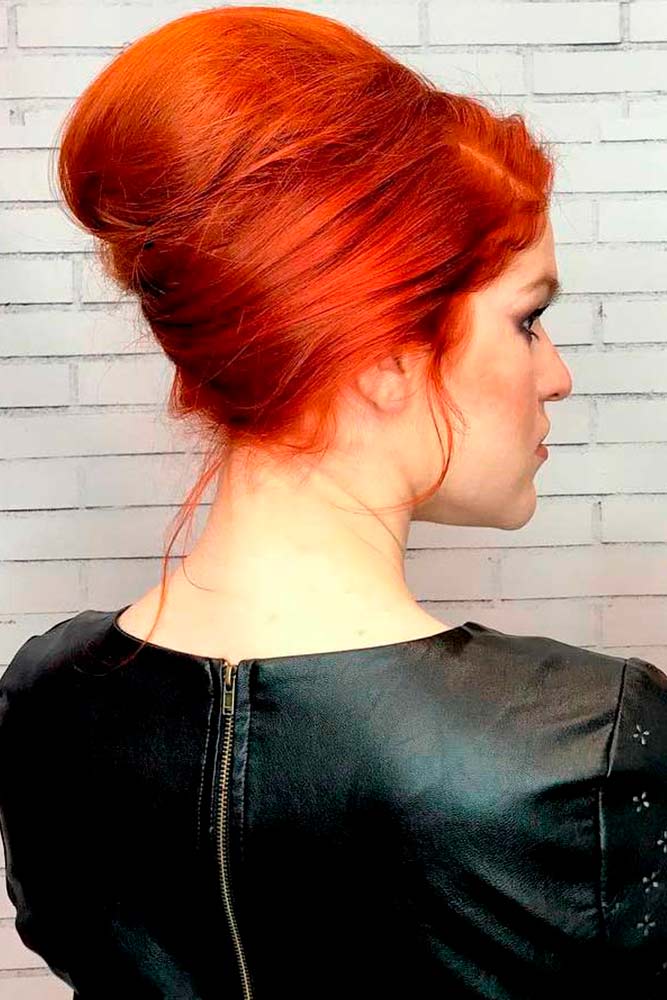 Credit photo: instagram.com/lorastahh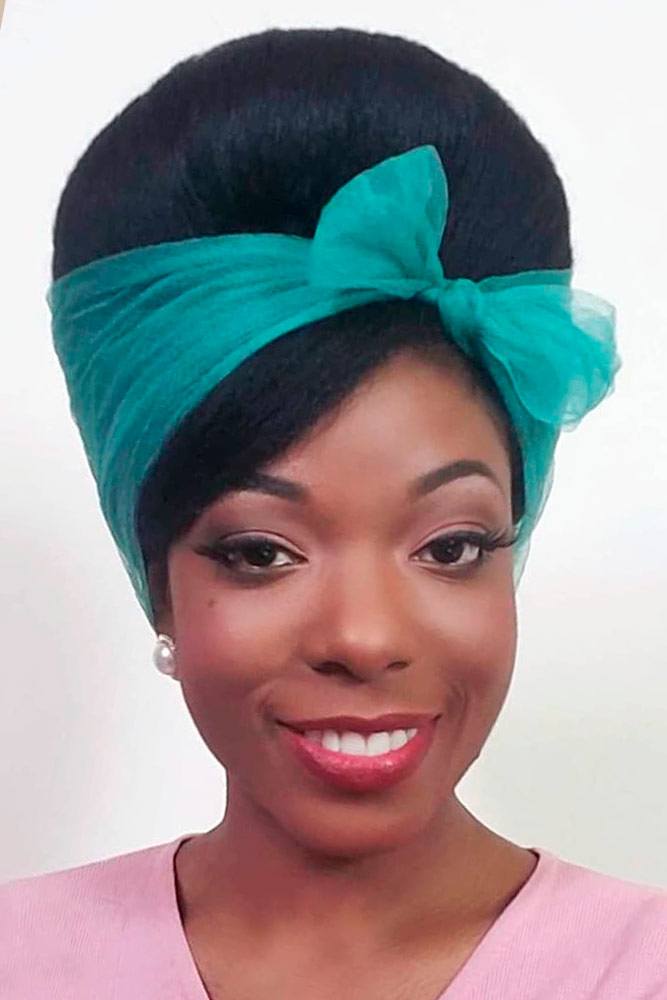 Credit photo: instagram.com/miss_tammisavoy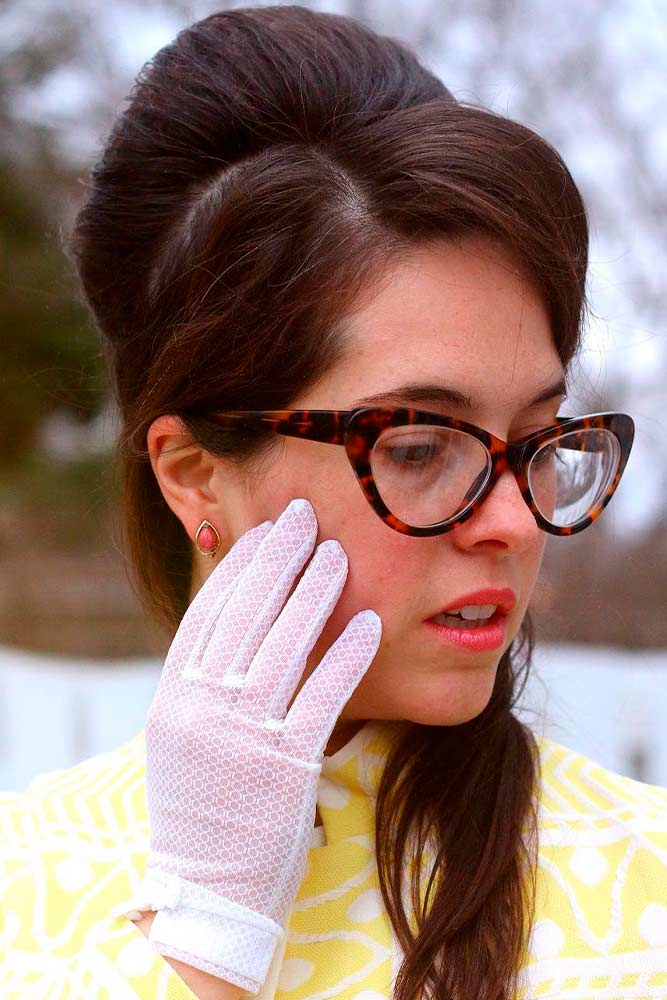 Credit photo: instagram.com/allisondredgecostumes
Some of you may not know what a beehive hair is. Some have already forgotten. It is time you grant a fresh start to this stylish vintage hairdo!
FAQ: Beehive Hair
How do you sleep with a beehive hair?
Women might wrap their hive in a scarf at night, then smooth the loose strands away in the morning, and be ready to go outside. Lifehack: keep your beloved one's hands away of your hair during romantic moments.
How long does hair have to be for a beehive?
We all know that backcombing may be unpleasant and harmful to hair, and doing so with wet or heated hair will only make the things worse. Take a small portion of hair, around 1.5 inches or 3.9 cm, and tease it with short strokes toward the scalp to make a beehive.
REFERENCES:
The beehive is a hairstyle in which long hair is piled up in a conical shape on the top of the head and slightly backwards pointing, giving some resemblance to the shape of a traditional beehive.Source
The iconic beehive is the mod offspring of the popular British pageboy and Jackie O's eternally elegant bouffant. Source
The 1960s was known for fun and glamorous hairstyles that were characterized by a lot of lift and volume.Source