A chignon hairstyle: you have definitely heard about it, but what is it exactly? In its essence, it is an updo that involves a bun that is situated at the neck nape though the placement of the bun varies. Typically, the parting is in the center or one of the sides or simply absent with the tresses brushed back.
Chignon updos often have a bit lifted crown that is done with teasing, but sleek looks are also quite popular.
Updos for long hair are often spiced up with tendrils that surround a woman's face and thus make the overall look much softer. And if a woman wears the chignon so that there are no tendrils loose, it is more practical.
Now let's explore how to sport it to appear awesome wherever you go.
What Is The Difference Between A Bun And A Chignon?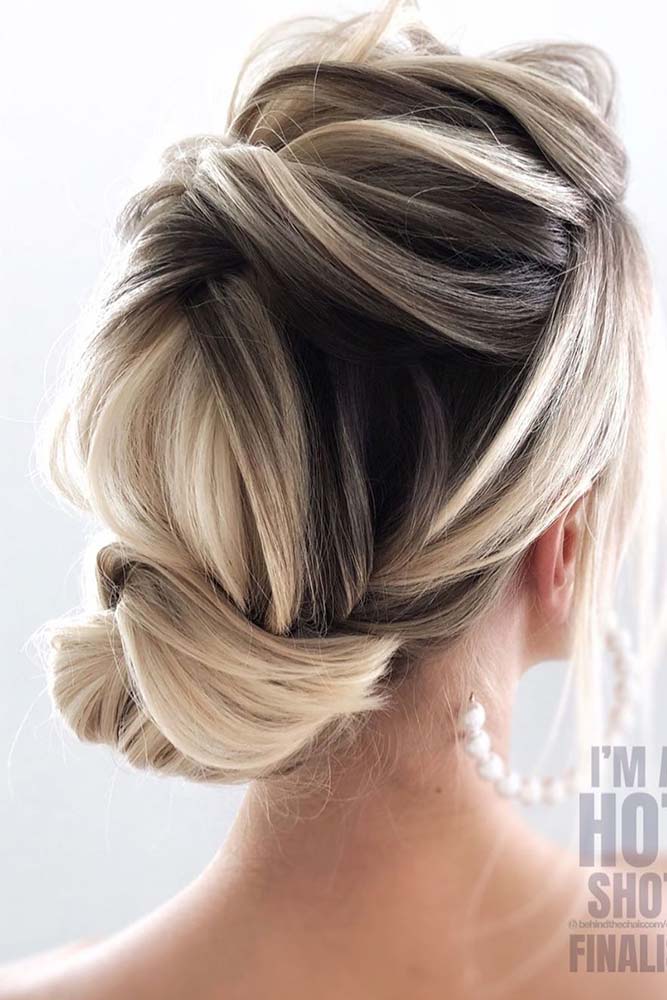 Credit photo: juliafratichelli.bridalstylist
Some notions in hair fashion may seem like they are interchangeable while, in reality, they are not. One of the most confusing duos is a bun and a chignon. The truth is that 'chignon' is French for a bun at the nape of your neck. However, a bun can be worn anywhere, either low or high, single or double. This means that a bun is a more universal hairdo, while chignon is quite a restricted one.
The fact is that bun can be both formal and informal, while a chignon can only be formal. Another difference lies in the way the two are created. The bun is usually twisted or wrapped around the center, while a chignon can be tucked under or created around some hair accessory.
Braided Chignon Bun Ideas
On this page, you can observe wonderful chignons with braids. And actually, you can spice up this 'do in many ways. But the most important thing is to know how to secure it in place. Here's how to get a basic type of chignon that can then be enhanced with braids, teasing, accessories, and other elements: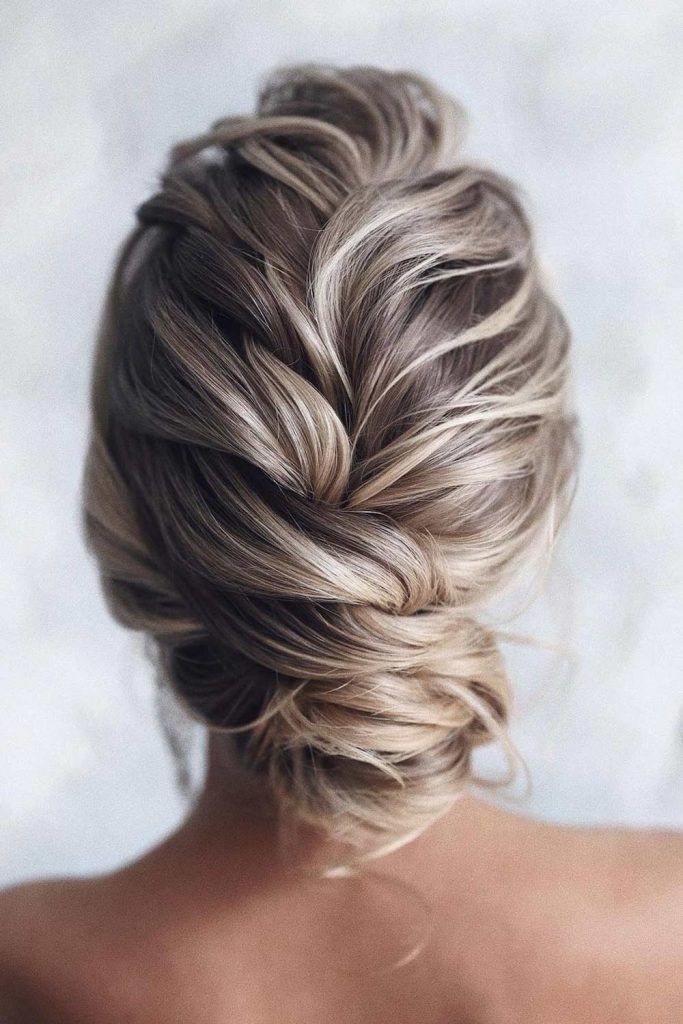 Credit photo: instagram.com/tonyastylist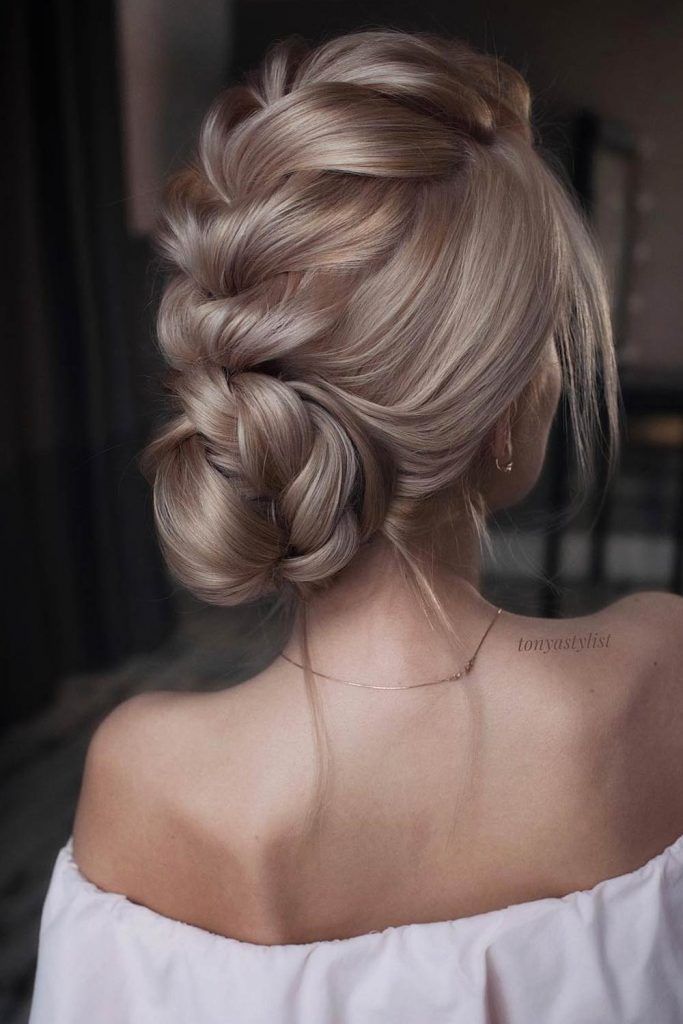 Credit photo: instagram.com/tonyastylist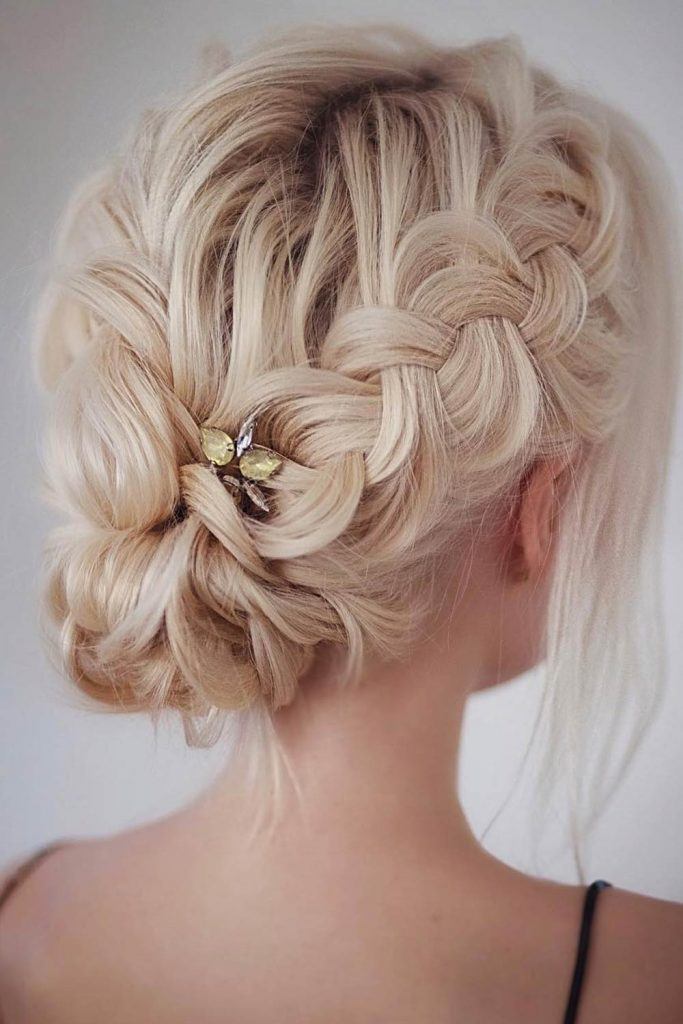 Credit photo: instagram.com/tonyastylist
To get some more volume, apply mousse when your tresses are still wet and then blow dry them.
Would you like to get extreme volume? Curl your tresses, using large rollers, finger comb them in order to smooth them out, make them looser. But you can skip this step.
Sweep the tresses back to create a low pony, the presence of a parting is optional.
Secure it, using an elastic in a shade matching with the shade of your tresses.
Spritz the pony with hairspray, backcomb to boost volume, smooth its top, using a bristle brush.
Take the lower part of your pony and start twisting it, then wrap its tail for it to surround the base.
Take bobby pins that match your hair shade, secure your chignon with them.
Are there any sections that still require a volume boost? A special rattail comb will help you do that.
Fix with hairspray.
Apply hair serum to get rid of flyaways.
Beautiful Chignon Hairstyles With Braids
Credit photo: instagram.com/babaevski_, instagram.com/laineymariebeauty, instagram.com/hairandmakeupbysteph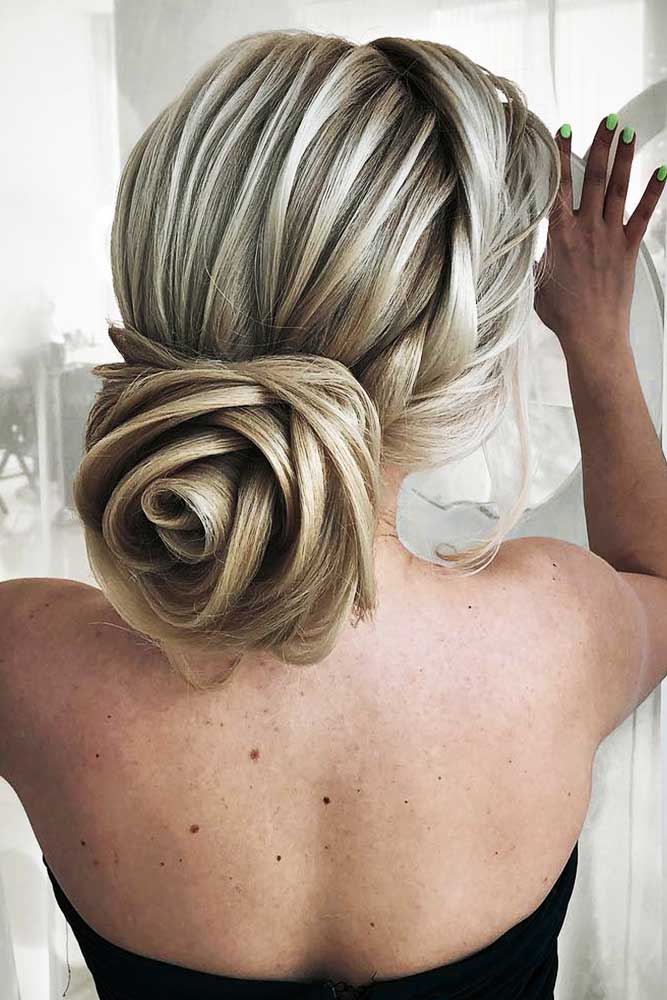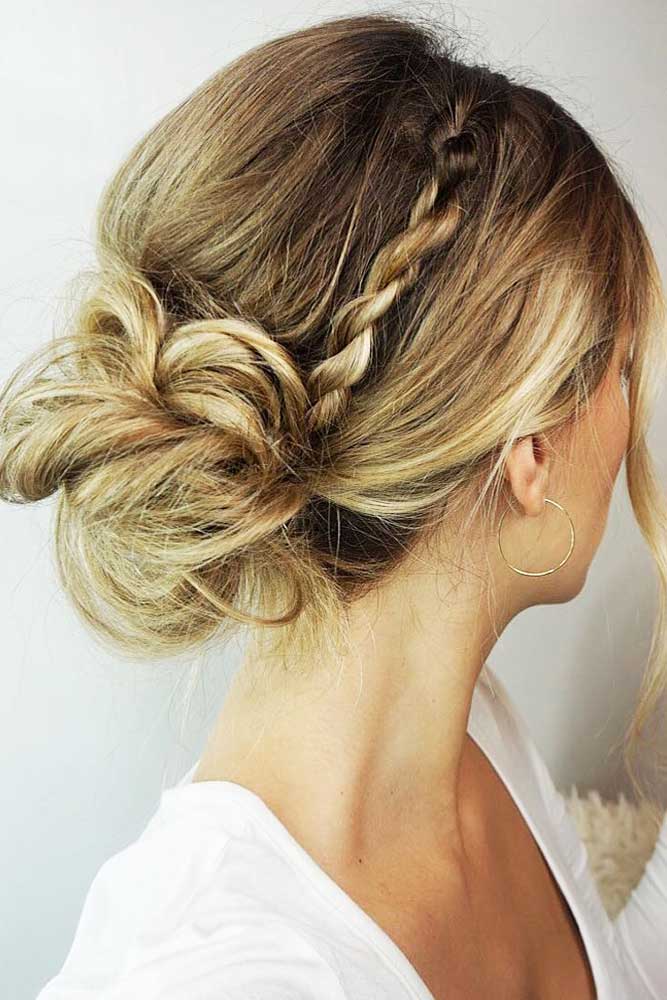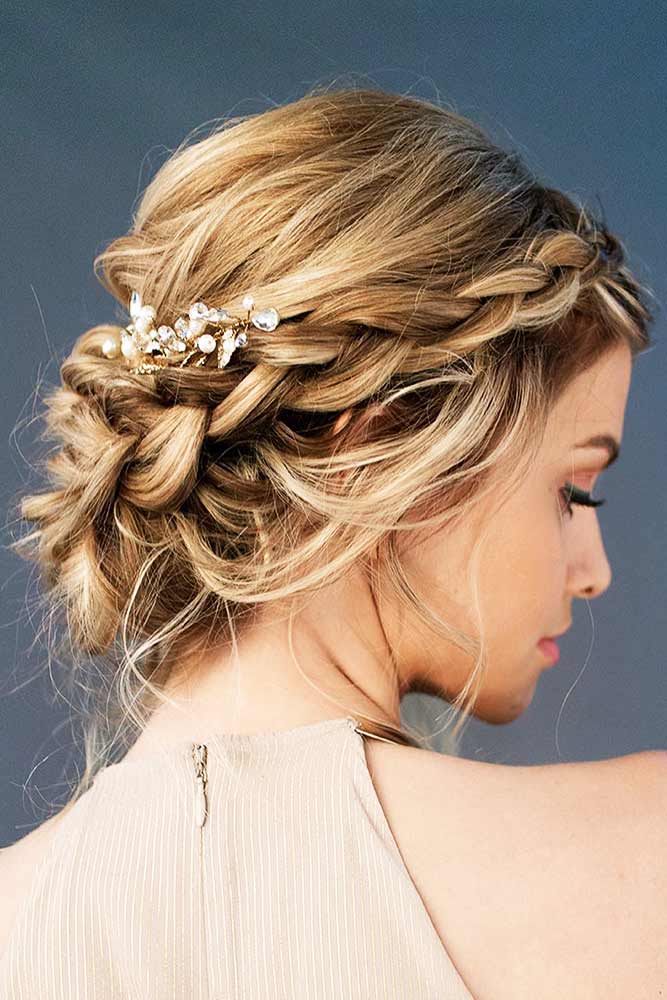 Now you know the basics. If you wish to add a braid here, just leave out several strands, braid them, and incorporate the braid into the style however you wish – either on the sides or around the bun, the options are limitless.
Amazing Chignon Hairstyles For Special Evenings
Credit photo: instagram.com/hairandmakeupbysteph, instagram.com/hairandmakeupbysteph, instagram.com/hairandmakeupbysteph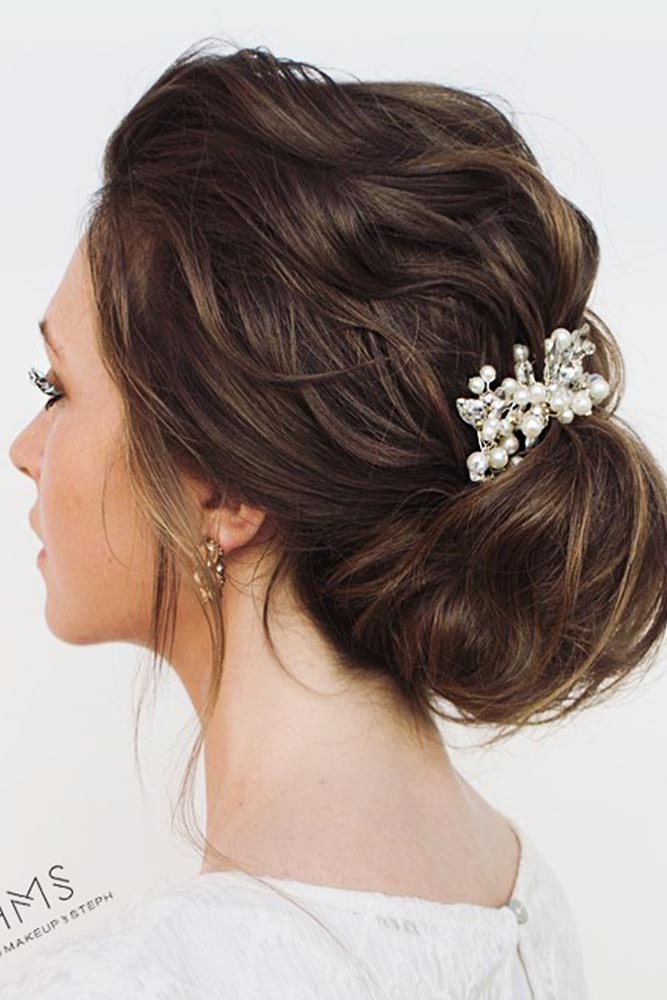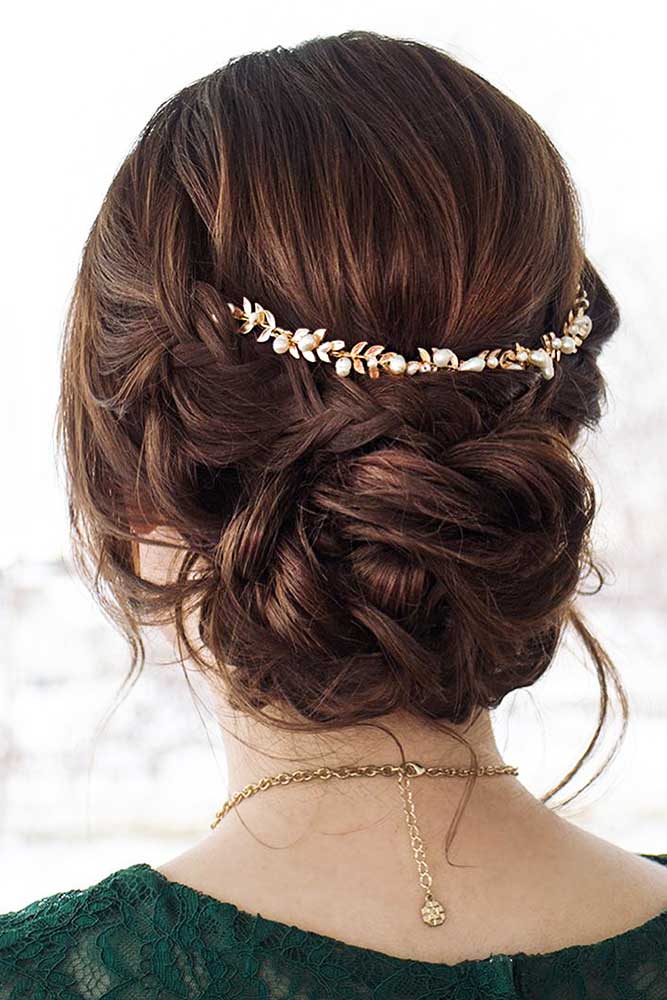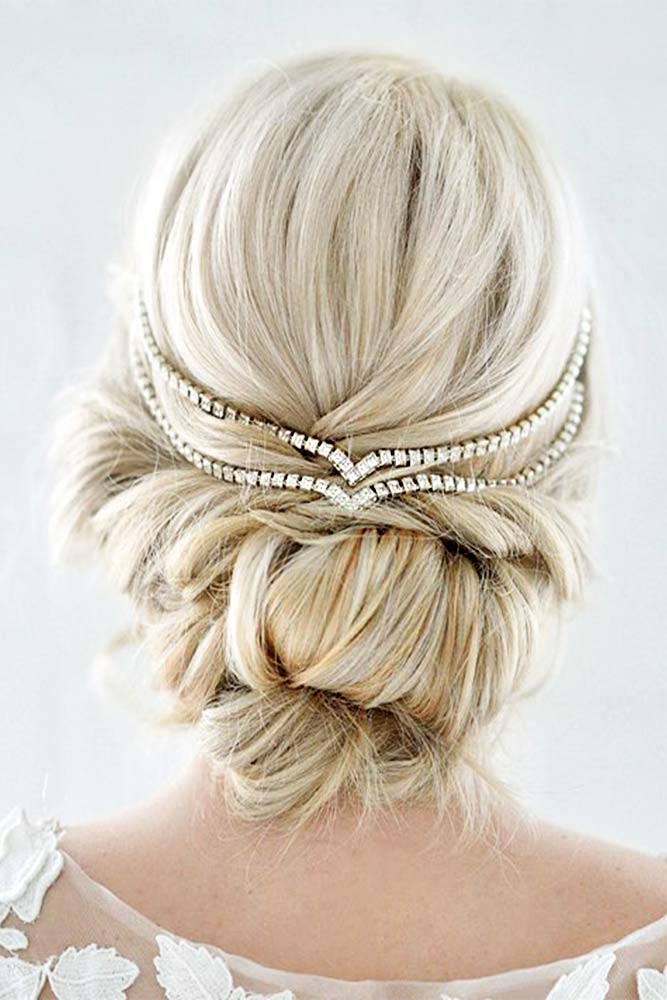 Is there any special occasion ahead like a wedding ceremony or anniversary or prom? Then what can be better than a fancy bun hairstyle? They are simple to create at home, and you do not have to splurge on the salon to appear sophisticated. In case your tresses are thin but you think it would be better to add extra volume to your bun hairstyle, it is possible to incorporate hair extensions into your hairstyle. Bun hairstyles for special events are often accessorized. Whether your hairstyle is high or low, an elegant tiara, a quality barrette or quaint bobby pins embellished with sparkly rhinestones will complement it great and make you appear rather exquisite. Why not go for the major pizzazz?
Perfect Formal Chignon Updos
Credit photo: instagram.com/babaevski_, instagram.com/babaevski_, instagram.com/lenabogucharskaya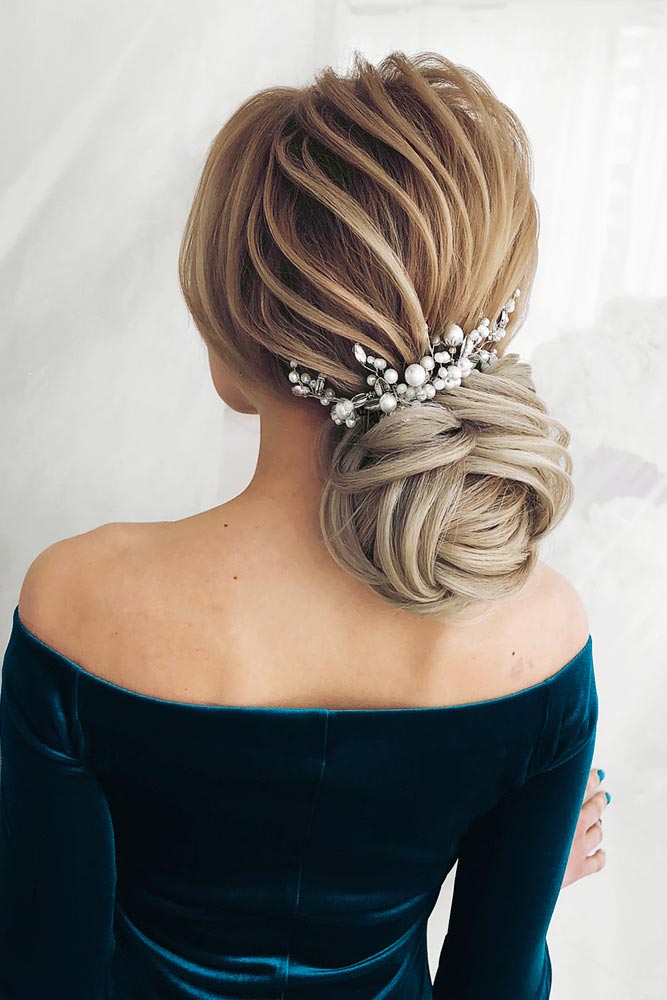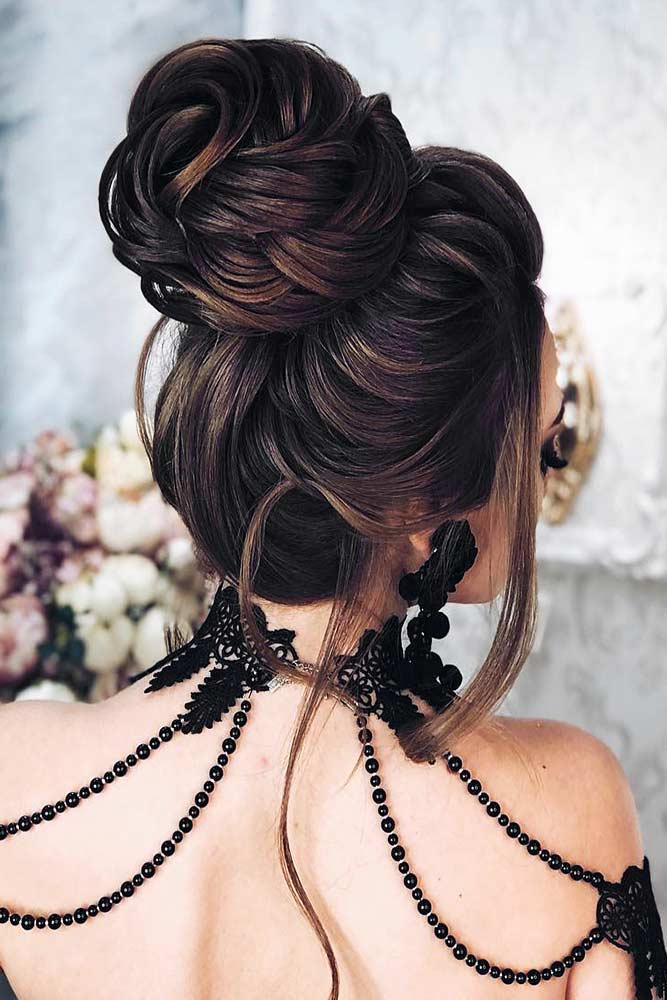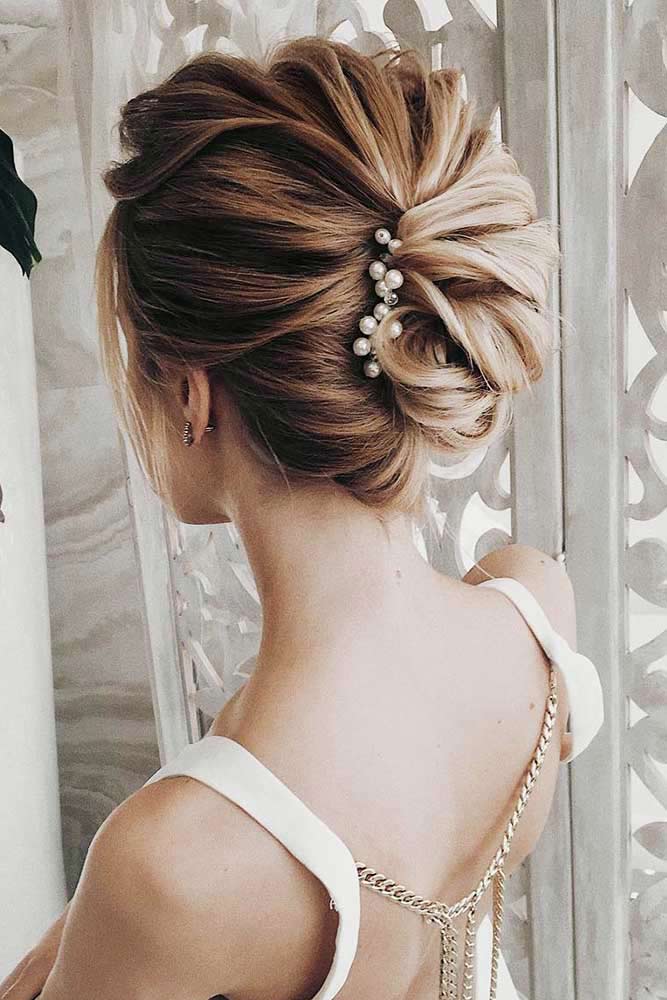 Where there is a formal occasion, there must be a luxurious look and fabulous hairdo. To make it easier for you, we rounded up other-worldly chignons suitable for such events in one place.
Easy Chignon Hairstyles For Every Day
Credit photo: instagram.com/annette_updo_artist, instagram.com/laineymariebeauty, instagram.com/elstilespb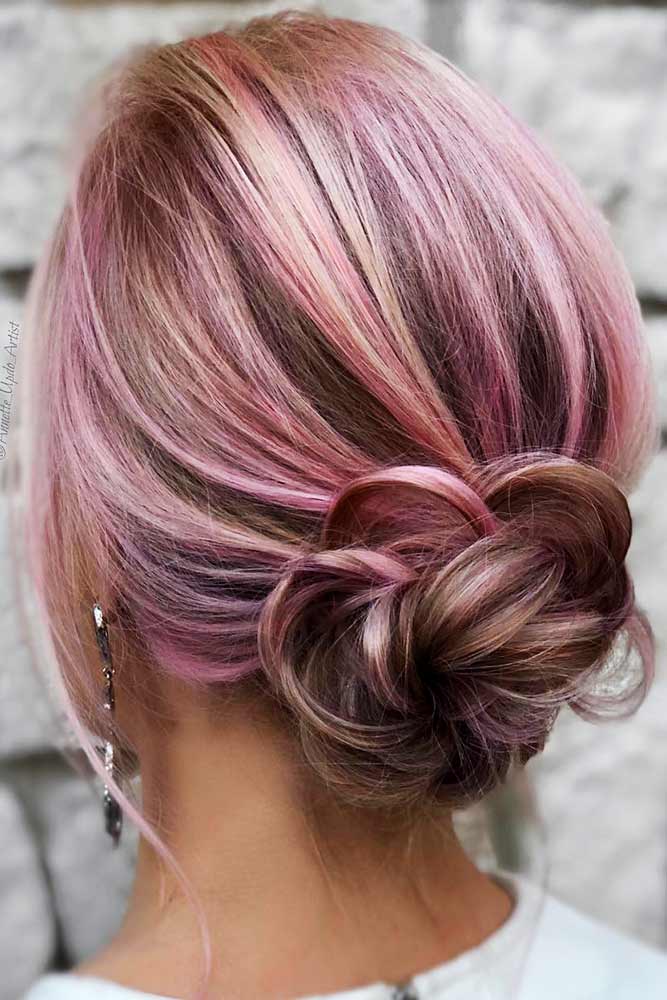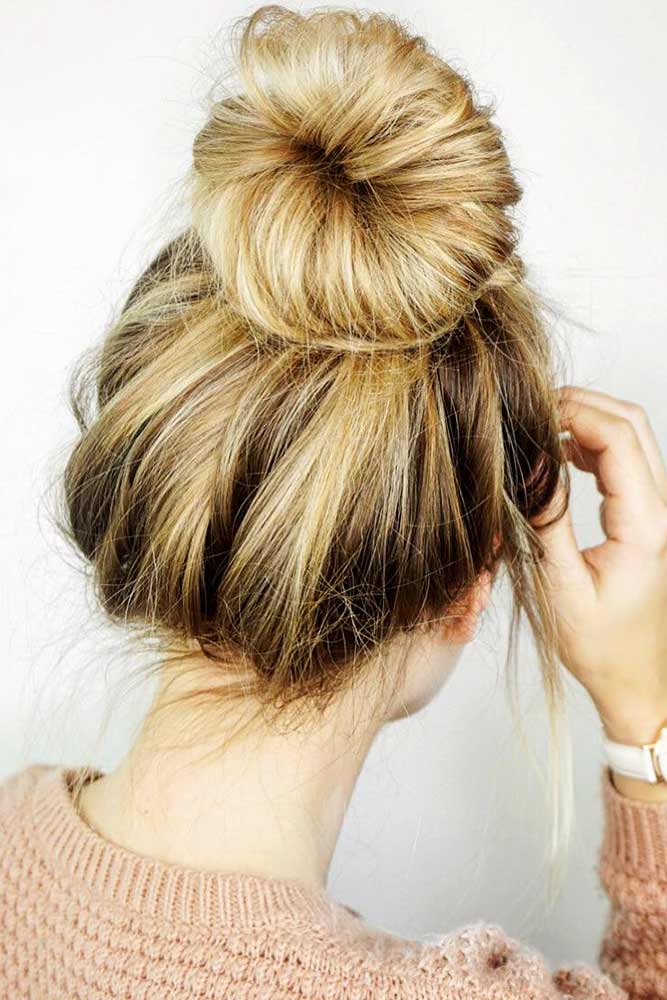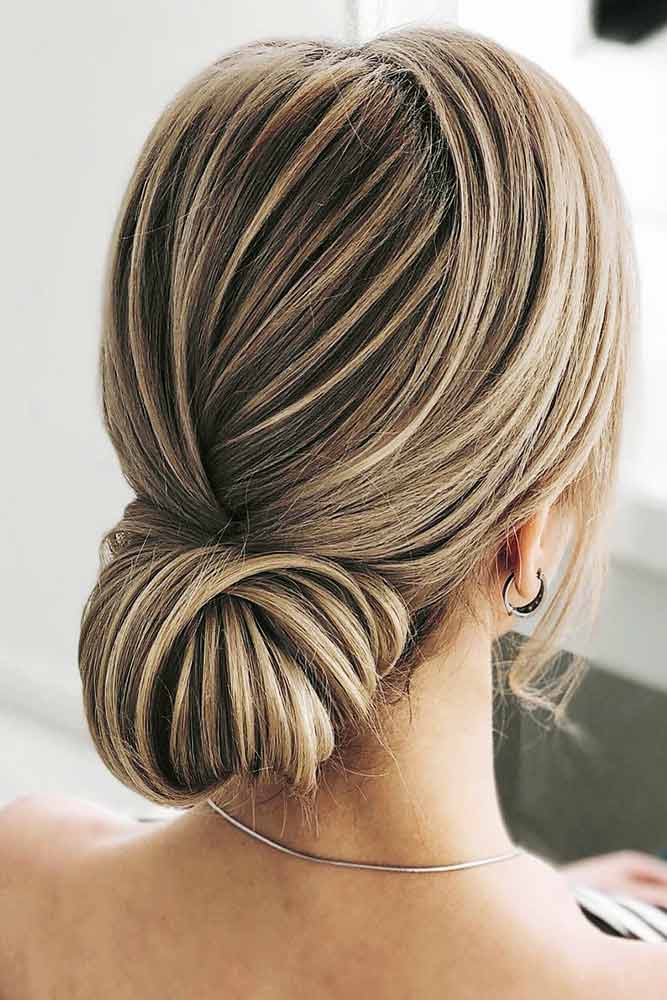 Are bun hairstyles fit for everyday wear? They are for sure! You can rock it at the gym, office, and then at a cocktail party in the evening. With one of the bun hairstyles, you can not only feel comfy but also resemble a graceful dancer from a ballet. And you will get one more bonus with one of these hairstyles: your face will appear slimmer.
Updos for long hair such as high and low chignons can work great for every day. As for the texture, any will do: sleek and tight or messy or just voluminous – the choice is all yours. And keep in mind that experimenting is everything.
Simple Chignon Buns
Credit photo: instagram.com/lenabogucharskaya, instagram.com/tonyastylist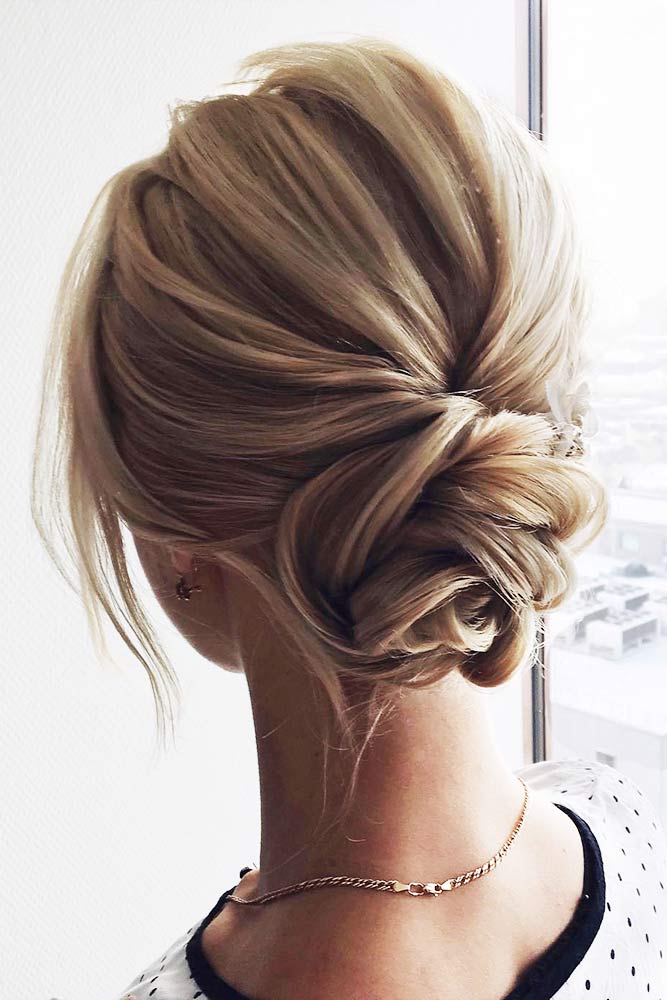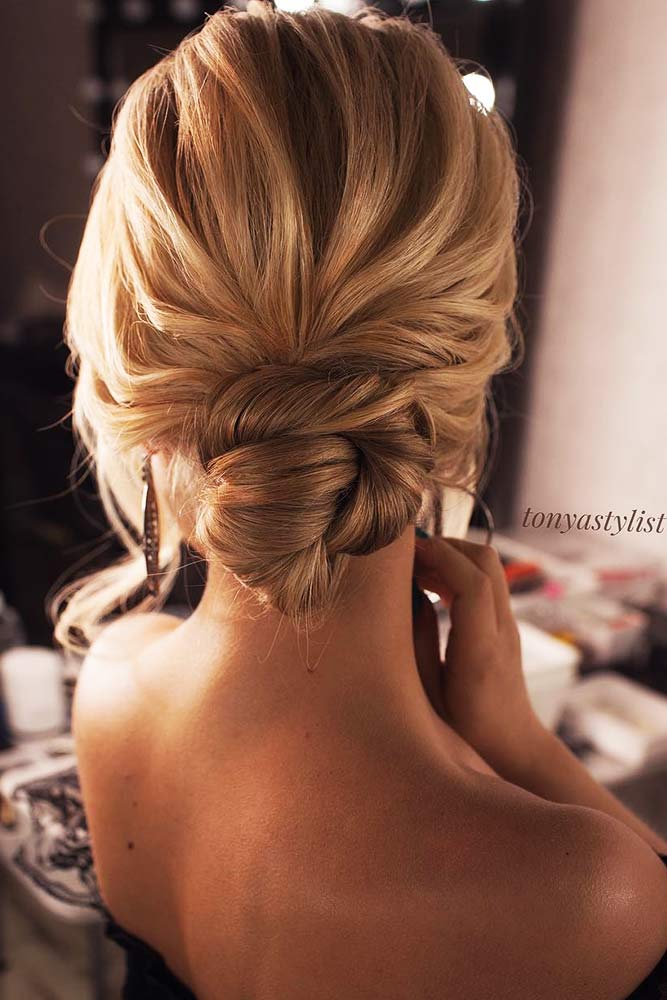 Some say that a chignon can be replicated and upgraded by a skilled professional only. We say that there are many simple looks that you can master on your own in no time!
Stunning Chignon Hairstyles With a Voluminous Knot
Credit photo: instagram.com/elstilespb, instagram.com/tonyastylist, instagram.com/tonyastylist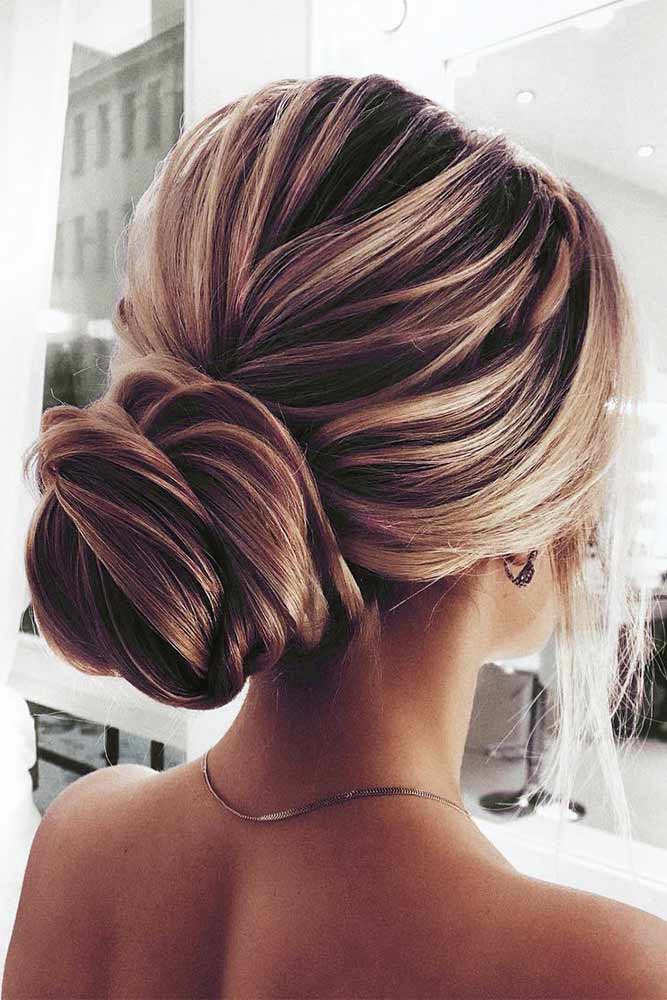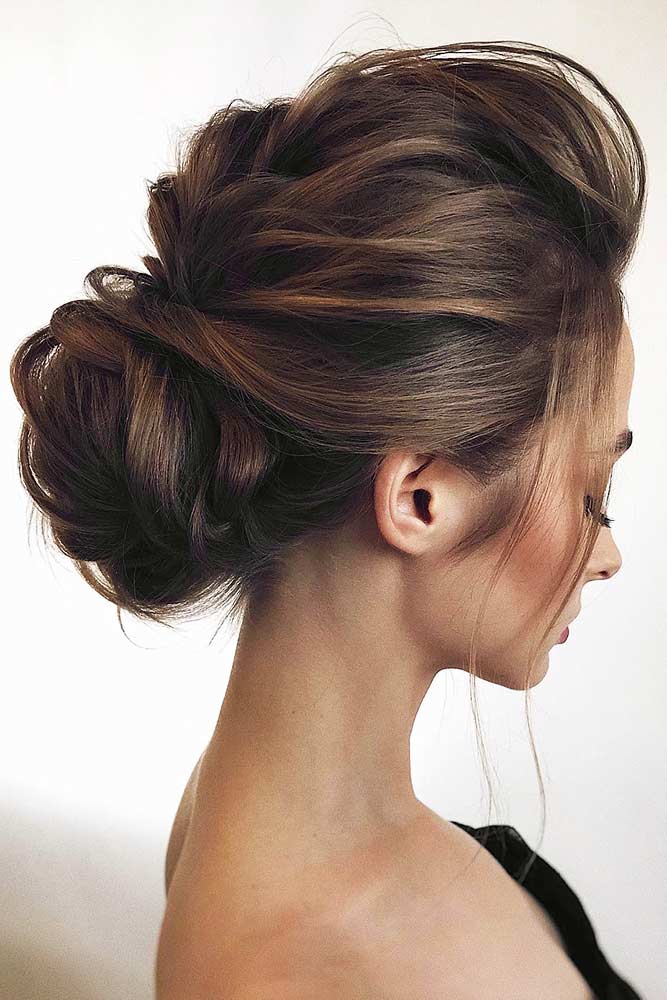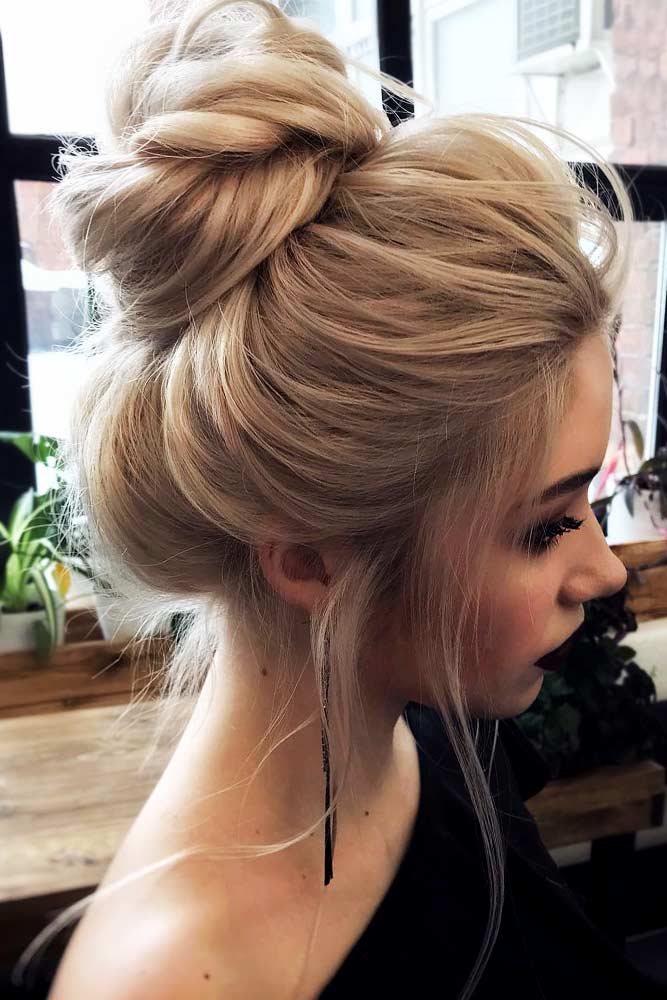 A voluminous knot can be placed anywhere you wish, and here you can observe some cute examples. As you might notice, these knots are combined with lifted up crowns for looks that scream Sophistication. This effect can be achieved with backcombing, just like when you do beehive hair.
Chignon Updos With Accessories
Credit photo: instagram.com/blushandmane, instagram.com/samirasjewelry, instagram.com/hairandmakeupbysteph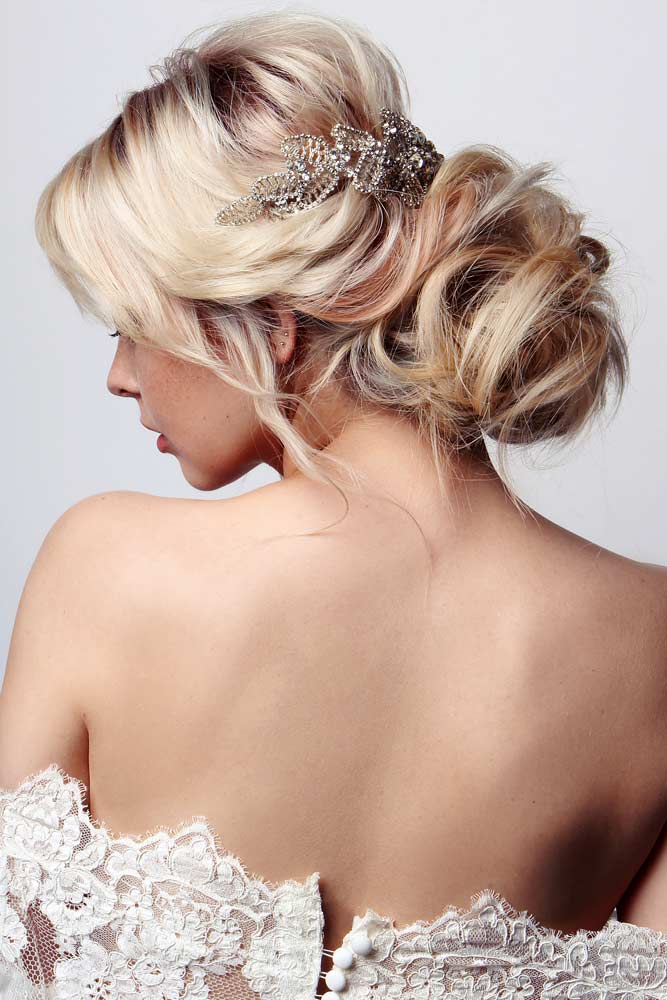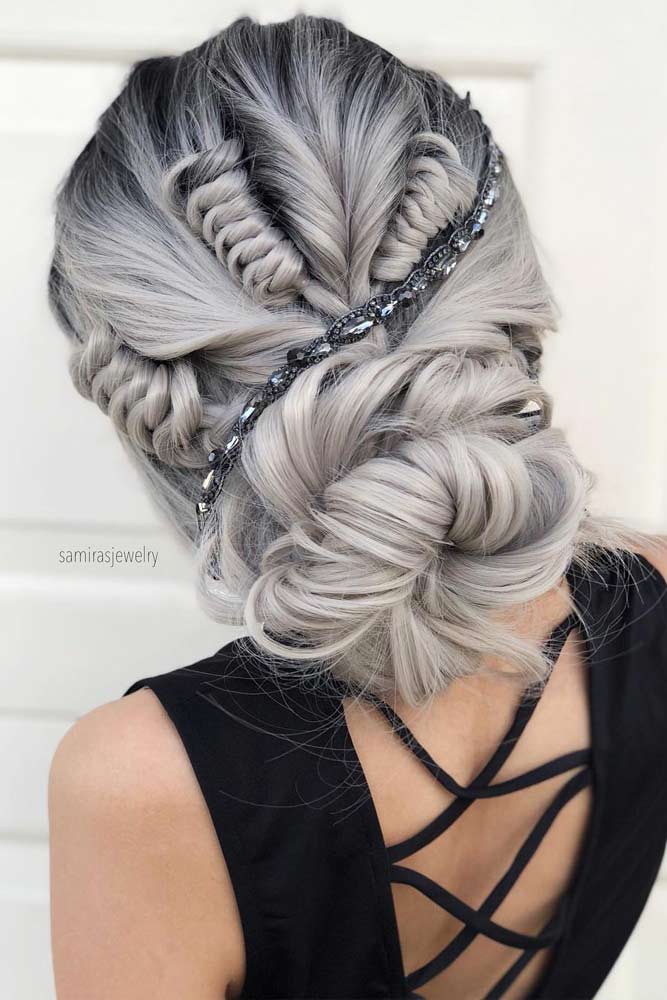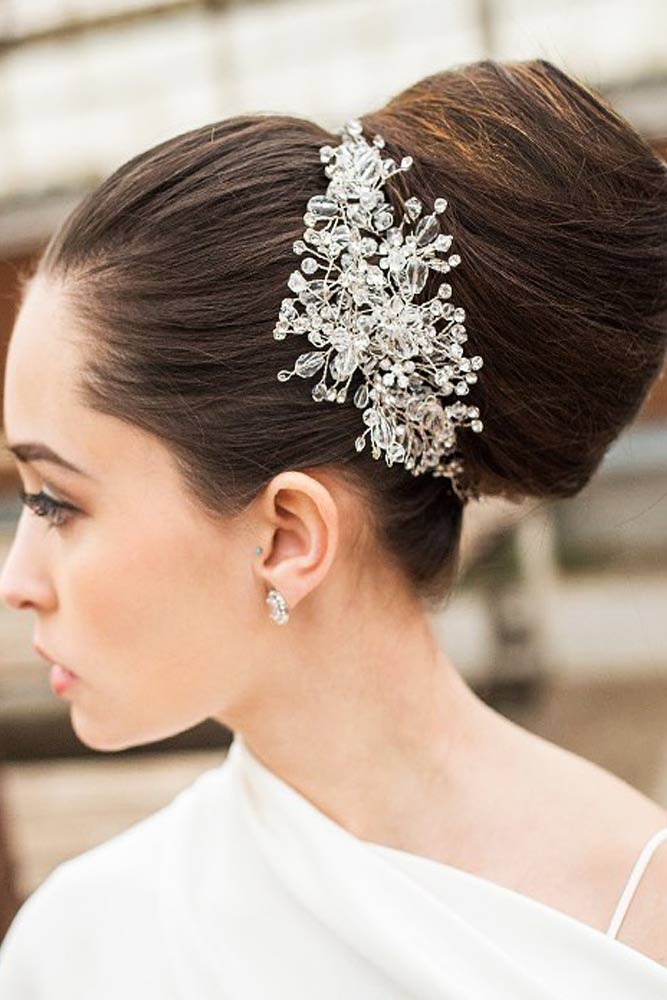 That is, for the best result possible, divide the crown into several sections and spritz each with hairspray, backcombing its underside. Thus, you will get some major volume boost. Due to their simplicity and elegance, such hairstyles can be rocked both every day and on special occasions.
Chignon Hairstyles With A Floral Accessory
Credit photo: instagram.com/samirasjewelry, instagram.com/theupdogirl, instagram.com/theupdogirl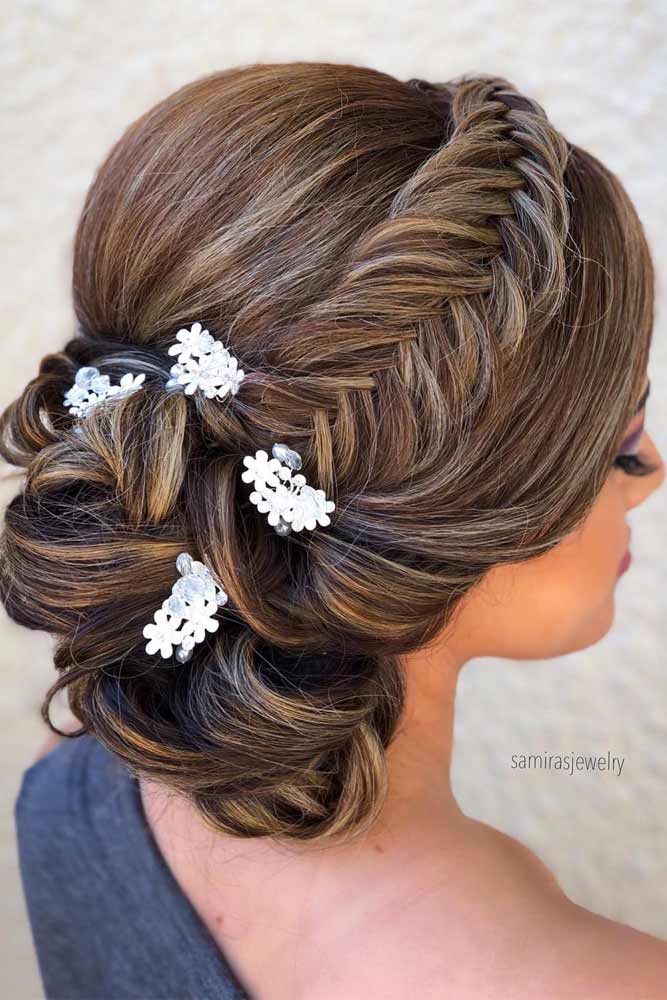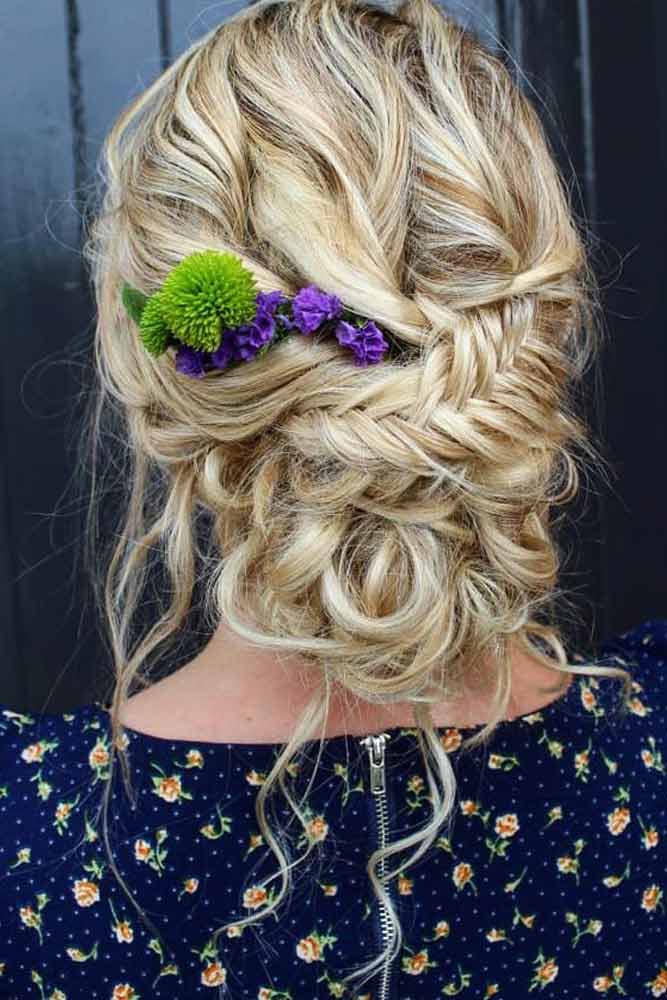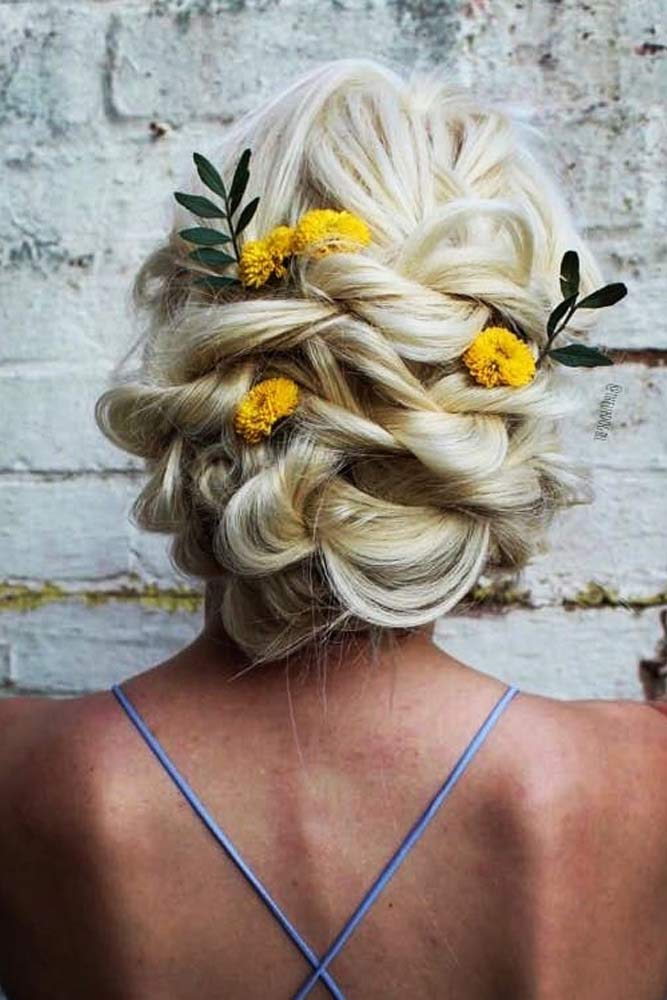 Here you can see some cute ways how to use floral accessories to embellish chignon hairstyles. Floral accessories can complement your romantic image quite nicely.
Textured Chignon With Chrystal Barrette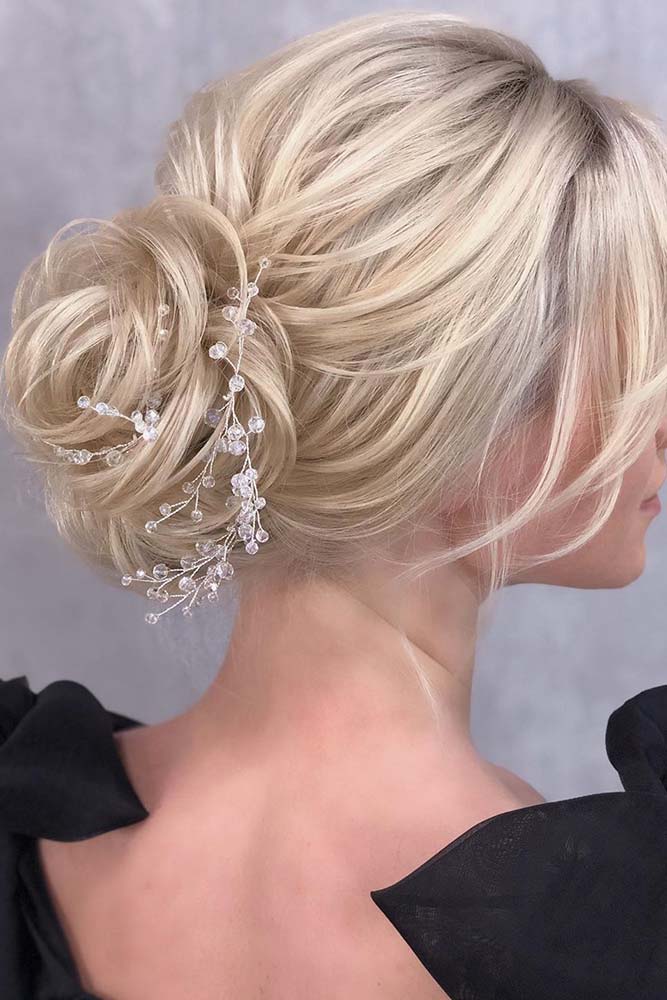 Credit photo: instagram.com/xenia_stylist
There are times when you want to look your best but you do not want to take it over the edge with your hairstyle. In times like this, such a textured chignon with beautiful barrette decorated with crystals and beads is irreplaceable.
Simple Chignon With Pearls Hairpins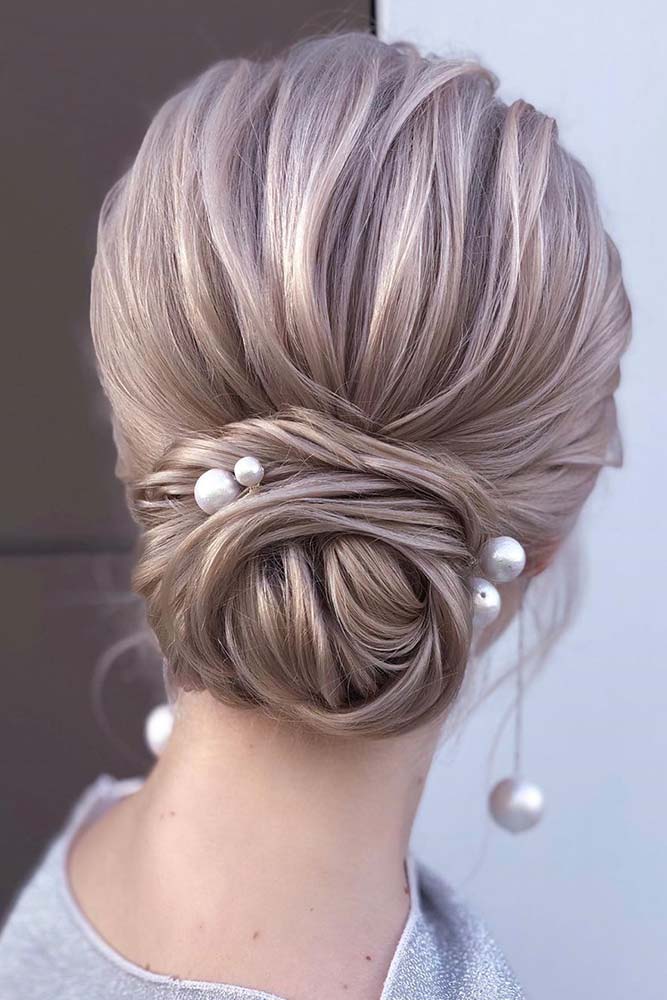 Credit photo: instagram.com/xenia_stylist
If you are looking for a stylish yet incredibly elegant way to dress your hair, we may have an idea in mind. The fact is that even the simplest chignon can be easily transformed into a real masterpiece with the help of gorgeous pearly hairpins. To intensify the effect, we advise you to wear pearl earrings as well.
Braided Chignon Updo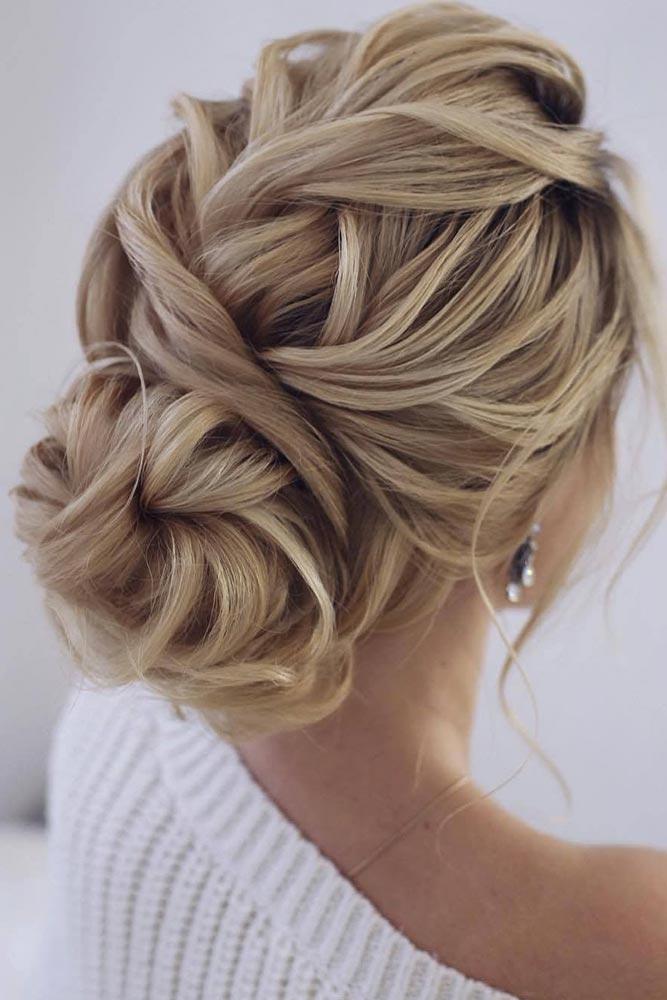 Credit photo: instagram.com/lenabogucharskaya
To tell the truth, there are countless ways that you can spice your chignon up. One of the best ways to add that carefree vibe to your formal hairdo is to combine the chignon and loose braid. The result will be astonishing.
Messy Chignon With Flowers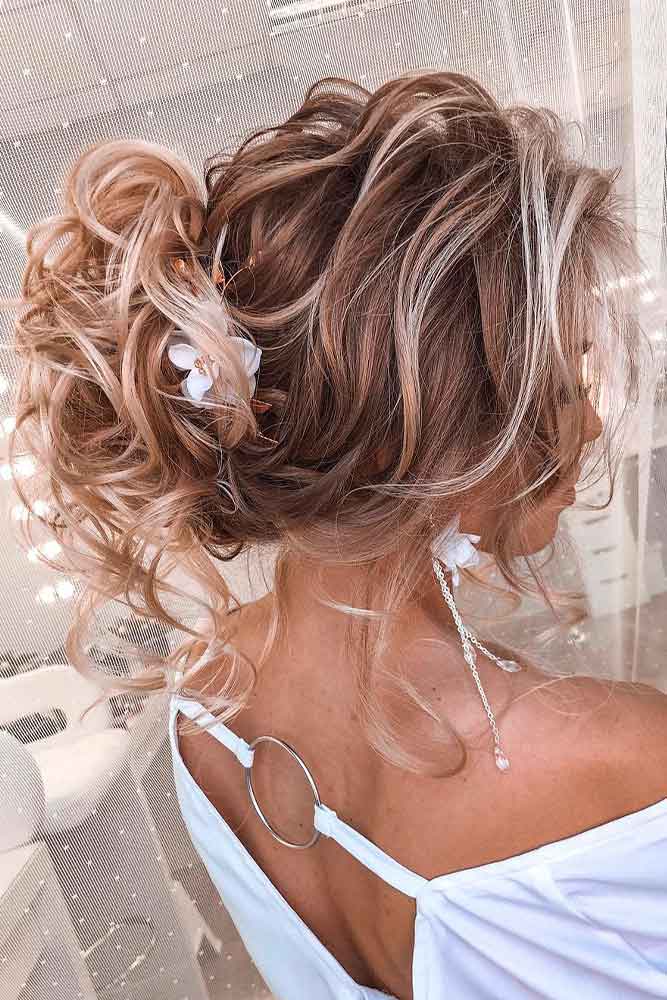 Credit photo: instagram.com/tatistylespb
At times it is safe to assume that anything g messy is not fit for the festive occasion. However, that is not always the case. One look at this breath-taking messy chignon with flowers is worth a hundred words.
Voluminous Braided Chignon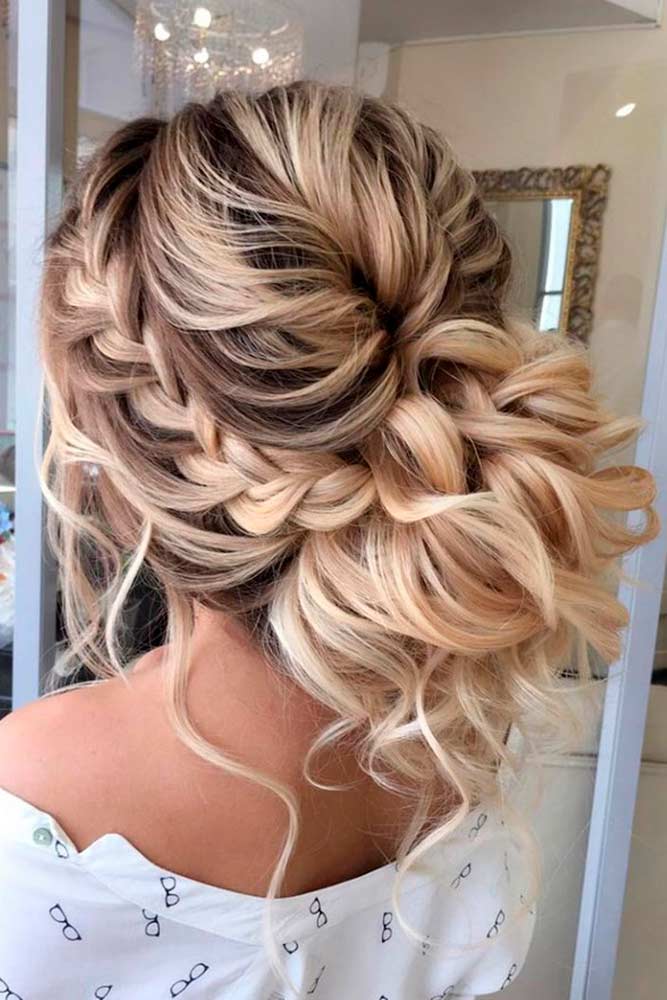 Credit photo: instagram.com/elstile
We know how difficult it may be to find a proper 'do for a long mane. In times like this, a voluminous chignon enhanced with side braids can save the day.
Are you happy because now your collection of go-to hairstyles has some new adorable members? Cool! Our blog has more surprises for you!
FAQ: Chignon
How long does hair need to be for a chignon?
Your hair should be at least touching your collarbones to make a chignon or long enough to put it in a ponytail. Depending on your hair length, your ponytail should be about one-to-two inches up from your hairline, as it will certainly get lower in the process of creating a chignon.
How do you make a chignon with thin hair?
You need to create some texture so it is recommended to use a texture iron beforehand. Use texture iron from roots to ends all throughout the entire head, it'll make thin hair fluffier and easier to work with.
Applying texture spray and backcombing hair will also help create additional volume.
Was this article helpful?