Updos for long hair are done by pulling the tresses on top and away from the face in a bun or twist, with braids, ponytails, and hair accessories.
The hairstyle dates back to Ancient Greece where women wore their tresses in updos and embellished them with handcrafted hairpins. Historically, updos were popular not only among women but also among men. And as we all know, the fashion has cycles. That is why we can see both men and women sporting updos on special occasions and a daily basis.
But let's focus on updos for women today. Read on to discover the true definition of elegance and sophistication in the form of trendy updo hairstyles.
Classy French Twisted Updo For Every Day
Source: hairbyamandam via Instagram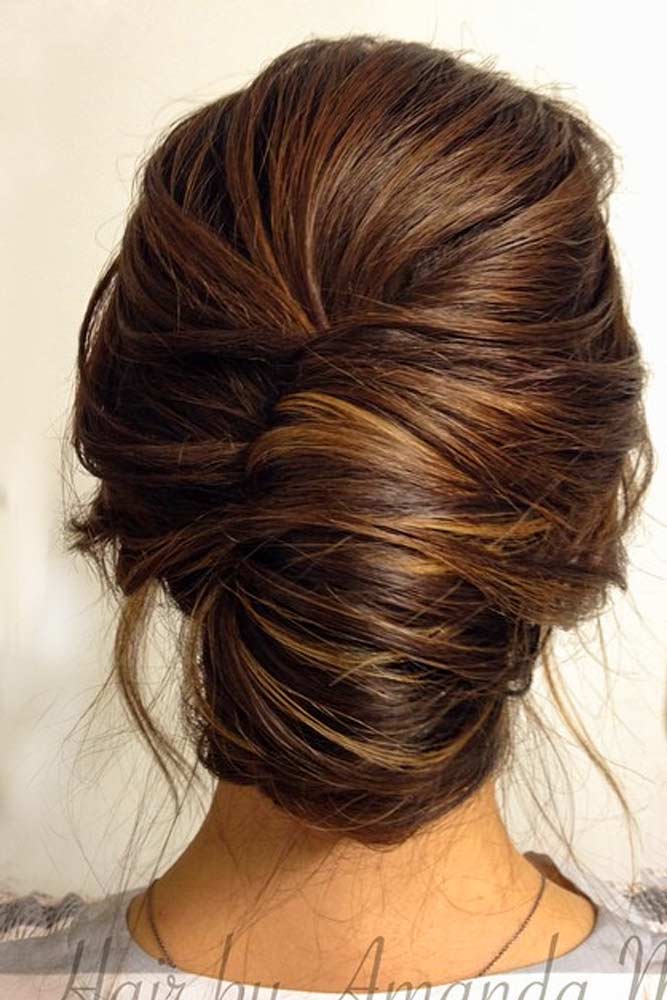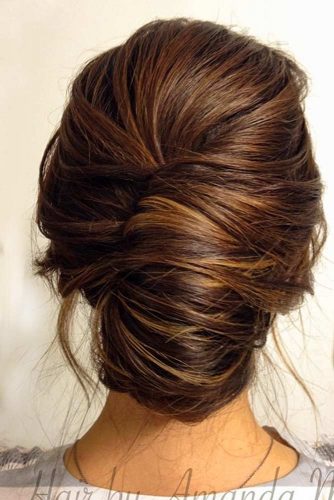 This French twisted updo can easily become one of your most favorite everyday hairstyles. It is elegant enough to wear at the office. And the great thing about it is that you can rock it after work, as well. There is no need to do another hairstyle to go out with your friends.
Messy French Twisted Updo With Waves
Source: hairandmakeupbysteph via Instagram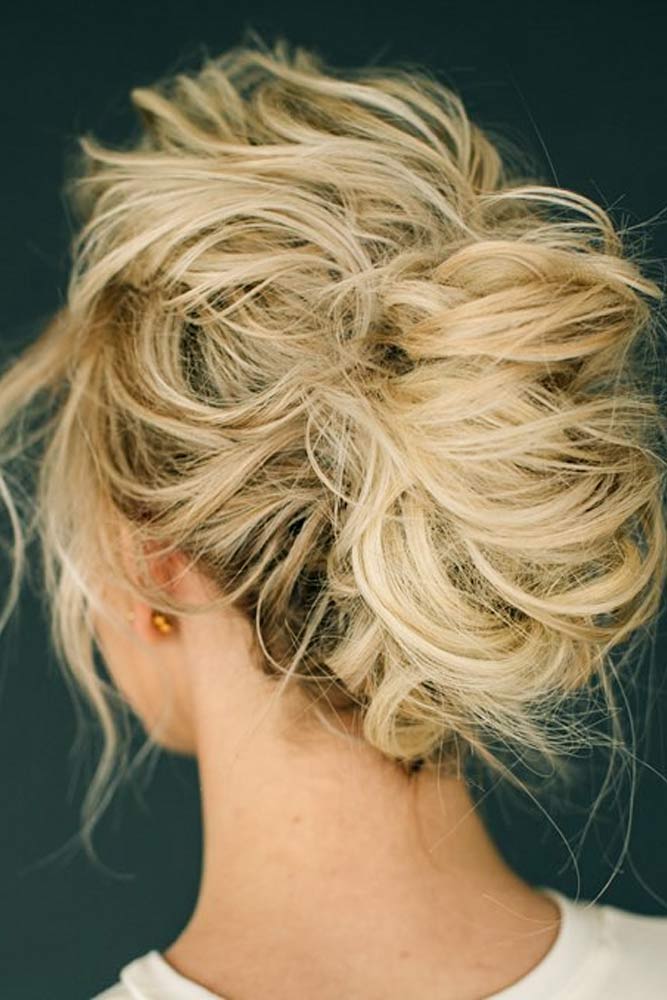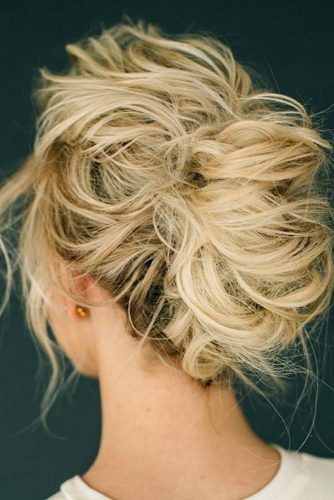 When looking at this hairstyle, it's not that simple to figure out if it is done on naturally wavy hair or it was waved with the help of a styling product and a curling wand. Well, the most important thing is that the result is awesome!
Beautiful French Twist Updo For A Special Evening
Source: haircomesthebride via Instagram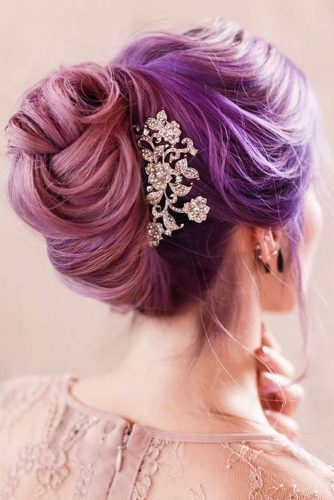 A French Twist is a classy updo hairstyle that is often seen on special occasions like wedding ceremonies and proms. And in this picture, the updo and hair color work together to create an impeccable image. A big and sparkling hair accessory adds some exquisite flair to this hairstyle.
Easy Updo For Long Hair With A Side Bun
Source: tonyastylist via Instagram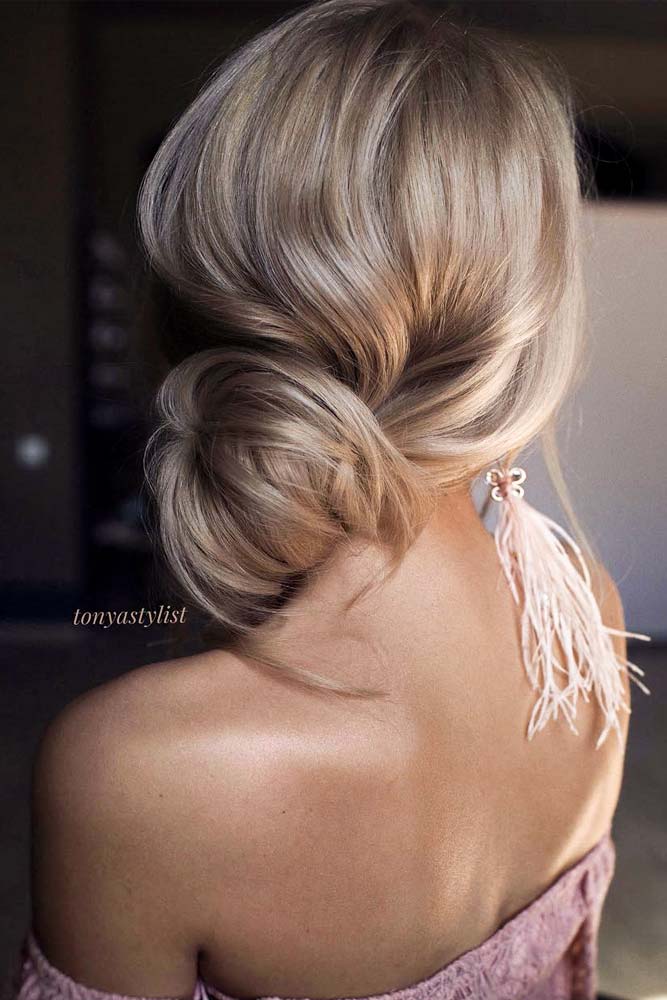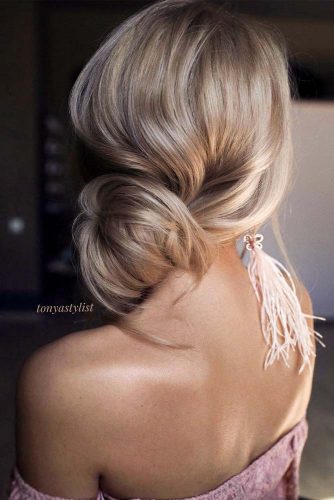 This perfectly messy, loose hairstyle with a side bun can add some carefree vibes to your image. To achieve this ideal, no-frizz messiness, the hairstyle is created on long, straight hair. Anti-frizz spray, serum or shampoo will come in handy if you choose to sport a hairstyle like this.
Classy Textured Updo With A Side Bun
Source: tonyastylist via Instagram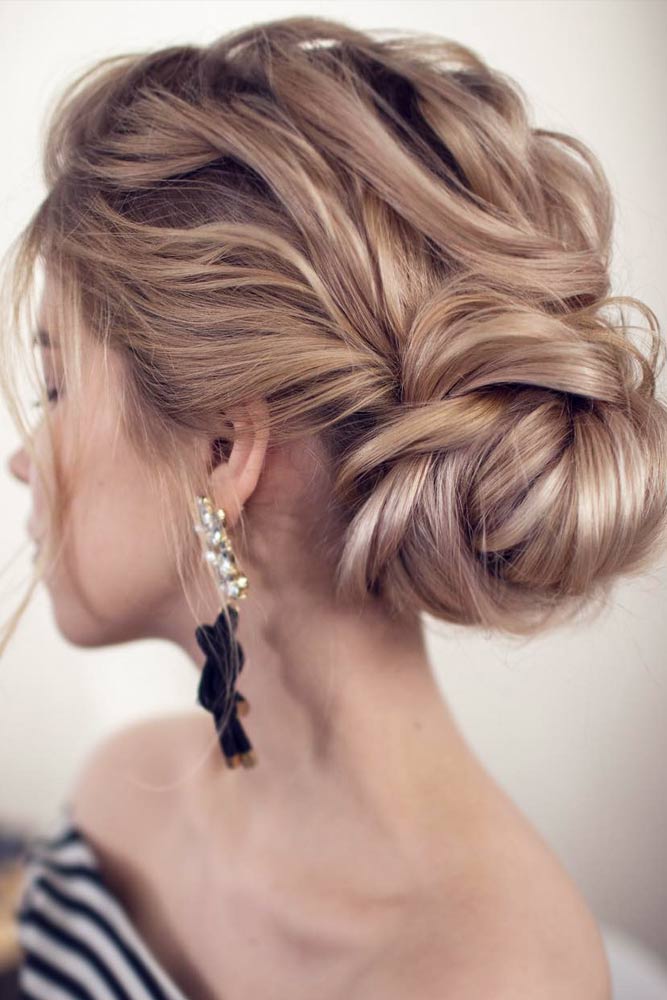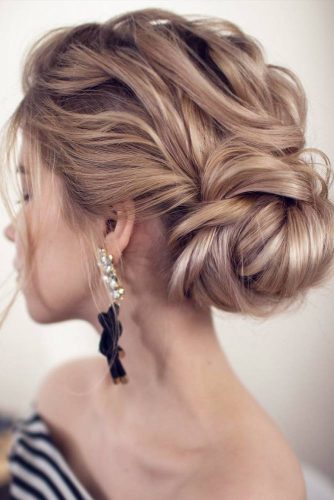 This exquisite hairstyle might appear more intricate than it actually is. It is done with the help of a large barreled curling iron, hairspray, and your favorite texturizing product. Just apply the texturing gel or mousse, curl your tresses and arrange them in a gorgeous loose updo like this.
Side Bun Updo With A Fishtail French Braid
Source: missysueblog via Instagram
How about your braiding skills? To create this side updo with a fishtail French braid, some experience in braiding is required. Here you can see a dressed down updo option that can be worn on a fun night on the town with your girlfriends.
Waterfall Updo With A Floral Accessory
Source: aurorabraids via Instagram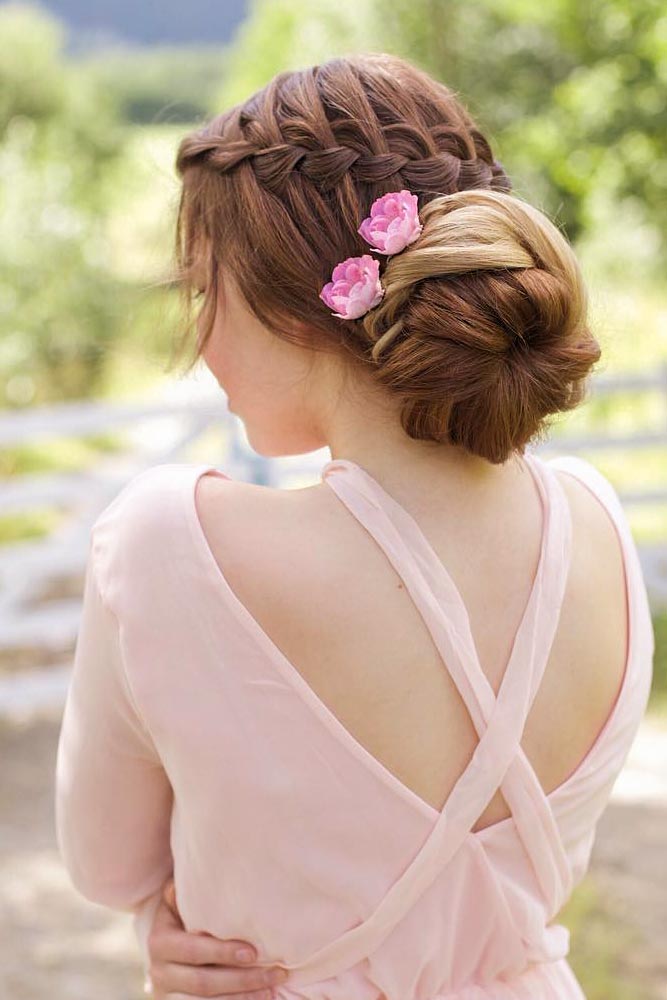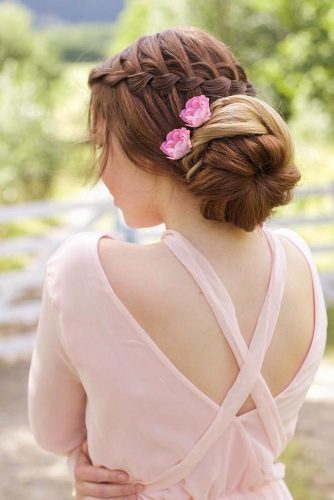 Today braided updos with floral accessories are quite popular not only among teens but among adult women, as well. Well, such hairstyles are refined and feminine, so why not sport one? Just look at this updo with cute pink flowers, isn't it awesome?
Dutch Braid With A Voluminous Twisted Updo
Source: aurorabraids via Instagram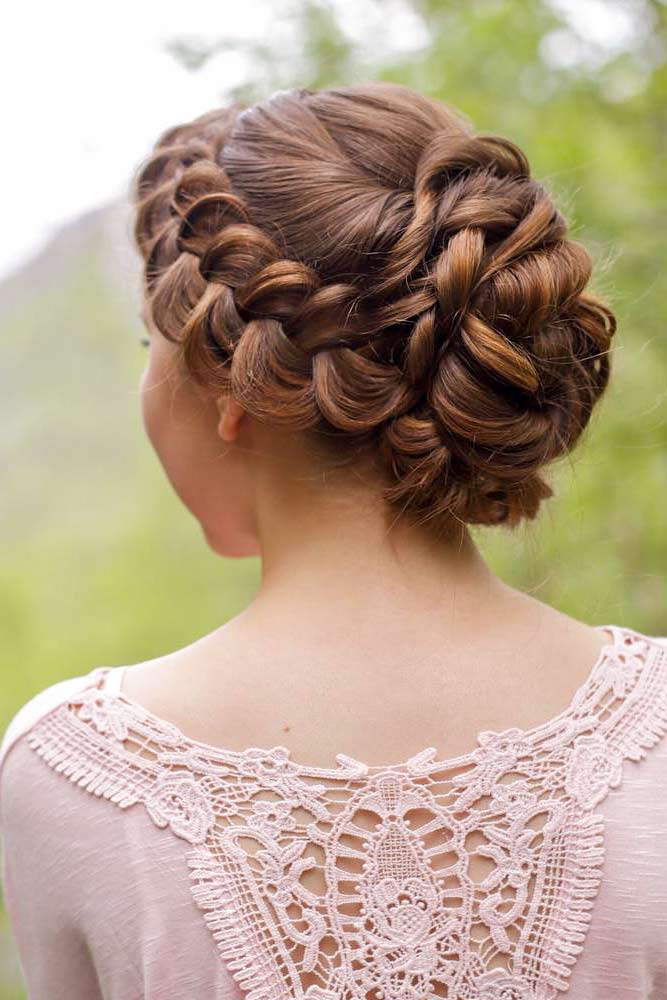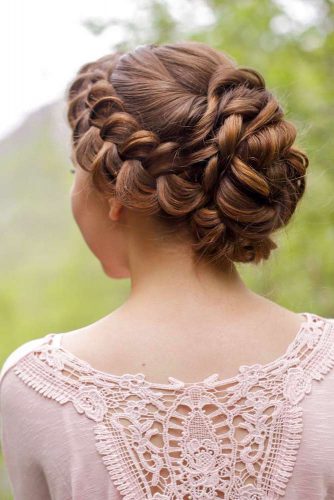 Basically, when creating a Dutch braid, you need to add a new strand every time and pass it from a side and then to a side beneath. It will take a lot of concentration but, as you can see in this pic, the result is definitely worth the effort and time spent!
Lovely Updo For Long Hair With A Fishtail Braid
Source: aurorabraids via Instagram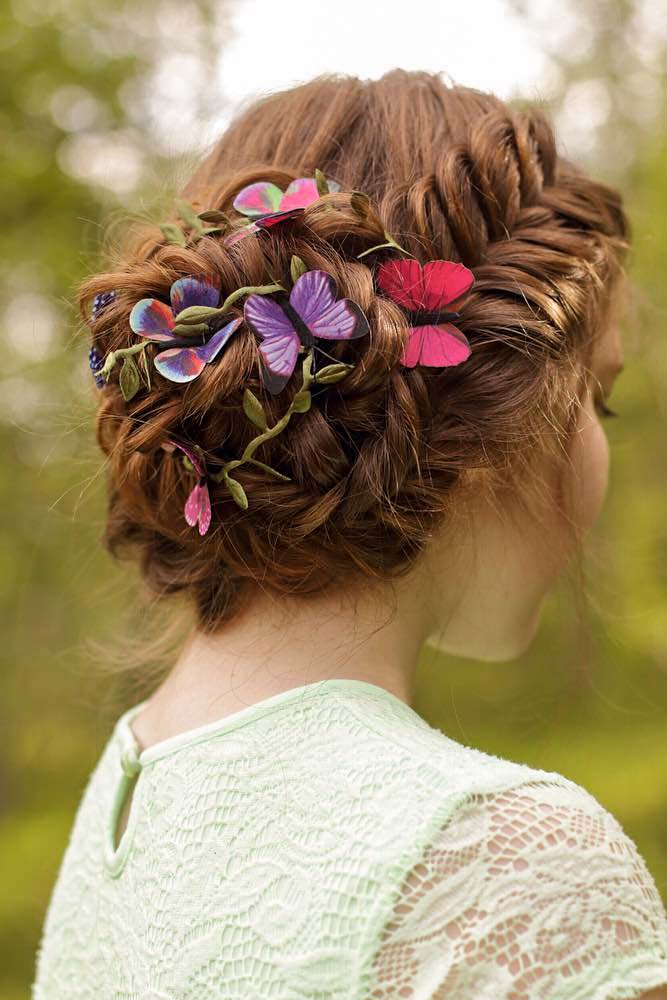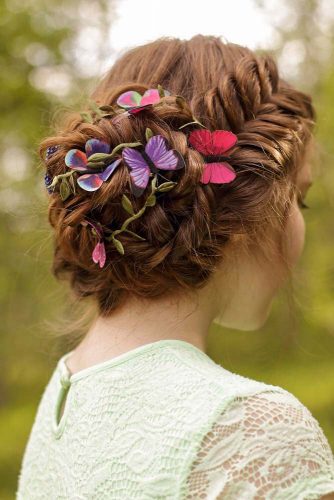 A fishtail braid is pretty on its own. But add some bright accessories like pink and purple butterflies shown in this pic, and the hairstyle will be taken to the next level. With its romantic vibes, this hairstyle is perfect for meeting with his friends.
Easy Sleek And Braided Updo For Every Day
Source: oksana_sergeeva_stilist via Instagram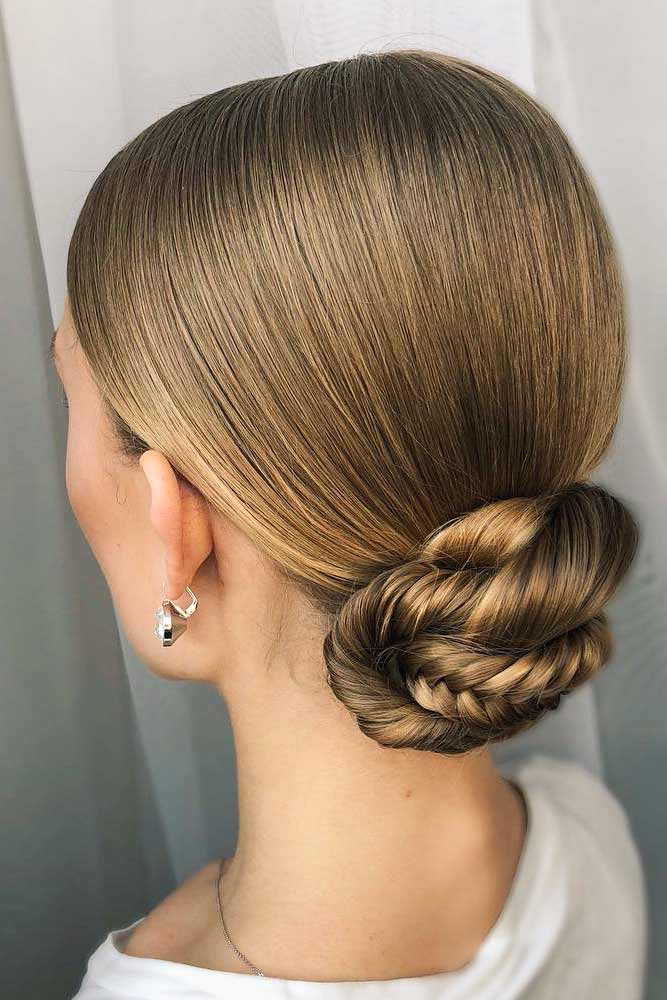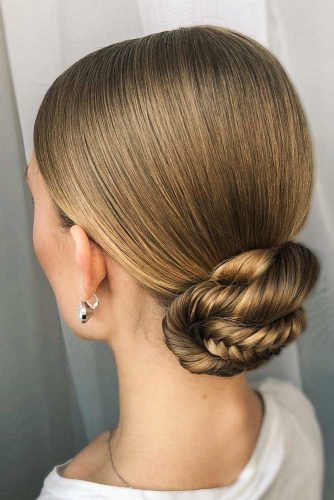 This sleek updo hair style may become the real gem in your collection of everyday hair styles. This hair style demonstrates that you mean business, yet, you know how to have some fun. Don't forget to save it for later!
Greek Style Updo For A Special Occasion
Source: hairandmakeupbysteph via Instagram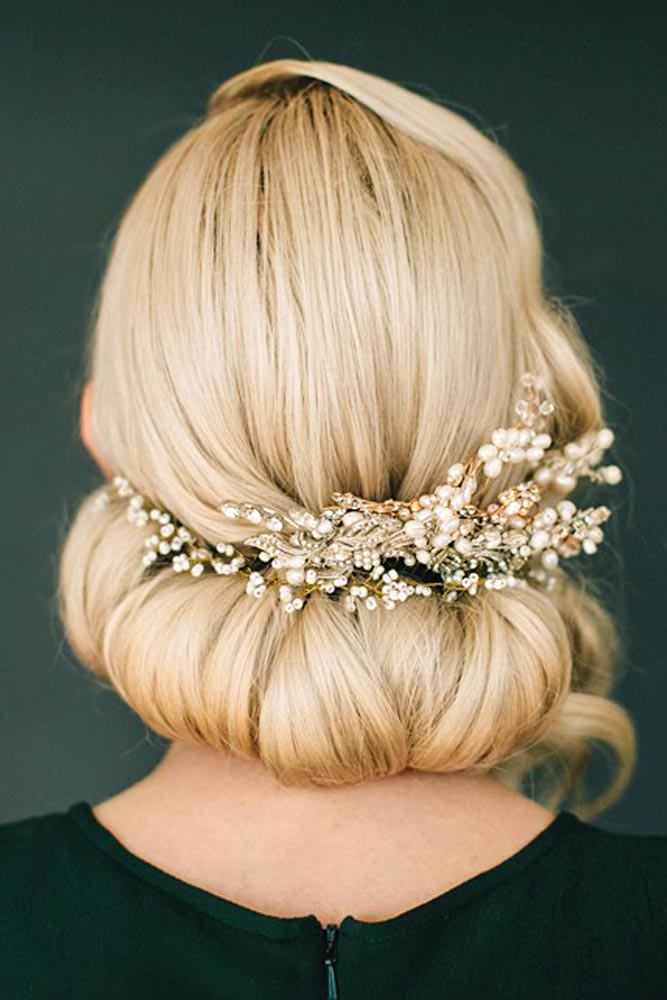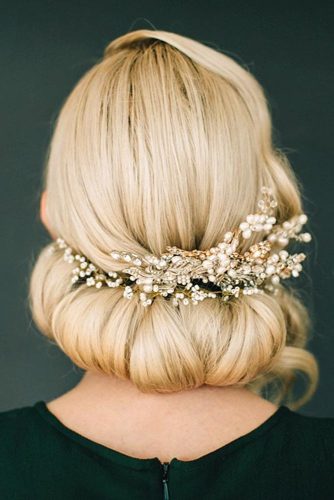 Do you wish to impress your coworkers at a corporate party? An updo hairstyle like this works nicely for various special occasions that are formal or semi-formal. The sleek hair looks elegant and the 'do is spiced up with a gorgeous hair accessory.
Blonde Greek Style Messy Updo
Source: alexandralee1016 via Instagram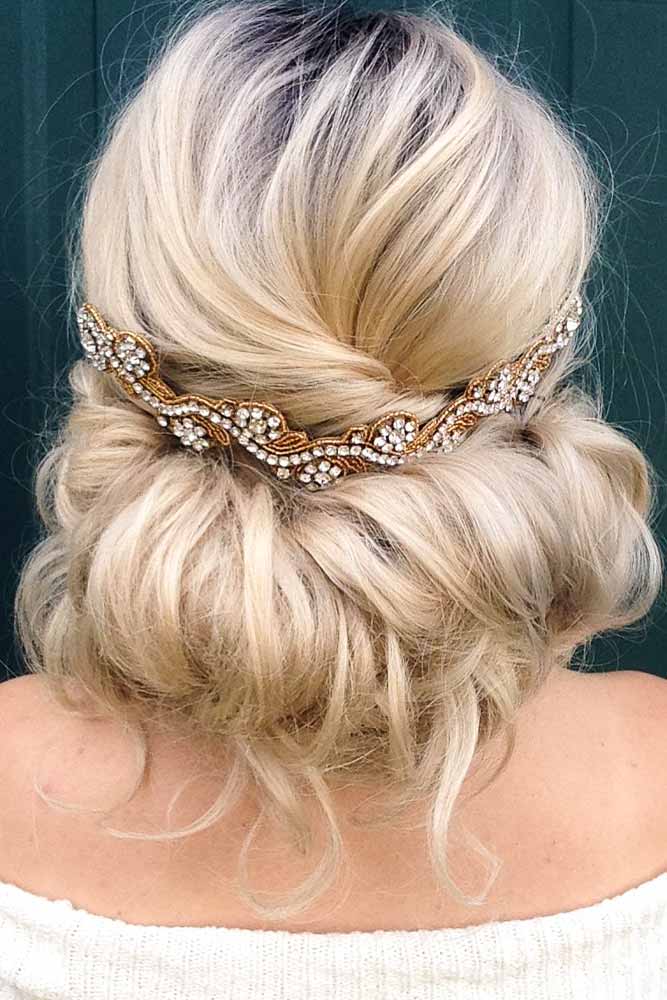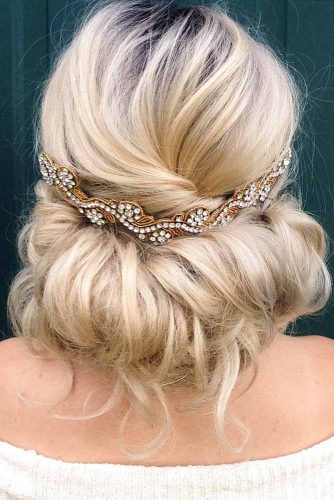 When you have longer tresses, there are so many hairstyles that you can rock. In this picture, you can see what Carefree Elegance is. This updo is slightly messy, yet, it is controlled, not the wild kind of messiness.
Greek Style Updo With Braids
Source: theupdogirl via Instagram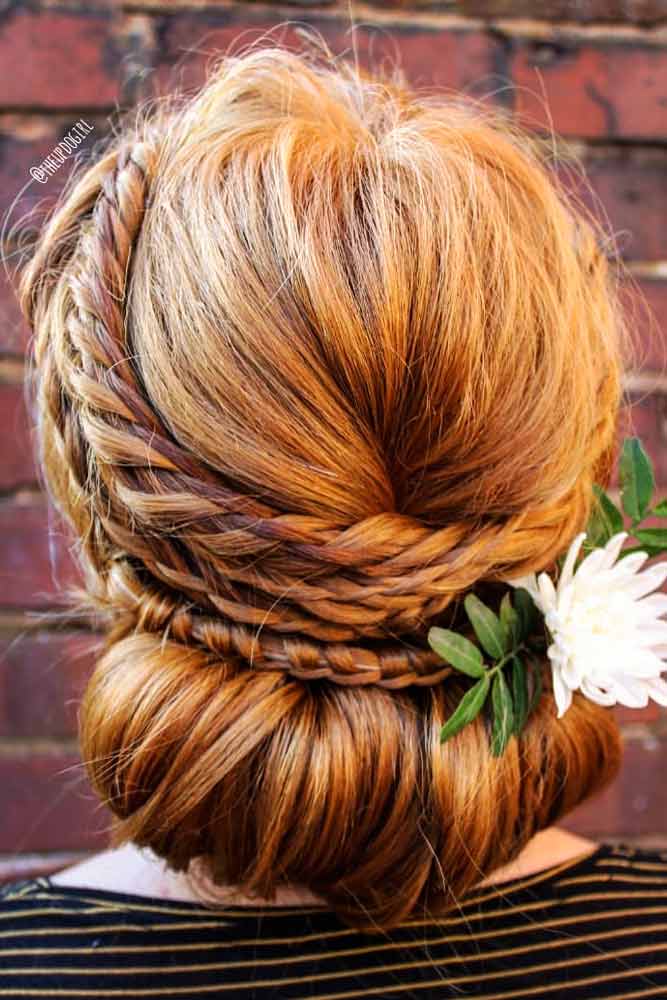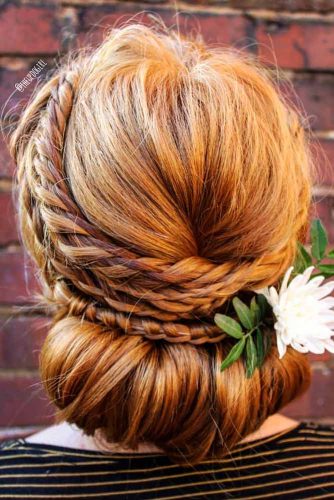 Why wearing hair ties if you can use your own tresses instead? Babes with long hair can sport this amazing hairstyle with a bun and braids. And this floral hair accessory is what only adds to the beauty of this updo.
Sleek Updo Hairstyle With A Low Voluminous Bun
Source: oksana_sergeeva_stilist via Instagram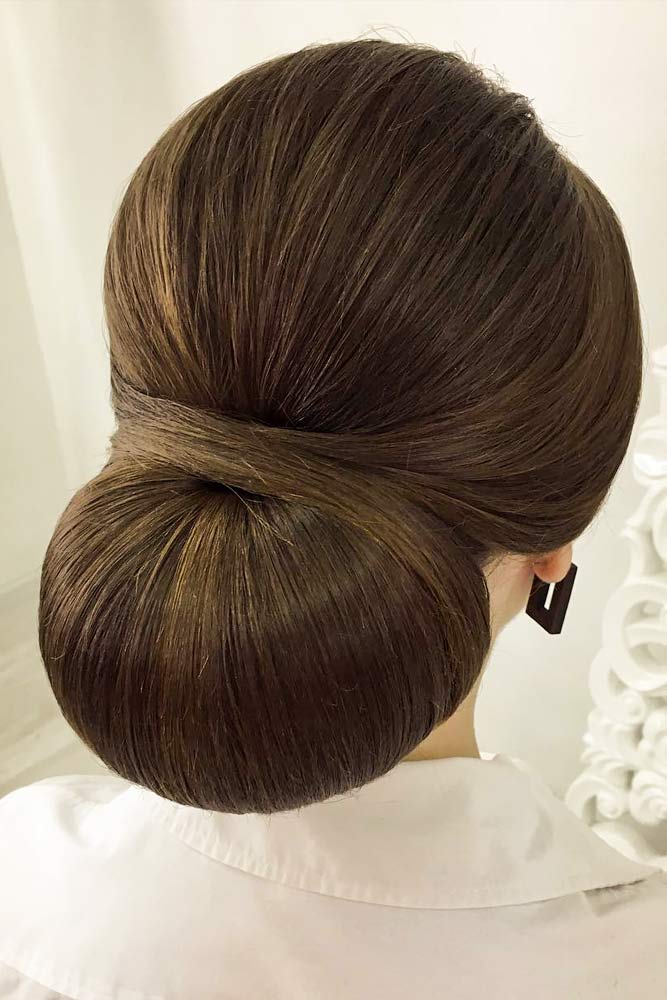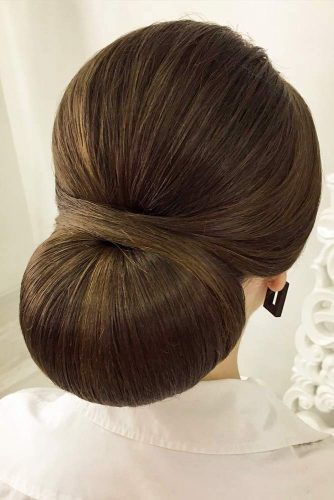 If you have sleek and straight hair, this hairstyle is definitely for you. But you will need a sufficient amount of volume for the beehive hair effect on top to appear as refined as shown in this picture. Shampoo that grants volume boost will help you achieve the effect.
Beautiful Sleek Updo With A High Voluminous Bun
Source: hairandmakeupbysteph via Instagram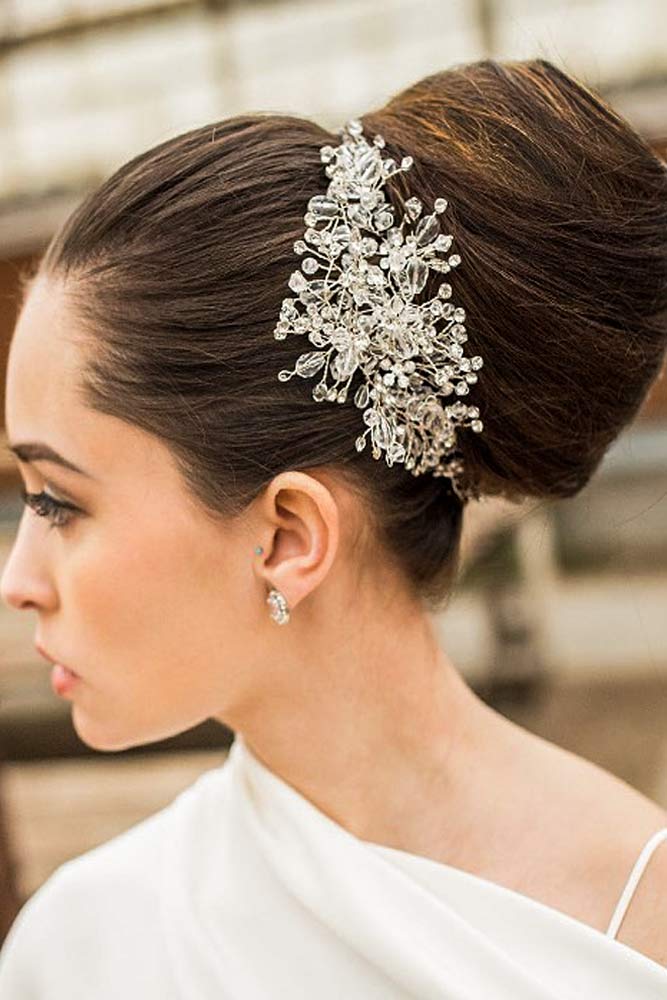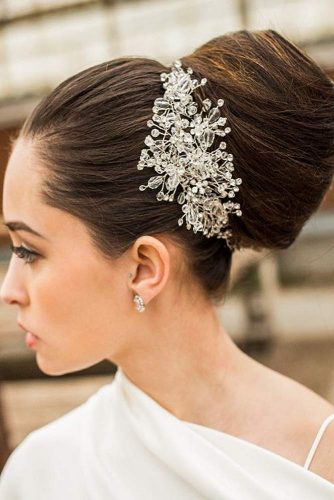 Are you a bride-to-be? Then maybe it's the best hairstyle for your wedding day! A hairstyle like this can be created on very long tresses. The length will give that necessary volume for the bun. When picking the accessory, make sure it matches the hair color.
Ponytail Hairstyles
Source: tonyastylist via Instagram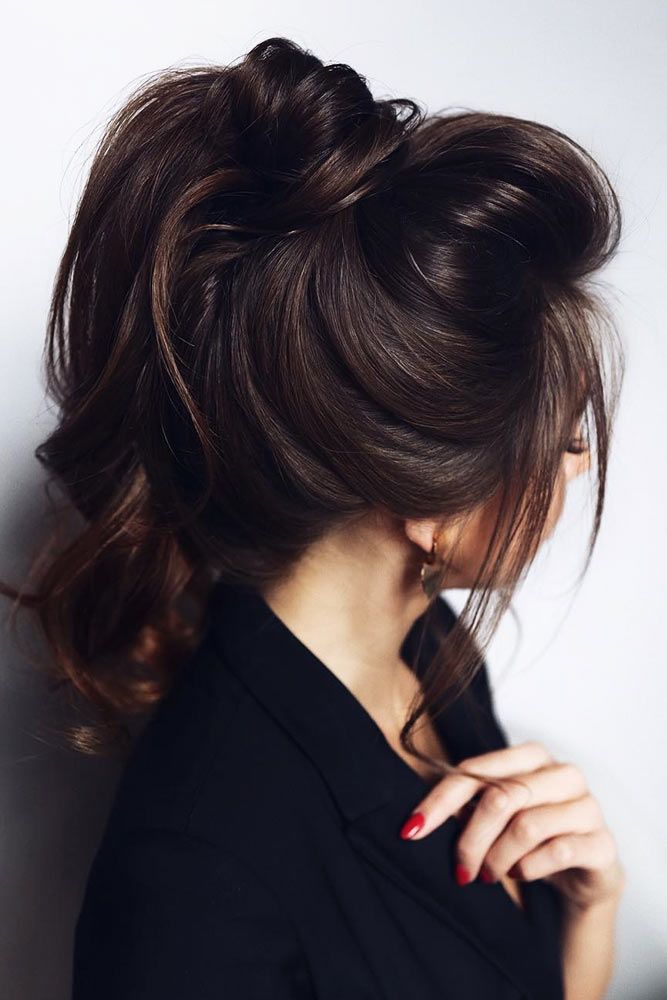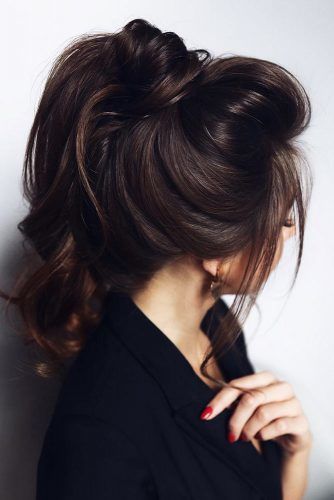 If you think that a ponytail is a simple or even plain hairstyle, you're missing out, girl! In the modern world of fashion, ponytails are the most beautiful hairdos ever: they can add a ton of volume, enhance your texture, and show off the charm of your long hair. And this high, loose, and unbelievably voluminous pony is a perfect example.
Twisted Pony With Headband Braids
Source: hair_by_zolotaya via Instagram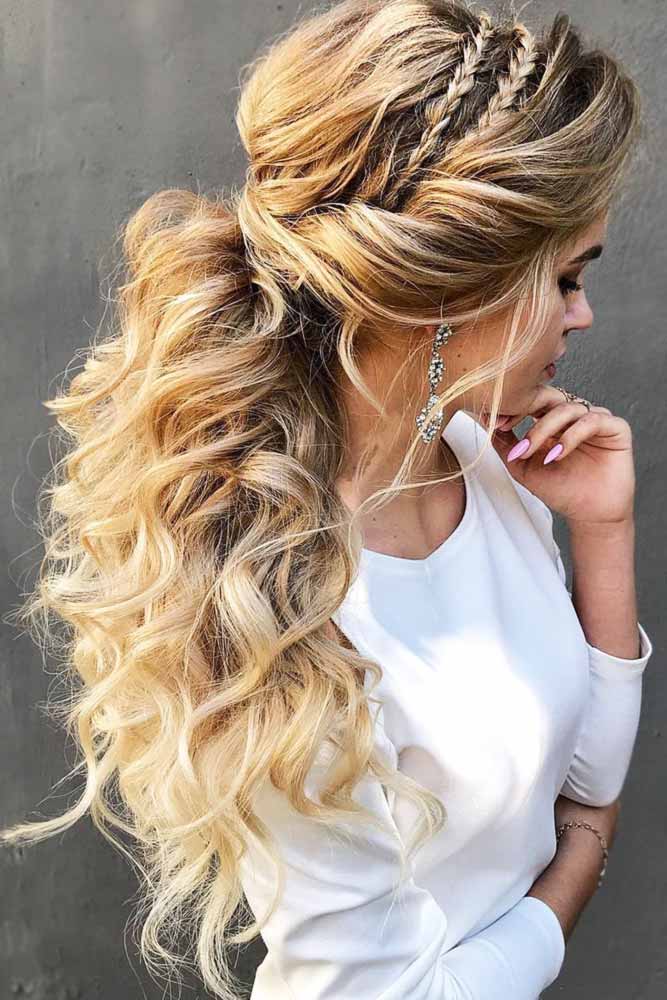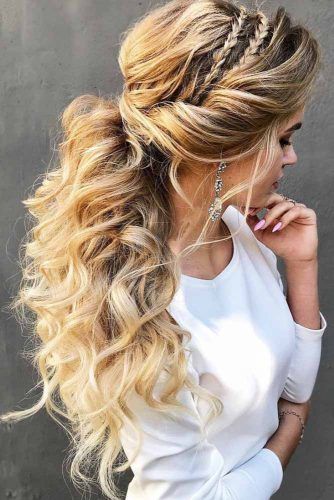 How about your pony to mix several textures? Playing around with braids and waves is a fun way to make a style unique, and a ponytail is not an exception. Lots of little lively waves, volumetric twists on the front, and a couple of braids as an accessory: isn't that gorgeous?
Mohawk Braided Low Pony
Source: tonyastylist via Instagram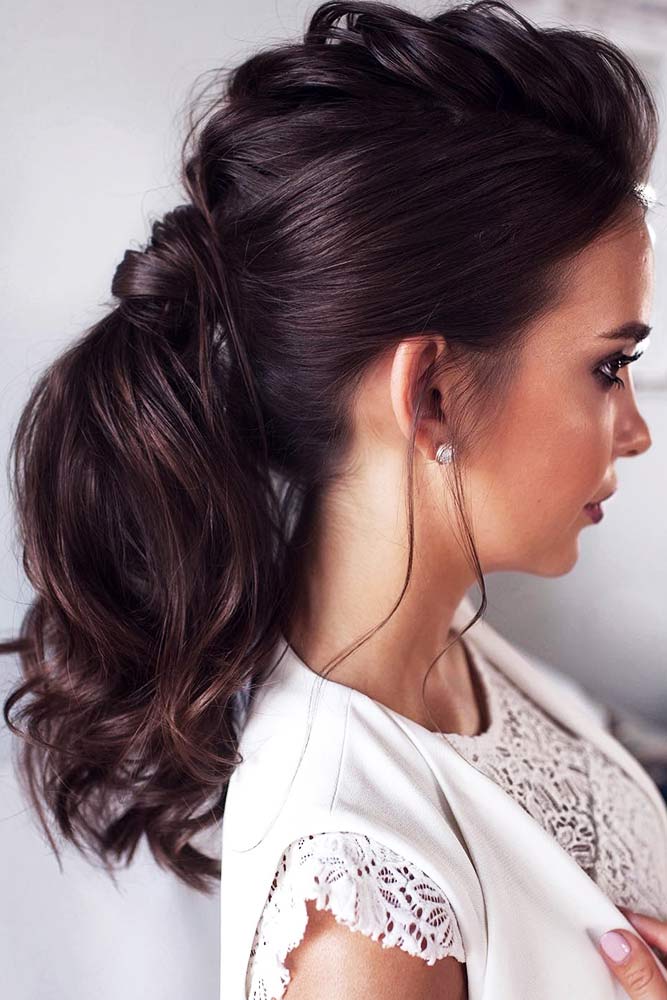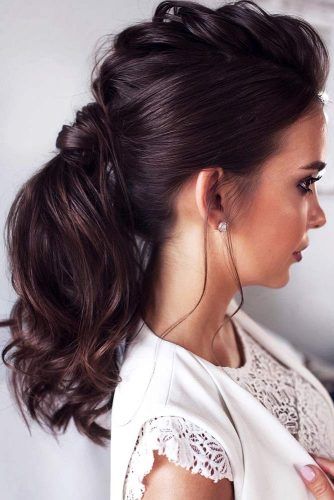 The Mohawk hairstyle has a feminine side, too! Just make sure that yours is made out of a braid and a pony. Create a loose pull-through braid on the top and finish the style by tying a ponytail. Then, pull the edges of your style and be ready to fascinate!
Pros Of Accessorizing Your Updo
Source: haircomesthebride via Instagram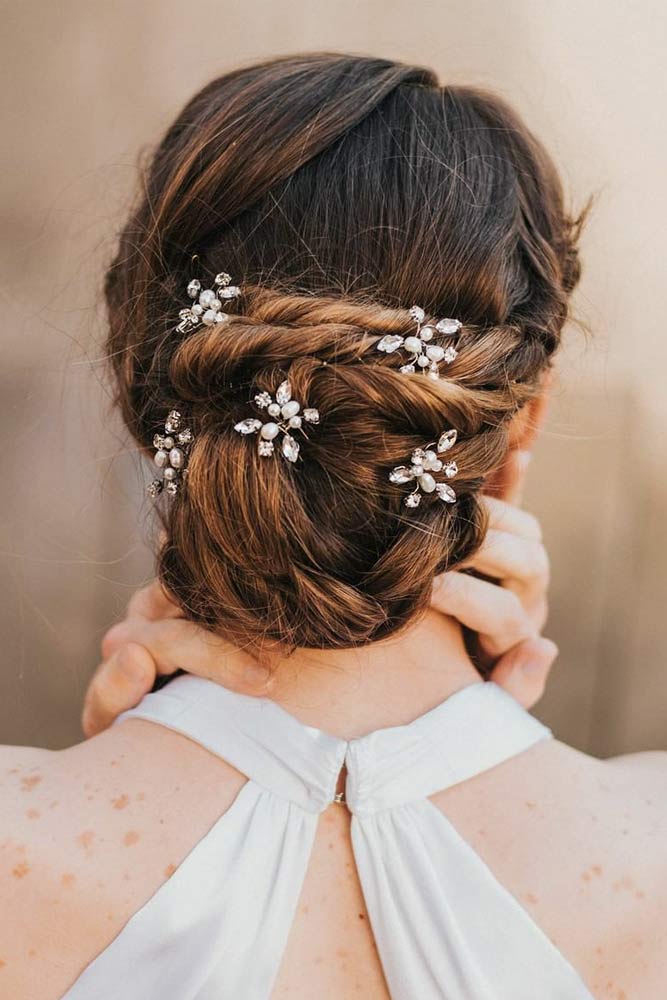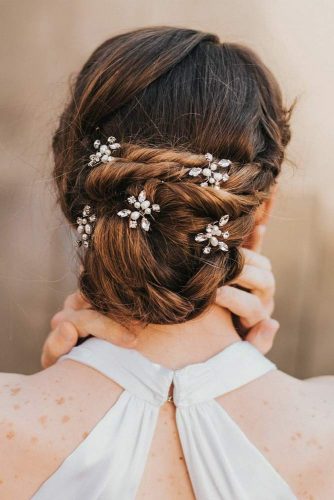 Here in this picture you can notice that this model's hair color is a bit washed out. She tries to hide it with the help of a hairstyle. But she wouldn't have succeeded without these sparkling bobby pins – little helpers that steal attention from her hair color.
Source: haircomesthebride via Instagram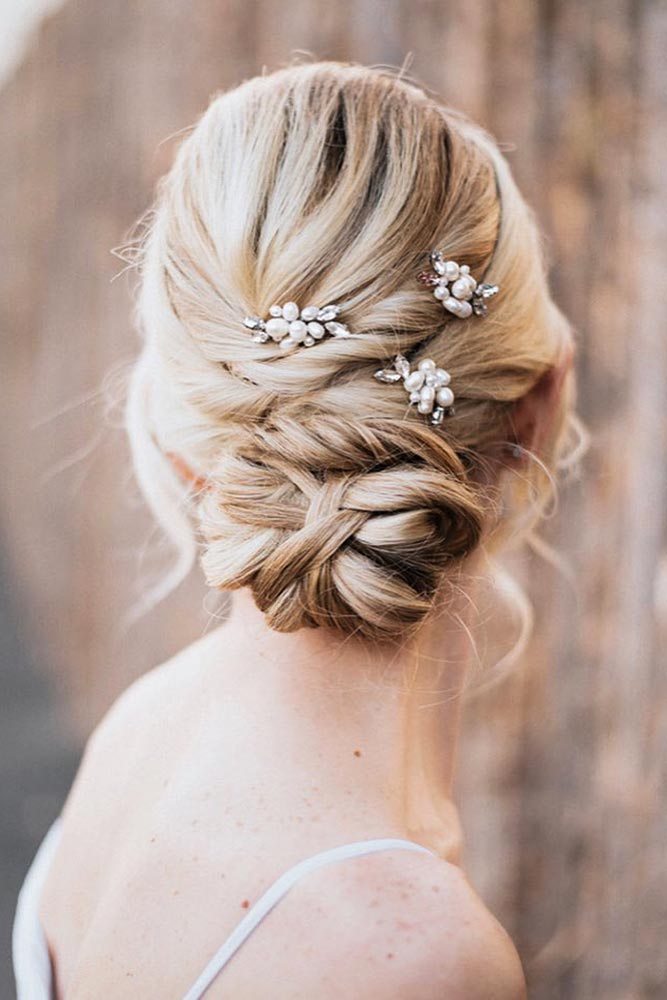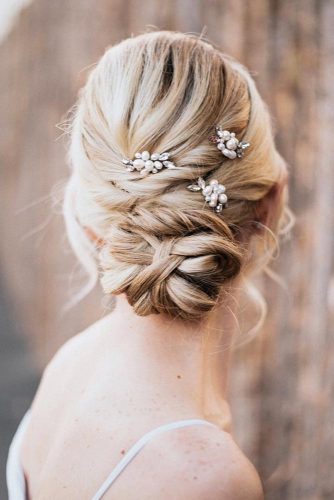 This updo hairstyle requires a certain amount of volume. Which means that this model couldn't sleek out her tresses with the product to deal with flyaways. But these gorgeous hair accessories make those unruly flyaways practically invisible.
Source: alexandralee1016 via Instagram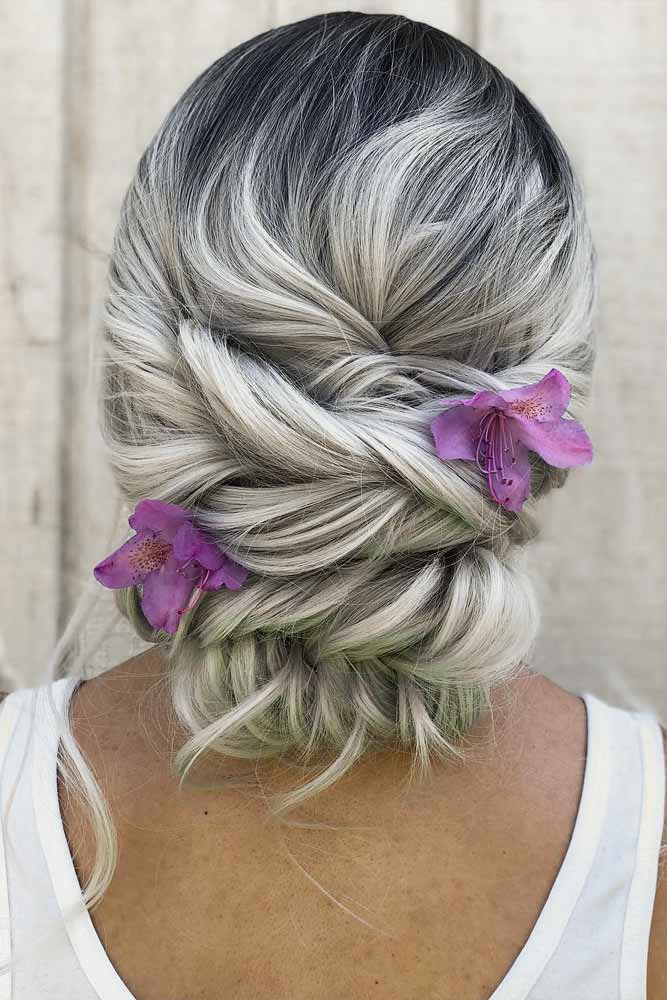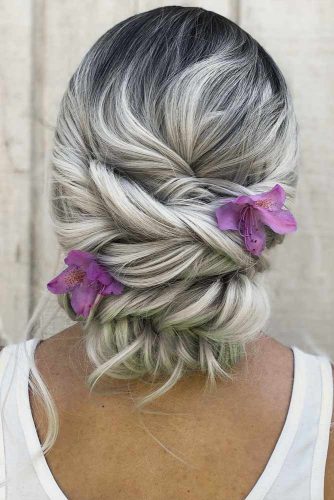 In this picture, you can see an example how a trendy color job can fail you. When worn loose, these
dirty blonde
hues appear cool and hip. But in an updo, the effect disappears. Luckily, these floral hair accessories are bright enough for the color job not to look like the outgrown roots.
Source: lenabogucharskaya via Instagram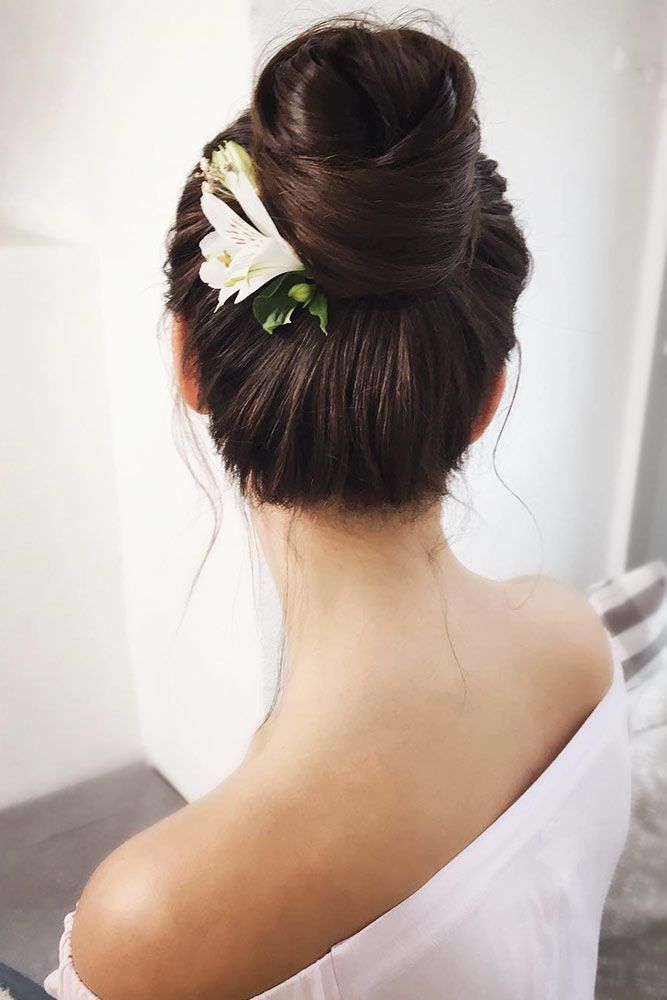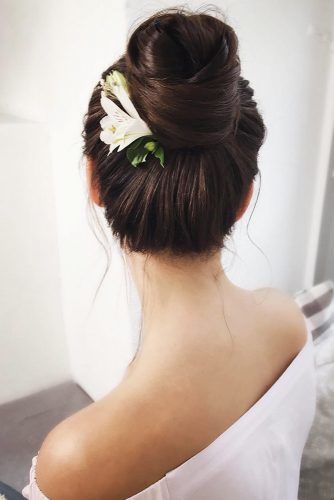 When you want to show up with a minimalist updo for some special occasion, it's very important to finish the style with the right accessory. For such hairstyles, it's better to go easy: a little flower is enough to complement the style in an elegant, unique way.
Source: hairandmakeupbysteph via Instagram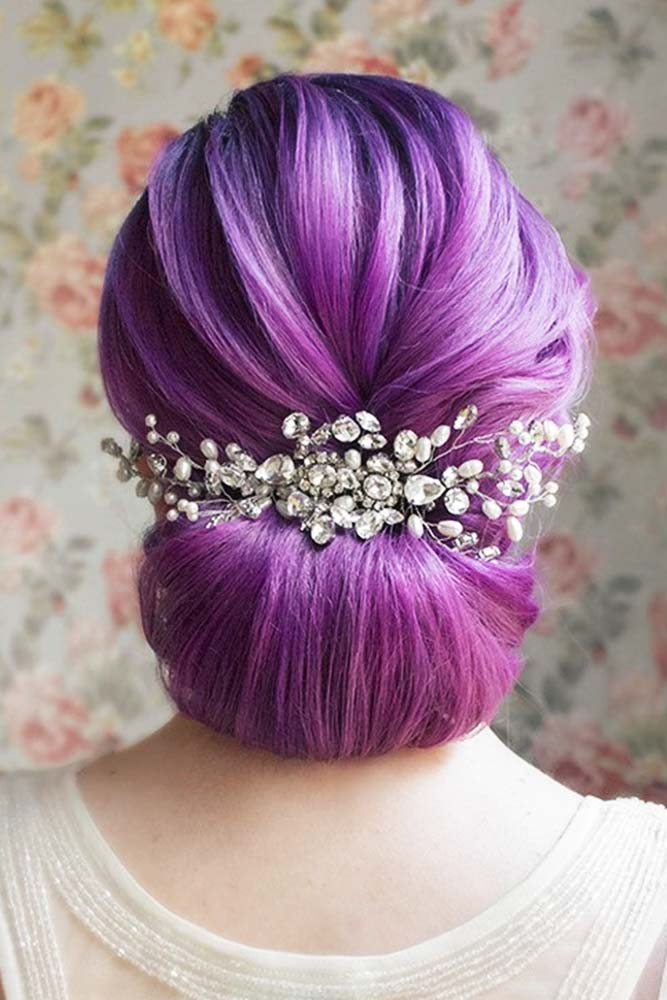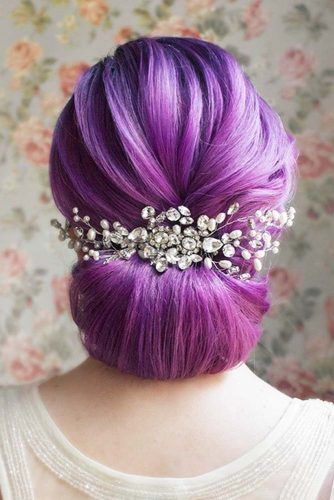 Low bun hairstyles like chignons or French twist go ravishingly with rhinestone hair vines. You can place it over the pinned portion of hair to give the updo a seamless look and accentuate your look at the same time.
Source: hairandmakeupbysteph via Instagram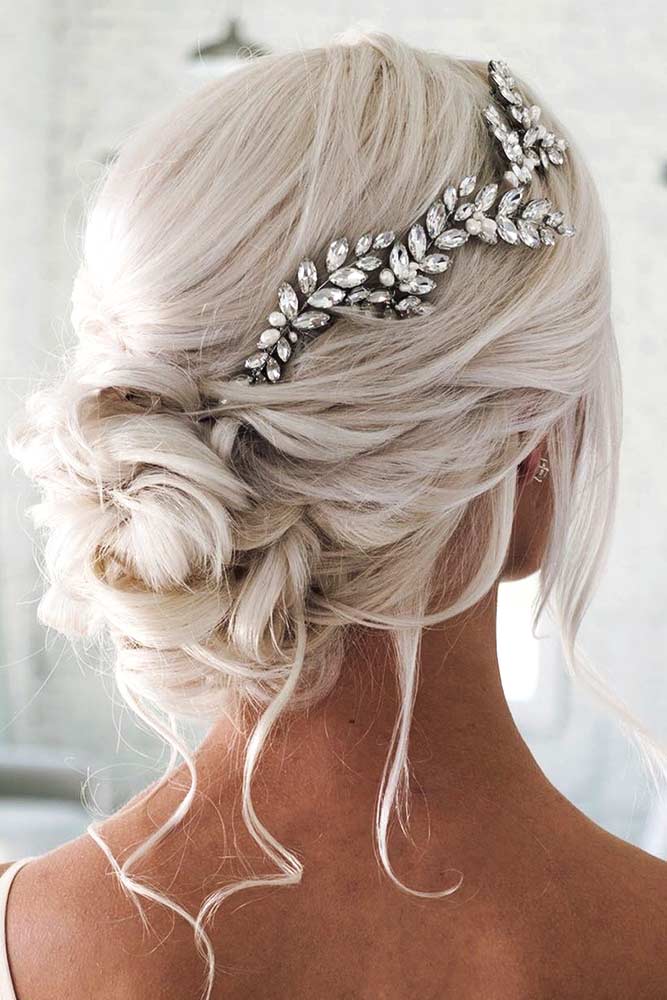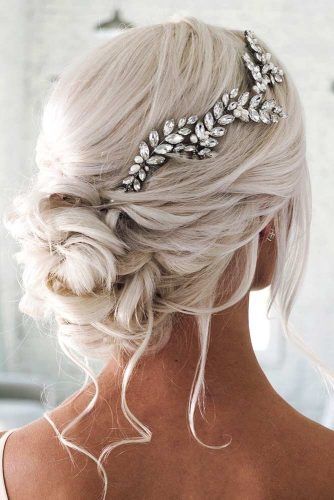 Also, you can let a hair vine lie along the side of the head to create a lovely and feminine silhouette to the overall look. Wearing simple but refined accessories is always a stunning idea, especially if you want to make a regular hairdo look festive.
As you can notice, these updos for long hair are pretty and versatile. We are sure that you will try them all eventually! But don't go away so soon, check out some other posts we have.