A bixie haircut has gained a great deal of popularity recently and not for nothing. This is a perfect hair look for women who value freedom, practicality and are here to break gender stereotypes. A bixie cut may look as feminine and romantic as you allow it to. But in its essence, it is an incredibly daring and bold. Want to know more about it? Make sure to study our guide carefully, which will give you full insight into the look and infuse you with a dose of inspiration.
What Is A Bixie Haircut?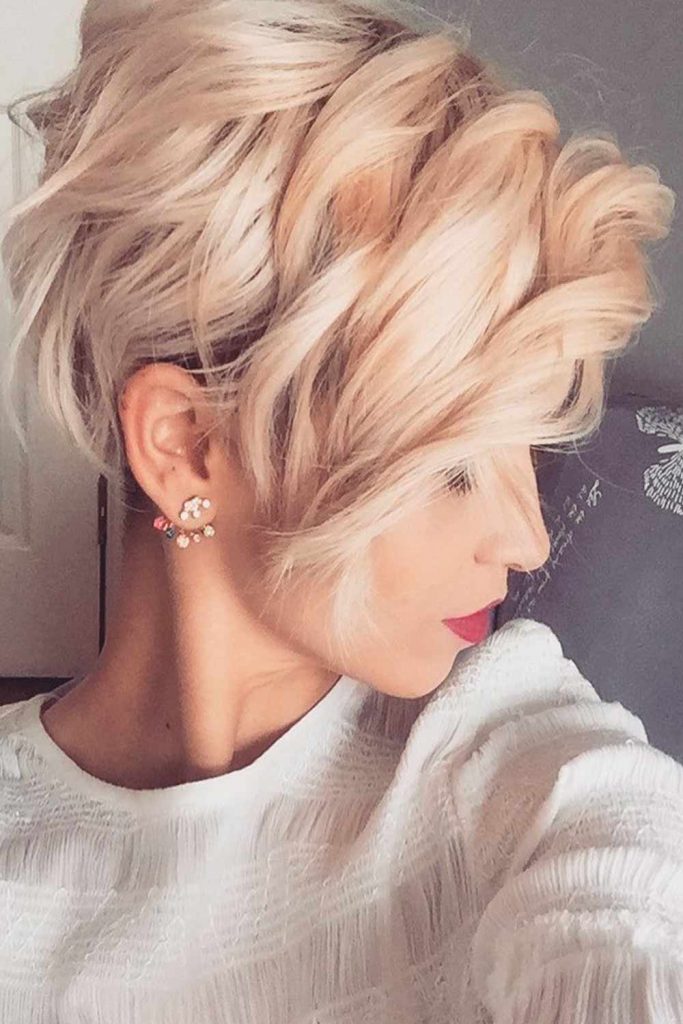 Credit photo: instagram.com/lenna_kf
But first, what is a bixie haircut? This is a short modern haircut, which emerged as a result of combining a bob with a pixie haircut. Of course, it adopted only the best features from each of them. A bixie haircut is still pretty short – the ends typically skim the ears. It can be somewhat extended, but not too much. The tips should be tapered so that the haircut does not look heavy or bulky. As a result, you get a smooth silhouette.
90s Bixie – A Familiar Look From Decades Ago
Credit photo: RitchardD/Shutterstock
i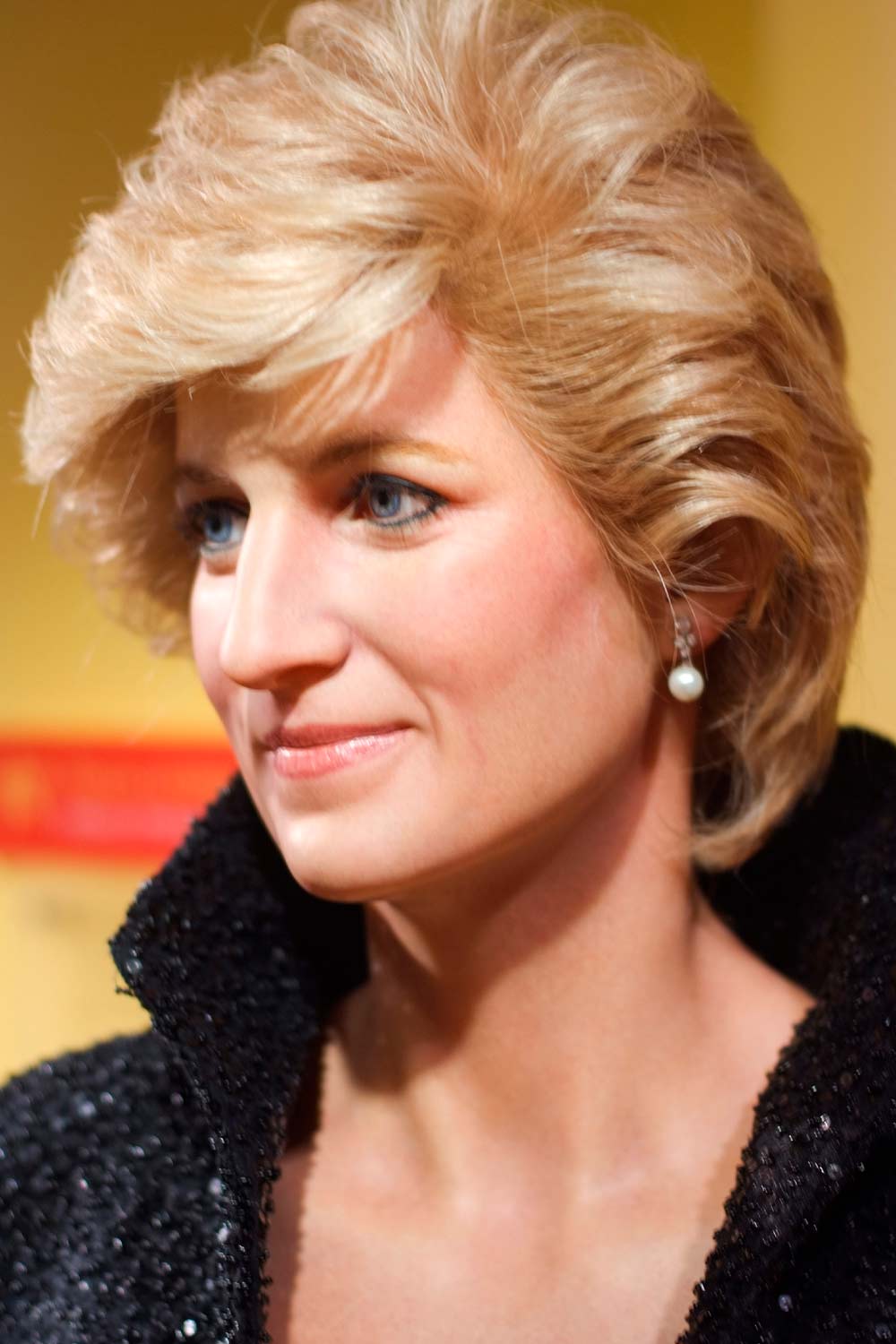 Credit photo: Featureflash Photo Agency/Shutterstock
i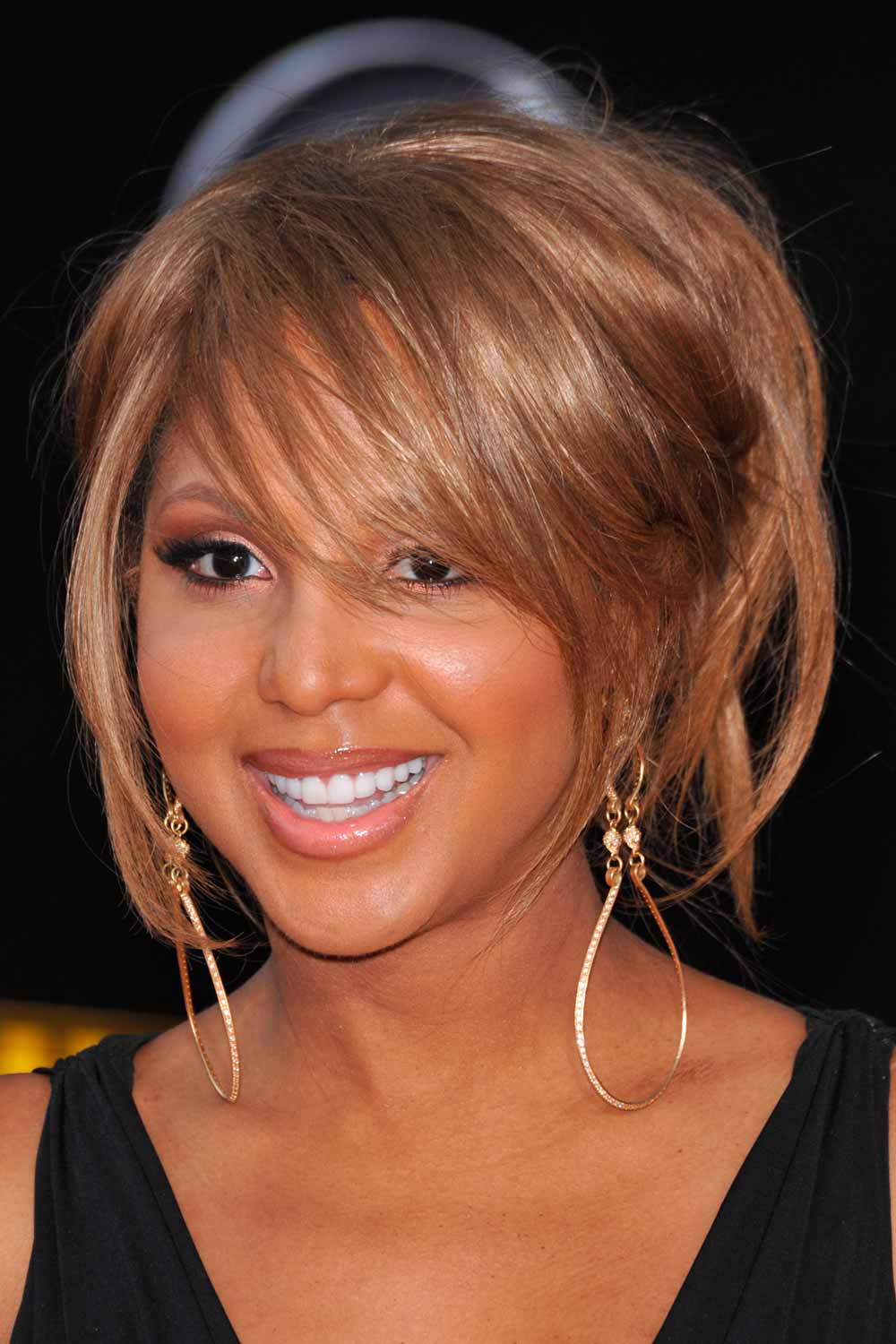 Credit photo: Featureflash Photo Agency/Shutterstock
i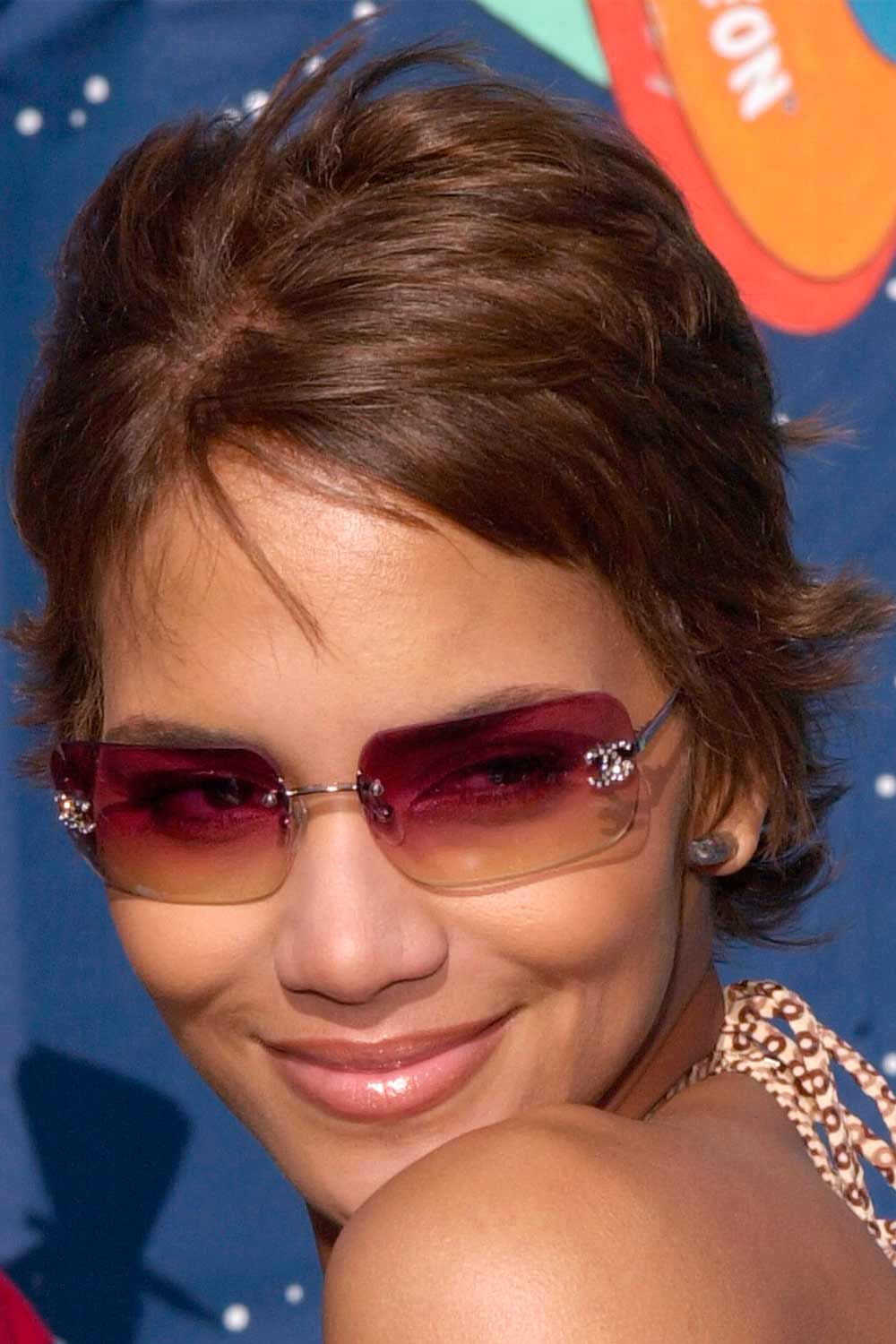 Credit photo: s_bukley/Shutterstock
i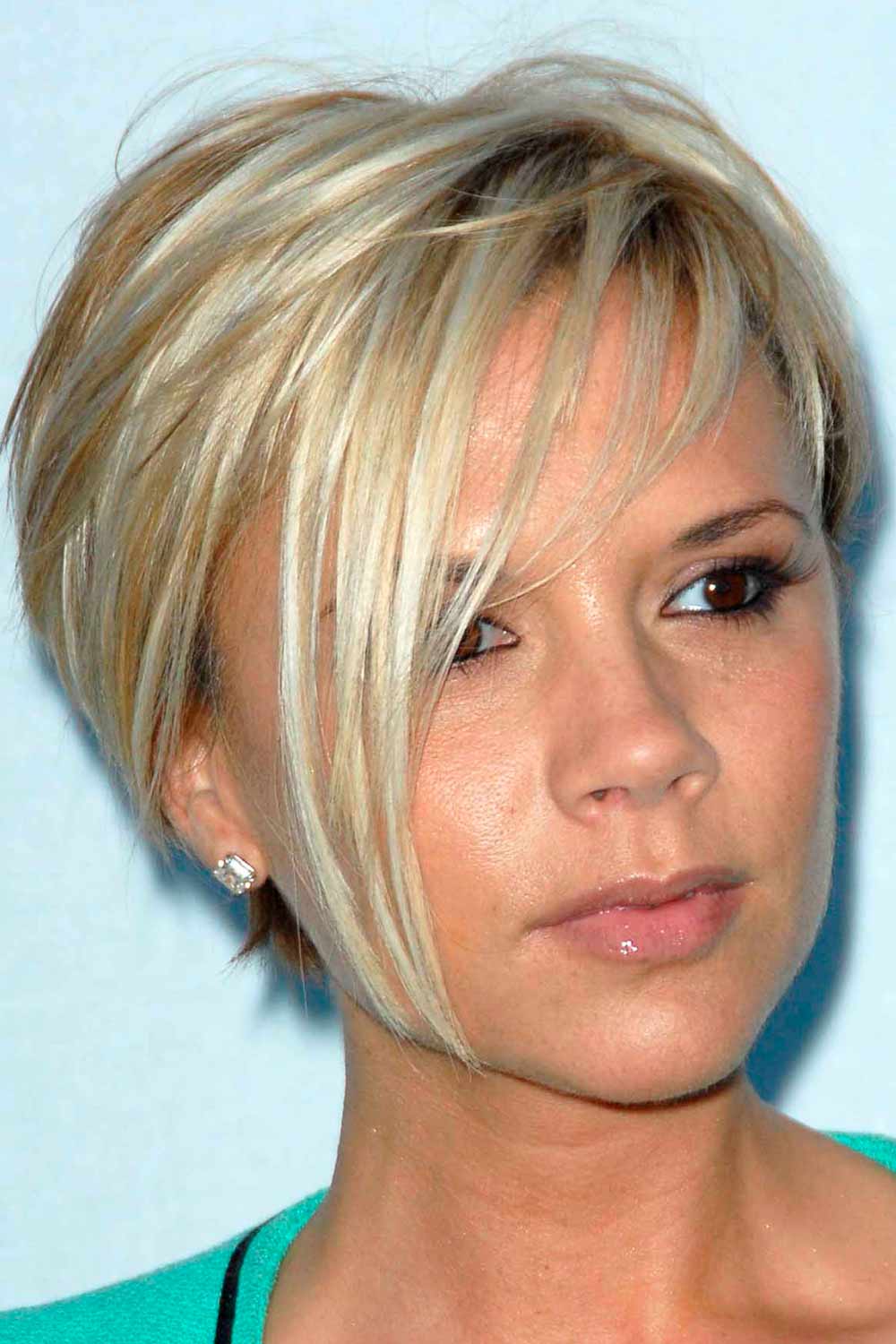 Credit photo: Vahan Stepanyan/Shutterstock
i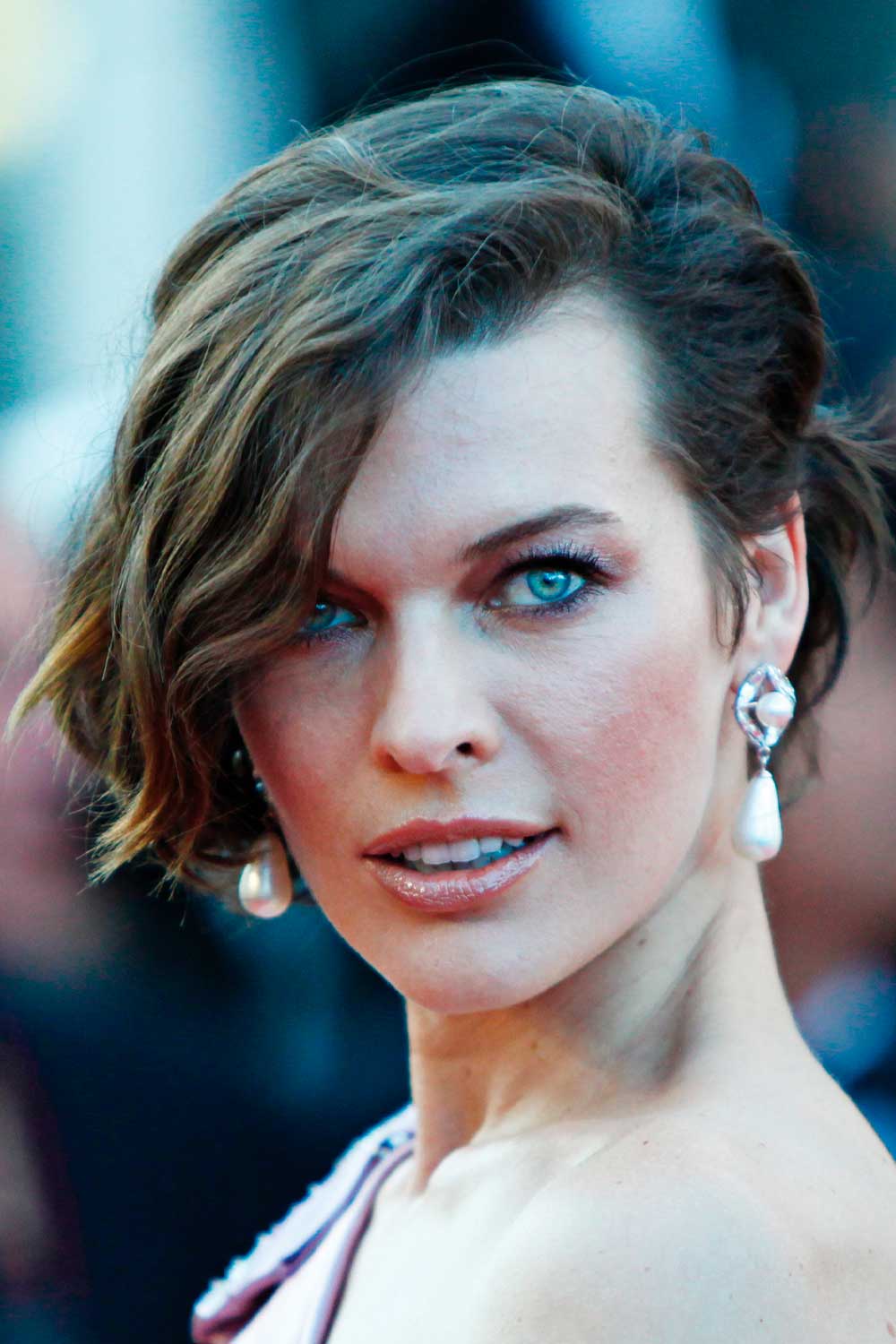 /
While a bixie cut is incredibly popular these days, it is not a brand new trend. Moreover, the 90s bixie, which could be spotted on Lady Di and Cyndi Lauper back in the day, draws inspiration from the 60s version of the look. Yet, it looked much more feminine and delicate.
For women who opted for the 90s bixie haircut, as well as the 2000s, it was no longer a way of breaking gender stereotypes but a matter of self-expression. Halle Berry and Toni Braxton are great visual examples of this. Such trend setters as Winona Ryder and Victoria Beckham had their personal take on the bixie hair cut, which gave off empowering vibes, ruining the beauty standards of that period.
Bixie Haircut Trend As A Sign Of Individuality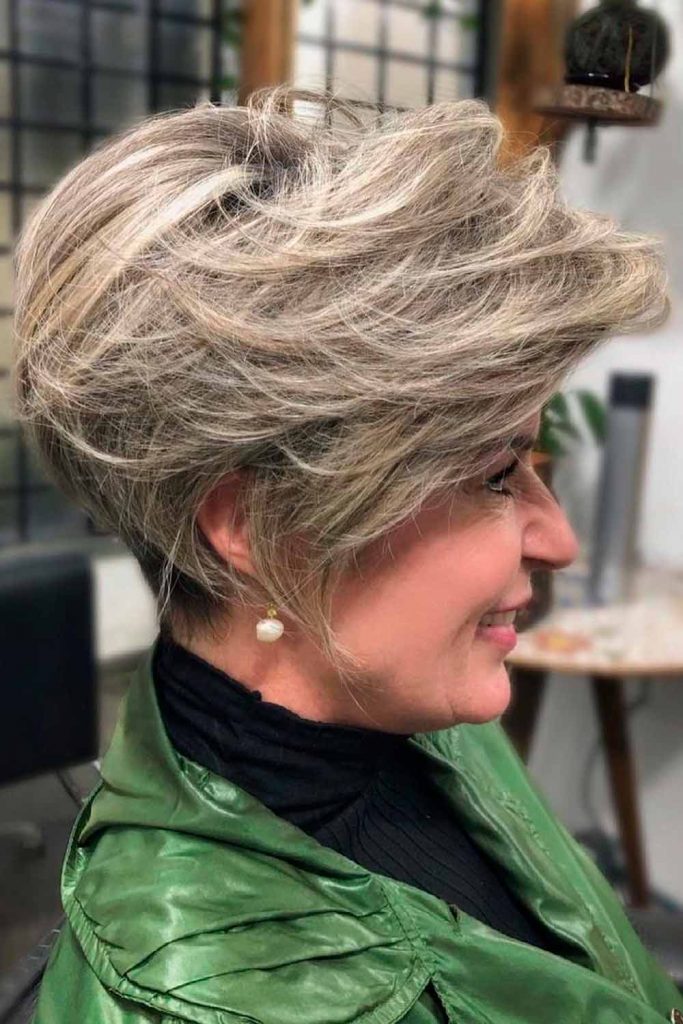 Credit photo: instagram.com/meucabelocurto
There is a common thought that short haircuts do not work for everyone and we are here to prove it wrong. It is just important to find a style that would look flattering on you personally and meet your requirements and expectations. This rule also applies to a bixie haircut. When opting for it, consider whether you are going to be able to maintain the look, as styling it may take some time and practice. Also, you need to adjust it to your hair type and preferable length.
When deciding on the style of the bixie, you should take into account such factors as your face shape, hair type and how much time you have on your hands to maintain the look. As such, there is a short bixie haircut for thin hair, a long thick bixie haircut and many other variations. Your hairstylist may advise you on what length and shape suit the type of your face better and how to take care of the cut afterward.
Bixie Haircut For Fine Hair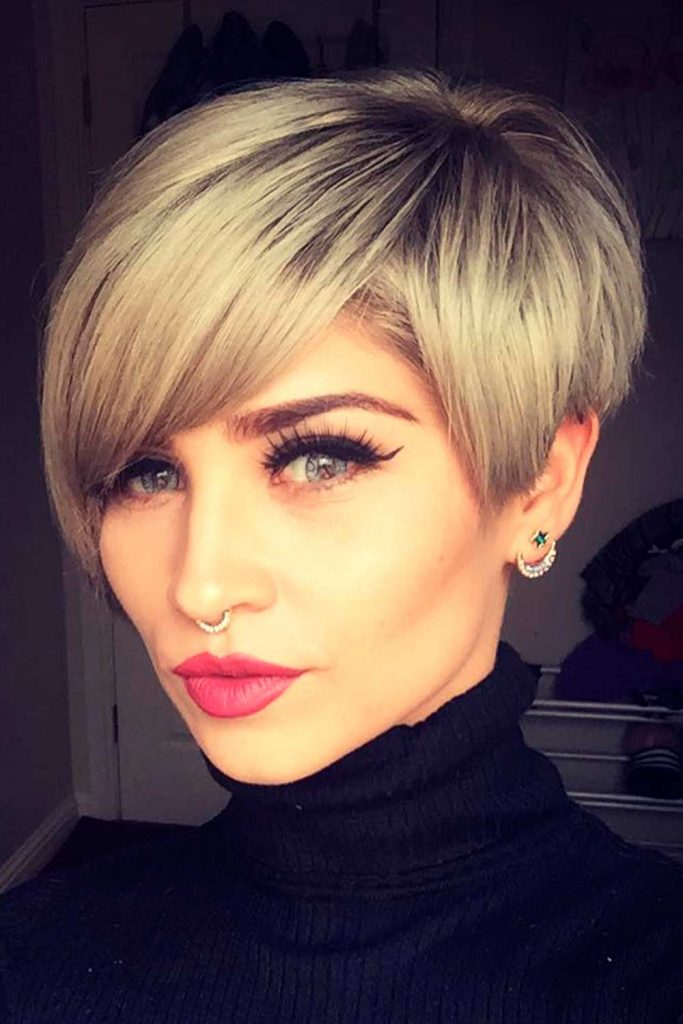 Credit photo: instagram.com/lenna_kf
For women with fine hair bixie haircut can make a world of difference when shaped in the right way. A perfect bixie haircut for fine hair suggests a lot of layering and texturizing so that the strands appear more voluminous. The layers should not be too short or wispy. You can enhance the structure of your cut with a hair styling product aimed at texturizing and volumizing the strands.
Bixie Haircut For Thick Hair
Credit photo: @andrewdoeshair
i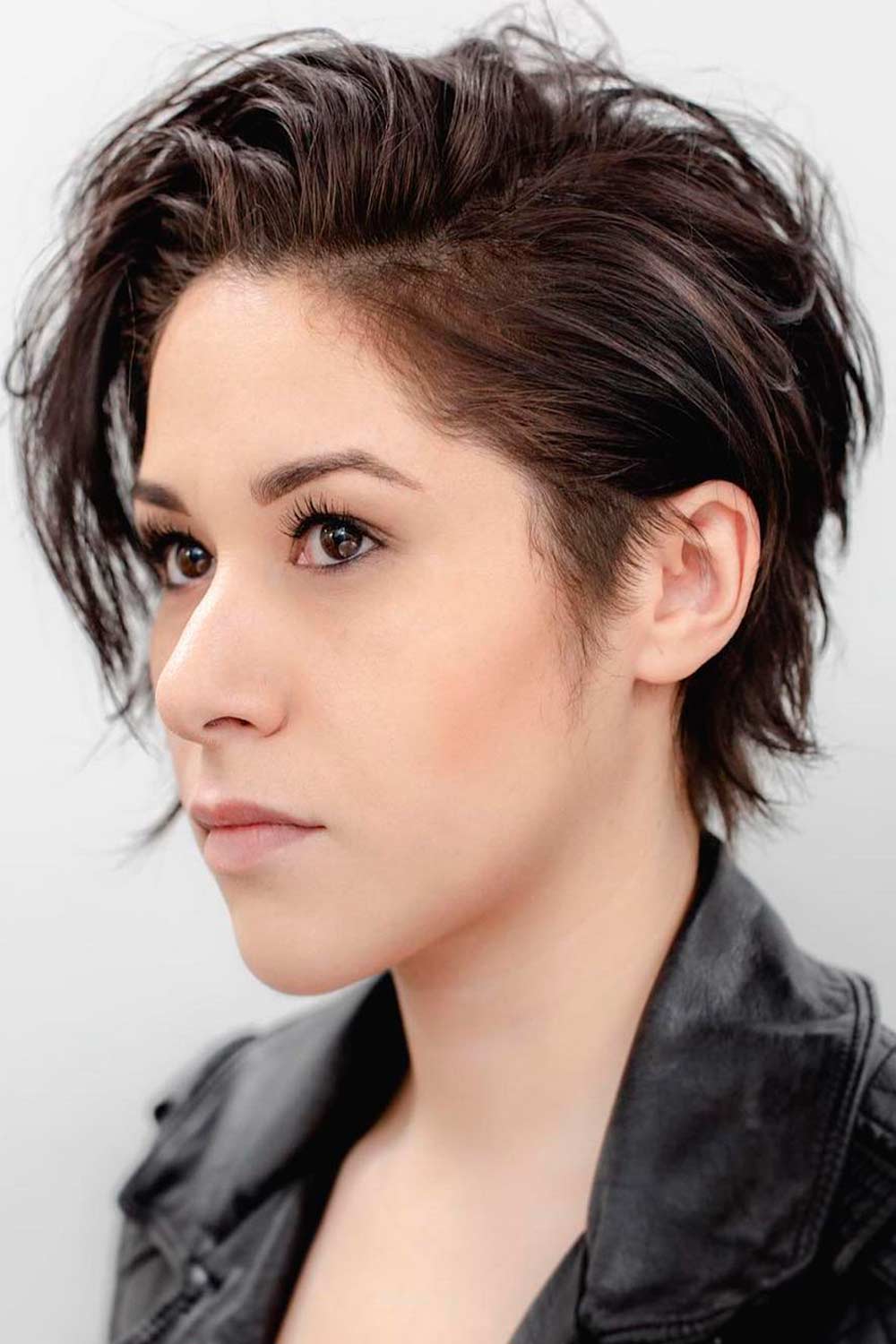 Credit photo: @meucabelocurto
i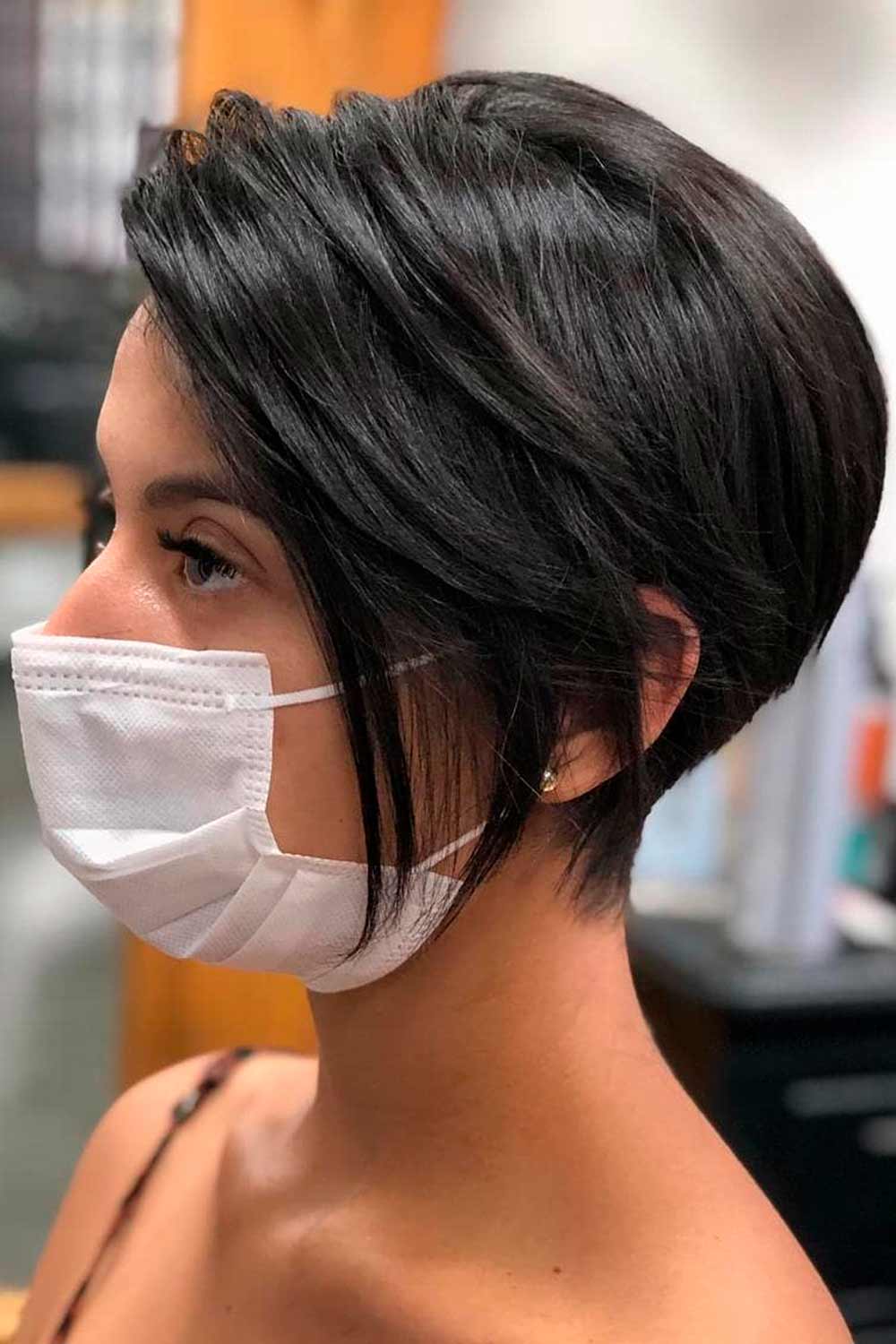 /
So that the bixie haircut for thick hair would look its best, you need to take off weight from your tresses by thinning them out. In this way, you will add a feathery finish to the look, which makes styling your thick locks as easy as pie. You should not worry that piecey ends will make your hairstyle look scruffy or unkempt. Instead, it turns out very neat and chic.
Long Bixie Haircut
Credit photo: @andrewdoeshair
i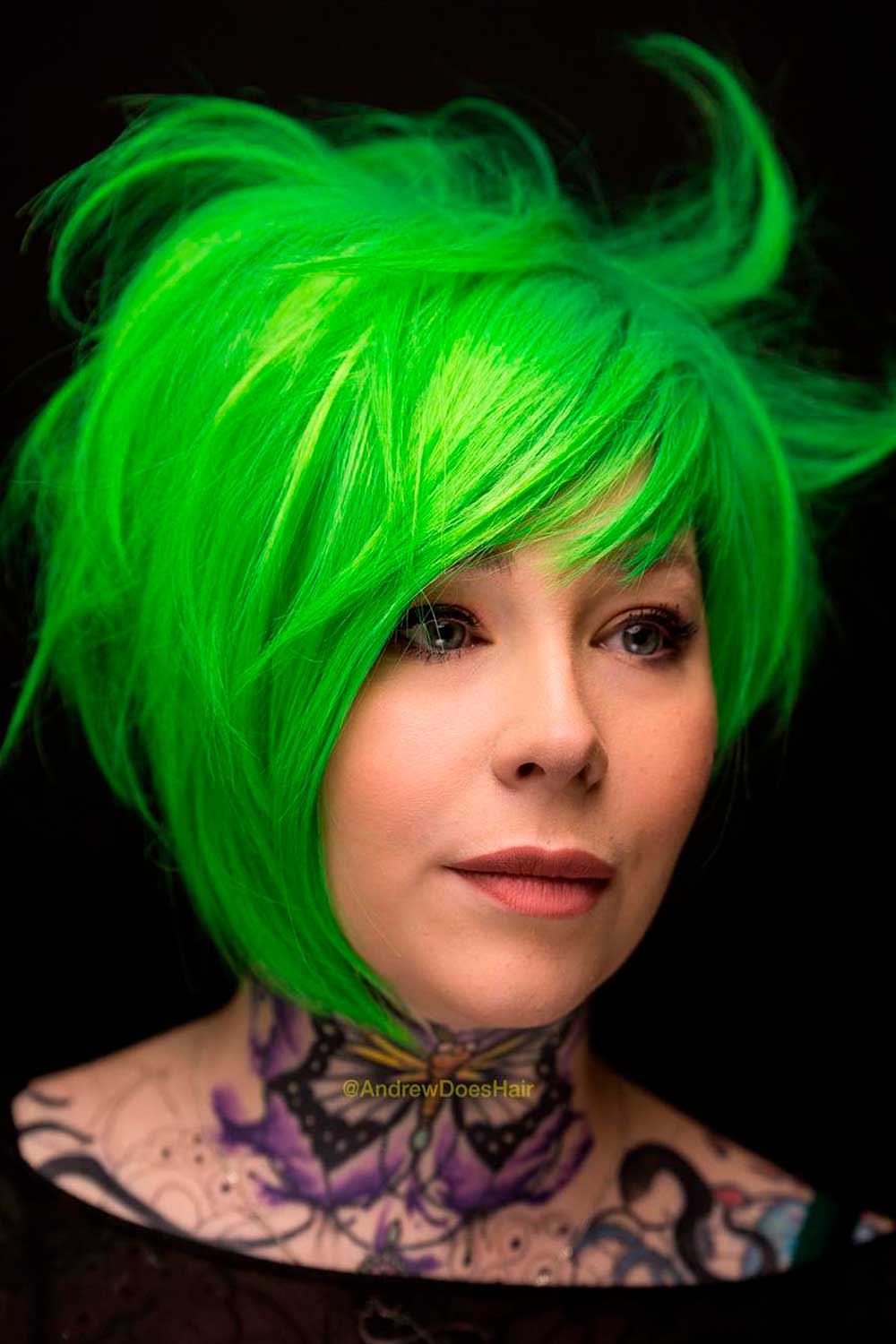 Credit photo: @headrushdesigns
i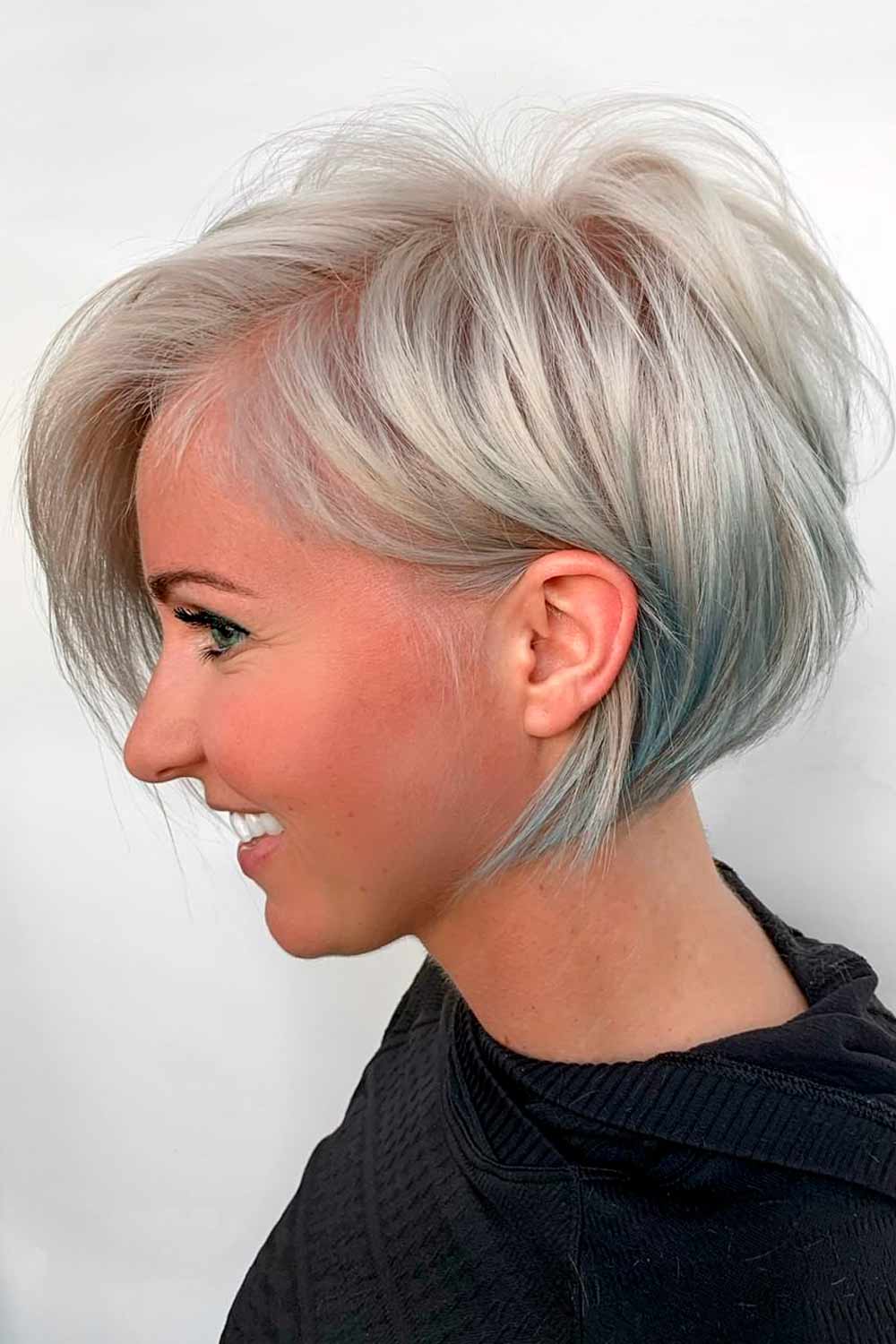 /
While this is essentially a short hair look, there is also a longer version of a bixie haircut. It makes your locks appear more voluminous and brings an airy feel to your appearance. If you have a chubby face and your forehead is pretty high, a long bixie is your way to go. It also allows for various accents, like an asymmetrical pixie bang with face framing strands.
Bixie Haircut Curly Hair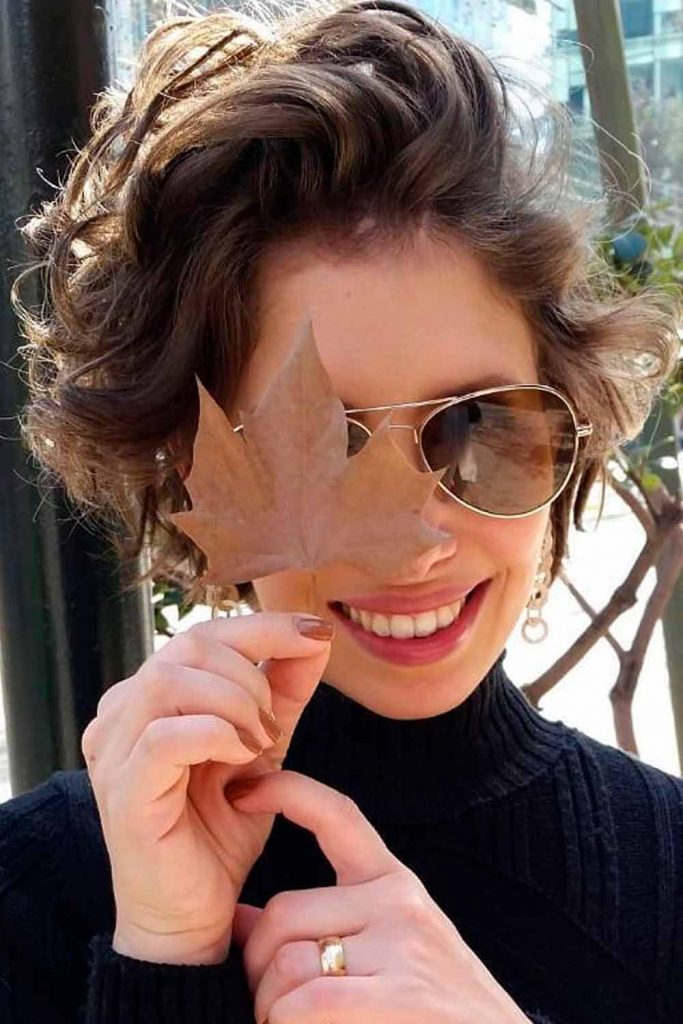 Credit photo: instagram.com/meucabelocurto
With a bixie haircut curly hair seems more voluminous and defined no matter what type of curl you have. This effect can be achieved with the help of feathered layers added to the top. The rest of the locks may be a bit elongated, which gives the style an intricate twist and makes it resemble a trendy mullet haircut. The styling is relatively effortless with this hair look – after you hop out of the shower, towel dry your tresses and apply a leave in conditioner for curly hair, follow up with a hair gel and you are pretty free to go.
Bixie Haircut With Bangs
Credit photo: @andrewdoeshair
i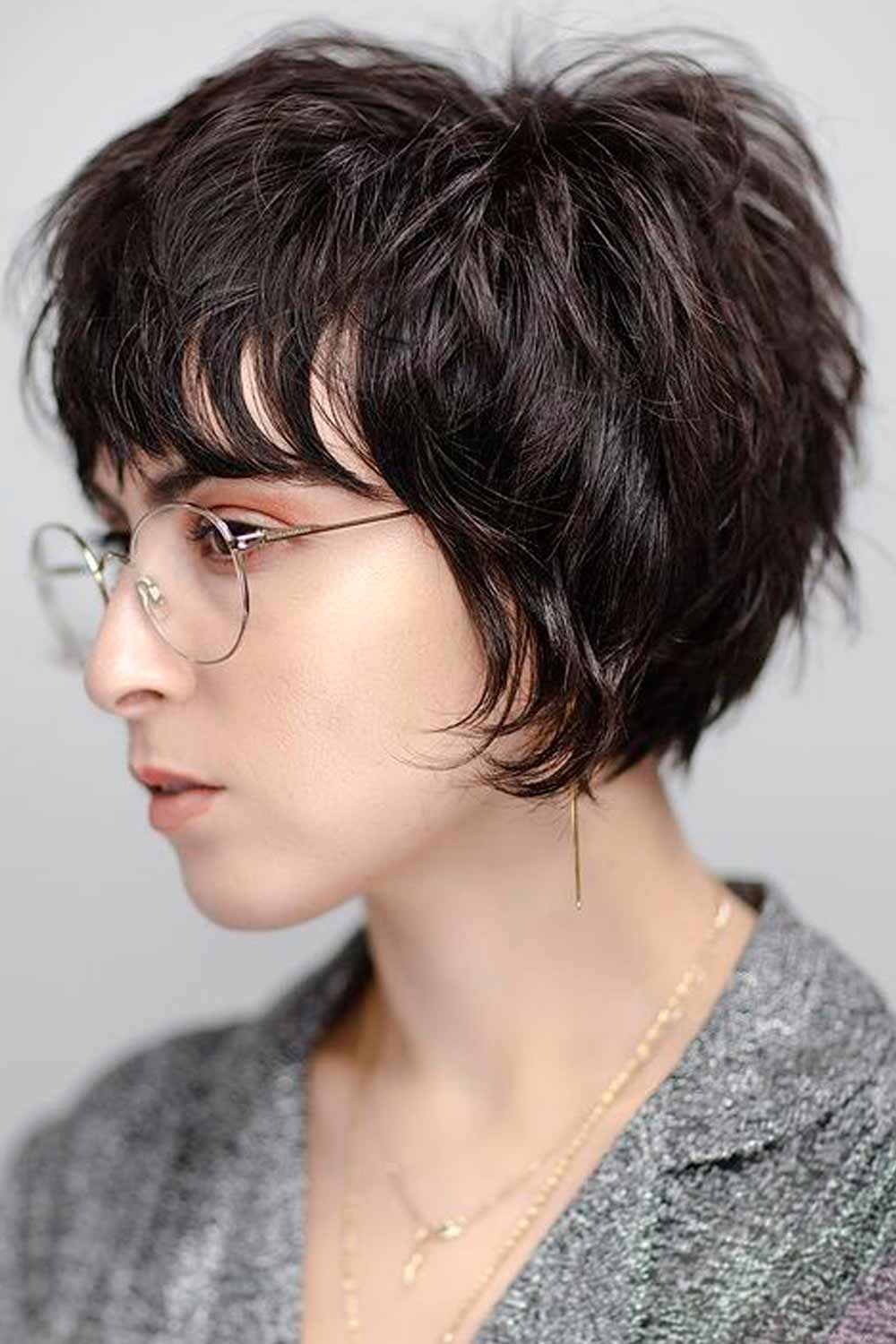 Credit photo: @meucabelocurto
i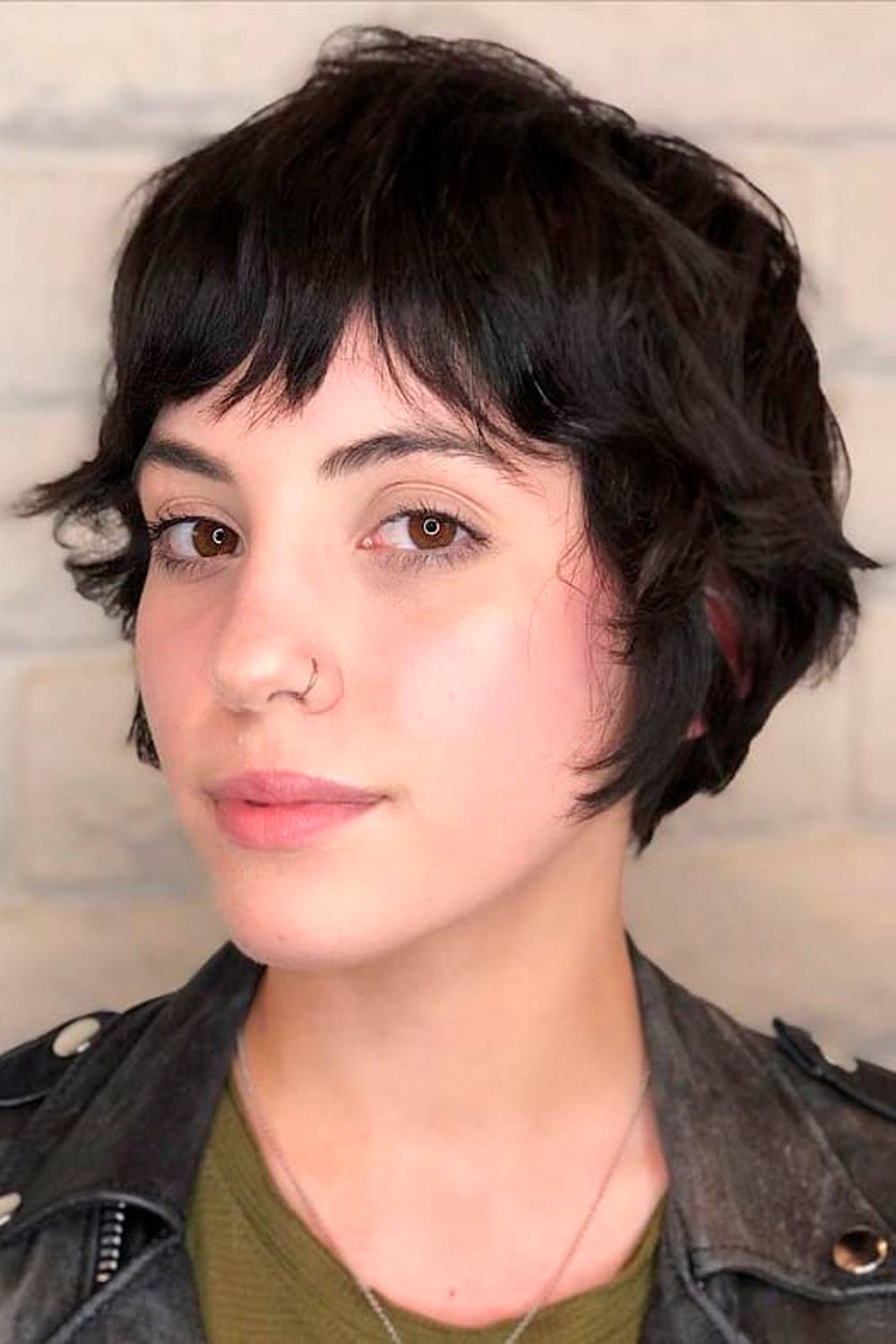 /
There are many ways to pull off the bixie haircut trend and accompanying it with bangs is one of the most popular ones. If you want to make your hairstyle more balanced and textured, go for a short bang that frames your face. This also provides ease of styling and maintenance. Feel free to try on other types of bangs, matching them to your face shape and hair type.
Bold Choppy Bixie Haircut For Straight Hair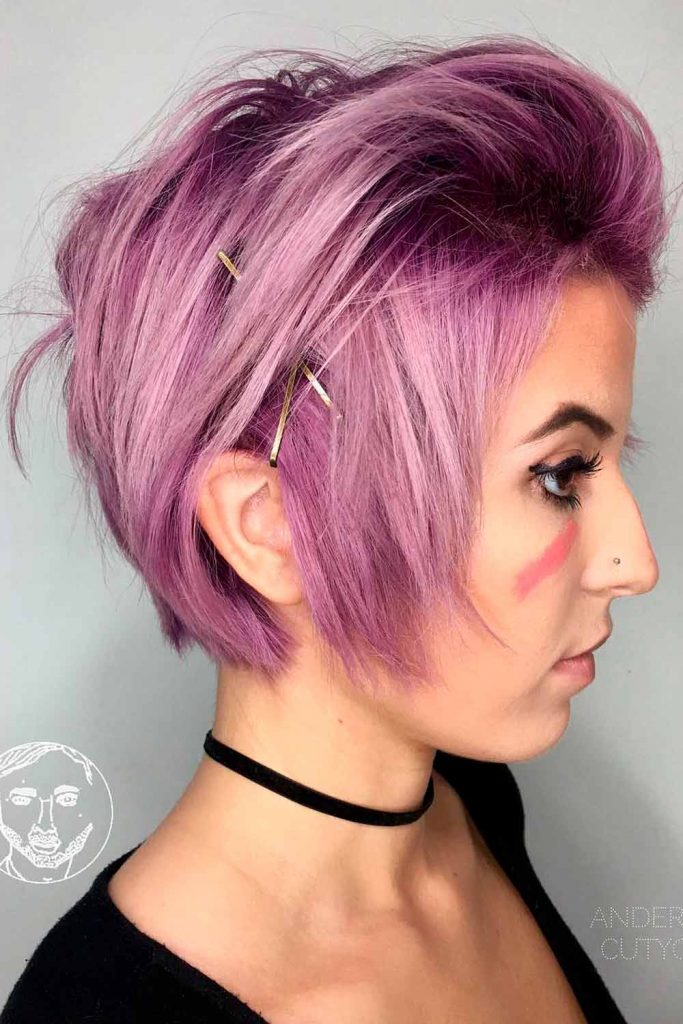 Credit photo: instagram.com/cutyourhair
As we mentioned before, the bixie cut can work for any hair type and straight locks are no exception. Yet, it is essential to make the strands light and movable so their weight does not drag them down. Another way to avoid your bixie looking flat on straight hair is by styling it with a hot brush or a blow dryer. Highlights and lowlights can also make your straight bixie more structured and multidimensional.
Long Layered Bixie Haircut With Side Swept Bangs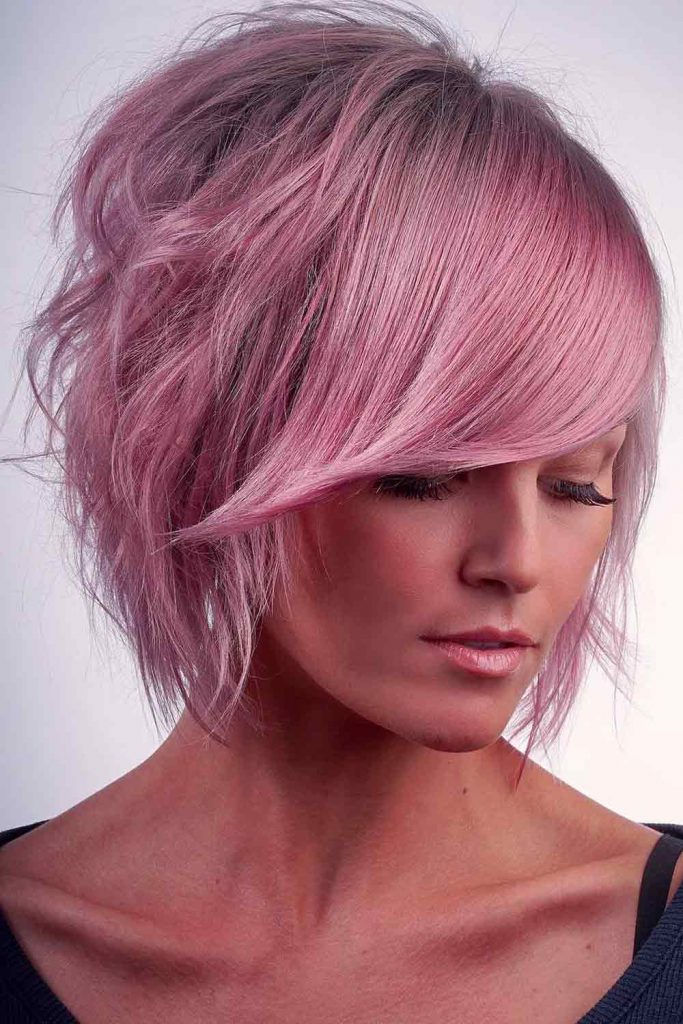 Credit photo: instagram.com/hairgod_zito
A long bixie hair cut pairs nicely with a side swept bang. The style can be pulled off on any hair type, yet fine haired women will find it the most beneficial. Soft layers ensure that your locks get enough body and volume whereas the bangs make your facial features stand out. You are welcome to style it in any way you like. Though, an uneven parting and a messy finish are arguably the best options.
How To Style A Bixie Haircut?
Credit photo: instagram.com/lenna_kf
i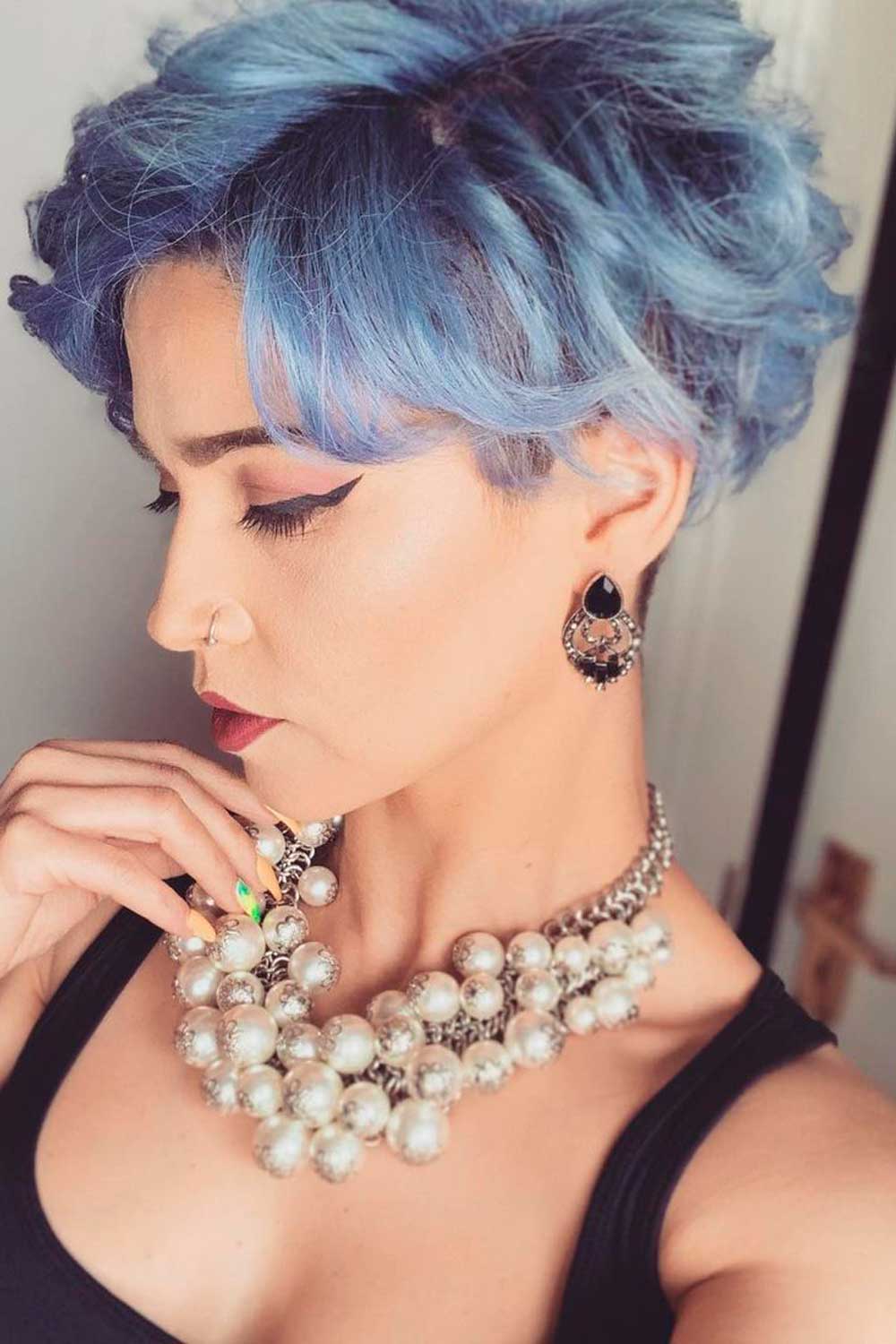 Credit photo: @headrushdesigns
i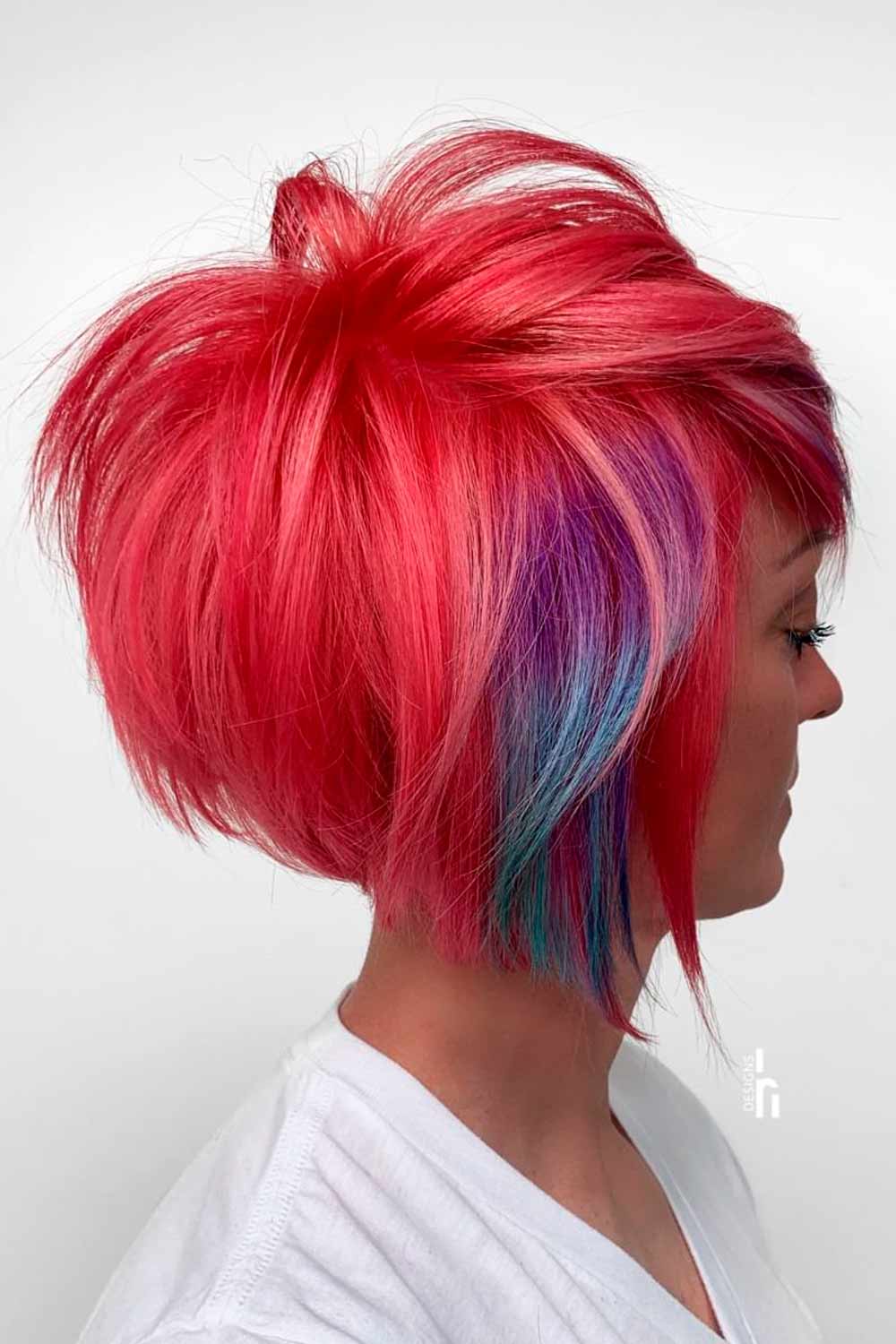 /
No one will tell you for sure how to style a bixie haircut, as this is mainly a matter of taste and personal preference. Do not be afraid to experiment, paying more attention to the natural structure of your hair and the kind of impact you want your haircut to give. Arm yourself with a hair spray to enhance the texture of your locks, a hot tool of your choice and the most inspirational bixie haircut images. And remember, no matter how you style the bixie haircut, it is sure to look amazing!
When classic meets modernity, you get an edgy yet stylish bixie haircut. The look draws inspiration from such popular cuts as a pixie and a bob with a dash of a mullet. It turns out incredibly eye catching and attractive, so you are guaranteed to be in the spotlight.
FAQ: Bixie Haircut
Who can wear a bixie haircut?
A bixie haircut is universally flattering so there are no rules as to who can or cannot wear it. Yet, because your hair is becoming thinner as you are getting older, a bixie may help you fix this. Layering makes your hair more moveable and bouncy. Besides, it boosts volume pretty well. But in case you have a different hair type, you will just need to adjust the bixie to make it work for you.
Is a bixie cut low maintenance?
A bixie cut is relatively easy to maintain. However, as it is still pretty short, you are expected to visit your hairstylist once in 4-6 weeks for upkeep. Those who would like their strands to always look sharp may want to book appointments at the salon every other week.
Is short hair considered feminine?
It depends on what you consider feminine. If you look at it from a stereotypical perspective, then no, short hair is instead referred to as masculine, while long locks are described as feminine. However, modern norms are free from those stereotypes so your femininity does not depend on the length of your hair.
Was this article helpful?