The Retro Bowl Cut Has Changed For The Better!
The modern bowl cut wants you not to jump into conclusions after you hear its name. No wonder that you can't imagine yourself with such a simple, and a bit ridiculous-looking cut that fancy ladies from the bold 80's liked to pull off. Yes, the fashion of those days was quite racy, but the contemporary variations of the bowl have nothing in common with its old image. Let us prove it to you!
Nowadays, the cut has transformed into a versatile short haircut that can fit any image and taste, impressing everyone with its contemporary edge. If you want to rock something truly unique, low-maintenance, and comfortable, look no further. To get what we mean, check out the spectacular and bold ideas to wear the cute short haircut. The bowl has something to surprise you!
Chic Pixie With A Hint Of Bowl
Source: jordy.brechkoff via Instagram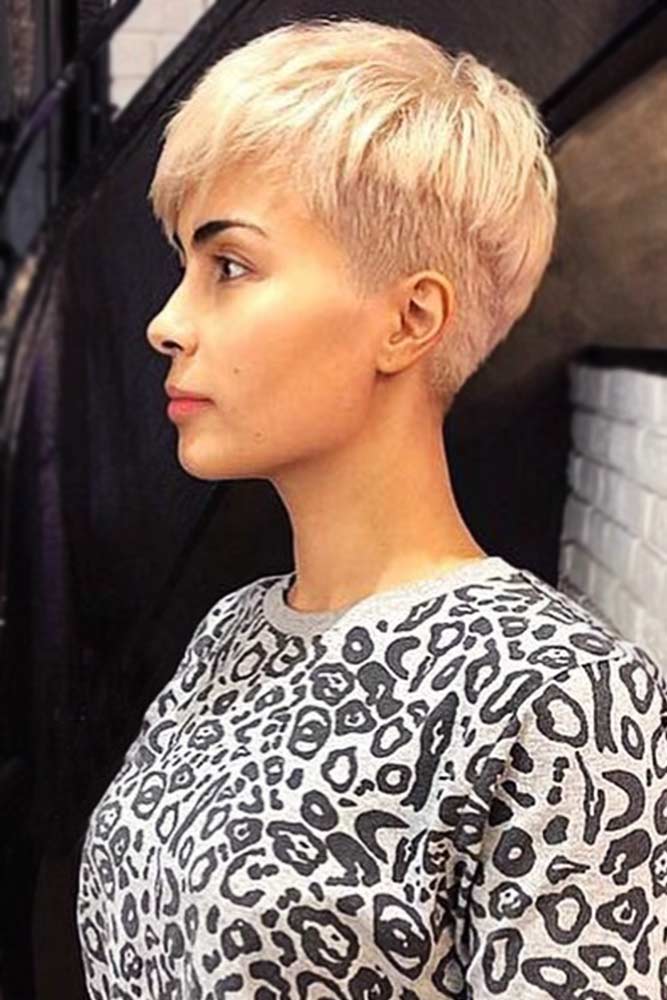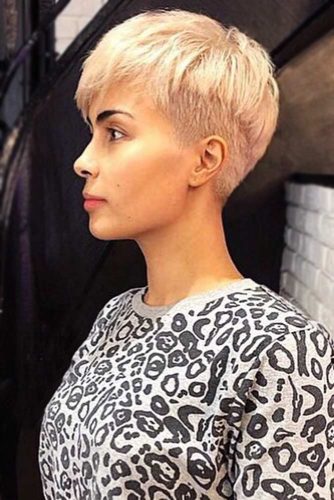 While the classic idea of bowl cut hair features a one-length fringe cut that creates a sort of fun mushroom silhouette, this pixie cut puts a modern spell on it. The revived bowl came back to the today's fashion to let ladies customize it in the way they want. As you can see, a bit shaved undercut-like sides and the soft choppy top with a cut-straight fringe are enough to rock it right.
Sassy Bowl Cut With Shaved Sideburns
Source: brianhickman1 via Instagram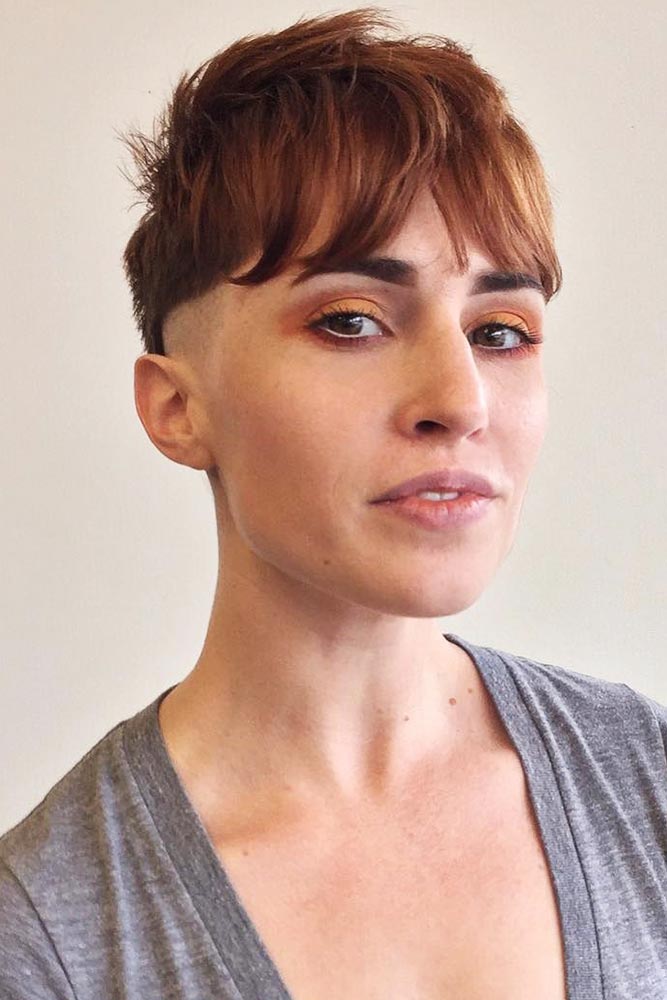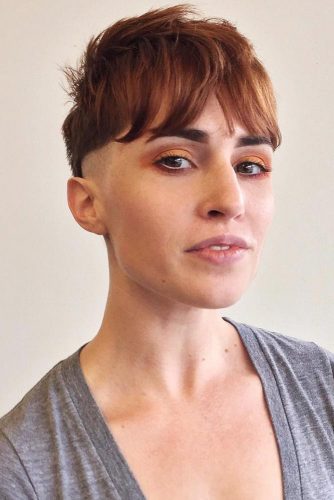 Ladies who want their bowl hair cut to challenge its familiar iteration can add a more precise edge to it. Shaving the sides or sideburns to make the top portion the highlight of your style has always been a good idea. Ask your stylist for a neat finish around your ears. As for the top, add some movement to it by applying some lightweight gel.
Bowl-to-Bob Style
Source: brianhickman1 via Instagram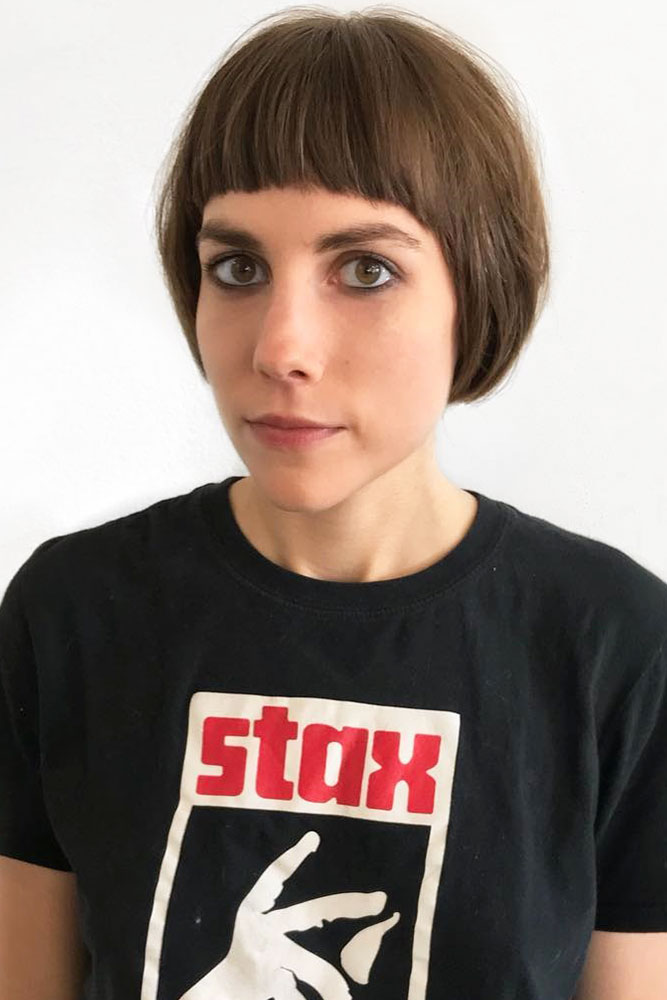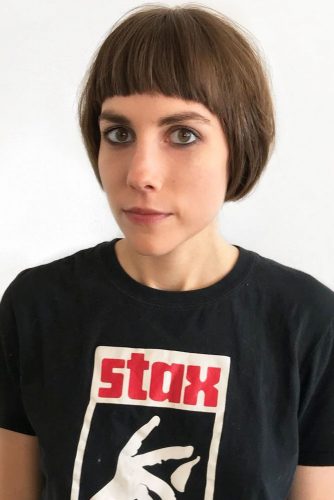 Obviously, not all the ladies are ready for total changes, especially when it comes to changing up their bob haircuts. But adding something new to our styles is crucial, so instead of going for a brand new bowl cut haircut, you can just spice up your bob with a bowl-inspired fringe. Such cut will nicely hide sticking out ears, and simply give a well-groomed shape.
Futuristic Retro Bowl Cut
Source: ednalugo via Instagram
Remember that your modern bowl cut can be anything you want: from popular minimalistic approaches to retro-inspired variations. And this idea is meant for real connoisseurs of the never-ending vogue decisions. It involves the blunt bangs of its original look and angles sides that modernize the whole appearance. And the silvery-pink shade can give an individual, stylish finish, if you're into such colors, of course.
Neat And Curvy
Source: __k_vu__ via Instagram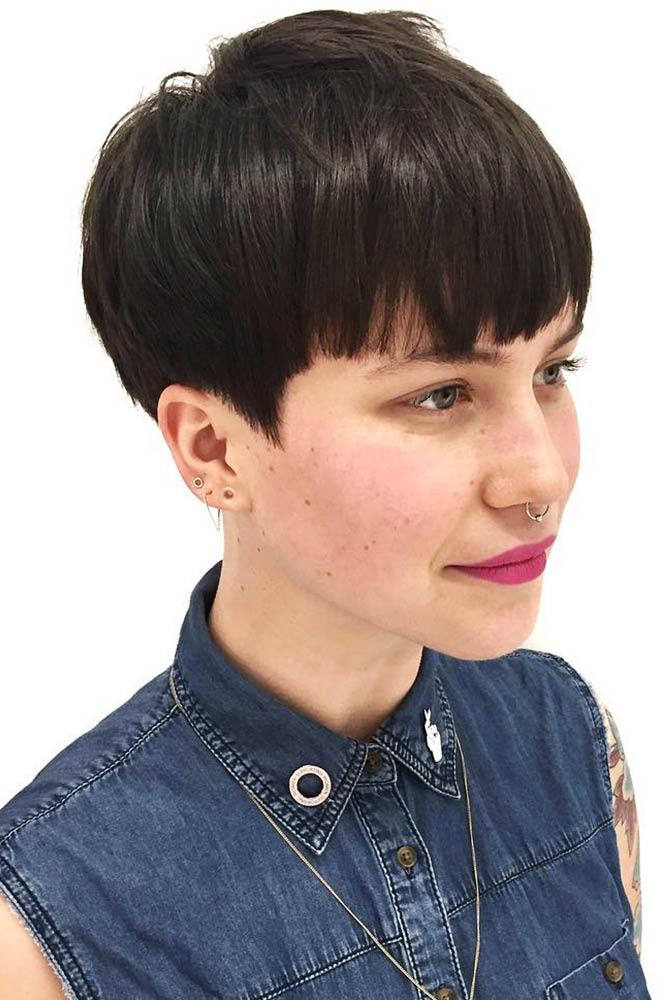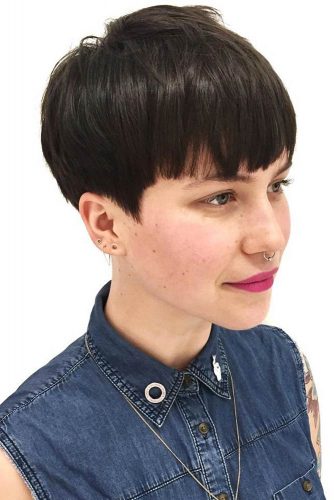 Beauty is in the details, right? Once you look at this idea, you won't notice why it's so attractive from the first sight, yet there's no way you won't be captivated. The truth is, every single detail of this bowl cut fade is arranged immaculately: soft taper seamlessly melts with the cleanly cropped top, leaving a precise curvy design on the sideburns. Yes, it's simple; but it's also very sophisticated.
Sharp And Daring Bowl Undercut
Source: joeltorresstyle via Instagram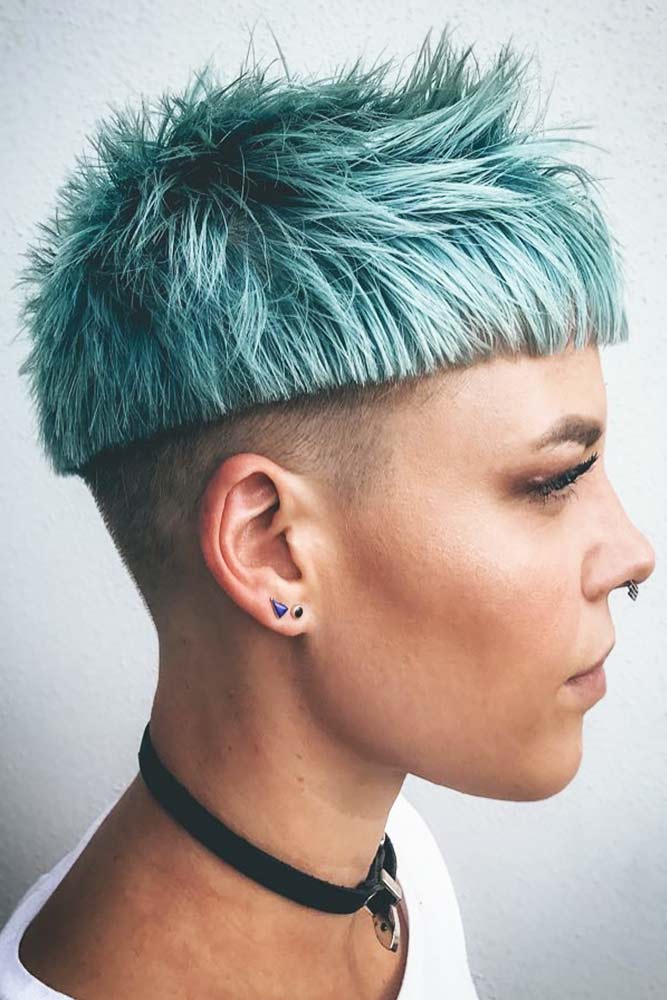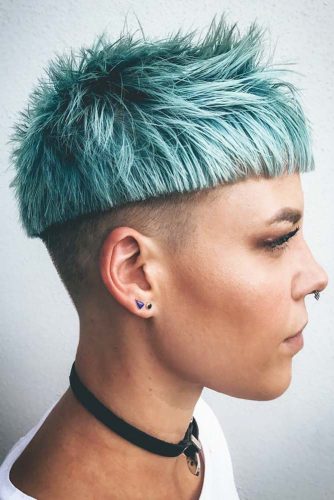 Don't feel like an elegant bowl cut girl? Don't worry; there's a bowl idea that can reveal your inner rebel in the most fashionable and distinctive way. Undercut can be a good base, and a straight cut can be a perfect finish. Since you are about to stand out, don't forget to enhance the top with your favorite color. Super clean shaved sides and colored spiky top; isn't that awesome?
Feathered Bowl With Slight Taper
Source: joeltorresstyle via Instagram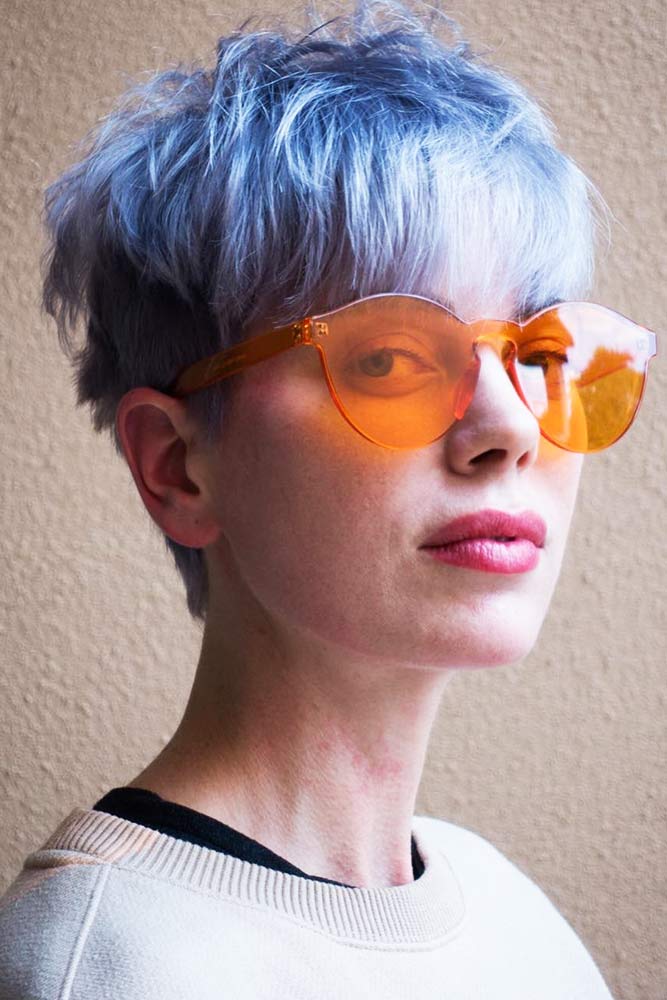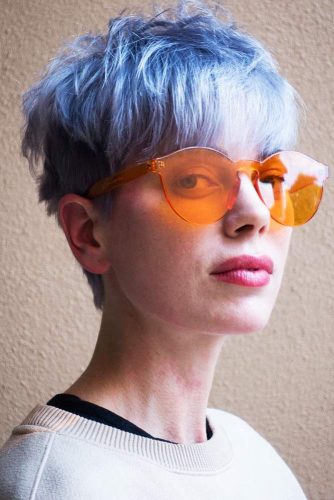 Though tomboy-like haircuts are the thing today, you still can make your bowlcut haircut look pretty feminine. A little play of texture and soft taper on the sides are the two features that can reveal the girly side of your bowl. It will also look ravishing is you freshen it up with some trendy color; it's all up to you.
Bowl Cut With Full And Heavy Fringe
Source: jacobhkhan via Instagram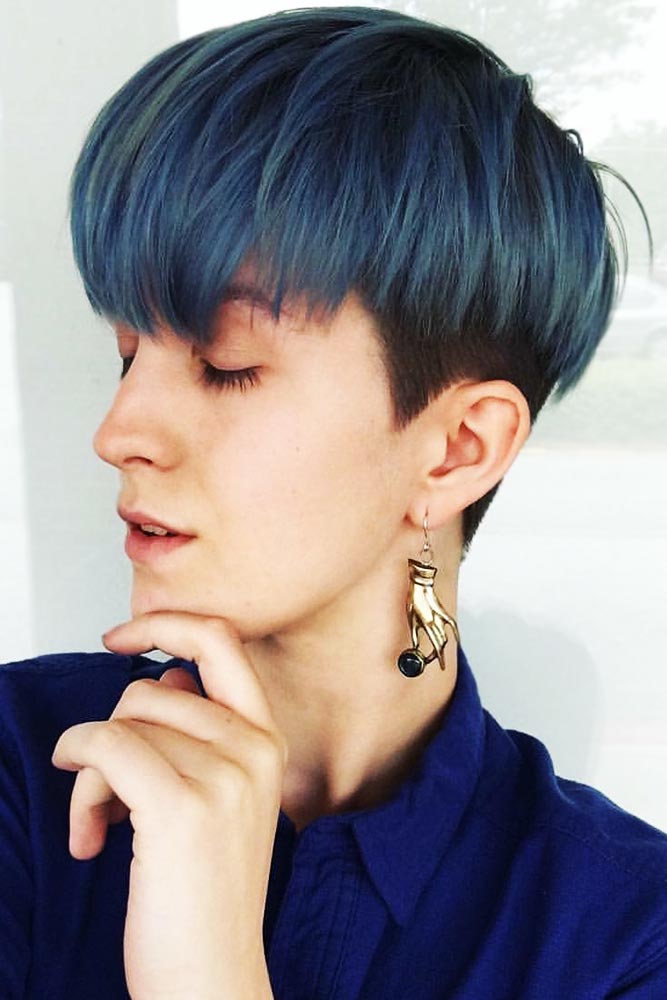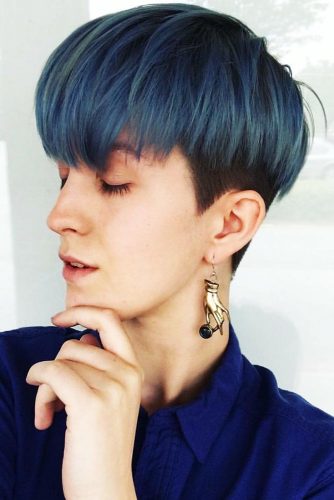 Think that your look can't do without a fringe? Well, we understand you: nothing can deal with our insecurities better than this style detail. Since you are the one who regulates the appearance of your cut, put the fringe in the spotlight. It will not only volume up the whole top but also frame up big forehead. Besides all these advantages, it will allow you to try lots of bowl cut hairstyles, as the more hair you have, the more styling options there are.
Textured Crop With Undershave
Source: snchezrebeca via Instagram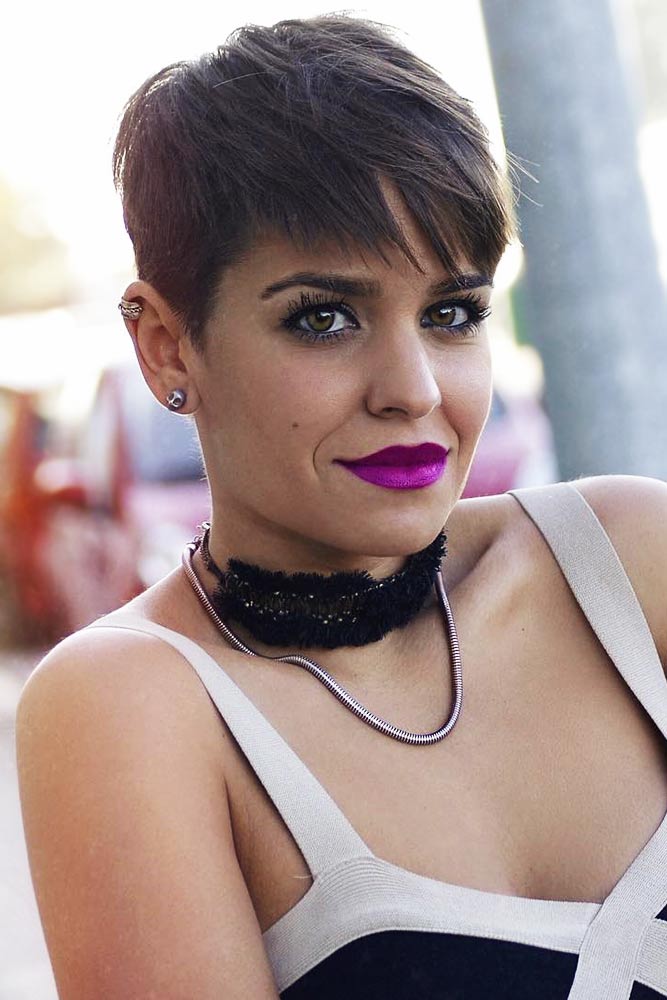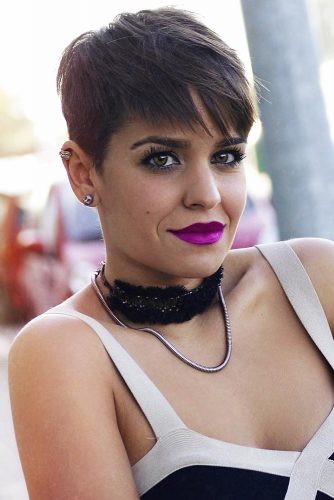 Call it magic, call it true; here comes the bowl that is suitable for any occasion. Whether you want to wear your favorite punky outfit or some special evening is just around the corner, this flexible idea will satisfy your style needs. The soft structure of the cropped top will make your hair more manageable for styling experiments, and the undershave will lift up the whole silhouette, keeping it modern and fancy.
Short Bowl Cut With Above-Brows Fringe
Source: brianhickman1 via Instagram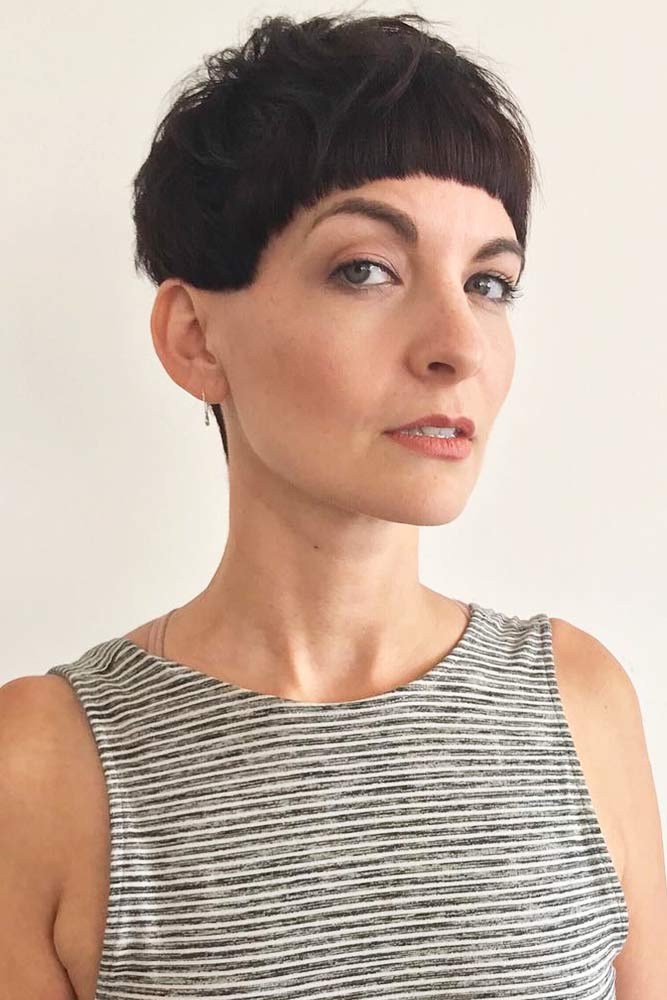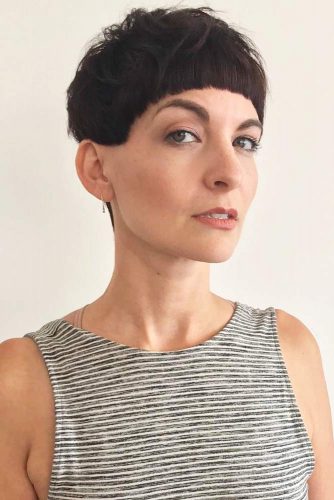 Are you ready for a fresh take that is not for the faint of heart? This idea seems to break all the rules about the classics, taking the cut to the new, futuristic-like level. Most bowls feature a blunt bang all over the length, hiding up your brows. Want to keep them open? Ask your stylist for a shorter fringe. To achieve this idea, a professional will give a curve in the temple area, changing the direction of the overall length.
Tousled Bowl Haircut
Source: estebanault via Instagram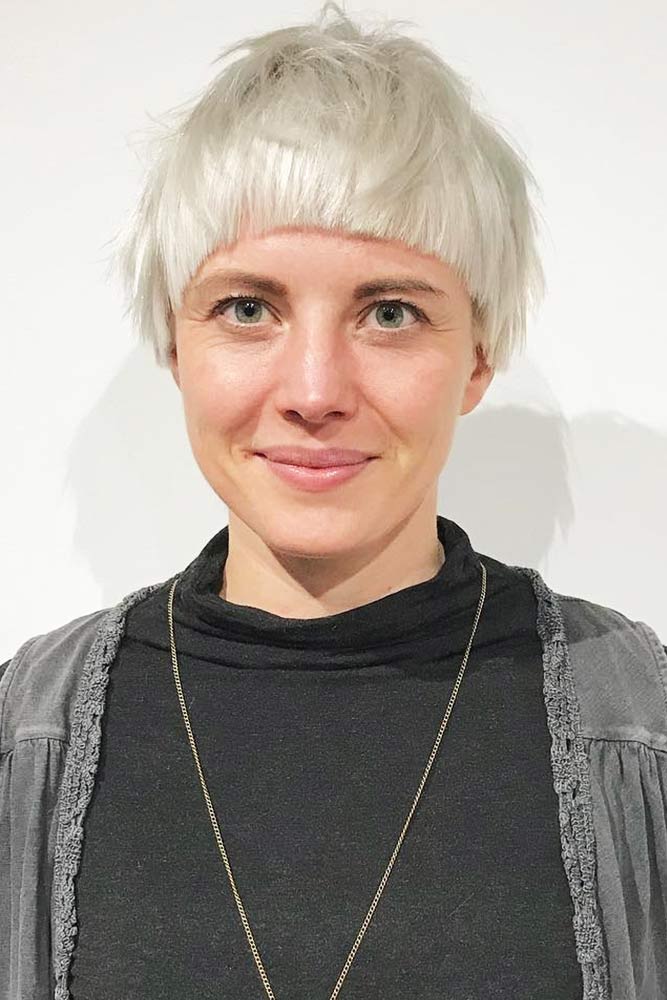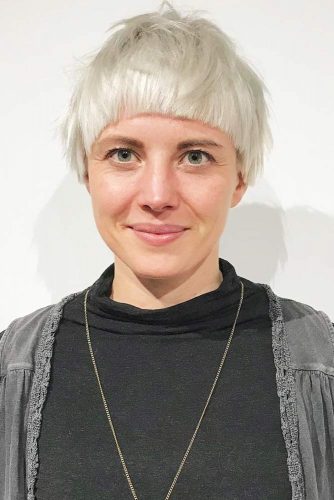 Yes, contemporary fashion can't do without a touch of messiness. The fashionistas of these days say that the perfect look lies in the chaos of texture. So here we go, introducing a pleasant bowl cut with a cute messy silhouette. With such styling approach, the blunt cut won't look simple and say goodbye to flat looks as well.
Sleek Long Bowl
Source: briasalvadorfrench via Instagram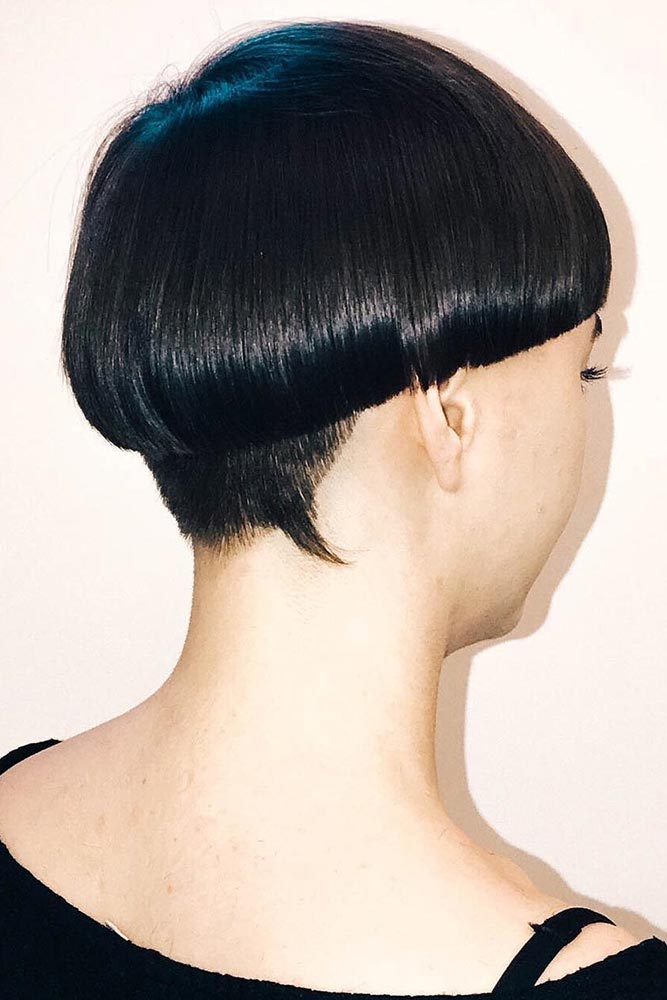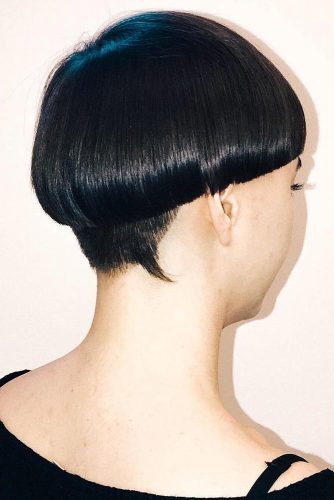 Girls who are into precise, sleek, and immaculate styles will appreciate the longer version of the bowl. Moreover, this idea will also impress ladies who like to set their creativity into motion: the cut is all about playing around. Keeping the bangs long and the back portion short is a wonderful way to embrace the practicality and stylishness.
Accentuating Gradual Cut
Source: briasalvadorfrench via Instagram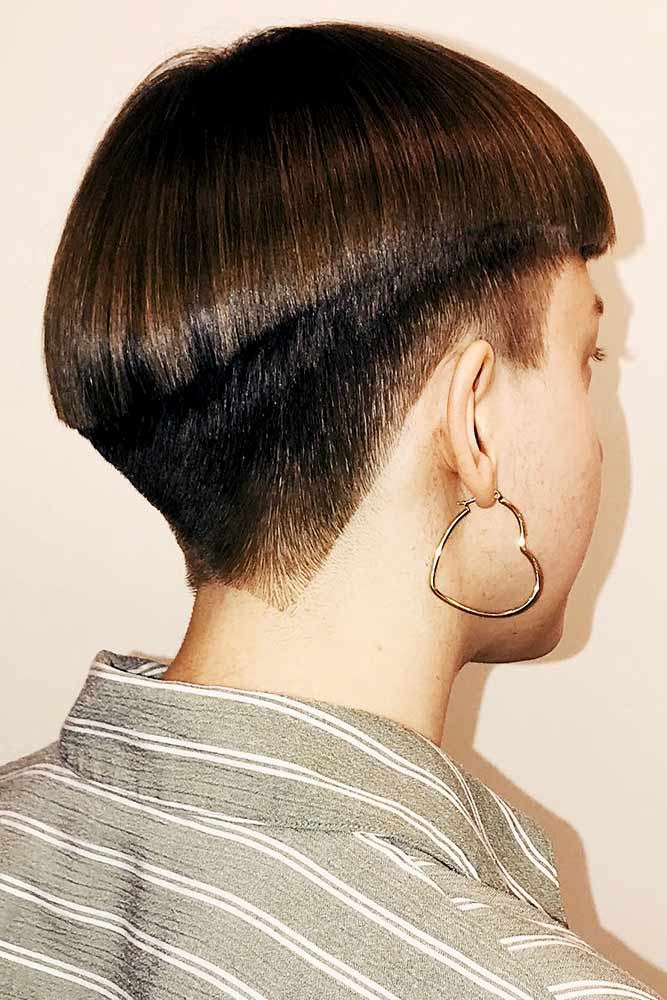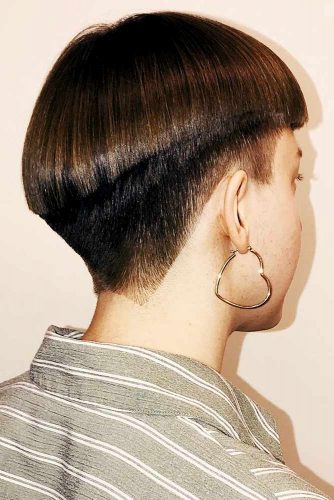 Let's be honest, the one-length cut can easily become boring one day. All in all, our cuts don't need to be super neat all over the head. And this idea is here to show you how working on detailed graduation can change your image of the cut. The blunt fringe is present, yet, now it's accentuated with gradually cascading horizontal layers that build the unbelievable body to the cut.
Silky And Smooth Bowl Pixie
Source: briasalvadorfrench via Instagram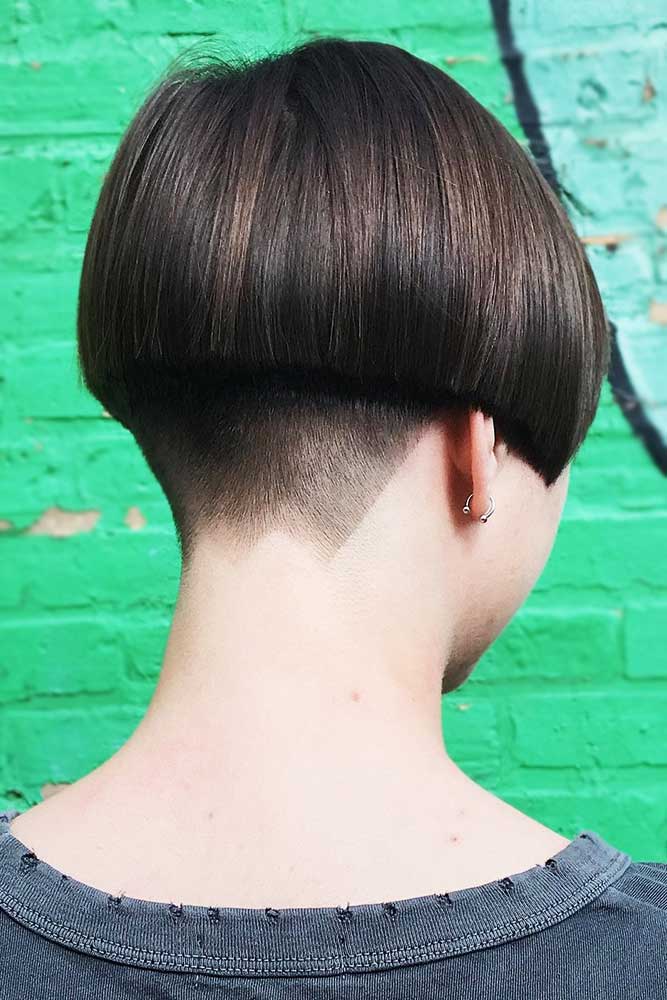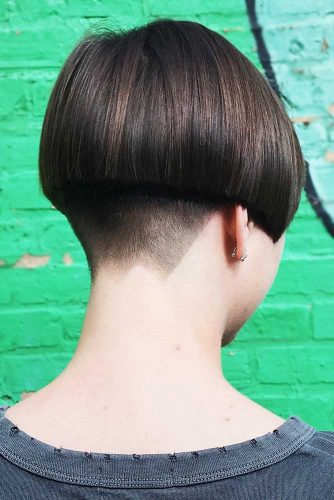 It's time for the play of contrasts. This time, we're talking about the variety of textures that you can mix in your cut. For example, you can turn your pixie into an edgy bowl cut, where curvy edges gently fall on the nape area. To emphasize the silkiness of your top, ask your stylist for a smooth taper on the back of the head.
Lightweight Wispy Fringe
Source: ednalugo via Instagram
Looking for an airy, soft texture? A little texturizing of the fringe, which is also known as wispy bangs, will change the structure of your hair on the front. This idea works well for girls with thick, unruly hair, giving them a sense of airiness and style control. Plus, thinner bangs makes the look girlier, just in case.
Long Straight Bowl Cut
Source: ryabchik.moscow via Instagram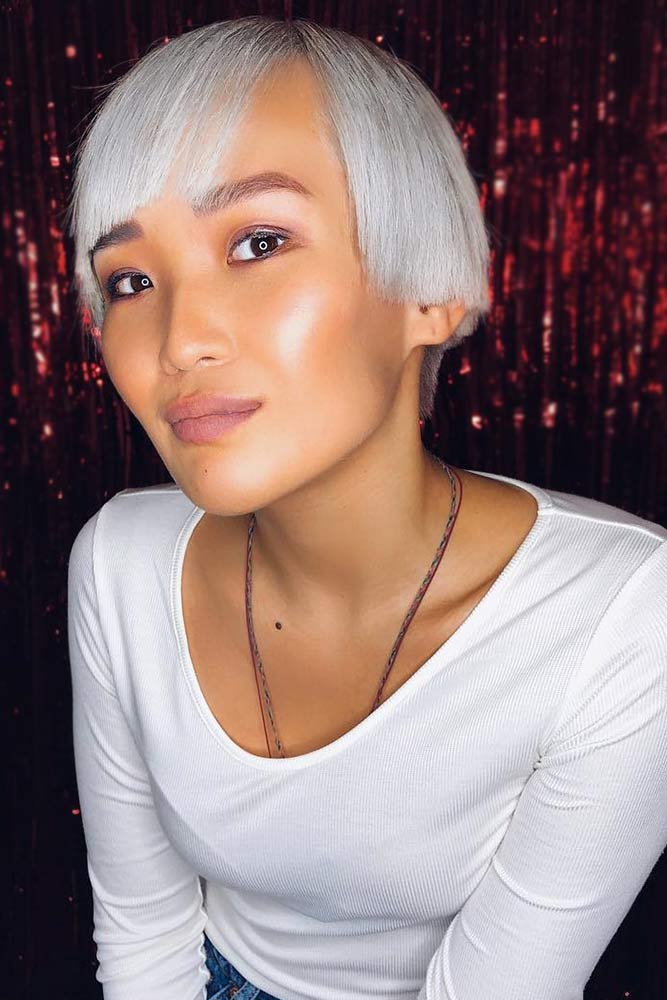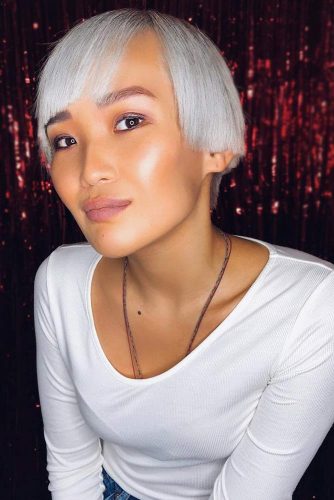 Those who are fond of minimalistic looks should prepare: the long straight bowl with angular, deep part is something breathtaking. Everything in this style is so simple, yet the result leaves us speechless. The best thing is, this idea will whip a thin and straight chevelure into decent shape, providing you with easy style and maintenance routine.
Bowl Cut With Choppy Ends
Source: ryabchik.moscow via Instagram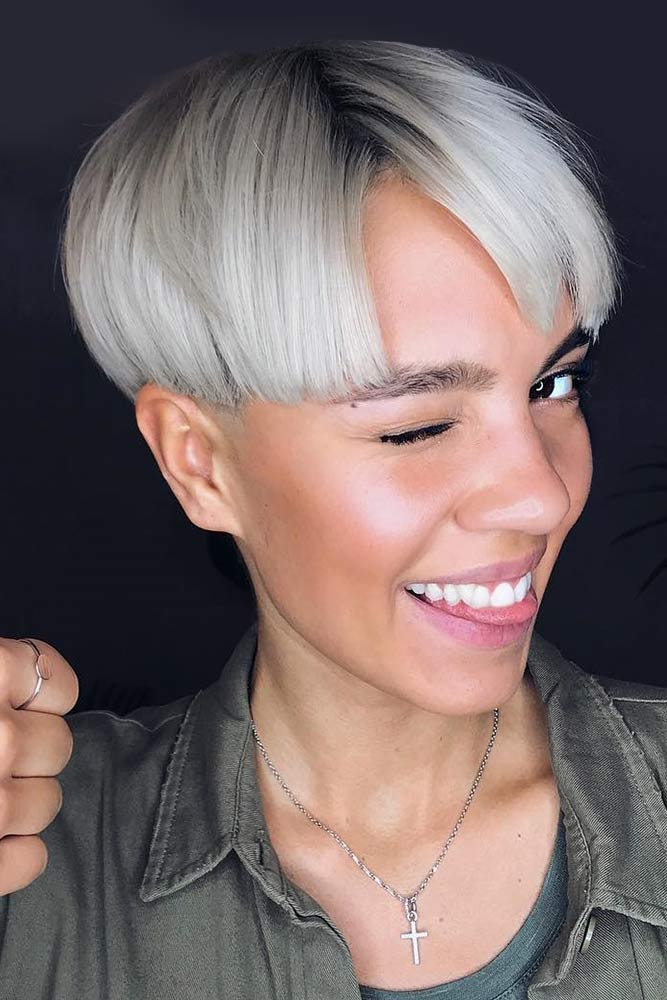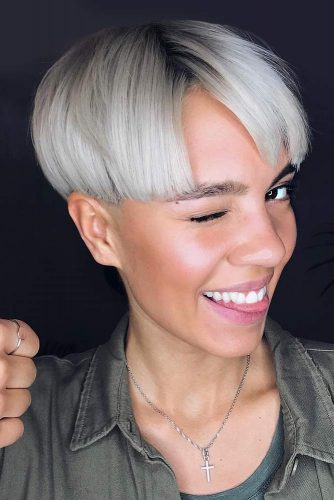 Who would've thought that a simple work with ends could make such a great difference? For thick and fine hair, it's very important to keep the ends light and edgy so that they keep up with the lift and don't outweigh the look. If you add a choppy touch to the whole cut, you will create a lovely, a bit wavy movement. And if you just want to keep the lively shape, ends are enough.
Layered Asymmetrical Bowl Haircut
Source: salsalhair via Instagram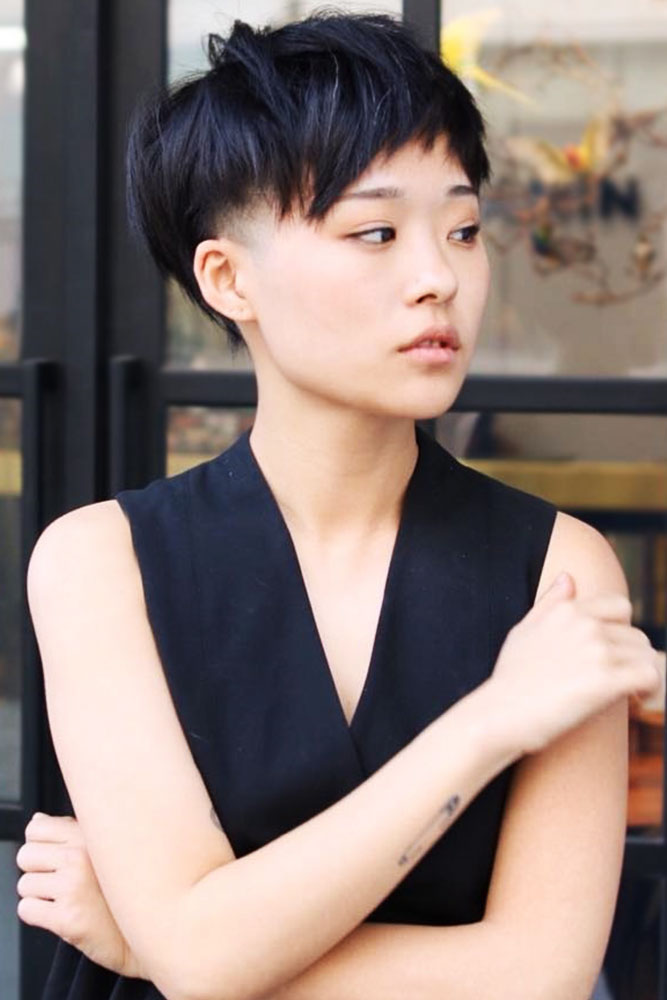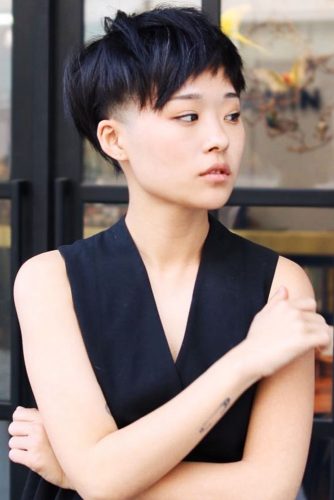 No girl, we are not going to leave you without the world-famous asymmetrical ideas! It just so happens that the real balance in your haircut can be achieved through a bit imbalanced body. Shave the sides, let the fringe crush the symmetry, and the most outstanding bowl will be yours.
Now that you have seen the latest bowl cut variations, can you call it plain or outdated? The modern fashion world has made this cut even better than one could imagine: now you can customize it in any way you want. Fancy looking trendy? All our ideas are your hints!