Some male cuts have been in style for centuries, preserving masculine fashion's timeless and ultimate appeal. However, others have hit the stage relatively recently, and the Edgar haircut belongs to the latter category. The truth is that the modern Edgar haircut can be described as a cut full of attitude and power. It best suits those with oval and angular faces, but a well-chosen variant is there for you to discover – so there are no limits in sight. In fact, we offer you an ultimate collection of fashionable hairstyles to browse through and inspire from!
What Is An "Edgar Haircut"?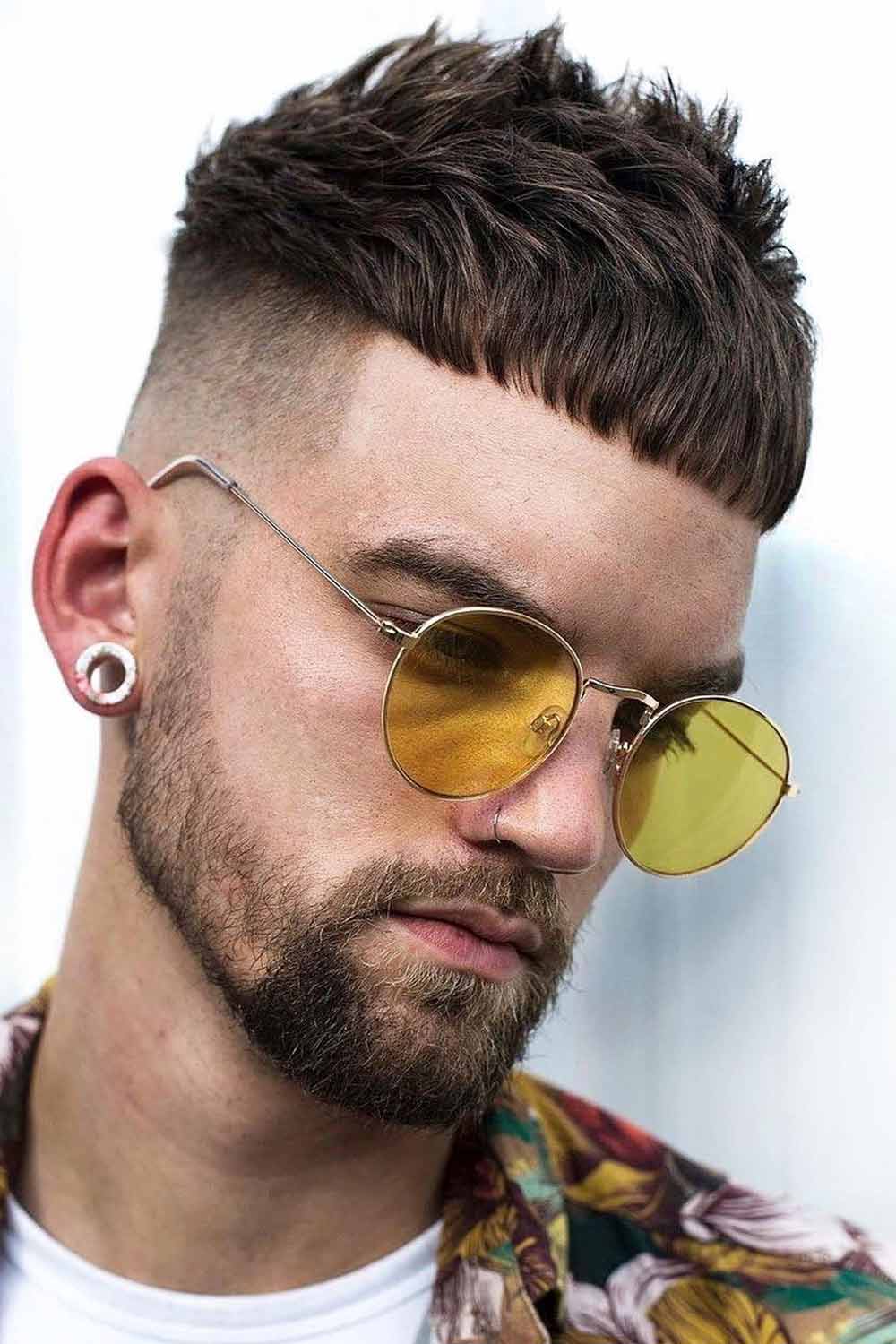 Credit photo: Instagram.com/r.braid
Before we proceed with the trending ideas to pull off this season, you must be fully aware of what is an Edgar haircut. In short, the style gained popularity in 2020. One of the primary elements of the look is a straight fringe that covers the forehead. Yet, unlike a quite similar bowl cut, an Edgar cut is usually paired with different fades and tapered looks.
Another benefit of the given style is that you can mix and match various options with the famous Edgar fringe. Moreover, there is a number of ways you can style the cut. Whether leaving your bangs to lie straight or styling them up, it is a matter of your individual preferences. Don't forget to implement a bit of the styling product into your routine to keep the cut in perfect shape.
The History Behind Edgar Cut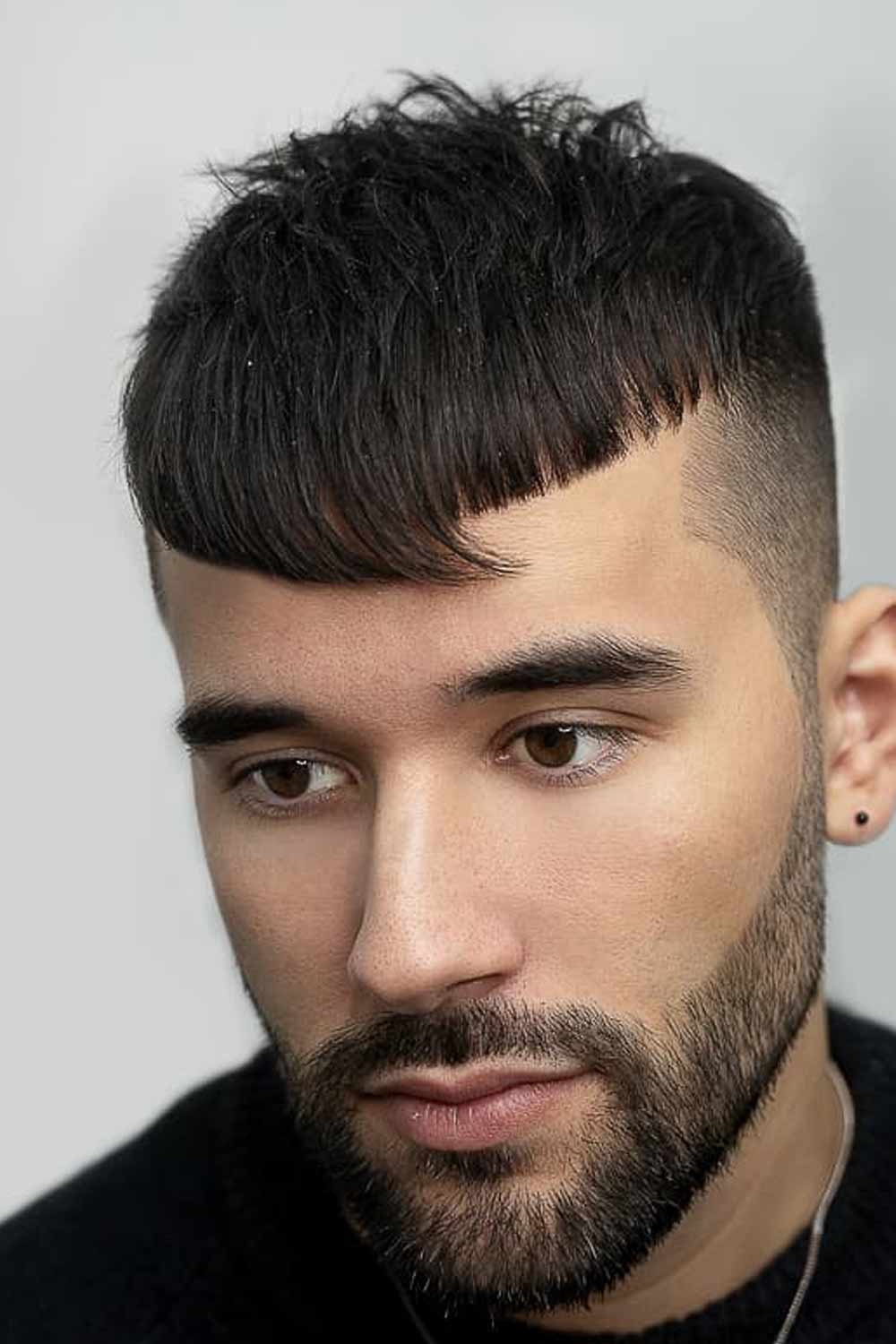 Credit photo: Instagram.com/keller_konturen
Like most known mens haircuts, the Edgar cut comes with an interesting story to back it up. While there isn't any documented history of the style and its peculiar name, the rumor is that the cut has been named after famous baseball player – Edgar Martinez. The story says that once upon a time, a Martinez fan came into a barbershop and asked the barber to have the player's face shaven on the back of his head.
After the professional carried out those particular orders, he gave the fan some blunt bangs and short sides that the baseball player was familiar with. This is how the Edgar cut came into being.
Yet, the style's origins seem to root deeper in Mexican history. The thing is that men of the Jumano tribe were known for sporting similar haircuts during the 1500s and 1700s. Thus, the Edgar cut is also connected with the indigenous ancestry and background.
Popular Edgar Haircut Styles
High Fade Edgar Haircut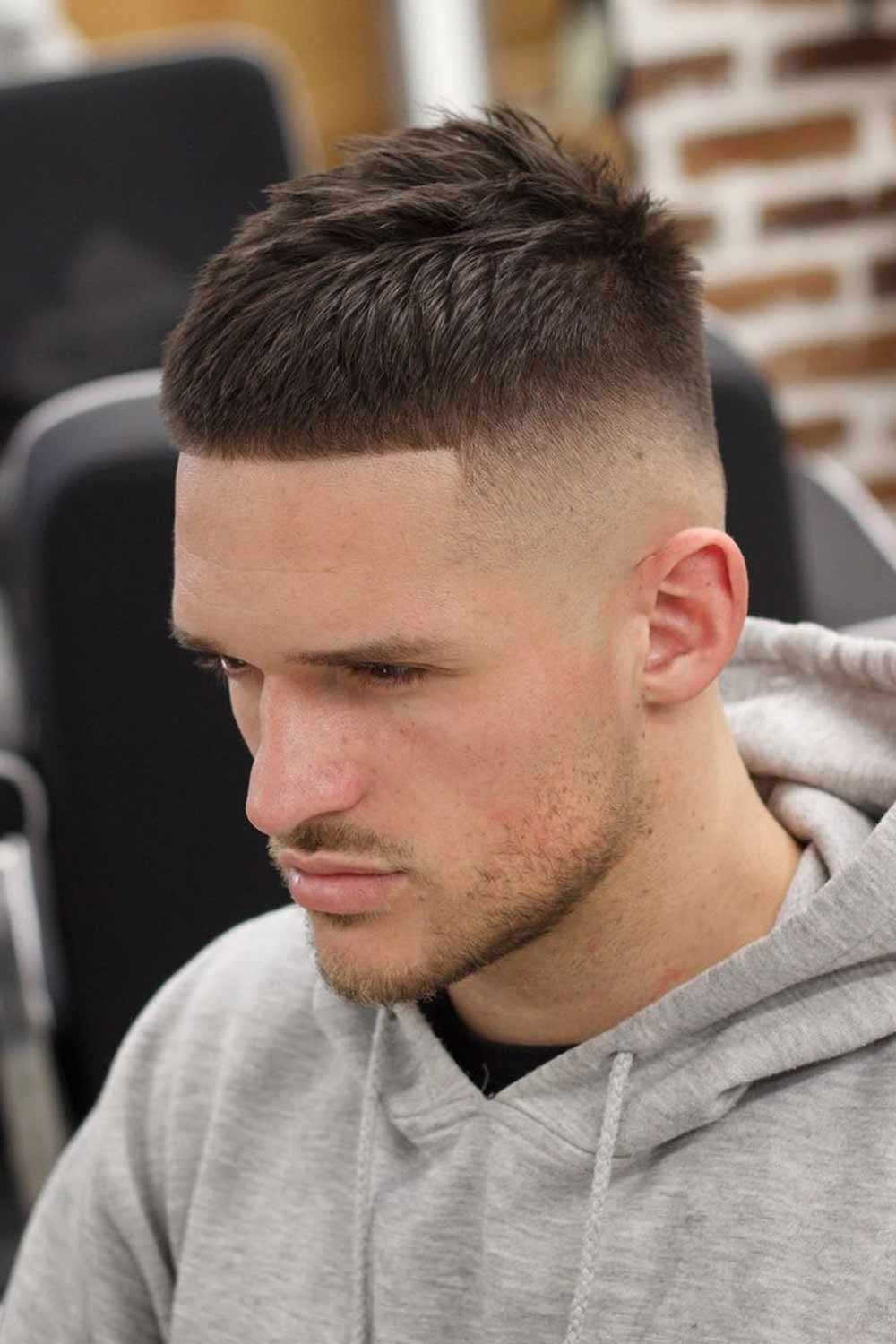 Credit photo: Instagram.com/horatiuthebarber
The fade haircut is widely recognized for its versatility and universal appeal. When you want to keep things neat and straight to the point but with a tad of personal flair and attitude, the Edgar haircut with a high fade is precisely what you require. While the style is simple to look after, it does not require frequent touch-ups since you can let it grow out into a low fade before you schedule the next barber appointment.
Edgar Cut for Short Natural Hair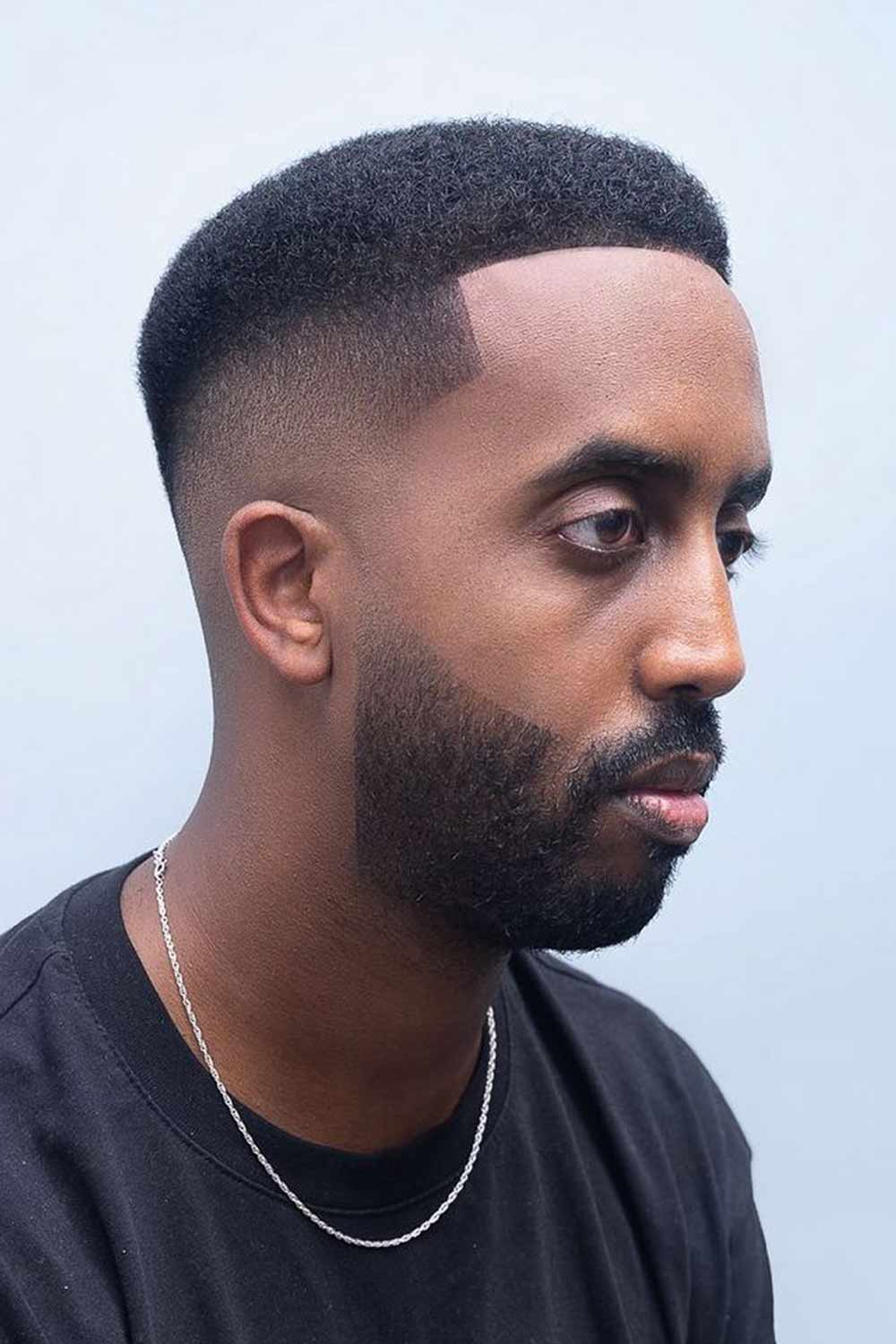 Credit photo: Instagram.com/keller_konturen
Another excellent example of how versatile and universal a short Edgar haircut is would be to emphasize its dedication to most hair textures. Whether you want to increase your stylish vibe or keep the unruly natural hair in perfect condition, the Edgar cut is there to give a try to.
Edgar Cut for Long Curly Top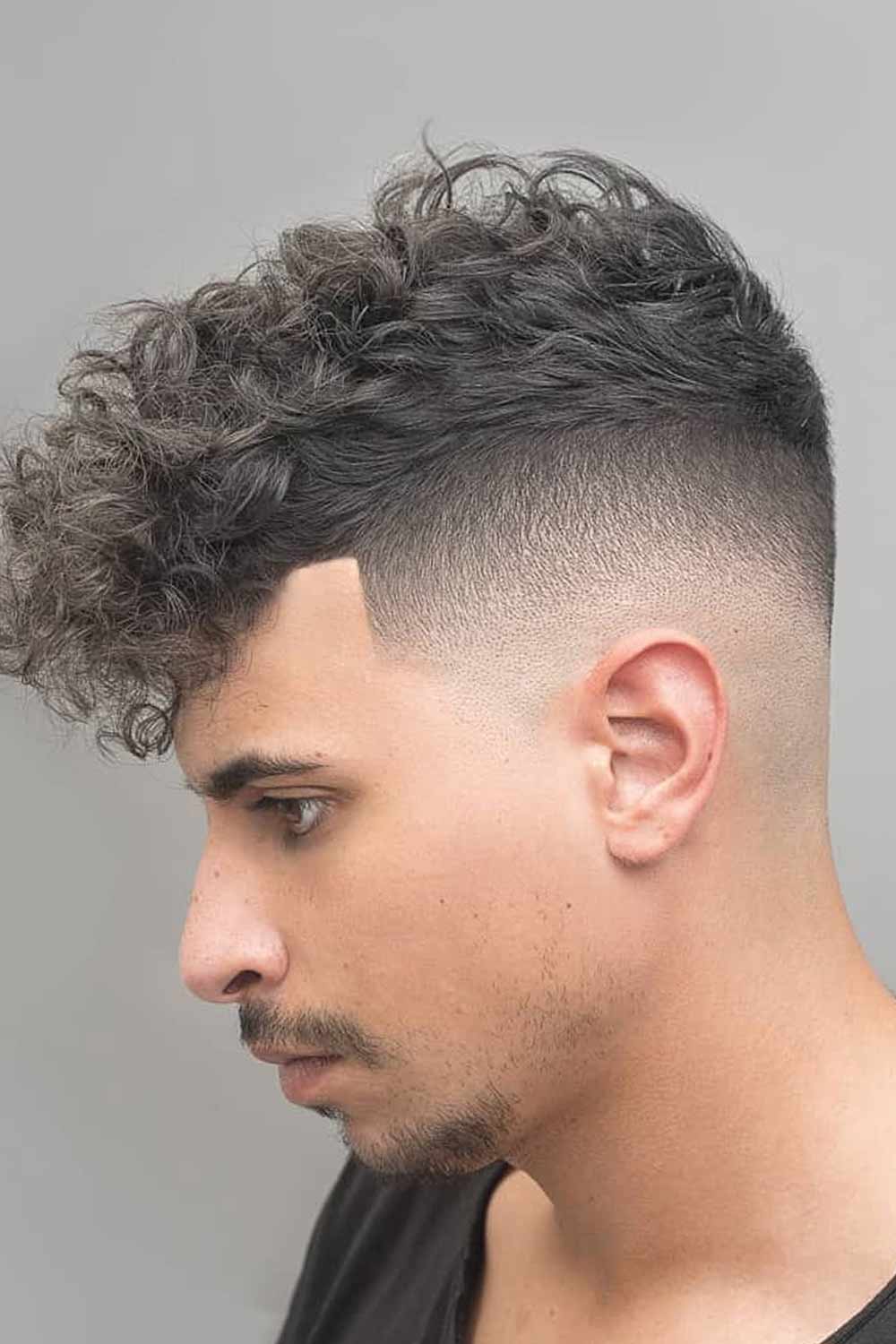 Credit photo: Instagram.com/keller_konturen
For some reason, there was a circling opinion that an Edgar is designed for straight hair only. It is time to break stereotypes and accept the fact that a fluffy Edgar haircut looks as stunning and appropriate as any other style. The character that the style carries is enough to project the masculine vibe everyone aims for.
Spiky Edgar Haircut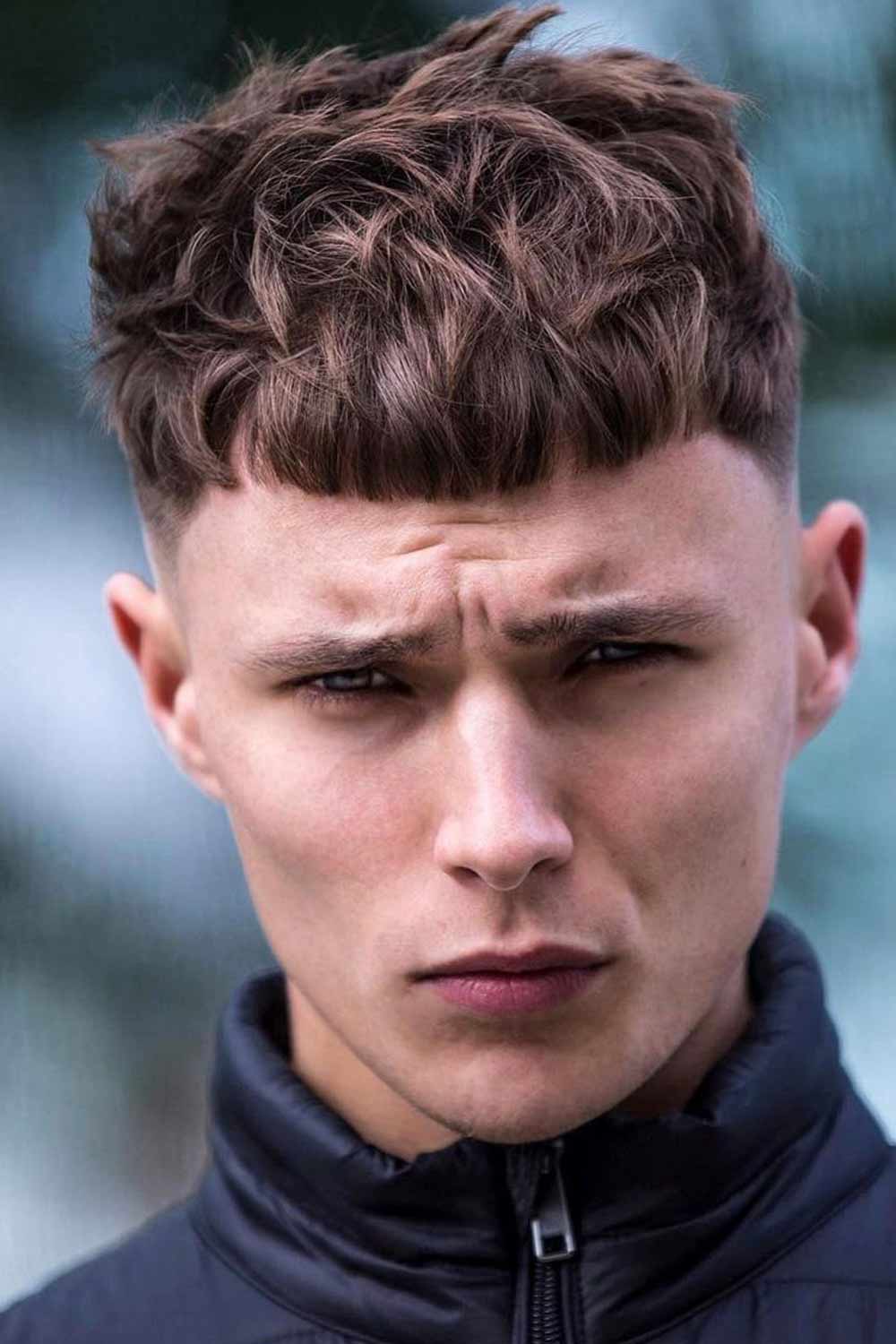 Credit photo: Instagram.com/r.braid
It goes without saying that boys haircuts with lots of layering look their absolute best with a touch of styling product added to the scene. An Edgar cut isn't an exception. Try to define those spikes as well as you can and observe the tremendous effect the style will have on you.
Edgar Cut with Blunt Bang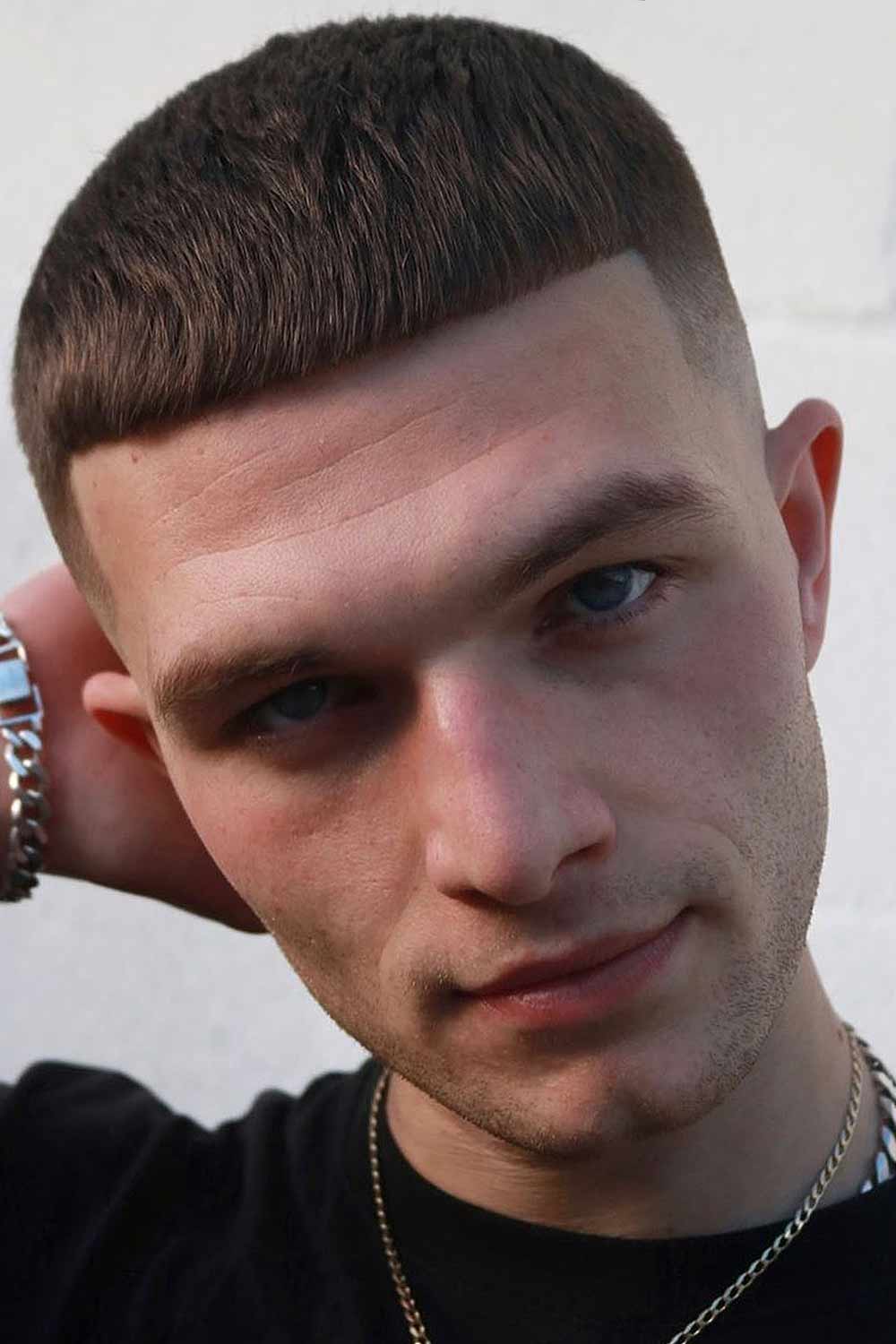 Credit photo: Instagram.com/hayden_cassidy
Surely a messy Edgar haircut isn't for all. If you lead an active and busy lifestyle, you may want to opt for a cut that is utterly simple to look after but nonetheless appealing. That is where an Edgar with straight bangs comes in. While the business is kept on the top, the edginess comes from the neatly faded sides and back. You can roll out of your bed looking your best, which is an undeniable advantage of the style.
Bright Yellow Spiky Edgar Cut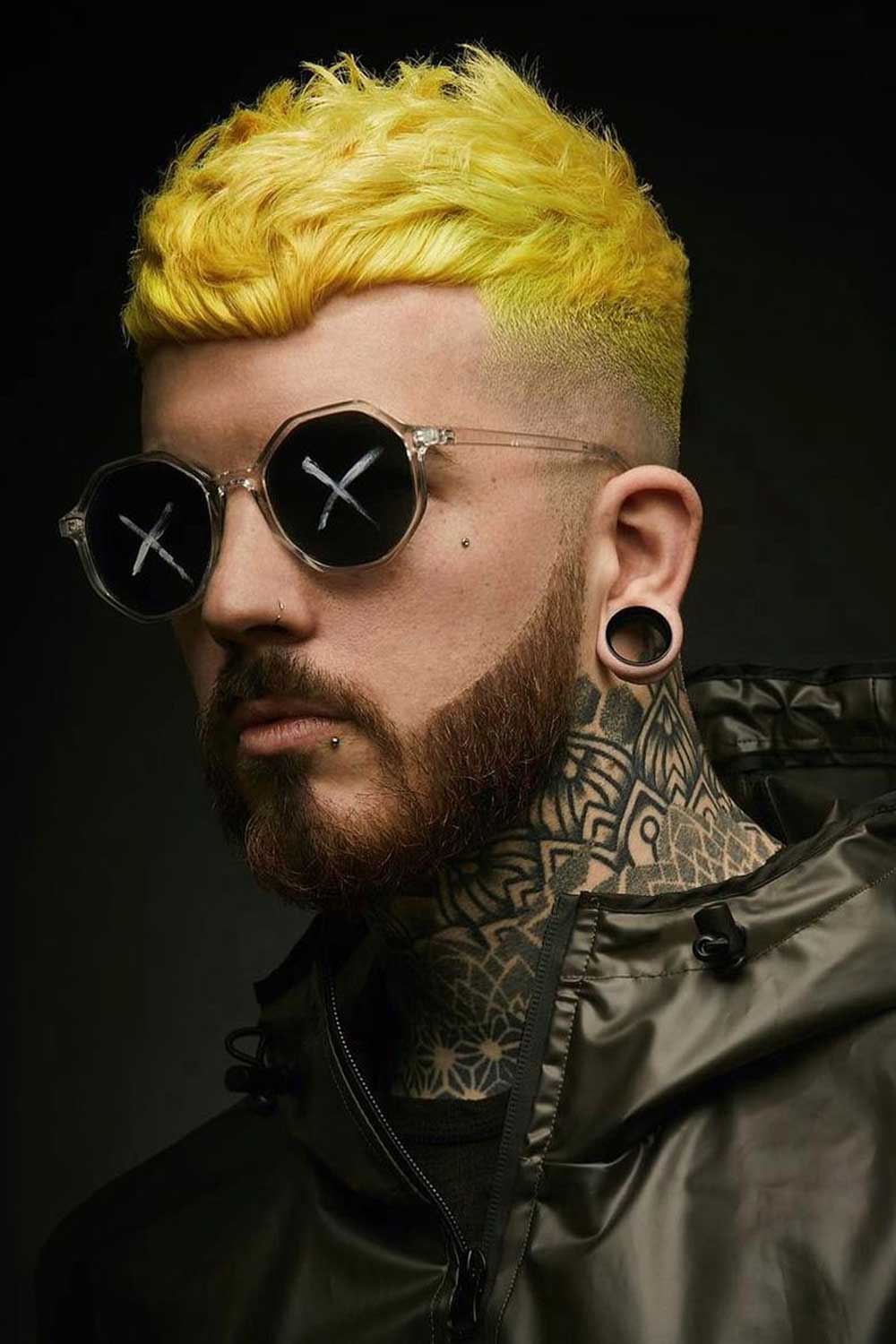 Credit photo: Instagram.com/r.braid
You may have already figured that an Edgar cut is all about confidence and style, but there is also some room for experimentation and funkiness too. For instance, a bright yellow mid fade Edgar haircut paired with a neat beard will create that contemporary and rather casual impression that some daring pals strive for.
Mexican Edgar Haircut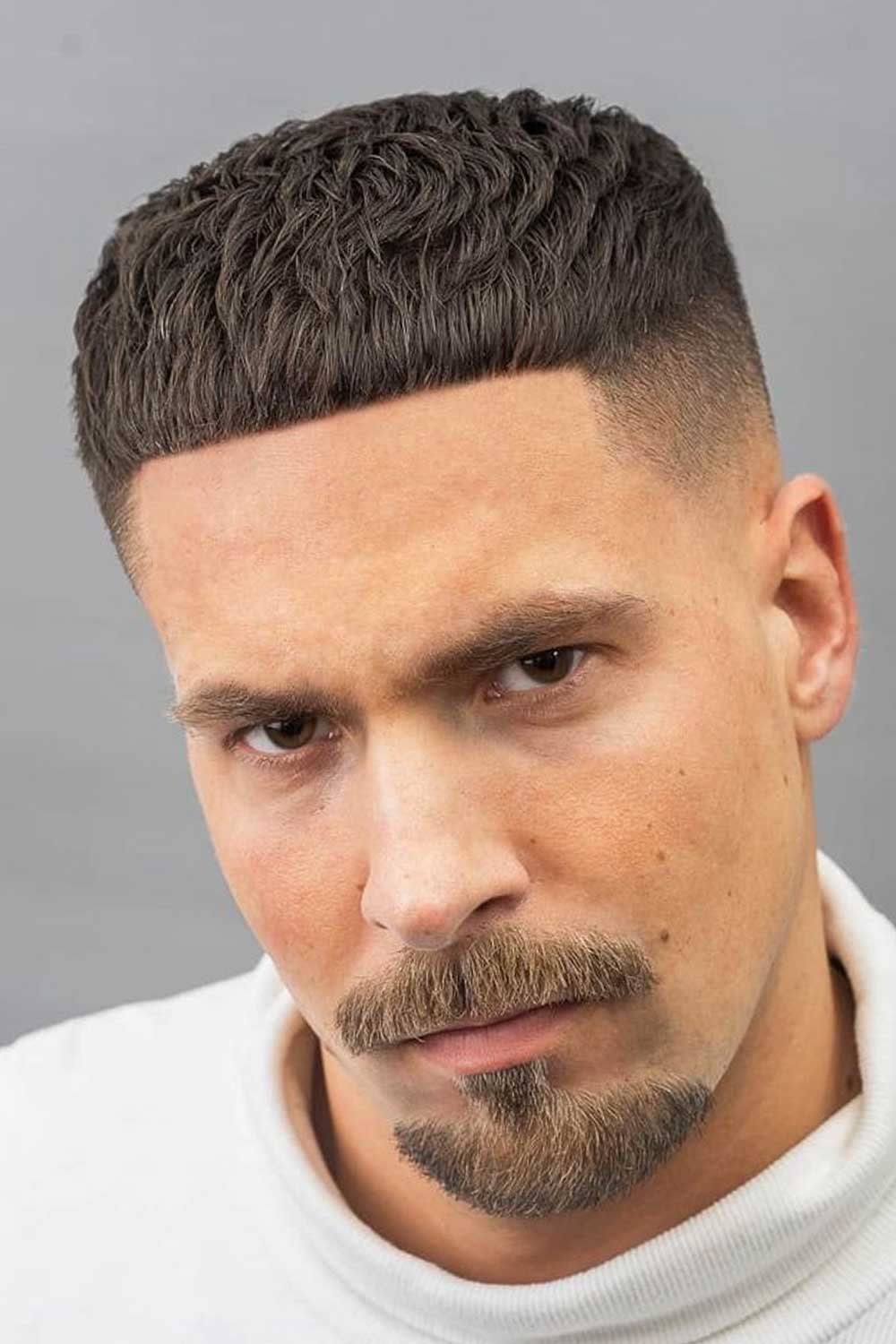 Credit photo: Instagram.com/keller_konturen
Mexican Edgar haircut is the core of the trending style, and you must be fully aware of what it implies for. A classy Mexican Edgar suits those with short, thick manes. Usually, it is described as a seamless blend of a classy Caesar with a high fade. Being utterly straightforward, the look projects edginess and a palpable attitude due to those well-defined lines and a fair share of layers.
Straight Lines Edgar Cut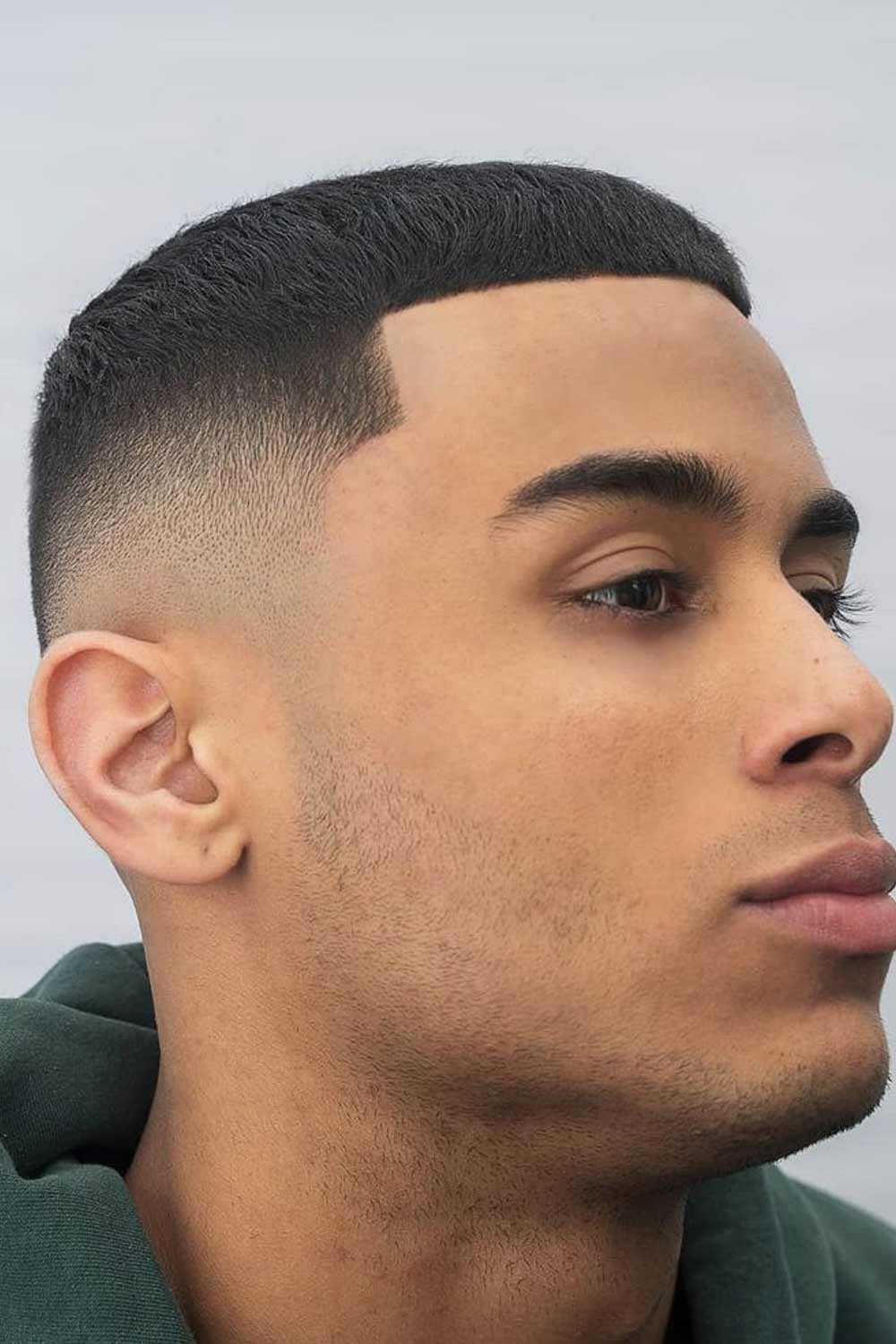 Credit photo: Instagram.com/keller_konturen
It is possible to go ultra-short with the Edgar haircut. However, you must be ready to accept the enhanced definition and straight lines that the cut brings into the style. Also, it is best to pair the high fade with a darker top so that the dimensions are twice as easy to notice with the naked eye.
Disconnected Edgar Cut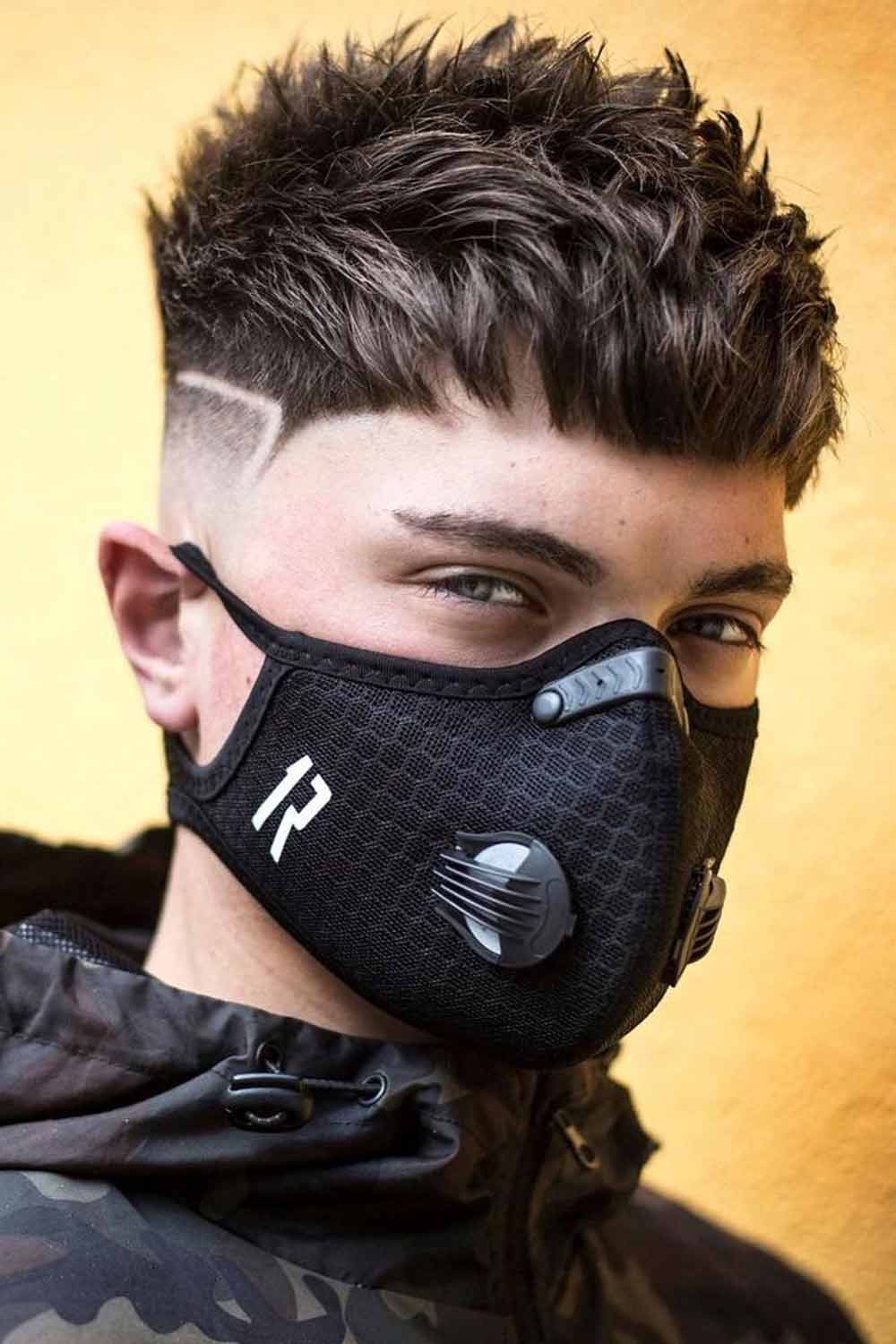 Credit photo: Instagram.com/r.braid
No one would dare to contradict the fact that an Edgar cut is quite edgy and neat on its own. However, we suggest an easy way to spice things up a little and add some contrast to the look. A disconnected fade will emphasize the layered and well-styled top so that you gather appreciative glances everywhere you go.
Natural Afro Hairstyle with Edgar Cut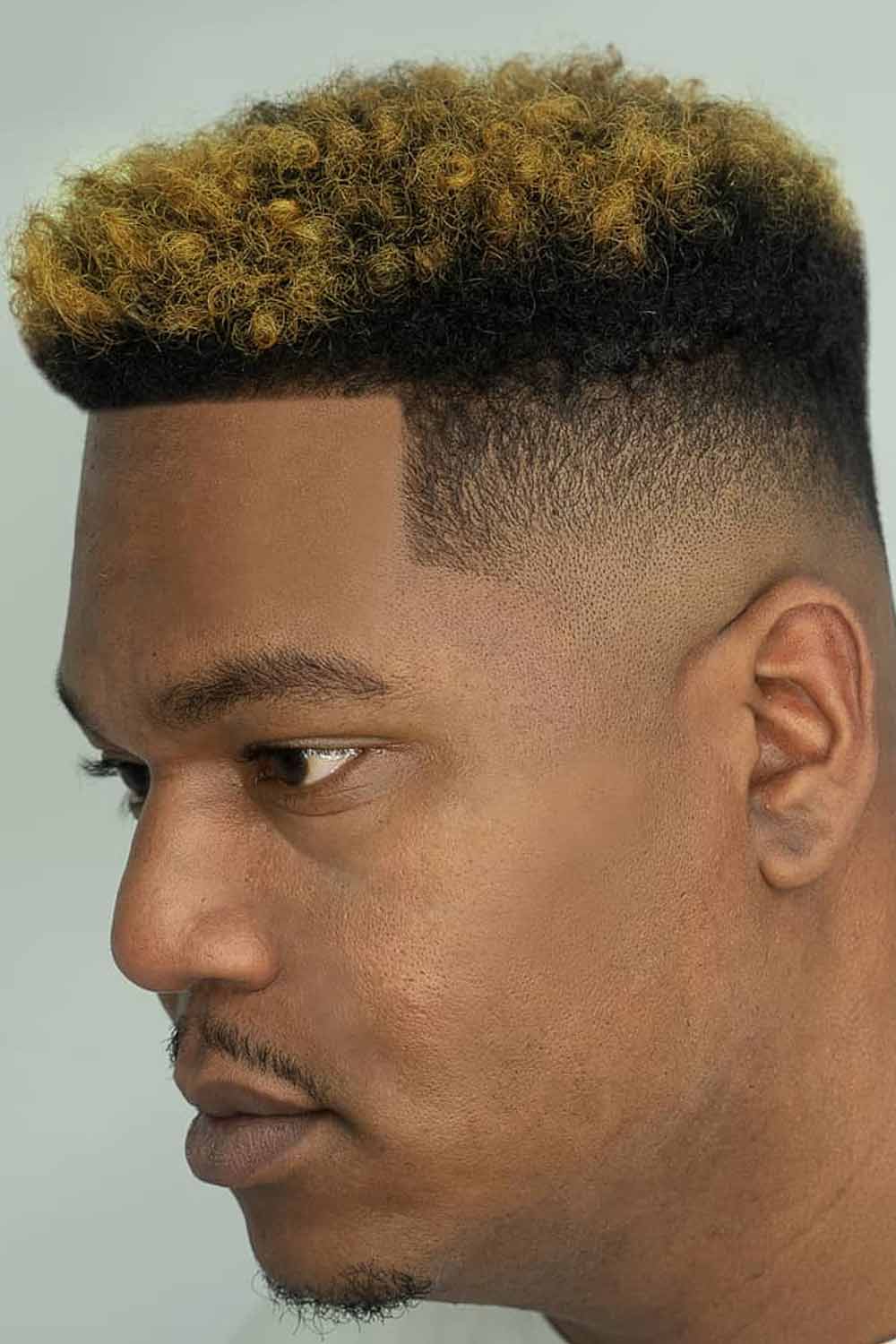 Credit photo: Instagram.com/keller_konturen
A curly Edgar haircut carries an undeniably fashionable flair that barely anyone can resist. Besides, it seems that the natural Afro texture merges with style ideally. Not to mention that you can play around with different dyeing techniques to introduce more definition and sass into the look.
Edgar Haircut with a Long Fringe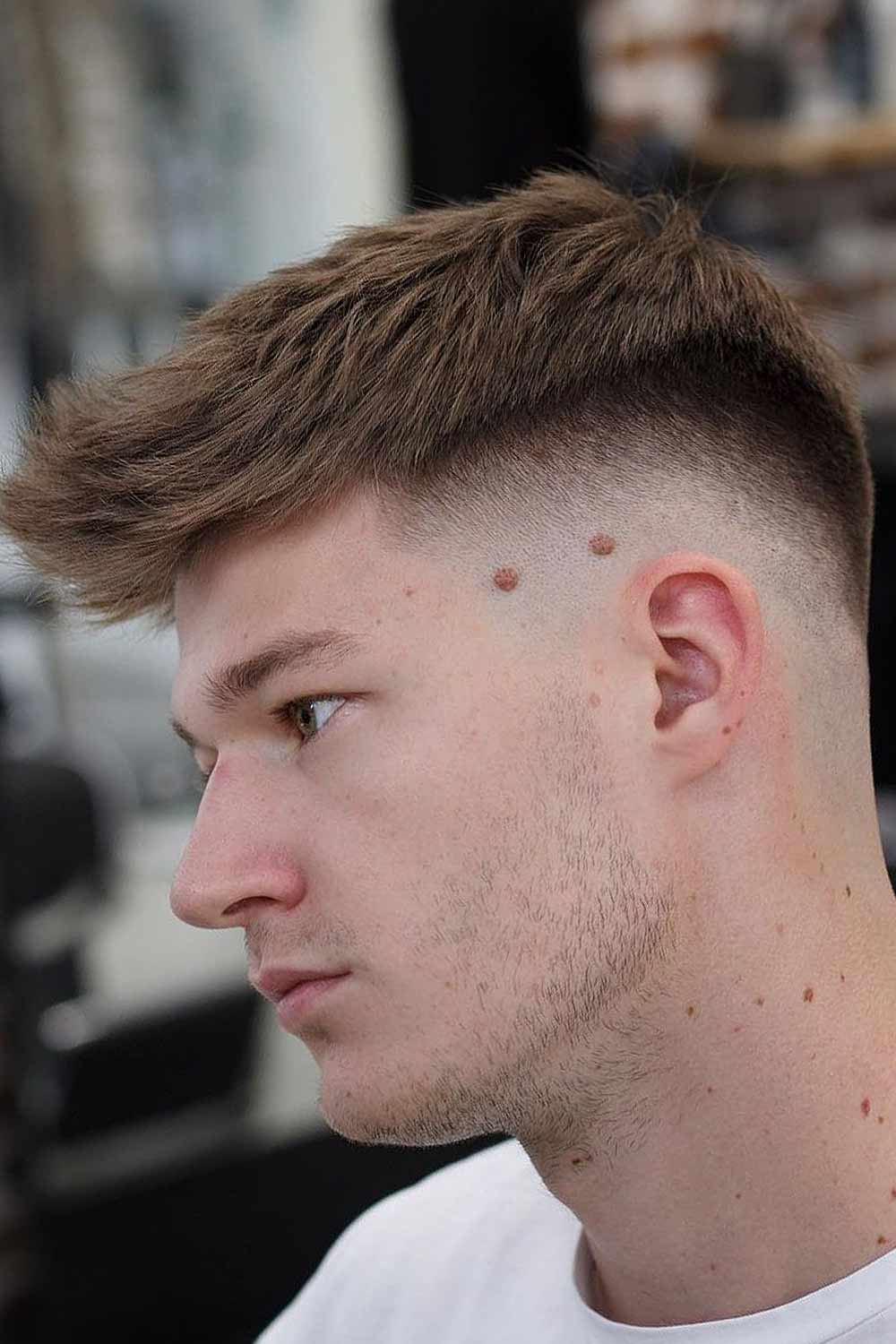 Credit photo: Instagram.com/horatiuthebarber
It figures that the fringe is one of the most distinctive elements of the Edgar cut. However, it is time to expand the horizons when a short and straight fringe seems not like your cup of tea. Matching a reserved mid-fade with a long, layered fringe is one of the suggested routes.
Medium Top Edgar with Side Double Lines Design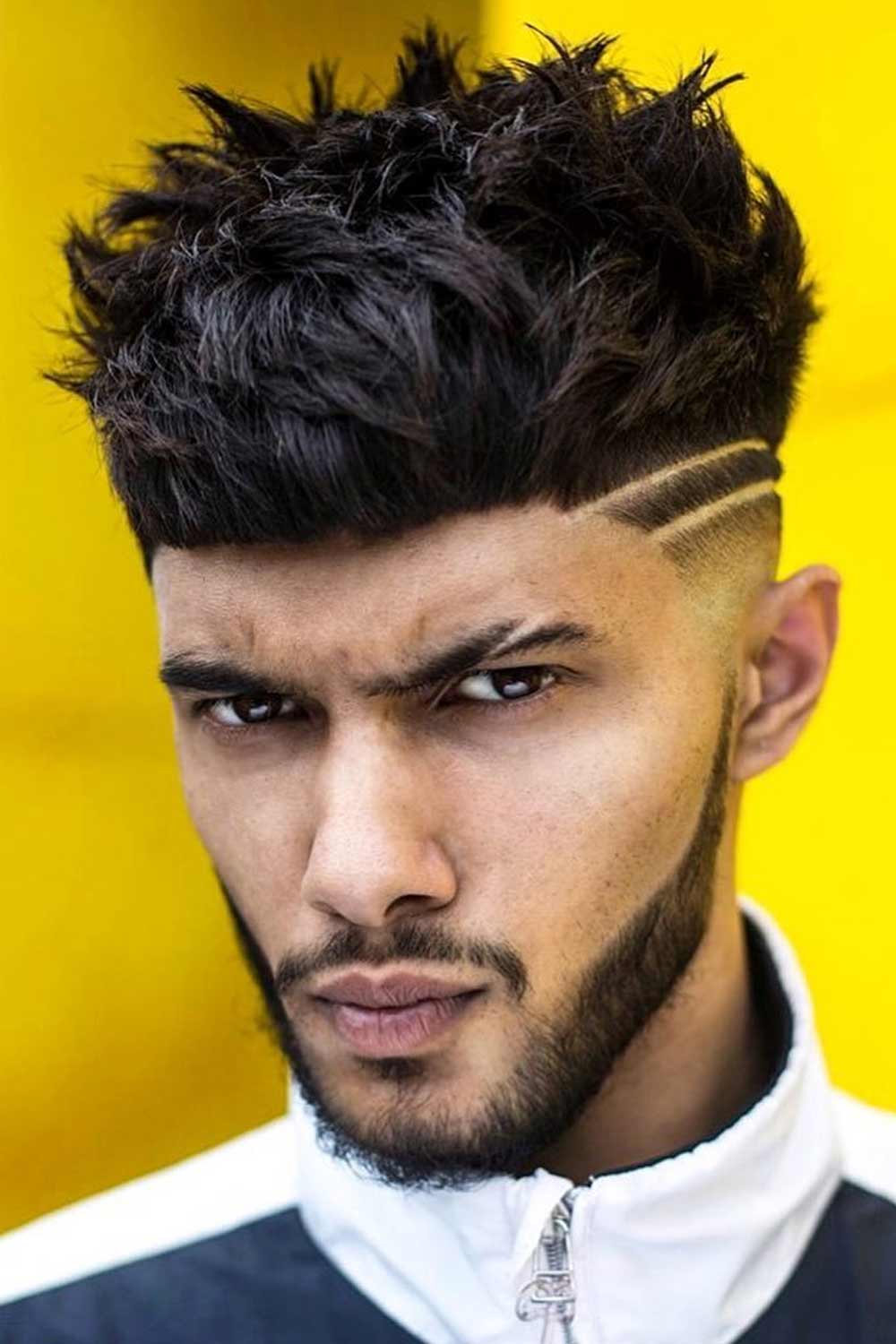 Credit photo: Instagram.com/r.braid
When a taper Edgar haircut feels a little too reserved for your daring style, a double-line disconnected fade, and a mid-length top come into play. Contrary to the popular opinion that Edgars are all about reasonably short manes, this example proves there is more to the style than meets the eye. All it takes is a skilled barber to help make your wildest dreams come true!
Grey Colored Edgar Hairstyle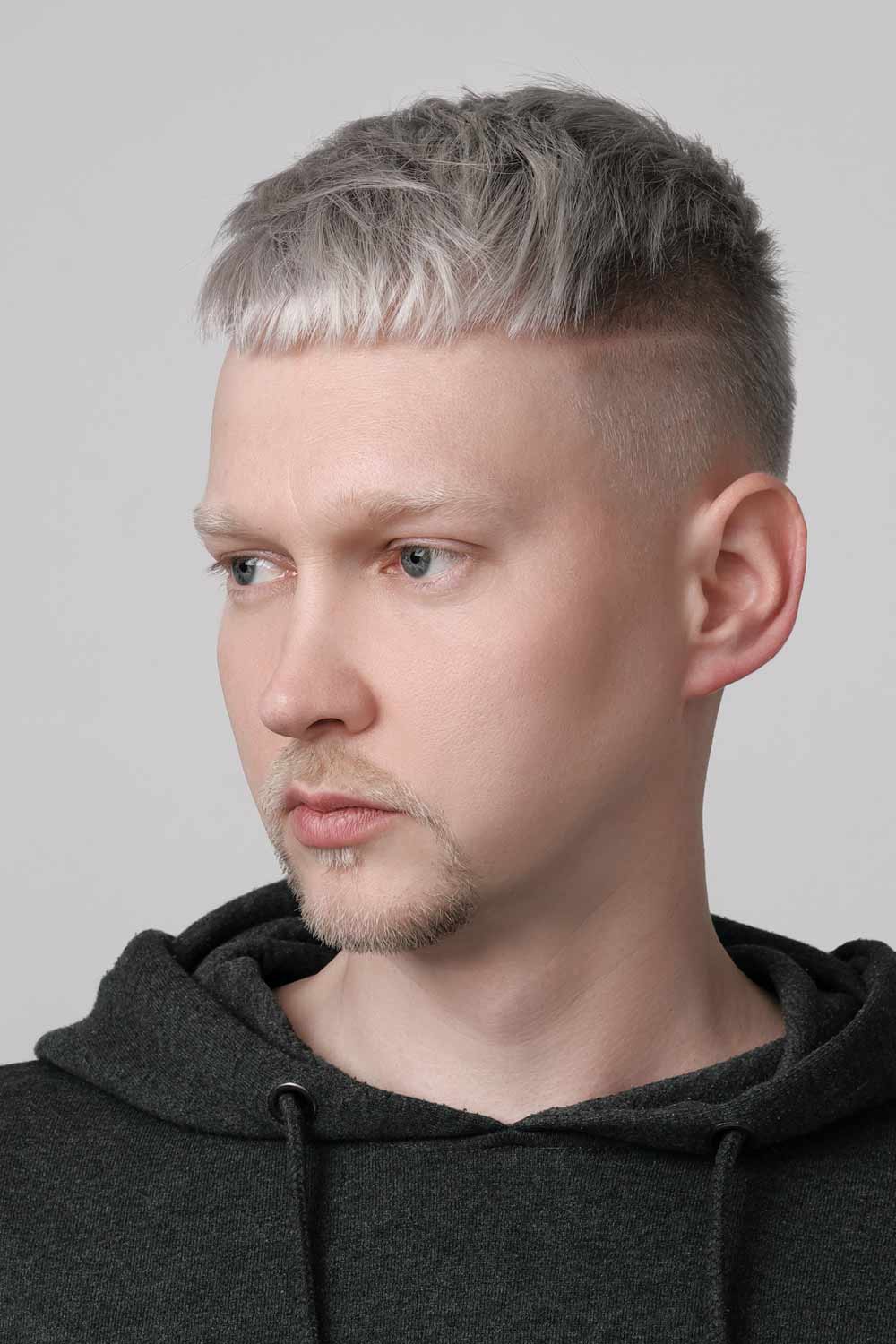 Credit photo: Shutterstock
A low taper Edgar haircut is always a possibility to keep things stylish but classy. Yet, a grey Edgar comes into play when you seek a hairstyle that can stand out without much time and effort. While the cut fits all styles and covers any age, a grey-colored or natural silver mane pairs up with the look flawlessly.
Blonde Edgar with Dark Roots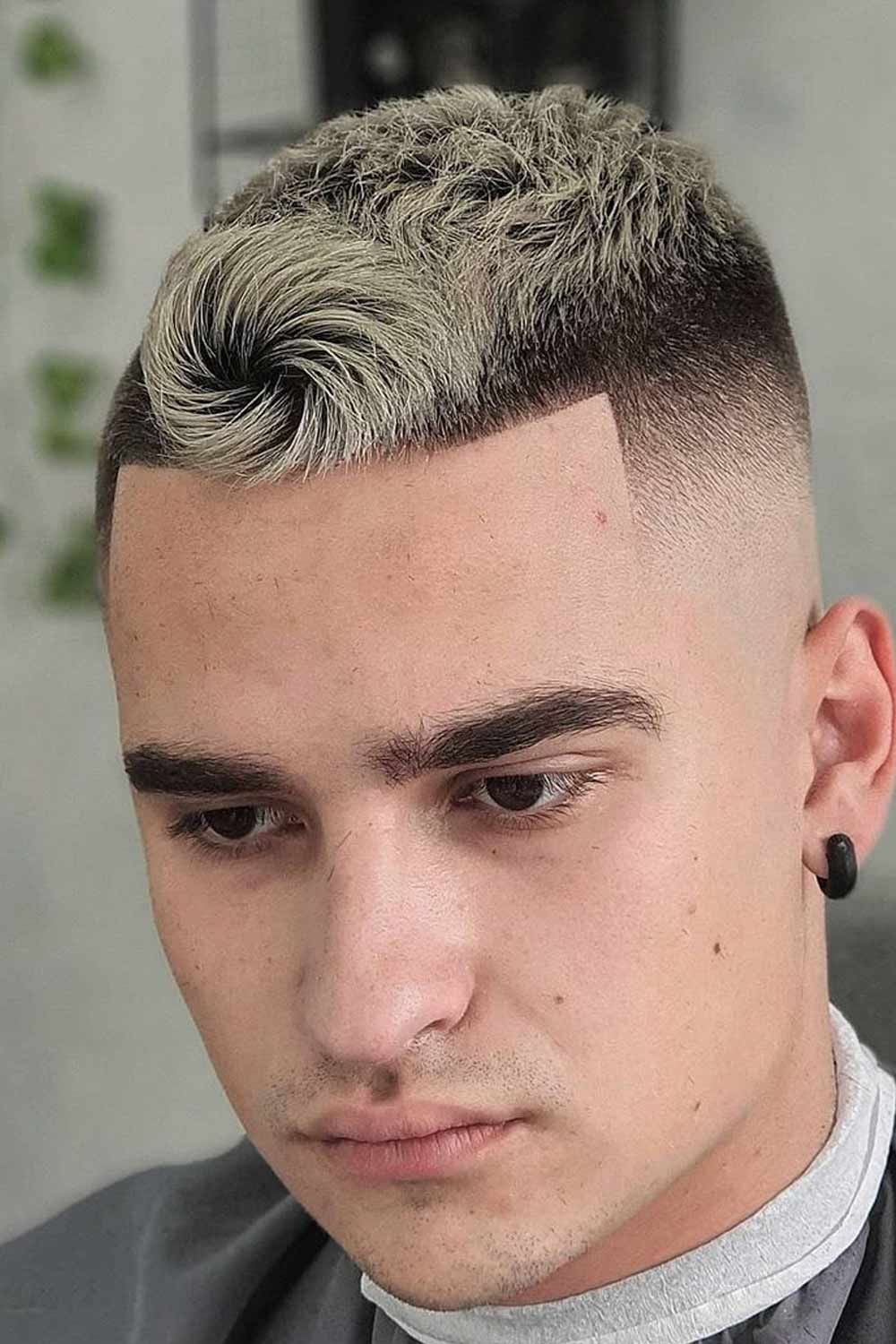 Credit photo: Instagram.com/spukthebarber
There is nothing wrong with mixing and matching popular trends if they complement one another. When it comes to the outgrown roots style, its synthesis with the Edgar look is breathtaking!
Edgar Hairstyle for Curly Hair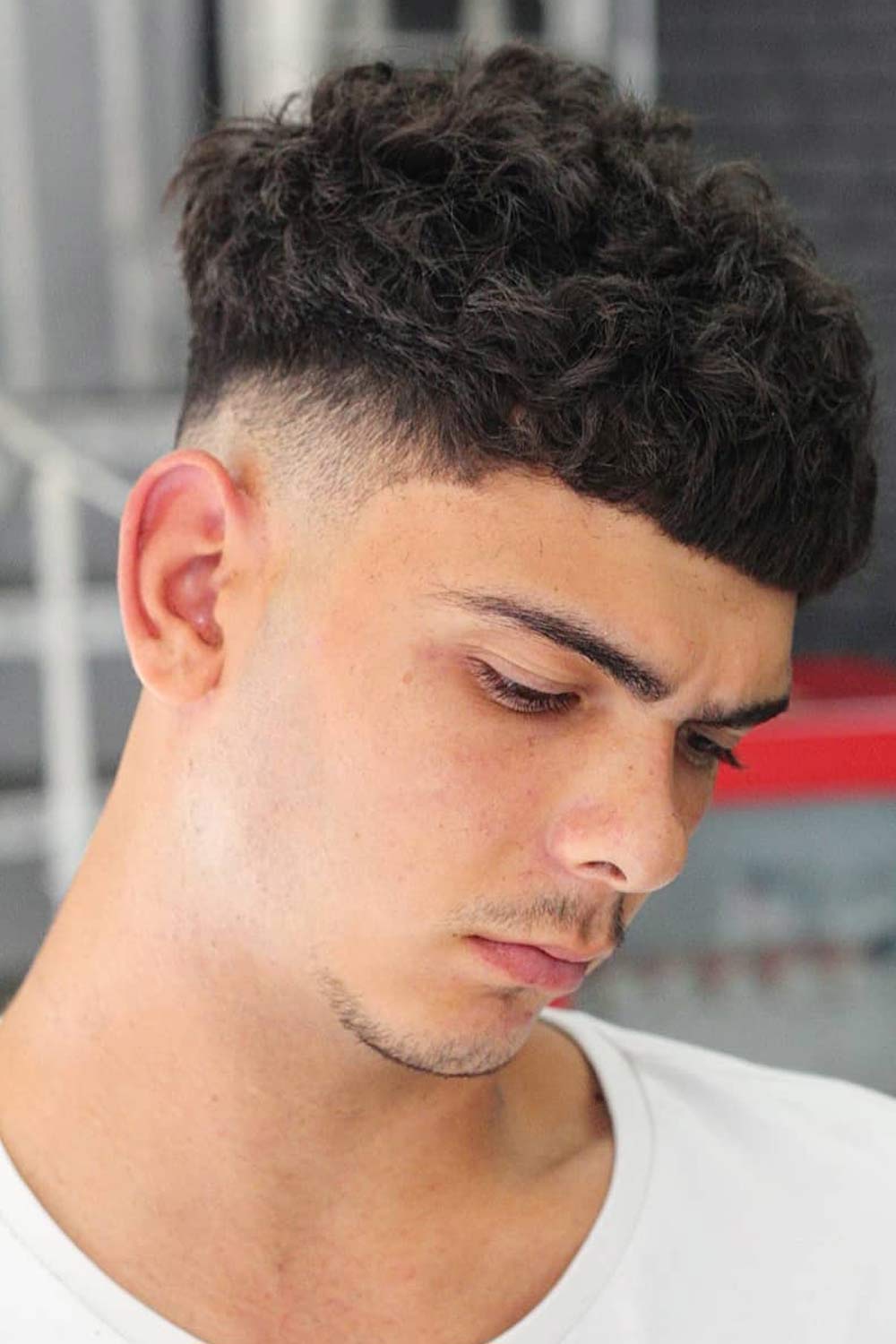 Credit photo: Instagram.com/jcbarber_
Gone are the days when an Edgar was reserved for straight manes only. If you want to sport your Edgar haircut fluffy – you've got it. As you can see, all it takes is a well-cut top paired with a mid-fade to slay the look!
The story of the Edgar haircut is legendary. Should you be seeking a seamless transition from a classy short cut into something more daring and attitude-programmed –, the style is there to test. Choose your favorite ideas and book a visit to the barbershop today!
FAQ: Edgar Haircut
What is Edgar haircut?
Opposite to the trending mullet haircut, an Edgar cut is a well-balanced mixture of a crop and a fade with other styling techniques added to the scene. A straight fringe is one of the critical elements of the haircut, so there is a certain resemblance between the Edgar and a Caesar cut, too. One thing remains unchained – the style is designed to create definition and draw attention.
Who created the Edgar haircut?
Edgar haircut Mexican roots are well-known. Anthony Reyes, a Puerto-Rican barber, came up with the look as a tribute to a well-known baseball player, Martinez.
When did the Edgar haircut start?
Although Edgar haircut is often described as a recent invention, some historians claim that the look dates back 1500s-1700s and was originally worn by men of the Jumano tribe, native to New Mexico and Mexico.