Has it ever occurred to you that you can change your hair color just as the seasons change? It is true that every season has its hue. If we are talking about fall and winter, it is safe to say that copper hair fits those best. So, we decided to look through the celebrity folks to figure out whether the color is the one worthy of your consideration. As a matter of fact – it is. You will be surprised how many celebrities prefer the shade. Besides, there are so many tints and variations to fit any complexion. All you need to do is to find yours! No matter you have a pixie cut or long hair, the right copper hair shade will suite anyway!
Emma Stone's Dark Copper Hair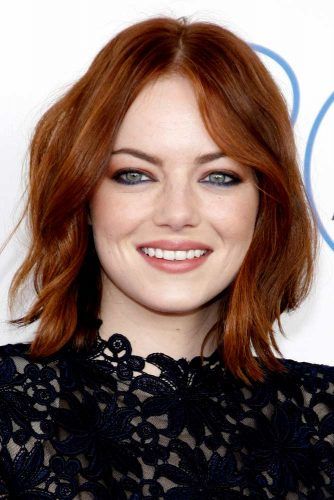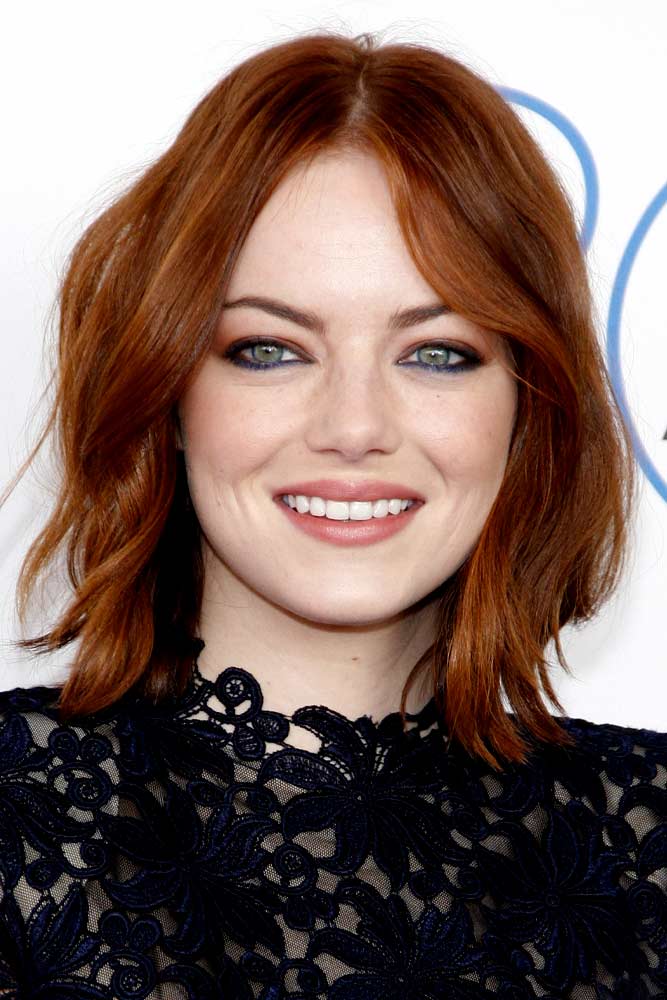 Credit photo: Tinseltown/Shutterstock
If we talk about Emma Stine here it is difficult to say that she is afraid of hair experiments. However, copper brown hair is her absolute favorite. There is no wonder why since the color is so rich that it reflects the light perfectly. If you wish to add some little glow to your persona, then the color mixed with a slightly wavy mane is what you need to consider.
Jessica Chastain's Copper Hair With Golden Tone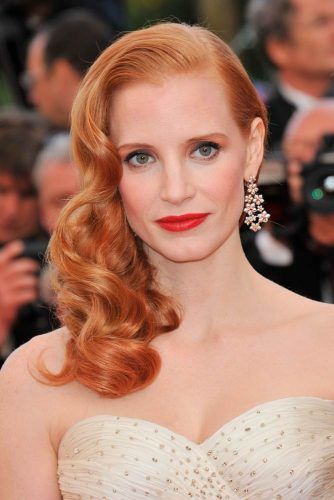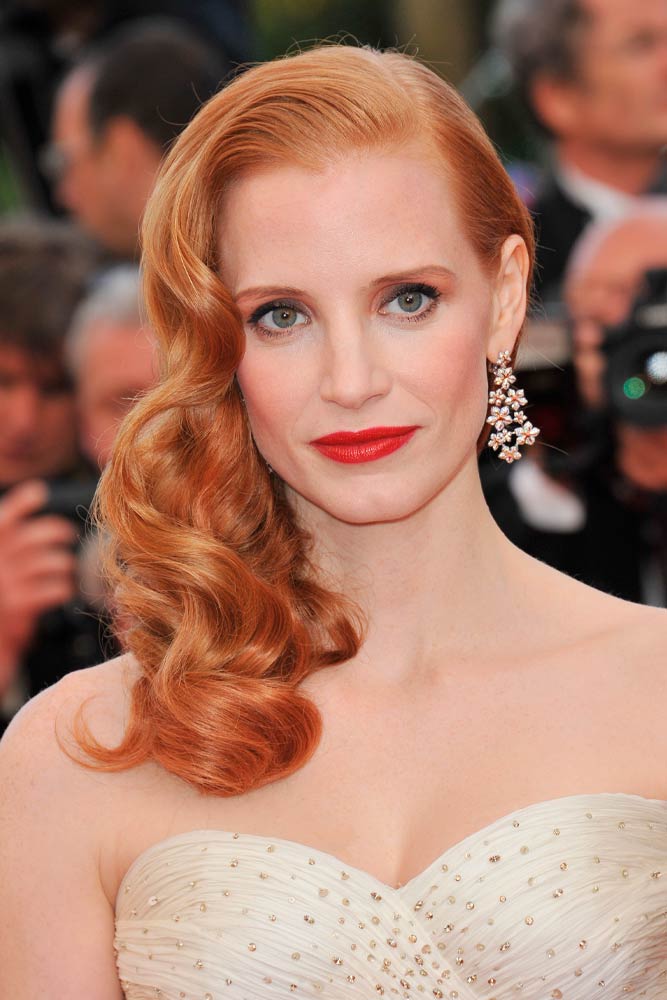 Credit photo: Featureflash Photo Agency/Shutterstock
We know that fact that Jessica Chastain is a natural redhead. However, she uses copper hair color to enhance the beauty her own color. In this case, copper with a golden tint to it looks powerful and magnetic. The dimension and the depth of the hue are also mesmerizing. Besides, if you are transferring to dark from light, there wouldn't be a better shade to give a try to.
Classic Copper Shade Of Julianne Moore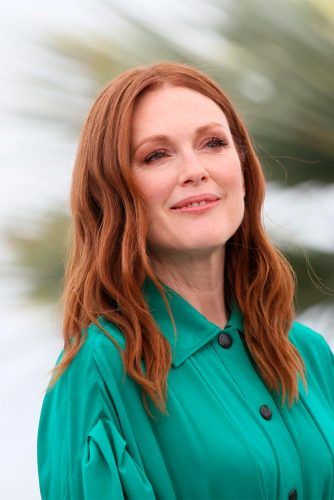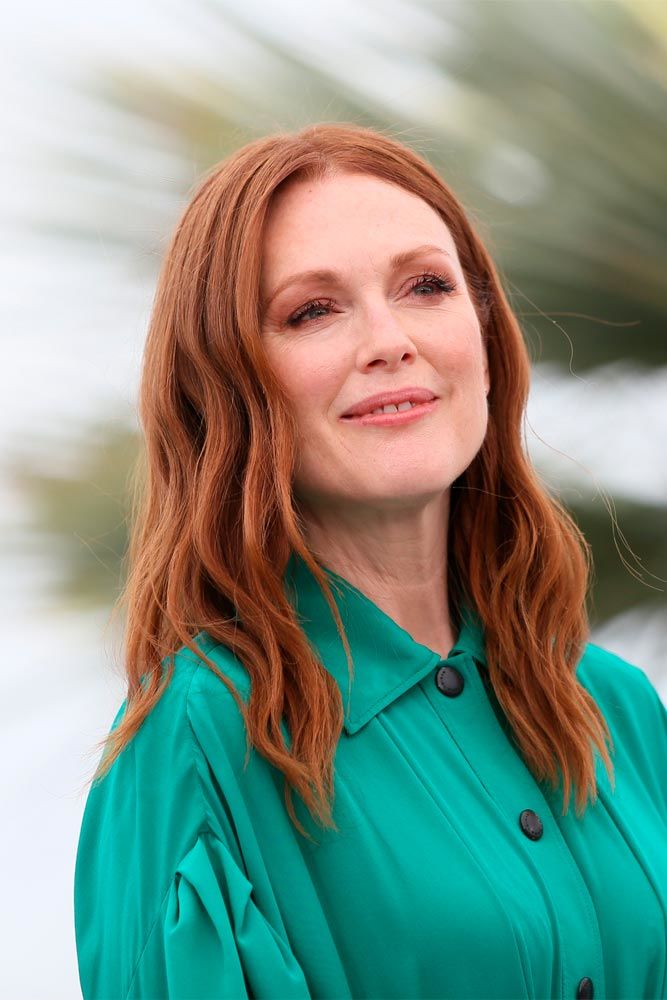 Credit photo: Featureflash Photo Agency/Shutterstock
The truth is that often when you think about the combo of copper hair dye and famous women, Julianne Moore is the first one that enters your mind. There is nothing strange about that since the color that Moore sports is the rich and classy copper as we know it. The fact is that this is the deep hue that suits those with a pale complexion and green eyes most. If that is you that we describe – what are you waiting for? It is time you try this famous actress's look on!
Christina Hendricks's Fiery Copper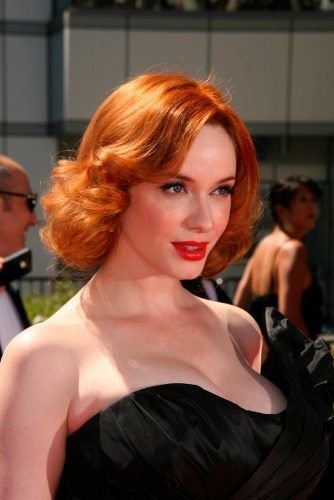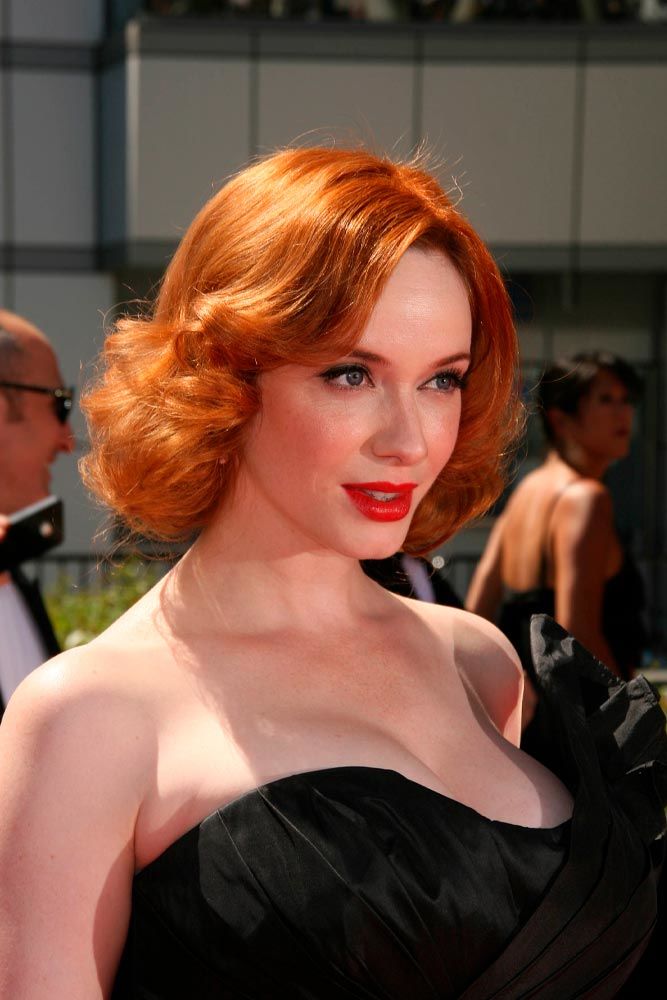 Credit photo: s_bukley/Shutterstock
When we are talking about copper color hair we can't pass by Christina Hendricks. You may not know it, but the famous lady is naturally blonde, however the fiery copper suits her well. In fact, if you wish to be the center of attention and you are not afraid of commitment, you may give the hue a try too. We say commitment dues to the fact that such a vibrant hue may fade out quickly, and you need to try your best not to allow it. As for who can sport the color – anyone. If you are feeling bold enough – go for it!
Deep Ginger Copper Hair Of Nicole Kidman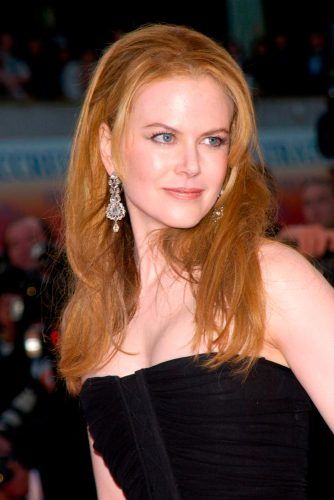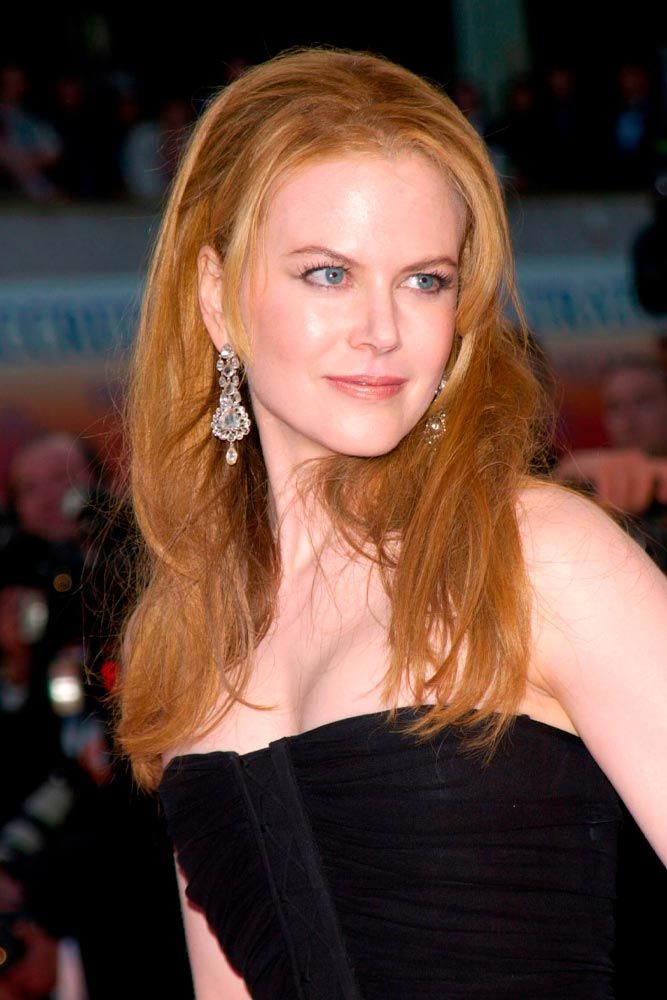 Credit photo: Featureflash Photo Agency/Shutterstock
There are many roles that Nicole Kidman is known for. However she is highly recognized due to her golden copper hair in the first place. To be honest, that is the color that those with porcelain skin should think about in the first place. Due to the dimension and the depth of the hue, ginger copper will add that necessary tan to make your face look more lively and tanned. Grow out the roots for greater definition and depth. It needs to be mentioned that all hair textures go well with the shade.
Florence Welch's Bright Red Copper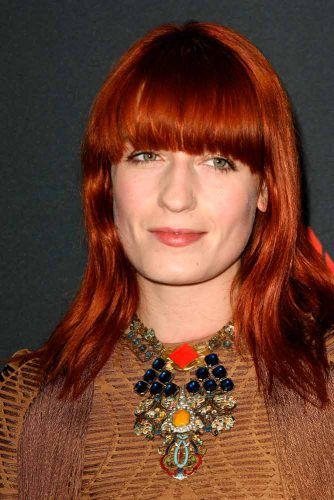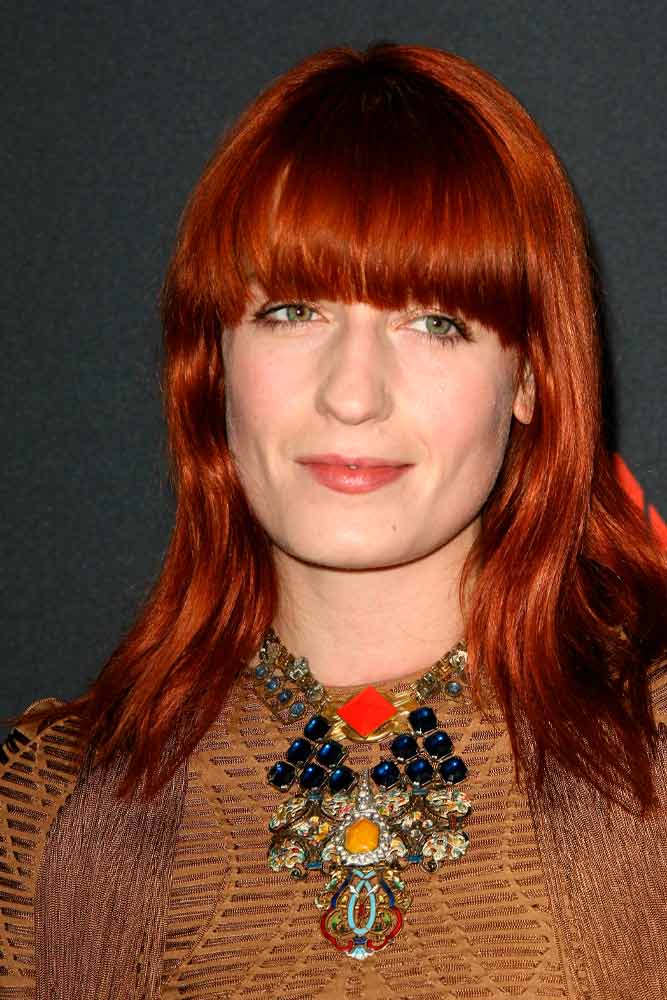 Credit photo: s_bukley/Shutterstock
Bright copper red hair is what we can recognize Florence Welch and her magnetic voice of course too. What you should know about the color is that it is both bold and classy, some call it retro copper at times. If you want to attract adoring glances, then this is the color you should opt for. Add some voluminous bangs or light waves to your mid-length layered haircut, and there is barely a chance that someone will not notice you!
Isla Fisher's Long Hair With Light Copper Shade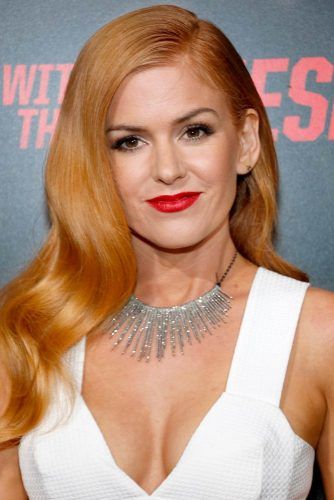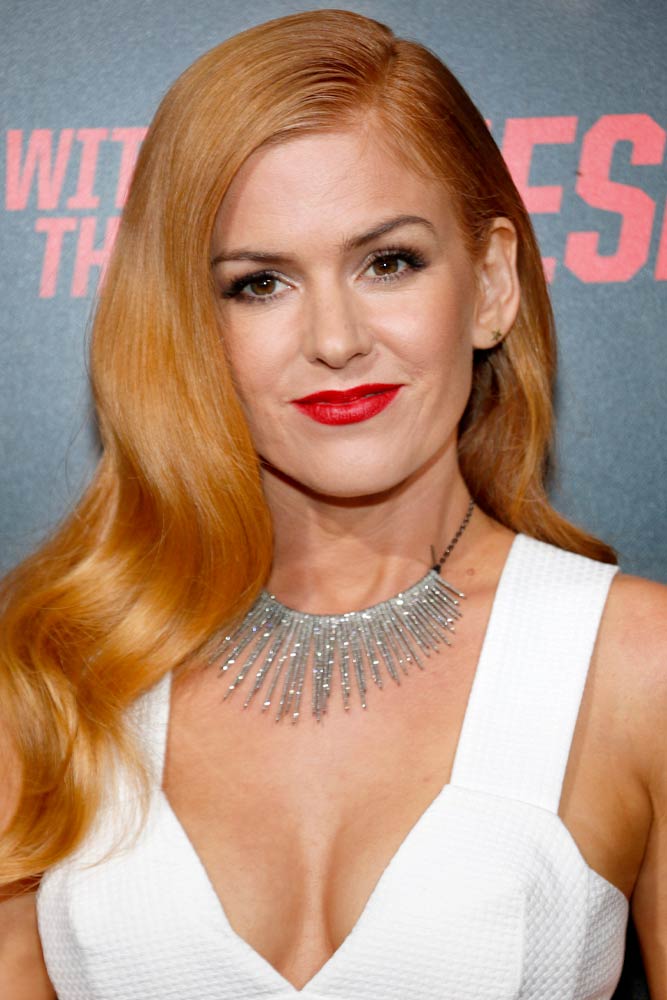 Credit photo: Tinseltown/Shutterstock
Whenever Isla Fisher is spoken off, every time her hair is mentioned as one of those significant details which make her look the way the does – ravishing and feminine. Copper blonde hair looks extremely gorgeous and elegant when there is a mixture of undertones on display. Besides, those of you with long hair and love for fashion and style should think about getting the hair work done in these precise hues. One more thing, if you are looking for a style that will complement your short and symmetrical face, light copper mixed with long hair and middle part would be your best bet.
Rich Copper Of Marcia Cross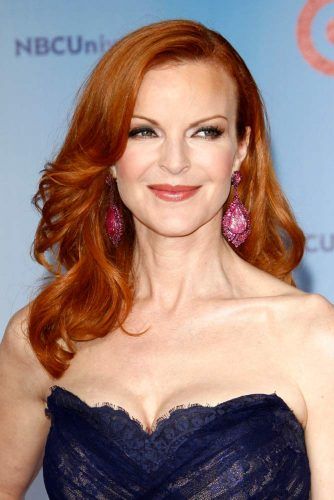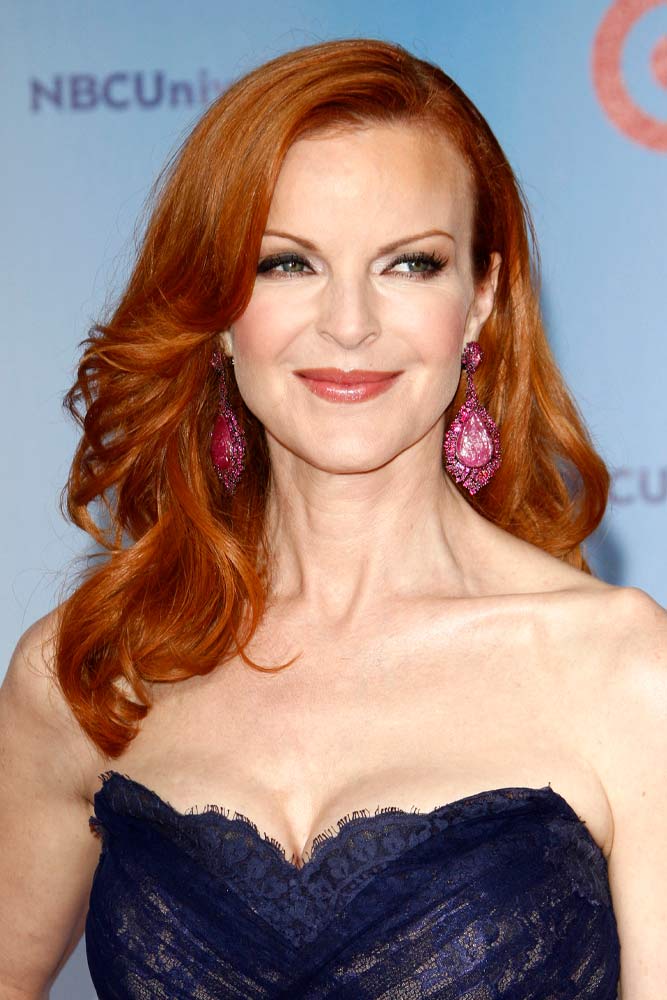 Credit photo: Kathy Hutchins/Shutterstock
Those of you who are looking for copper-colored hair that would represent the autumn to the full extent – we have one in mind. In fact, you may have already come across the look since Marcia Cross has been sporting it for a while now. The warm copper hue with extreme depth and magnetism to it is what we have in mind. Besides, if you want to add some little color to those pale cheeks of yours, this auburn hair shade couldn't have been more perfect.
Copper Color Melt Of Julia Roberts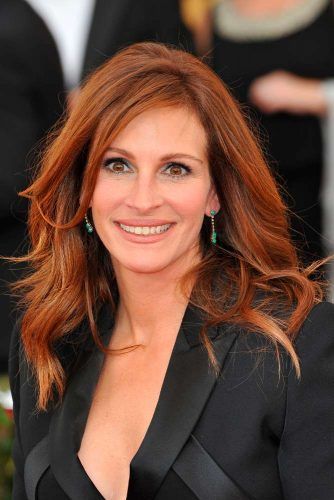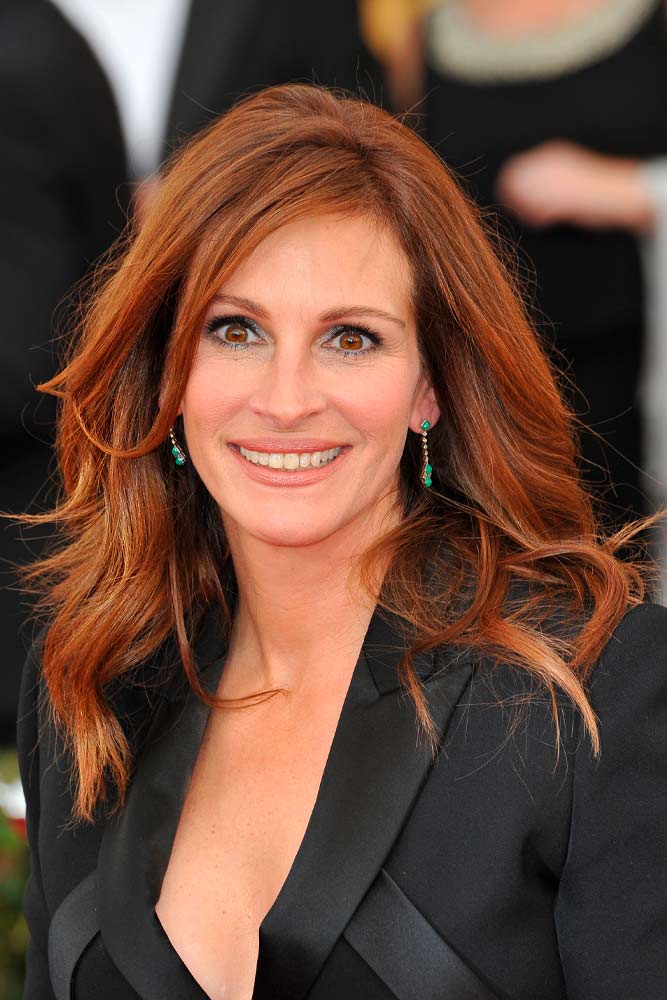 Credit photo: Featureflash Photo Agency/Shutterstock
It is as clear as a day that Julia Roberts can wear it all. The truth is that the amount of hues the actress has died her hair with is close to indefinite. Nevertheless, the red copper hair color is the one that interests us today. As you can see, the color brings up Julia's features the best, and there is no wonder why. The thing is that the copper melt hue is as close to the natural hue as possible, and that is the detail that makes it so required and perfect. What is more, if you are the owner of freckled and pale skin, the shade will take your look to the whole new level of flawless.
Cynthia Nixon's Warm Copper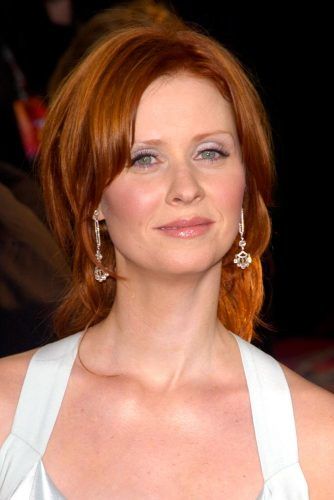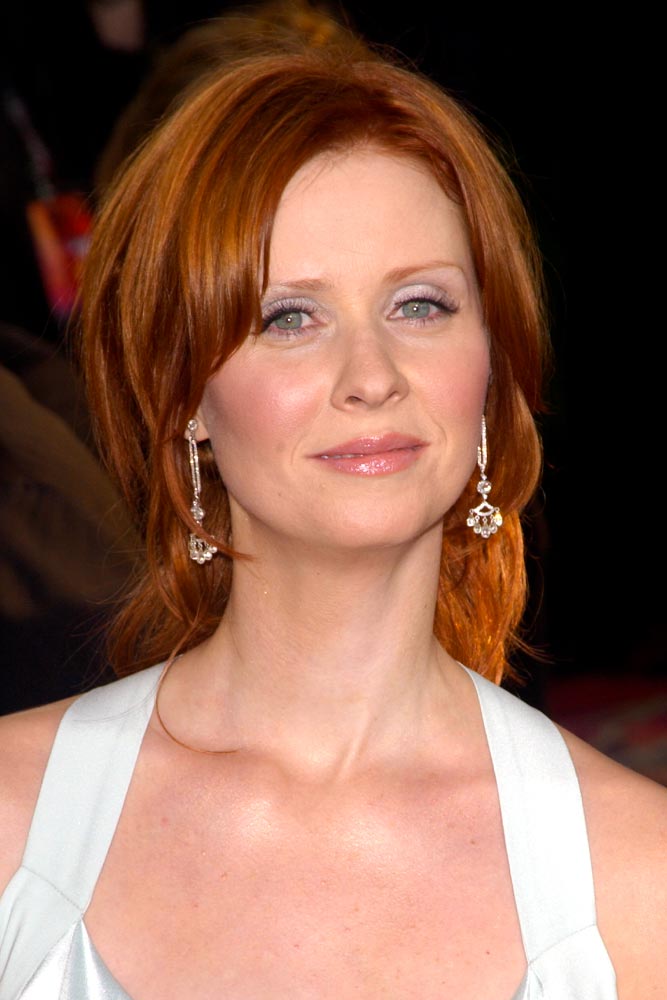 Credit photo: Featureflash Photo Agency/Shutterstock
They say that you can't go wrong with warm copper. One look at Cynthia Nixon's hair presented here and will get why they state it. Warm copper hair dye is very close to what they call rusty copper and that it the main advantage of the shade. Not only it complements most complexions, but also it looks rich, unique, and natural at the same time. Amazing!
Copper Auburn Hair Of Debra Messing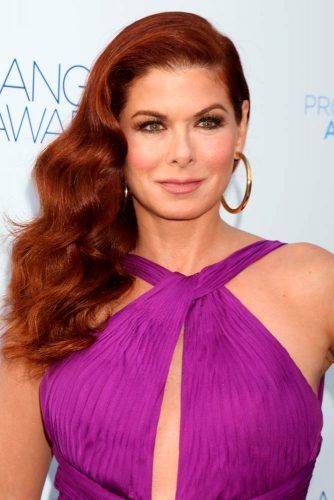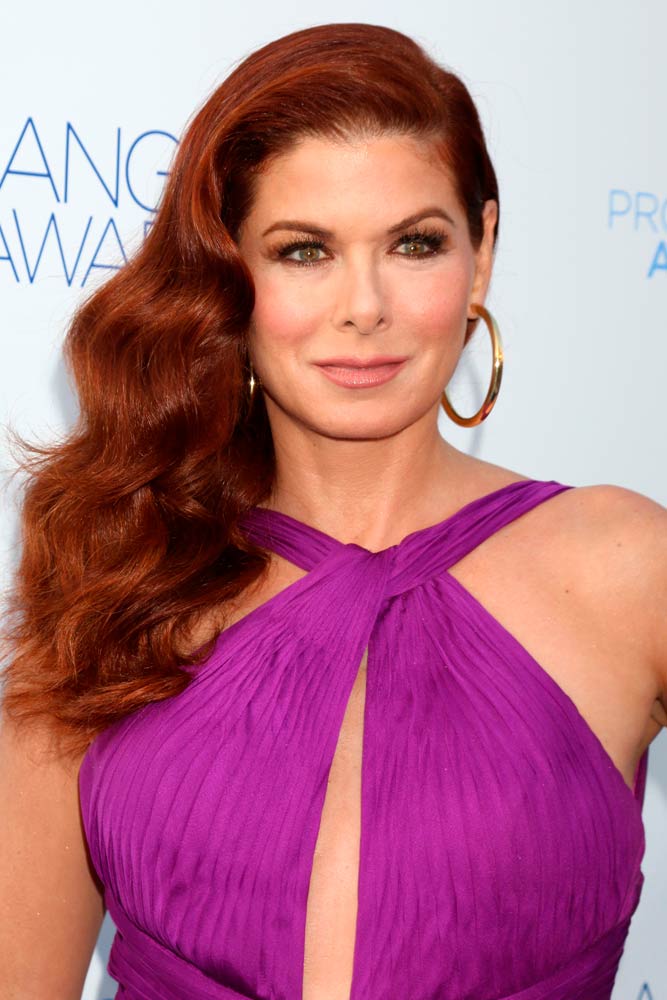 Credit photo: Kathy Hutchins/Shutterstock
We have mentioned a great load of lighter copper shades so far however dark copper hair color has the right to exist as well. Debra Messing proves the point just perfectly. It is true that copper auburn hair is quite dark and deep however, it is outstandingly natural-looking. Those with slightly curly and thick hair are the first ones to think about the hue. Besides, if you have blue eyes and you thinking about changing your hair color, it would be real heresy not to try this particular one out!
Blake Lively's Brighter Copper With Blonde Highlights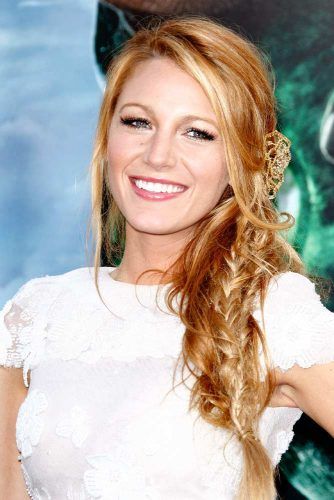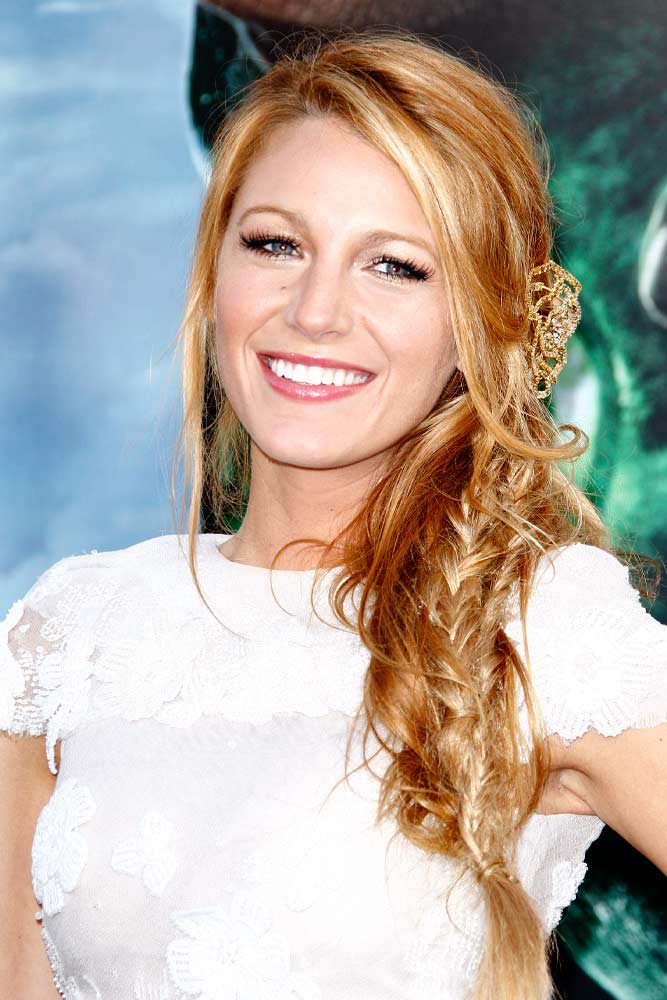 Credit photo: Tinseltown/Shutterstock
We know what you may say – Blake Lively is a devoted blonde what is she doing among all the copper-hued ladies? Well, the truth is that recently the actress has switched the hair dye palette, and she went full light copper with a bunch of highlights to the look. We must say that such light copper hair is incredibly warm and cozy to look at. Even though most copper shades suit fair complexions, this one works well with a little tan too.
Natural Light Brown Copper Shade Of Rose McGowan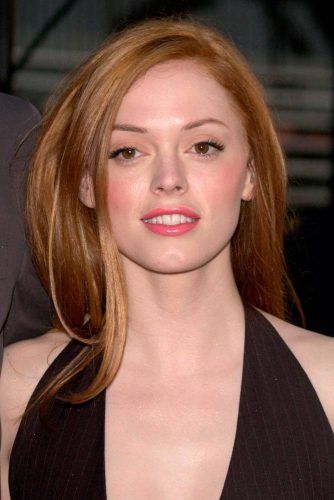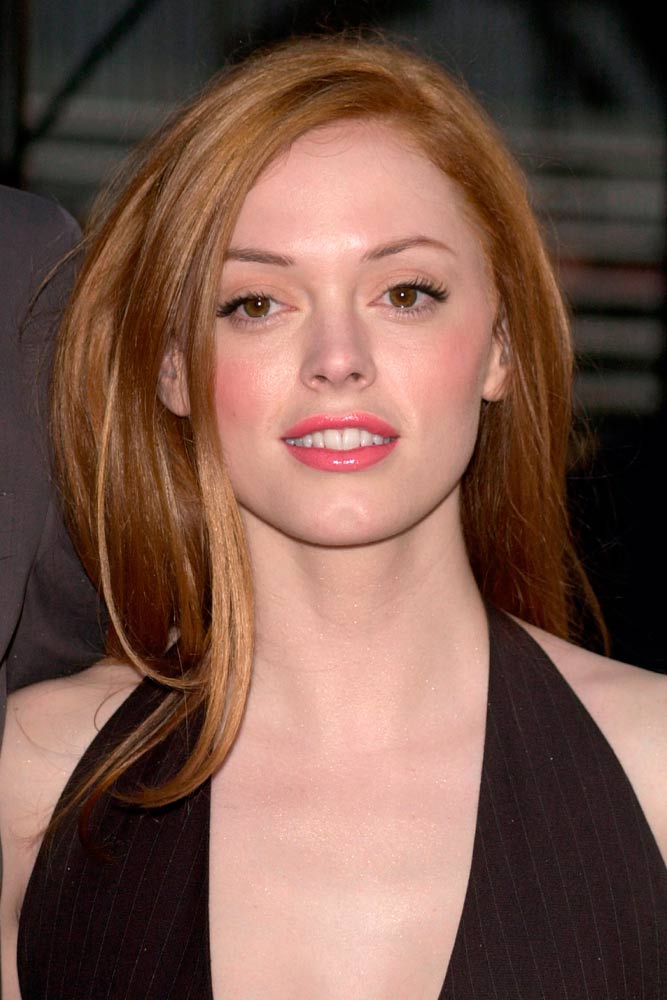 Credit photo: Featureflash Photo Agency/Shutterstock
No matter how many hair colors Rose McGowan has tried we say that light brown copper looks best on her. This that exact copper shade that works great for anyone. What is more, among all the other colors, this one is the lowest maintenance ever. It may be hard to believe that something as gorgeous may turn out to be that simple to look after, but it is true. Try it out, and you will not regret it!
Amy Adams's Soft Copper Waves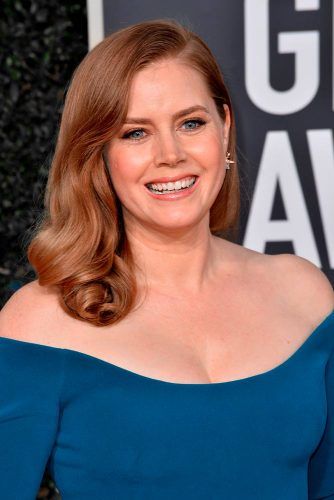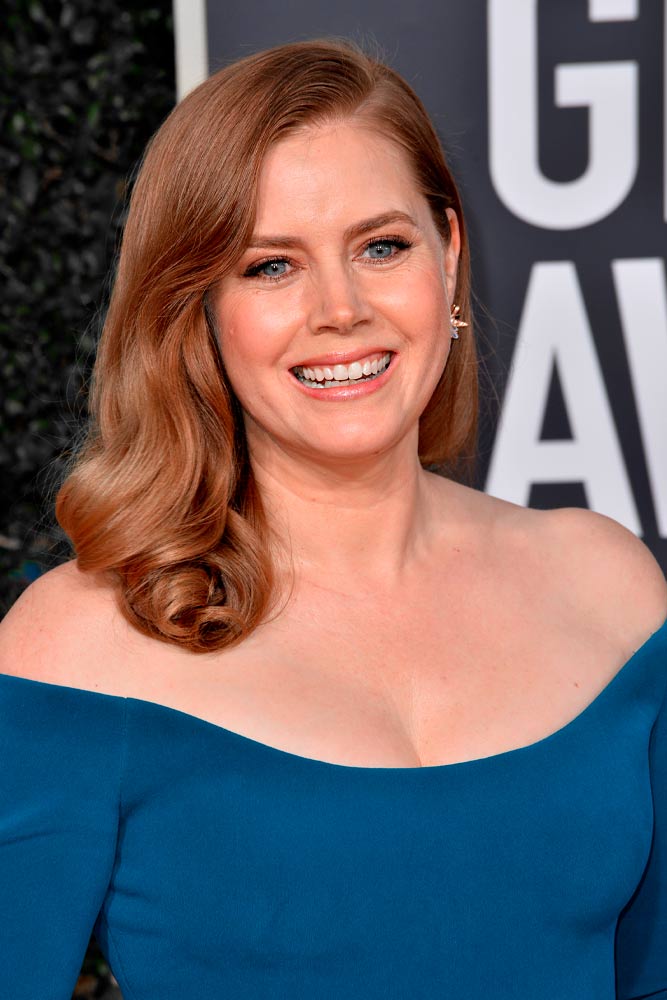 Credit photo: Featureflash Photo Agency/Shutterstock
We do not know whether Amy Adams is joking when she says that her hair is that one thing that made her successful, but the fact that the mane looks mesmerizing is hard to deny. To achieve the same effect as Amy's you need to opt for the closest copper to the natural hair color as possible. The shade may not be that catchy, but it is clearly adorable and unique. Besides, it works great with green eyes and pale skin.
Blended Copper Tones Of Alyson Hannigan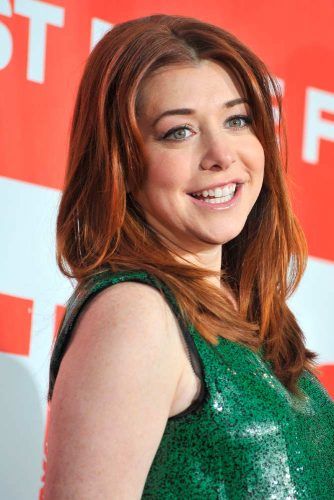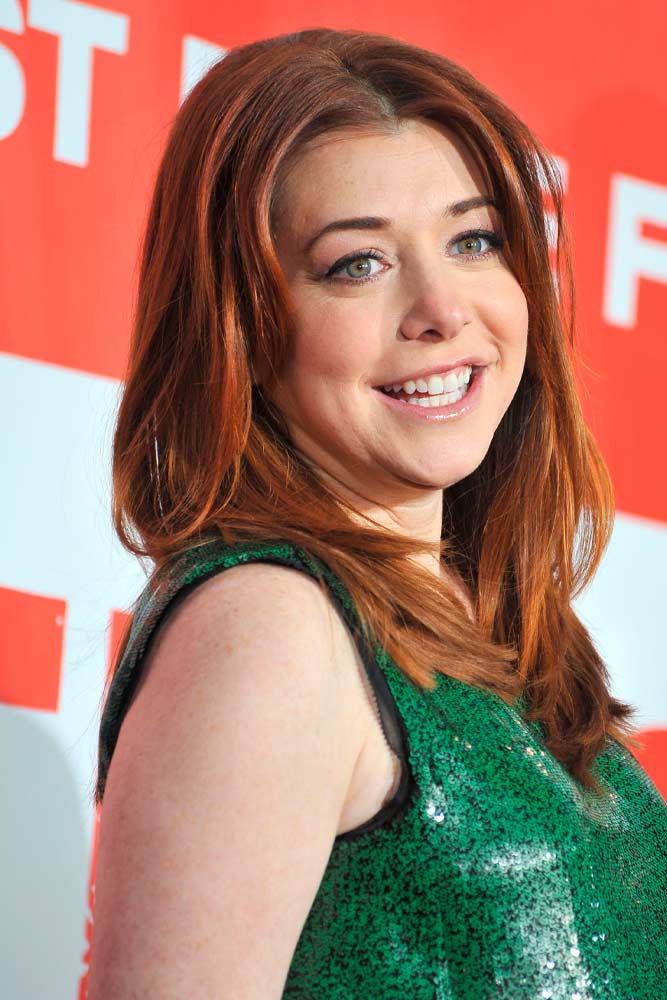 Credit photo: Jaguar PS/Shutterstock
You may think that one copper red hair color is enough to look great, but Alyson Hannigan proves the assumption wrong. The fact is that she sported blended copper tones for a while now and it is safe to say that the decision turns out to be a huge success. Those of you with warmer skin tones may try and opt for the same blend as well. However, you need to keep it in mind that such a coloring is of high-maintenance.
There is so much to copper hair than just one tone, and the celebrities turn out to know that. It is time you learn to differentiate between the copper hues and find the best one to fit your complexion. There is nothing better to greet a new season with than a new hairstyle!
FAQ: Copper Hair
Is copper hair hard to maintain?
Copper hair requires some maintenance and is slightly more difficult than simply switching from dark to blonde. When you go from dark to blonde, all of the color molecules in your hair are removed. With cooper color, brown molecules are absorbed in cooper, and they tend to wash off faster, requiring more maintenance.
How do I know if I will suit copper hair?
While we feel that any hair color may look fantastic when worn with confidence, there are people whose inherent hair colors make this copper tone a perfect fit for them. Copper will look great on you if you have cool undertones and a pink base (rather than yellow).
What colors make copper hair color?
Copper hair is a mix of red and bronze colors that requires a copper hair dye to obtain due to the lack of a natural cooper tone.
Was this article helpful?