Redheads all over the globe are considered to be the ones kissed by the sun. However, not everyone appreciates the fair skin and freckles scattered all over their bodies as well as the red mane. That is why we decided to prove that redheads are hot. We have gathered here all the most famous and sexy redheads among the world-known actresses. Clearly, not all of them are ginger from birth, but the fact that they dye their locks red means that redheads rule. Read on to learn more!
Emma Stone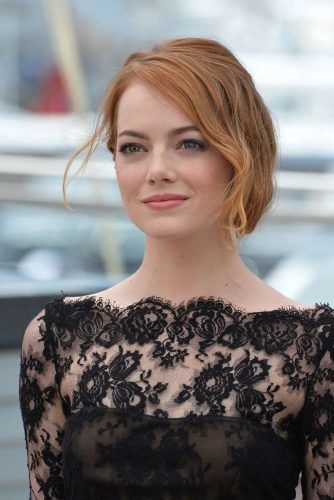 We start our hot sexy redheads list with incredibly talented Emma Stone. Who would have thought that this fiery redhead is a natural blonde? The thing is that even though ginger is not her natural color, she sports red hair with elegance and style. The fact is that her mane has added up to her success and brought Emma to the point where she stands now; there is no doubt about it.
Source: Featureflash Photo Agency/Shutterstock
Amy Adams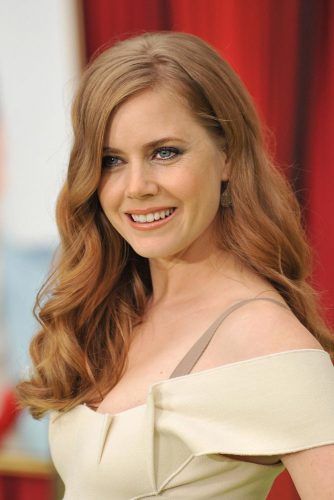 Amy Adams belongs to award-winning hot redheads as well. However, unlike all her redheaded colleagues, she projects that humbleness mixed with elegance, which makes her even more desirable. Truth be told, Adams is that one example of a perfect wife who can combine both her family life and successful career without sacrificing either. Whether you are a fan of TV series or action movies – you can spot Amy in both.
Source: Featureflash Photo Agency/Shutterstock
Lindsay Lohan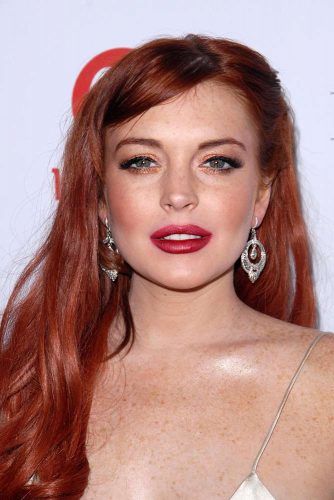 There are many things that Lindsay Lohan may be recognized for. Some of them are positive the others not so much. However, despite the way you may perceive the actress, you can hardly deny that she is one hell of a spicy redhead. The fact that her body is covered with freckles means that she is a born redhead, and that makes her look even hotter. No matter how many different looks she tries on – redhead one suits her best.
Source: s_bukley/Shutterstock
Julianne Moore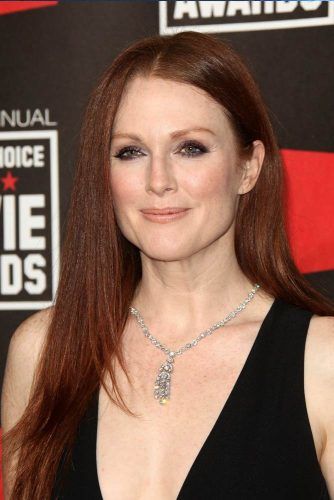 When it comes to redhead actresses, there is one perfect lady among them. Of course, we have Julianne Moore in mind. Apart from еру impressive range of movies she played in, she is also a known children's author and a vocal activist. The list of things she does for society is surely impressive when combined with her ethereal looks is it simply indescribable. Not only her bright mane makes her who she is, but a charismatic look of her sharp green eyes and splatters of freckles which she never hides.
Source: DFree/Shutterstock
Christina Hendricks
Another femme fatale among red headed actresses is Christina Hendricks. We all know her from the Mad Men series. Her significant red mane and curvy figure make men all over the world wish to hold her in their arms at least once. We can't say that we blame them, that seductive look could drive anyone crazy!
Source: Jaguar PS/Shutterstock
Nicole Kidman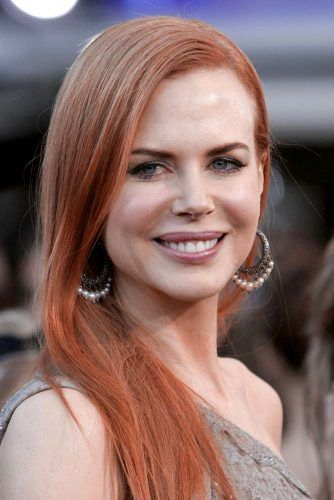 There is rarely a person on Earth who does not know and admire Nicole Kidman. She seems to be one of the most beautiful redheads in Hollywood since the beginning of times. Truth be told, she sported a range of looks during the career. However, her golden red remains that significant one that fits her most. With her marble white skin and fragile figure, we can't think of a better hair color to enhance that gentle and mesmerizing beauty!
Source: Everett Collection/Shutterstock
Rose Leslie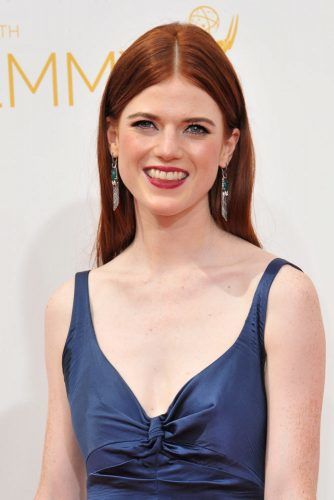 Many of you remember that redhead beauty that Jon Snow fell in love with, both on screen and real life. However, Rose Leslie is one of those famous redheads that are known not just by one show. The thing is that before she got on Game of Thrones, the fans knew her from Downton Abbey already. As a true Scott, Rose is as energetic and fiery as her mane is, why else would the King in the North has fallen for her?
Source: Featureflash Photo Agency/Shutterstock
Sophie Turner
Another Game of Thrones red-haired beauty is Sophie Turner. Even though she started her career as Sansa Stark and grew up on the show, it gave her such a recognition that now she is one of the lead roles on X-men. To tell you the truth, Sophie prefers to wear her hair blonde, taking into consideration that it is her natural color. However, many fans agree that red suits her well too.
Source: Tinseltown/Shutterstock
Jessica Chastain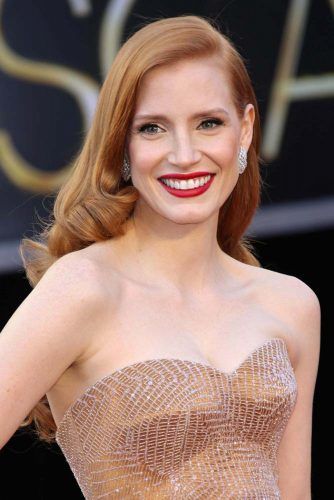 It seems that Jessica Chastain managed to combine it all – a killer smile with an outstanding mane. No wonder she is so requested in the cinema world. In case you are unsure where from you may know this gorgeous lady – the sources are many. All the fantasy fans will surely know her from the X-men, Interstellar, the Martian and terrifying It. The list of movies she acted in is far more impressive than those few listed above. This means that the audience, as well as the film directors, can't resist this sexy redhead with a charming smile.
Source: s_bukley/Shutterstock
Kate Mara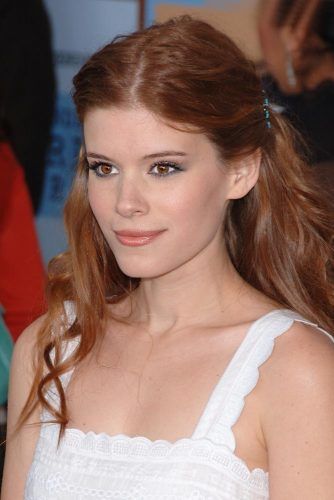 Kate Mara is one of those sexy redheads that knows how to make her way to success with ease. The fact that she is moving up slowly does not mean that she is not requested; it means that she considers every step and every role. She is young and beautiful, but what makes her conquer the hearts of men all over the globe is her wittiness combined with some coldness, which only makes the fire burn brightly.
Source: Featureflash Photo Agency/Shutterstock
There are so many sexy redheads in the world of cinematography that we decided to finally gather them in one place. Some of them are well known and respected actresses, while the others are only starting to conquer the world and the hearts of the audience.
FAQ: Sexy Redheads
Why are redheads so beautiful?
Redheads are extremely rare, they number only 1-2 percent of global population and we are certainly drawn to uniqueness. Plus, a combination of ginger locks with a contrast skin tone and freckles cannot be left unnoticeable. We tend to think that redheads have passionate and fiery temper, although it is rather a personal matter.
Do redheads have higher pain tolerance?
Research, which was carried out on red-haired mice that possess the same as red-haired people variant MC1R, has documented that people with red hair may be more perceptive to certain types of pain and can require higher doses of pain-killers or may need more anesthesia. However, the research has also led to an idea that their general pain threshold may be higher.
Was this article helpful?