Birthday is the occasion that most of us are waiting for throughout the year. When the day comes, lots of fun things usually happen, gifts are granted, and parties are thrown. However, coming up with an interesting and exciting party is not an easy task; we all know that. That is why, if you are in search of some unusual birthday party ideas to add to your list, welcome to our compilation!
We have gathered here the best ideas to give a thought to when you are planning your own birthday or your friend's. The range of options is quite vast!
Party Ideas For Girls
When it comes to girls birthday party ideas, you can easily set your imagination free since the list is close to being unlimited. However, we are going to list some trendiest, and most fun ideas for you to at least have an idea of what to opt for.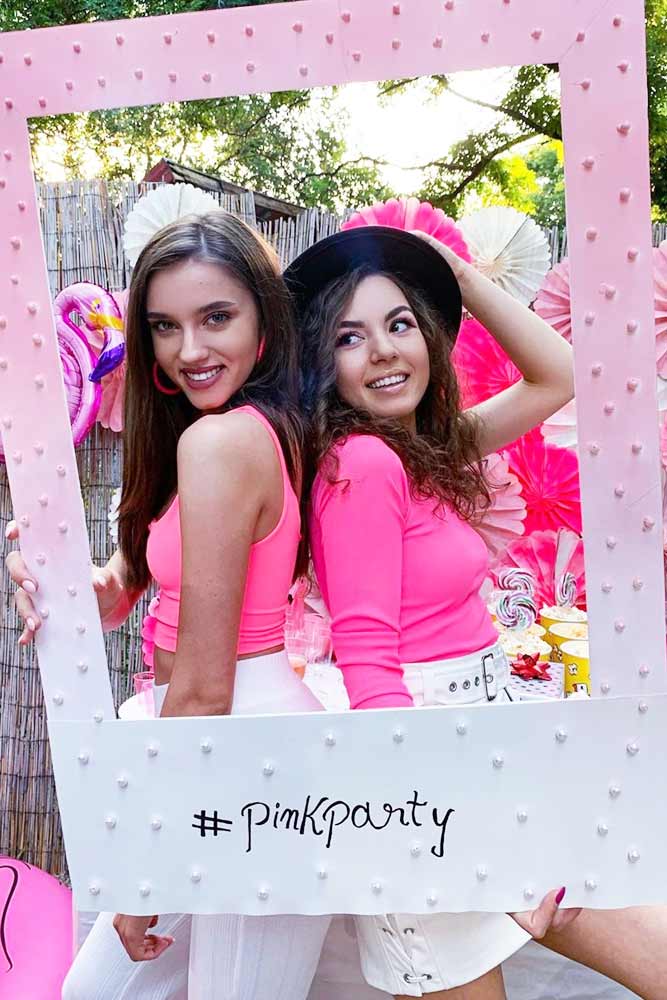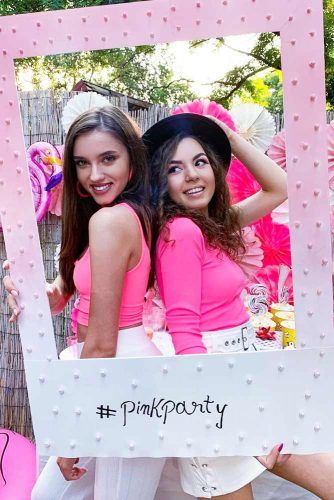 Classy Birthday
In case you do not want to go over the edge with planning, classic style always works. Put on your fav clothes and heels and go champagne drinking with your friends. It is best if there is some nice music playing in the background to add that special vibe to the occasion.
Easy-going Barbeque Party
If it is hot outside and you do not want to go out but lay next to your pool on your birthday – not a problem! Throw a barbeque party in your backyard. Simple and fun approach, not to mention practical.
Source: iasminamot via Instagram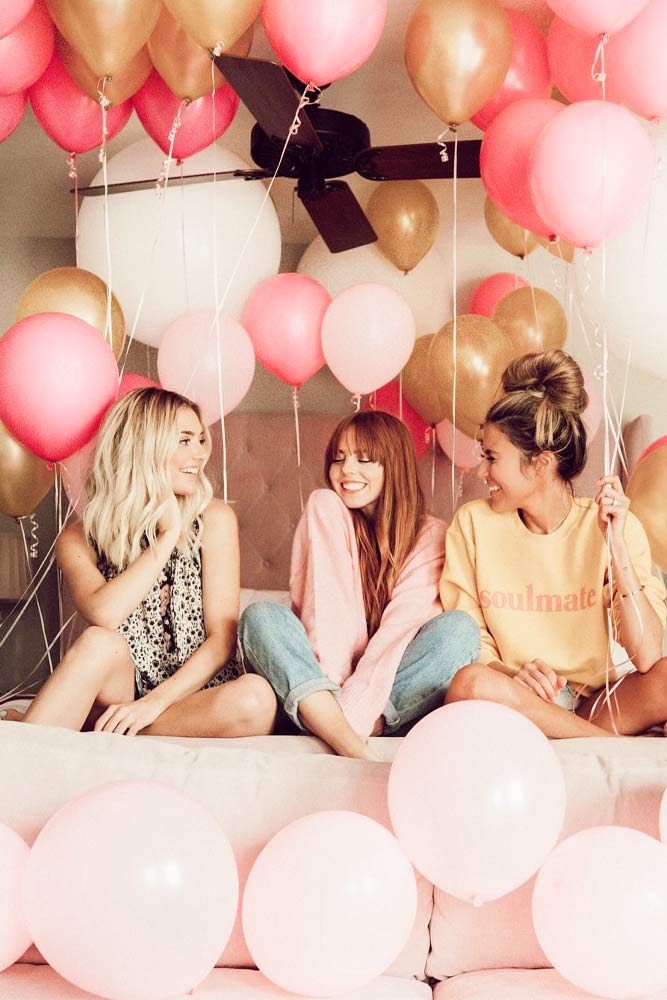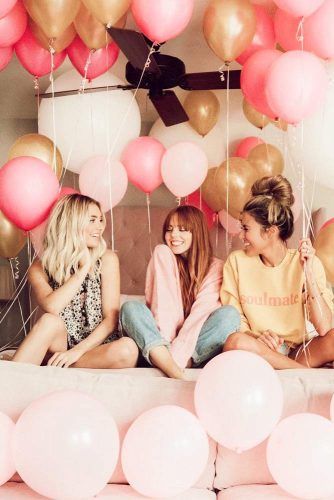 Dress-up Party
What is the best occasion to get all fancy and dress up than your birthday? Throw a dress-up party and make it clear that a fancy dress and a well-done hairdo is a must for all the gusts!
Letter Theme Party
This may sound weird, but it will surely turn out to be fun, you can trust us on that. The rule is to dress up based on the first letter of your name. Sounds exciting, doesn't it?
Source: hellofashionblog via Instagram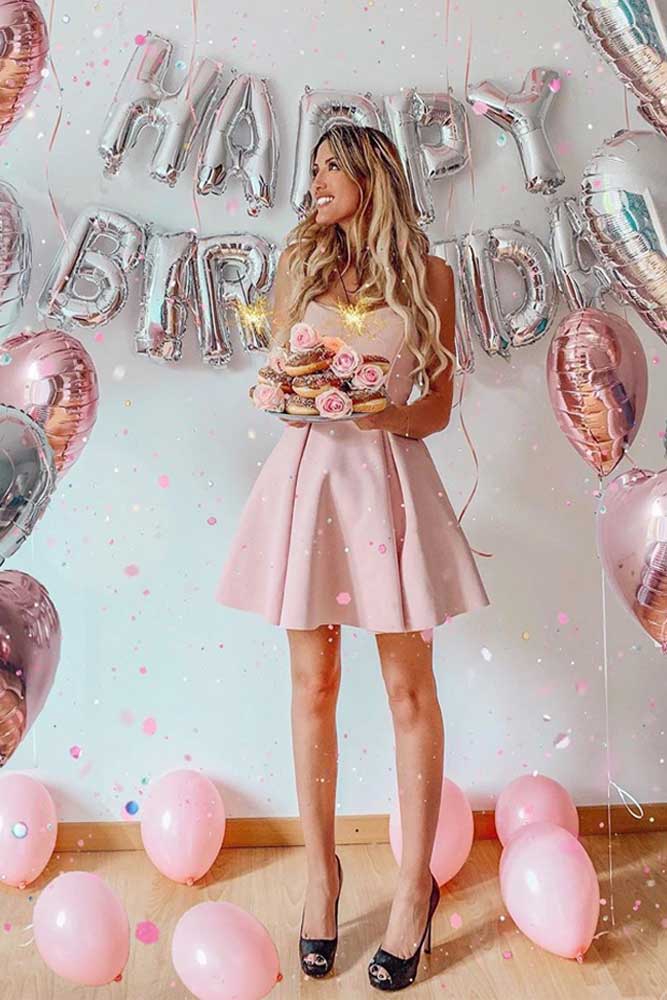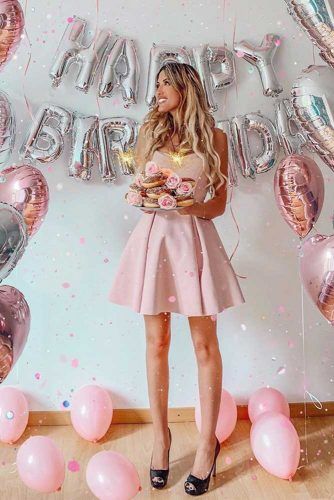 Karaoke Night
What can be more fun than a couple of drinks and a night full of singing? There you go! Music is the best way to relive all the stress and enjoy the occasion.
Movie Night
If you and your friends have the same taste in movies, why not to use it to your advantage? Pizza and wine combined with your close friends and favorite movies will end up in a gorgeous and warm birthday party.
Source: margaux_leo via Instagram
Party Themes
Chanel 50th Birthday Party Ideas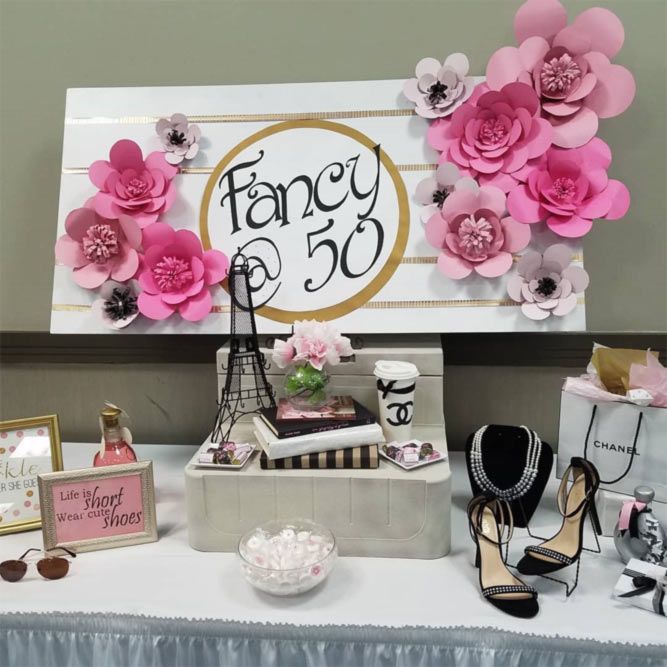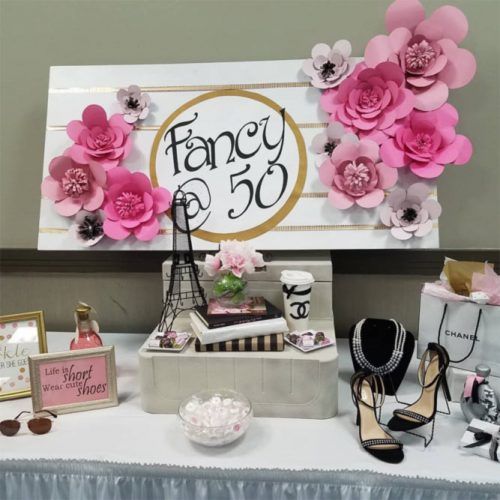 Many 50th birthday party ideas can be given a try to. However, we think that a fashionable accent is precisely what a woman who is turning 50 needs. Chanel-inspired details and phrases are what you need to involve. With a party theme like that any lady will be more than happy and excited to meet her 50's!
Source: designzbyhisgrace via Instagram
Tropical Happy Birthday Party Theme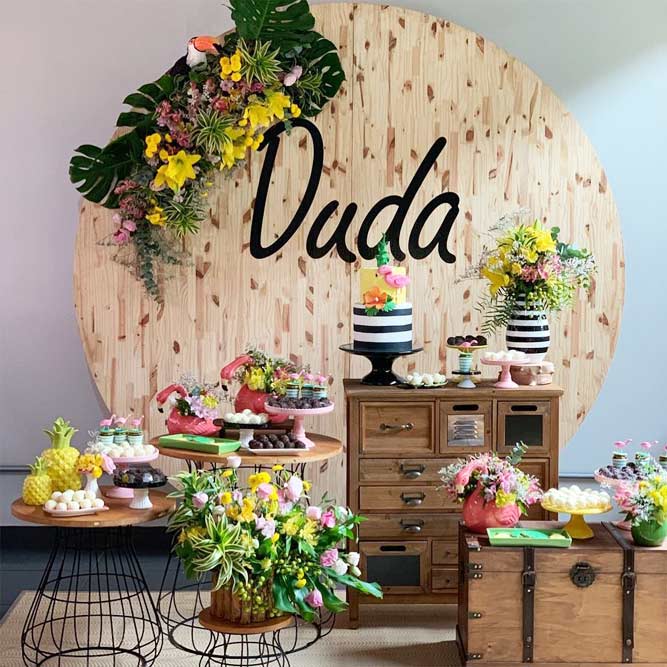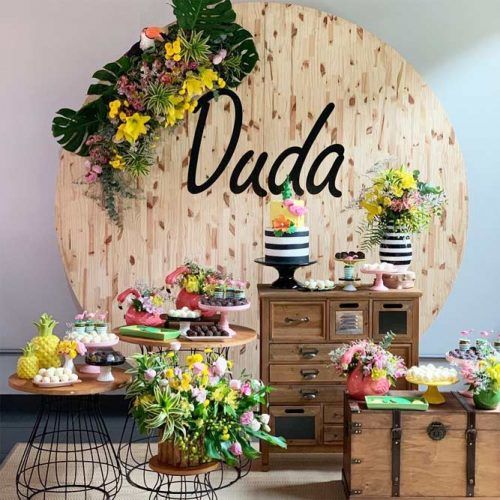 Those who can't go on vacation – why not to bring the vacation in on your birthday? In case you think that it is close to impossible, we beg to differ. All you need is a suitable list of party themes. A tropical theme will represent that exotic vibe that will take you far away while staying at home.
Source: mimochic via Instagram
Mermaid Birthday Party Theme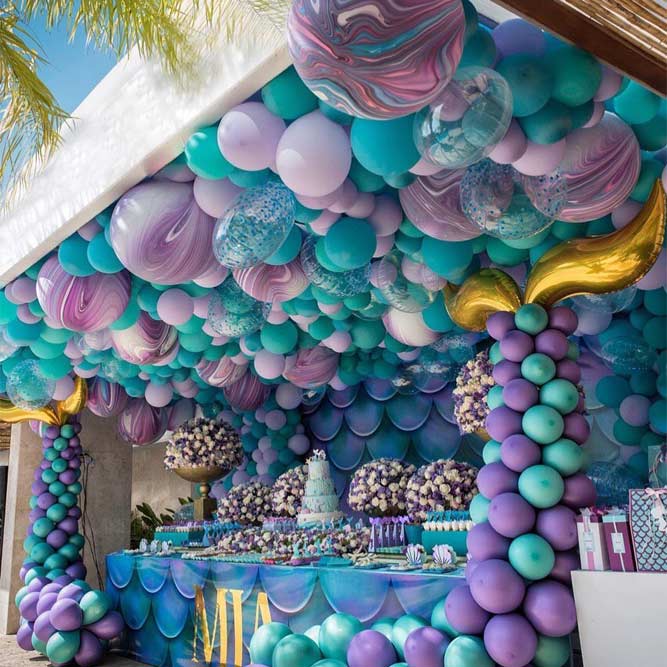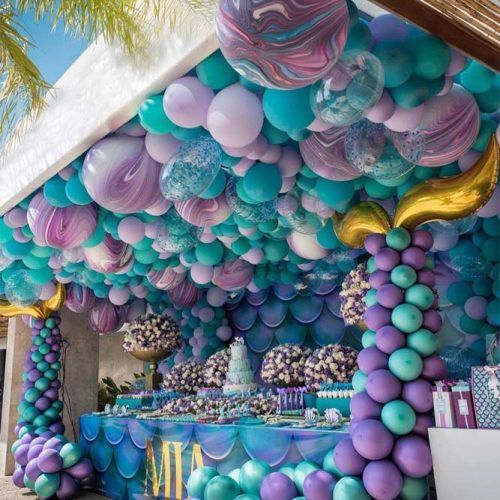 Whether you are in search of teen birthday party ideas or adult ones, we are sure that both will appreciate a mermaid theme. There is nothing better in this life than to escape from reality for a while. Birthday is one occasion that allows you to go to a fantasy world at least for a while.
Source: jrambientes via Instagram
Black Minimalistic Theme For Birthday Party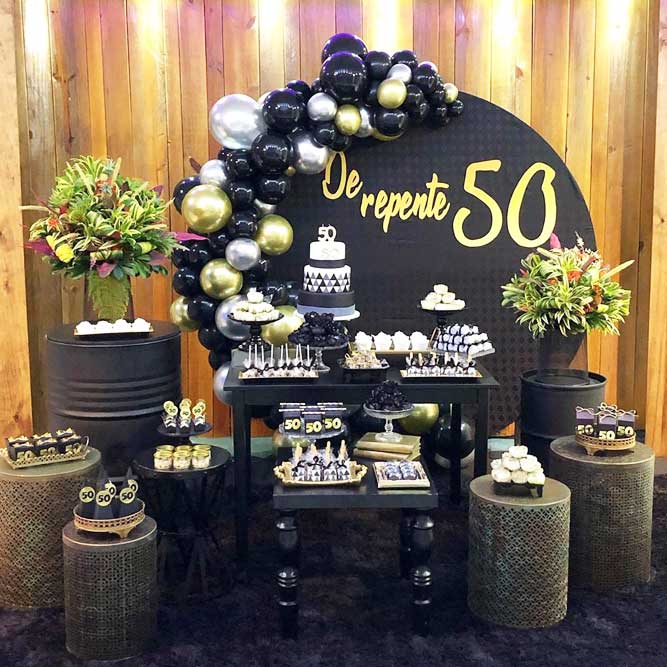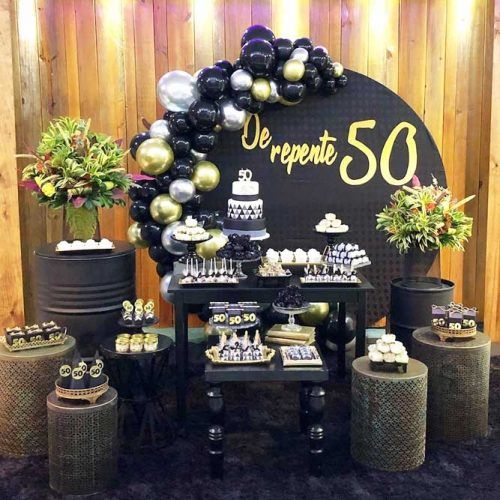 Very often, adult birthday party ideas require that reserved and elegant approach. If that is your case, then this is precisely what you need. Such a black minimalistic theme will add that tasteful charm necessary for any 50's birthday party.
Source: yh.baloes via Instagram
Party Theme In Pink Color With Flowers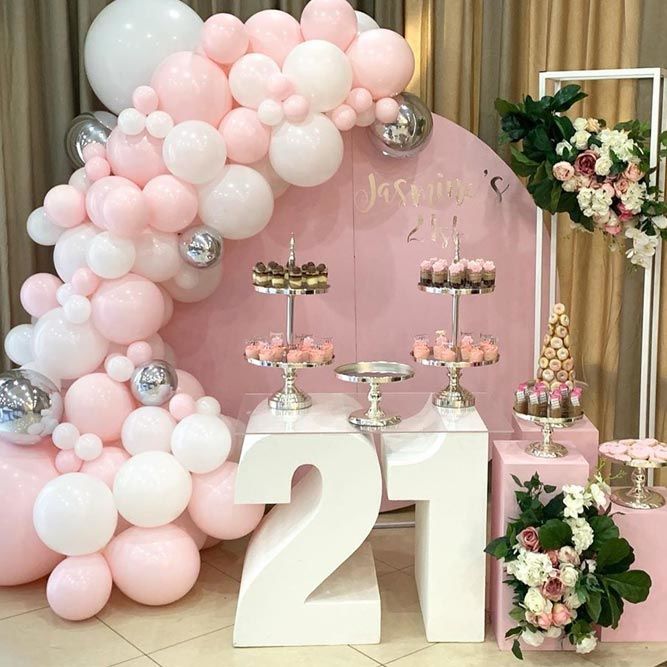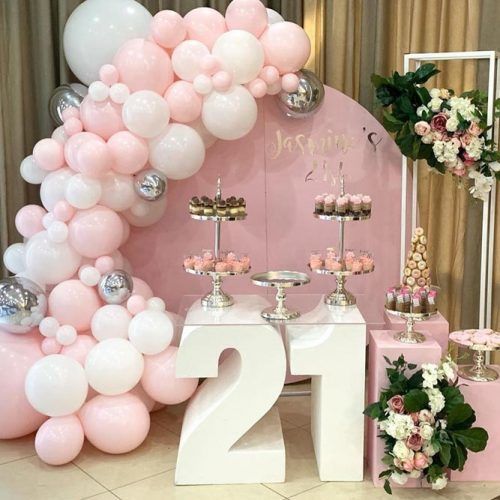 When you turn 21 – your life just starts to bloom. That is why it is so essential to emphasize that fact. Choose bright and flourishing birthday decoration ideas. Tasty cupcakes, pink balloons, and lots of flowers fit in the occasion perfectly.
Source: styled_by_emilia via Instagram
Garland And Photo Zone Ideas
Paper Garland Idea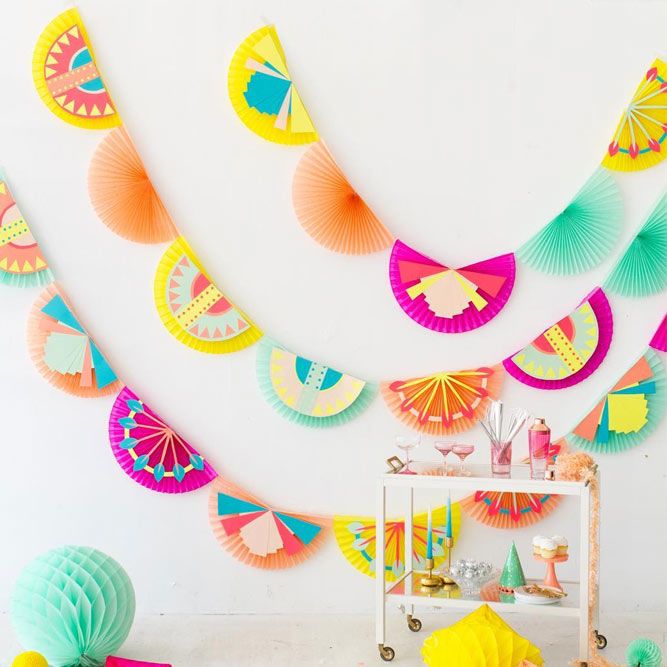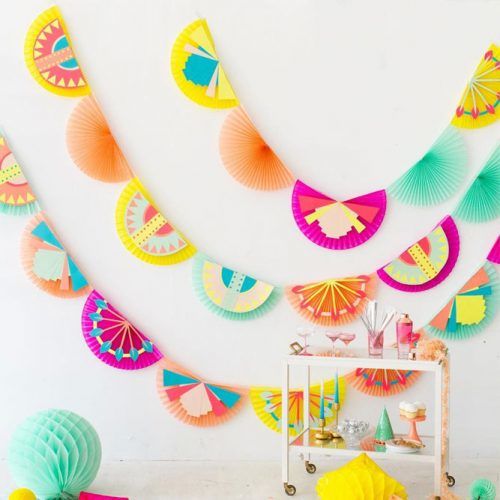 No birthday party can go without a birthday photo shoot. That is why it is important that you have a ready area for that prepared too. If you are limited in means and time, a simple garland-decorated area will fit in perfectly. You do not need to come up with something over the edge complex to succeed with a nice garland.
Source: ohhappyday via Instagram
Long Balloons Garland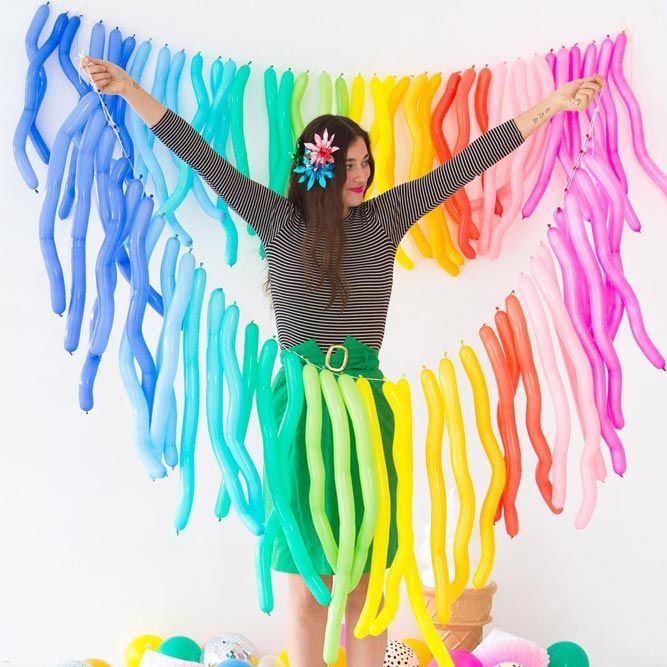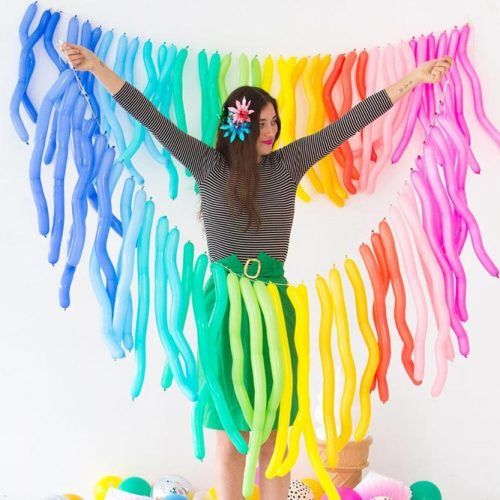 Kids birthday party ideas always involve lots of balloons, but that applies to adult parties as well. An unusual long balloon garland is precisely what you need to add a colorful touch to your party. Photos taken in such an area will be bright and fun, not to mention unforgettable.
Source: ohhappyday via Instagram
Photo Garland Idea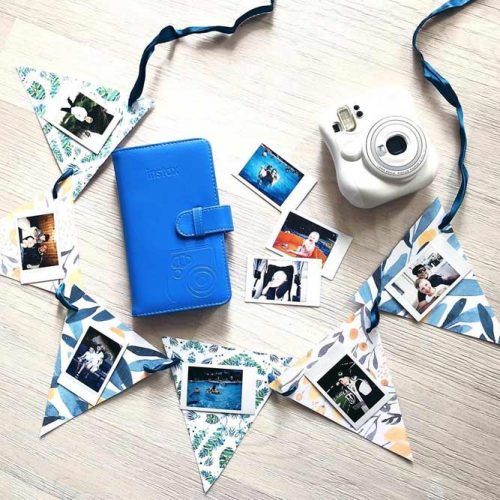 Some people look for the ideas that are one of a kind. If you belong to the category, then we have something in store for you. The thing is that a garland made of your own photos will look extraordinary and sweet. Besides, there will be no questions arising as for who's a party it is.
Source: sewedbynight via Instagram
Rainbow Photo Zone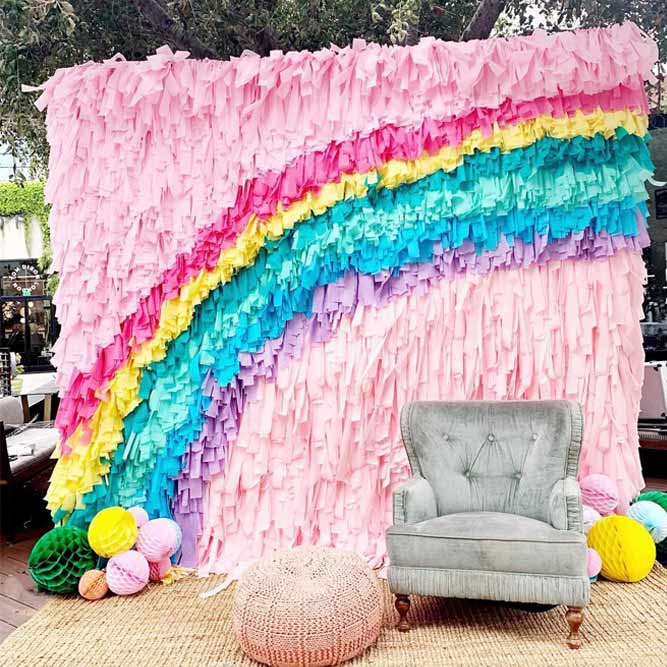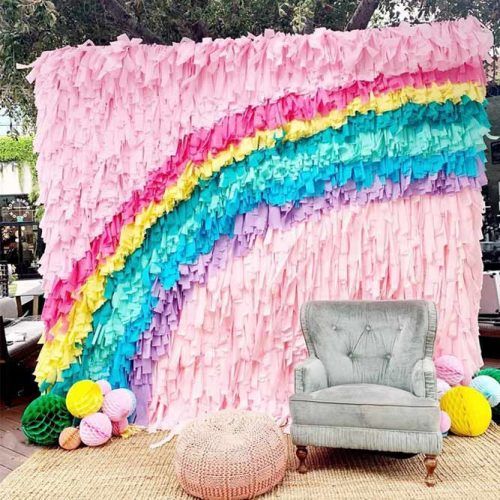 When a mere garland is not enough, you can go as far as to create a whole photo zone. Such usual attributes as a chair and balloons are obvious. However a cute rainbow wall is what makes the zone stand out. We are sure your guests will love the zone!
Source: wildchildparty via Instagram
Cake Photo Zone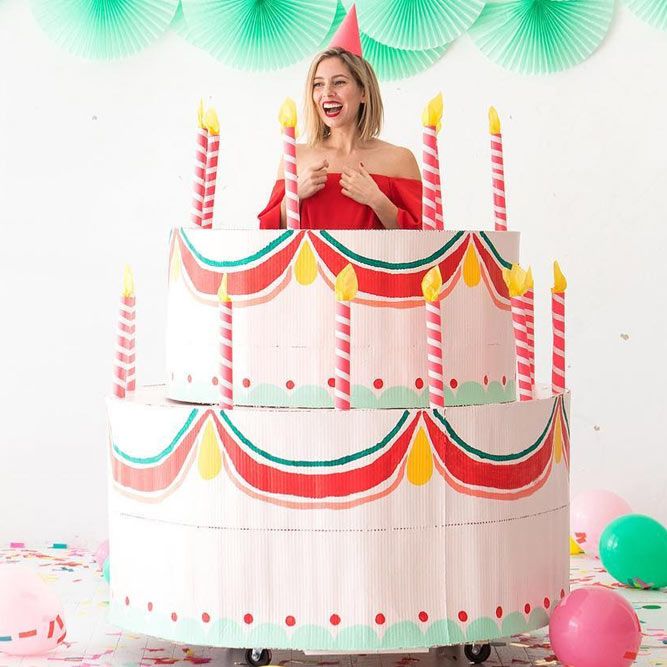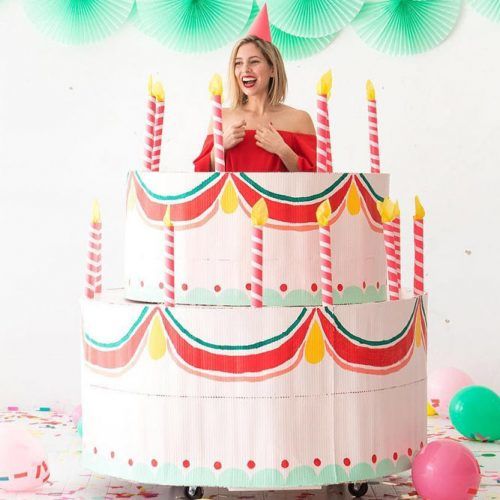 You can easily use birthday party food ideas like a proper decorative element for your zone. The fact is that a huge paper cake that can contain each and every one of your guests will look out of the ordinary but super lovely. Think about it!
Source: ohhappyday via Instagram
Colored Arch Design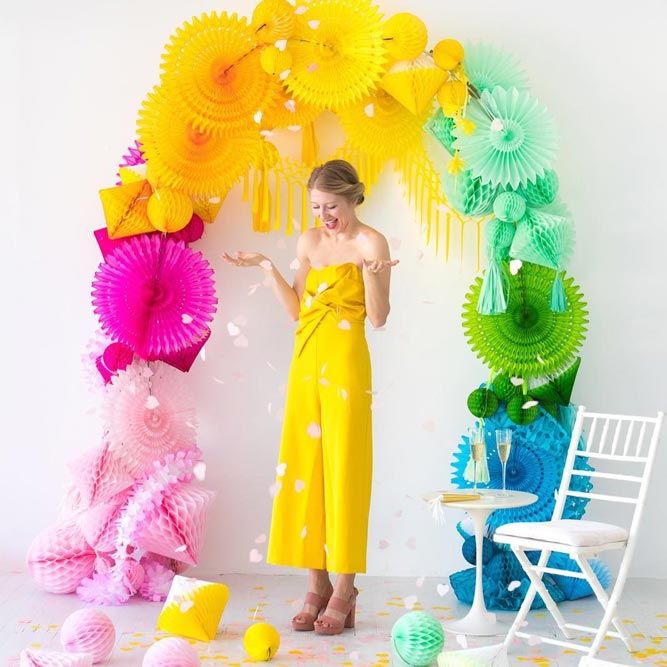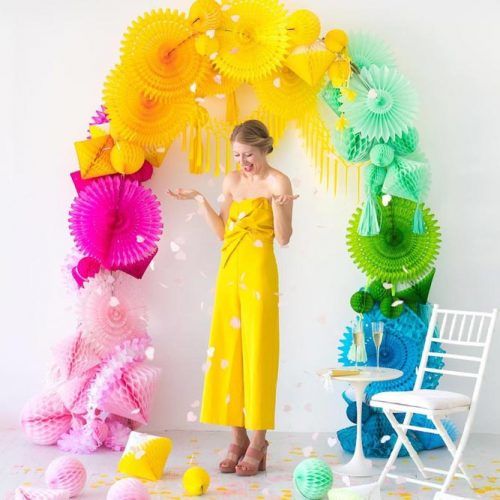 When something out of the ordinary is not your cup of tea, it is best to stick to the basics, opt for a colorful arch with a sitting area close to it. Such a photo zone can be both fun and reserved depending upon what your guests prefer more.
Source: ohhappyday via Instagram
Birthday Food Ideas
Unicorn Cake Pops Idea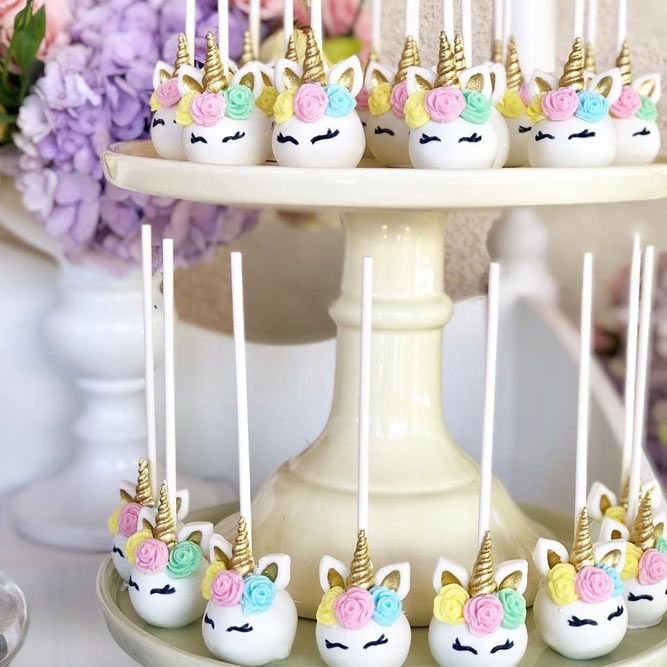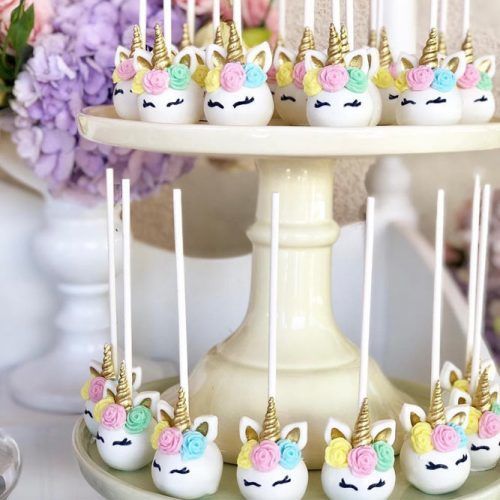 No birthday can go without a birthday cake. However, the more cake there is – the better. That is why we suggest you consider these sweet unicorn birthday party ideas cake pops. Your guests will adore them; there is not a hint of doubt about it.
Source: bizziebeecreations via Instagram
Colored Macaroon Tower Idea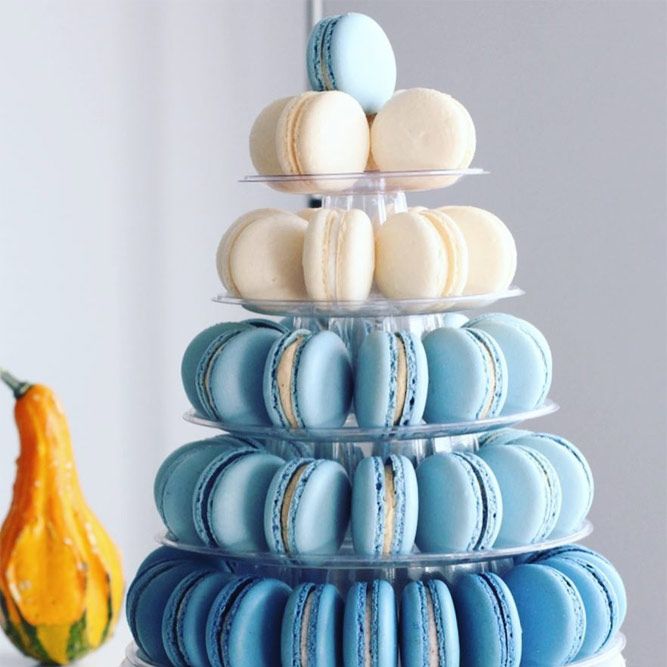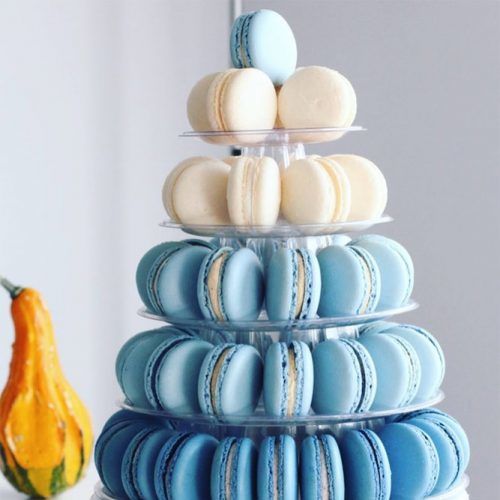 There are times when a cake is not an option. Yet, that does not mean that you can experiment a little. Create your own macaroon tower to substitute the cake. The effect, as well as the taste, will be the same if not better.
Source: leparadismacaron via Instagram
30th Birthday Cake Idea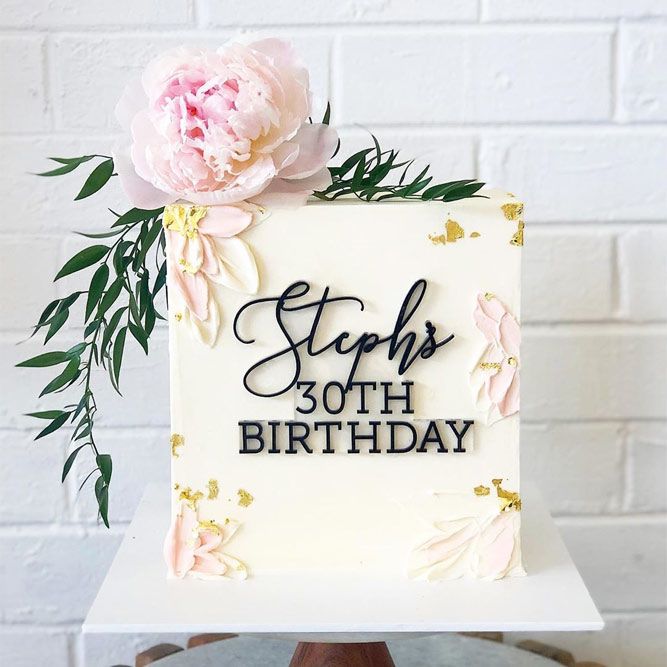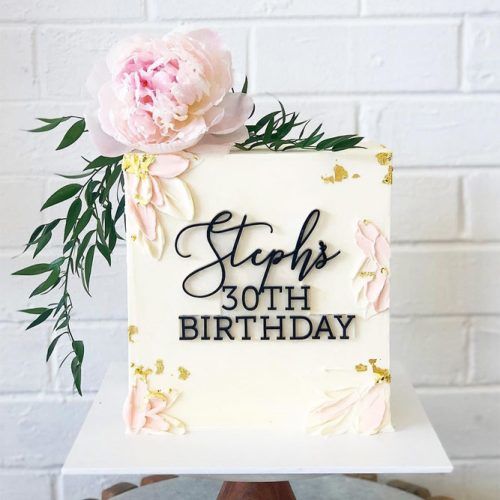 Turning 30 means a lot to some people. That is why when looking for 30th birthday party ideas; you need to think about the preferences of the person whose birthday you are going to celebrate. However, no one dismissed the cake, right? A simple, rectangular cake stating who is the head of the party and how old he or she turns is always a nice addition to the plan!
Source: pastelandbloom via Instagram
Birthday party ideas are many. However, it is important that you are aware of the best of them. No matter whether you are planning your own party or your friend's one – we have suitable ideas to suit both. Take a pick