Things to do in St Louis is what we would like you to check out. Beautiful, fun and exciting, there may be some that you have never heard of. Isn`t that what you are looking for? New and interesting places that will take your breath away, leave a mark on your heart and make it an unforgettable journey no matter with whom you are traveling. Are you intrigued? Then read our suggestions.
Feel The Connection With Nature In The Missouri Botanical Garden
Source: bsarhage via Instagram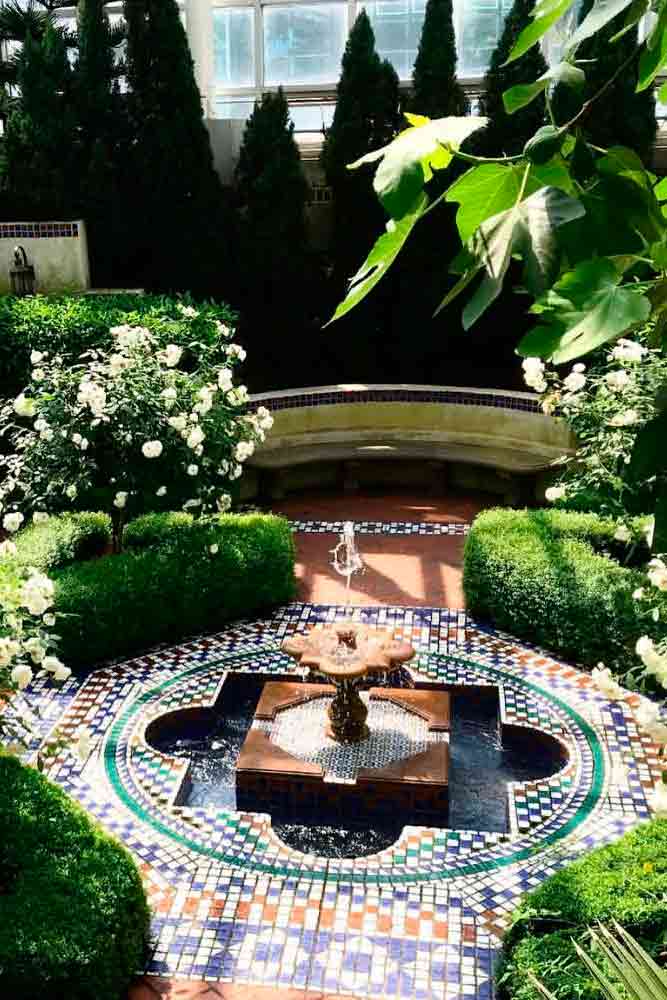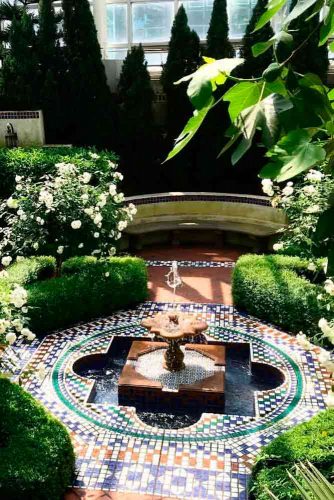 Visiting the Missouri Botanical Garden is what should be on your list of things to do in St Louis for sure. Green, beautiful and really well made, it will give you a feeling of peace and excitement. Sometimes it is so important to visit places like that in order to feel your own connection with nature, relax and get away from the concrete jungles of cities. That is why don`t doubt about this attraction and go there.
Visit Maypop Coffee & Garden Shop
Source: helloduello via Instagram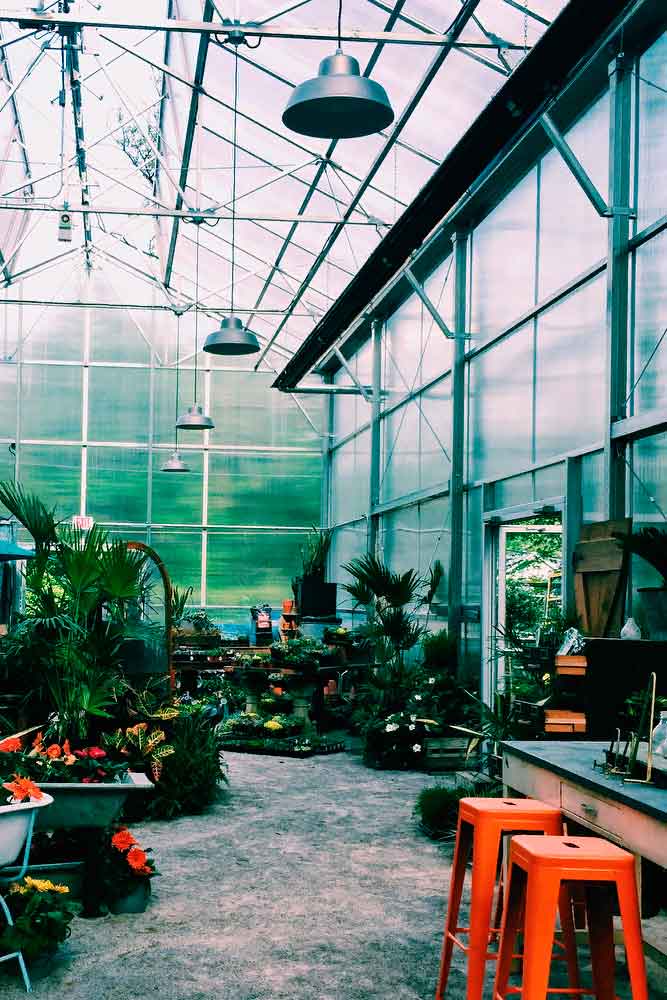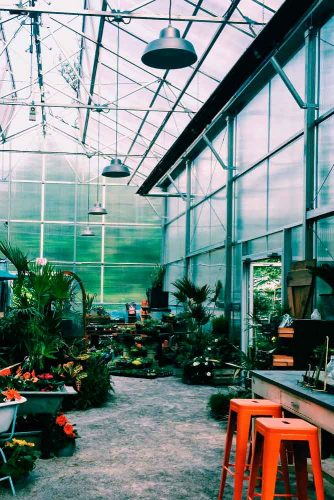 Another interesting place we would like to recommend is a Maypop Coffee & Garden Shop where you can shop for both of your favorite things. If you are a keen gardener and coffee lover, it is a must for you to visit. Enjoying the beauty of plants and flowers while sipping the delicious hot liquid you can`t live without. Isn`t it a great mix?
Have Fun In St. Louis Zoo
Source: alfotografy via Instagram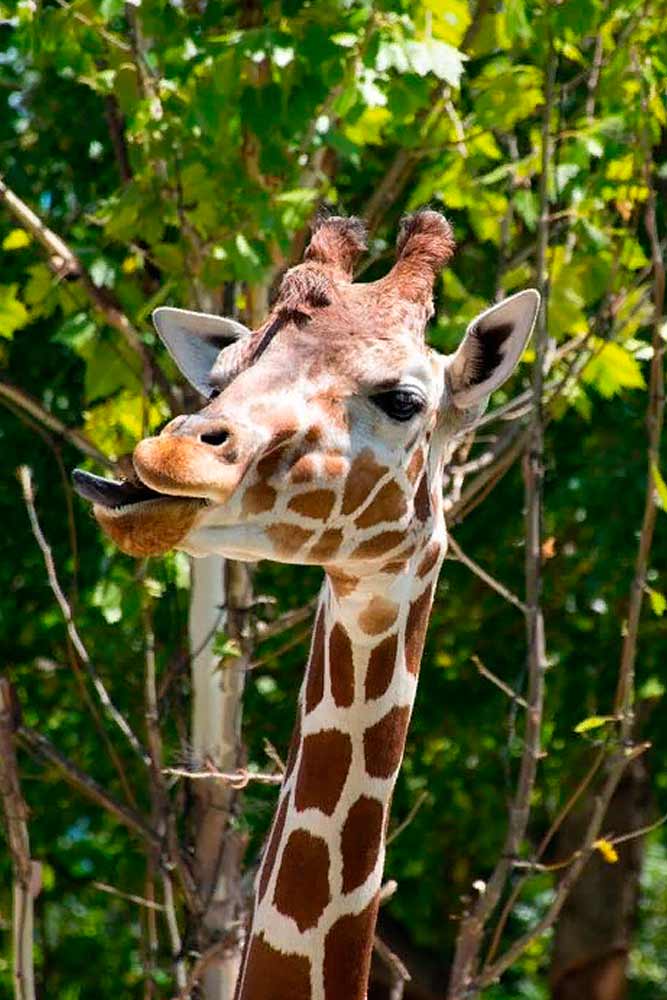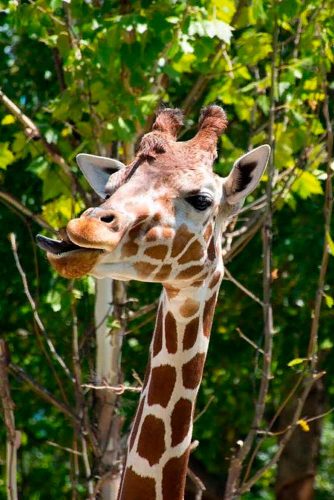 If you are traveling with your kids, then don`t worry that they will get bored as there are some exciting things to do in St Louis with kids. Going to the zoo is one of them. A big variety of species and a huge territory will give your family a chance to enjoy the company of animals for the whole day. One of the best zoos in the country, it will definitely impress you and will keep your kids entertained for the whole visit.
Spend Great Time In Six Flags St. Louis
Source: sfstl.insider via Instagram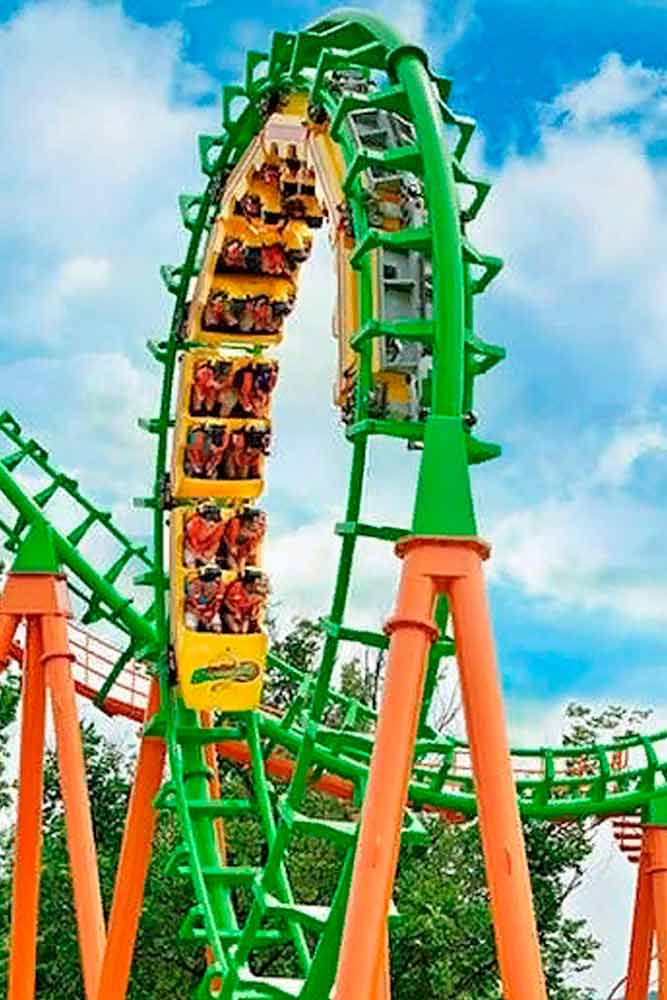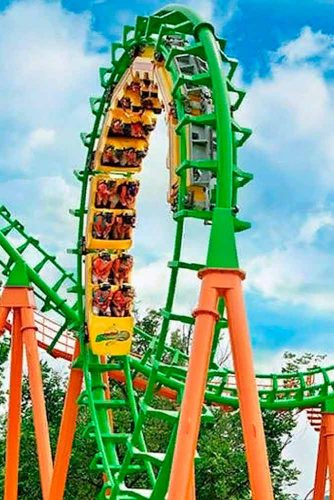 Those who are looking for fun things to do in St Louis for adults and kids can start jumping with excitement as this idea is always alluring. An amusement park is what you will be able to visit! Six Flags is one of the best parks you can find, so why don`t you take your family there to try out fun things and feel the rush? Many rides available for kids, adults and families who would like to share that experience together.
Visit The Cathedral Basilica of St. Louis
Source: dyvokolir via Instagram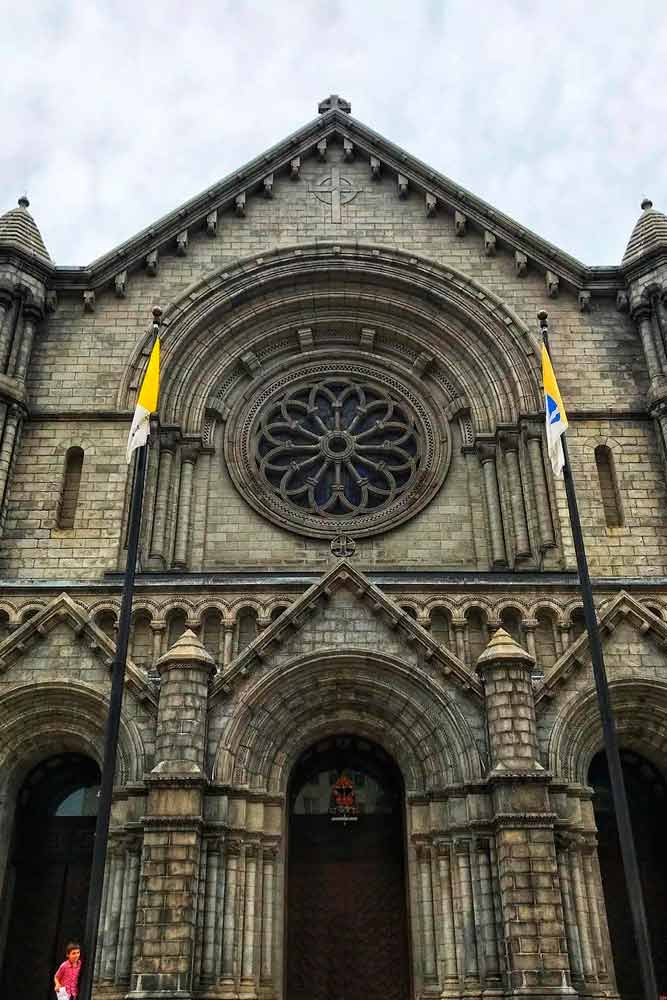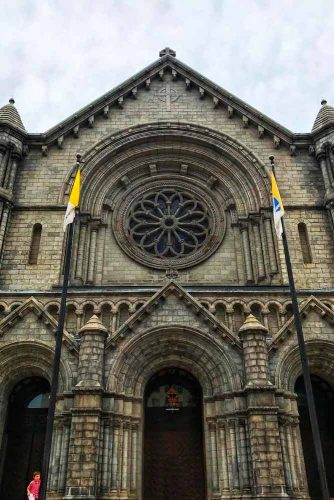 A popular attraction among tourists, the Cathedral Basilica of St Louis, will leave a lot of great emotions and impressions. Beautiful and antique, it`s a true masterpiece of architecture. Admire its look from outside and inside, while feeling peace in soul.
Get Acquainted With The History In The Missouri Civil War Museum
Source: mocivilwarmuseum via Instagram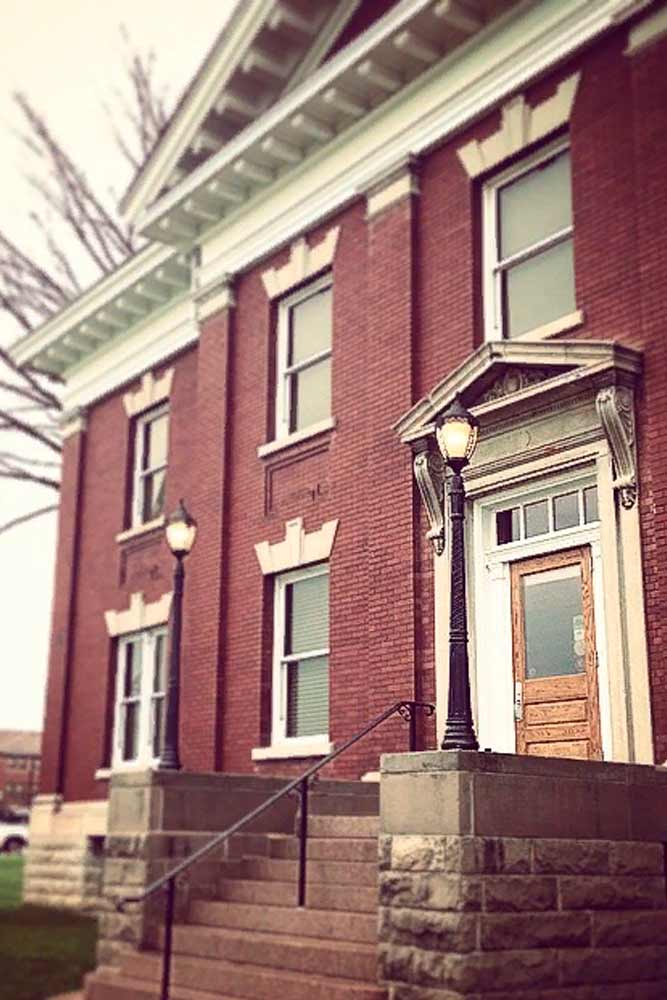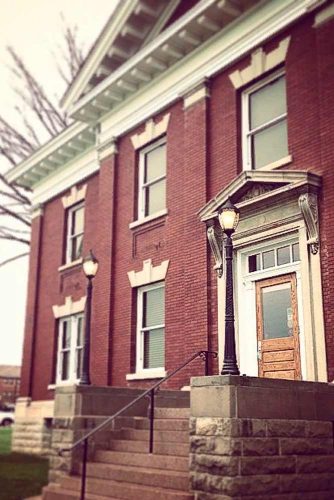 For those people who admire the history and would like to learn something new from their traveling experience to St Louis, we would like to suggest visiting the Missouri Civil War Museum. The aim of such an institution is to show people their collection of items that represent such important events in the American history. There you will be able to give your honor to thousands of men and women who have sacrificed for your peace.
Plunge Into A Fairy-Tale At Shakespeare Festival St. Louis
Source: _jacquelinebrown_ via Instagram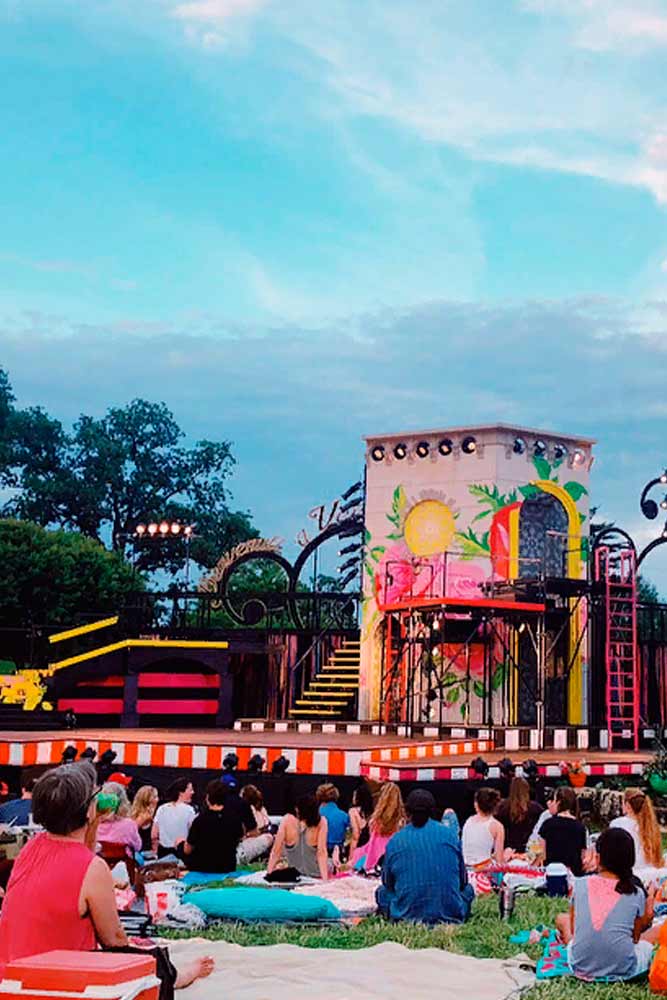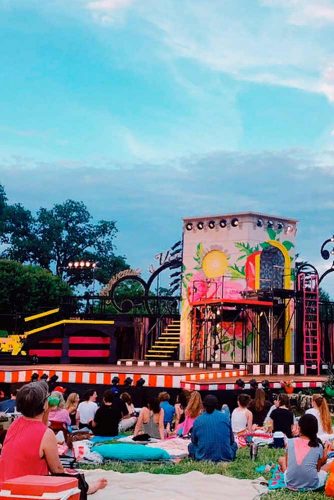 Are you interested in drama? Then visit an event that celebrates William Shakespeare`s artworks and artists he has inspired. Plays that are staged in the open air will give you the true satisfaction and admiration of art. A great surrounding and a beautiful idea that aims to bring diversity and knowledge of classics to the modern community.
Take Part In A Free Yoga Class In Kiener Plaza
Source: stlouisgram via Instagram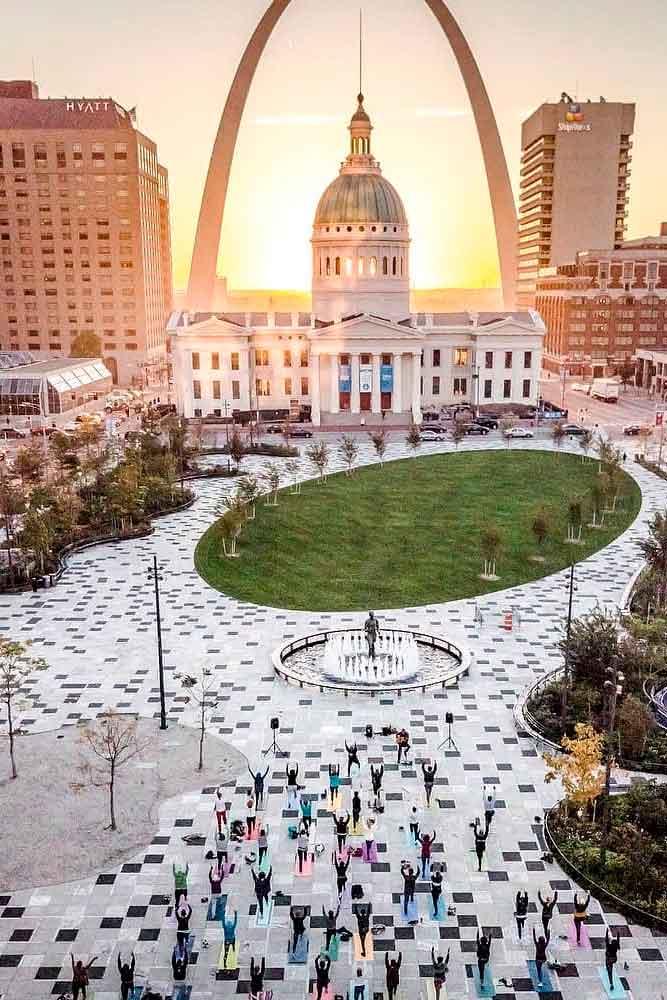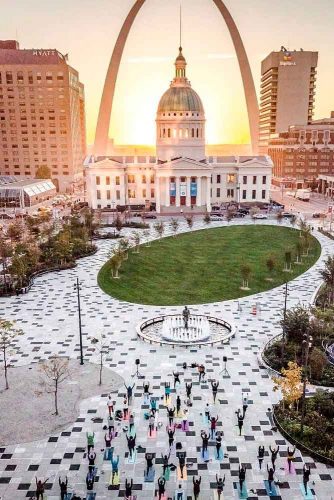 Sport is what makes us strong, healthy and beautiful. If you go in for sports and can`t live a day without training, then we have great news for you. Take part in a free yoga class in Kiener Plaza. An unusual location will give you more excitement and joy than the usual gym, so why don`t you try it? A perfect idea for those travelers who can`t live without something new.
Support The St. Louis Cardinals In The Busch Stadium
Source: cardinals via Instagram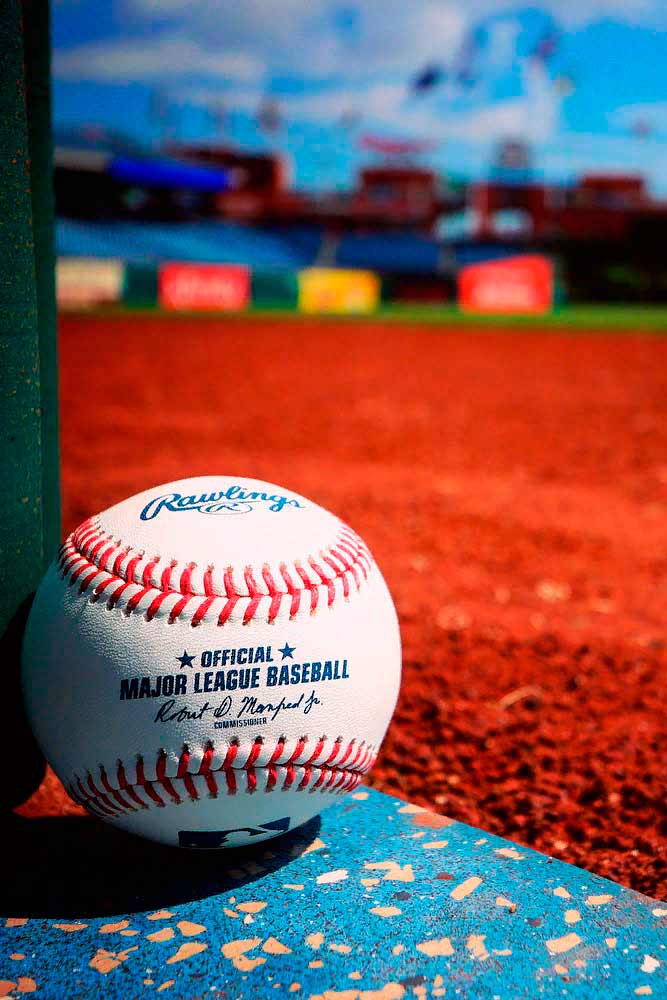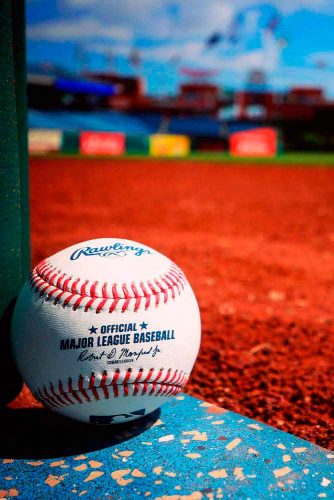 For people who love watching sports, we have a suggestion, too. Why don`t you go to the Busch Stadium to support the local team called St Louis Cardinals? An exciting and interesting game is guaranteed. Look at the schedule of games and pick one that will be suitable for your visit. Enjoy!
Enjoy The Opera In The St. Louis Symphony Orchestra
Source: bscherliss via Instagram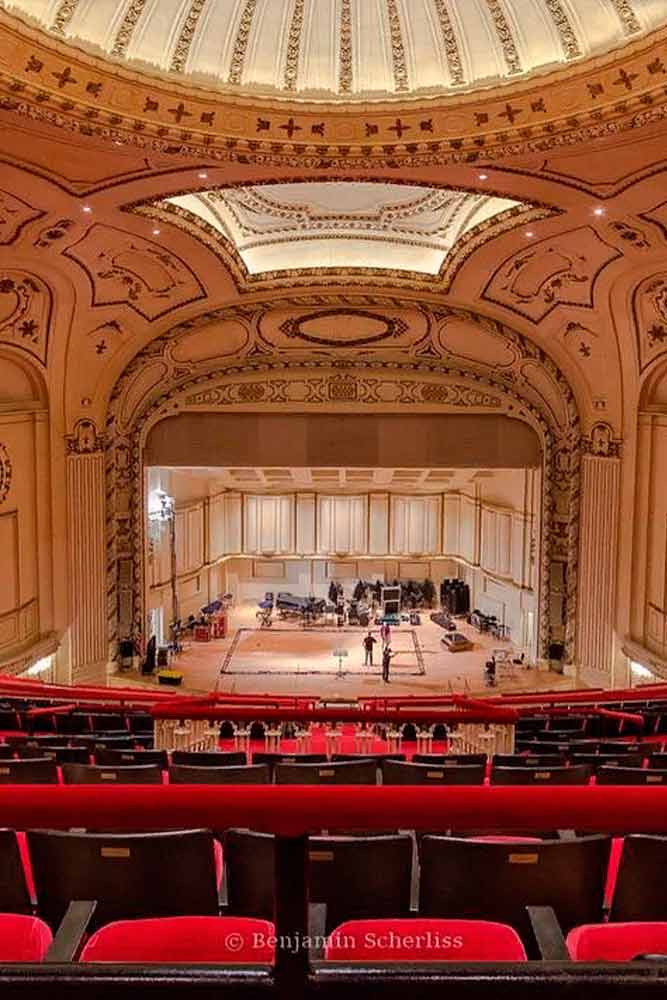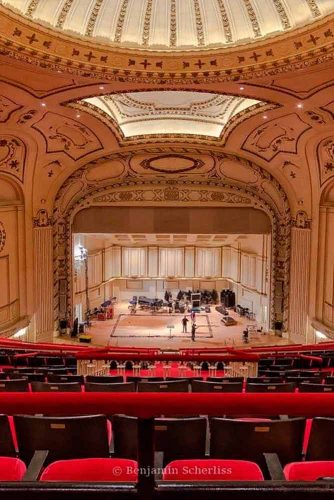 Opera has been always considered romantic. Why don`t you take your partner to enjoy one of the most romantic things to do in St Louis together? A beautiful opera theater, interesting and exciting atmosphere that will bring something new to your dating experience. Breathtaking voices will raise goosebumps and make you feel some new emotions for sure.
Listen To Music Of Unrivaled Local Bands
Source: doryymiller via Instagram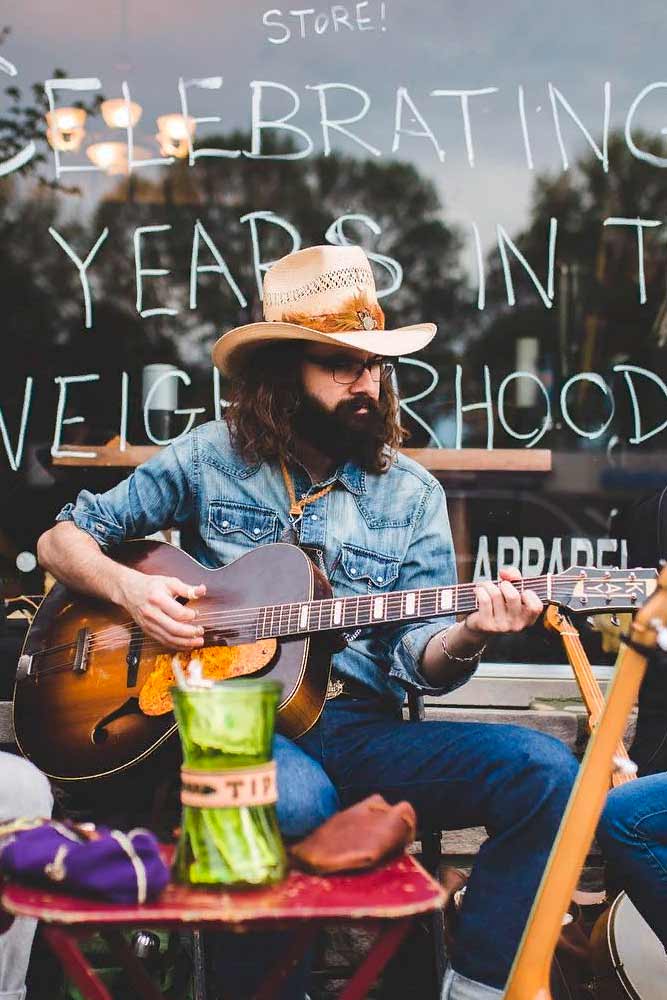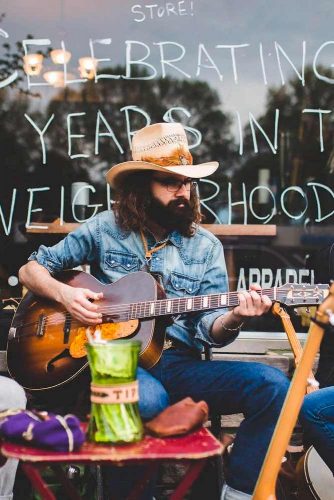 St Louis is famous for its local bands and musicians who are ready to give their best performances to you any time of the day. Stroll the streets or just sit in the café while enjoying incredible music. And we promise you that the atmosphere will make you feel the best way possible. The best thing to do in St Louis at night.
Look At The City From The Top Of The Gateway Arch
Source: along.came.alex via Instagram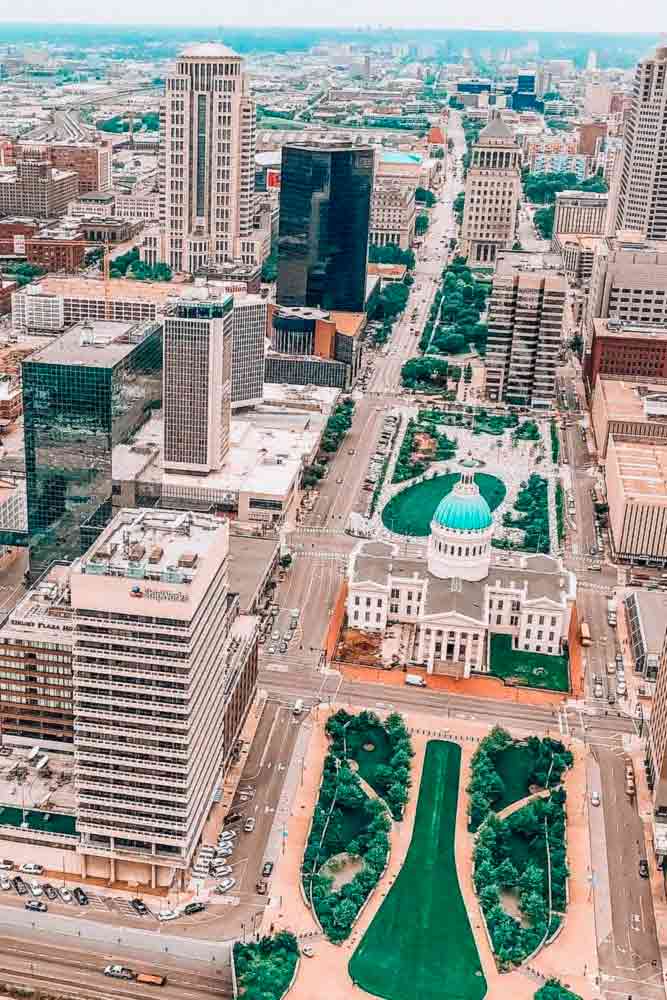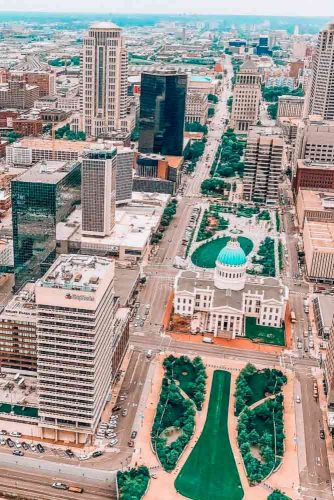 The tallest arch in the world will be there in St Louis to amaze and bring the unforgettable emotions to you. A popular tourist attraction that has become a symbol of the city is dedicated to the American people. There is a great chance for you to see the city from the its top. An observation area is open for those city lovers who are not afraid of heights and would love to appreciate gorgeous views opening at St Louis.
Learn More About St. Louis In The City Museum
Source: latravelgirl via Instagram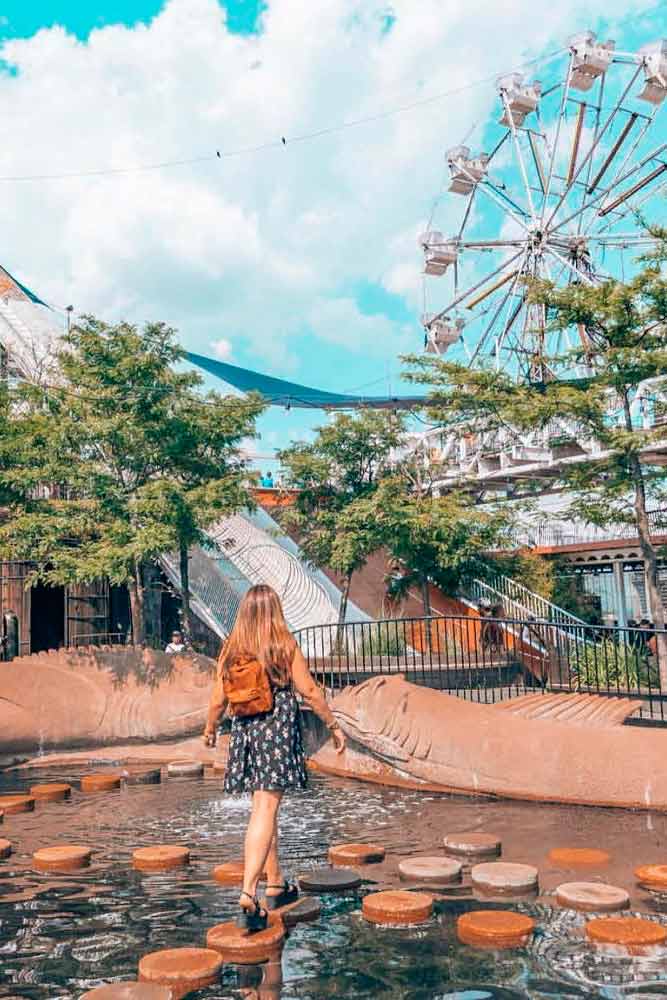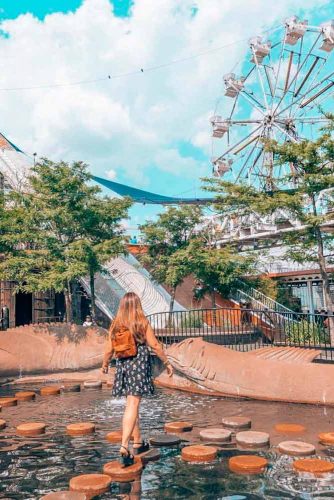 Tourists always would love to explore unusual things they can`t find in their home cities or towns. The city museum will give you a perfect chance to do that in St Louis. It is an interesting combo of a playground for kids and surrealistic features that are presented there. Made of old stuff found in the city, marvelous monuments will amaze you with their diversity and freshness. A city attraction that is definitely in the list of fun things to do in St Louis for adults and kids.
Romantic Walk In The Forest Park
Source: dukenewport via Instagram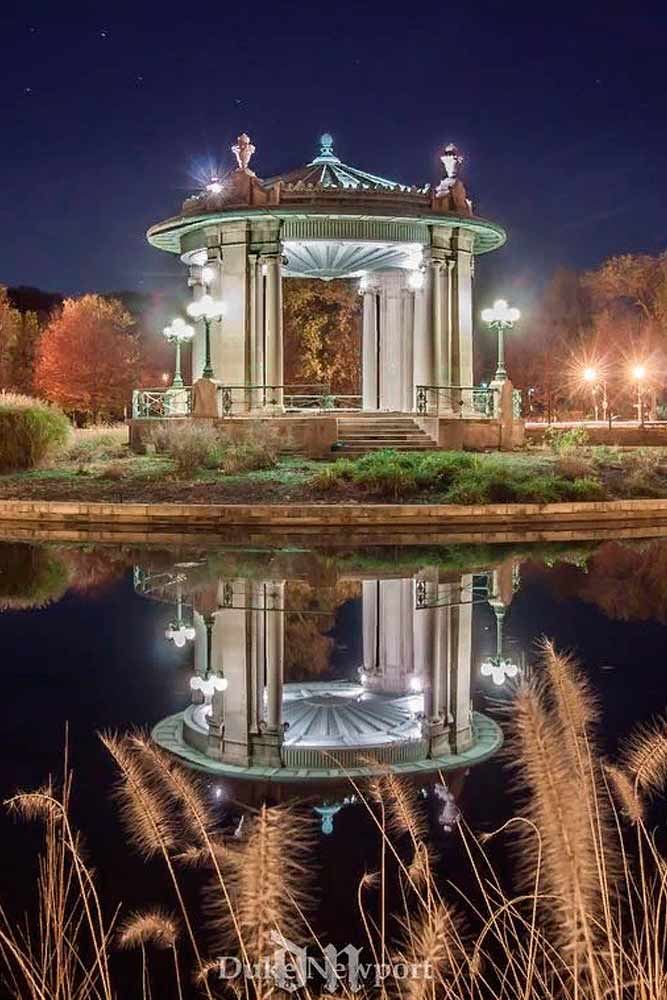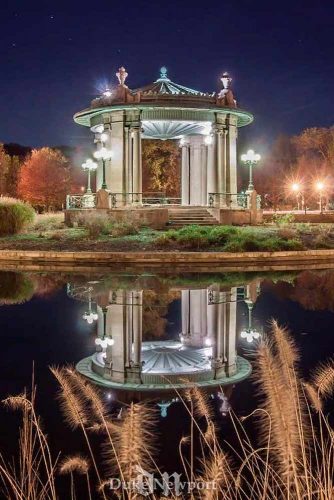 Among other romantic things to do in St Louis, walking in the Forest Park is one of the best ideas. Great as a day and night activity, it is just the right place to make you feel the great atmosphere. Biking trails, diverse classic attractions and walking paths will make you as relaxed as possible, especially if you will be accompanied with your loved one.
Don't Forget About The Art Deco Greenhouse 'Jewel Box'
Source: aheidrick81 via Instagram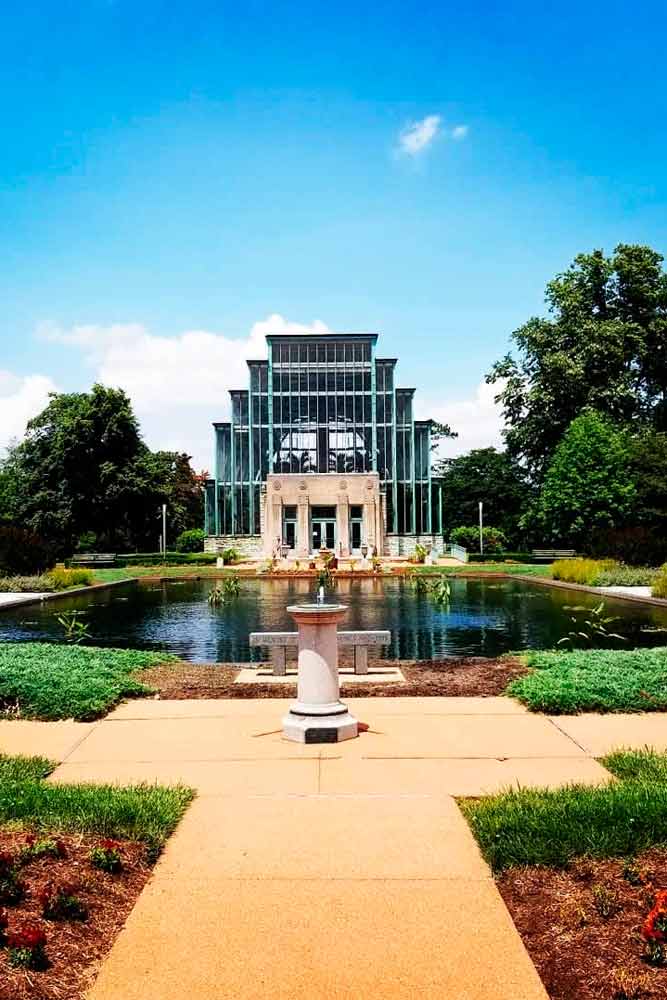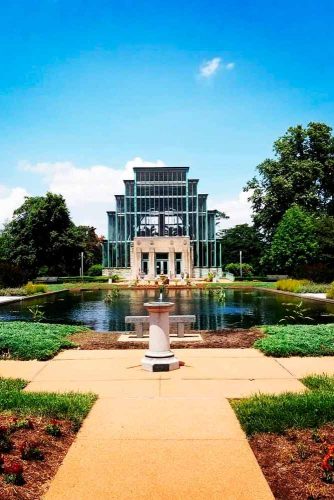 One of the most popular attractions, this art deco greenhouse called the "Jewel Box" is situated in the Forest Park we have already told you about. An unusual five-store form of the building and everything that surrounds it will leave unforgettable impressions on you. Something that is worth visiting for sure.
Take In The Arts In The St. Louis Art Museum
Source: terrahydrojett via Instagram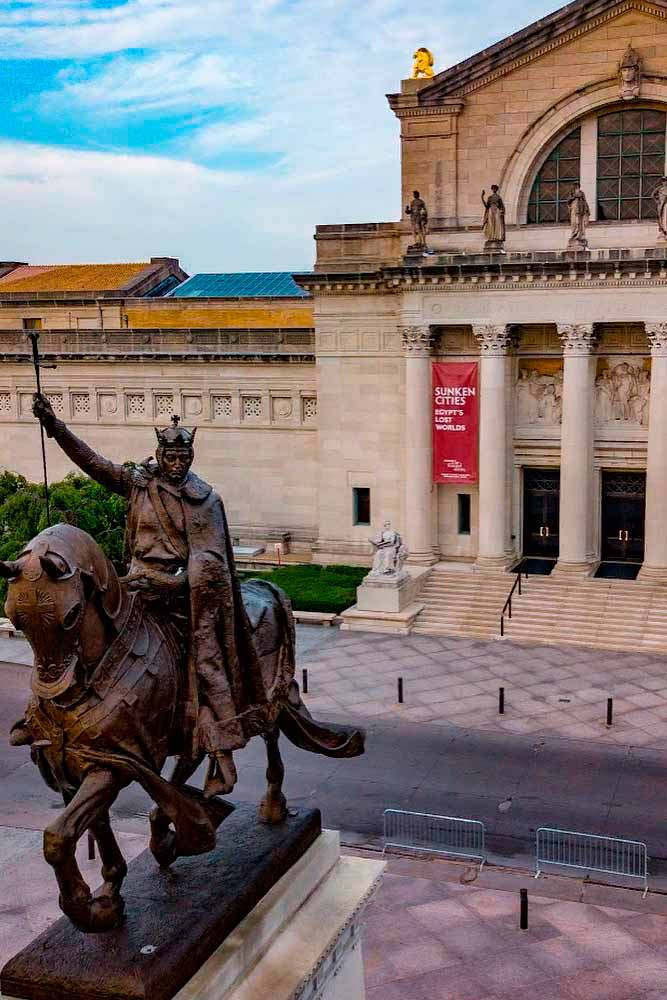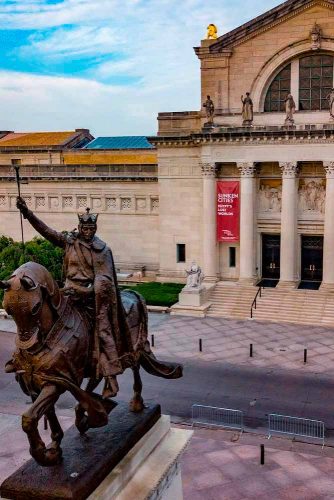 A magnificent-looking building that will leave a mark on your tourist heart. If you would like to know more about art and its historical background, this attraction is definitely worth visiting. Thousands of art masterpieces from all over the world will inspire you and bring knowledge about true classics you have never seen before.
Organize A Cycling Tour Around The City
Source: nickparker102 via Instagram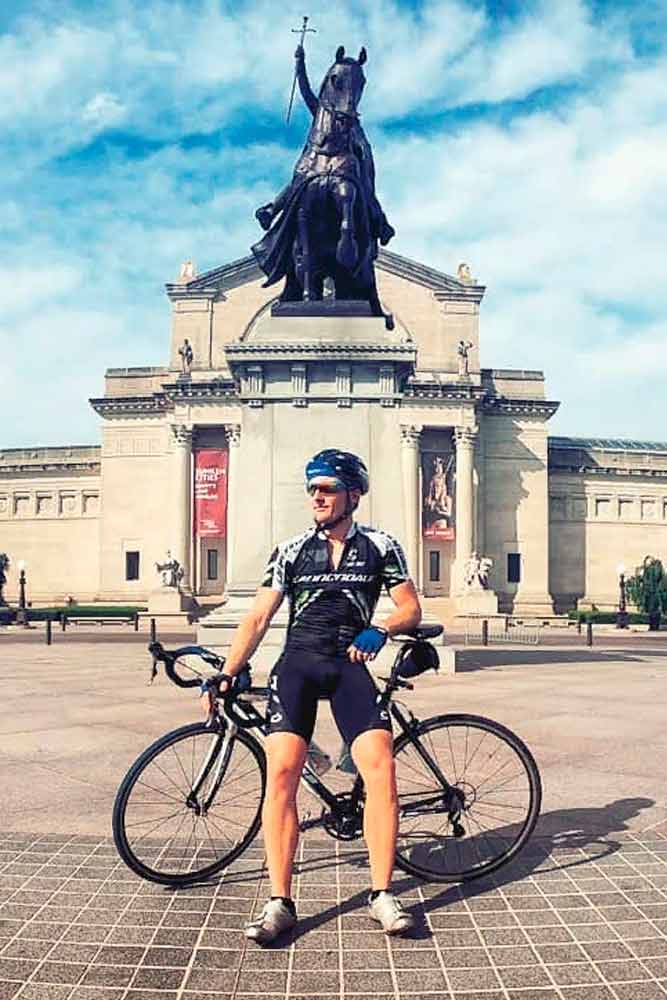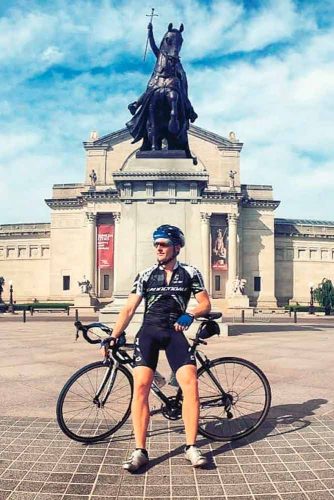 People who prefer active tourism must be jumping with joy! You will be able to combine the admiration of the city with such a great activity as cycling. Rent a bike and take a city tour, cycling around St Louis. Also, there is a cycling club in the city that arranges various cycling marathons in which you can take part. If you are interested, look up the upcoming dates of such an event and make sure you will be there.
Create Your Own Snookball Tournament
Source: abellmadison via Instagram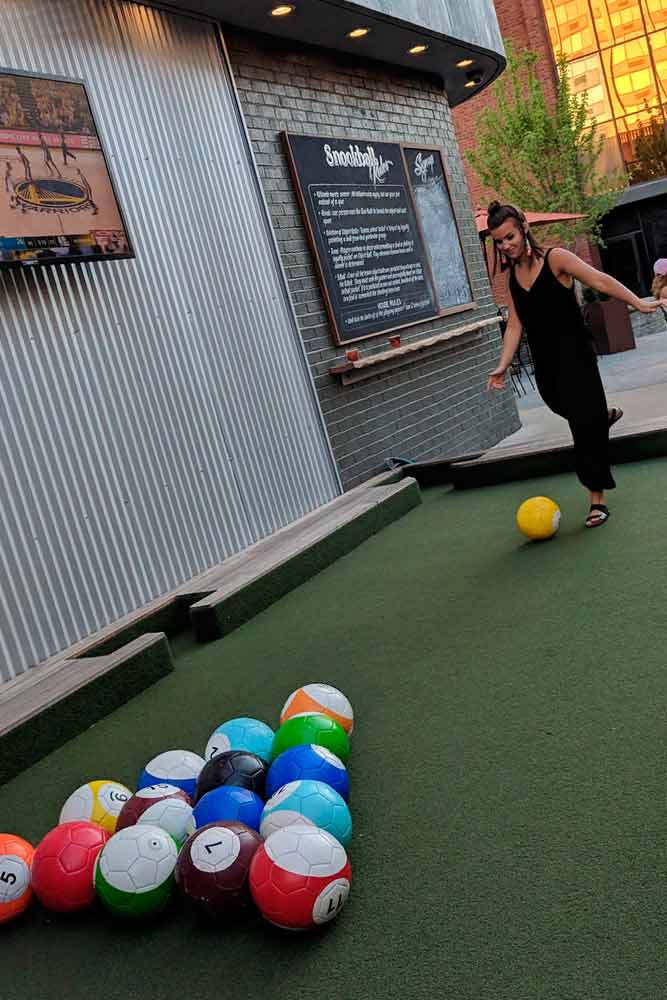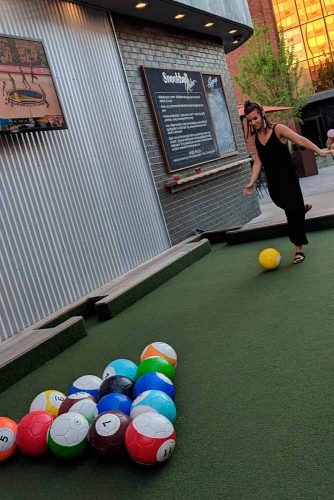 A well-known no-touristic place that will fill up your soul with joy! An interesting game snookball is a mixture of snooker and football. Imagine playing snooker with your feet, that`s it. Special fields that are made in the form of snooker tables are situated in the local pub. So, don`t hesitate and go there to enjoy your evening and a new game that will become your favorite!
So many things can be done in St Louis. Suitable for all the family, it is a dream touristic place that will bring joy, new impressions and excitement to your life. Don`t miss the chance to visit this place and you won`t regret it!