Family pictures are so important for every family. Don`t you agree? That is why we believe it is really crucial to get family photo shoots that will gather all of your favorite people. Capturing such moments of life is so magnificent that you can`t ignore it. Imagine finding them in years, remembering all the great situations and everything you`ve shared together. The family is one of the most significant things in life, don`t you agree? Capture yours and enjoy the results now and later when things and people change.
Pictures With Wooden Letters
Source: purringtonphotography via Instagram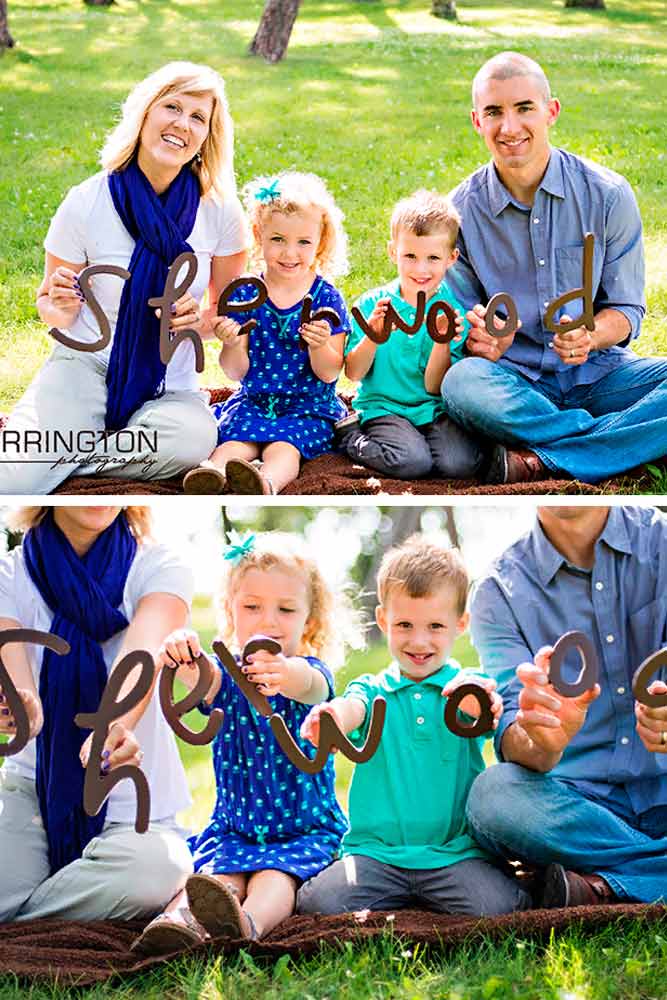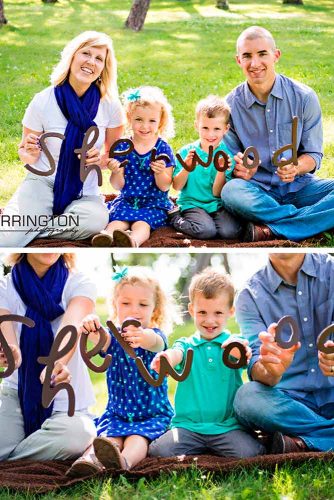 A great idea for family pictures is to use different details. In our opinion, one of the greatest options is using wooden letters. Choose what word you would like to hold and give each member of your family a letter. A family name is a great example of what you can use. Creative and really sweet, it will show how tight-knit your family is.
Using Frames Or Chalkboard
Source: tonyabeaverphotography via Instagram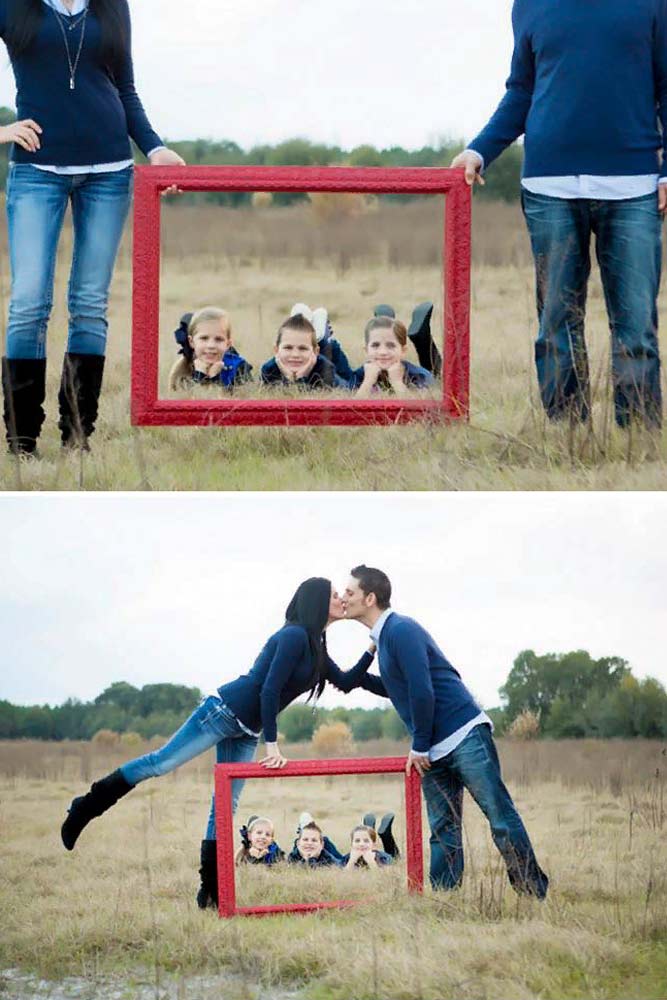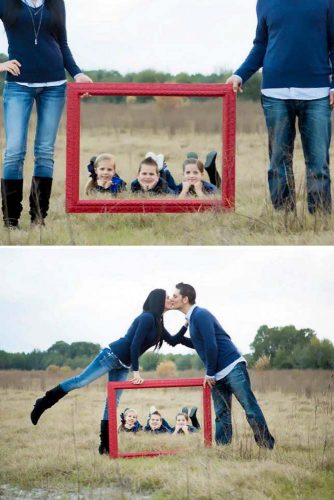 Are you a fan of something unusual? We have a great suggestion for you then. What do you think about using a frame as your main detail? It will look super cute if you put your family into it. Also, think of a chalkboard where you can make cute notes about each member of your family. Laughter and joy are guaranteed. Isn`t that the most important thing for a family photo set?
Cute Photos On The Floor
Source: toniechristine via Instagram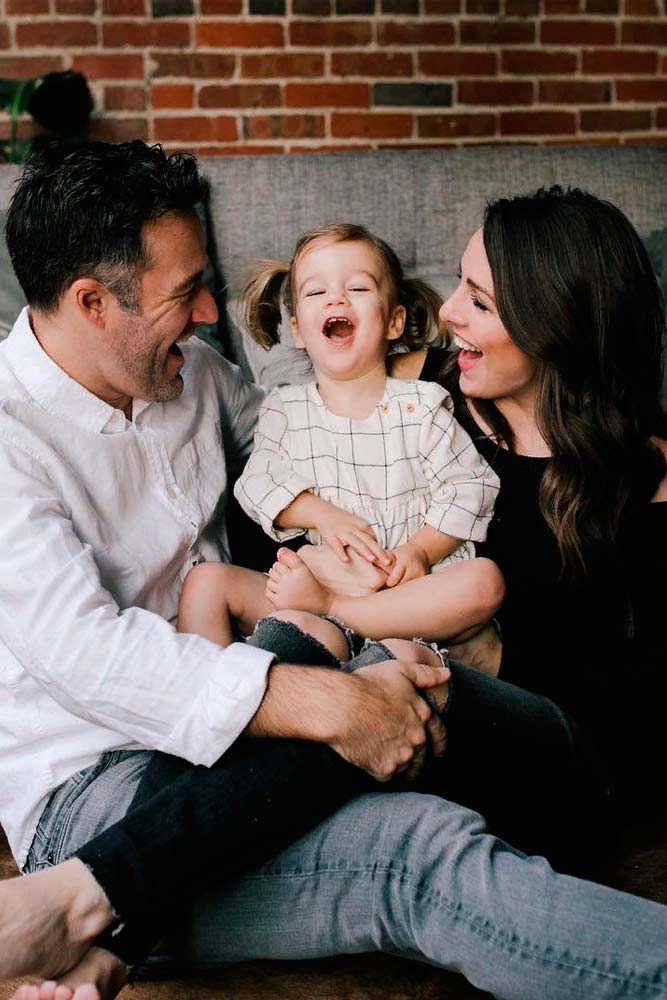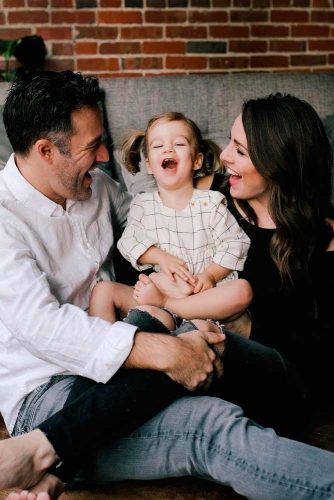 Do you prefer such photos to be taken at home? Then why don`t you just set the whole scene on the floor? Your whole family being super cozy on the floor with your home in the background. Isn`t that super nice? Super simple but stylish and modern at the same time. It will give an idea that you don`t need anything except each other to have a great time.
Lying In The Bed
Source: carolinetran via Instagram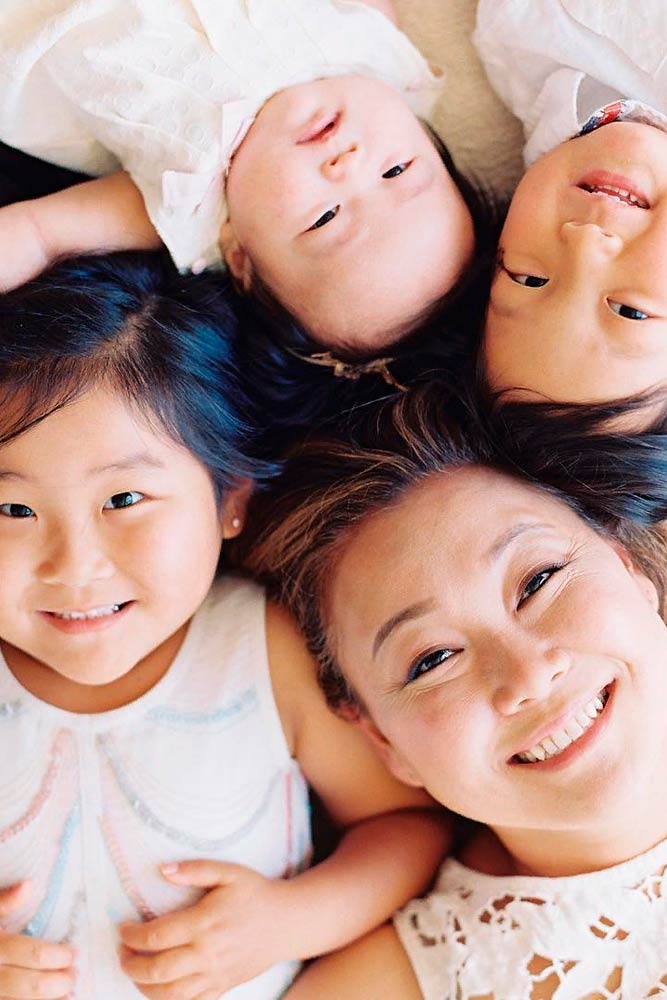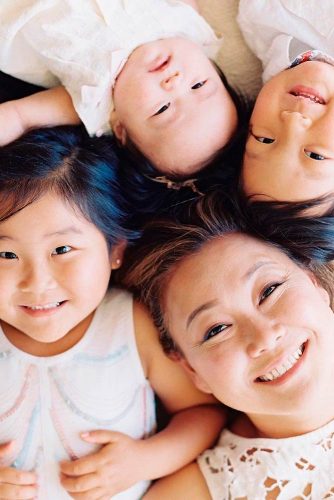 If you are looking for inspiration for family portraits, then here it is. A great idea that will create coziness with your family being the most important part of the scene. On white or colorful sheets, your family, and nothing will disturb that idyll.
Funny And Cute Feet Pose
Source: carolinetran via Instagram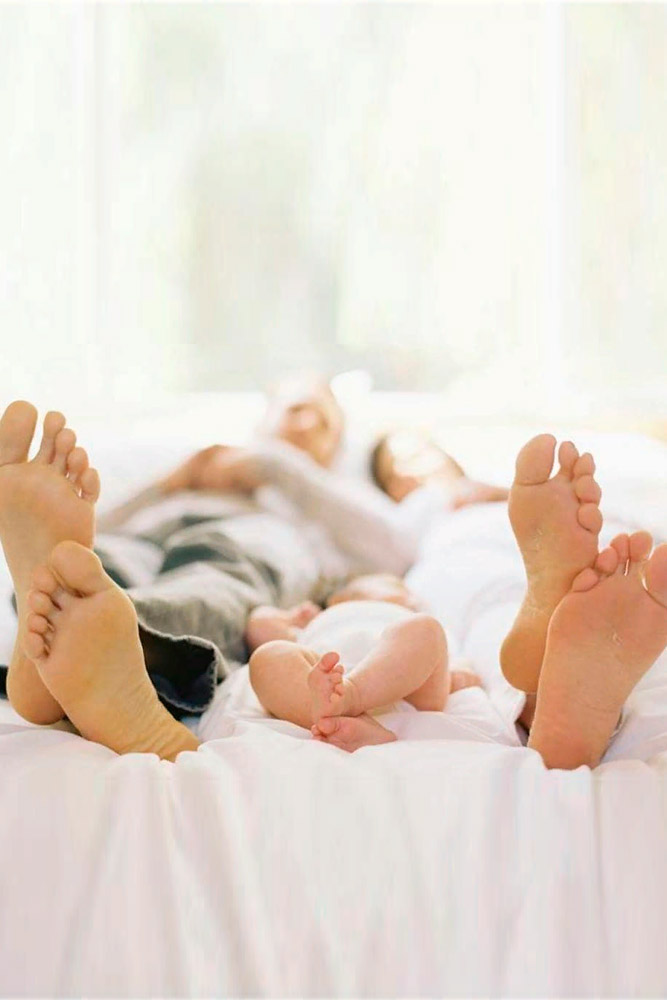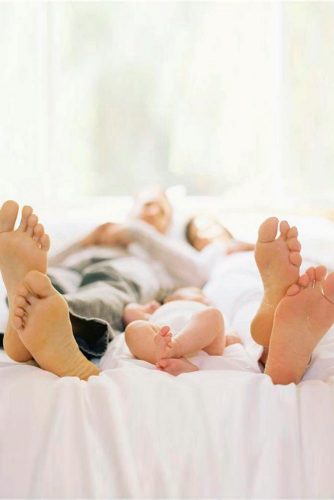 Among other unique family photo ideas, there is this one that we believe to be really great. Only your feet and nothing else that will appear in the photo. Actually, nothing else is needed as such a posture creates the idea of a family unity and will give a piece of creativity to the whole photo set.
Crossing The Road
Source: bobbiphoto via Instagram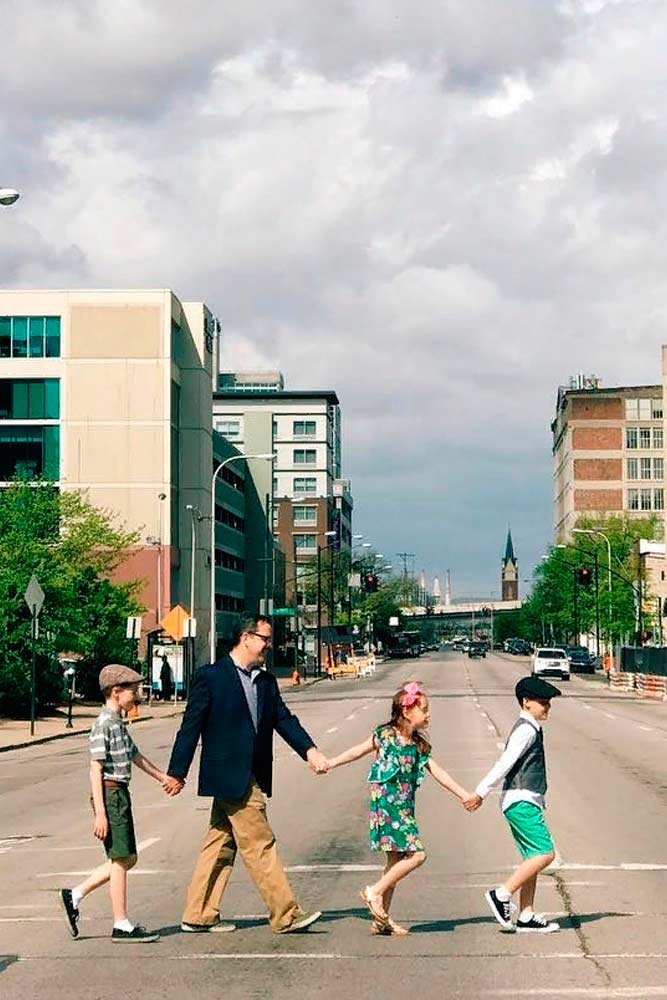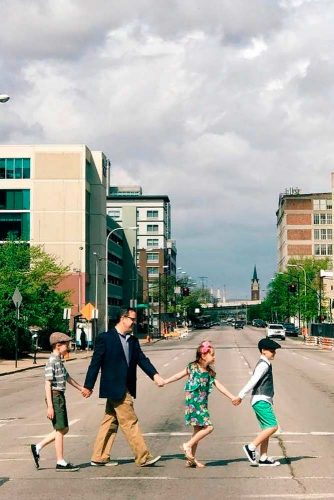 One of the most popular photo ideas for celebrities and street style photos, it is also great for family photo sessions. Crossing the road needs unity, that is why we believe it is a great symbol that you will show with your family. Stylish, colorful and modern at the same time, it is just the right idea for a great family photo.
All Members On The Bed
Source: mackenseyalexander via Instagram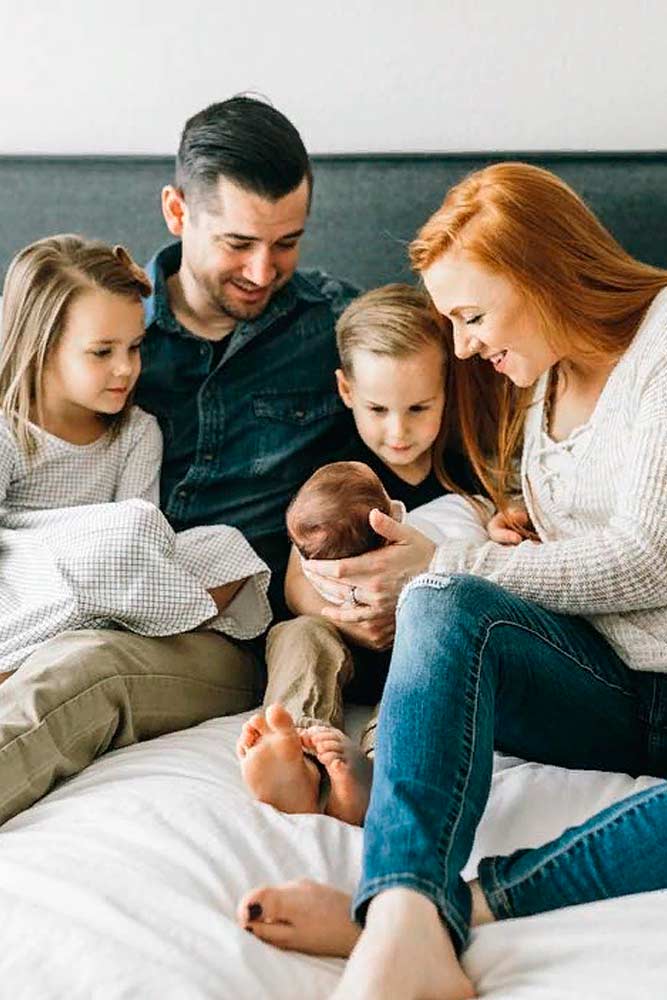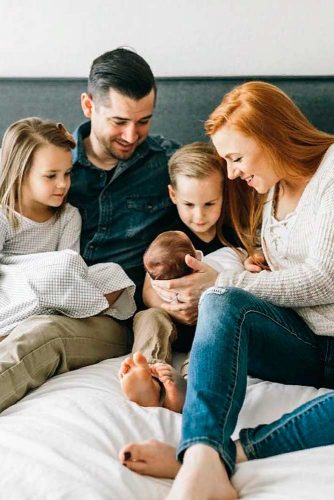 Pictures on the bed can be taken not only in a portrait mode. Set every member of your family on the bed and take pictures from far away. Simple and cute pictures are guaranteed for your family collection. Nothing else is needed, just great mood and happiness you all feel when you all gather.
Kids Hanging Upside Down
Source: carolinetran via Instagram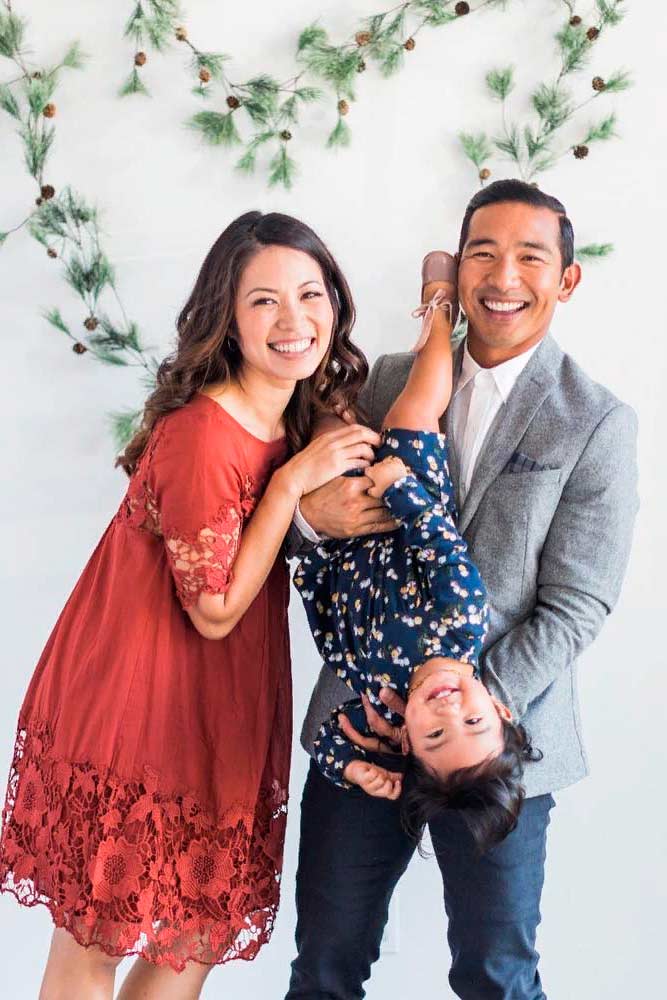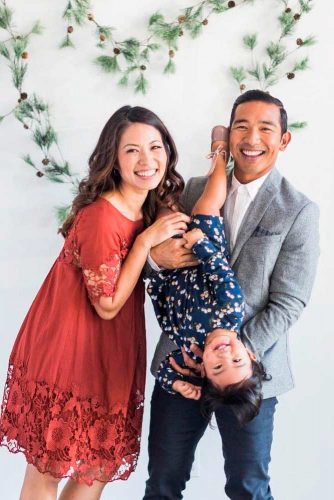 One of the most popular requests is a creative idea for family pictures with baby. We have one prepared for you. Carefully take your kid upside down and the joy will spread up from him or her to you, making you smile and laugh without any planning. A great and happy family picture is a result that you will get.
Throwing A Kid In The Air
Source: mackenseyalexander via Instagram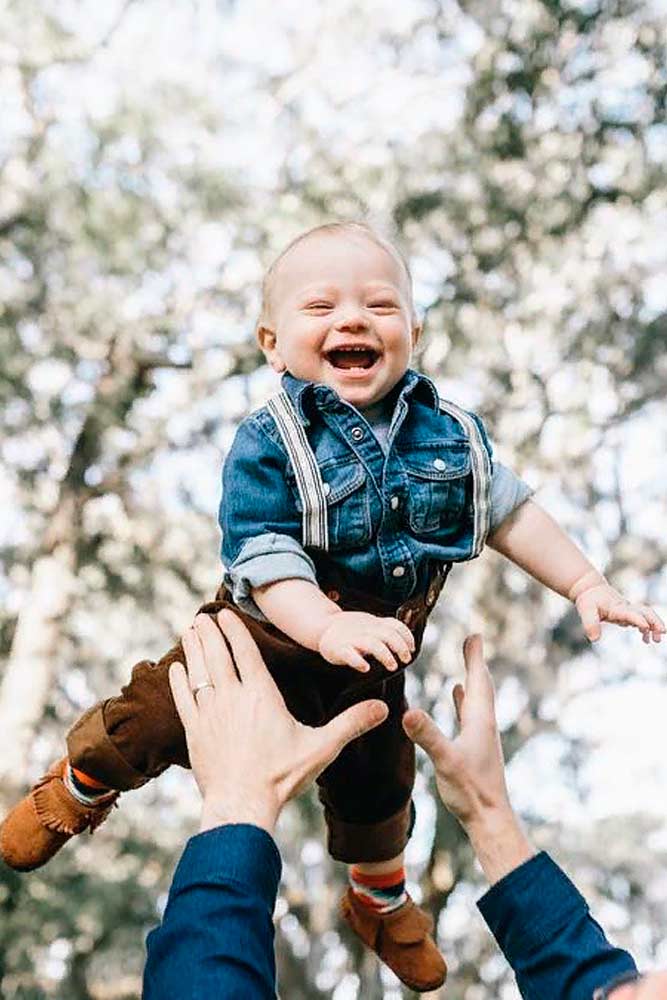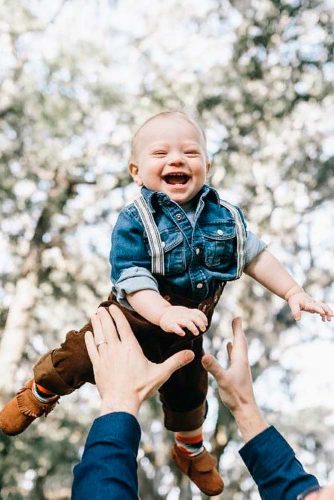 Kids love being thrown in the air. It gives a feeling of freedom and joy, which always makes them laugh and scream with delight. Automatically this happiness spreads to the parents, so imagine how fun the photos will look!
Only Siblings Portrait
Source: lizlabianca via Instagram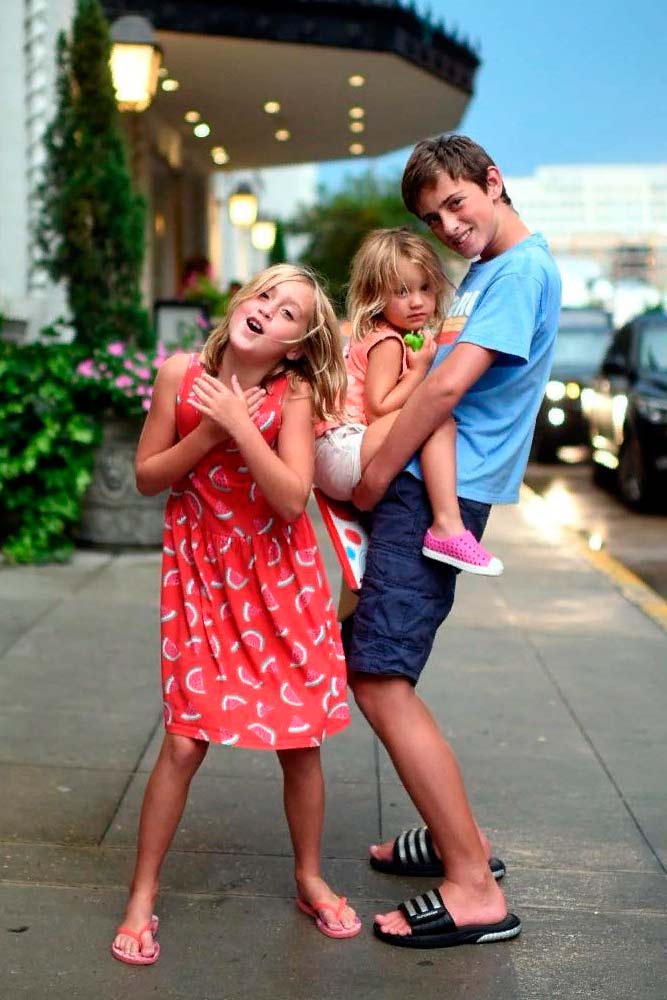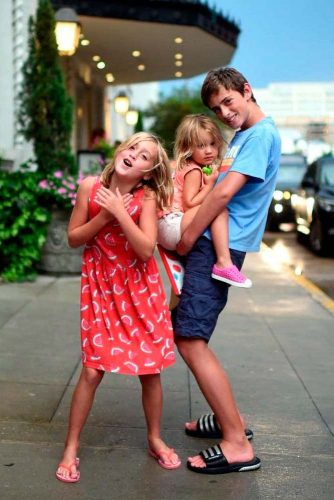 If you have kids of different age, we believe it is a great idea to take them all for a picture together. In years, they will be able to see how grown up they are and how much fun they have had together. Think of cool poses they can try, and a great result will be there.
All Kissing Mom (Or Dad)
Source: fashionmamaberlin via Instagram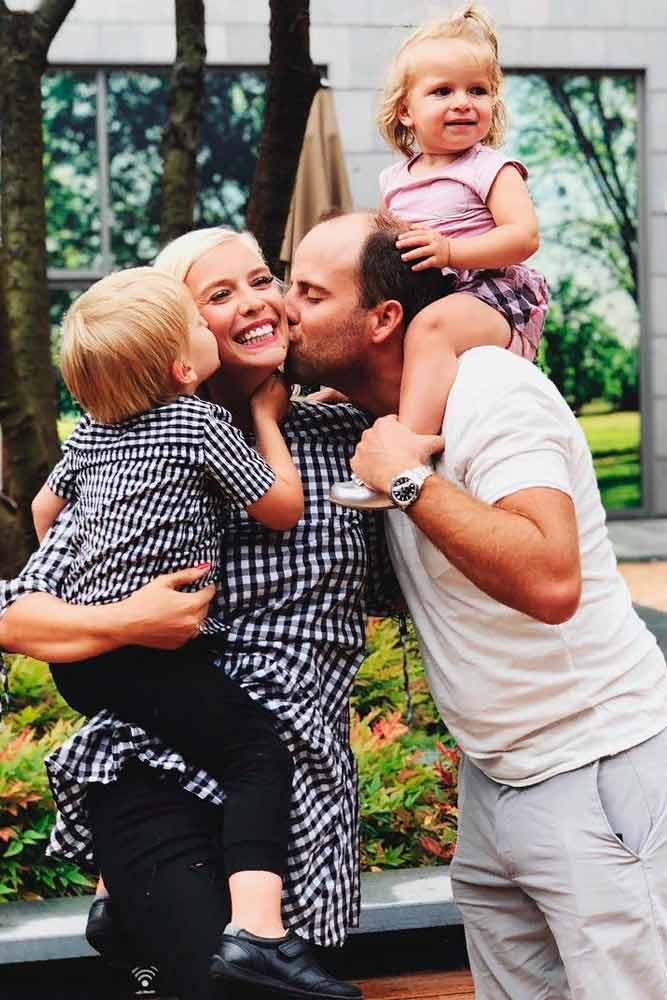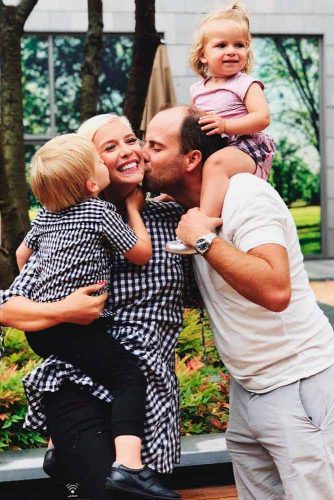 Kissing mom or dad is the best thing that we all keep in mind from our childhood. Don`t you agree? So why don`t we capture such a moment with the camera? A great memory that will make us smile during the whole life and every time we look at that picture.
Jumping Up
Source: melissagreenphoto via Instagram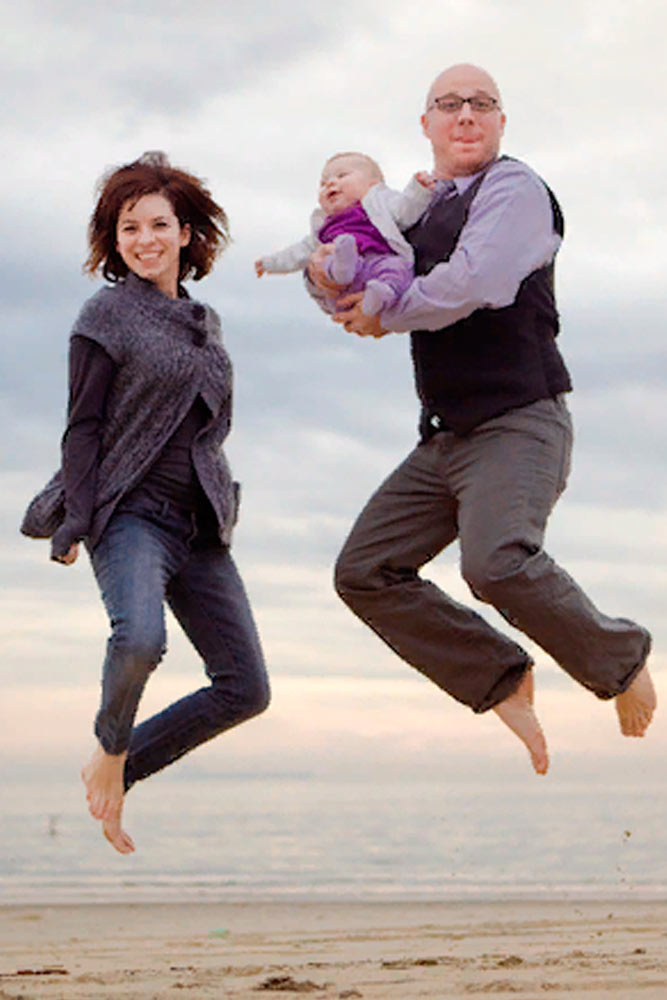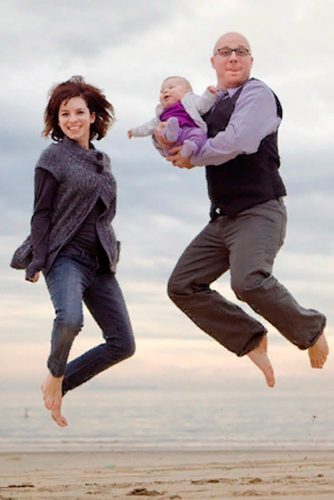 Jumping up is the favorite thing that many kids prefer doing. Why don`t you join yours for a photo? Easy and joyful at the same time, such a photo will show playful and happy mood that is desired. A great idea for family pictures on the beach.
Run Together
Source: lizlabianca via Instagram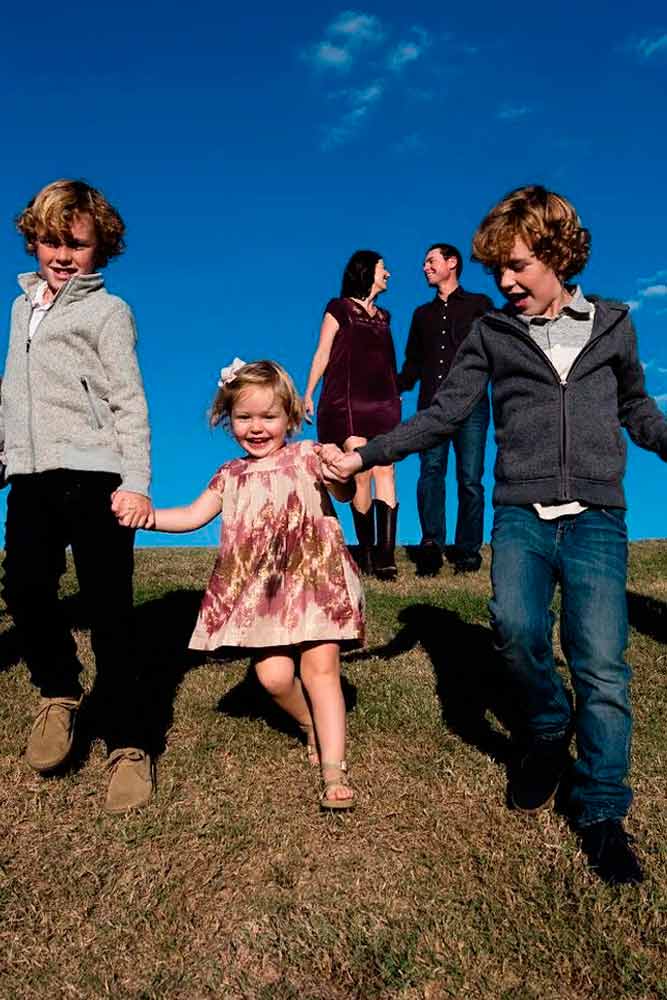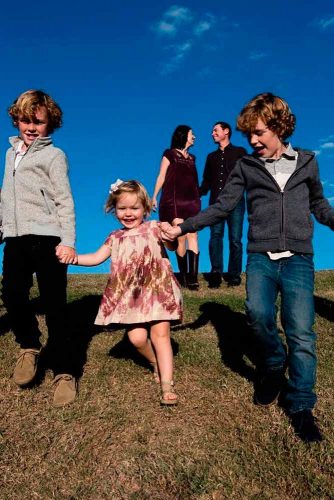 If you want your photo session to be in the open air, then this running together idea is perfect. Unity and fun are what will be present in your photo. There are so many options for such a picture. You can place your kids at the front with your happy couple in the back or vice versa. Anything your heart desires.
Happy Parents Holding Their Baby
Source: mackenseyalexander via Instagram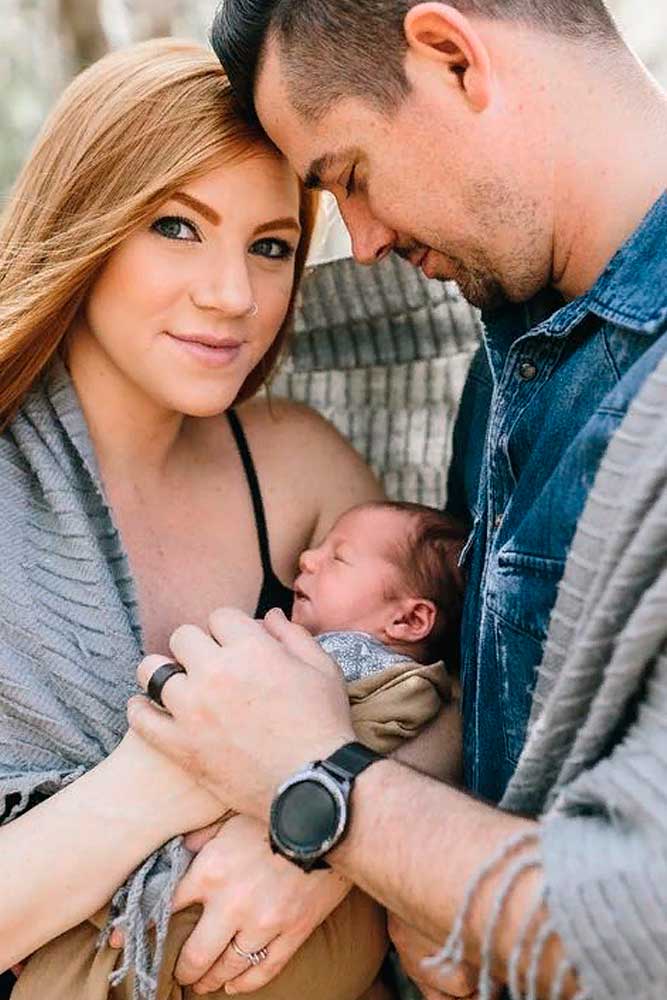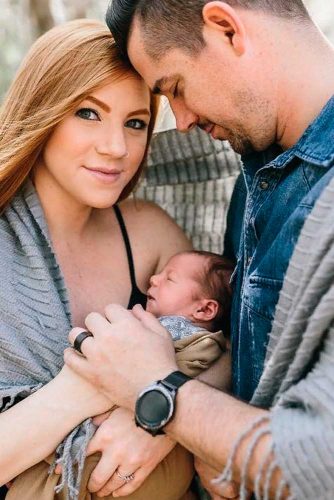 Family pictures with newborns are so important for every family. They show the new beginning of the life of the couple and the new kind of love two people start sharing. We think that a simple photo with parents holding their baby is a great idea that will show how precious this moment is.
When Mom Is Waiting For A Baby
Source: fashionmamaberlin via Instagram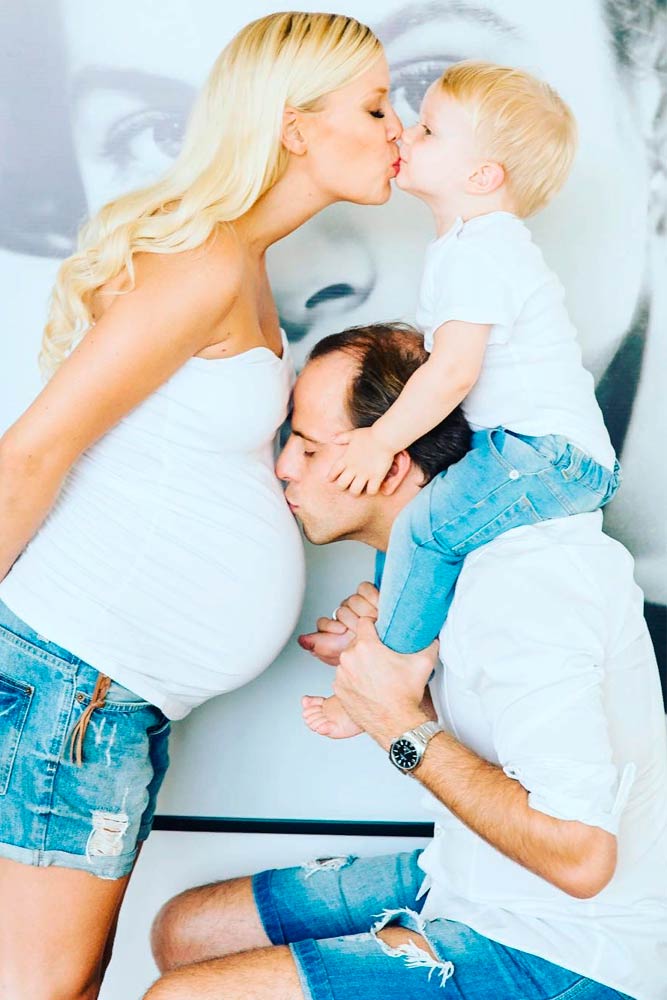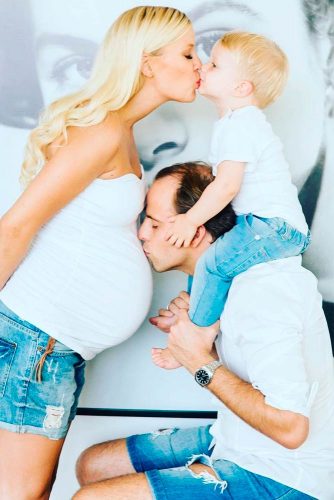 Pregnancy is a great period of life of any woman. It is a new step for every family no matter how many kids you already have. Why don`t you capture this beautiful period of life in the family photo?
Sweet Kisses
Source: gachava_natia via Instagram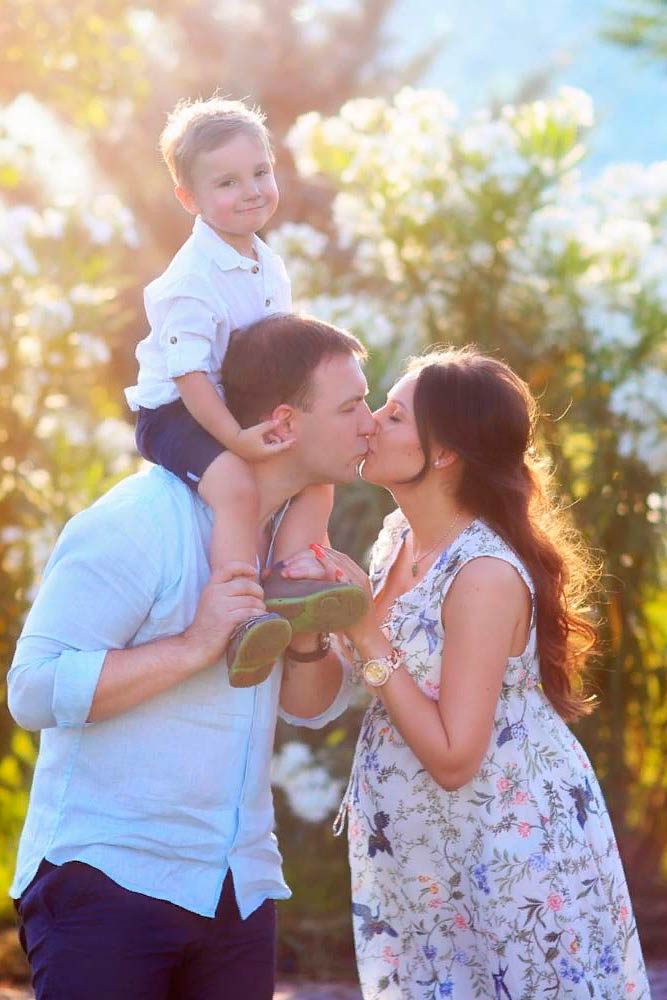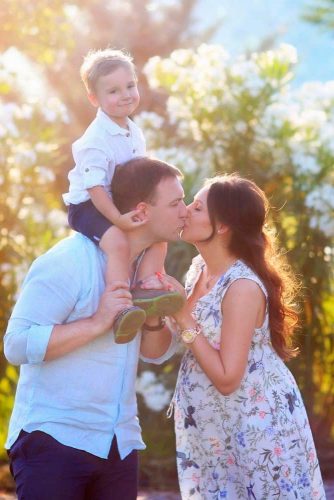 Love is all we need in the world to live a healthy life. Set a great example for your kids, showing love and affection in the photo. In the future, your kids will look at these photos and understand how much love and joy their parents share together.
Unforgettable Family Walk
Source: lizlabianca via Instagram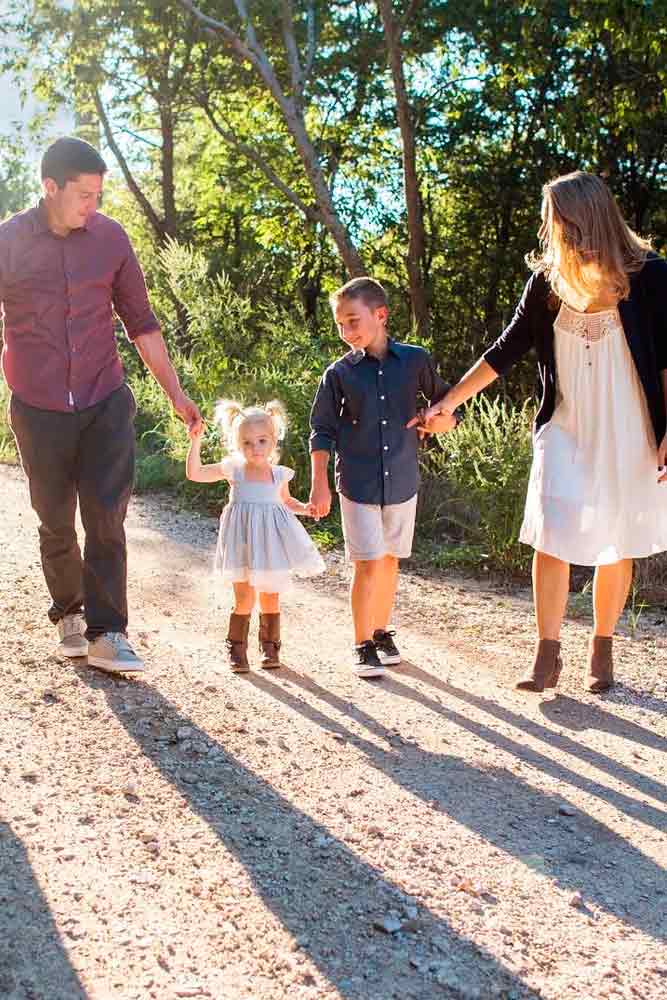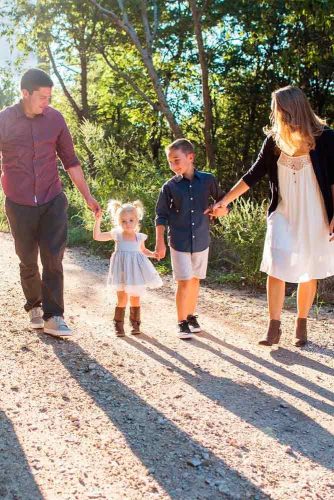 Every family goes out sometimes. Even simple walks together are unforgettable as they set in our memory and are associated with peace and comfort. Take a photo while going for a walk with your whole family and the atmosphere will be unique for sure.
Kids On The Shoulders Of Parents
Source: erickelley via Instagram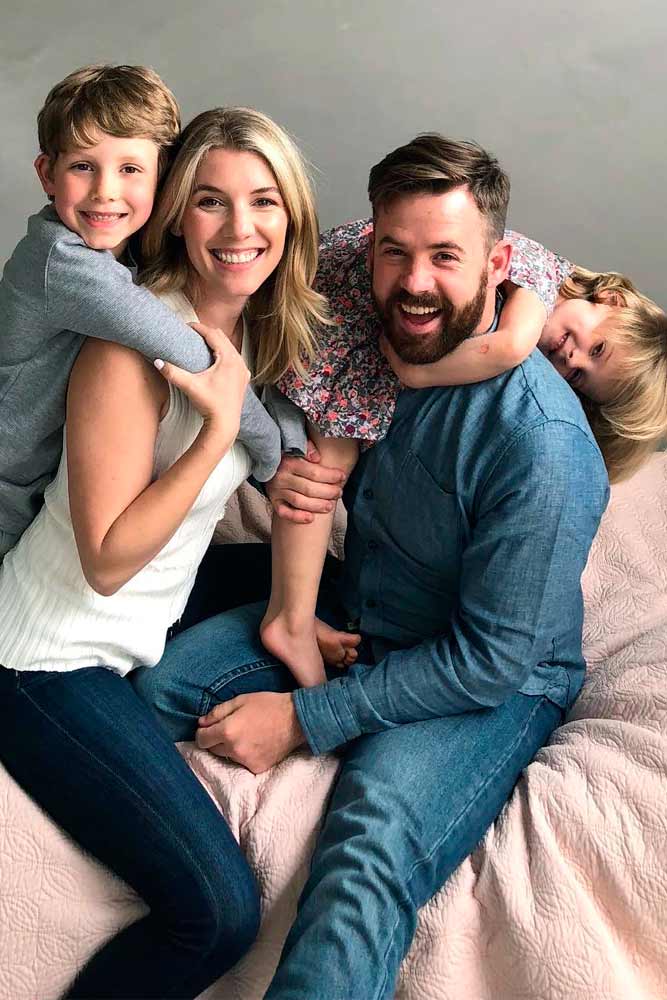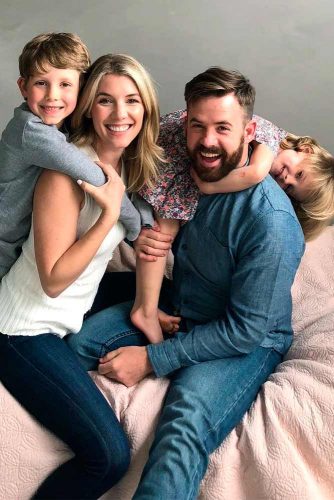 Playing with parents is a great memory of every kid. Fooling around and laughing together is always in our minds from our childhood. Capture such moments of playing in a photo, and believe us, you won`t regret such a choice.
Don't Look At The Camera
Source: vstilesphoto via Instagram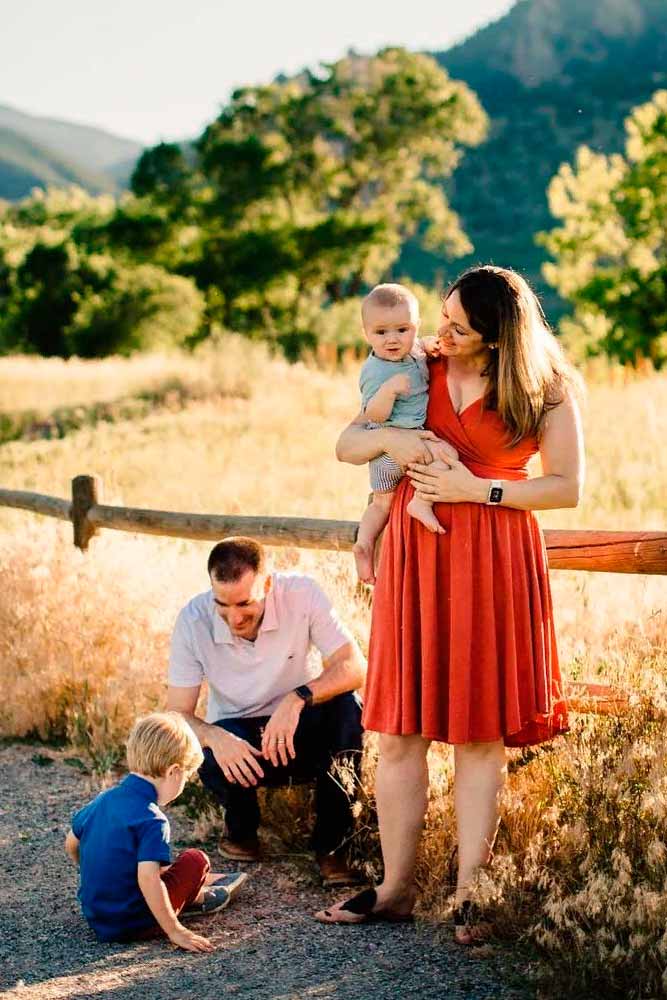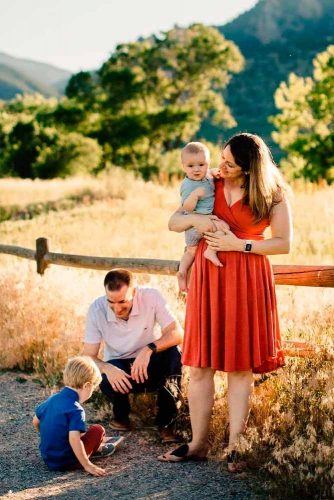 Try not to look at the camera when the photographer is taking pictures of you. Then the photo will turn out very natural, as if the photographer sneaked up on your family.
Hand In Hand: Together Forever
Source: carolinehinchphotography via Instagram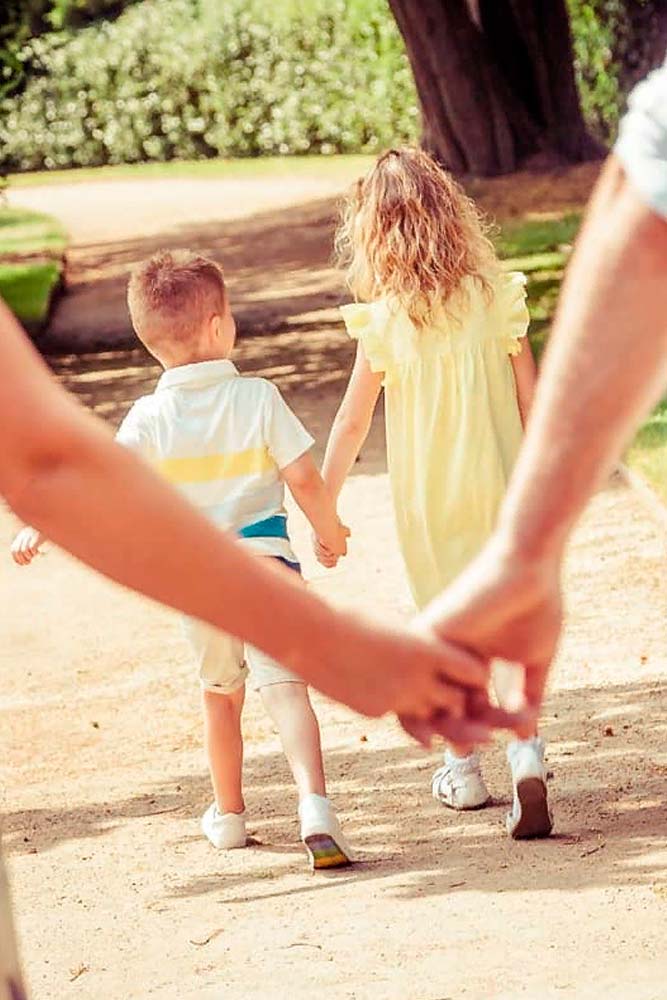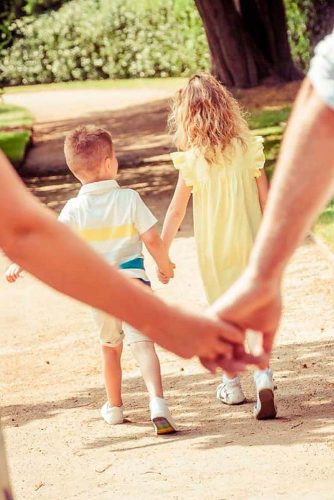 A hand in hand picture is a popular choice among couples in love. This gesture demonstrates their sweet feelings. Plus, such pictures look super romantic.
Parents On The Background
Source: brittanybrockiephotography via Instagram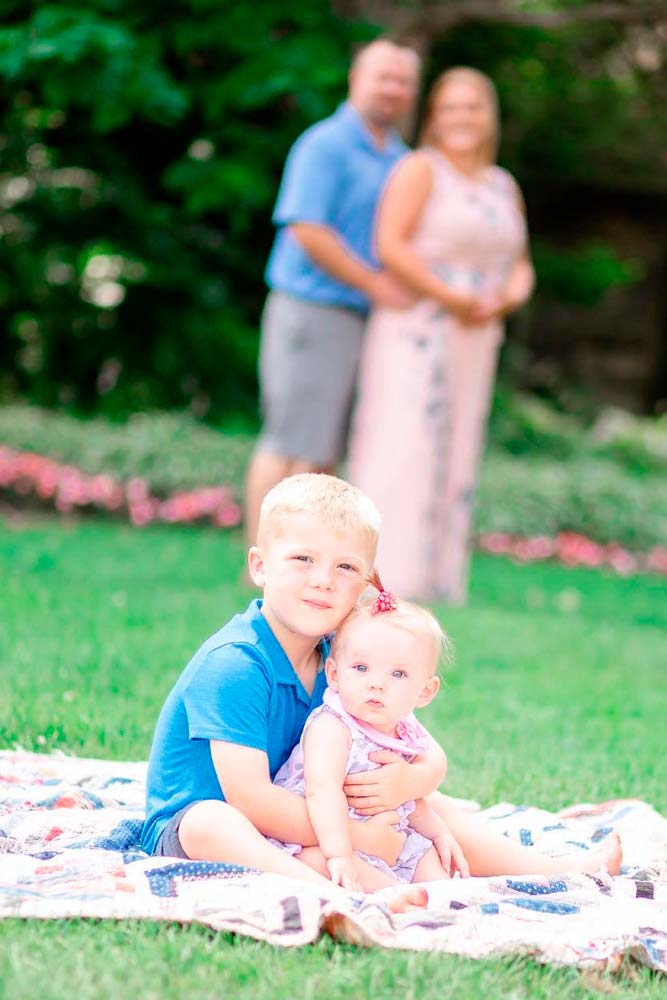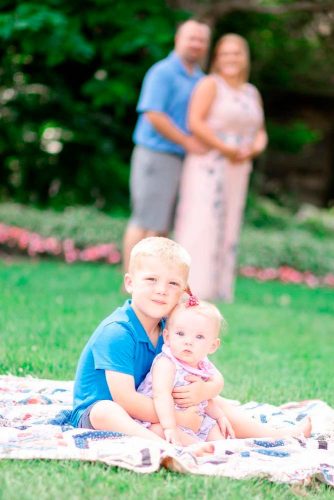 Our kids are our future. A picture like the one you can see here will demonstrate this wise statement. Do you agree with us?
Sitting Outdoors
Source: chandradelitephoto via Instagram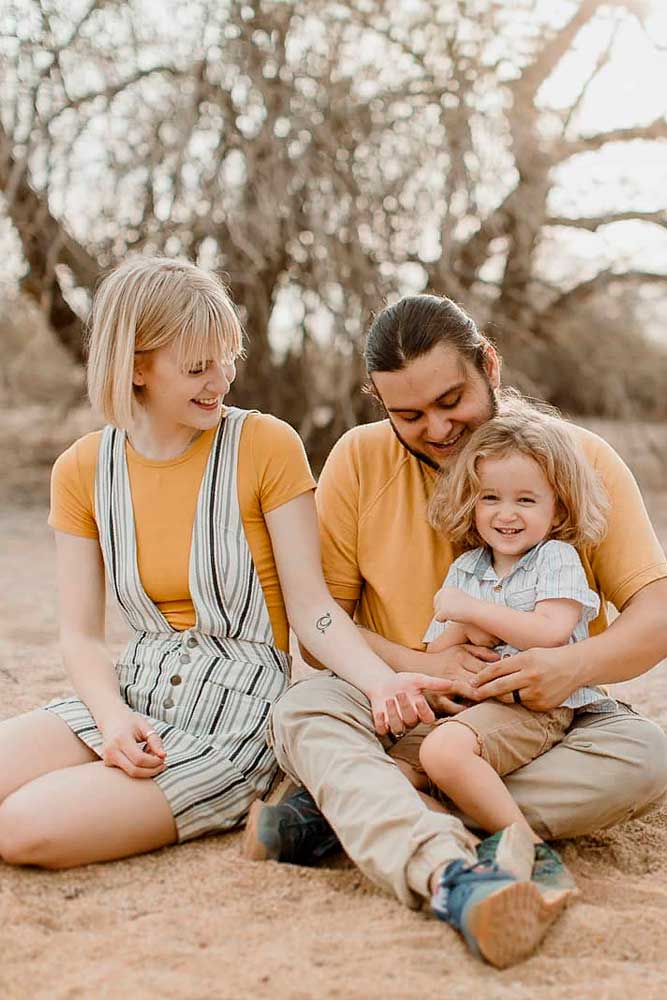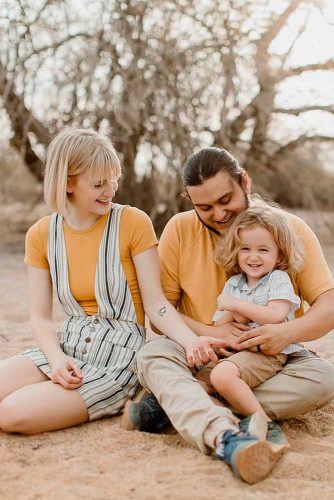 Ask someone to take a picture of your family sitting outdoors. As for the setting, choose the place where you usually spend time with your close ones.
Photoshoot From the Back
Source: petruzzophoto via Instagram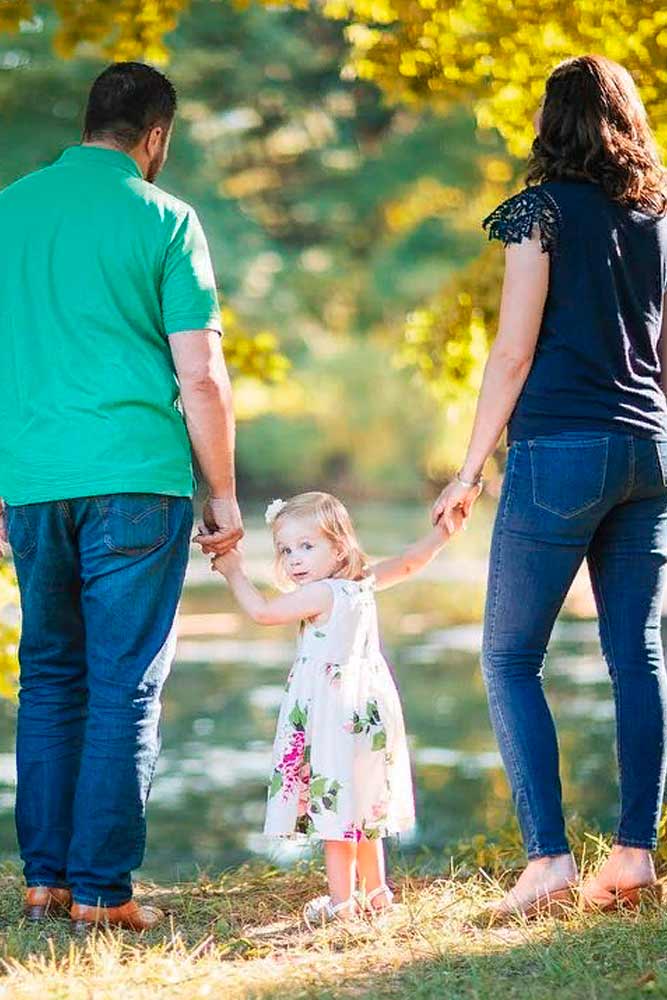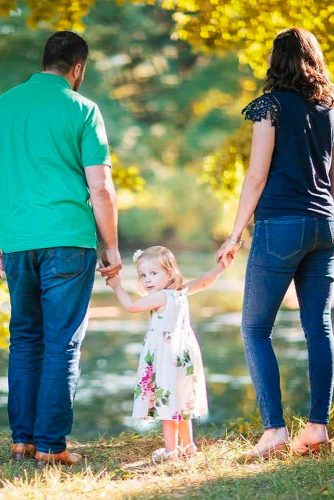 Do you want to have a creative photo? Why not turn around and pose with your backs in front of the camera, not your faces, as if you are walking away?
Pictures With Pets
Source: sonjadamiani via Instagram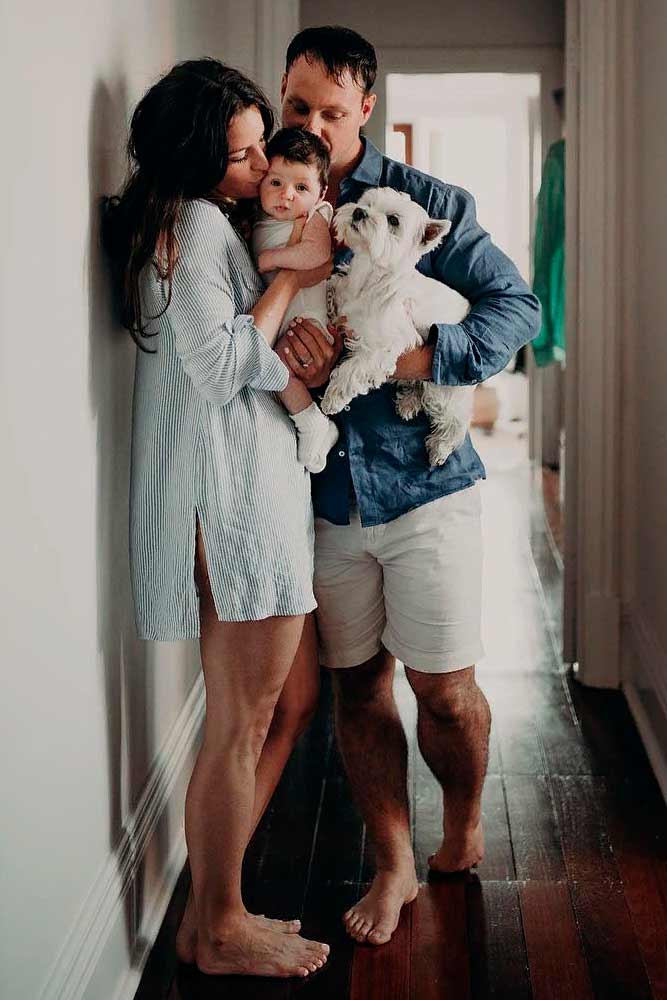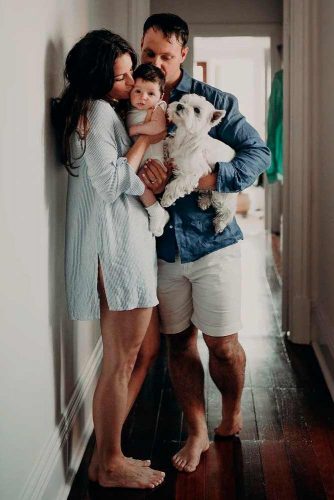 Do you have pets? They are a part of your family, too. So, it's a sweet idea to have a family photoshoot with your animal companions.
There are so many different ideas for family pictures that it can be easy to get lost. Find the one that will show the atmosphere in your family the best way possible and trust us, your experience will family photosets will be unforgettable.