Very often the notion of a party hat is somehow underestimated. The reason is that many people think that all the hats for parties are pretty much alike. However, today we are going to prove it to you that such an approach is far from being true. There are countless fun and exciting hat ideas you need to at least give a thought to. It does not matter whether you are an adult or a kid – there are some special party themes gathered for you here!
Party Hats For Children
Party hats for children are probably the most required ones. That is why we suggest to your attention these cute and fun ideas. Make sure your kid looks special when the party comes!
Fun Whale Party Hat Design
Source: milfolhas_festas via Instagram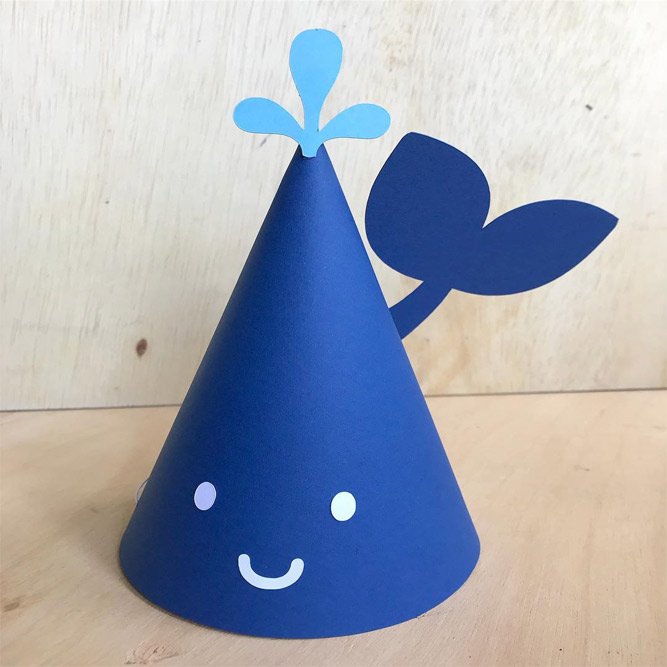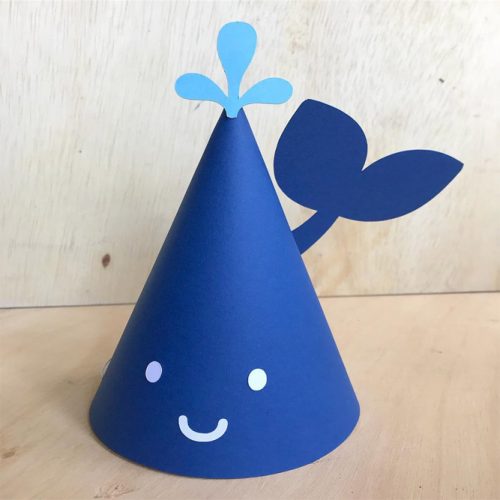 In case you are looking for a particular blue party hat – we may have something interesting in mind. The thing is that mere blue hat may seem a little dull, but a hat in the shape of a whale looks sweet and extraordinary. What is more, such a design is easy to create on your own.
Cute Animals Party Hats
Source: disneyfamily via Instagram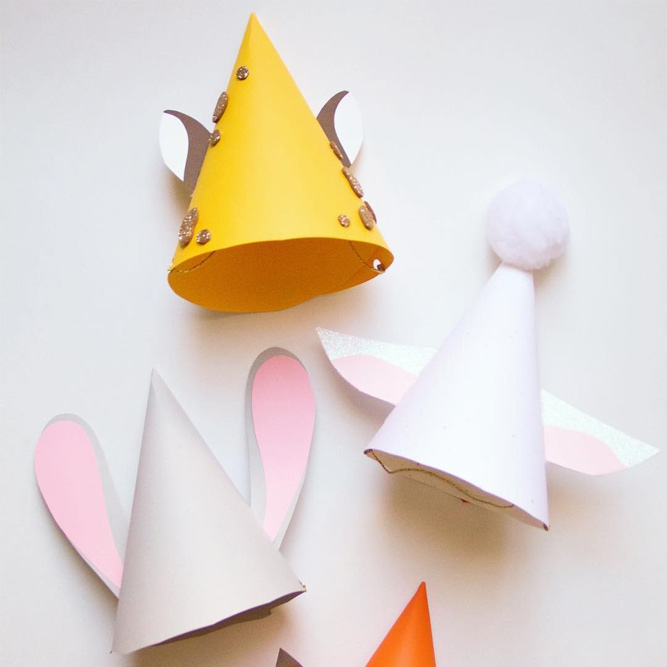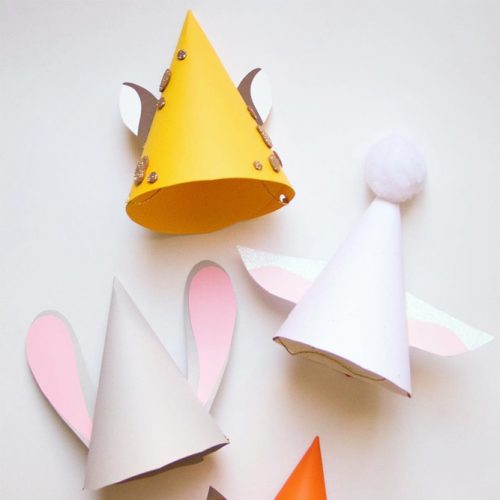 If you are looking for a cartoon party hat, we have a couple of ideas up our sleeve. When your kid is having a party it is essential that all the children have hats, but not only. The best thing to do is to give different-looking hats to everyone. Animal hats fit in just perfectly.
Unicorn Party Hat With Sparkly Ears
Source: lavenderhoneyandco via Instagram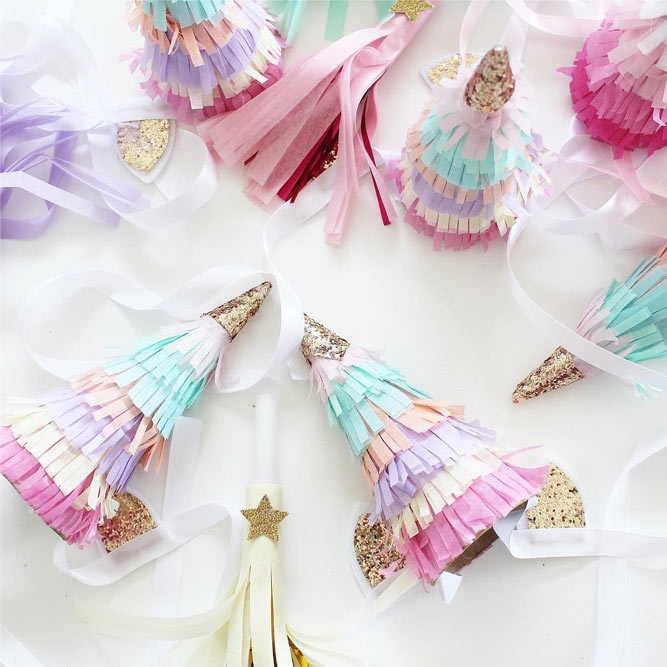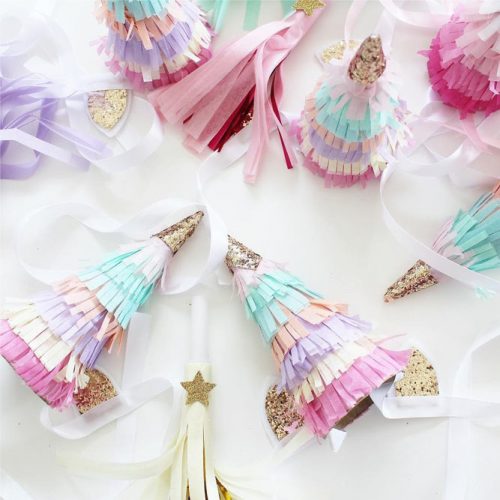 All kids like fairytales and fantasy creatures that is for sure. That is why creating a unicorn party hat is a great way to surprise your child. What is more, a pair of sparkly ears added to the hat will intensify the resemblance not to mention will raise the mood.
Mickey Mouse Party Hats
Source: milfolhas_festas via Instagram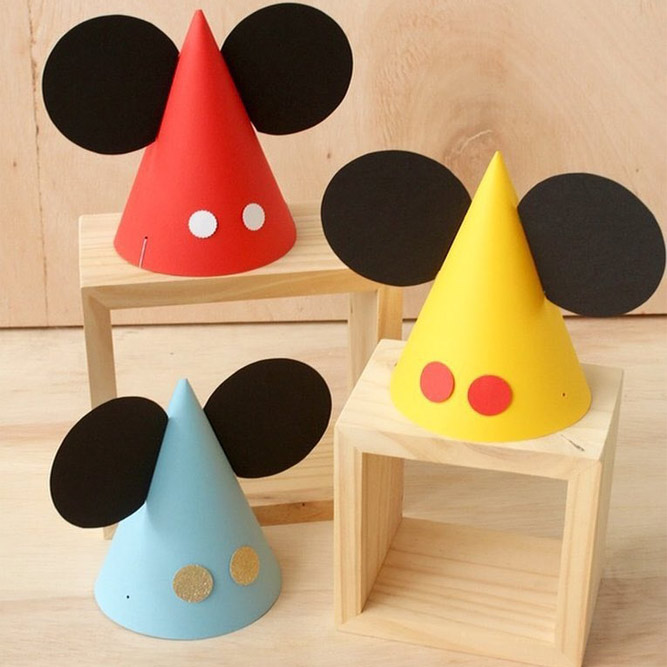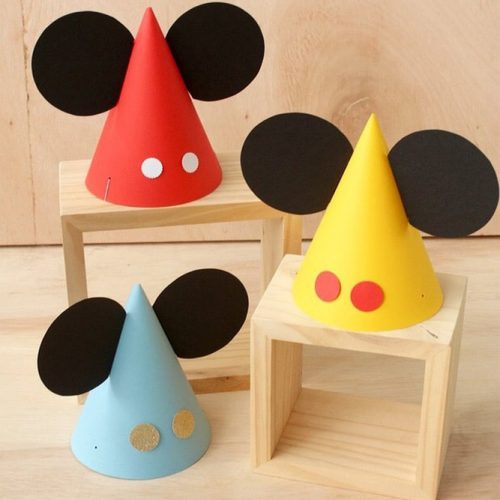 Mickey mouse party hat is both classic and somehow unique. You can experiment with the shading or make all the hats look alike; the choice is yours. One thing is for sure; kids will undoubtedly admire such hats.
Crown Party Hat
Source: paperplayground via Instagram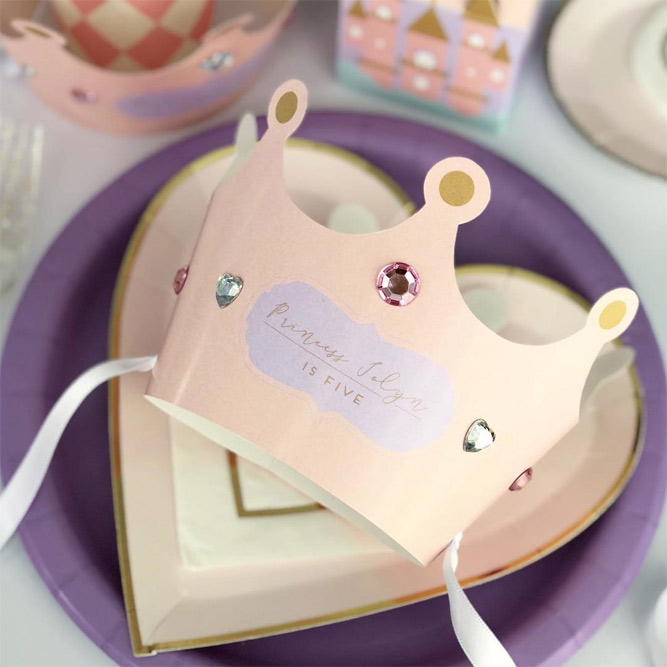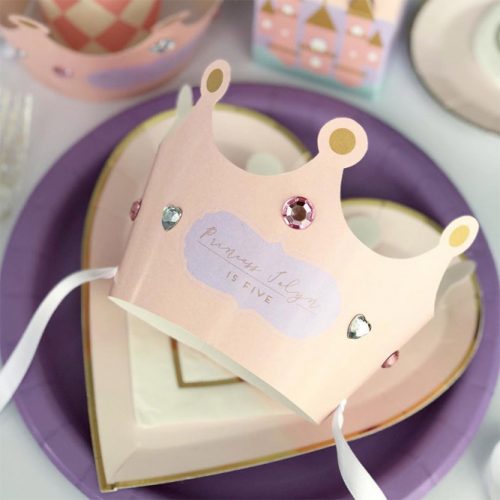 Those of you who are looking for a birthday party hat for a little princess - we have something for you. Every princess needs a crown that is why a crown party hat decorated with gems is precisely what you need. We are sure that such a hat will be appreciated by your little girl as well as by all the guests.
Galaxy Birthday Party Hat
Source: eveandcostationery via Instagram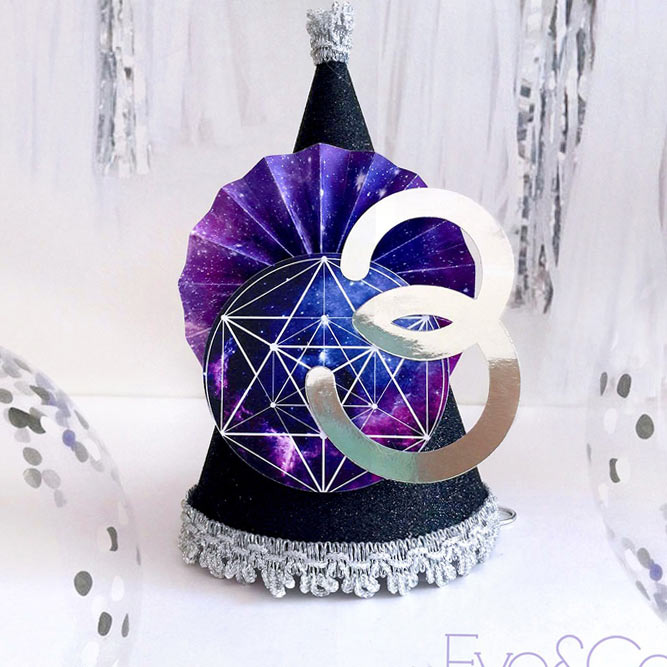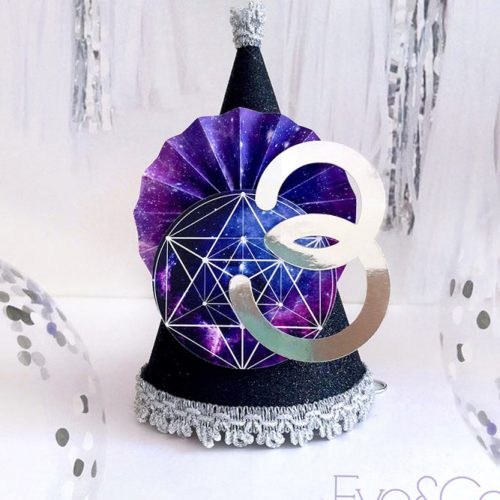 Very often parents look for such a party hat idea that is both unique and trendy. If that is your case, then we know a perfect way out. The truth is that galaxies are all the rage these days. That is why a galaxy party hat is what will help you kill two birds with one stone!
Party Hats For Adults
Playing around with party hat ideas for adults is quite interesting. The thing is that there are no limits here. Use these ideas to your inspiration or come up with something of your very own using the examples presented.
Twenty-fine Birthday Party Hat
Source: artyhats via Instagram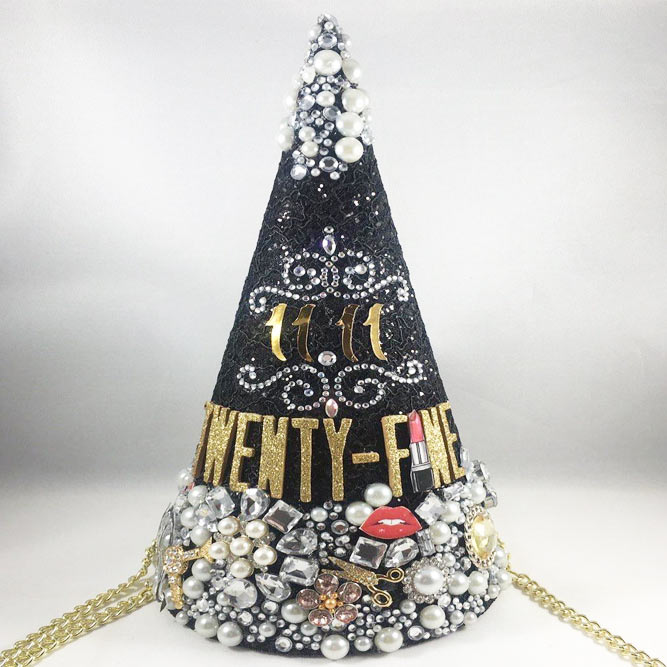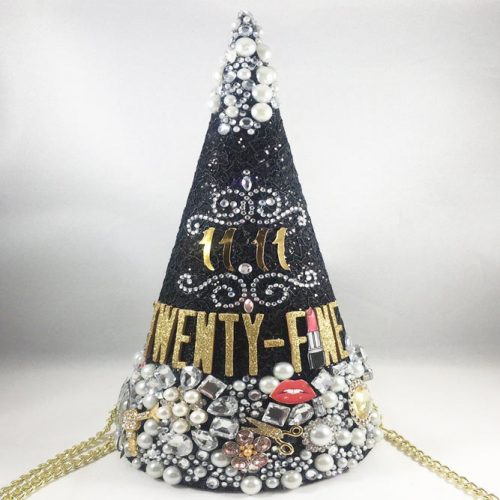 When it comes to party hats for grownups, the task becomes easy and challenging at the same time. To tell you the truth, you need to choose something undoubtedly unique, and that is when the difficulties arise. However, playing around with birth date and the age makes the task easier. Place both on the hat and spice things up with some jewels and gems and the mission is completed. We must admit that such a hat looks just gorgeous.
Super Man Party Hat
Source: happy_party_decor_box via Instagram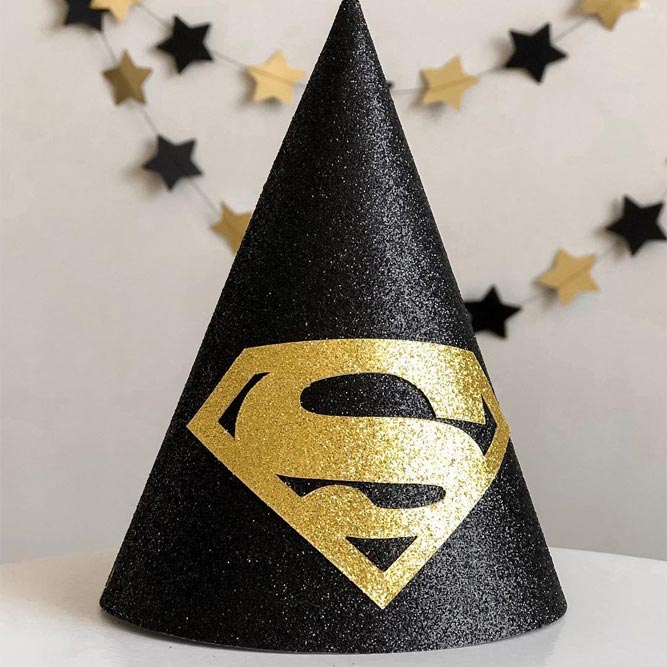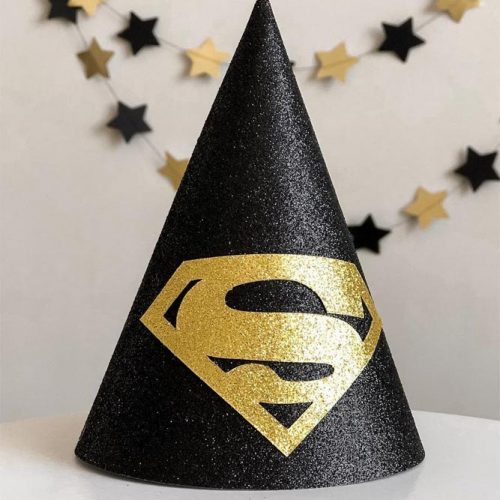 It is essential that you take your friend's or loved one's presences into consideration when planning a party. That means that if your boyfriends is a fan of Superman comics a hat with his favorite hero is more than welcome. In some cases, just a mark is enough to make your friends squeal with joy. Besides, such a party will never be forgotten.
Christmas Elf Party Hats
Source: partyfeels via Instagram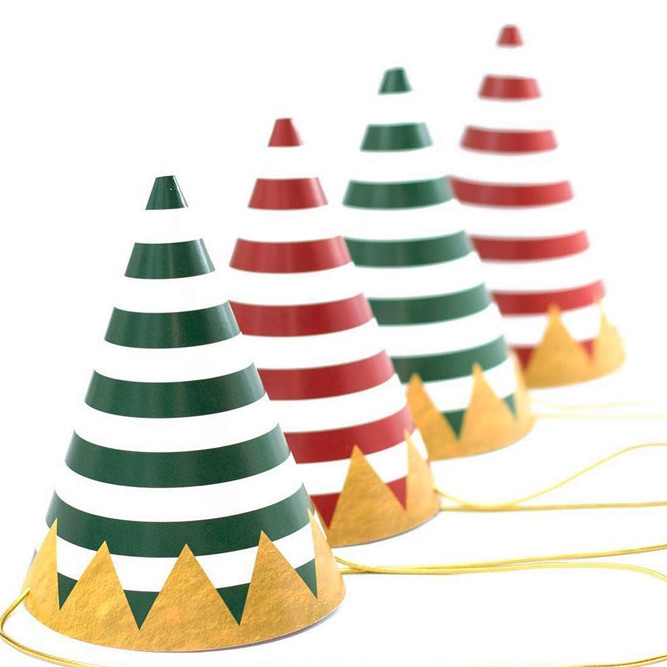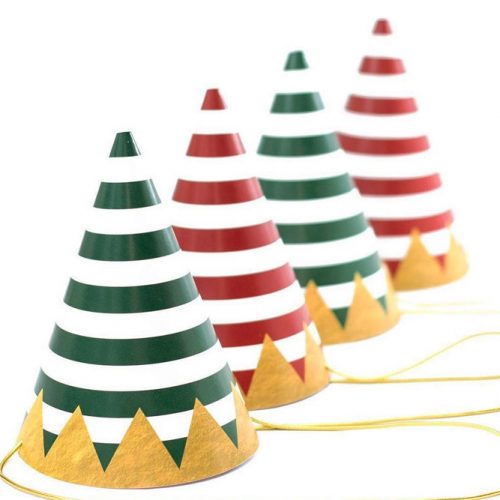 When Christmas is right around the corner, it is time to think about the party. Apart from where and when you are going to have it, it is also important to think about the dress code. Surely, you can't dress everyone alike, but Christmas party hats are a great addition to the holiday. Striped red party hat, green or yellow one will suit the occasion just fine.
Holiday Party Hat
Source: artyhats via Instagram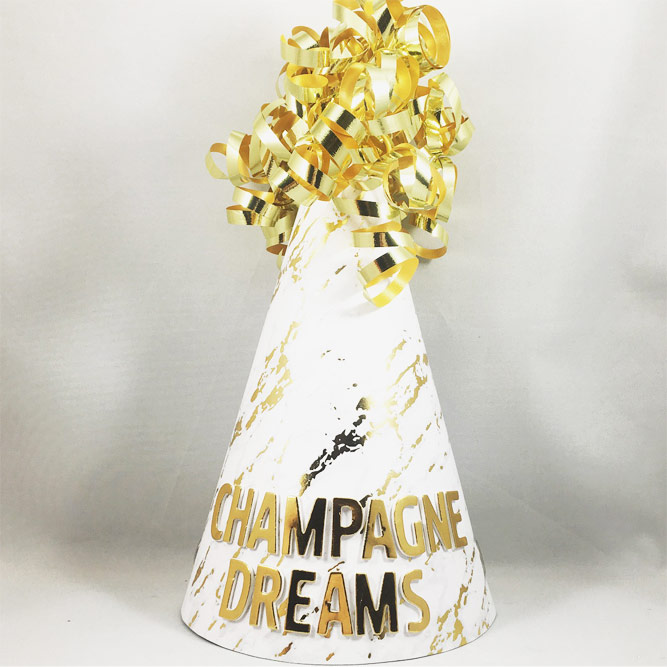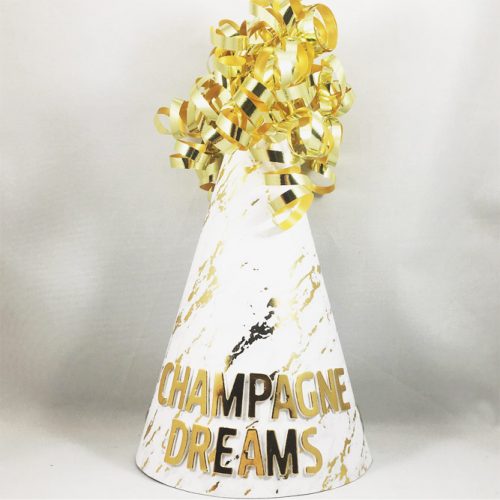 There is a special type of party hats depending on the holiday, however, there are some universal ones. This holiday party hat can actually fit in any occasion, since no matter the celebration, there is almost always champagne and everyone wishes the dreams to come true. Such a perfect win-win hat!
Emoji Party Hats Idea
Source: craftopia_jj via Instagram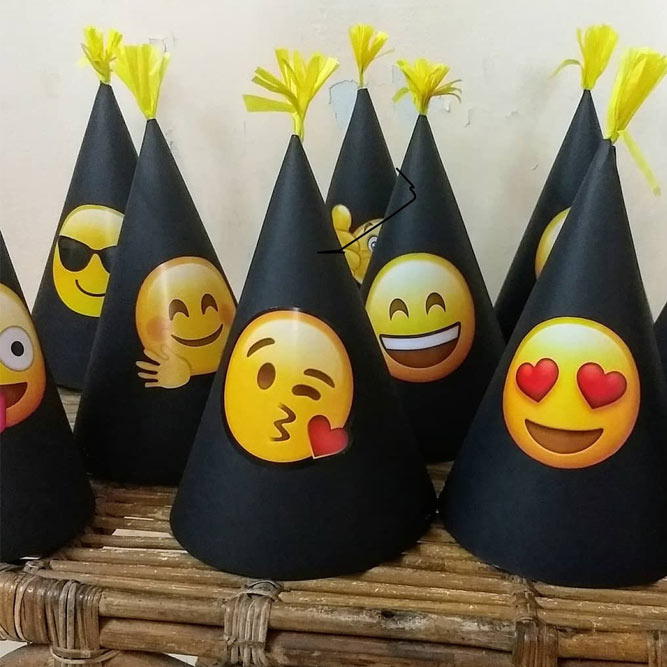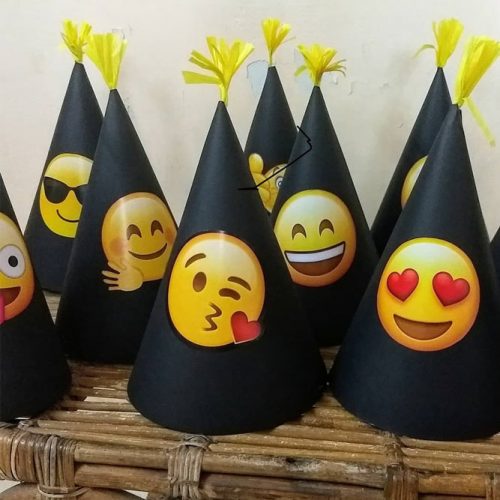 Even though party hats are classic the time does not stand still, and you need to keep up with it. In the era of emoji, party hats with some of them on are indeed a great addition to the holiday mood. Choose your favorites and place them on simple black cones and the unique hat portion is ready. What is more, you can experiment with the cone coloring according to your liking; the result will still be fun.
Simple Birthday Hats
Source: happy_party_decor_box/ via Instagram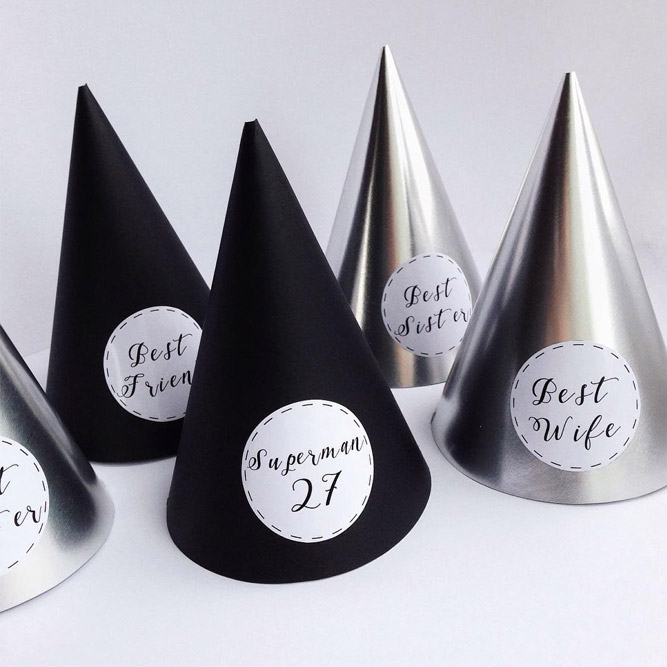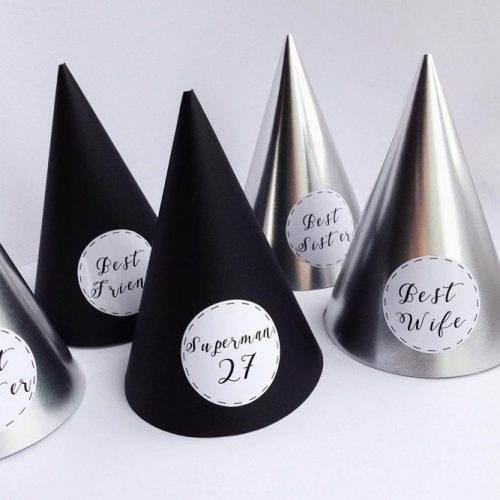 Of course, everyone has peculiar tastes even when it comes to party organization and party look. In case you are not a fan of all the fuss about lots of decoration then these simple party hats are exactly what you need. Just place some tags on to define who is wearing the hat – as simple as that!
No Paper Party Hats
In case you think that party hats can be only made out of paper – that is not true! All the other party hat variations are gathered in this section. Do not limit your imagination!
Custom Hats For Girls Party
Source: inkswellscreenprinters via Instagram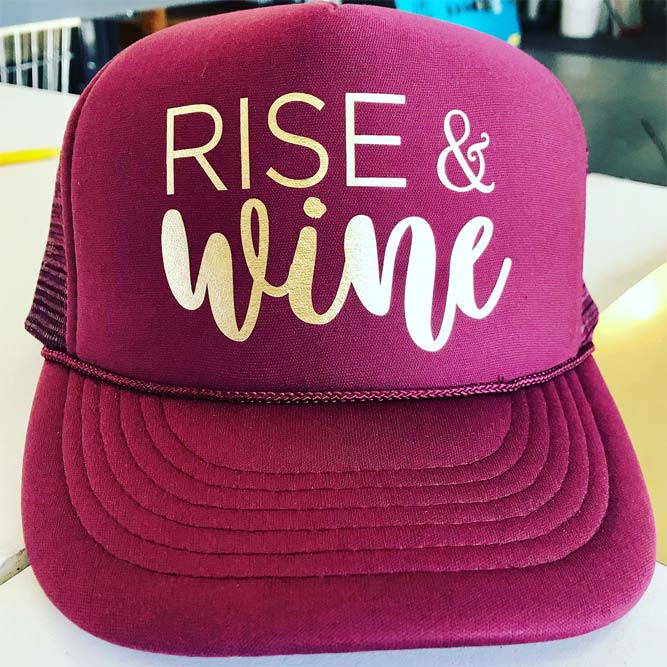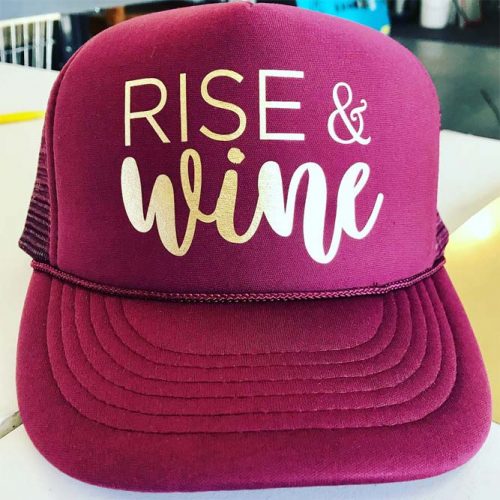 Girls' parties are always special, and everything is supposed to be perfect about them. What is more, a girl's night is a night to remember, and it is best if you have some material things to keep the memories. That is when a party hat comes in more than handy. A nice cap with writing on it is not only to be worn on one occasion only. It is stylish enough to be incorporated into the daily look as well, and that is precisely what we have been hinting at!
Colorful And Festive Party Hats
Source: chongpangcity via Instagram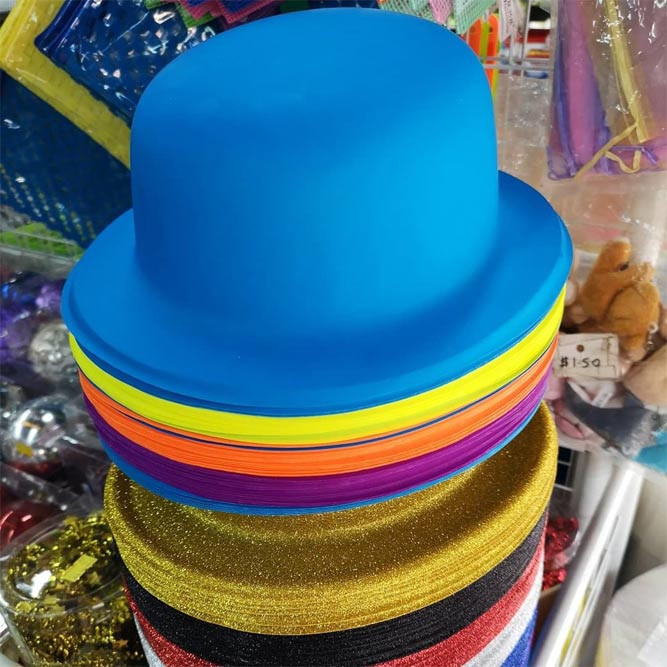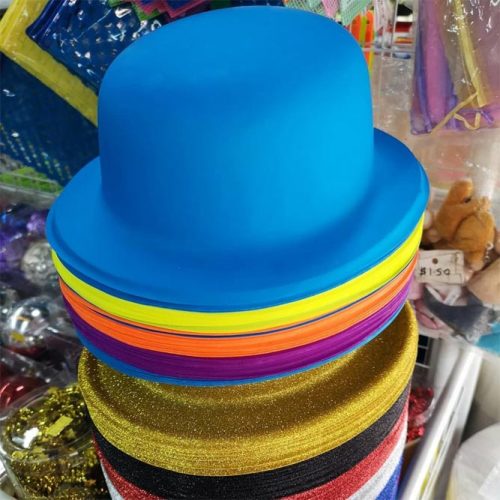 There are times when you are uncertain what are your party guests preferences. In times like these, it is best that you opt for same party hats that differ in color only. In such a way everyone will look alike but with a preferred colorful hat on.
Fun Clown Party Hat
Source: partyshop110 via Instagram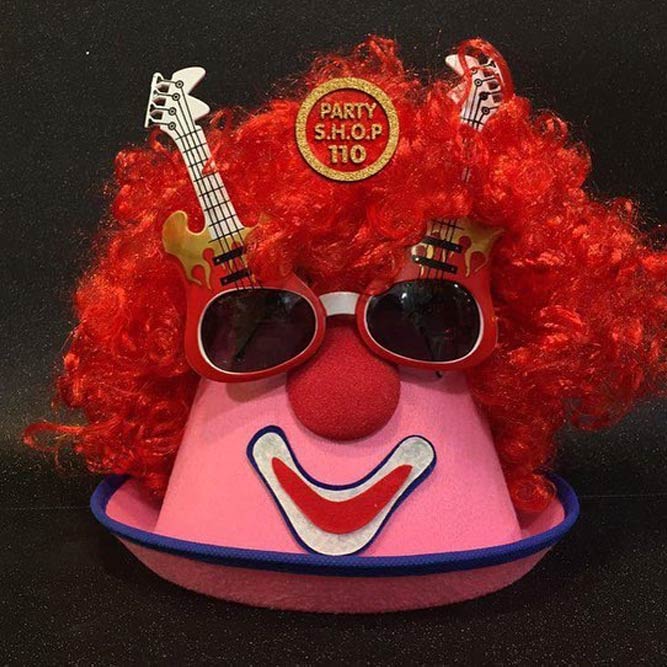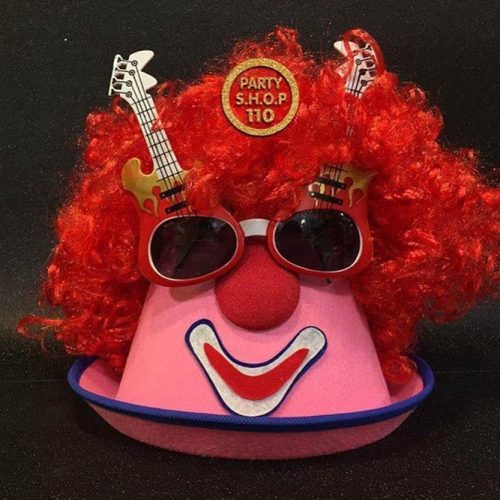 Truth be told that not everyone is equally fond of clowns that is why you need to be aware that everyone invited to a clown party will surely enjoy it. Now, when you know that everyone like this theme it is essential to supply everyone with suitable hats. Clown hats are certainly colorful and fun. Besides, there is always a wide range of options to choose from.
Top Party Hat With A Crown
Source: plastifiesta via Instagram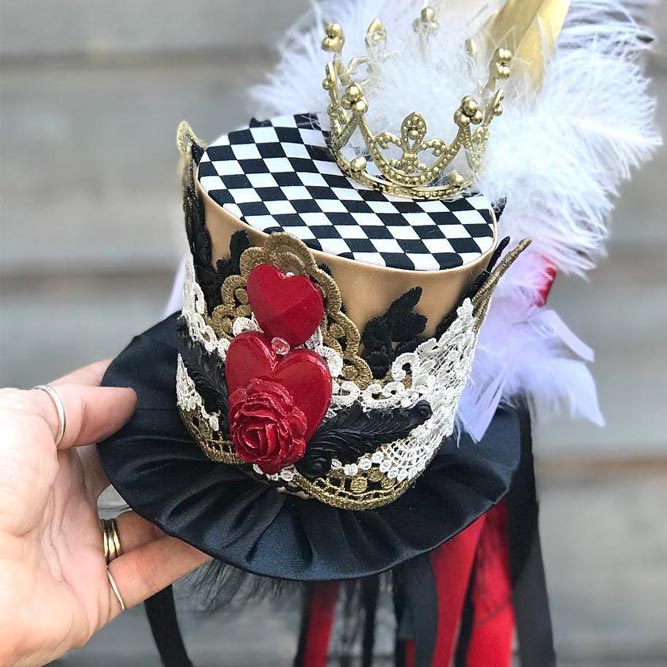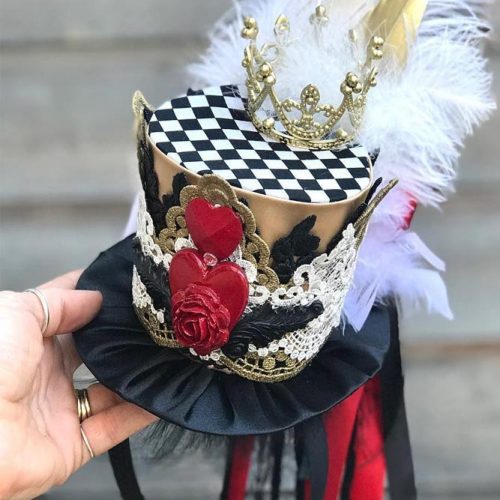 There are different types of party, and if you are going to a dress-up party, then you are going to need a special hat. A top hat with the crown on it suits the event perfectly. It should be noted that such a crown hat will add up to any look, besides it will surely take your outlook to the whole new level of elegant and royal.
Fiesta Party Hat
Source: partycity via Instagram
When you think about a fiesta party, the first thing that comes to mind is a lot of sun and tequila. That is partially right, but there is something missing. The thing is that a colorful sombrero is a must-have at a fiesta part. Besides, you can always give such a hat second life and wear it to the beach to protect yourself from the heat. Win-win!
Beer Party Hat
Source: plastifiesta via Instagram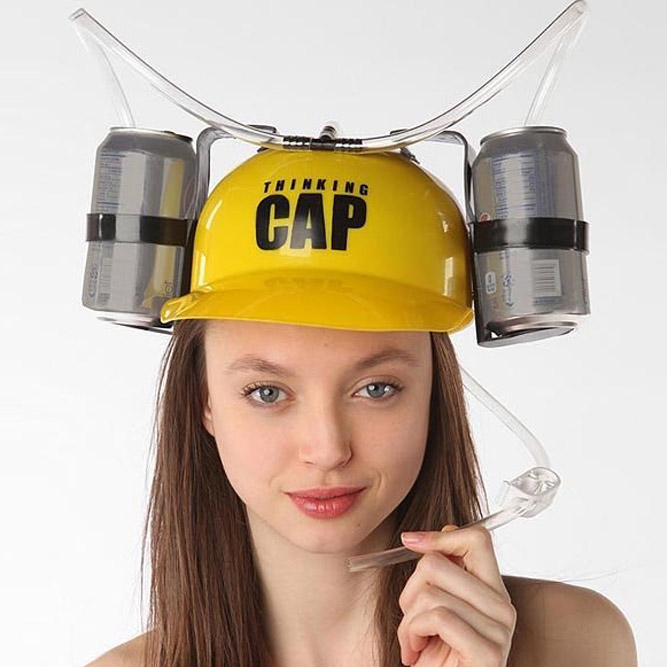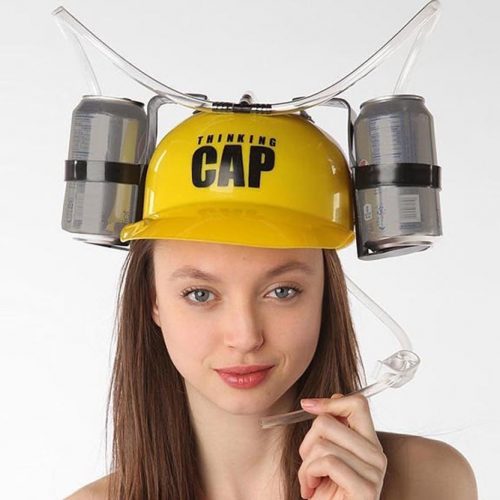 Depending on the type of party you are to come up with a proper hat. If these are college party themes that we are talking about, there is always beer involved. When there is a beer party to take place – why not try out a cute beer hat? Such a hat is indeed unique not to mention that it is functional and practical. With such a hat, you won't ever be thirsty at the party, and that is undoubtedly a nice advantage.
It is time you learn that there is much more to a regular party hat than you imagine. Various options for adult and for kids are covered here. Make your decision!