The movie industry is developing faster than ever these days, and there is no wonder why. The truth is that the technology on offer, as well as the range of all sorts of effects, makes it possible to make a viewer dive right into the action. However, at that very time when we think about the visual picture more than about the content, something important escapes from the film. What we have in mind is that deeper meaning that is hidden somewhere between the lines. Taking that into consideration we have come to the conclusion that at the very same time when you are following all the trendy movies you should be aware of the must watch movies too. They may be not that impressive from the point of cinematics, but the meaning hidden within will bring in a lot of thoughts to your mind.
Black Swan (2010)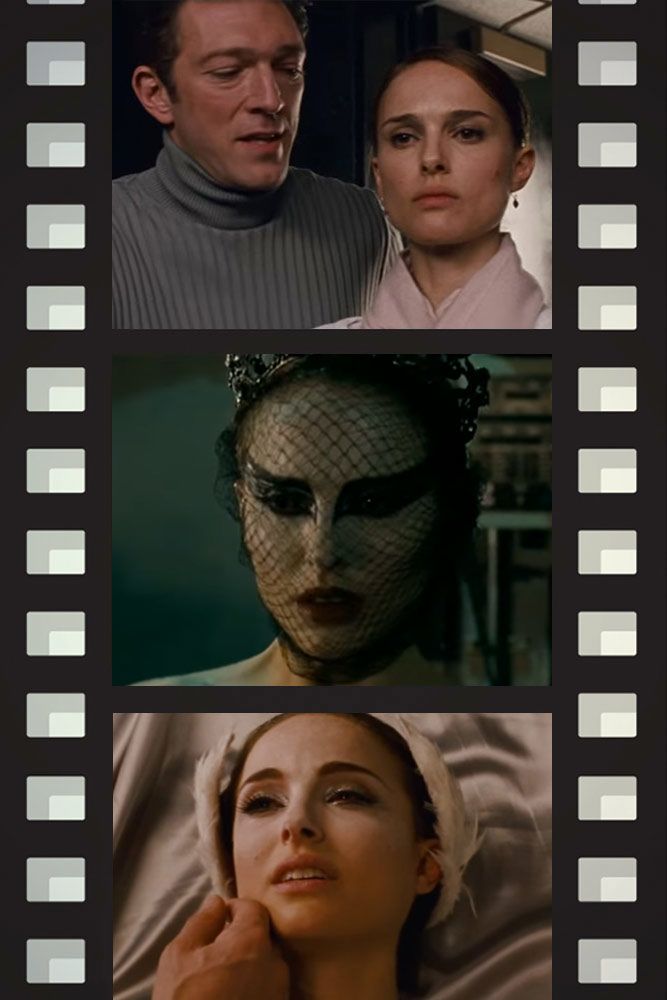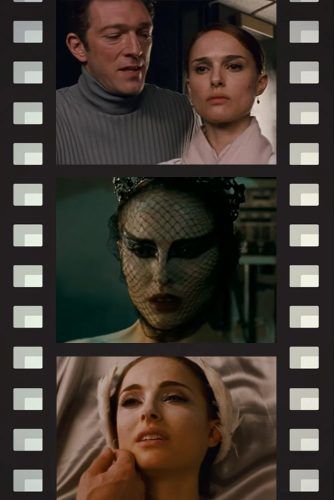 Studio: Fox Searchlight Pictures
We are going to start the compilation of must watch movies of all time with the movie Black Swan. It is a thriller that is both terrifying and thrilling at the same time. It may seem that there is nothing dangerous in the ballet, it centered around pure beauty and gentleness. However, the movie shows the other side of it. The movie represents how far a soul can go in the search for perfection. The path is twisted and dark, and the movie represents it perfectly. What is more, the cast is impressive: Natalie Portman, Mila Kunis, Vincent Cassel, and Winona Ryder. Black Swan is one of the present-time masterpieces everyone should watch.
The Parent Trap (1998)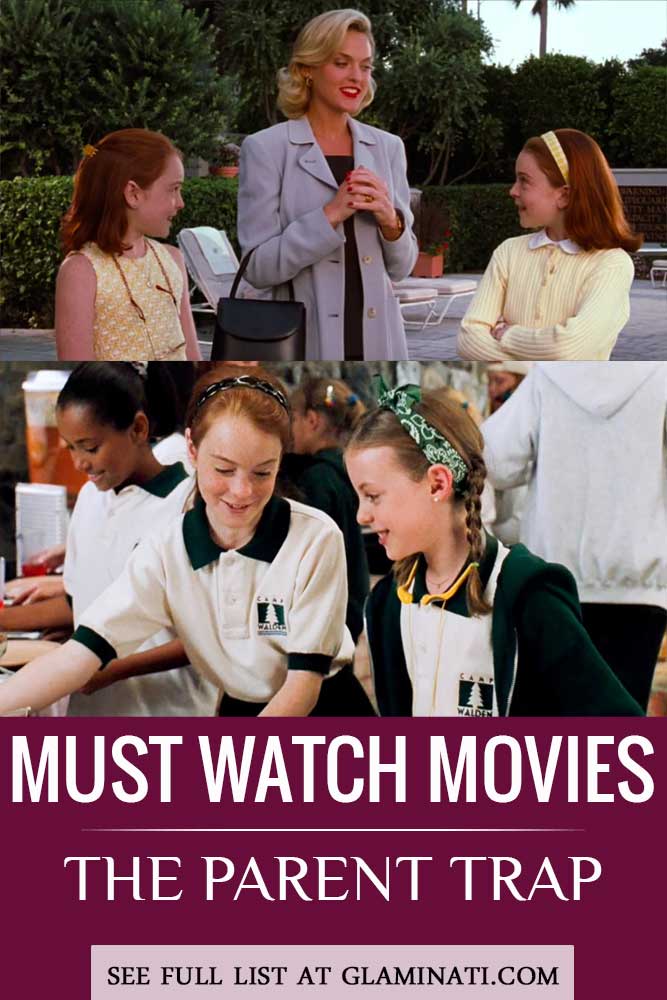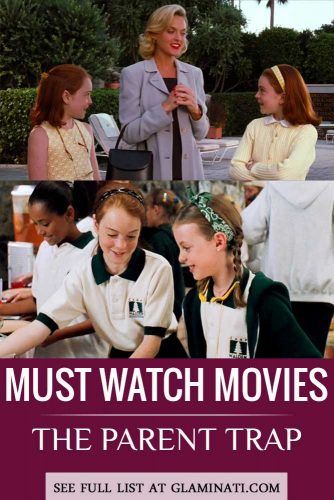 Studio: Walt Disney Pictures
If you are looking for some family movies must watch, we have a perfect movie in mind – The parent trap. The pure goal of the movie is the emphasize the importance of family relationships and the bond between siblings who haven't known about the existence of one another for many years. This movie will fit into a family movie night like no other!
Mad Max: Fury Road (2015)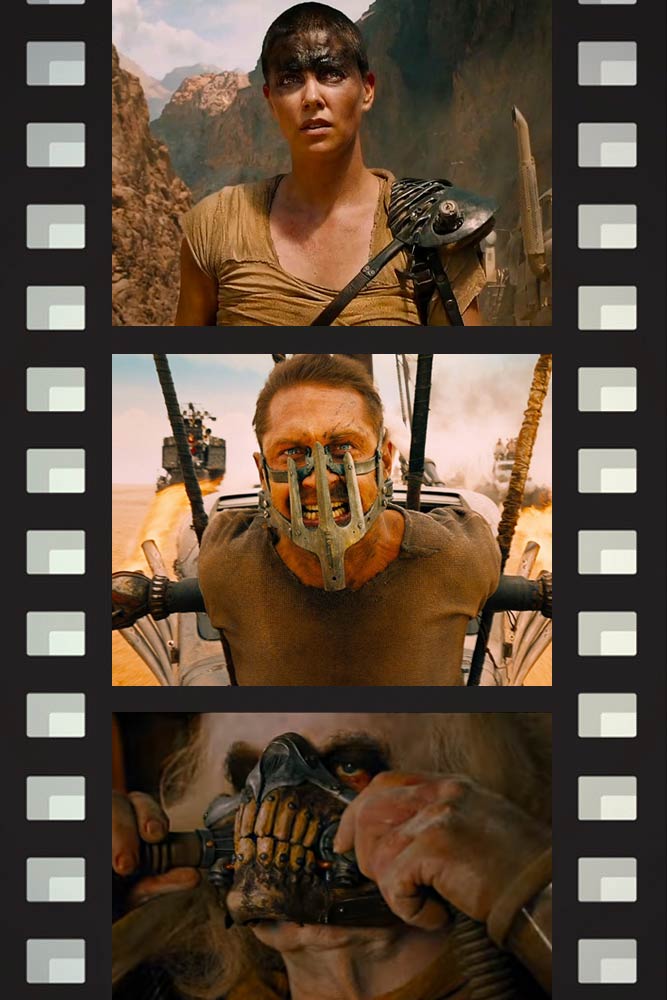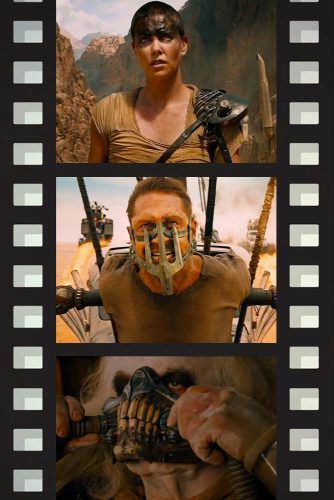 Studio: Warner Bros. Pictures
Now, let's talk about the futuristic movies you must watch. Mad Max: Fury Road is the movie about the future when the population of the Earth has drained its resources, and people must fight not only for food but for the right of existence. The movie is an ode to redemption and revolution. It is quite violent, but not intendedly, all the violence is depicted as rather a necessity due to the lack of other options. In general, Mad Max, in an action movie that all the post-apocalyptic movie fans will enjoy tremendously.
Forrest Gump (1994)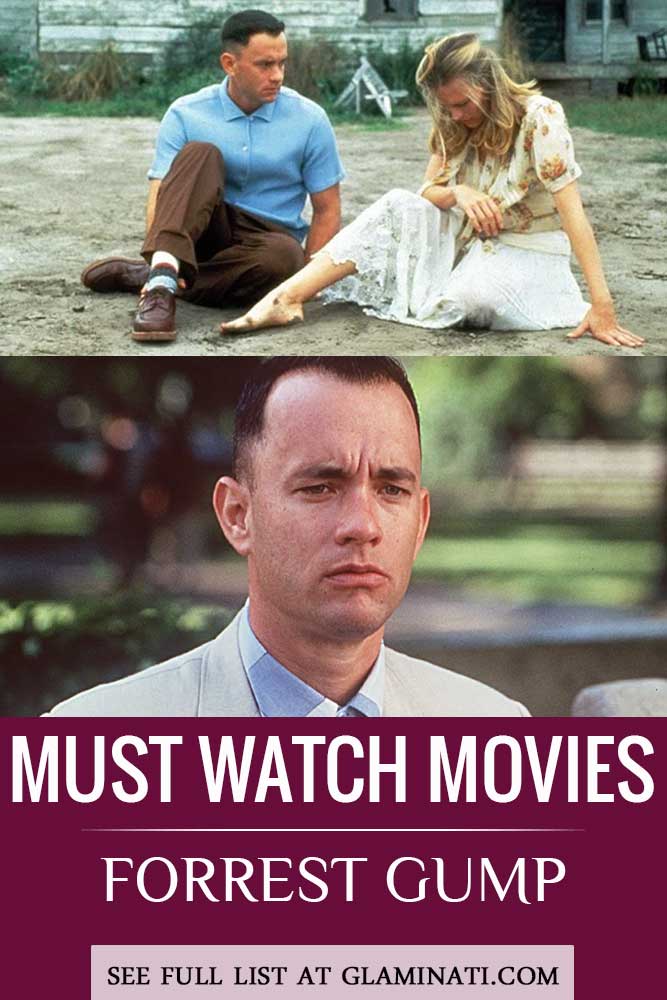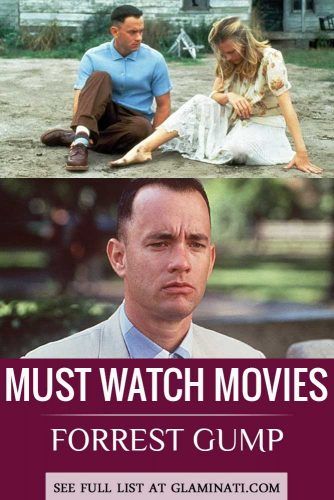 Studio: Paramount Pictures
Forest Gump is viewed as a person who has been different from the day he was born. Even though others see it as a weakness, it is actually his strength. He sees the world in other tones than others do and that makes him a wise fool among the foolish wise men. It is a classy representation of a romantic movie with a deeper emotion to it. Once you watch it, you will be thinking about it for a long time. The movie will take you only two hours, but the knowledge you may absorb from it will stay with you forever. So, no wonder if it will be the first movie to pop up as top viewed when you browse sites like 123movies.
Legally Blonde (2001)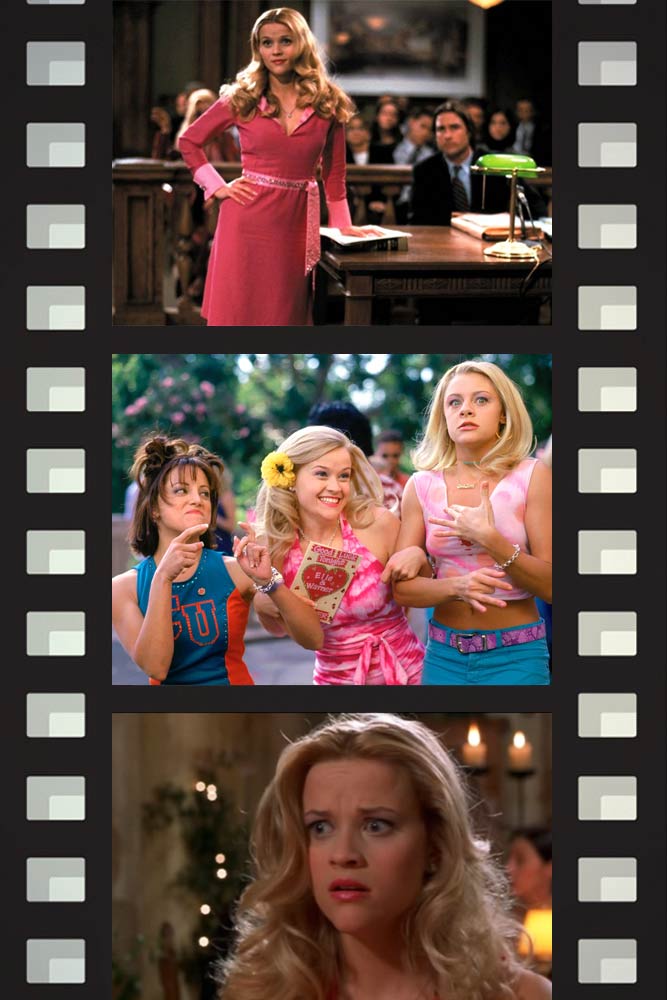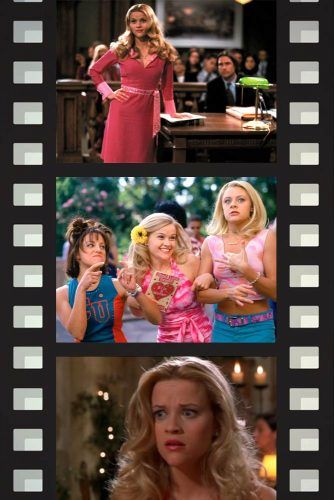 Studio: Metro-Goldwyn-Mayer (MGM)
Legally Blonde is certainly one of must watch comedy movies that will provide you with endorphins that will keep you happy for a while. It may seem like it is just a regular comedy without a deeper meaning to it. However, the main character shows the viewers that the sooner you accept and embrace yourself, the sooner you will get somewhere in your like, not to mention how happy you will become in the process.
Get Out (2017)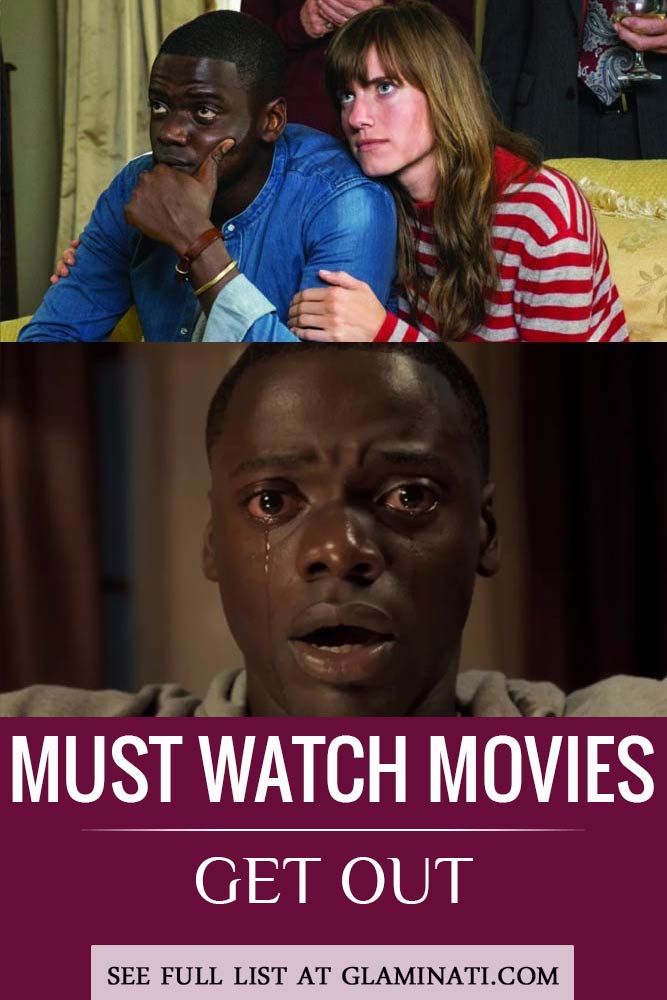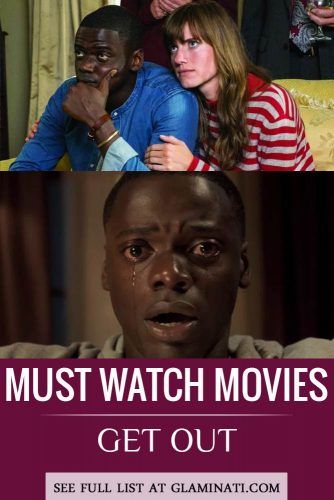 Studio: Universal Pictures
Every time a horror movie comes out, many fans think that there is rarely anything new to expect from it aside from the thrilling effects. However, the filmmakers of Get Out went further than that. The thing is that Get Out is a horror movie with elements of a detective movie, not to mention a survival genre. The movie will send chills down our spine so that you shouldn't want it alone, that is for sure!
Lady Bird (2017)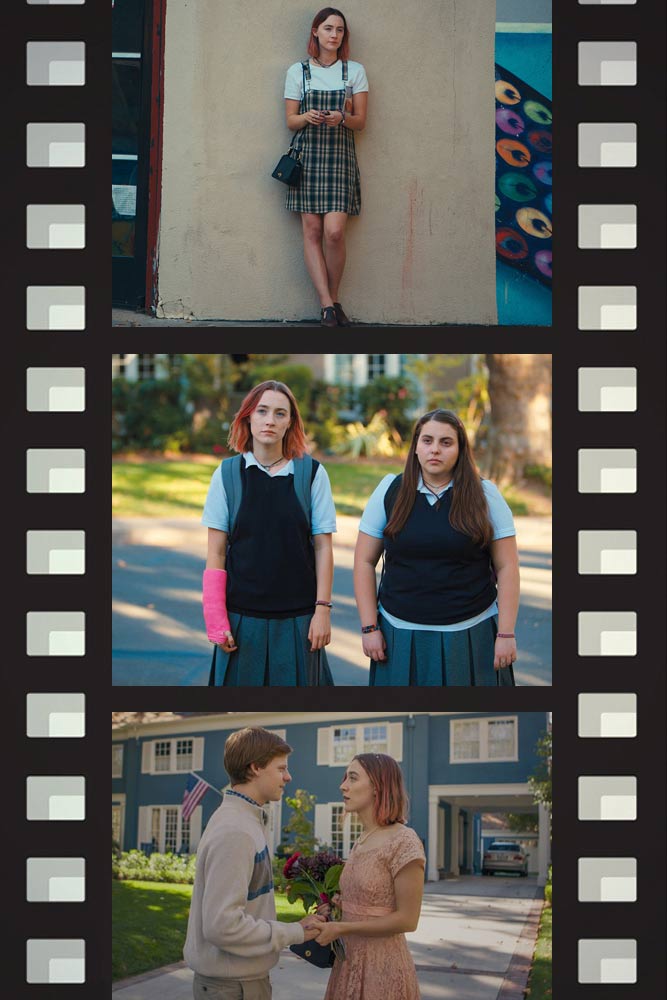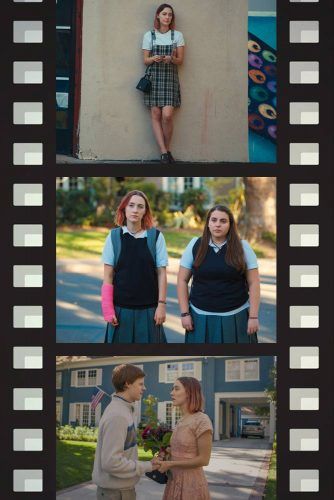 Studio: A24
If you think about the coming-out-of-age movies it is safe to say that all people appreciate the genre. The kids enjoy seeing how they are going to grow up, and the adults watching those movies try to convince themselves that their kin is going to get better with age. That is precisely what Lady Bird is above. It is the reaction of a 17-year-old to the opening world of opportunities and her mother who is very afraid of changes and their correlation. At the very same time, it is hard to say that it is a regular teen movie since there are many twists and catches to it too. If you are a fan of the genre or if you haven't seen a movie like that we would totally advise watching Lady Bird in the near future.
Must Watch Movies: Silver Linings Playbook (2012)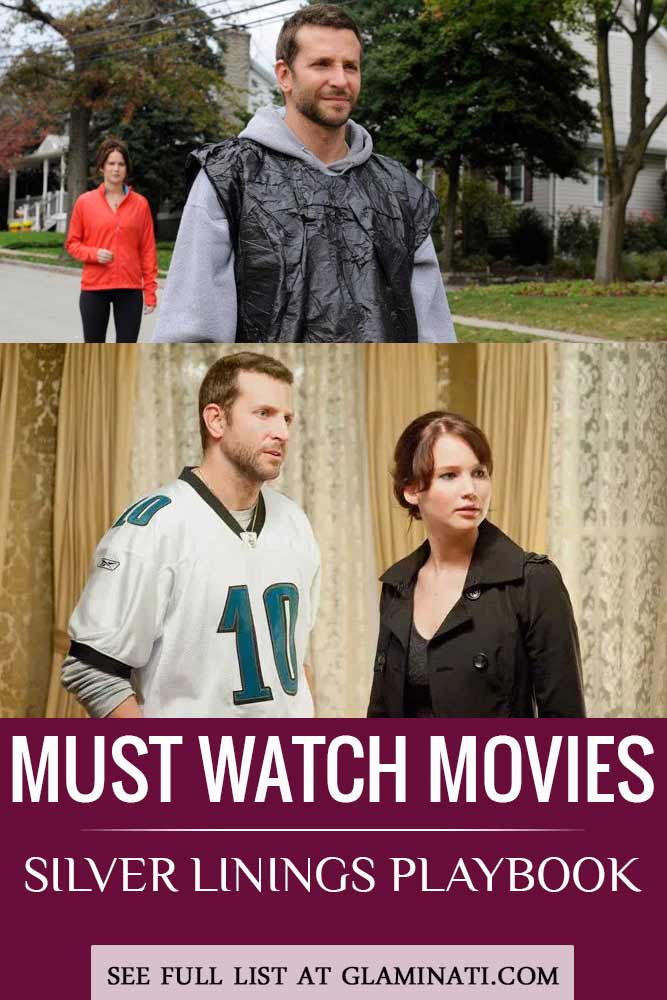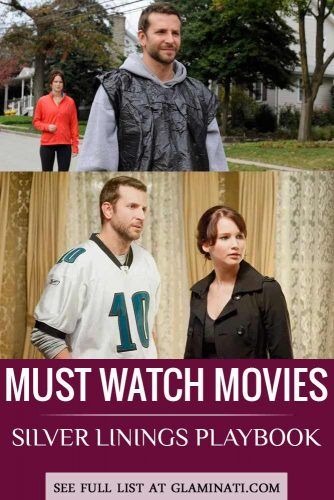 Studio: The Weinstein Company
It is always great to have some insight on how the human mind works. That is precisely what Matthew Quick wants to show his viewer. Pat is a regular man that wants to win his wife over. He does everything to improve himself, but there is always something getting in the way. The movie is the perfect mix of many genres, and Bradly Cooper's play is on the highest level. Those who are eager to watch some of the best movies of 2012 – this may be exactly what you need!
Molly's Game (2017)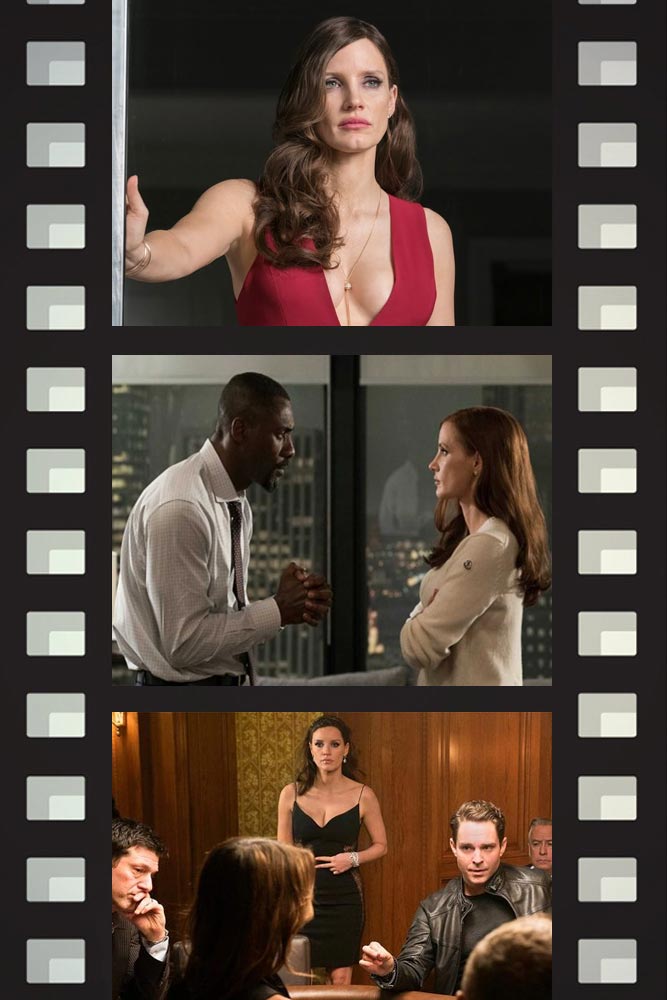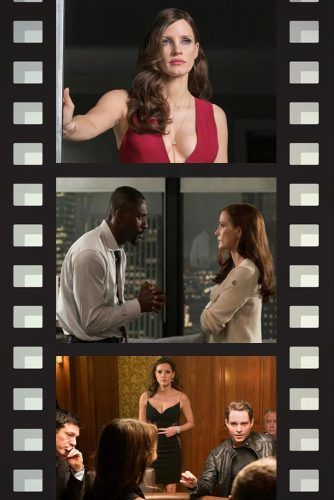 Source: Studio: STX Entertainment
All the people have their dreams that they strive to achieve, so did Molly, the main character in the movie. When all her hopes and dreams are shattered due to one accident, she chooses not to give up. What she does is start over. She builds her own empire that she has to defend, no matter the cost. That is what keeps her going and what inspires others. It is not a regular movie to watch and forget, it is a movie to remember and to refer to when you are feeling down.
Must Watch Movies: Mean Girls (2004)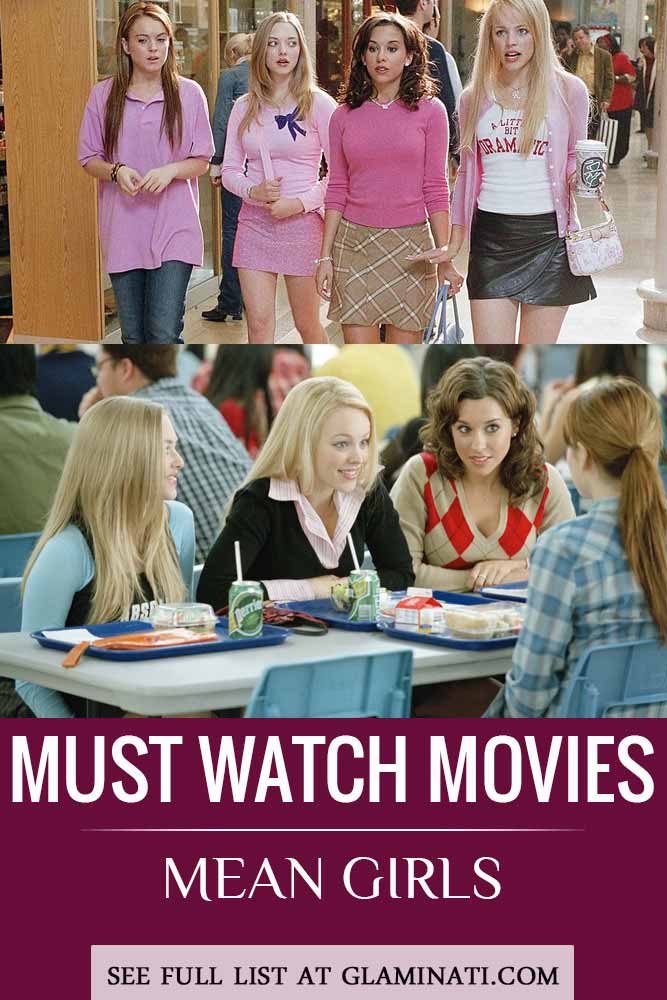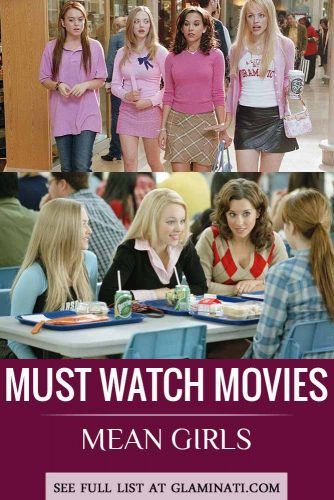 Studio: Paramount Pictures
Mean Girls is one of the top movies dedicated to the high school theme. If you think that it is outdated and used-up – you couldn't be more wrong. This is the iconic representation of the high-school culture that should be experienced by all.
Must Watch Movies: Wonder Woman (2017)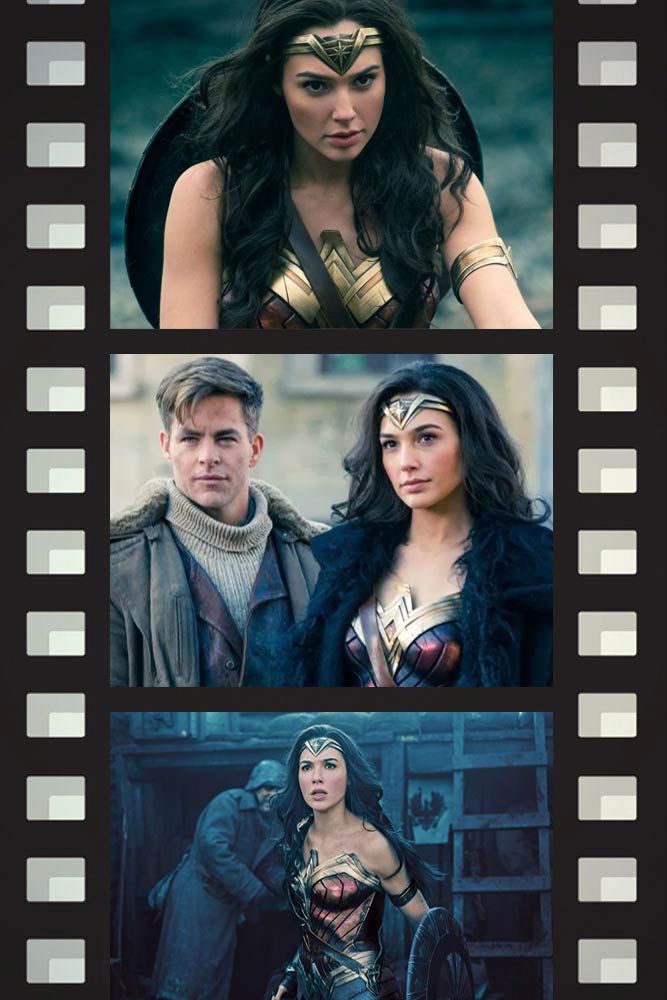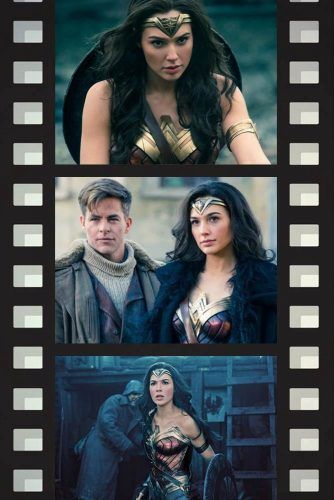 Studio: Warner Bros. Entertainment, Inc.
Rejoice female fans of superhero movies! Wonder Woman is one of the most recent female-protagonist superhero movies there are. If you want to see how a strong and confident woman saves the world – then it is a perfect movie you should watch. Besides, the effects, as well as the gorgeous play of Gal Gadot, are merely amazing. The whole movie can be watched under one breath. It is one of those superhero movies that will surely leave a gentle and positive aftertaste that every good movie should.
Eternal Sunshine Of The Spotless Mind (2004)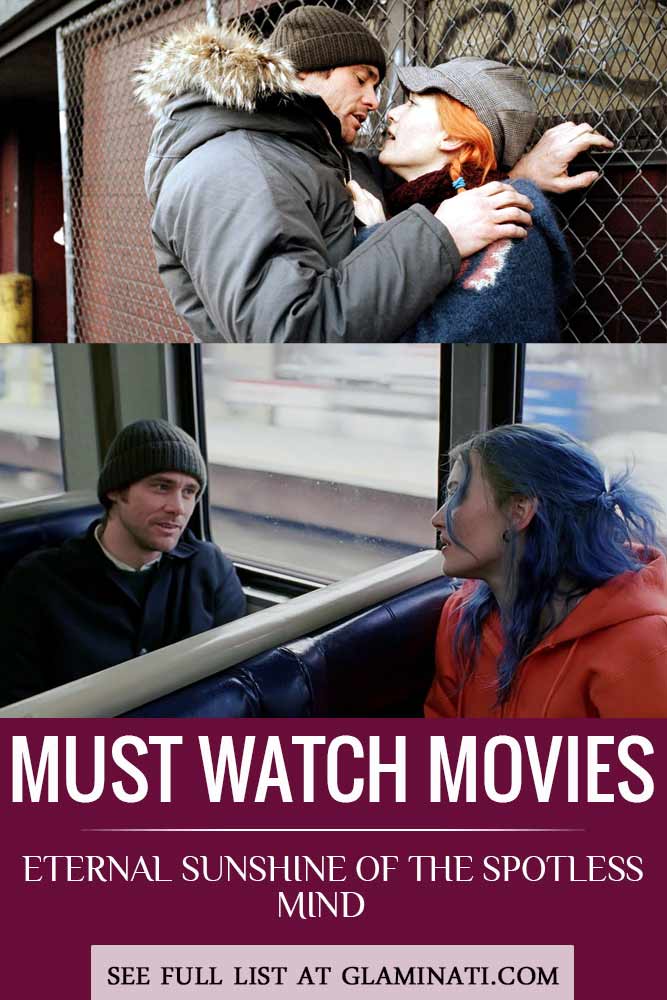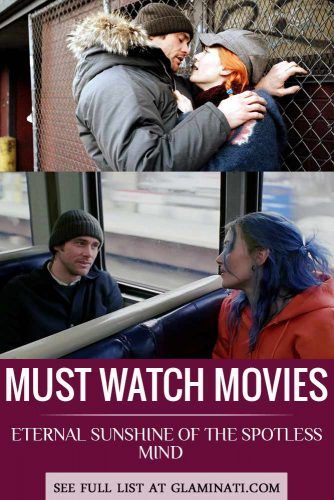 Studio: Focus Features
What can better than spending an evening watching a science fiction drama with a superb sense of humor and undying romance to it? In case that sounds like something you would be interested in, then it is clear as a day that you should watch Eternal Sunshine Of The Spotless Mind straight away, of course, if you haven't seen it yet. If you have seen, it is a movie worth re-watching too. With its bitter taste unrealistic course of events, the movie can't leave any movie addict indifferent. We are not going to spoil much, just going to state a few names that will ignite your interest: Wood, Winslet, Ruffalo, and Carrey!
Edward Scissorhands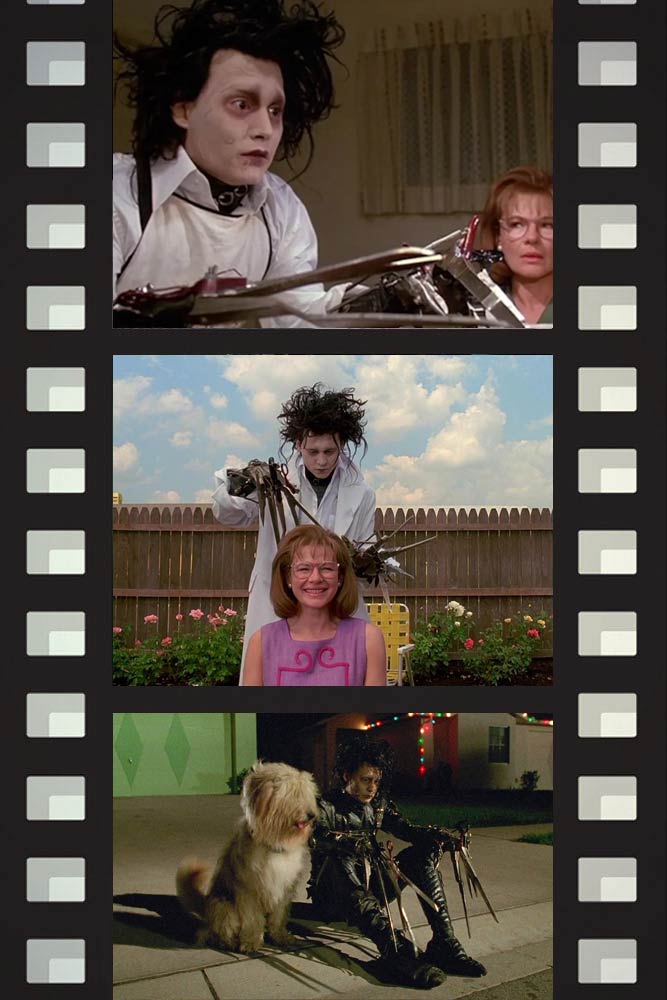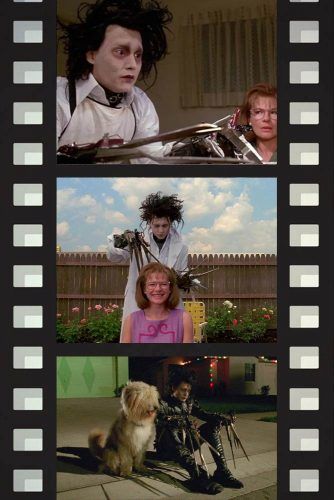 Studio: 20th Century Fox
If it happens so that you are a fan of Tim Burton's work, then you have seen the movie more than a dozen times already. However, in case you haven't – we are going to say that Edward Scissorhands is a kind of a new look at the tale of Frankenstein's monster, but instead, we have a gentle and romantic Edward portrayed by unbelievably talented Johnny Depp. To put it simply, the movie is that one of the must-watch classic movies no matter whether you are a fan of the gothic genre or not. There is barely anyone who has watched the movie and remained unmoved!
Must Watch Movies: Lost In Translation (2003)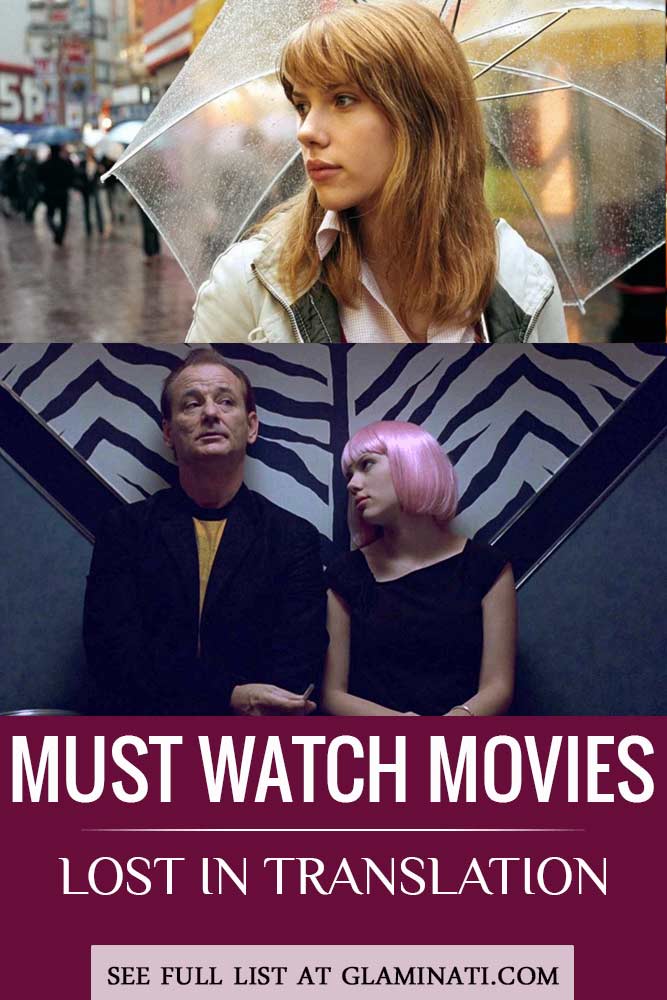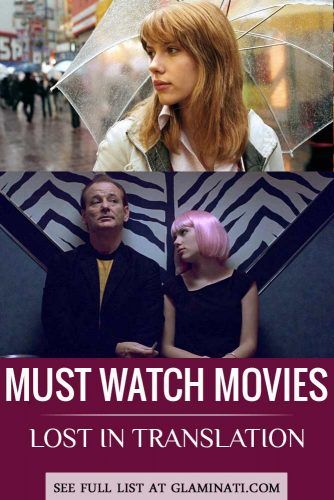 Studio: Focus Features
This movie is one of those good movies about love and friendship. However, the story is far more complex than it may sound at first. What is more, since the action takes place in Japan, there is a good share of cultural shock added to the scene, which makes the movie even better. Lastly, if you admire the work of either Bill Murray or Scarlett Johansson – you shouldn't let the movie simply pass by you!
Roman Holiday (1953)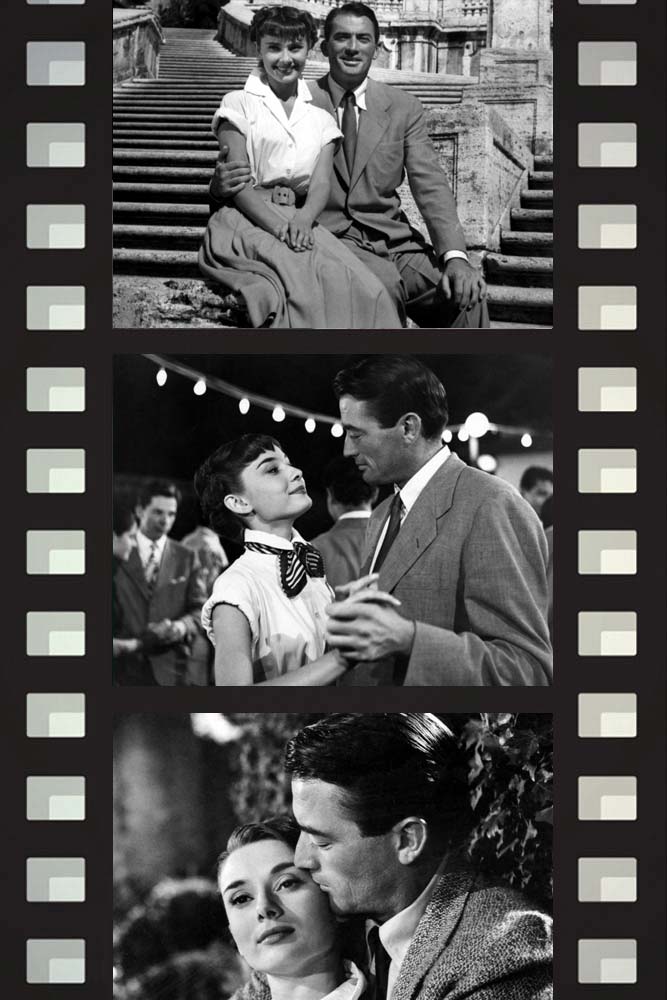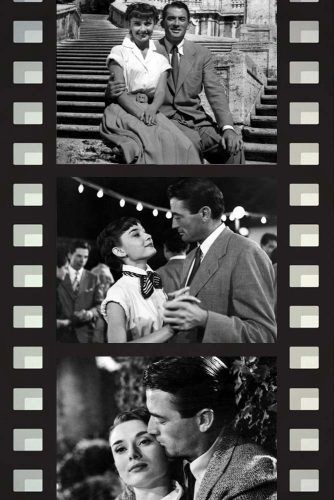 Source: Studio: Paramount Pictures
There are times when all of us wish there were some endlessly innocent must watch romantic movies to spend your weekend on. You may not be a fan of vintage movies, but Romantic Holiday is one of those movies that you will regret not watching. It is a fabulous fairytale that takes place in Rome with a runaway princess as the main female character. A load of sweetness and good mood is just the tiniest description of what this movie can fill your day with!
The Lord Of The Rings: The Fellowship Of The Ring (2001)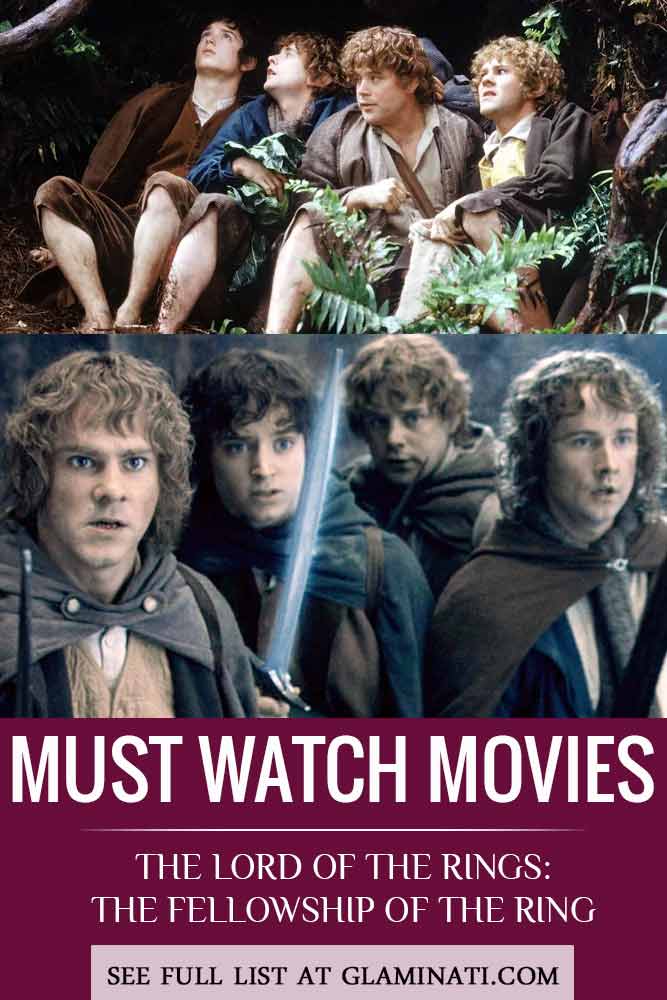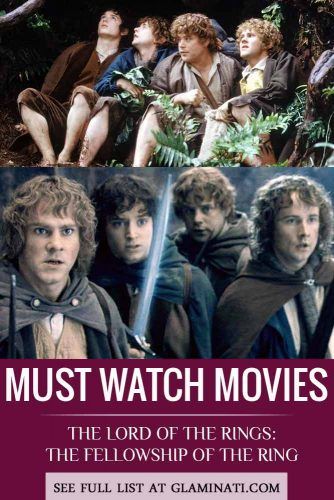 Studio: New Line Cinema
We know that all the fantasy addicts among you will consider it a true heresy, assuming that someone hasn't watched this amazing saga. However, if you haven't then you should definitely do it in the near future. The Lord of the Rings: The Fellowship of the Ring deserves your attention not only because of the fantasy part but because of its connection to real life. If you watch attentively, you will spot all the things that are written between the lines in the trilogy. Besides, the cast, as well as the scenery and the effect, are simply breath-taking. Taking into consideration when the movie was shot, it is safe to say that Peter Jackson put a lot of thought and consideration to make the movie look ahead of its time while telling the tale of the past. Many critics say that the movie is incredibly close to the book and that it is the number one fantasy saga so far.
Must Watch Movies: Avatar (2009)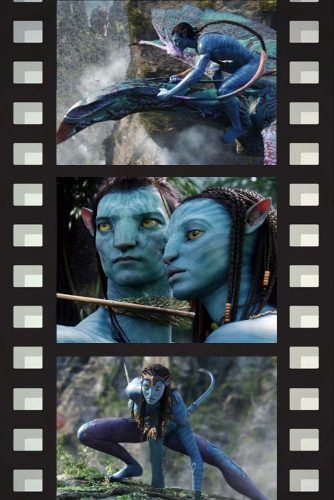 Studio: 20th Century Fox
If you think about it for a while, Avatar can be named the pioneer in the world of the most beautiful 3D movies in the industry. However, if you assume that incredible visual effects make the movie stand out – that is not true. That fact is that the filmmakers made it possible to combine an amazing and picturesque layout with an interesting storyline to it. These two seem like a worthy combo to spend a couple of hours on. We think that it is going to be some quality and an entertainment-filled couple of hours.
Amélie (2001)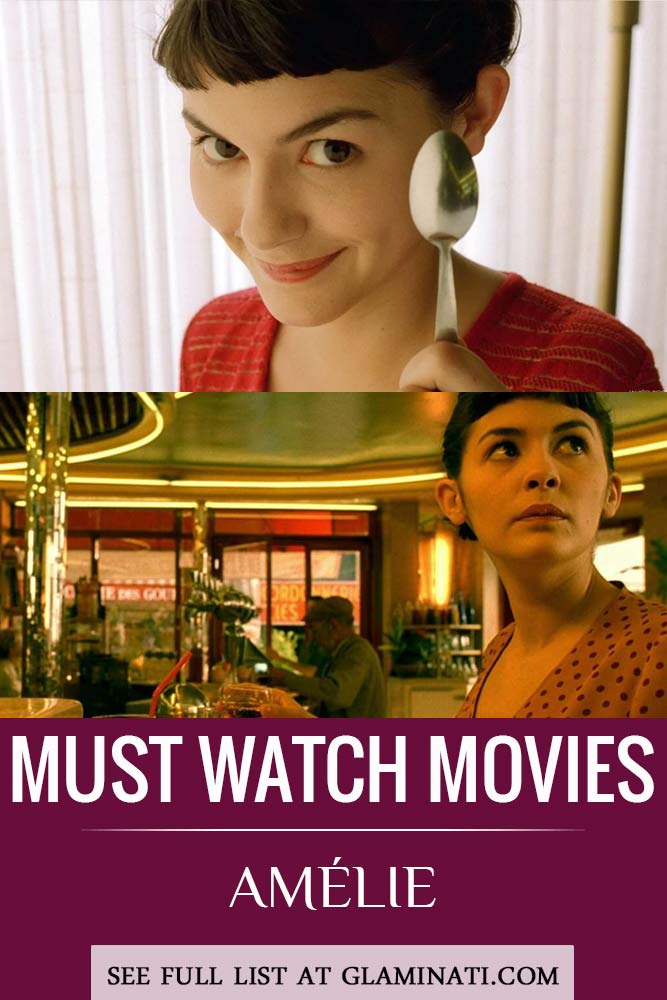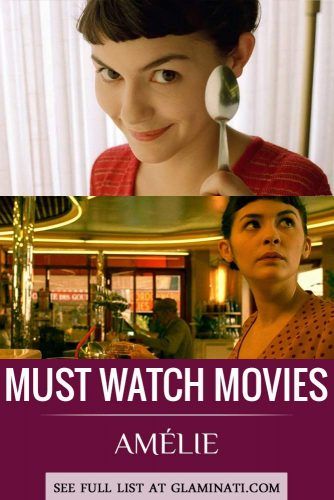 Studio: Miramax Films
There are days in our lives when there nothing else to bring faith in life but some good movies to watch. Amelie is precisely the movie that falls under the category. It seems that there is barely anything that one simple good deed can change, but this movie proves exactly the opposite. Doing simple things, Amelie helps people restore happiness in their lives. If you think that there is anything better than feeling unconditionally happy – there is not!
Leon: The Professional (1994)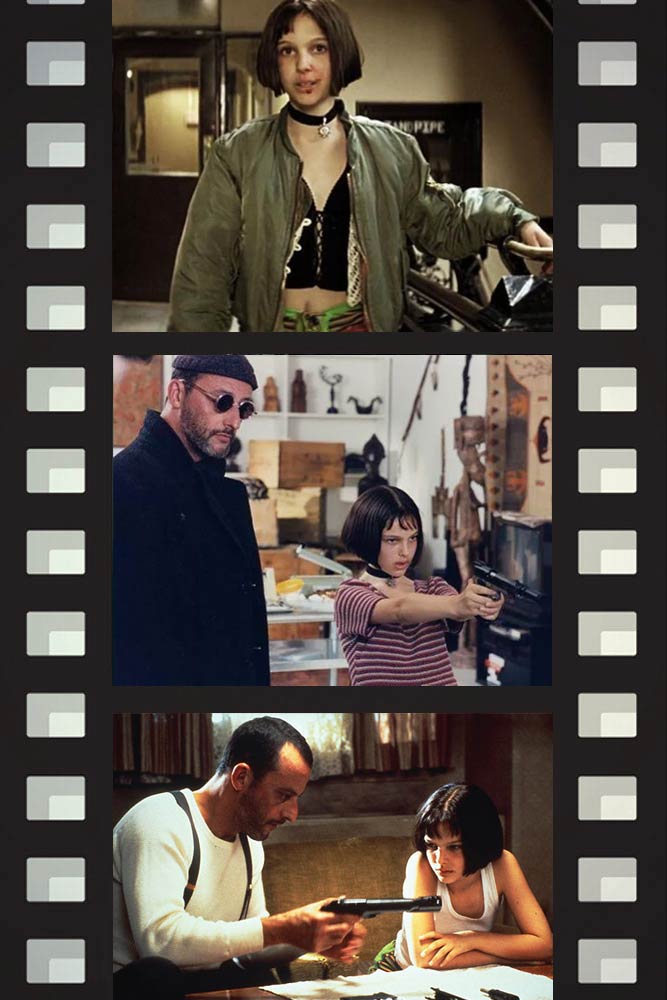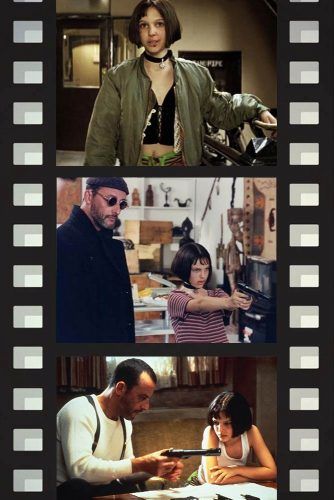 Studio: Columbia Pictures
One of the most controversial must watch action movies on our list would be Leon: The Professional. The truth is that the main hero is actually the killer. What he does for living is his killings, but at one point, he comes this little girl whom he adopts and teaches to survive. Strangely enough, this is the movie where the killer is the one you sympathize with, and there is nothing wrong with it. It needs to be mentioned that the movie became a real debut for young Natalie Portman and opened many doors for her later on.
Must Watch Movies: Pulp Fiction (1994)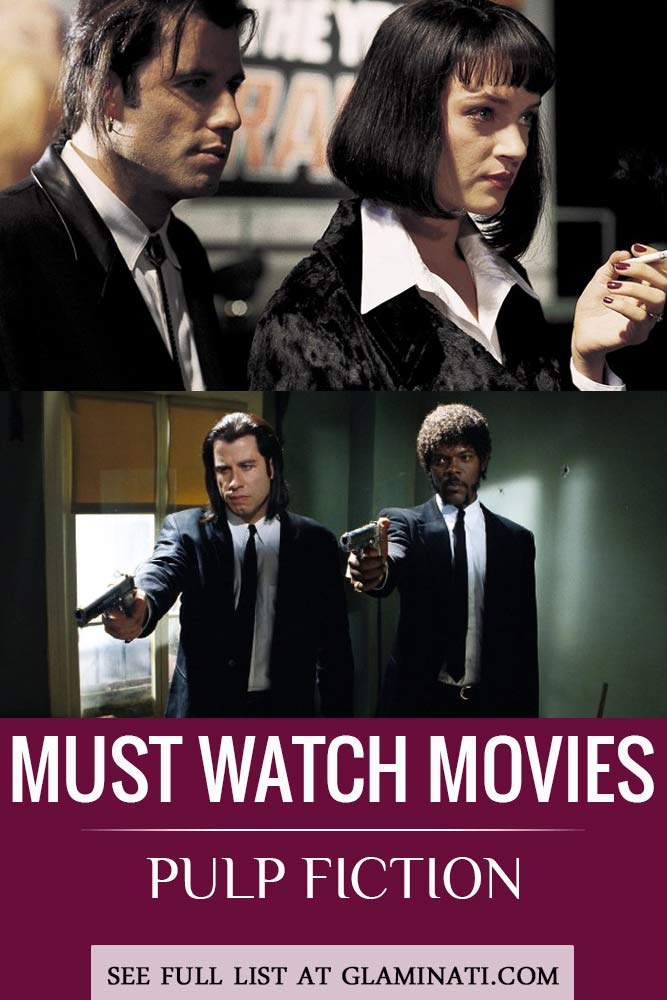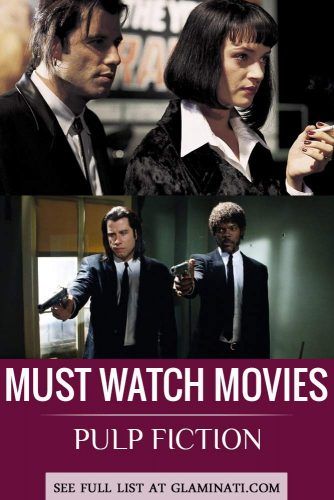 Studio: Miramax Films
Pulp Fiction is an iconic movie that changes the general basis of filmmaking forever. It is dynamic, it is interesting, and it comes with loads of dark humor. There are four separate storylines offered to the viewer, but each of them intertwines with one another at some point or another, and that makes it incredibly interesting. However, there is also content in the movie that shouldn't be viewed by children since there is included violence and sexual scenes too. Nevertheless, it is a perfectly suitable classy movie for adults.
Looking for a set of good quality must watch movies of present times and not only? We have it covered for you! You can find a movie to fit your exceptional taste, and you may consider a few genres you have never watched before. The one thing that we can promise – you will not regret your time spent watching the movies listed!
FAQ: Must Watch Movies
How do you pick a movie on movie night?
Try picking a movie with a seasonal theme or set a different theme for the movie for each month. You can also find movies that have several parts, that allows it to plan your next family gathering. Consider ages of all family member, don't choose a movie that is too long for the kids.
What to Do When You Can't decide on a movie?
There are so many good movies that sometimes we have a hard time choosing something to watch. Firstly, don't try to find the best movie, this way you're putting less pressure on yourself to make that perfect choice. Secondly, by setting the bar low, you most likely to enjoy the movie more. Lastly, try limiting your movie choice by genre.