Brown hair is often understated and unappreciated. While some say that blondes have more fun, we think that brunettes are just as outgoing and carefree!
There are a ton of gorgeous shades of dark brown hair to choose. From deep dark chocolate to dark brown auburn hair tones, there are some absolutely stunning shades of darker brown.
And if you prefer light brown hair, there are just as many options. From sun kissed brown highlights to honey brown, the possibilities are endless! We have put together a list of our favorite shades of brown for your hair, but first here are some tips for dyeing your hair brown!
● If you are going from dark brown to light brown, we highly recommend seeing a hair stylist as they understand which chemicals will work best to achieve your desired shade of brown without damaging your hair. If you don't wish to dye your hair, you can always opt for warm brown high or lowlights or a pretty brown balayage effect.
● If you are going from blonde to brown, you should definitely consult your stylist. While you think it might simply be a matter of going darker, you will be surprised at the results. If you have recently colored your hair a lighter shade, you might need to replace the warmer tones before going dark so that your hair doesn't end up looking flat and dull.
1. Plum Brown
Source: Hairbyjuju via Instagram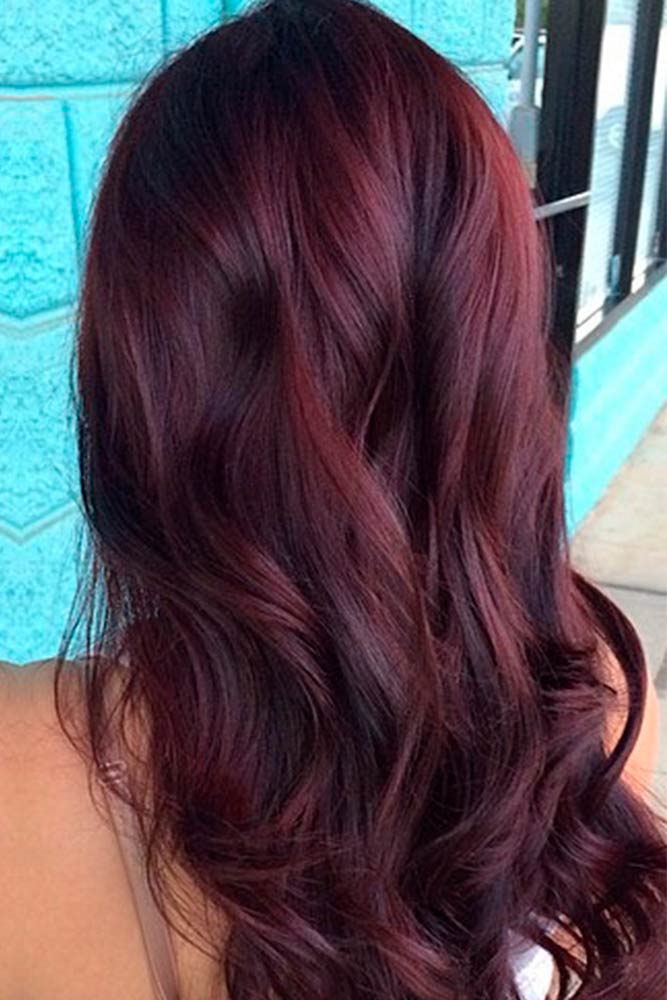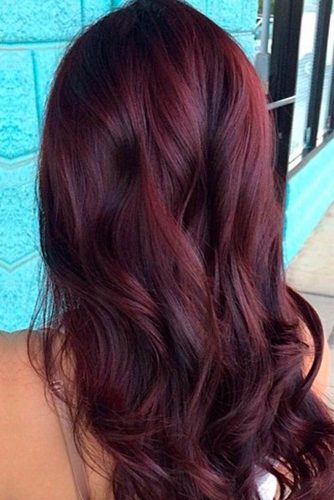 With its deep violet tones, this dark
red hair shade
will add a dramatic flair. It works best for those with a fair, cool, or medium complexion and blue or brown eyes. If you aren't ready to go take the plum plunge, we suggest a soft plum balayage with brunette undertones.
3. Sun Kissed Brown
Source: Mikaatbhc via Instagram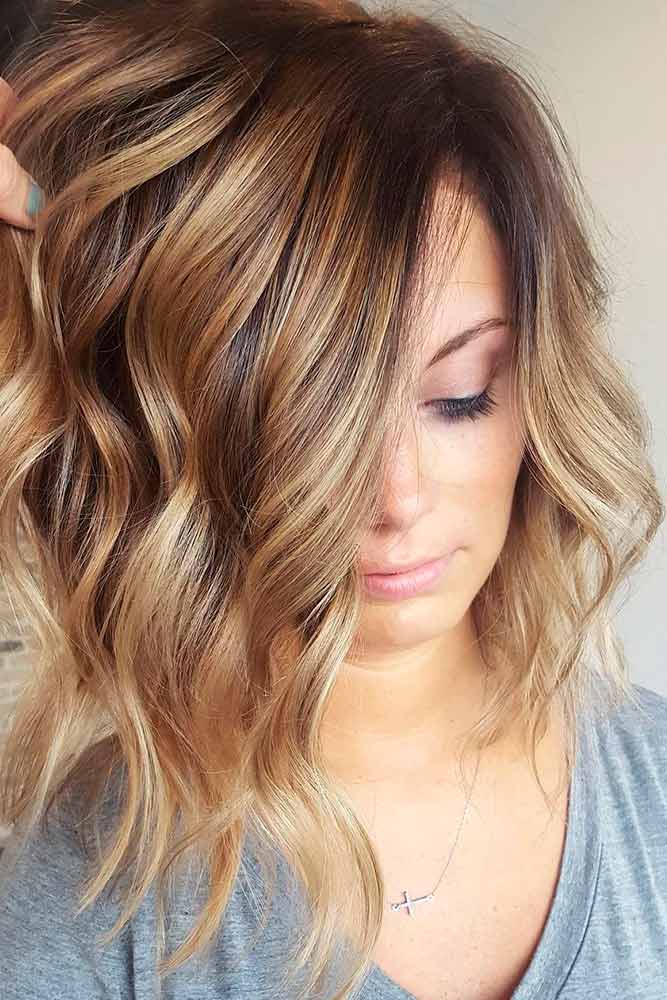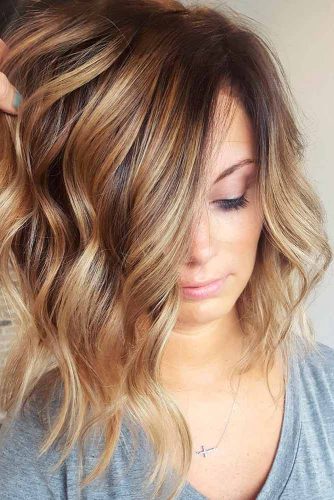 This gorgeous color will make you look like you spent hours in the sun! With golden sun-kissed highlights in just the right places, it can soften up any shade of brown for a super sexy look. And best of all, it looks great with every eye color and complexion!
4. Honey Brown
This tawny, warm shade of brown is the perfect balance between lighter and darker shades of brown. It compliments those with lighter eyes and skin tones.
5. Dark Chocolate Brown
Source: Hairbysharmichele via Instagram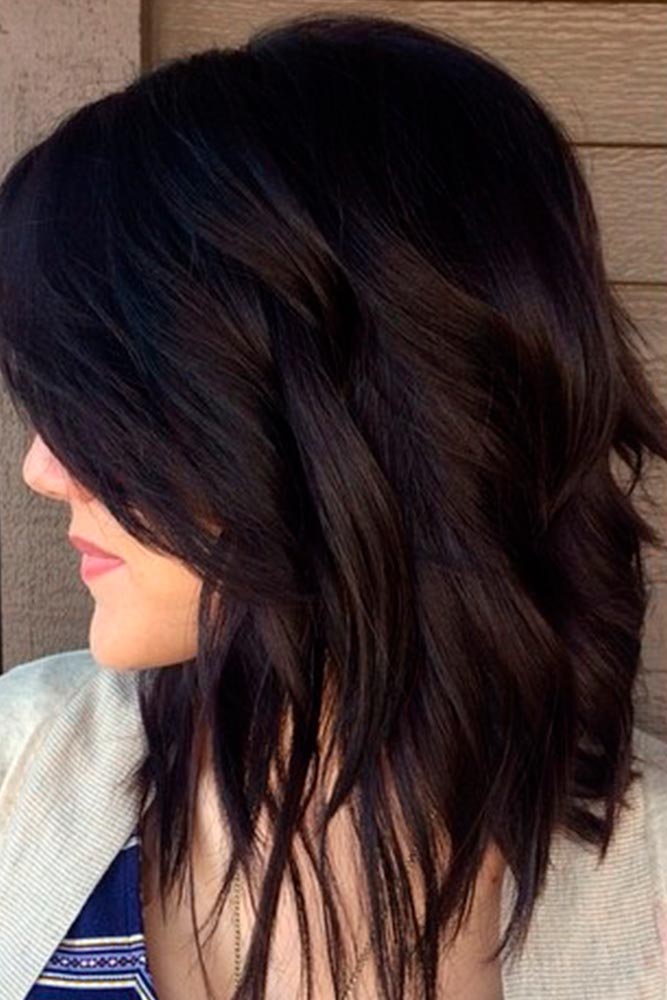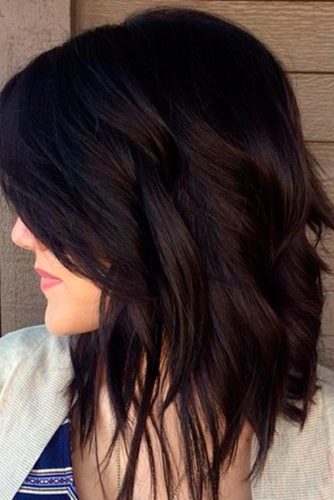 This silky shade of dark brown has a rich deep hue and suits those with olive skin tones and dark brown eyes.
6. Cinnamon Brown
Source: Hairbyamberjoy via Instagram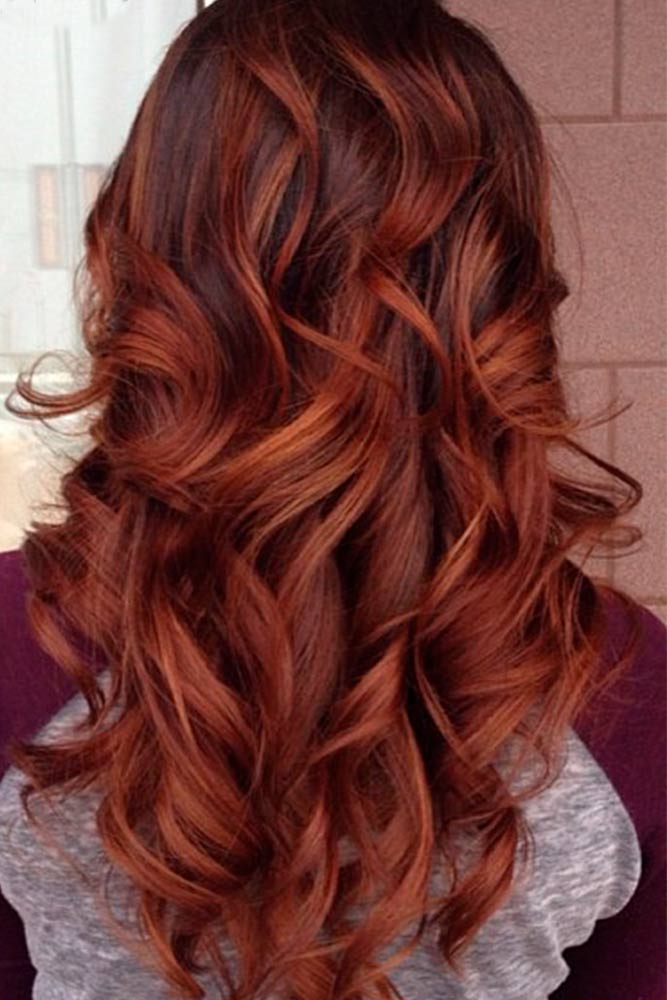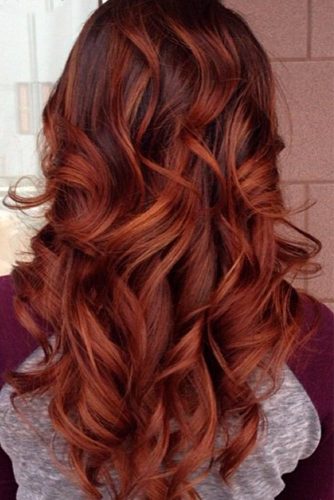 This auburn hair shade is rich and spicy for a playful look. It works best for those with peachy or pink complexions and green, hazel, or brown eyes.
7. Cappuccino Brown
Source: Mikaatbhc via Instagram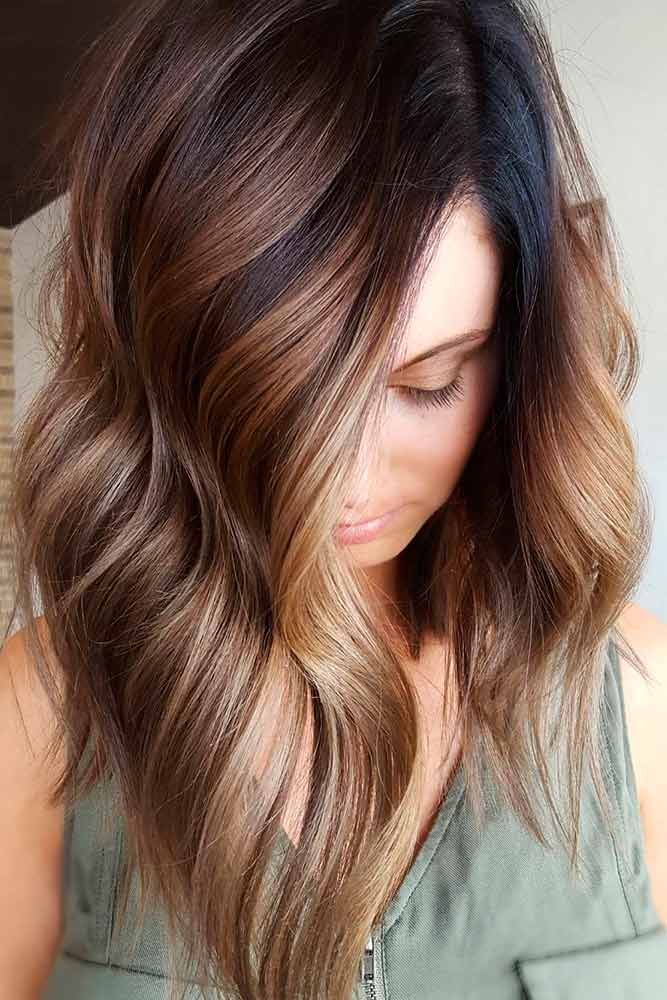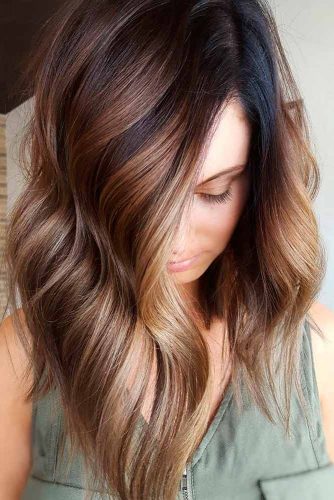 This golden shade of brown resembles dark coffee mixed with pale cream tones. It is flattering for most skin tones and nicely suits those with green or soft brown eyes. It will be good look with long and medium length layered haircuts.
8. Chocolate Cherry Brown
Source: By_amaris via Instagram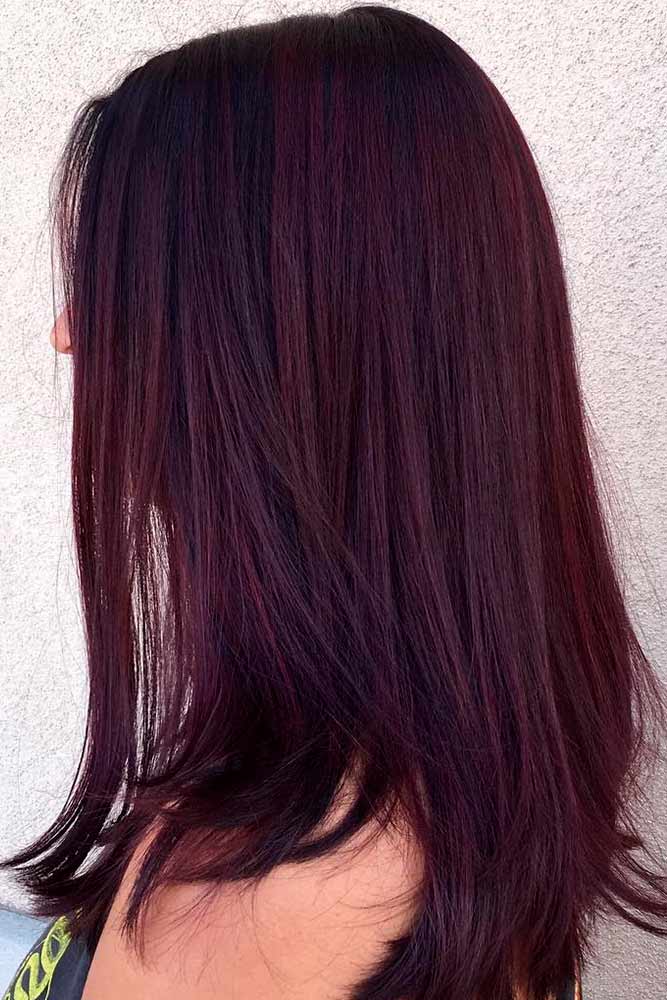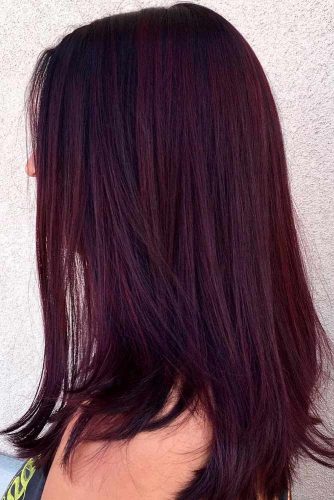 We love this deep luscious brown with hints of red as it emits a very exotic vibe. It works best for cooler, medium skin tones, and green, brown, or blue eyes.
10. Chestnut Brown
Source: Simone_studiograntham via Instagram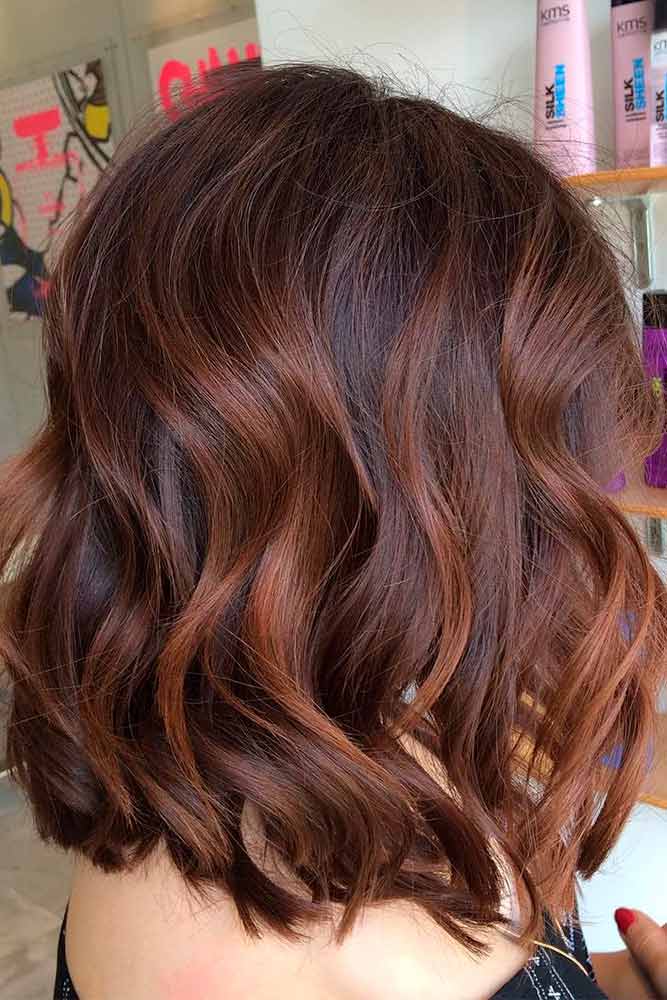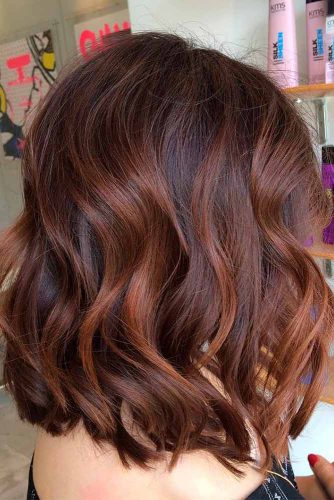 This deep reddish brown shade has always been popular and looks great on most skin tones. It is especially stunning on those with green or brown eyes.
11. Dark Ash Brown
Source: Harttofcolo via Instagram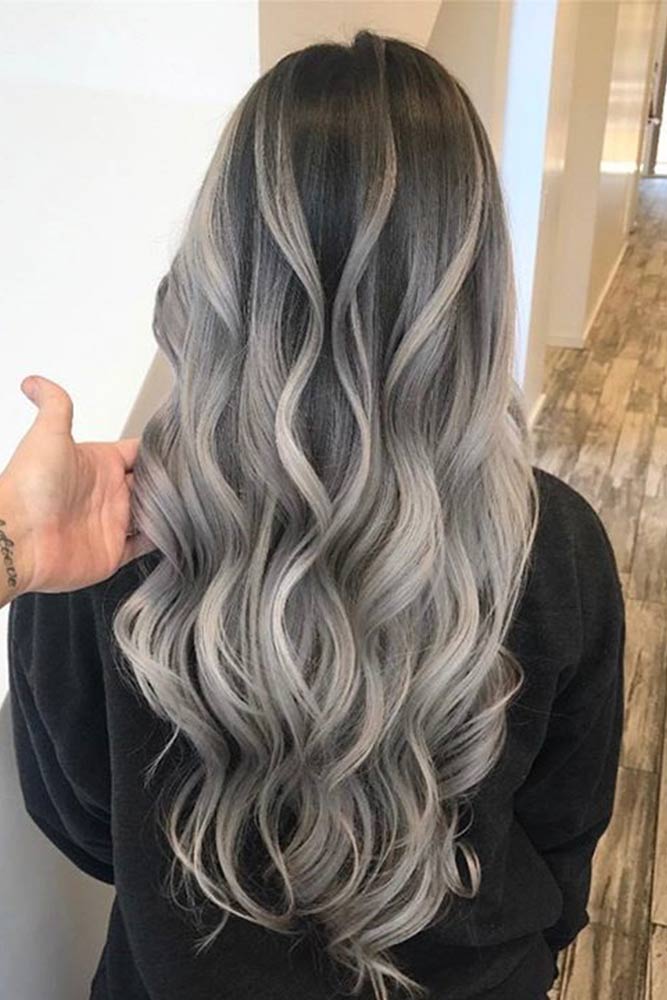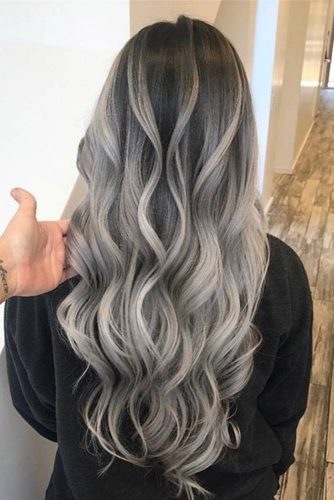 This pretty shade of brown is amazing on its own and ideal for those who don't want red or gold tones. It works best for ladies with brown or blue eyes but suits any complexion.
12. Dark Auburn Brown
Source: Manouvellemode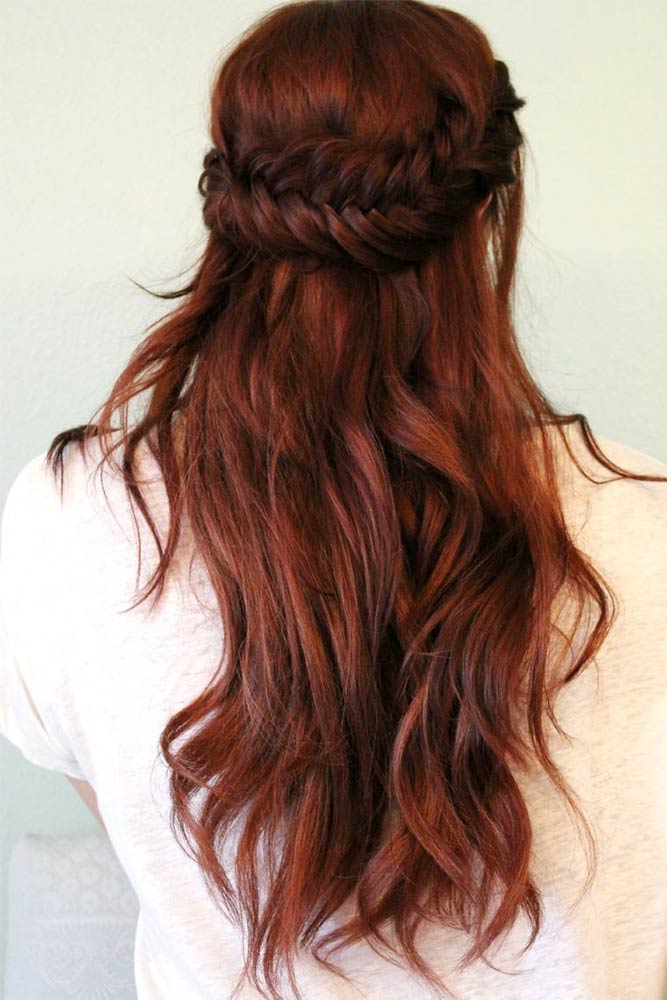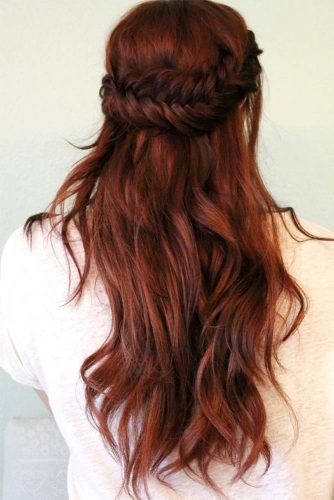 This rich deep shade with dark red tones nicely compliments those with green or brown eyes and olive, neutral, or medium skin tones.
13. Sandy Brown
Source: kristin_ess via Instagram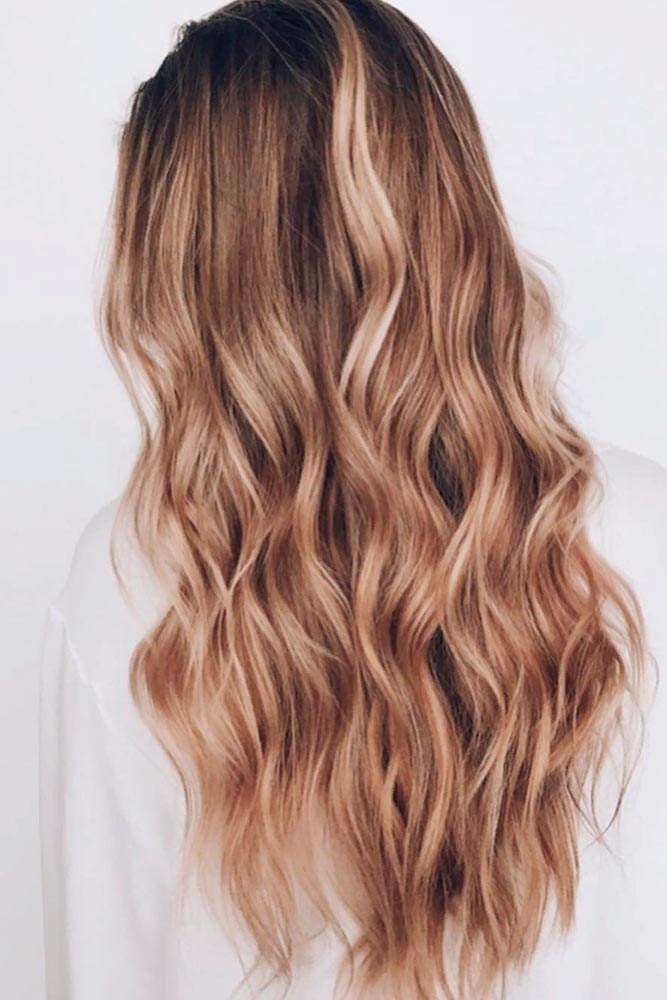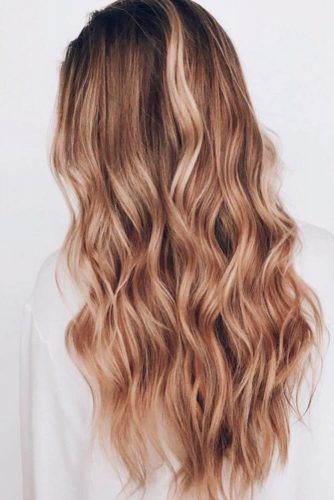 This light beige tone is perfect for those with fair complexion and light eyes. It also blends nicely with soft blonde highlights.
14. Golden Bronze
With its subtle blend of red and golden tones, this rich color screams luxury and warmth. It works best for ladies with medium to dark skin tones.
15. Cocoa Brown
Source: Prettylittleombre via Instagram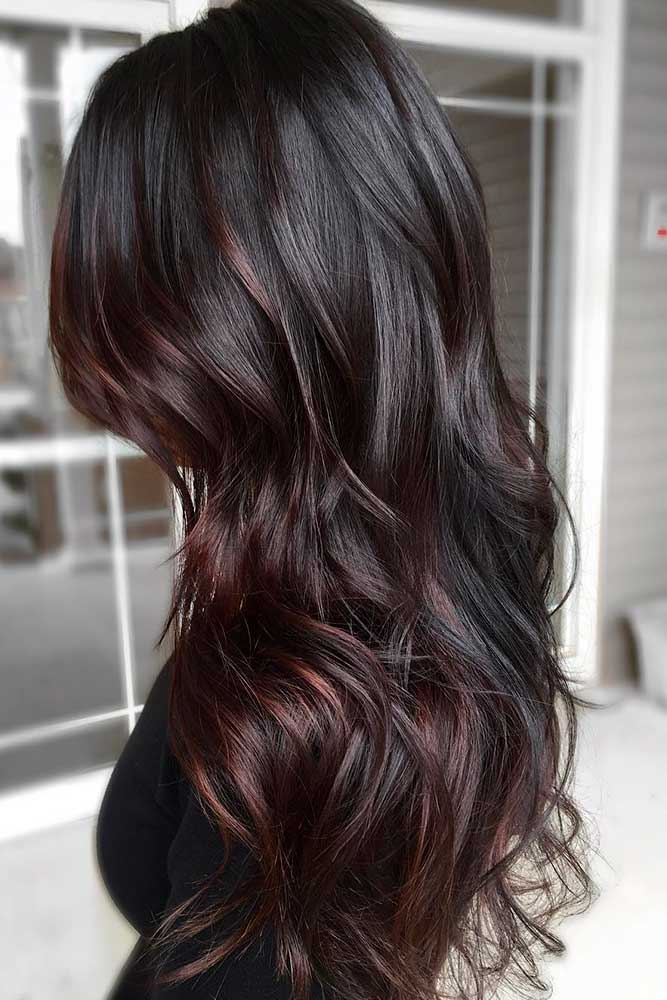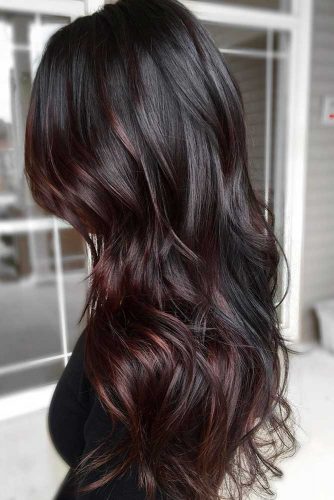 This soft pearly brown shade combines well with fair skin and light eyes. To make it look even more sophisticated, add creamy balayage tones.
16. Cola Brown
Source: Hairbyamaya via Instagram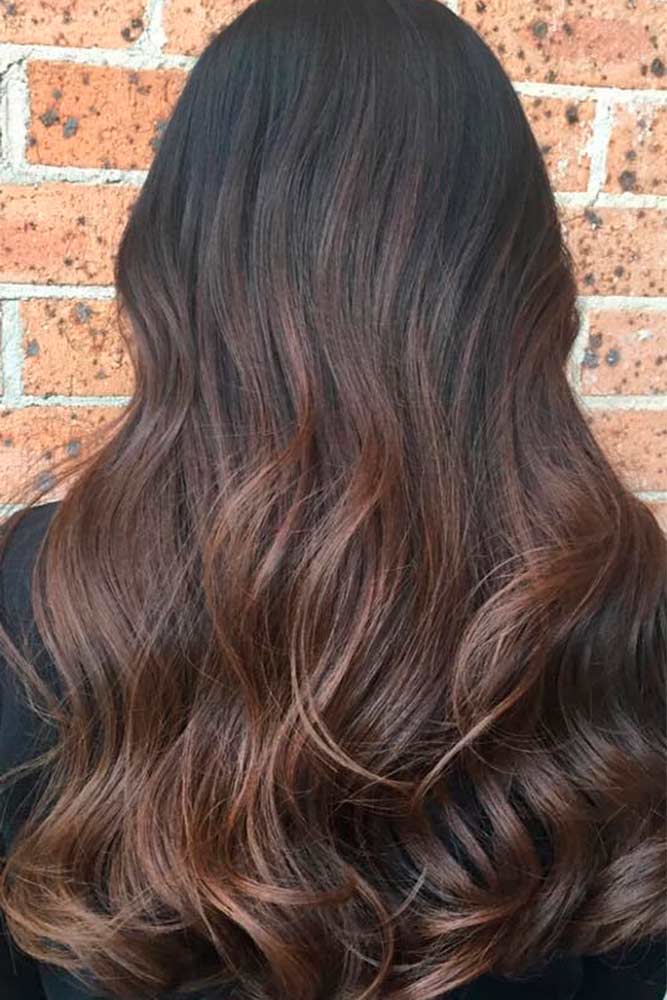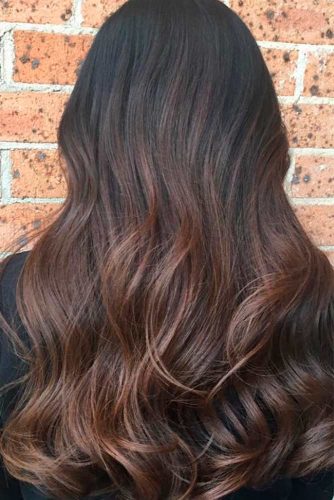 This rich, dark shade of brown has subtle hints of golden red and is perfect for those with medium, olive, or fair skin tones and warm eyes.
18. Light Ash Brown
Source: Takuyaxtakuya via Instagram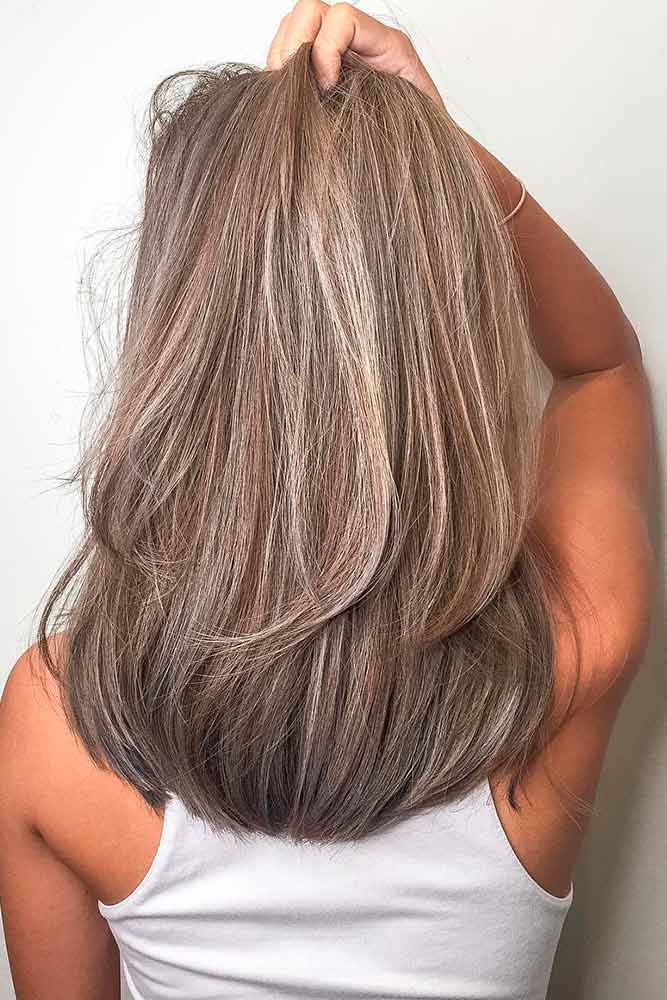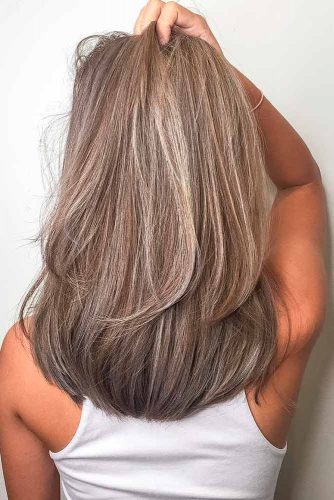 With cool brown highlights on a medium brown base, this color screams chic and sexy. It nicely compliments those with light skin and eyes.
19. Dark Chocolate with Light Ash Highlights
Source: Harttofcolor via Instagram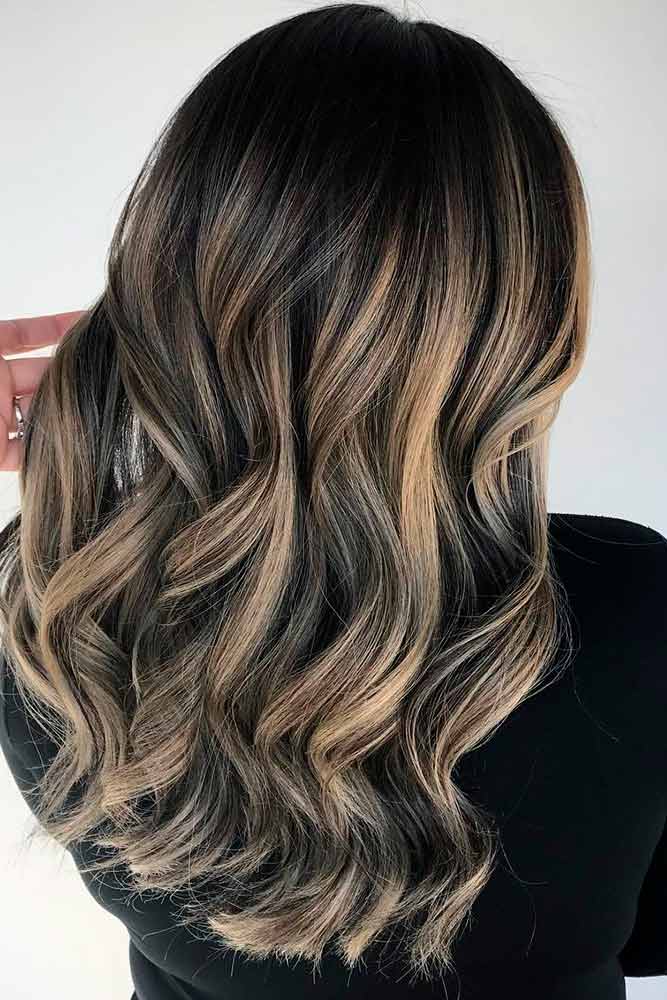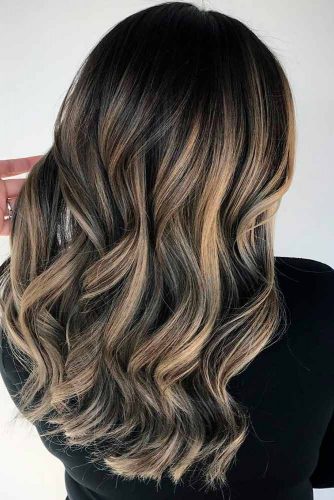 Balayage is very popular this summer. These light ash highlights will look good on dark chocolate hair.
20. Amazing Brown Ombre
Source: Salsalhair via Instagram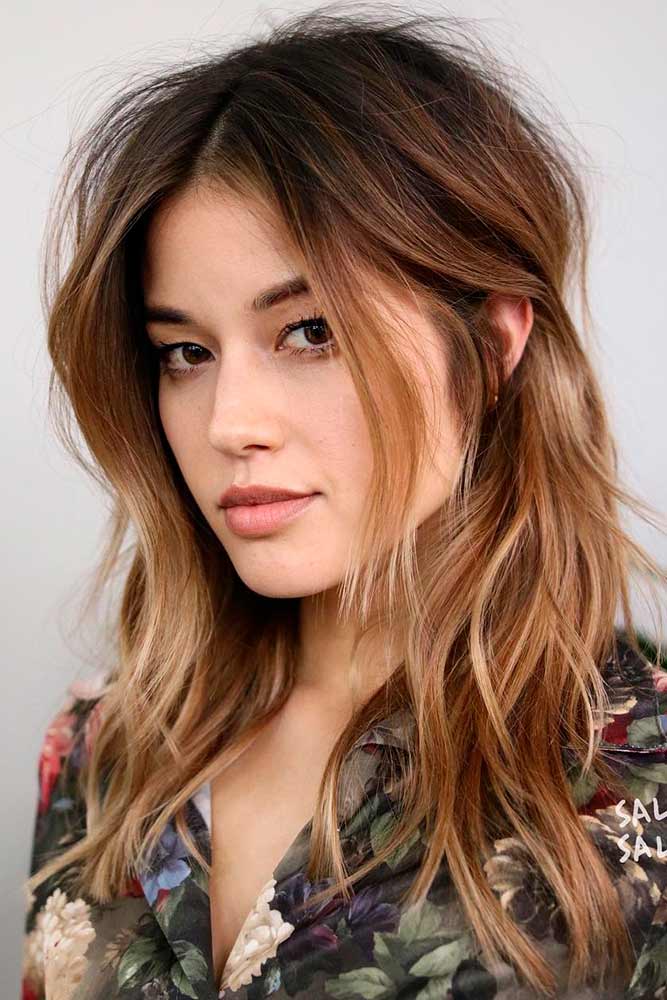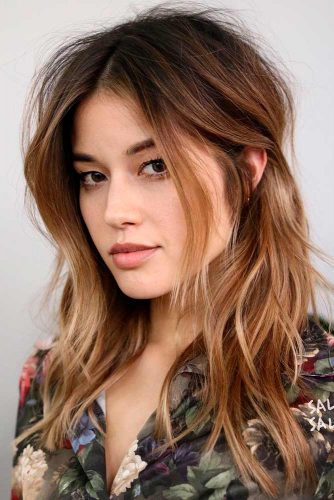 If you are bored with a monotonous look, you should try this color. Ask the stylist to make soft ombre from dark to light brown. This summer you will look like a star.
There you have it! So sexy shades of brown! We are sure that whatever shade of brown you choose, you will look like a million bucks!
FAQ: Brown Hair
What are warm shades of brown hair color?
Butterscotch is a shade of a light brown color with blonde highlights that suits everyone, especially those with a warm skin tone and brown eyes. Light golden brown preserves brown base and gives away hints of gold, it looks deep and dimensional. Caramel brown is soft and perfectly shiny. Bronzed brown or a darker chili chocolate display hues of red. Honey notes you will find in a cinnamon brown.
What are cool shades of brown hair color?
Cool shades of brown hair include cool dark brown (dimensional color with blue undertones), light, medium and dark ash brown (royal grey hues), mushroom brown (a semi-ashy brown shade), espresso brown that flatters dark skin tones and eye colors.