Pick the Most Flattering Lob Haircut
A lob haircut is timeless yet super sexy. There are so many styles and color options for lobs. If you're looking for a new look that adds volume and dimension, why not try a lob?
A long bob haircut can make you look and feel years younger. And if you mix in some bold colors, you'll ooze confidence and sex appeal!
So, if you are looking for medium to long haircuts looks, why not try one of these sexy and sassy lob hairstyles? Just pick the one that flatters you most.
1. Perfectly Imperfect Lob
Source: Anhcotran via Instagram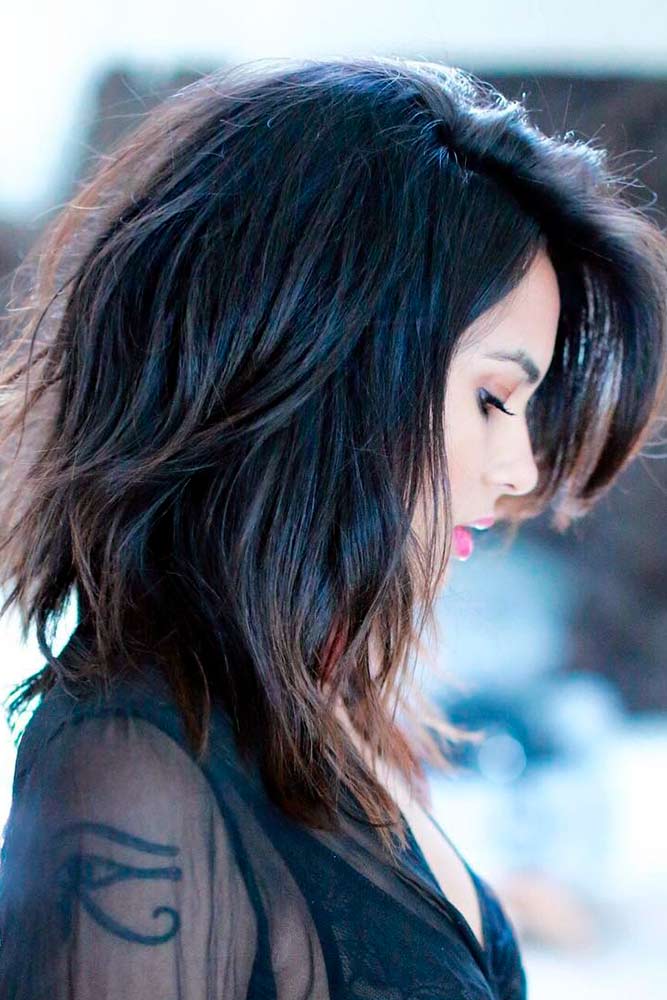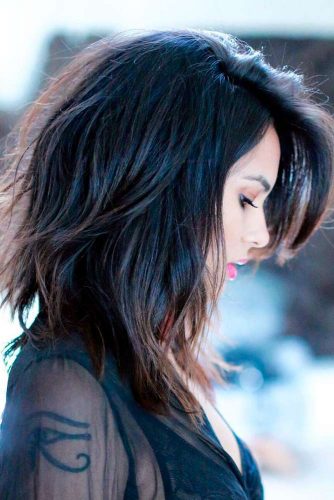 This sassy medium length haircut is super cute with its shaggy layers. If you want to add volume, blow dry your hair upside down and thus get some curls. Or use a crimping iron for an edgy look. The best thing about this look is it's meant to appear bedraggled and carefree!
2. Sleek Ruby Lob
Source: Yanagoo via Instagram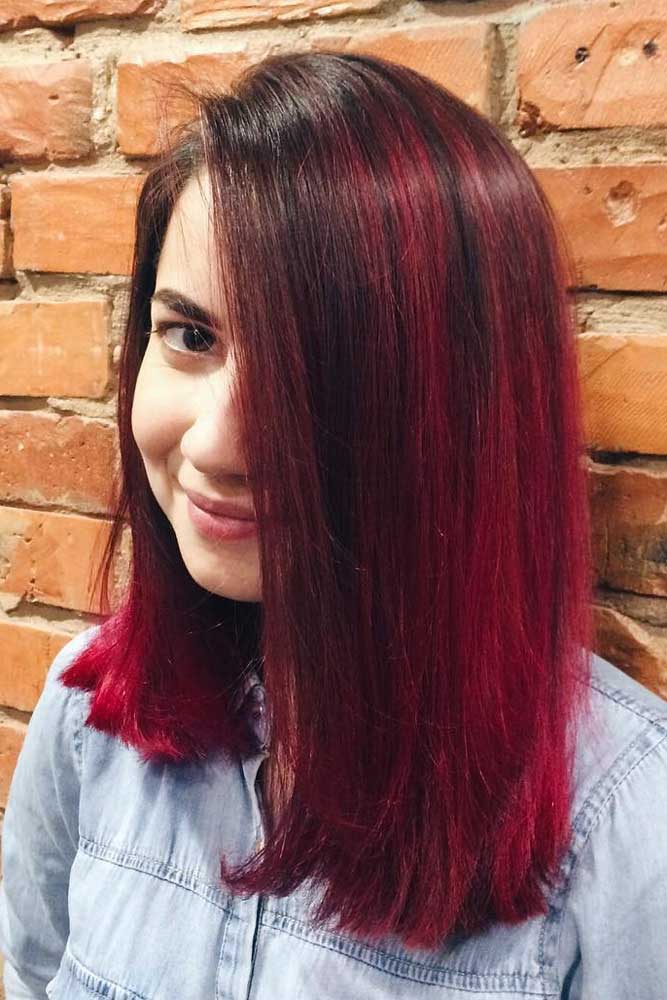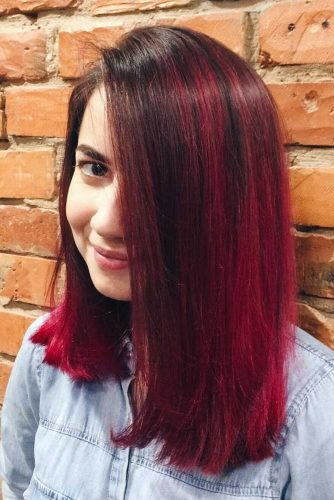 This ruby red hair color is divine. The sleek, angled lob with longer layers in the front is sophisticated. However, if you want to be a bit bold, you can add some colorful pink or orange streaks for a pop of color! Some straightening serum and a flat iron is all you need to pull off this polished look!
3. Honey Blonde Bob with Lowlights
Source: Caribouv via Instagram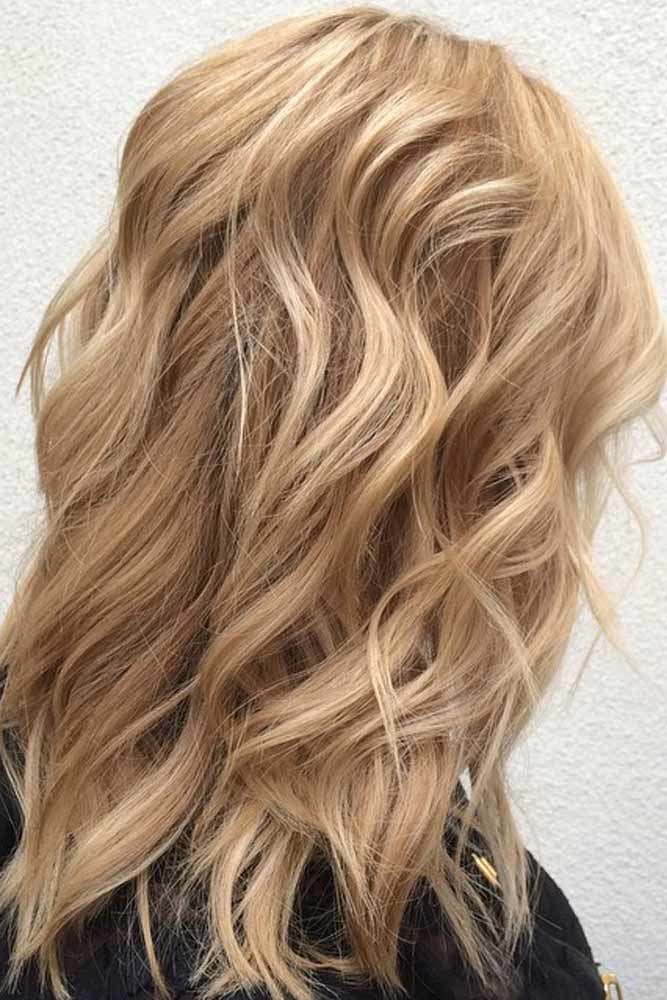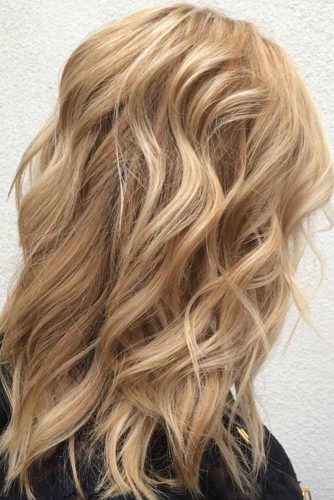 This choppy shoulder-length lob is ultra-sexy with its soft lowlights on a honey blonde base. The lowlights add a ton of depth and dimension.
4. Blunt Bob
Source: Masha-sedgwick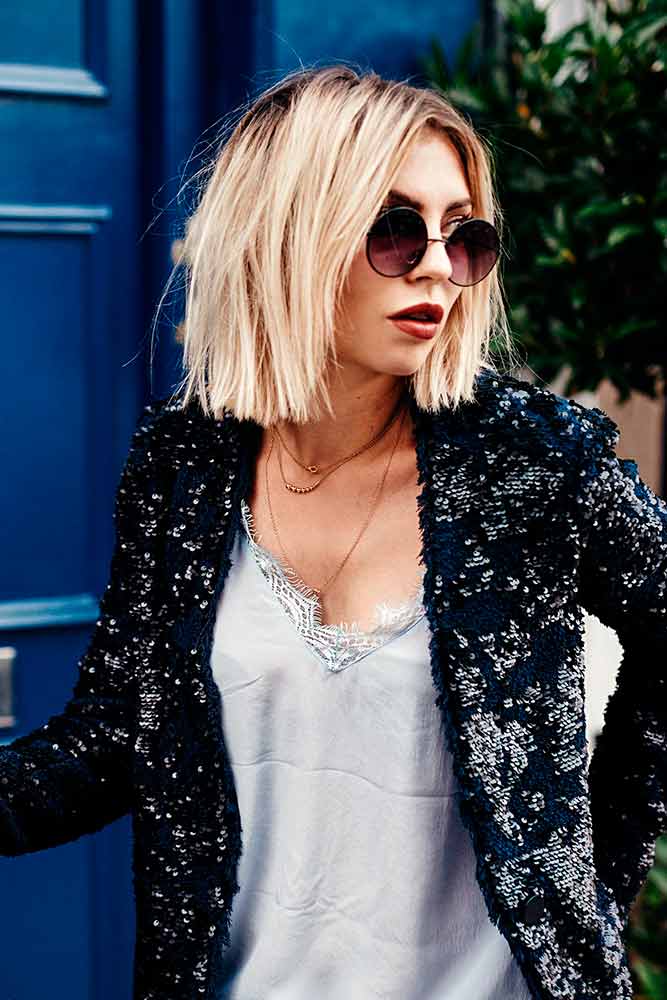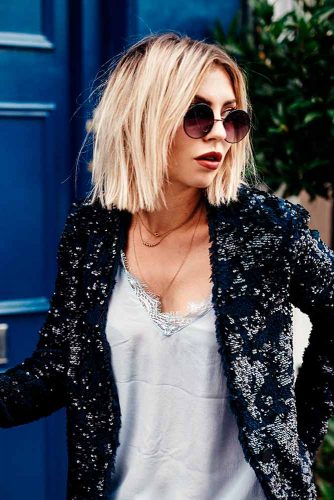 This is one of the most popular lob haircut variations that can be worn with any hair type, length, or texture! The blunt edges on this shoulder-length lob are chic and trendy. This is a perfect option if you want to have a short haircut.
5. Voluminous Bob with Dramatic Side Bangs
Source: Brendakamt via Instagram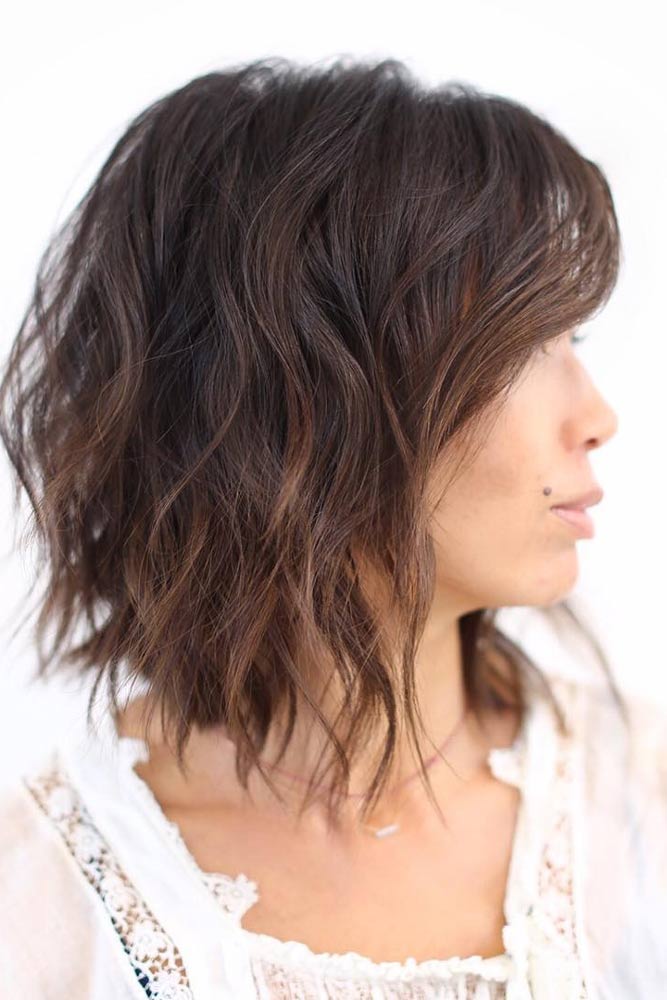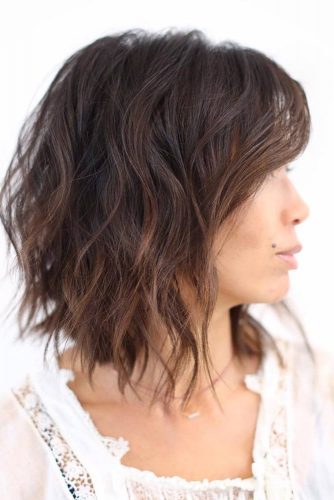 This look is romantic with its swoopy side part and full bangs that cover one eye for a flirty peek-a-boo effect. The thicker layers add a ton of volume. If you really want to play up this sexy style, go with bright cherry red or silky platinum blonde.
6. Sexy Silver Lob with Dark Roots
Source: Nishidakenichi via Instagram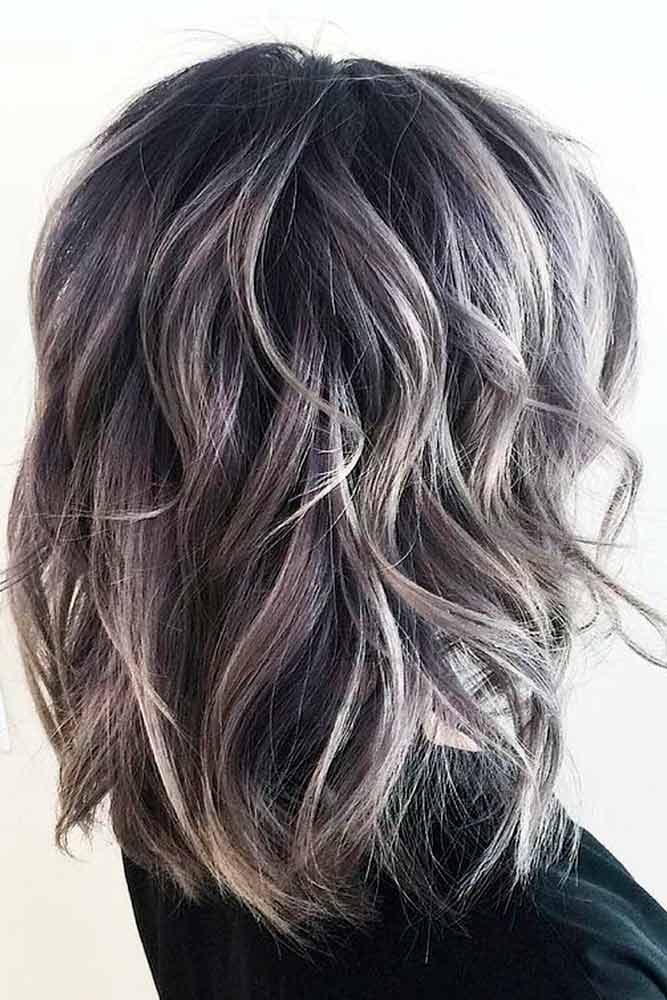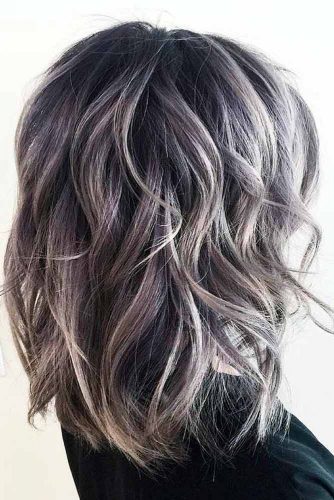 This look is so sophisticated and stylish. The deep black roots with grey-silver streaks are classy and timeless. The side bangs add a bit of mystery to this sultry look.
7. Baby Blue Bob
Source: Hairbykaseyoh via Instagram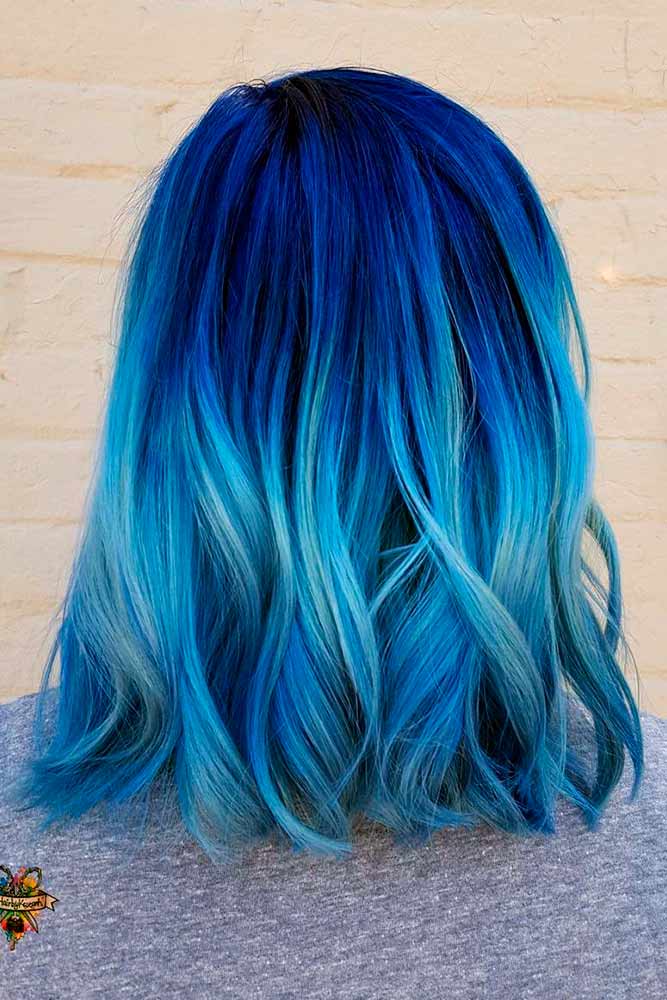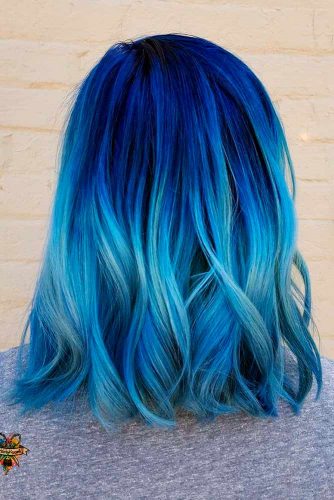 This stunning shade of blue is not for the faint of heart. However, it is tres chic on this classic bob with beachy waves. If you are feeling like you need a drastic change, try a bold color like blue, green, pink, or purple!
8. Asymmetrical Bob for Fine Hair
Source: Emilyandersonstyling via Instagram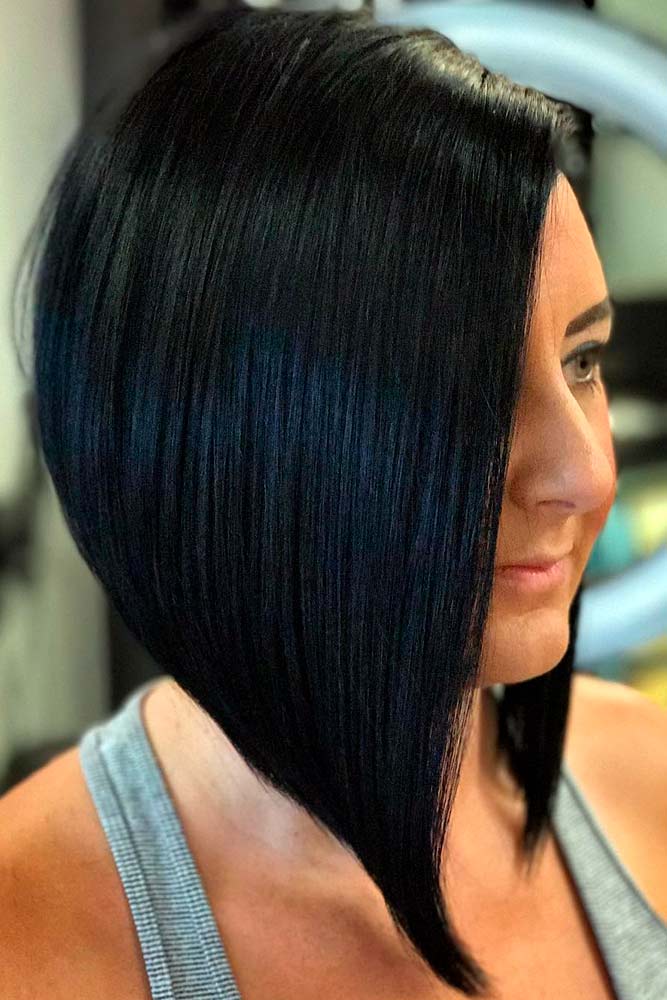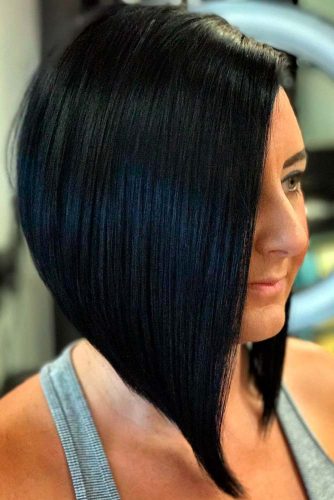 If you have fine or thin hair, this cute asymmetrical bob cut is perfect! With its long carefree layers in the front and the undercut in the back to add some volume, you'll feel years younger and exude confidence! If you're feeling bold, add some balayage hues for a multi-faceted look!
9. Beautiful Beachy Waves
Source: Anhcotran via Instagram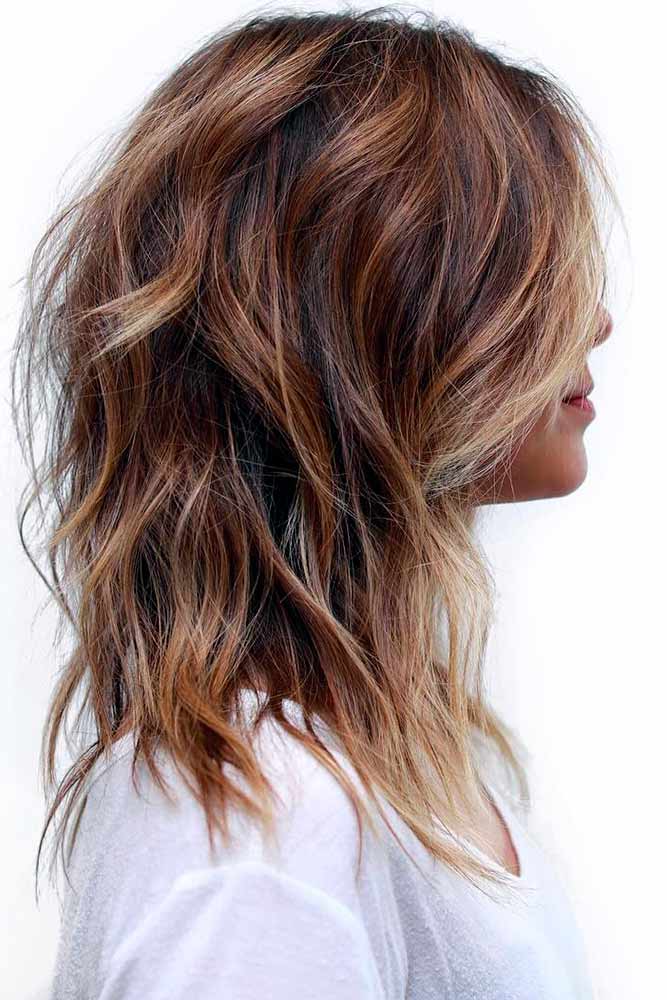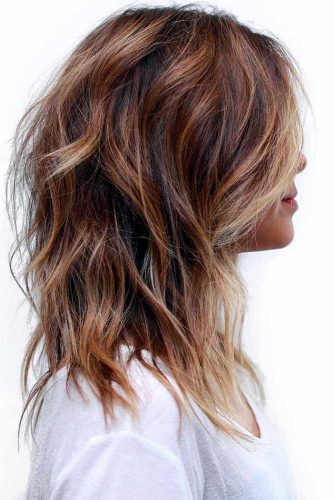 Beach waves are so fun and flirty. The deep side part on this longer lob will slim your face while the highlights add dimension and movement. This look is great for girls with natural curls!
10. Salt and Pepper Waves
Source: Hqsalondenver via Instagram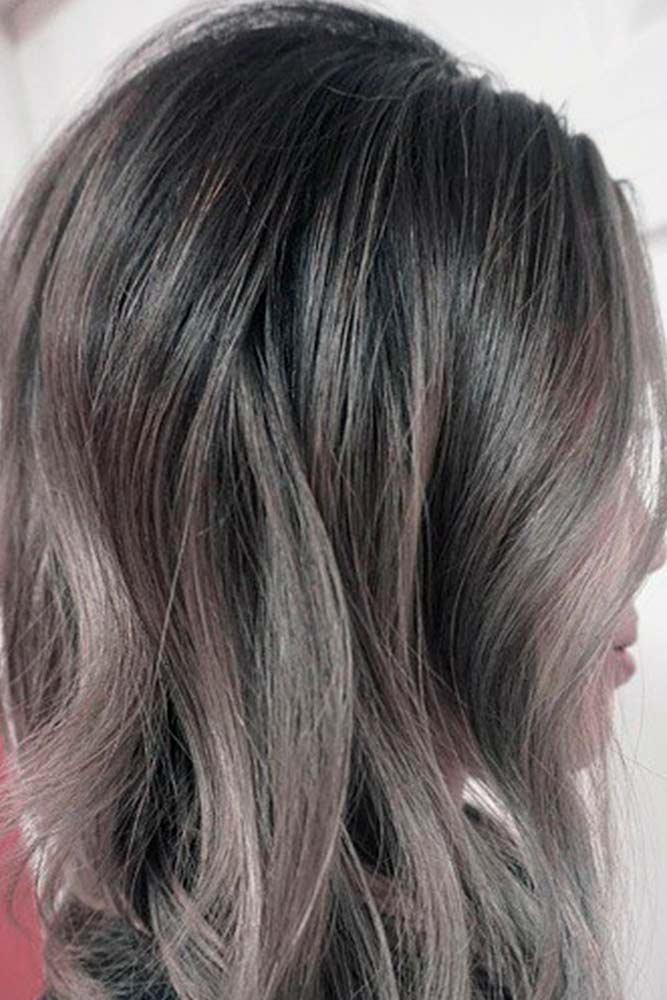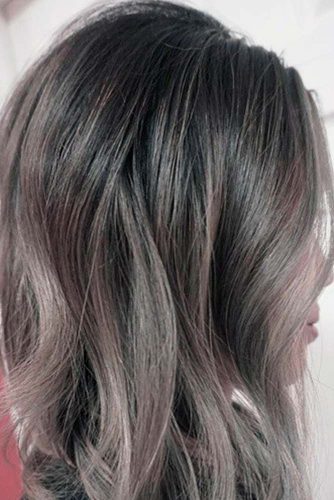 This look with black and smokey grey hues is totally trendy. The big loose waves are perfect for a carefree, bedhead style and add volume to any hair texture! You can make smaller finger coils or use a large barreled curling iron for tousled, sexy waves!
11. All One Length Lob
Source: Heidiplum via Instagram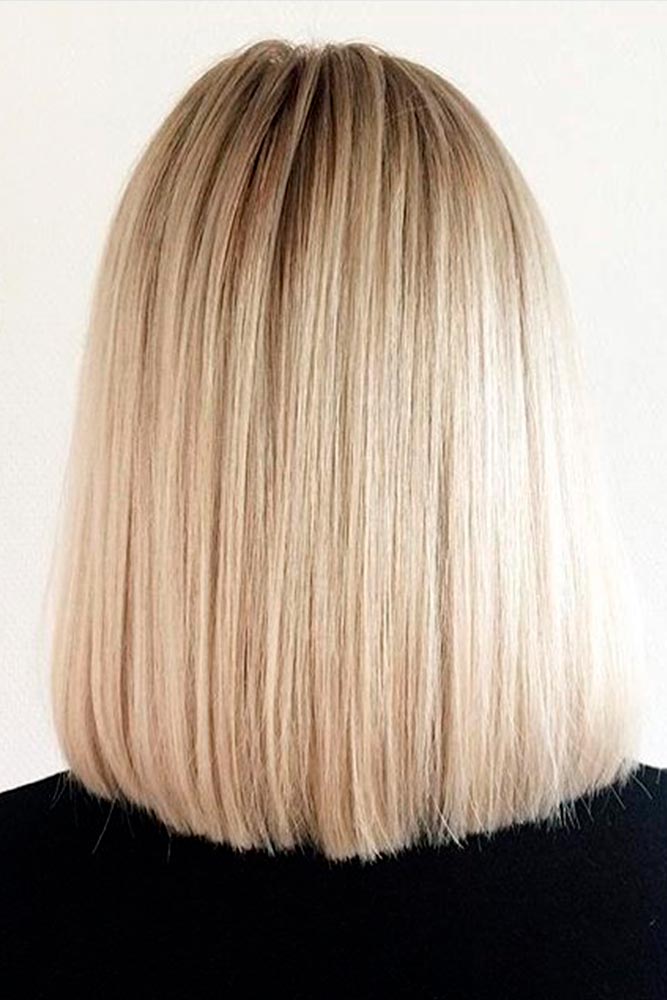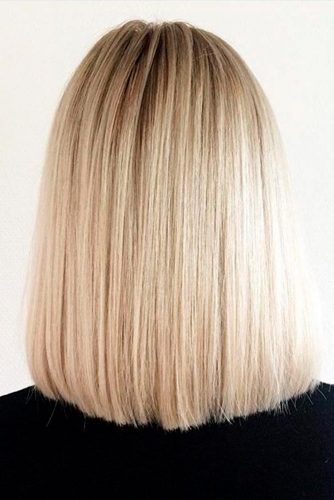 This look may not be edgy but it really is timeless. The sleek longer cut is all one length for a more sophisticated look and feel.
12. Waves with a Purpose
Source: Shelleygregoryhair via Instagram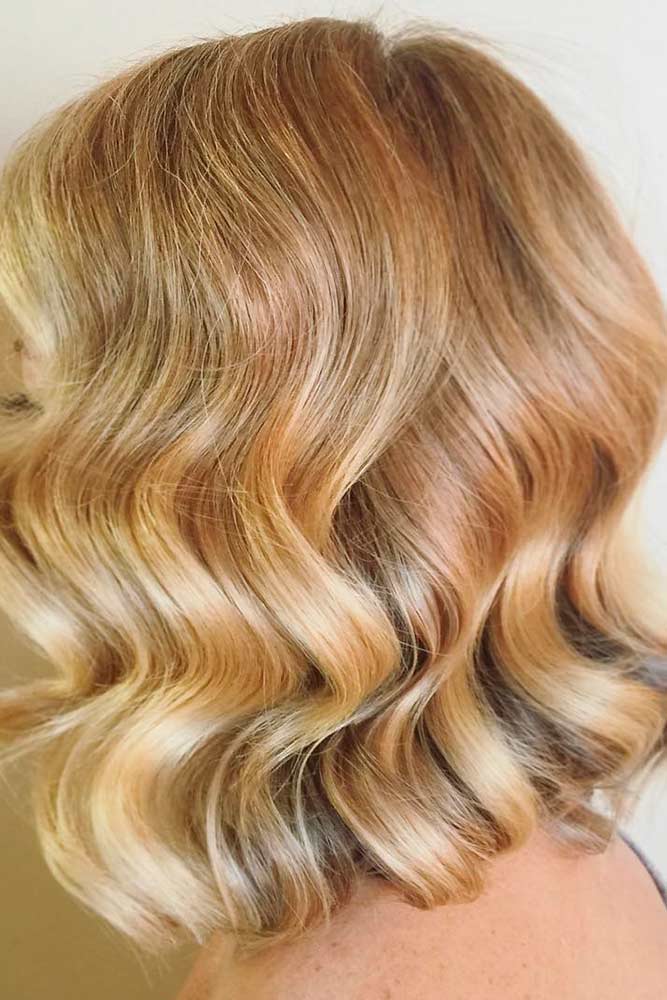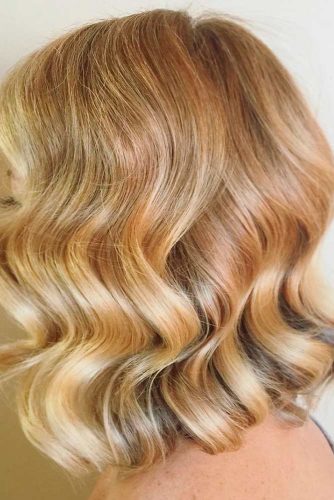 These bouncy curls are so romantic and retro! All you need to do is curl your hair to the back instead of the top and run your fingers through your hair to gently lift the curls. This look is great on any medium to longer length and works with any texture.
13. Long and Sleek Lob
Source: Beautybyjorge via Instagram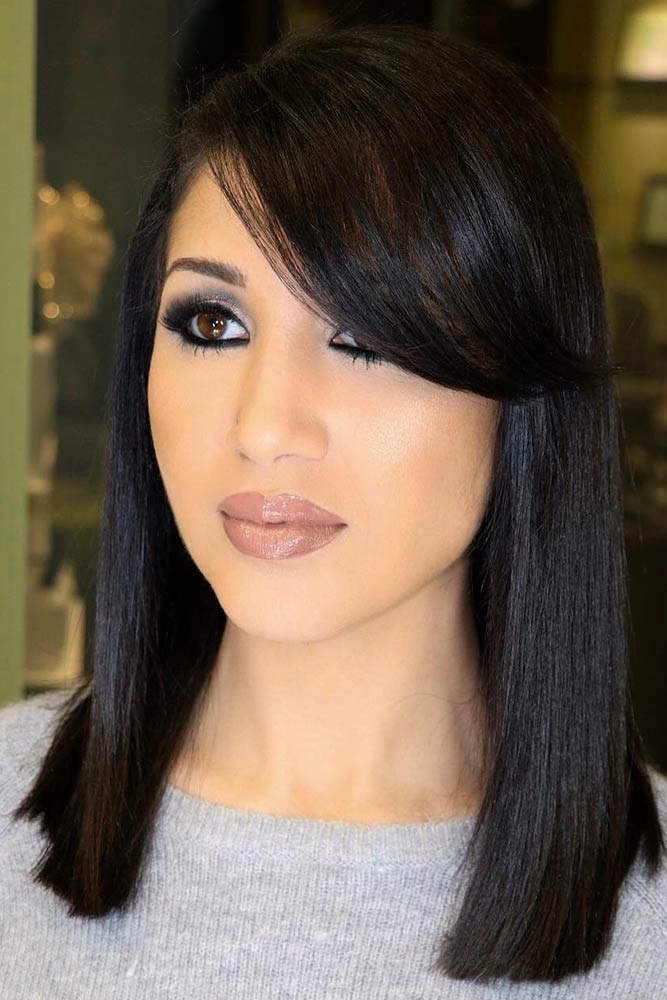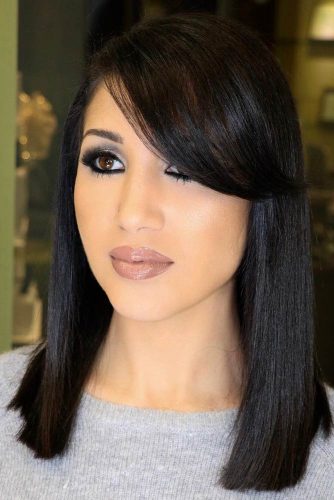 If your hair is more on the straighter side, this sleek and sexy lob is right up your alley. The center part is sexy and youthful, yet classy and timeless. All you need to do is blow dry it straight with a thick round brush and then run a flat iron through your hair. If you want to add some bounce, you can curl your ends under. This look looks great on darker hair with some soft lowlights.
14. Wispy Ends
Source: Salsalhair via Instagram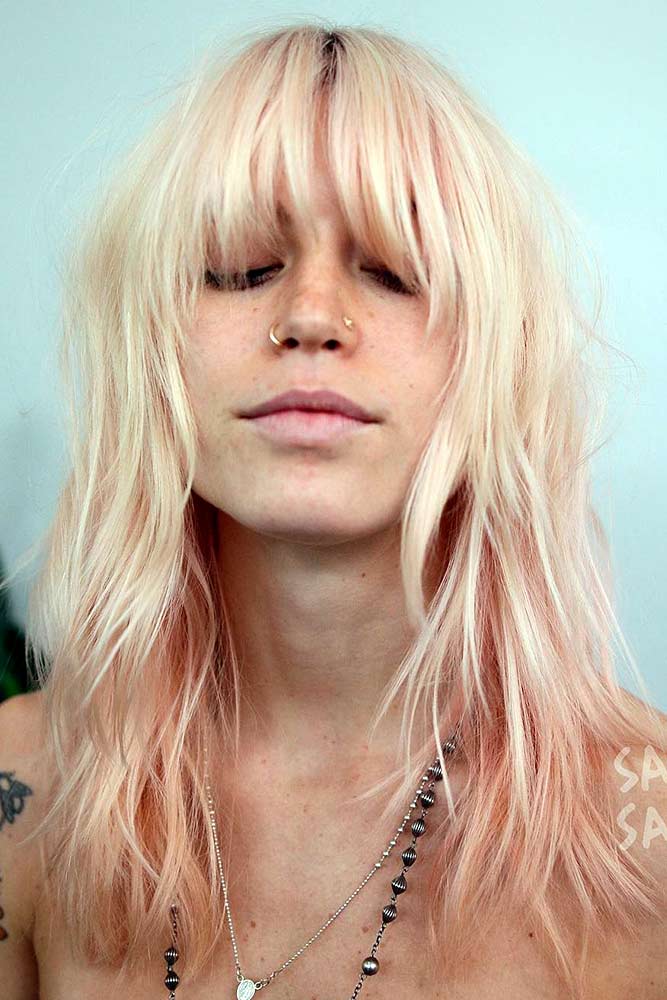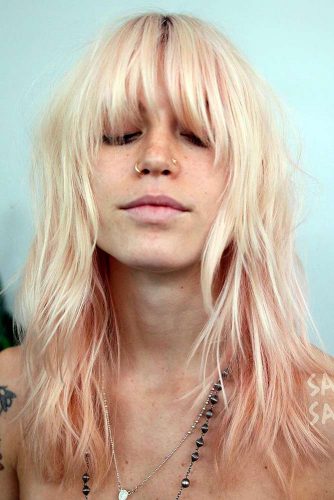 The wispy ends on this long lob are just dreamy! The soft strawberry blonde shade is a fun look for summer and is super girly. Plus, it exudes a flirty vibe.
15. Bob with Blunt Bangs
Source: Margauxbrooke via Instagram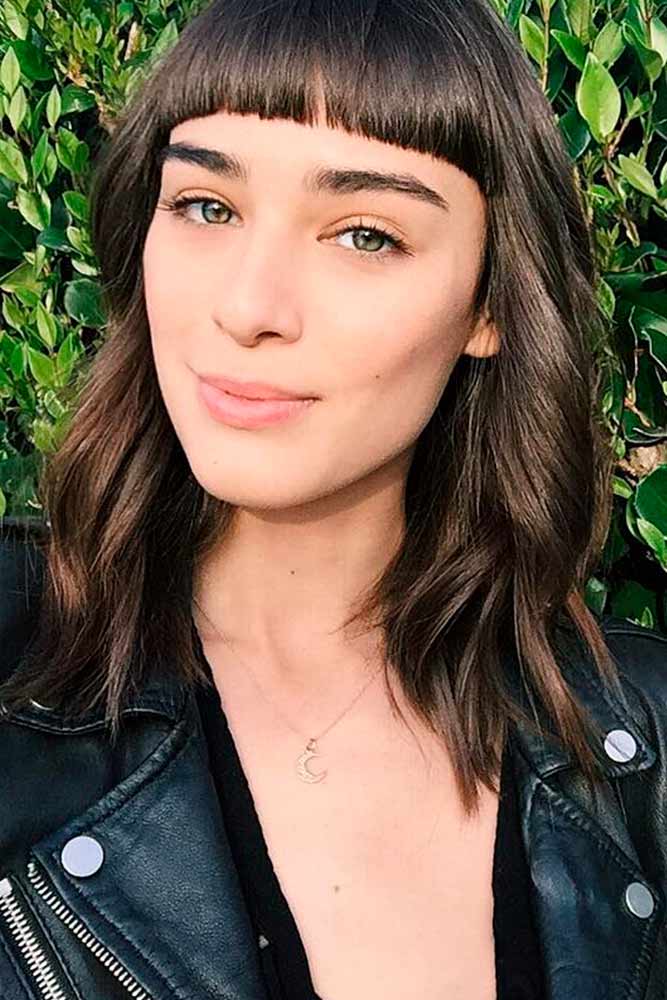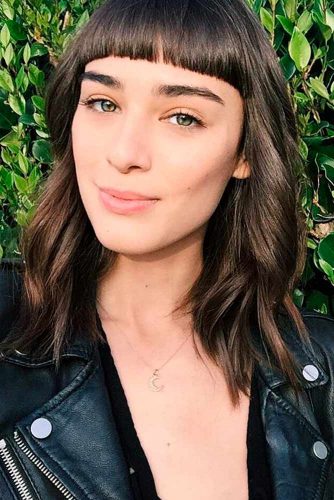 A fringe is making a huge comeback. This slightly asymmetrical lob is adorable but the thick, blunt bangs really make this style stand out. A two-toned balayage or bold streaks will bring out your inner rocker chick!
16. Classic A-Line Bob
Source: Sickieduz1t via Instagram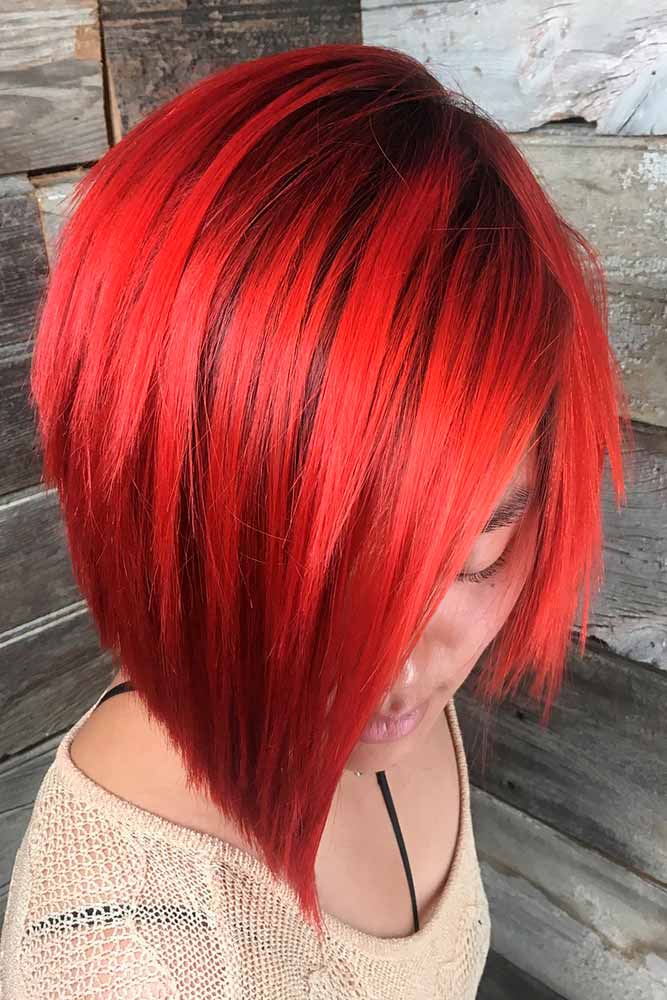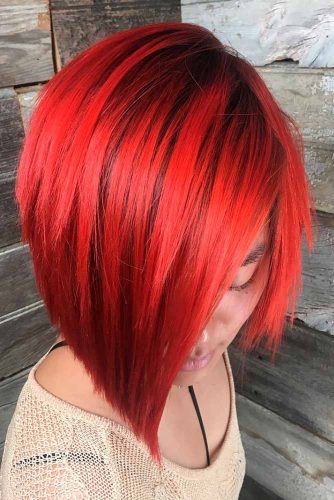 This classic bob will never go out of style. However, it doesn't have to be boring. This gorgeous shade of a auburn hair really makes this timeless style stand out. Experiment with bold colors for a brave new look!
17. Two-Toned Shaggy Lob
Source: Salsalhair via Instagram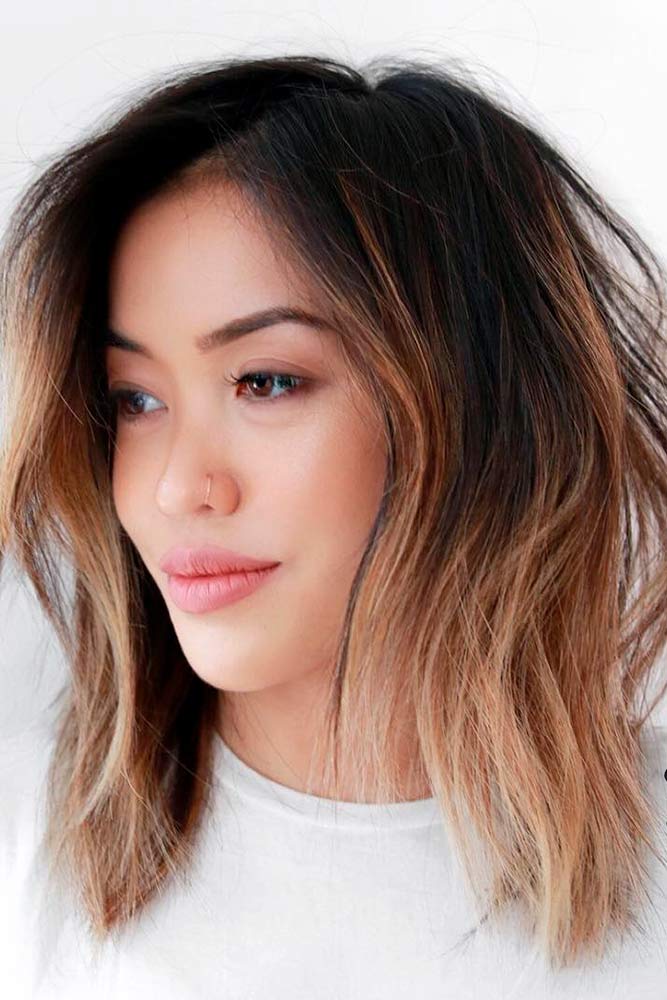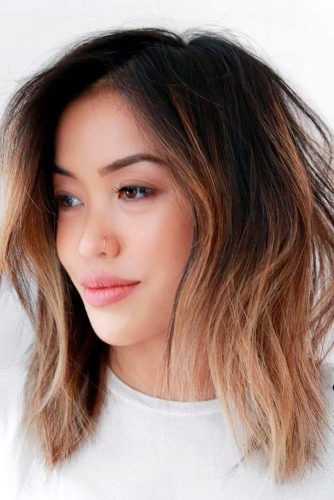 With its shaggy cut and sombre balayage tones, this look is boho chic. It's a modern color combo on a retro haircut for the girl who wants the best of both worlds!
There you have it. 17 totally cute looks for a lob haircut! Are you ready to chop those locks and go for a fresh style?
FAQ: Lob Haircut
How to style an edgy lob?
Apply styling cream to the bottom half of wet hair.
Apply heat protection. Blow-dry your hair smoothly with a large round brush giving a soft curl on the ends.
Start from a bottom section giving it a soft wave with an inch and a quarter wide curling iron. Work your way up alternating the direction in which you are curling to achieve a messy look. Make sure the front pieces are going away from the face.
Finish off with a texture spray.
How to style a voluminous lob?
Brush out your wet hair. Apply smoothing cream.
Section your hair and clip the top one.
Divide your bottom section into two. Lightly dry your separated section. Take
one piece and blow dry it up away from your face at the roots with a round brush. Next, blow dry it towards the face, curling at the ends, keep the hairdryer close to your hair. Don't take hair off the brush, move the brush in circular motions. Do the same to the other bottom pieces.
Divide the top section where you want your parting to be.
Curl the front pieces away from your face.
Blow dry the back pieces and your bangs holding your hair up and away from your head.