Do you like the idea of wearing a dreamcatcher headband? All your friends will tell you that you look amazing! We offer you a collection of 21 looks with these fabulous accessories.
Photo 1-3: Dreamcatcher Headband
Source: Tanya Richards via Pinterest, VividBloom via Etsy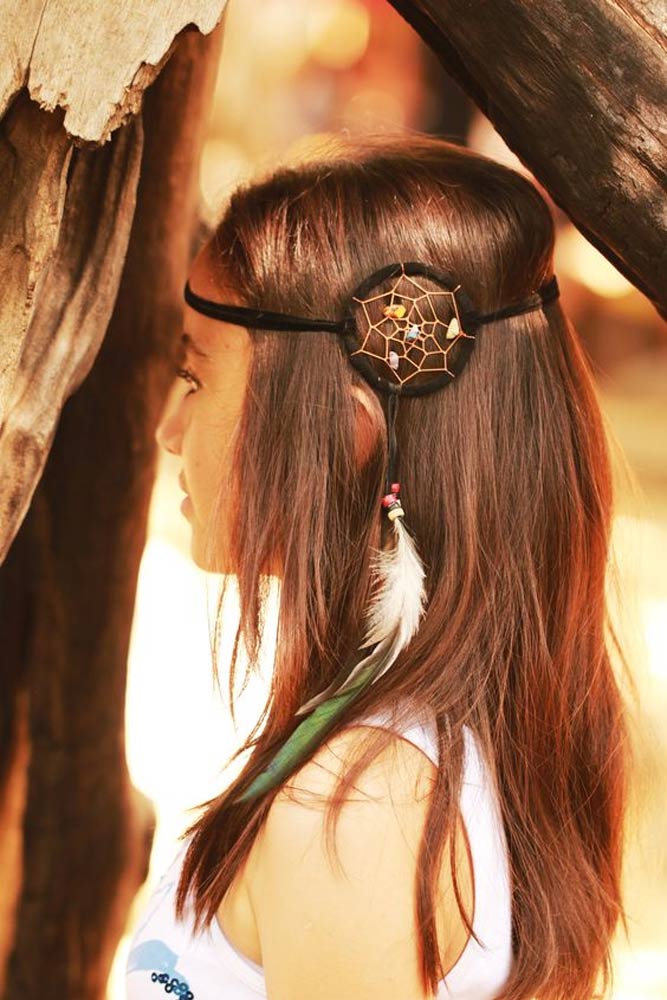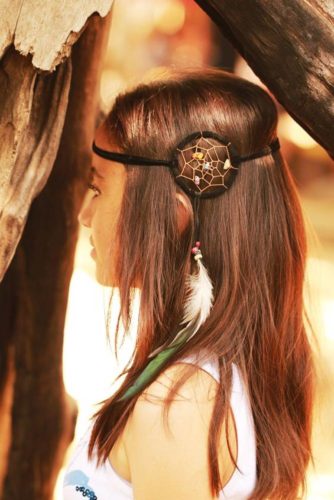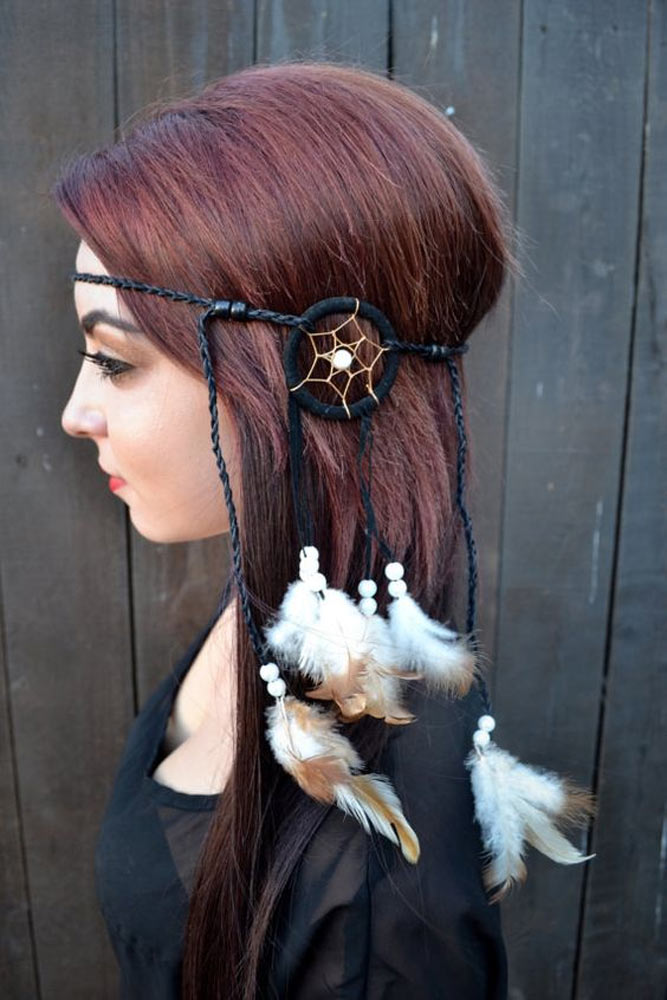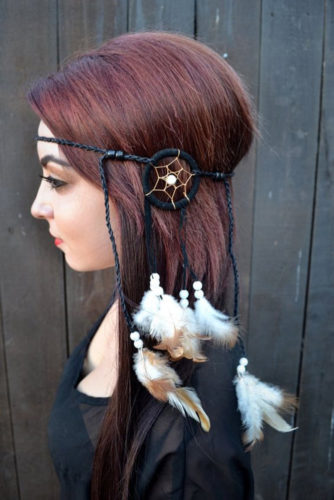 Photo 4-9: Dreamcatcher Headband
Do you know how to make a dreamcatcher? If you like when people say that your style is unique, look at this stunning accessory with blue feathers. It is made of assorted jumprings, dreamcatcher, amethyst, assorted beads, silver chain, turquoise, tigers eye, silver feather charms, and assorted feathers.
Source: VividBloom via Pinterest, gildedingypsy via Etsy, aurorabraids via Instagram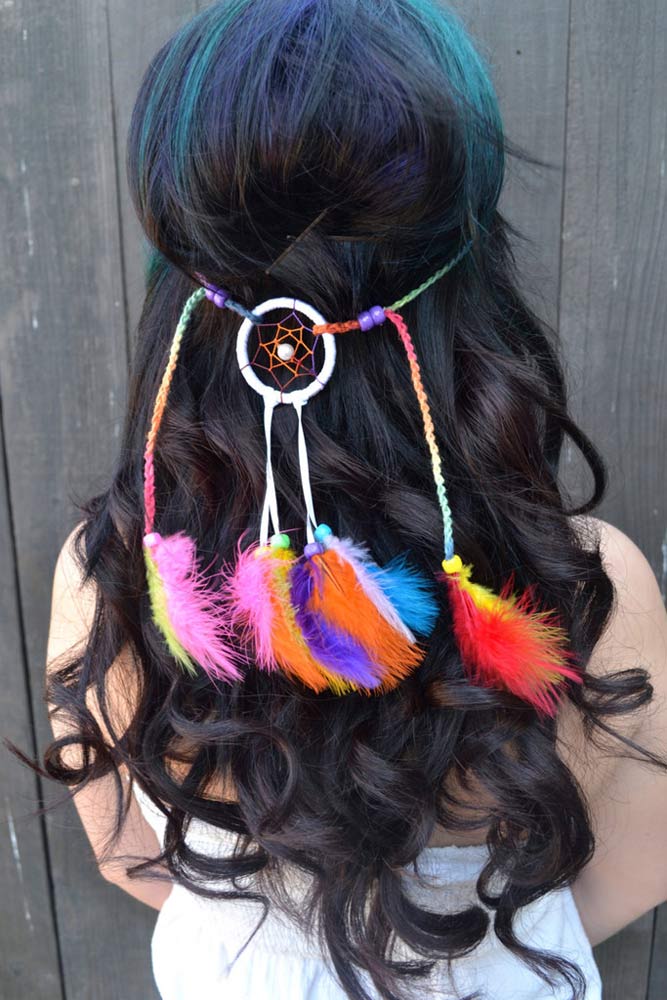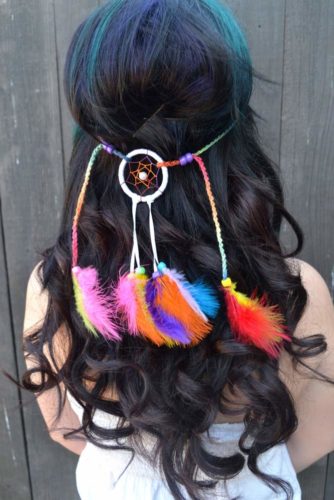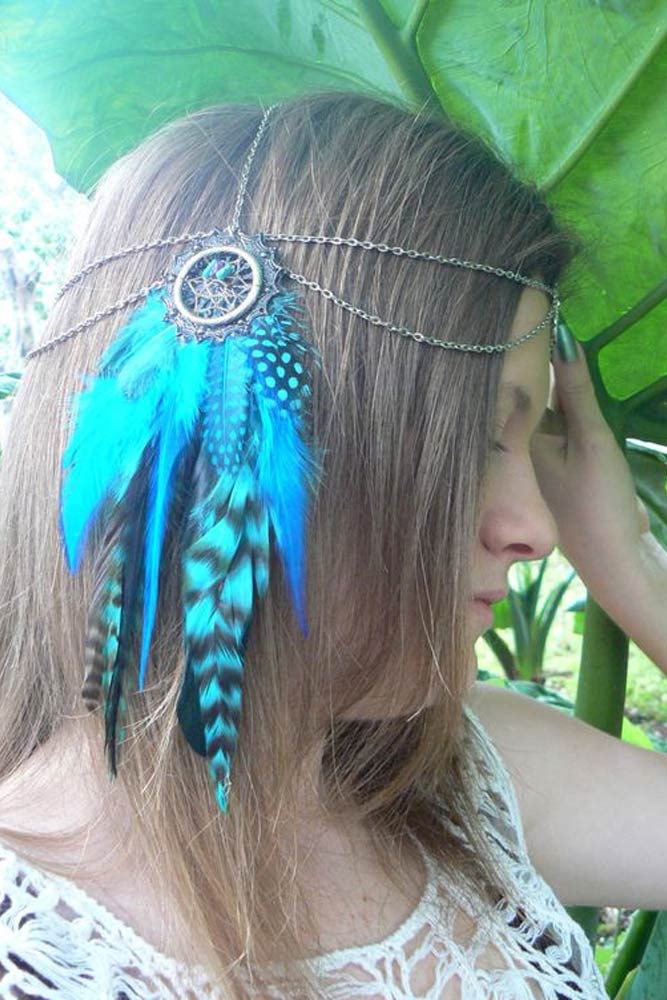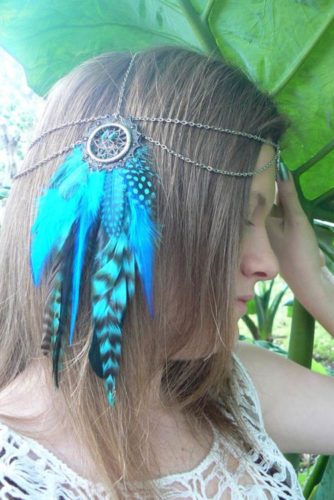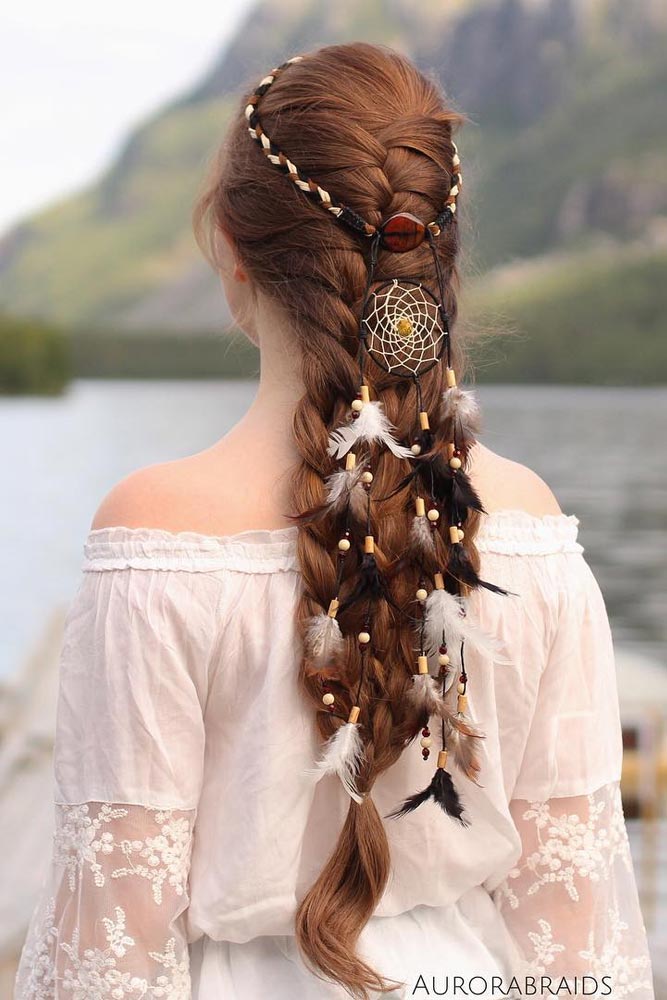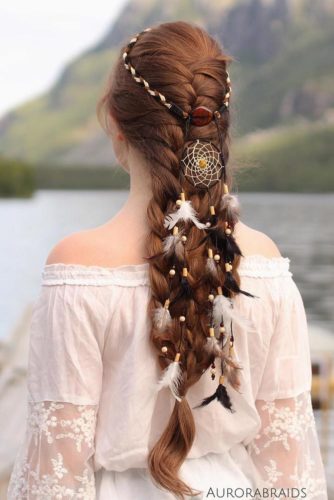 The gemstones and natural makeup will make you look like a goddess. Considering that the feathers are very bright, this accessory is perfect for warm months. If you wear it, you will improve your mood, and you will make other people smile, too.
Source: marleemarsdreams via Instagram, fefe_vl via Instagram, sarahjanesalon via Instagram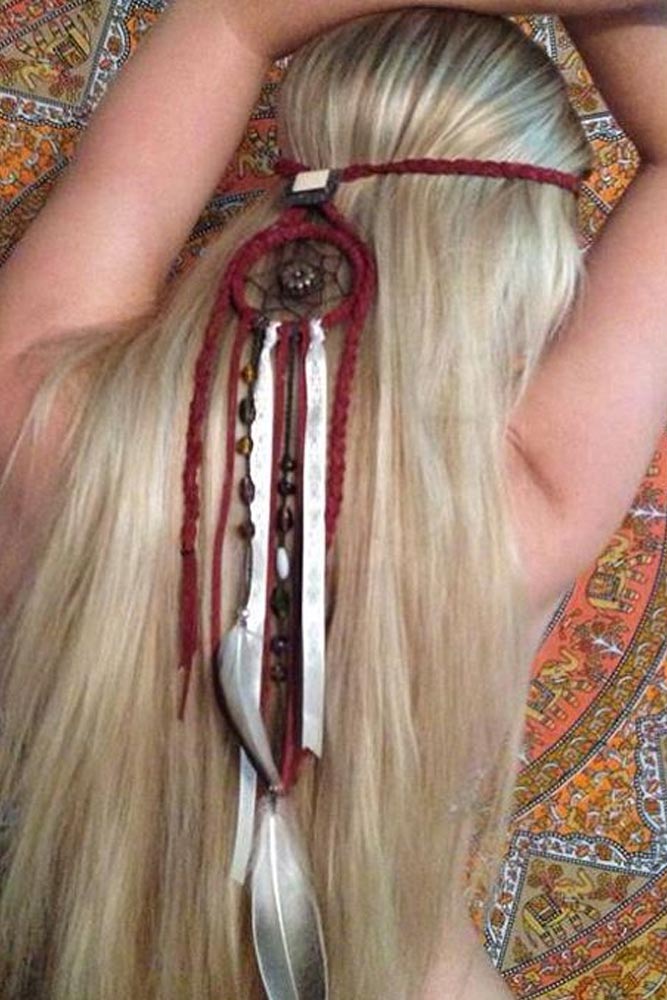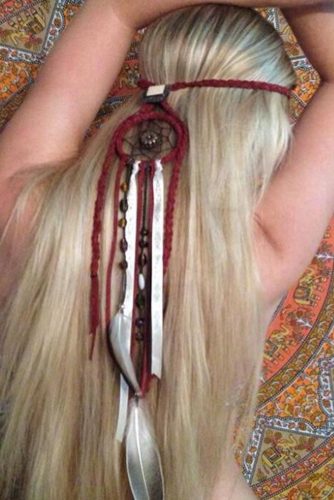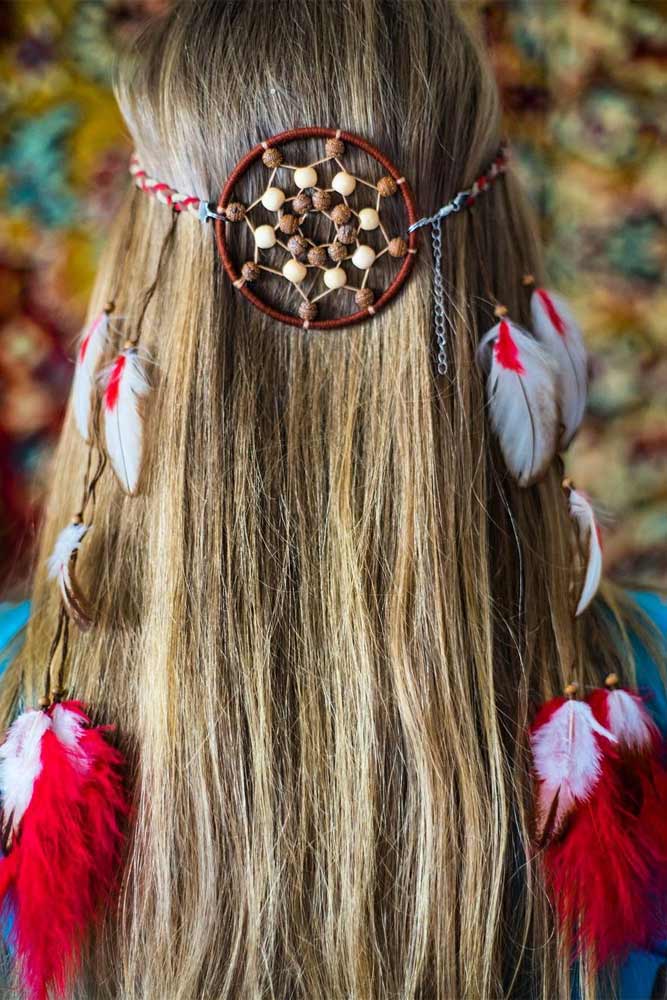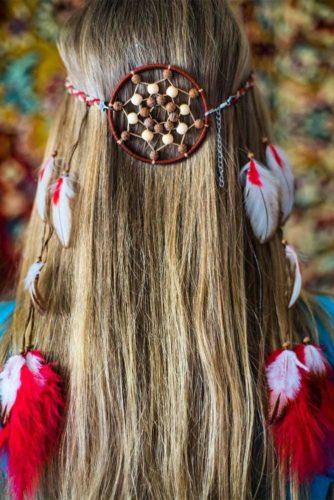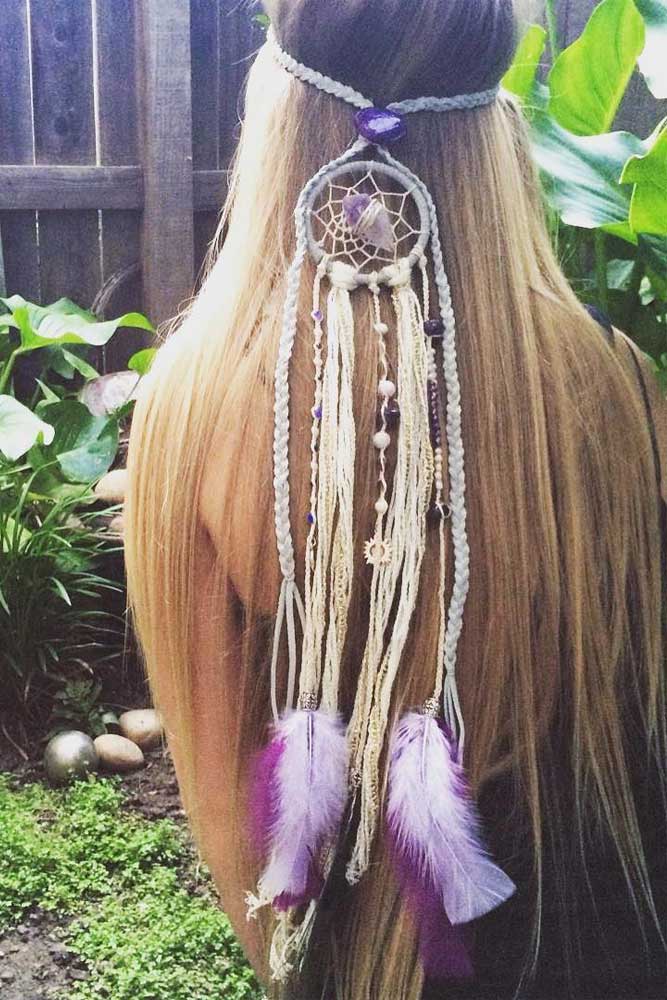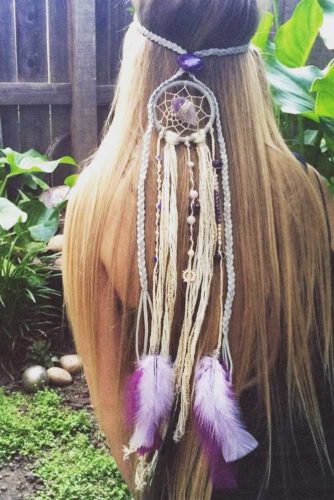 Photo 10-15: Dreamcatcher Headband
Is your dress in pastel colors today? Spice it up with a colorful accessory. For example, choose an amazing headband with feathers in pink, blue, violet, and creamy. A 3 inches dreamcatcher ring with a bead in the center looks pretty.
Source: aurorabraids via Instagram, hairstyles_by_linn via Instagram, aurorabraids via Instagram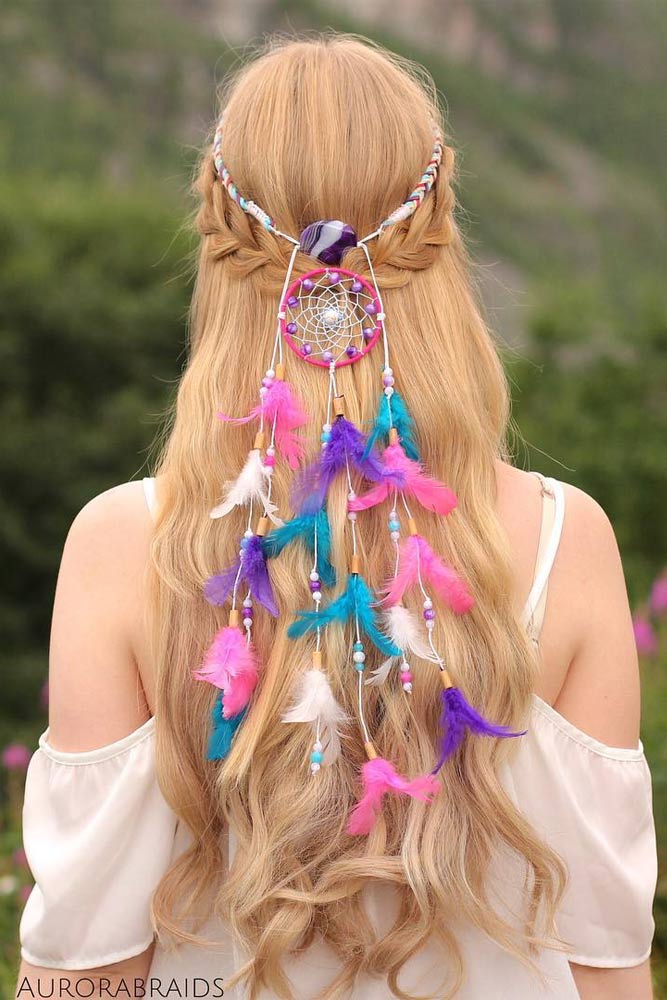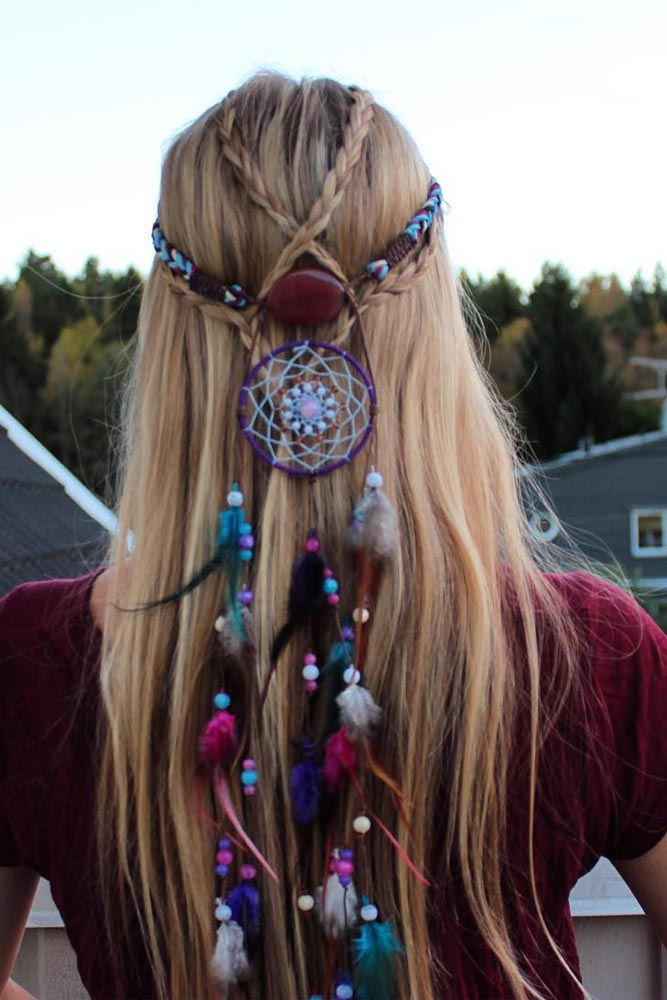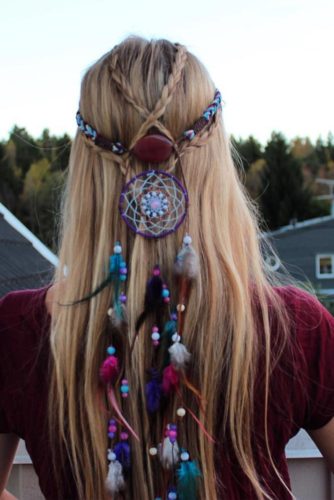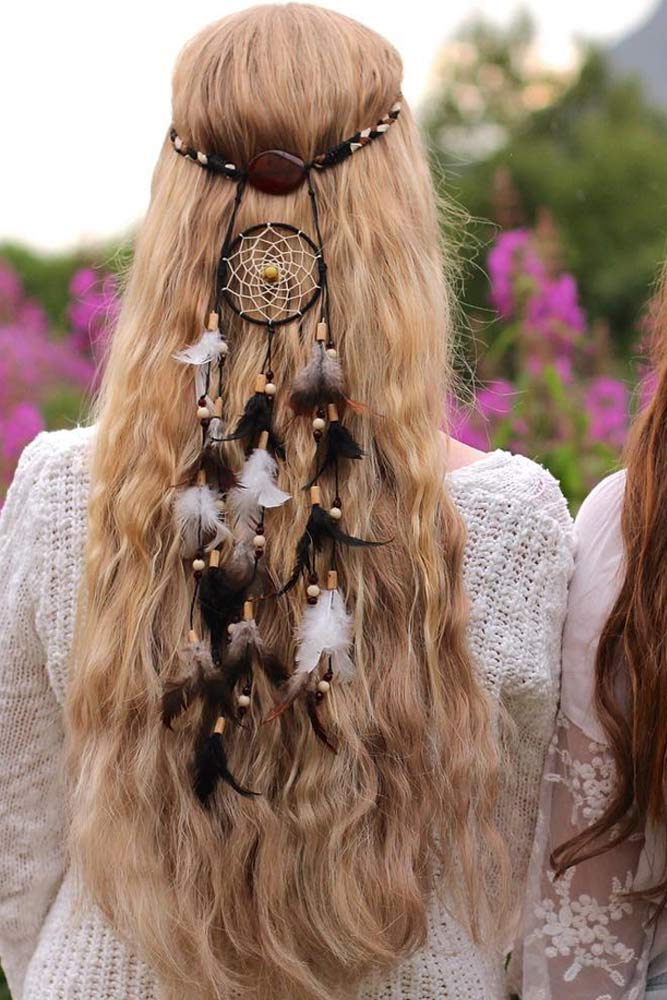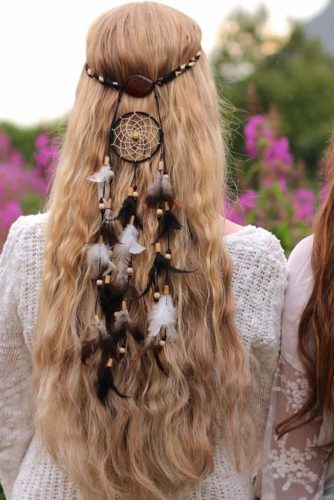 In case you are not fond of bright colors, you can buy this accessory in black. The black ring looks nice with white and black feathers. Mind that if your hair is dyed in a bright color, for example, green or pink, then black or white accessories are the best for it.
Source: zenylauren via Instagram, purplebeetle via Instagram, purplebeetle via Instagram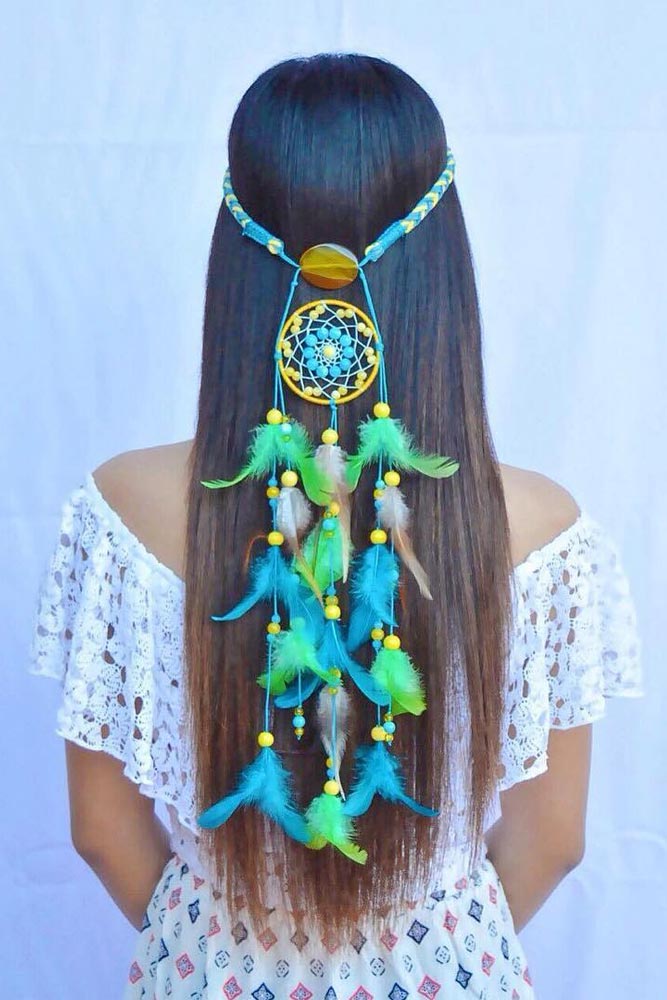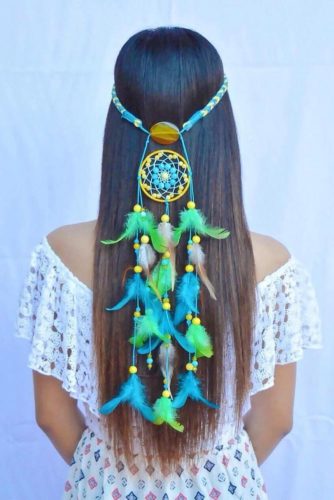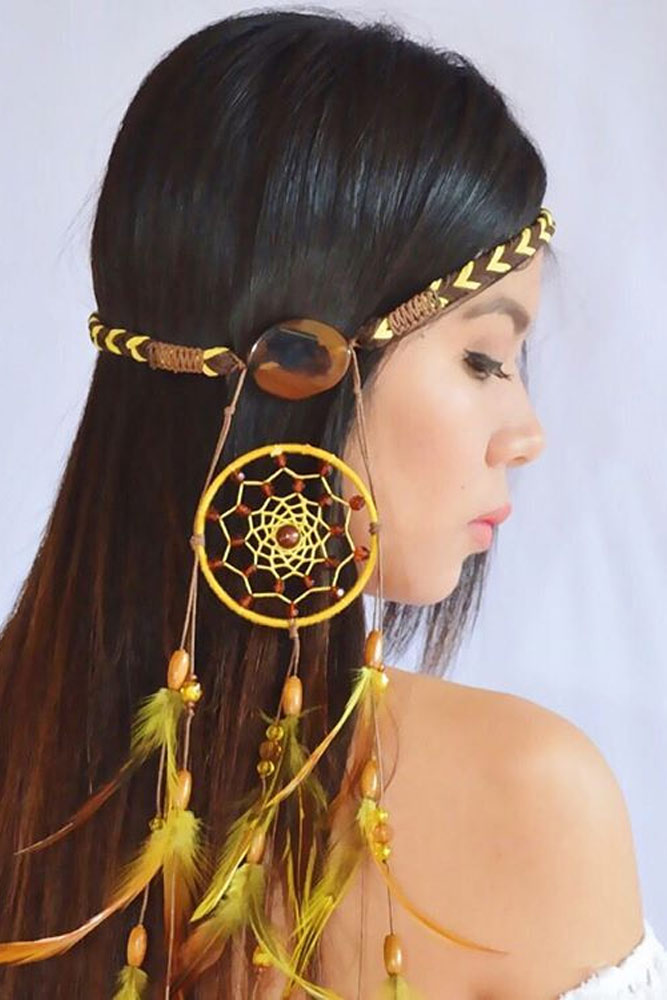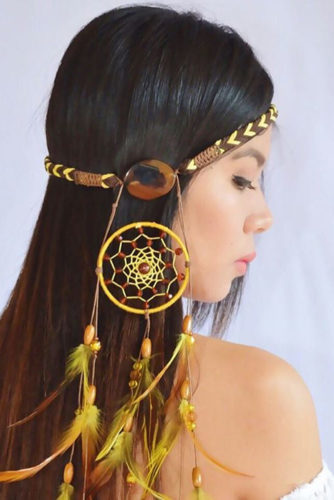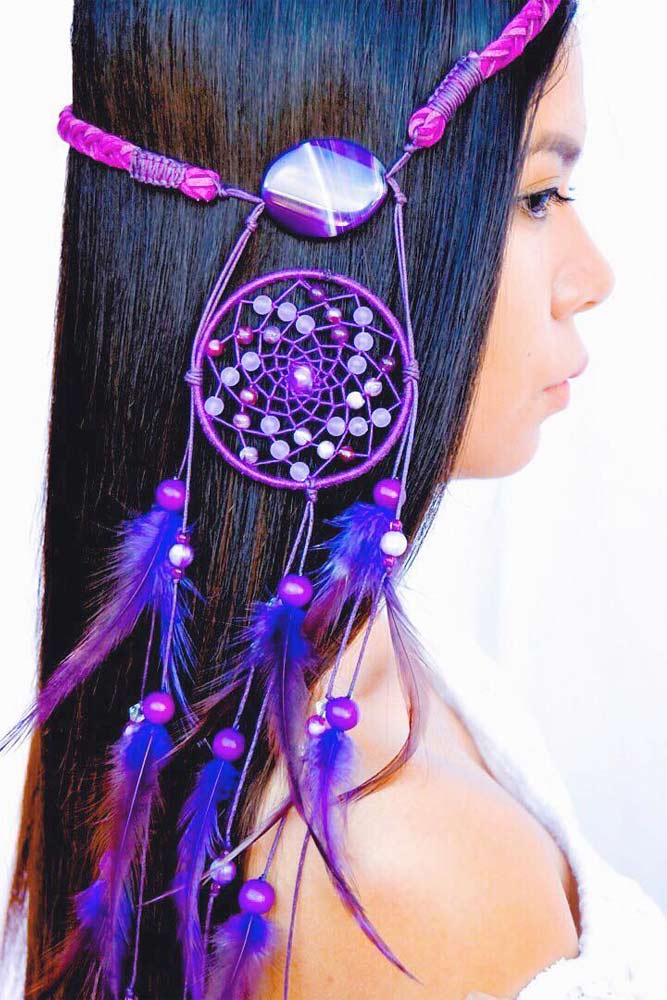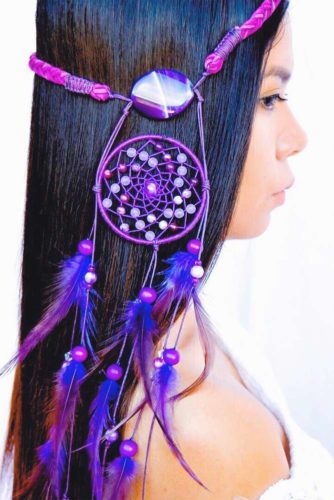 Photo 16-21: Dreamcatcher Headband
If doing crafts is your hobby, you can create this accessory instead of buying it. If the result is awesome, you can create such accessories for your friends, too. As you know, people value handmade gifts. It really shows them how much you care about them.
Source: purplebeetle via Instagram, purplebeetle via Instagram, purplebeetle via Instagram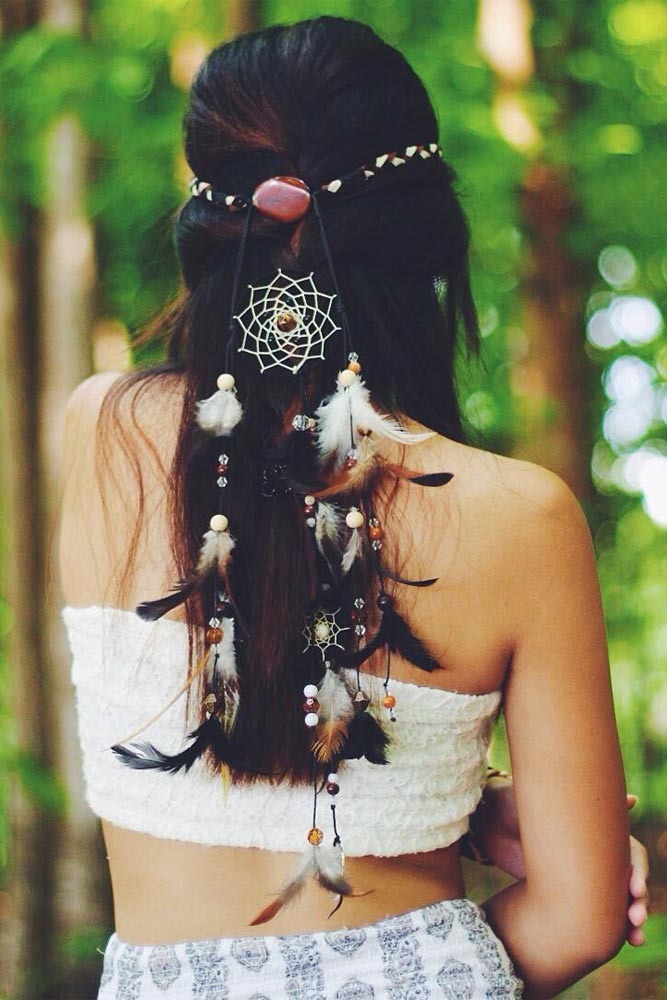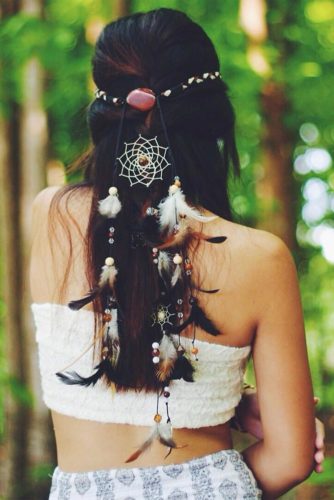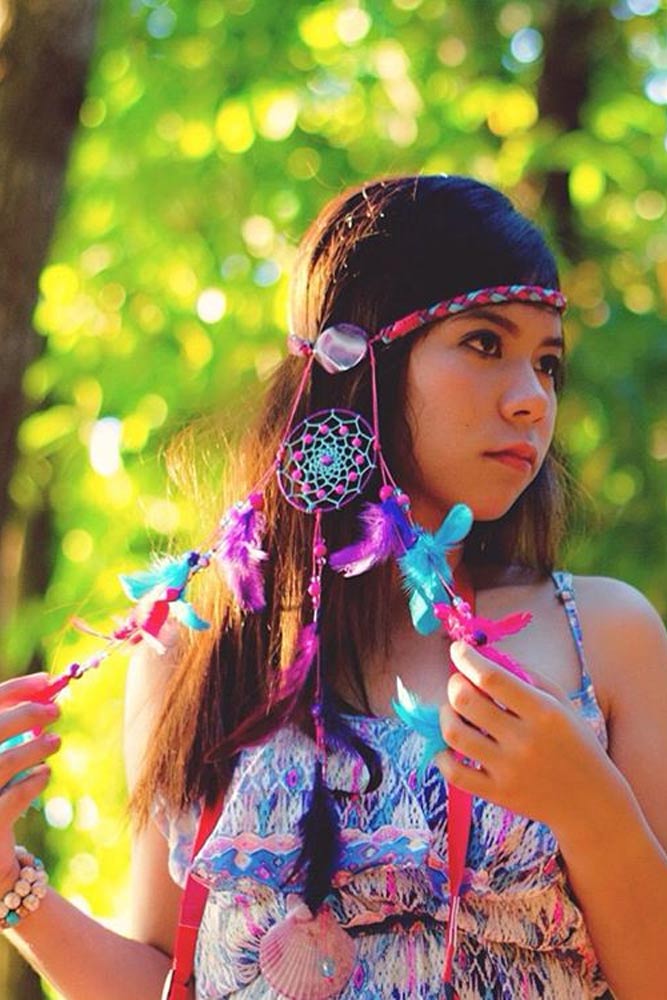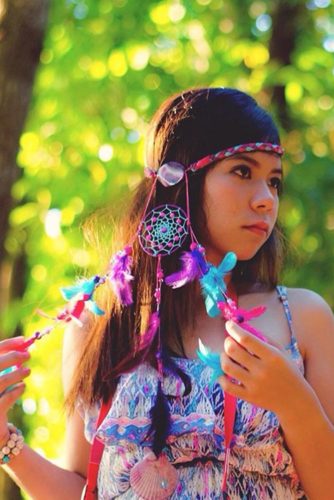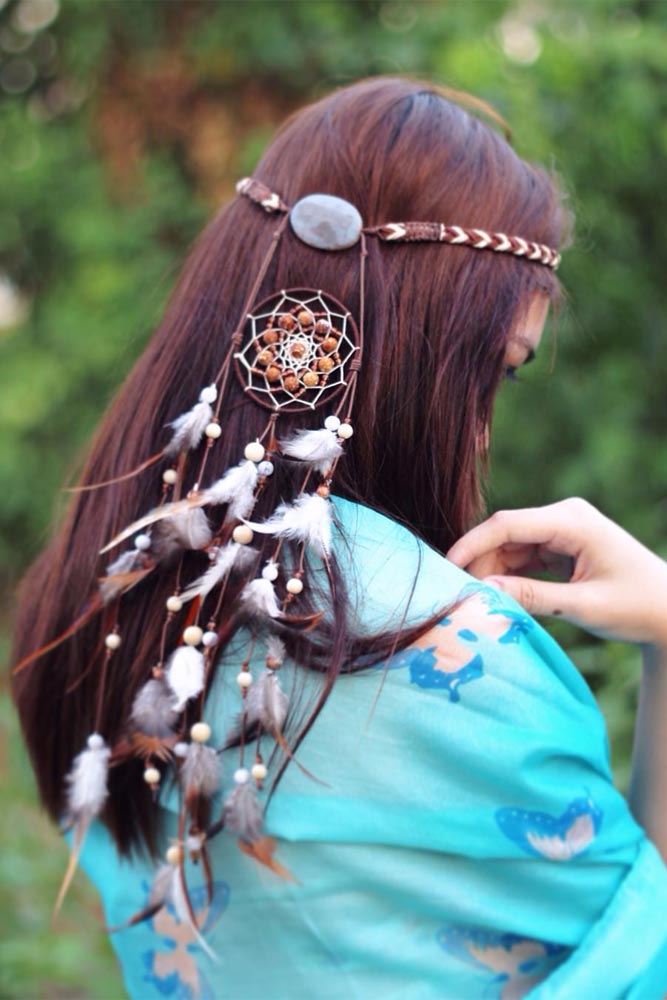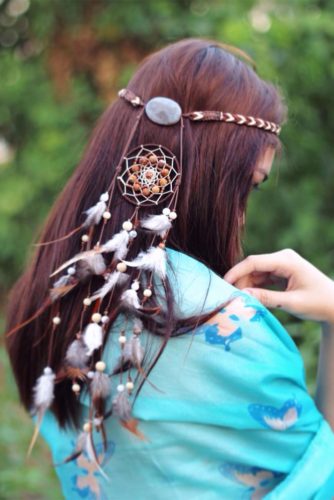 So, if your best friend's birthday is soon, and you have not decided what to buy, go to the shop, find several dreamcatchers, and start practicing. Your friend will never forget this gift!
Source: purplebeetle via Instagram, spiritualzenjon via Instagram, purplebeetle via Instagram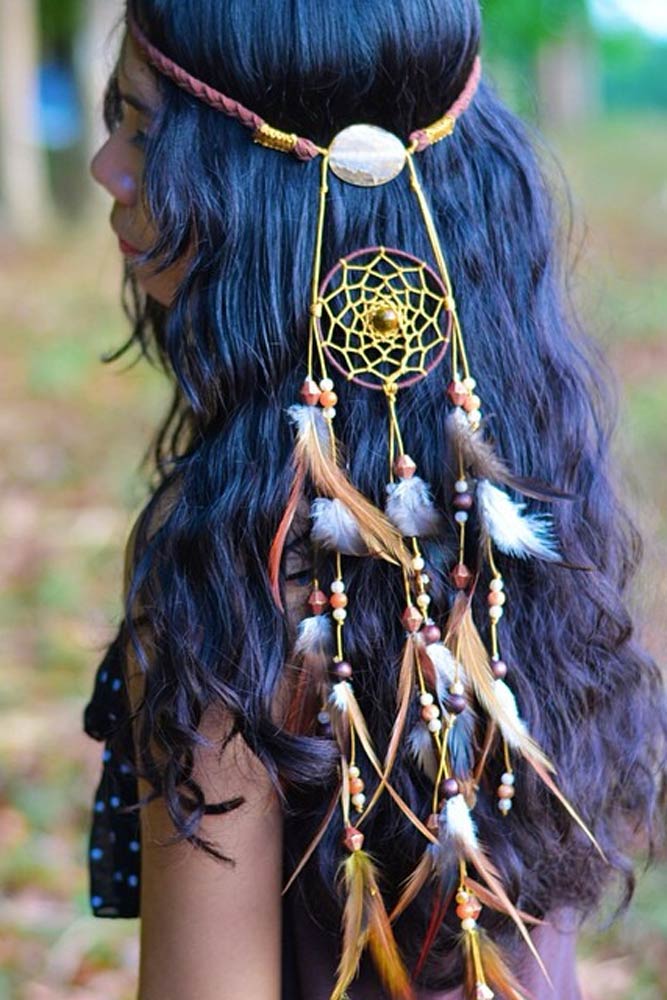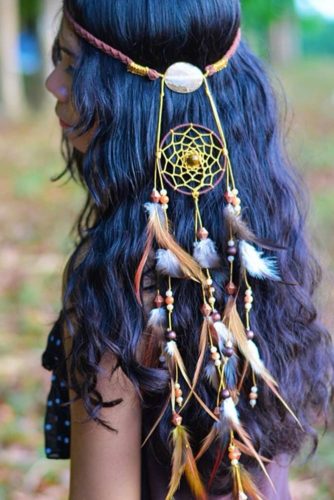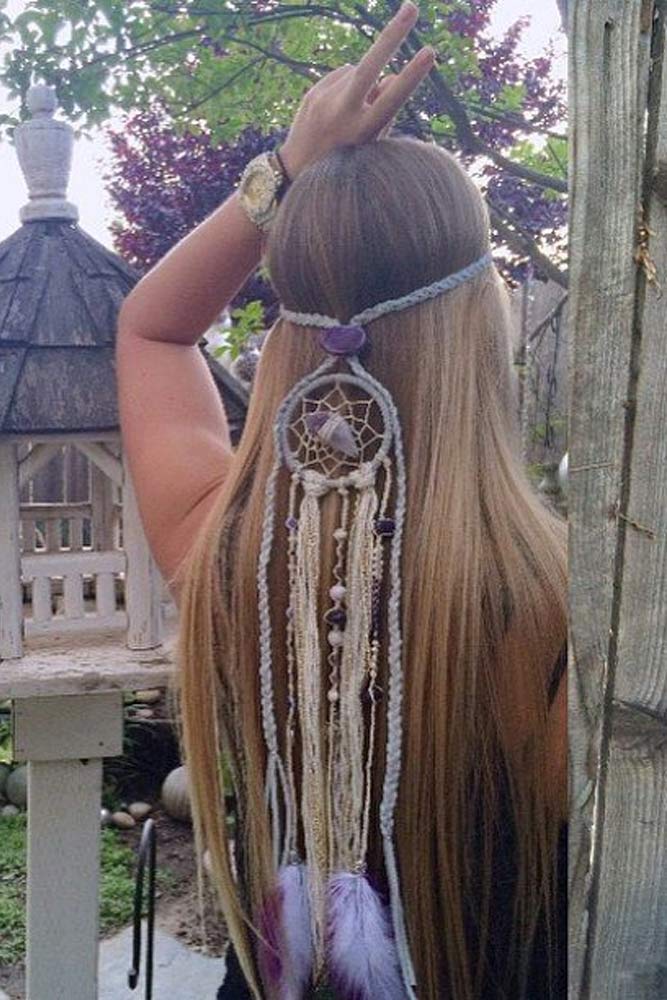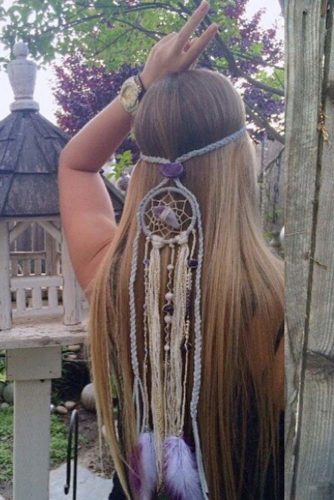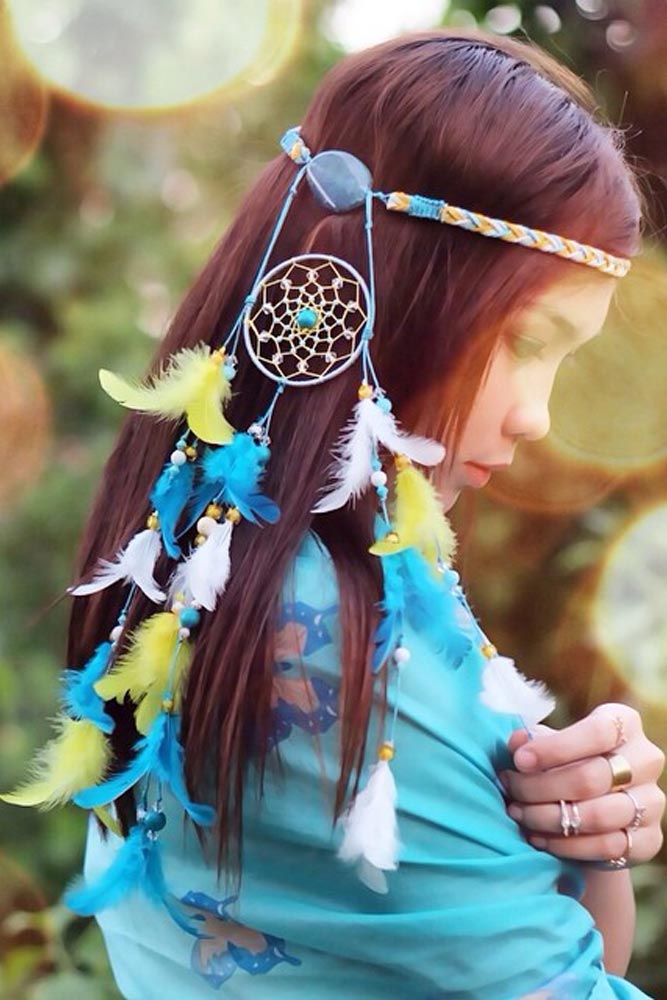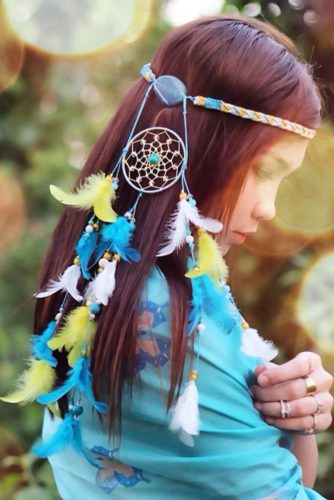 You can make a beautiful
dreamcatcher nail art
to make it match with your hairstyle!
FAQ: Dreamcatcher Headband
Which color dream catcher is best?
Many people believe that white and blue colors that represent hope and purity are the finest colors to use for a dream catcher. White is also associated with freshness, brightness, simplicity and coolness, making it the finest choice.
What materials do I need to make a dreamcatcher?
A lace doily made of fabric.
A macramé hoop made of metal or wood (with a larger diameter than your doily, about 2 inches).
String.
Fabric Scraps.
Yarn.
Ribbons.
Scissors.
Decorative elements (flowers, feathers).
Glue.
What do the feathers mean on a dreamcatcher?
The happy dreams stream down the dangling feathers and beads to soothe and relax the person sleeping, whereas the bad dreams are trapped in the webbed area of the dream catcher. The dream catcher is a spiritual sign, a mother's blessing for serenity and positive vibes to her children.