When you hear about a corset, you imagine ladies from the past wearing those gorgeous dresses that we all love to look at these days. However, corsets are quite popular at the moment too. Very many celebrities, as well as models, tend to sport all kinds of corsets in their daily life too. Today we are going to try to answer all the common questions related to the subject and also present some adorable outfit ideas that you can play around with. You will be surprised at how seamlessly a corset can fit leather pants look as well as formal blouse one!
*We may earn money from affiliate links on this page. Please check out our disclosure policy for more details.
Your Guide To Corset Trend
What Can A Corset Do To Your Body?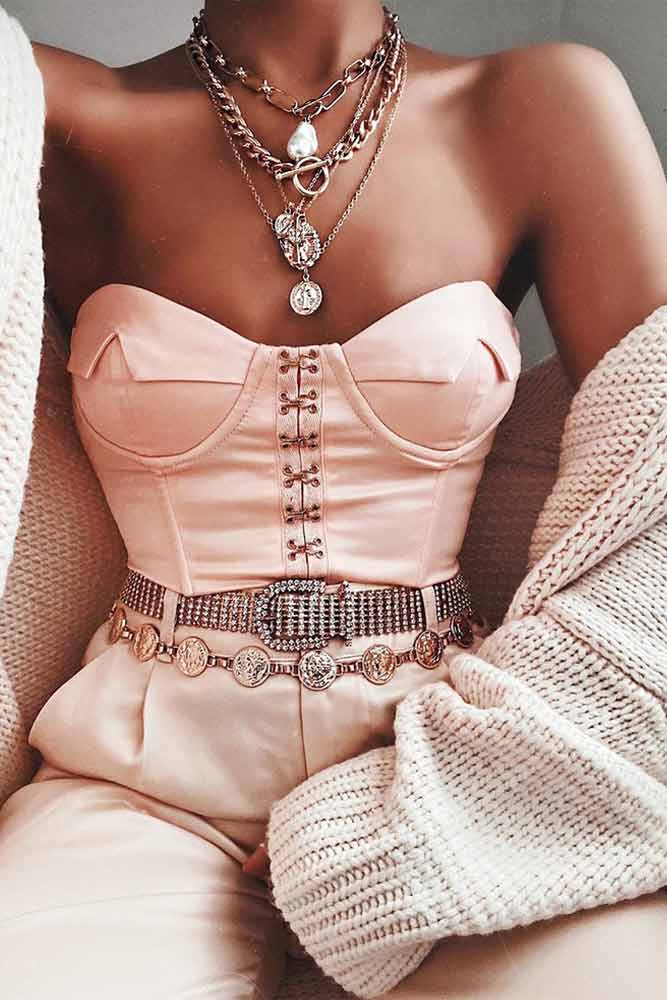 Source: Instagram/taliacupcake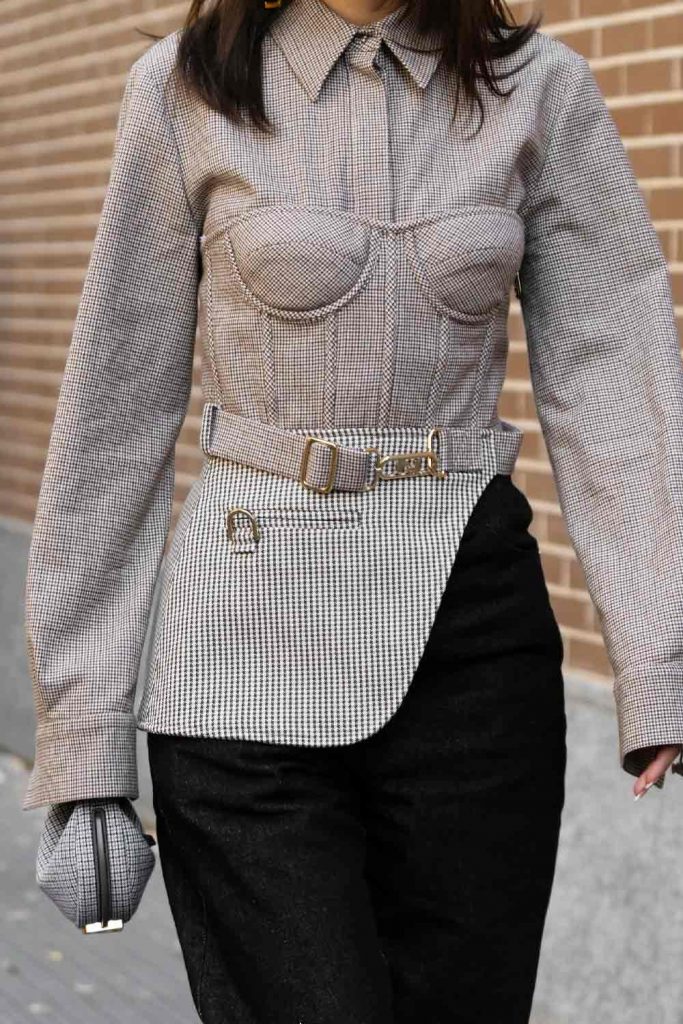 Source: photo-lime/Shutterstock
First things first, a corset is that one item that can make your body look twice as curvy when compared to not wearing one. The steel-bone corset is created precisely for the purpose. As it wraps around your body, it defines your waist like nothing else. That is why so many women wear corsets to make a statement as well as show their sense of style. However, you should not forget that corsets serve a medical purpose too. The fact is that a corset can provide that necessary back support that is needed under certain conditions.
Is Wearing A Corset Bad For You?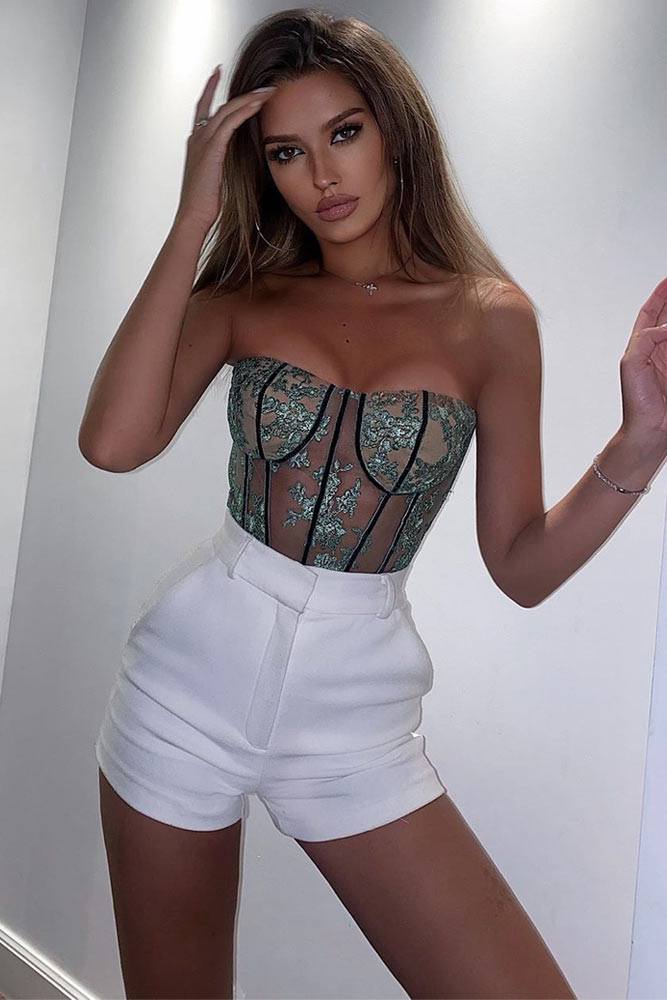 Source: Instagram/katyazubrik
We have mentioned it that there are some health benefits to wearing corsets that is why it is safe to say that there is nothing bad that an item can do to you. At the same time, it needs to be mentioned that it is you who can turn a safe item into a dangerous and harmful one. The truth is that as long as your corset does not cause you pain or discomfort, it is fine to wear. When you feel that the corset is just to tight for you even to breathe, that is when you should take it off and either get another model or stop wearing it at all.
Are Corsets In Style?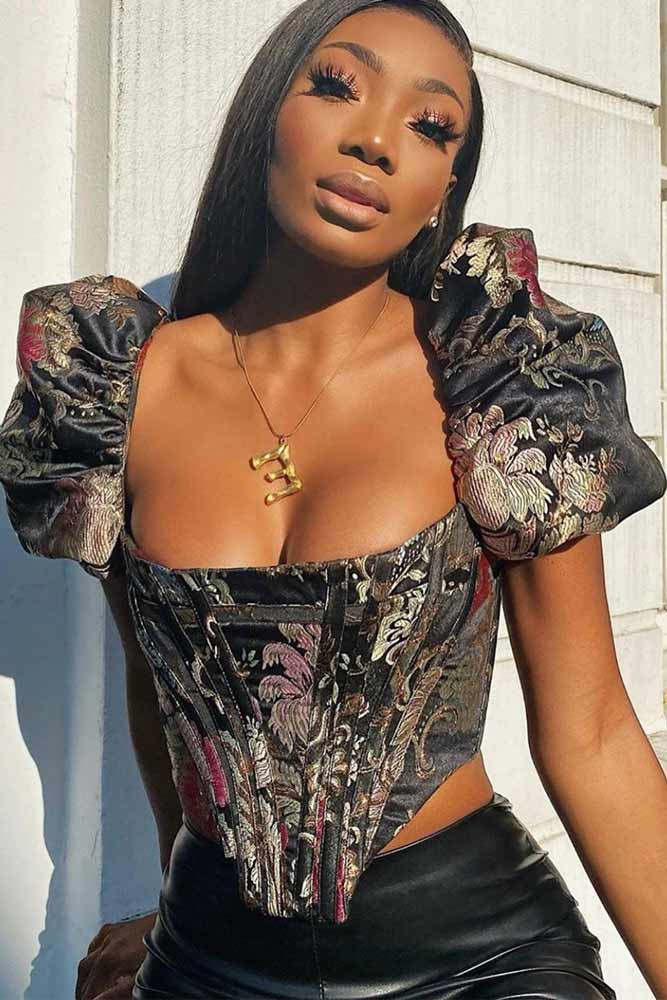 Source: Instagram/estaregrams
To cut a long story short – yes, corsets are in style at the moment. In fact, this is that timeless item that has been and will probably remain stylish no matter what. The truth is that if a long time ago corsets were used and underwear, these days, there are so many ways and options to incorporate into your look that the chances are for anyone to come up with that perfect corset option. If you do not have a corset in your wardrobe, we think that you will get a bunch of those after you see how easily they can be added to any style or outfit.
Corset Dress Outfits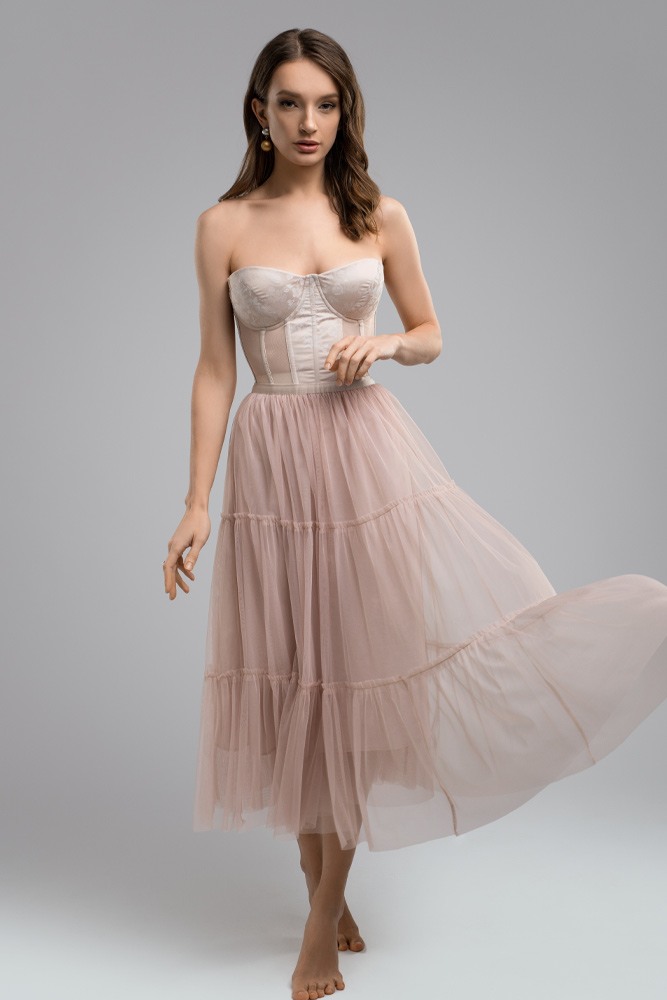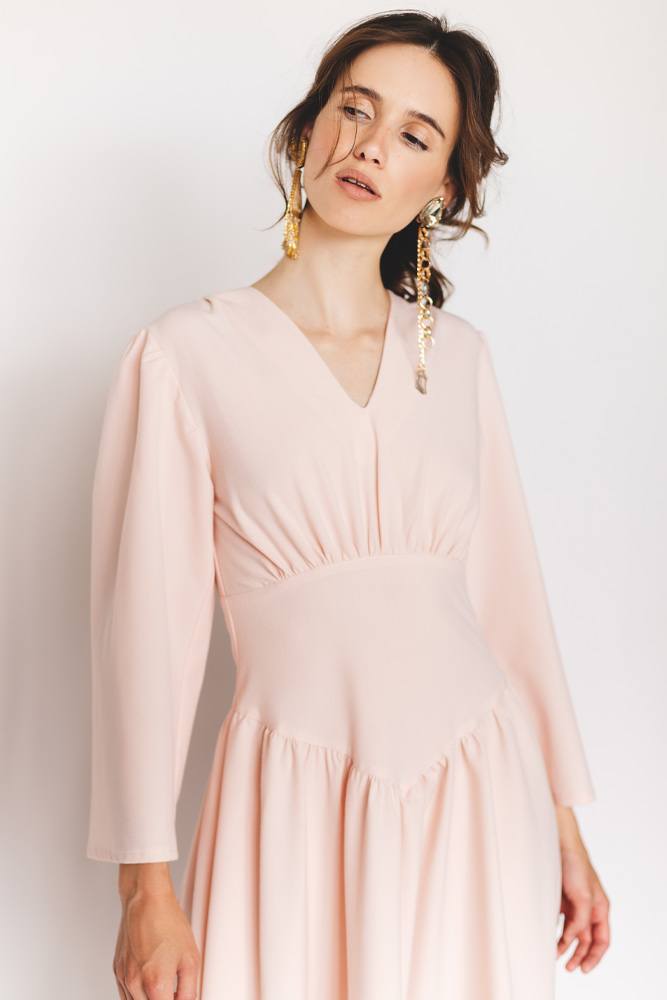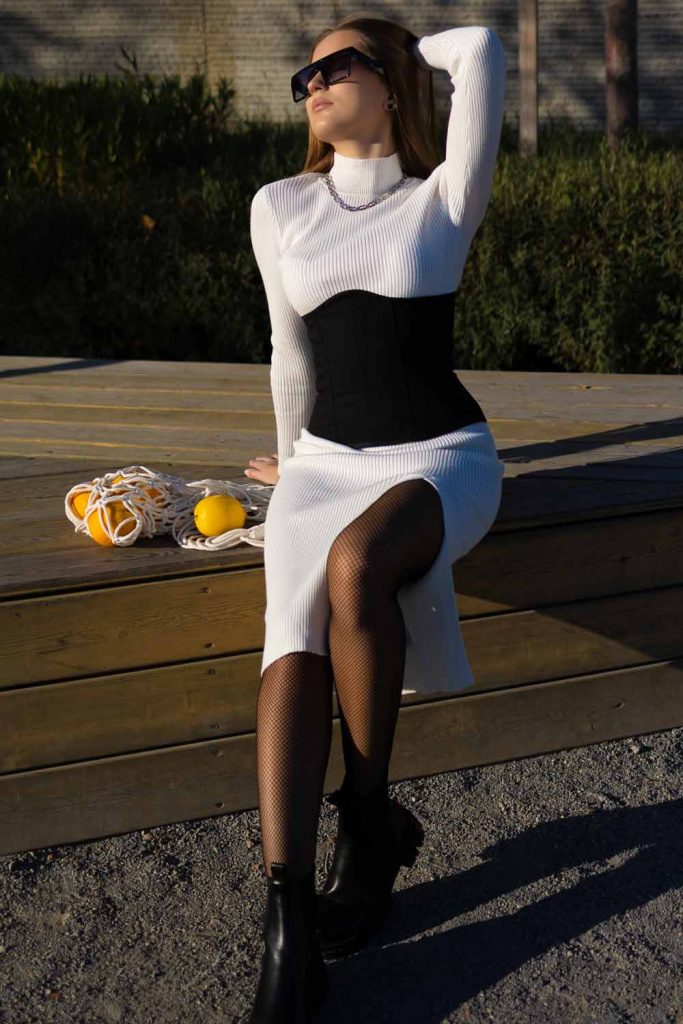 Black Silk Dress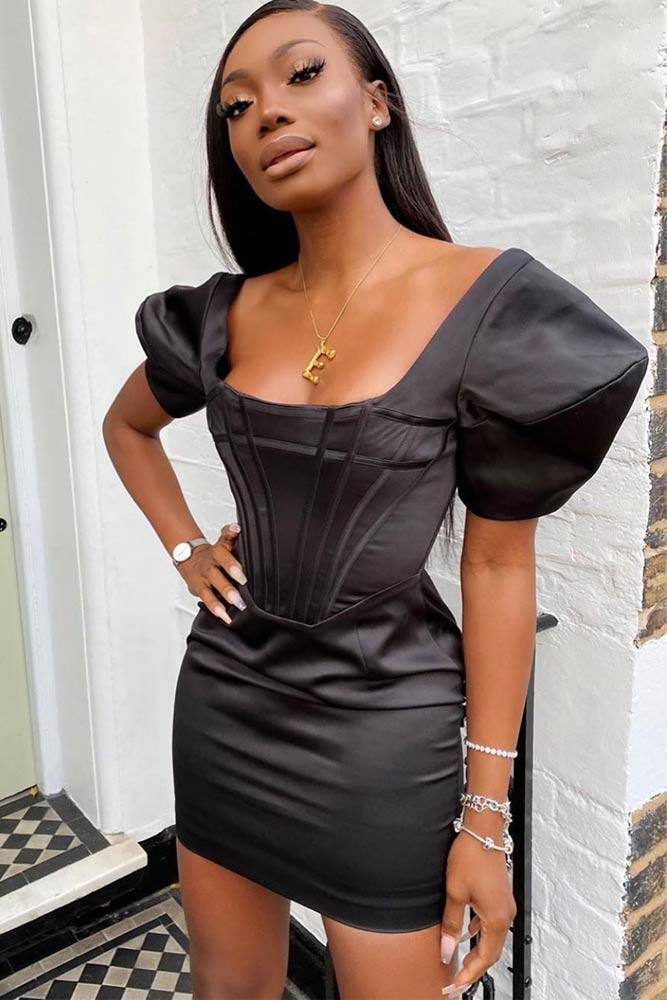 Source: Instagram/houseofcb
Women love dresses. There is no doubt about it. However, a classy dress is not something that you are going to see on a regular basis. At the same time, you can give a timeless little black dress that new twist with acquiring the corset variation of it.
Off The Shoulder Red Mini Dress With Puffy Sleeves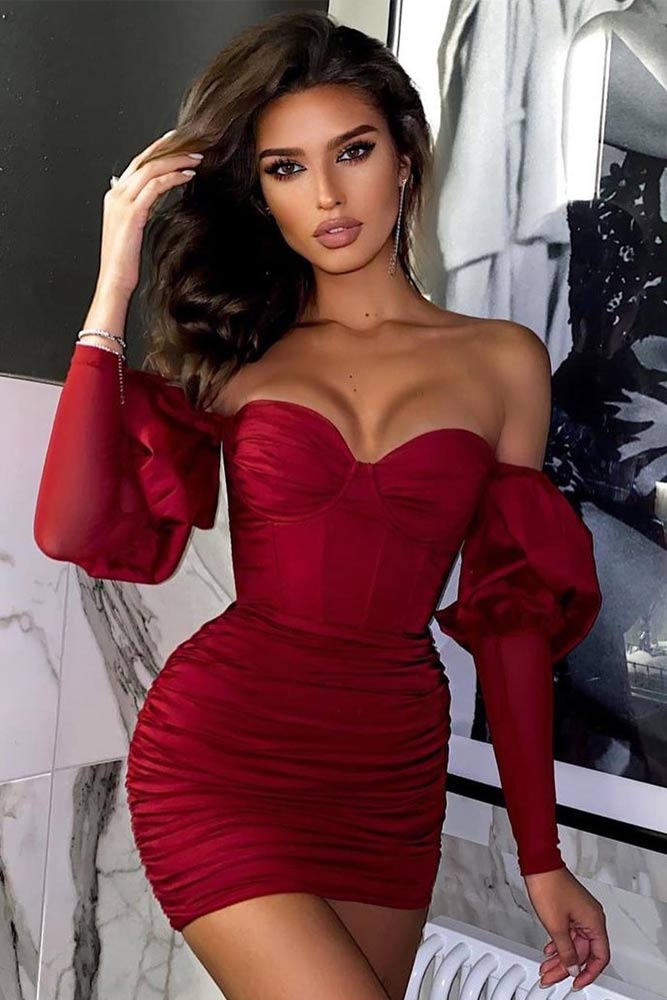 Source: Instagram/katyazubrik
There is a way to sport a sexy corset without the need to pair it with anything. What we have in mind is a hot red dress that already comes with the item added to the design. You can view this mini dress as a tribute to the past corset epochs.
White Tulle Dress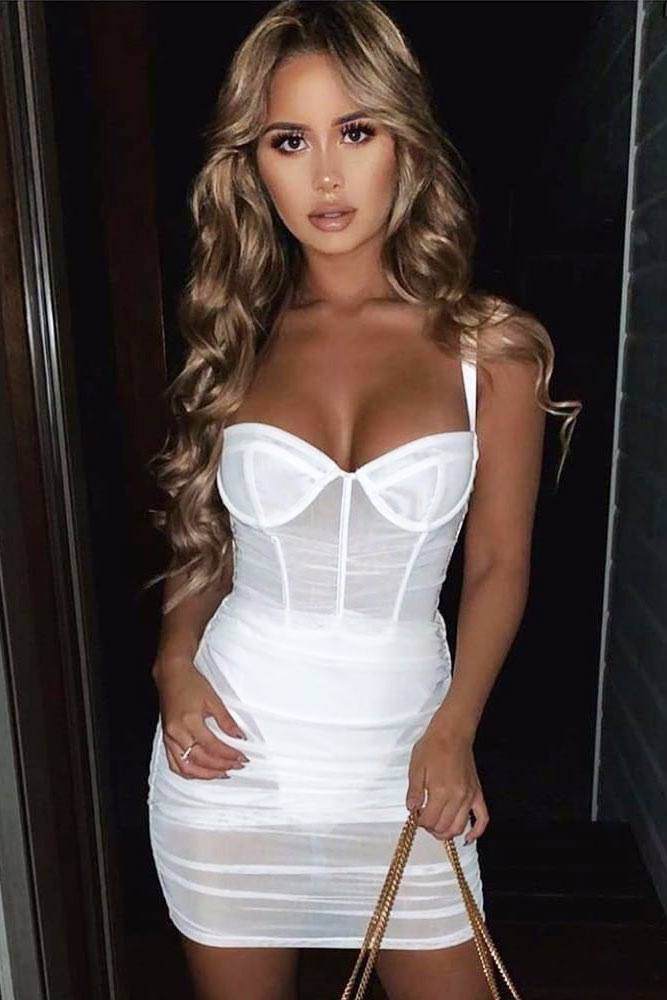 Source: Instagram/ohpolly
It is true that any trendy dress with a corset is already sexy. However, such a tulle dress takes the notion to the whole new level of sassiness. There is no doubt about it.
Tops and Shirts Corset Outfit Ideas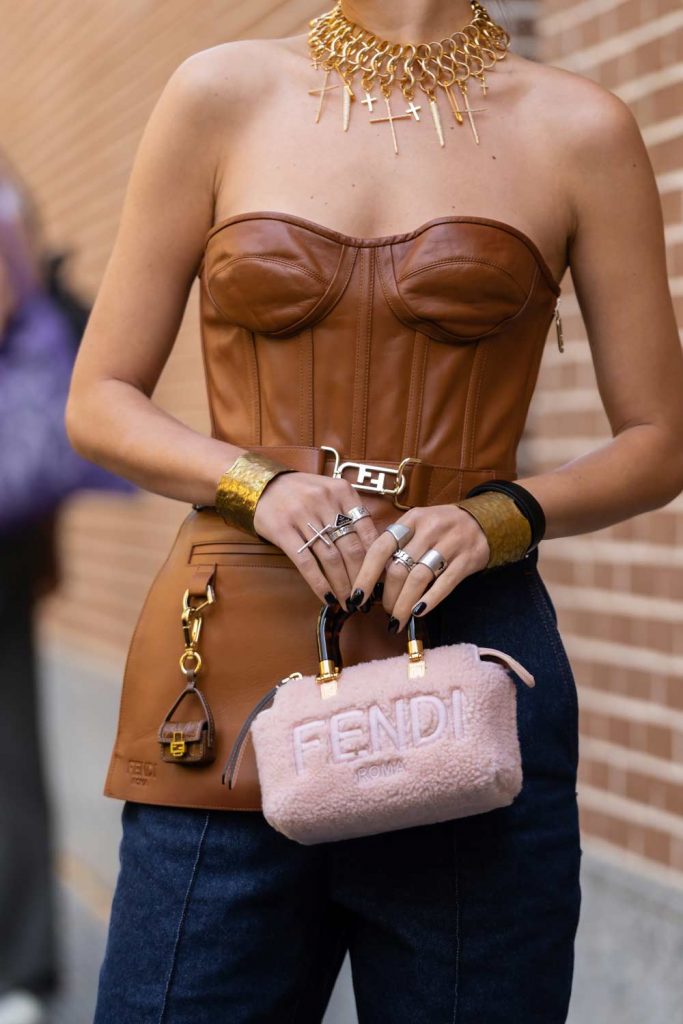 Source: photo-lime/Shutterstock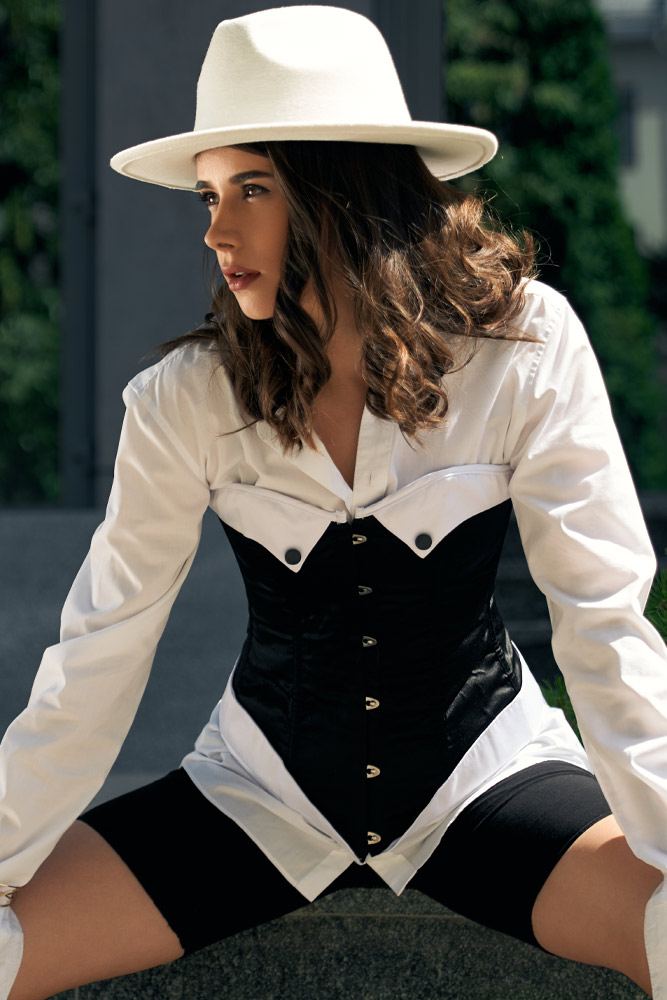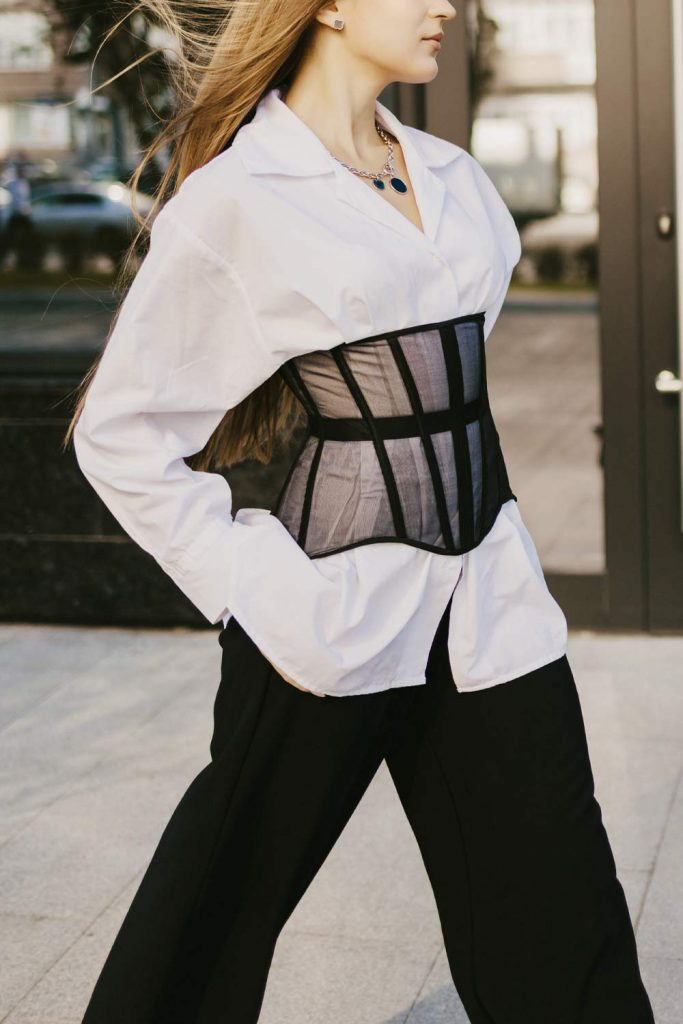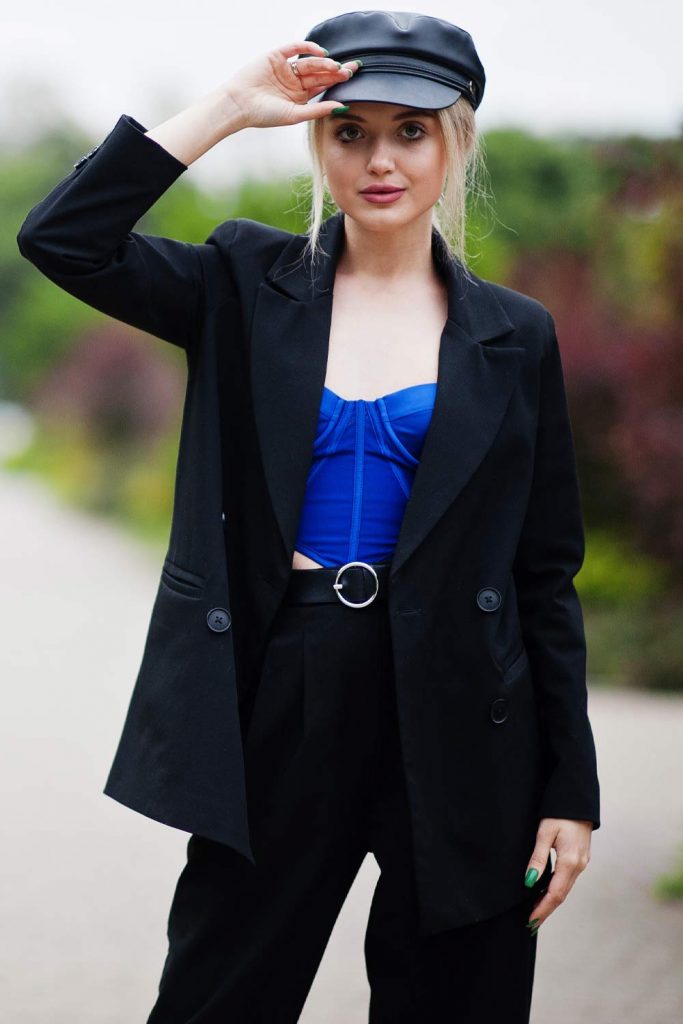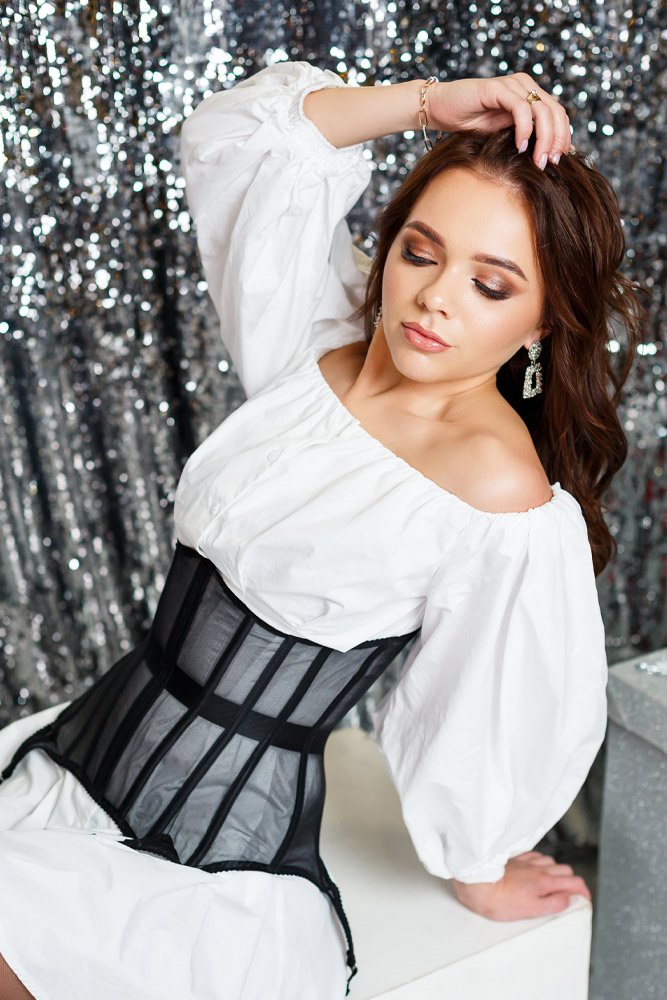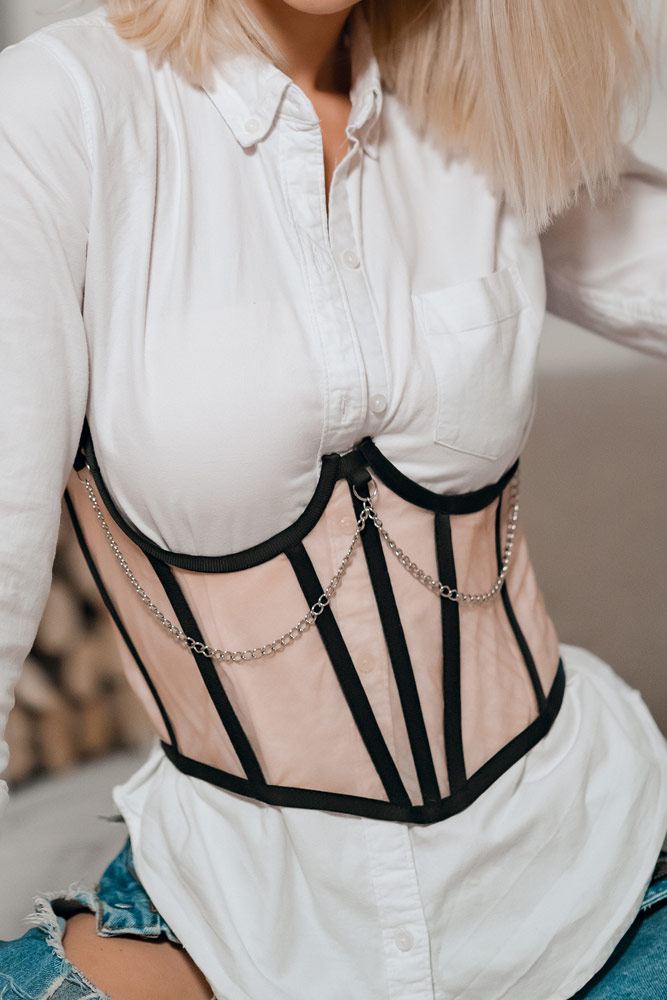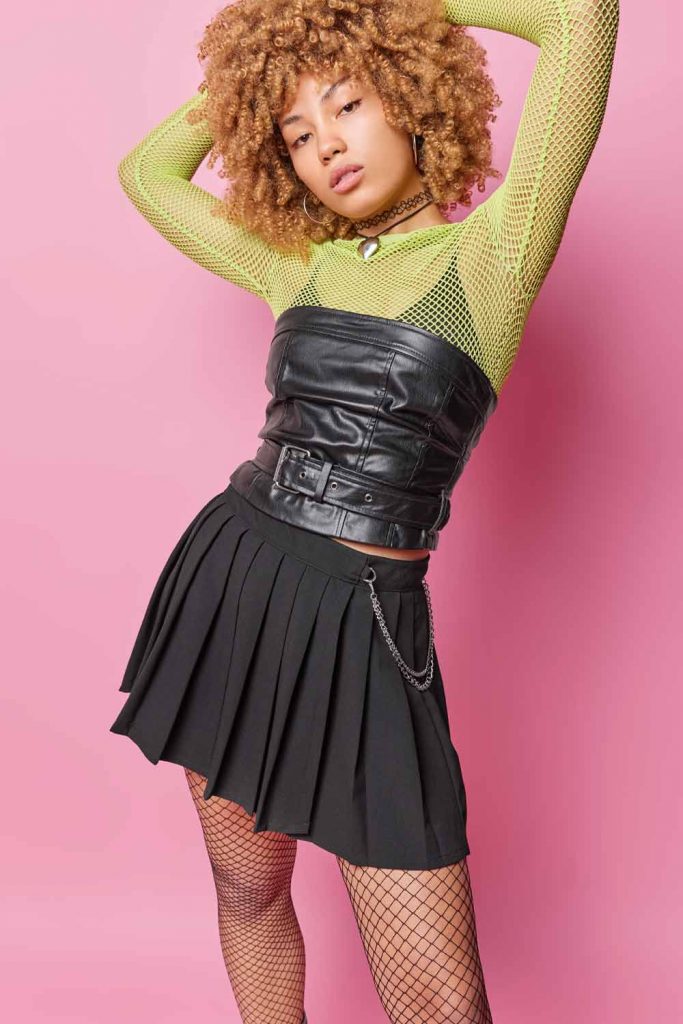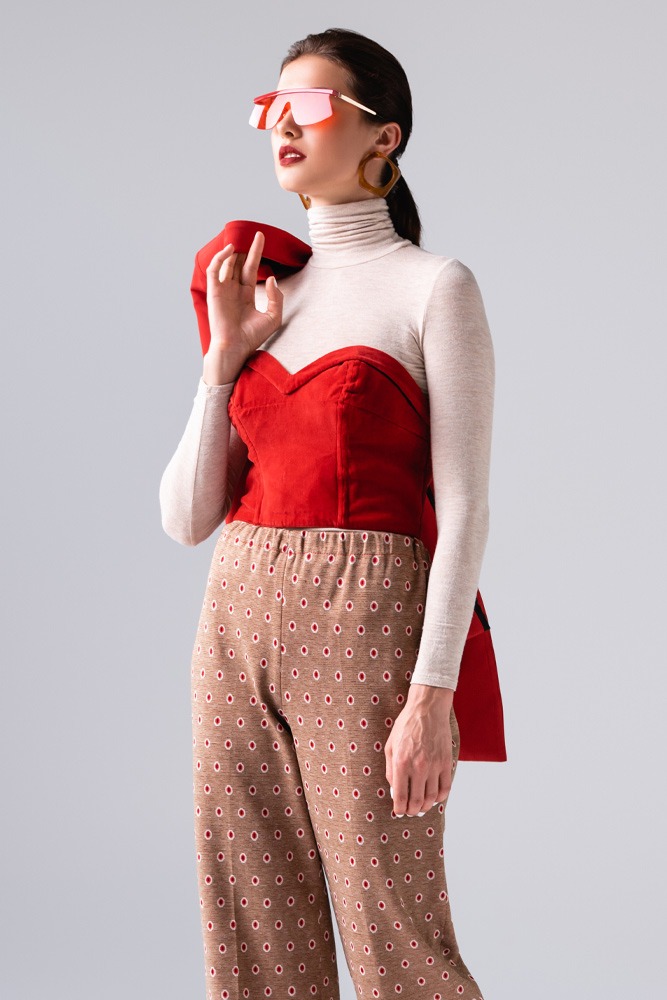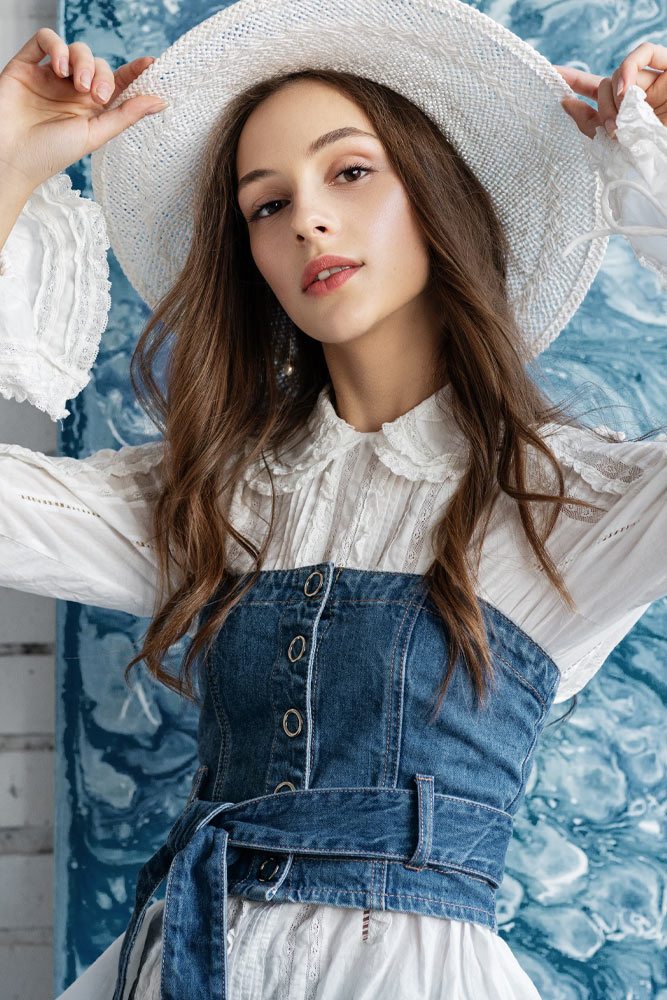 Off The Shoulder White Top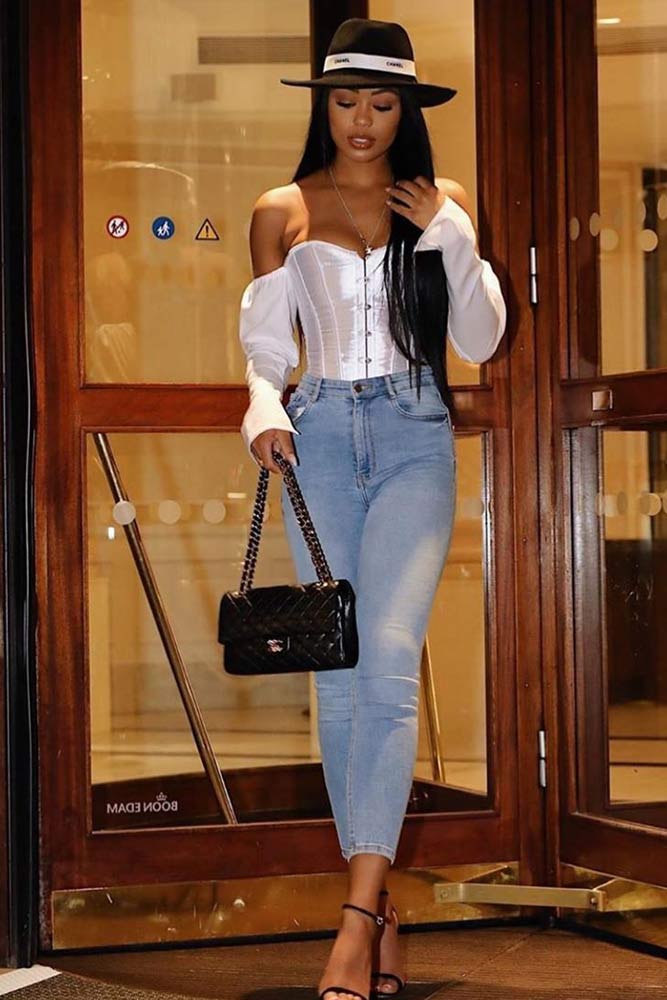 Source: Instagram/teairawalker
There are times when a dress seems out of place. However, there is rarely an occasion when tops would seem improper. If you are looking for a more casual look than such an off-shoulder top and a pair of your favorite jeans would fit like bread and butter.
White High Bust Point Top And Leather Cargo Trousers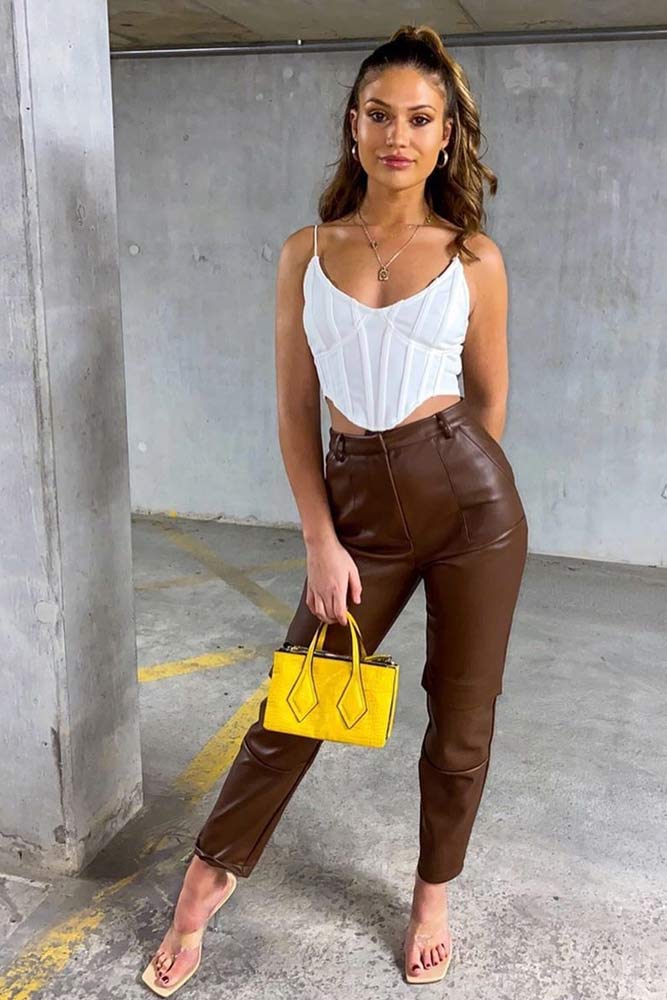 Source: Instagram/scarlettsadlerx
Leather pants are all the rage at the moment. If you think yourself a true fashionista, then this white and leather pants combo will conquer your heart.
White Top With Print Mini Skirt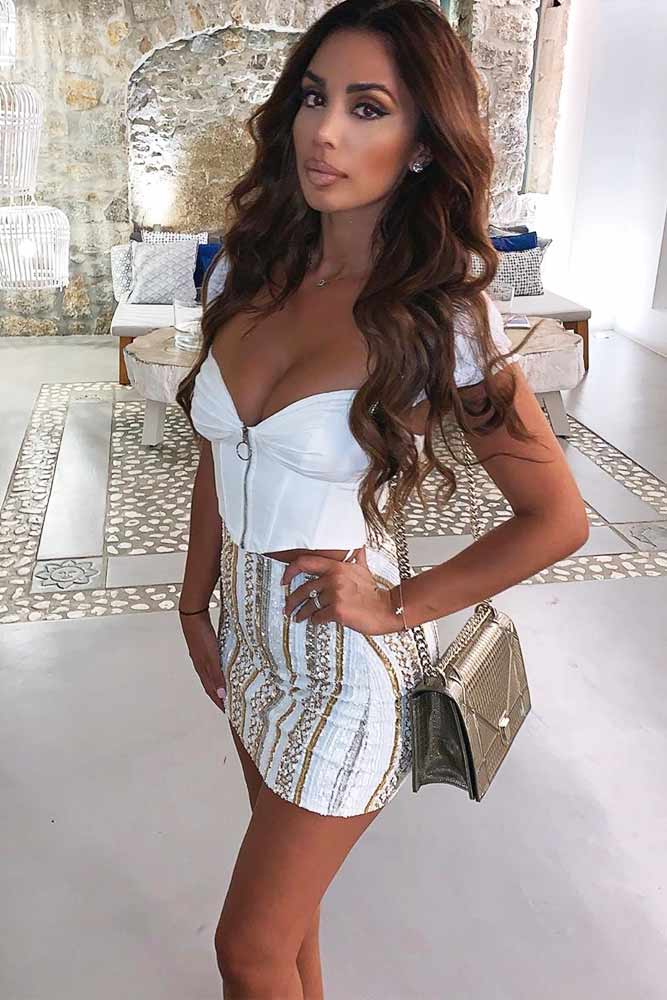 Source: Instagram/marianneknerr
It is not a secret that the corset top was created to be paired with skirts. Times have changed, and there are not so many ladies fond of old skirt types. However, a mini skirt combined with a defining corset will help you rock that party!
White Top With Shorts Outfit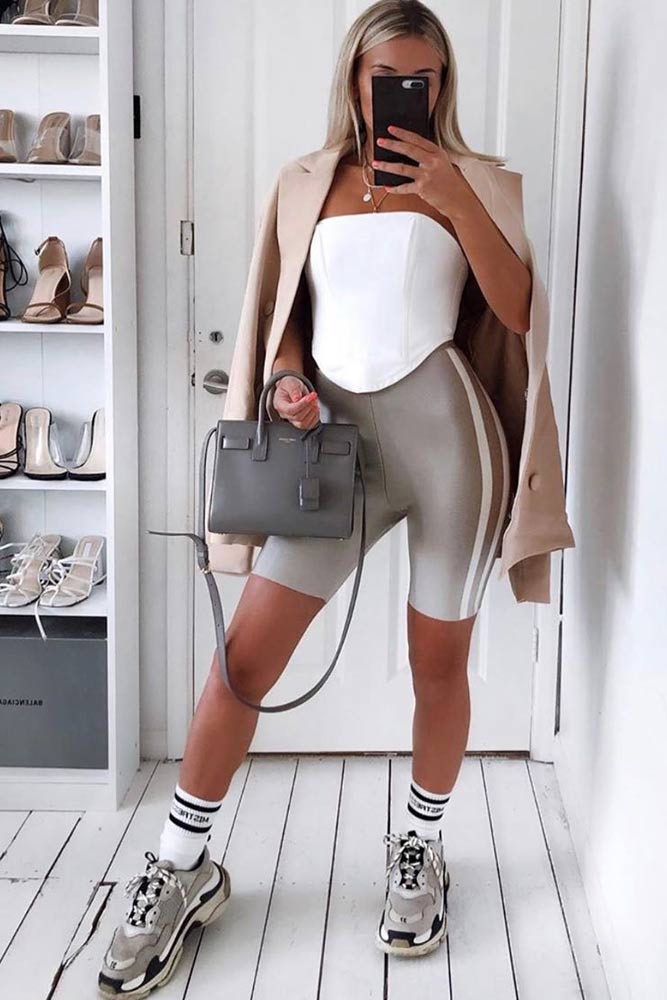 Source: Instagram/emilycocklin
If you are a sporty lady, you may think that corsets are not the item for you. That is where you are mistaken! Just look at how this white top completes the shorts and sneakers outfit.
Print Top With Yellow Pants Outfit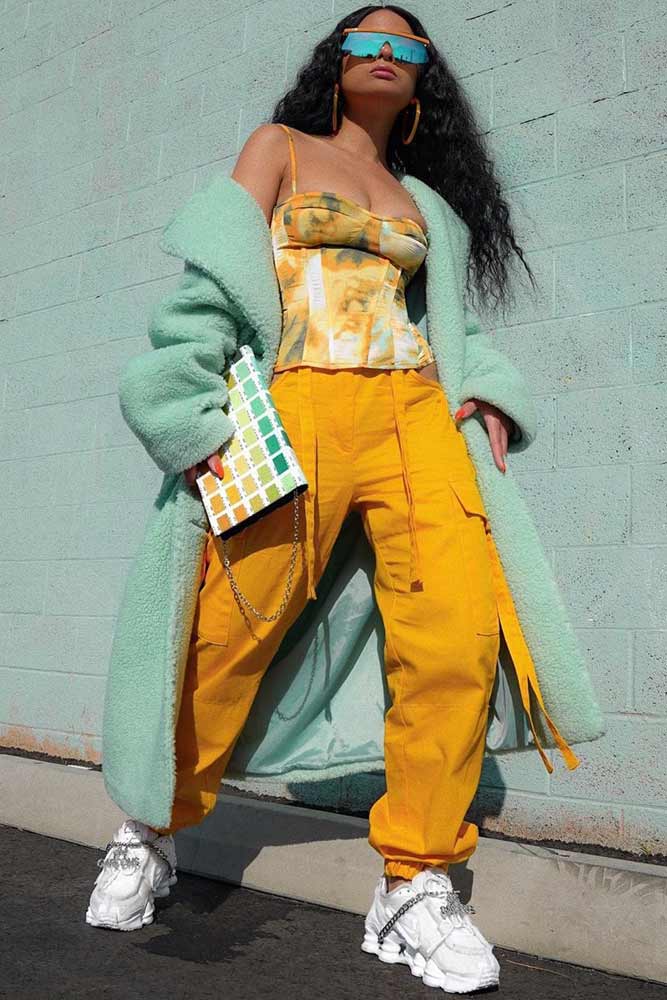 Source: Instagram/jnelv
It would be unfair to all the bright colors lovers if corsets came in black and white hues only. That is why we present to your attention this printed yellow beauty in combination with yellow military pants!
Blue Top With Pants For Monochromatic Look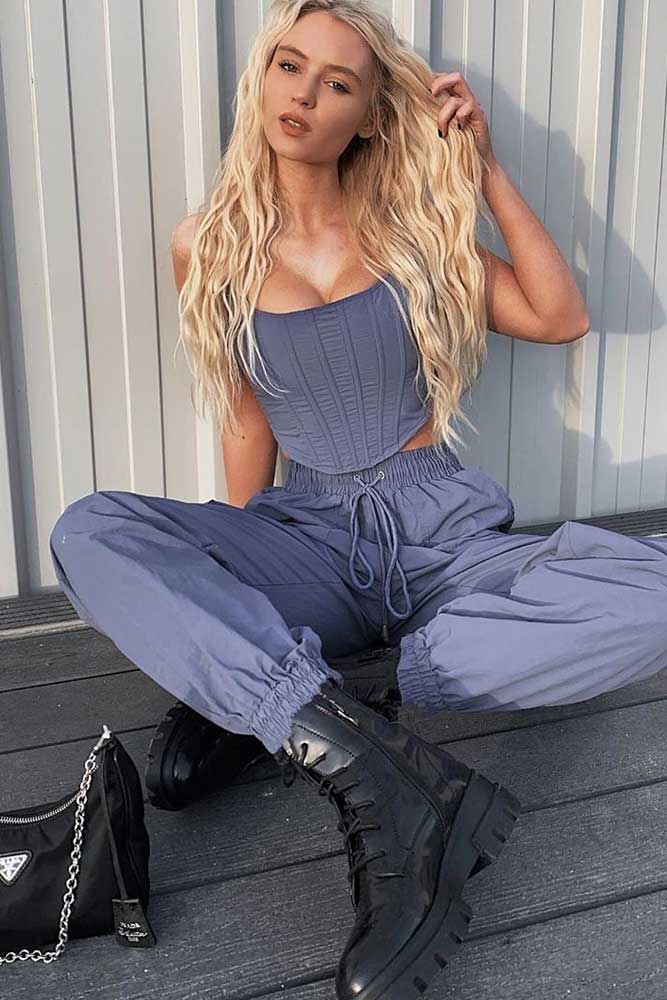 Source: Instagram/lucierosedonlan
Some ladies are all about monochromatic looks. If you belong to the category, then this blue top and trousers combo will interest you. Besides, if you want to add a little grunge to the style, we suggest you add combat boots to the picture.
Black Blazer Outfit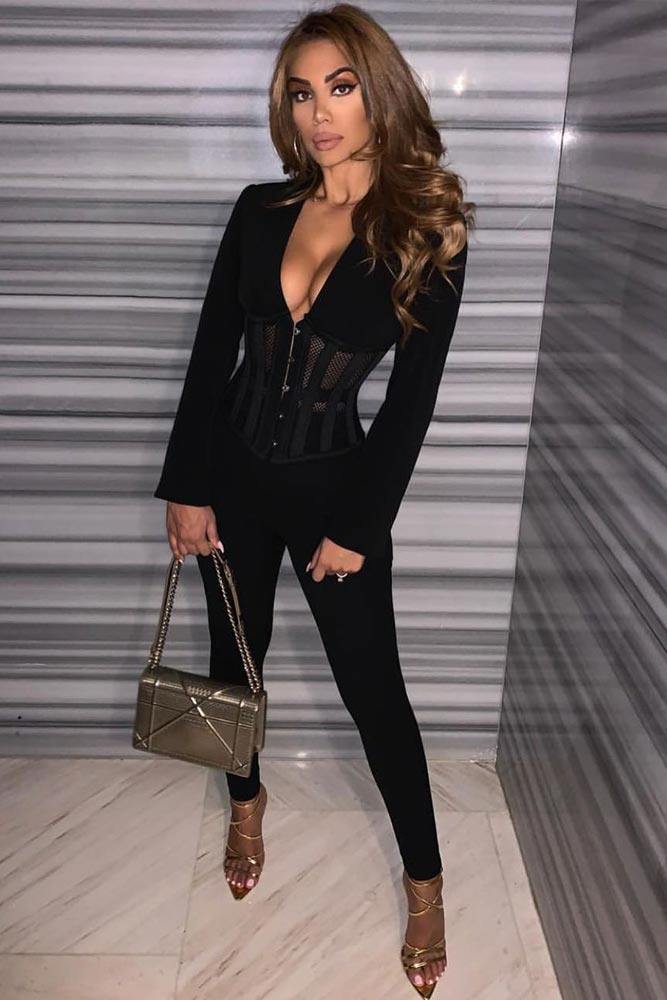 Source: Instagram/marianneknerr
Most of us are used to sleeveless corsets. However, we live during the era when nothing can limit your imagination. This black corset blazer is the best proof to the point. When combined with classic black jeans, you can create a perfectly semi-formal outfit.
Black Lace Top With Jeans Outfit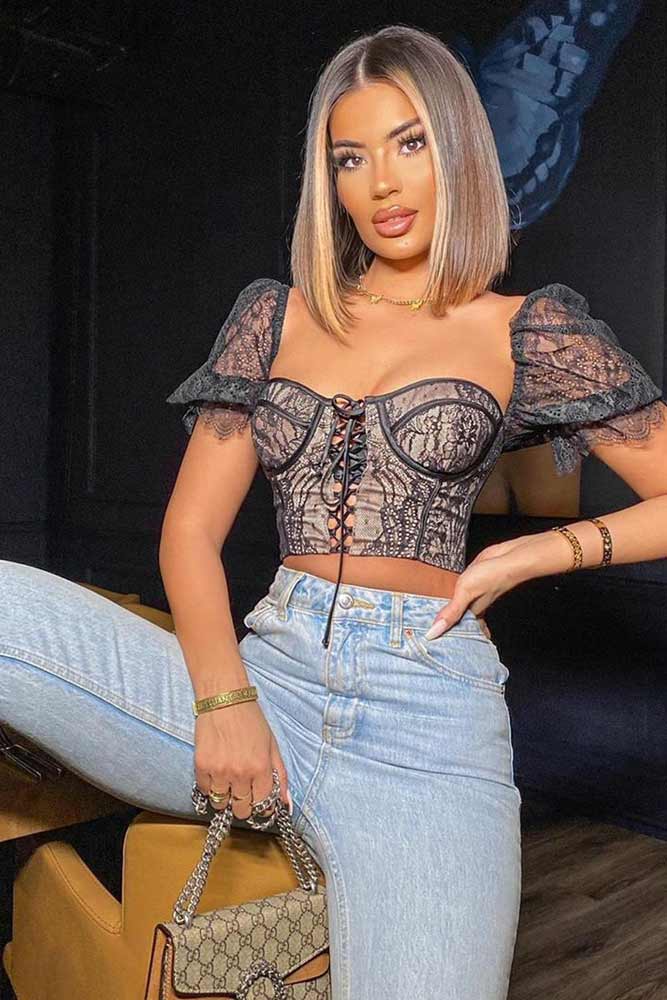 Source: Instagram/houseofcb
Not all the corsets come with a steel-bone structure. Some are quite light and comfy for a change. Such a simple laced corset in pair with trendy jeans will be the perfect mix fitted to a summer party.
White Blouse With Black Corset And Snake Pattern Print Pants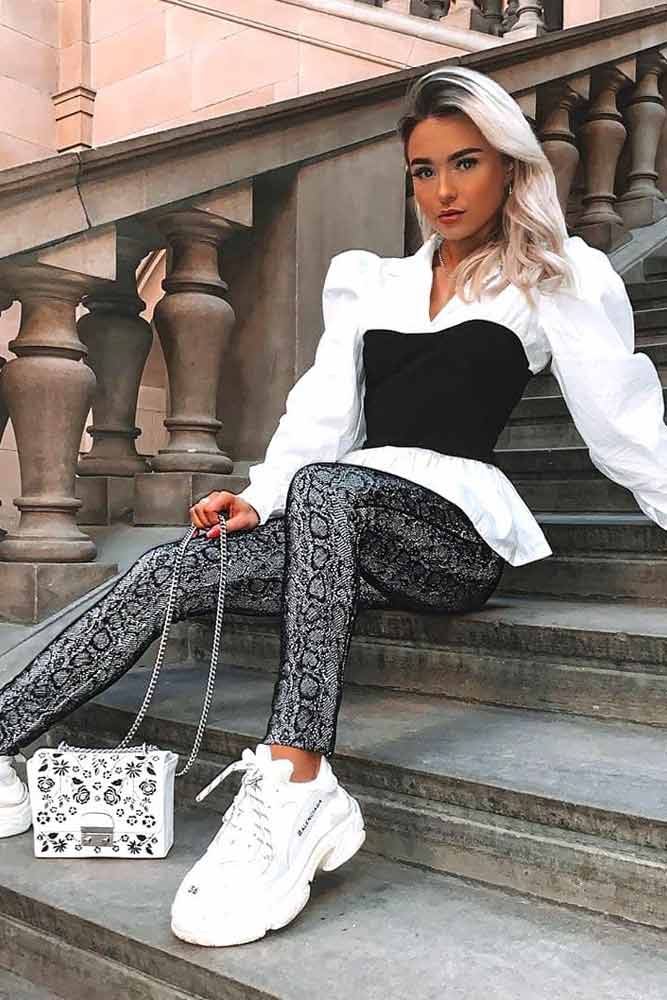 Source: Instagram/yvonnecmathers
We all love black pants, they can suit almost anything, however, there are times when you wish there were something else to give a try to. that is when we say that snakeskin pattern pants go well with a formal blouse complemented by a black corset.
Outfit Ideas With Corset Belts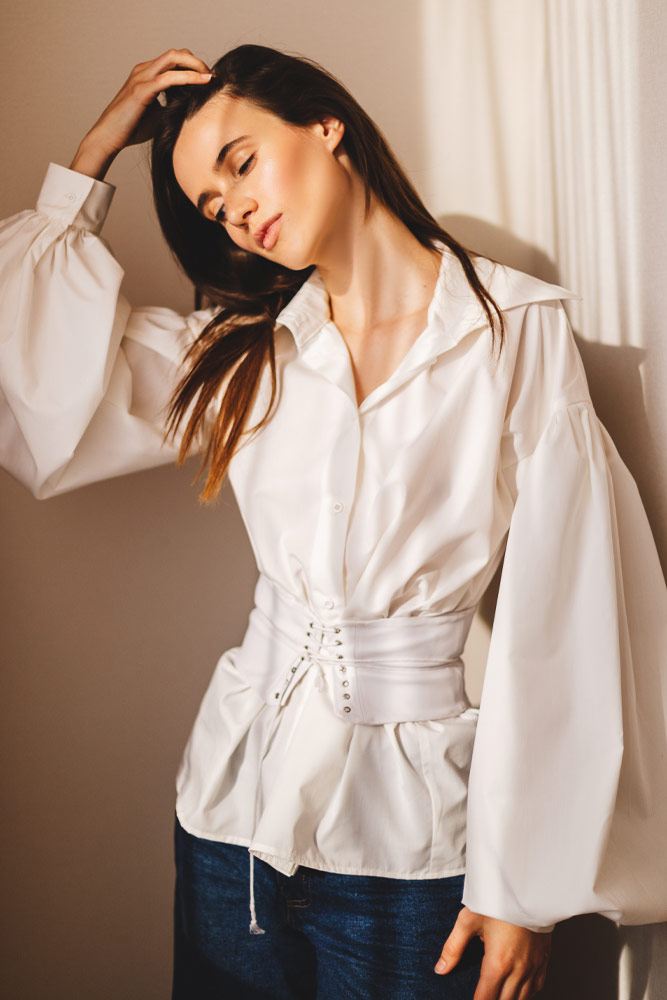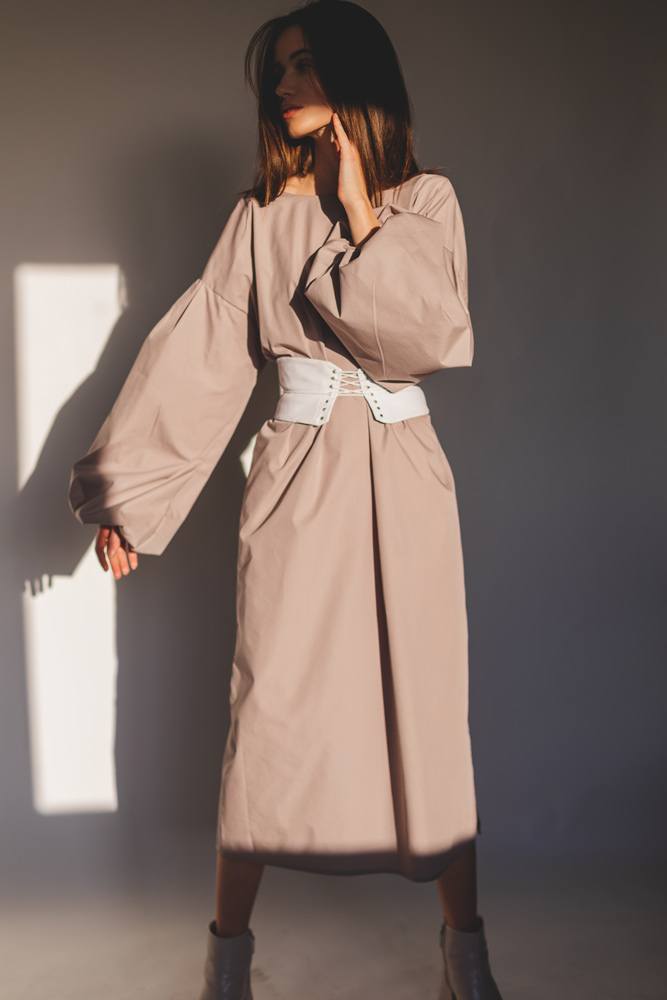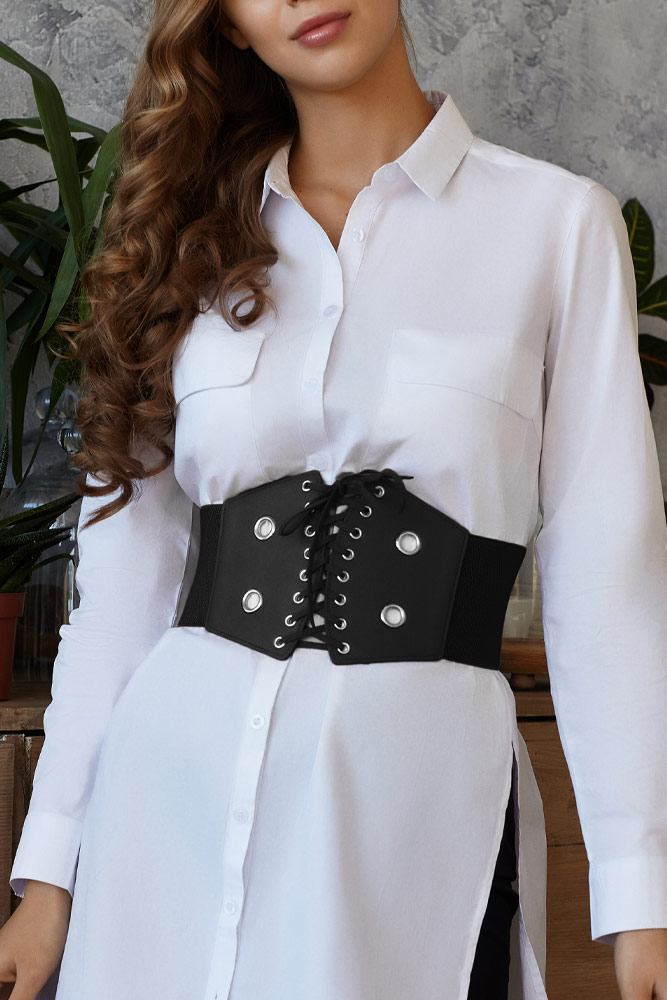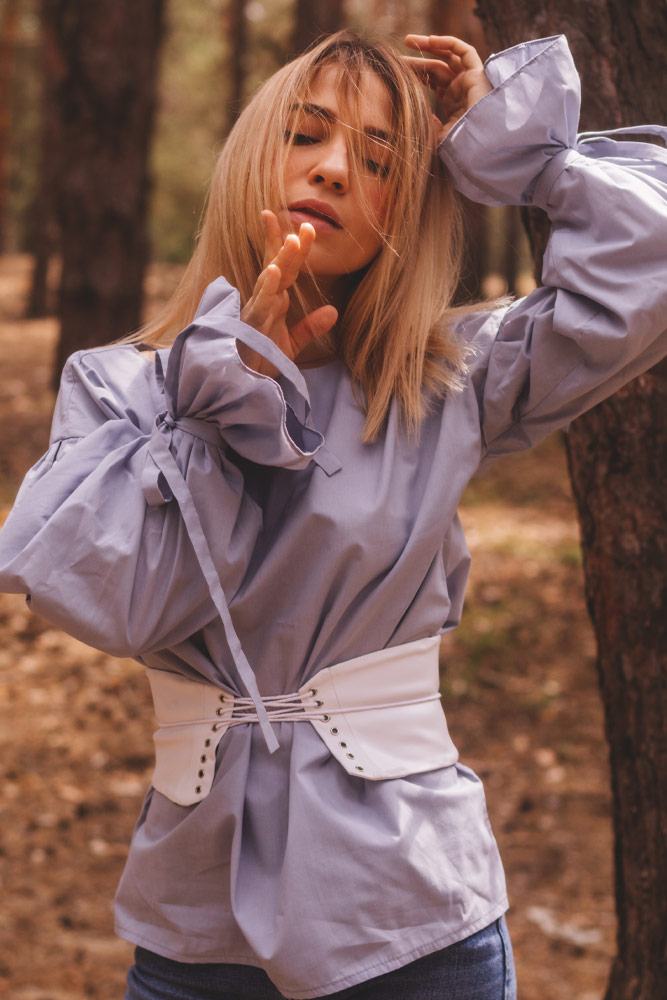 White Midi Dress With Red Belt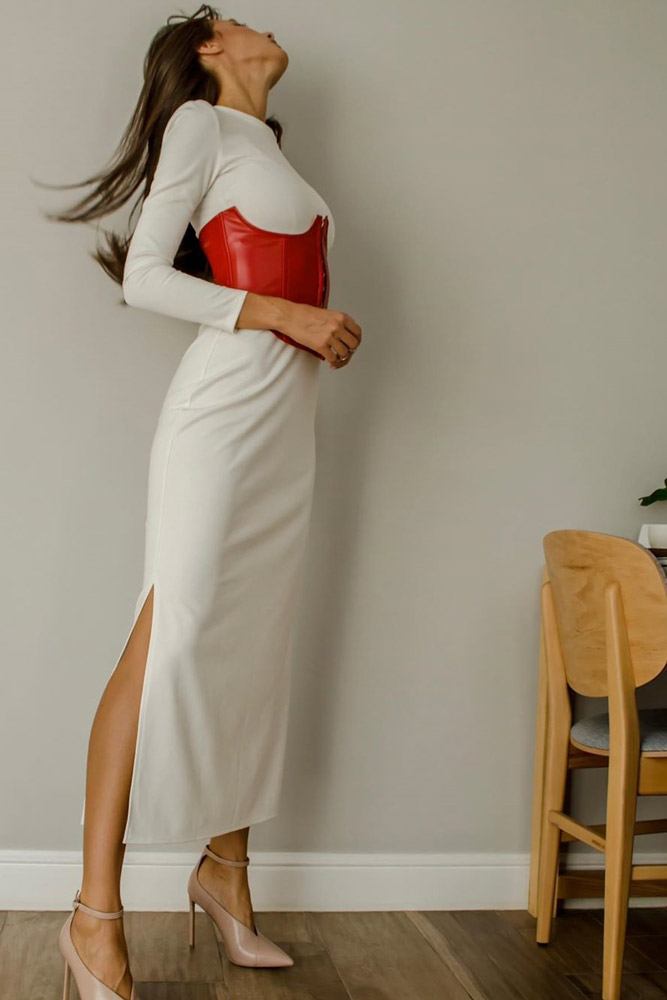 Source: Instagram/holachicas.apparel
There are many corset variations, and the corset belt is clearly one of them. The truth is that such a belt can become that perfect accent for many looks. For instance, your lovely white maxi dress with a red corset belt acquires that edgy and daring but elegant vibe.
Shiny Pink Belt With Black Mini Dress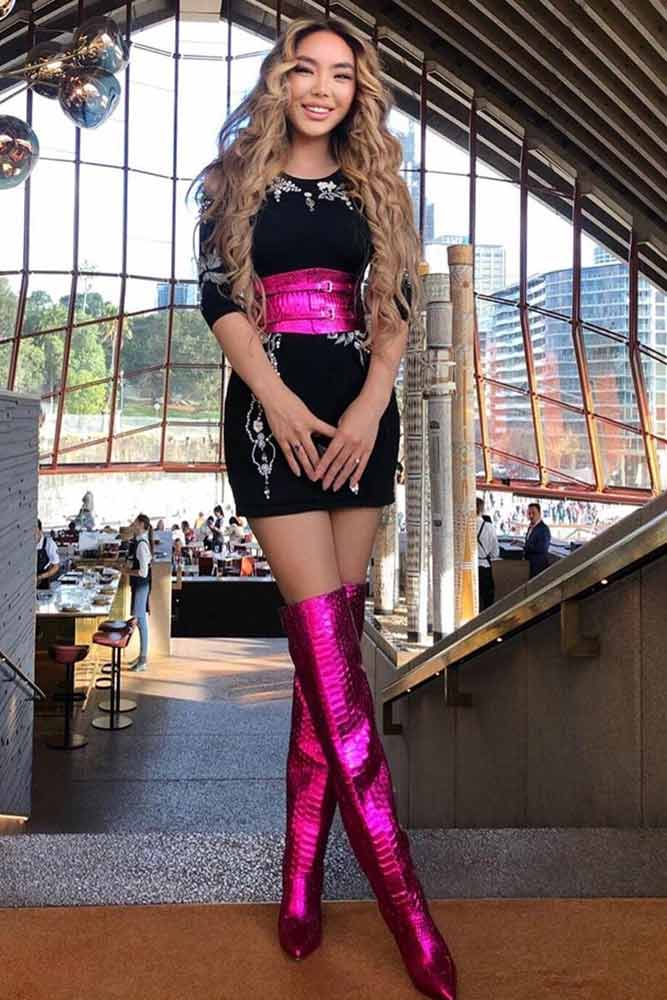 Source: Instagram/oogii.com.au
It is amazing how one simple detail can change the whole look for the better. In this case, a sparkly pink corset matched with the same-colored boots and little black dress will help you steal the show no matter where you go.
Asymmetric Print Dress With Black Belt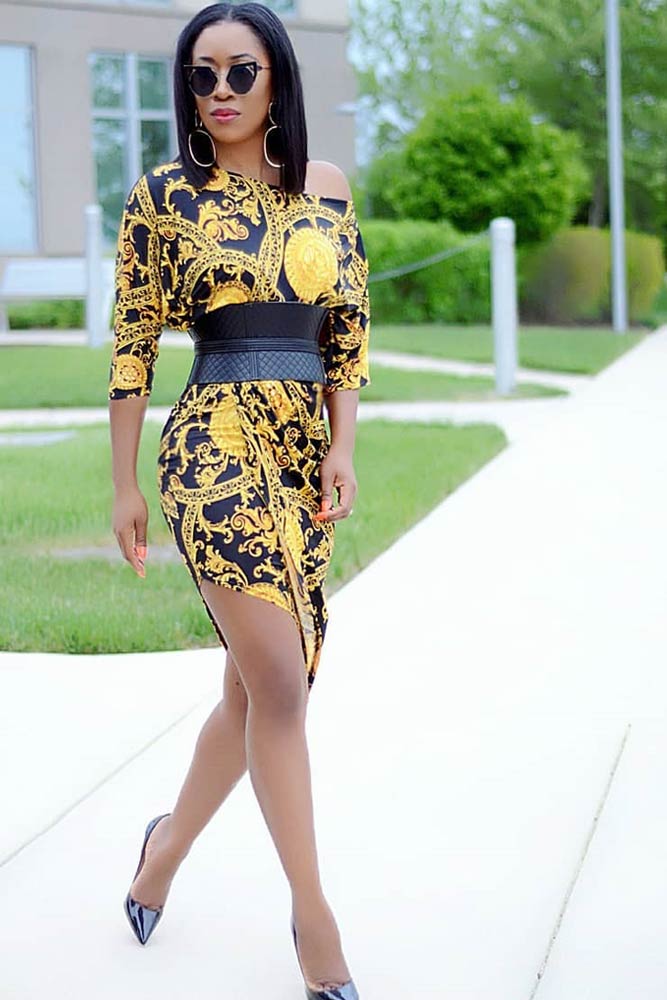 Source: Instagram/living_my_bliss_instyle
A leather belt deserves special attention. Let us explain why. The fact is that very often, leather items are considered to be edgy. In the given case, a leather belt introduces nothing but elegant into the look, don't you think?
A corset has been an irreplaceable item in women's wardrobes of all time. It is time you learn how you can add it to your style these days too. We assure you the ideas are many and the chances are that you are going to fall in love with a few at least!
FAQ: Corset
Is it healthy to wear corset?
Prolonged wearing of a corset, also known as a waist nipper, especially a steel bone corset, can actually cause the organs to move permanently and lead to internal damage to your body.
Can guys wear corsets?
Corsets can still be worn for medicinal reasons and provide back support, and many modern-day men prefer to wear them for aesthetic reasons. Wearing a corset emphasizes the male V-shape from the shoulders to the waist much more than it does hourglass shape from the waist to the hips in women.
Will wearing a corset flatten your stomach?
Not only the corset creates the highly desirable hourglass shape, it also smoothes the abdomen, strengthens the chest and narrows the hips. The most commonly worn corsets like shapewear help build confidence and make you feel better with the dress you've been longing for.
REFERENCES:
A corset is a garment worn to hold and train the torso into a desired shape, traditionally a smaller waist or larger bottom, for aesthetic or medical purposes (either for the duration of wearing it or with a more lasting effect), or support the breasts. Source
A basque is an item of women's clothing. The term, of French origin, originally referred to types of bodice or jacket with long tails, and in later usage a long corset, characterized by a close, contoured fit and extending past the waistline over the hips. Source