Fashion and style have evolved greatly over the past decades. However, there is that one item that stays in no matter what. In case you wonder what we have in mind – it is a skirt. There are definitely multiple types of skirts out there and each style suits particular figure type there is no doubt about it. If you still do not know, which kind of skirt would fit you best – you have come to the right place. Today we are not only going to discuss all possible skirt types but we will also accent which figures and occasions they suit most. So, read on!
Maxi Skirts
Source: maluvanni via Instagram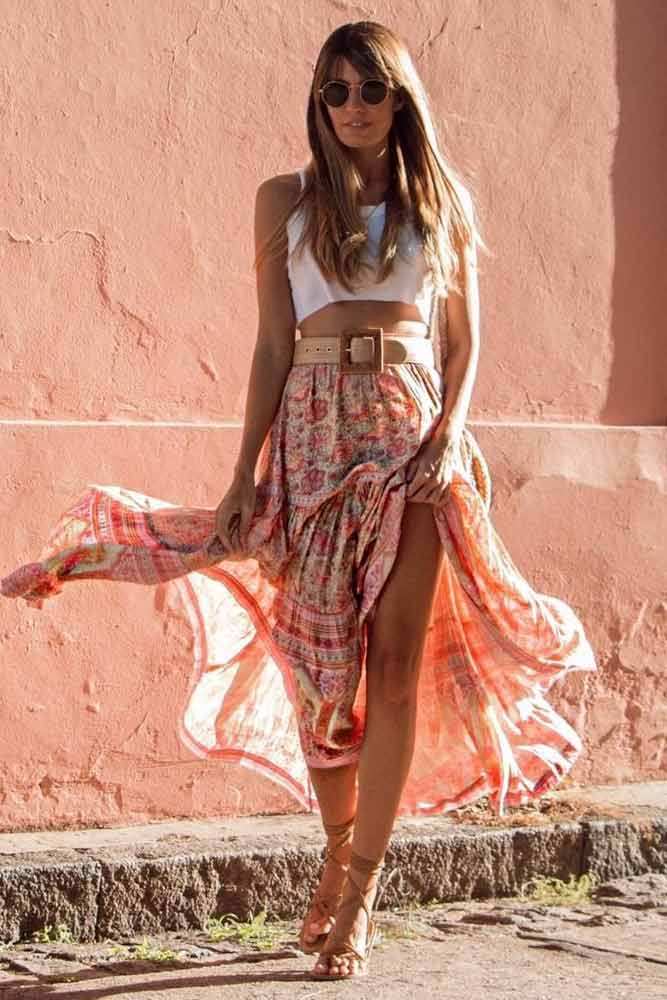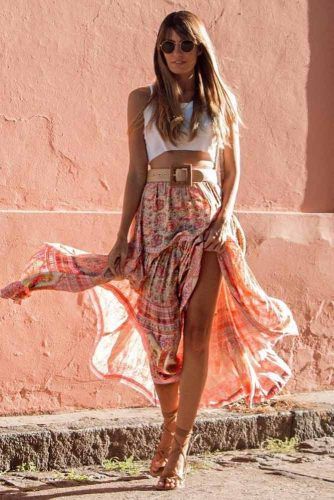 We will begin our discussion with a maxi skirt. Maxi skirts are long and that is not that difficult to figure out from the name itself. However, it should be mentioned that usually they are low-waisted and that means that tall women with hourglass body shape would look their best wearing such type of skirts. Very often, maxi skirts are made of flowing materials and they are quite loose and of ankle-length. This leads us to the conclusion that such a skirt would not be the best choice for you if you are quite short. Keep it in mind that mostly such skirts are for casual wearing, yet exceptions happen.
High West Skirt
Source: somewherelately via Instagram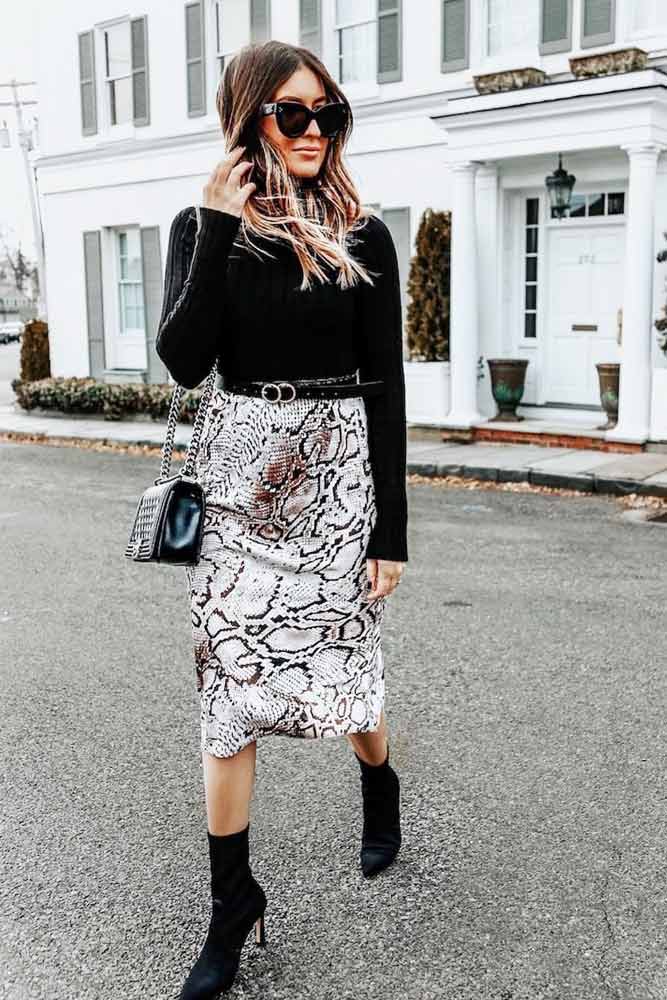 The truth is that high-waisted skirts come in many various styles. The only prominent feature is the waistband sitting above your belly button, which flatters your waist. In most cases, such skirts have various adornments at the waistline. They can be both casual and formal, however, such skirts would not be the best choice for women with the heavy bust, keep it in mind.
Mini Skirt
Source: mumuandmacaroons via Instagram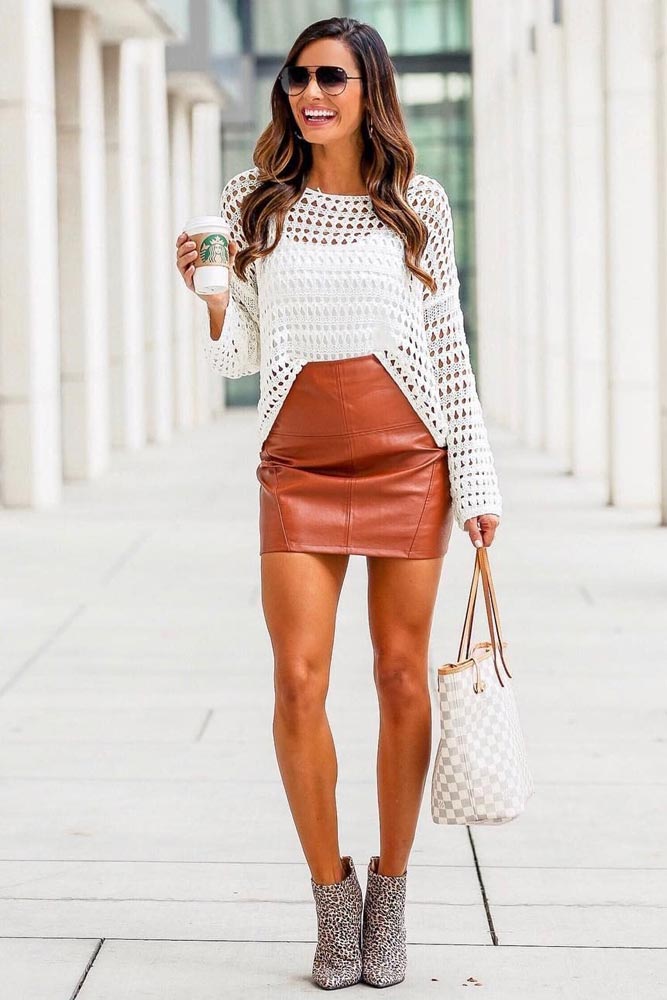 The mini skirt is something that most of you have worn at one time or another. There is no precise length for such a skirt anything that starts halfway down your thighs can be considered a mini. Such skirts can be made of various fabrics, and come in appropriate for many occasions with an informal touch to them. However, tall women need to be careful with those since this type of skirts suit shorter women more.
Flare Skirt
Source: jeanwang via Instagram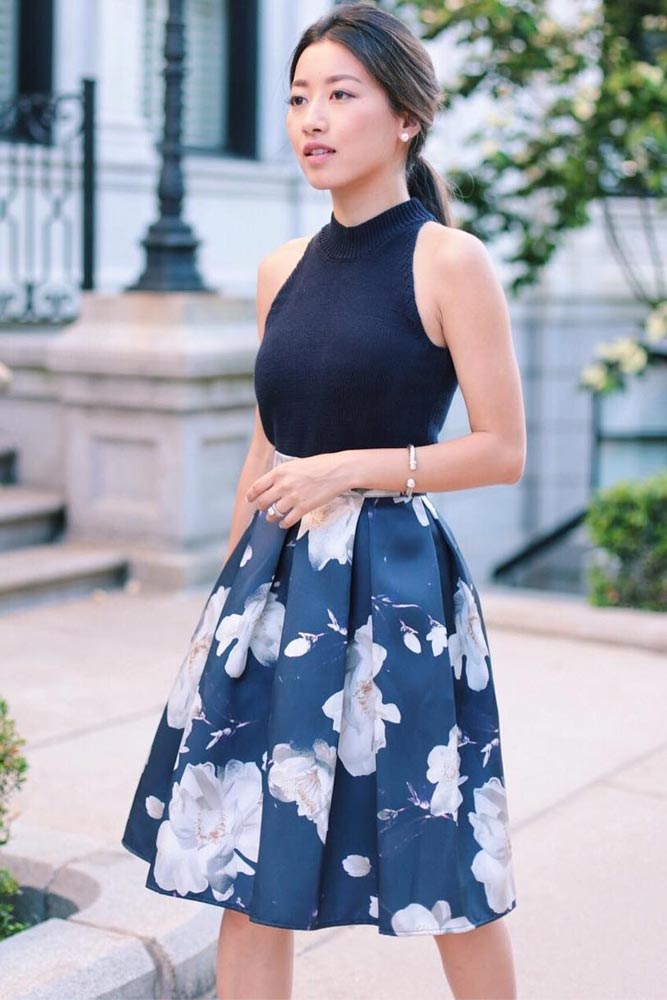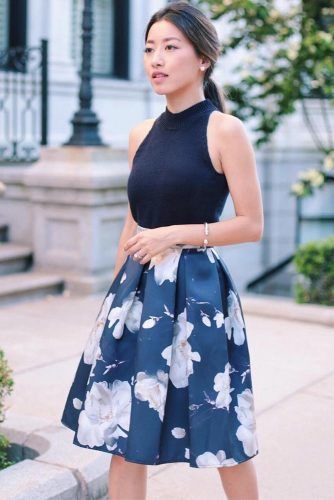 A flared skirt is a proper choice for petite ladies when it comes to a formal event. Of course, you can pull this type of skirts off whenever you like, but formal touch to it is always recognizable. While plum women need to keep away from this style since it will only bring in some more width to their silhouettes.
Pleated Skirt
Source: isabelselles via Instagram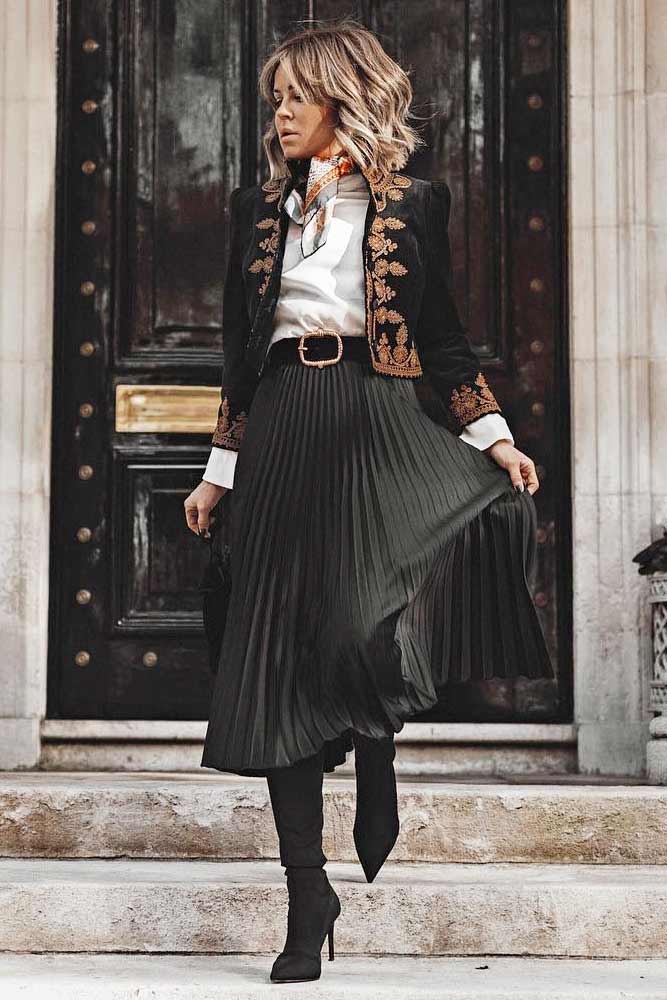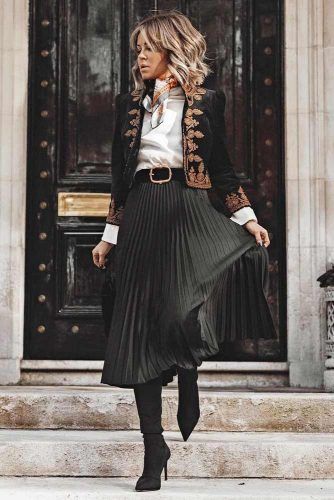 It is safe to say that a pleated skirt is universal. The fact is that it suits all body types as well as body heights. Besides, you can wear it almost anywhere and there is no need to iron it, which is surely a tremendous advantage. Usually, these skirts come in very light materials such as silk or satin because other material can create quite an awkward impression when combined with the style.
A-line Skirt
Source: thecharmingolive via Instagram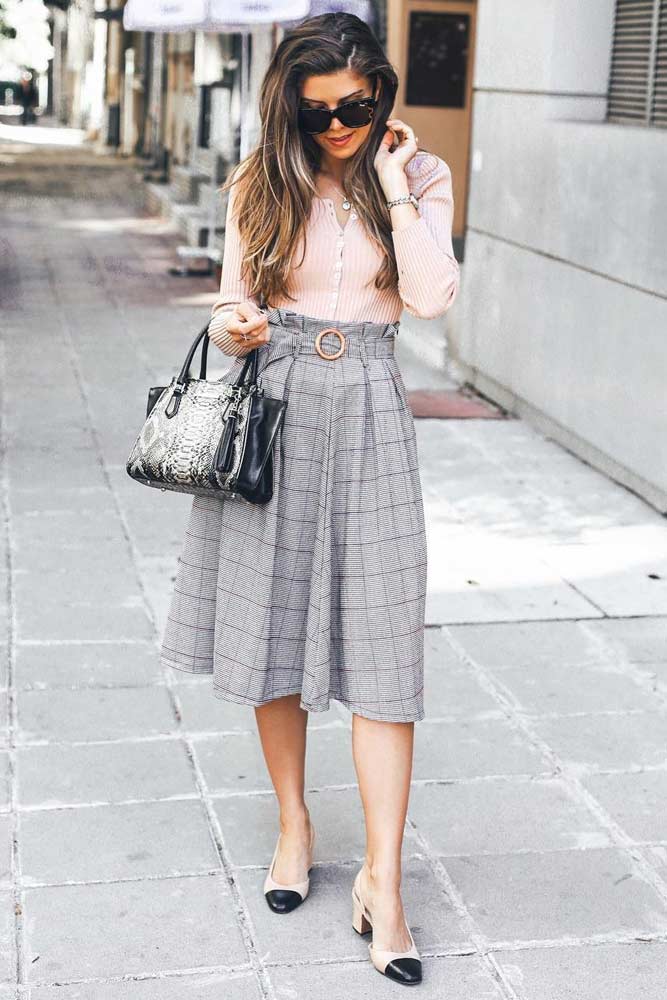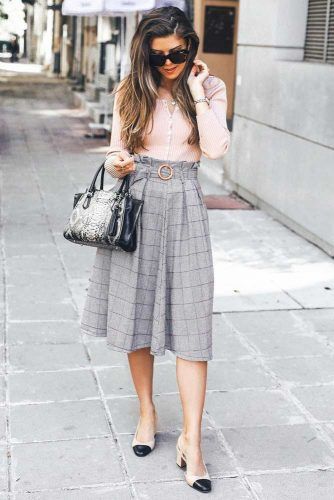 A line skirt is always elegant looking that is why it is often worn to formal occasions. What is more, such skirts are not only classy but also universal, only very small women would look quite inappropriate wearing such a type. Apart from that these skirts come in many lengths, colors, materials, and patterns which makes it possible for every lady to pick her favorite A-line skirt.
Tutu Skirt
Source: blisstulle via Instagram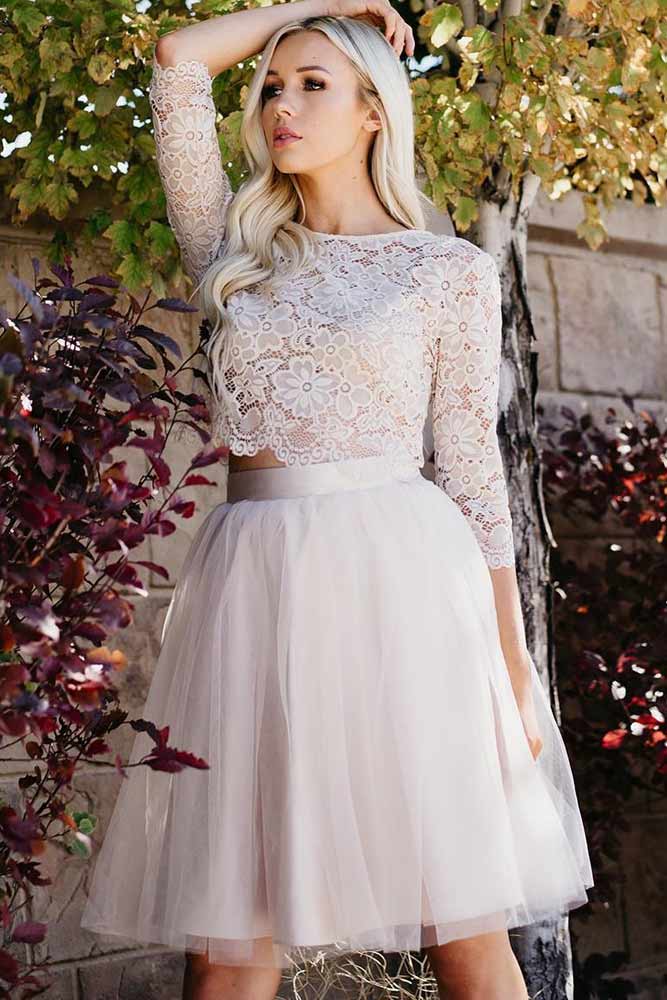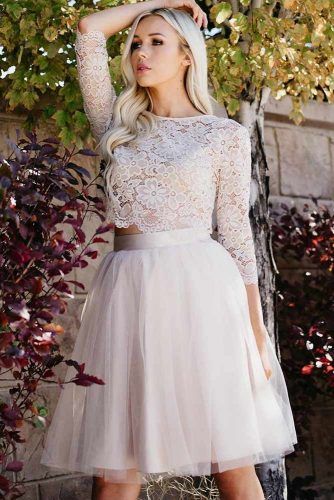 Most of you may think that tulle skirt should belong to ballerinas only. Nevertheless, something named tutu skirt has made its way into modern fashion recently and many women fell for it. That is why if you are looking for a perfect casual or party skirt – this one may be the one. However, you need to be careful with this type if you have a heavy bottom.
Skater Skirts
Source: mangorabbitrabbit via Instagram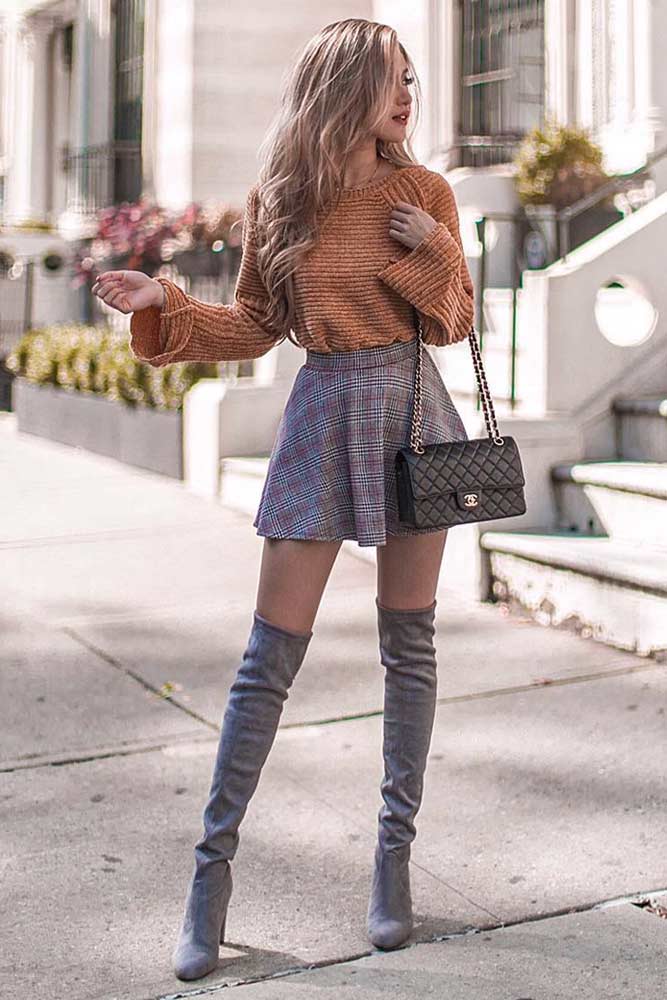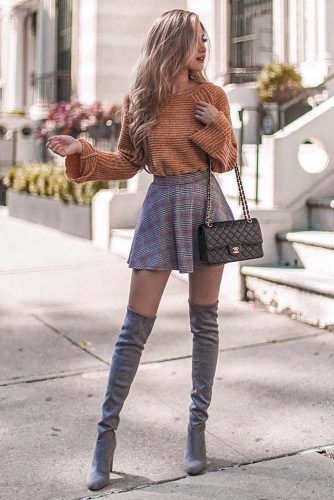 Skater skirt is the cute outcome of an A-line and circle skirt marriage. These skirts are short and light with an informal touch to them. Going on a date or to a party would be the best place to wear such a skirt to. However, tall women should be careful about such skirts.
Ball Gown Skirt
Source: em_erge via Instagram
As you may have already guessed, ball gown skirts are formal and pompous looking and there is nothing wrong with that. These skirts usually start at your waist and goes down to the floor. However, these days, asymmetrical ball gown skirts are in favor. This type of skirts defines your waistline and height mostly, that is why if you wish to accent them feel free to opt for such a skirt!
Wrap Around Skirts
Source: sydneygirlmagazinestyle via Instagram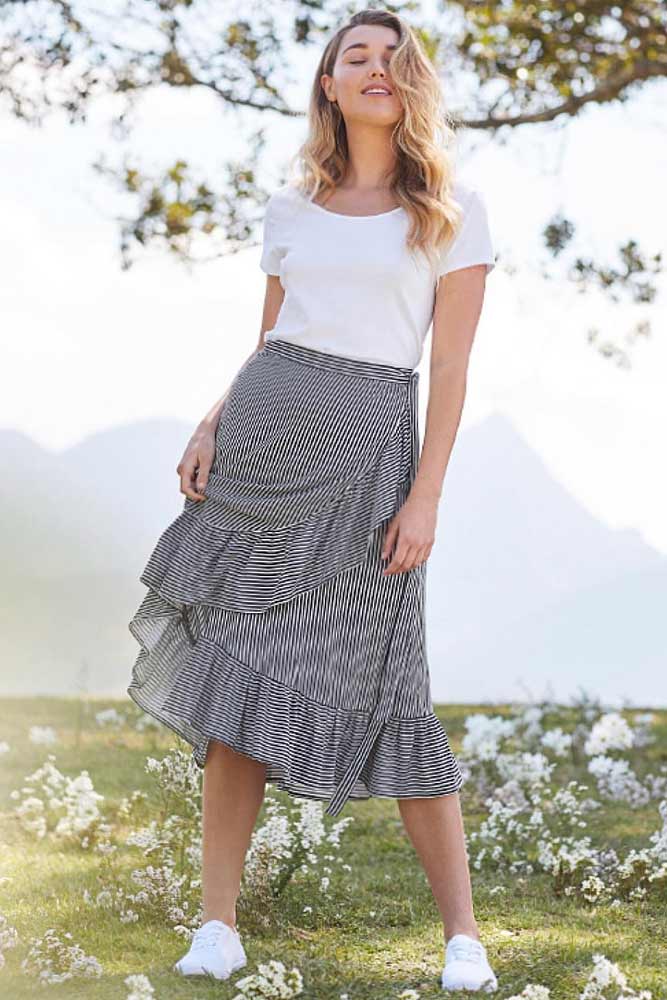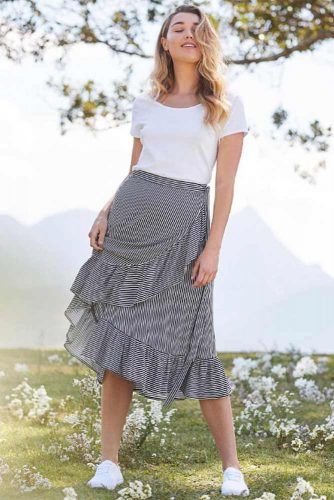 The best thing about a wrap around skirt is that it fits all body shapes without any exception. This is a perfect type of skirts to wear at an informal beach party. The fact that such skirts are usually made of some elastic material makes it quite obvious that it is not that easy to crease and that is certainly a huge advantage many of you will appreciate.
Broomstick Skirt
Source: koolthingwomen via Instagram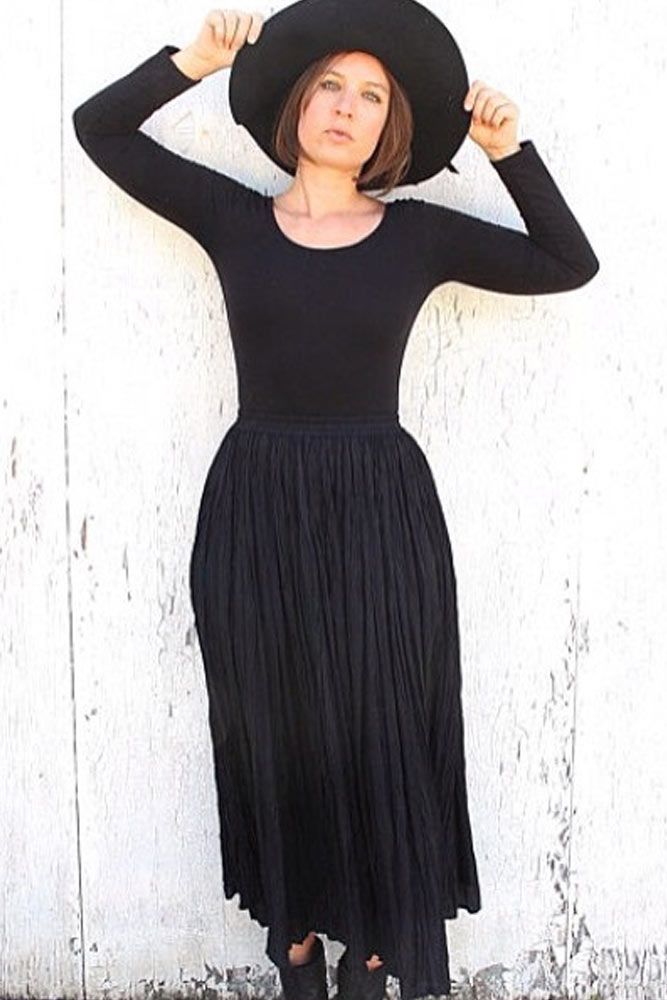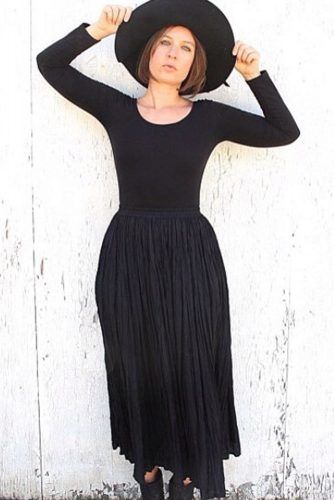 Ladies who prefer boho style when it comes to the clothing will certainly appreciate this 80's comeback skirt. Broomstick is quite popular these days among ladies why wish to appear slimmer with a hippie vibe to them. What is more, due to the material it is made of – such a skirt does not involve ironing. It will fit in any casual or active event as no other skirt would. Nevertheless, you need to keep it in mind that curvy women will not look as flattering in such a skirt as slim ladies will.
Long Skirt With Cuts
Source: maxieelise via Instagram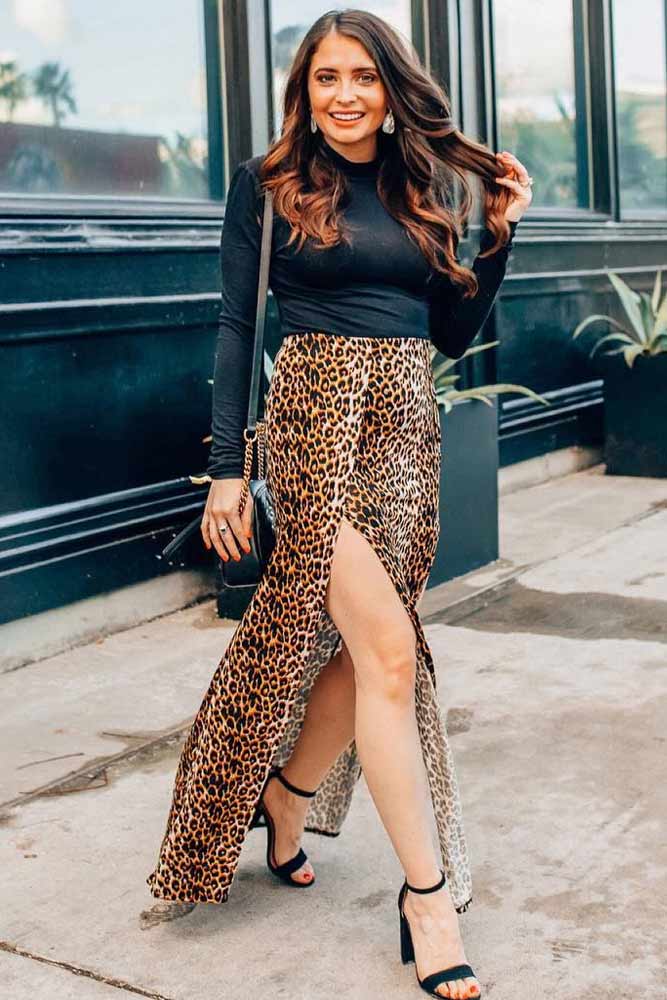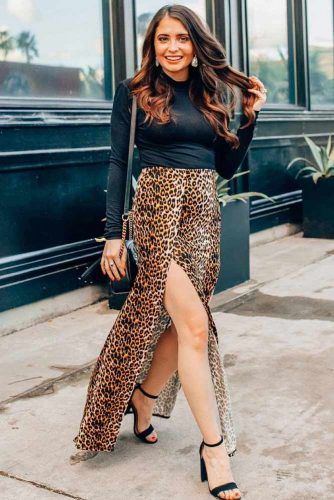 Long skirt options are many, we can tell you that, however, if you need the one to show off your slim and toned legs – a long skirt with cuts seems to be perfect to suit the goal. The variety of patterns and materials that such skirts come in is as impressive as your muscular legs in it, you can trust us on that. However, it should be mentioned that short ladies should better stay away from this model.
Ballet Skirt
Source: zidancewearkorea via Instagram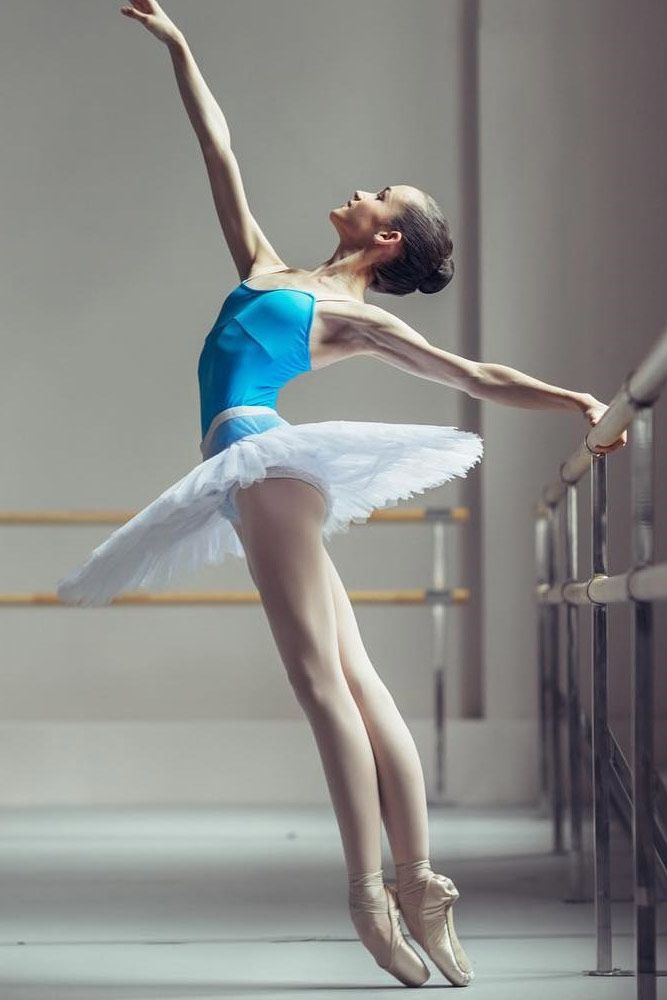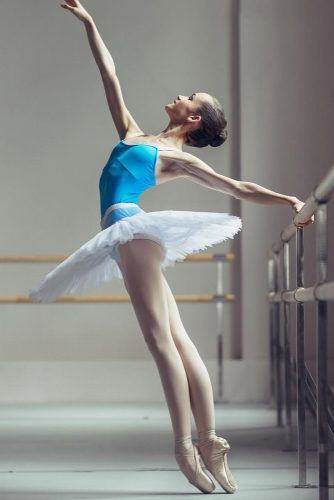 The ballet skirts are no longer for just ballerinas to wear. These days you can find such skirts in many colors if you set a goal in front of you. They are a little different from the tutu skirts since they are shorter and more circular but the rest remains the same.
Pencil Skirt
Source: jeanwang via Instagram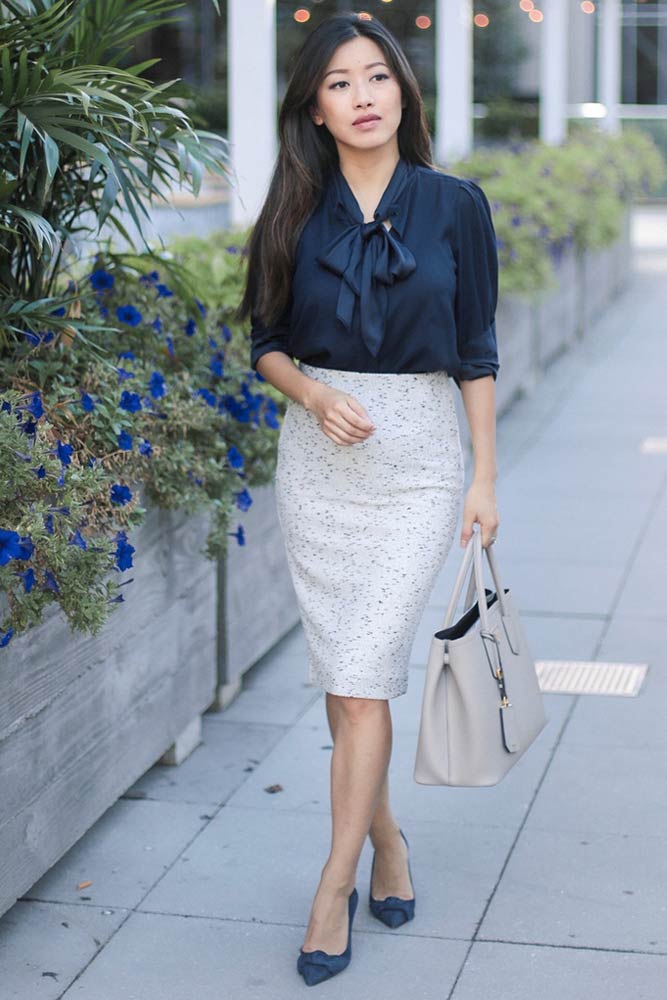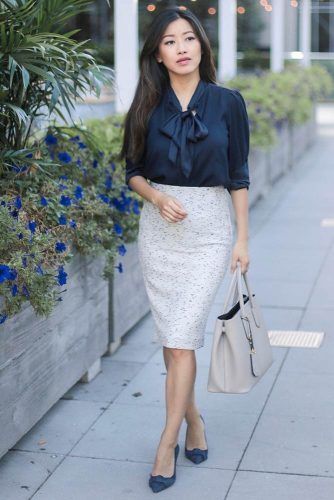 The pencil skirts are slim and straight and this means that not every woman will be able to wear it flawlessly. Women with muscular bodies or with heavy bottom should better keep away from this skirt type. In case you choose to wear such a skirt, you can easily introduce it into formal as well as informal look since the variety of pencil skirts is close to being unlimited.
Poodle Skirt
Source: kimberlygelphotography via Instagram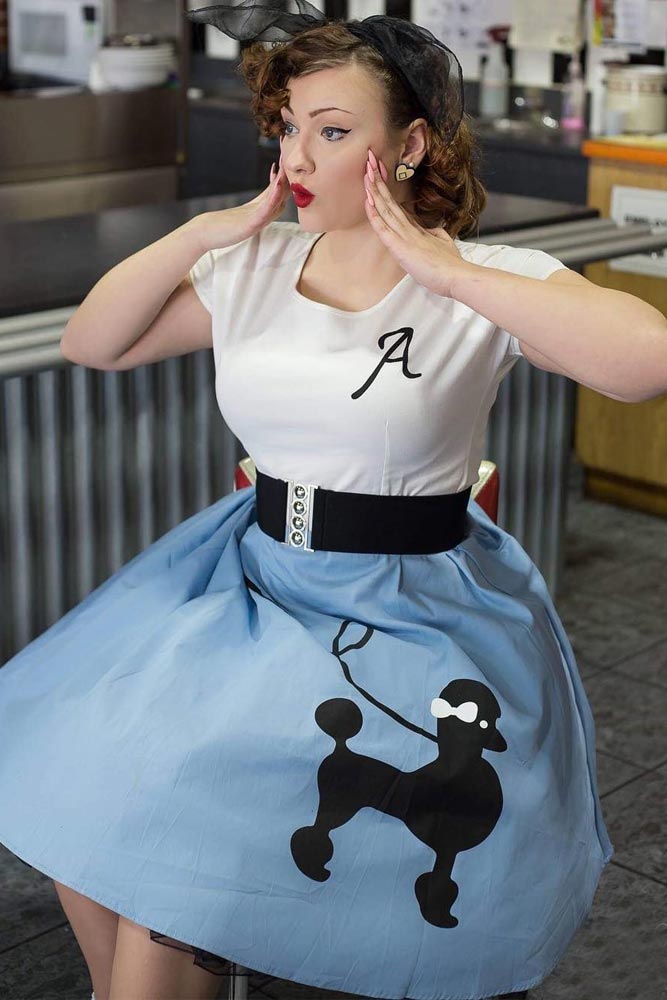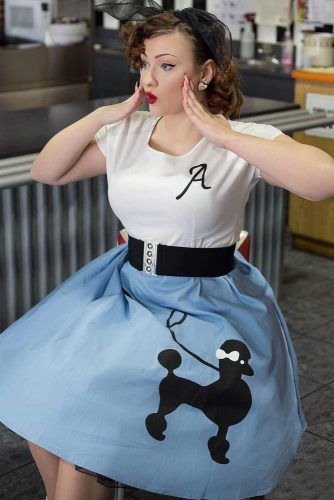 The poodle skirts are another comeback, this time from the '50s. It is sewn in such a way that as you sit down it will poodle around you. No matter how cute it may look, you need to keep it in mind that such a shape will add volume to your lower part. If you do not want or need some extra volume in the area, you should better cross it out of your skirts-to-wear list.
Layered Skirt
Source: theglitterchic via Instagram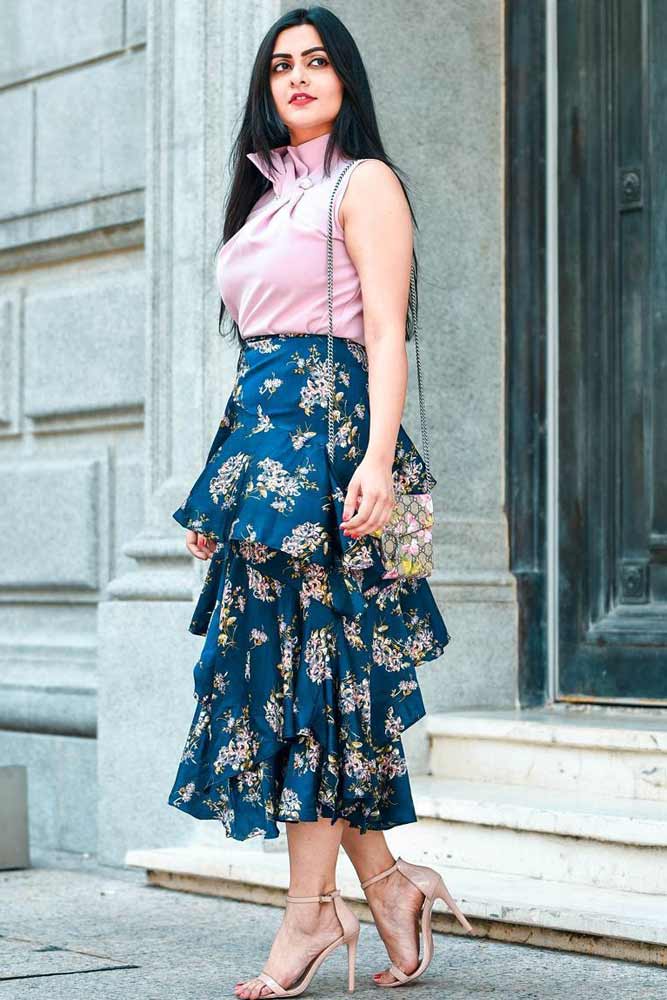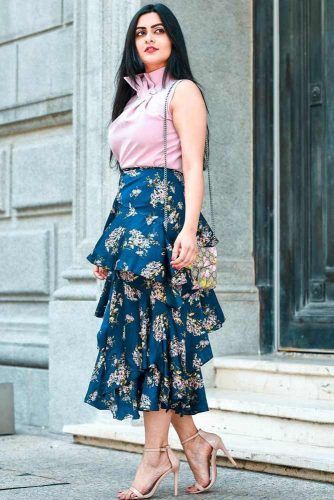 Layered skirts look extraordinary cute and unique however there is an assenting detail to keep in before you opt for such design. The thing is that the layers add some more volume to the outfit and your body as well. Apple and pear-shaped women should reconsider getting such type of skirts that is for sure.
Mermaid/Fishtail Skirt
Source: styledbyromy via Instagram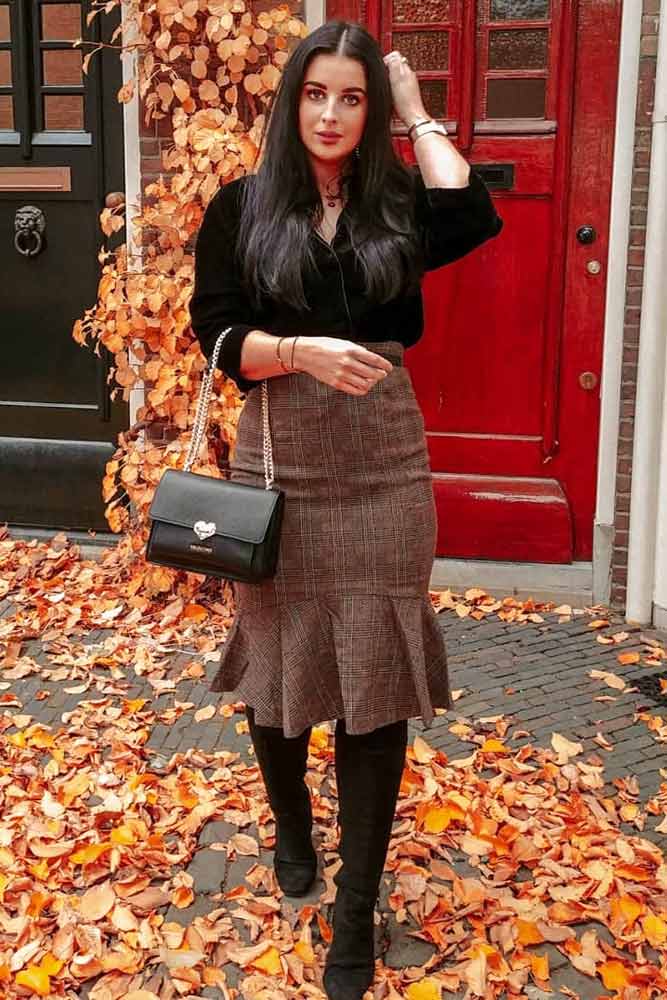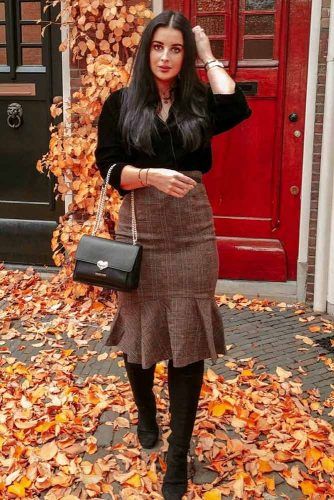 As the name mermaid skirt suggests, this style was inspired by myths of sea creatures called mermaids. This means that this type is tight at the top and has a fish cut flaring at the bottom. It needs to be mentioned that such a form flatters the hips greatly. This leads to the point that women with heavy bottoms should better think twice before getting such type of skirts.
Peasant Skirt
Source: wiggykit via Instagram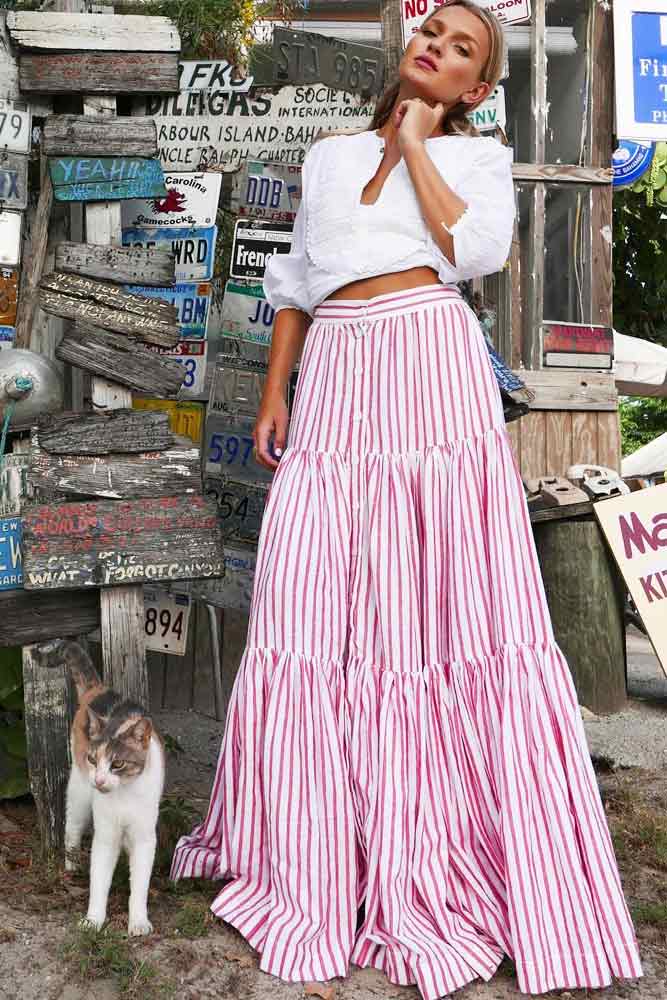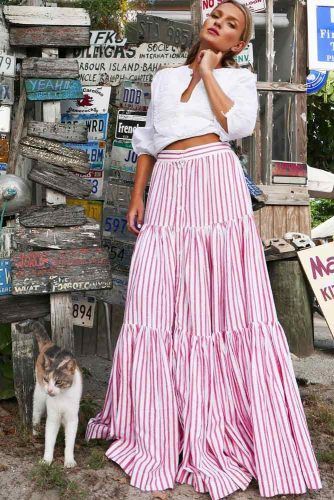 Peasant skirt dates back to the days when wearing such a skirt was a necessity rather than a sign of style. Even though a lot of time passed, a long, made of rugged fabric skirt remained. As a tribute to the original model, these skirts are often various-colored and wrinkled. Such a skirt would be perfect for a casual and active day out. What is more, it is flattering to all the body shapes, so that you do not need to worry whether it may suit you!