The first that comes to your mind when you think about ruffles is a girly image that is almost too sweet to look at. This particular assumption drives many women away from anything that tends to have the slightest ruffles on it. However, you need to realize that the fact that you have come across some unattractive clothing items does not mean that all of the ruffled clothes are equally ghastly. In fact, today, we are going to prove to you that ruffles are cute, versatile, and on the edge of popularity!
Ruffles Fashion Guide
What Is Ruffles In Fashion?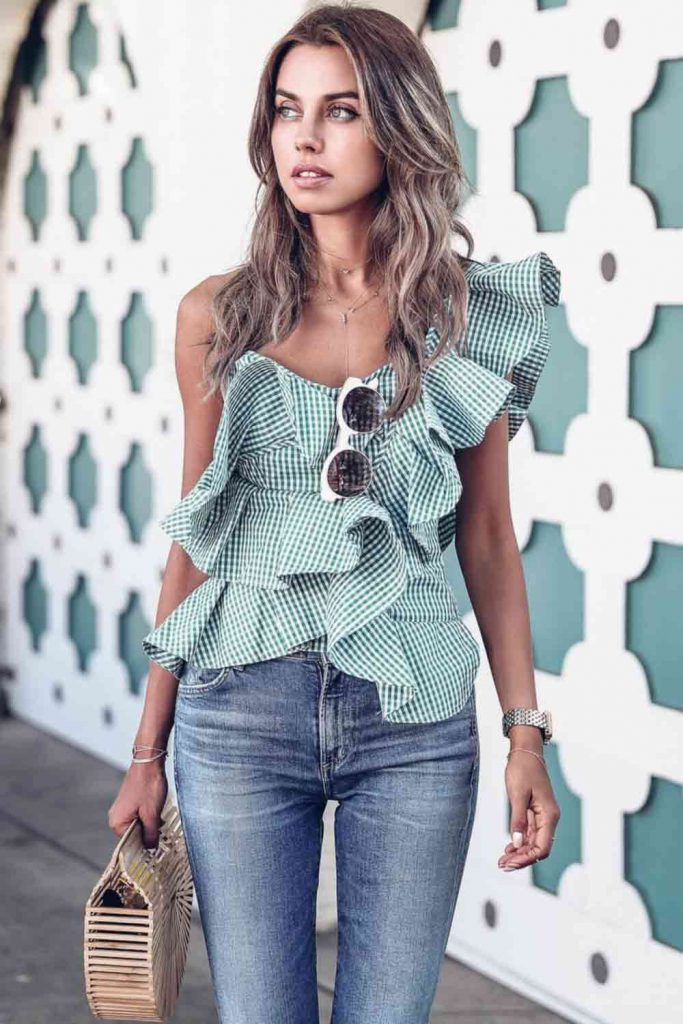 Source: Instagram/annabellefleur
First things first, let's define the notion of ruffles. What are they? Usually, a strip of any material that is tightly or loosely pleated is called a ruffle. Throughout the ages, ruffles were used as decorative elements on anything, starting with dresses and ending with bedding. These days the manner is preserved, but there is a peculiar twist added to that simple ruffle, and we think that you are bound to know how gorgeous it looks when applied to fashion.
How Do You Wear Ruffles?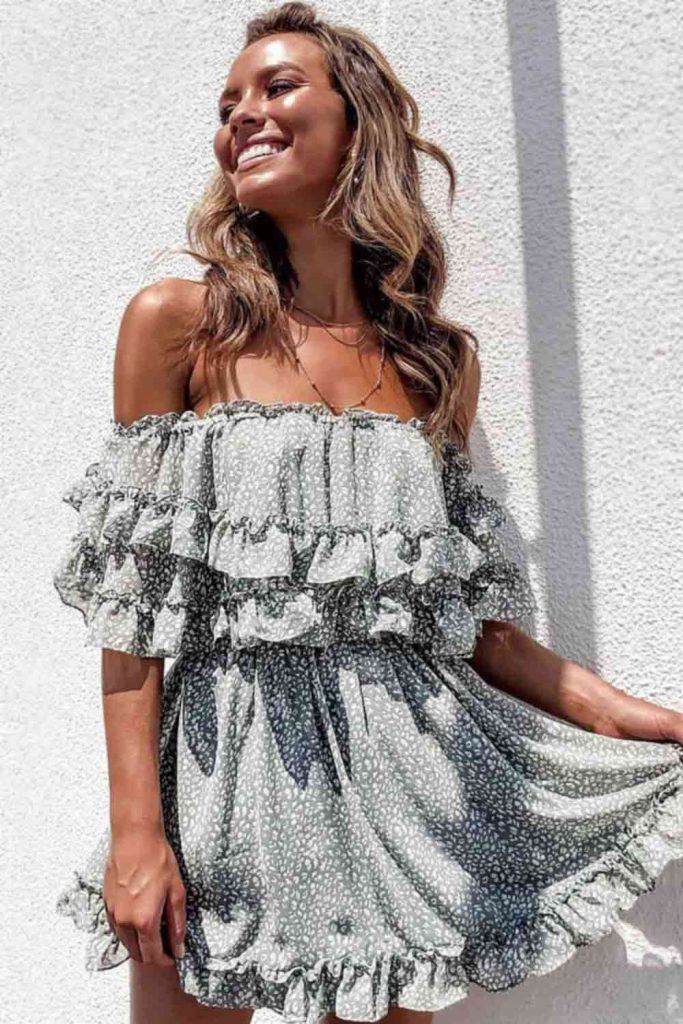 Source: Instagram/mishkahfashion
Ruffles can end up making you look either elegant and romantic or overwhelmingly puffy. That means that light off the shoulder dress is great, but a ruffled shirt mixed with a ruffled skirt is a poor decision. There are a few main ways to sport ruffles with style, and we are going to mention all of them: To flatter the figure – horizontal ruffles on the chest will add that necessary accent to the area when needed, and vertical ones will visually make the large bust look smaller. When it comes to ruffled skirts, you need to know that short ruffled skirts will make your hips look wider, while ruffles on the bottom of a midi skirt will balance the figure. It is essential that when you are sporting ruffled clothes, you should be ready to minimize all the accessories too.
Casual outfits – ruffled blouse or shirt paired with ripped jeans will result in that stylish carefree look that many are looking for. However, boyfriend jeans do not pair well with fully ruffled tops, and skinnies should be worn instead.
Fancy outfit ideas – a jacket or a cardigan with ruffles will introduce that dressy vibe into your look. A relaxed evening-out look can be created with the help of a ruffled dress and casual boots. It goes without saying that a fancy gown with ruffles is the best suitable option for a formal evening.
Outfit Ideas
The beauty of ruffles clothing lies in their incredible versatility. It does not matter the style or the item that you prefer most – there is always an option to choose from. Besides, ruffles have been that one element to accent your femininity and elegance, so we can't just leave them out, can we? Be it over the knee boots or sandals, skirts, or pants – all work well, you will see!
Dress Outfits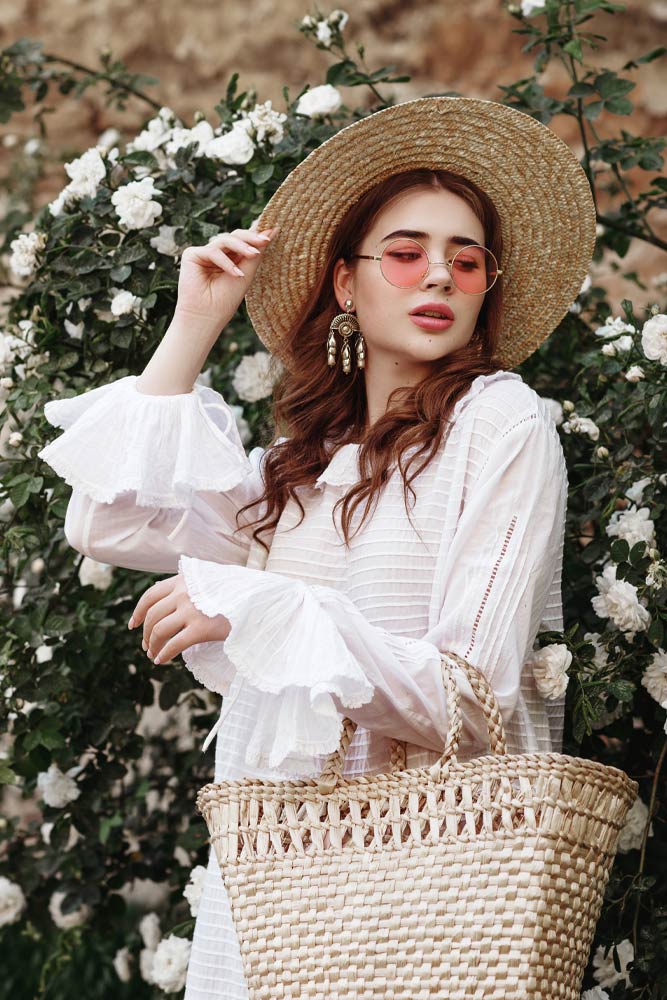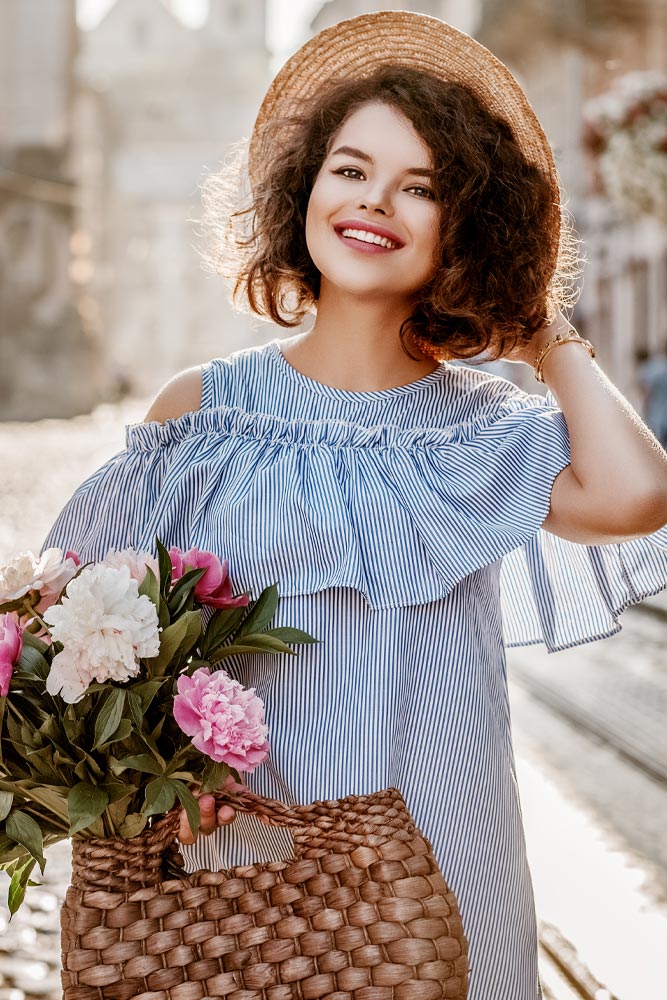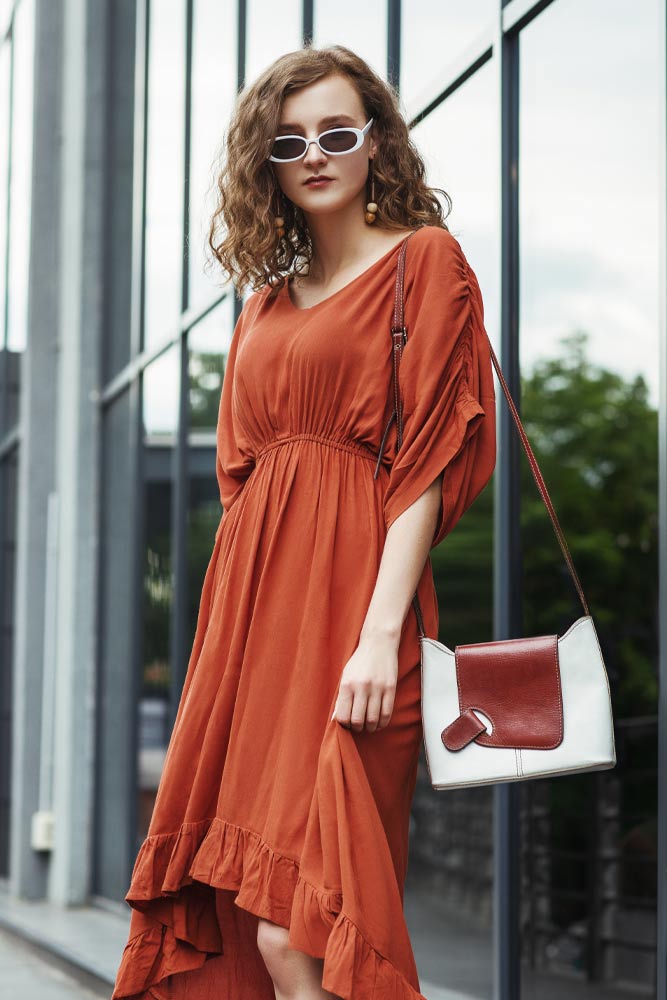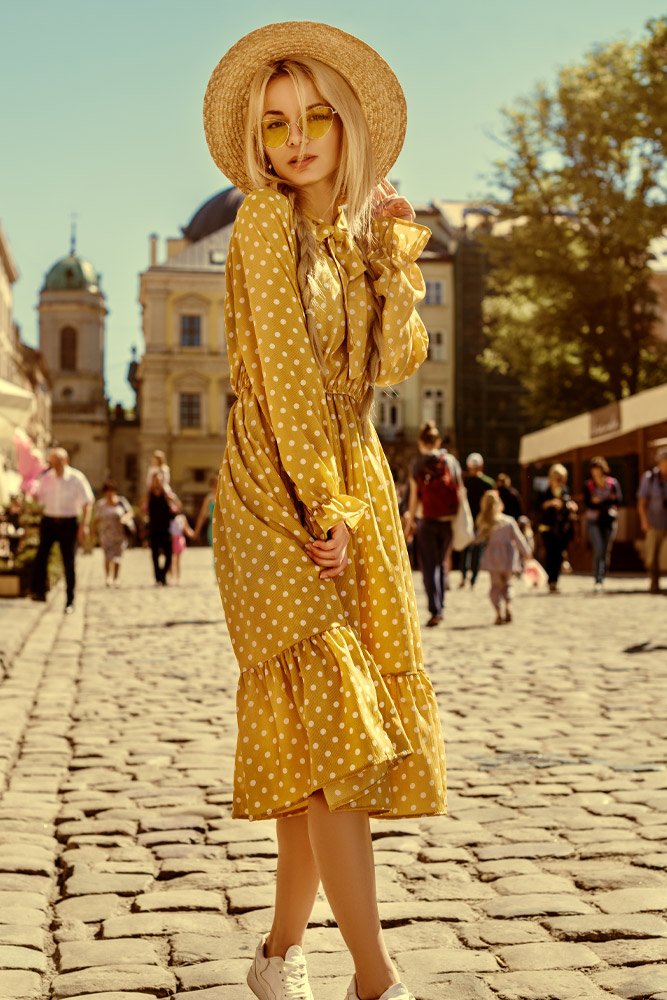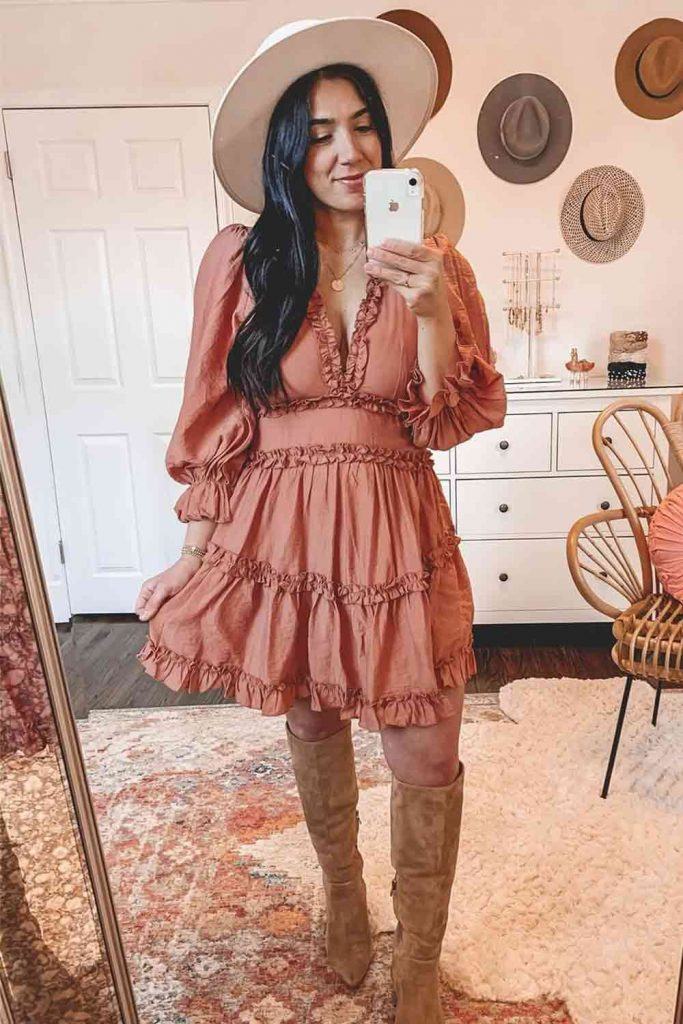 Source: Instagram/ontothenexttrend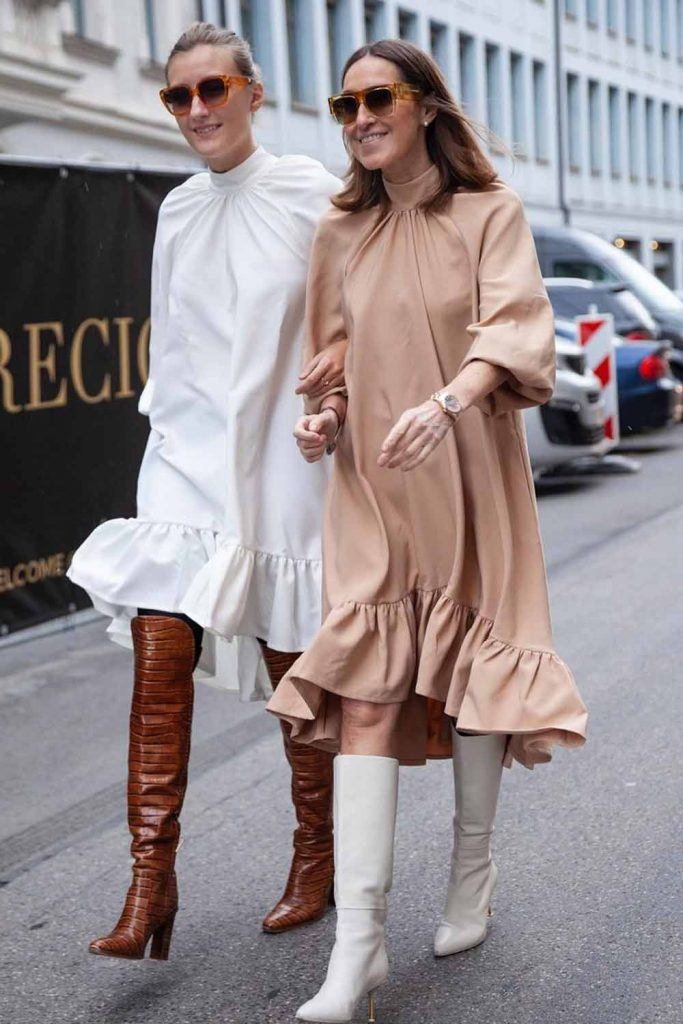 Source: Instagram/glamometer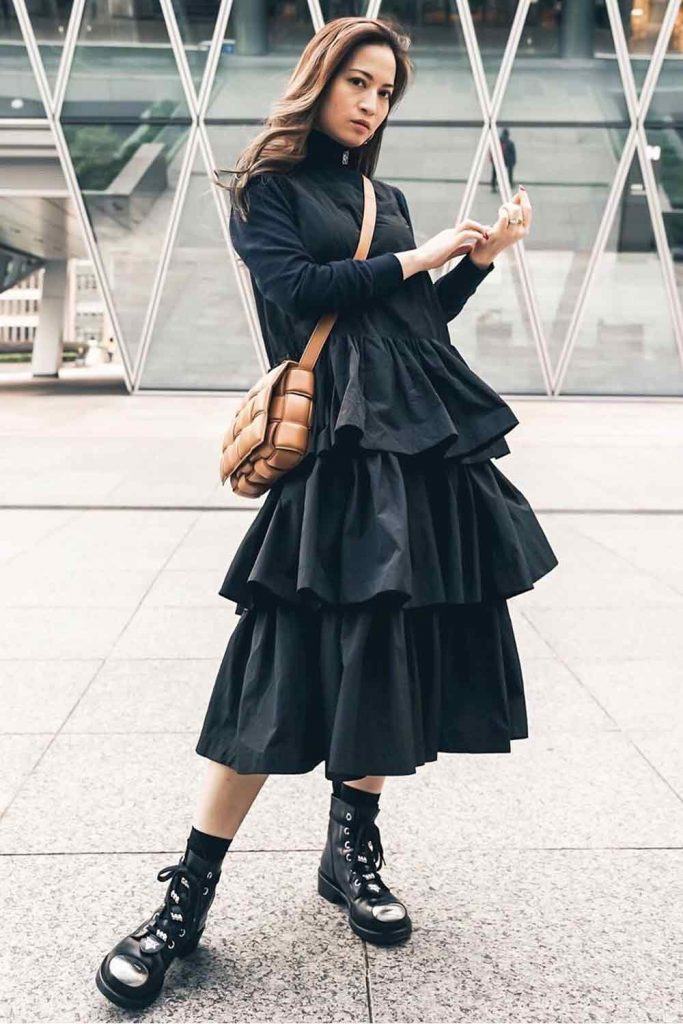 Source: Instagram/rougecloset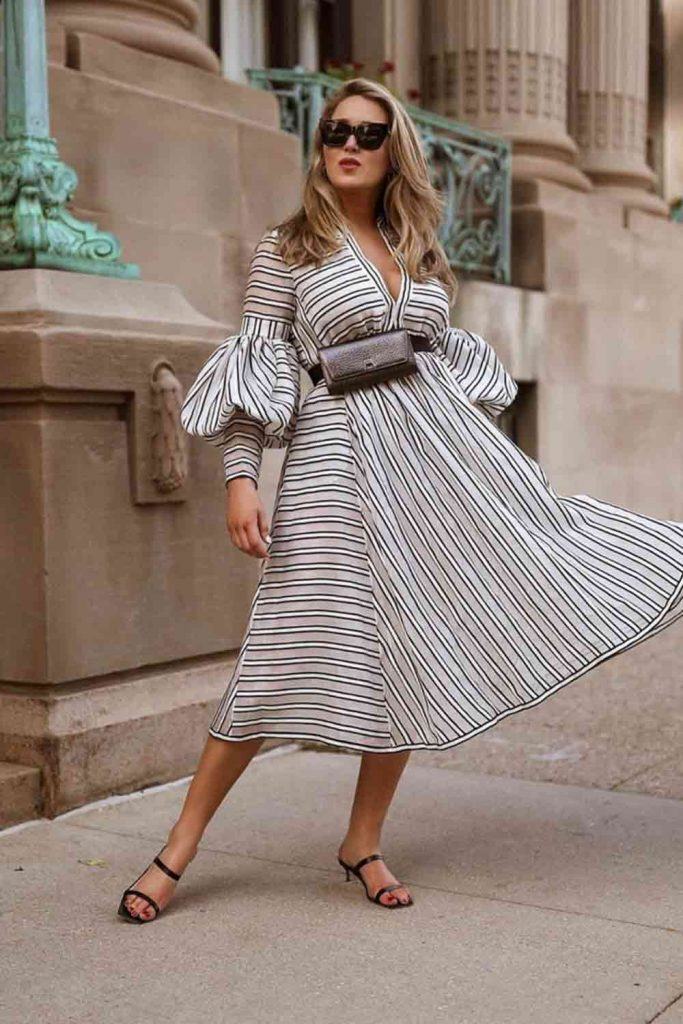 Source: Instagram/maryorton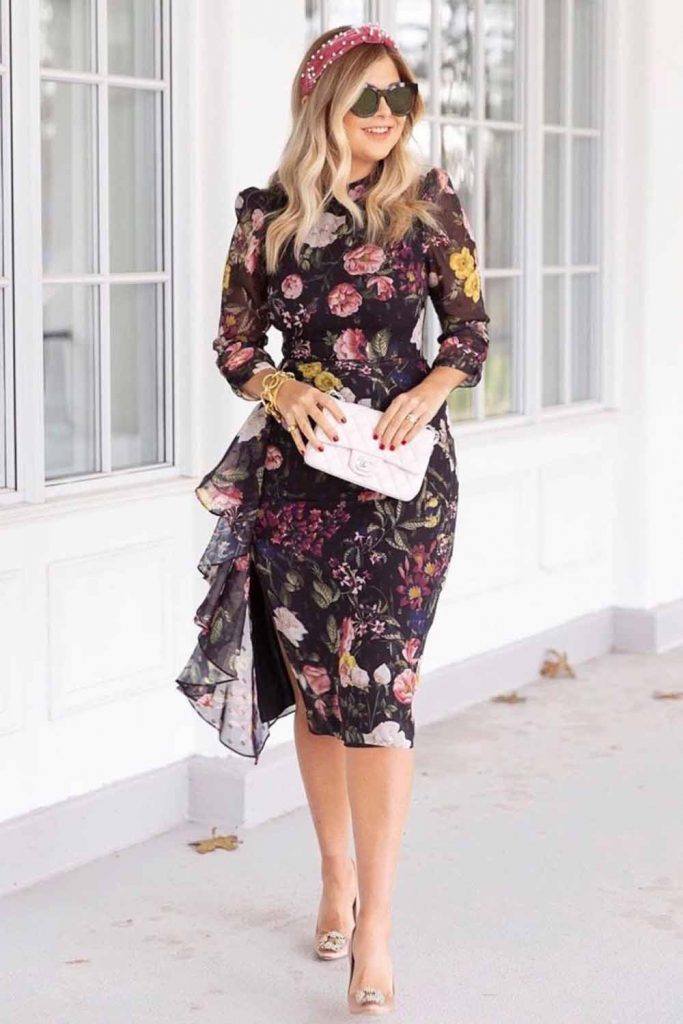 Source: Instagram/krystin_lee
Women all over the globe are obsessed with all sorts of dresses, and there is no wonder why. You can suit a dress for any casual or formal occasion, just like that. Besides, no matter a maxi dress or a casual mini one – you can find all the best options in the chapter!
Outfit Ideas With Tops And Blouses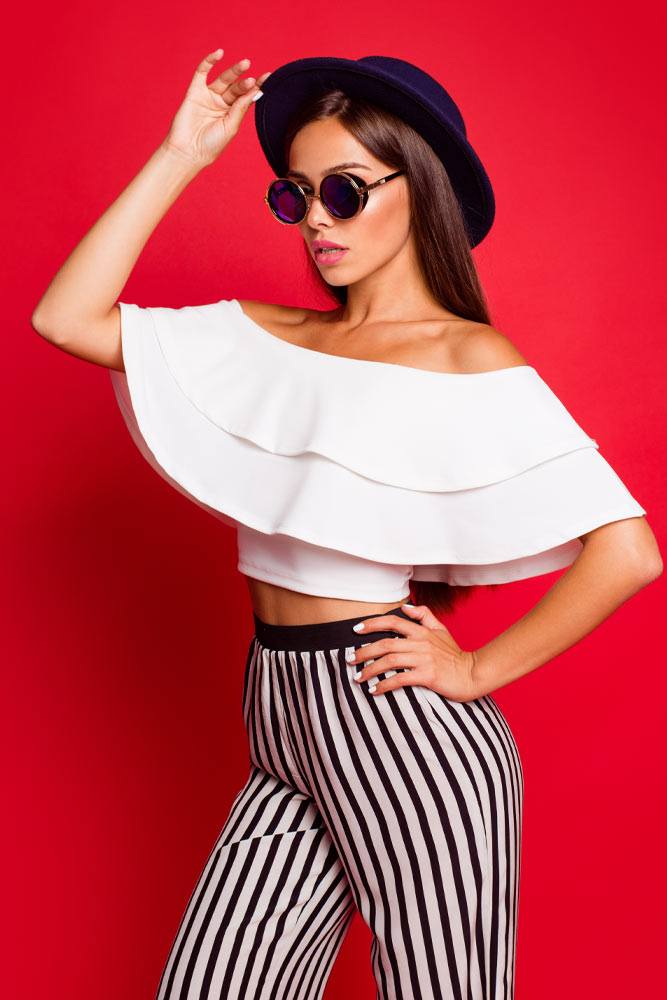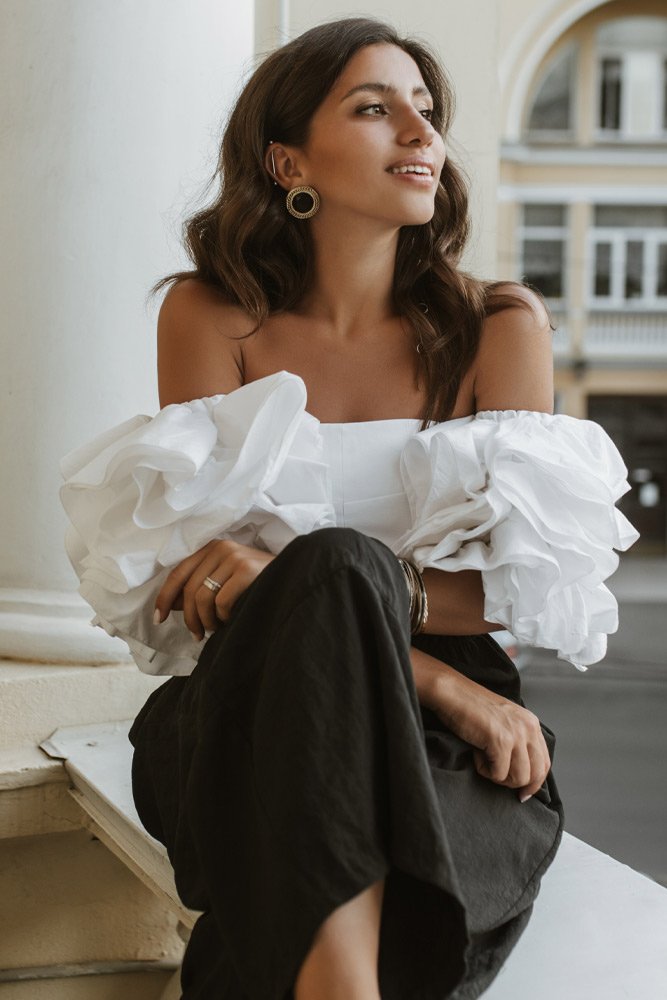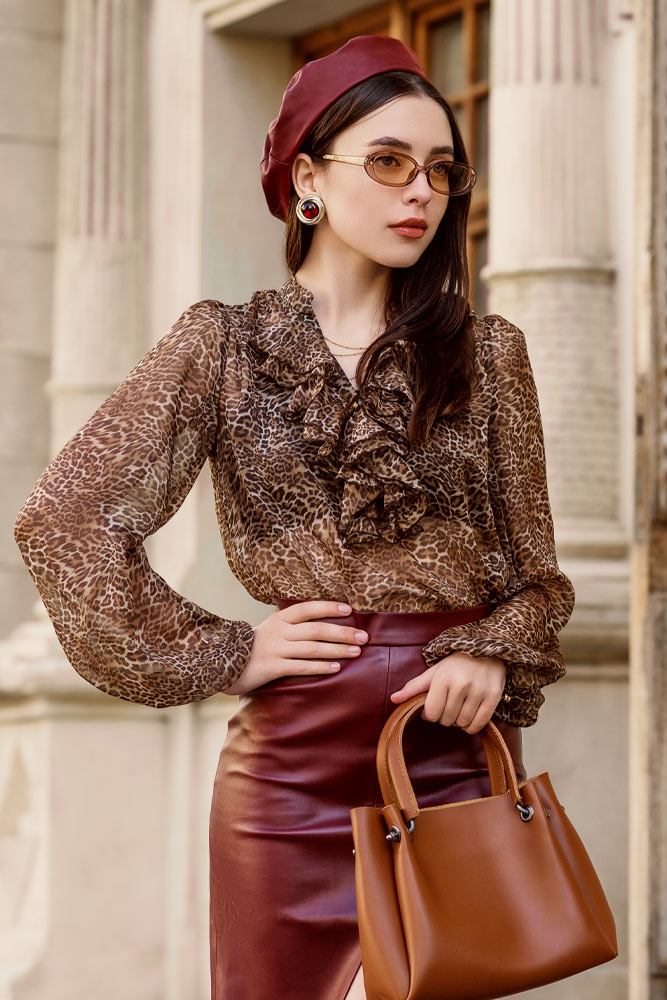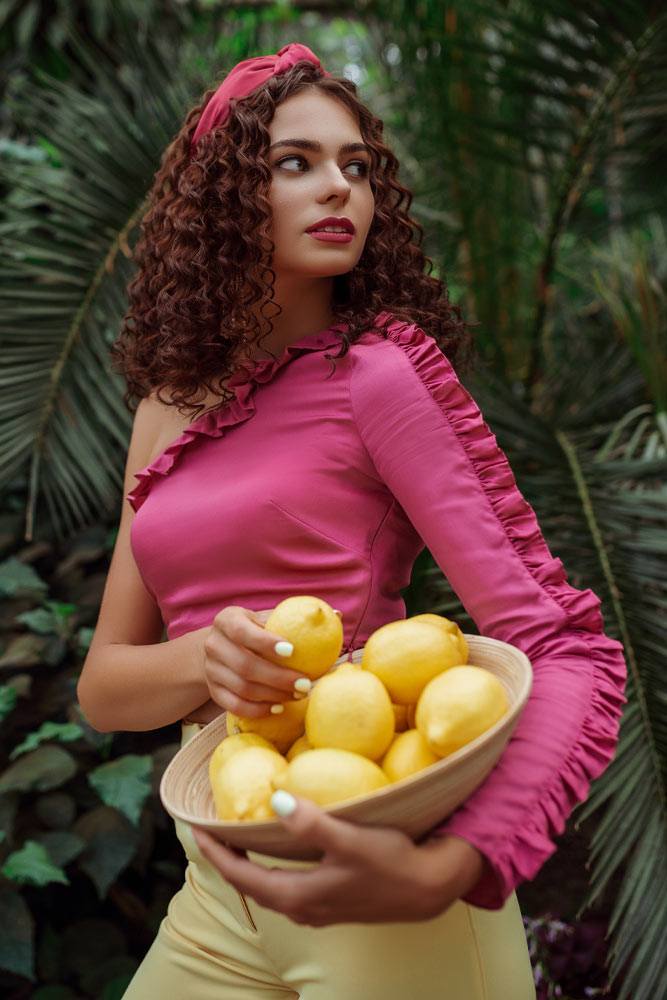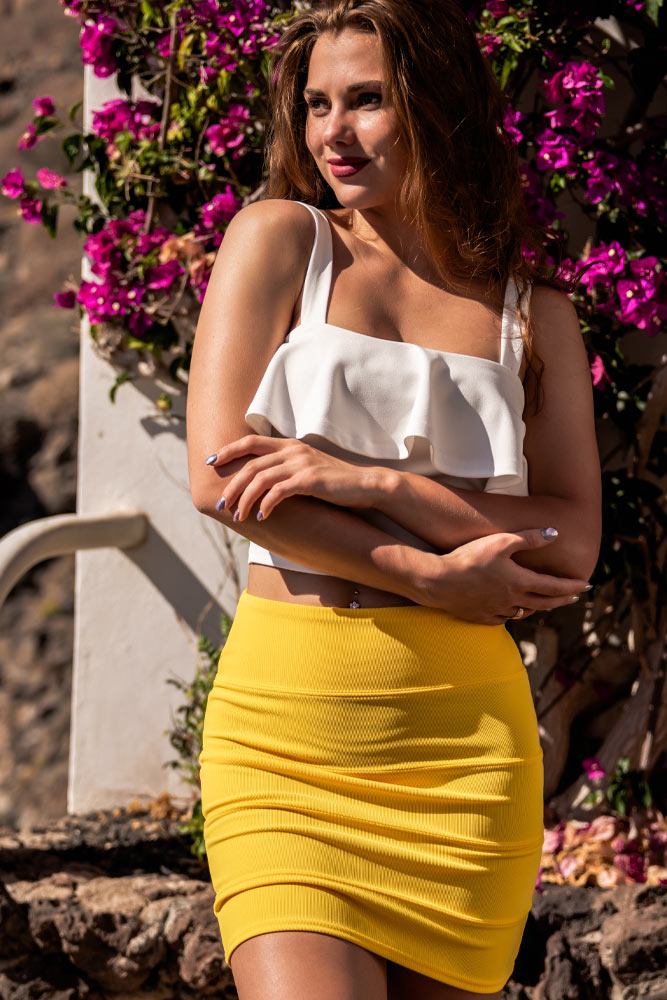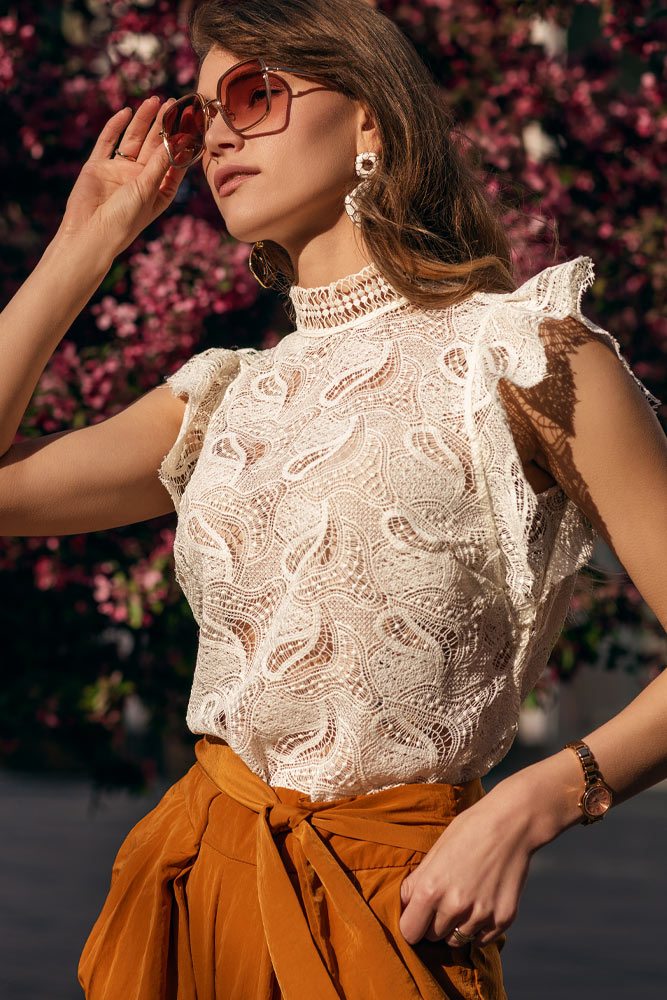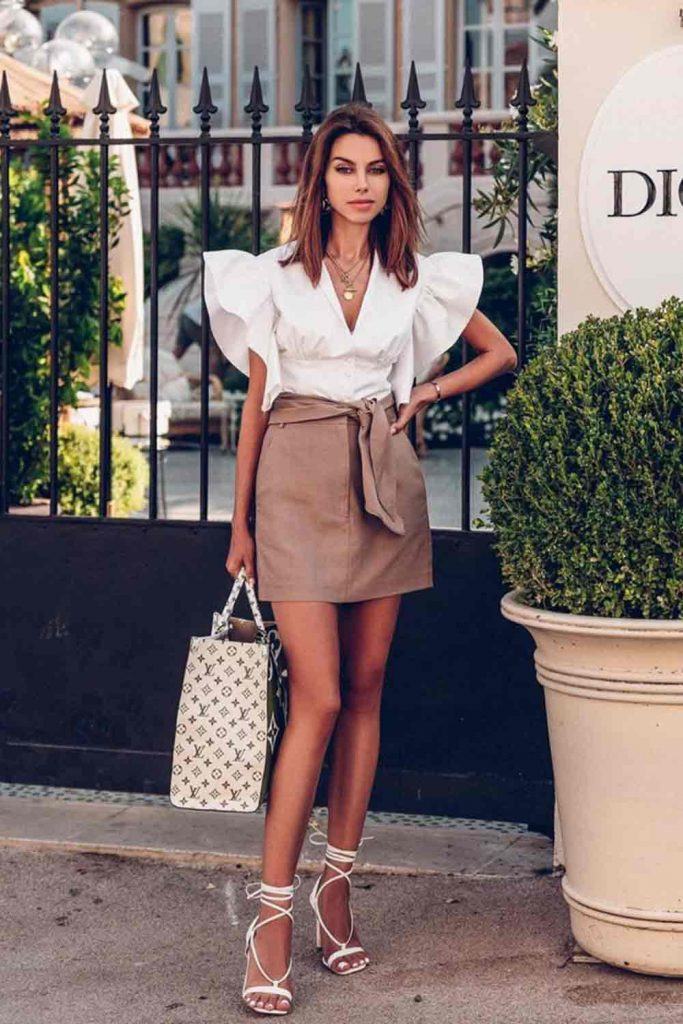 Source: Instagram/annabellefleur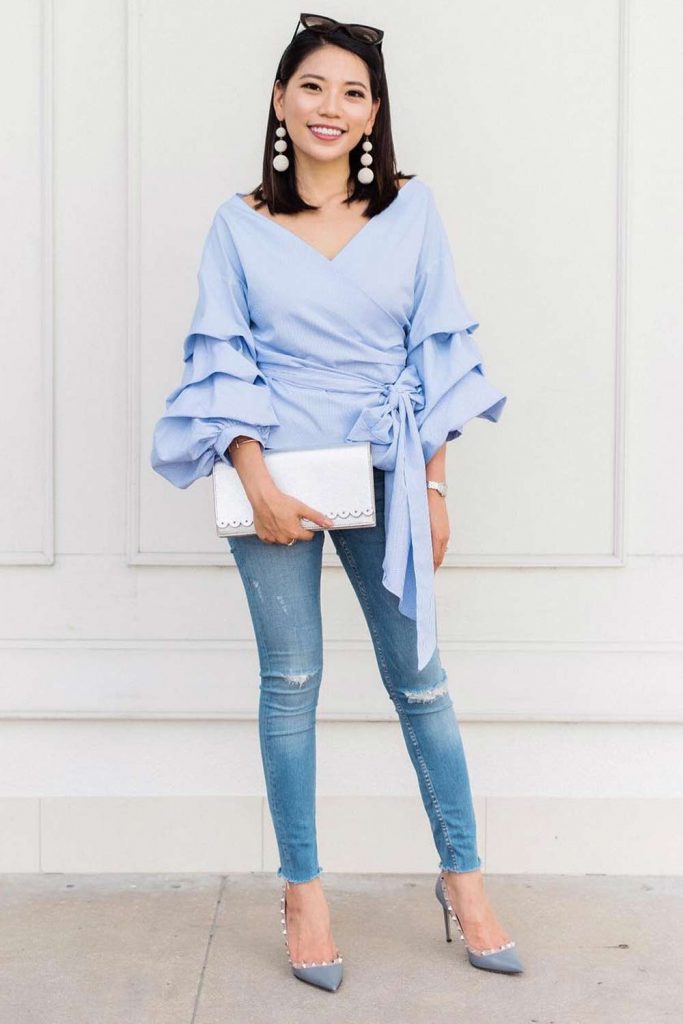 Source: Instagram/middletones_ctm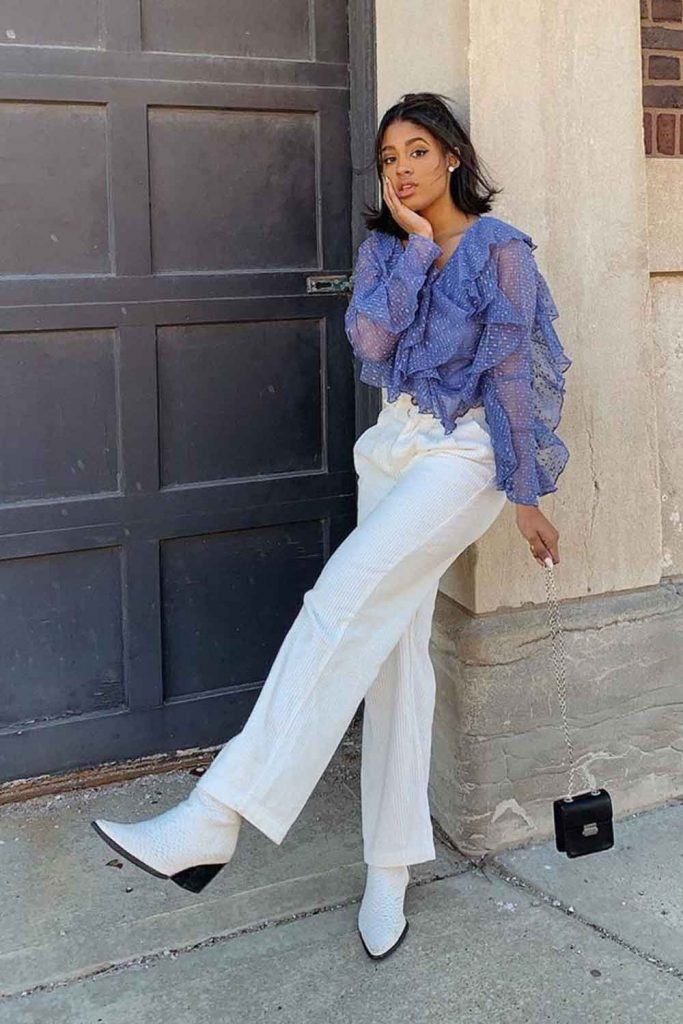 Source: Instagram/heybriajones
It may shock you, but blouse with ruffles is a timeless item that every lady has in her wardrobe in this or that style, with leopard print on or plain. Now, you can embrace some fresh ways of sporting that blouse. Be it a mini skirt or a pair of white slacks. There is always an option to consider.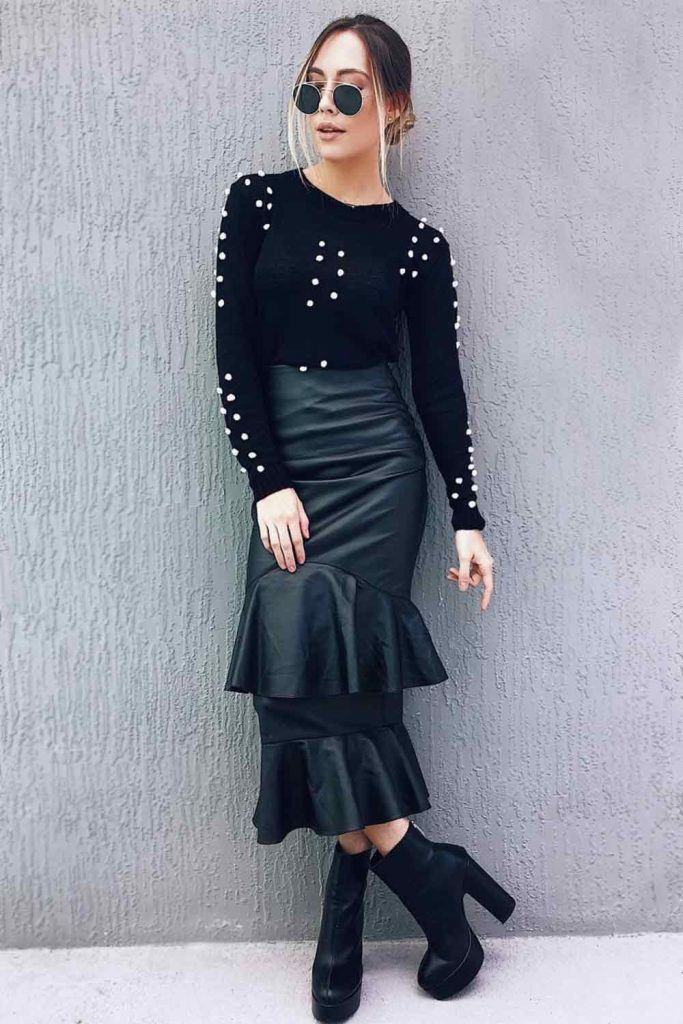 Source: Instagram/imnotsorrydarling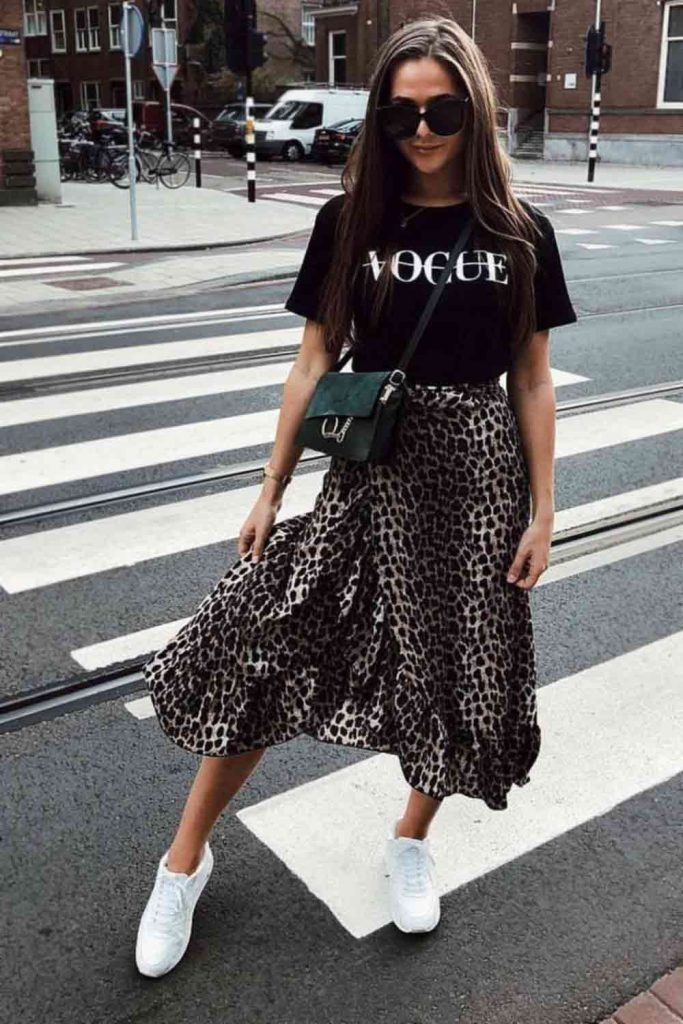 Source: Instagram/treeestyles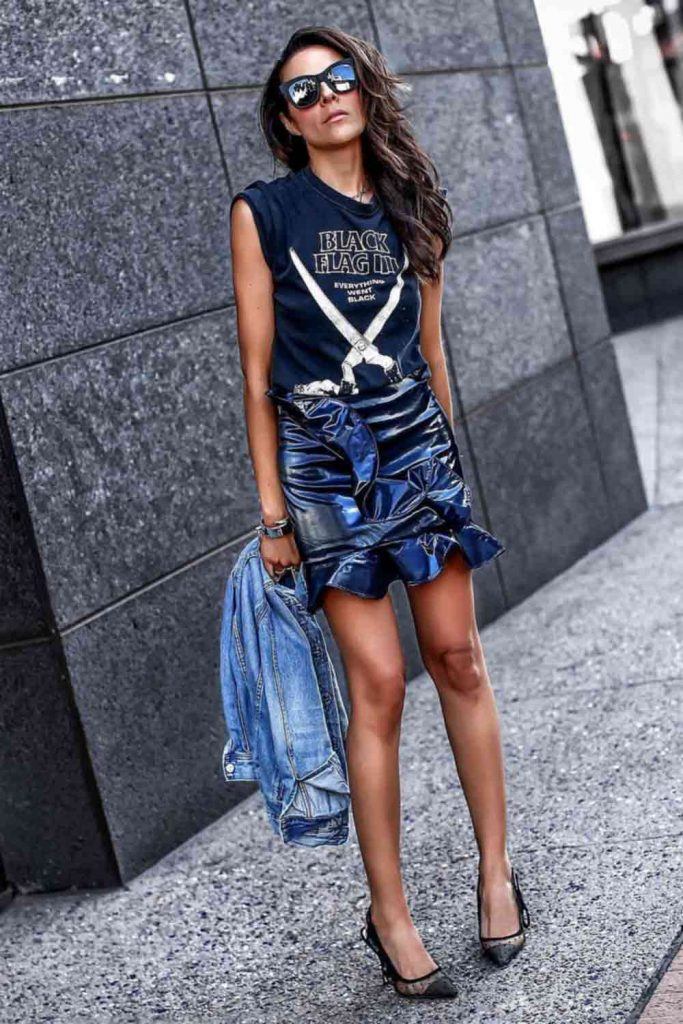 Source: Instagram/lucyswhims
Just like in the case with dresses, skirt ruffles can be of all types and textures. That is why no matter the occasion that you are heading for: a party or a city stroll. You can always come up with a great ruffled skirt to complete the look.
Outfits With Pants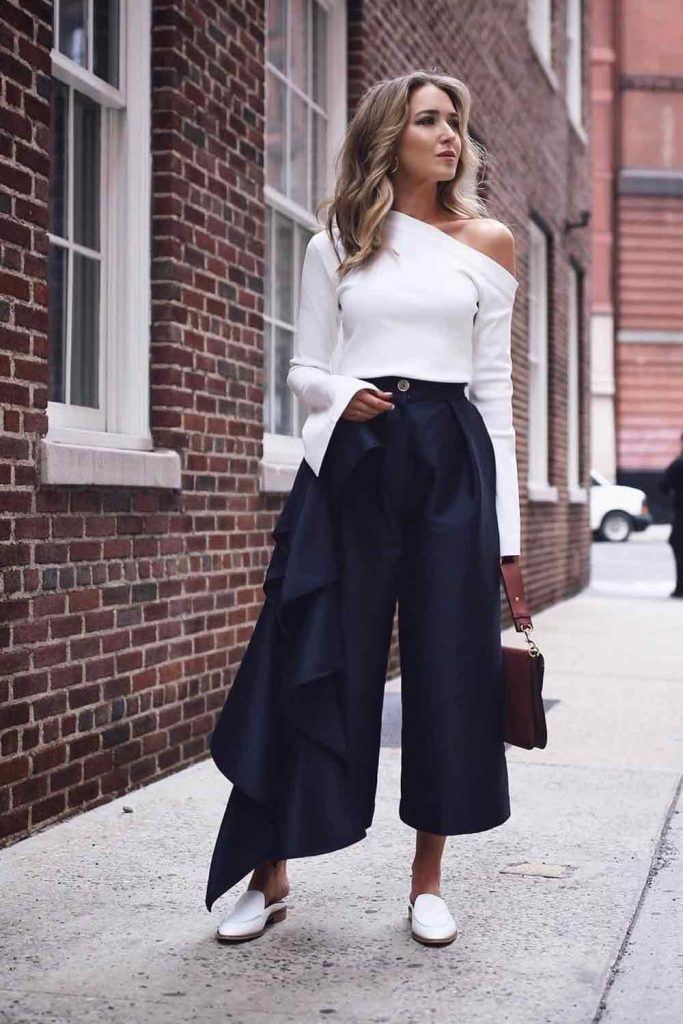 Source: Instagram/maryorton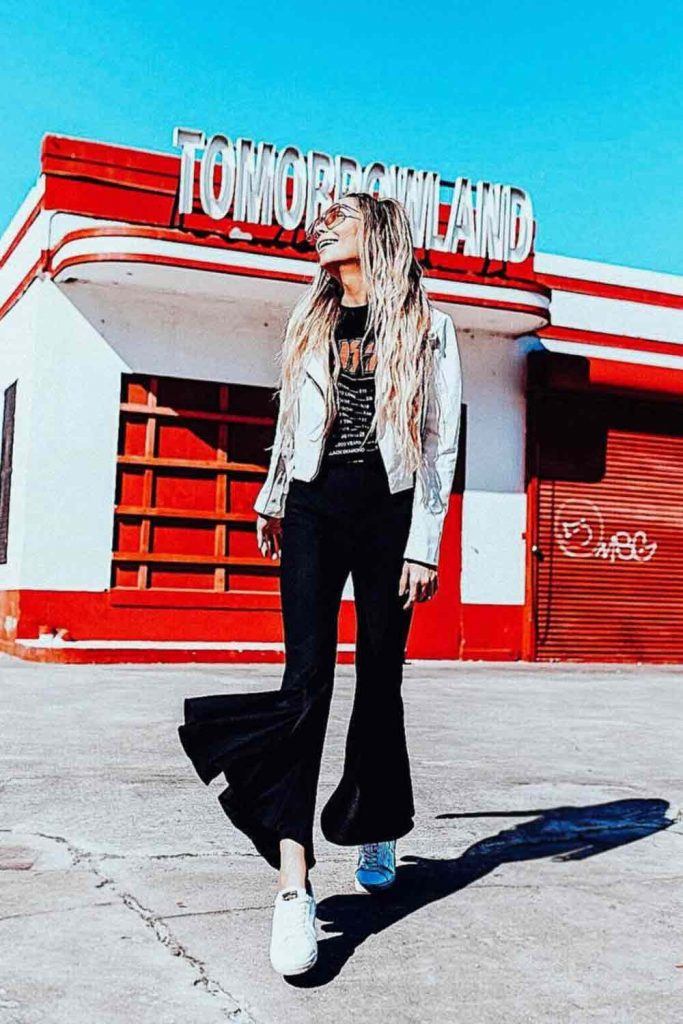 Source: Instagram/imnotsorrydarling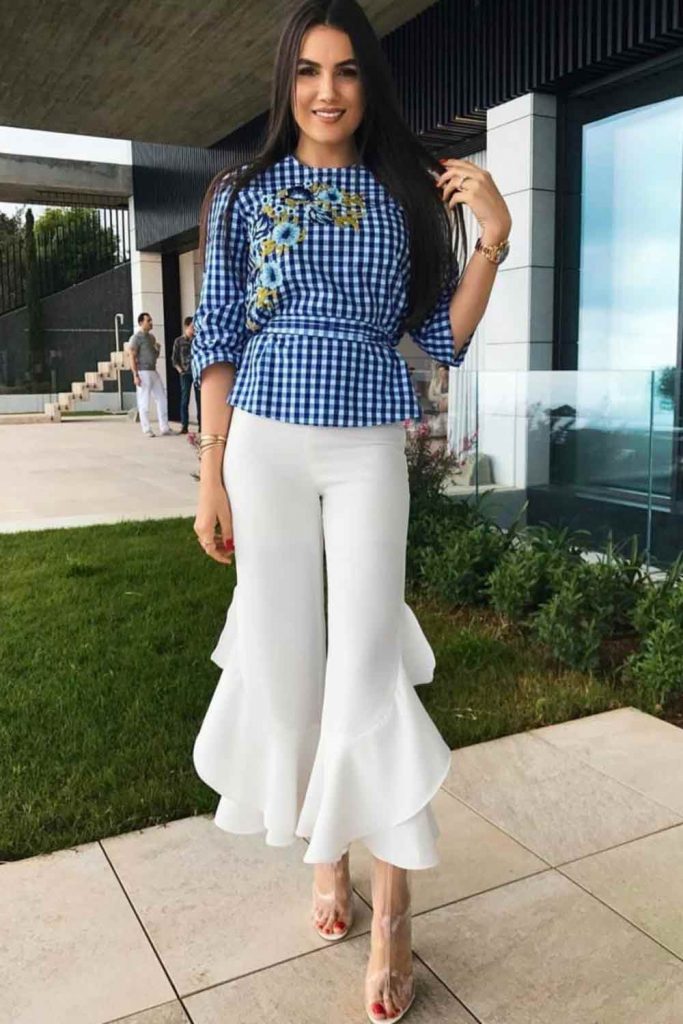 Source: Instagram/lebanesestreetstyle.dania
When it is all quite obvious with blouses and dress, it hardly occurs to you that pants can be ruffled too. Usually, these are tiny accents that enhance the trousers, but there are no limits to the designer's imagination. That is why we suggest that you do not limit your creativity as well and implement these pants look into your daily looks when wanted.
Outfit Ideas With Shorts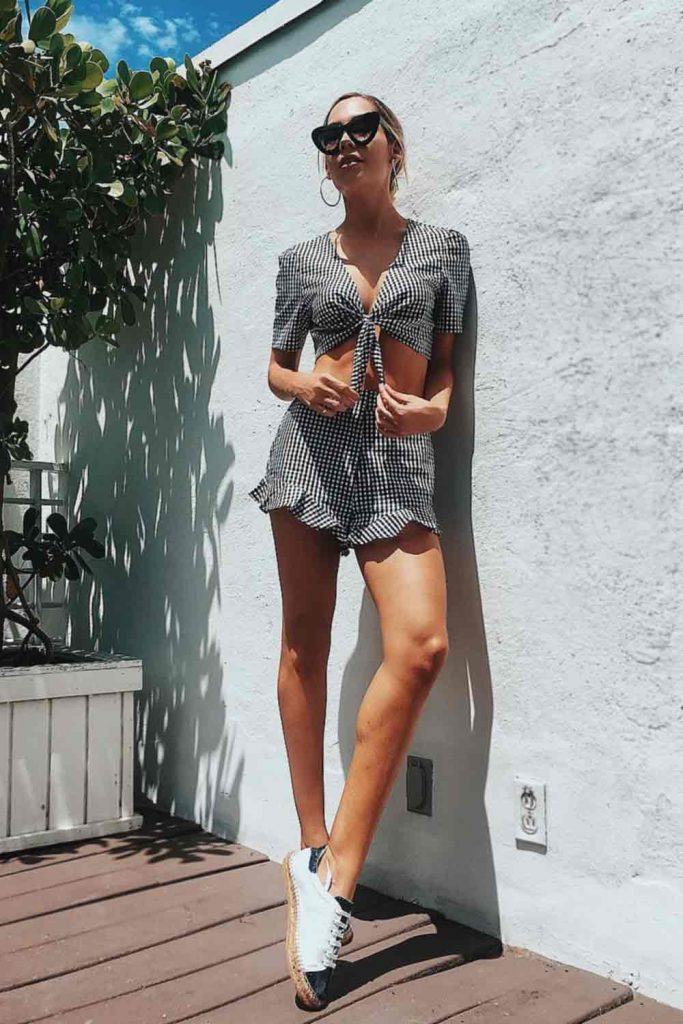 Source: Instagram/imnotsorrydarling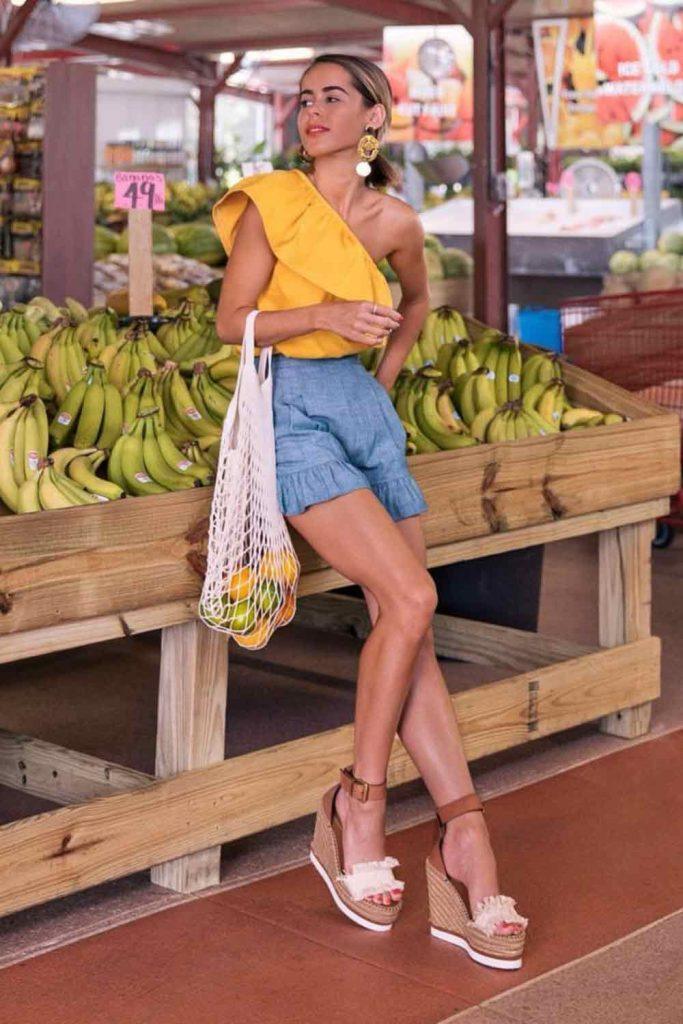 Source: Instagram/thestylebungalow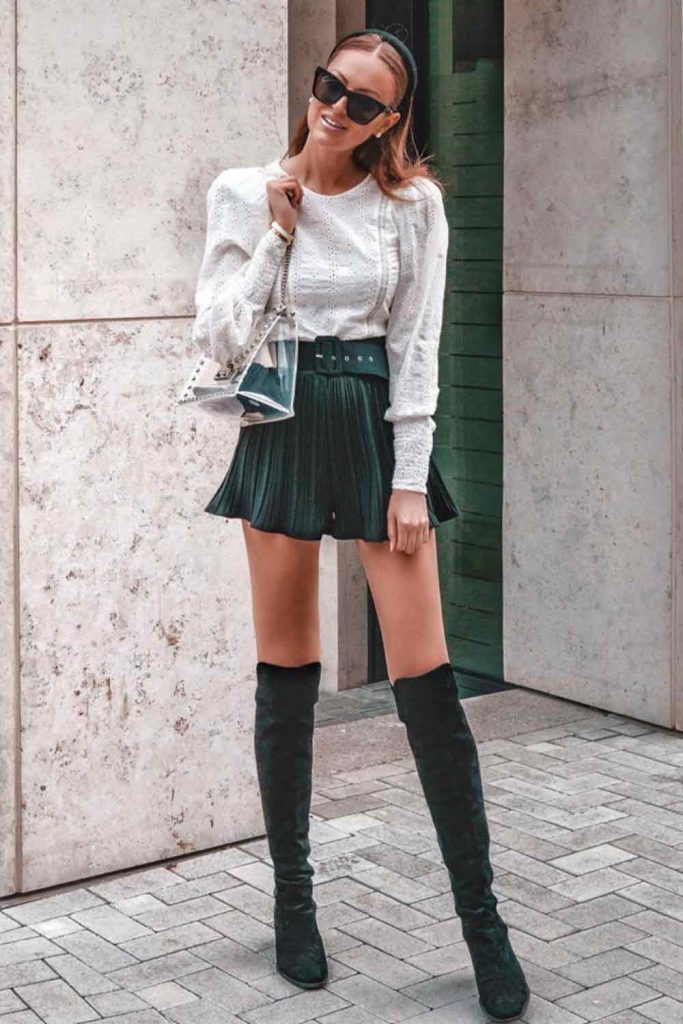 Source: Instagram/rosaandthecity
When summer hits with full force, it is hard to imagine your wardrobe without shorts in it. However, this season it is advised to step away from mini shorts and high waisted shorts in favor of ruffles clothes. As you can see, ruffled shorts are incredibly gentle and light looking so that any lady can create that infinite great summery feel with just a pair of such beauties. But if you feel cold you can always add a denim or leather jacket and feel comfortable with any weather.
For so long, ruffles have been in fashion, but so many ladies still underestimated them. It is time you give the style another chance. One look at the ideas that we have gathered for you, and you will fall in love with ruffled outfits once and for all!
FAQ: Ruffles
When did ruffles become popular?
Ruffles were massively worn in many ways from the 1940s to the 1960s and were primarily related to women's clothing.
Are ruffles really feminine?
Whether it's a blouse, a dress or a skirt hem, the frills are going to show off this spring with a cute, feminine and surprisingly trendy touch.
When did men wear ruffles?
From the beginning of their history, ruffles were unisex. They first appeared in Spain, in the middle of the 16th-century, when soldiers wore layers of clothing and tore the ends of their sleeves to expose the underlying fabric. The natural folds that emerged were diverted by a clothing manufacturer who sewed flexible cords onto their garments.
What is the difference between a ruffle and frill?
Frills are strips of pleated material mostly used for decoration and decoration, and ruffles are gather strips of fabric that are used in the same way.