Maxi dresses are informal or formal dresses, depending on the fabrics and design, of an ankle or floor length.
A maxi dress was first introduced in the fashion world in 1968. The term was used in The New York Times to describe a new design created by Oscar de La Renta. Later on, Cardin, YSL, Halston, Dior, and Biba included maxi dresses into their collections and thus allowed the trend to stay.
Maxi styles soon won London. And in the 1970s the trend spread across the ocean and reached the US. Today a maxi dress is considered all-time. So, every babe should have one. So discover some fresh designs for various occasions that Glaminati.com team prepared for you!
Maxi Dresses For Different Body Shapes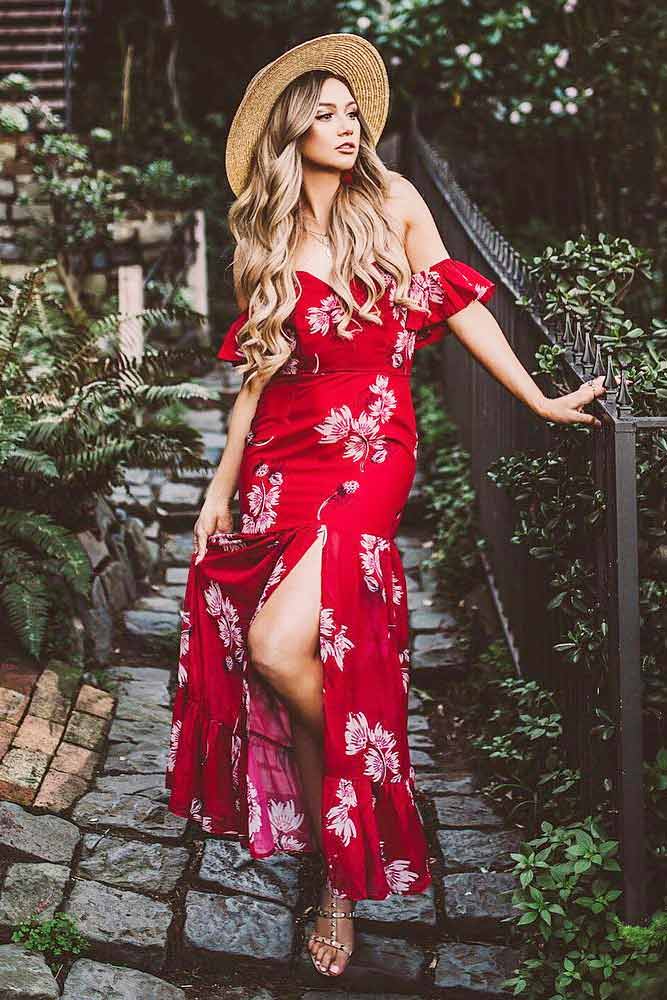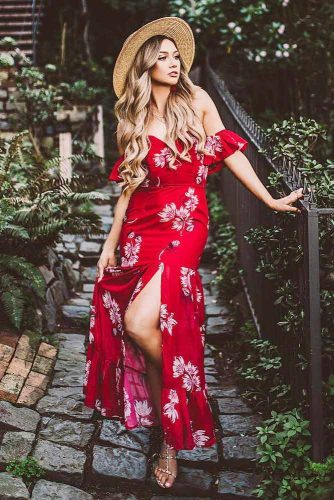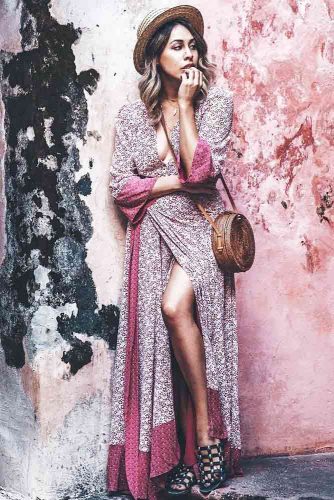 Source: Instagram/stephanie_danielle, Instagram/frankvinyl
Here you can see pretty bohemian dresses that are super popular. Is boho a thing for you? Then you can definitely sport bohemian dresses and skirts maxi and feel confident. But besides your taste, you should also find the design that matches your body shape best. Here is a simple guide.
Plus Size Or Curvy Body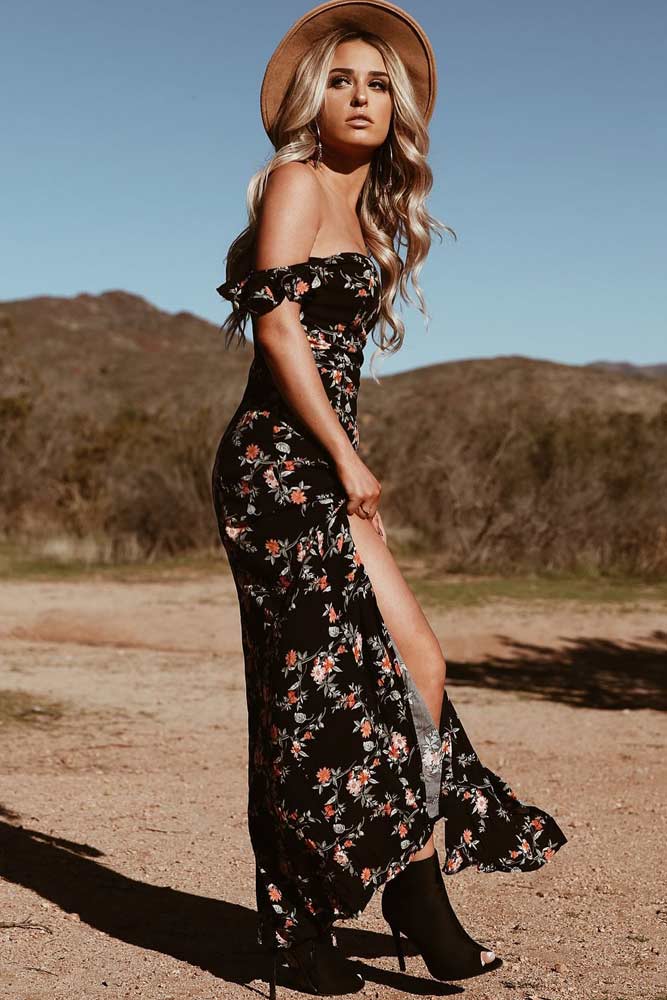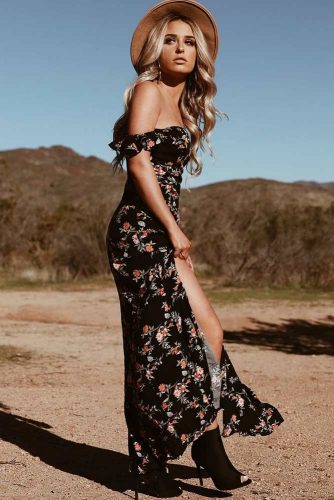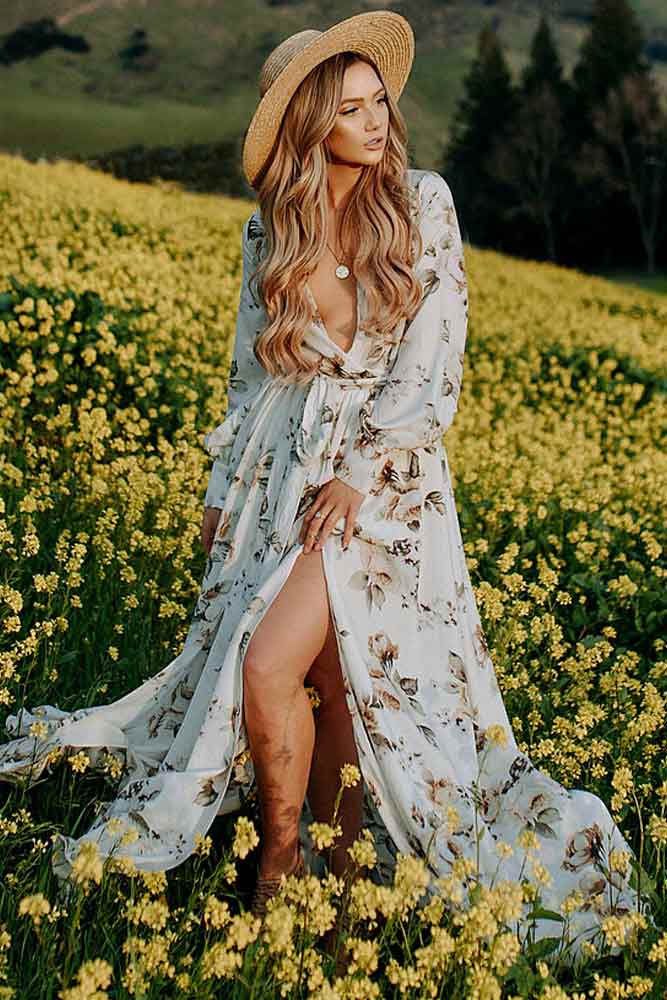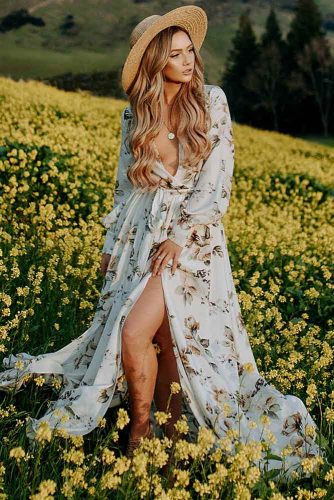 Source: Instagram/fashionnova, Instagram/stephanie_danielle
There are many women who refuse to put on a maxi dress because of the fear to appear too plump. In reality, you'd be surprised. The right dress won't do so. And by right we mean the one with the accent on a waist like a cinched line. Do not pick huge embellishments on the tummy or arm area or tiny shoulder straps.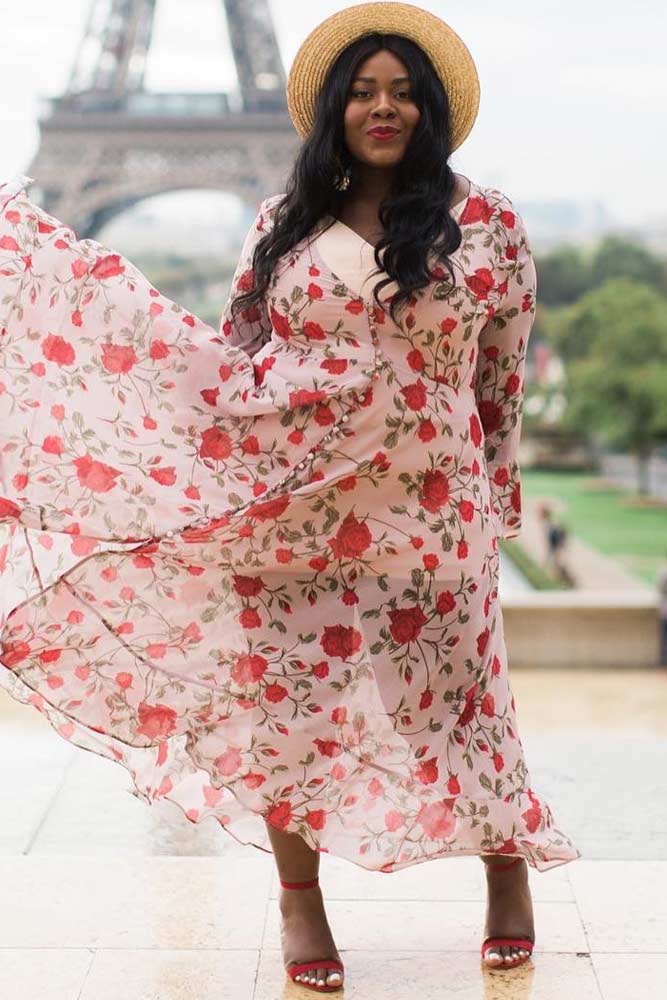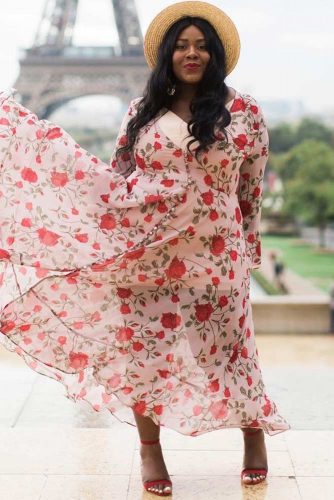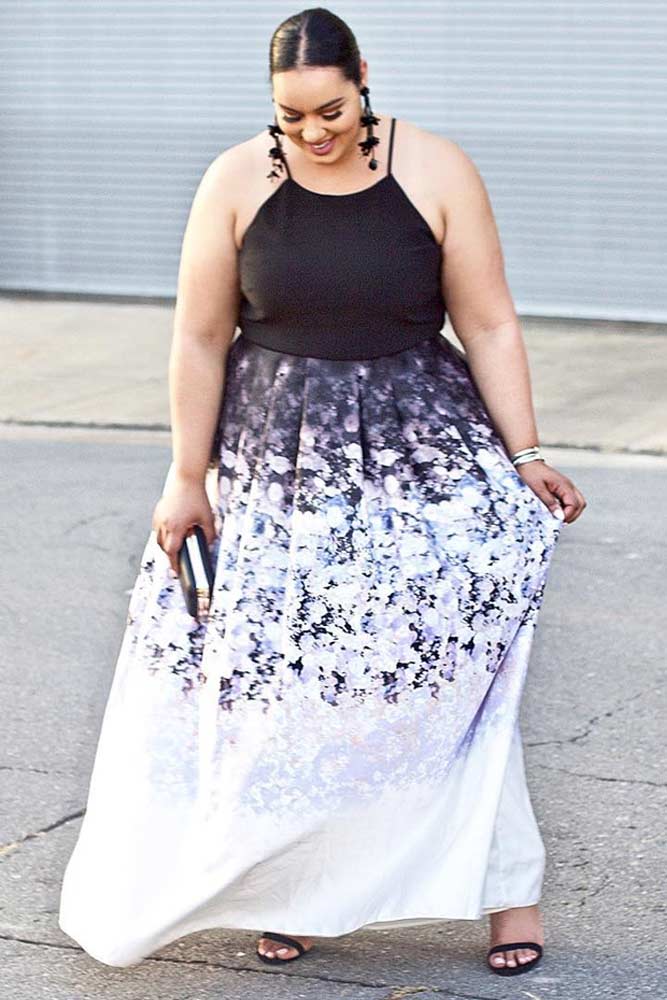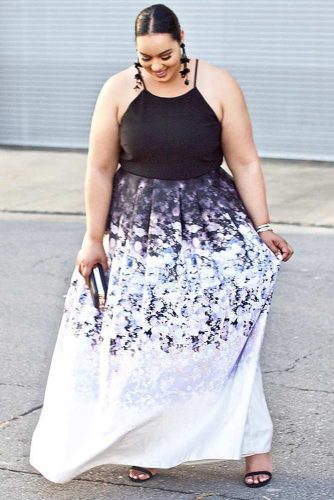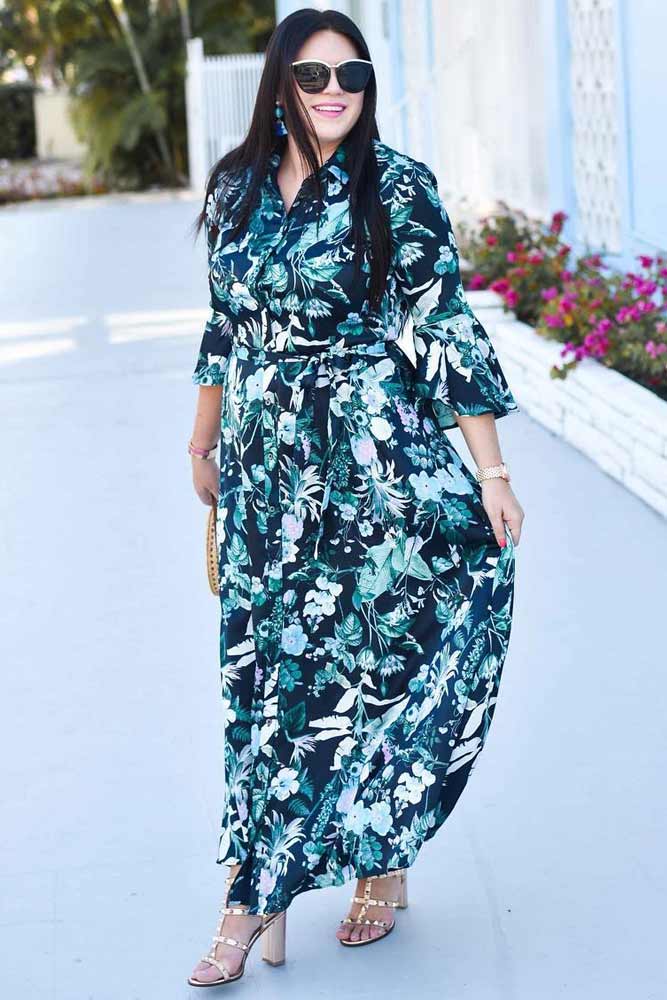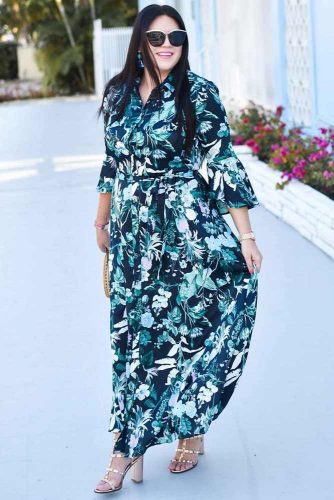 Source: Instagram/musingsofacurvylady, Instagram/iambeauticurve, Instagram/sassyredlipstick
It's better to go for plain and solid hues, preferably not light. Such hues could hide extra curves. Both horizontal and vertical stripes could compliment your curvy body if the design is right.
Petite Body
Small babes tend to stay away from maxi dresses because they believe that such designs make them appear shorter and even childlike. But there is a way how to avoid looking like that. Pick a maxi dress with a high waistline. It will grant you a silhouette that is taller. Also, we would recommend completing this ensemble with high heels. Such shoes will make you visually higher.
Read on to explore which maxi dresses flatter other body types.
Summer Dresses For Pear-shaped Body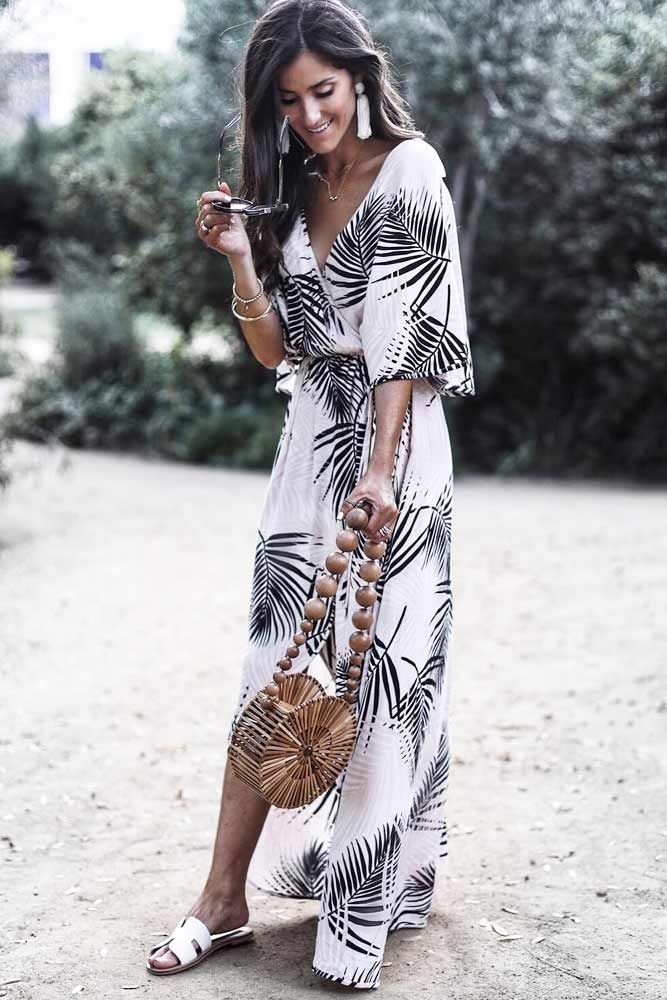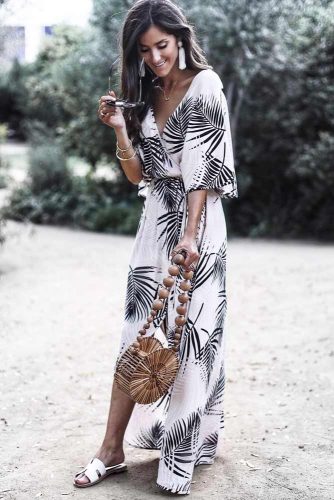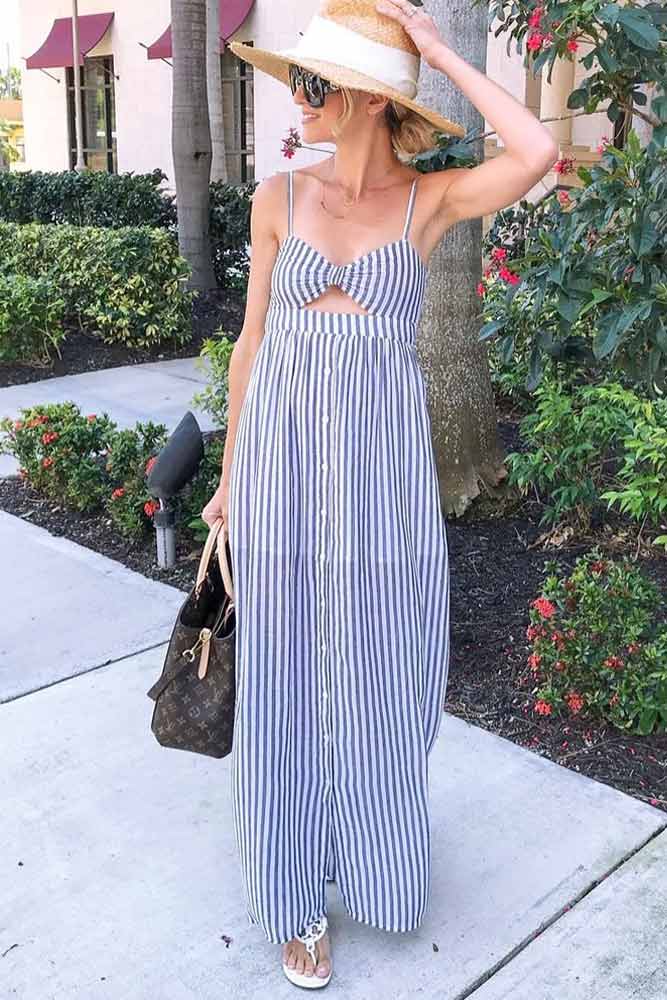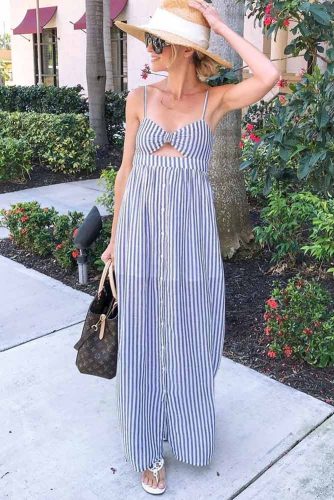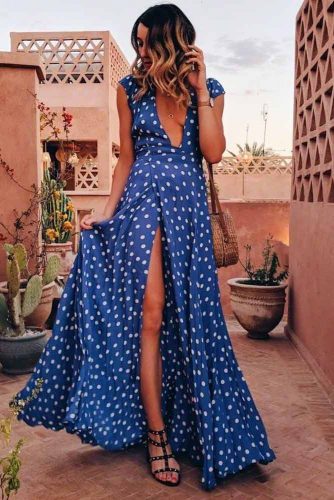 Source: Instagram/stylinbyaylin, Instagram/jscott24, Instagram/gemmatalbot
Are your hips heavy and you are a bit concerned about your bottoms? Go for maxi dresses with pretty embellishments on their upper area. Patterns, frills, and ruffles will make your upper and bottom parts appear of equal size. Just make sure that the lower dress part is of a dark and solid shade, for example, black. Also, you may pick a gown that accentuates the waist and upper half with its fitting.
Dresses For Athletic, Boyish, Square Shape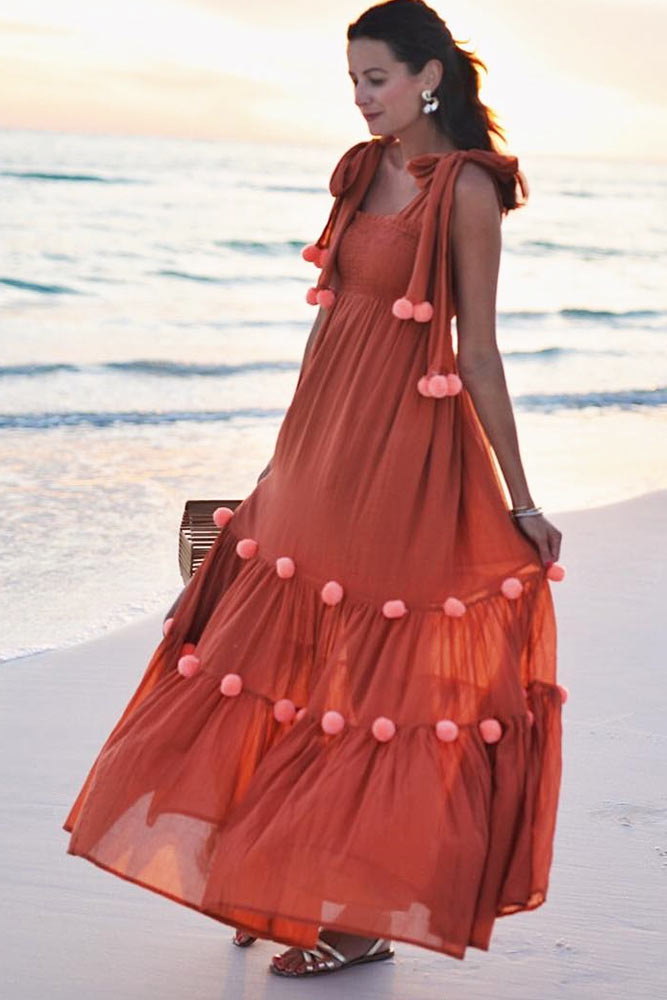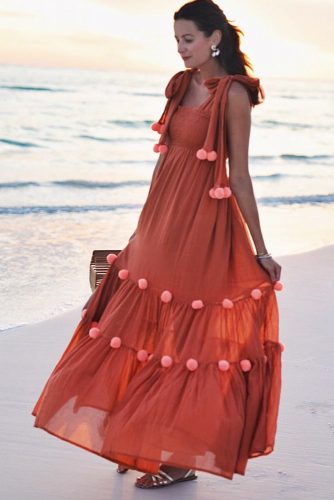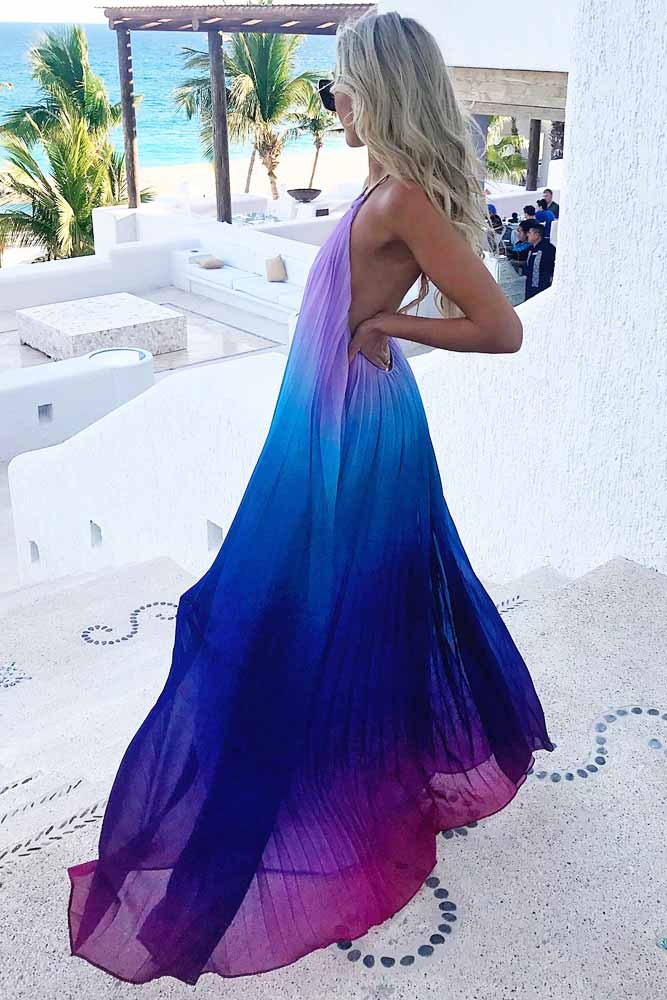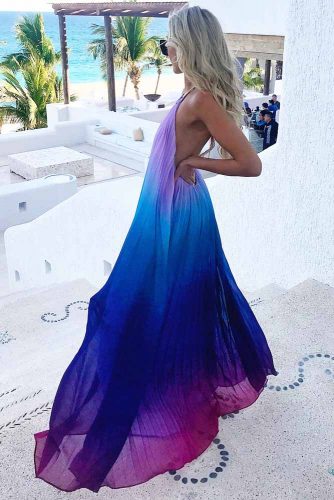 Source: Instagram/themilleraffect, Instagram/macystucke
In case your waist is barely visible, it's better to go for maxi gowns in the column style. It's probable that your shoulders are worth showing off. So, you may pick strapless gowns without any hesitation. Draw attention to your attractive collarbone.
Maxi Dresses For Busty Top Body
Most babes believe that it's so cool to have big breasts. But do you know how tough it is when it comes to picking a dress? Go for a maxi gown that could hide the thick straps of your bra. V-neck gowns will give your big breasts a more delicate look. However, mind the cleavage, do not show off much skin there, as sexy is not that far from vulgar.
Hourglass body shape
Any maxi gown will complement this body shape.
And here you can see casual long maxi dresses for summer. One of these sexy maxi dresses for summer will work great for your vacation or a walk.
Evening Maxi Dresses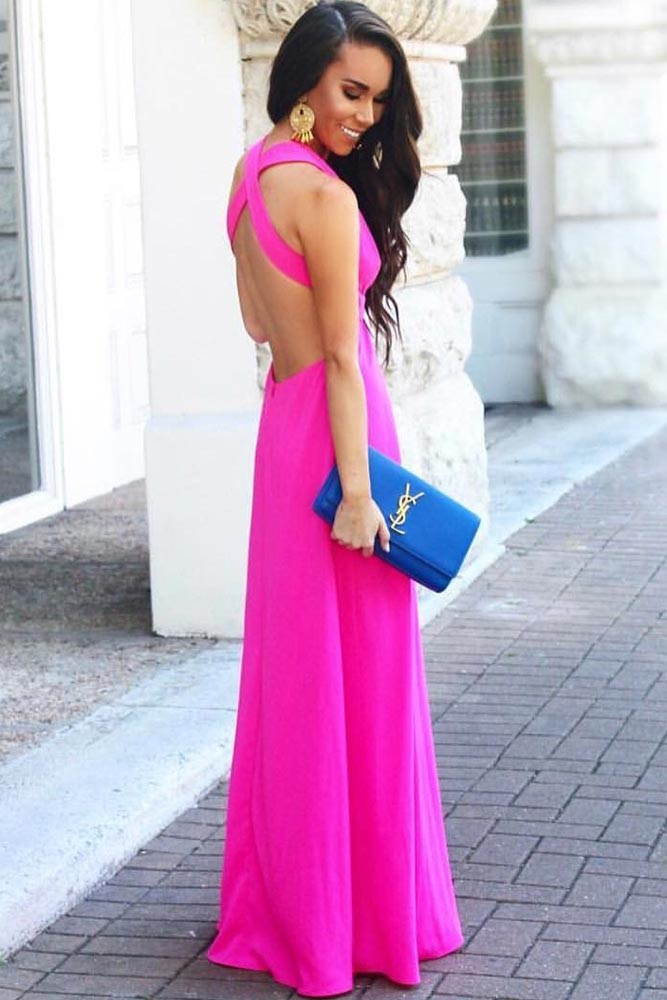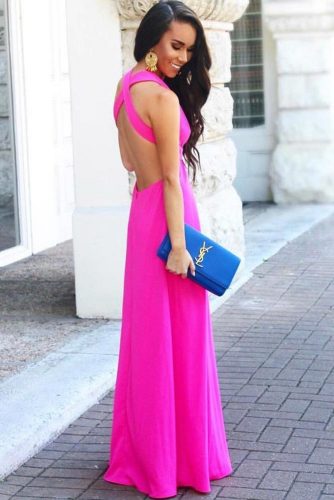 Source: Instagram/katlynmaupin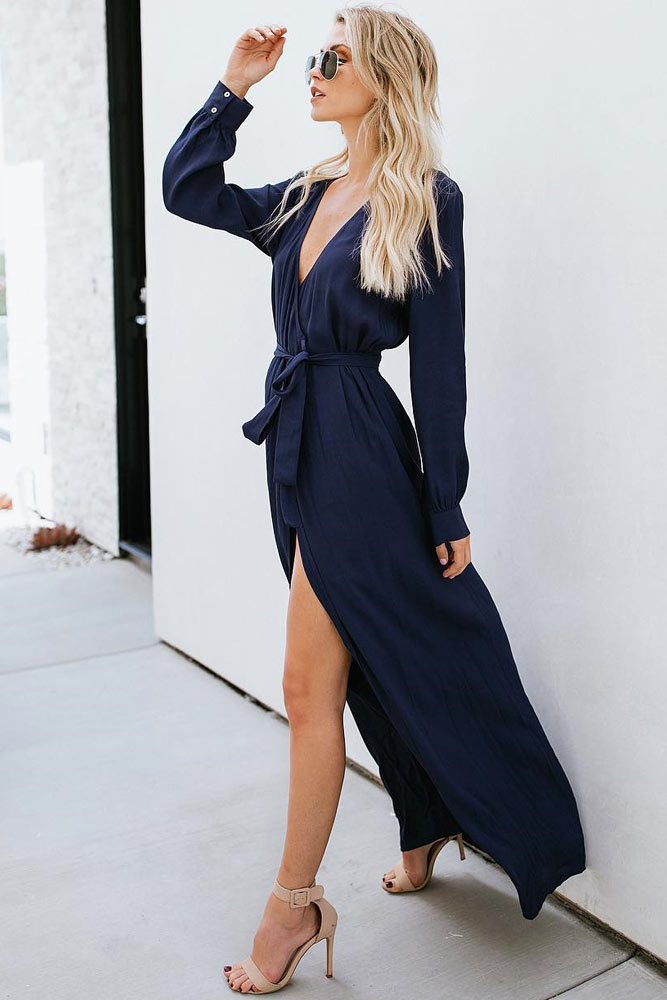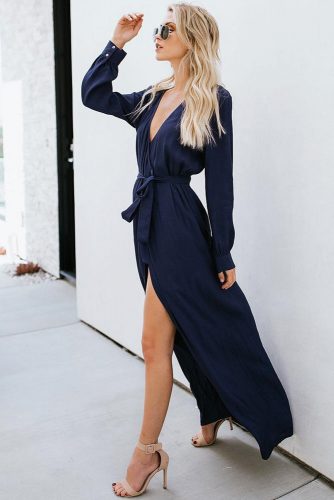 Source: vicicollection.com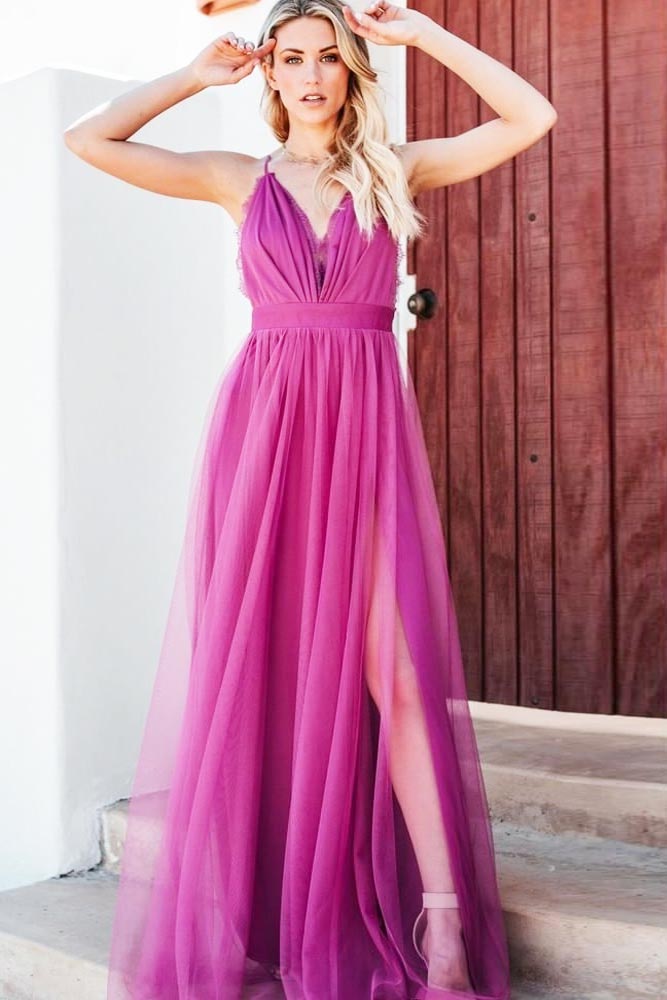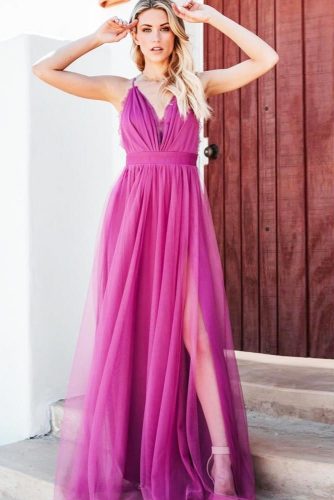 Source: vicicollection.com
Here you can observe elegant maxi dresses that can work for special occasions. A maxi dress can grant you sophistication and comfort whether you attend an anniversary party, a wedding ceremony, or another formal event. The right fabric, accessories, and cut will make you appear polished, appropriate for a formal event.
Special occasion dresses are usually made of satin, silk, or chiffon, which are considered formal fabrics. Beaded detailing looks gorgeous.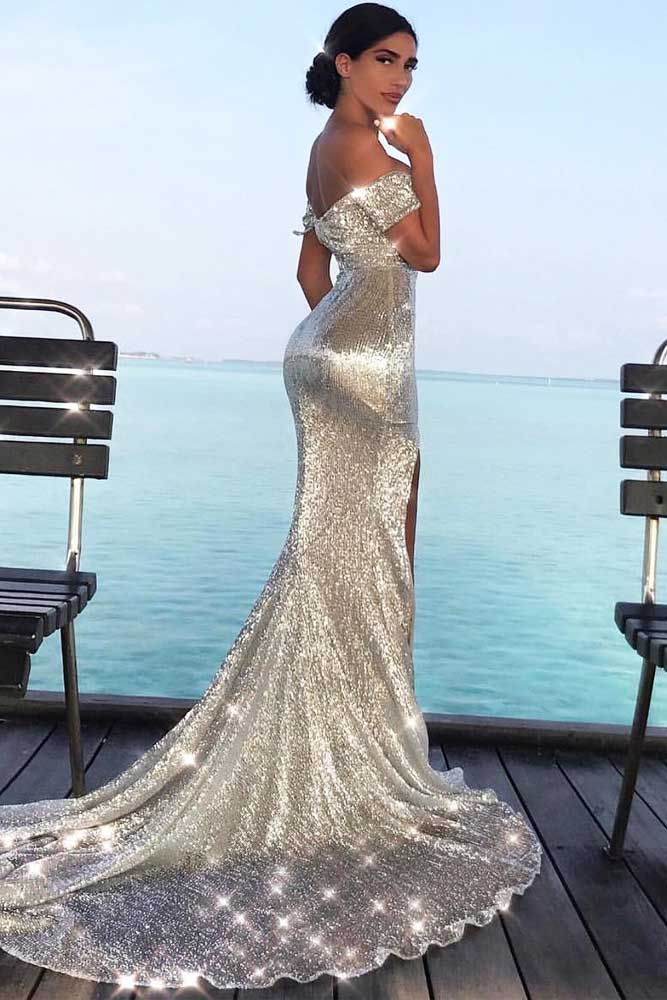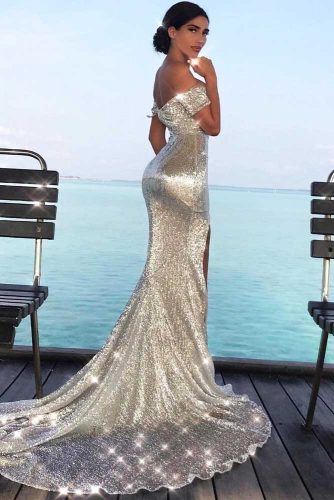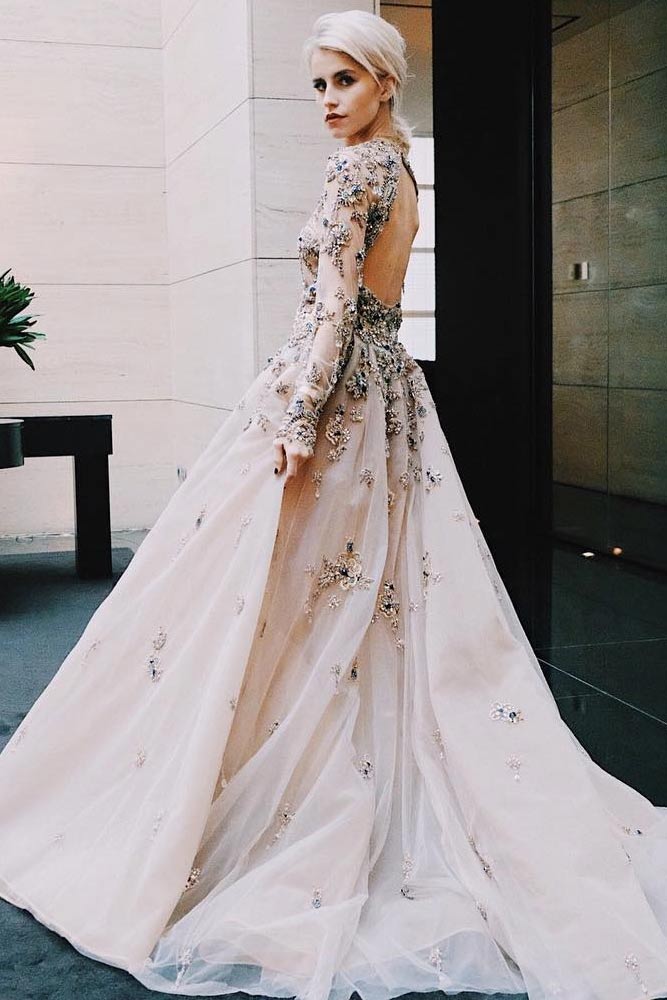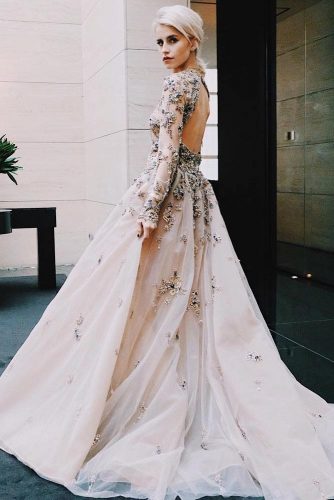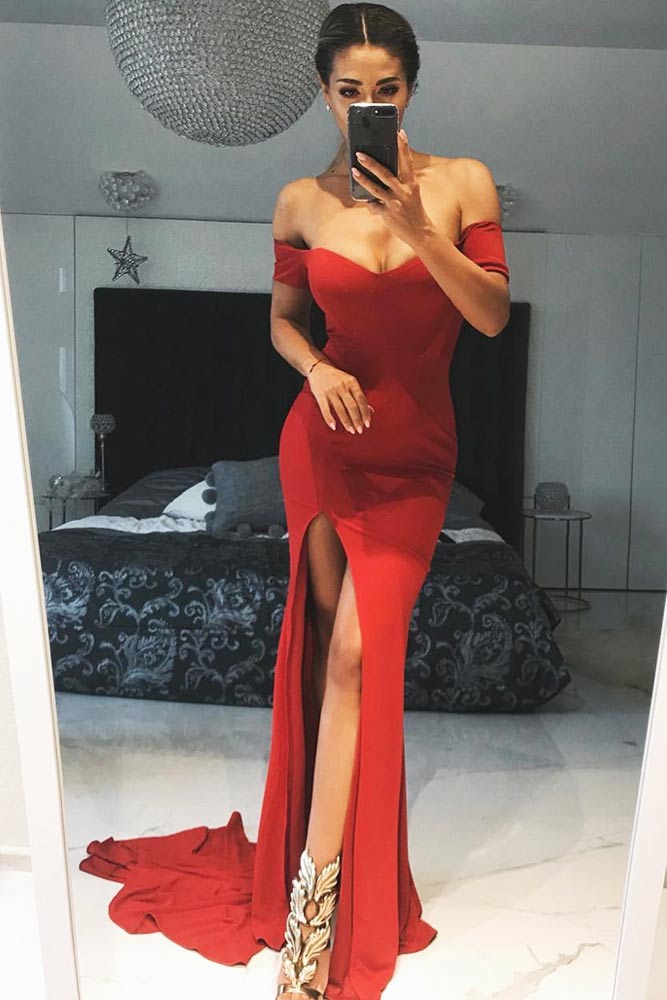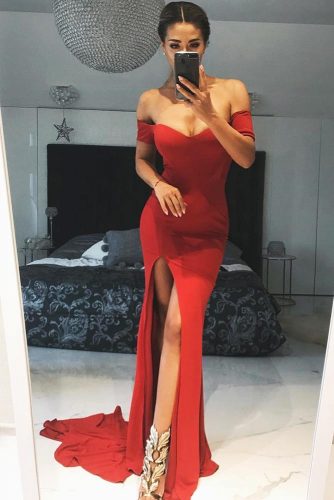 Source: Instagram/abyssbyabby, Instagram/carodaur, Instagram/katekijo
Ensure that the cut won't show too much skin. Match such a dress with heels or some simple shoes, but not flip-flops. Complement the ensemble with matching jewelry, accessories, and a clutch.
Casual Maxi Dresses Designs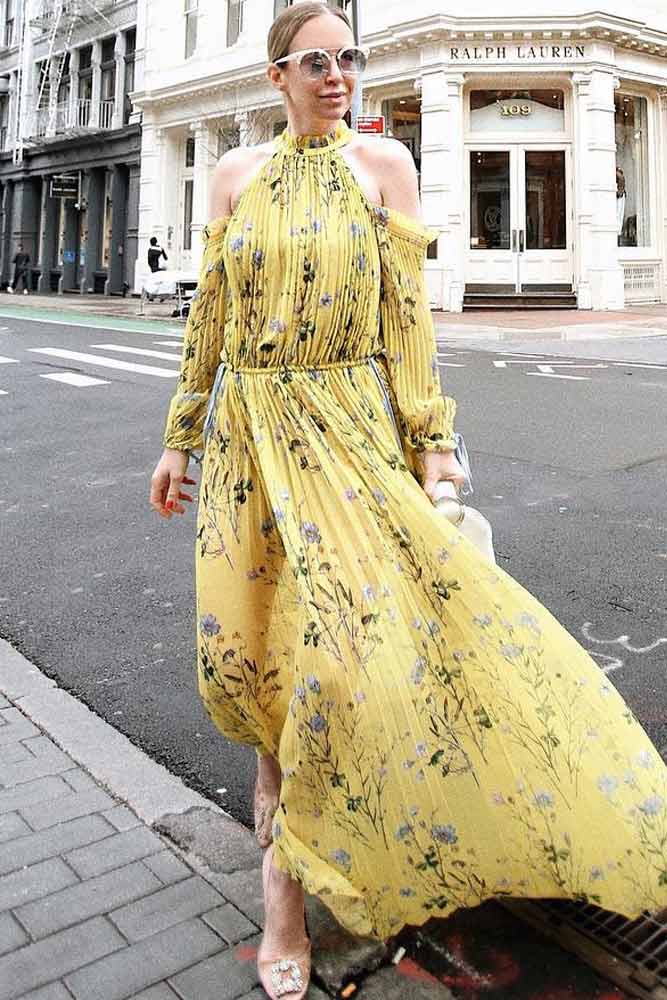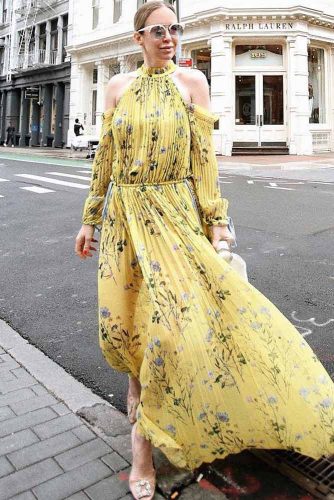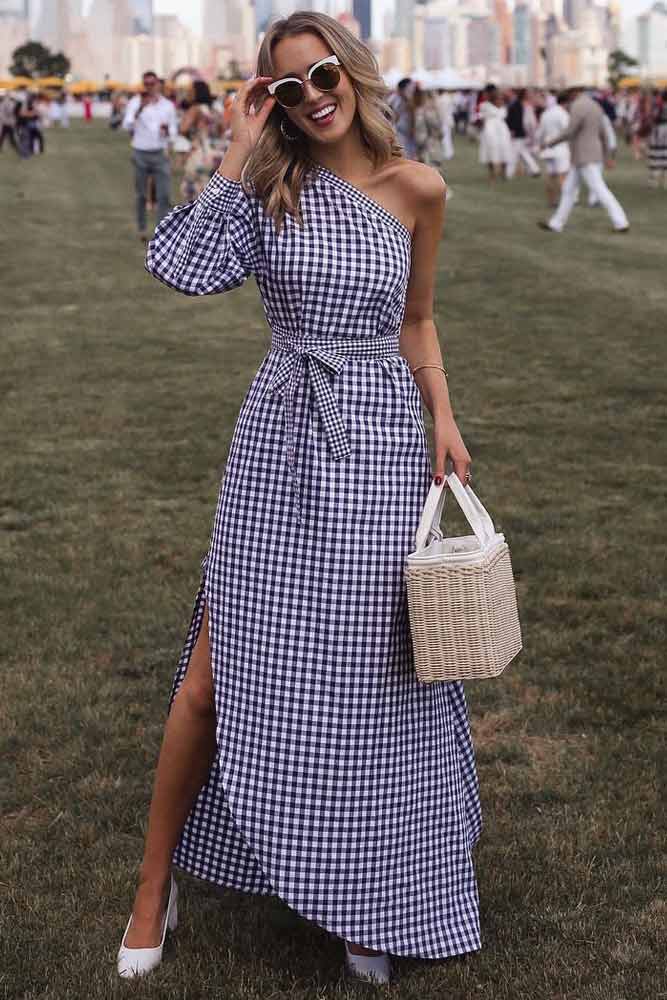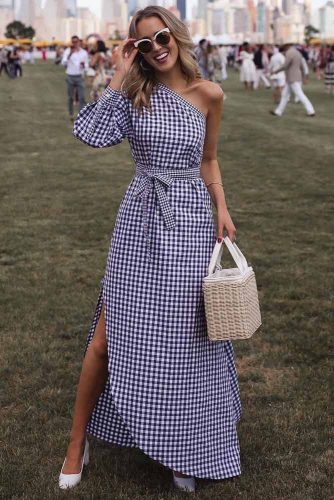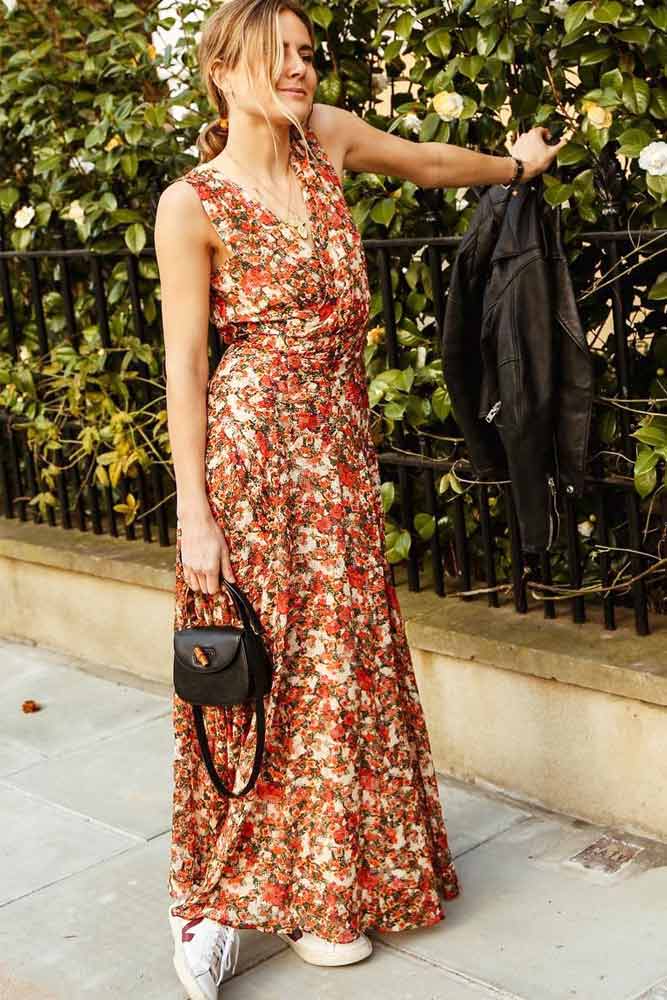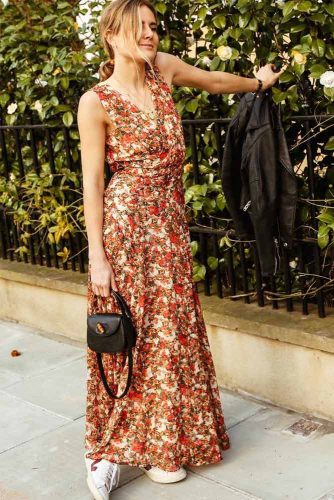 Source: Instagram/brooklynblonde1, Instagram/maryorton, Instagram/lucywilliams02
Such casual, we would even say retro dresses for women will work great if you're going on a date, having some dinner with your friends, or spending a day poolside. These maxi dress designs are quite comfy to enjoy your time. They keep your image simple and very feminine.
Floral Maxi Dress Designs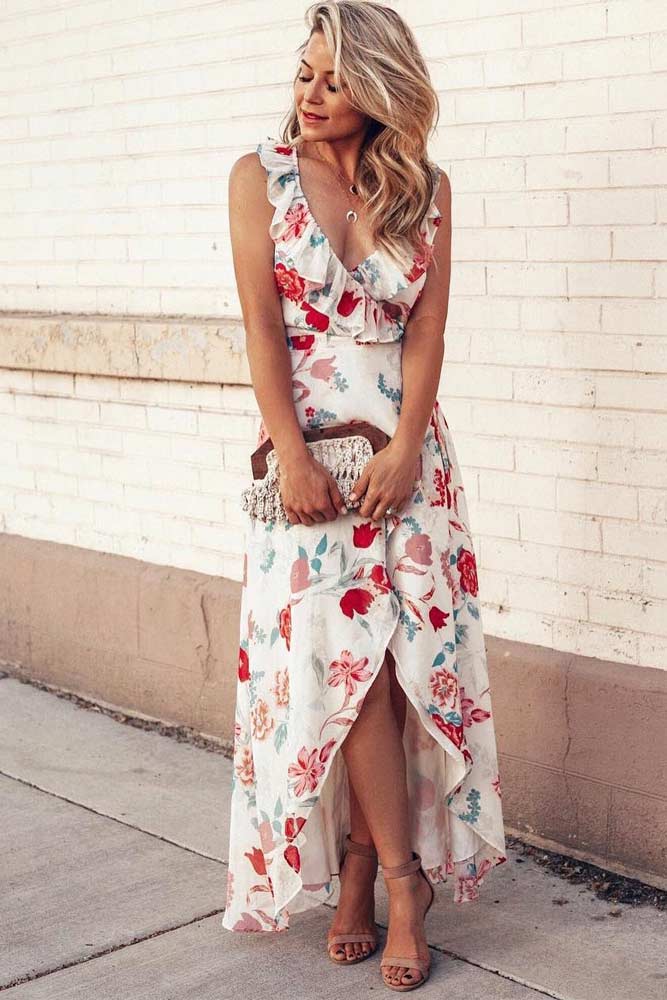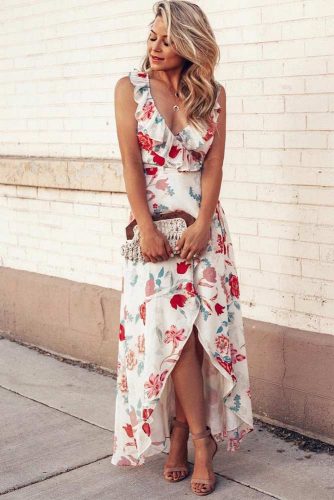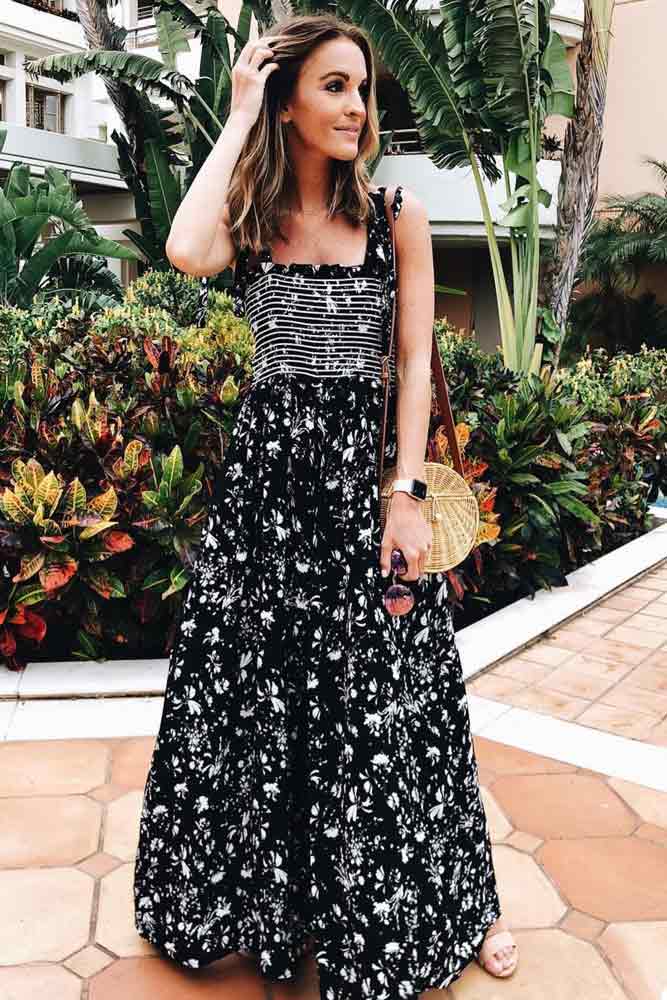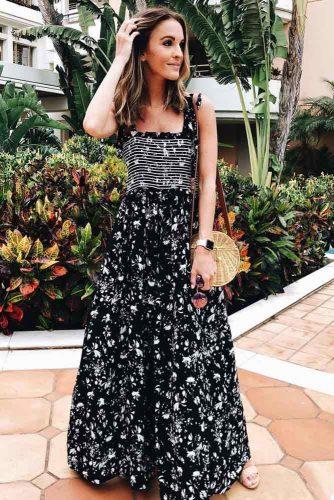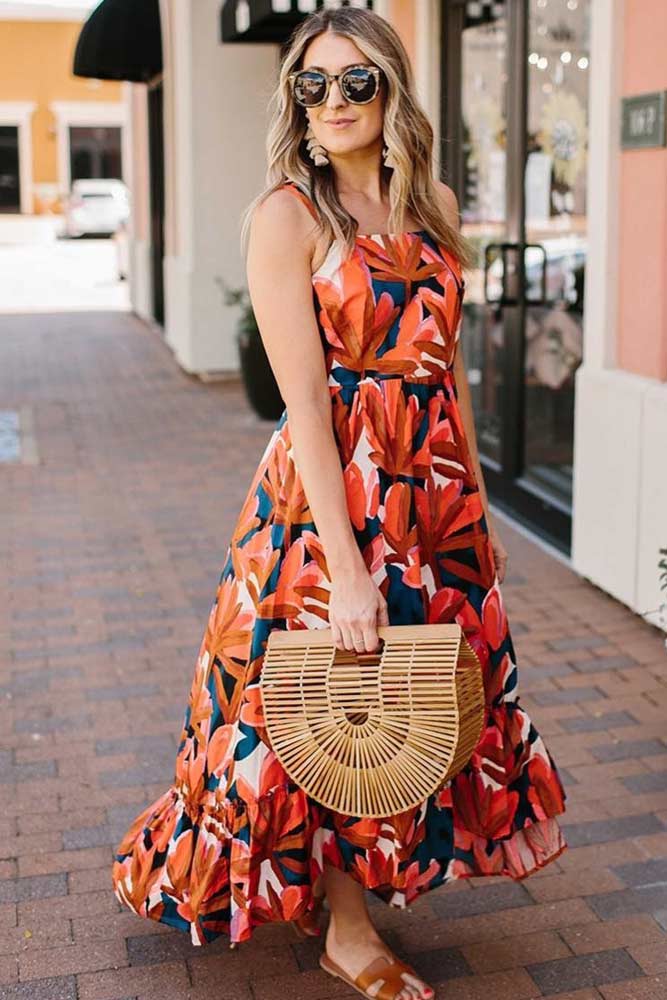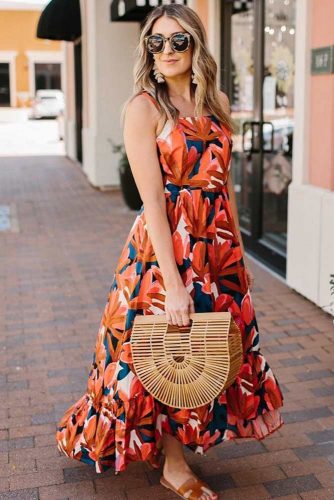 Source: Instagram/xposedbeauty, Instagram/laurenkaysims, Instagram/wearandwhenblog
We love all these maxi dresses, and you? Catch more inspo on our blog!
Slip Maxi Dress Designs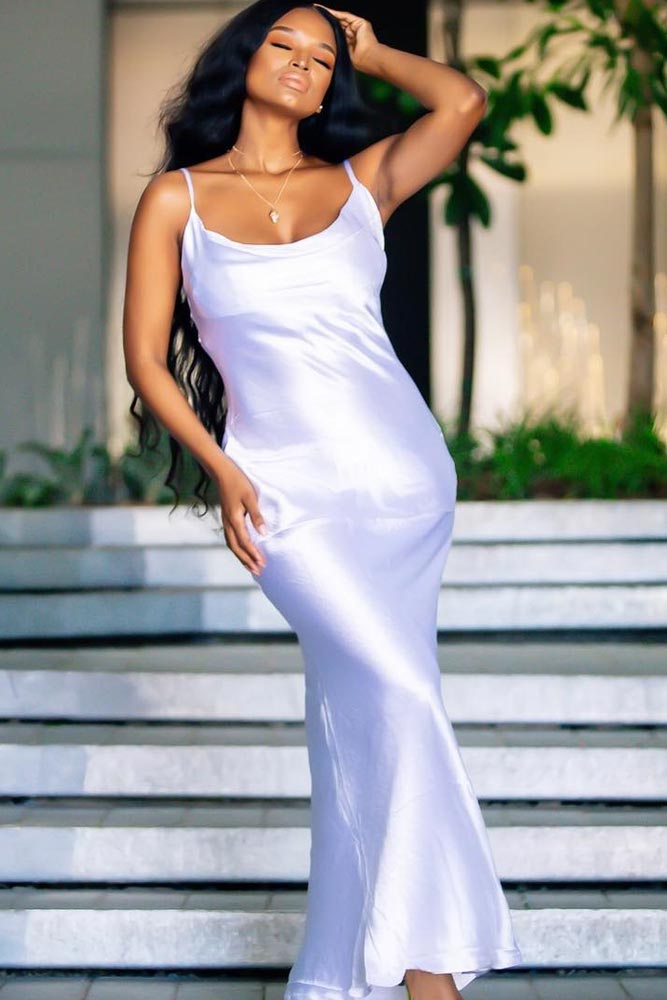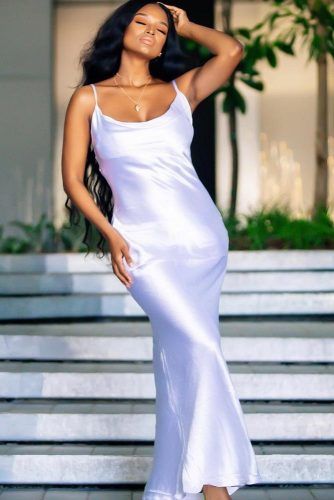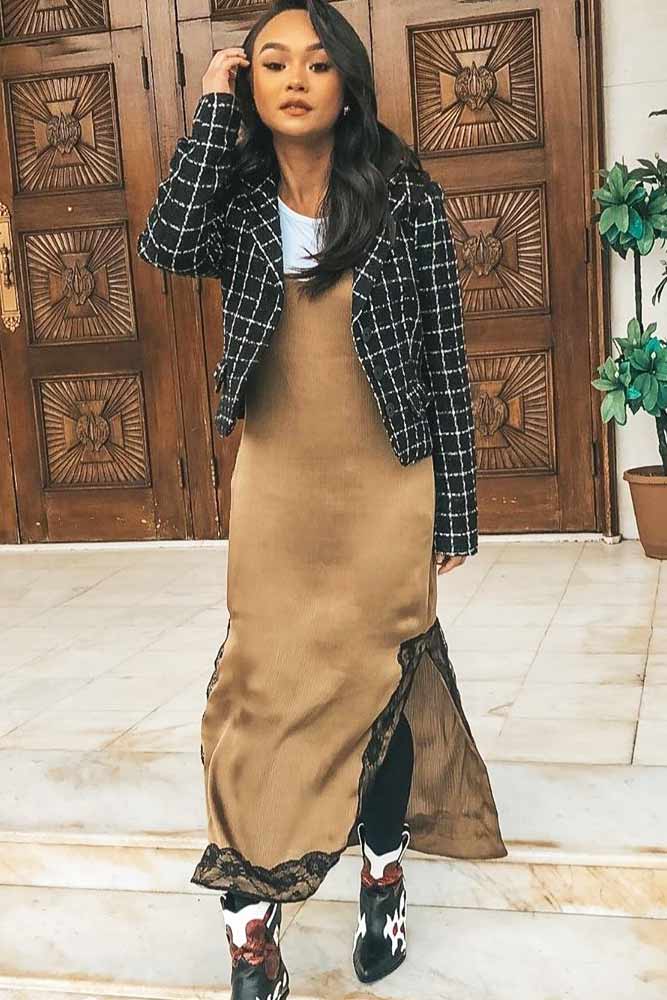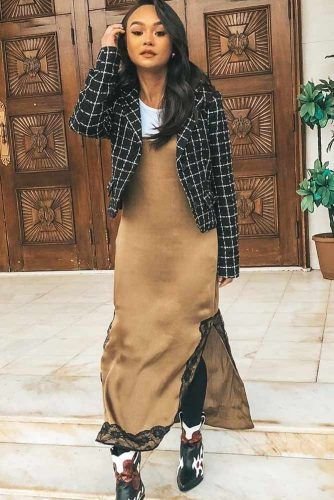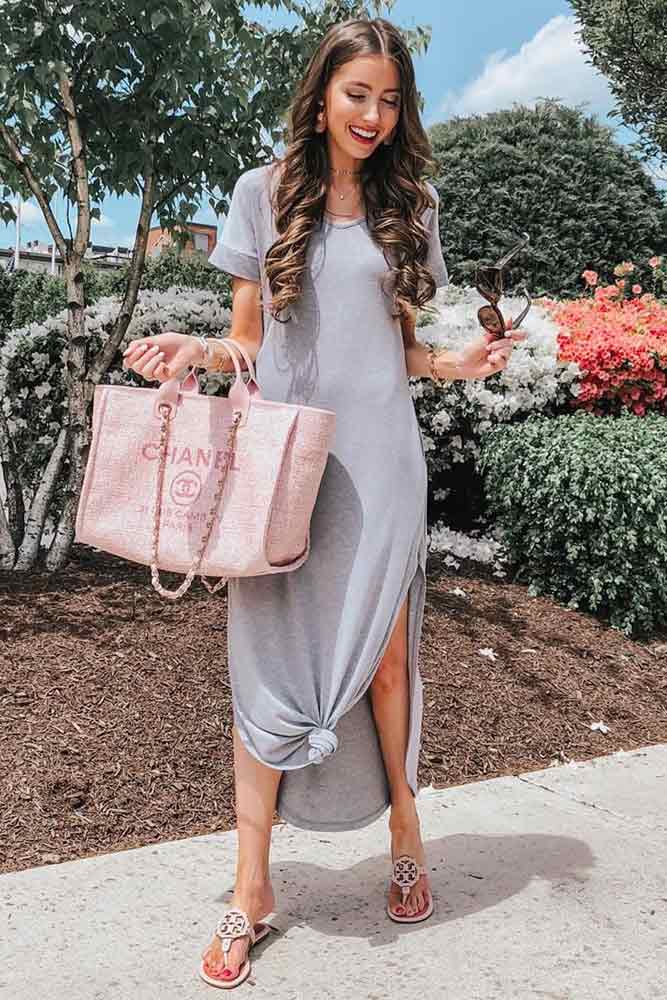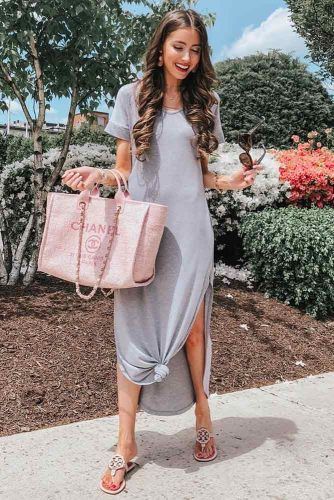 Source: Instagram/ayandathabethe_, Instagram/lavidaveee, Instagram/laceandlashesblog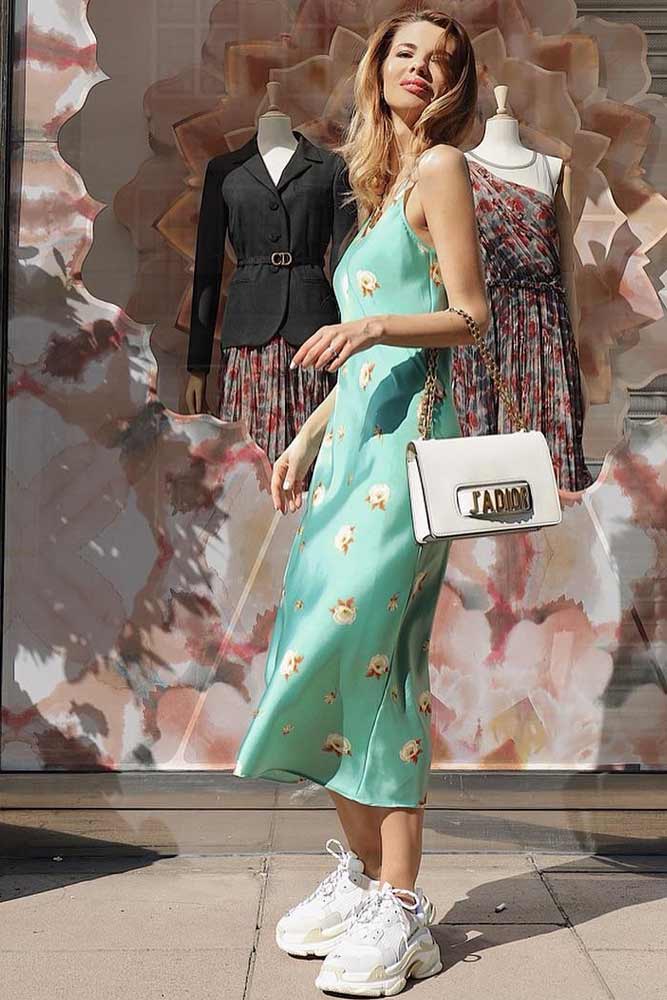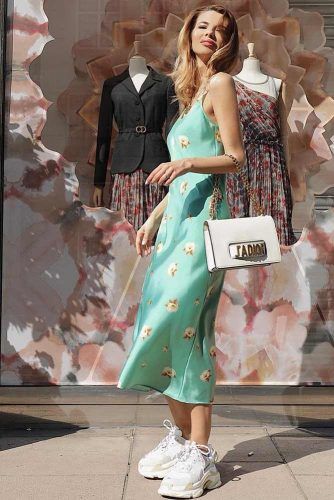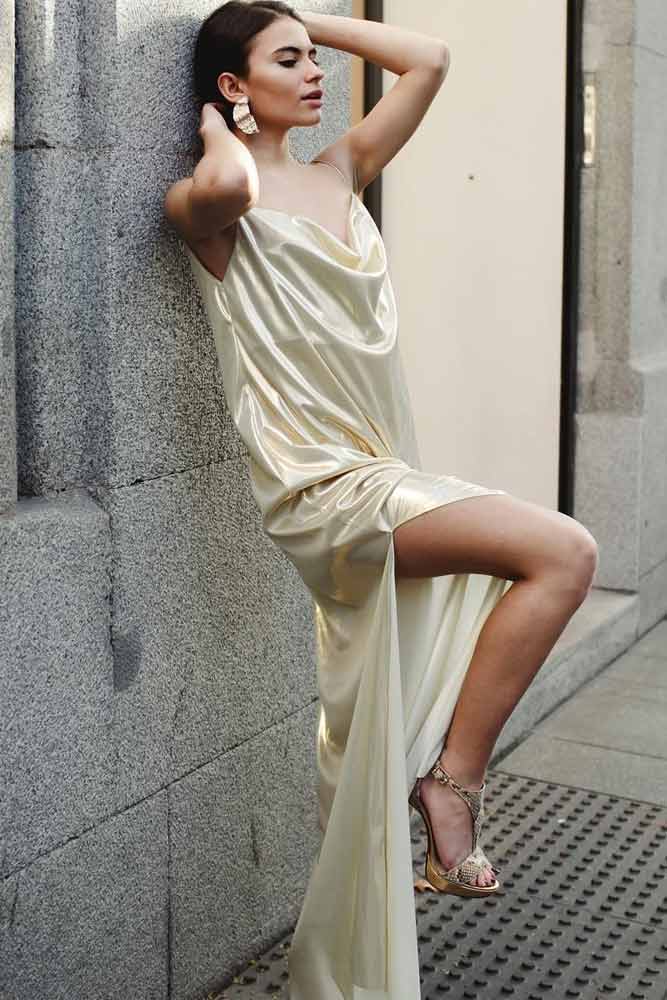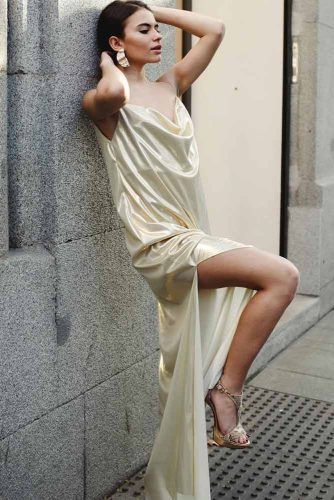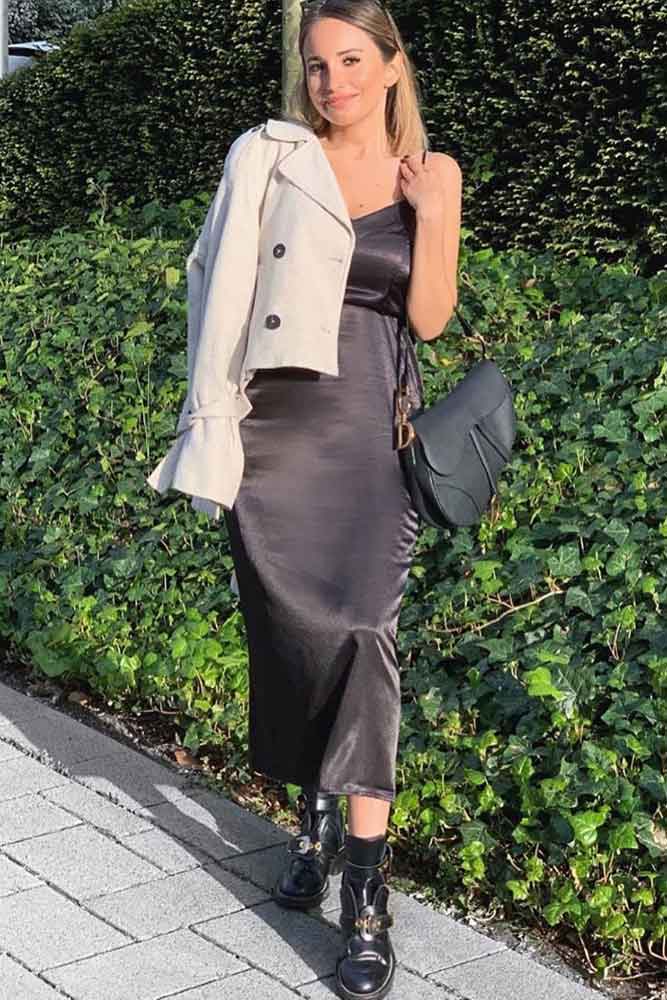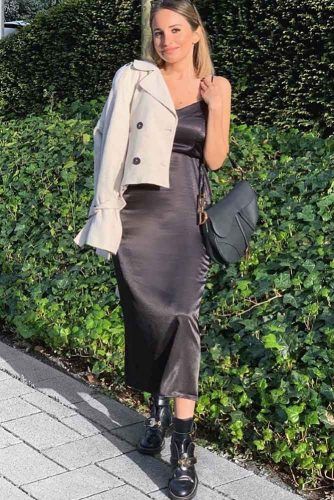 Source: Instagram/kiraatikova, Instagram/hinsomniaofficial, Instagram/yaseminseasons
If you wish to complement such a dress, keep accessories minimal and simple. Match colors and prints. It's advisable to wear natural makeup. Retro is already vivid, so don't go too much with anything else.
FAQ: Maxi Dresses
When should you wear a maxi dress?
Maxi dresses have recently been trendy not just in the evenings but also in everyday life. A stroll, a date or a night out with friends are all good occasions to pull out your favorite dress from the closet.
Is a maxi dress a long dress?
A maxi dress is a long dress that reaches your ankles or the floor in some cases. It's a casual dress with a classy design for occasions that require a bit more dressing up. Maxi dresses are often form-fitting at the top and looser at the bottom.
Is it OK to wear a maxi dress to wedding?
Yes. A maxi dress is a good choice for a wedding any time of year. You can maxi-mize your wedding guest style in a maxi dress by accessorizing it once you know the formality and time of the big date.
REFERENCES:
Maxi dresses, which are flowy and floor-grazing dresses, seem to always be in style and staple in many women's closets. Source
A dress (also known as a frock or a gown) is a garment traditionally worn by women or girls consisting of a skirt with an attached bodice (or a matching bodice giving the effect of a one-piece garment). Source