Leopard print is easily one of the biggest fashion trends to make a huge comeback! And we're pretty sure that it's very much here to stay. Today, it's literally everywhere – on your clothes, shoes, bags, and accessories. Even nails and makeup aren't left behind. To give you some inspo on how to pull off the trendiest leopard printed outfits, we've compiled this ultimate collection of the best looks for real fashionistas.
Outerwear with Leopard Print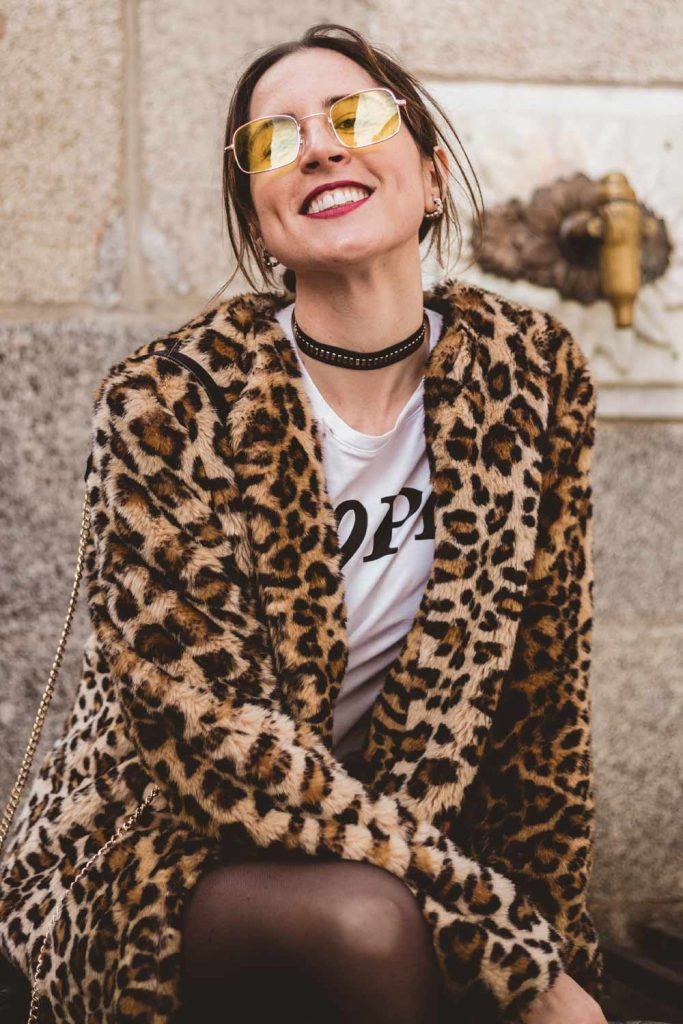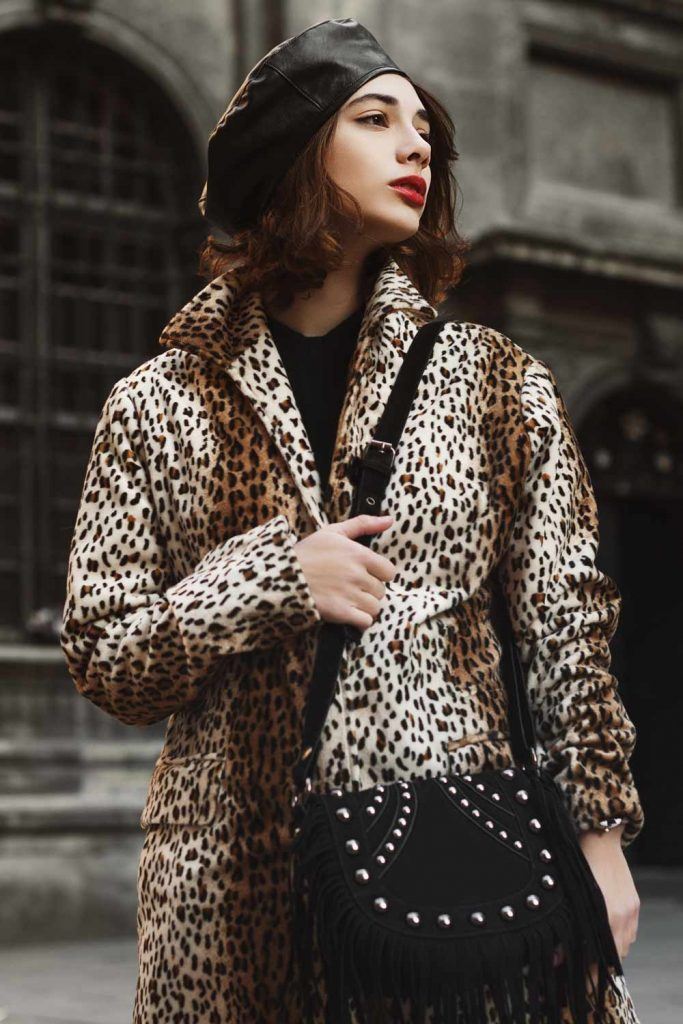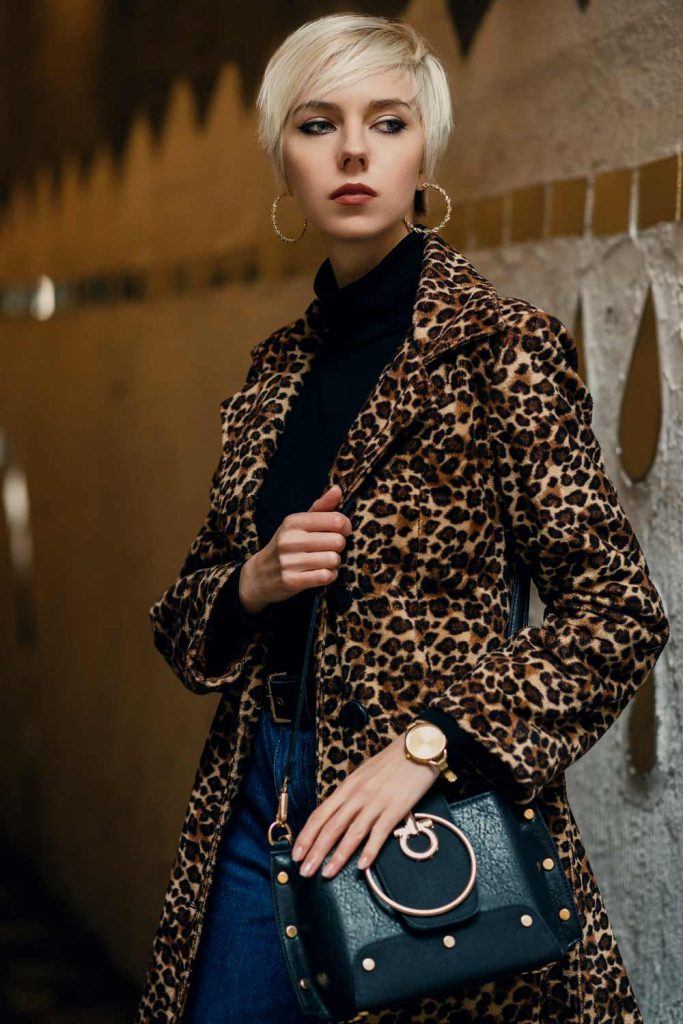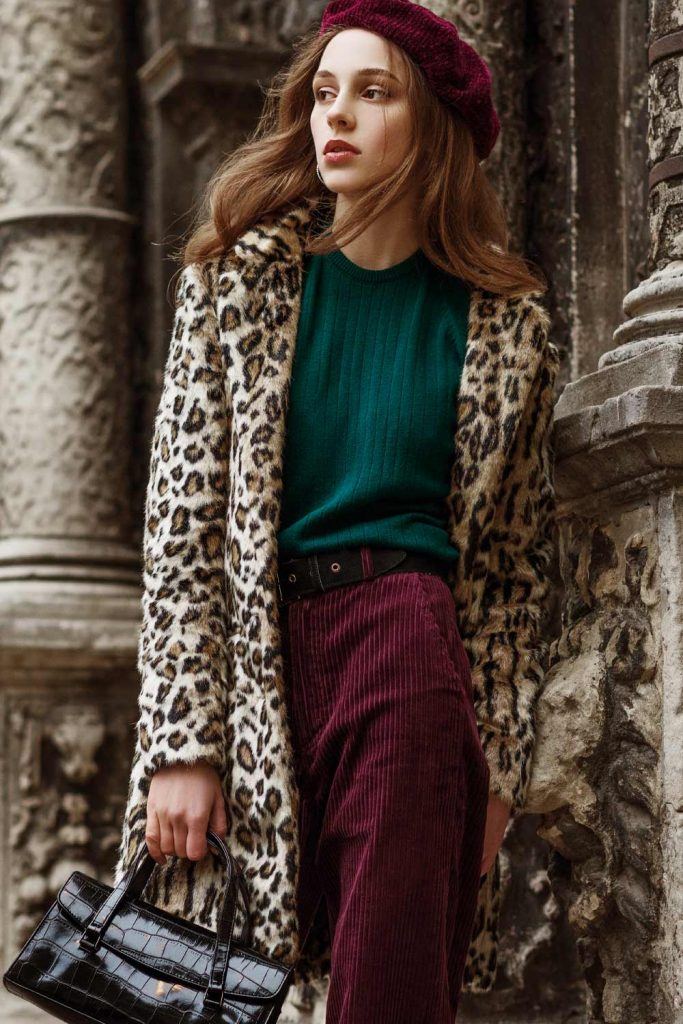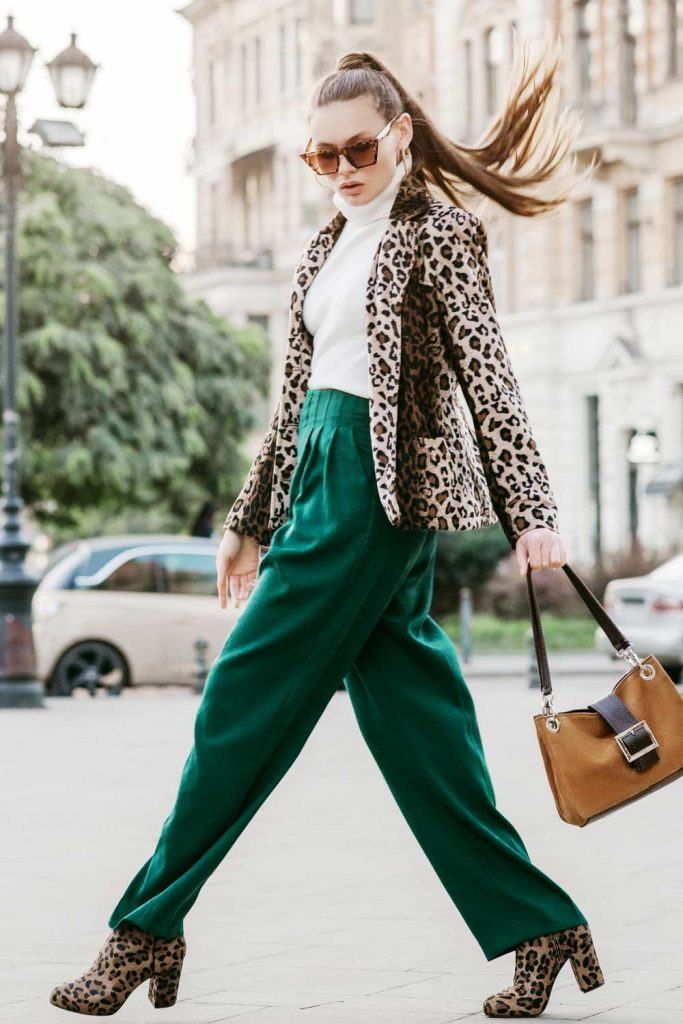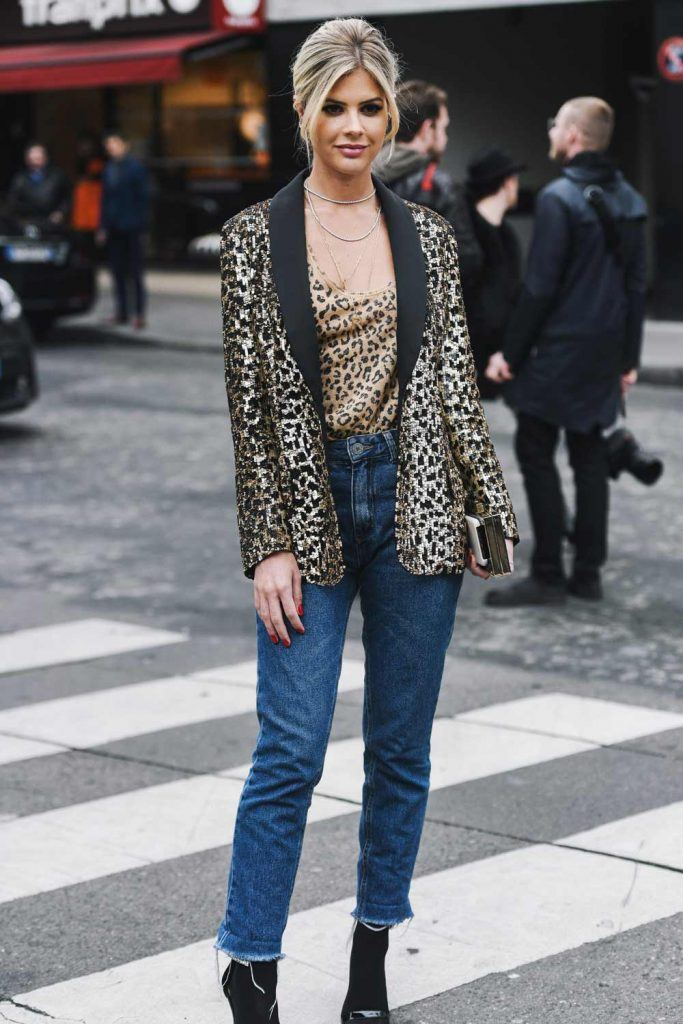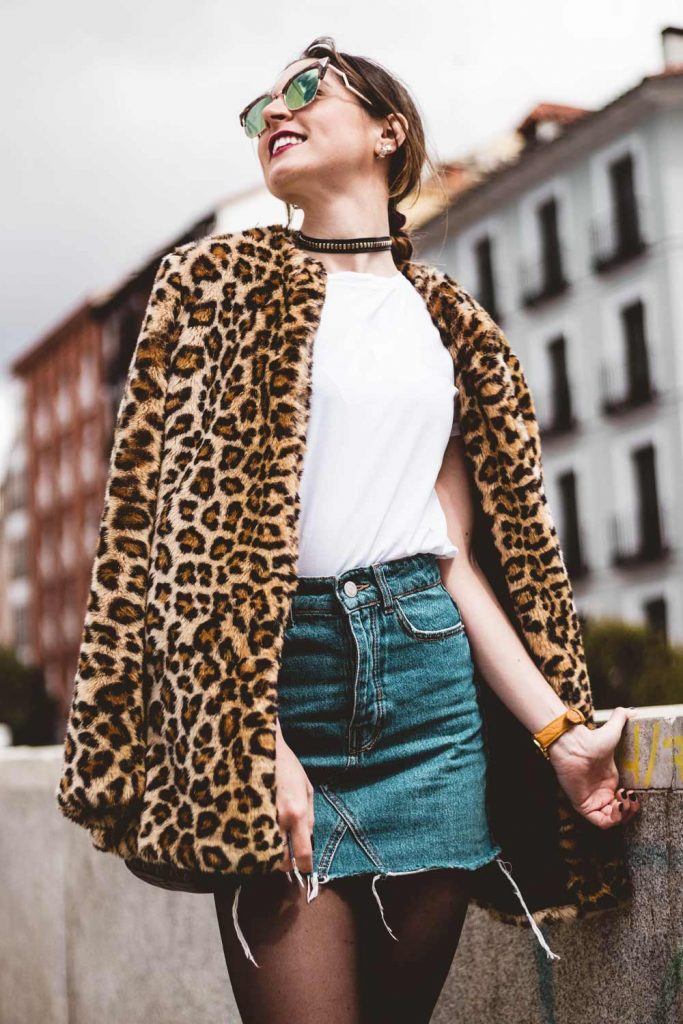 Leopard Kimono With Denim Shorts Outfit
Credit photo: Instagram.com/mumuandmacaroons
To complement a pair of pixie denim shorts and a black silk body, which create a slim silhouette, you can go for a leopard print cardigan or kimono depending on the weather outside. The motley pattern of the kimono brings some movement and dimension to the look while the flowy material adds breeze and casualness. Thus, you can put together a perfect summer outfit and rest assured that it doesn't come out flat or plain.
Leopard Plus Size Jacket With Leather Leggings Outfit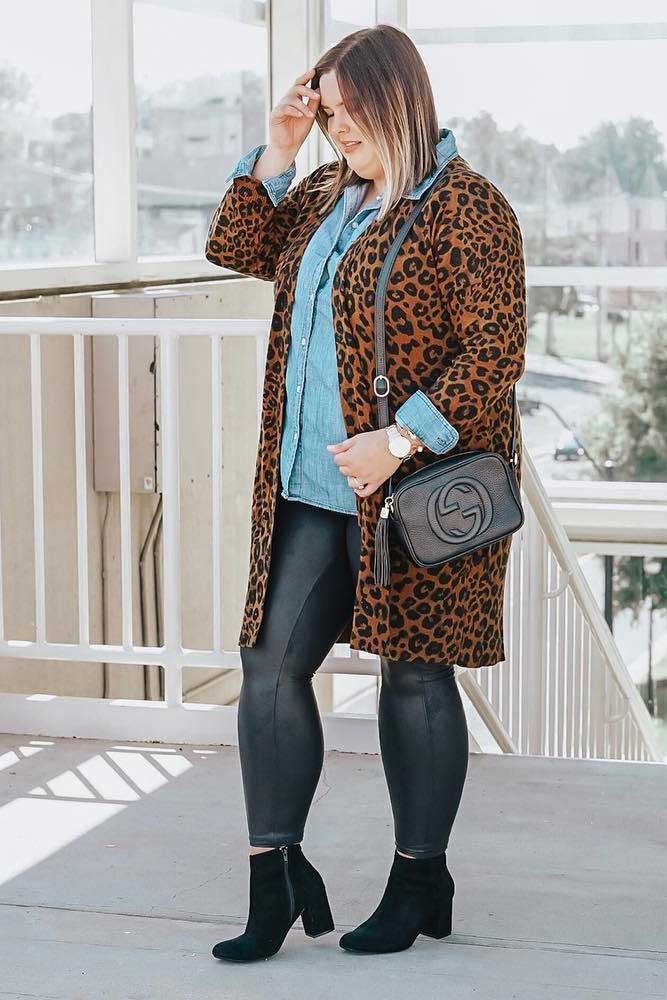 Credit photo: Instagram.com/sarahlouiseslusher
If somebody told you that a curvy girl should refrain from patterned clothes, here's our answer to them. They simply don't know how to put an outfit together. Look at this stylish plus size leopard print coat that's accompanied by black leather leggings and a denim shirt, and all your doubts will disappear. Add to it a designer bag, a luxurious timepiece and a pair of block heel black velvet ankle boots and you're sure to keep all eyes on your fashion choices.
Pants and Skirts with Leopard Print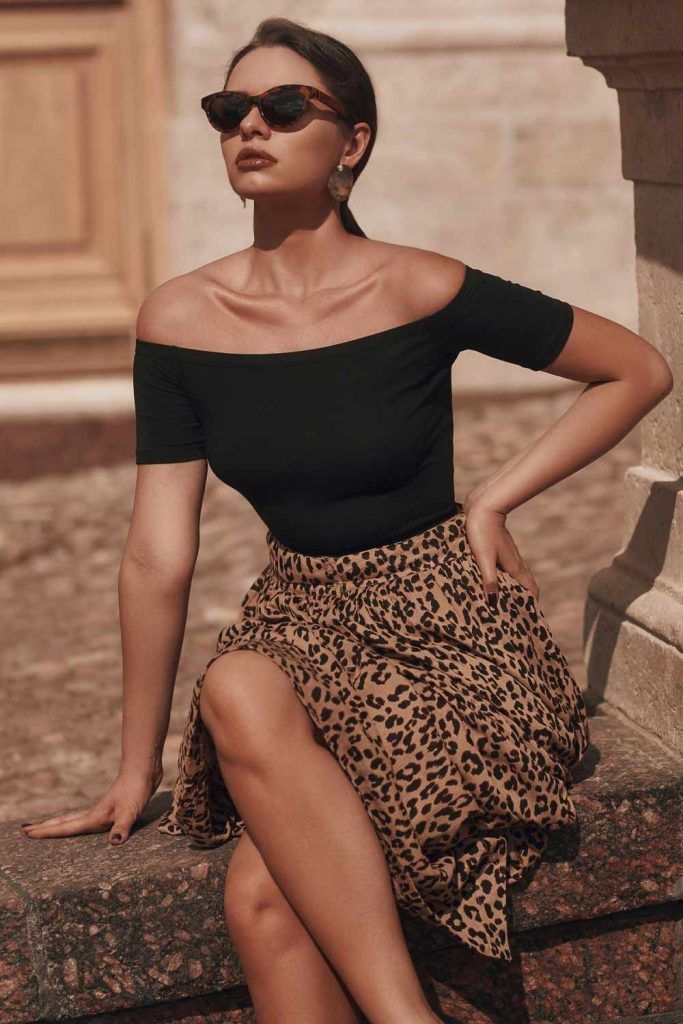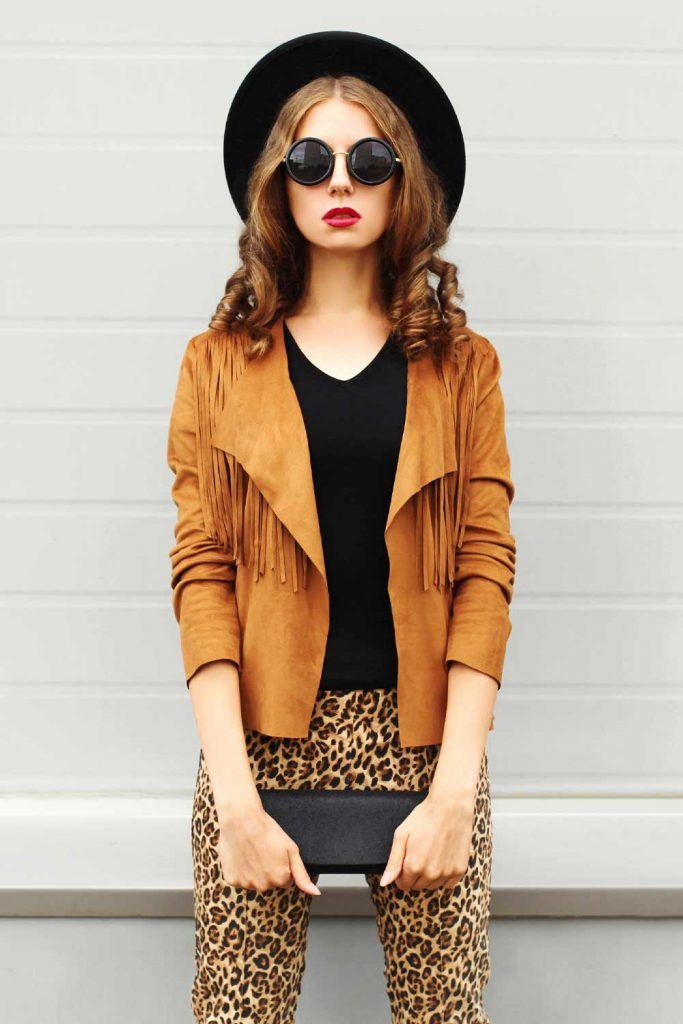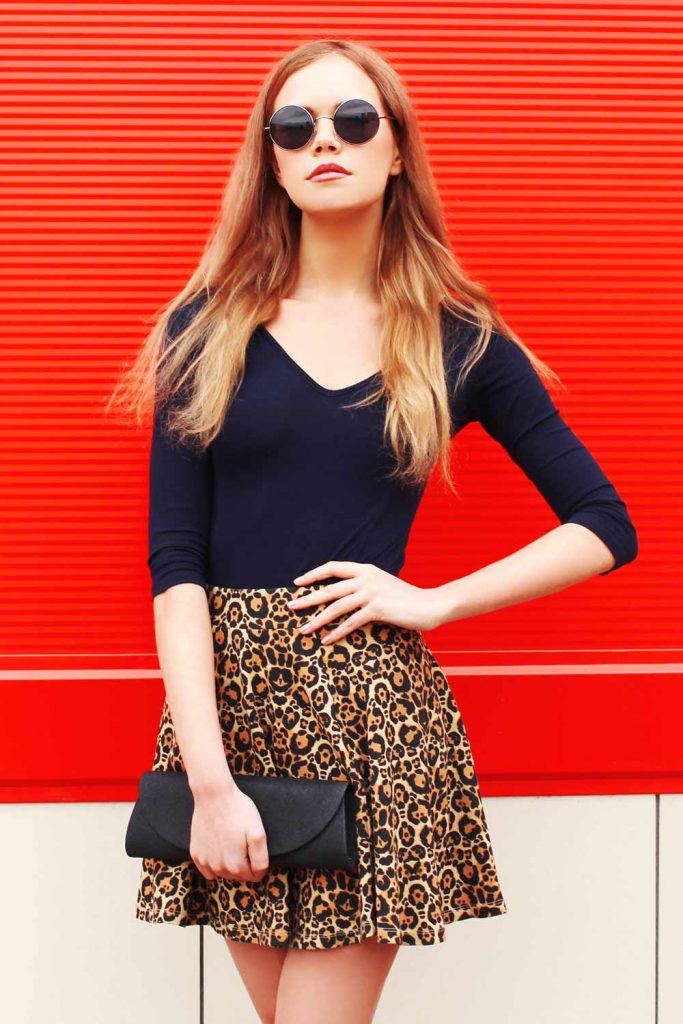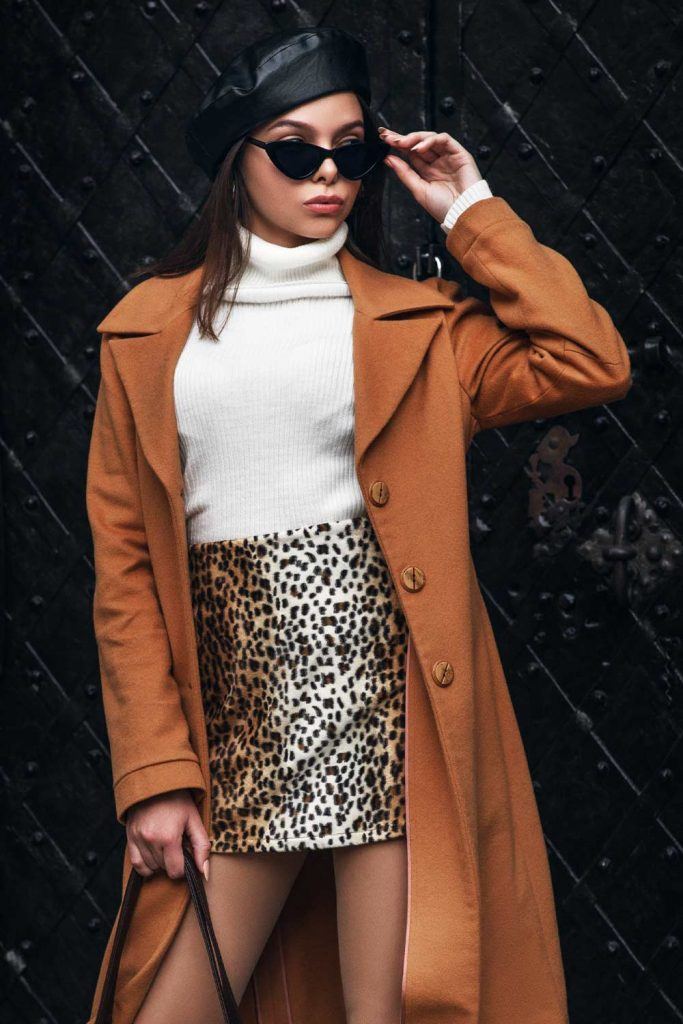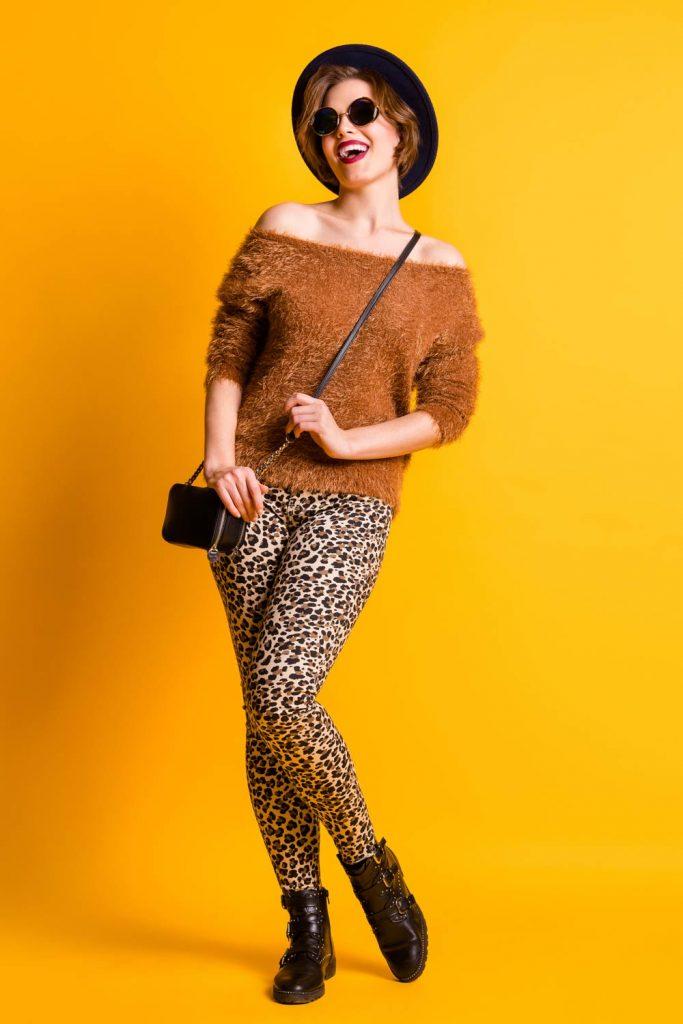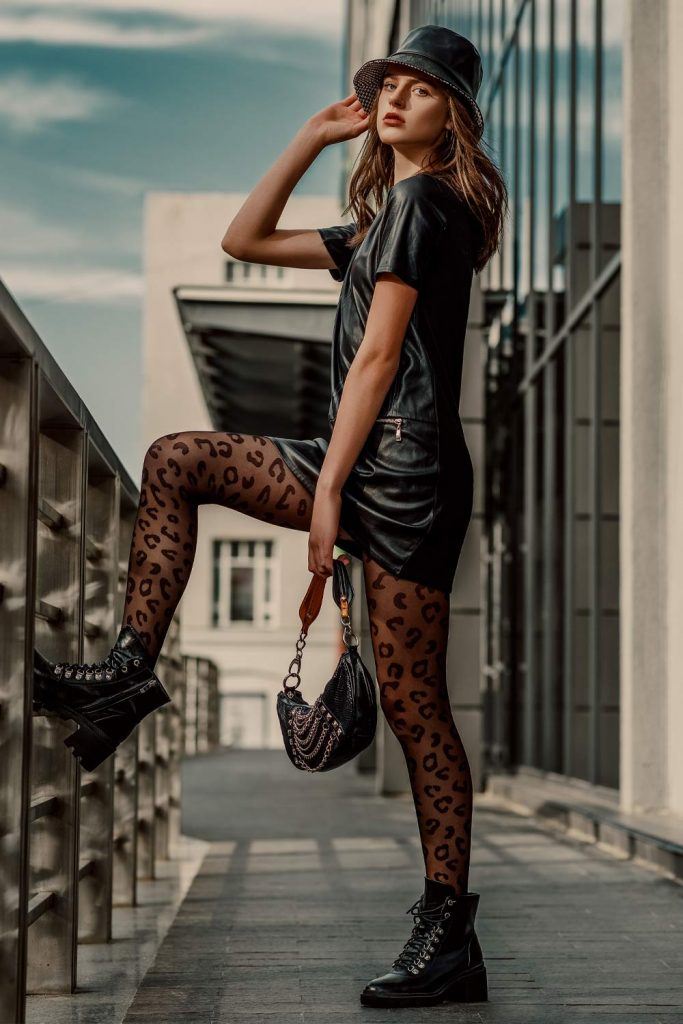 Leopard Biker Shorts With Black Sweater Outfit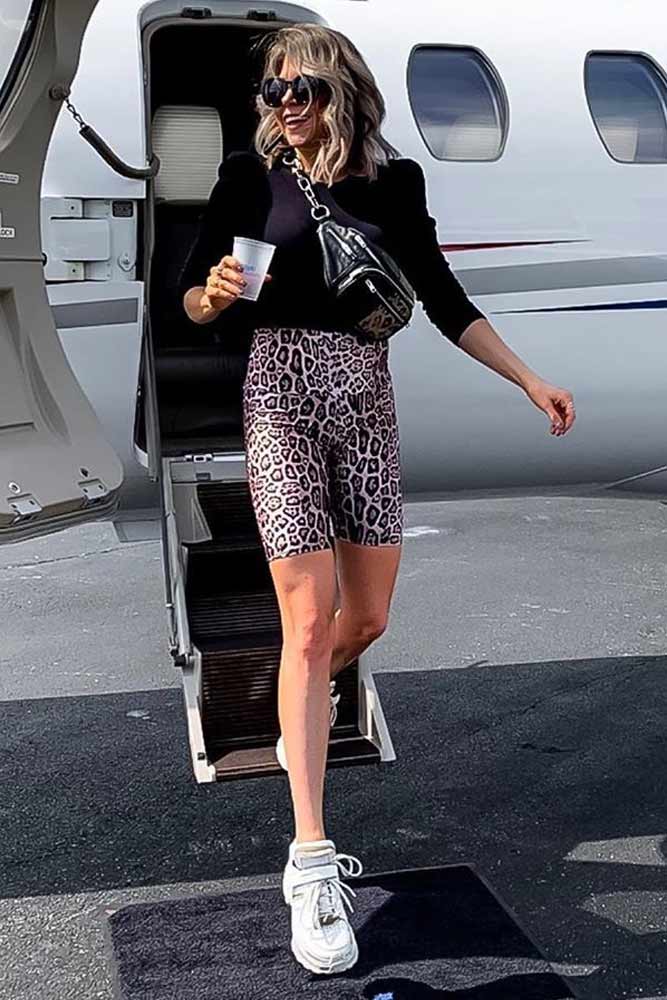 Credit photo: Instagram.com/lifelutzurious
Today's fashion tells us to rock biker shorts everywhere – to the movies and to the restaurant, to the yoga class and to the exhibition. They also can be combined with any clothing items to channel any style – from chunky sneakers and a T-shirt to classic high heels and a blazer. Not to be confused with your sportswear though, opt for bold patterns, such as leopard print, for example. If you're sure that you can pull it off, you may even go for a leopard print sweater too. However, if it's too much for you, get away with a low-key option, like solid black.
White Top With Leopard Trousers Outfit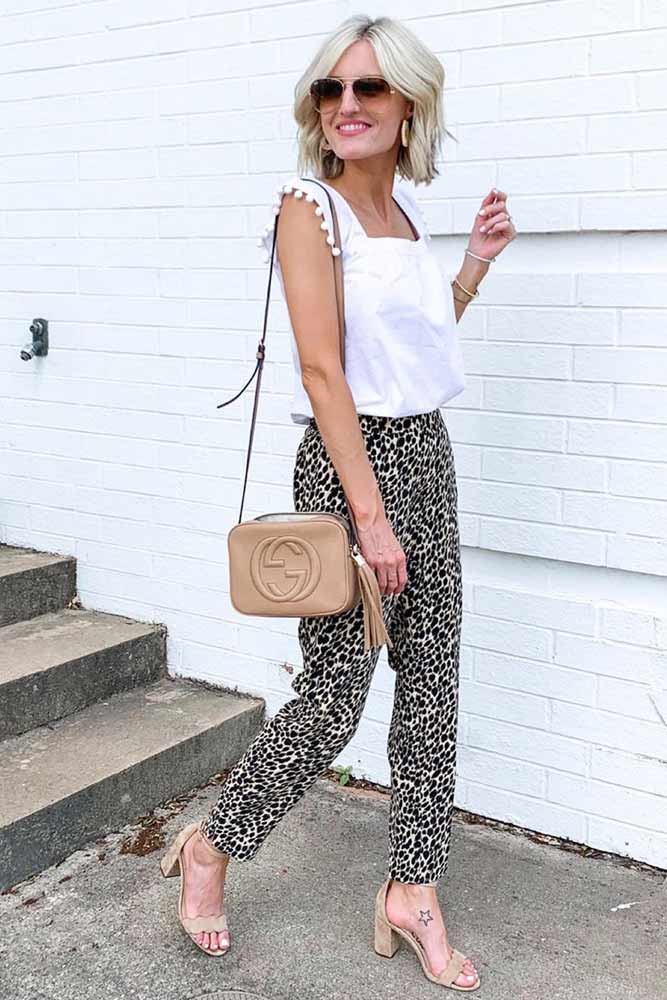 Credit photo: Instagram.com/loverlygrey
When you go for such a bold item as leopard print leggings or trousers, it's always a good idea to leave the top low-key. Go for such a classic solid color as pure white to create a perfect balance and not to overdo the look. It will complement the trousers nicely without drawing all the attention from them and allow some room for accessories.
Pink Leopard Shorts With White T-shirt Outfit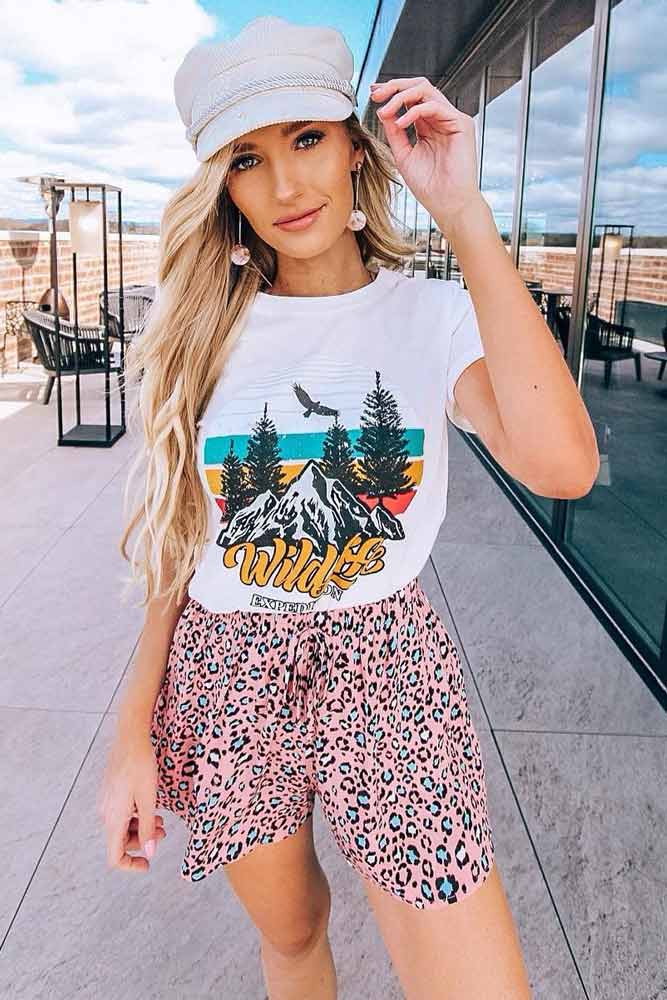 Credit photo: Instagram.com/heyitsbecks
Here's another win-win combo of a white top and leopard print bottoms. Partner a plain white T-shirt with loose leopard shorts. Though, if you want to add an unusual twist to your look, go for a pink leopard pattern instead of classic. This color solution makes your look even more girlie and cute. So, why don't you finish it off with a pastel pink cap and a pair of drop earrings in a matching color?
Leopard Denim Jacket And Shorts Suit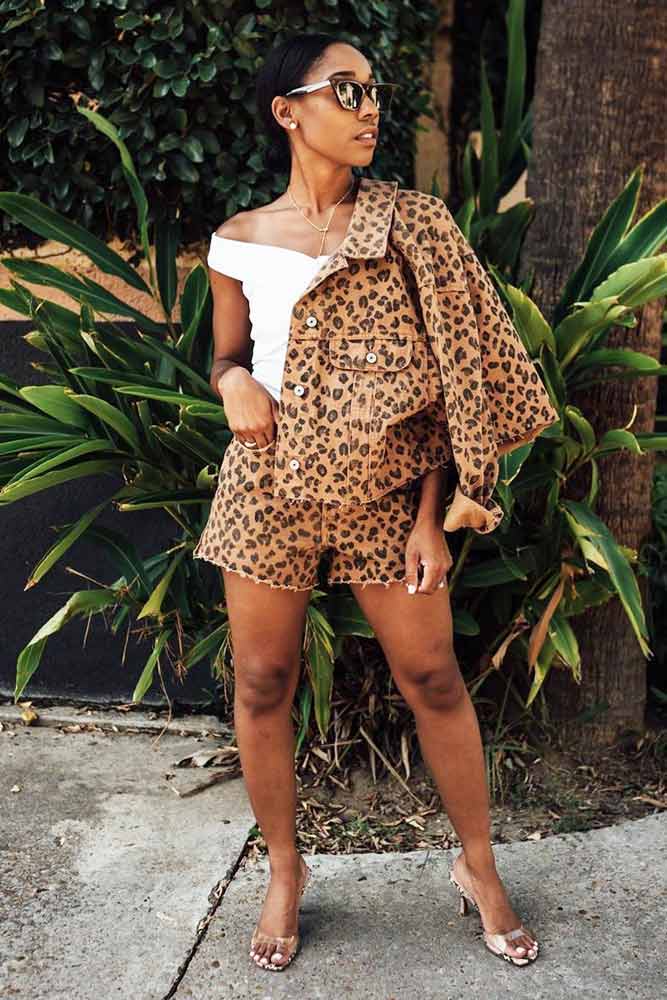 Credit photo: Instagram.com/abercrombie
Talking about multi trend combinations. To partner denim with leopard print, you have two options: either to opt for one item in denim and another one in leopard or to go for a denim outfit with leopard print. This denim leopard print jacket and shorts suit is a nice example of such a trendy mix. Add a pair of leopard print heels to this ensemble, and the title of the most fashionable person in the area is in your pocket.
Leopard Skirt With Black T-shirt Outfit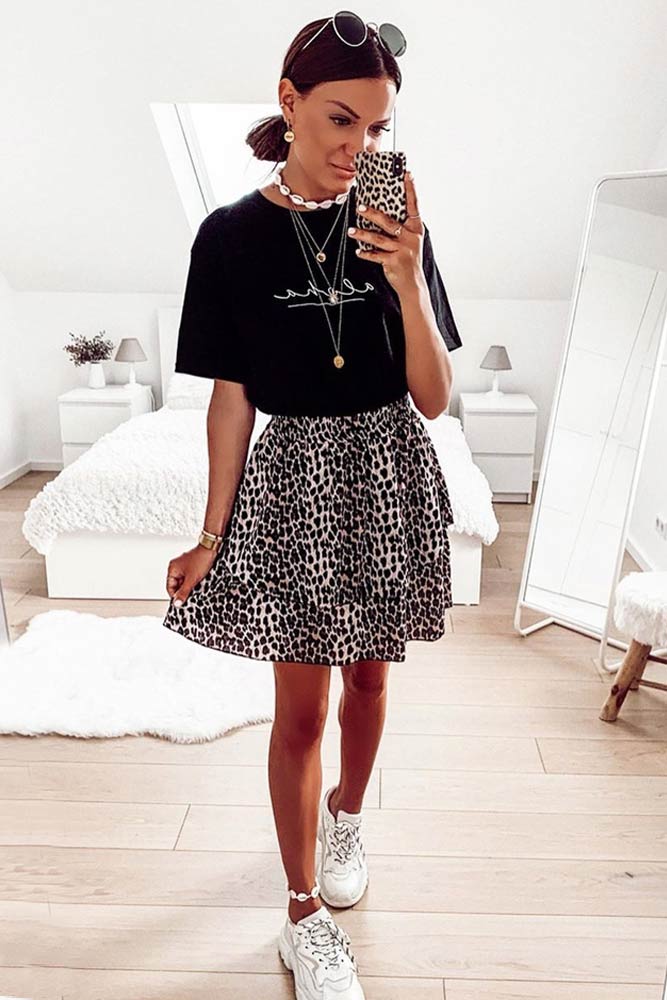 Credit photo: Instagram.com/fashionpuglady
If you want to team your leopard print skirt with the top so that it would come out a perfect match, then it's hard to think of a better option than a black T-shirt, as it echoes the color of the leopard spots. As for the rest of the accessories, here you have complete freedom of action. The leather jacket could also be a good part of this outfit. Pull on chunky white sneakers, stack layered necklaces around your neck and land a pair of round sunglasses on your head to complete the look.
Midi Leopard Plus Size Skirt With White T-Shirt Outfit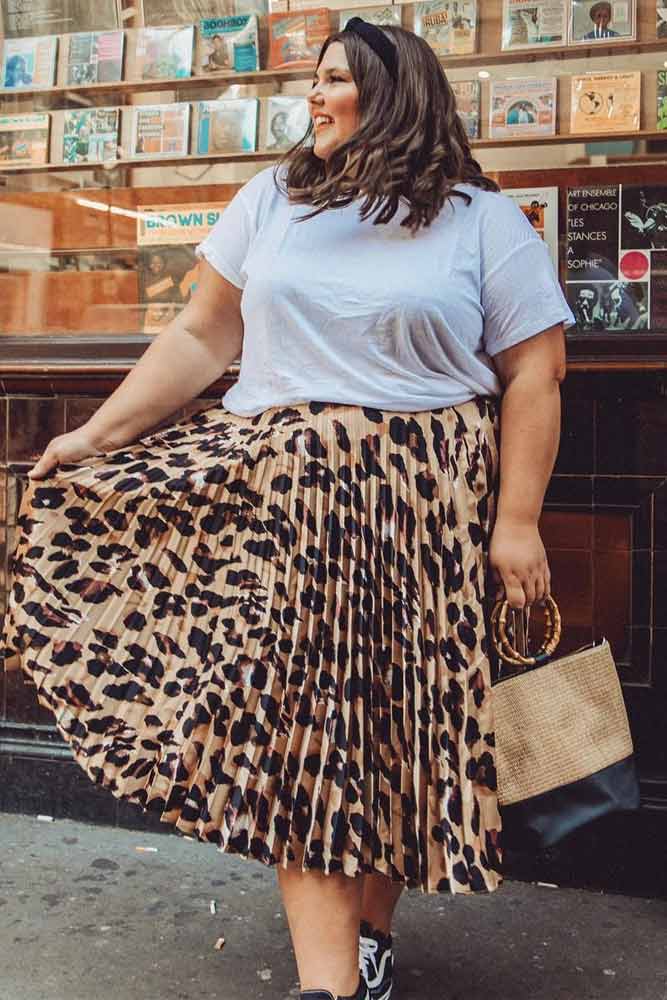 Credit photo: Instagram.com/calliethorpe
A pleated midi leopard print skirt allows you to instantly make a strong fashion statement. This item is so bold that it doesn't require many additional adornments. A plain white T-shirt and classic sneakers are your way to go. If you want to incorporate a bag, let it be something casual yet trendy, like a straw bag with bamboo handles and leather pieces. For accessories, confine it to a plain black hair band.
Dresses and Suits with Leopard Print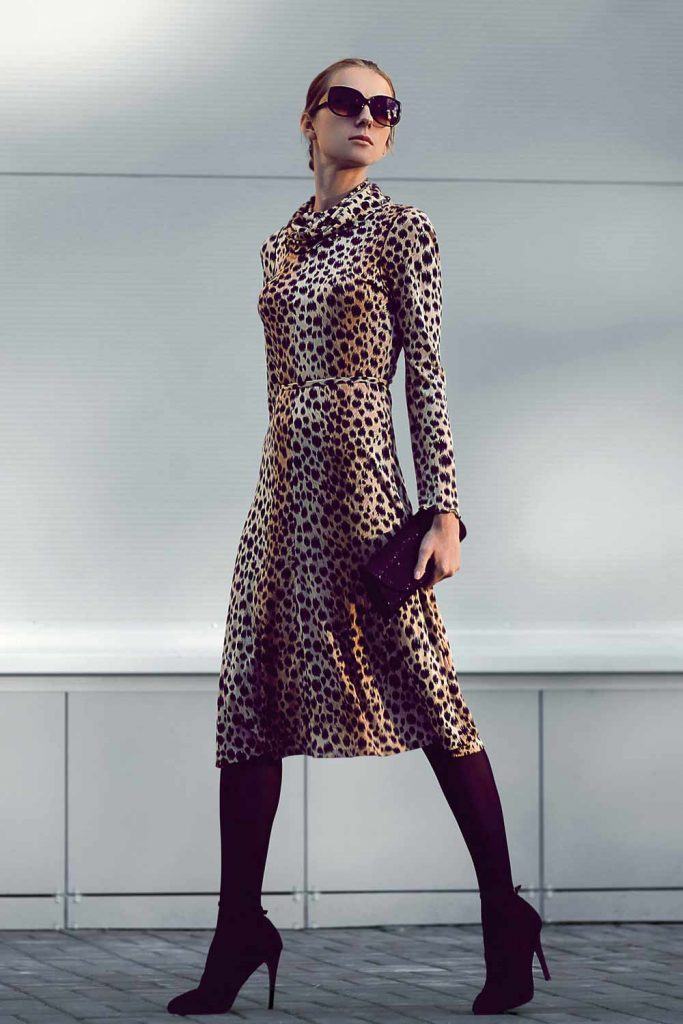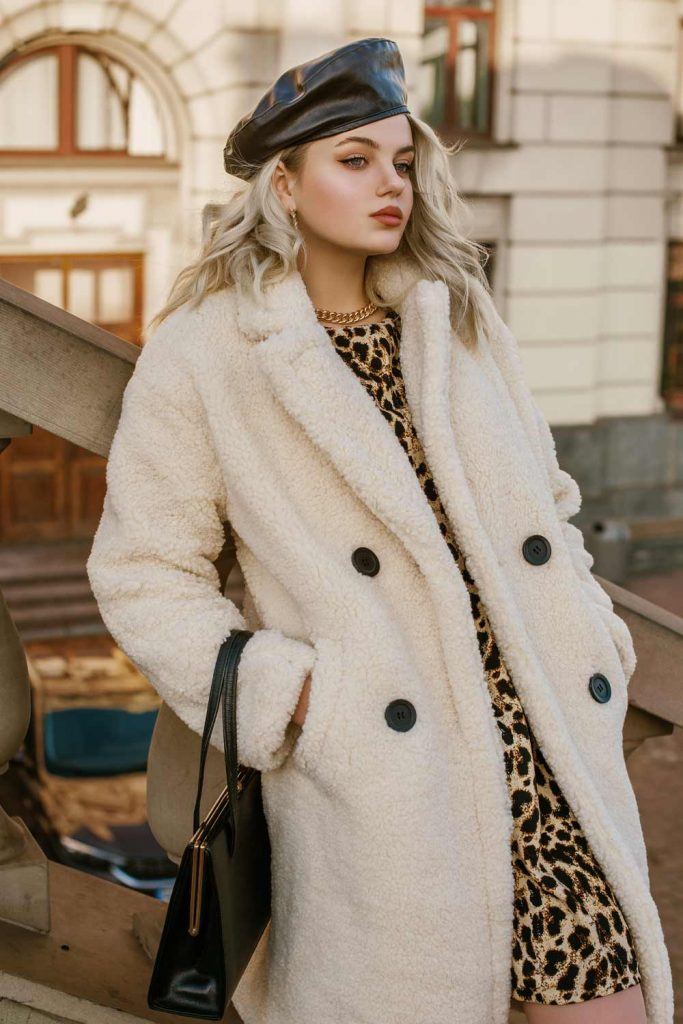 High Waisted Pants With Bra Outfit Idea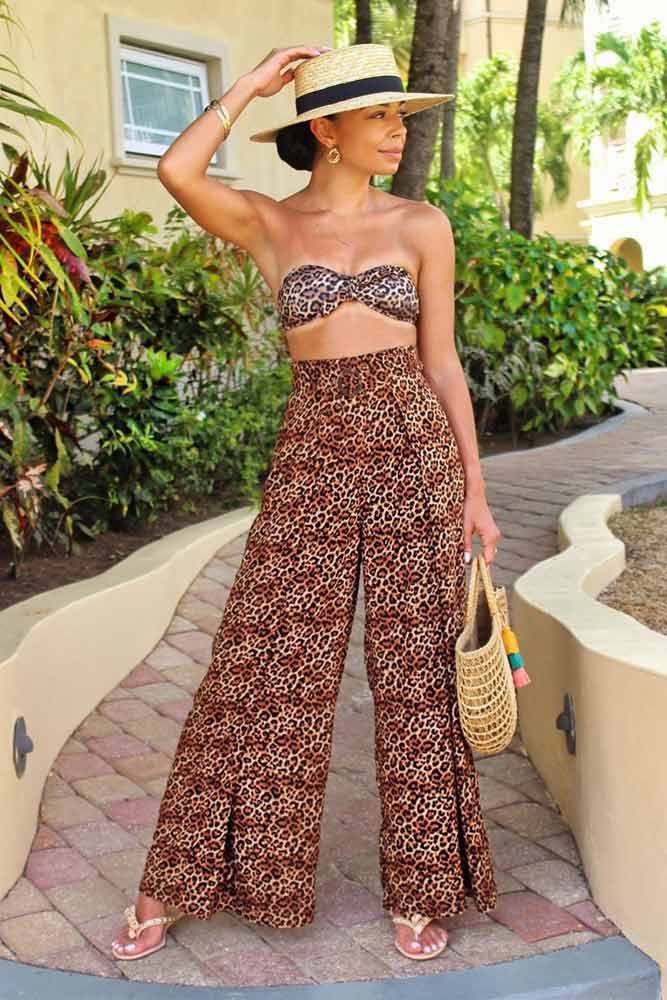 Credit photo: Instagram.com/greeneyesgoldsoul
It's time your skinny jeans stepped aside. To keep up with current fashion trends, you should stock up on high waisted wide leg leopard print pants. They perfectly combine comfort with stylishness thanks to the voluminous and loose legs and flattering cinch around your waist. They come in a multitude of fabrics and a wide variety of leopard print patterns. An ideal accompaniment for such trendy pants would be a bandeau bra that has matching print.
Leopard Jumpsuit Outfit Idea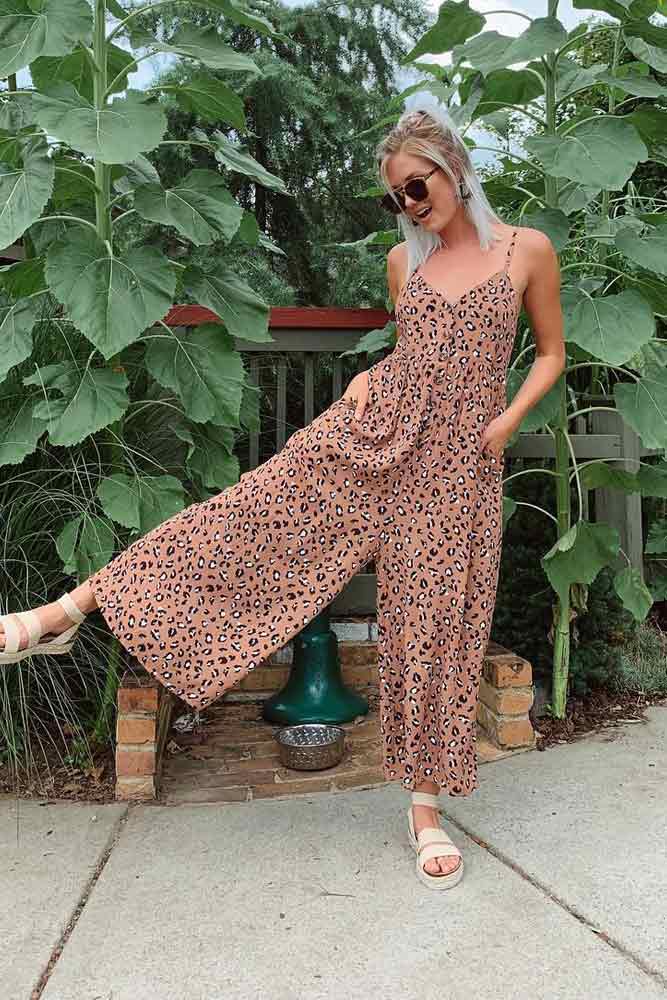 Credit photo: Instagram.com/vestique
Say no to uncomfortable tight clothes that not only constrain movement but also impede breath. The time of loose voluminous clothes has come. And there's no a better option to flaunt this season than a leopard print wide leg jumpsuit. One of the coolest things about it is that it basically doesn't require any adornments being quite self-sufficient by itself. A pair of your favorite shades and platform sandals with wide straps are more than enough to complement your look.
Leopard Romper Outfit Idea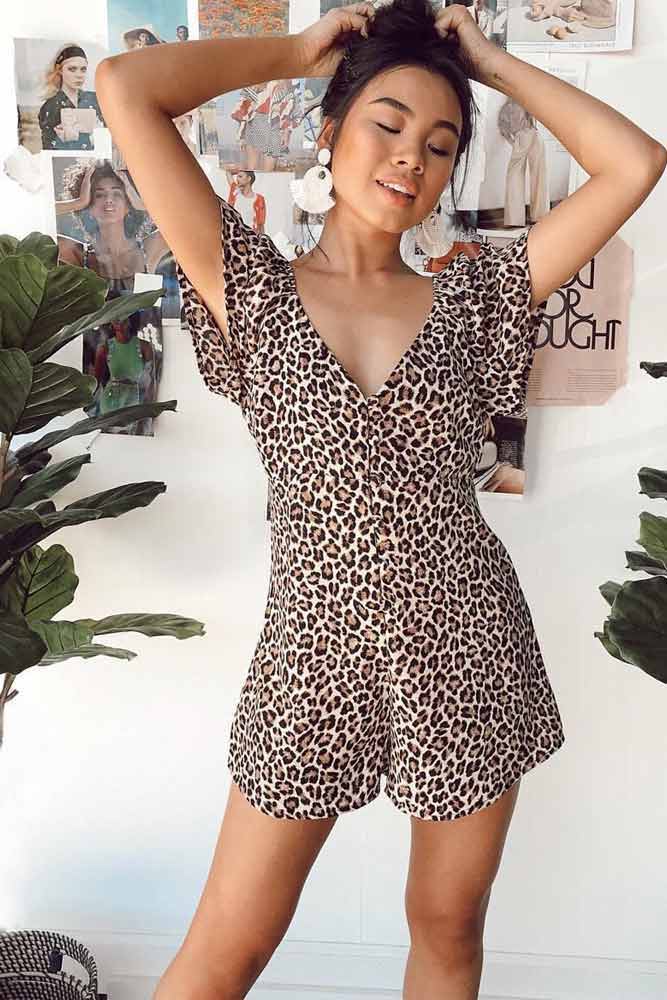 Credit photo: Instagram.com/vestique
Are you all about minimalism? In this case, take a closer look at a petite leopard romper with a V-shape neckline and short flutter sleeves, which add playfulness and style to the look. This outfit is a perfect option for many occasions, from the shopping fun with friends to the party on the beach. Besides, thanks to its simplicity, a romper allows you to enhance it with almost any accessories you like, be it large vintage earrings or an oversized watch.
Vintage Leopard Dress Outfit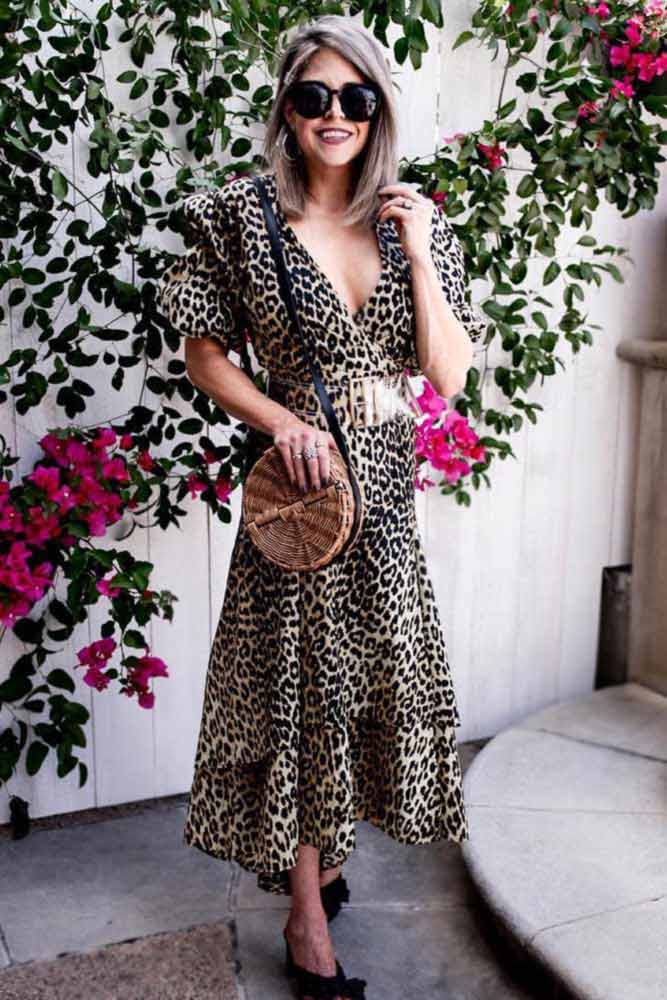 Credit photo: Instagram.com/lifelutzurious
This outfit allows you to combine a couple of ongoing trends in one look – the vintage style and animal print. Although you may find it a bit difficult to pull off, there are no obstacles for fashion savvy girls. Team the vintage leopard print dress with a pair of square opaque black sunglasses and abstract bow high heel mules to match, which will balance out the intricacy of the dress. If you're one of those early adopters who are skillful enough to create the most stylish combos, you'll know how to introduce a round straw crossbody basket bag and a silicone transparent belt to your look.
Maxi Summer Leopard Dress Outfit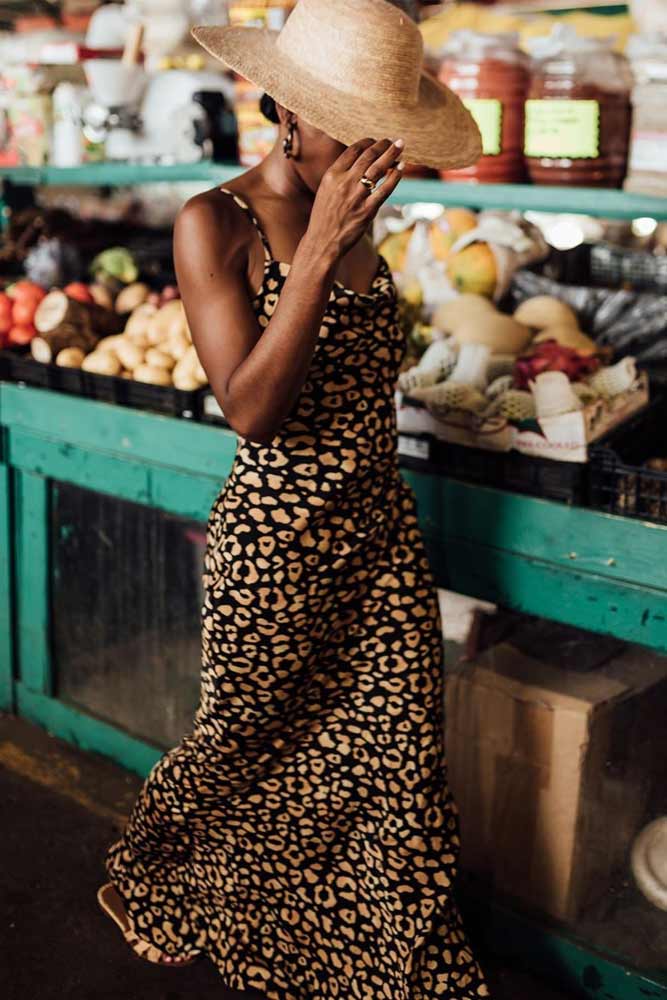 Credit photo: Instagram.com/shaymone
Here's the thing, a single dress can easily make up the whole outfit if it's maxi dresses gown. Spaghetti straps and a cowl neckline keep a focus on your arms and shoulders, exposing them to the sun rays while the ultimate length of the skirt creates a peekaboo effect with your pedicure when you walk. Put on a wide brim round straw hat and you're ready to be on the carpet.
Top Clothes with Leopard Print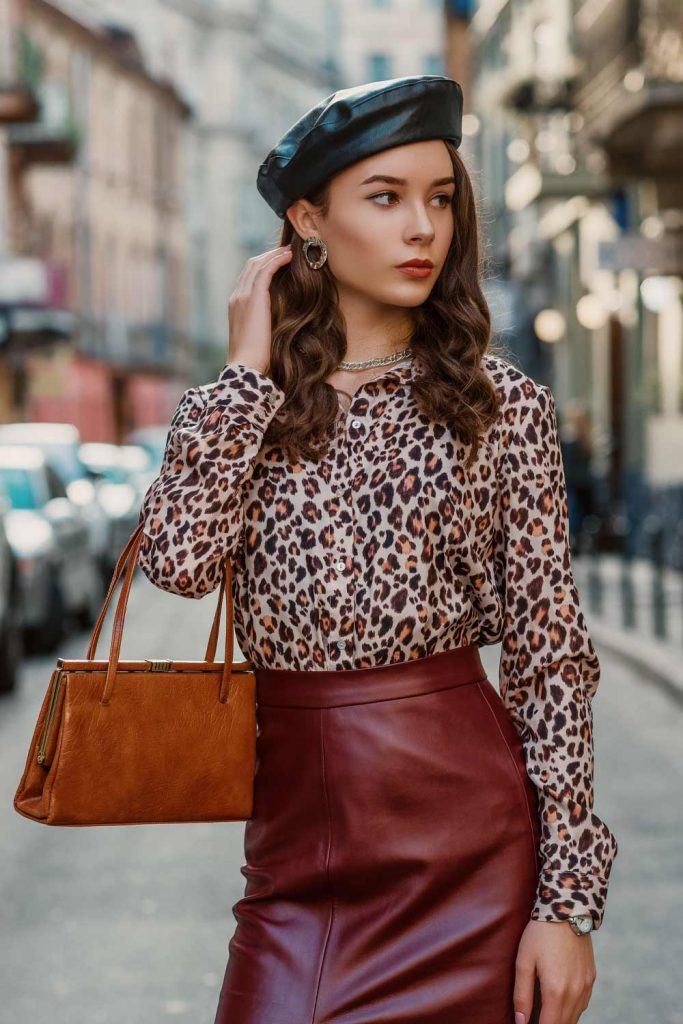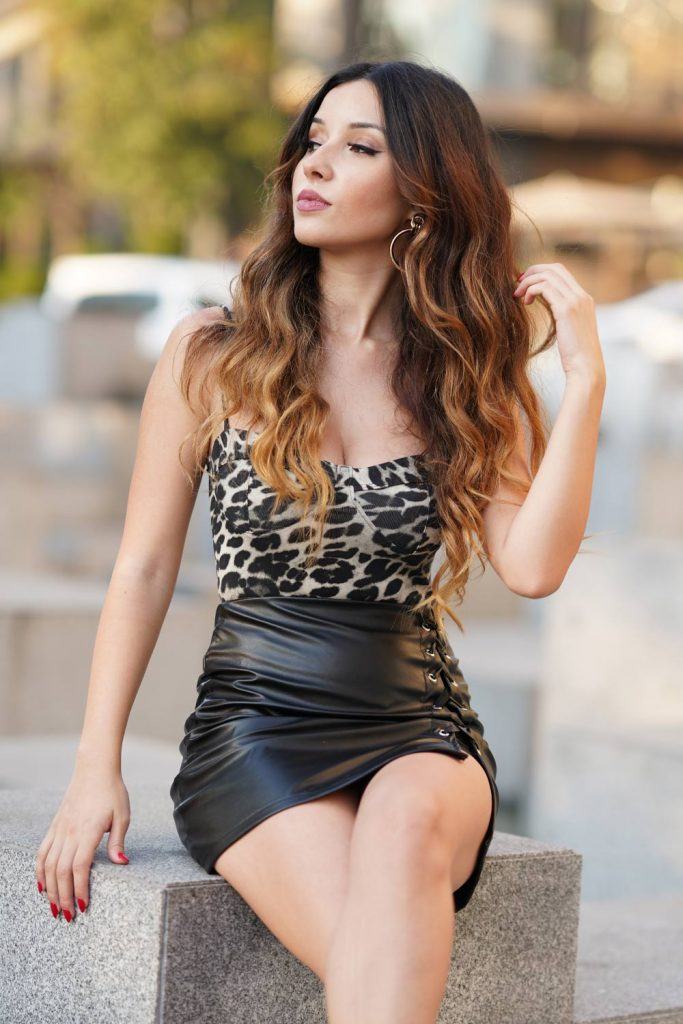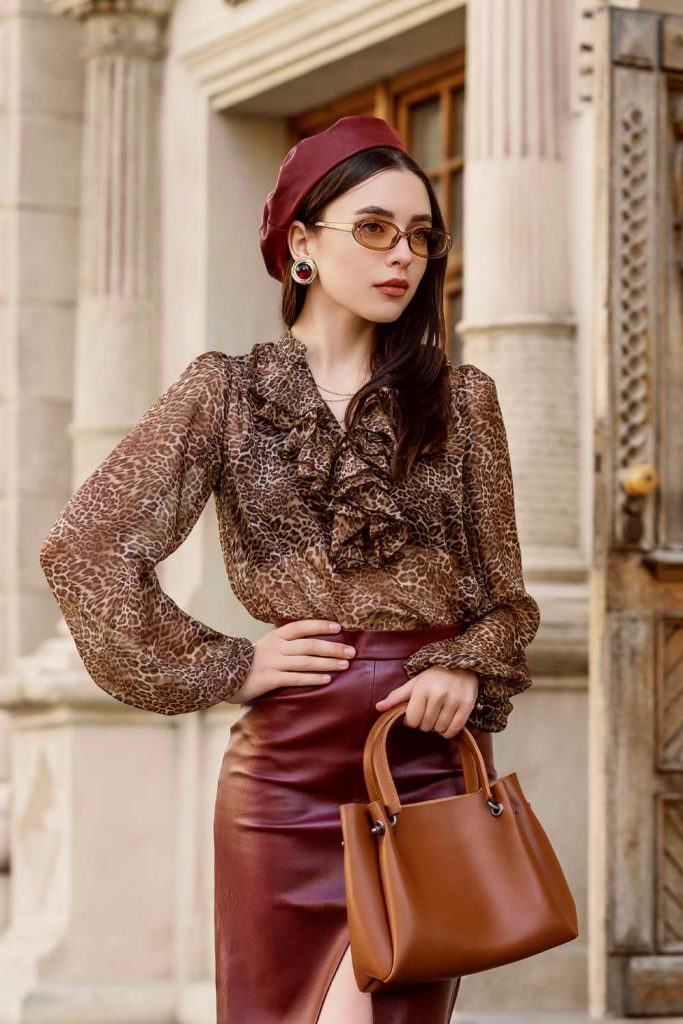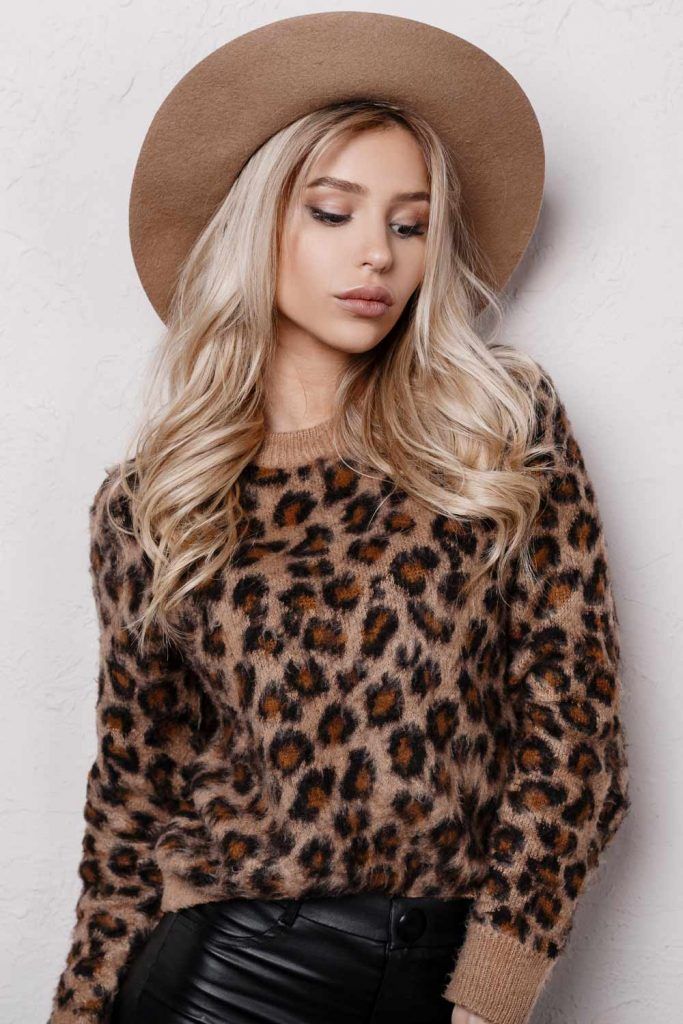 Black Satin Skirt With Leopard T-Shirt Outfit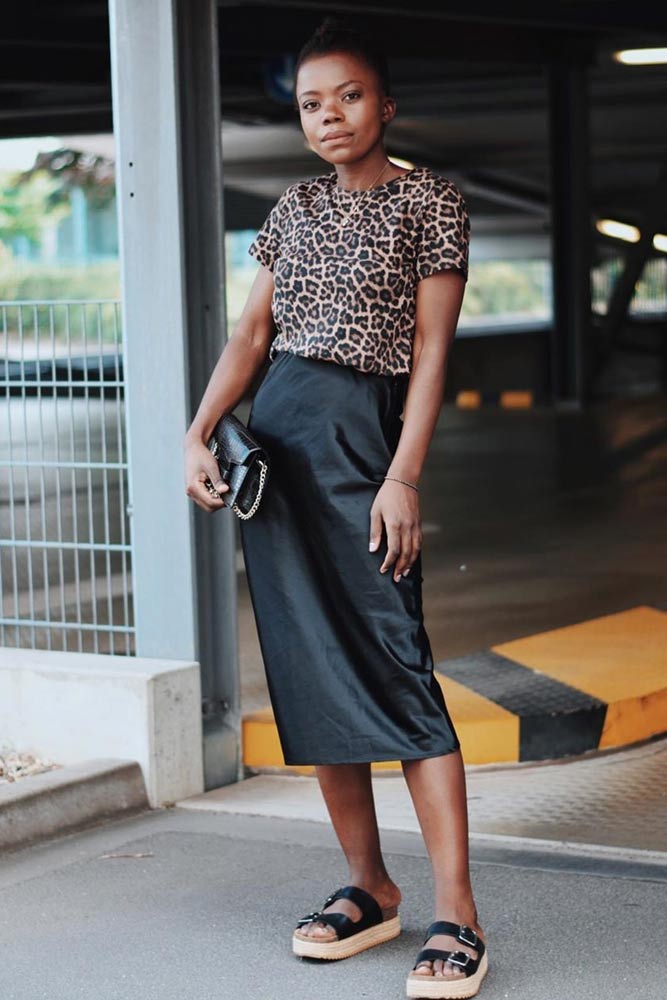 Credit photo: Instagram.com/vanessa_la_blanche
For those who have a nine-to-five job, the office dress code isn't the reason to waive a leopard print outfit. There are plenty of options to suit a professional environment. For example, you can go with a leopard print top and partner it with a modest satin pencil skirt. A leopard print shirt or T-shirt works equally well in this case. Don't choose too many embellishments though. A black clutch with a golden chain and a couple of subtle jewelry pieces are your absolute best.
Shoes and Accessories with Leopard Print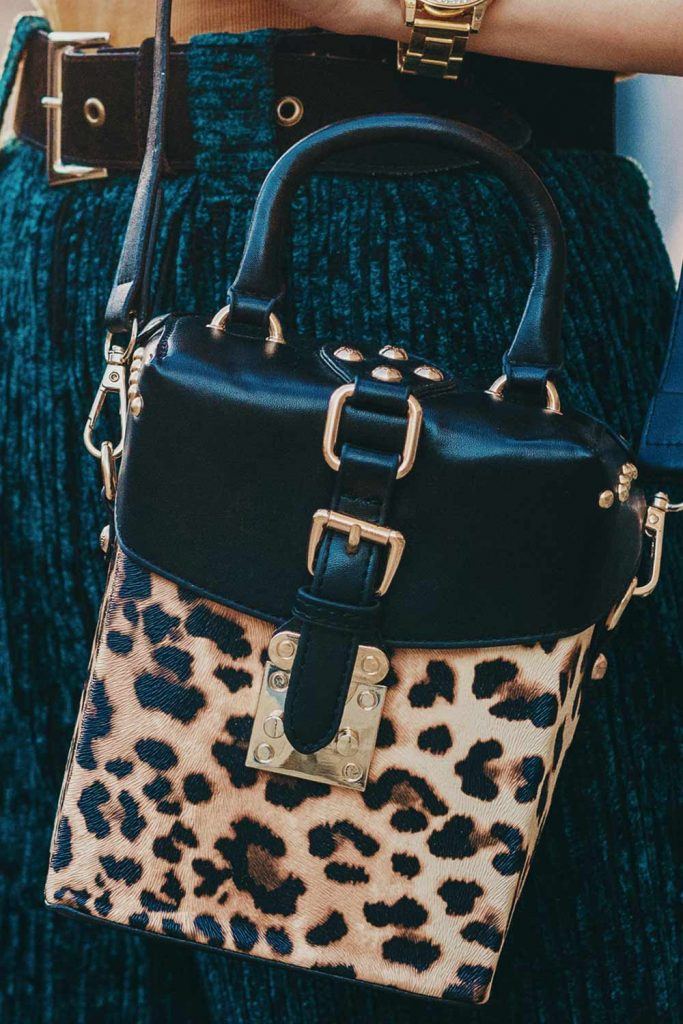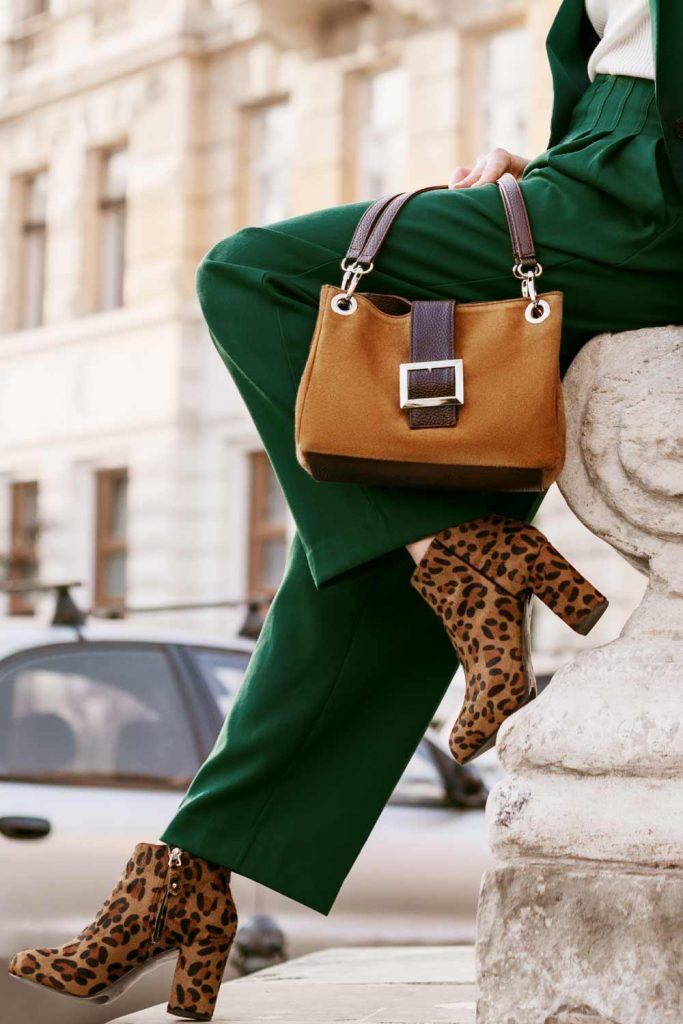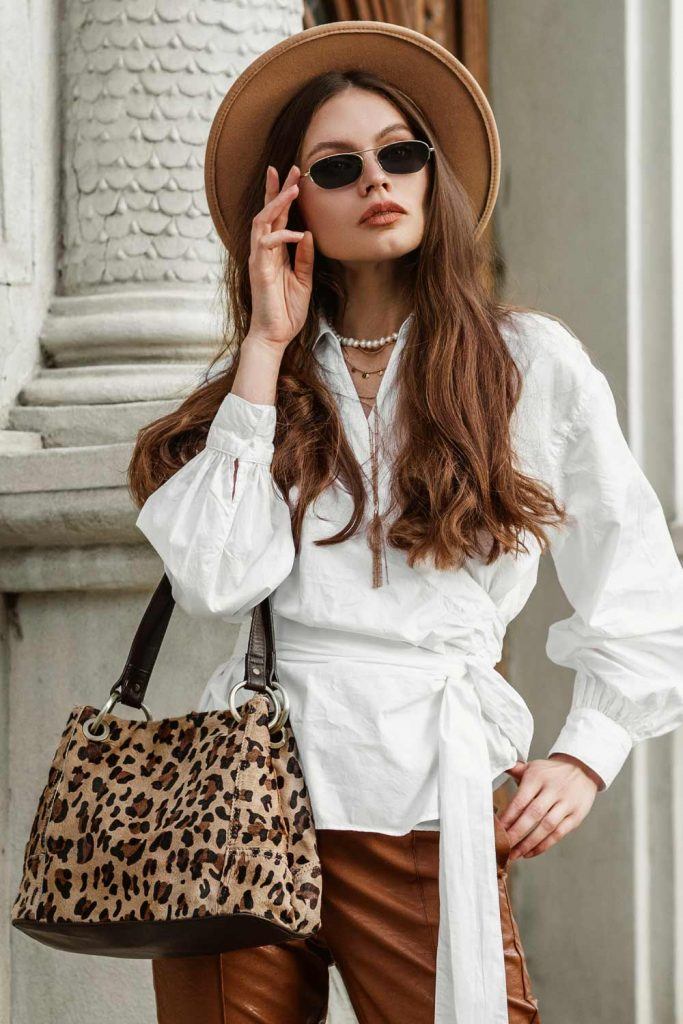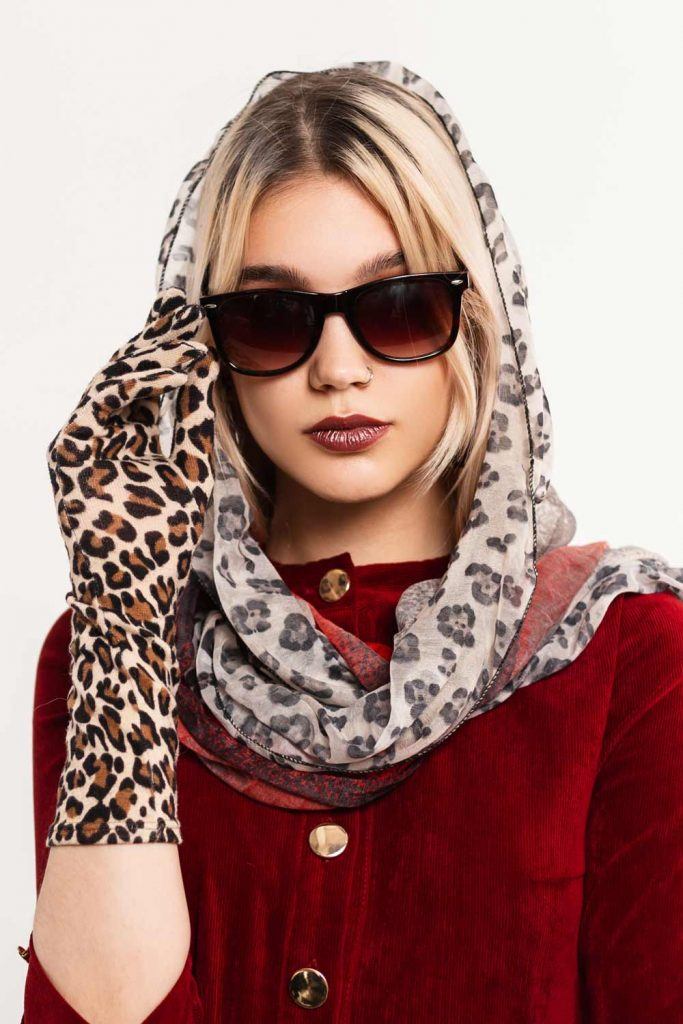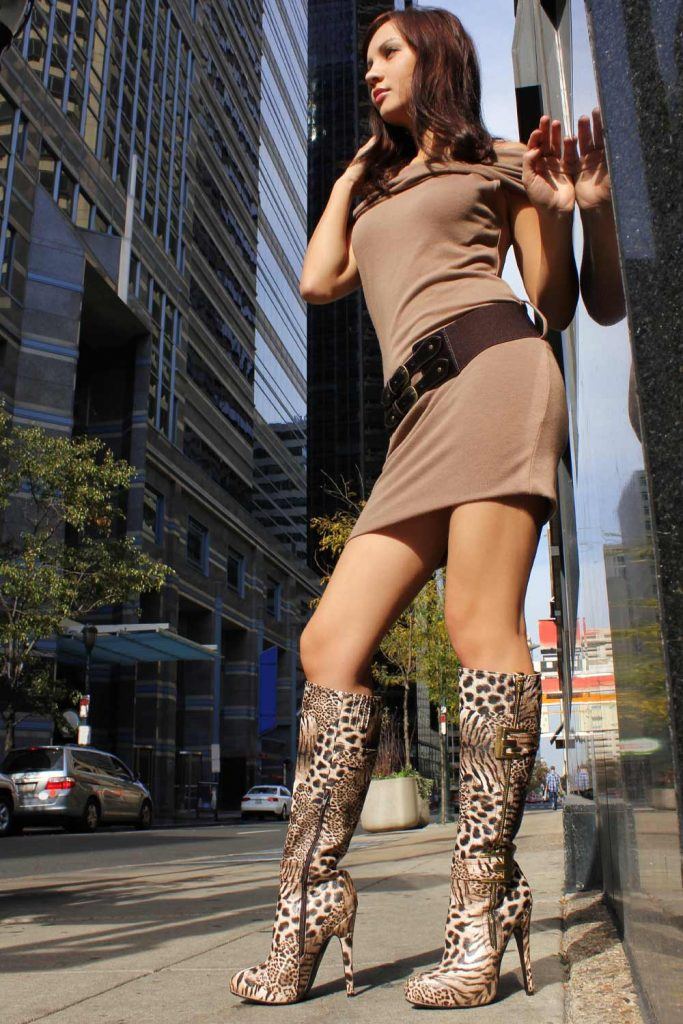 Leopard Sandals Design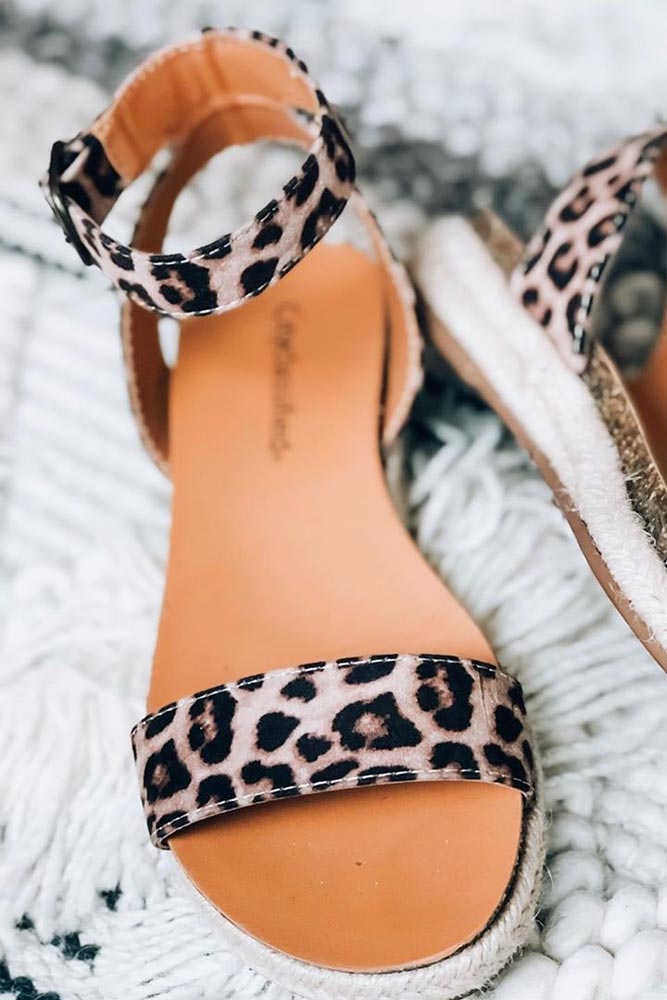 Credit photo: Instagram.com/thebassettway
In case you're not into patterned clothes but still want to nail the animal print trend, choose a bit less prominent items, such as leopard print sandals, for example. This footwear not only allows you to keep up with fashion but also not to sacrifice your comfort for the sake of it. As they keep focus on your toes, let your pedicure speak for itself and go for the wildest toenail designs your imagination can create.
Leopard Flats Designs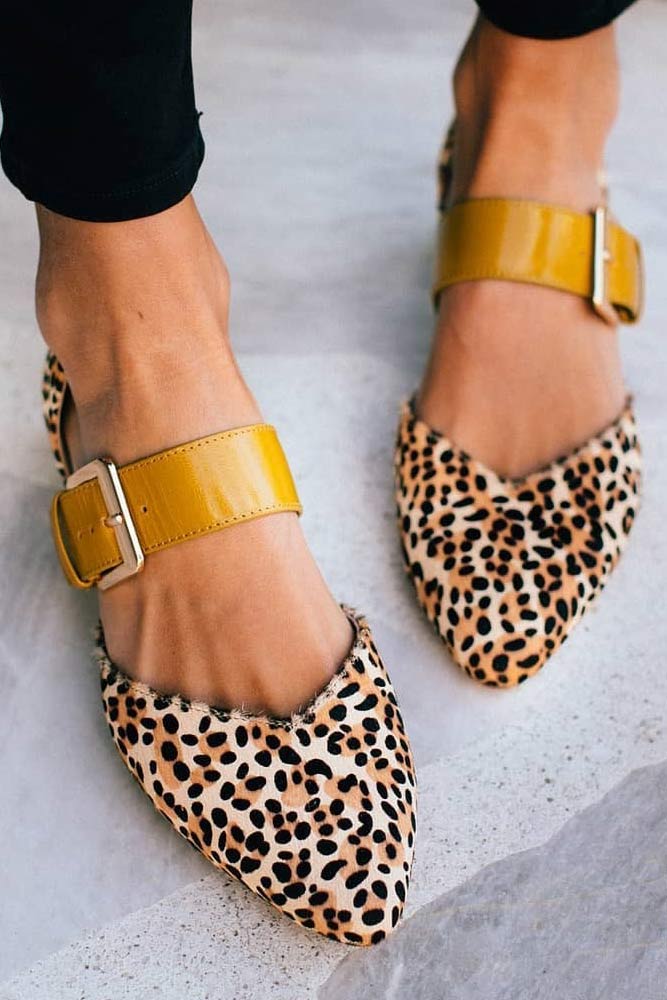 Credit photo: Instagram.com/baredfootwear
Flats have been all the rage lately. They vary in design, material, color, and pattern, of course. So that your footwear could make the trendiest statement, go for leopard print flats with camel colored straps. They look elegant and stylish yet being so comfy that you'll refuse to take them off. Besides, their versatility allows pairing them with practically any outfit, from casual to dressy.
Leopard Boots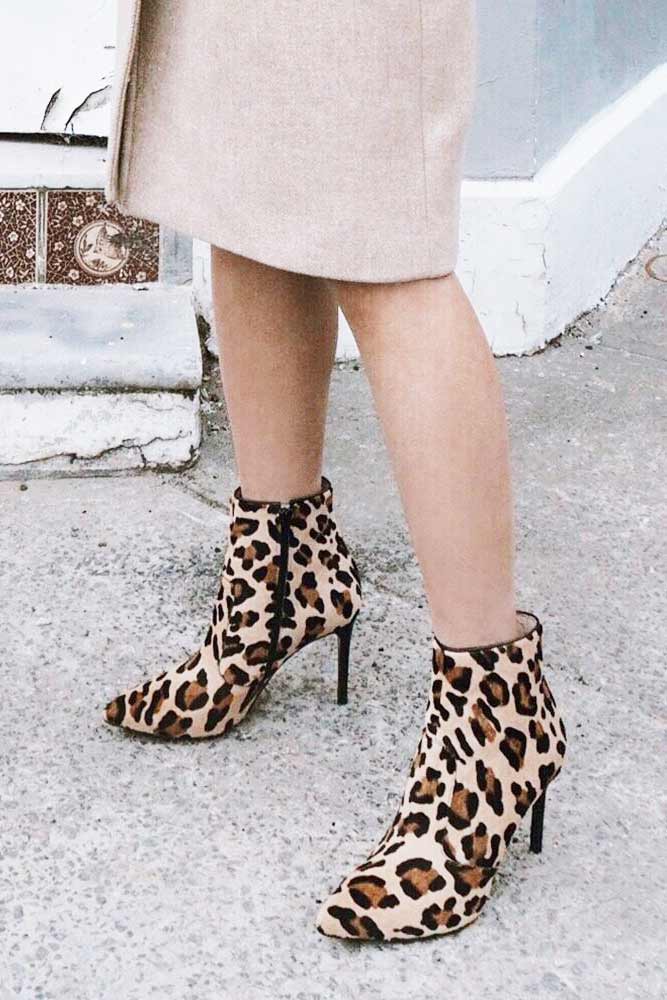 Credit photo: Instagram.com/viacondotti.qvb
Leopard print looks appropriate not only in the summer but in other seasons too. Dress your feet in trendy leopard print booties to bring some color and dimension to gray fall days. These ankle high heel boots become a great accompaniment to both a cozy cashmere coat and cropped jeans, thus becoming a go-to item in your wardrobe.
Leopard print is proved to be suitable for a wide range of professional and casual situations. You can go for it in your clothes solutions or when choosing your footwear. With the variety of options available, you're guaranteed to choose a look that would express your good sense of style.
FAQ: Leopard Print
Is leopard print chic?
Leopard print dresses have become a trendy must-have for the confident young ladies. The leopard print dress is an easily adaptable piece of clothing that may be worn all year long. Leopard print dresses are flattering on all body types, sizes, and colors, looking great on everybody.
What is the difference between leopard print and cheetah print?
Leopard print and cheetah print are related but not identical. Cheetah print is a little smaller than leopard. The cheetah print spots are closed and appear more like polka-dots than rosettes, and the beige color is lighter than that of the leopard print.
Can leopard print look classy?
For a classy look, pair a white or black print tee or a basic button down with a maxi leopard skirt. This design looks well with golden jewelry. Aside from skirts, you can wear leopard print on a jacket or a blouse. Leopard flats with jeans and t-shirt combinations are another option.
Was this article helpful?