A white dress is often associated with weddings. But a dress in white is timeless and can be worn for any occasion, and we are going to prove it in today's post. And if it's not your wedding, what does it mean if you put on a gown in all white?
The white color is the color of purity, wholeness, completion, innocence, and perfection. According to the color psychology, white means a new beginning, something like a blank canvas for a fresh start.
If white is your favorite color, you are probably a very neat person whose standards of hygiene and cleanliness are impeccable. And your nature is optimistic, sensible, wise, discreet, and far-sighted.
Ready to discover trendy dress designs in white for various occasions? Let's go!
Mini Sundresses Designs
Here you can see pretty mini beach sundresses in white. These designs are ideal for the summertime.
Source: showpo via Instagram, hellomolly via Instagram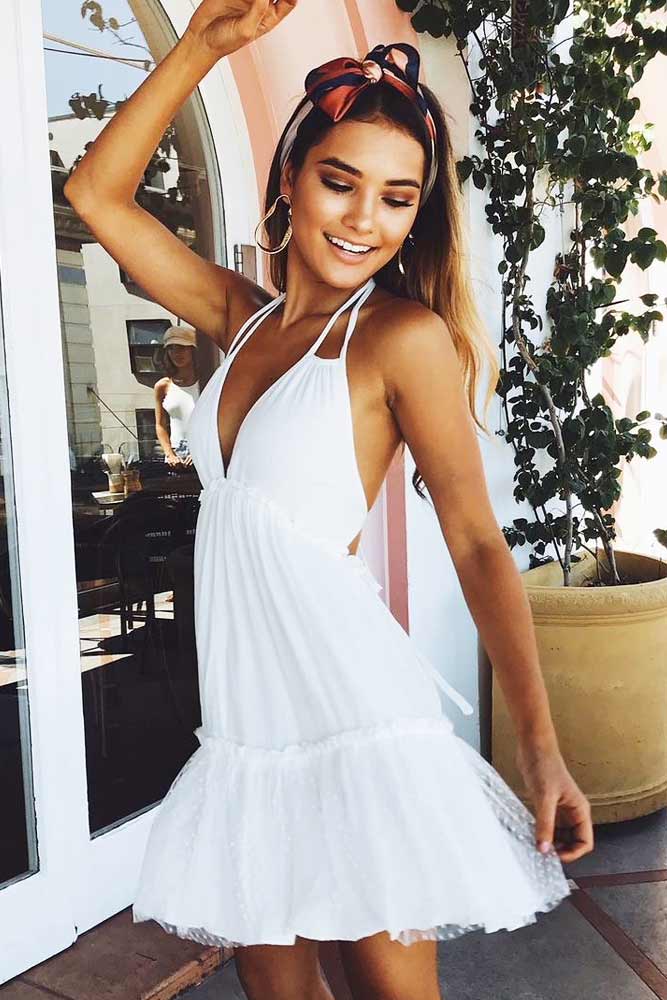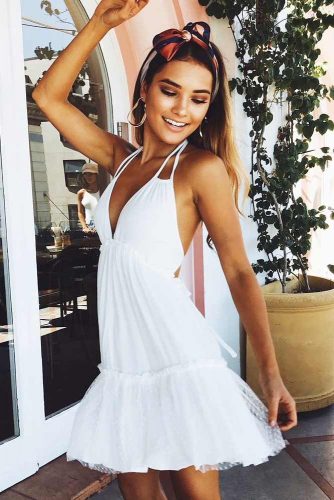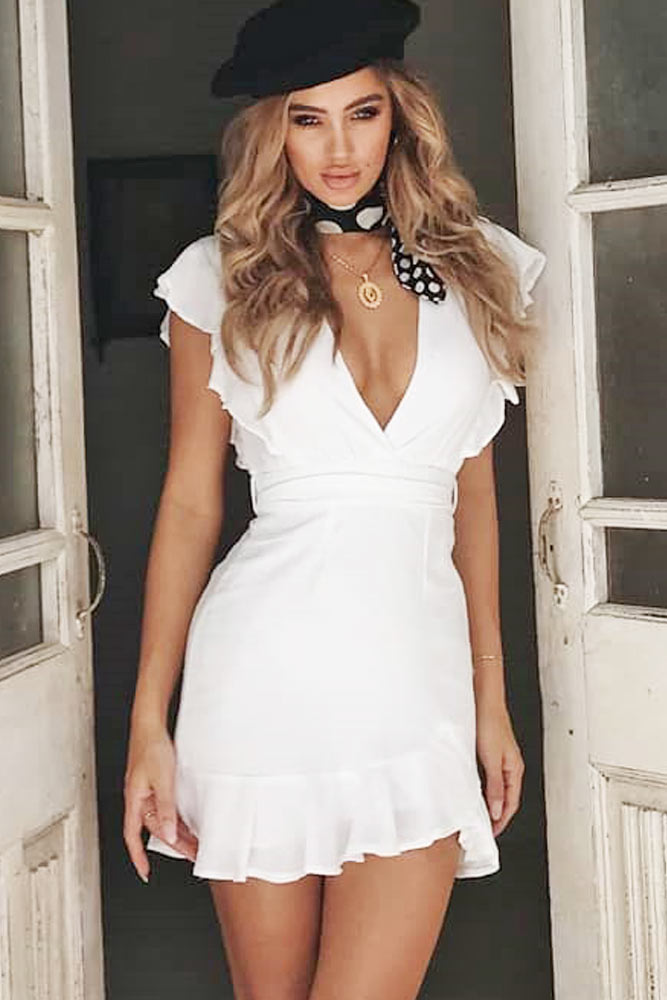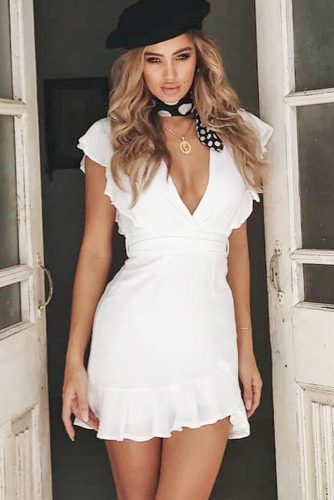 But when you shop for a white sundress, we would advise you to take into account your complexion. Of course, any babe can put on something white and look nice, but the perfection depends on the shade of white. So, the right hue of white can do wonders and look truly flattering on you. If you notice that the white gown you wear makes your complexion appear sallow, grey, or drab, there is a chance that this hue of white is just wrong for you.
Source: houseofcb via Instagram, miss.lendel via Instagram, jeanwang via Instagram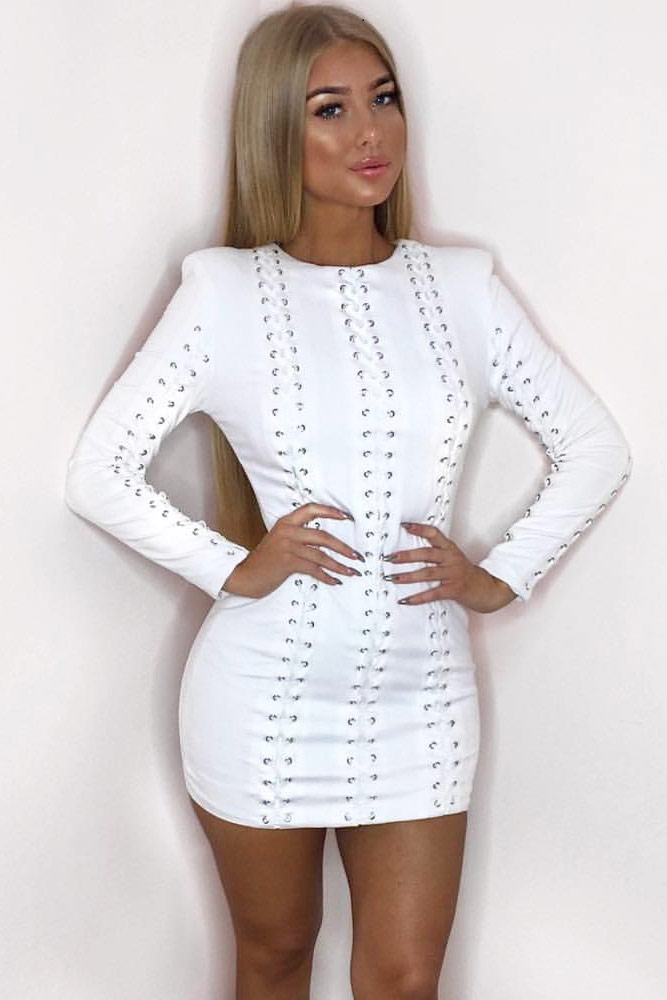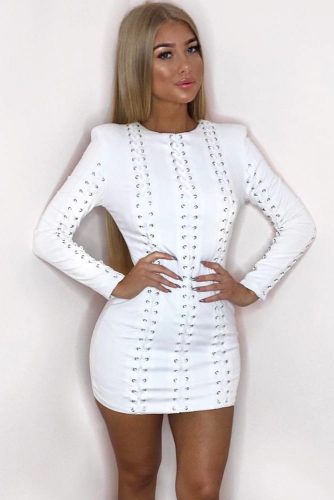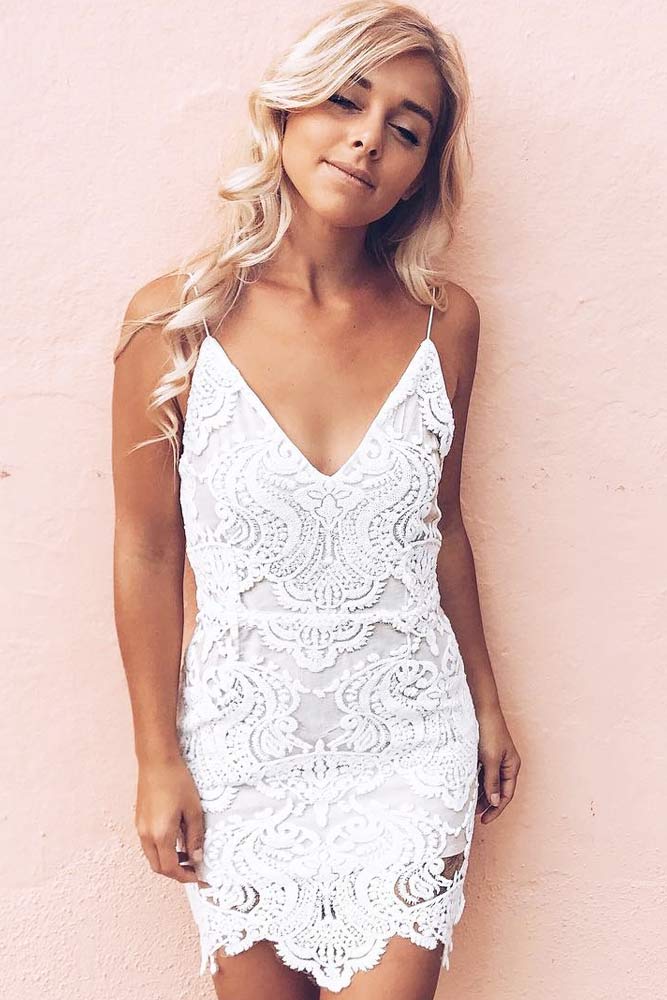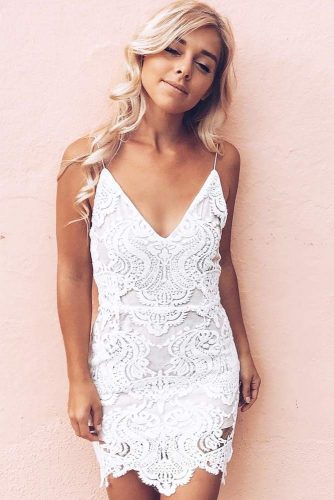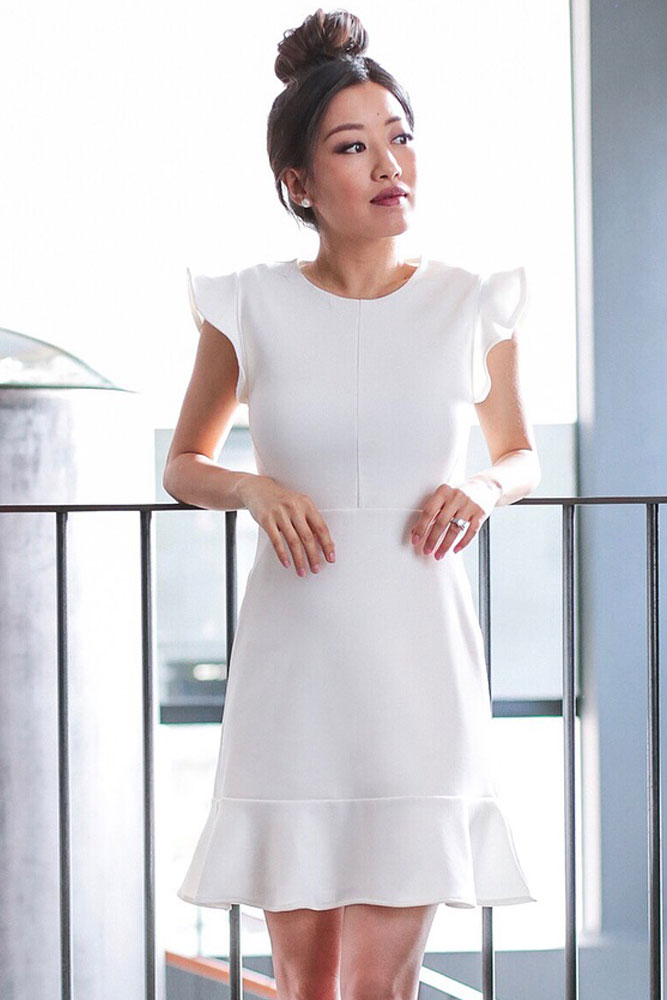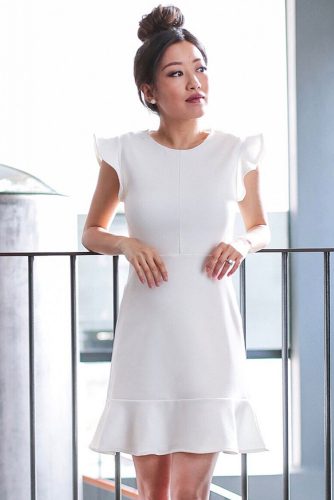 Here are white hues that complement different complexions:
Fair skin. In case your skin tone is fair, it is better to go for a warm white hue. But it's advisable to avoid a stark white hue because it can wash out your face completely.
Olive complexion. If your skin tone is olive, a cooler white hue could balance it out. Shades that can also work are silk white, rum, and champagne.
Medium skin tone. Babes who have a medium complexion, especially with a blue or pink undertone would better go for creamy whites and ivories. These shades would make you look less flushed or rosy.
Dark complexion. Babes with darker skin tones are lucky because they can sport any white hue. However, if you have a darker skin tone with an olive undertone, it is better to stay away from ivory or yellow hues of white.
Midi White Dresses For Women
When going for a ladies white dress, try to match its fabrics with the setting or occasion. Typically, a white dress is made of various kinds of fabrics, from breezy linen and cotton to heavier crepe and wool.
Source: miss.lendel via Instagram, houseofcb via Instagram, cmcoving via Instagram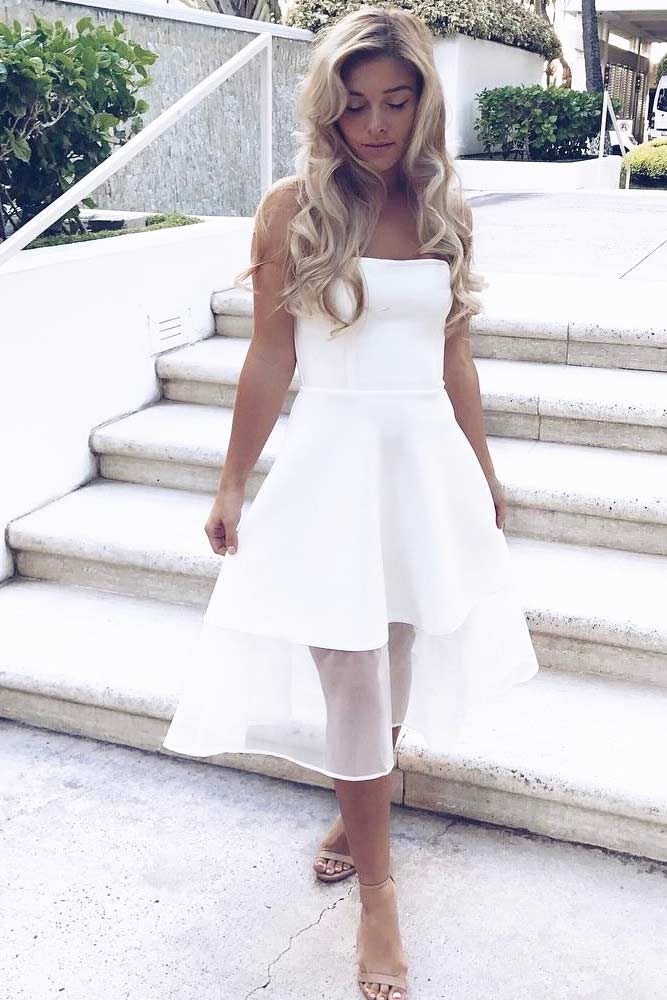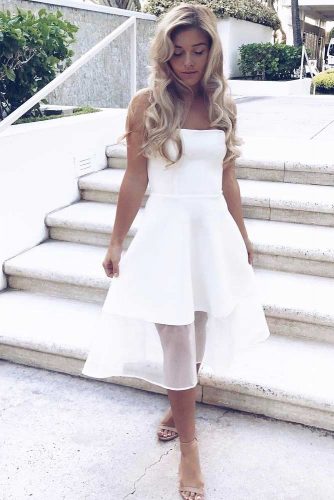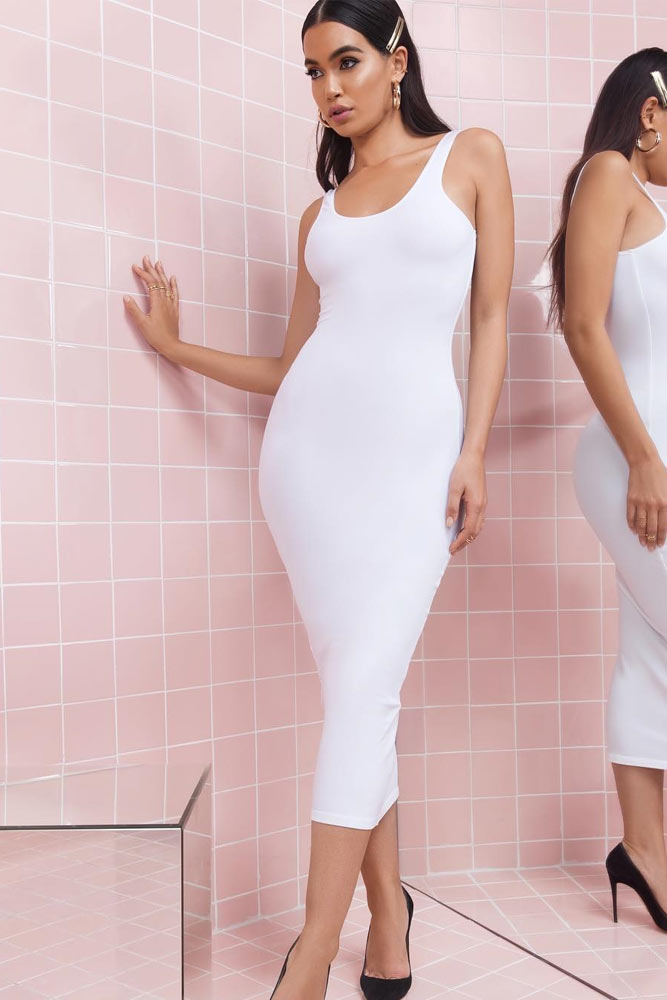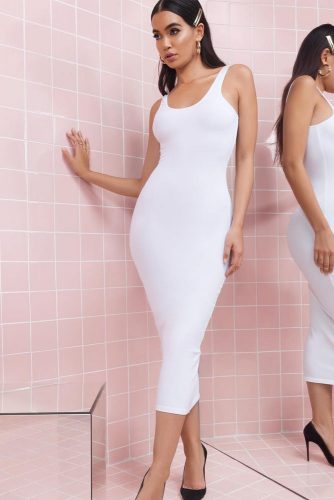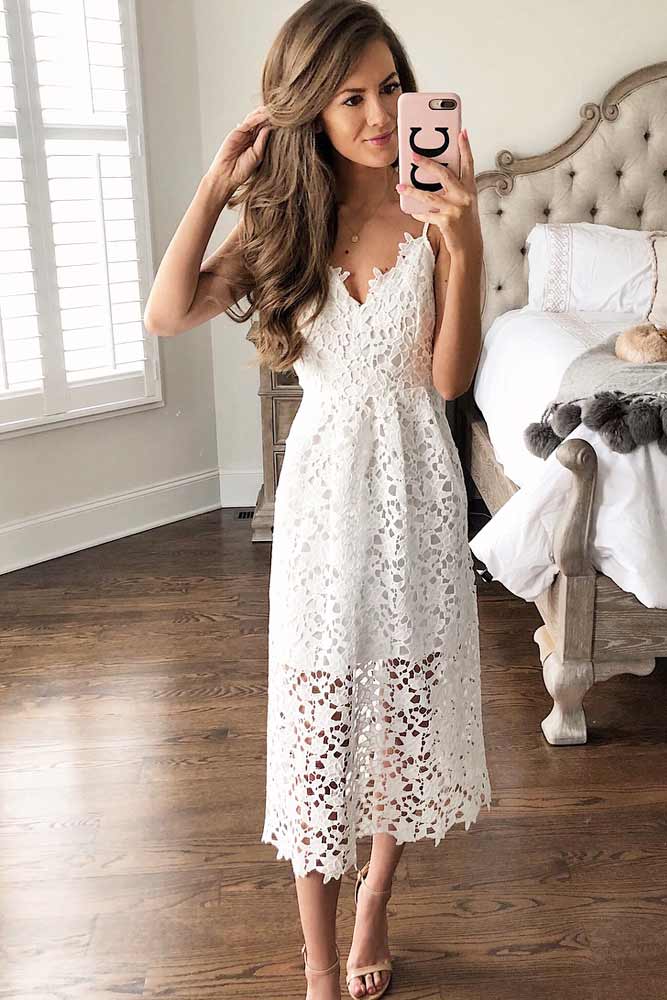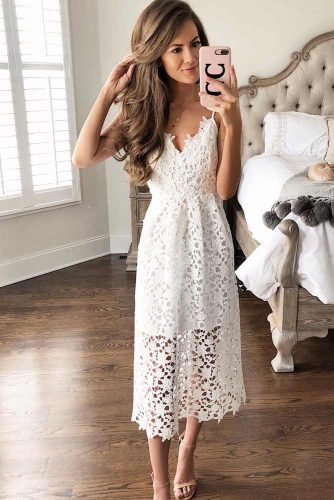 In general, a flowing white gown could work for an informal event such as a picnic or vacation. And elegant dresses for women made of silk, crepe, or wool are more professional, appropriate for formal events.
Source: misshollythelabel via Instagram, whiterunway via Instagram, em.spiliopoulos via Instagram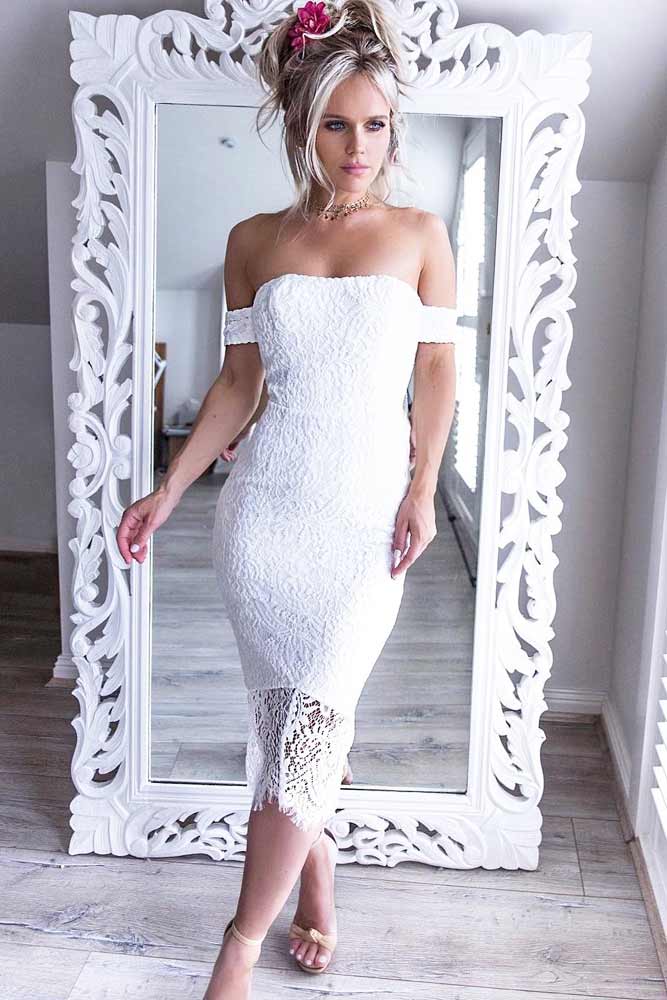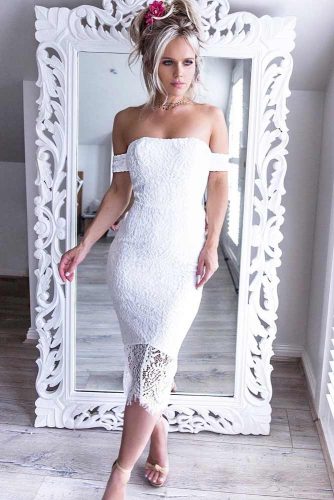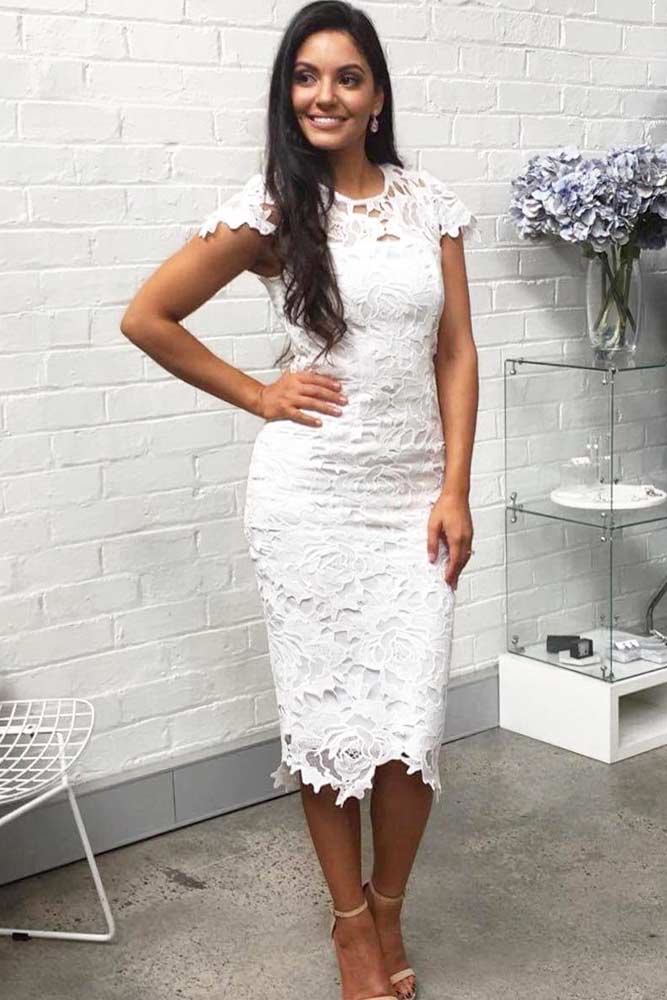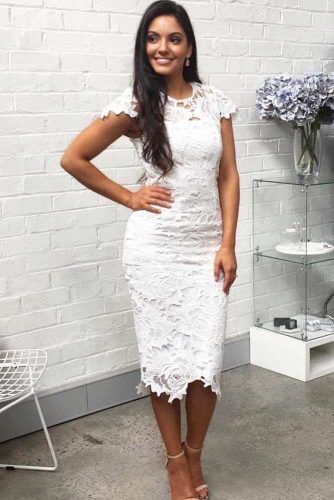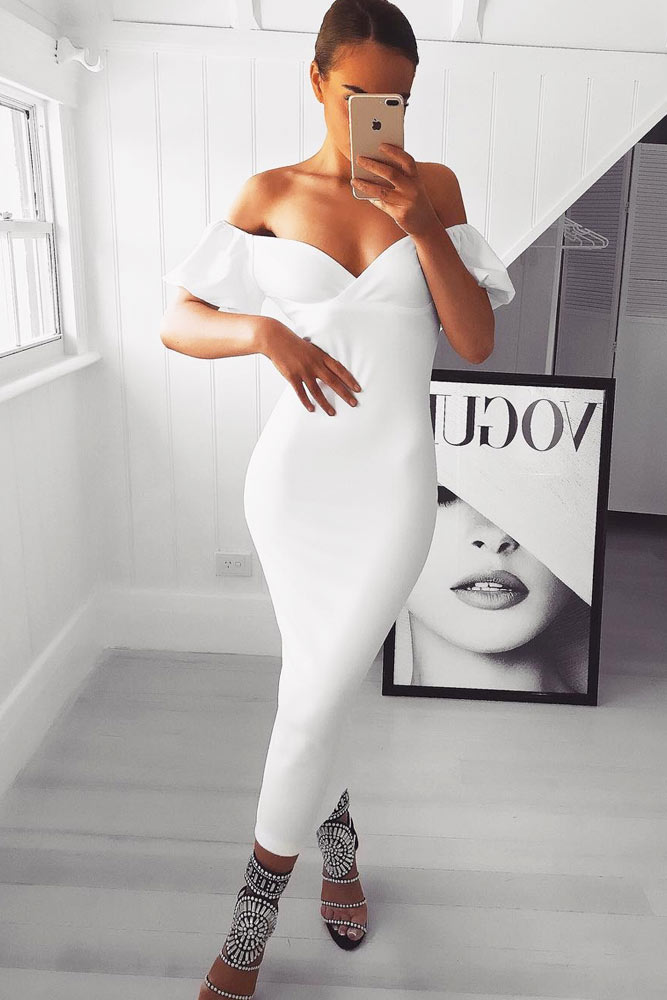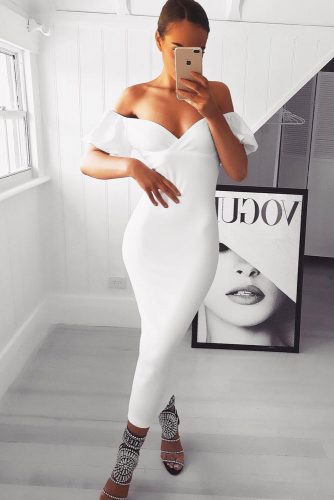 But we also advise you to pick a dress made of quality fabric. It's not only design but also material that can make you feel either comfortable or not in a dress. And comfort is important because its lack can make you feel less self-confident. So, when shopping for a dress, touch it. Does the material feel rough, brittle, or thin? Or maybe it feels soft, substantial, and smooth? Look for a dense fabric. Tightly packed yarns mean quality and the item will last longer. Also, you can hold the item up towards the light, give it a closer look. Again, density is to search for.
Maxi White Dress Designs For Any Occasion
How to figure out which white gowns for women maxi are best for you? Consider the shape of your body. The outfit that is well-fit can enhance your appearance.
Source: showpo via Instagram, vivaluxuryblog via Instagram, showpo via Instagram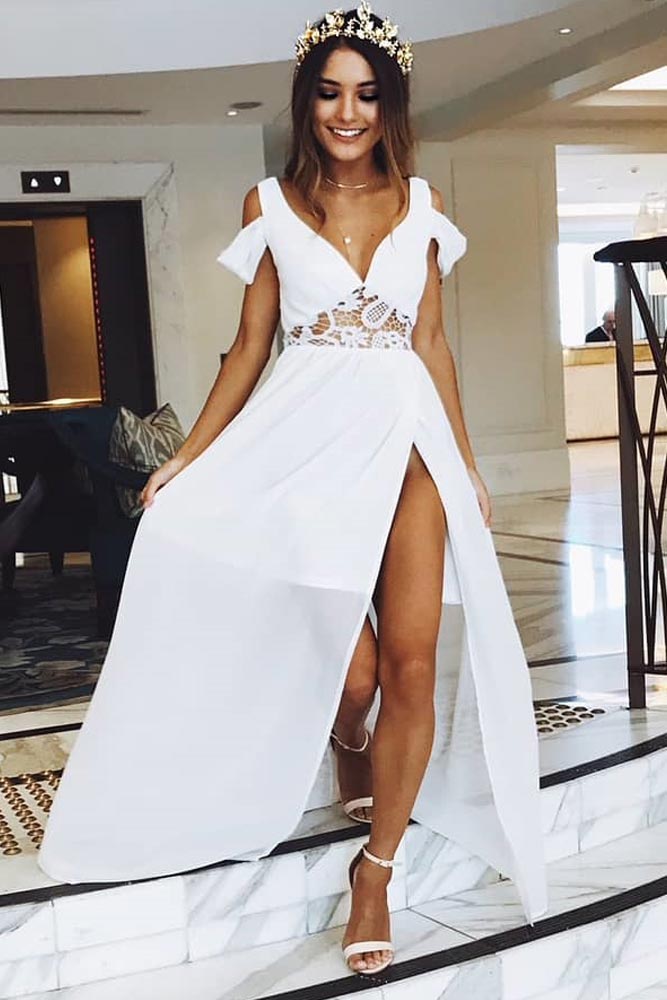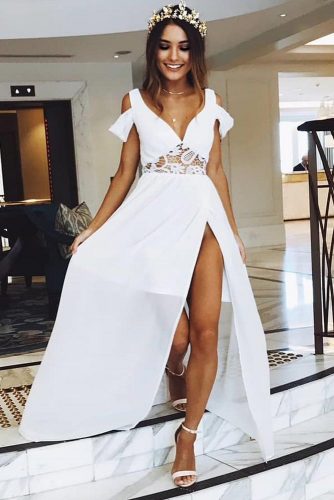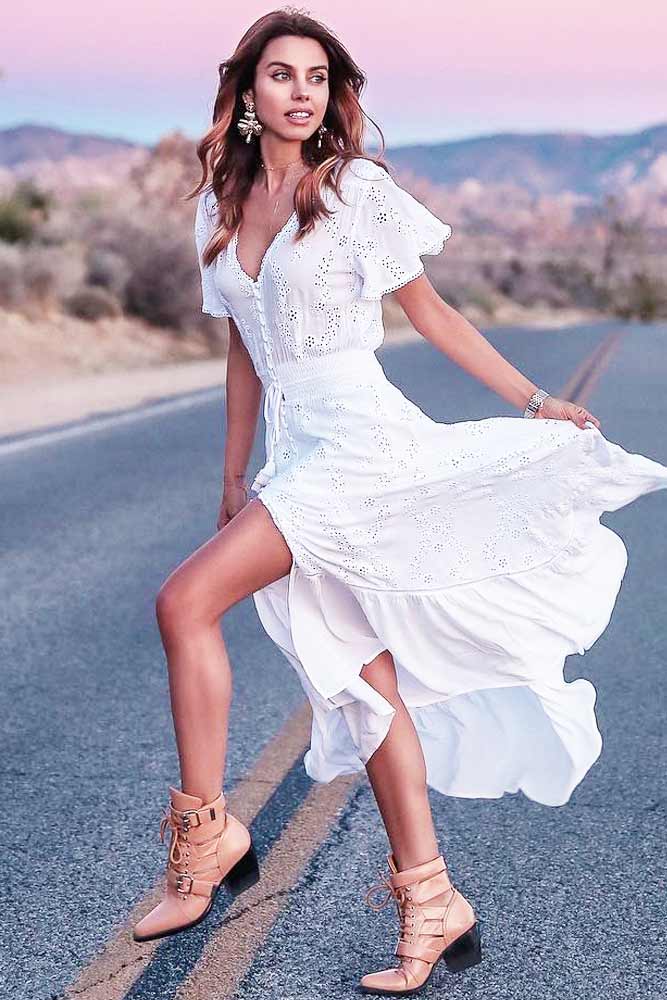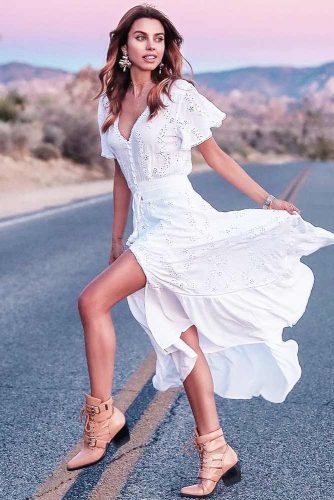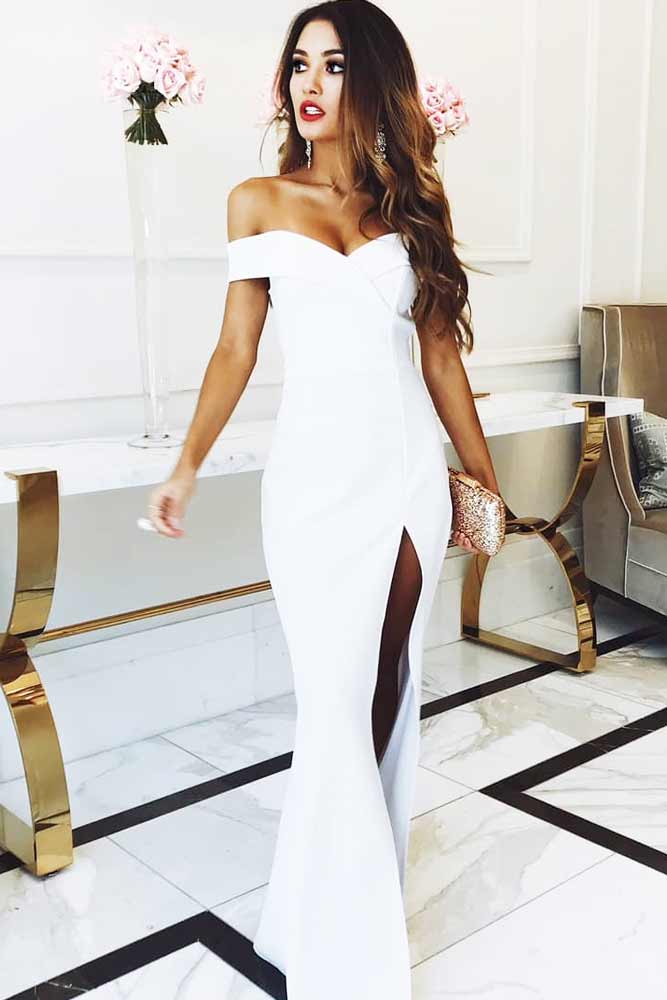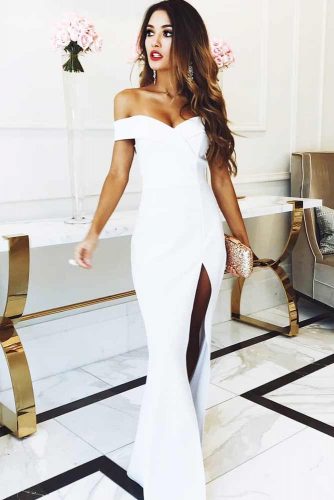 So, you need to know which body parts need accentuating.
Strapless column gowns maxi can play up hourglass body shapes.
Classy white dresses for women with an A-line or spaghetti-strap falling in the column can accentuate a woman's curves.
Big busted babes will look great in maxi gowns with capped sleeves.
A belted

maxi dresses

gown with a slim and long silhouette will work for athletic babes.
Do you wish to downplay your large bust? Go for a simple and waistline-cinching silhouette.
Shape skimming materials, an empire waist can look good on curvier body shapes.
Source: houseofcb via Instagram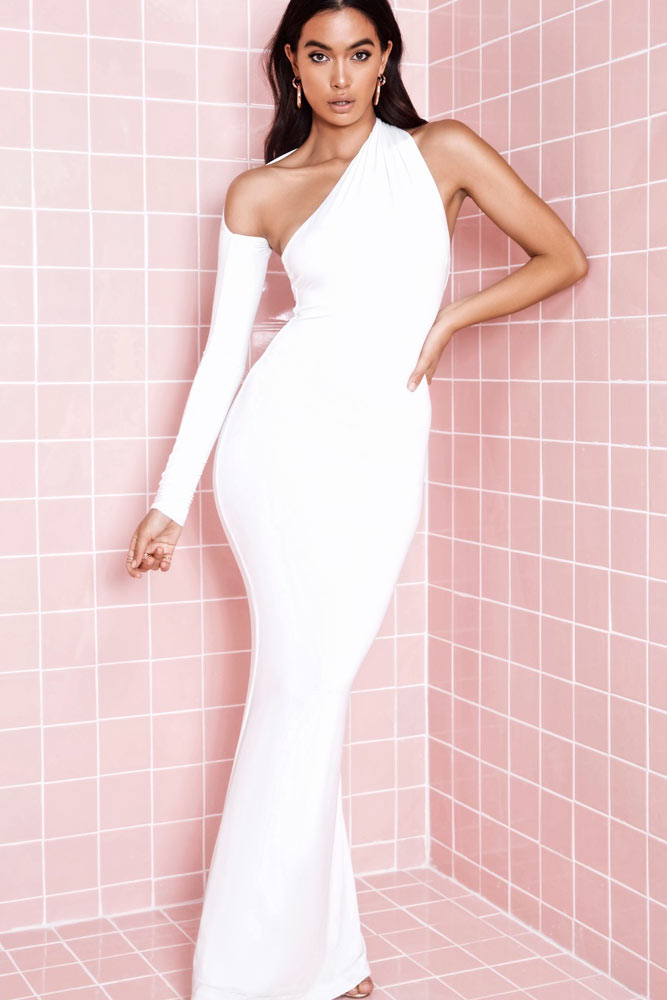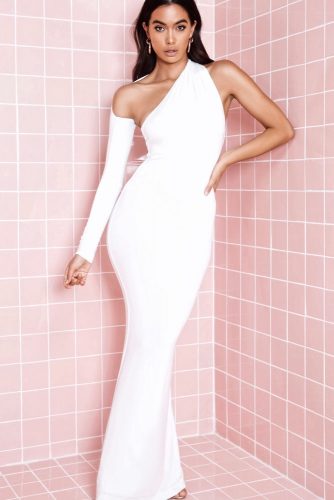 What about the length, which is right when it comes to maxi? Pick a dress that touches your toes or at least reaches your ankles. And we advise that you walk around wearing a dress before buying it. Make sure the length is comfy, and you do not step on the fabric while walking.
Cocktail White Dresses To Look Like A Princess
Here you can see amazing white dresses for women cocktail. Every 'It' girl should have at least one cocktail dress in her wardrobe.
Source: em.spiliopoulos via Instagram, vivaluxuryblog via Instagram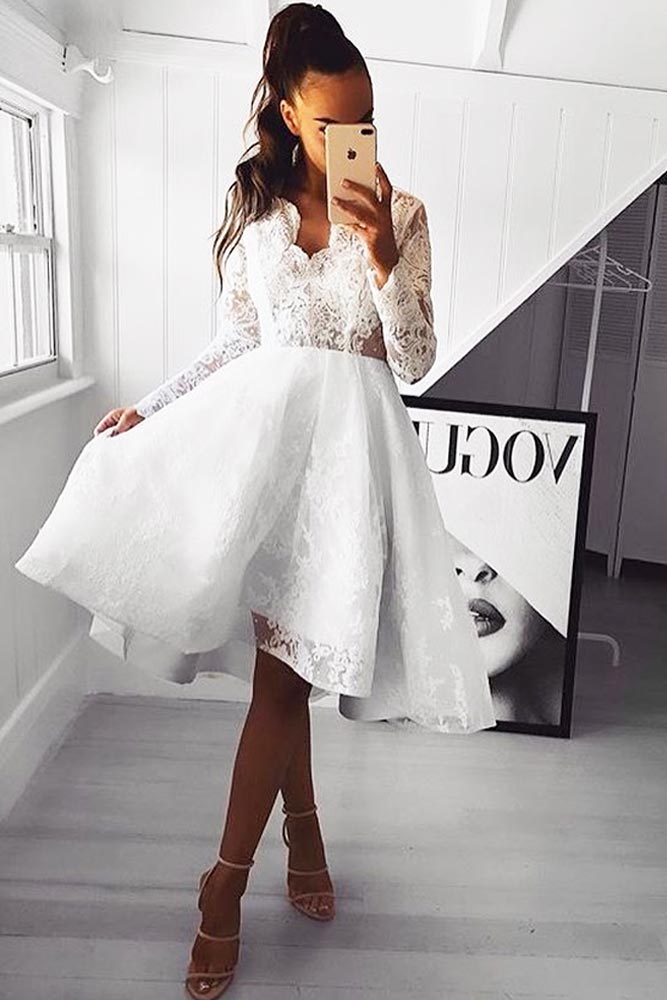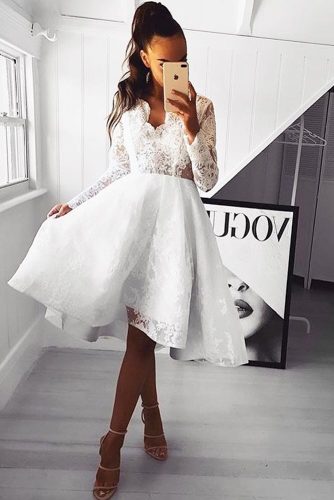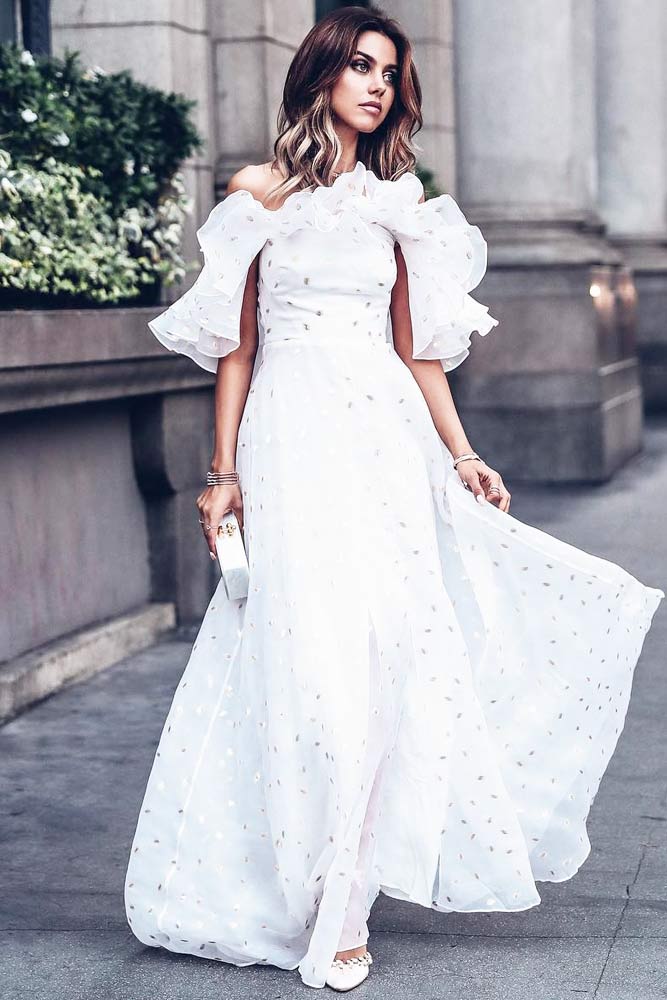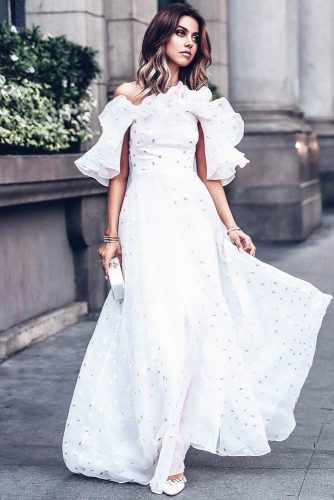 Source: lc_steele via Instagram, macystucke via Instagram, mumuandmacaroons via Instagram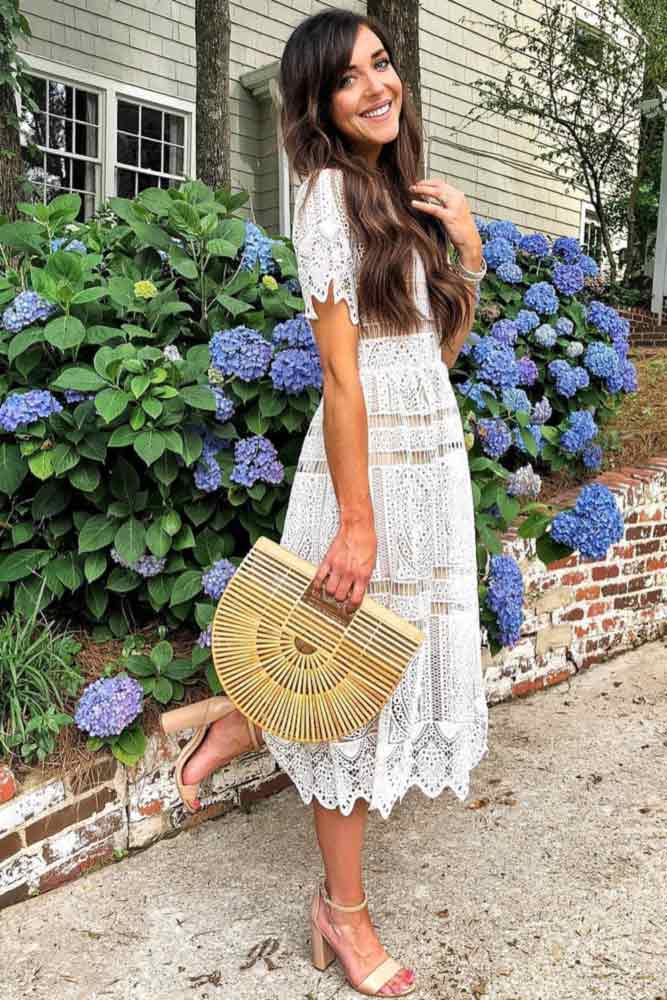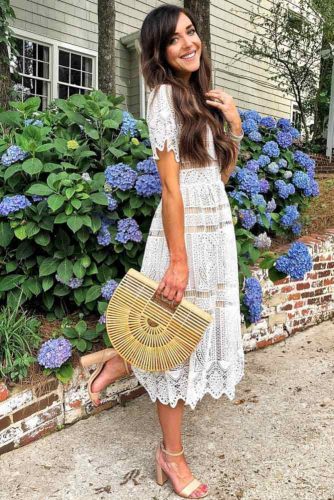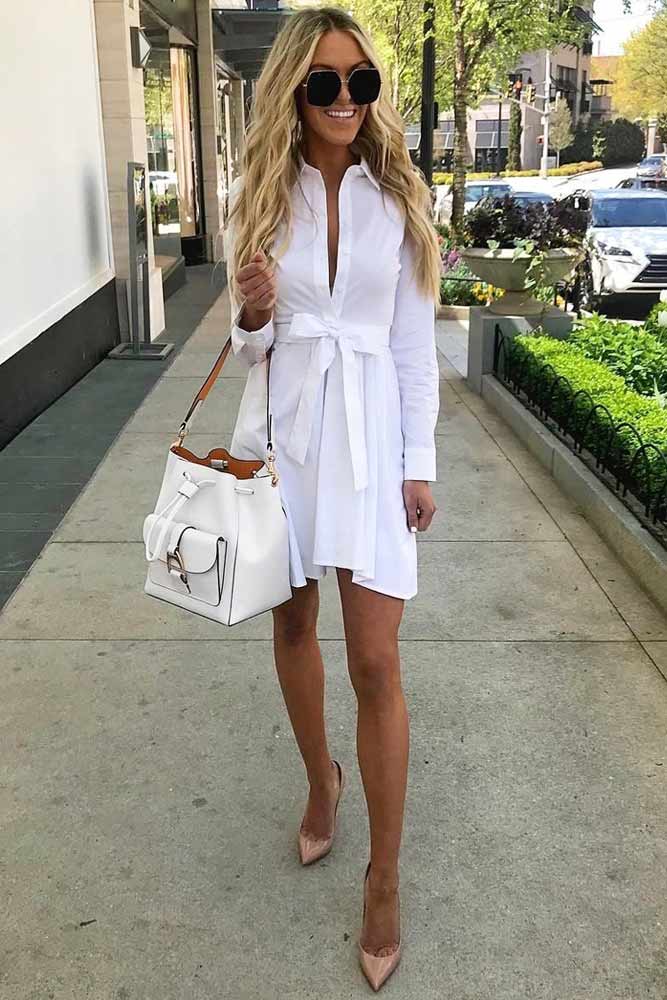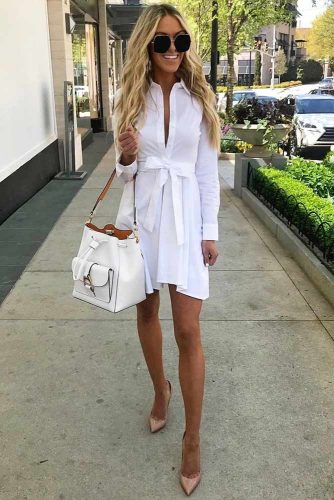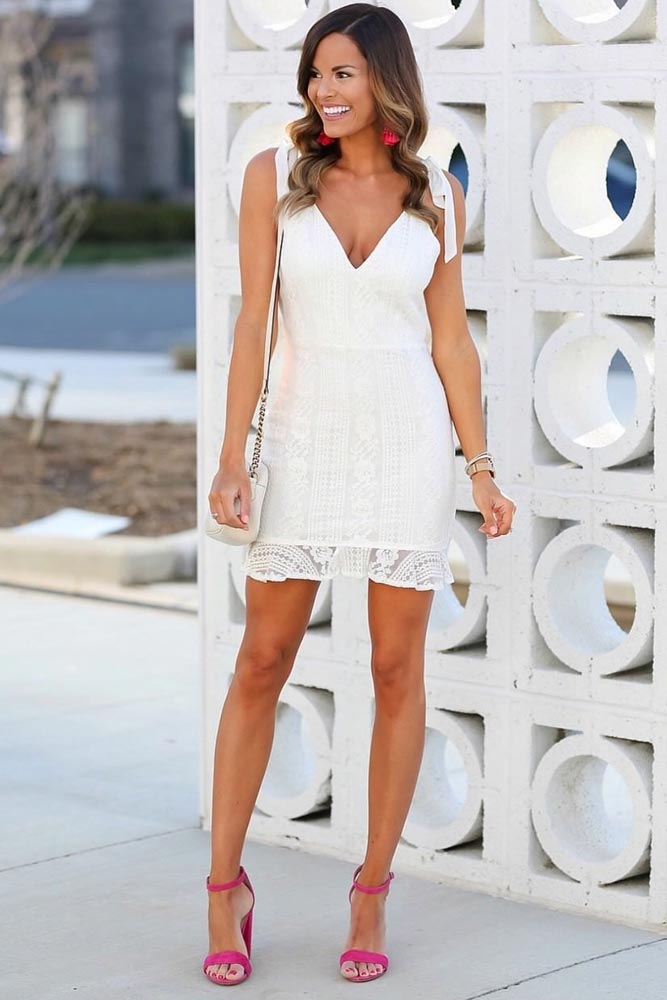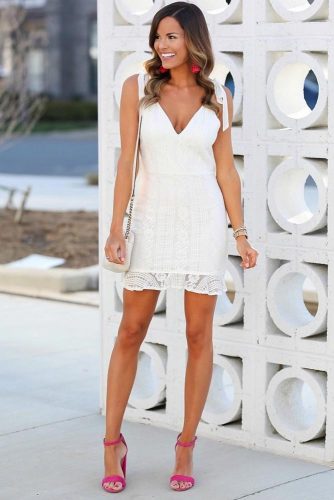 But when should we sport classy white cocktail dresses? Such dresses are recommended for parties related to work, cruise ships, New Year celebrations, semi-formal events, dinner at costly restaurants, anniversary parties, charity events, and holiday parties. We may also pick a cocktail gown in white for a dinner party, class reunion, and evenings out (the opera, the ballet, the cinema). Do not put on a white cocktail gown if there's a business dinner or a job interview ahead.
Stylish White Dress Designs
Source: lucyflorals via Instagram, whitneynrife via Instagram, liizley_ via Instagram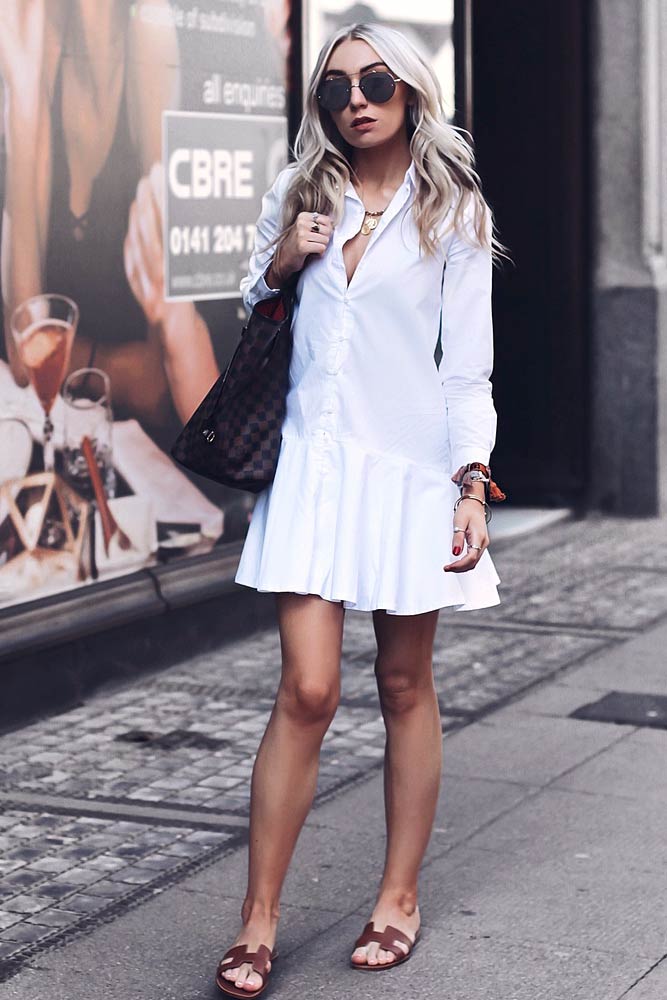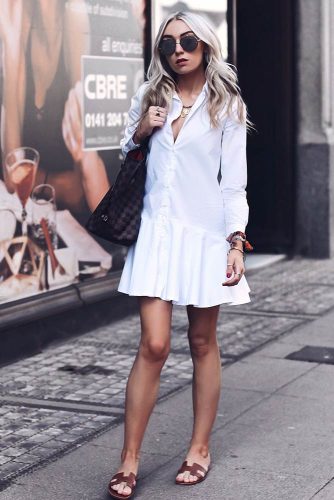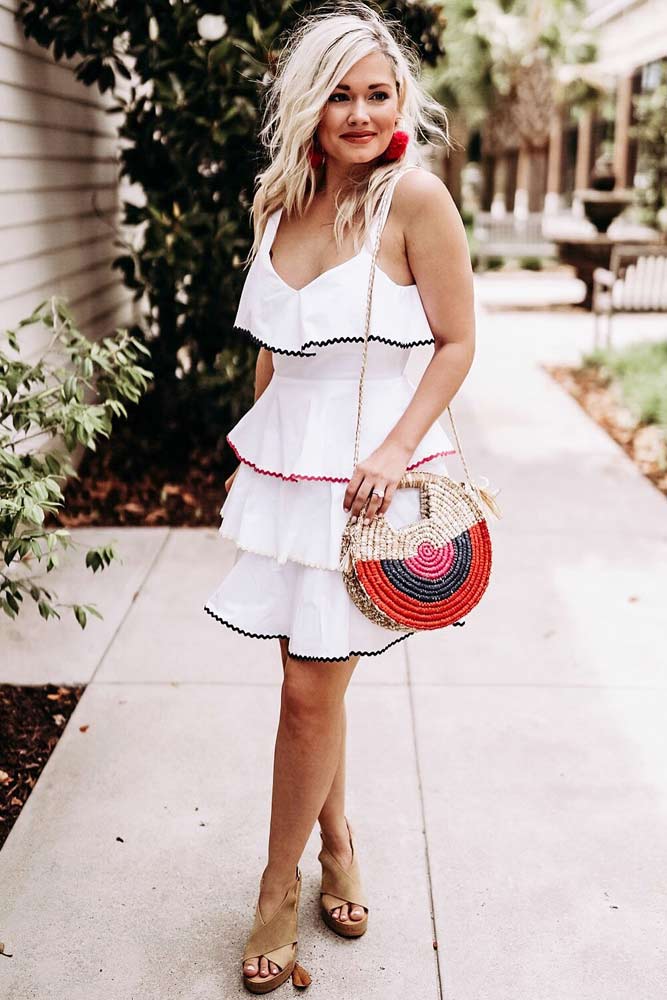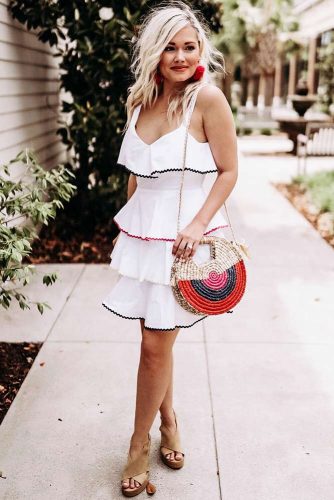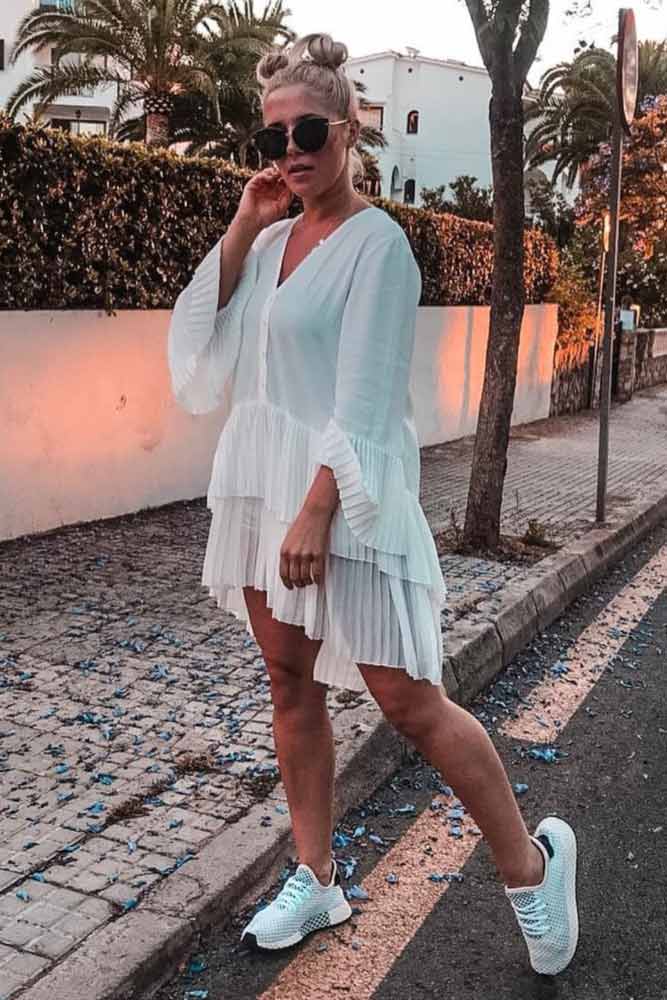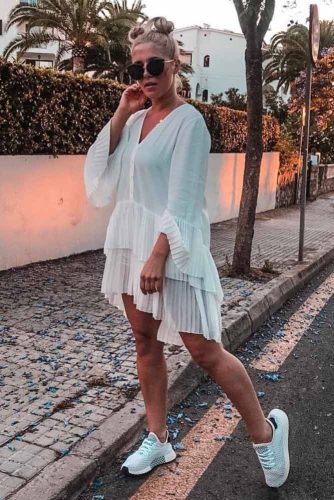 Do you fancy these designs of white dresses? Save them for the next time you go shopping! Read more posts on our blog not to miss any trend.
FAQ: White Dress
What are the benefits of wearing white?
Your auric brightness expands by at least one foot when you wear white apparel. A strong aura bestows brilliance, good health, a strong feeling of self, and a commanding presence. The aura serves as a protection against dense energies as well as an attraction, drawing beneficial things to you.
Who can wear pure white?
Your skin tone should be the most important factor to consider when determining whether to wear an ivory or white wedding gown. The purest and most vivid type of white is clear white. It's a great shade for dark-skinned ladies or light-skinned women with ivory or olive skin.
Do I look better in white or cream?
Warm undertones appear best in cream, while cool undertones look best in white. If you appear better in silver jewelry than you do in cream, it's a clue that you should opt for white instead of cream.