Fitness clothing can be stylish. Our ideas prove it. In case you don't feel motivated enough to go to the gym and get fit, stylish activewear is a much-needed boost. Fitness outfits are becoming a new trend and it is difficult to resist it.
Adidas Pants Outfit Ideas To Inspire You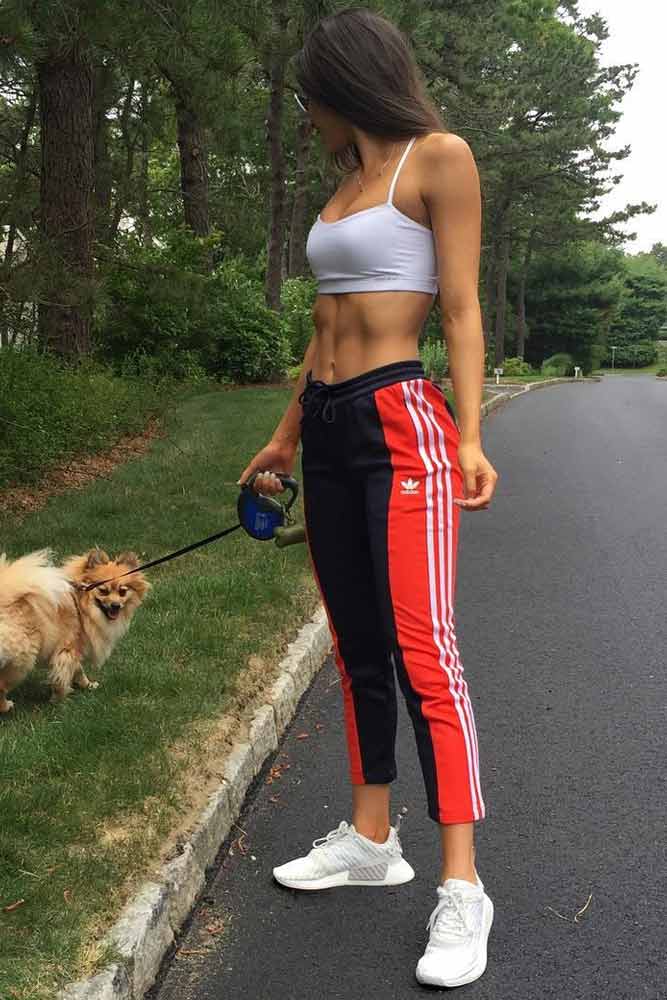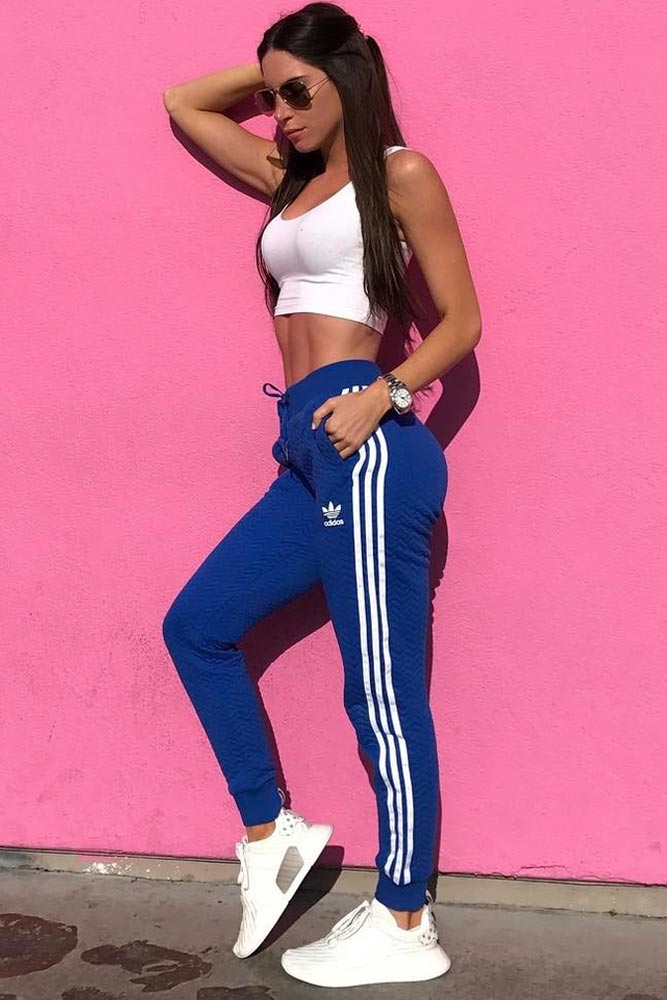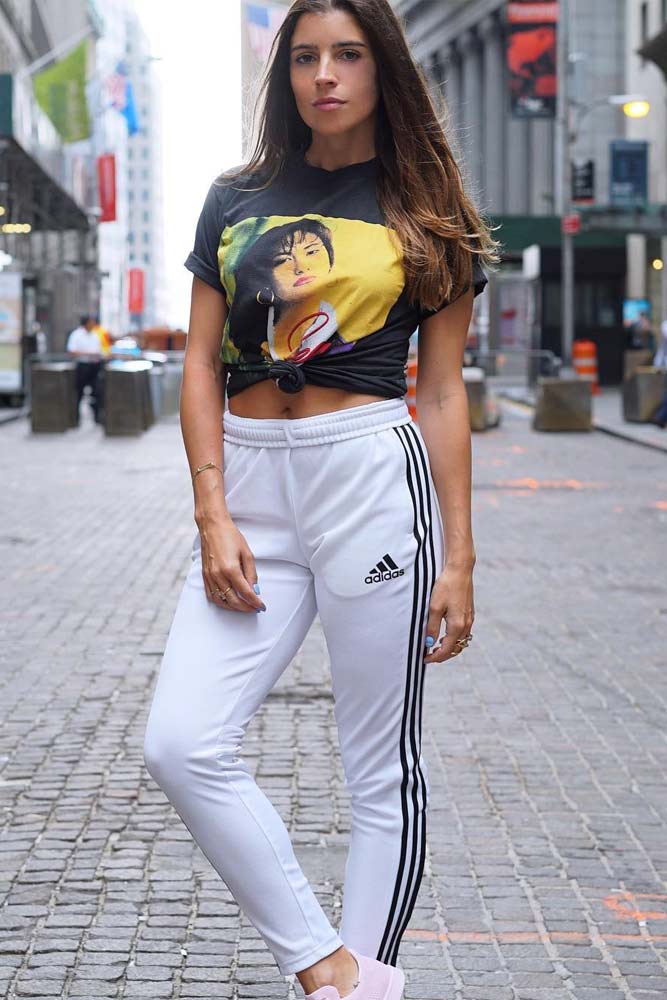 Source: Instagram/jenselter, Instagram/jenselter, Instagram/florencia.galarza
Are you training out or in the gym today? Pick the outfit accordingly to feel comfortable.
Adidas Leggins Ideas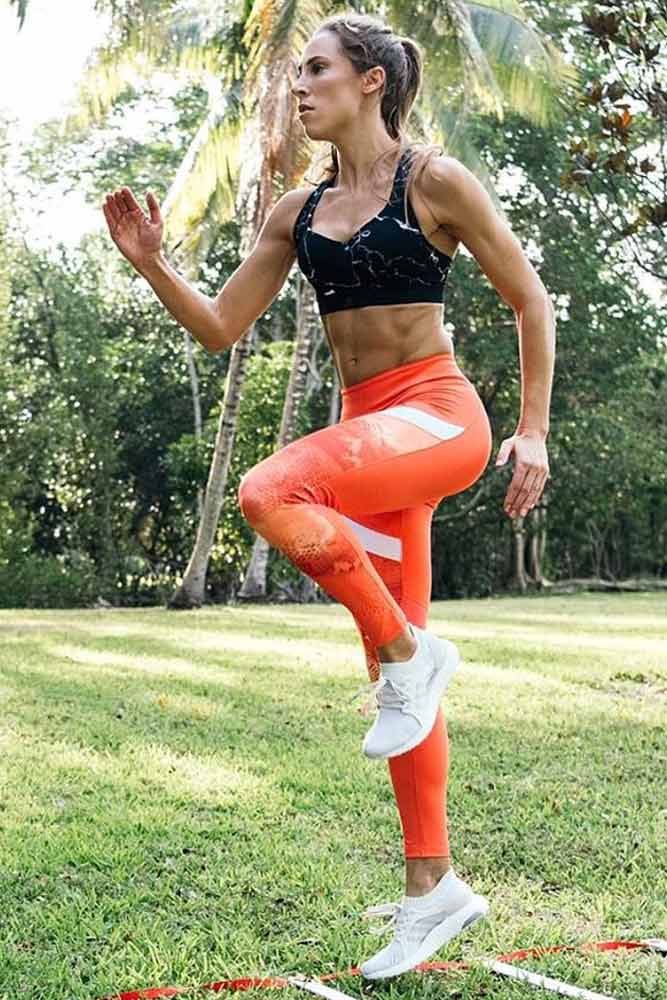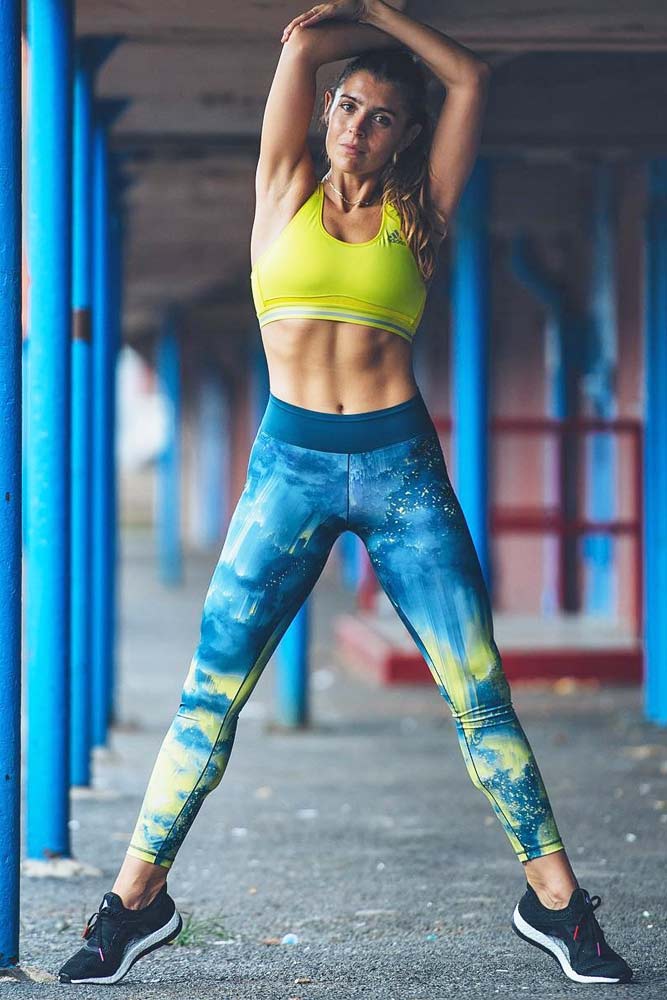 Source: Instagram/hmgriff11, Instagram/florencia.galarza
What can be more fashionable than Adidas pants outfit? The combination of black pants and white stripes is iconic. Combine them with a crop top of your choice.
Yoga Pants That Motivate You To Keep Fit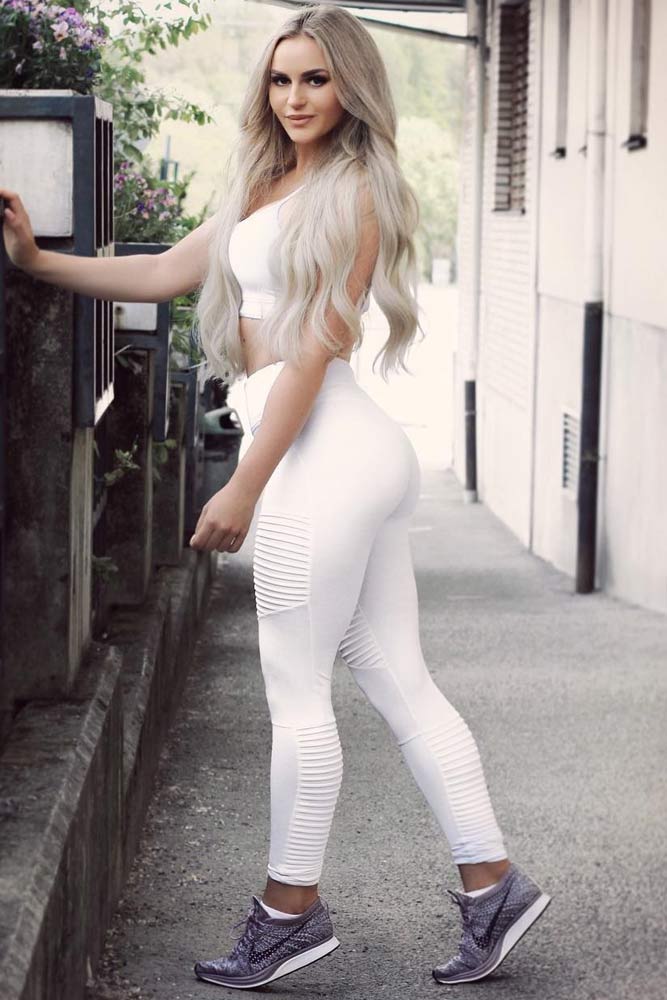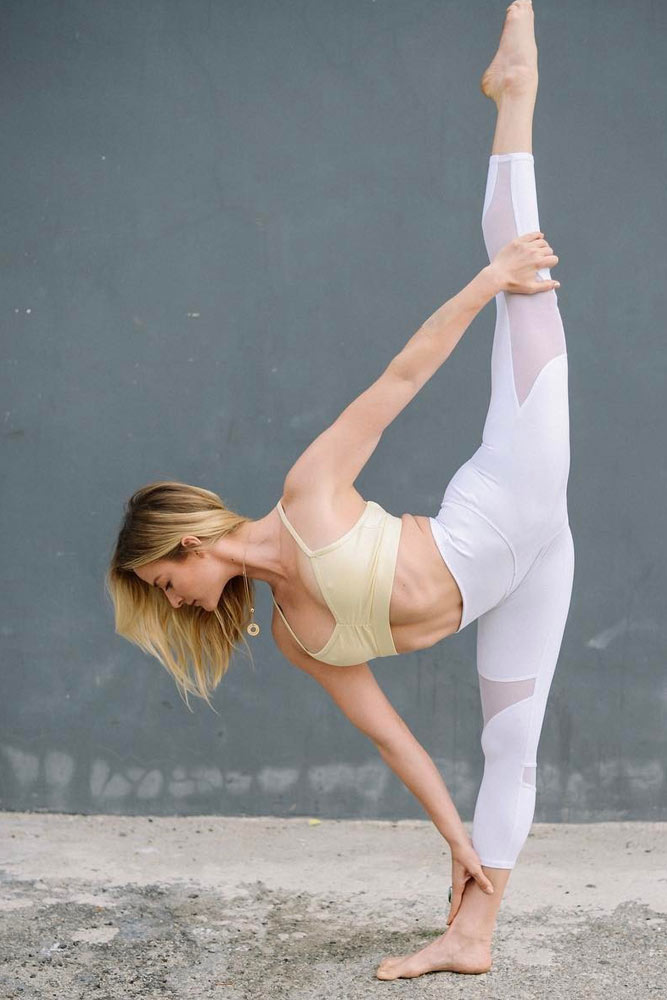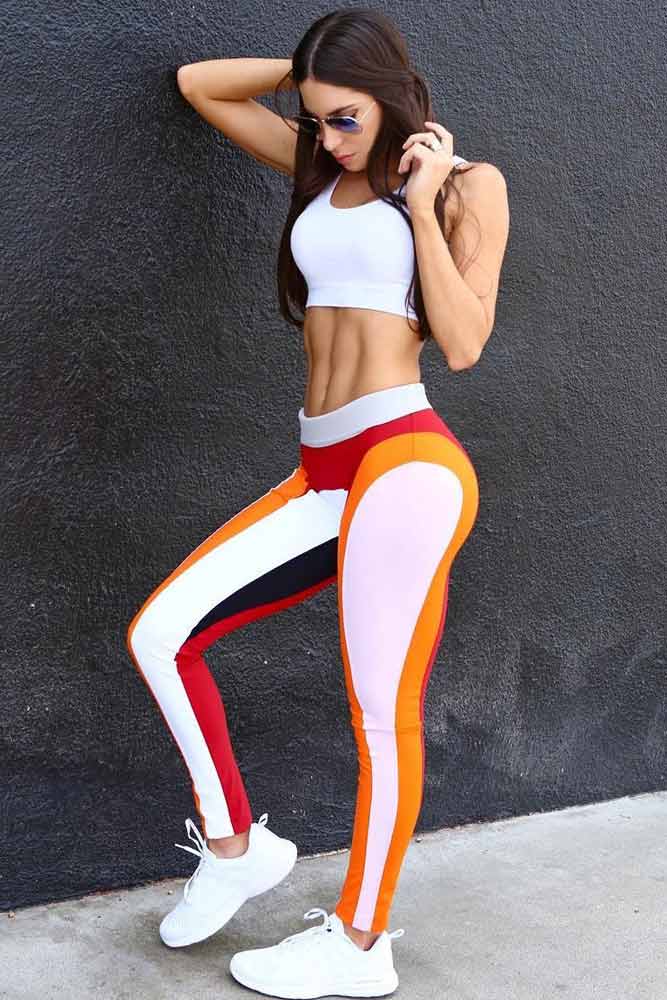 Source: Instagram/annanystrom, Instagram/caleyalyssa, Instagram/jenselter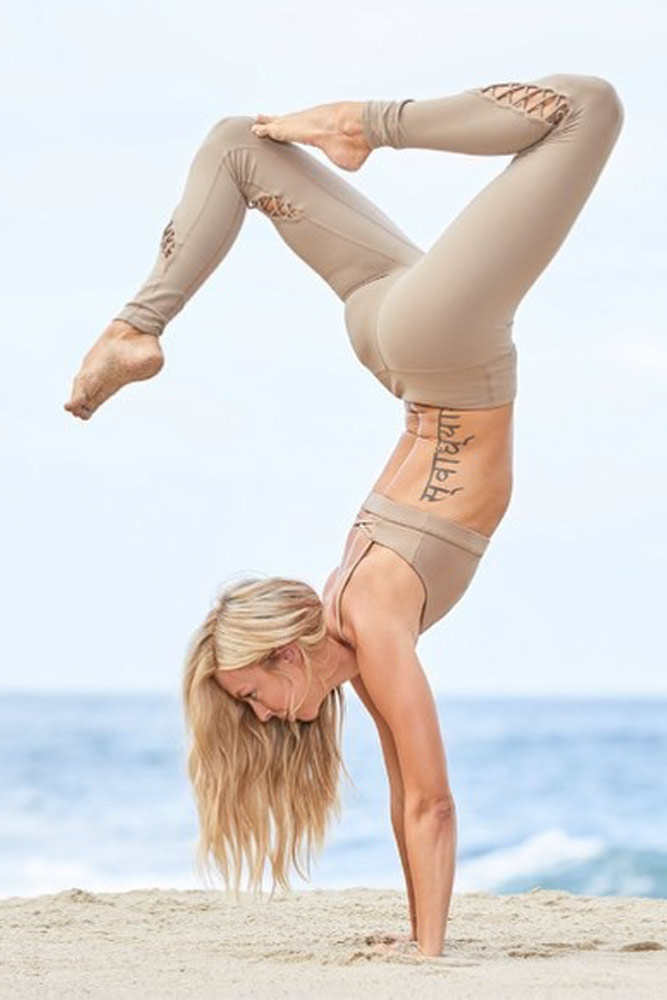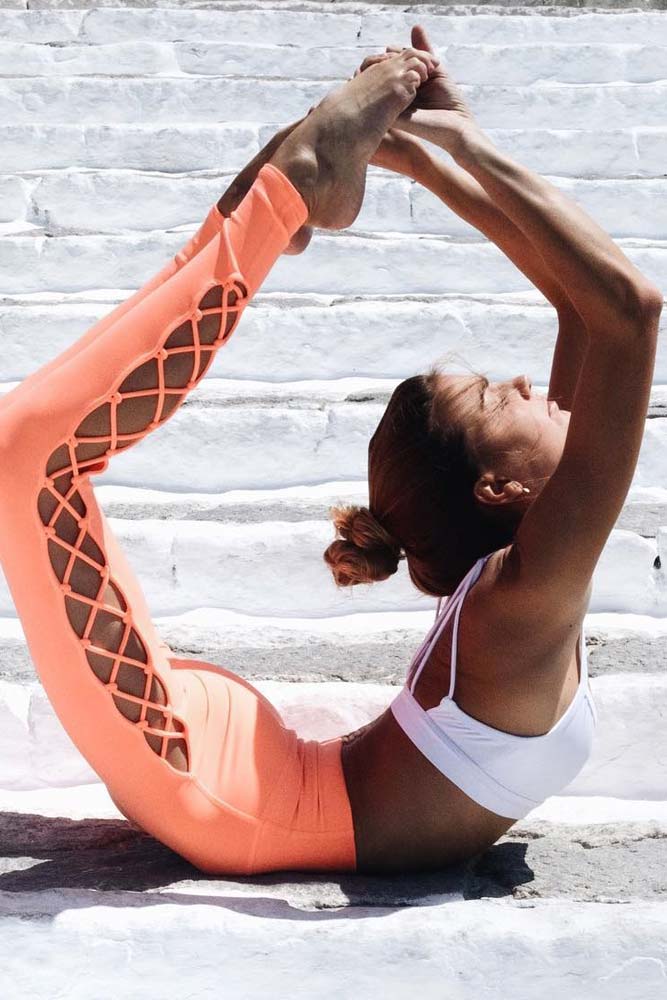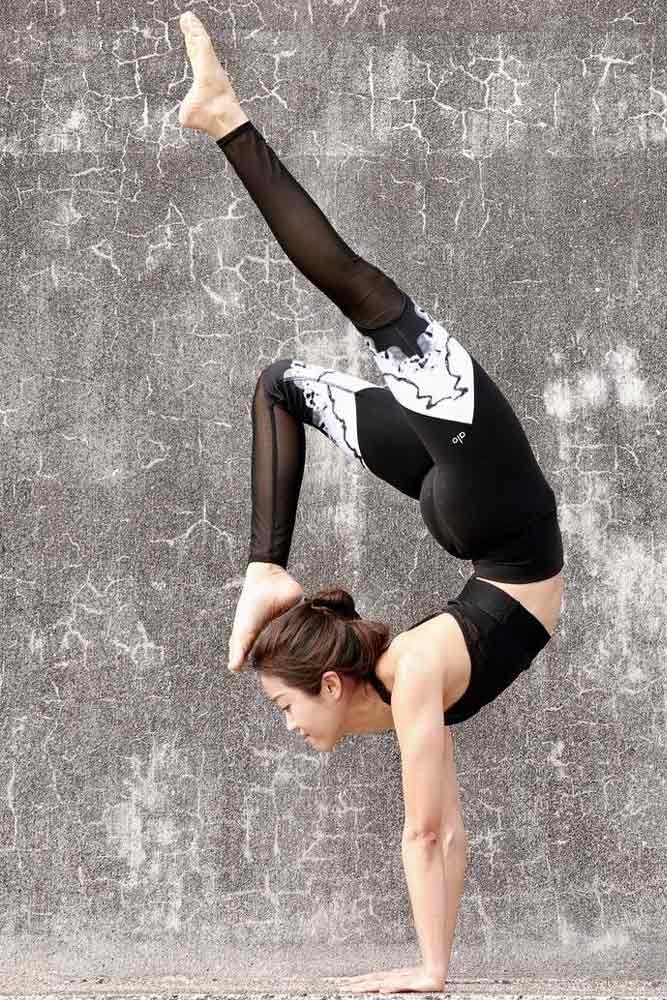 Source: Instagram/ashleygalvinyoga, Instagram/sjanaelise, Instagram.com/seonia
Yoga pants is where you can go as wild as you want. Galaxy and flower prints, electric colors are in fashion right now. Everyone will be looking at you!
Sports Suits With Shorts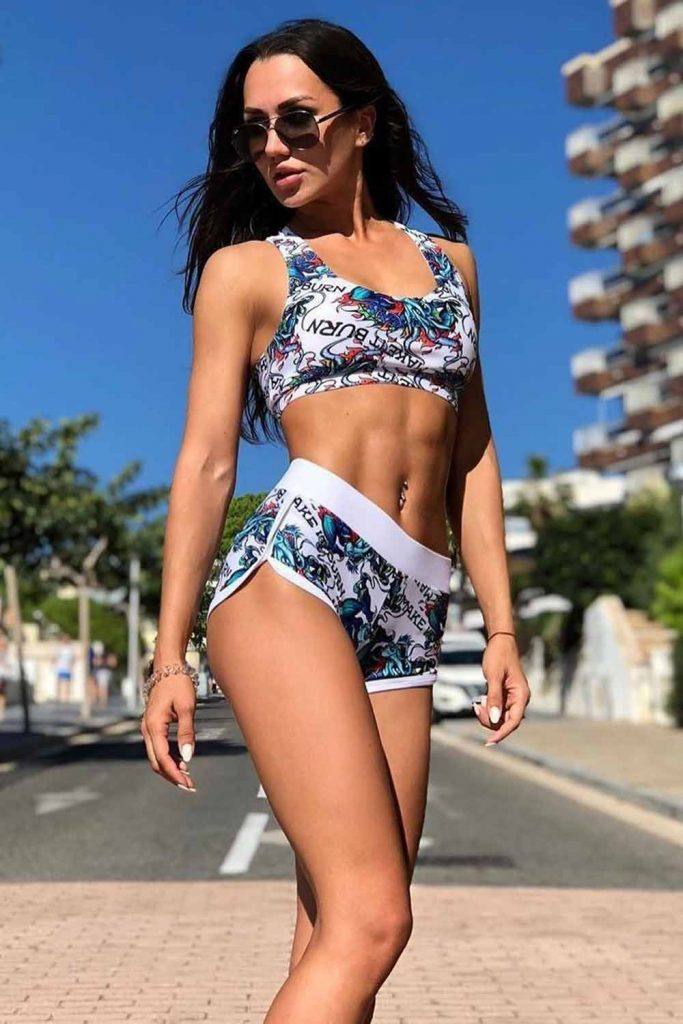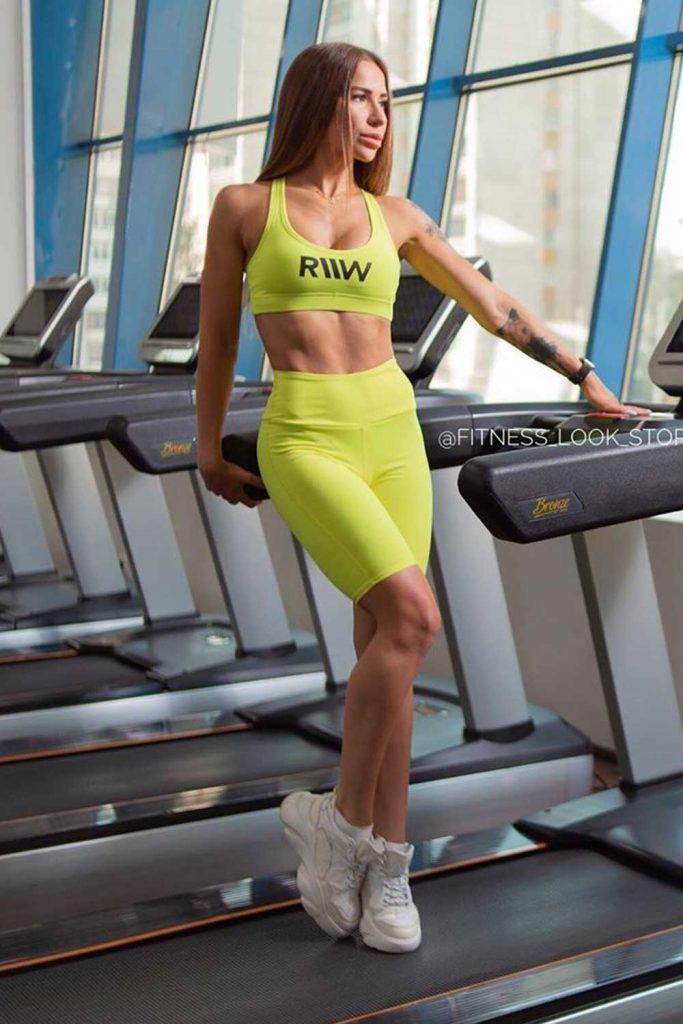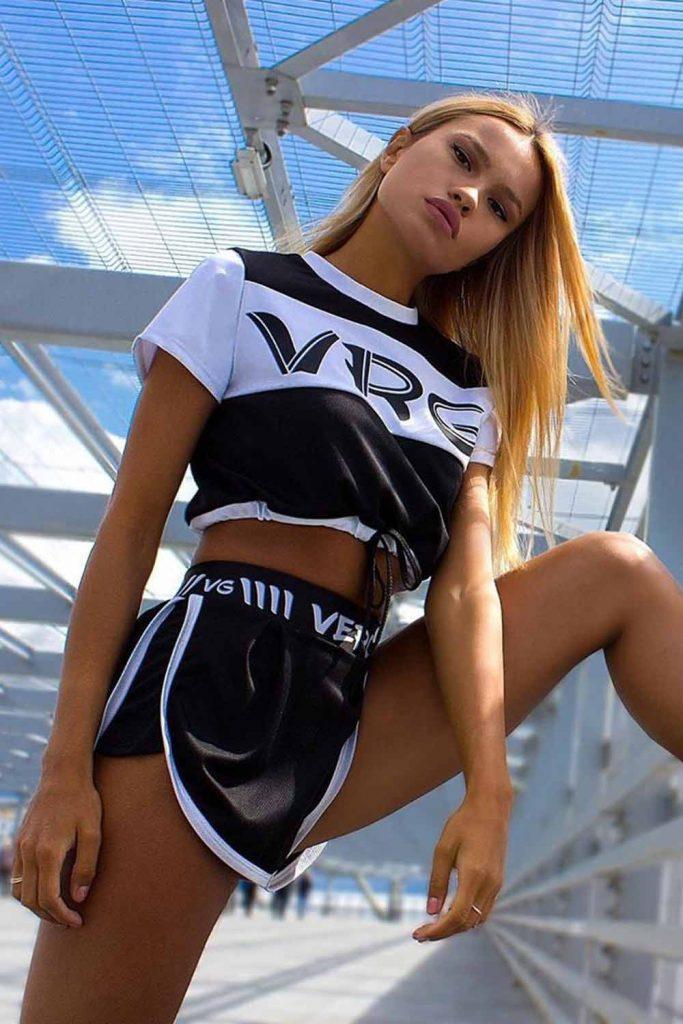 Source: Instagram/df.ekb_msk, Instagram/fitness_look_store, Instagram/bodykit_shop
Has it occurred to you that gym leggings can be switched to shorts when it gets warmer outside? There are plenty of stylish ideas to embrace, make sure that you choose the best of them!
Bodysuit Sports Wear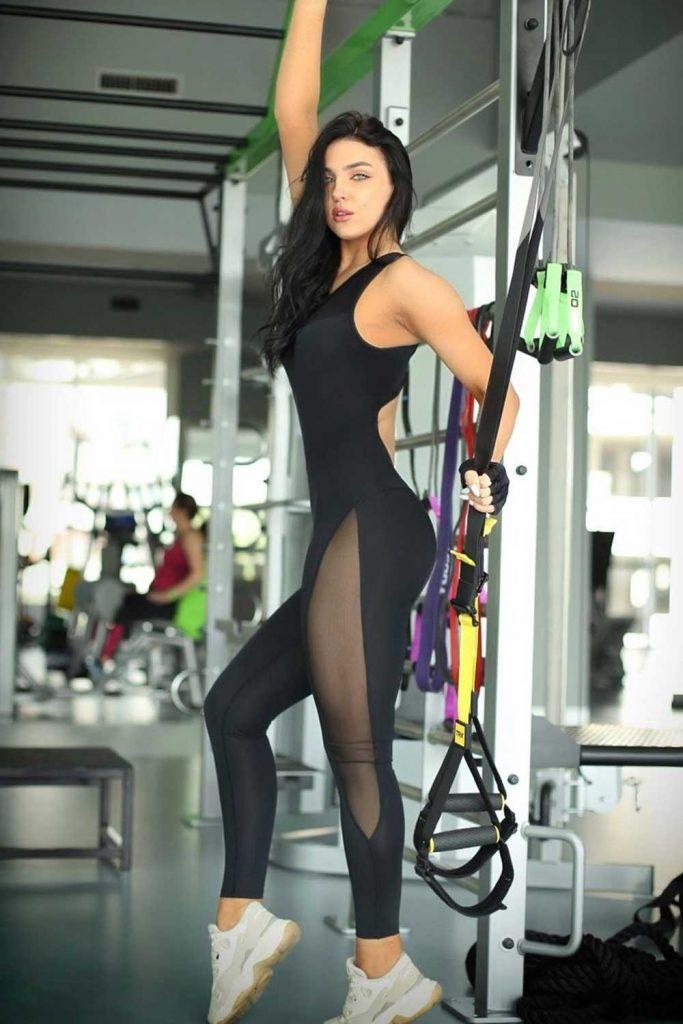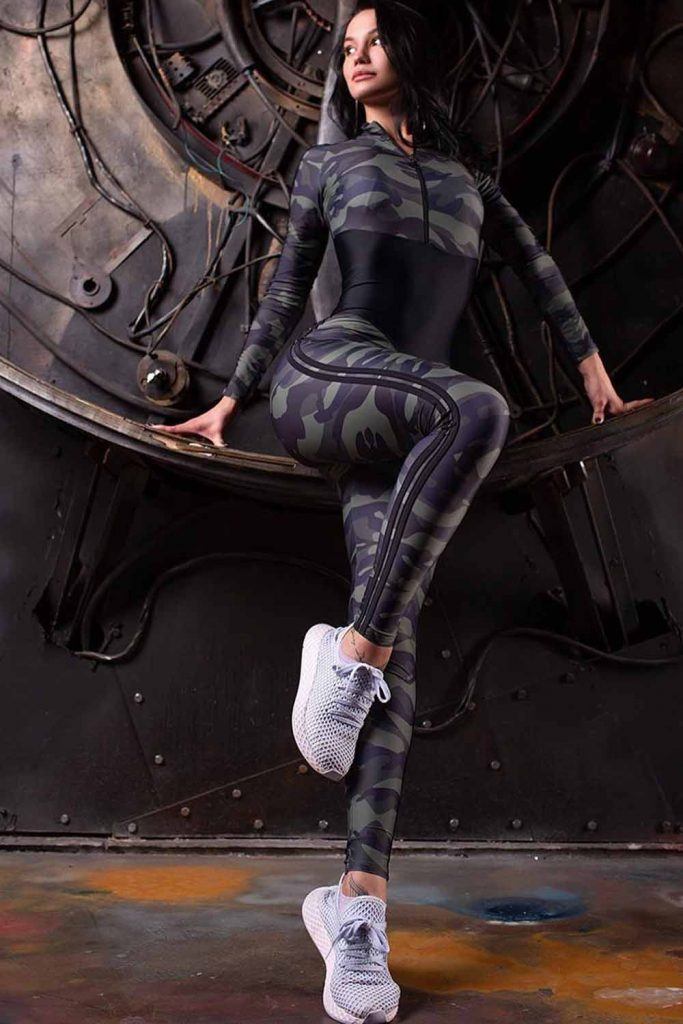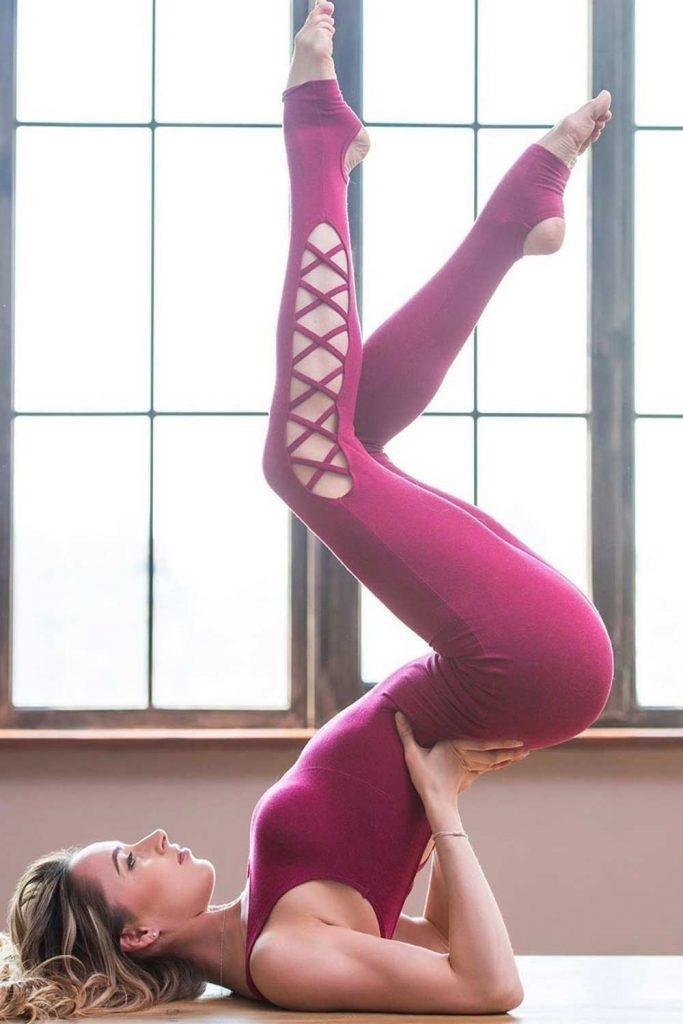 Source: Instagram/df.ekb_msk, Instagram/1000fit.ru, Instagram/mindbody_sportwear
It is true that sportswear is not all about fitness, it is also about style and sassiness to. No matter the bodysuit that you pick, the chances that you are going to look your absolute best are high!
Sports Suits With Long Sleeves Crop Tops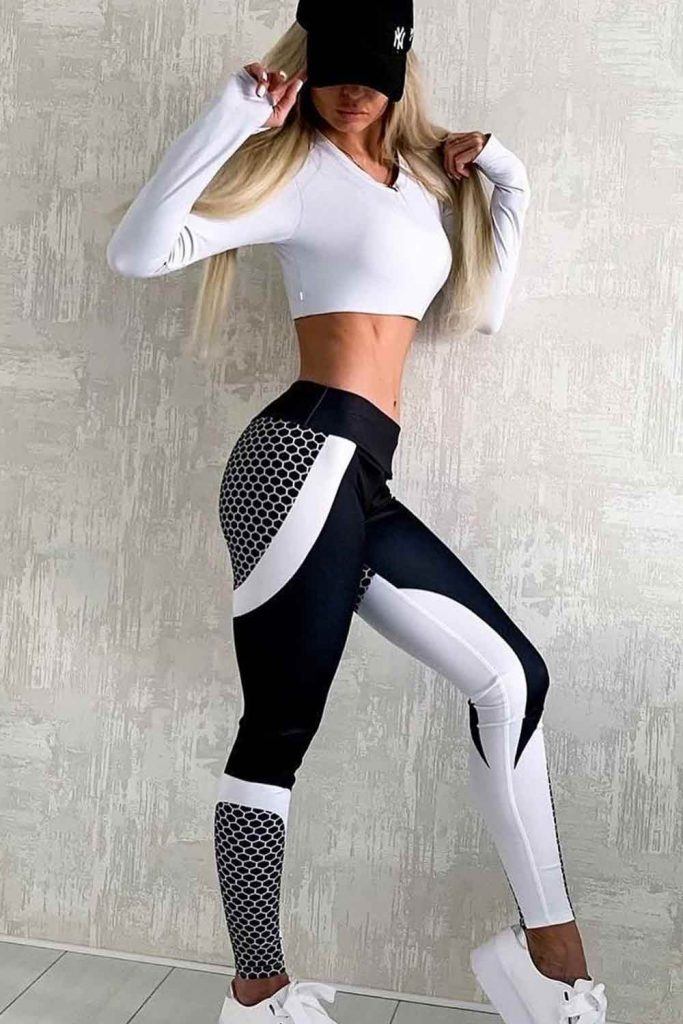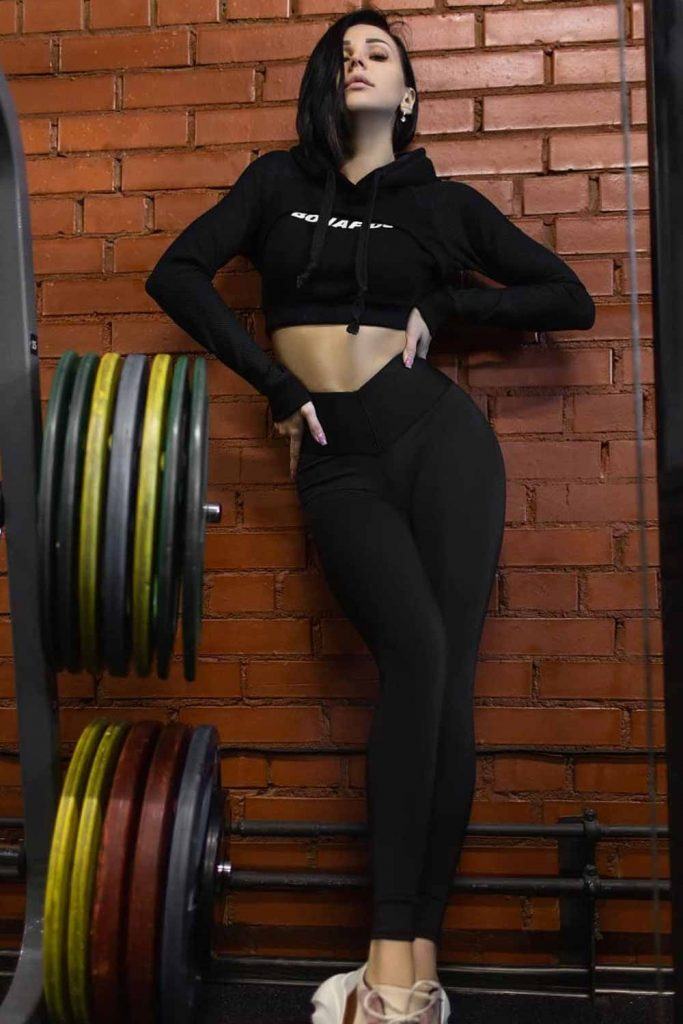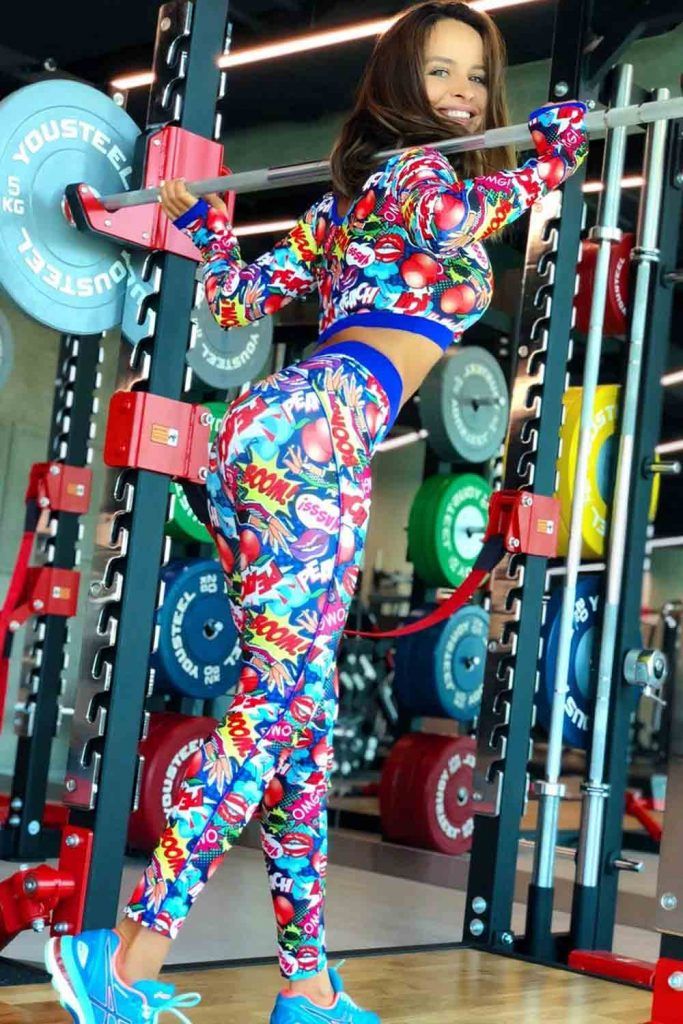 Source: Instagram/df.ekb_msk, Instagram/1000fit.ru, Instagram/mindbody_sportwear
Tired of your good old gym T-shirt? We have an idea in mind! Why don't you give a long-sleeved crop top a try? You can easily choose the item that fits your style and preferences ideally!
Fitness Sets With Sports Bra And Tops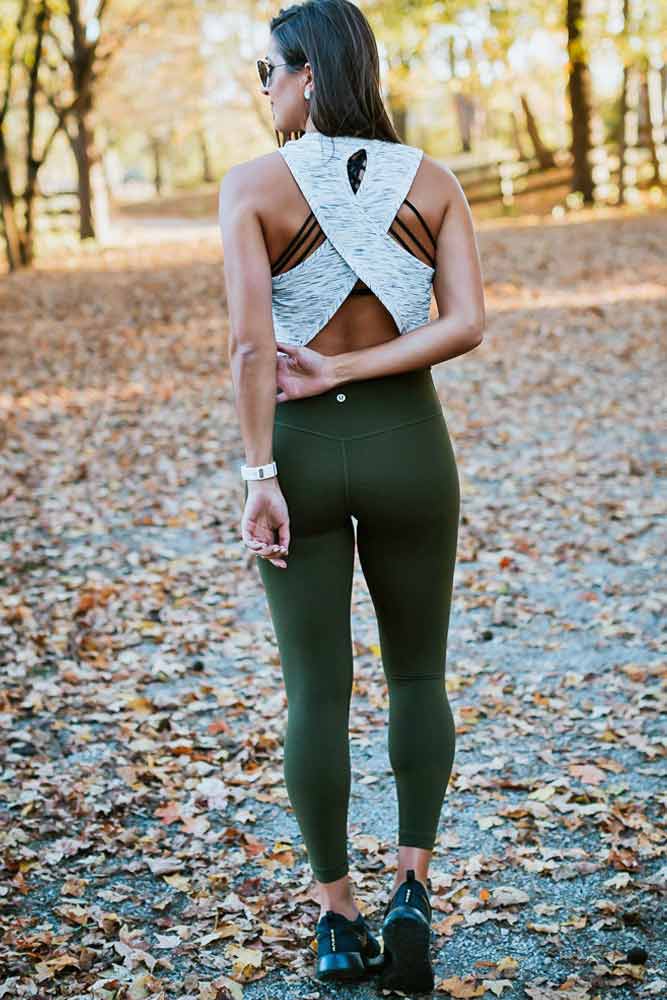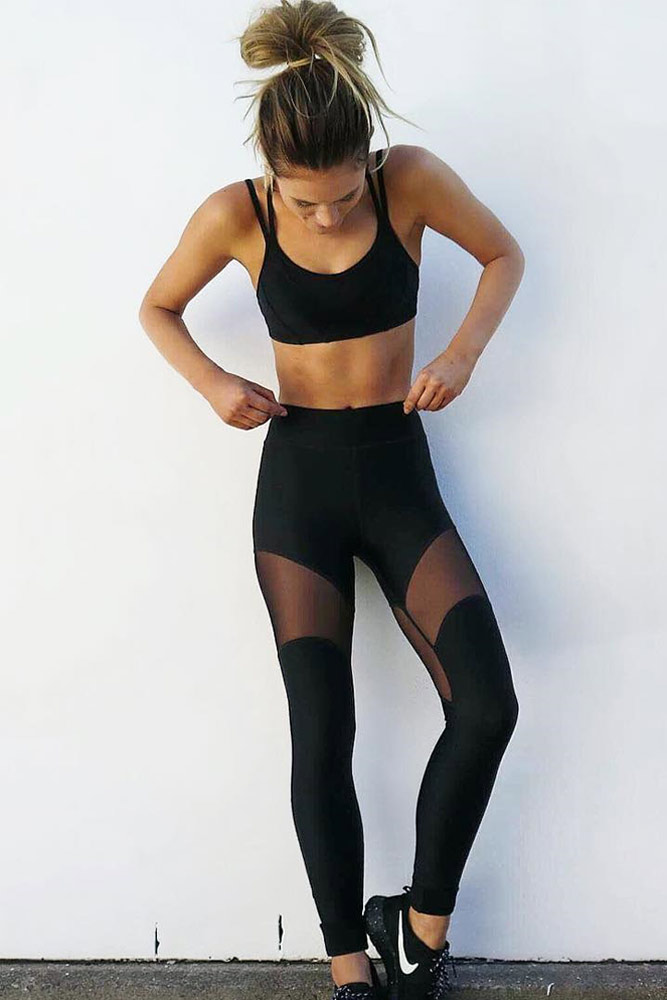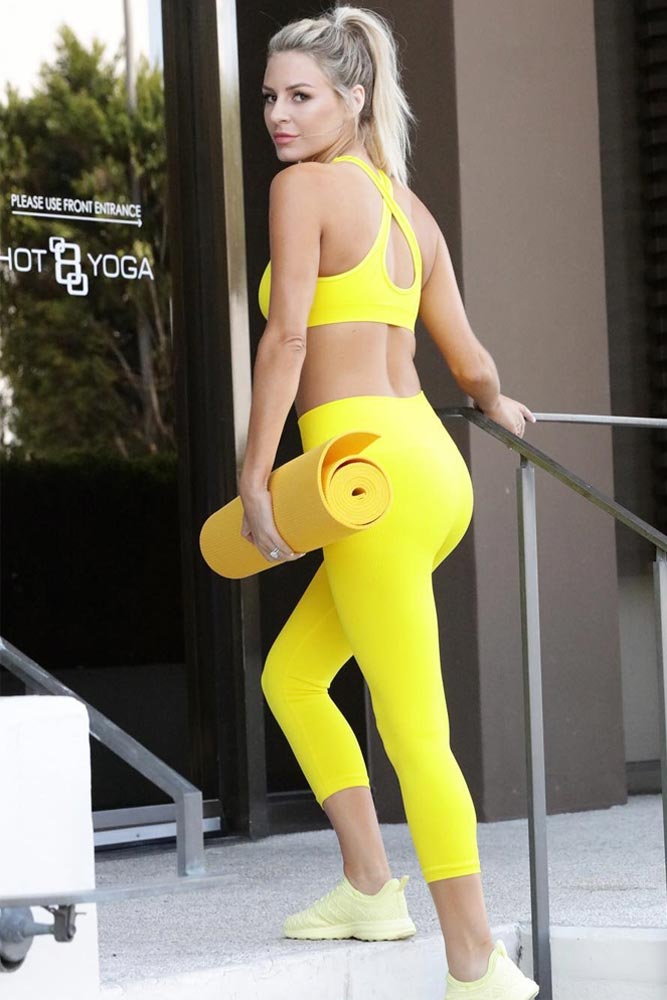 Source: Instagram/a_southerndrawl, Instagram/jordansimek, Instagram/touche_la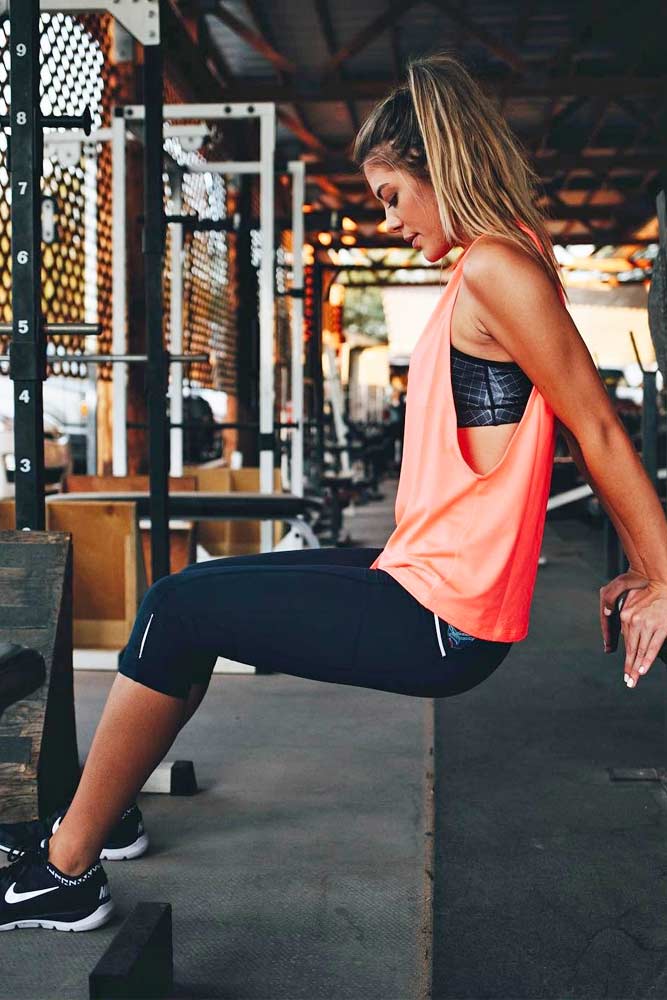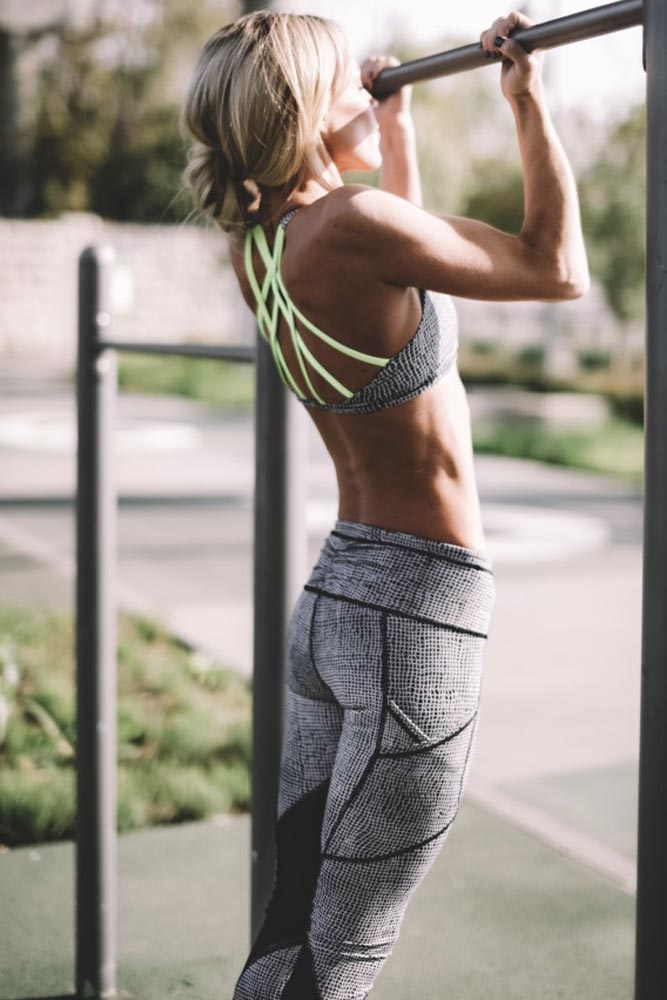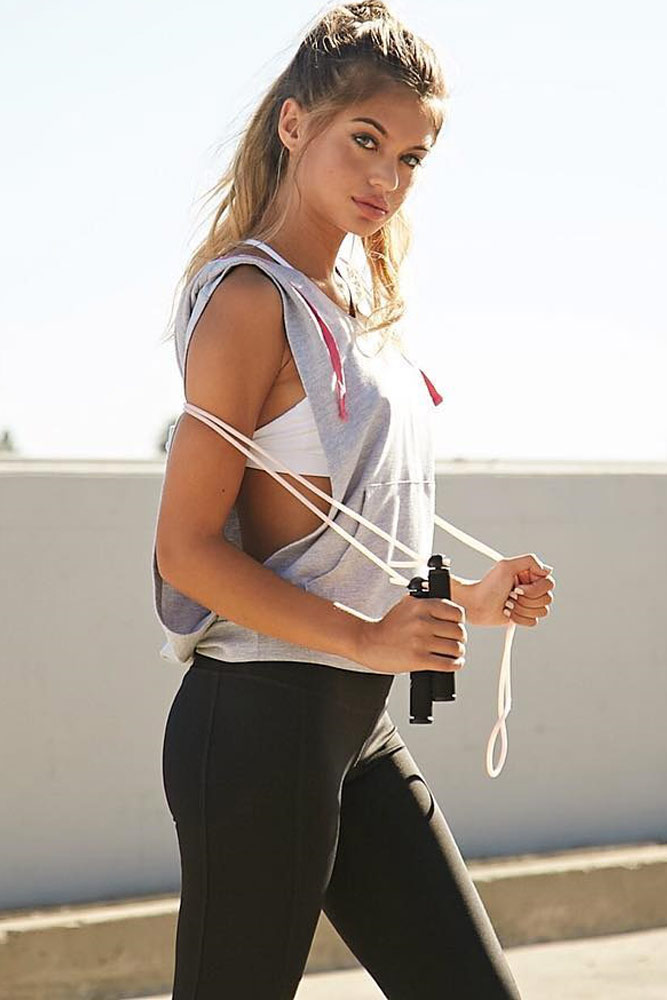 Source: Instagram/senita, Instagram/happilygrey, Instagram/forever21
Layers technique is also applicable to sportswear. Combine a sport bra with a loose tank. You may also add a light bomber on top of your bra or crop top.
Fitness Clothing Ideas With Sports Bralette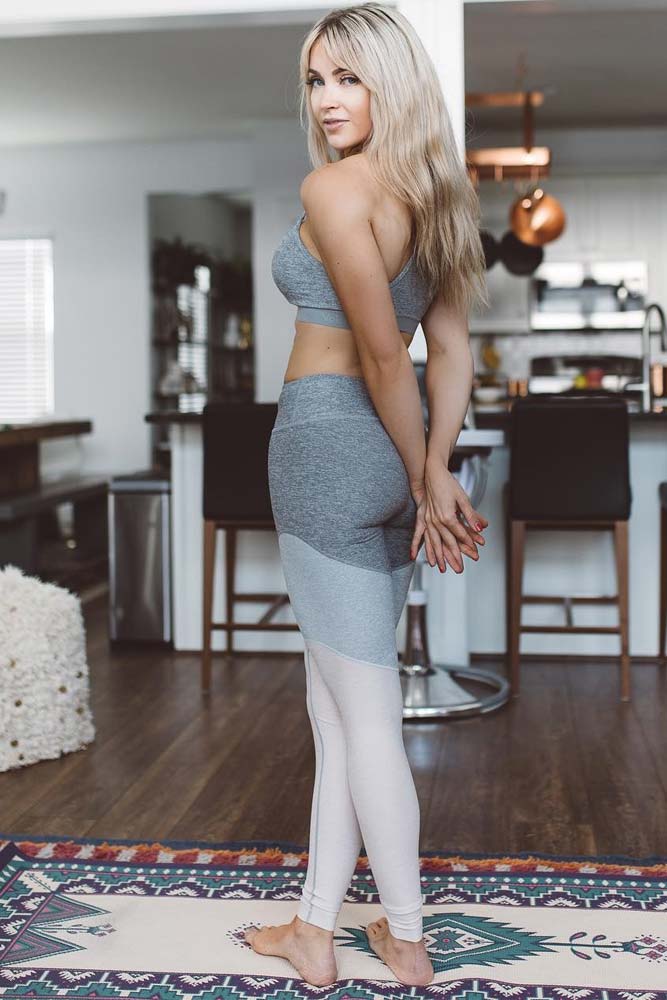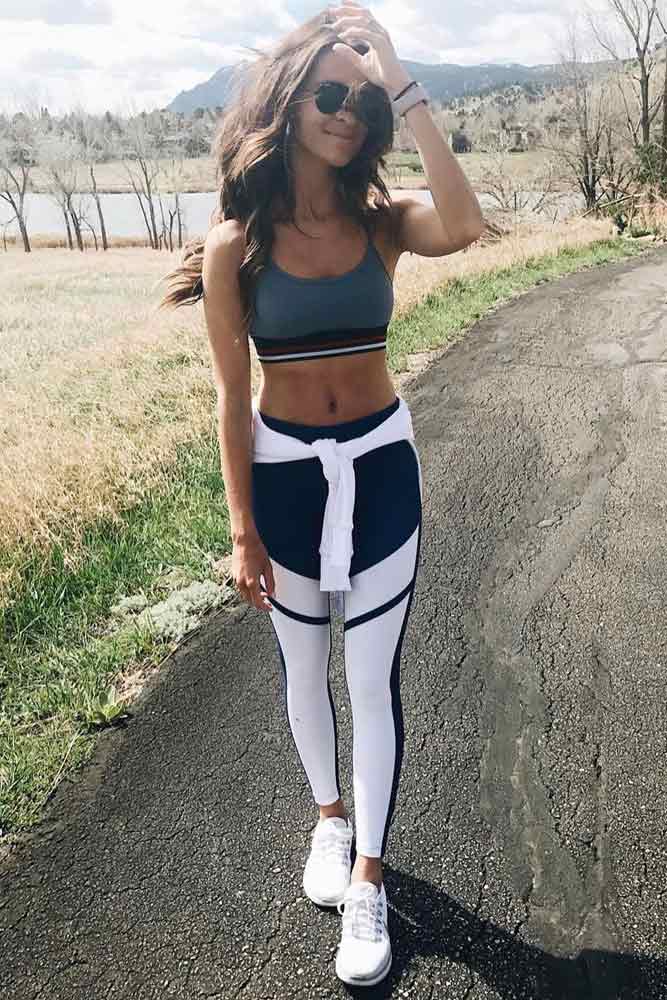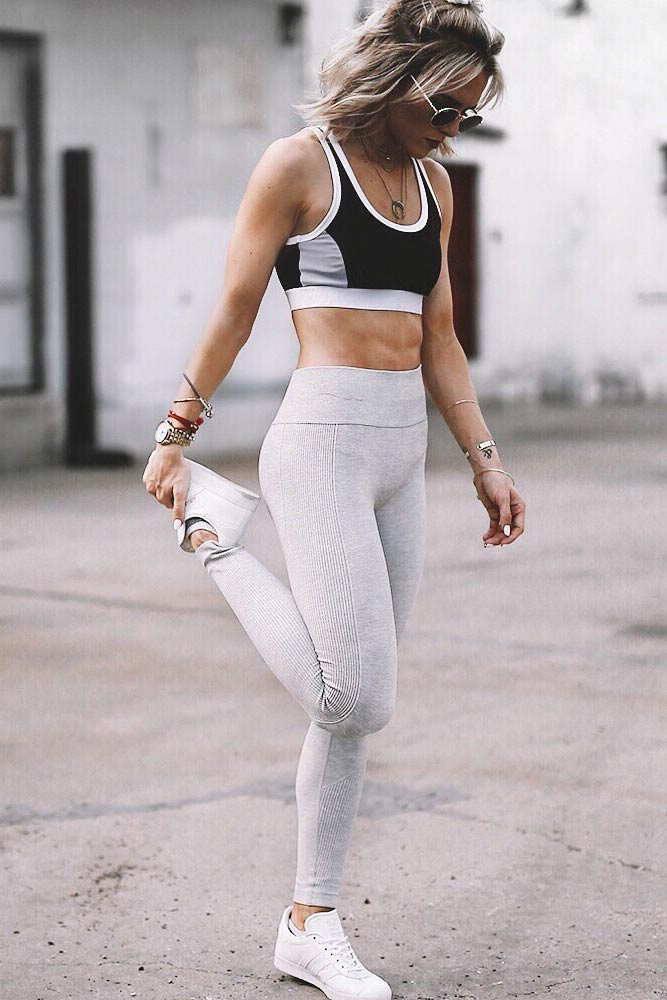 Source: Instagram/caraloren, Instagram/laurenkaysims, Instagram/forever21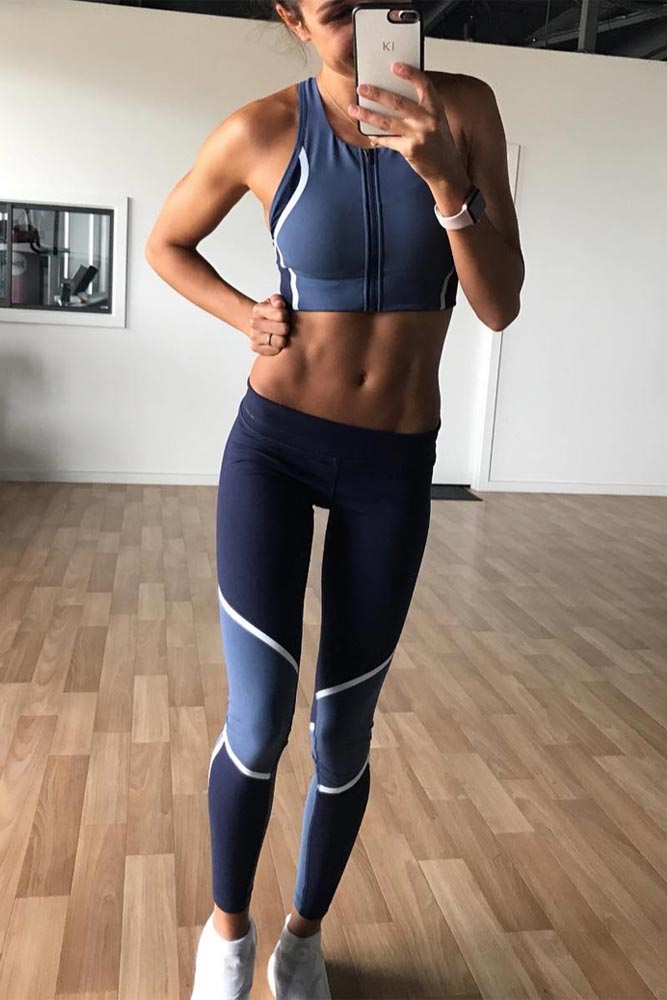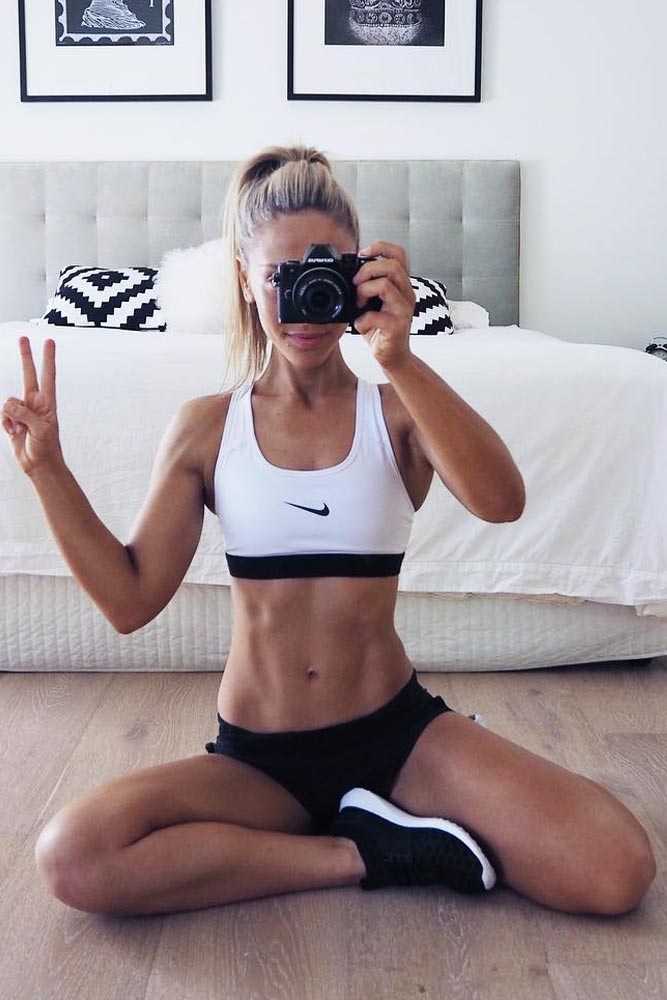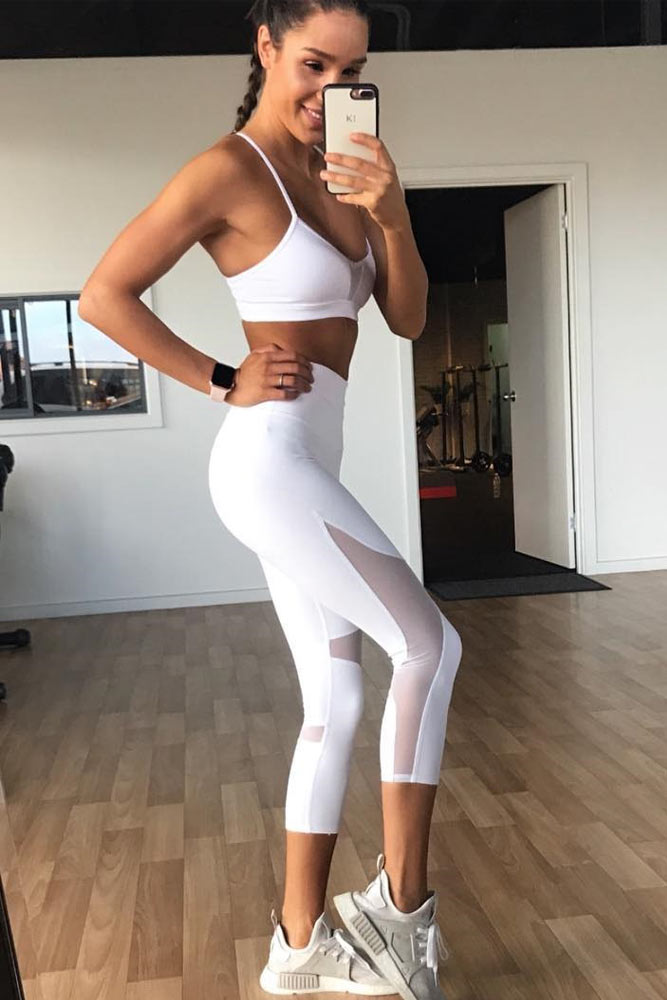 Source: Instagram/kayla_itsines, Instagram/basebodybabes, Instagram/kayla_itsines
For those days when you want to feel cozy, opt for a hoodie and leggings. Your hoodie may be oversized, but the leggings should be tight fitting to balance the look.
Outfit Ideas With T-shirt And Sports Tops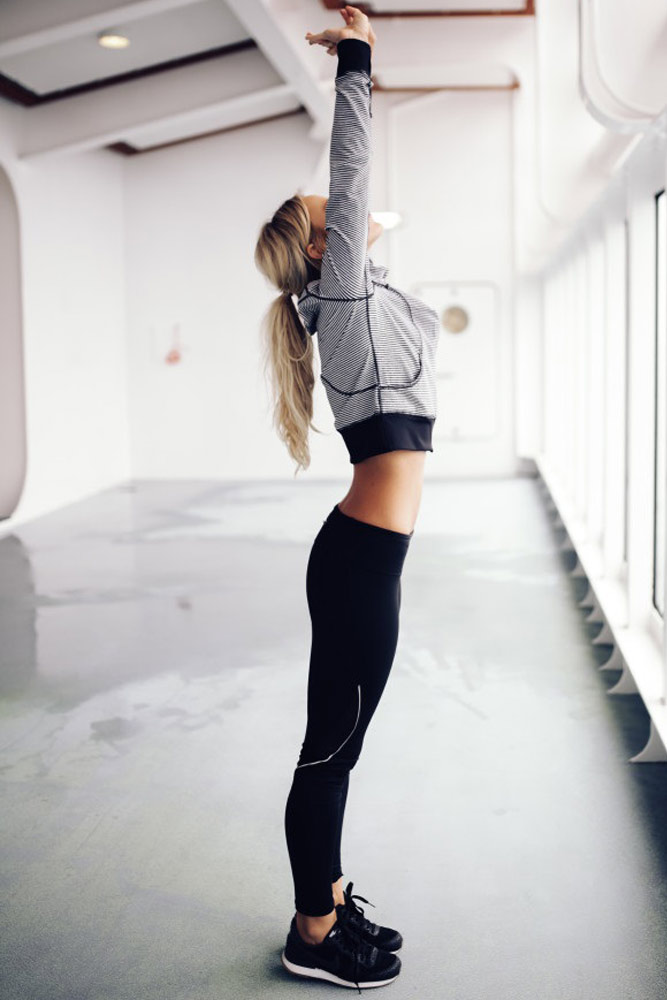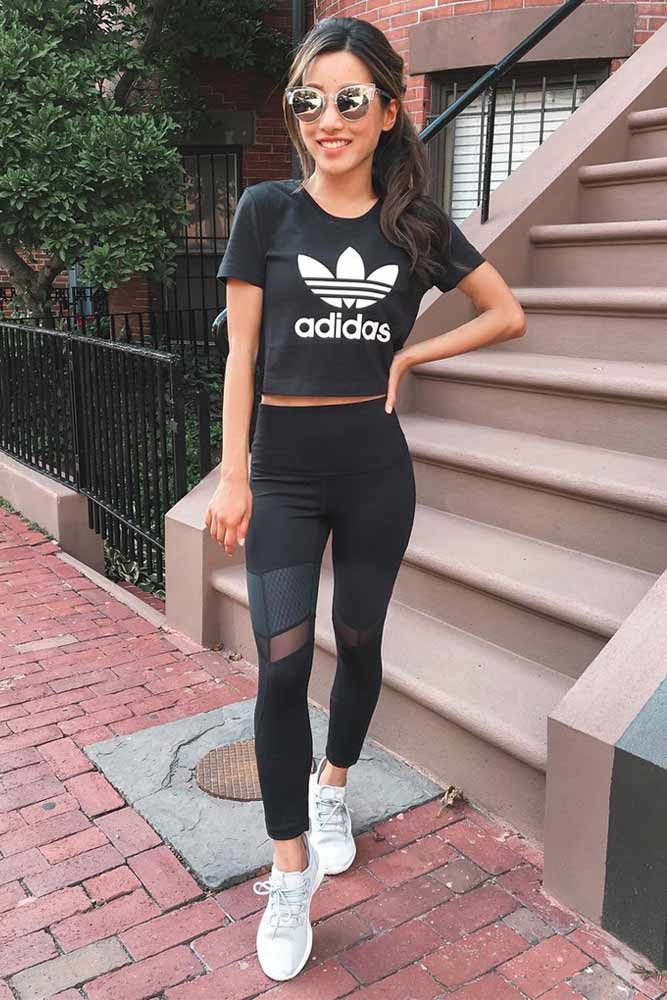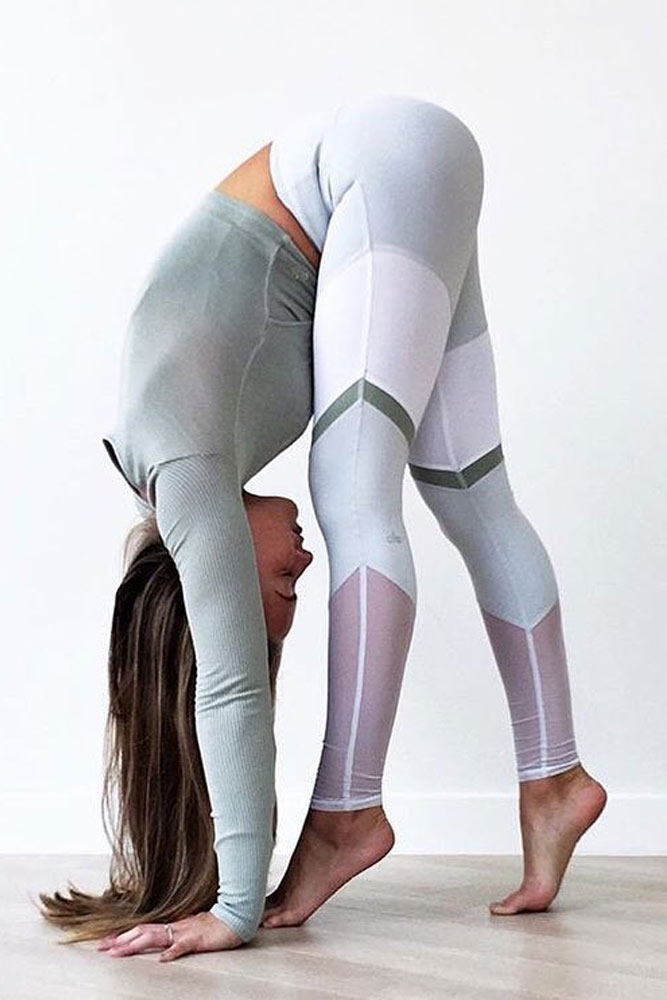 Source: Instagram/happilygrey, Instagram/jeanwang, Instagram/jessicaolie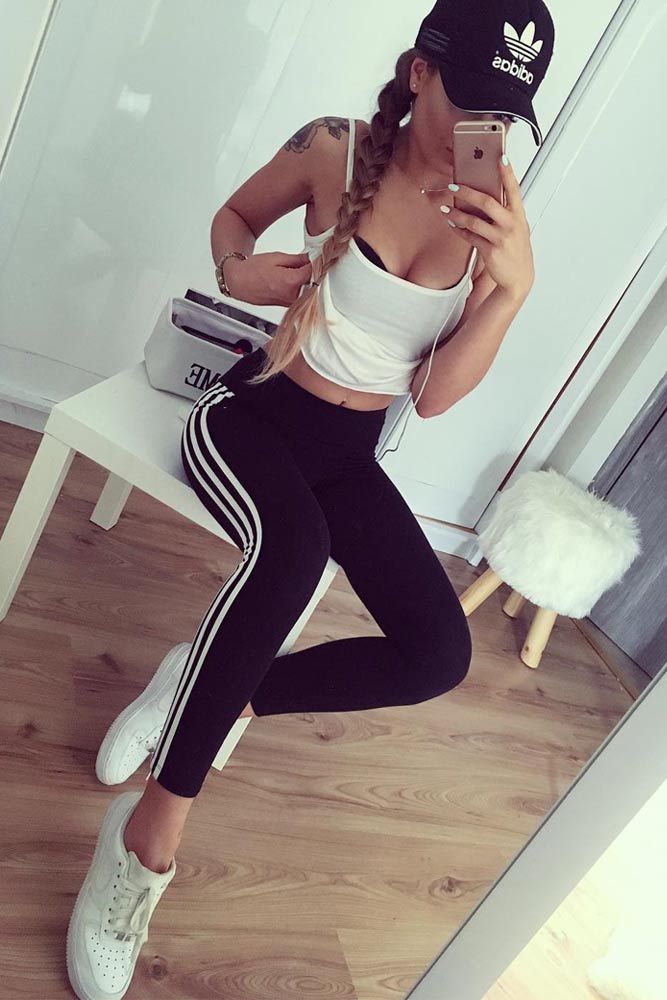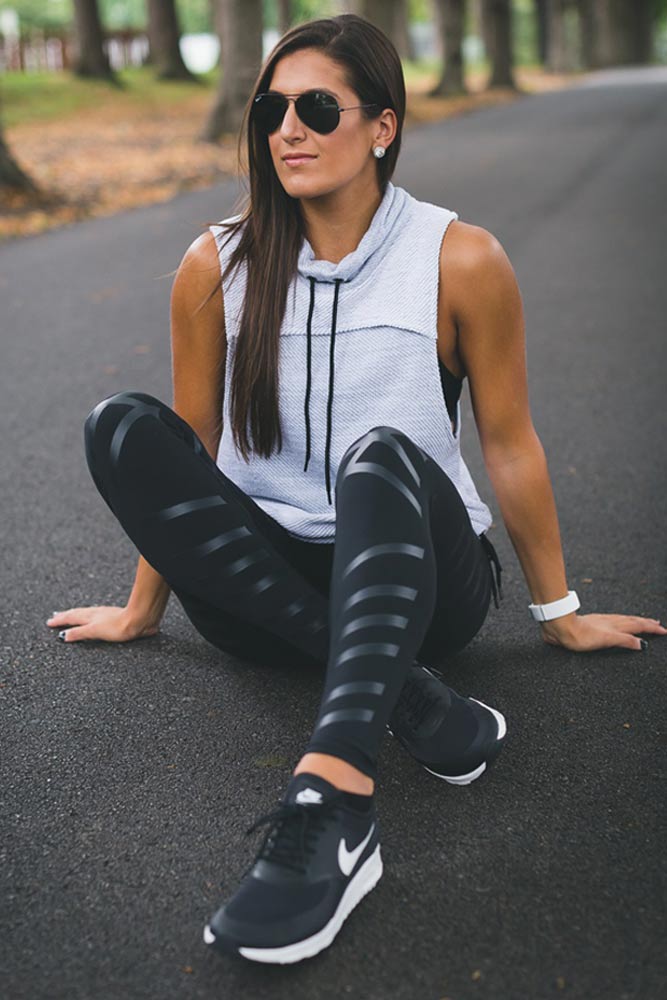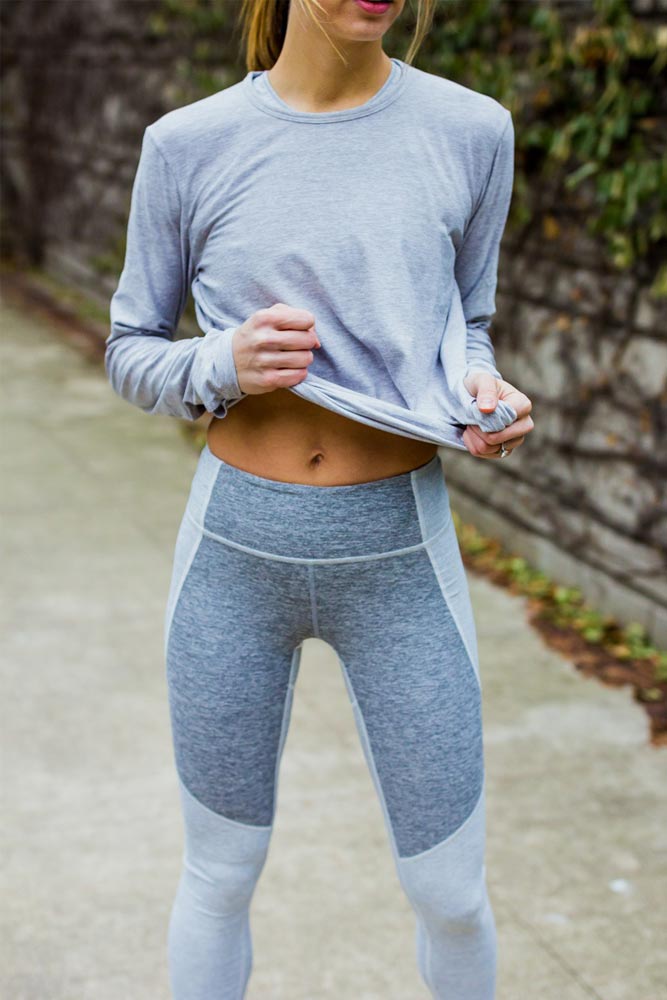 Source: Instagram/sstyleev, Instagram/a_southerndrawl, Instagram/thefoxandshe
Pick an outfit that suits your body. And who knows, maybe you'll find your future husband in the gym.
FAQ: Fitness Clothing
What is the difference of activewear and sportswear?
Activewear has been developed for exercising and fitness, whereas sportswear has been designed primarily for sports purposes. Typical sportswear includes shorts, T-shirts, tracksuits. There are different examples of sportswear for different kinds of sports like leotards for gymnastics, wet suits for surfing, ski suits for skiing etc.
How many gym outfits do I need?
It makes sense to own a separate outfit for every of sweating. Get at least three or four gym outfits, which you can mix up later, for the days when you might not be willing to do laundry after an intensive training.
REFERENCES:
Fitness fashion is the result of a trend that consists in combining physical activities and health lifestyles with the interest and use of sportswear fashion. Source
Leggings refer to several types of leg coverings. Modern usage from the 1960s has come to refer to elastic close-fitting garments worn over the legs typically by women, such as leg warmers or tights. Source