We believe maternity dresses should be in the wardrobe of every pregnant woman. Pregnancy is a precious, really special period in life that we will remember forever, so why don`t we make it as beautiful as possible?
Let`s fill it not only with great emotions but also with great clothes! Colorful, bright dresses will look so good for any occasion you have. So, whether it`s a casual day or you have a special event, choose a maternity dress to make your look as gorgeous as possible. Some women state that pregnancy clothes should be practical and that`s a great excuse for them to ignore dresses. However, we are here to reassure and show you that dresses can not only be good-looking but also comfortable. Here are a few suggestions on the styles of the dresses you should definitely try on!
Casual Maternity Dresses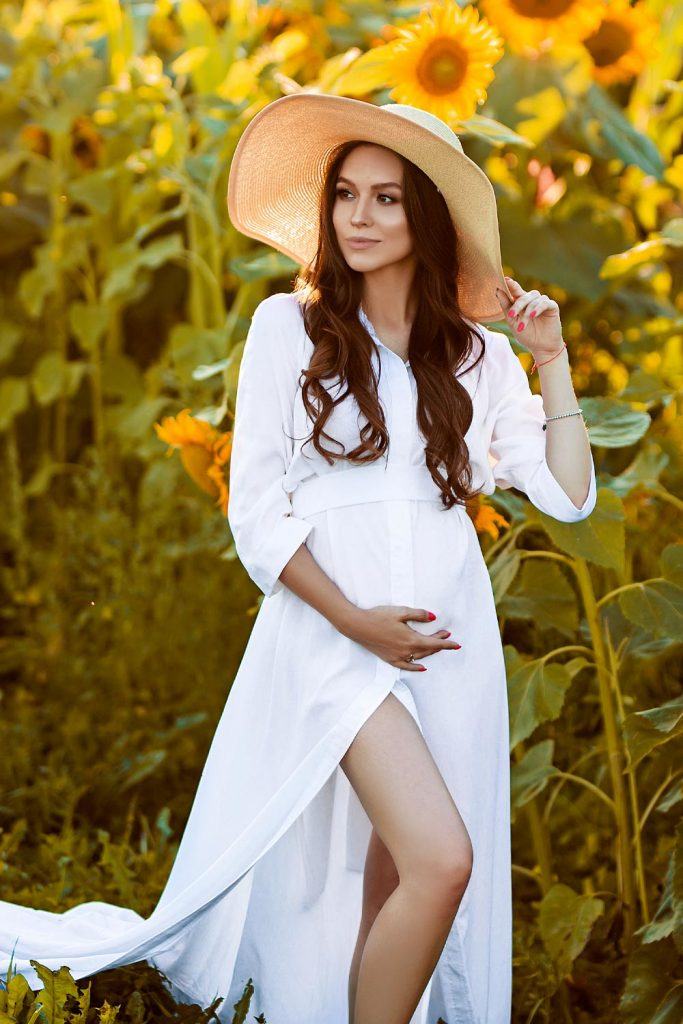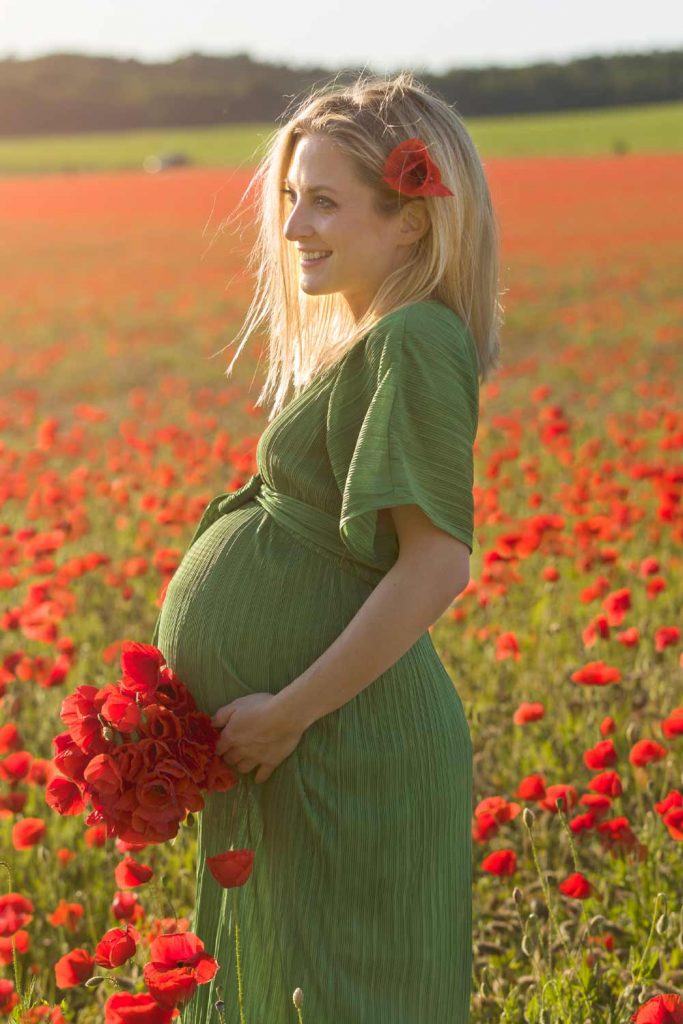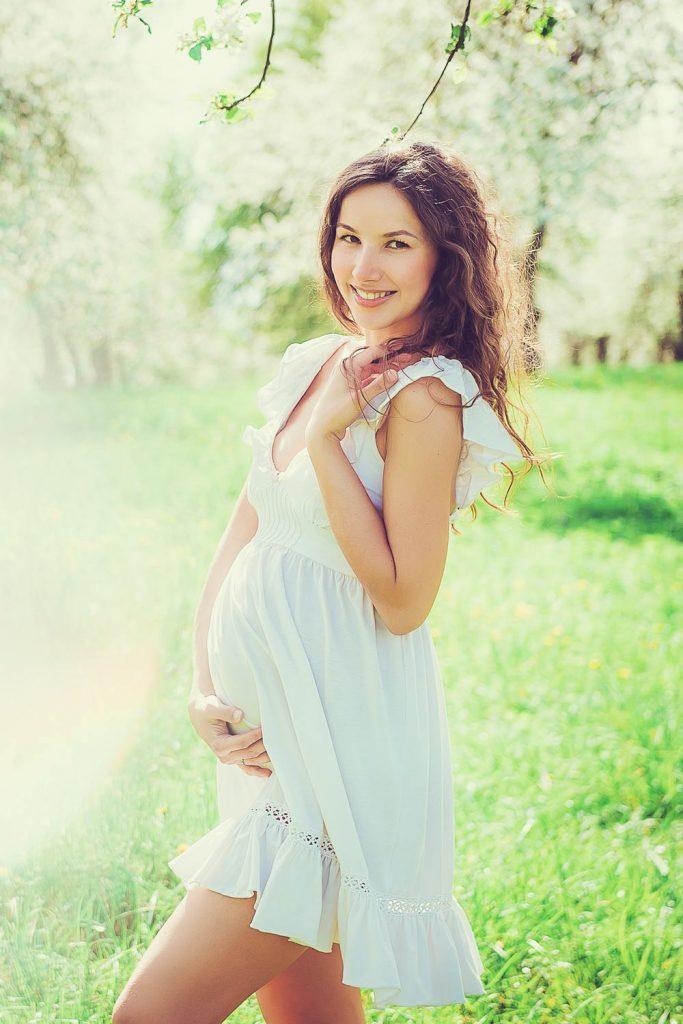 Credit photo: shophillarycripps via Instagram, navygraceblog via Instagram, dressupbuttercup via Instagram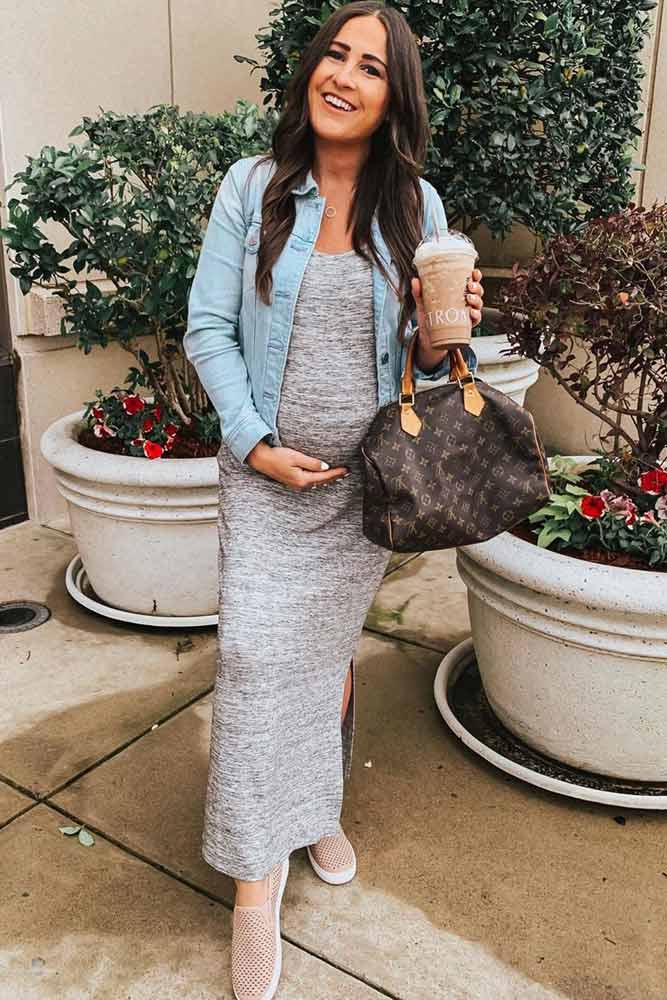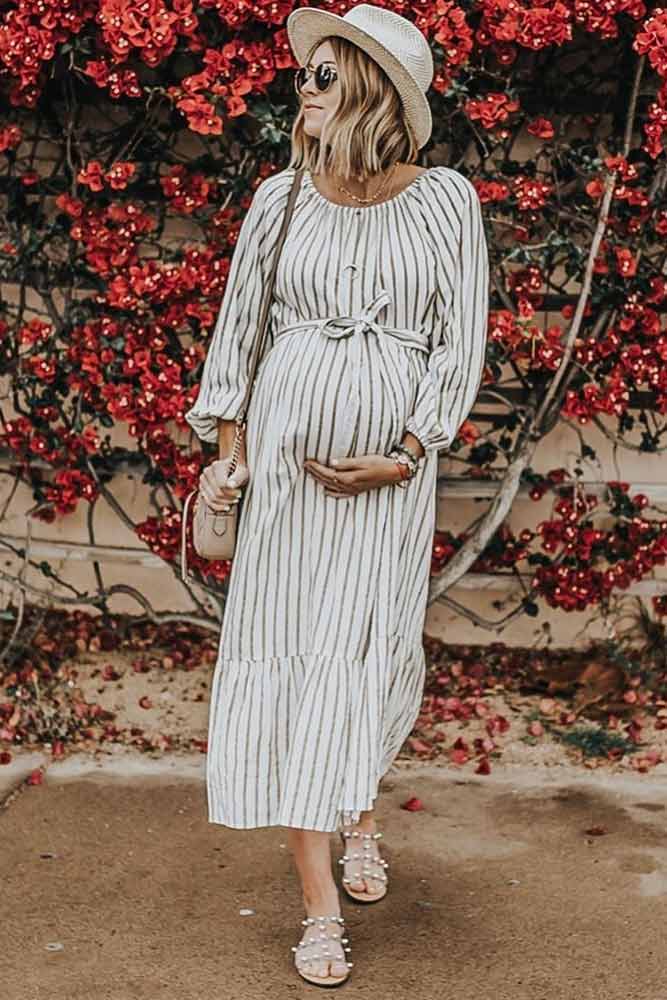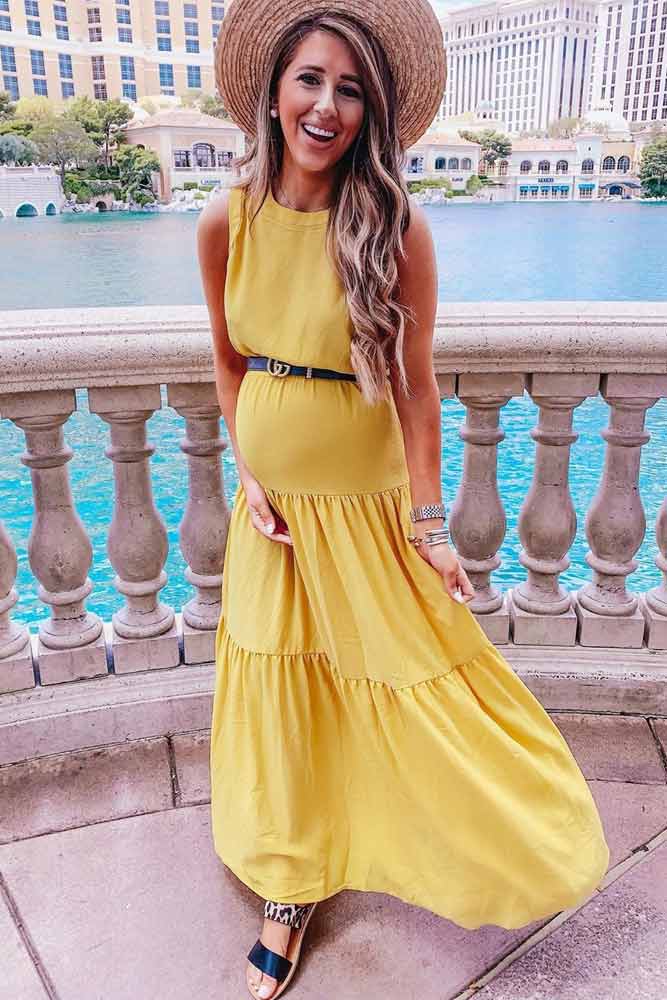 Credit photo: holliewdwrd via Instagram, allisonpaigelach via Instagram, jen_weatherall via Instagram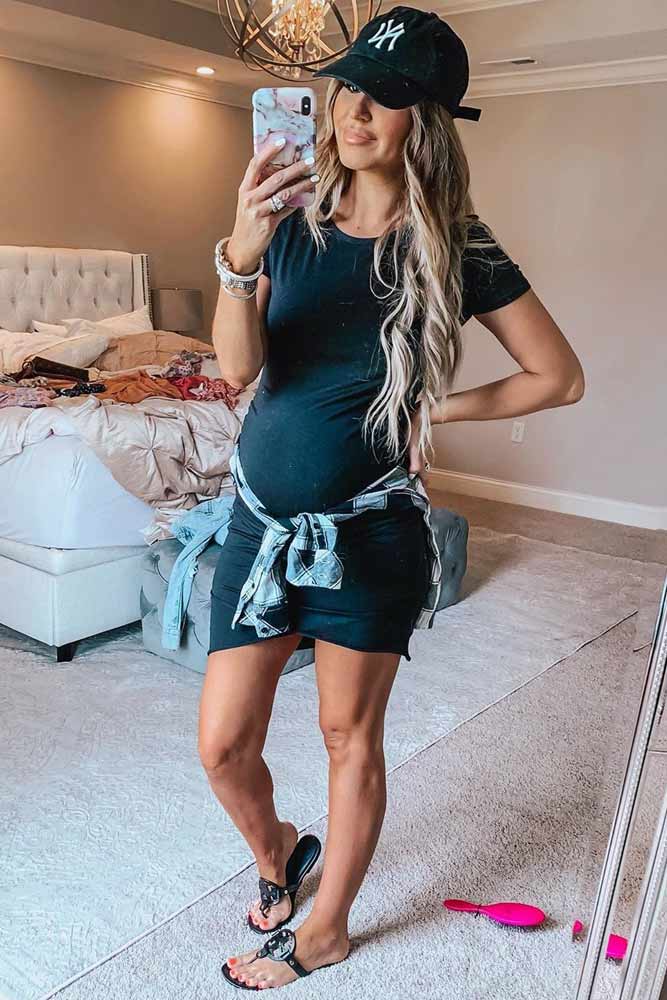 <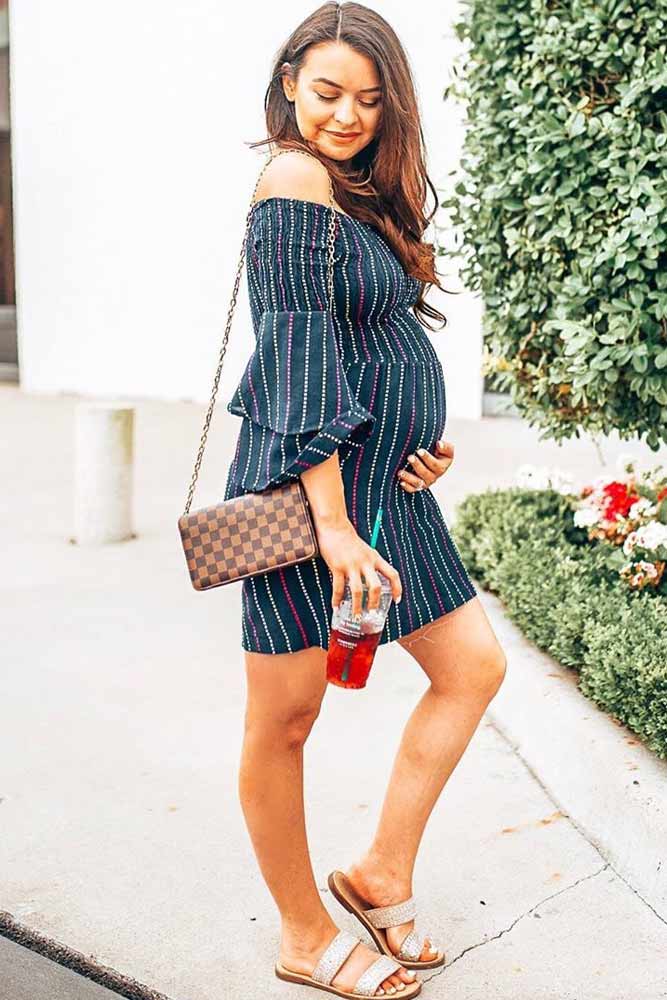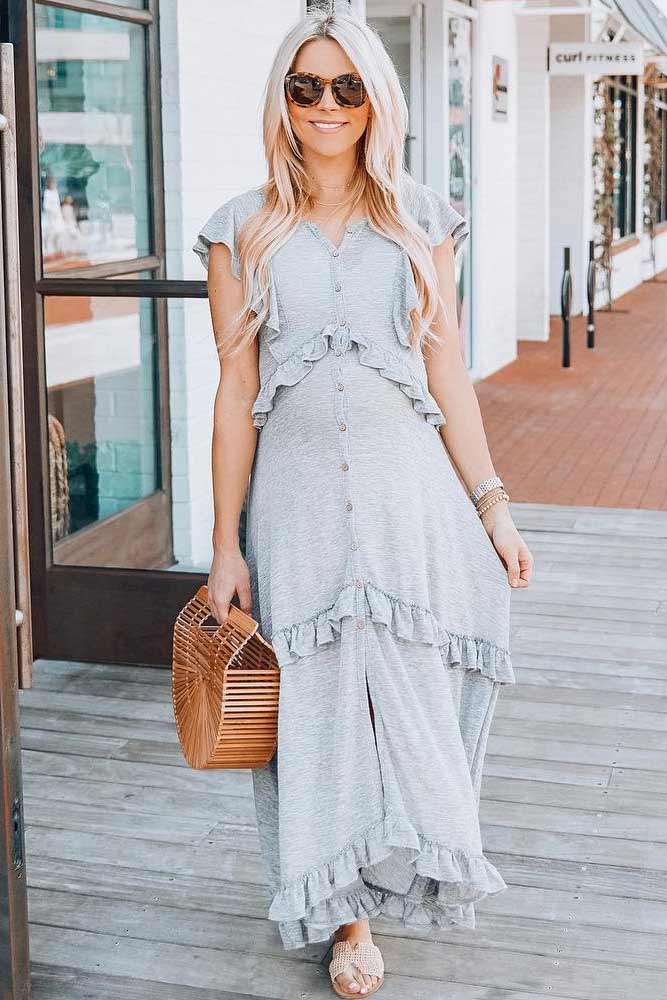 Why don`t we get a few maternity dresses for our wardrobe? There is such a great choice of different maternity clothes nowadays in comparison with the past. Every mom-to-be knows that dresses are the most versatile, stylish, and comfy maternity clothing options. We can choose anything we want to make our pregnancy as beautiful and comfortable as possible. Let us say that it will be one of your best decisions for this special period of your life. Who says dresses have to be only for special occasions? Get that stereotype out of your head and get ready for our next few suggestions. These casual pieces will be so comfortable and stylish on you, you wouldn`t want to get them off.
Comfy Boho Maternity Dresses
Credit photo: alexisjadekaiser via Instagram, thenomisniche via Instagram, fillyboomaternity via Instagram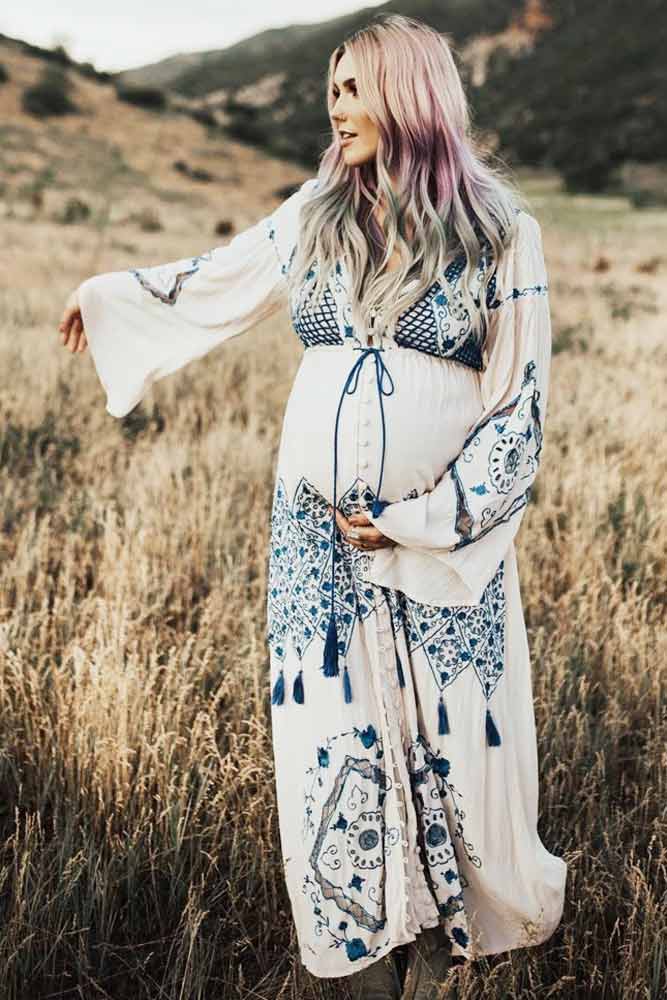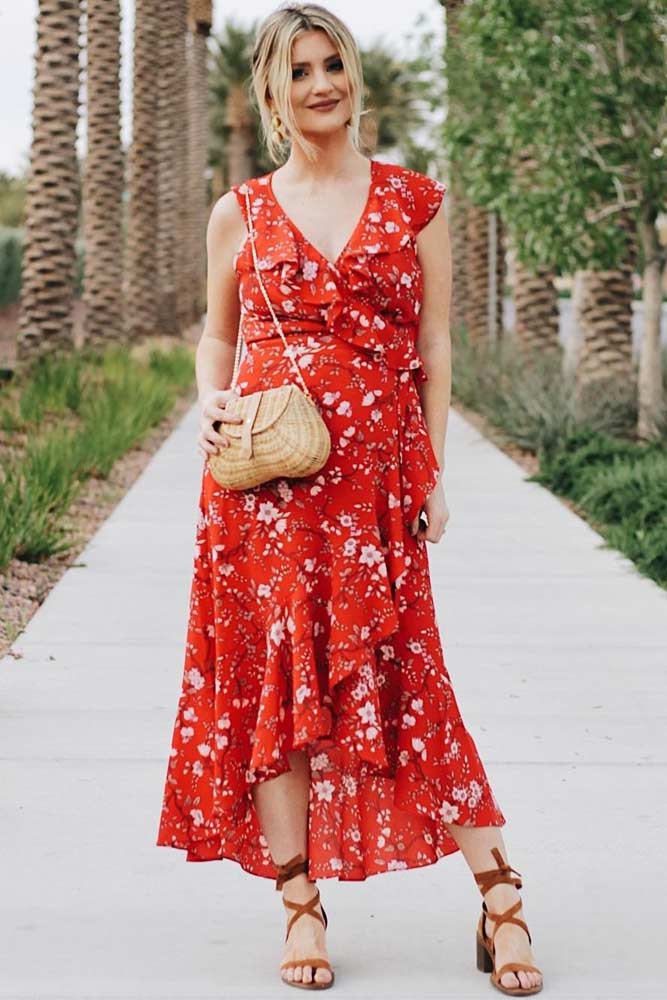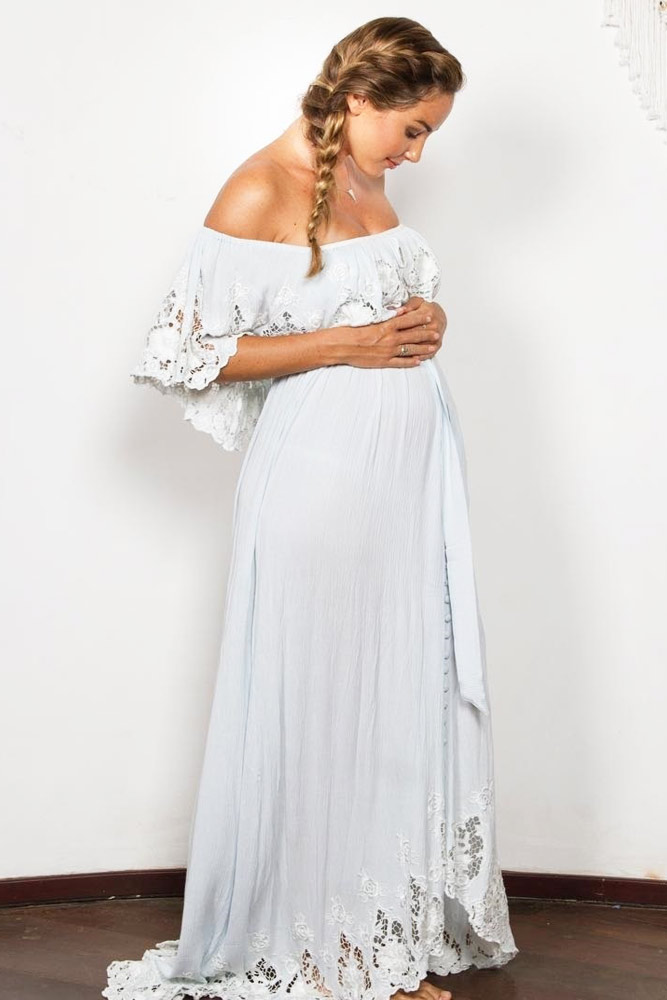 A maternity maxi dress is truly a piece of clothes that should be in the wardrobe of every pregnant lady. Loose, it is truly comfortable to wear daily. Interested? Great! Then we would give you an idea. Choose a long dress in a style of Boho. A true classic, it doesn't go out of style for years now.
Credit photo: thepastelfox via Instagram, zi.___ via Instagram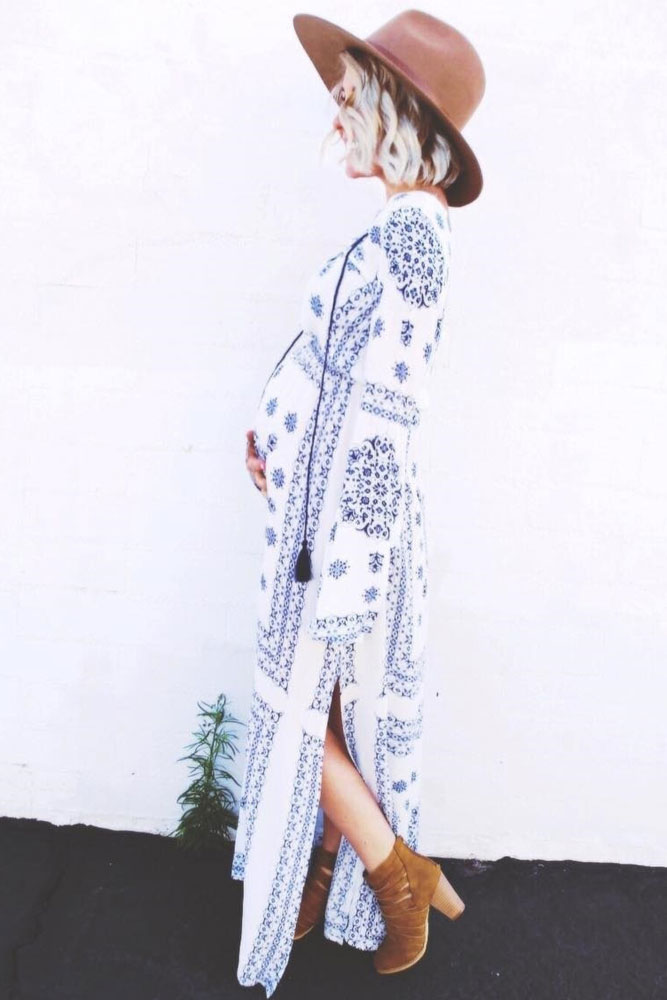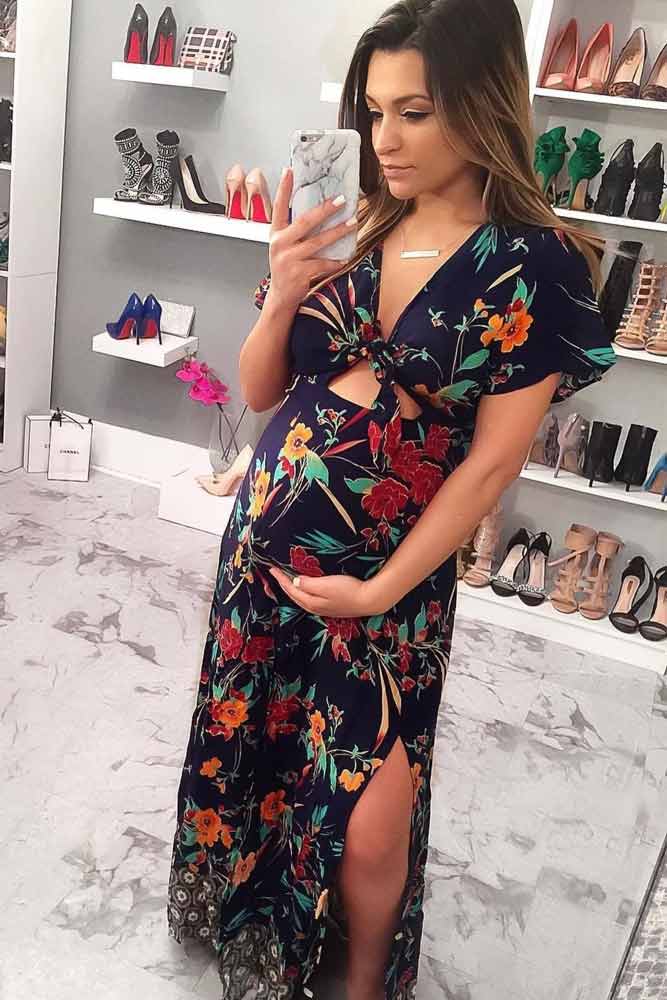 Style influencers wear them every now and then, looking as gorgeous as possible. So, imagine how good you will look wearing such a cute Boho dress with a beautiful belly of yours. Pick any pattern your heart desires. From a floral to a plain colored one with beautiful details, all of them look so special on any woman. Make the process of waiting for your baby as colorful and bright as possible!
Maternity Dresses For Special Occasions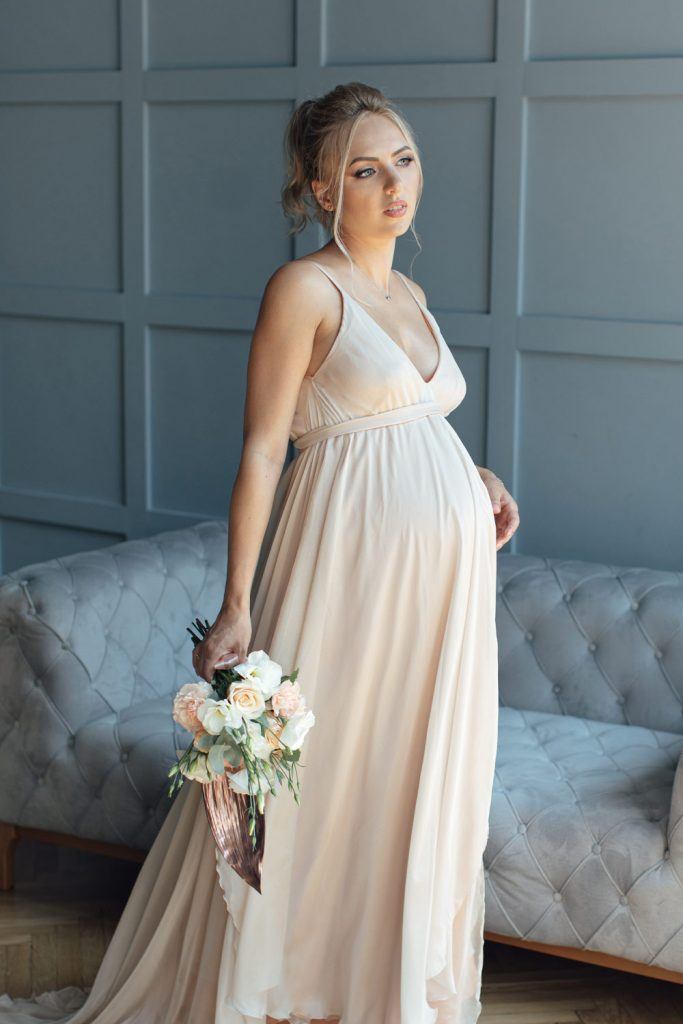 Credit photo: zi.___ via Instagram, cellajaneblog via Instagram, flaviachristina.estilo via Instagram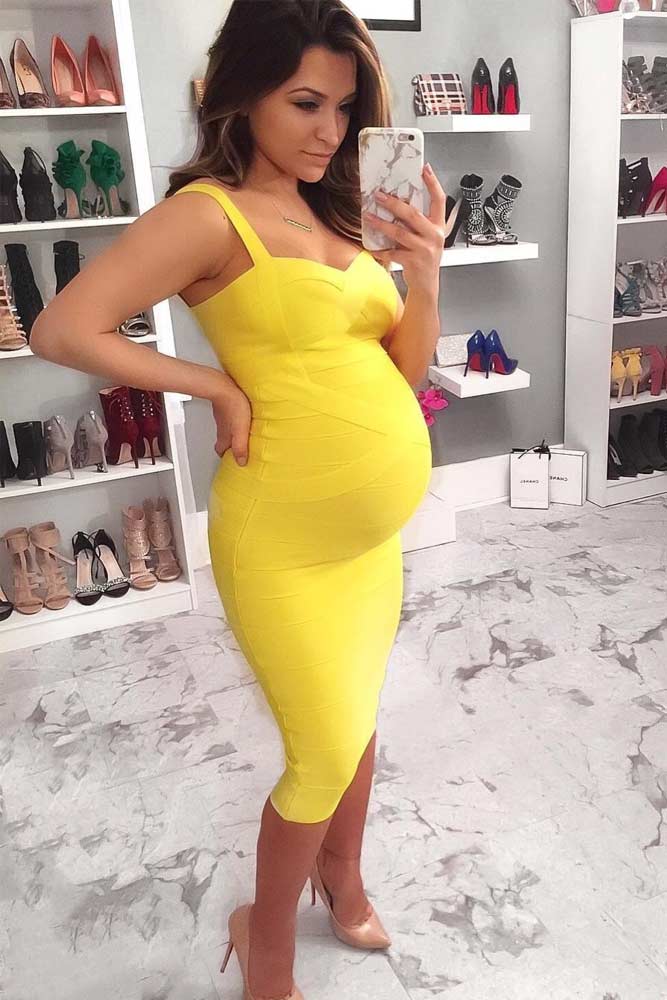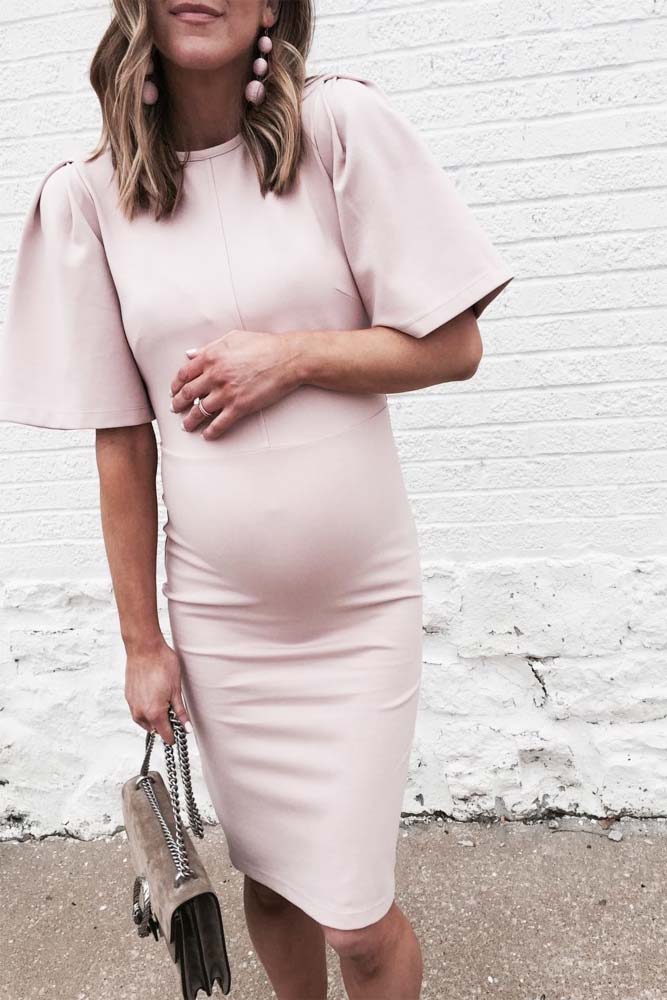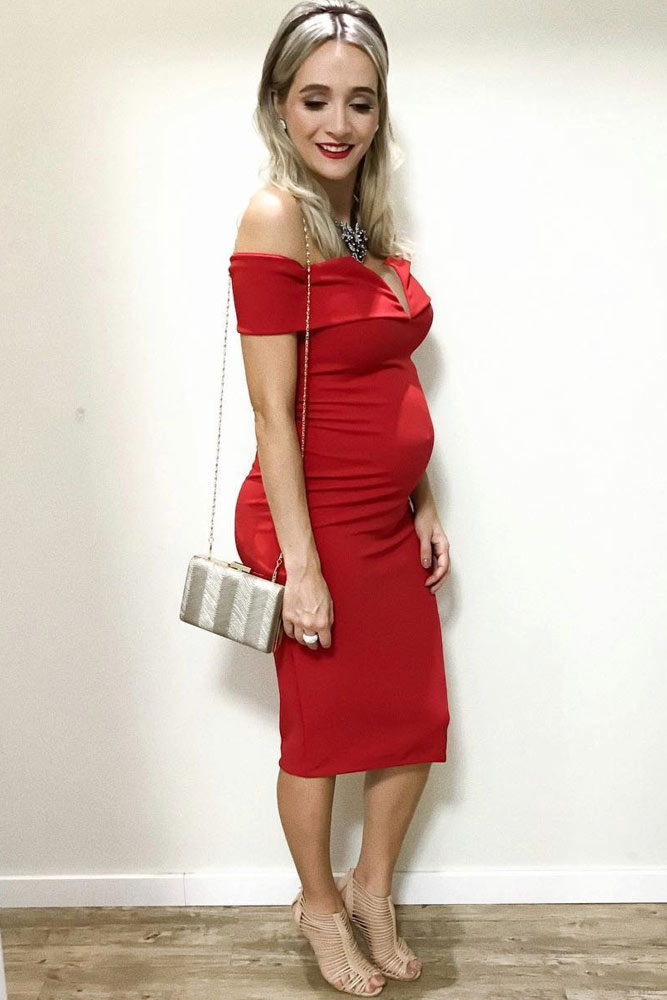 Choosing maternity dresses for a special event can be an overwhelming experience. Even though there is a great choice, you might get a bit lost in all the designs. That`s why we are happy to help you out and give a few recommendations on what to wear to a night out.
Credit photo: angelikaxoxox via Instagram, thaisedemari via Instagram, sexymamamaternity via Instagram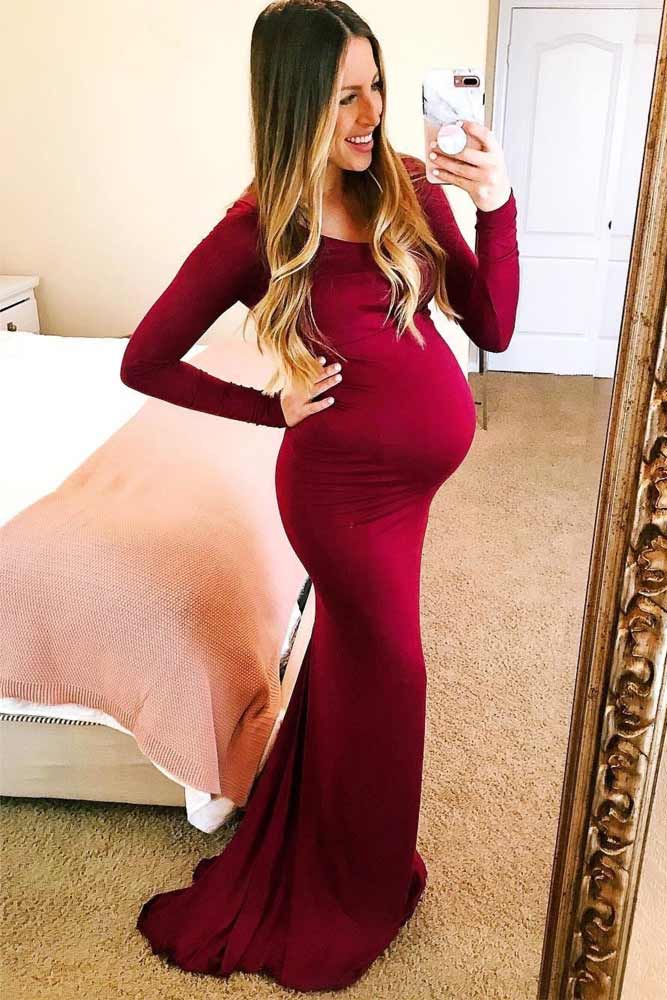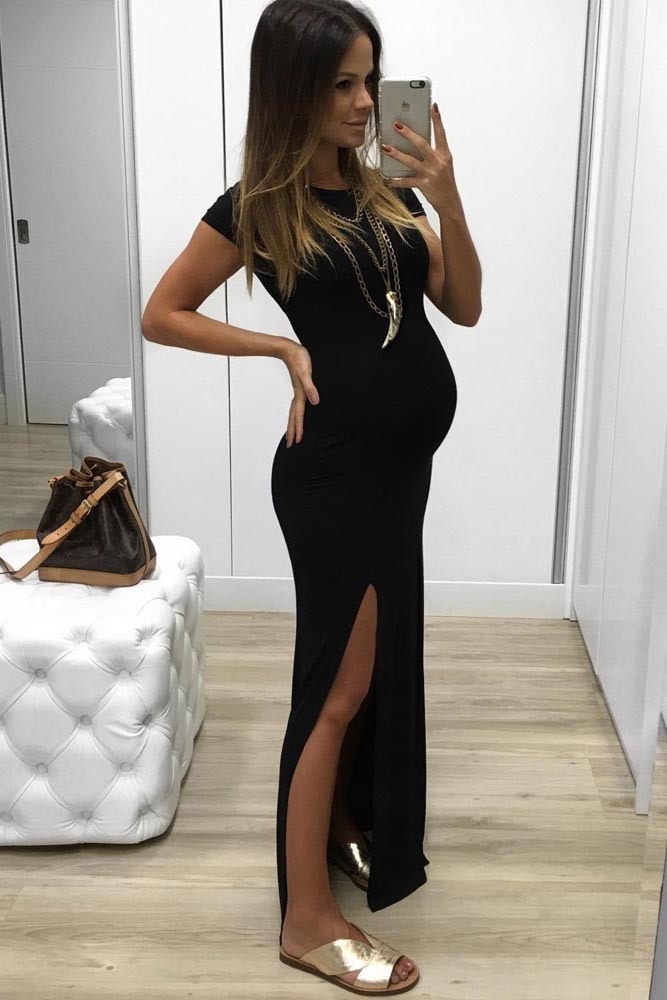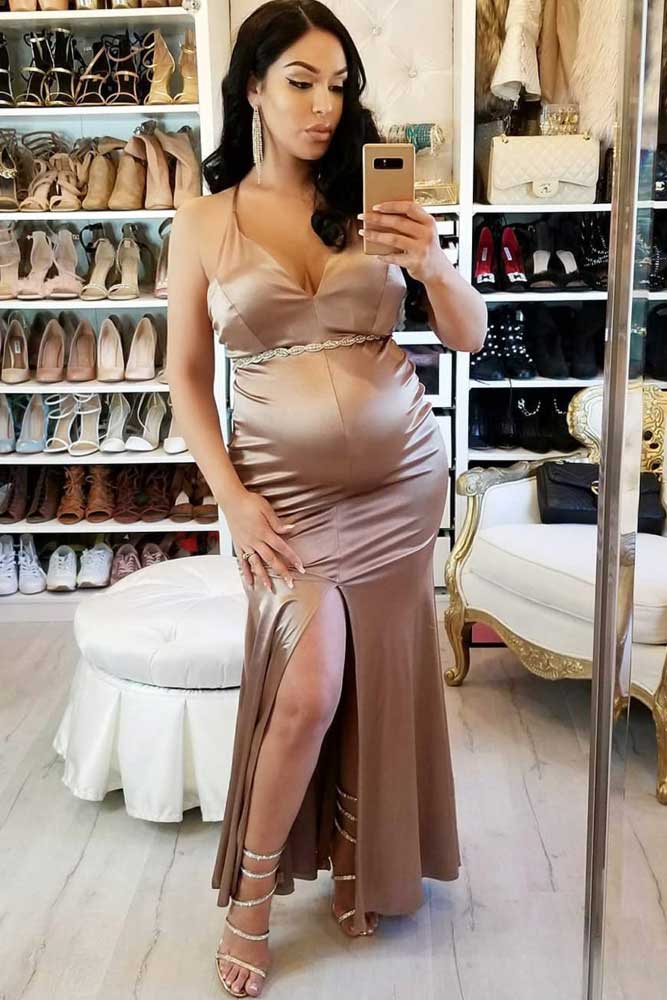 Whether you`re going to a date with your man, to a fancy party or a wedding, we have something in store. Don`t think that you only have to choose among long maternity dresses for special occasions. Maxi dresses look really well on pregnant women. They complement the body, accentuating a belly in a special way. For sure, you will look gorgeous in one. However, pregnancy is not the reason to refuse your love for short dresses, so look at some maternity cocktail dresses as well. They will complement your cute belly making you a hot mamma to be! Medium dresses are there for you, too. Find the right style, color and material. For example, this season satin dust rose dresses are in trend, so look for them. Make sure you feel comfortable in any of your choice and shine as bright as a diamond at any event!
Stylish Dresses For Every Day
Credit photo: ashleeknichols via Instagram, senseforstylebyina via Instagram, twopeasinaprada via Instagram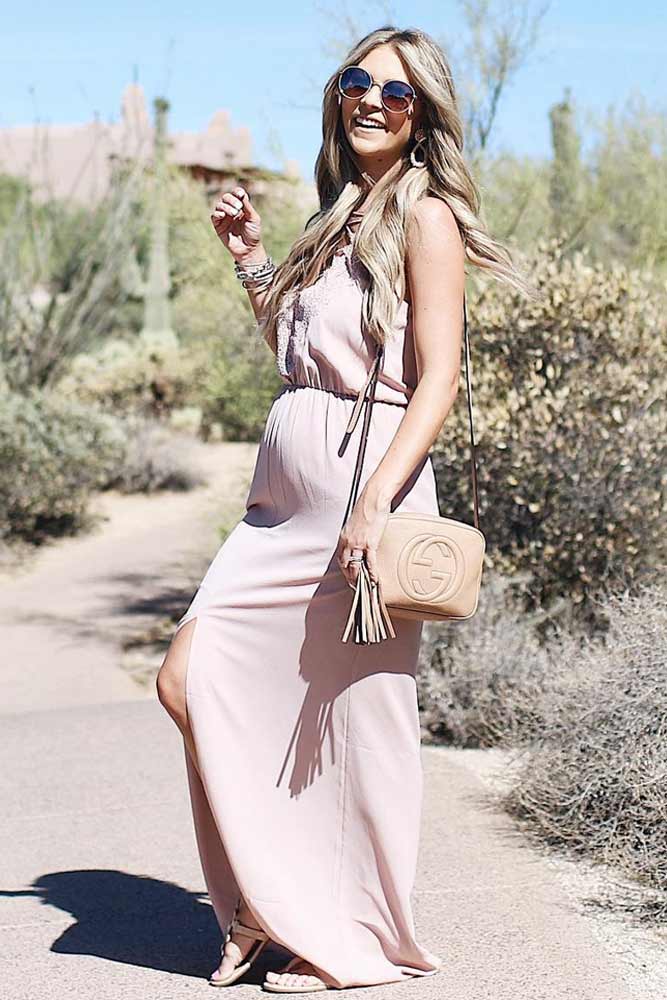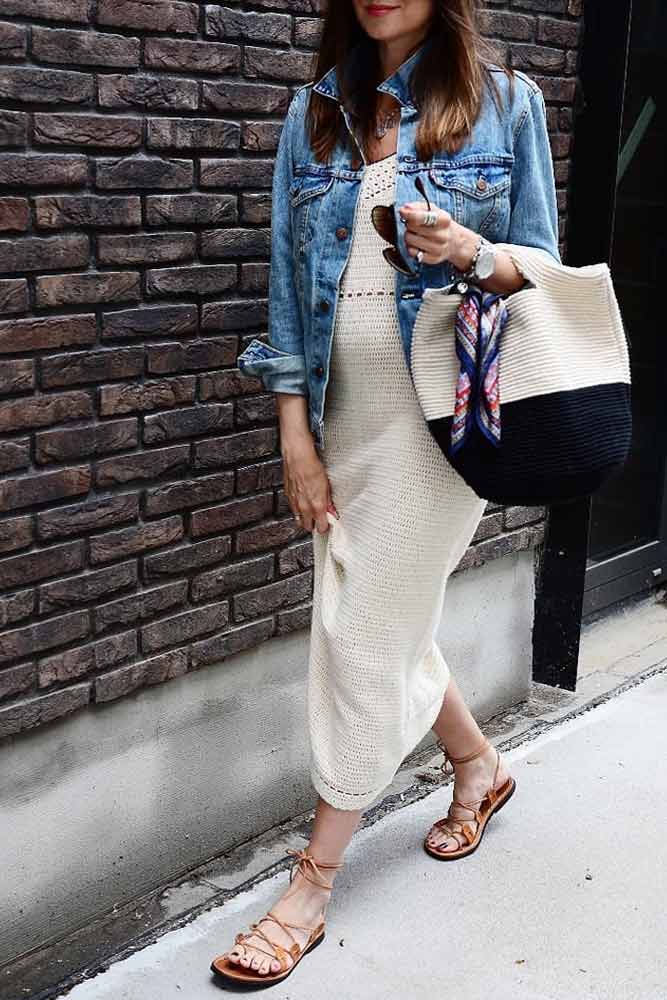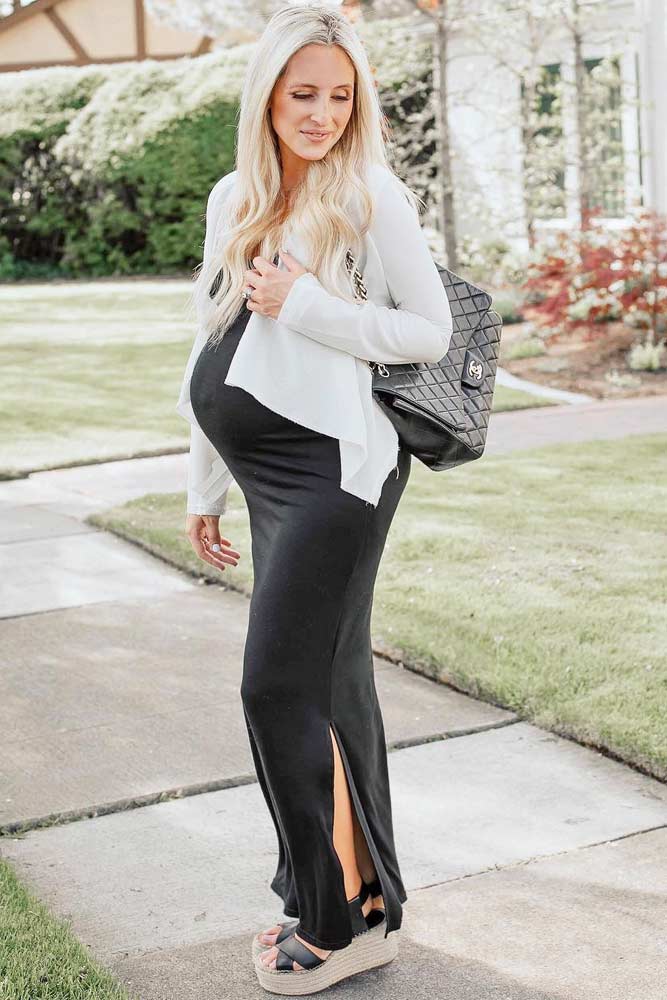 Credit photo: chictalkch via Instagram, twopeasinaprada via Instagram, kateireneblue via Instagram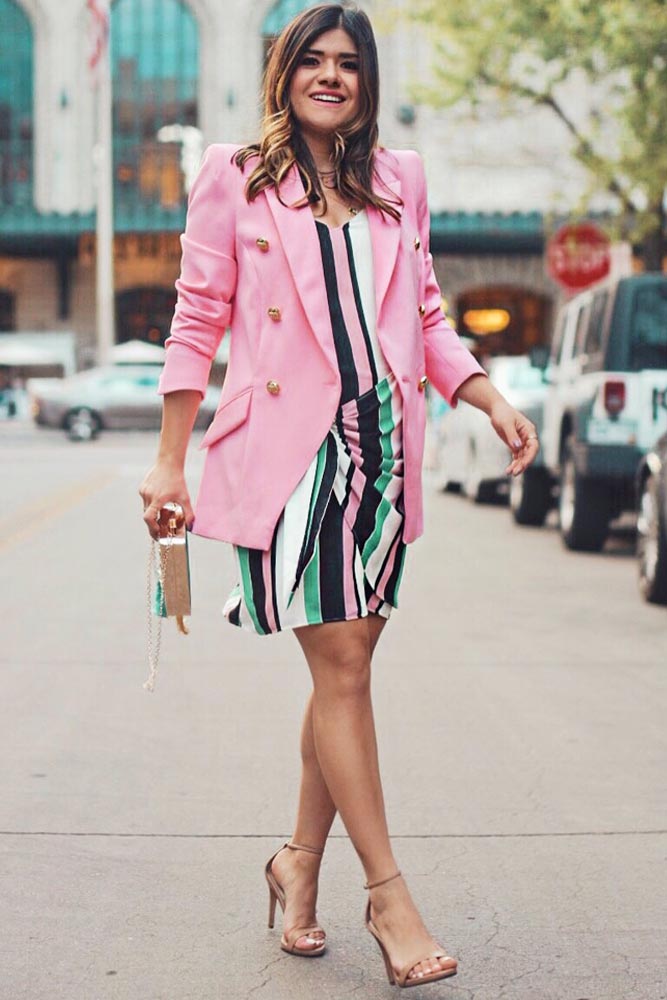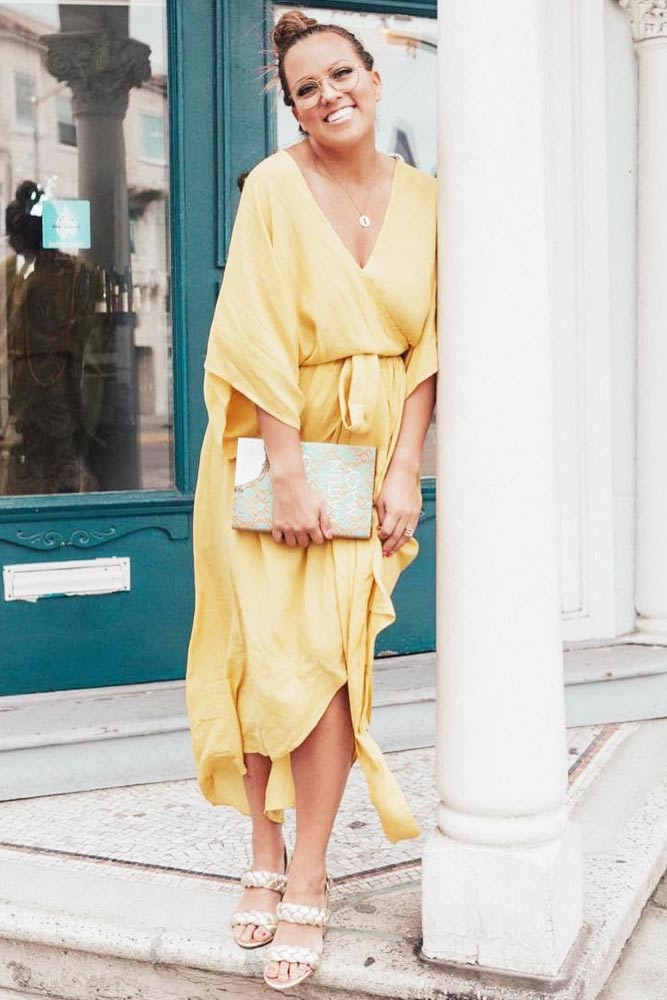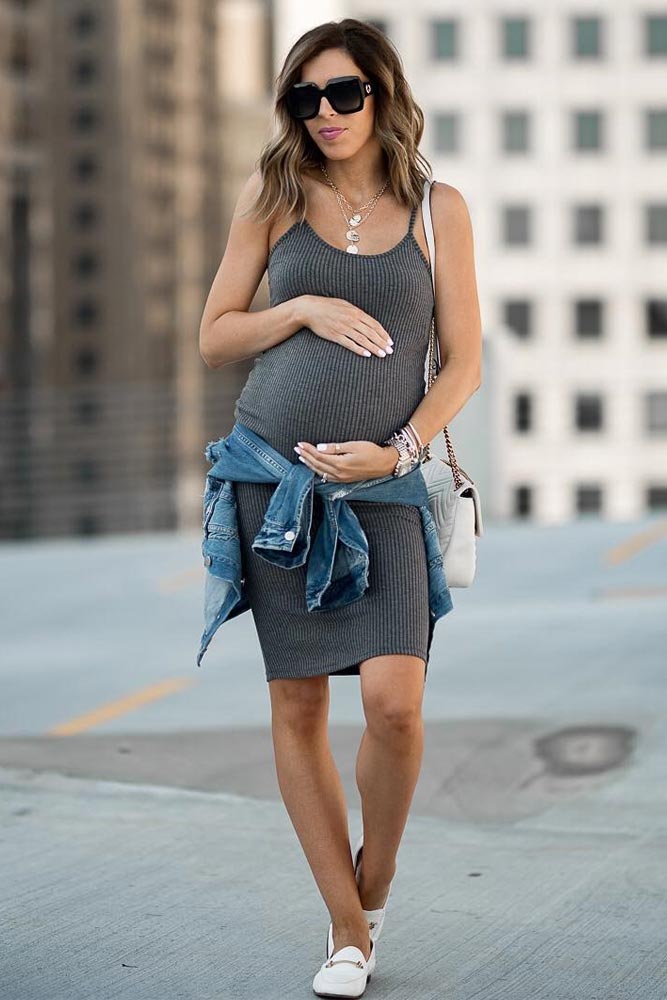 Slim-fit, long stretch dresses in any color and style will be one of them. Really comfy, they will be felt as your second skin and will look so complimenting. Try wearing them once and you won`t be able to resist wearing them again and again! Are you not a fan of skintight dresses? Then we have something for you, too! Find your perfect loose dress and enjoy its comfort as much as possible. Airy, they will be excellent for heat and days when you don`t want to feel any clothes on your skin. So many different styles are available on the market now, so find the one to suit your mood and enjoy your pregnancy.
Maxi Dresses For a Photoshoot
Capturing moments of life is really important, don`t you agree? That`s why more and more pregnant women have beautiful photoshoots. If you have decided to go for one too, then we are ready to help you out with some maternity dresses ideas.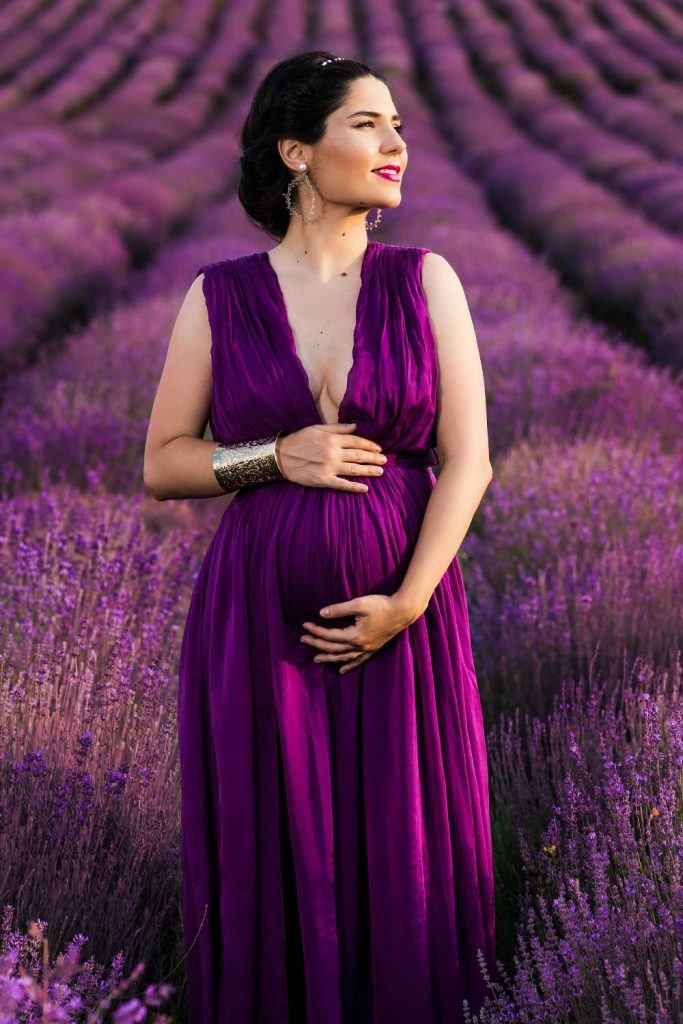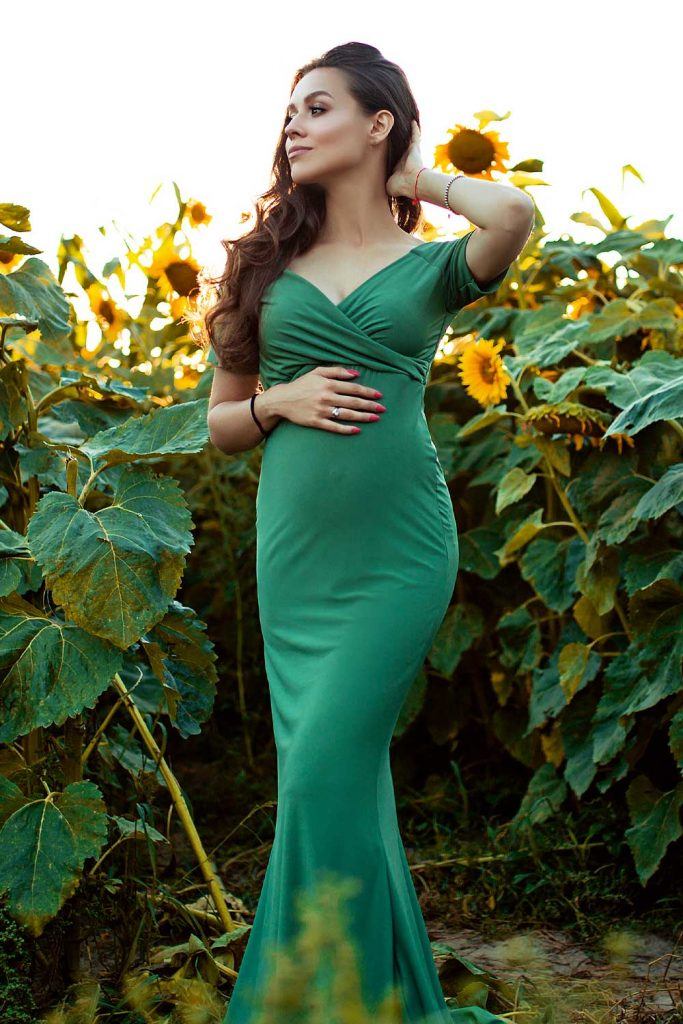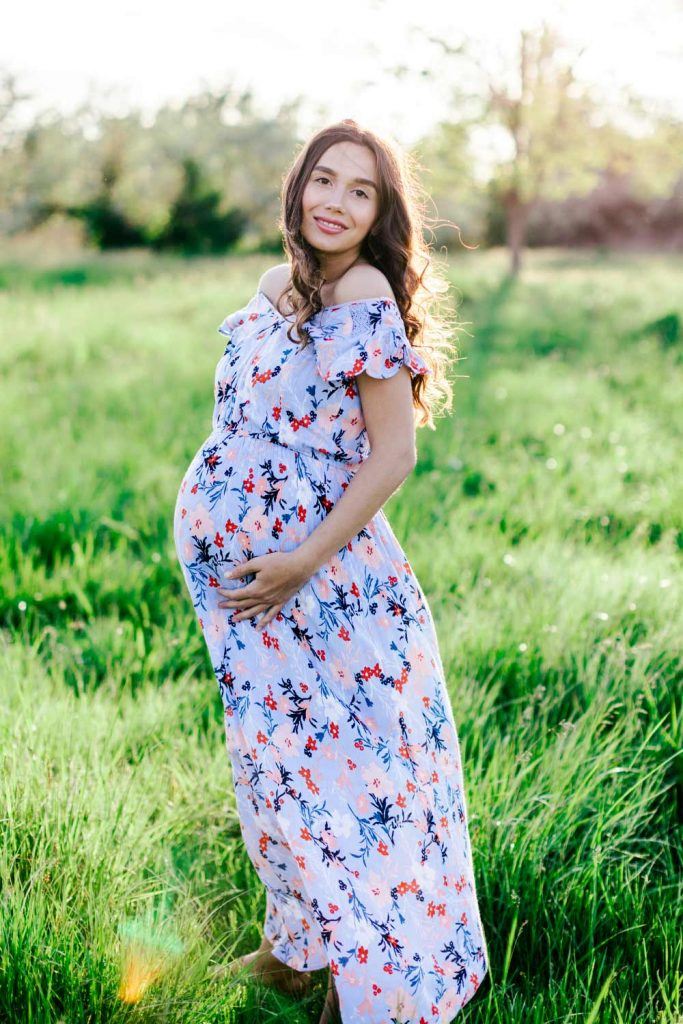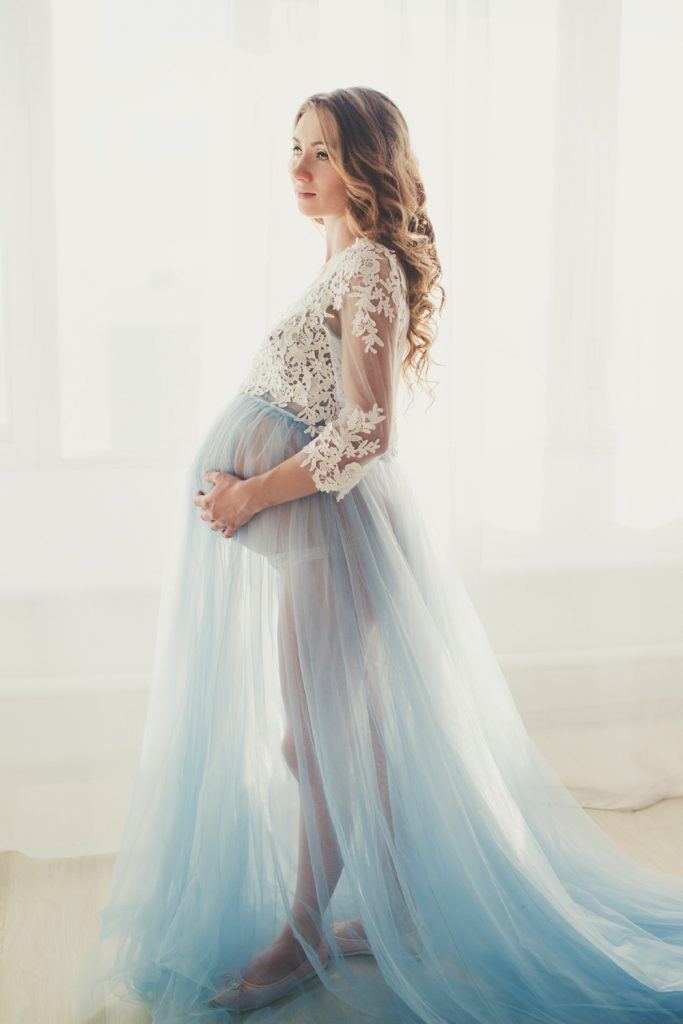 Credit photo: irina_kala via Instagram, vestis.dressbar via Instagram, wd_romanova via Instagram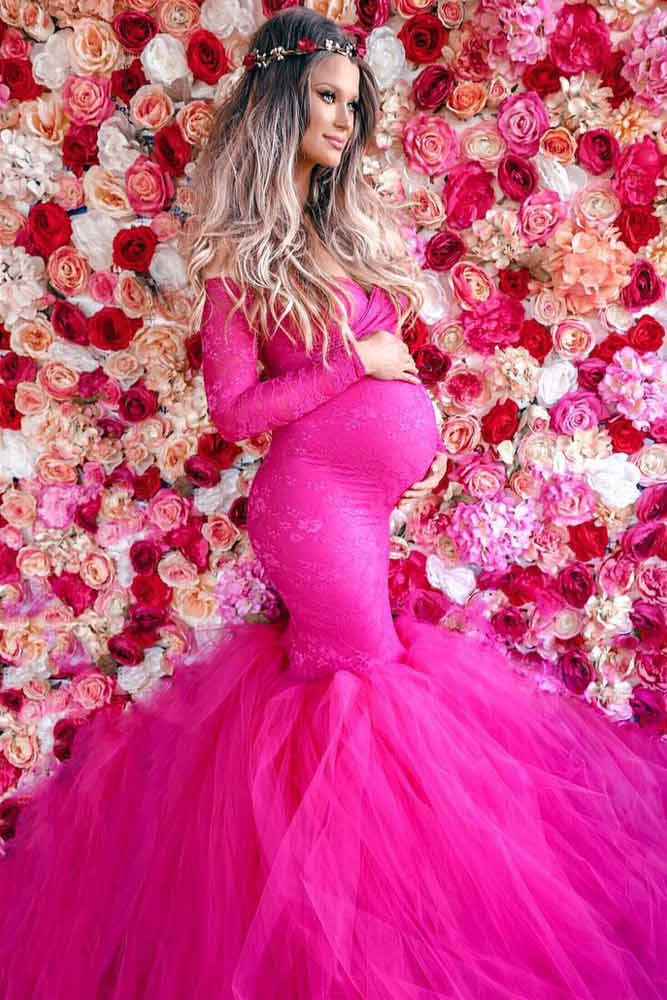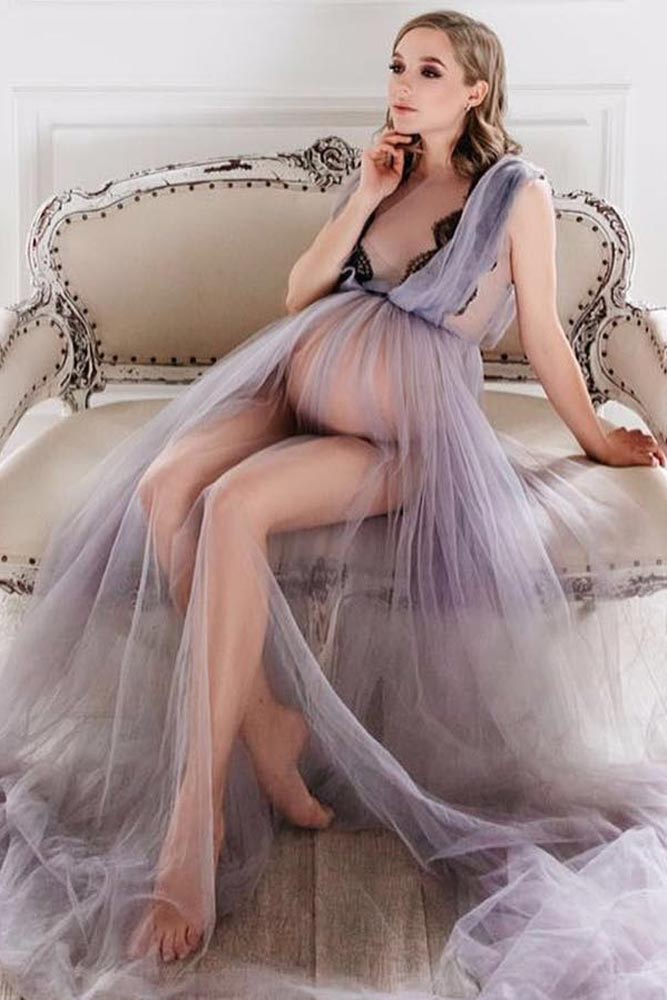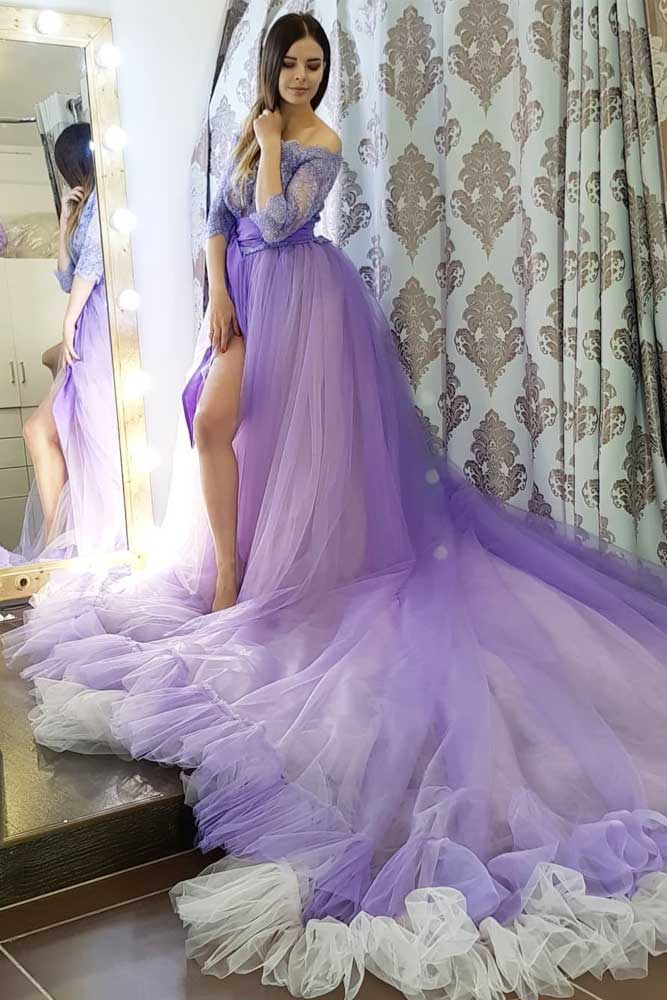 A photoshoot is not the right time for casual clothes, in our opinion. That is why think of wearing a maxi dress. It makes you look like a true queen, especially the one with tulle on it. For such a special occasion, pick a fancy one and believe us, it won`t look like too much at all. After that, you will be pleased with perfect photos and later your baby will be able to see how awesome his or her mom looked when she was pregnant.
FAQ: Maternity Dresses
Which dress is suitable for pregnant ladies?
You can get through the whole pregnancy with style. However, you shouldn't forget that your comfort, along with the comfort of your baby, is of utmost importance. The experts have it that loose clothes are the best for the period. Center your attention on loose gowns, tunics and shirts. You can add flowing maxi dresses and wraparounds to the list too. As long as it is either loose or stretchy enough – you can put it on!
What week do you need maternity clothes?
There is no precise answer for all since the matter is utterly personal. As long as you feel that your belly is too large to wear your regular clothes comfortably, you can switch to maternity wear. On average, women refer to the maternity lines around the 20th week of their pregnancy.
How can I look stylish during pregnancy?
Get yourself maternity essentials of your size, don't experiment with regular clothes you wear but offered in a bigger size.
Choose natural materials.
Invest in a maternity suit. Use neutral colors to match it with different accessories and bright elements.
Opt for multifunctional models so that you can wear them during the whole pregnancy.
Get yourself a few pairs of supportive underwear.