There are so many new trends and styles to follow that, at times, it gets too overwhelming. The fashion charts are head over heels about the notion of preppy style these days. The worst possible thing that can happen to you is that you can't figure out what the trendy stream stands for. So, to save you a fair share of embarrassment, we will take you through the basics and provide you with timeless yet modern ideas to add to your arsenal!
What is Preppy Style?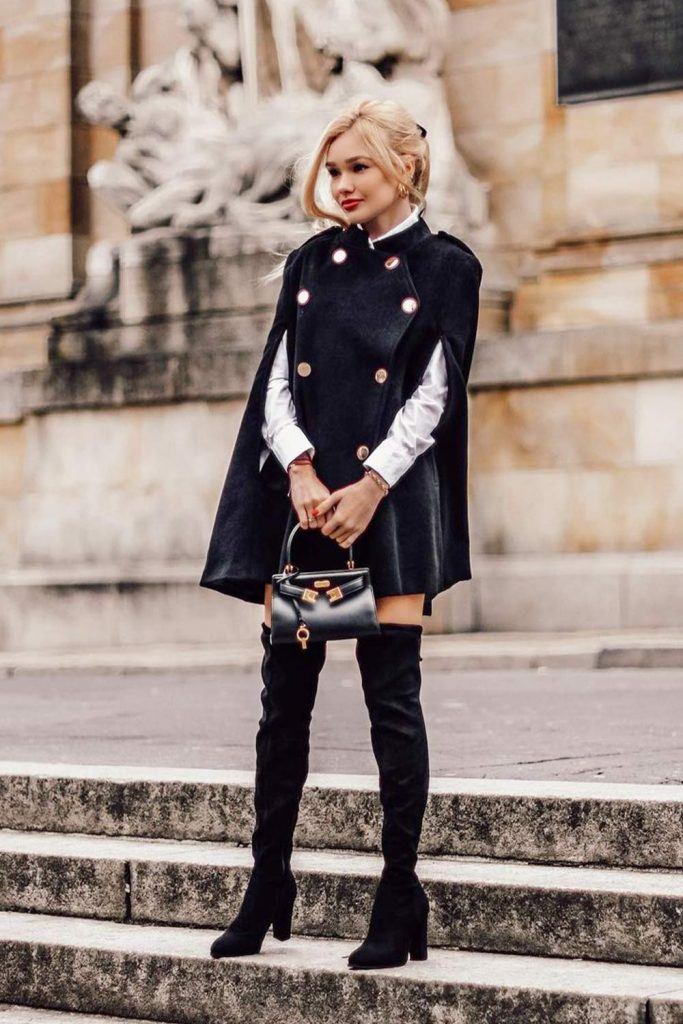 Credit photo: Instagram.com/milena_blog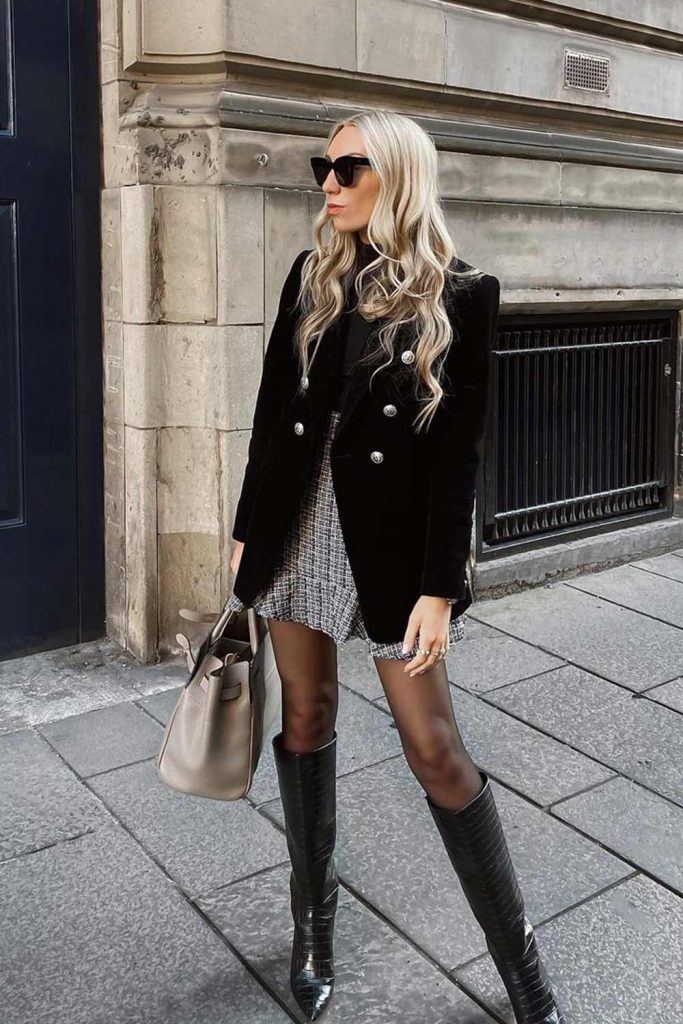 Credit photo: Instagram.com/lucyflorals
Before you decide whether or not you are a preppy look type of person, you need to be 100% sure as to what the trend stands for. The basic preppy definition would state that the movement is based around classy style intertwined with college fashion. However, that would in no case mean that the style isn't fit for mature ladies. On the contrary, preppy fashion is usually reserved but not to the point of no return. You can mix your favorite jeans and short skirts into the look just like that.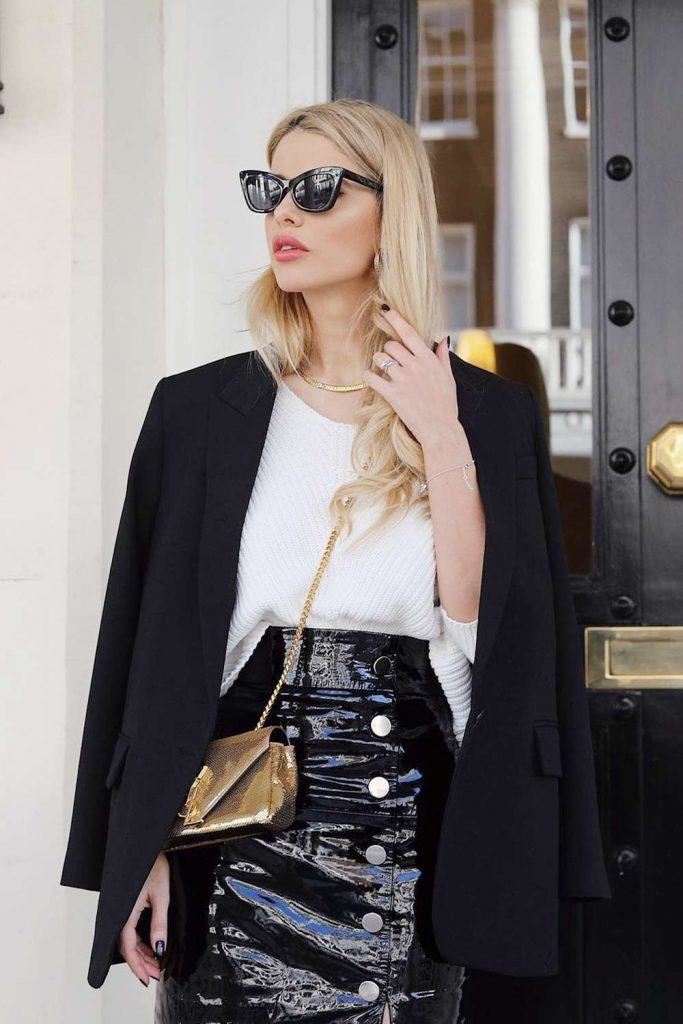 Credit photo: Instagram.com/kiraatikova
People who have tried to decipher preppy meaning claim that those fond of classy-cut clothes and outfit essentials find the trend to their taste. Throw in some classy collared dresses, trench coats, checked and striped patterns, plus semi-feminine blouses, and you'd have the style rocked. Of course, woolen sweaters and calm-shaded blazers would fit the category too. Besides, comfy loafers or sneakers instead of fancy pumps go hand-in-hand with the universal preppy style.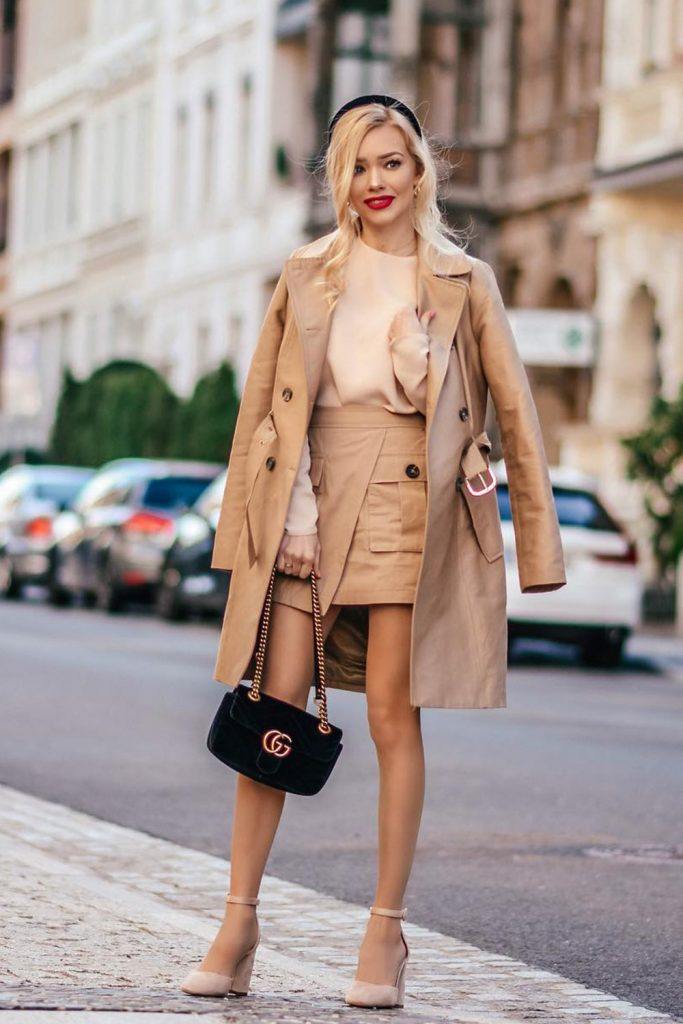 Credit photo: Instagram.com/milena_blog
Surely, the definition of preppy style sounds a little too reserved and over the edge classy. Still, you can dissolve the strict appearance with modern accessories and switch on your imagination where necessary. You would be surprised how many amazing looks can be created with just preppy basics in your closet!
History of Preppy Style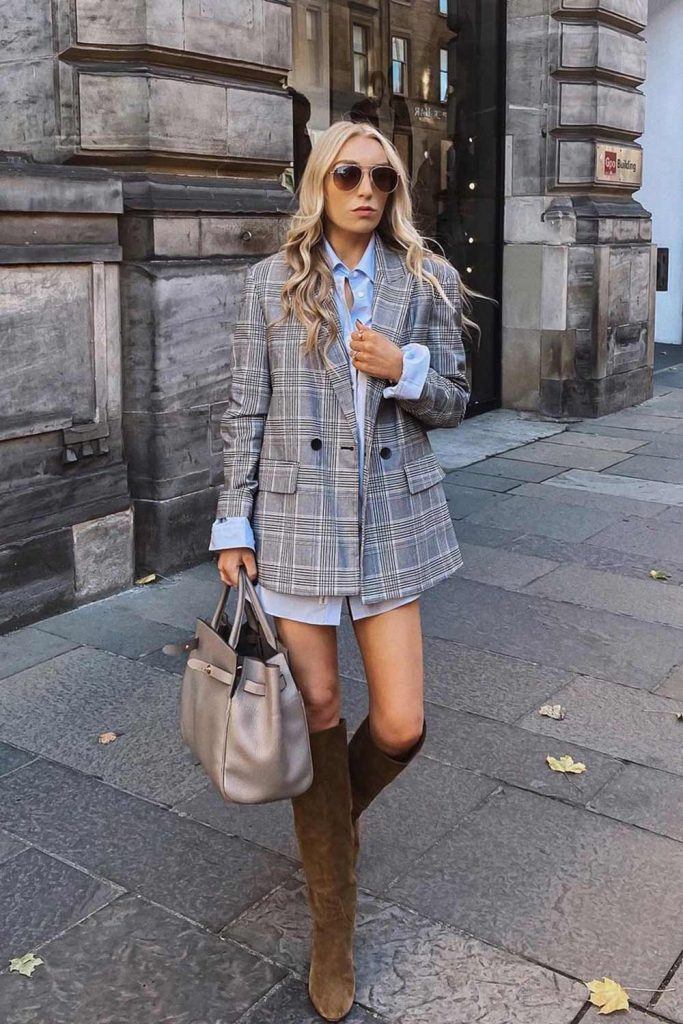 Credit photo: Instagram.com/lucyflorals
Now, when you know what a preppy girl style looks like, you may be wondering where the trend takes its roots. Undoubtedly, the style isn't the recent fashion addition. People were dressing in classic preppy style since the 1890s. Back in the day, those who dressed preppy were educated and wealthy people, think Ivy League. While the fashion initially started as something that men wore, beginning in 1930, the ladies introduced the style into their wardrobes. You may be surprised, but Levi's jeans were the central element of the style at that moment.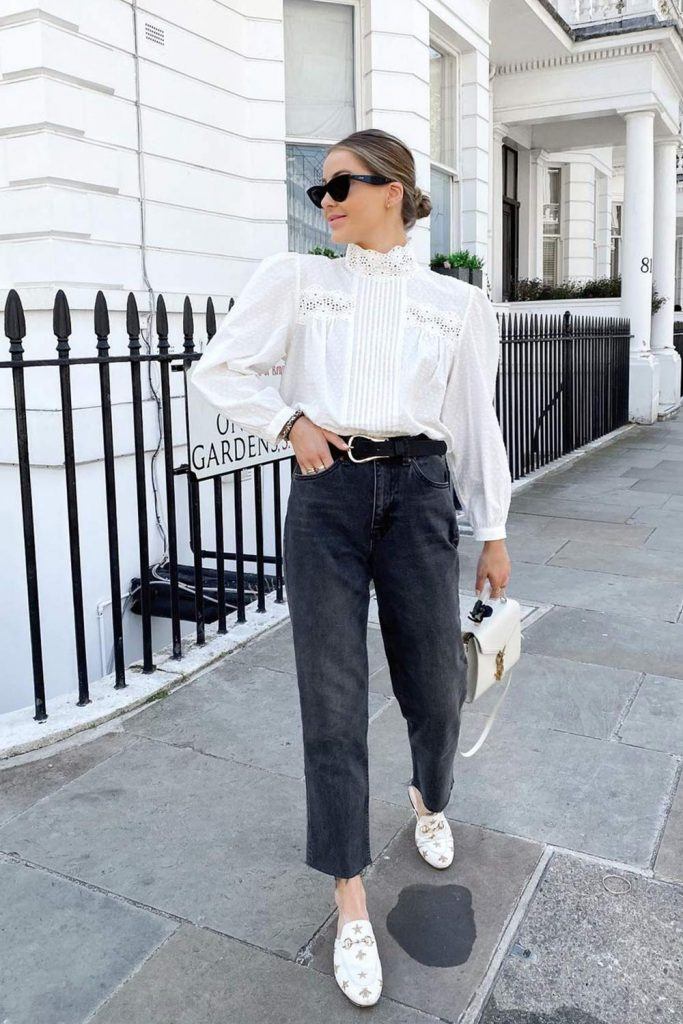 Credit photo: Instagram.com/nadiaanya__
When the 1950s hit, the style became more versatile, and sweater-over-shirt style was almost everywhere. Men sported the combo with their regular slacks, while the women matched the idea with sporty plaid skirts. Approximately at that time, the Americana stream was divided from the trend. The branch was a little edgier with lots of Demin skirts and tighter outfits on offer.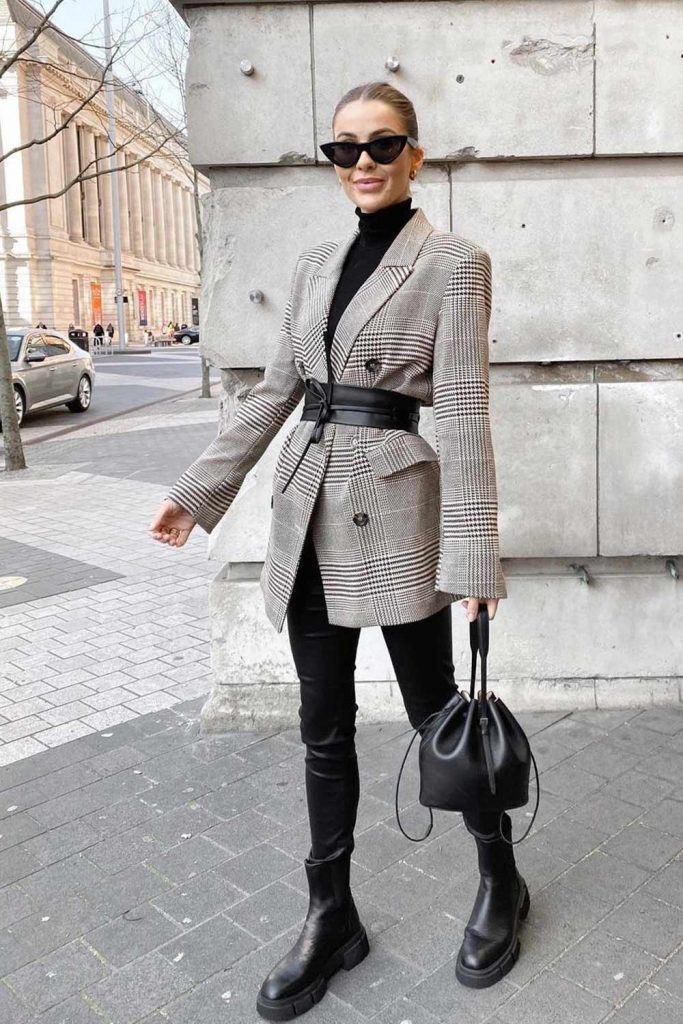 Credit photo: Instagram.com/nadiaanya__
The 80s didn't add much to the style, except for over-shoulder sweater knotting. Yet, khakis made their way into the style, and turtlenecks were seen almost anywhere. After that, the style has come to a certain hold, and women around the globe preferred comfier clothes, like joggers and leggings. Yet, some 30 years after, the style is blasting the runaways at full force once again. Such a spike ensures that a preppy style guide is a trendy handbook to refer to every now and then, at least at the moment.
How to Create a Preppy Look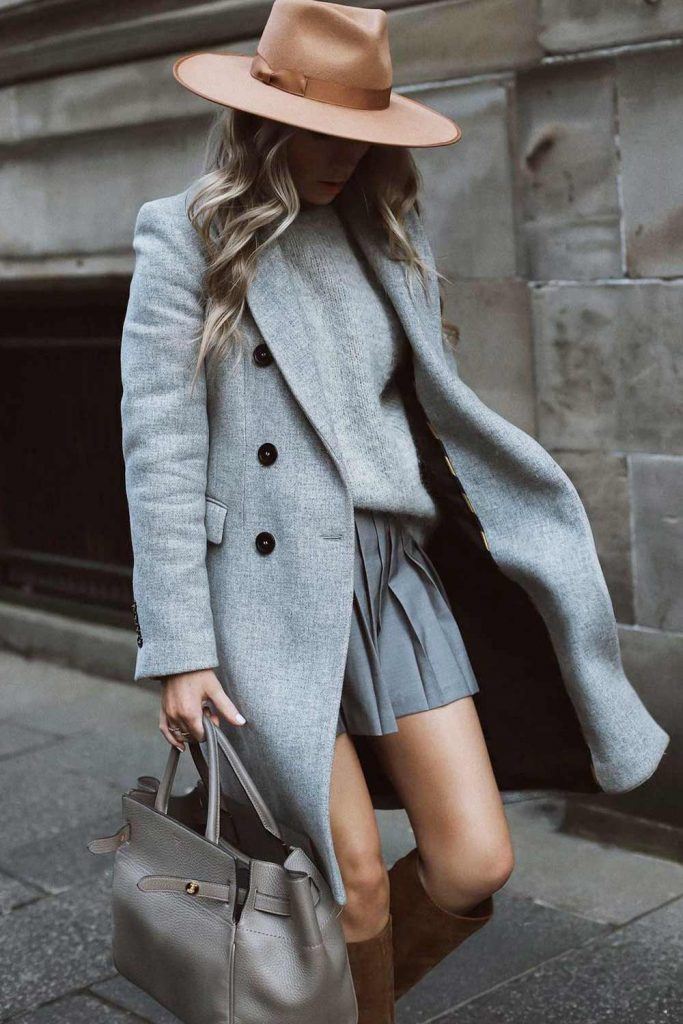 Credit photo: Instagram.com/lucyflorals
Many factors make preppy style women fashion draw attention. Even though there is nothing over the edge extraordinary about preppy style clothing, you need to know how to mix and match the main elements to rock the trend with style. There are some do's and don'ts to keep in mind.
Do's
Gather the basic elements and play around with the shading.
Implement modern accessories into the classy look. Think patchwork or illustration.
Minimalism is the key to a successful image.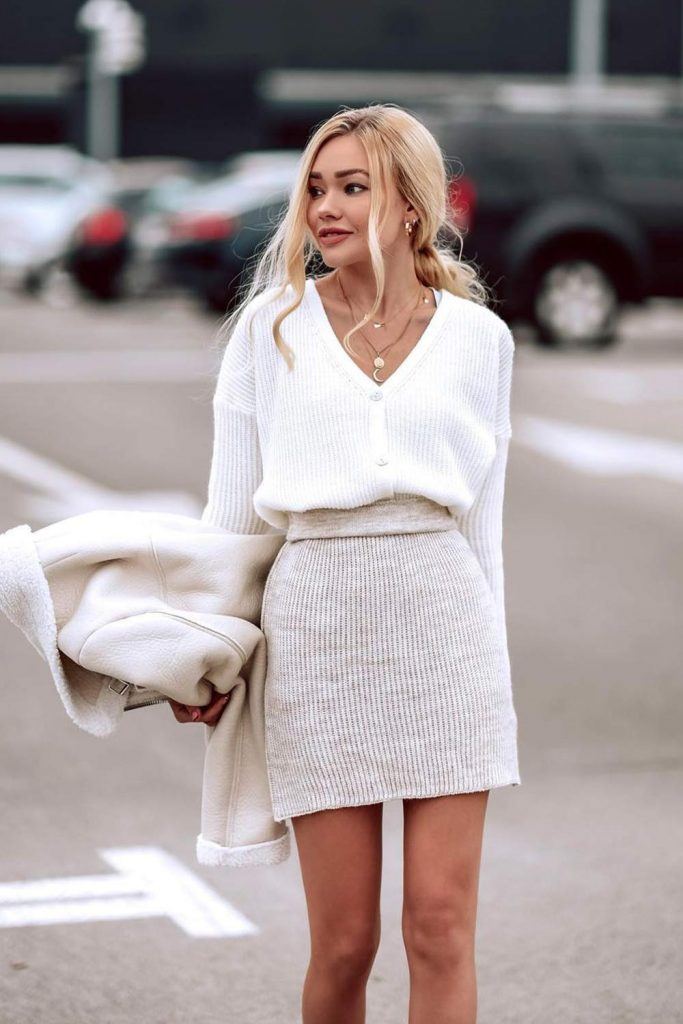 Credit photo: Instagram.com/milena_blog
Don'ts
Ripped clothes and strong necklines are out of the question.
Don't go for dark hues. At least make sure that they aren't the prevailing ones.
Don't go over the edge feminine with blouses and skirts. Keep things stricter just a notch.
Preppy Clothing
Working on gorgeous preppy outfits isn't as difficult as you may have assumed at first. Preppy fashion style is all about class and comfort. These trendy images will ensure that you have a new look to peruse on a daily basis. Feel free to alter the ideas according to your taste and preferences!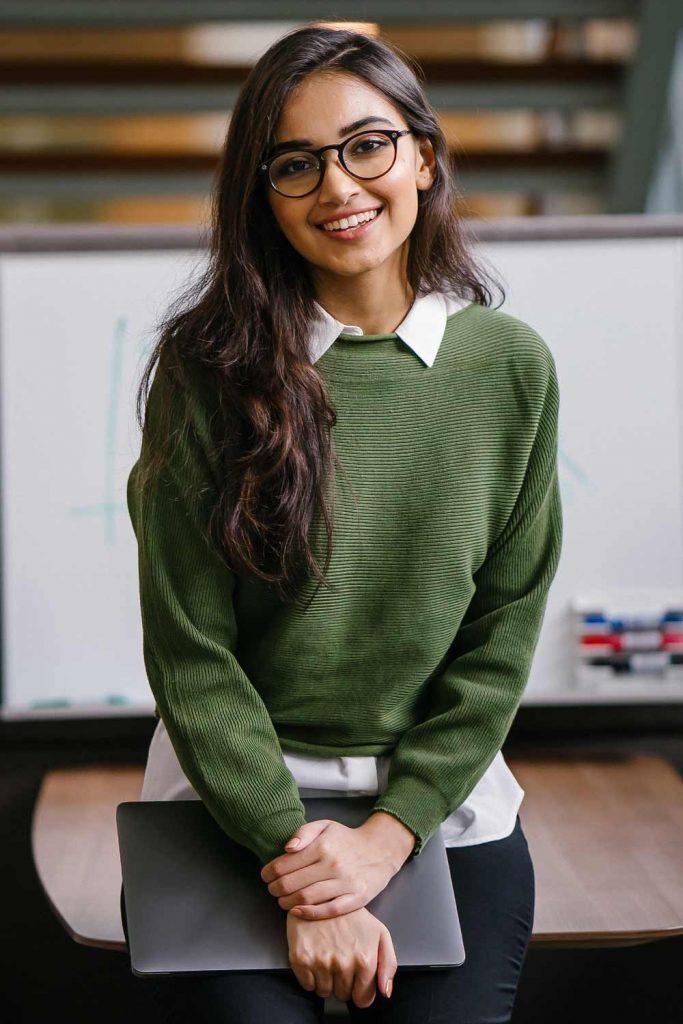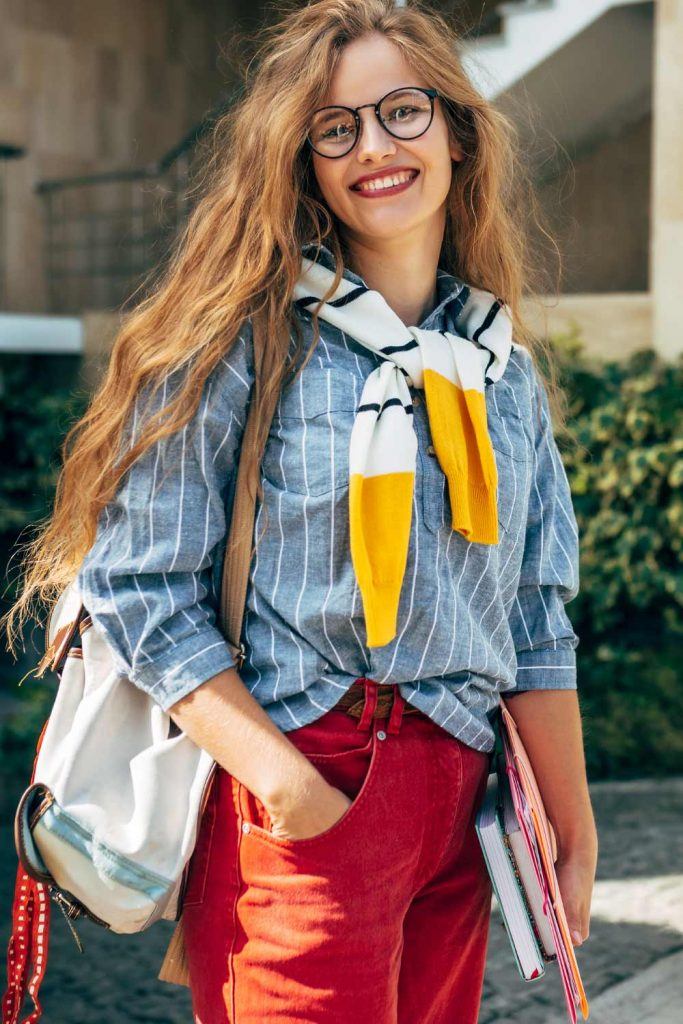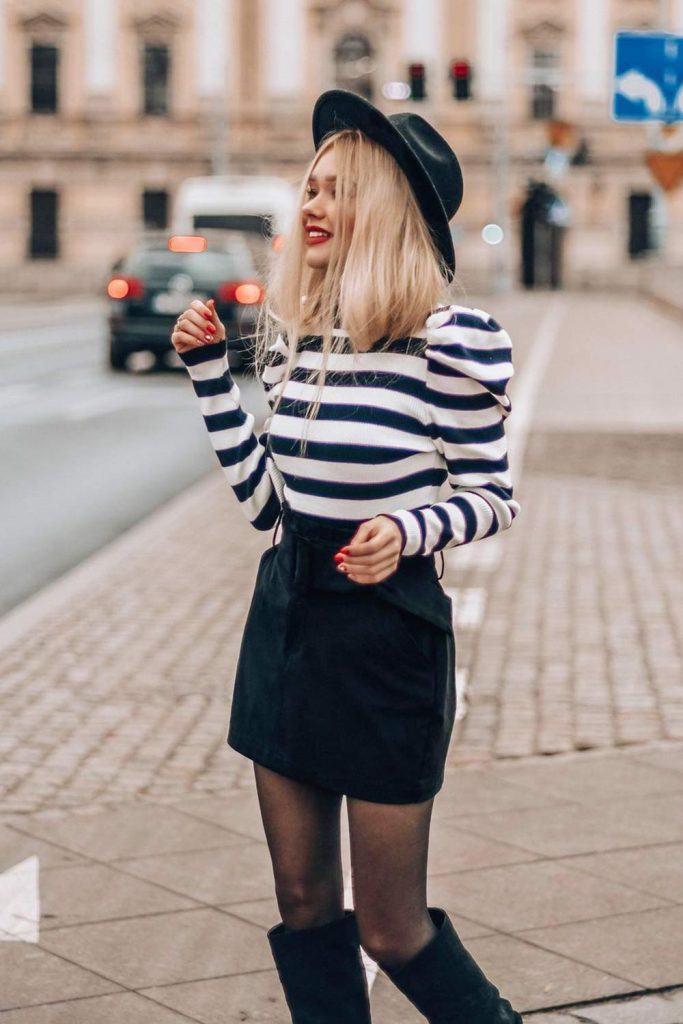 Credit photo: Instagram.com/milena_blog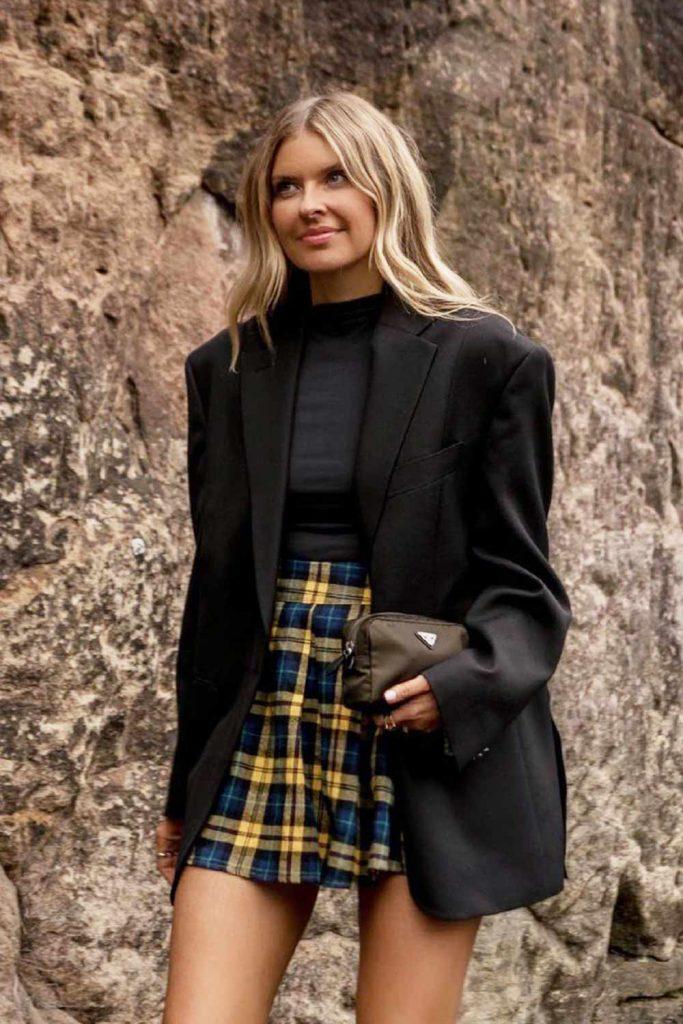 Credit photo: Instagram.com/elle_ferguson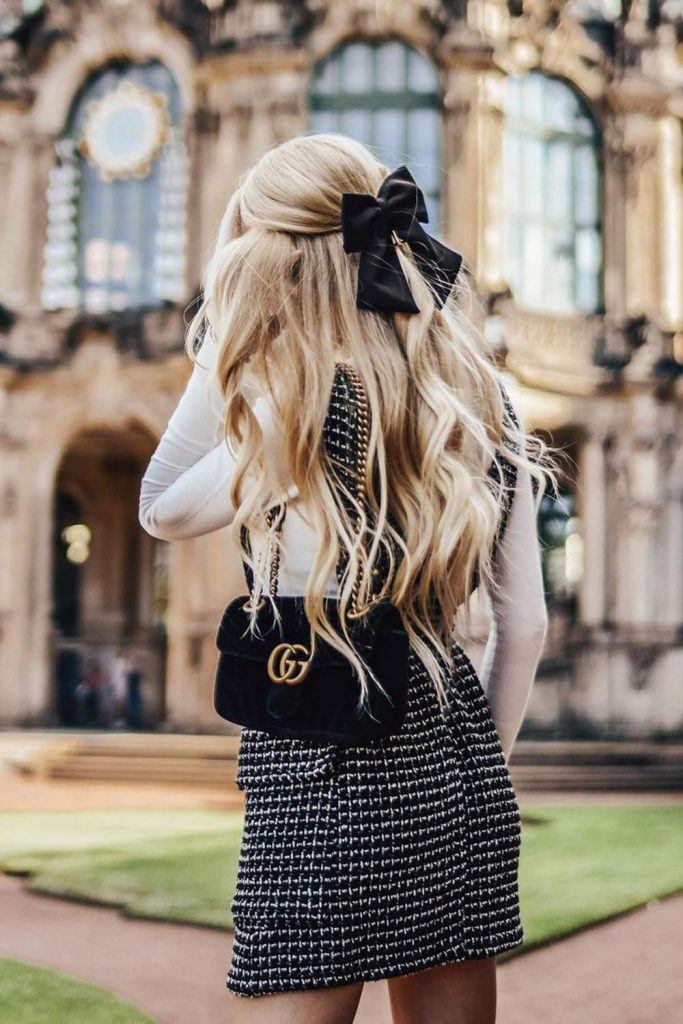 Credit photo: Instagram.com/milena_blog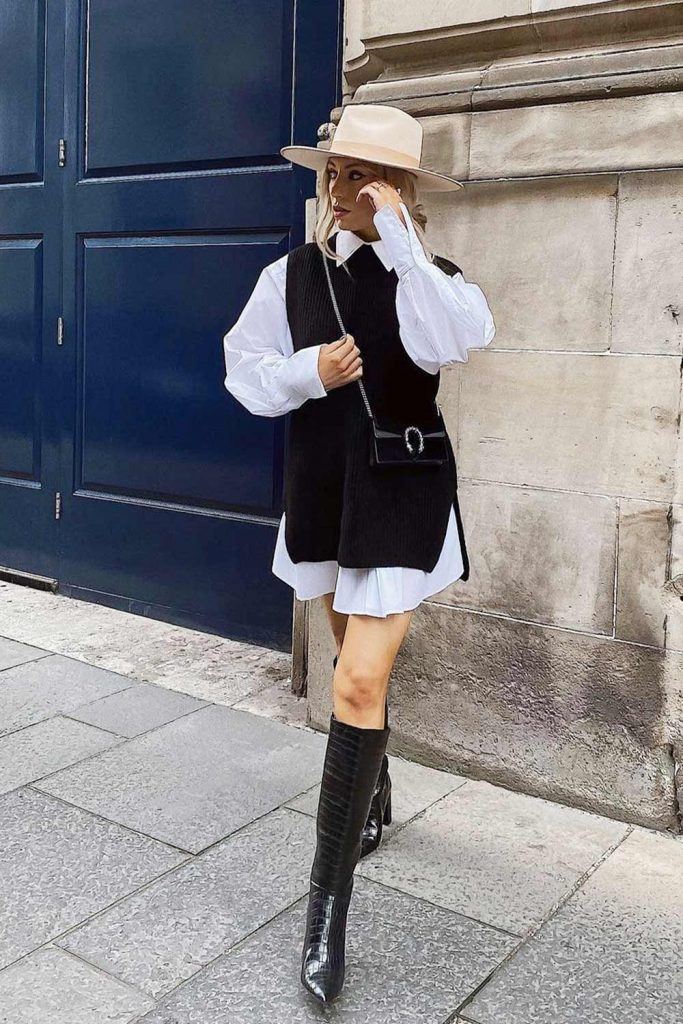 Credit photo: Instagram.com/lucyflorals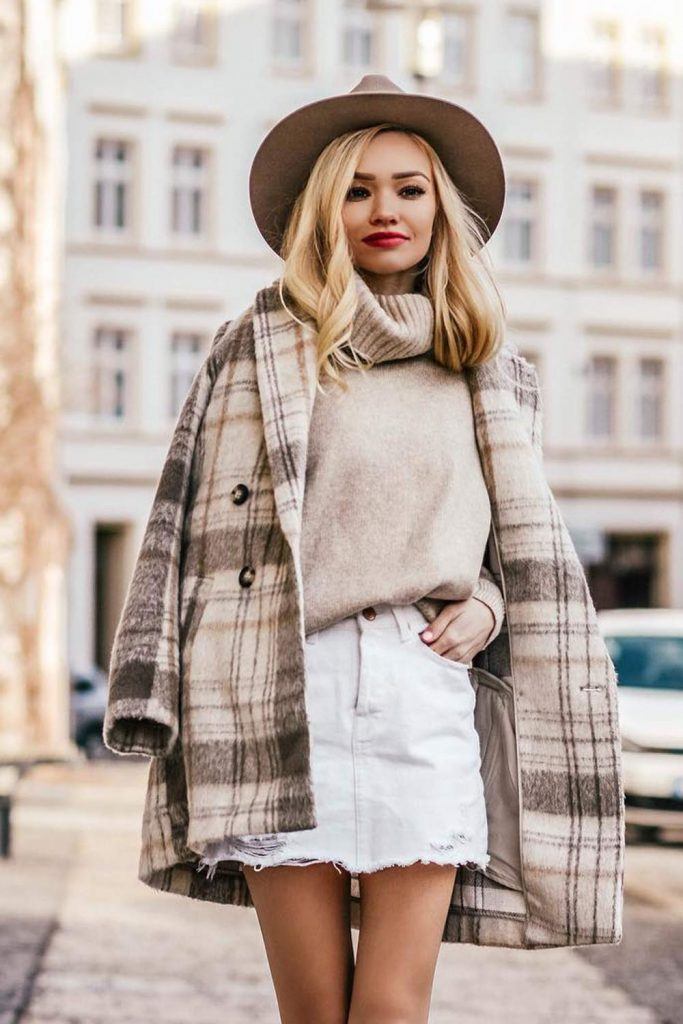 Credit photo: Instagram.com/milena_blog
Classy is never boring, neither it is out of style for too long. The preppy style is the best proof to the point. So, spice your casual fashion with trendy preppy looks and feel as comfy and reserved as you look with the least effort involved!
FAQ: Preppy Style
What is preppy vibe?
Preppy style is often associated with college life. However, it has evolved far beyond the East Coast's ivy-covered walls. It's no longer only for Muffy and Wilder. It's now the standard for how the majority of us dress: plain, well-worn and effortless. Penny loafers, crew neck sweaters, and chinos are attributes of this style.
What does preppy mean now?
The word preppy conjures up images of tweed blazers, argyle sweater vests and boat shoes, which are frequently worn by honorable New Englanders. Preppy style has now become less about conformity and more about individuality, taking elements from the old way of dressing and adapting them to your own particular style.
What is the opposite of preppy?
Street, urban or bedraggled are the polar opposites of connecting to things (for example, clothing and jewelry) that convey poshness or status.
Was this article helpful?