If you prefer wearing one piece swimsuits, you must be excited, as they are in fashion again! Besides being trendy, such bathing suits can accentuate your virtues and hide your shortcomings. We have a collection of 30 suits that can show your body to the best advantage.
Printed One Piece Swimsuits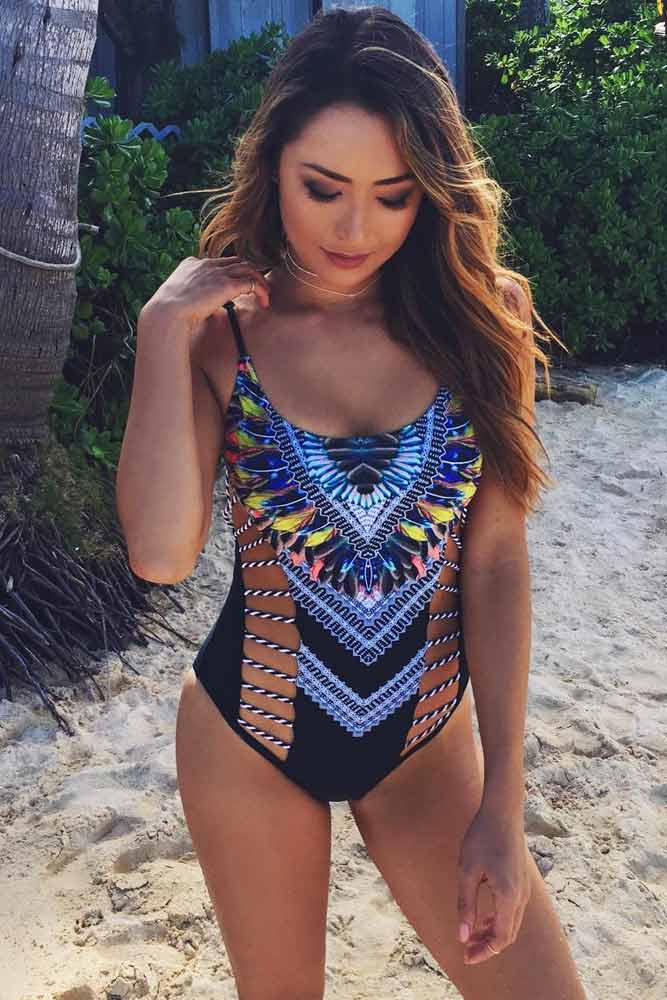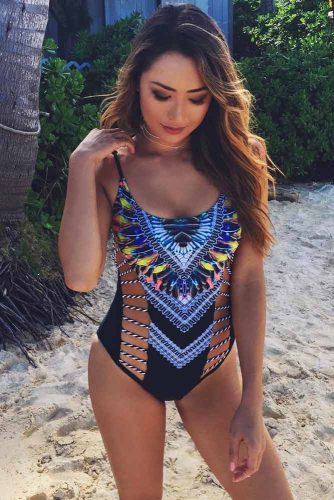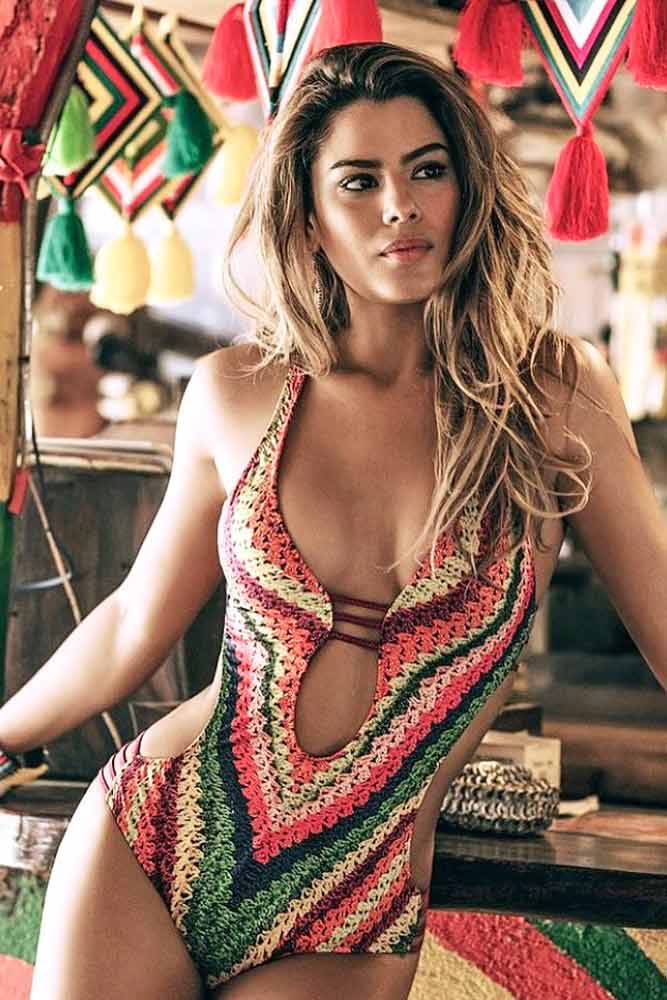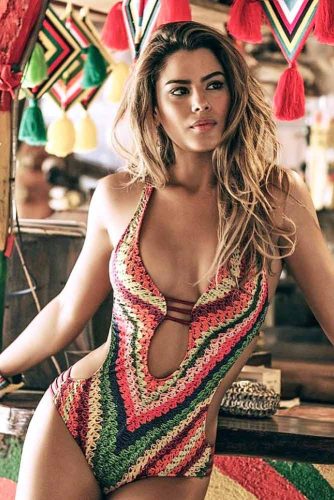 Source: Instagram/hapatime, Instagram/hautboho
Well, you can't wear crop tops on top of one-piece swimsuits, but you can still look sexy wearing such swimsuits.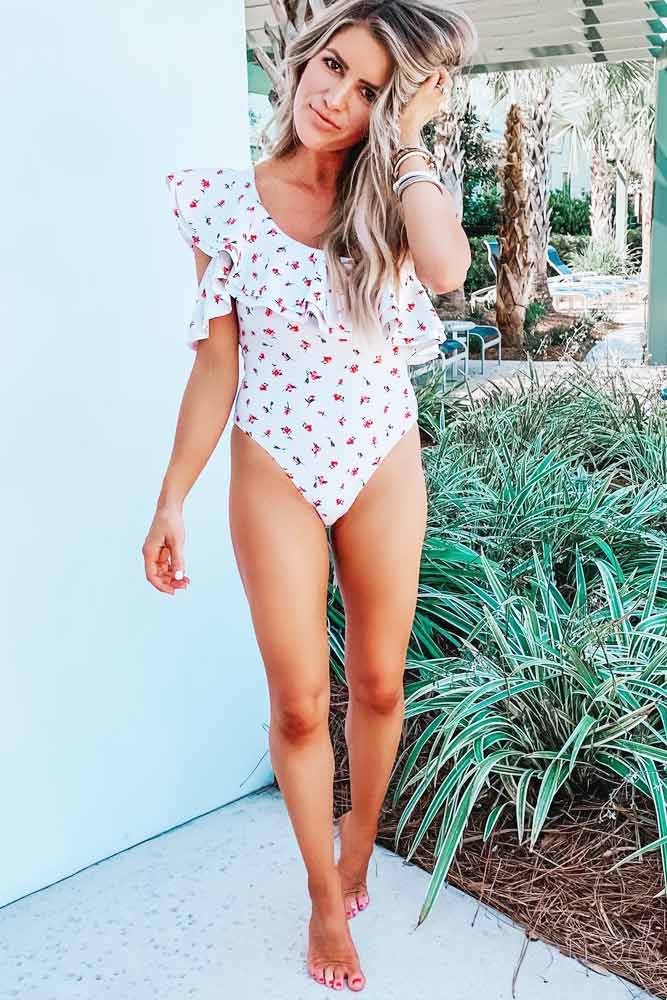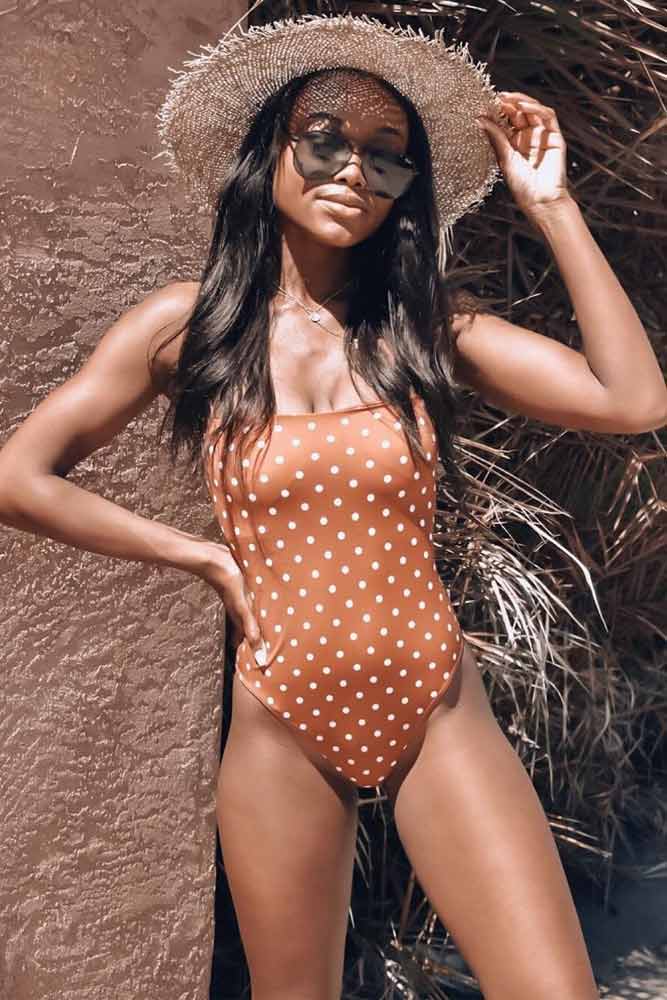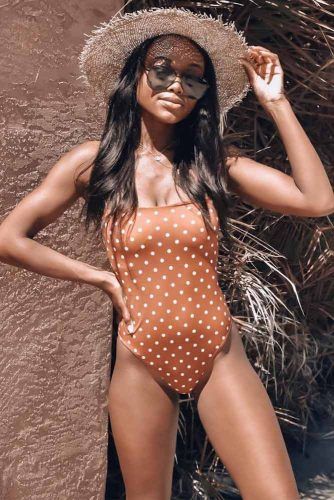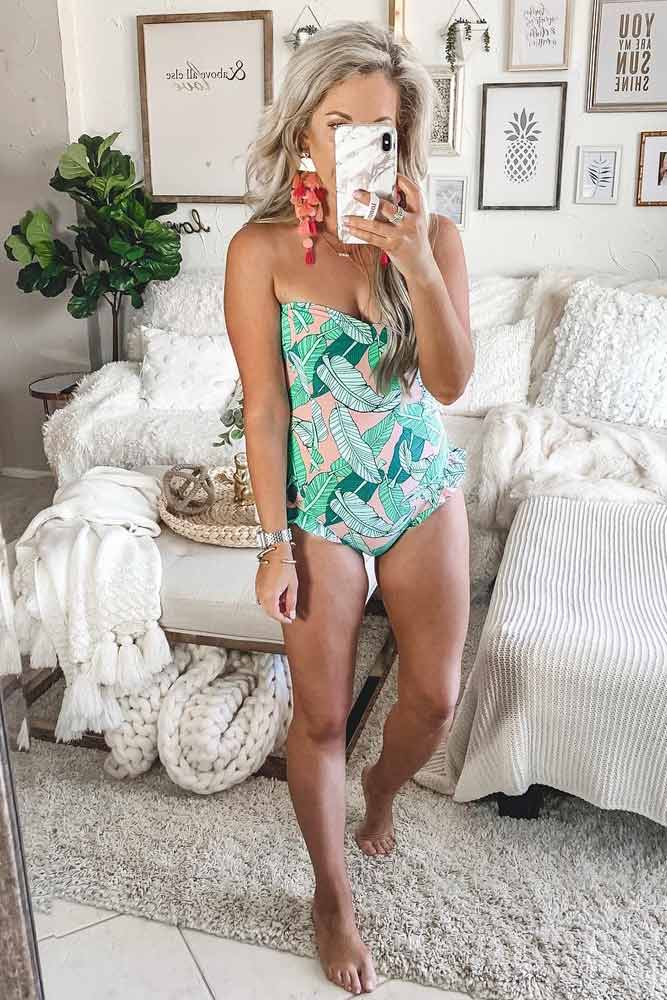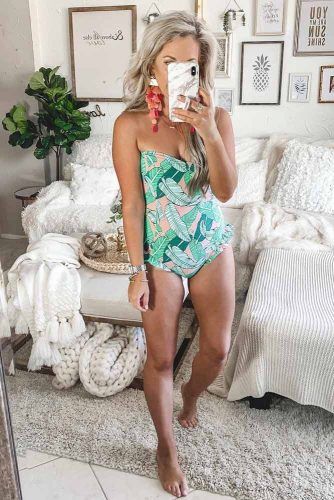 Source: Instagram/lipstickheelsandababy, Instagram/brenna_anastasia, Instagram/lawoffashionblog
This summer is going to be the season of unusual swimsuits. That is why it is high time you get yourself one. Pay attention to one-piece suits with interesting prints all over them. Luckily there is a vast range of ideas to choose from.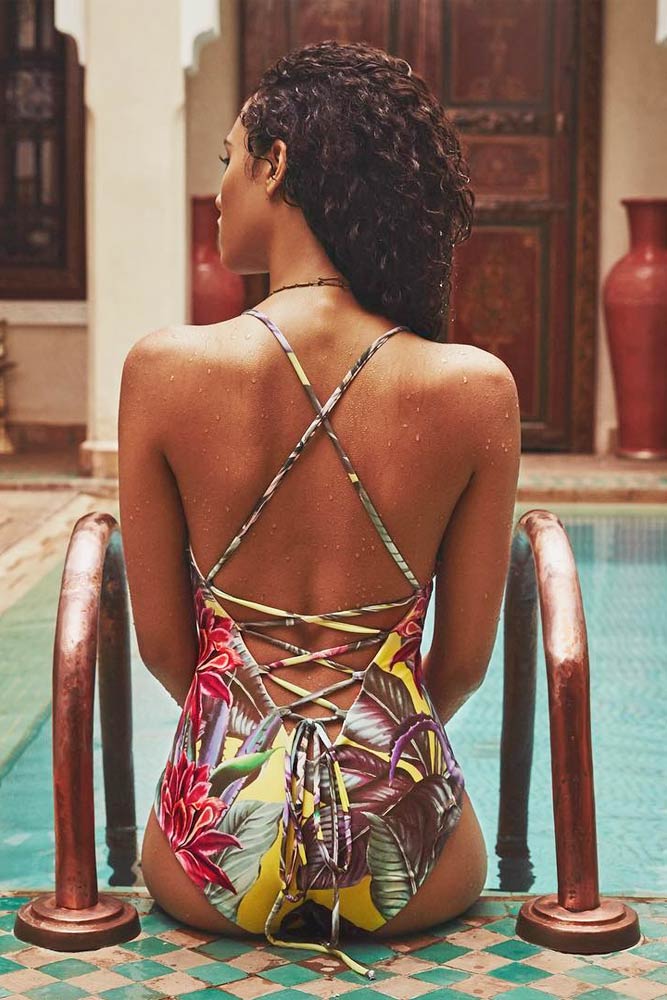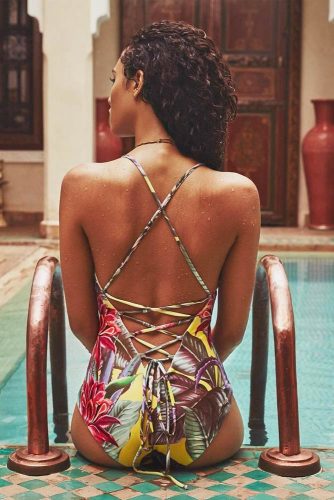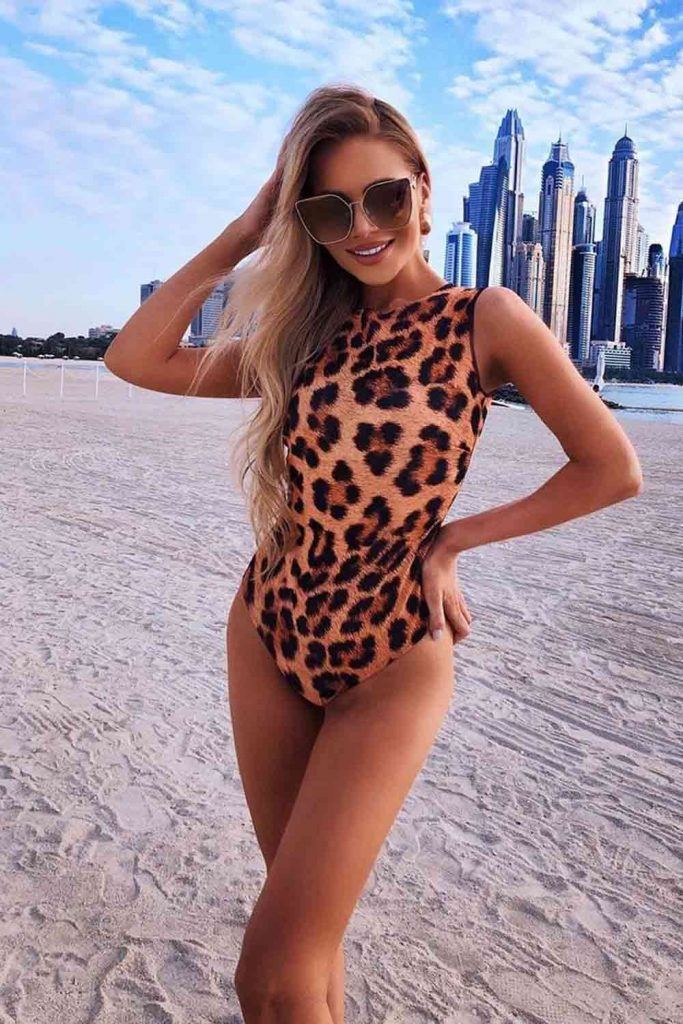 Source: Instagram/marahoffman, Instagram/rodasoleil, Instagram/marahoffman
A woman who is small-busted would better buy a suit that can elongate the small frame and build the bust. For example, this polka-dot suit can make your legs seem longer.
Tropical Printed One Piece Swimsuit Ideas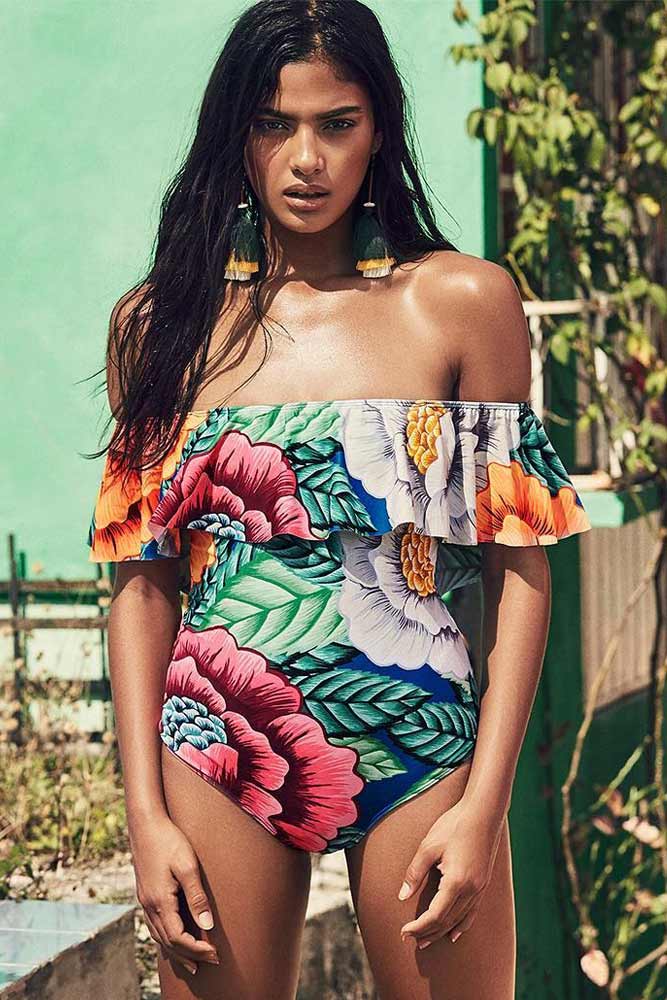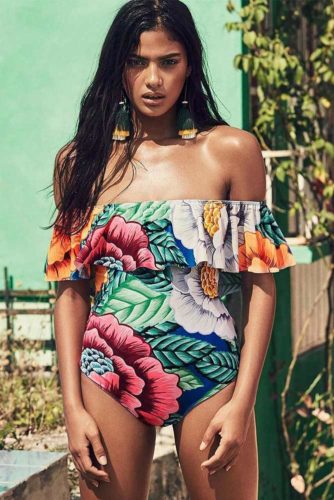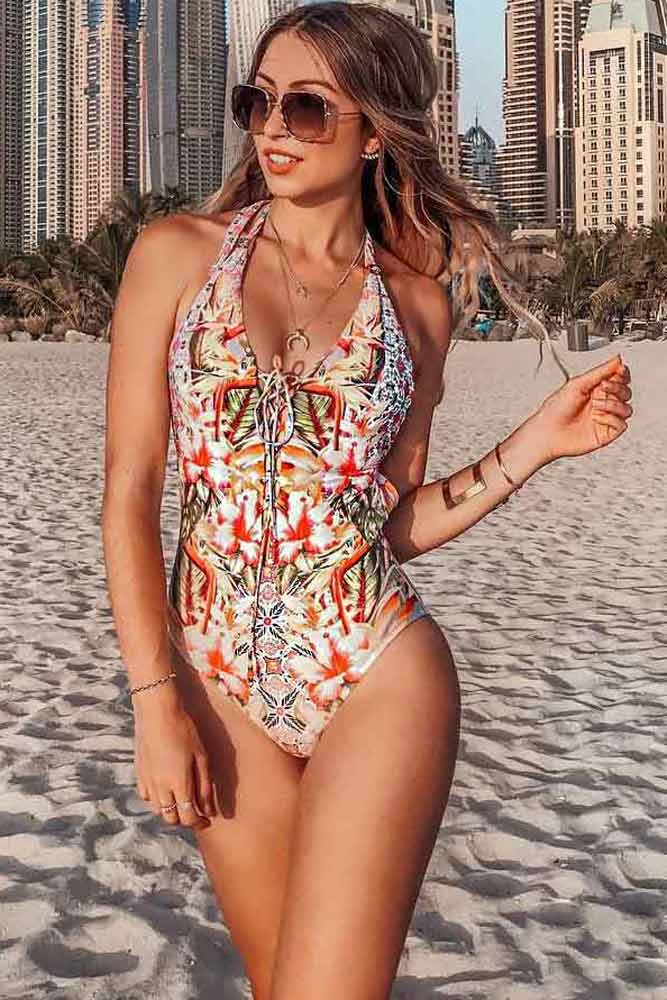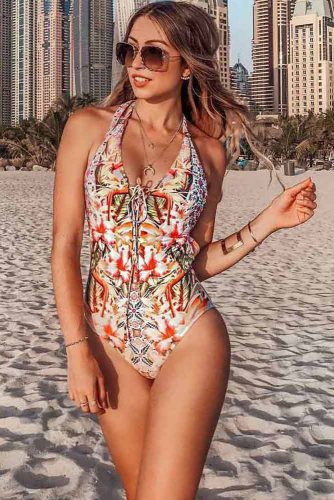 Source: Instagram/rodasoleil, Instagram/v.suhanova, Instagram/caro_e_
It is advisable for plus-sized women to choose suits that are practical and sexy at the same time. Pick a suit that covers your backside and has a good bra and sturdy straps. It should conceal your thighs and emphasize something that you like about your body, for example, your cleavage. Fortunately, one-pieces tend to complement the curves.
One Piece Swimsuits With Cuts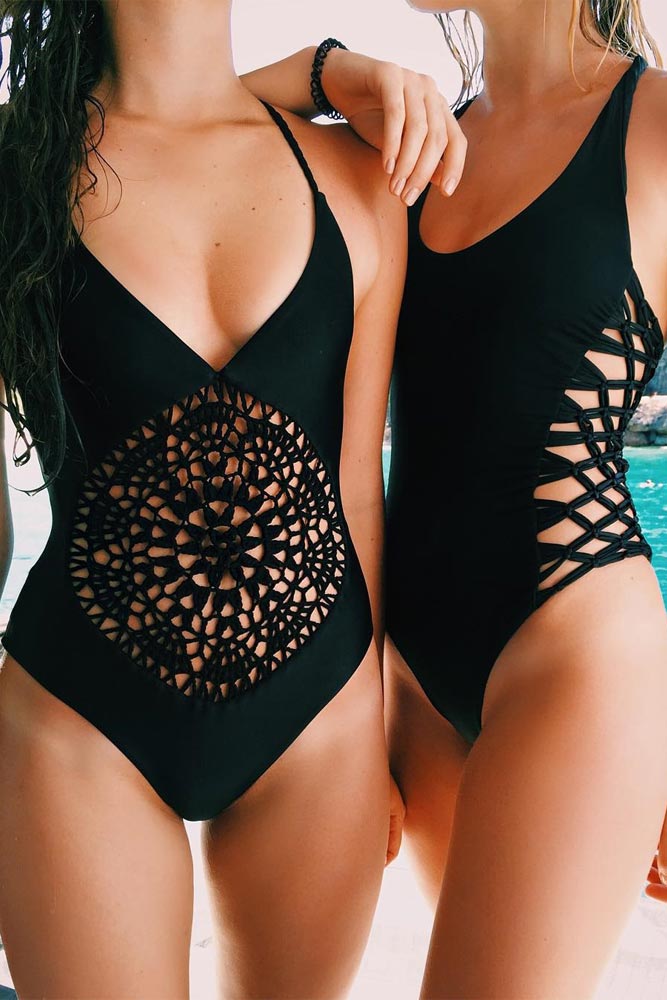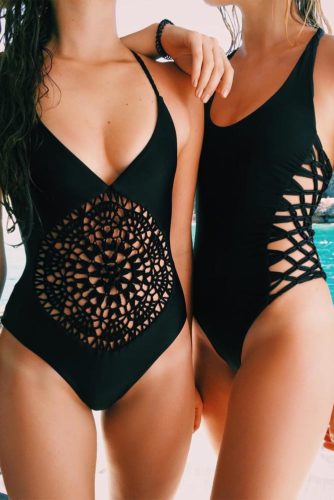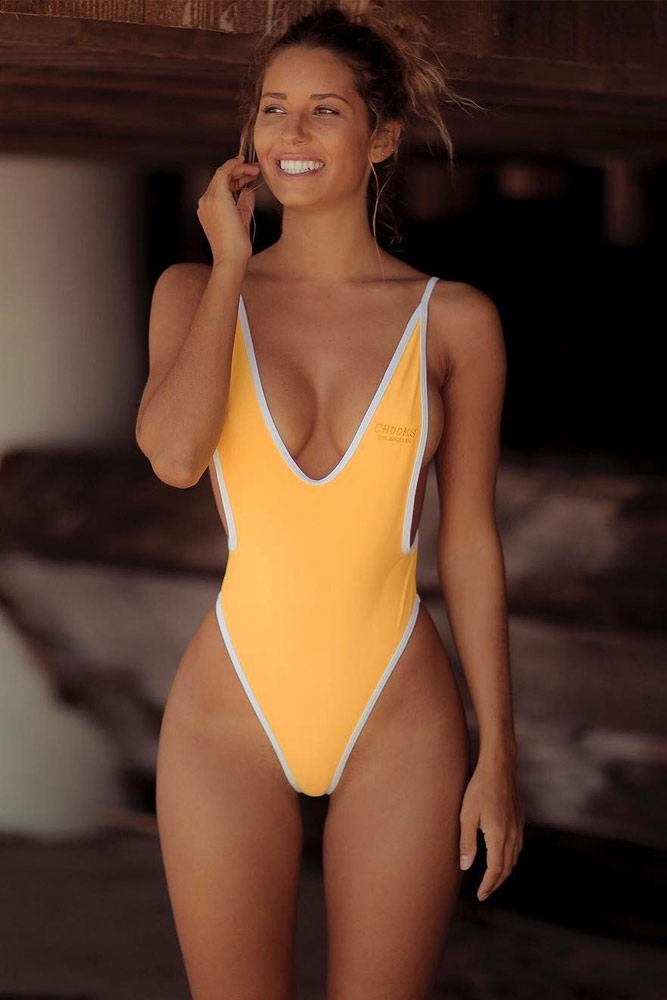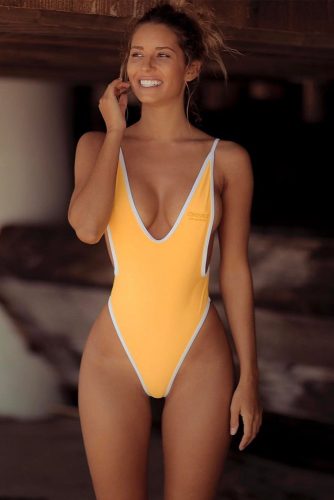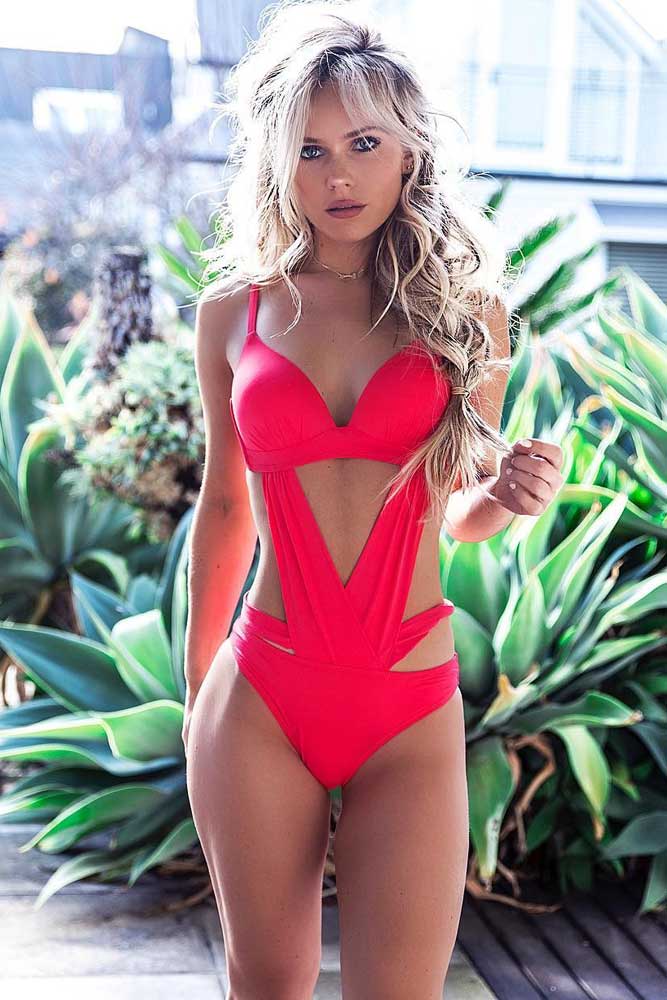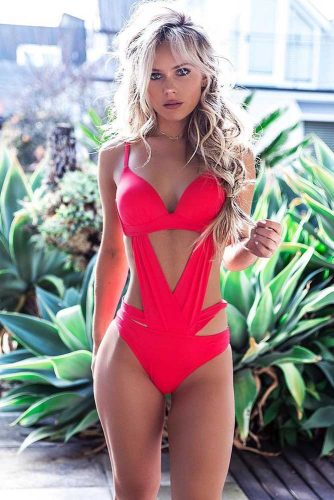 Source: Instagram/frankiesbikinis, Instagram/boutinela, Instagram/hildeee
If a woman is pear-shaped, she should pick a suit that hides her hips and accentuates her waist, and the right color combinations can be helpful, too. Thus, she can look demure and sexy.
Monochromatic One Piece Swimsuits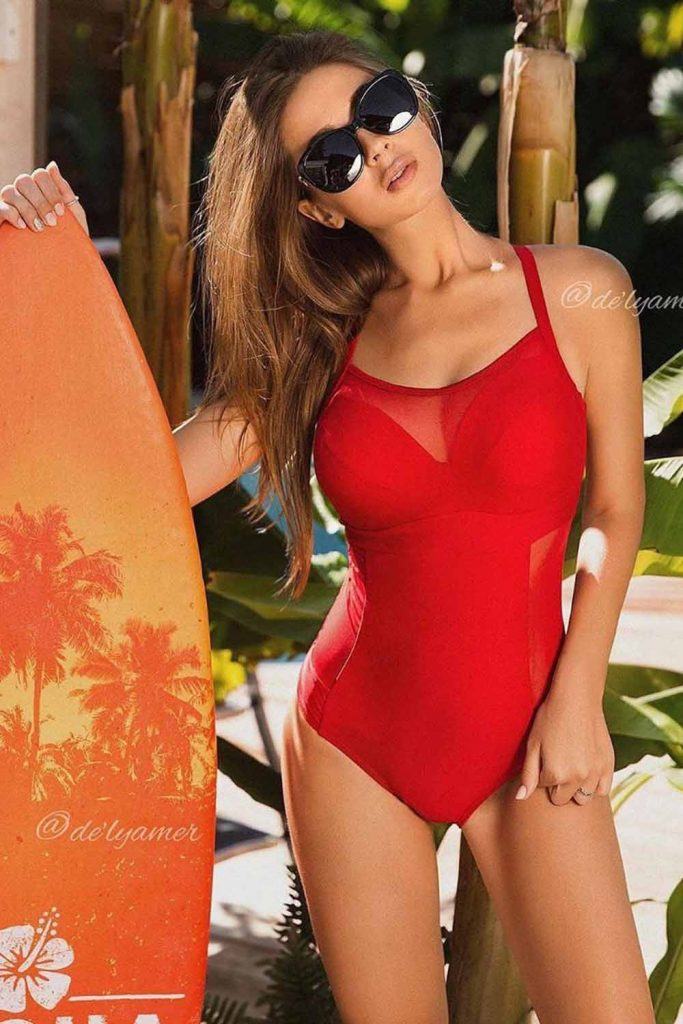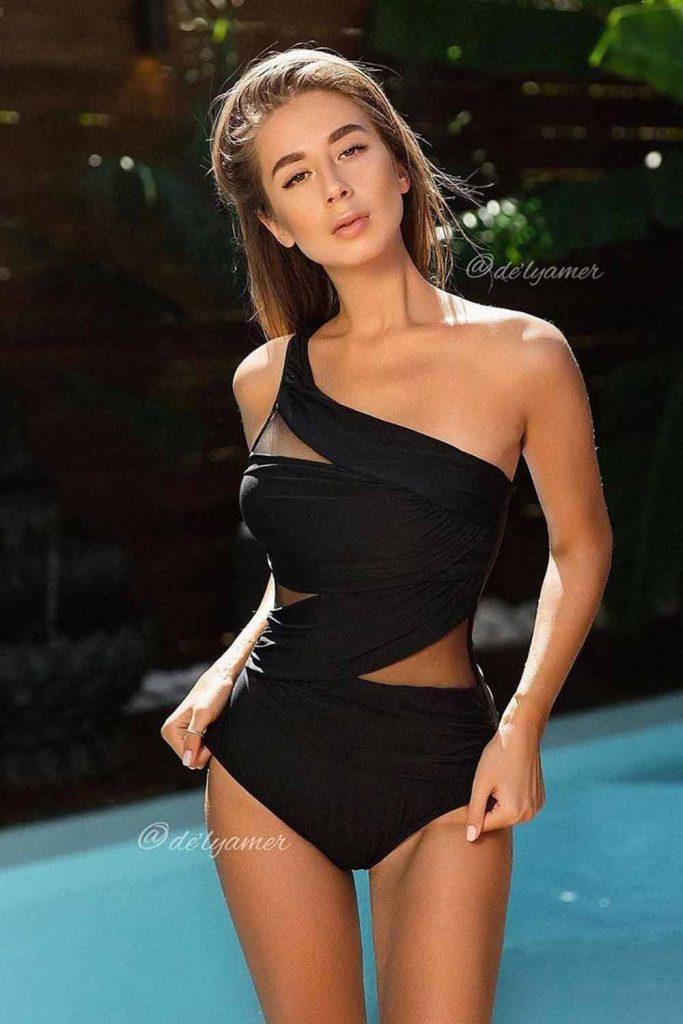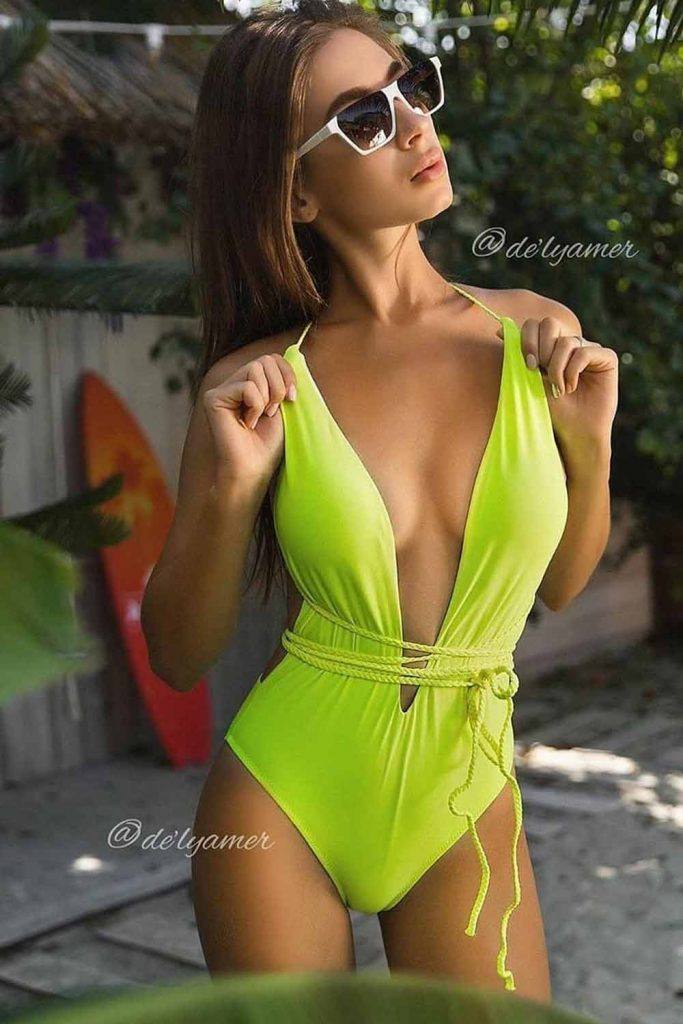 Source: Instagram/delyamer_swim
It is great for women who are fond of the retro style. Actually, women even tend to be surprised how amazing they look in such suits.
Striped One Piece Swimsuits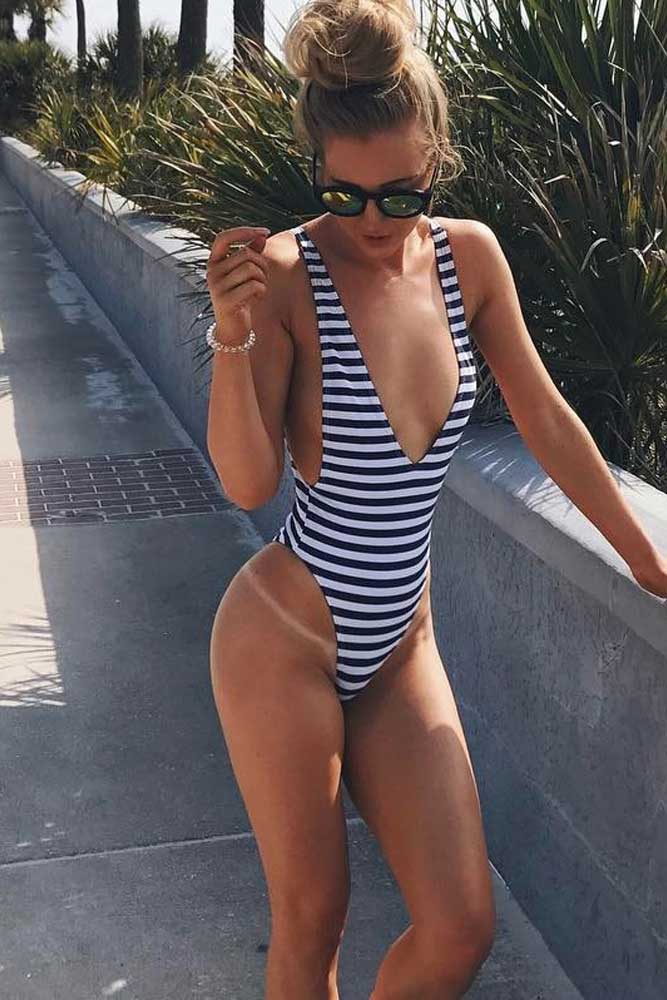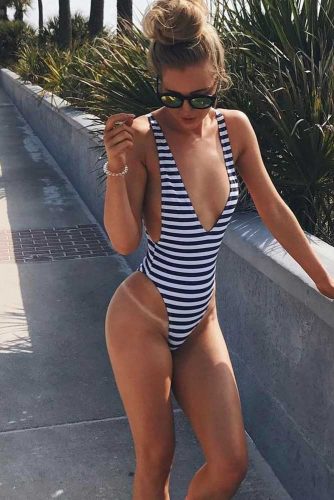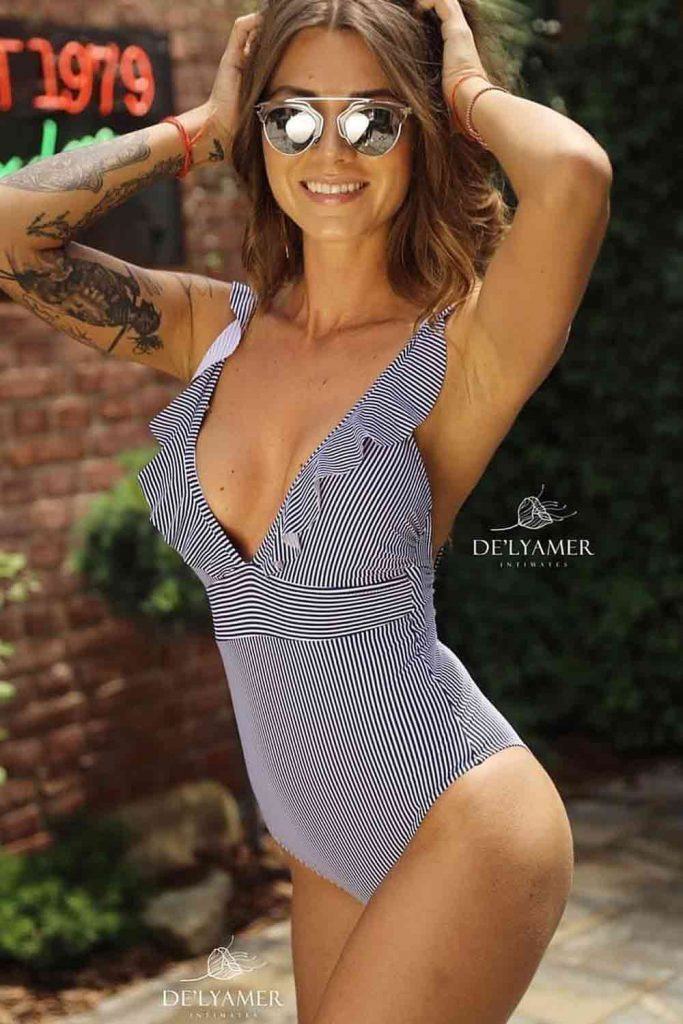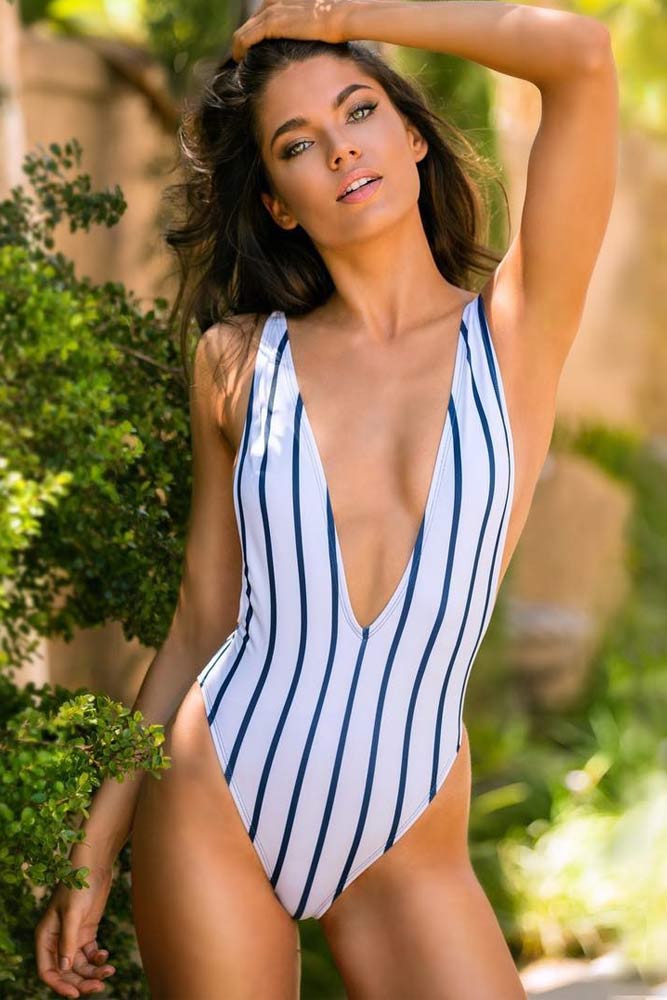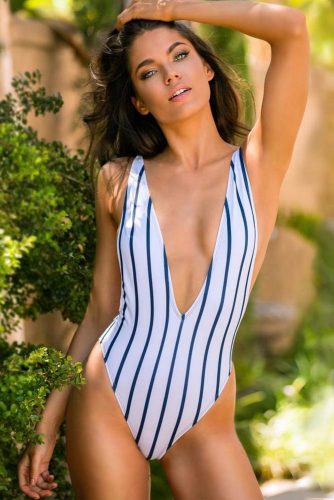 Source: Instagram/brooklynandbailey, Instagram/delyamer_swim, Instagram/aarikagerette
So, pick something slimming and supportive. Note: some extra fabric at your waist can create a division between your hips and chest, which will look quite flattering.
White One Piece Swimsuit Ideas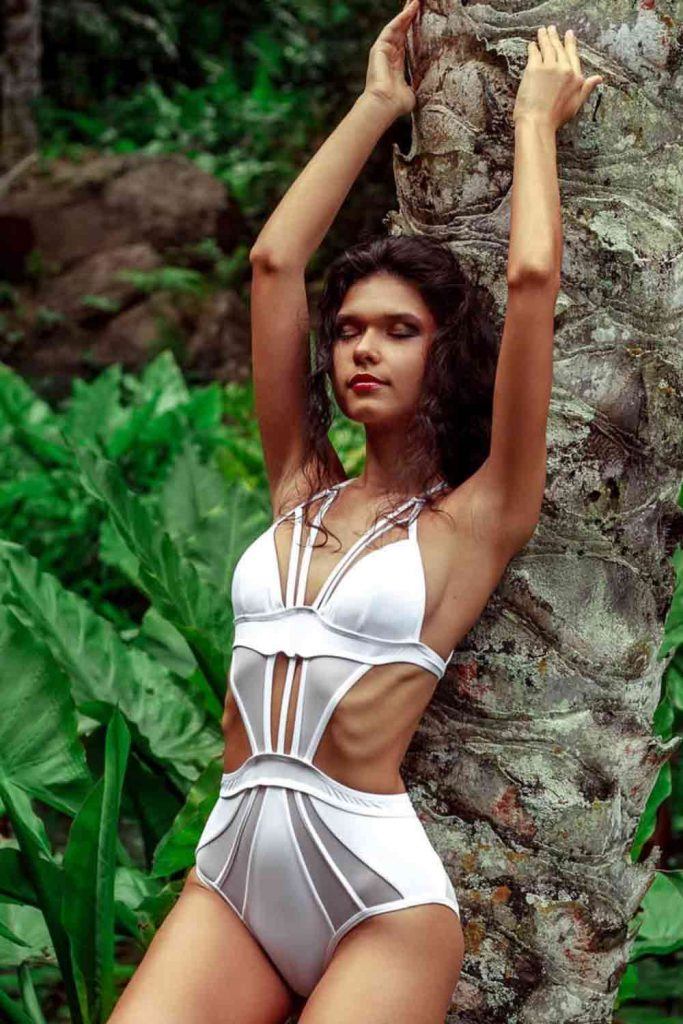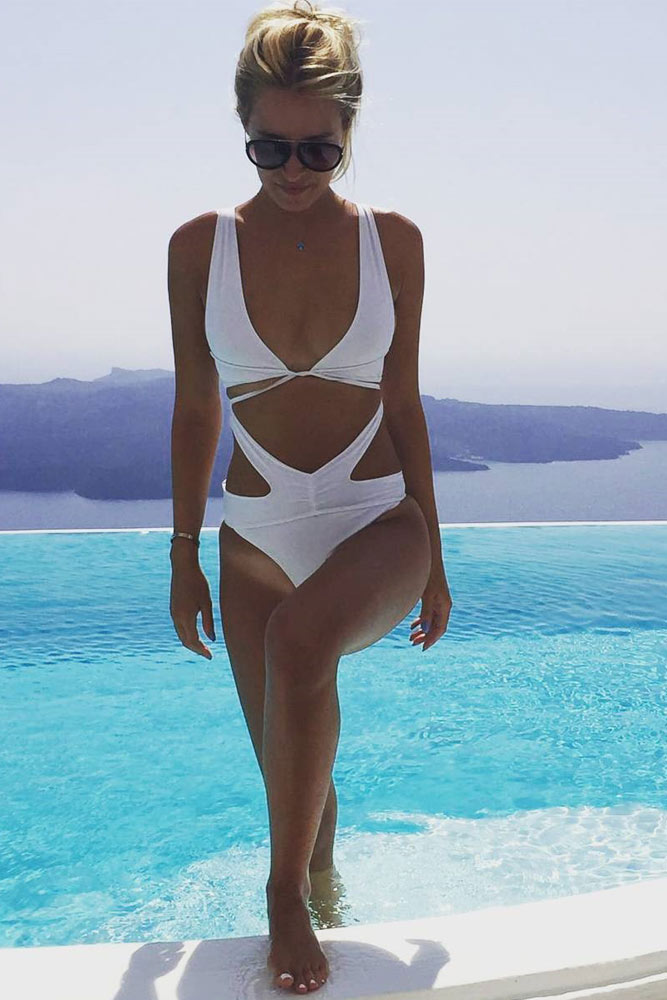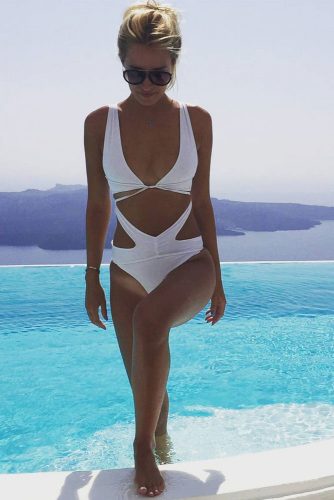 Source: Instagram/salifamagnanphotography, Instagram/lilandemm
If you have a big chest, you must have difficulty in finding a bathing suit, as your top half is bigger than your bottom. In this case, it is significant to choose a structure that can allow you not to worry about the malfunction of the outfit while you are swimming.
Sexy One Piece Swimsuits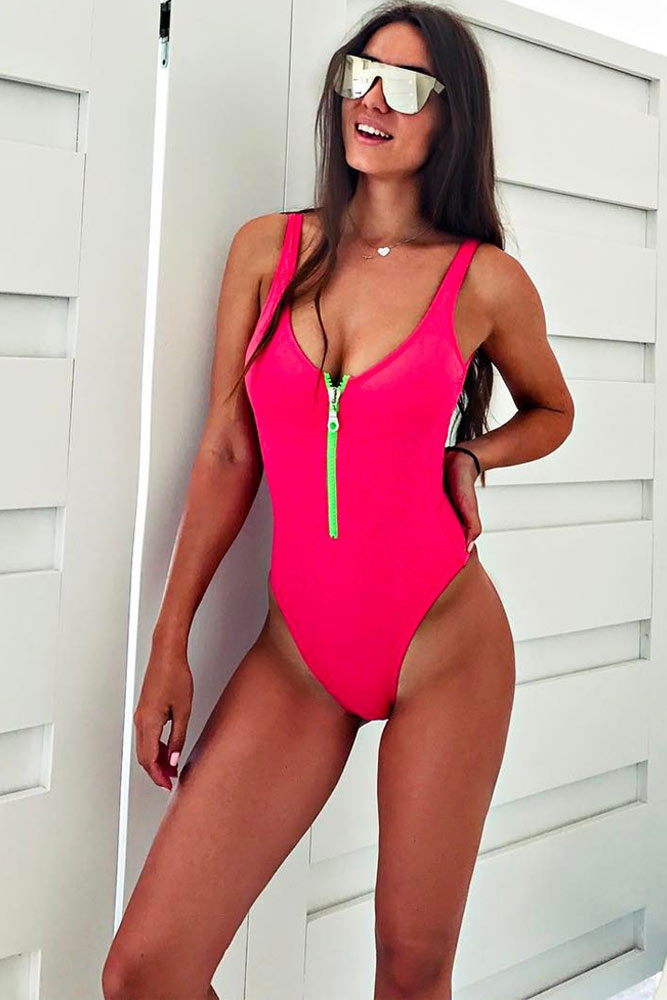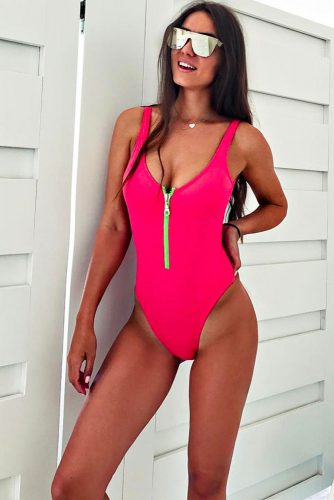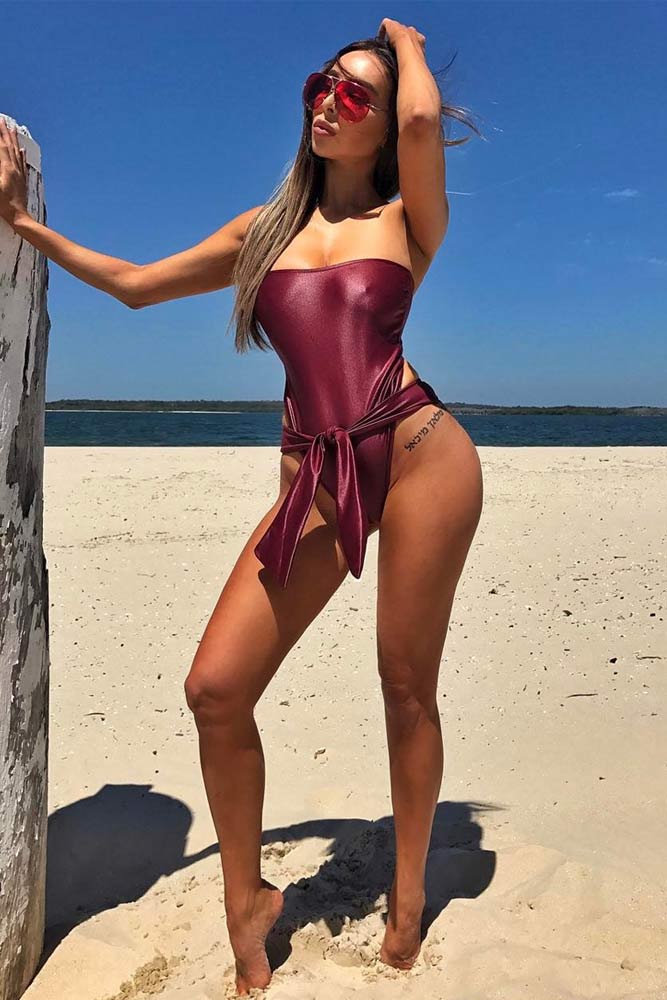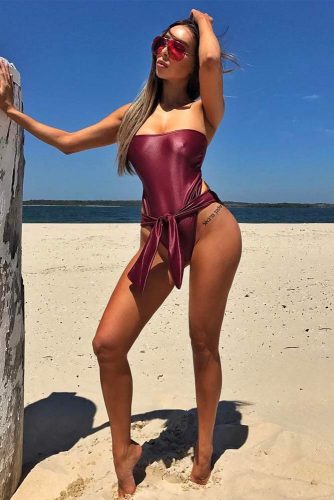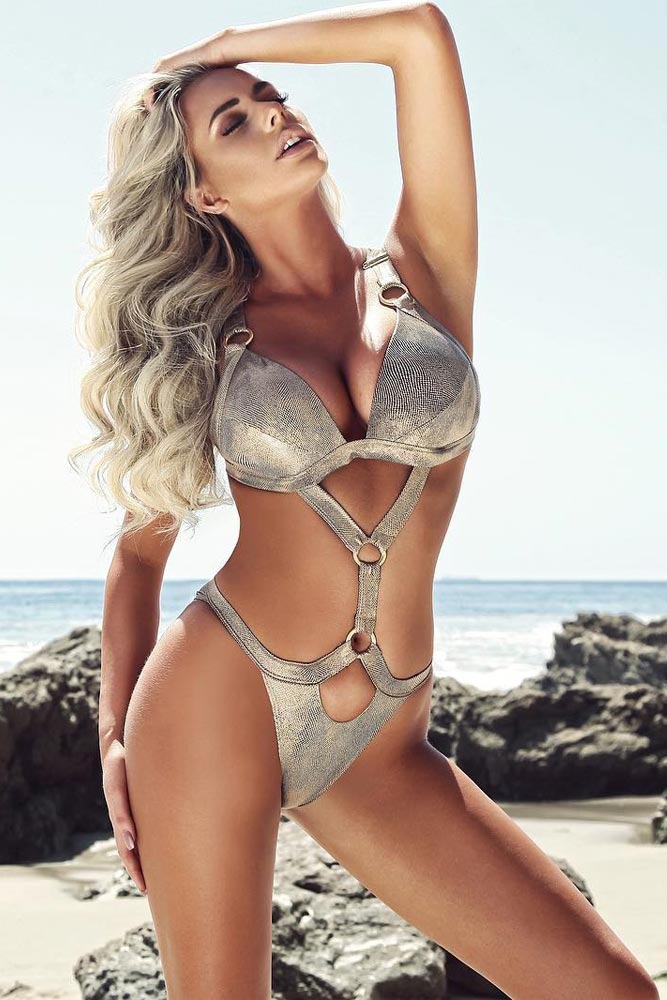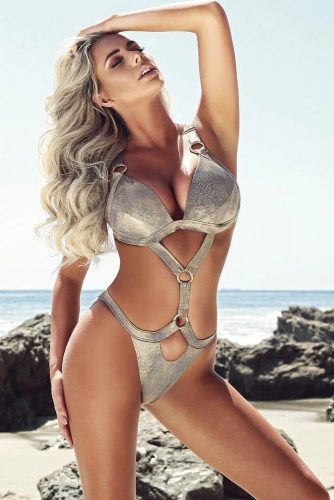 Source: Instagram/kaohs_swim, Instagram/sydneyfashionblogger, Instagram/hardswimwear
Women who have small hips and bust should pick a suit that can add them femininity. For example, a vertical axis can balance their shoulders. The right clothes can turn any woman into the real beauty.
Two Colored One Piece Swimsuits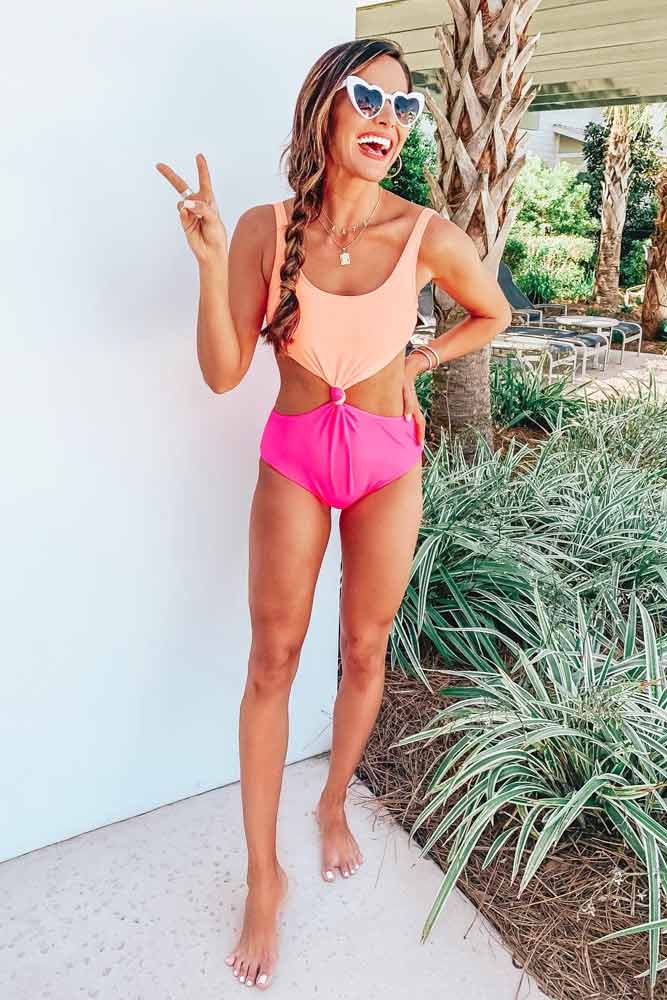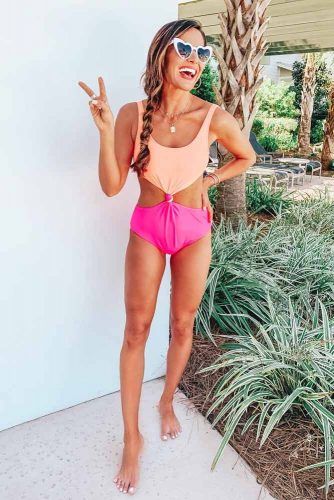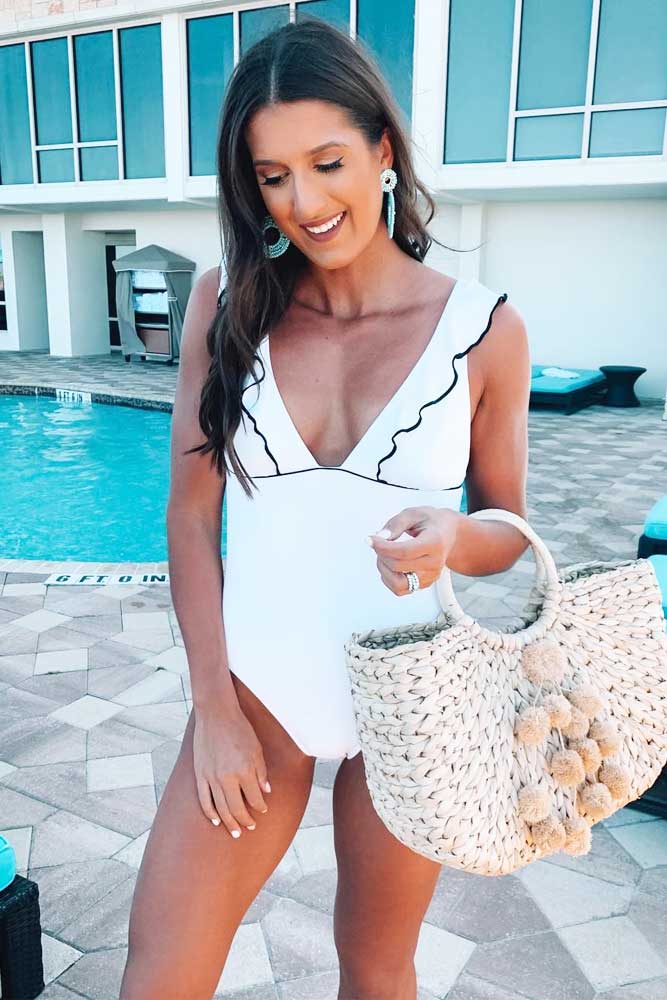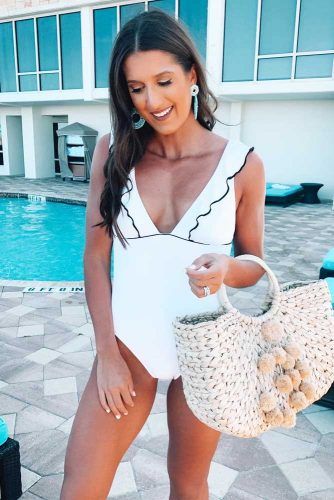 Source: Instagram/tezza, Instagram/mumuandmacaroons, Instagrama_southerndrawl
In case neither solid coloring nor printing feels like your cup of tea, you can experiment with two-colored suits. The hues can be contrasting or can be on the same color palette; the choice is yours. Use these ideas for your inspiration. Or you can add a sarong to play with your look!
REFERENCES:
A one-piece swimsuit most commonly refers to swimwear worn by women and girls when swimming in the sea or in a swimming pool, playing water polo, or for any activity in the sun, such as sun bathing. Source
A swimsuit is an item of clothing designed to be worn by people engaging in a water-based activity or water sports, such as swimming, diving and surfing, or sun-orientated activities, such as sun bathing. Source